Africa North
Report: Elbaradei Refused Heading Egypt's Interim Gov't
[Ynet] Egyptian sources told state-run news website Al-Ahram that the Head of el-Dostour Party Mohamed Elbaradei rejected a proposal to head the country's interim government.


Did he turn the crown away three times?

The role of interim prime minister was offered to former Central Bank Governor Farouk Al-Aqda, who resides in London nowadays.
Posted by: trailing wife || 07/05/2013 09:05 || Comments || Link || E-Mail|| [6472 views] Top|| File under: Arab Spring
Report In Egypt: Transitional Government To Be Sworn In Sunday
[Ynet] Egypt's transitional government will be sworn in on Sunday before interim president Adly Mansour, the state-run Al-Gomhuria reported.

The paper also learned that Egypt's opposition has submitted the names of five potential candidates for prime minister, including former

ineffective International Atomic Energy Agency

chief Mohamed ElBaradei


Egyptian law scholar and sometime Iranian catspaw. He was head of the IAEA from December 1997 to November 2009. At some point during his tenure he was purchased by the Iranians. ElBaradei and the IAEA were jointly awarded the Nobel Peace Prize for something in 2005. ElBaradei served on the Board of Trustees of the International Crisis Group, a lefty NGO that is bankrolled by the Carnegie Foundation, the Ford Foundation, the Bill & Melinda Gates Foundation, as well as George Soros' Open Society Institute. After the fall of Mubarak he ran for president. He lost.


and Kamal Ganzouri, who served as PM under former President Hosni Mubarak


...The former President-for-Life of Egypt, dumped by popular demand in early 2011...


between 1996 and 1999.
Posted by: trailing wife || 07/05/2013 09:05 || Comments || Link || E-Mail|| [6459 views] Top|| File under: Arab Spring
Brotherhood Fantasies: Egypt's Interim President Is Jewish
[Ynet] Islamist movement quotes senior Arab journalist as saying that Adly Mansour is of Jewish descent; journalist denies quotes

The

Moslem Brüderbund

's official website claimed that one of the senior most media figures in the Arab world said the interim president of Egypt, Adly Mansour, is considered to be a Seventh Day Adventist and is therefore of Jewish descent.

The website said Ahmed Mansour, an Egyptian television presenter and interviewer who hosts a live television talk show which airs on Al Jazeera, further claimed on his Facebook page that Adly Mansour, who was sworn in as interim president on Thursday following the ouster of Islamist President Mohamed Morsi, wanted to move closer to Christianity, but the Coptic pope refused to baptize him.

According to the Brotherhood's website, in his Facebook post Ahmed Mansour also mentioned that senior Egyptian opposition leader Mohamed ElBaradei


Egyptian law scholar and sometime Iranian catspaw. He was head of the IAEA from December 1997 to November 2009. At some point during his tenure he was purchased by the Iranians. ElBaradei and the IAEA were jointly awarded the Nobel Peace Prize for something in 2005. ElBaradei served on the Board of Trustees of the International Crisis Group, a lefty NGO that is bankrolled by the Carnegie Foundation, the Ford Foundation, the Bill & Melinda Gates Foundation, as well as George Soros' Open Society Institute. After the fall of Mubarak he ran for president. He lost.


, the former head of the

ineffective International Atomic Energy Agency

, has refused to take part in the Shura Council as long as it denies the Holocaust. The Islamist-led Shura Council served as Egypt's legislative branch for the past few months.

The Brotherhood's website claimed that Ahmed Mansour wrote: "This is a token gesture offered to the Jews by ElBaradei so that he can become President of the Republic in the fake elections that the military will guard and whose results they will falsify in their interests...All with the approval of America, Israel and the Arabs, of course.

"This is the glorious scene of the future of Egypt and the Arabs, who competed to recognize the coup, the coup whose drum the secularists are dancing to...even to the extent that one of them, who hates religion, Islam and the nation announced that he has been reborn...and that his date of birth is 30/6, that is, the day the army of defeats staged a coup against ballot box legitimacy."

However,


a hangover is the wrath of grapes...


Ahmed Mansour denied the quotes attributed to him by the Brotherhood's website and wrote in his Twitter account, which appears to be real, that "I do not have a Facebook account and everything that was published in my name through Facebook is false." The

Moslem Brüderbund

eventually removed the "report" from its website.
Posted by: trailing wife || 07/05/2013 09:05 || Comments || Link || E-Mail|| [6463 views] Top|| File under: Muslim Brotherhood
Anger Gives Way To Gloom At Pro-Morsi Rally
[AnNahar] Anger gave way to gloom on Thursday as Islamists rallied at a Cairo mosque where thousands of supporters of deposed president Mohammed Morsi said they felt under siege and betrayed by the army.

Pictures of the ousted leader hung on walls, as protesters chanted against the military that removed Morsi from his post and outlined a roadmap for a political transition.

Inside the hall of the mosque, members of his ousted government and the leadership of his

Moslem Brüderbund

huddled together, planning their next moves and vowing not to deal with the new leaders.

"The whole guidance council is here," said

Moslem Brüderbund

front man

Gehad al-Haddad in reference to the Islamist movement's political bureau.

He slammed the army's removal of Morsi as "thuggery" and a violation of democratic principles.

Morsi was Egypt's first freely elected president. But his opponents accused him of betraying his promise as a president for all Egyptians by concentrating power in the hands of Islamists.

As the economy nosedived, inflation soared and fuel shortages drove large parts of the country to a standstill, public opinion became increasingly anti-Morsi.

Millions

erupted into the streets

to call for his resignation, but his supporters said he should have been allowed to see out his term and be removed only through future elections.

"President Mohamed Morsi is the elected legitimate Egyptian president. They imposed a new reality with force but legitimacy is on our side," said Brotherhood

front man

Ahmed Aref.

Outside the mosque, chants thundered against the military.

"Down with military rule!" they chanted, calling for an Islamic state.

In a statement read out to the Morsi supporters, the Brotherhood called for "peaceful protests" on Friday to defend Morsi's legitimacy.

"I'm ready to die for legitimacy, for my religion," said one student of medicine, carrying a shroud in a symbolic gesture.

Tents were pitched and street vendors sold food as the protesters settled in for the long haul.

"It's a soft military coup. The military was smart, using the cover of civilians," said Ahmed al-Sayyed, 26, in reference to the mass anti-Morsi protests the military used to justify their move.

"I was hoping to see an Islamic state in Egypt, but they aborted this dream," he added.

News of the arrests of Brotherhood leaders and the closure of Islamist television stations was a painful reminder for Morsi's supporters of the dramatic end to his turbulent year in power and their place in Egyptian politics.

"During all his time in power, Morsi never closed down one television channel. They closed down six channels in just one hour," said protester Ahmed Ali.

Morsi's government unraveled late on Wednesday after the army gave him a 48-hour ultimatum in the wake of massive demonstrations since June 30 against his tumultuous rule.
Posted by: trailing wife || 07/05/2013 08:28 || Comments || Link || E-Mail|| [6463 views] Top|| File under: Muslim Brotherhood
Arabs Glad to See Morsi Gone
Arab leaders from Saudi Arabia to Syria rushed Thursday to congratulate Egypt for deposing its elected Muslim Brotherhood president, signaling a rare moment of unity in the divided and still overwhelmingly undemocratic region.


I wonder what Obumble says to that? Seems nobody likes your guy.



The enthusiastic response to the Egyptian military's ouster of President Mohamed Morsi underscored the extent to which the Islamist leader had failed to win allies abroad, much as he had at home, alienating Egypt's traditional friends and foes alike with an often erratic foreign policy.

The acclamations put Sunni powers on a par with the leader they are trying to topple, Syrian President Bashar al-Assad, who gloated at the Brotherhood's failures in an interview Wednesday.

"The Muslim Brotherhood's experiment fell quickly because it is wrong, and what is built on a wrong principle will definitely fall," said Assad, who has cast his country's civil war as a battle between secularists and Islamists.


I am afraid Pencilneck is on to something there.


Only in Tunisia, the birthplace of the Arab Spring uprisings two years ago, did the elected, Brotherhood-affiliated government condemn Morsi's ouster, calling it a "flagrant coup." Non-Arab Turkey, whose Islamist government has a history of strained relations with the country's own military, also warned about the implications for the future of democracy in Egypt.

Much of the relief elsewhere was rooted in anxieties about the challenge posed by local Brotherhood affiliates. But Morsi had won few friends with a foreign policy that zigzagged from an attempt to mend Egypt's historically poisonous relationship with Shiite Iran to an endorsement of jihad against Shiite "infidels" in Syria.


Maybe that's why O-boo-boo felt a rapport with Morsi - he was erratic?


That policy switch, announced last month, may have sealed his fate by sending signals to the Western-backed military that he was becoming more radical in ways that could entangle Egypt in the region's brewing sectarian conflict, said a Bahrain-based analyst with the International Institute for Strategic Studies. "It was an incredibly foolish mistake by Morsi," he said. "He supports a rapprochement with Iran, then veers 180 degrees in the other direction and goes for jihad in Syria."

Israel's government remained conspicuously quiet about Egypt on Thursday, with analysts saying Israel's chief concern was that its neighbor does not become dangerously destabilized. Israel will also want to be sure that any leader who replaces Morsi will uphold the two countries' peace treaty, as Morsi had done.

The Palestinian militant group Hamas, which runs the Gaza Strip and faces increasing isolation in the region, insisted in a statement that Morsi's downfall would have little impact in the enclave.


That's interesting.
Posted by: Bobby || 07/05/2013 06:33 || Comments || Link || E-Mail|| [6462 views] Top|| File under:
Arabia
Gulf Monarchies Discuss 'anti-Hizbullah Moves'
[AnNahar] Senior Gulf Cooperation Council officials met in Riyadh on Thursday to coordinate sanctions in the six member states against Hizbullah over its support for the Syria regime.

The meeting was "to develop mechanisms to monitor movements, financial transactions and business operations of Hizbullah," said Bahraini deputy interior minister Khaled al-Absi.

The GCC monarchies decided on June 10 to impose sanctions on Hizbullah, targeting residency permits and its financial and business activities in reprisal for the group's armed intervention in Syria.

Absi told

news hound

s two expert teams will be formed: one to "coordinate with central banks" and the second to review "legal, administrative and financial matters" linked to the sanctions.

Last month's measure was taken "after the discovery in GCC states of several terrorist cells linked to the group," said Absi.

However,


man does not live by words alone, despite the fact that sometimes he has to eat them...


he did not say how many Hizbullah "suspects" would be affected by the sanctions or their estimated assets and financial and commercial operations in the region.

The sanctions would be implemented "in coordination... with ministers of commerce and the central banks of the GCC," the council's Secretary General Abdullatif al-Zayani has said.

The GCC comprises Bahrain, Kuwait, Oman, Qatar, Soddy Arabia


...a kingdom taking up the bulk of the Arabian peninsula. Its primary economic activity involves exporting oil and soaking Islamic rubes on the annual hajj pilgrimage. The country supports a large number of princes in whatcha might call princely splendor. When the oil runs out the rest of the world is going to kick sand in the Soddy national face...


and the United Arab Emirates.

Qatar expelled 18 Lebanese citizens from the gas-rich Gulf state on June 20, a government source in Beirut told Agence

La Belle France

Presse.

An estimated 360,000 Lebanese work in the Gulf, according to the daily An-Nahar, remitting some $4 billion (three billion euros) annually.

A staunch ally of Syrian
Hereditary President-for-Life Bashir Pencilneck al-Assad


Despoiler of Deraa...


, of the Alawite sect of Shiite Islam, Hizbullah has backed him since protests erupted in March 2011, openly declaring its military involvement last month.

The Sunni monarchies of the Gulf back the mostly Sunni rebels, and the GCC has warned that it might add Hizbullah to its list of terrorist groups.
Posted by: trailing wife || 07/05/2013 08:27 || Comments || Link || E-Mail|| [6462 views] Top|| File under: Hezbollah
The Grand Turk
Turkey: Morsi's ouster by military is 'unacceptable'
Turkey, which had formed an emerging alliance with Egypt's ousted Islamist leader Muhammed Morsi, on Thursday slammed the democratically elected leader's overthrow by the military as "unacceptable" and called for his release from house arrest. Turkish Prime Minister Recep Tayyip Erdogan's Islamic-rooted government has been watching developments in Egypt with concern as the armed forces ousted Morsi, an Islamist and Egypt's first democratically elected president.

Foreign Minister Ahmet Davutoglu said in a televised statement that Morsi was deposed illegally through a "military coup" and said democratically elected leaders should only be ousted through elections. Underscoring the importance he attached to ties with Egypt, Davutoglu said he had cut short a visit to Asia to return to Turkey for consultations with Erdogan on developments. Davutoglu also called for the start of the election process so that power in Egypt is immediately returned to "elected authorities.

Earlier, Turkey's all-party parliamentary human rights commission also denounced Morsi's ouster while small protests were held in Ankara and Istanbul.


Posted by: Pappy || 07/05/2013 00:12 || Comments || Link || E-Mail|| [6463 views] Top|| File under:
India-Pakistan
US: Ties with Pakistan important
WASHINGTON: The United States recognises the importance of its relationship with Pakistan and is not seeking to downgrade the ties, says the State Department.

At a Wednesday afternoon briefing, the department's spokesperson Jen Psaki rejected suggestions that a reduction in the Obama administration's aid requests for Pakistan indicated Washington's desire to downgrade its relationship with Islamabad.

The US aid to Pakistan "has been very extensive over the course of the last several years and Secretary of State John Kerry, when he was in the Senate, was a very big advocate" of this assistance, Ms Psaki said.

"Absolutely not," said the US official when asked if a reduction in US aid requests to Congress for Pakistan indicated the desire to lower its relationship with the country.

She confirmed media reports that Secretary Kerry might soon visit Pakistan, possibly on July 28, but did not announce a date. "The secretary is looking forward to visiting Pakistan. He would like to be able to spend some time on the ground," Ms Psaki said.

"He recognises the important relationship we have with Pakistan. As you know, he also has spoken…[to] the prime minister several times, actually, since he was elected. And I think that further confirms the importance of the relationship."

Responding to another question, she said "we're eager to go" to Pakistan.

Meanwhile, other US officials said that there was no real reduction in US aid requests for Pakistan for 2014. They pointed out that the aid requests met the $1.5 billion annual target specified in the Kerry-Lugar-Berman bill.

They noted that Washington's highest priority in the new fiscal year was supporting power generation projects in Pakistan.
Posted by: Pappy || 07/05/2013 00:41 || Comments || Link || E-Mail|| [6463 views] Top|| File under:
Israel-Palestine-Jordan
Fatah Calls On Palestinians To Overthrow Hamas In Wake Of Morsi's Fall
[Jpost] Fatah expresses hope that the ouster of Morsi will aid efforts to end divisions among the Paleostinians.

Paleostinian Authority leaders on Thursday expressed joy over the downfall of Egyptian President Mohamed Morsi's regime, with some calling on Paleostinians in the

Gazoo

Strip to follow suit and topple the

Hamas, always the voice of sweet reason,

government.

Paleostinian analysts predicted that the collapse of the

Moslem Brüderbund

regime in Egypt would undermine Hamas, which in the past year has been emboldened by Morsi's rise to power.

PA President the ineffectual Mahmoud Abbas


... a graduate of the prestigious unaccredited Patrice Lumumba University in Moscow with a doctorate in Holocaust Denial...


was one of the first Arab leaders to congratulate the Egyptians on the ouster of Morsi.

In a letter to acting President Adli Mansour, Abbas congratulated him on the appointment, expressing hope that he would fulfill the aspirations of the Egyptian people to "live in freedom, dignity and stability."

Abbas praised the Egyptian army and its commanders for preserving the country's security and preventing it from slipping toward the abyss.

Tayeb Abdel Rahim, a top aide to Abbas, saluted the Egyptian army for the "wonderful achievement."

Referring to Morsi and the

Moslem Brüderbund

, Abdel Rahim hailed the Egyptian army and people for refusing to be intimidated by those who "sow sedition, civil war and sectarianism."

Jamal Nazzal, a senior Fatah representative, called on Paleostinians to overthrow Hamas in the wake of the events in Egypt.

Fatah

front man

Ahmed Assaf expressed hope that the ouster of Morsi would aid efforts to end divisions among the Paleostinians.

"We hope that the historic victory of the Egyptian people's will would help our people get rid of the destructive division and restore national unity," Assaf said in an indirect reference to Hamas's control over the

Gazoo

Strip.

Several other Fatah officials expressed hope that Paleostinians in the

Gazoo

Strip would wage a revolution against Hamas.

"Now it's

Gazoo

's turn to get rid of the

Moslem Brüderbund

branch," said one official. "The dark era of political Islam has ended. The era of hypocrisy and lies has ended and

Gazoo

will soon witness its own revolution against Hamas."

Abdel Rahim Jamous, a Fatahaffiliated political analyst, urged Hamas to seize the opportunity and "return to Paleostinian national legitimacy before it's too late."

Addressing the Hamas leadership, Jamous said: "You have no future with the

Moslem Brüderbund

. They have failed even before they started. They are losers. Wake up before it's too late."

Paleostinian

news hound

s in the

Gazoo

Strip said on Thursday that top Hamas officials seemed to be very worried by the ouster of Morsi.

Unlike the PA leadership, Hamas did not rush to congratulate the Egyptian army and opposition.

But Ahmed Youssef, a senior Hamas official, said his movement was worried not over the fall of Morsi's regime, but over the possibility that events could lead to bloodshed in Egypt.

The "whole world is hoping to see stability in Egypt," Youssef told the Ma'an news agency.

The crisis in Egypt had already resulted in a shortage of basic goods in the

Gazoo

Strip because of the closure of the Rafah border crossing, he said.

Paleostinians said that the Egyptian army had beefed up its presence along the border with the

Gazoo

Strip in the past few days.

Egyptian troops on Thursday destroyed six smuggling tunnels under the border, they said.

The Egyptian authorities have also imposed severe restrictions on the movement of Paleostinians through the Rafah terminal, they added.

There are unconfirmed reports that Cairo has also issued an order banning Hamas leaders and members from entering Egypt.

Ehab Ghissin, a

front man

for the Hamas government, condemned as "trivial" Fatah's call for an Egyptian-style revolution in the

Gazoo

Strip.

Ghissin said that Fatah's calls were intended to cover-up the continued PA security crackdown against Hamas supporters in the West Bank.
Posted by: trailing wife || 07/05/2013 09:40 || Comments || Link || E-Mail|| [6462 views] Top|| File under: Palestinian Authority
Syria-Lebanon-Iran
Syria's Assad Boasts Opponents Failed To Oust Him
[THE-REVIEW] Syrian
Hereditary President-for-Life Bashir Pencilneck al-Assad


The Scourge of Hama...


said in an interview published Thursday that his government had fended off everything his enemies had thrown at him and that the only remaining threat to his rule was a far-off -- and improbable -- foreign intervention.


Drat! And I was so looking forward to using the headline "Syrian Dictator Ousted by Cannibals."


In comments to the state-run Al-Thawra newspaper, Assad rejected the idea that what has transpired in Syria for more than two years is a revolution. Instead, he reiterated his past claims that it is a conspiracy by Western and some Arab states to destabilize his country.

He also praised this week's massive protests by Egyptians against their Islamist leader and said the overthrow of President Mohammed Morsi meant the end of "political Islam."
Posted by: Fred || 07/05/2013 00:00 || Comments || Link || E-Mail|| [6462 views] Top|| File under: Govt of Syria
Who's in the News
34
[untagged]
5
Arab Spring
3
Muslim Brotherhood
2
Salafists
1
Hezbollah
1
al-Qaeda in Pakistan
1
Govt of Syria
1
Taliban
1
TTP
1
Palestinian Authority
Bookmark
E-Mail Me
The Classics
The O Club
Rantburg Store
The Bloids
The Never-ending Story
Thugburg
Gulf War I
The Way We Were
Bio
Merry-Go-Blog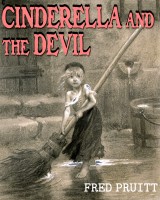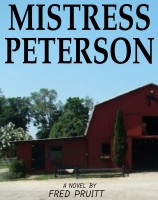 On Sale now!


A multi-volume chronology and reference guide set detailing three years of the Mexican Drug War between 2010 and 2012.

Rantburg.com and borderlandbeat.com correspondent and author Chris Covert presents his first non-fiction work detailing the drug and gang related violence in Mexico.

Chris gives us Mexican press dispatches of drug and gang war violence over three years, presented in a multi volume set intended to chronicle the death, violence and mayhem which has dominated Mexico for six years.
Click here for more information


Meet the Mods
In no particular order...


Steve White
Seafarious
Pappy
lotp
Scooter McGruder
john frum
tu3031
badanov
sherry
ryuge
GolfBravoUSMC
Bright Pebbles
trailing wife
Gloria
Fred
Besoeker
Glenmore
Frank G
3dc
Skidmark
Alaska Paul



Better than the average link...



Rantburg was assembled from recycled algorithms in the United States of America. No trees were destroyed in the production of this weblog. We did hurt some, though. Sorry.
3.214.224.207

Help keep the Burg running! Paypal: