Arabia
Saudi 'police killers' shot dead
Two alleged militants suspected of killing a police chief in Saudi Arabia have been shot dead by security forces, the Saudi interior ministry says. They are accused of killing the head of a police investigations department in the holy city of Mecca three days ago, a spokesman for the ministry said. The two men were stopped as they were driving near the Red Sea city of Jeddah, the spokesman added. Saudi Arabia has been fighting al-Qaeda militants for more than two years. "Security forces killed at dawn on the Mecca-Jeddah road two wanted people who are believed to have taken part in the assassination of security officer Major Mubarak Falah al-Sawwat," Interior Ministry spokesman General Mansur al-Turki told the AFP news agency. The interior ministry was quoted as saying a chase ensued after the two suspected militants were stopped in the early hours of Tuesday. They were both killed in the clash that followed, the ministry said, while three security officers were wounded, one seriously.
Posted by: Steve || 06/21/2005 08:35 || Comments || Link || E-Mail|| [336063 views] Top|| File under:
Hunt On for Killers of Security Officer
Saudi authorities have vowed that they will bring the killers of Lt. Col. Mubarak Al-Sawat to justice. A senior security officer in Makkah, Al-Sawat was shot in a drive-by shooting on Saturday morning. Authorities believe that Al-Qaeda may have been involved in the murder. Security forces have launched a major manhunt to track down the unidentified gunmen who shot the officer as he stepped out of his house on way to work.

Misbah Al-Otaibi, the officer's wife, said she saw her husband lying in a pool of blood.


Which meant that she was outside without a (living) male escort, so they had to beat her.

A security source denied reports that the killers had mutilated the officer's body. Abdullah Al-Faiz, undersecretary at the Makkah governorate, who visited Al-Sawat's family to convey condolences from Makkah Governor Prince Abdul Majeed, said all of Saudi society was against the "deviant group," a term used to refer to Al-Qaeda militants. "This incident will only strengthen the resolve of society to confront the deviant group," he said, adding that the gunmen who perpetrated the crime would not escape. He said the government had not taken any unusual security measures since the incident. According to press reports, police found an axe next to the murdered officer's body and a video camera and wrapping tape on the roof of his house. The killers might have had plans to abduct him but when their operation encountered obstacles, they may have killed him on the spot, the reports said.


Or they were making an al-Q snuff video.
Posted by: Fred || 06/21/2005 00:00 || Comments || Link || E-Mail|| [336064 views] Top|| File under:
Britain
Man arrested over Iraq attacks
A MAN has been arrested in northern England in connection with suicide bomb attacks on US-led coalition forces in Iraq, police said. The man was detained after around 30 officers raided a house in the Moss Side area of Manchester at 5:00 am (1400 AEST). The arrest was not connected to any threat in Britain but to "an incident overseas" involving attacks in Iraq, Greater Manchester Police said. "Since the beginning of the year, there have been a series of suicide bombings against coalition forces in Iraq," a spokesman said. "It appears that one of the suicide bombers may have travelled from the UK, where he had been living." No further details were available about the identity of the arrested man.

Posted by: tipper || 06/21/2005 04:26 || Comments || Link || E-Mail|| [336063 views] Top|| File under:
Europe
Acquitted Sept. 11 Suspect Leaving Germany
A Moroccan acquitted of charges he helped the Sept. 11 hijackers was heading home Tuesday, two days ahead of the German deadline for him to leave the country. Abdelghani Mzoudi, 32, was aquitted in February 2004 of charges he helped Sept. 11 hijackers Mohamed Atta, Marwan al-Shehhi and Ziad Jarrah in their plot to attack the United States. He faced charges of more than 3,000 counts of accessory to murder and membership in a terrorist organization.

Testimony at his trial showed that Mzoudi trained at the same al-Qaida camps as the hijackers and was close friends with them in Hamburg. But Hamburg state court judges ruled that the prosecution failed to prove he knew anything about their plot. After his acquittal was upheld earlier this month, Hamburg's top security official, Udo Nagel, said his office was still ordering him expelled because it "stands by its view that Mzoudi threatens the free democratic order and supports terrorist organizations." Mzoudi did not comment to reporters after his arrival at Hanover's airport. A man identifying himself as a Hamburg immigration official presented Mzoudi's passport at check-in, saying he would return it once inside the restricted area. Ahead of his departure, one of his lawyers, Guel Pinar told The Associated Press that Mzoudi was looking forward to returning to his family in Marrakesh. "He's happy he's going to see his family again," she said.

This article starring:
ABDELGHANI MZUDI
al-Qaeda
Hamburg's top security official, Udo Nagel
MARWAN AL SHEHI
al-Qaeda
MOHAMED ATTA
al-Qaeda
ZIAD JARRAH
al-Qaeda
Posted by: Fred || 06/21/2005 00:00 || Comments || Link || E-Mail|| [336064 views] Top|| File under:
Home Front: WoT
Judge Throws Out Money Laundering Evidence
A federal judge threw out evidence against four men charged with laundering more than $60 million through their chain of U.S. Virgin Islands grocery stores, ruling that FBI agents acted in "reckless disregard for the truth." The ruling, released Monday, found that the FBI's search warrant was obtained improperly. It said agents, who had claimed to have seen suspicious tax records from the men, admitted they had only seen a computer printout of the records and did not thoroughly verify the evidence with the U.S. Caribbean territory's Internal Revenue Bureau. U.S. Attorney spokesman Azekah Jennings said he could not immediately comment on the ruling.

In September 2003, prosecutors indicted the four men on charges they evaded $60 million in taxes from their Plaza Extra grocery stores from 1996 to 2001, laundered the money and smuggled it to bank accounts in Amman, Jordan, and the nearby French Caribbean island of St. Martin. The agents initially said the men claimed to have made just $270,000 in 1998. A review of the original tax records showed the men reported making more than $39 million, according to the June 16 order.

That's one hell of a profitable store

"It is our hope that the government will come to its senses, that they will stop harassing these people just because they are Arabs and Muslims," said Pamela Colon, a lawyer for the men, who face from 20 to 93 years in prison if convicted.

Ah, yes. Members of the Religion Of Peace and Tax Evasion.

Colon said the evidence thrown out included more than 100,000 documents and was the backbone of the government's case against Fathi Yusuf, 62; brothers Waleed Hamed, 38, and Waheed Hamed, 41; and Yusuf's 36-year-old son, Maher. Jennings denied that the men were prosecuted because of their ethnic or religious backgrounds.

This article starring:
Fathi Yusuf
Waheed Hamed
Waleed Hamed
Posted by: Steve || 06/21/2005 13:25 || Comments || Link || E-Mail|| [336064 views] Top|| File under:
Warm Welcome in Texas for Minutemen
(GOLIAD, TEXAS) -- There was no shortage of volunteers last night as the controversial Minuteman civilian border patrol organization gathered in this historic south Texas town to organize anti illegal immigrant activities in Texas. Many volunteers said illegal immigration needs to be stopped, and since the federal government is unable or unwilling to do it, then its up to civilians to step in and get it done. "Our children can't get out into our yards," rancher and Texas Minuteman leader Bill Parmley told the group. "We're afraid. Something has to be done." The location of the meeting in Goliad was significant. The city was the home of many of the volunteers who died fighting the Mexican army at the Alamo in 1836. The unit which delivered a cannon the Alamo along with a flag that carried the defiant message 'come and take it.'

Many volunteers complained that their lives have been 'turned upside down' by the surge in illegal immigration. They told of having illegals kicking down doors, damaging their property, and stealing livestock.
And there was a lot of frustration with what the volunteers perceived to be the federal government's inaction on the problem. "We have met with our senators, we have sent letters to President Bush, we have gone all the way to Washington, and still no response," Parmley told 1200 WOAI's Charity McCurdy. "All we're doing is what President bush asked us to do after 9-11, to be observant citizens and look for suspicious activity and call it in. That's all we're doing."

But several civil rights leaders at the rally said the Minutemen go a lot further than that. Che Lopez compared the volunteers at last night's rally to the Ku Klux Klan. "Just basically racially profiling people. Pulling them out of their cars. Intimidating them."

Minutemen organizer Chris Simcox said he plans to have four chapters of the group patrolling the Texas-Mexico border in October. A Minuteman action in Arizona in April had mixed results. "We are here at the invitation of Texans," Simcox said. "Over 7,000 requests from citizens of Texans who are fed up with President Bush, and are growing weary of the situation we have on our borders."

But not all Texans are excited about the presence of the Minutemen in Texas, and one of them is Senator John Cornyn, who this weekend introduced a measure calling for comprehensive changes in border security, and the hiring of 10,000 additional sworn officers of the U.S. Border Patrol. "I don't think that it is in the best interests of the country to have untrained people, who not withstanding their best of intentions, might find themselves involved in violent and unexpected situations along our border," Cornyn said, adding that he understands the 'frustrations' of the Minutemen and their supporters. "I recognize that citizens think it has fallen to them in the absence of the federal government living up to its responsibilities to provide that security along our border."

But last night in Golaid, volunteers weren't interested in Senate resolutions or debates on international migration. They are increasingly frustrated with that they see as a growing threat to their lives and the security of the United States, and they want action. "I don't think that the federal government has the ability to take care of it," one volunteer said. "I think they need help, and I'm ready to help."
Posted by: Steve || 06/21/2005 13:01 || Comments || Link || E-Mail|| [336084 views] Top|| File under:
Syria-Lebanon-Iran
Bomb kills [anti-Syrian] politician in Lebanon
An anti-Syrian politician has been killed in a bomb blast in the Lebanese capital Beirut, police say. George Hawi, the former leader of the Lebanese Communist Party, died when the blast destroyed his car in the Wata Musaitbi district of the city.
Mr Hawi is the second anti-Syrian figure to die in Beirut this month. The attack comes a day after the anti-Syrian bloc gained a majority in Lebanon's elections, the first since Damascus ended its 29-year occupation.


Anti Syrian you say? Who'da thunk it...?



Additional: Lebanese minister of justice Khaled Qabbani said that the explosion which claimed the life of the former secretary general of the Lebanese communist party George Hawi today in Wata al-Mseitbeh area in Beirut was controlled by remote control. Security sources expected the explosive to have had been placed under Hawi's seat in the car. Witnesses said that the car completed its running after the explosion for 300 meters and they heard the driver shouting and then he jumped from the window, injured, while George Hawi's was suffering great damage in his stomach. The witnesses added that Hawi was alive the moment he was taken out of the car, but he died immediatly after because his injuries were very grave.
Worthy mentioning that Hawi was an opposition for the policies of the Lebanese government and some of Syria's policies. However, he was known for his moderate attitude in calling for a new phase of reciprocated respects between the two states.
Posted by: Howard UK || 06/21/2005 04:03 || Comments || Link || E-Mail|| [336064 views] Top|| File under:
Israel-Palestine
Failed Suicide Bomber Wants to Kill Jews (and Israeli Mercy)
Bark!
Howl at the moon!
Whimper!
Sorry. No boom for you!

A badly burned Palestinian woman was alternately defiant and tearful Monday after Israeli soldiers caught her trying to enter Israel with 22 pounds of explosives hidden on her body. The woman, who suffered serious burns on her hands, feet and neck in a kitchen explosion five months ago, had been granted permission to cross into Israel from the Gaza Strip for medical treatment when she raised the suspicion of soldiers at the Erez checkpoint.


so she took advantage of Israeli kindness


Video released by the military showed 21-year-old Wafa al-Biss taking off articles of clothing on the orders of soldiers searching for explosives, and rubbing her disfigured neck with her burned hands and screaming. The military said she tried to blow up the explosives Monday but failed and was not injured.


That's too bad, except that she might have taken somebody with her to the great beyond...

At the Shikma Prison in Israel's Negev Desert, where the Shin Bet security service allowed Israeli TV reporters to interview her, al-Biss said she was determined to carry out a suicide attack against Israel because of its occupation of the West Bank and Gaza. ''My dream was to be a martyr,'' she said, adding that she was recruited by the Al Aqsa Martyrs Brigades, a violent offshoot of Palestinian leader Mahmoud Abbas' Fatah movement. ''I believe in death.''


they all seem to have a strong belief system that way




Then why not hook a hose up to your car's exhaust and suck deep? It isn't death she believes in, but vile hatred that's much uglier than her disfigured neck and hands...

Sitting calmly across from an Israeli TV interviewer, the young woman with large brown eyes and curly dark hair pulled back in a ponytail said her decision had nothing to do with her disfigurement, which might make her less desirable as a bride.


yeah, right


''Don't think that because of how I look I wanted to carry out an attack,'' said al-Biss. ''Since I was a little girl I wanted to carry out an attack.''


I wanted to cure diseases and help people. I like me better.


However, her story grew more contradictory as the interview progressed. After more than an hour, she began to lose her composure and changed her story.


when she realized she was in deep doo doo


In a separate interview with foreign reporters, she asserted that she had undergone treatment at a Gaza hospital for her burns, where someone apparently planted the explosives on her body without her knowledge.


20 pounds of explosives planted on her without her knowldege. too funny!




"Here y'go, baby! Try this on!"
"Ooooh! Kinky! It ain't gonna go off, is it?"
"No, no! Certainly not!"

''I did not intend to carry out an attack,'' she said, at which point Israeli security officials told reporters she was lying.


this, after she kept trying to actuate the trigger when she was caught. ya can't make this stuff up, folks!!!


''I didn't kill anyone. Do you think they will forgive me? Do you think they will give me any mercy?'' she asked. ''I hope they show me mercy. I didn't kill anyone.''
you forgot that little part about how you tried to blow yerself up, though. slip yer mind?
Then al-Biss terminated the interview, saying she was exhausted.


I wonder if it was cuz the reporters were laughing so hard?


Israeli military spokeswoman Maj. Sharon Feingold expressed outrage that Palestinian militants used a humanitarian case as a suicide bomber. ''These terror organizations are not only the enemies of the Israelis, but also of the Palestinian people themselves, who suffer as a result of this abuse of the young, the sick, the wounded,'' she said.


and where is the paleo outrage? If it ain't Jews, it ain't worth seething over, I guess!


At one point al-Biss agreed with a reporter that she might have been a victim of the militants, breaking down and sobbing, ''Forgive me, mother.''
Posted by: PlanetDan || 06/21/2005 15:35 || Comments || Link || E-Mail|| [336098 views] Top|| File under:
Iraq-Jordan
New Iraqi Airmen stage first operational airlift mission
6/16/2005 - NEW AL MUTHANA AIR BASE, Iraq -- Airmen representing the new Iraqi Air Force have successfully executed the first airlift operation mission since the fall of Saddam Hussein's regime. The mission not only marks a great accomplishment for the emerging Iraqi Air Force, but it also directly supports the protection of Iraq's power grid.
"The mission, dubbed 'Operation Iraqi Power,' while simple in nature and tactical in design, directly supports a complicated strategic plan to stabilize Iraq," said Lt. Col. James McClellan, the New Al Muthana Air Base U.S. commander, who is deployed from the 49th Logistics Readiness Squadron, Holloman Air Force Base, N.M. "At first glance, moving some cargo isn't a big deal since it occurs every day. However, this operation is filled with firsts — it's the first time the Iraqi Air Force aerial transporters have prepared cargo without significant U.S. assistance, and it's the first time New Al Muthana Air Base has been used to stage an operational mission."

The mission began when the Ministry of Electricity put in an airlift request to move equipment from Baghdad to Basrah to be used by the Ministry's Energy, Pipeline Security Services to protect Iraq's energy distribution system from insurgent attacks. That request was the catalyst for Operation Iraqi Power. Working from a base that still shows battle scars from Operation Desert Storm and the 2003 invasion that finally toppled Saddam Hussein, the Iraqi Airmen began processing and palletizing the cargo for airlift. In a little under five days, everything was ready and the first Iraqi Air Force C-130 to fly this operation sat ready for loading. It would take five chalks to complete the operation. Although the Iraqi aerial port Airmen have been trained in airlift operations, their success was directly tied to the support of the men and women of the 447th Expeditionary Logistics Readiness Squadron at Baghdad International Airport.

"They have been involved since the start with planning assistance and the use of critical material handling equipment, and their efforts helped ensure the success of this operation," said Col. Daniel Kornacki, 447th Air Expeditionary Group commander, who is deployed from his position as the vice commander of the 94th Airlift Wing at Dobbins Air Reserve Base, Ga.

To help prepare the Iraqi Airmen to take over airlift missions, and ultimately function as an Iraqi equivalent of Air Mobility Command, the Multi-National Security Transition Command-Iraq is helping to rebuild New Al Muthana Air Base, in training Airmen and in establishing a chain of command in keeping with Iraqi military tradition. That tradition is reflected in the stories of men who suffered under Saddam Hussein, but are now dedicated to building a free Iraq.

One such story tells of one of a new Iraqi Airman who was a fighter pilot during the Iran-Iraq war. While flying a mission into Iran, he refused orders to fire on a school house. Immediately upon landing back in Iraq, he was arrested, and spent nearly 15 years in prison—finally to be liberated when coalition forces invaded at the start of Operation Iraqi Freedom.

"This is a fresh start for the Iraqi Air Force, and these men have trained hard," Tech. Sgt. John Spry said with pride. Deployed from the 49th Material Maintenance Support Squadron, Holloman AFB, N.M., Sergeant Spry is serving as a member of the coalition military assistance training team for MNSTC-I. "Operation Iraqi Power is offering them an opportunity to take another step towards freedom and security for their families," he said. Most of the men accomplishing this historic mission are thankful for the chance to help develop an Air Force to be proud of, despite constant threats from insurgents—threats against their lives and even their families.

For these Airmen, and their comrades serving in other areas of the new Iraqi military, the price of freedom is high—but it's a price they are willing to pay for the sake of their children.

One such dedicated Airman, Warrant Officer Hasen, paused while preparing cargo for shipment, and struggled to find the words in English to express his thoughts. "I thank my American teachers, and all Americans who (are) helping us," he said. "They leave everything behind—their home, their family, their children—to come bring freedom. We will tell our children, and they (will) tell (the) next generation—(that) you helped build (a) new (Iraqi) Air Force. I tell your family—they can be proud of you. Thank you. Thank you."
Posted by: Steve || 06/21/2005 16:16 || Comments || Link || E-Mail|| [336064 views] Top|| File under:
Al-Qaida Announces Iraqi Suicide Squad
CAIRO, Egypt - Iraq's most feared terror group said Tuesday that it has formed a unit of potential suicide attackers who are exclusively Iraqis, an apparent bid to deflect criticism that most suicide bombers in Iraq are foreigners. Al-Qaida in Iraq announced the unit in an Internet posting signed by Abu Maysara al-Iraqi, the group's purported spokesman. The statement could not be authenticated, but it appeared on an Islamic Web site known for carrying messages from militant groups.

"In response to God's decree, and the heavy insistence of the (Iraqi) brothers and their longing for paradise, the Ansar platoon from the land of Iraq has been formed," the posting said. "Dozens hurried to register their names to meet their God," the posting said. It told of one Iraqi youth who had rebuked his leader for failing to give him a suicide assignment, telling him he would complain to God on the Day of Judgment because "you prevented me from meeting my God."

The U.S. military has said foreign fighters are a small percentage — perhaps one in 10 — of the insurgents fighting the U.S. presence in Iraq. They do a disproportionate amount of killing, however, in part because they are more likely to carry out suicide bombings. U.S. and other analysts say the foreign fighters are primarily Islamic militants waging what they regard as jihad or holy war, while the much larger homegrown, mostly Sunni Arab, insurgency has tended to be motivated more by political grievance and factional rivalry. Al-Qaida in Iraq is led by Abu Musab al-Zarqawi, a Jordanian. It has claimed responsibility for many of the bloodiest attacks on coalition and Iraqi targets since the 2003 overthrow of the dictator Saddam Hussein.
Posted by: Steve || 06/21/2005 13:22 || Comments || Link || E-Mail|| [336065 views] Top|| File under:
Afghanistan/South Asia
Afghan and U.S. forces kill 32 Taliban, retake town
Hundreds of Afghan police backed by U.S. air strikes retook control on Tuesday of a district capital in southwestern Afghanistan that was overrun by the Taliban, killing 32 guerrillas, police said. The guerrillas seized Mian Nishin, capital of the district of the same name in Kandahar province last week, capturing 30 police officers and a district chief. They executed eight policemen before announcing the release of the other 23 people. About 400 police took part in the operation to force the guerrillas out of Mian Nishin, said deputy provincial police chief Salim Khan.

"We chased the Taliban to an area 10 km (6 miles) north," Khan told Reuters. "We found them in a village called Murghai and as a result of the clashes there, 11 Taliban were killed and 15 suspects were arrested." Khan said another 21 guerrillas were killed by U.S. air strikes in support of the operation. He gave no details on whether there were any government casualties. Lieutenant Cindy Moore, a spokeswoman for the U.S. military, confirmed an operation involving U.S. forces was under way but said she could not give details while it was in progress.

Hundreds of people have been killed in a surge in guerrilla violence in Afghanistan in the past few months, raising security concerns for parliamentary elections to be held on Sept. 18.

TOP U.S. GENERAL VISITS

General John Abizaid, head of the U.S. military's Central Command, met Afghan President Hamid Karzai on Tuesday as part of a visit to the country. State television said security forces had captured Mullah Naqibullah Akhundzada, a Taliban commander active in Ghazni province south of Kabul. It said he was caught with six other Taliban members but did not say when. U.S. air strikes killed 15 to 20 guerrillas on Sunday in neighboring Helmand province and Afghan officials reported 21 more militant deaths in clashes later in the day.

Mian Nishin is in the north of Kandahar province, about 400 km (250 miles) southwest of the Afghan capital Kabul, and was the scene of operations by Afghan and U.S.-led forces last week in which government officials said nine guerrillas were killed.

In another incident in Kandahar province on Tuesday, a driver employed by the Afghan-U.N. election body was wounded and another man was killed when their vehicle came under attack, U.N. officials said. Taliban spokesman Abdul Latif Hakimi telephoned Reuters to claim responsibility for the attack. But Terrence White, the Joint Electoral Management Body's regional spokesman, said it was unclear whether the Taliban were involved.
Posted by: Steve || 06/21/2005 13:17 || Comments || Link || E-Mail|| [336068 views] Top|| File under:
Iraq-Jordan
'Enemy on enemy' fire signals rebel split in Iraq
Marines patrolling this desert region near the Syrian border have for months been seeing a strange trend in the complex Iraqi insurgency. Insurgents, they say, have been fighting each other in this constellation of towns along the Euphrates, from Husayba to Qaim. The observations offer a new clue in the hidden world of the insurgency and suggest that there may have been, as American commanders suggest, a split between Islamic militants and local rebels.

A United Nations official who served in Iraq last year and who consulted widely with militant groups said by telephone that there had been a split for some time. "There is a rift," said the official, who requested anonymity. "I'm certain that the nationalist Iraqi part of the insurgency is very much fed up with the jihadists' grabbing the headlines and carrying out the sort of violence that they don't want against innocent civilians."
Posted by: Glains Theash7392 || 06/21/2005 11:37 || Comments || Link || E-Mail|| [336063 views] Top|| File under:
Vietnam vets in Iraq see 'entirely different war'
Great article. Read it all.


Browning, 56, of Paradise, Calif., and Weatherhead, 57, of Elk Grove, Calif., are grandfathers. They first flew combat missions in Vietnam, before most of the soldiers in the current Army were born. They and others their age are here with the National Guard's 42nd Infantry Division, which includes some of the oldest soldiers to serve in combat for the modern U.S. Army. Few soldiers or officers in the military, other than the service's top generals, are as old.

Posted by: tu3031 || 06/21/2005 12:01 || Comments || Link || E-Mail|| [336065 views] Top|| File under:
Israel-Palestine
PLO close to collapse
The Palestinian Authority is quietly bracing for the prospect of collapse amid the unprecedented violence by members of the ruling Fatah movement. PA leaders have acknowledged that they cannot quell the chaos in the Palestinian areas or count on the loyalty of the police and security forces, in many cases bolstered by Western aid and training. Indeed, the PA reports that many of the gun battles that rage through Palestinian cities have included security officers who have joined Fatah operatives in extortion and other criminal activities. Rather than order an offensive, PA leaders have sought to appease Fatah factions and offer them jobs and housing while promising security commanders that they would delay or revise plans to reform the security services. At the same time, senior PA officials have used the official media to blame Israel for the violence and recycle canards used before the Palestinian war in 2000.

Abbas Loses Control

Outwardly, the Palestinian leadership has been engaged in preparations for Israel's withdrawal from the Gaza Strip and northern West Bank and the acquisition of hundreds of millions of dollars in Western aid. But the leading topic in the West Bank and Gaza Strip, which is reflected in PA-controlled newspapers, has been the loss of control by PA Chairman Mahmoud Abbas and the defection of security commanders and their forces to militias established by the ruling Fatah movement. These days, militants from Abbas's own party threaten the chairman, his aides and virtually anybody who fails to cooperate. In muted but clear tones, the PA newspapers report daily the attacks by Fatah, often bolstered by security officers, against PA officials, their families and security installations.

PA officials have been fleeing or plan to leave the West Bank for Jordan and other Arab states. The most popular Palestinian daily, Al Quds [1], has been jammed with ads by travel agencies, a remarkable development considering the poverty of most Palestinians, their lack of passports and other restrictions. The ads are for the Palestinian elite, who are looking to escape the dangers of living in Palestinian cities. Indeed, the assessment by many is that the PA could collapse by late 2005 as the split within the ruling Fatah movement widens. PA security services have been unable to stem the increasing violence in the streets of Palestinian cities in the West Bank and Gaza Strip. Fatah factions have been engaged in gun battles in Ramallah, the center of Palestinian government, while police have largely stood by or even joined in.

Much of the reporting in the PA media has been oblique. Reports of attacks on PA installations or officials have been taken from international news agencies in an effort to avoid the targeting of Palestinian reporters by Fatah gunmen. Many of the attacks are reported in condemnations by prominent residents or by Fatah offices. [2] Editorials in PA dailies have expressed deep concern over the shootouts and attacks on PA officials and installations, but rarely point fingers. Indeed, most of the time they blame Israel. [3]

Internal Violence Marks Greatest Threat

Slowly, columnists and PA advisers have made it clear that Abbas's loss of control represents the greatest threat to the regime and Fatah, which have become indistinguishable. They reflect the fear within the Palestinian leadership as well as among ordinary Palestinians and stress the lack of confidence in Abbas. The assessment is that Israel's withdrawal from the Gaza Strip and northern West Bank would only exacerbate the violence in Palestinian cities and embolden Fatah gunmen and their allies in the PA security forces. As one leading commentator put it, " I don't see how we're going to gain control over the [Gaza] settlements, if we can't control the Fares Market [in Gaza City]." [4]

Indeed, even PA leaders have no longer sought to hide the extent of the crisis. PA Prime Minister Ahmed Quriea [5] warned that he would suspend the Cabinet unless the security forces were ordered to halt the chaos in the West Bank and Gaza Strip. Qureia, however, has blamed Israel for 90 percent of the violence and established a panel to oversee efforts to restore order. At the same time, he warned that the gun battles between Palestinian gangs did not constitute resistance to Israel.

Qureia has blamed the lawlessness in the PA areas on the failure of the leadership to take any decisions. Qureia warned the security personnel to either act as police or step down and stressed that the government would no longer be able to carry out its duties amid the chaos.


Rest at link. Interesting read too. Things could get real ugly for the Paleos.



Posted by: mmurray821 || 06/21/2005 10:56 || Comments || Link || E-Mail|| [336065 views] Top|| File under:
Afghanistan/South Asia
Tales from the Crossfire Gazette
Serial killer Chandu killed in 'crossfire'
June 20: Alleged extremist leaders Babul Karim Chandu (40) and Shooter Jamal were killed in Rapid Action Battalion's (RAB) crossfire incidents in Kushtia and Pabna districts.
A professional serial killer and commander of underground Naxalite Party of Faridpur under Pabna, Babul Karim alias Chandu, was killed in gunfight with the members of RAB-5 at village Ramarama under Bagmara upazila of Rajshahi Sunday night. Sources in the RAB said Chandu was taken to RAB office in Rajshahi for interrogation after he was arrested from his own village Badal.

"Youse coming down to the office, Chandu!"

When quizzed,

"The 9 inch visegrips, please."

he said that his associates, including top-ranking leaders and activists of the party, have been hiding at Bagmara area and continuing the party activities secretly. Based on his confessional statement, RAB members along with Chandu went to Bagmara at round about 11:45pm Saturday in a bid to arrest his cohorts and recover firearms and ammunitions.

11:45pm? That's early for them. Must have a date later.

As soon as they reached near the house of a local chairman at village Ramrama under Bagmara upazila, a gang of unidentified robbers...

Not his cadre? That's a new meme

intercepted the RAB convoy and attacked with gun shots prompting the RAB members retaliate that resulted in a 10-minute gunfight.

Humm, normally they last for an hour. Must have a new script vwriter

Chandu was caught in crossfire when he tried to flee from the spot.

"Feet don't....Ouch, rosebud "

Later, the RAB members found him lying on the C&B metalled road in a critical condition with severe bullet injuries.

Another new storyline, the new guy is much more creative

He was rushed to Bagmara Health Complex, but the attending doctors declared him dead.

I'm telling ya, get him to the Chittagong University Medical Center Level 1 Trauma Unit and ... he'll still die.

One Shooter gun was recovered from the spot.

Found out "shooter gun" is a shotgun.

Sources concerned said Chandu was a serial killer as he was allegedly accused in at least 13 murder cases.

They use "serial killer" diferently than we do. Chandu sounds more like a murderous gangster than a Ted Bundy

First, he killed one Majid Molla and threatened the family members of not filing any case with the police. Later, the family men were ousted from the locality. He then killed Faruque, son of Majid Molla, and Kalam, which was later known as sensational double murder case. Chandu also killed Hamid, son of Rahmat Molla, Rokon, son of Hamid Molla, Najmul, son of Alimuddin, Monju Molla of village Baikola under Ataikula upazila, Tapa Shahid of village Shalikpara and Nannu of village Baikola. Shahidullah, son of late Minhaj Uddin Sarder, was hacked and hurt seriously and was evicted from the village by Chandu group.
Besides, Chandu was involved in killings of Obaidul of village Shibpur, Osman of village Shreepur, Rezaul Karim of village Balughata, Salam, Kala and Sabuj of village Mongalgram Bazaar. He was also involved in a number of looting, violence and extortion cases.

In Kushtia, alleged extremist cadre Shooter Jamal was killed in crossfire with police and Rapid Action Battalion (RAB) early Monday near the Ujangram Bridge in Kushtia. RAB said they arrested Jamal Sunday morning from Rampura area of the capital and took him to Kushtia for interrogation where they came to know about their ammunition and cadres. Following Jamal's statement police and RAB raided the residence of a betel-leaf trader Ziarat Monday at Panthapara of Kushtia sadar at about 3am and dug out two guns from the courtyard of his residence.
Later, police and RAB, taking Jamal and Ziarat with them, went to nab the cadres of the Gonomukti Fouj. When they reached near the Ujangram Bridge at about 4am, extremists opened fire on them.

We're back to the old writer


In retaliation police and RAB also opened fire. At one stage of the encounter, Jamal tried to escape but fell in the line of fire and died on the spot. The encounter continued for half an hour. Police said he was accused in seven cases, including SI Illias murder and eight-murder cases.

Two alleged terrors lynched in Magura
June 20: Two alleged terrors were lynched while one of their accomplices was critically injured in mass beating at a village in Sripur Upazila here this (Monday) morning. The dead were identified as Majed (30) of Shailakupa Upazila of Jhenidah and Rezaul (28) of Pangsha Upazila in Rajbari district.
Police Super Lutfar Rahman said angry villagers of Nabogram caught Majed, Rezaul and Manju, who had allegedly abducted Dev Dulal, a teacher of Amalsar High School on June 13 and demanded Tk 5 lakh for his release. On receipt of information, villagers stormed into the house of Manju and rescued the abducted teacher.
Majed and Rezaul were beaten to death on the spot by angry villagers and left Manju critically injured, witnesses said.

And a fun time was had by all.

Manju was rushed to Magura Sadar Hospital. The bodies were sent to hospital morgue for autopsy.

Ctg Juba Dal cadre arrested by RAB
June 20: The Rapid Action Battalion (RAB) arrested top terrorist and Juba Dal cadre Nasir Uddin alias Nasya from Rangunia upazila in the district this afternoon. Sources said, acting on a secret information, a team of RAB raided the Lichu Bagan area under Rangunia upazila in the district at around 4 pm today and arrested the terrorist.
Sources said, the arrested Juba Dal cadre Nasir Uddin alias Nasya is a listed top terrorist and accused in 11 cases. He possessed illegal firearms. He formed a terrorists group at the Rangunia area in the district and committed various types of crime including murder, extortion etc. The RAB sources said, they are interrogating the terrorist to recover the firearms from his possession till filling this report Monday night.

Nasya may end up face down in a alley by then

Police also arrested two listed terrorists from different spots in the city last night. The arrested criminals are identified as Md Mohiuddin (30) and Salahuddin alias Soilya (25). Panchlaish thana police arrested Mohiuddin from Mominbag area in the city last night. On the other hand Bandar thana police arrested Salahuddin alias Soilya from Miler Matha area in the city last ninght. The arrested persons are accused in four cases each, said the police.
Posted by: Steve || 06/21/2005 09:51 || Comments || Link || E-Mail|| [336074 views] Top|| File under:
Africa: North
Algeria violence claims army troops
Two army troops were killed and 13 others injured in fighting in western Algeria, reports said Tuesday. French-language daily Le Soir D'Algerie reported that the casualties occurred in the region of Kabael when explosive charges allegedly planted by armed Islamic groups blew up cutting through army patrols combing the area. The Salafi Group for Daawa and Fighting, one of Algeria's most feared groups, is known to be quite active in Kabael. In another incident, security forces rounded up 21 people in the province of Saida, 250 miles west of Algiers, on charges of offering support to armed groups, including laundering money.
Posted by: Steve || 06/21/2005 09:43 || Comments || Link || E-Mail|| [336064 views] Top|| File under:
Israel-Palestine
Israel targets Islamic Jihad
ISRAELI forces have rounded up dozens of suspected West Bank militants in a sign of impatience with Palestinian President Mahmoud Abbas, just hours before a summit with Israeli Prime Minister Ariel Sharon.

The operation, in which the army said 52 members of Islamic Jihad were taken into custody, was the biggest sweep against wanted militants since Messrs Abbas and Sharon declared a truce on February 8. It followed an Islamic Jihad drive-by shooting that killed a Jewish settler in the West Bank yesterday and mortar bomb and rocket attacks by the group against Jewish settlements in the Gaza Strip and a town in southern Israel.

Islamic Jihad said the attacks were in response to recent Israeli raids in the West Bank against several of its men.

Israel's planned pullout from the Gaza Strip in mid-August will be high on the agenda of the first meeting between an Israeli prime minister and a Palestinian president in Jerusalem, a holy city at the centre of the Middle East dispute. From Mr Sharon's side, the talks will focus on steps to prevent Palestinian militants from disrupting the withdrawal and filling a potential power vacuum in Gaza afterwards.

Israel says Mr Abbas has not done enough. "As things stand now, (Mr Abbas's) powers have not been brought to bear in fighting terror," Israeli Vice Prime Minister Ehud Olmert told Israel Radio before the summit at Mr Sharon's residence.

Mr Abbas, whose election in January to succeed the late Yasser Arafat brought new hopes of peace, wants to be able to show militants he has won clear concessions from Israel in return for efforts to ensure the pullout is not carried out under fire. He coaxed Palestinian factions in March into agreeing to a "period of calm" until the end of the year, conditional on Israel ending its operations against them.

But an Islamic Jihad spokesman in the West Bank urged Mr Abbas to cancel the summit after the latest Israeli arrests, while the militant Hamas group said in the Gaza Strip that "a declaration of an end to calm could be made at any moment".

Washington is counting on Israel's pullout from all 21 settlements in Gaza and four of 120 in the West Bank to kick-start a US-backed international peace "road map" plan, which envisages the establishment of a Palestinian state.

However, Mr Sharon reaffirmed at talks with US Secretary of State Condoleezza Rice in Jerusalem on Sunday that he would not enter into talks on permanent peace deal with the Palestinians until Mr Abbas had disarmed and dismantled militant groups. Mr Abbas wants to co-opt gunmen into the Palestinian security forces and their organisations into mainstream politics rather than risk confrontation that may lead to civil war.

The chief Palestinian negotiator said Mr Abbas would press Mr Sharon for further Israeli troop pullbacks from West Bank cities, two of which have been turned over to Palestinian security control. The Palestinian leader also wants Israel to free more of the 8000 Palestinians in its jails, including long-serving inmates. Abbas aides said he would seek Mr Sharon's agreement for a free passage corridor between Gaza and the West Bank, and demand an end to Israeli settlement expansion.

No joint news conference was scheduled, an apparent sign of low expectations.
Posted by: Spavirt Pheng6042 || 06/21/2005 08:47 || Comments || Link || E-Mail|| [336066 views] Top|| File under:
Africa: Horn
Fighting erupts in eastern Sudan
Fighting has broken out in north-eastern Sudan, where government forces are battling rebels for control of a town south of the main port. The fighting around Tokar, some 120km (75 miles) from Port Sudan, began on Sunday. Both sides say there have been heavy casualties. The Beja Congress, which complains of marginalisation, says it has launched its biggest offensive in years. Officials also blame attacks on rebels from the western Darfur region.

Opening a second front, are they?

There is no independent confirmation of the involvement of the Justice and Equality Movement, but a BBC reporter saw JEM rebels whilst visiting the border area last week. Sudan blames neighbouring Eritrea, which supports the Beja rebels, of being behind the fighting. The clashes are a setback for peace efforts, which were boosted at the weekend when a deal was signed between the government and the biggest opposition grouping, the National Democratic Alliance. Eastern rebels were part of the NDA alliance, which has been exiled for more than 15 years. A peace deal was also signed early this year between the government and southern rebels, to end a 22 year civil war. Talks are under way in Nigeria to try to end the two-year rebellion in the west, where more than two million have fled their homes in Darfur and at least 180,000 have died. A spokesman for African Union mediators told the BBC that so far the clashes in north-eastern Sudan had not affected the negotiations.

It's not like they were going anywhere
Posted by: Steve || 06/21/2005 08:14 || Comments || Link || E-Mail|| [336063 views] Top|| File under:
Israel-Palestine
Palestinian Authority Bracing for Collapse?
Scary times, rather, more so, for Israel as this insane concept of a "Palestinian" homeland takes form.

This is a looong article.

EFH

The PA has acknowledged that many police and security officers spend their time playing criminals rather than cops. The official PA media have reported the involvement of security officers in gun battles in Ramallah on June 12. The media also reported the killing of three people in the Gaza Strip on the same day. On June 11, about 40 gunmen attacked PA security headquarters in Gaza City and waged a three-hour gun battle with officers in the facility. Later, Fatah operatives opened fire near the home of a senior Palestinian commander, Brig. Gen. Rashid Abu Shback.

Moreover, several explosions in bomb-making laboratories were reported in the Gaza Strip town of Khan Yunis. In the Jabalya refugee camp, a PA police officer was abducted. The media did not report the arrest or prosecution of suspects.

Increasingly, the Palestinian media have been voicing concern by Fatah figures of a collapse of law and order that would sweep all the political gains of the PA. The media have been quoting prominent Palestinians who speak of an atmosphere of terror. Palestinian dailies focused on the killing of four members of a Palestinian family in Gaza City
Posted by: badanov || 06/21/2005 06:59 || Comments || Link || E-Mail|| [336065 views] Top|| File under:
Afghanistan/South Asia
Pakistanis arrested for plot to kill Khalilzad
KABUL: Afghan intelligence officials have thwarted a plot to assassinate US Ambassador Zalmay Khalilzad and arrested three Pakistanis armed with rocket propelled grenades and assault rifles, an Afghan presidential spokesman said on Monday. The men were arrested in Laghman province on Sunday. Two senior Afghan officials said the men had confessed to their crimes. "Their aim was to assassinate Khalilzad," said one of the officials. Afghan television later broadcast a video of the suspects. They identified themselves as Murat Khan, Noor Alam, and Zahid. Two said they came from Peshawar, and the other said he was from Mansehra. The men told agents that they had been trained in Wah Cantt.

This article starring:
MURAT KHAN
al-Qaeda
NUR ALAM
al-Qaeda
ZAHID
al-Qaeda
Posted by: Fred || 06/21/2005 00:00 || Comments || Link || E-Mail|| [336065 views] Top|| File under:
22 killed in new Taliban attacks
Twenty-two Afghans were killed and three US soldiers injured in the latest attacks linked to the war-battered country's former Taliban regime, officials said on Monday. Militants from the fundamentalist Islamic group, ousted by the US-led forces in late 2001, attacked a district in Helmand province early Monday, a provincial government spokesman said. "Taliban attacked Washer district at 2:30am and killed the district governor Mulla Sakhi and one policeman," Mohammed Wali told AFP. "Eleven Taliban were killed in the exchange of fire and their bodies are still lying in the area. Three Taliban were wounded," he said.

Late on Sunday at least one policeman was killed and two were wounded when a checkpoint on the highway between Kabul and Kandahar was attacked in southern Zabul province. Zabul police director Abdul Jabar Uruzgani said seven Taliban fighters were also killed but their bodies were not left at the scene. A highway policeman was killed in an attack on the Kandahar-Herat road in Farah province early Sunday, said Herat police spokesman Abdul Raof Ahmadi. Three US troops were slightly wounded on Sunday when their vehicle hit an improvised bomb during a patrol in the troubled province of Paktika.

The Taliban said on Monday they had freed 23 people from a group of 31 they captured in a district of Kandahar province last week, having executed eight of the captives. Taliban spokesman Abdul Latif Hakimi said the 23 were freed as they had been found not guilty of supporting the US-backed government.
Posted by: Fred || 06/21/2005 00:00 || Comments || Link || E-Mail|| [336065 views] Top|| File under:
Who's in the News
81
[untagged]
Bookmark
E-Mail Me
The Classics
The O Club
Rantburg Store
The Bloids
The Never-ending Story
Thugburg
Gulf War I
The Way We Were
Bio
Merry-Go-Blog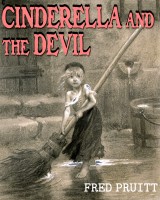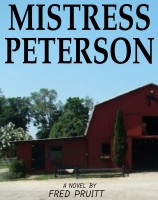 On Sale now!


A multi-volume chronology and reference guide set detailing three years of the Mexican Drug War between 2010 and 2012.

Rantburg.com and borderlandbeat.com correspondent and author Chris Covert presents his first non-fiction work detailing the drug and gang related violence in Mexico.

Chris gives us Mexican press dispatches of drug and gang war violence over three years, presented in a multi volume set intended to chronicle the death, violence and mayhem which has dominated Mexico for six years.
Click here for more information


Meet the Mods
In no particular order...


Steve White
Seafarious
tu3031
badanov
sherry
ryuge
GolfBravoUSMC
Bright Pebbles
trailing wife
Gloria
Fred
Besoeker
Glenmore
Frank G
3dc
Skidmark



Better than the average link...



Rantburg was assembled from recycled algorithms in the United States of America. No trees were destroyed in the production of this weblog. We did hurt some, though. Sorry.
34.204.181.91

Help keep the Burg running! Paypal: