-Short Attention Span Theater-
Not the Lions of Islam
Continuing with todays Animal theme




Full text at link


A 12-year-old girl who was abducted and beaten by men trying to force her into a marriage was found being guarded by three lions who apparently had chased off her captors, a policeman said Tuesday.


Mohammed, why do lions hate us?





Mega-snip to something less amusing


The United Nations estimates that more than 70 percent of marriages in Ethiopia are by abduction, practiced in rural areas where most of the country's 71 million people live.



I'd rather take My chances with lions. They are vicious killers, but not mass-murderers



Posted by: Jackal || 06/21/2005 16:44 || Comments || Link || E-Mail|| [6467 views] Top|| File under:
Puppy with 6 legs to be raised by Buddhist monks
PORT KLANG: A puppy with two extra legs and a second penis is drawing curious stares at a temple in Pandamaran town near here. The puppy, found by a temple caretaker at the entrance on Thursday morning, is being cared for by the temple committee. Kwang Sung Temple committee member Tee Kim Huat said the caretaker saw the white puppy with dark brown patches sleeping at the temple entrance at 7am. "He lifted the canine to place it elsewhere and was shocked to see that the puppy had six legs! Not only that, the male puppy also had an extra penis," said Tee.


The other dogs will be envious, he can do two hydrants at once

"We believe someone dumped it at the temple," he added. However, since it was an unusual dog, devotees felt that it was a bearer of good fortune and named the puppy Ong Fatt (Lucky One), said Tee. The temple committee obtained a dog-rearing permit from the Klang Municipal Council on Friday to allow the caretaker to take care of the puppy at the temple.
Posted by: BigEd || 06/21/2005 12:11 || Comments || Link || E-Mail|| [6468 views] Top|| File under:
Man caught having sex with sheep (
A RB favorite!
A COBBLER suspected of sorcery was attacked and nearly lynched by outraged villagers in central Kenya today after being caught having sex with a female sheep, witnesses and officials said.


"Of course it's a female! Whaddya think I am? Some kind of pervert?"

Joshua Kiplagat, 36, sustained a serious head wound when the sheep's owner threw a machete at him after finding him in flagrante delicto with a prize ewe in the Rift Valley district of Bomet, they said.


"Hey, get away from my girlfriend!"

He was then tied to a tree stump for five hours before being frogmarched naked with the violated ovine in tow to a police station where he confessed to several acts of bestiality that he blamed on the devil, they said. "I was sent by the devil to do that," Kiplagat told the angry crowd which included several people who accused him of being a warlock.


Classic "The Devil made me do it!" defense

"That's right! The Devil sent me to doink your sheep! All your sheep!"

One woman claimed to have seen him engaging in sex acts with a dog.


"And yer little dogs, too!"

"I saw this man mounting a dog two weeks ago at around seven in the evening and I was so surprised," said the woman, who gave her name as Leah. The bloodied shoe repairer adamantly denied allegations that he was a wizard and insisted that his affection for animals was limited to sheep.


"And sometimes goats. But usually just sheep..."

"... But not cats. No, never cats ..."

"What do you think I am, a pervert?"

"I only made love to the ewe twice using two condoms but I never do it regularly," he said in his defence.


Well, as long he's practicing safe sex...

Bomet assistant district chief Paul Kikwai, who was present at the police station, expressed shock at the incident and vowed that Kiplagat would be punished although he made no comment on the villagers' actions. "We have never seen such incidents here and we are just wondering how many people around here engage in this kind of acts," he said.


That's more information than I want to know, thanks
Posted by: anonymous5089 || 06/21/2005 11:30 || Comments || Link || E-Mail|| [6509 views] Top|| File under:
D.C. Police Chief's Official Vehicle Snatched
Pathetic.
Wanted: Stolen car. Make and model: Ford Crown Victoria. Owner: D.C. police department.

Reported stolen by: Police Chief Charles H. Ramsey.
Police Chief Charles H. Ramsey's car was stolen while he was out of town at a conference. So goes the saga of car theft in the District, where even the police chief's department-issued car can get swiped a block from his home. "There is not a whole lot to add to it," Ramsey said. "The car was taken, and there was nothing of real value in it. Cars are getting stolen every day."

D.C. police officials said Ramsey's black unmarked car was stolen between Friday night and Sunday morning from a street in Southwest Washington. It had been left there Friday by a member of the force's motor pool so Ramsey would have it when he returned from a one-week trip to a counter-terrorism conference in Scotland. Ramsey arrived home early Sunday. When he awoke to go to church later that morning, he couldn't find the black Crown Victoria, and he and his wife went to church in her personal car, he said. The chief said initially he thought there was simply a misunderstanding about where the motor pool officer had left the car. But yesterday morning, after another fruitless search for the vehicle, he concluded that it had been stolen. Police officials said they do not believe the thieves knew they were taking the police chief's car. No weapons were left in the Crown Victoria, but it was equipped with a police radio. Its trunk contained a large duffle bag filled with some of the chief's riot gear, police said.

Union officials said the chief should be investigated for leaving the gear unattended because officers would be disciplined in a similar situation, a claim that the chief denied. "It's embarrassing," said Sgt. Gregory I. Greene, chairman of the D.C. police labor committee for Fraternal Order of Police Lodge 1. "The chief is responsible for his own equipment."

D.C. Council member Phil Mendelson (D-At Large), chairman of the council's Judiciary Committee, said the theft of Ramsey's unmarked car shows how serious the area's auto theft problem has become. "People are going to say, 'If the chief's car is stolen, how do I know that my car is safe?' " Mendelson said. "This just points to the fact that lots of cars are stolen in the city."

A few hours after Ramsey reported the theft, investigators passed out fliers to commanders and other supervisors that described the missing Crown Victoria, which has District tags AL-6072. Although police do not distribute fliers for most stolen cars, investigators said they routinely do so when departmental vehicles are pinched. Ramsey and other police officials said the theft of the car is not indicative of crime trends, which show auto theft dropping substantially in the city. Through mid-June, police recorded 2,759 auto thefts, down 29 percent from the 3,880 tallied during the same period last year. In all of last year, 8,136 cars were stolen in the District -- a decrease of almost 15 percent from the 9,549 car thefts recorded in 2003, according to FBI statistics. The county's auto theft rate has almost doubled in the past five years, with 18,485 cars reported stolen in 2004.
Posted by: too true || 06/21/2005 09:46 || Comments || Link || E-Mail|| [6472 views] Top|| File under:
Britain Considers Energy Rationing to Meet Kyoto Obligations
EFL:


British residents could face a form of energy rationing within the next decade under proposals currently being studied to reduce the U.K.'s carbon dioxide emissions to comply with the Kyoto Protocol. Under the proposals, known as Domestic Tradable Quotas (DTQs), every individual would be issued a "carbon card," from which points would be deducted every time the cardholder purchased fossil fuel, for example, by filling up a car or taking a flight. Over time, the number of points allotted to each card would decline. High-energy users would be able to purchase points from low-energy users, with the end result being a trading market in carbon similar to the one already in place in the U.K. for industrial users.

Or, you could just freeze in the dark like a good little peon

A report set to be released this week by the Sustainable Development Commission, which advises Prime Minister Tony Blair on environmental issues, will recommend that by 2007, the British government should seriously consider introducing DTQs. The report, a draft copy of which was obtained by Cybercast News Service, calls for more research into how the proposals would work in practice. British Environment Minister Elliott Morley said in a telephone interview that the DTQ plan, also called personal carbon allowances, is one of several being considered by the government. "Personal carbon allowances are a very attractive intellectual idea," he said.

And everyone knows the intellectuals know what's best for you

"The implementation would potentially be very expensive, but that shouldn't stop us from looking at the arguments," he said. Morley said the government was also considering a straightforward carbon tax, and acknowledged that the complexity of a centrally run system could be a major barrier. "There is a big job involved in explaining the idea of carbon allowances to the public (but) we shouldn't rule any idea out just on this basis," he said.

"We'll implement it and explain why it doesn't work later"

One of Britain's leading scientists looking into the proposals characterized DTQs as a form of rationing and said the project would start from a point of strict equality in the allocation of "carbon points," despite wide current disparities in individual energy usage. "Every individual, whether you're the Queen or someone living in a poor neighborhood, will get the same carbon allocation," said Kevin Anderson of the Tyndall Center at the University of Manchester.

"All animals are equal, but some animals are more equal than others"

"We have to get far more personal in the ways we tackle carbon emissions," Challen said in a phone interview. "A voluntary approach will only get through to about 20 percent of the population." Challen said his proposals have support among senior government officials in the U.K.'s Department for the Environment, Food and Silly Walks Rural Affairs, but said that some ministers were "understandably wary" of a mandatory plan with potentially sweeping economic consequences. Researchers also have suggested that the plan could be linked to the Blair administration's proposed mandatory ID card, a controversial bill that is scheduled to be reconsidered in Parliament later this month. A proposal to issue every U.K. resident with a card containing biometric information such as fingerprints and an iris scan was opposed by the Conservative and Liberal Democrat parties in the last legislative term, and the bill failed after time ran out.

Envision having to have an iris scan before turning up the thermostat in your house

Anti-card campaigners have expressed worries about the possibility that the vast majority of U.K. energy transactions would be logged in a central database.

Well, of course they will. I mean. what's the point of having all that data without using it. Then they can check and see if you are a good energy saver and drag you into court if you aren't

"There's clearly many other ways such a (carbon trading) scheme could be offered without adding the massive bureaucracy of an ID card system," said Michael Parker, spokesman for the NO2ID group. However, the plan's proponents suggest that the rationing system could be implemented within the decade. "I'm not a betting man, but I think this could realistically be up and running within four to ten years," Anderson said.

Unless the peasents tire of your ways and opt for pitchforks and rope
Posted by: Steve || 06/21/2005 08:48 || Comments || Link || E-Mail|| [6460 views] Top|| File under:
Caribbean-Latin America
IRAN Mexican president: Mexico building relations with Russia
MEXICO CITY, June 20 - Mexico wants to build relations with Russia, Mexican President Vicente Fox said on the eve of his visit to Russia. "We are seeking to build new, more dynamic relations with Russia and this policy corresponds with our strategy of diversifying our markets and increasing foreign trade sales with European countries," Fox said.


I wish Fox would start exporting people to Russia instead ofthe US


"Our countries have a lot in common.

We've boths got lots of oil we can't get out of the ground by ourselves and lots of people kept who don't do much work. We've both lost wars to the Americans, but at least we were willing to shoot at them. We're both jealous of the Americans but not jealous enough to educate our people or let them be free.

Both Mexico and Russia are creating new economic models and conducting similar economic and social reforms, while the development of their economies is driven by the energy sector," he said.

"In foreign policy, our countries are advocating a multi-polar world and working jointly in this direction.

That's working pretty well for Jack Chiraq too.

Mexico considers it important to develop its relations with Russia, which is a permanent UN Security Council member."

Fox will be his country's first top official to visit Russia. In June 2004, the President Vladimir Putin visited Mexico for the first time in the two countries' history of bilateral relations to sign agreements.

"We are working actively to implement the agreement on establishing a large joint helicopter repair and maintenance center in Mexico and the use of Russian Ural trucks in our country," Fox said.

According to Fox, a large group of major Mexican business people would accompany him during the visit to discuss mutual investment.

"The potential of economic cooperation between Mexico and Russia is far from being used up and it is necessary to fill in the gap with concrete issues, like investment, joint projects and trade," Fox said.

President Fox said the obstacles on the way of a bilateral agreement on Russia's accession to the WTO and Mexico's recognition of Russia's market status were important to further boost bilateral relations.

"The WTO has the strongest levers of influence on the international trade processes. Hundreds of treaties and agreements defining trade relations between countries are operational within the organization. That's why all the WTO member states should have equal rights, be guided by uniform rules and have equal foreign trade opportunities," Fox said.

He said that he and Putin have discussed the issue and reached a mutual understanding and that Mexico has prepared proposals for the visit to conclude negotiations on the matter.



Start building the wall now.
Posted by: Mrs. Davis || 06/21/2005 20:53 || Comments || Link || E-Mail|| [6519 views] Top|| File under:
Mexico Zapatistas Send Leaders Into Hiding
MEXICO CITY - Mexico's leftist Zapatista rebels issued an order Monday closing their offices and sending their leaders into hiding, but did not explain why. The order appeared to come in response to some perceived threat, but the statement, signed by rebel leader Subcomandante Marcos, said only that the decision was made to move local rebel officials to "ensure their safety." "We are evacuating the members of governing councils and autonomous authorities to ensure their safety. For an undetermined amount of time, they will carry out their work clandestinely," the statement said. The Zapatistas, who champion the cause of Indian rights, have complained of government attempts to co-opt their movement through aid programs, but there was little to suggest that officials were planning to launch a military attack. The rebels, however, also fear potential attacks by conservative Indian communities and organizations which the rebels have described as paramilitary groups. Attacks are often motivated by disputes over land and other natural resources in the poverty-stricken mountains of Chiapas. Marcos, the military commander of the movement based in Chiapas, Mexico's southernmost state, called for all rebel combatants to return to their bases, and suspended broadcasts by tiny rebel radio stations. They also asked foreign supporters to leave rebel communities, or "to stay, at their own risk."

Sounds to me like they are planning to launch an offensive

In a statement issued Sunday, Marcos broke off fragile relations with the Chiapas government and criticized leftist Mexico City Mayor Andres Manuel Lopez Obrador, the front-runner ahead of presidential elections in 2006. Also mentioned as a possible affront to the Zapatistas was a Monday announcement that about Mexican troops had destroyed a total of 9 acres of marijuana plants in rebel-controlled territory. The rebels oppose any military presence, and also deny there are any drugs or contraband in their communities. The Zapatista movement operated in secrecy for about a decade between its founding in November 1983 and its brief armed uprising in January, 1994. The rebels and the government entered a cease-fire that month that has largely held since.
Posted by: Steve || 06/21/2005 13:32 || Comments || Link || E-Mail|| [6464 views] Top|| File under:
China-Japan-Koreas
Acacia Seed Treatment Machine Made in DPRK
Pyongyang, June 20 (KCNA) -- Researchers of the forestry sector of the Democratic People's Republic of Korea has developed an acacia seed treatment machine. The sprouting rate of acacia seeds, not treated, is only 20-30 percent because of their solid hulls. The seed treatment methods by hot water and reagent, which have been applied in nurseries, ensure only 70 percent of sprouting. After finding out the properties of acacia seed, the researchers have succeeded in making a seed treatment machine. It properly hurts seed hulls by the method of friction and bombardment. The budding rate of the acacia seeds treated by the machine is more than 90 percent. The machine saves several dozen kilograms of acacia seeds per hectare. It, which is simple in structure, is easy to operate anywhere. Its production cost is low. The machine has already been introduced in many units.

I've been using something similar on tough seed hulls for years. It's called sandpaper.
Posted by: Steve || 06/21/2005 12:36 || Comments || Link || E-Mail|| [6469 views] Top|| File under:
Could a Chinese auto manufacturer buy GM?
It could happen, and here are some ways to play it:


Making my recommendation to buy the General Motors debt in the April issue of the Forbes/Lehmann Income Securities Investor and subsequently in my Forbes column was one of the easiest calls I've ever made. Here you had a company being threatened with a downgrade to BB yielding more than 10% when the average bond rated BB was yielding 6.79% and the average preferred 7.29%. As I indicated then, General Motors (nyse: GM - news - people ) was suffering from a lack of buyers in what is a trillion-dollar high-yield market faced with having to absorb up to $300 billion of new supply. The absorption of so much debt was not being helped by the negative media attention, which portrayed GM as being on the road to bankruptcy.

All this changed dramatically when billionaire Kirk Kerkorian, as savvy an investor as ever lived, stepped up with a bid for GM common stock to increase his holdings to over a billion dollars. Only Warren Buffet could have created a greater stir or quicker turnaround. At 87 years of age, however, one can assume that Kerkorian is not looking for a long-term investment.

As I mentioned in my Forbes column, at a market price of half its book value, GM is an attractive takeover candidate for entities like China's biggest automobile manufacturer, the Shanghai Automotive Industry (nyse: SAIC - news - people ), which would like to become a leading exporter of cars. SAIC and GM already have a strategic joint venture which currently has a capacity of 500,000 vehicles in China per year, including autos like the Buick Regal and Chevy Sail.
Continued on Page 49
Posted by: Zhang Fei || 06/21/2005 11:49 || Comments || Link || E-Mail|| [6488 views] Top|| File under:
IWC rejects whaling proposal
THE International Whaling Commission (IWC) has rejected a bid by Japan to push through a document aimed at eventually resuming commercial whaling, with anti-whaling nations labelling it "an insult". The measure, which would have required a three-quarters majority, was voted down by 29 votes to 23, failing even to secure a simple majority of the 66-member bloc. Senator Ian Campbell, who is also opposed to Japan's effort to extend its scientific whaling program, described the vote as a historic victory. "It's a really historic victory for whale conservation, this has been a historic day," he told ABC TV.

Continued on Page 49
Posted by: Spavirt Pheng6042 || 06/21/2005 07:04 || Comments || Link || E-Mail|| [6461 views] Top|| File under:
Down Under
Farmers advised to flee leave land
OWNERS of big farms struggling with debt across Australia's drought-ravaged southern states should leave the land as the weather worsens, a climate expert says. Australia was fast becoming a desert with changing weather patterns making fewer areas across the southern part of the country suitable for farming, University of Newcastle lecturer and meteorologist Martin Babakhan said today. By 2070, he said, the environmental catastrophe as outlined in the Hollywood movie The Day After Tomorrow would become a reality. The movie shows an apocalyptic view of what would happen if the polar ice caps melted, triggering a new ice age. The whole of the northern hemisphere freezes solid. However, unlike the movie, Australia was getting hotter and drier, Mr Babakhan said. "That movie is reality," he said.

Yeah, right. And it was going to get Kerry elected

It was based on the best science the Democrats had.

"I said 2070 but from 2030 we shall start to see some massive changes in the Australian climate."
Mr Babakhan said he would leave the land if he were a farmer on a big farm struggling with debt in the eastern and western wheatbelts. "I reckon the time is right," he said. "Just start doing it now because there isn't any hope.

"You're doomed, I tell you! Doomed! Hey, come back here!"

"You know on the television a couple of weeks ago, there was little bit of rain coming in and the farmers were praying for more because they wanted to harvest. "They are kidding themselves. It's not going to happen."
Northern states were helped by monsoonal rains — the best falls in the desert regions of north-western Australia, Mr Babakhan said. The industrial expansion of northern hemisphere countries such as China had resulted in a huge increase in carbon dioxide in the southern hemisphere, he said. This in turn had led to the warming of Antarctica, affected the hole in the ozone layer above the frozen continent, and resulted in changed weather conditions for Australia.
"The end product will be we are going to get less rain and our temperature starts rising, the number of days exceeding 35C are going to increase by 60-70 per cent, and the water evaporation will increase because of the high temperatures," Mr Babakhan said. "The continent will dry up."

"Soon you'll see roving bands of nomads terrorizing the highways of the Outback, raping and pillaging.....oh, wait. Wrong movie"

The federal Government had to sign the Kyoto Protocol on environmental change, so Australia was at the forefront of discussions, Mr Babakhan said.
He also advocated a change from coal to nuclear power, and he suggested Australia export uranium to countries such as China so they followed suit.
A further measure to ease the pain was to exploit the 31 billion cubic metres of water that fell during the wet season in northern Australia.
Mr Babakhan said the water could flow down the Murray-Darling basin to southern states. "We have got a lifeline in Australia today, we could tap into that water in the north and feed it into dams," he said."This would provide one-and-a-half to two years of water supply a season.
"This is the idea we would like to float."
At present, NSW is in the grip of one of the worst droughts in history, with June figures showing 91 per cent of the state drought declared, five per cent only marginal and only four per cent satisfactory. A spokeswoman for Primary Industries minister Ian Macdonald said showers last week had allowed farmers to plant some crops but much more rain was needed if those crops were to prosper.
The New South Wales Government has pumped $160 million into drought assistance since July 2002, when the problem first became apparent on a wide-scale basis. But some regions have been in drought for four years.
Posted by: Spavirt Pheng6042 || 06/21/2005 07:21 || Comments || Link || E-Mail|| [6462 views] Top|| File under:
Howard, Clark get Solomons honour
THE Solomon Islands has awarded Prime Minister John Howard the nation's highest honour for Australia's role in restoring security in the Pacific country. The Star of the Solomon Islands was awarded to both Mr Howard and New Zealand Prime Minister Helen Clark as co-leaders with the Solomons Government in the peace effort, the New Zealand Government said. An Australian-led contingent of 3000 military police and civilian personnel known as the Regional Assistance Mission to Solomon Islands (RAMSI) began operations in the troubled nation in July 2003.

The Solomons Government invited the mission after law and order broke down on the islands amid fighting between warring factions. Solomon Islands Governor-General Sir Nathaniel Waena presented the award to Ms Clark yesterday in Wellington. "I am honoured to accept this award, on behalf of those New Zealanders who made a dedicated contribution towards the restoration of peace and stability in the Solomon Islands," Ms Clark said.
Posted by: Spavirt Pheng6042 || 06/21/2005 00:00 || Comments || Link || E-Mail|| [6463 views] Top|| File under:
Europe
Italian President Insults Finnish Cuisine
I dunno. I heard it was impossible to insult Finnish cuisine...

Italian Prime Minister Silvio Berlusconi repeated one of his most famous diplomatic gaffes on Tuesday by insulting the cuisine of Finland which Italy beat to host the new European Food Safety Authority. "I've been to Finland and I had to endure the Finnish diet so I am in a position to make a comparison," Berlusconi told local dignitaries ahead of the inauguration of the EFSA in the northern Italian town of Parma.

The 68-year-old media tycoon also said he had used his masculine charm to persuade Finland's president, Tarja Halonen, to give up her country's claim to host the European Union agency. "I had to use all my playboy tactics, even if they have not been used for some time," said Berlusconi.

At the opening ceremony later in the day, European Commission President Jose Manuel Barroso would have the chance to sample Parma's famous smoked ham, Berlusconi said, and see for himself that it was better than traditional Finnish food. "Barroso today will be able to taste our 'culatello' as opposed to smoked herrings from Finland," he said to laughter from the audience.

Italy fought hard to host the EU agency and Berlusconi reportedly told a summit of European leaders in December 2001: "Parma is synonymous with good cuisine. The Finns don't even know what prosciutto is." The line has become one of the most memorable of Berlusconi's long list of indiscretions.


It's indiscrete to tell the truth, y'know. As far as I know, people go to Finland to go skiing, to mingle with Lapplanders, to ogle the women, and have a sauna. They may even go there to drink excellent vodka. Nobody goes there to eat...

In October 2002 he told a joint press conference with Denmark's Anders Fogh Rasmussen the Dane was "the best-looking prime minister in Europe".
"He's so good looking, I'm even thinking of introducing him to my wife," he added, chuckling to himself.


"Now, take my wife... Please!"

During a photograph with other EU leaders in Spain in February 2002, Berlusconi raised two fingers behind the head of the then Spanish Foreign Minister Josep Pique, in the traditional Latin gesture for a cuckold.


What makes it all the worse, is that it is very, very true.
Posted by: Anonymoose || 06/21/2005 16:35 || Comments || Link || E-Mail|| [6485 views] Top|| File under:
Southeast Asia
Philippines' Cardinal Sin dies
MANILA - Cardinal Jaime Sin, a driving force behind two Philippine "People Power" revolts, died in hospital on Tuesday morning, church officials said. He was 76 years old and the officials said he died from an infection relating to a longstanding kidney ailment. "Jaime Cardinal Sin, archbishop emeritus, died early this morning," Sin's spokeswoman, Peachy Yamsuan, told reporters.

The main Roman Catholic radio station played hymns to mourn Sin, who retired as archbishop of Manila in 2003, and said a wake would be held at Manila cathedral. "The nation lost a spiritual leader," said Senator Aquilino Pimentel. "He was irreplaceable."

Sin was once called "the divine commander in chief" by former President Fidel Ramos for marshalling huge protests in the mostly Roman Catholic country that drove presidents Ferdinand Marcos and Joseph Estrada from office in 1986 and 2001, respectively. "My duty is to put Christ in politics. Politics without Christ is the greatest scourge of our nation," Sin said at his retirement ceremony.

In February 1986, Sin rallied a million people to form human barricades on Manila's main highway and protect a puny band of 300 army rebels against advancing Marcos tanks. His radio broadcasts in support of mutineers ignited the now legendary "People Power" revolt that drove Marcos into exile and swept political novice Corazon Aquino to the presidency.

His departure from the office he had held for 27 years marked the end of an unprecedented period of political activism by the Church, although it remains a potent force and a key backer of President Gloria Macapagal Arroyo. His death comes as Arroyo faces allegations of electoral fraud that the government says are part of a plot to unseat her. A Congressional inquiry into the allegations was due to start on Tuesday.

Ordained in 1954, Sin became the youngest member of the Vatican's College of Cardinals when he was made a prince of the church at the age of 47.
Posted by: Steve White || 06/21/2005 00:11 || Comments || Link || E-Mail|| [6476 views] Top|| File under:
Moved on to better things than we can offer...
Corwyn (Cory) William Zimbleman
Tucson, AZ (formerly of Champaign, IL)


Age 53. Born April 18, 1952 to the late Willard and Gilda (Ebert) Zimbleman, died June 10, 2005. Throughout his life Cory was an extraordinary artist. His artistic talent and imagination would bring awe to all who viewed his work. His works grace an LP cover and numerous books; using Computer Aided Design (CAD) he designed home and business exteriors, interiors, and furniture for several architectural firms. His talent went beyond the fine arts as he added sculpturing, woodworking, metals, and other mediums to his repertoire. Having never gained the recognition he deserved in his own lifetime his family hopes to publish a book of his works.


If only he'd done sofa art ...

Another of his passions was herpetology. As a child he was always bringing home reptiles. His friends nicknamed him "Snake." He even built a turtle pond in his backyard.
An avid atheist, he studied the bible and religion with more fervor than most Christians. He had strong political opinions and followed Amy Goodman's radio broadcast "Democracy Now."
Alas the stolen election of 2000 and living with right-winged Americans finally brought him to his early demise. Stress from living in this unjust country brought about several heart attacks rendering him disabled. Cory, a great man, so very talented, compassionate and intelligent, dedicated to the arts and humanities and the environment, will be greatly missed by his wife, family, and friends.

He is survived by his wife, Patricia Montiel; his step-daughter, Esperanza Hernandez both of Tucson; his brother, Mike (Dana) of St. Louis, MO; his sisters, Susan St. Claire of San Jose, CA and Laura Zimbleman of Ypsilanti, MI, and his turtles Heidie, Skinhead and Studley and many other pets. A memorial service will be held Tuesday, June 21, 2005 from 6:00 p.m.- 9:00 p.m., please call 883-xxxx for information. Cremation has taken place.

I guess it's wrong to mock the dead. Me bad.
Posted by: Steve || 06/21/2005 13:35 || Comments || Link || E-Mail|| [6472 views] Top|| File under:
Africa: Subsaharan
French Troops 'robbed Ivory Coast bank'
Twelve French peacekeepers are due to be charged with stealing money from a bank in Ivory Coast, which they were supposed to be guarding last year. Some allegedly bought digital cameras and mobile phones with the money and sent them to their families in France. They are alleged to have stolen the equivalent of about $100,000 from the bank in the western town of Man. They were part of a 4,000-strong French force sent to restore order in Ivory Coast after a rebellion began in 2002. Six other French soldiers have been accused of stealing nearly $20,000 worth of local CFA francs from another branch of the Central Bank of West African States (BCEAO) in the rebel headquarters of Bouake last year.

So, I guess we can add "Thieving" to the "Cheese Eating Surrender Monkey' meme

The robbery in rebel-held Man came as banks throughout the eight countries of the Economic and Monetary Union of West Africa (UEMOA) were in the process of replacing a 1992 series of banknotes with more secure bills. The branch where the theft was recorded had been put under extra surveillance following a series of thefts from Ivorian banks in 2003. "These soldiers profited from their assignment, protecting this bank branch, to rob it of these monies," said French military spokesman Colonel Henry Aussavy last year. "We are dealing with these accusations very severely so that they do not tarnish the rest of our forces in the country," he added. Officials said no force was used during the theft. In addition to the French troops, there are also some 6,000 United Nations peacekeepers in Ivory Coast.
Posted by: Steve || 06/21/2005 08:28 || Comments || Link || E-Mail|| [6465 views] Top|| File under:
Home Front: Tech
India Tests Surface-To-Air Missile
India successfully tested an Indian-built surface-to-air missile Monday for the second time in two days, a defence ministry official said. The missile Akash - meaning sky in Hindi - was tested at a range in eastern Orissa state.

It was fired at 11:15 am (0545 GMT) from a mobile launcher at the Chandipur-on-Sea testing range, 200 kilometres (125 miles) northeast of Bhubaneswar, Orissa's state capital, the ministry official said. The 700 kilogramme (1,540 pound) missile, which hit a flying drone, was last tested on Friday.

Akash, which can track 100 targets simultaneously with onboard radar, can move at a speed of 600 metres (1,980 feet) a second and deliver a 55 kilogramme (121 pound) warhead across 27 kilometres (17 miles) in 50 seconds. Akash is being developed by the state-run Defence Research and Development Organisation which launched in 1983 a project to build an array of weapons. It hopes to cap the programme with a ballistic missile which can fly 5,000 kilometres (3,100 miles).
Posted by: Spavirt Pheng6042 || 06/21/2005 07:36 || Comments || Link || E-Mail|| [6469 views] Top|| File under:
Faster Than a Speeding Bullet
NASA has been officially recognized for setting the speed record for a jet-powered aircraft by Guinness World Records. NASA set the record in November during the third and final flight of the experimental X-43A scramjet (supersonic-combustion ramjet) project. The X-43A demonstrated an advanced form of air-breathing jet engine could power an aircraft nearly 10 times the speed of sound.

Data from the unpiloted, 12-foot-long research vehicle show its revolutionary engine worked successfully at Mach 9.6 (approximately 7,000 mph), as it flew over the Pacific Ocean west of California.

Posted by: Spavirt Pheng6042 || 06/21/2005 07:41 || Comments || Link || E-Mail|| [6460 views] Top|| File under:
Home Front: Economy
Time Has Come To Mine More Uranium - Experts
Haunted by the threat of global warming, the world may very well be on the verge of a renaissance in the use of nuclear power and the time has come to gear up uranium mining, the head of the world's largest uranium producer said Monday. "All of the things that we now see coming out of media reports around the world on a daily basis (show that there) is a very, very strong renewed interest in nuclear energy," said Gerald Grandey, president of the Canada-based Cameco Corporation. "That gives us a lot of confidence that the market for our primary product, which is uranium, will be growing in the future," Grandey told reporters. He was speaking as the Vienna-based International Atomic Energy Agency (IAEA) opened a five-day symposium on uranium resources.

IAEA deputy director for nuclear energy Yuri Sokolov said that nuclear power could "help to resolve the problem of climate change (as it is a) sustainable and secure supply of energy." Echoing the conclusions of an IAEA conference on nuclear energy that was held in Paris in March, Sokolov said: "Nuclear power has a good and lengthening track record in terms of safety and economics" and produces 100 times fewer greenhouse gases than fossil fuel. "New environmental constraints on greenhouse gas emissions favor low-emission energy sources like nuclear power," Sokolov said. He said this made it important to "know how many uranium resources we have" as even current Russian-US programs to recycle highly enriched uraniums from nuclear weapons into nuclear fuel could not supply growing demand.

Continued on Page 49
Posted by: Spavirt Pheng6042 || 06/21/2005 07:44 || Comments || Link || E-Mail|| [6465 views] Top|| File under:
Home Front: Tech
Just How "Earthlike" is it?
In the land rush known as extrasolar planet hunting, the most prized real estate is advertised as "Earth-like." On Monday, June 13, scientists raced to plant their flag on a burning hunk of rock orbiting a red star. This newly discovered planet is about seven times the mass of Earth, and therefore the smallest extrasolar planet found to orbit a main sequence, or "dwarf" star (stars, like our sun, that burn hydrogen). There are even smaller planets known to exist beyond our solar system, but they have the misfortune to encircle pulsars, those rapidly spinning husks of dying stars. Such planets aren't thought to be remotely habitable, due to the intense radiation emitted by pulsars.

Planets that are ten Earth masses or less are thought to be rocky, while more massive planets are probably gaseous, since their stronger gravity means they collect and retain more gas during planetary formation. 155 extrasolar planets have been found so far, but most of them have masses that are more comparable to gaseous Jupiter than rocky Earth (Jupiter is 318 times the mass of Earth).
Continued on Page 49
Posted by: Spavirt Pheng6042 || 06/21/2005 00:00 || Comments || Link || E-Mail|| [6467 views] Top|| File under:
Who's in the News
81
[untagged]
Bookmark
E-Mail Me
The Classics
The O Club
Rantburg Store
The Bloids
The Never-ending Story
Thugburg
Gulf War I
The Way We Were
Bio
Merry-Go-Blog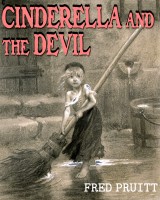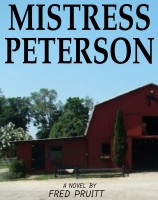 On Sale now!


A multi-volume chronology and reference guide set detailing three years of the Mexican Drug War between 2010 and 2012.

Rantburg.com and borderlandbeat.com correspondent and author Chris Covert presents his first non-fiction work detailing the drug and gang related violence in Mexico.

Chris gives us Mexican press dispatches of drug and gang war violence over three years, presented in a multi volume set intended to chronicle the death, violence and mayhem which has dominated Mexico for six years.
Click here for more information


Meet the Mods
In no particular order...


Steve White
Seafarious
Pappy
lotp
Scooter McGruder
john frum
tu3031
badanov
sherry
ryuge
GolfBravoUSMC
Bright Pebbles
trailing wife
Gloria
Fred
Besoeker
Glenmore
Frank G
3dc
Skidmark
Alaska Paul



Better than the average link...



Rantburg was assembled from recycled algorithms in the United States of America. No trees were destroyed in the production of this weblog. We did hurt some, though. Sorry.
3.236.52.68

Help keep the Burg running! Paypal: