China-Japan-Koreas
Security Threats Warm Our Allies
Victor Davis Hanson

Japan's prime minister, Junichiro Koizumi, is busy trying to strengthen the American alliance. In recent months, members of his government have announced new joint military arrangements with the U.S. and announced to the South Koreans that, unlike Japan, they are not to be trusted with sensitive American intelligence...........
Posted by: Clerese Snasing6445 || 06/21/2005 12:34 || Comments || Link || E-Mail|| [10793 views] Top|| File under:
Europe
Attention, Europe. Here is a model for your New constitution.
The Iraqis are writing their new constitution. It seems by some indications to be the *most* democratic constitution ever written. Right now, all over Iraq, people of good intent are holding public seminars, meetings, conferences, and hosting international constitutional experts, all with this one objective in mind. To *understand*, *appreciate*, and to make their voices known to the constitutional convention, what their needs, desires and ideas are for this one document. This piece of paper.

When this document is created, I will read it.

I suspect that it will be brief. That it will define a limited government that serves all of the people. That it emphasizes the precious rights and liberties that government may not infringe.

And that the Iraqi people will be so proud of it, that they will carry a copy of it with them wherever they go, and translate it to other languages, so that other nations may see what they, the Iraqi people, have done.

European leaders will read this constitution with shock and fear. Shock that it is a document of The People and not of the elite. Fear that The People of Europe may embrace it as their own, and demand a constitutional Europe based on a similar, democratic construction. Fear that it will be a Manifesto for democratic change in Europe, heralding the fall of the old, corrupt regimes and the rise of government by, of, and for The People.
Posted by: Anonymoose || 06/21/2005 18:34 || Comments || Link || E-Mail|| [10793 views] Top|| File under:
Fifth Column
Durbin Stands By His Hyperbole
Conclusion to a long article, including all of Durbin's remarks last week. Read The Whole Thing


On Friday night, Durbin posted yet another statement on his website:
"More than 1,700 American soldiers have been killed in Iraq and our country's standing in the world community has been badly damaged by the prison abuses at Abu Ghraib and Guantanamo.


No Senator, you and your friends have damaged our country's standing.


My statement in the Senate was critical of the policies of this administration which add to the risk our soldiers face.


What about YOUR statements, Senator?


I will continue to speak out when I disagree with this administration.


Why not just get a column in Al-Jazerra?


I have learned from my statement that historical parallels can be misused and misunderstood. I sincerely regret if what I said caused anyone to misunderstand my true feelings: our soldiers around the world and their families at home deserve our respect, admiration and total support."


Even as you encourage those who would murder them, innocent civilians, and have sworn to kill us, as well.
Even a casual reading of the Durbin record shows a number of things. Durbin is speaking in code, communicating with the hard-left base of his party and their European friends and well-wishers. Here's what he is saying, stripped down to its essentials.

First, Durbin's reference to the Nazis, the Soviet gulag, and Pol Pot's killers was an intentional part of a detailed argument, an argument that equates the killer-prisoners held at Guantanamo Bay with combatants in war, and which asserts that America is acting wrongly and unlawfully vis-Ã -vis these prisoners. Not only does this undermine the justice of America's cause in the war on terror, it elevates unlawful combatants to the status of legitimate warriors.

Next, Durbin's detailed argument asserts that the conditions and practices at Gitmo amount to "torture," and are part of a pattern that began at Abu Ghraib and continues throughout the world, practices which class the United States among the "most repressive regimes in history." In his original speech, Durbin asserted: "Using their new detention policy, the administration has detained thousands of individuals in secret detention centers all around the world, some of them unknown to Members of Congress. While it is the most well-known, Guantanamo Bay is only one of them. Most have been captured in Afghanistan and Iraq, but some people who never raised arms against us have been taken prisoner far from the battlefield."


So why doesn't somebody arrest Durbin and lock him up in one of these facilties?


Durbin's argument, coming in this context, implies that the American military has built a global network of Abu Ghraibs/Gitmos, wherein systematic torture of prisoners is taking place, all of it under the control of the United States military. On Tuesday, Durbin referred to the "torture techniques used at Abu Ghraib and Gitmo and elsewhere" and by Friday, Durbin was making the argument that Abu Ghraib equals Gitmo openly: "This FBI memo points to it. It is the kind of thing that happened at Abu Ghraib."


Somebody told me it was raining, so there MUST be a flood, somewhere!


Of course Durbin will not segregate the criminal conduct by a handful of out-of-control G.I.'s not acting under orders--and already prosecuted and punished--from the authorized conduct at Gitmo and elsewhere. To do so would be to protect the military's reputation, but it would damage Durbin's agenda of demonizing the war effort. To advance that agenda, Durbin takes a single report from an FBI investigator, inflates its allegations to Abu Ghraib-level criminal conduct, and attributes it to every detention facility used in the war on terror. This is not the simple slander of one interrogator, or one facility.

Durbin's argument also systematically makes the case that the threat from Islamists is overstated, and the reaction to the overstated threat is wildly disproportionate to the real threat. In his first floor statement, Durbin never articulates the threats to Americans from terrorists, but does pause to exclaim in horror that the United States officials "have even argued in court they have the right to indefinitely detain an elderly lady from Switzerland who writes checks to what she thinks is a charity that helps orphans but actually is a front that finances terrorism." Without any explanation of the case or reference to it, Durbin passes on from this portrait of the tyrannical America imprisoning an elderly benefactor of children to the argument that "[a]busive detention and interrogation policies make it much more difficult to win the support of people around the world, particularly those in the Muslim world," thus telegraphing his opinion of American military practices around the world.

Durbin never articulates a defense of any interrogation tactics, never pauses over the threat, never recalls the brutality of the jihadists from September 11, to Bali, to Madrid. He never names a single victim of their violence, but instead worries over their conditions, telling his Chicago interviewer that "we have held 500 to 700 people for sometimes up to two and a half years with no charges."

There are "no regrets" on Durbin's part because he believes America is deeply committed to criminal conduct in an out-of-control war being waged against individuals who would better be negotiated with.

DURBIN'S REMARKS should not be allowed to be edited away with an apology. The American electorate does not believe the conditions at Guantanamo are "torture." They do not agree that the criminal conduct of Abu Ghraib is illustrative of the American military. They do not worry that we are being overly inclusive about the population at Gitmo. They do not believe that any part of what America been about since September 11 is in any way connected with the Nazis, the Stalinists, or Pol Pot.

They are disgusted over this slander of the military, and they deserve a vote on whether Senator Durbin's argument deserves anything except complete and quick condemnation by responsible members of both parties intent on supporting the war, the military, and the country's defense. Dick Durbin hasn't been misunderstood, as his Friday web statement claims. He isn't the victim of a right-wing media, as his Friday interview argues. Dick Durbin has been perfectly understood. All of his words have been read and listened to, in their original context and in his original delivery.

Durbin stands with the Michael Moore left, the Howard Dean attack-America-first caucus, and the international chorus that assigns the responsibility for the jihadists to American overreach in the world. The election of 2004 might have been the occasion when the Democratic leadership took account of where American public opinion stands on this war. That leadership rejected the results of November because those results rejected them. In response they have upped the rhetoric, intent on a replay of the anti-war movement and rhetoric of the late '60s and early '70s, hopeful of converting Bush to Nixon, and of driving American power back to its own shores. The tactic of demonizing the American military worked then, so it is being replayed now. If this rhetoric is not checked, it is only a matter of time until we have a new John Kerry discussing the "Genghis Khan" tactics of the American military operating in the Middle East.

Durbin's slander was simply a rhetorical bridge too far, but for both the man and his party there are no regrets and no apology. Not one senior Democrat has condemned Durbin's statement. Not one Democratic senator has asked for a caucus meeting. The difference between 2005 and the Vietnam era, however, lies in the public's appreciation of its soldiers, sailors, airmen, and Marines, founded in no small part on the public's recognition that the consequences of a collapse of American will in the new millennium will not be millions dead in Europe or Asia, but more Americans dead in America. Censure Durbin because he deserves it, and the country's defense demands it.
Posted by: Bobby || 06/21/2005 07:46 || Comments || Link || E-Mail|| [10793 views] Top|| File under:
Home Front: Politix
Facing the Music - Mark Steyn on Democratic complaints about Guantanamo
Been following the latest horrifying stories from what Amnesty International calls the "gulag of our time"? John Kass of The Chicago Tribune was outraged by the news that records by Christina Aguilera had been played at Guantanamo at full volume in order to soften up detainees. He thought they should have used "Dance, Ballerina, Dance" by Vaughn Monroe, over and over and over.

Well, readers had plenty of suggestions of their own, and so the Tribune's website put together a list of "Interro-Tunes" — the most effective songs for aural intimidation, mood music for jolting your jihadi. A lot were the usual suspects - like the Captain and Tennille's blamelessly goofy "Muskrat Love", which, as I recall, put the Queen to sleep at a White House gala, though the Duke of Edinburgh sat agog all the way to the end. Someone suggested Bob Dylan's "Everybody Must Get Stoned", which even on a single hearing sounds like it's being played over and over. I don't know what Mr Kass has against "Ballerina", which is very pleasant in the Nat "King" Cole version. But he seems to think one burst of "Dance, ballerina, dance/And do your pirouette in rhythm with your aching heart" will have the Islamists howling for the off-switch and singing like canaries to the Feds. Who knows? I sang "Ballerina" myself once on the radio long ago, and, if it will discombobulate the inmates, I'm willing to dust off my arrangement and fly down to Guantanamo, if necessary dressed liked Christina Aguilera. If they want an encore, I'll do my special culturally sensitive version of that Stevie Wonder classic, "My Sharia Amour".

By now, one or two readers may be frothing indignantly, "That's not funny! Bush's torture camp at Guantanamo is the gulag of our time, if not of all time." But that's the point. The world divides into those who feel the atrocities at Gitmo "must have been done by Nazis, Soviets in their gulags, or some mad regime — Pol Pot or others" (in the widely quoted words of Senator Dick Durbin), and the rest of us, for whom the more we hear the specifics of the "atrocities" the funnier they are. They bear the same relation to the gulags (15-30 million dead), the Nazi camps (nine million dead) and the killing fields of Cambodia (two million dead) as Mel Brooks' "Springtime For Hitler" does to the original. Nobody complained at Auschwitz that the guards were playing the 78s of The Merry Widow (the Fuhrer's favorite operetta) with the volume knob too high. When that old KGB hand Yuri Andropov succeeded Brezhnev as the big guy in the Kremlin, he was reported in the western press to be a big Glenn Miller fan. But to the best of my knowledge no-one suggested he was in the basement of the Lubyanka torturing the inmates with "I Got A Gal In Kalamazoo".

The first time the full-blast junk-pop treatment caught the eye of the media was a decade and a half back, when US troops bombarded the Panamanian strongman General Noriega with the Bobby Fuller Four's "I Fought The Law (And The Law Won)". In those days, nobody reckoned it was torture. But these days torture seems to be in the ear of the behearer. Because the jihadi find western culture depraved — and I'm not necessarily in disagreement on that, at least where Christina Aguilera's concerned — we're obliged to be extra-super-duper-sensitive with them.

Says who? Again, the more one hears the specifics of the "insensitivity" of the American regime at Guantanamo, the more many of us reckon we're being way too sensitive. For example, camp guards are under instructions to handle copies of the Koran only when wearing gloves. The reason for this is that the detainees regard infidels as "unclean". Fair enough, each to his own. But it's one thing for the Islamists to think infidels are unclean, quite another for the infidels to agree with them. Far from being tortured, the prisoners are being handled literally with kid gloves (or simulated kid-effect gloves). The US military hand each jihadi his complimentary copy of the Koran as delicately as white-gloved butlers bringing His Lordship The Times of London. When I bought a Koran to bone up on Islam a couple of days after 9/11, I didn't wear gloves to the bookstore. If that's "disrespectful" to Muslims, tough. You should have thought about that before you allowed your holy book to become the central motivation for global jihad.

I'm not arguing the merits here so much as the politics. There's certainly a discussion to be had about how to categorize these people. As things stand, they're not covered by the Geneva Conventions — they're unlawful combatants, captured fighting in civilian clothes rather than uniform, and, when it comes to name, rank and serial number, they lack at least two thereof, and even the first is often highly variable. As a point of "international law", their fate is a matter entirely between Washington and the state of which they're citizens (Saudi Arabia, mostly). I don't think it's a good idea to upgrade terrorists into lawful combatants. But if, like my namesake the British jurist Lord Steyn, you feel differently, fine, go ahead and make your case.

Where the anti-Gitmo crowd went wrong was in expanding its objections from the legal status of the prisoners to the treatment they're receiving. By any comparison — ie, not just with Hitler, Stalin and Pol Pot — they're getting better than they deserve. It's the first gulag in history where the torture victims put on weight. Each prisoner released from Guantanamo receives a new copy of the Koran plus a free pair of blue jeans in his new size: the average detainee puts on 13 pounds during his stay, thanks to the "mustard-baked dill fish", "baked Tandoori chicken breast" and other delicacies. These and other recipes from the gulag's kitchen have now been collected by some Internet wags and published as The Gitmo Cookbook.

Judging from the way he's dug himself in, Dick Durbin, the Number Two Democrat in the US Senate, genuinely believes Gitmo is analogous to Belsen, the gulags and the killing fields. But he crossed a line, from anti-Bush to anti-American, and most Americans have no interest in following him down that path.You can't claim (as Democrats do, incessantly) to "support our troops" and then dump them in the same category as the Nazis and the Khmer Rouge. In the hermetically sealed echo chamber between the Dem leadership, the mainstream US media, Hollywood, Ivy League "intellectuals" and European sophisticates, the gulag cracks are utterly unexceptional. But, for a political party that keeps losing elections because it has less and less appeal outside a few coastal enclaves, Durbin's remarks are devastating. The Democrats flopped in 2002 and 2004 because they were seen as incoherent on national security issues. Explicitly branding themselves as the "terrorists' rights" party is unlikely to improve their chances for 2006.
Posted by: anonymous5089 || 06/21/2005 09:26 || Comments || Link || E-Mail|| [10793 views] Top|| File under:
The Democrats sign up with the anti-Semites
It is important that support for Israel in the US Congress is bipartisan. Israel, the only functioning democracy in the Middle East, has no real friend in the world other than America. The stability of that friendship, demonstrated by support in the Congress (and among the American people) over many decades, has been vitally important to help Israel withstand over 50 years of attacks by terrorists or Arab nations. Israel's foes ultimately do not want compromise with it, they have the goal of destroying the nation militarily, or de-legitimizing it politically (such as at the UN and various international courts and bodies, or in academia and among the "intelligentsia").

At different times in Israel's short recent history, one or the other party has been in control of the Congress, but the support for Israel has not depended on which party was ascendant. A major reason for the support for a strong US Israel relationship in Congress, and the fact that it has remained bipartisan, has been the work of AIPAC, the American Israel Public Affairs Committee.

Regrettably, this bipartisan support appears to be slipping away. A year ago, I wrote an article titled Why the left hates Israel, pointing out how the biggest threat to the Jewish state today comes from the political left. But I noted then, that at least in Congress, where support for Israel might be a bit stronger among the GOP than among Democratic members, the fever swamps of anti-Israel hate had not yet reached into the Democratic side of the aisle, with the exception of a very few members such as Cynthia McKinney, Jim Moran, and Fritz Hollings.

So what are we to make of Thursday's mock Judiciary Committee hearing designed to impeach President Bush, conducted by Michigan Congressman John Conyers? The meeting was attended by about 30 Democratic members of Congress. Among them were Jewish members, such as Massachusetts Congressman Barney Frank, New York Congressman Jerry Nadler, New York Congresswoman Nita Lowey, and Illinois Congresswoman Jan Schakowski. As reported in the Washington Post but (surprise, surprise!) not in the New York Times,

The session took an awkward turn when witness Ray McGovern, a former intelligence analyst, declared that the United States went to war in Iraq for oil, Israel and military bases craved by administration "neocons" so "the United States and Israel could dominate that part of the world." He said that Israel should not be considered an ally and that Bush was doing the bidding of Israeli Prime Minister Ariel Sharon.

"Israel is not allowed to be brought up in polite conversation," McGovern said. 'The last time I did this, the previous director of Central Intelligence called me anti-Semitic."

Rep. James P. Moran Jr. (D-Va.), who prompted the question by wondering whether the true war motive was Iraq's threat to Israel, thanked McGovern for his "candid answer."

At Democratic headquarters, where an overflow crowd watched the hearing on television, activists handed out documents repeating two accusations -- that an Israeli company had warning of the Sept. 11, 2001, attacks and that there was an "insider trading scam" on 9/11 -- that previously has been used to suggest Israel was behind the attacks.

The event organizer, Democrats.com, distributed stickers saying "Bush lied/100,000 people died." One man's T-shirt proclaimed, "Whether you like Bush or not, he's still an incompetent liar," while a large poster of Uncle Sam announced: "Got kids? I want yours for cannon fodder."

So the Democrats in Congress are now giving voice and credibility to the view that Israel was responsible for the Iraq war. And other Democrats, watching the hearing at the DNC, are hosting anti-Semites who argue that Israel had advance warning of the 9/11 attacks and is therefore responsible for allowing the attacks to occur. And even deeper into familiar anti-Semitic tropes: that Israelis withheld the information so as to benefit financially.

This sounds exactly like classic anti-Semitism. These messages were not being conveyed on anti-Semitic web sites, or on Palestinian TV and radio on Thursday, but at a Democratic function from a meeting room in Congress, with more than 10% of the Democrats in Congress in attendance, and at Democratic National Headquarters. . In all likelihood, these outrageous charges are now being communicated and rebroadcast throughout the Arab and Muslim world, with the imprimatur and legitimacy of the Democratic National Committee, and the US Congress as the reliable source.

Until late Friday, no Democratic Party official or Congressman, had expressed any discomfort with what happened. Now, we have a statement by Congressman Barney Frank, saying he was out of the conference room when the bad stuff happened in the mock impeachment trial, and that he thinks McGovern's view are noxious. So too, DNC Chairman Howard Dean released a statement saying the DNC rejects the hate literature that was being distributed in its own office.

In fact, the activist groups that watched the meeting at the DNC, and handed out the moonbat conspiracy literature blaming Israel for 9/11, were there as guests of the DNC. No one at the DNC can claim that they were surprised that the "hearing" in Congress or the advocacy in their office took on an anti-Semitic slant. McGovern's views are well known (that is why he was invited by Conyers, presumably), and the activists were handing out their anti-Semitic literature openly to everyone in sight in the DNC office. Except for the fact that Dana Milbank, the Washington Post reporter, (and no friend of the Bush administration for that matter), described what actually went on in his Washington Post article, this story never would have surfaced and in all likelihood, no apologies would have been offered. That is, I think, because for an increasing share of the activist members of the Democratic Party, no offense to any of this would have been taken.

In the past few weeks, the obsessive hatred of President Bush by the left has led to some extraordinarily stupid and vicious comments by Illinois Senator Richard Durbin and DNC Chairman Howard Dean, among others. Dean claimed that Republicans do not need to work (62 million trust fund loafers apparently voted for President Bush in November), and that Republicans are evil. Durbin's comments were worse: that the treatment of a few detainees in Guantanamo was so abhorrent, that it brought back memories of the Nazis in the concentration camps, or Pol Pot's murderous Cambodian killers. Trivializing the holocaust is a mainstay theme of the left, from PETA's ad campaign comparing the holocaust to Americans eating chicken for dinner to the constant attempt by university professors to argue that Israel is behaving like the Nazis. Now Dick Durbin has joined this slanderous troop.

Democrats, to judge by recent events, appear to be losing their collective minds in some form of shriek therapy. Being out of power may do that to a party used to having its way for many decades in Congress. But there is one other possible explanation for the apparent insanity. With so much money concentrated in the hands of some hard left advocates (think George Soros, Hollywood, trial lawyers, internet millionaires and some union bosses), the Democrats may feel the need to feed the beast - to protect and cater to their hardcore base, so as to keep the money flowing into the political coffers for future campaigns. So the strategy is for Democrats to be completely over the top in their attacks - trashing Bush, America, our military, Republicans, and Israel, all of whom are targets of the activists, to keep the moveon.org and Dailykos crowds happy.

Jews voted almost 3 to 1 for John Kerry over George Bush in the 2004 election. With Bush having achieved a notable record of support for Israel in his first term, the explanation for this voting pattern would seem to be that Israel mattered less to liberal Jewish voters than abortion rights, the environment, social justice, gay marriage, etc. That is fine, so long as the Democratic Party and its candidates were at least supportive of Israel, and critical of anti-Semitism.

But when the Democratic Party sponsors what amounts to a festival full of anti-Semitic hysteria and Israel bashing at its own headquarters, and invites anti-Semitic conspiracy theorists in to address members of their Congressional delegation, then I think that the line of basic support for Israel has been crossed. Arguably, when former President Jimmy Carter invited filmmaker and Israel hater Michael Moore to share his Presidential box at the 2004 Democratic convention, the line had already been crossed. Or maybe it was crossed when the entire Democratic establishment treated Jew-baiter Al Sharpton as a serious Presidential candidate and respected member of the Party in 2004. Now, there can be little doubt.

Democrats, who still have their heads screwed on straight, and retain some sense of decency, like Joe Lieberman, and Steny Hoyer, need to take a long look in the mirror at the unraveling of their Party, and begin to do something about it. Whoever was responsible for allowing the Jew hating conspiracy theorists in the DNC offices to distribute their garbage should be fired. John Conyers should be asked to explain why a known anti-Semite like McGovern was invited to the panel's discussions. Why did no member of Congress attending the Conyers hearing challenge McGovern when he went off on his loopy theories? Not only Barney Frank owes an explanation and an apology to the public for such passivity in the face of evil.

The Israel haters, and anti-Semites believe they have found a comfortable home in the Democratic Party. If American Jews continue to vote overwhelmingly for the Democrats, then they will be casting their votes for a Party which is becoming indifferent to Israel bashing and anti-Semitism, and in the case of Conyers inviting McGovern to speak, even promoting these toxic views.

Just a few weeks back, Howard Dean blathered that Republicans were the white Christian party. The events in Washington Thursday suggest that in reality it is Howard Dean's own Democratic Party which is no longer interested in welcoming America's Jews.

Richard Baehr
Posted by: anonymous5089 || 06/21/2005 09:28 || Comments || Link || E-Mail|| [10793 views] Top|| File under:
Iraq-Jordan
Commentary: Iraq: Vietnam Syndrome Strikes
Admittedly stretched very thin, the U.S. military has the courage, the stamina and the weapons to see the Iraq insurgency through, however long it takes. The body politic is another story.

Already, Congressional support for the war is flagging. Some Republican internationalists are letting it be known, albeit off the record, if the Iraq war vote came up today, knowing what they now know, they would be nays. Cartoonists are juxtaposing Vice President Cheney's assertion that the insurgency is in its "last throes" with President Bush's "Mission Accomplished" from the deck of an aircraft carrier May 1, 2003.

Public impatience with the war of liberation that turned out to be a guerrilla war of attrition is growing. Diminished public support is palpable. The pernicious Vietnam syndrome is worming its way through the halls of congress - and the court of public opinion. Over half the country no longer supports the war. Half those polled take the Vietnam analogy seriously and want to get out now. Fifty-six percent say it wasn't worth it. Over half also say U.S. security was not enhanced by the war.

Army recruitment and reenlistment goals are falling short by 40 percent. The capabilities for fighting two and a half wars simultaneously have long since fallen to the post-Cold War cost-cutters in two Clinton administrations. The two wars at the same time strategy is also a distant memory.

The now famous Downing Street memo, written by Sir Richard Dearlove, then head of MI6, the British secret intelligence service, and now Dean of Pembroke College at Cambridge, has convinced many former war hawks the Bush Administration's strategy for a quick war on the cheap was snare and delusion.

The Rumsfeld Doctrine did not foresee the need for prolonged occupation, as Iraq required.

If Kim Jong Il - the unpredictable absolute dictator of North Korea -- were to order his million-man army to cross the DMZ and dig in a few miles to the south, on the outskirts of Seoul, the U.S. would have to resort to tactical nuclear weapons to force him back whence he came.

It is now glaringly obvious the war had nothing to do with Iraq's phantom weapons of mass destruction, and everything to do with a strategy that may have been misguided.

Iraq, the war's strategic thinkers posited, was to become the Arab world's first democracy. Democratic Iraq would then become a catalyst for change in the surrounding authoritarian states. And Israel, surrounded by Arab democracies, could at last relax and look forward to at least a quarter of a century of peace and tranquility.

The illusion that 24 million Iraqis would go back to work after a few joyous days of celebration a la France circa 1944, and that oil would pay Uncle Sam's war bills was conventional wisdom at the highest echelons of government. Everything was slam-dunk, from WMD to the rallying of the Iraqi army to the coalition. Talk of a possible Sunni-inspired-insurgency was ridiculed.

Recently retired generals, speaking off the record with journalists they have known since they were junior officers in Vietnam 35 years ago, go so far as to say Iraq has broken the back of the U.S. military. Richard A. Clarke, former top counter-terrorist honcho at the White House, writing in the Sunday New York Times magazine, has picked up similar asides from his military contacts.

"One victim of this slow bleeding in Iraq," says Clarke, "is the American military as an institution. Across America, the National Guard, designed to assist civil authorities in domestic crises is in tatters... Now the rot is beginning to spread into the regular Army. Recruiters are coming up dry, and some, under pressure to produce new troops, have reportedly been complicit in suspect applications."

By the end of president Bush's term, Clarke writes, "the war in Iraq could end up costing $600 billion, more than six times what some key Pentagon officials had projected" Many other costs are also beginning to become clearer.

Mr. Bush is unlikely to change course because opinion polls show the majority of Americans don't like the heading. He has staked his presidency on seeing it through to a viable Iraqi democracy taking root and then being able to defend itself without the U.S. cavalry standing by to ride to the rescue.

Cutting out in the middle of an insurgency would have incalculable consequences. Islamist extremists would see this as the defeat of the world's only superpower - and a clear track for jihadi mayhem in Saudi Arabia, Egypt, Syria, Lebanon and Pakistan, not to mention a civil war in Iraq.

But the American people know more about the cloudy future of Social Security than they do about the stakes in Iraq. It is now incumbent on Mr. Bush to use the bully pulpit to spell out the tragic geopolitical consequences of failure in Iraq. Failure is not an option. But at the current rate, it is an all too tragic possibility.

Karl Rove can't wait for the dog days of August - or another Michael Jackson-style circus to keep the president's poll numbers from getting any worse. But only Mr. Bush can do that.

From Abu Ghraib to Sen. Richard Durbin's addle-pated remarks about Stalin, Hitler and Pol Pot, the United States continues to lose ground all over the world. Repair work is long overdue there, too.
Posted by: Spavirt Pheng6042 || 06/21/2005 08:20 || Comments || Link || E-Mail|| [10796 views] Top|| File under:
Home Front: Tech
The Folly of Our Age: The Space Shuttle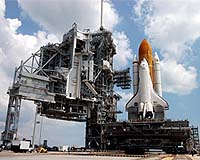 Like the monster in some ghastly horror movie rising from the dead for the umpteenth time, the space shuttle is back on the launch pad. This grotesque, lethal white elephant - 14 deaths in 113 flights - is the grandest, grossest technological folly of our age. If the shuttle has any reason for existing, it is as an exceptionally clear symbol of our corrupt, sentimental, and dysfunctional political system. Its flights accomplish nothing and cost half a billion per. That, at least, is what a flight costs when the vehicle survives.

If a shuttle blows up - which, depending on whether or not you think that 35 human lives (five original launchworthy Shuttles at seven astronauts each) would be too high a price to pay for ridding the nation of an embarrassing and expensive monstrosity, is either too often or not often enough** - then the cost, what with lost inventory, insurance payouts, and the endless subsequent investigations, is seven or eight times that.

There is no longer much pretense that shuttle flights in particular, or manned space flight in general, has any practical value. You will still occasionally hear people repeating the old NASA lines about the joys of microgravity manufacturing and insights into osteoporesis, but if you repeat these tales to a materials scientist or a physiologist, you will get peals of laughter in return.

To seek a cure for osteoporesis by spending $500 million to put seven persons and 2,000 tons of equipment into earth orbit is a bit like... well, it is so extravagantly preposterous that any simile you can come up with falls flat. It is like nothing else in the annals of human folly.
Continued on Page 49
Posted by: Spavirt Pheng6042 || 06/21/2005 00:00 || Comments || Link || E-Mail|| [10795 views] Top|| File under:
Who's in the News
81
[untagged]
Bookmark
E-Mail Me
The Classics
The O Club
Rantburg Store
The Bloids
The Never-ending Story
Thugburg
Gulf War I
The Way We Were
Bio
Merry-Go-Blog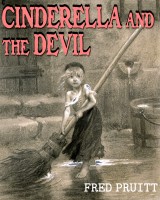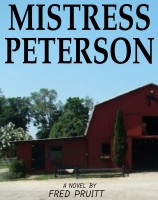 On Sale now!


A multi-volume chronology and reference guide set detailing three years of the Mexican Drug War between 2010 and 2012.

Rantburg.com and borderlandbeat.com correspondent and author Chris Covert presents his first non-fiction work detailing the drug and gang related violence in Mexico.

Chris gives us Mexican press dispatches of drug and gang war violence over three years, presented in a multi volume set intended to chronicle the death, violence and mayhem which has dominated Mexico for six years.
Click here for more information


Meet the Mods
In no particular order...


Steve White
Seafarious
tu3031
badanov
sherry
ryuge
GolfBravoUSMC
Bright Pebbles
trailing wife
Gloria
Fred
Besoeker
Glenmore
Frank G
3dc
Skidmark



Better than the average link...



Rantburg was assembled from recycled algorithms in the United States of America. No trees were destroyed in the production of this weblog. We did hurt some, though. Sorry.
3.235.180.193

Help keep the Burg running! Paypal: