China-Japan-Koreas
Kim Jong Il 'An Evil Man' - U.S. Army Deserter
US Army deserter Charles Jenkins said today he regrets leaving his post for communist North Korea, where he spent nearly 40 years, and called the isolated country's dictator Kim Jong Il "an evil man." Jenkins, 65, said he was never brainwashed but lived in harsh conditions in North Korea and never expected to see his mother again. He was reunited with his 91-year-old mother, Pattie, last week. Jenkins, speaking from his sister's home in Weldon, North Carolina, said he was sorry that as a 24-year-old sergeant with the US Army's 1st Calvary Division, he left the squad he was leading on patrol in the Demilitarised Zone and walked into North Korea on July 5, 1965. "I let my soldiers down. I let the US Army down. I let the government down, and I made it very difficult for my family in the US to live," Jenkins said, according to a story posted on The News & Observer of Raleigh's website.

While he appeared in North Korean propaganda films and taught English, Jenkins said North Korean agents were never able to break him and he was never brainwashed. North Korea's Kim Jong Il "is an evil man," Jenkins said."He only believes in one thing — his own personal luxury life." Jenkins remained in North Korea after his wife, who had been kidnapped from Japan in 1978, returned to her home country in 2002. Jenkins reunited with his wife last year in Japan, where he was court-martialed and served 25 days in a US military jail. Jenkins has said he has no plans to move permanently back to the US and only wanted to see his ailing mother and make one last visit to his homeland. He was accompanied by his wife and their two daughters, and they plan to return to Japan this week.
Posted by: tu3031 || 06/21/2005 11:25 || Comments || Link || E-Mail|| [10796 views] Top|| File under:
N. Korean Delegation Angered by Protests
EFL: I must check KCNA this week. This could lead to some classic stuff.
SEOUL, South Korea - A high-level delegation from North Korea arrived in Seoul for bilateral talks Tuesday and was immediately confronted by demonstrators who angered the visitors by displaying posters of their leader, Kim Jong Il, tied up in ropes.


Kim Jong Il Poster Abuse. Wait'll the media get's wind of that.


The North Korean delegates complained after their motorcade encountered the protesters on a road near the airport as they headed to a hotel for talks with the South Korean government, South Korea's YTN television reported. The protesters said they were in vehicles plastered with posters calling for Kim to be punished. In the North, Kim is the object of an official personality cult along with his father, founding ruler Kim Il Sung, and strict rules govern how their images are treated.


Well, too bad. You ain't in the North.
Posted by: tu3031 || 06/21/2005 11:12 || Comments || Link || E-Mail|| [10794 views] Top|| File under:
Down Under
Wood raid report a furphy
Senior government and defence sources have directly contradicted weekend reports by journalist Paul McGeough, who claimed that Australian raids on the home of Sheik Hassan Zadaan had delayed the effort to free Mr Wood from his captors. The sources also confirmed that raids by Australian and US forces on Sheik Zadaan and a number of other targets in Iraq during the Australian engineer's 47-day ordeal made "no difference" to Mr Wood's fate. The inflated claims of the high-profile Fairfax journalist about supposed intermediaries are coming under sharper focus in the wake of Mr Wood's dramatic rescue last week.

It now appears that claims the raid that freed Mr Wood had damaged the rescue hopes for two other Iraqis are also unfounded, as the men were killed several weeks ago. It is the second time the reporter has been accused of inaccuracy after senior Bush administration officials discredited a story in July last year in which he claimed the new Iraqi Prime Minister, Iyad Allawi, had pulled a pistol and executed up to six suspected insurgents at a Baghdad police station just days before Washington handed over control to his interim government.

Sheik Zadaan and some of his associates were the target of a raid in early May by coalition forces including Australian special forces troops. At the time, Sheik Zadaan had told the reporter in Baghdad he had begun negotiating with Mr Wood's captors and would rescue him. However, according to senior government and defence sources, Sheik Zadaan and his associates were detained, interrogated and released after it was established he knew nothing about the Wood case. "We know a lot about Sheik Zadaan but he had no idea where Wood was," one source said.

Government sources have also rejected claims by a senior Australian Muslim cleric, Sheik Taj al-Din al-Hilaly, that last week's raid, which freed Wood, "had almost certainly cost the lives" of two Iraqis taken hostage with him. In fact, the two men, Faris Sahkir and Adel Farhawy Najm, were found dead in Baghdad a month ago. The pair, who were associated with Mr Wood's business activities in Iraq, were identified by their families and buried last week. Both men had been tortured and later killed by the group that kidnapped Mr Wood.

While senior ministers have praised Sheik Hilali's efforts to secure Mr Wood's freedom, there is no evidence he played any role in the Iraqi army raid that rescued him. "It's not true that there was any direct connection between his activities and Wood's release," observed one government source. According to the head of Australia's emergency response team, Nick Warner, Mr Wood was most likely held by a Sunni criminal gang who had had previous involvement in kidnappings.

Mr Wood was held in two locations in Baghdad, spending 37 days in the house where he was finally found. Throughout his captivity coalition military forces, including Australians, mounted numerous surveillance missions around the Iraqi capital in an effort to locate Mr Wood. The raid on Sheik Zadaan would have resulted from intelligence provided by the US-led coalition forces in Baghdad. Shiek Zadaan is believed to have had links to some Sunni insurgents wanted by the coalition. "There were reasons to believe these guys were up to no good," one source told The Australian. "The actual raid (on Zadaan) made no difference whatsoever to Wood's fate."

On Monday, the Prime Minister firmly rejected claims the emergency response team had bundled an attempt to rescue Mr Wood days after he was kidnapped. Mr Howard was referring to reports in Fairfax newspapers that the raid on Shiek Zadaan had botched an earlier attempt to secure Mr Wood's freedom.
Posted by: Steve || 06/21/2005 15:54 || Comments || Link || E-Mail|| [10795 views] Top|| File under:
Australia hints at new Afghanistan forces
DEFENCE Minister Robert Hill today gave a strong indication Australia was considering boosting its troop commitment to troubled Afghanistan. Senator Hill said Australia's armed forces had more flexibility to contribute to Afghanistan now other commitments were easing. Australia has just one soldier in Afghanistan helping clear land mines. At the peak of fighting following the September 11, 2001 terrorist attacks in the United States, 150 Australian Special Air Service Regiment soldiers served in Afghanistan, playing a key role in operations against al-Qaeda and Taliban remnants. All were home by December 2002.

Senator Hill said today Afghanistan's gains since a multinational force ousted the Taliban regime in 2001 needed more consolidation and other Western countries were making a contribution. Senator Hill said the tempo of Australia's overseas troop rotation had been high and was still high. "But we have been able to reduce our force size substantially in the Solomon Islands," he said. "We've now completed the peace-keeping mission in East Timor. In some ways there's a little more flexibility now than there was a year or two ago."

Senator Hill said the Federal Government had been focusing on Iraq and Australia still had a key commitment there, recently increased in the Al Muthanna province. "We need to weigh up all these factors," he said. "What's been achieved in Afghanistan is tremendous but it needs to be consolidated."
Posted by: Spavirt Pheng6042 || 06/21/2005 00:00 || Comments || Link || E-Mail|| [10793 views] Top|| File under:
Wood: I won't go back to Iraq
FREED hostage Douglas Wood has bowed to family pressure and agreed never to return to Iraq, where he was captured and held hostage for 47 days. A spokesman for the Wood family said today that the engineer "will not, under any circumstances, return to Iraq". He had made the decision on the advice of his family, the spokesman said.

The 63-year-old engineer, discovered and rescued in a raid by Iraqi troops last week, "lost commercial opportunities during his incarceration", the spokesman said. Mr Wood shocked family members who were sitting by his side at a press conference yesterday, when he did not immediately rule out a return because "business opportunities" remained in Baghdad. He said his family had spent his first 30 minutes in Australia attempting to talk him out of going back. During the same press conference, Mr Wood said: "One would be more prudent, more security conscious, the second time."

Psychologists have said it will likely take years for Mr Wood to get over the trauma of his captivity. Last night the Green Party called on Mr Wood to consider repaying taxpayers for his rescue mission from proceeds of the sale of his story to Channel 10.


That's one of the most remarkably tactless and shoddy suggestions I've ever heard coming from professional politicians. Fair takes your breath away, doesn't it?


Continued on Page 49
Posted by: Spavirt Pheng6042 || 06/21/2005 00:00 || Comments || Link || E-Mail|| [10794 views] Top|| File under:
Europe
Luxembourg to push ahead with EU vote
Luxembourg will go ahead with its referendum on the EU constitution next month, despite a decision by European leaders to pause the ratification process. Lawmakers from the tiny EU state Monday agreed that the July 10 vote should take place as planned, just weeks after the French and Dutch electorates rejected the rulebook for an enlarged Europe. Polls show the "yes" vote of 46 percent and the "no" camp at 38 percent -- a rise of 6 percentage points in a month.

The "no" camp is gaining, I think they want a quick vote before "no" gets any bigger

Luxembourg Prime Minister Jean-Claude Juncker, who is chairman of the EU, has pledged to resign if the traditionally pro-European country rejects the constitution. In a separate poll for the Helsingin Sanomat newspaper, half of Finns said they would vote against the treaty if given the chance, with one-third in favor of the controversial text.
Posted by: Steve || 06/21/2005 09:36 || Comments || Link || E-Mail|| [10795 views] Top|| File under:
Home Front: WoT
Federal Agency Collected Extensive Personal Data About Airline Passengers Despite Pledge
WASHINGTON (AP) -- A federal agency collected extensive personal information about airline passengers although Congress told it not to and it said it wouldn't, according to documents obtained Monday by The Associated Press.

Gee, that sounds like the BATF and gun sales records

A Transportation Security Administration contractor used three data brokers to collect detailed information about U.S. citizens who flew on commercial airlines in June 2004 in order to test a terrorist screening program called Secure Flight, according to documents that will be published in the Federal Register this week.
The TSA had ordered the airlines to turn over data on those passengers, called passenger name records, in November. The contractor, EagleForce Associates, then combined the passenger name records with commercial data from three contractors that included first, last and middle names, home address and phone number, birthdate, name suffix, second surname, spouse first name, gender, second address, third address, ZIP code and latitude and longitude of address. EagleForce then produced CD-ROMS containing the information "and provided those CD-ROMS to TSA for use in watch list match testing," the documents said.
According to previous official notices, TSA had said it would not store commercial data about airline passengers. The Privacy Act of 1974 prohibits the government from keeping a secret database. "I'm just floored," said Tim Sparapani, a privacy lawyer with the American Civil Liberties Union. "This is like creating an FBI file, not just some simple check, and then they're storing the data."
TSA spokesman Mark Hatfield said the program was being developed with a commitment to privacy, and that it was routine to change the official definition of a system of records during a test phase.

I guess it all depends on what your definition of "store" is. Wonder where I've heard that before?
Posted by: Steve || 06/21/2005 09:26 || Comments || Link || E-Mail|| [10794 views] Top|| File under:
International-UN-NGOs
Russia, China Join Against US 'Star Wars'
Sorry, Folks. Previous story had a one comment that broke our sites formatting. Had to dump the whole lot and repost without your insightful commentary. Please, no collection of links and photos in comments

Links and photos, formatted incorrectly, can hose the site quicker than anything. Please respect that.

Russia and China have joined forces in a major U.N. forum to oppose U.S. plans to develop new space weapons. And the move could herald a far more wide-ranging strategic cooperation between the two nations.
Russia and China have joined forces to urge the U.N. Conference on Disarmament to launch a new round of international negotiations to prevent the increased militarization of space. On June 9, the two countries issued a joint working paper calling for the reactivation of the moribund Committee on Prevention of an Arms Race in Outer Space that was discontinued in 1994. The appeal was delivered to the Disarmament Conference in Geneva.

Hu Xiaodi, China's veteran top negotiator, and one of its most influential policymakers on space weapons systems, told the conference, "The recent developments concerning outer space are worrisome and require more urgent efforts to start work on preventing an arms race in outer space... China and Russia stand for the negotiation, at the Disarmament Conference, of an international legal instrument prohibiting the deployment of weapons in outer space and use of force against outer space objects." Analyst Sergei Blatov writing for the Eurasia Daily Monitor of the Washington-based Jamestown Foundation called the Sino-Russian initiative "an apparent strategic partnership" and added that it was "understood to be anti-Washington, due to known joint Russo-Chinese opposition to the planned U.S. National Missile Defense (NMD) program."

The initiative is not likely to get anywhere.

Continued on Page 49
Posted by: Steve || 06/21/2005 10:40 || Comments || Link || E-Mail|| [10794 views] Top|| File under:
The Emerging Nuclear Powers
June 21, 2005: There are emerging and nascent nuclear powers in the world. This is how it has been since 1945, when the Soviet Union stole the secrets to the atomic bomb to gain parity with the United States. For the past sixty years, countries have schemed and scrambled to become nuclear powers. The genie is out of the bottle, to an extent, and getting it back in is extremely unlikely. Four countries (India, Israel, North Korea, and Pakistan) have small, but growing nuclear arsenals — these are the emerging nuclear powers. Several other countries, most notably Iran and Brazil, can best be described as nascent nuclear powers.

India is one of the larger emerging nuclear powers. It has a large force of missiles (75 Prithvi, each with a range of up to 250 kilometers, and 20 Agni, each with a range of 2,000 kilometers). India also has been known to have detonated several nuclear weapons in 1998. Their arsenal is generally cited in the range of 60 to 80 warheads, but it could be as high as 200. In addition to the missile arsenal, India could use aircraft like the Jaguar and MiG-27, to deliver a nuclear strike. India could also use submarines to fire cruise missiles, and has fired the Prithvi from underwater, indicating that an effort to

Israel is arguably the emerging power with the largest nuclear arsenal, although, they have not officially declared a nuclear arsenal. This arsenal is estimated to have as few as 80 to as many as 300 nuclear weapons. Some are on Jericho ballistic missiles (50 Jericho 1, with a 500-kilometer range and 50 Jericho 2, with a range of 1500 to 4000 kilometers), others are reportedly on 12 Popeye Turbo cruise missiles (with a range of 200 to 1500 kilometers) launched from Dolphin-class submarines. The balance are gravity bombs used from Israeli aircraft like the F-16, F-15I, F-4, and A-4. The Israeli nuclear arsenal is probably on par with that of France in terms of quantity, and larger than the United Kingdom, but details are kept very quiet, and Israel has not publicly declared itself to be in possession of nuclear weapons.

Pakistan developed nuclear weapons in response to India's program. This is a much more limited program, due to efforts by the United States to keep it in check. Pakistan's 1998 nuclear tests brought sanctions, but the Pakistani program, led by the now-notorious Abdul Qadeer Khan, produced about 30 weapons. Pakistan is capable of adding four to eight weapons per year. Some are used on the Shaheen missiles (The Shaheen is a copy of the Chinese M-11, the Shaheen I is a copy of the M-9, and the Shaheen II is a copy of the Chinese M-18, with a 2,000 kilometer range) and the Ghauri III (a copy of the North Korean Nodong missile, with a 2,500-kilometer range). Pakistan's F-16s could also be used to deliver gravity bombs.

North Korea is the last of the emerging nuclear powers. It has a small arsenal, anywhere from 13 to 20 weapons. It also has a large missile arsenal (100 Nodong missiles, with a 1,300 kilometer range; 10 Nodong-B missiles, with a range of 2,750 to 4,000 kilometers, and 5 Taepo Dong 2 missiles, with a range of 13,500 miles), but its nuclear weapons seem limited to gravity bombs from aircraft.

Two other countries are trying to join this club of emerging nuclear powers. Brazil has been pursuing some sort of nuclear weapons program since 1975, and suspicions have been heightened due to public statements by President Lula da Silva criticizing the 1970 Nuclear Non-Proliferation Treaty and refusals to cooperate with the IAEA on some inspections.

Iran is the other, and more notable nascent power. It is also one of concern, due to its sponsorship of Hezbollah. Iran's arrival to the nuclear weapons club is estimated to be sometime in 2005, but the ability is said to be almost definite by 2010. These efforts are centered around Bushehr.

Two other countries are worth noting as a dormant nuclear power. South Africa had six nuclear weapons in the 1980s, delivered from aircraft (the Buccaneer or Cheetah). They were dismantled in 1991, and South Africa is now declaring no nuclear ambitions. This is the only time that any nation has voluntarily given up nuclear weapons. Libya also has given up a nuclear weapons program, after spending as much as $140 million, including $100 million in payments to Pakistani scientists, although this was done while the United States was preparing to liberate Iraq. Qaddafi decided that surrendering his nuclear weapons program was the safest course of action.
Posted by: Steve || 06/21/2005 09:44 || Comments || Link || E-Mail|| [10794 views] Top|| File under:
Southeast Asia
Malaysia Calls for an End to 'Islamophobia'
Malaysia yesterday called for an end to widespread "Islamophobia", saying stereotyping and prejudice against Muslims risked sparking off large-scale conflicts.


"You know we can't control ourselves, so just relax and ignore us..."

Allan mainly helps those who can't help themselves.

"Worldwide, the image of Islam...has suffered primarily as a result of a perception of association with extremism, radicalism and poverty," Foreign Minister Syed Hamid Albar told a seminar.


With the exception of a few commies, most of the world's extremists, radicals, and cesspools of poverty are Islamic. The more Islamic they are, the more extreme and radical they are, though I'll admit some of the most extreme and radical sit on large pools of oil which provide a temporary wealth.

"Islamophobia is a problem. I think we need to handle and tackle it appropriately," he said, adding it needed to be "stopped dead in its tracks" to ensure "large-scale conflagration among and within societies does not occur."


The way to stop it dead in its tracks is to hunt down and slaughter the headchoppers, acid tossers, gunnies, snuffies, hard boyz, and assorted holy men. That'll clear things up in a flash.

Syed Hamid said Islam continues to be distorted in the international media, and that more cross-cultural dialogues should be held to "foster deeper understanding and bridge the gap between the East and West."


We read the Islamic media, too, every chance we get. I'm trying to figure where the distortions lie...


Continued on Page 49
Posted by: Fred || 06/21/2005 00:00 || Comments || Link || E-Mail|| [10800 views] Top|| File under:
Syria-Lebanon-Iran
Saad Hariri Seeks a Broader Alliance
The leader of Lebanon's victorious opposition alliance, Saad Hariri, said yesterday it was too early to talk of becoming prime minister, insisting he first wanted to hold talks with his defeated rivals. "We are trying to get a more broad alliance in discussion with other parties," Saad told a Beirut press conference. "Once we achieve that, we will discuss about the prime ministership."

Saad ruled out any precipitate move to unseat under-fire pro-Syrian President Emile Lahoud, who has more than two years in office after a controversial Damascus-inspired extension was approved last September. "This is an issue that is quite sensitive in Lebanon," he said. "We will move with the sensitivity that it needs." Saad rejected suggestions his alliance had no program comparable with glossy 47-page policy document put out by one of his main election rivals — Christian firebrand Michel Aoun. "We have a program, we will issue it within a week," he said.
Continued on Page 49
Posted by: Fred || 06/21/2005 00:00 || Comments || Link || E-Mail|| [10793 views] Top|| File under:
Afghanistan/South Asia
ISI, LET use Kashmir bus service to bomb school
I think the Indian PM needs a slap upside the head.
Is he really so naive?

ISI, LeT behind Phulwama blast

21 June 2005: The government is very upset learning of the involvement of Pakistani agencies in the Phulwama school bombing, and the Union home ministry in a paper to the cabinet committee on security is also likely to reveal the use of the Srinagar-Muzzafarabad bus service to send funds across to buy explosives for the blast.

Officials said that the Phulwama bombing was a joint operation of Pakistan's ISI and the Lashkar-e-Toiba, and that unable to infiltrate explosives into Jammu and Kashmir through the border, funds were sent on the bus from Muzzafarabad, to buy it locally, with the involvement of some front persons.

While the agencies were able to determine the local purchases, the Phulwama explosion took place before the terror network could be busted, and the government is perturbed that explosives were available locally easily.

But it is also likely that prime minister Manmohan Singh may make a statement on the Phulwama bombing, especially pointing to the terrorists' abuse of a bus service meant to bring Kashmiris on both sides of the LoC together in peace.
Posted by: john || 06/21/2005 17:06 || Comments || Link || E-Mail|| [10794 views] Top|| File under:
Home Front: Culture Wars
judje jus says no too korran
The state's judges will be asked this week to decide whether witnesses in North Carolina courtrooms can be sworn in on a Quran rather than a Bible. The move comes after Guilford County judges rejected an offer last week by the Greensboro Islamic center to donate copies of the Quran, the Muslim idol holy book.

The Administrative Office of the Courts will ask the opinion of the state's judges when they meet this week at judicial conferences in Asheville and Wrightsville Beach, said Dick Ellis, a spokesman for the office.

"We'll take the input of the judges and bring it together and try to come up with an answer that pleases most people and follows the law," he said. That move came after the office got queries on the issue last week. In a preliminary opinion issued last week, a lawyer for the Administrative Office of the Courts said that state law allows people to be sworn in using a Quran rather than a Bible, Ellis said. But Guilford County judges told officials with the Islamic center Friday that they would not allow that in their courtrooms.

"An oath on the Quran is not a lawful oath under our law," W. Douglas Albright, Guilford's Senior Resident Superior Court judge, said earlier in the week. That decision disappointed Syidah Mateen, who tried to donate the copies of the Quran.

"This is a diverse world, and everybody does not worship or believe the same," she said. Ellis said he is not aware of anyone ever being allowed to swear on anything other than the Bible in a North Carolina courtroom. Anyone who objects to that may take an oath, which means that they raise their hand and affirm to tell the truth.


Posted by: muck4doo || 06/21/2005 15:44 || Comments || Link || E-Mail|| [10802 views] Top|| File under:
Daley says Durbin should apologize for Guantanamo remarks
Chicago Mayor Richard Daley says Senator Dick Durbin should apologize for comments comparing American interrogators at Guantanamo Bay to Nazis.

Daley says Durbin -- a fellow Democrat -- is a good friend. But he says it's wrong to evoke comparisons to the horrors of the Holocaust or the millions of people killed in Russia under Stalin or in Cambodia under Pol Pot.

And Daley says it's a disgrace to accuse military men and women of such conduct.

Last Friday, Durbin said he regretted any misunderstandings caused by his comments earlier in the week.

He made the comparison after reading an F-B-I agent's report describing detainees at the Naval base in Guantanamo Bay, Cuba, as being chained to the floor without food or water in extreme temperatures.

HT to Drudge - Rats deserting a sinking shit ship
Posted by: Frank G || 06/21/2005 16:09 || Comments || Link || E-Mail|| [10795 views] Top|| File under:
Iraq-Jordan
There's Progress in Iraq
By Kofi Annan

Hipboot alert, it gets deep



Today I am traveling to Brussels to join representatives of more than 80 governments and institutions in sending a loud and clear message of support for the political transition in Iraq.

A year ago, in Resolution 1546, the U.N. Security Council set out the timetable that Iraq, with the assistance of the United Nations and the international community, was expected to fulfill. The Brussels conference is a chance to reassure the Iraqi people that the international community stands with them in their brave efforts to rebuild their country, and that we recognize how much progress has been made in the face of daunting challenges.

Elections were held in January, on schedule. Three months later the Transitional National Assembly endorsed the transitional government. The dominant parties have begun inclusive negotiations, in which outreach to Sunni Arabs is a major theme. A large number of Sunni groups and parties are now working to make sure that their voices are fully heard in the process of drafting a new constitution, and that they participate fully in the referendum to approve it and the elections slated for December.

Indeed, just last week an agreement was achieved to expand the committee drafting the constitution to ensure full participation by the Sunni Arab community. This agreement, which the United Nations helped to facilitate, should encourage all Iraqis to press ahead with the drafting of the constitution by the Aug. 15 deadline.

As the process moves forward, there will no doubt be frustrating delays and difficult setbacks. But let us not lose sight of the fact that all over Iraq today, Iraqis are debating nearly every aspect of their political future.

The United Nations has been strongly urged by a wide spectrum of Iraqis to help them maintain momentum, as we did with January's elections. They have sought our support in constitution-making, in preparing for the October referendum and the December elections, and in coordinating donor assistance for the political transition as well as reconstruction and development.

Our response has been prompt and resolute. We have set up a donor coordination mechanism in Baghdad, deployed a Constitutional Support Unit, and established an active and collaborative relationship with the assembly's constitutional committee. Today more than 800 U.N. personnel -- both local and international, including security staff -- are serving in Iraq in the U.N. assistance mission.

In a media-hungry age, visibility is often regarded as proof of success. But this does not necessarily hold true in Iraq. Even when, as with last week's agreement, the results of our efforts are easily seen by all, the efforts themselves must be undertaken quietly and away from the cameras.

Whether U.N. assistance proves effective will depend largely on the Iraqis. Only they can write a constitution that is inclusive and fair. The United Nations cannot and will not draft it for them. Nor do we need to, because Iraqis are more than capable of doing it themselves. They would welcome advice, but they will decide which advice is worth taking.

As important as particular constitutional provisions is the underlying accommodation between Iraq's diverse communities. My special representative, Ashraf Qazi, is encouraging and facilitating the delicate task of political outreach to all Iraqi communities to promote a truly inclusive transition. His work, too, is necessarily carried out away from the media glare, as he seeks to build the trust and confidence among the various constituencies that will be the key to the successful transition envisaged by Security Council Resolution 1546.

There are, of course, those who wish to exacerbate communal tensions and prevent the emergence of a democratic, pluralist, stable Iraq. They seek to capitalize on the serious difficulties faced by ordinary people, and to exploit popular anger and resentment to promote hatred and violence. Their work is seen on the streets of Iraq every day.

I do not believe that security measures alone can provide a sufficient response to this situation. For such measures to be successful, they must be part of a broad-based and inclusive strategy that embraces the political transition, development, human rights and institution-building, so that all of Iraq's communities see that they stand to be winners in the new Iraq. These efforts must be underpinned by steps to deal with Iraq's tortured past -- a past that still exacts revenge and will, if not addressed, blight future generations. This is difficult for any society in transition, let alone one as dangerous as some areas of Iraq are today.

In aid of the transition, the United Nations is at work, both inside and outside the country, to support donor coordination, capacity-building of Iraqi ministries and civil society organizations, and delivery of basic services. Reconstruction of schools, water-treatment and waste-treatment plants, power plants and transmission lines, food assistance to children, mine clearing and aid to hundreds of thousands of returning refugees and internally displaced persons -- all of these activities occur every day in Iraq under U.N. leadership.

The Iraqi people continue to endure a painful and difficult transition, and they still have a long and tough road ahead. The United Nations is privileged and determined to walk it with them. In doing so, we serve not only the people of Iraq, but the peoples of all nations.
The writer is secretary general of the United Nations.
I think we all owe Kofi thanks for removing Saddam from power and.......oh, right..
Posted by: Steve || 06/21/2005 15:42 || Comments || Link || E-Mail|| [10797 views] Top|| File under:
Home Front: Tech
New 30mm Cannon for AC-130
June 21, 2005: SOCOM is replacing the 25mm and 40mm guns, on its AC-130 gunships with, two 30mm Bushmaster cannon. The Mk44 30mm Bushmaster cannon weighs 344 pounds and fires at 200 or 400 rounds per minute (up to 7 per second). The cannon has 160 rounds available, before needing a reload. That means the gunner has 25-50 seconds worth of ammo, depending on rate of fire used. Each 30mm round weighs about 25 ounces (depending on type.) The anti-armor shell weighs about half a pound. The armor piercing round will go through 25mm of steel at 2,000 meters range. This will get through the top armor of most vehicles, and spray the inside with fragments. At that range, time of flight is about 1.7 seconds. Explosive anti-personnel rounds are also available. From higher altitudes (up to 6,000 meters), the AC-130 fire control system and night vision sensors, enable the 30mm gunners to accurately hit targets with high explosive shells.

The existing 25mm and 40mm guns are being phased out of military service, and the new 30mm gun is easier to operate. The first four AC-130s converted to use the 30mm guns, will be available later this year, with the rest of the 21 AC-130s converted next year.
Posted by: Steve || 06/21/2005 09:49 || Comments || Link || E-Mail|| [10794 views] Top|| File under:
Terror Networks & Islam
Swede may have given Wood tip
A SWEDISH hostage who spent weeks in captivity with Douglas Wood may have given the US information that helped to secure the release of the 63-year-old Australian.

Ulf Hjertstrom, also 63, a Swedish oil broker who has lived in Baghdad for 14 years, was released from his own 67-day kidnap drama on May 30. Sweden's Aftonbladet newspaper has reported how Mr Hjertstrom, who was taken to US authorities after his release, was interrogated about his time as a hostage. According to the newspaper, information he provided helped to secure the release of Mr Wood, who spent several weeks sharing what was described as a cell with Mr Hjertstrom.

The Department of Foreign Affairs and Trade confirmed Mr Wood spent part of his time in captivity with a Swedish national. "We can confirm that Mr Wood was held with a Swedish national who was released about two weeks before Mr Wood's recovery," the DFAT spokeswoman said.

After 47 days held hostage, Mr Wood was discovered last Wednesday during a routine search and cordon operation by Iraqi troops, backed by US forces. An Iraqi hostage was released during the same operation.

The details of how Mr Wood came to be freed remain sketchy, with Australian officials saying his rescuers received intelligence that led them to the house in the dangerous Baghdad suburb of Ghazaliya. However, US and Iraqi forces put the rescue down to good luck more than anything else.

Mr Wood, who returned to Australia yesterday, has revealed some details about what happened to him after he was kidnapped on April 30. During a press conference yesterday, he said he was held in two different houses throughout his ordeal, and remembered being moved from one to the other about 10 days into his captivity. He declined to answer a number of questions, saying it was too traumatic.

But Mr Wood is expected to give a fuller picture during a paid interview with Channel 10, to be broadcast on Sunday.
Posted by: Spavirt Pheng6042 || 06/21/2005 07:26 || Comments || Link || E-Mail|| [10794 views] Top|| File under:
Iraq-Jordan
U.S. spending on Iraq may soon surpass Korean War budget
Lawmakers in the United States were scheduled to vote on Monday to approve $45 billion US in additional funding for operations in Iraq and Afghanistan, making the recent Middle East foray more expensive than the entire Korean War. Since the Sept. 11 attacks, Congress has approved $350 billion, mostly for combat and reconstruction in Iraq and Afghanistan. The amount, which includes $82 billion approved last month, is equal to the total amount in today's dollars spent on the Korean conflict from 1950-53. [...]
Well that does it...pull out of Iraq now! Oh wait...let's redo the dollar figures as a percentage of GDP, then and now. You do the math, I'm too tired...maybe this will help. More sensationalism at the link.
Posted by: Rafael || 06/21/2005 01:47 || Comments || Link || E-Mail|| [10794 views] Top|| File under:
EU, US to push for wider debt relief for Iraq
BRUSSELS - The United States and Europe will urge Iraq's remaining creditors to match or better Western government pledges of debt relief at an international conference on Wednesday, EU and US officials said on Monday.

The conference, jointly hosted by the European Union and Washington, will tread carefully around lingering sensitivities over the US-led war, which split Europe in 2003, and is not aiming to produce initiatives to tackle the lethal insurgency in Iraq. Instead, ministers will focus on political and economic themes -- pressing Baghdad to give minority Sunni Arabs a fair say in drafting a constitution, and encouraging others to follow the Paris Club of creditor nations in slashing Iraqi debt.

"This is the opportunity for Iraq and members of the Paris Club to encourage others to be as generous, or more generous," an EU official told a briefing, referring to an accord last November to slash 80 percent of the Paris Club debt, worth $38.9 billion.

The Paris Club includes the Group of Seven industrialised countries -- the United States, Japan, Canada, Germany, Britain, France and Italy -- as well as other western European states, Russia and Australia.

But Washington estimates Iraq owes as much as $70 billion, including commercial debt, outside the Paris Club and has been urging those creditors for months to make a contribution. "Obviously these are issues that have to be settled in bilateral negotiations," Richard Jones, Iraq advisor to US Secretary of State Condoleezza Rice, said in an interview. "But if we get indications from countries that they are well-disposed, that is a step forward," he told Reuters in Brussels, citing Kuwait, Saudi Arabia, Brazil, China, India and eastern European states among those substantial creditors.

Washington went further than the 80 percent relief agreed by the Paris Club by waiving all of the $4 billion Iraq owed it.
Posted by: Steve White || 06/21/2005 00:00 || Comments || Link || E-Mail|| [10794 views] Top|| File under:
Iraq Says Izzy Losing Influence
A fugitive confidant of Saddam Hussein who is now believed to be an insurgent leader is sick and losing influence among leaders of the outlawed Baath party, the Iraqi government said Monday. The government's statement said Izzat Ibrahim al-Douri nonetheless retained his ability to "recruit terrorists and finance terrorist attacks with money he stole from Iraq and transferred to Syria during the rule of the tyrant Saddam." It did not say what the red-haired al-Douri was sick with, or explain how it knew about his health. Al-Douri is thought to be in his late 60s and little is known about his whereabouts following Saddam's ouster in 2003.


We ought to spread a rumor about how FDA Red Dye #5 causes genital warts, and see if Izzy squirms.

Under Saddam, al-Douri was vice chairman of the Revolutionary Command Council, the highest executive body in Iraq. After Saddam's capture in December 2003, al-Douri became the most wanted Iraqi still at large. With a $10 million bounty on his head, al-Douri is believed to be playing a key role in the two-year insurgency wracking much of Iraq. Former Baathists, embittered by their loss of power after Saddam's ouster, are thought to be a key component of the insurgency. Other factions include Muslim militants, some of whom are allied with Jordanian-born terror mastermind Abu Musab al-Zarqawi and his al-Qaida in Iraq group. Former members of Saddam's army also are thought to be playing a role in the Sunni Arab-dominated insurgency.

Al-Douri is believed to lead groups called the New Regional Command and the New Baath Party. Citing reports, the government announcement said al-Douri's bad health had undermined his sway over Baathist leaders because of his inability to communicate with them. It said al-Douri was suspected of involvement in the use of chemical weapons against Kurdish villagers in 1988, the brutal suppression of a Shiite revolt in 1991 in southern Iraq and mass executions. The government did not reveal the source of its information or explain why it was releasing the statement now, but the announcement came one day after an Iraqi tribunal investigating members of Saddam's regime released a videotape. It showed testimony from the ousted dictator's cousin, nicknamed "Chemical Ali" for his alleged role in the 1988 gas attack that killed thousands of Kurds.
Posted by: Fred || 06/21/2005 00:00 || Comments || Link || E-Mail|| [10793 views] Top|| File under:
Afghanistan/South Asia
'Pakistan interfering in Afghanistan'
President Hamid Karzai accused Pakistan of interfering in Afghanistan's internal affairs, Online reported on Monday. Radio Tehran quoted Karzai as telling a religious council that Islamabad was backing the anti-Kabul elements. Karzai alleged that Pakistan had threatened the Taliban with handing over their families to the US if they did not fight against Afghanistan. Meanwhile, an Afghan official told the Associated Press that the Afghan government was extremely angry at what he called a "lack of cooperation" from Islamabad in stopping militants from crossing the border.

The Afghan official said Pakistan's lack of resolve was a factor in both the assassination plot of US envoy Zalmay Khalilzad, and an upsurge in violence across Afghanistan that has left hundreds dead. "We have always believed that if we got cooperation from Pakistan, this violence wouldn't be happening," he said. "These militants are getting support from people in Pakistan, and we are not convinced when Islamabad says it can't control them."
Posted by: Fred || 06/21/2005 00:00 || Comments || Link || E-Mail|| [10793 views] Top|| File under:
Pakistan wants probe into suspects' identity
ISLAMABAD: Pakistan demanded on Monday that Afghan authorities carry out an investigation to determine the identities of three Pakistani men arrested for allegedly plotting to assassinate the US ambassador. Foreign Ministry spokesman Jalil Abbas Jilani said Pakistan had only heard of the arrests through the media and it has not been "officially informed" by the Afghan government. "We are confident that (a) proper investigation would be conducted to ascertain the identity and motives of the alleged plotters," he said. Information Minister Sheikh Rashid Ahmed reacted angrily to any suggestion that there had been official sanction for the plot. "This is a baseless allegation," he said.
Posted by: Fred || 06/21/2005 00:00 || Comments || Link || E-Mail|| [10793 views] Top|| File under:
26 buildings of Darra Adamkhel tribe sealed
PESHAWAR: The government on Monday sealed 26 buildings of the Darra Adamkhel tribe in Peshawar to press them to handover kidnappers who had abducted and killed two Adazay villagers. The Adazay village protested against the kidnapping and murder its residents, blocked the Kohat road and demanded a government operation against criminal hideouts in Darra Adamkhel. Federally Administered Tribal Areas security chief Arbab Arif told Daily Times that the government had sealed off business centres of the Darra tribesmen under the collective responsibility section-21 of the Frontier Crimes Regulations (FCR). He said the action was taken on the orders of Kohat's district coordination officer (DCO). However, the DCO was not available for comment.

Gul Haji Plaza, the largest computer accessories centre on University Road, was also sealed and shopkeepers condemned the government's decision. "This act has caused us huge monetary losses and the government should deal directly with Darra Adamkhel tribesmen instead of punishing us," computer dealer Mushtaq Ahmad told Daily Times, adding that 300 shops in the plaza had been sealed.
Posted by: Fred || 06/21/2005 00:00 || Comments || Link || E-Mail|| [10793 views] Top|| File under:
Islamabad Denies Presence of Taleban on Its Soil
Pakistan yesterday denied that leaders from Afghanistan's ousted Taleban militia use its territory to make statements to the media, days after a purported commander from the militia told a Pakistani television channel that Osama Bin Laden and Taleban chief Mulla Citizen Omar were alive and well.


"Who? Us? Pshaw! No way!"

"An interview with a particular news channel is absolutely no guide to the presence of certain individuals in a particular territory," Foreign Ministry spokesman Jalil Abbas Jilani said.


I'm not too sure denial of the obvious is the way to handle this, Jalil...

"You must have seen that a number of interviews have appeared on international channels, again in Western capitals, from other countries also, that does not mean that those individuals were actually present in the countries from where the interviews were telecast or were taken," Jilani told a weekly news conference. His denial came after Pakistan's Geo television on Wednesday aired an interview with a man it said was Taleban military commander Mulla Akhtar Usmani, a former Afghan aviation minister.


"Somebody shut him up!... No, no! He's raving! Really! Been sick for some time now! Just ignore him..."

The man did not specify where Bin Laden was, but said he was "absolutely fine," and that Omar was still issuing orders. A senior journalist at the independent station said the interview was done near the Afghan town of Spinboldak, which is close to the Pakistani border.

This article starring:
Foreign Ministry spokesman Jalil Abbas Jilani
MULLA AKHTAR USMANI
Taliban
Posted by: Fred || 06/21/2005 00:00 || Comments || Link || E-Mail|| [10793 views] Top|| File under:
Who's in the News
81
[untagged]
Bookmark
E-Mail Me
The Classics
The O Club
Rantburg Store
The Bloids
The Never-ending Story
Thugburg
Gulf War I
The Way We Were
Bio
Merry-Go-Blog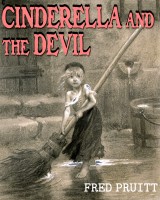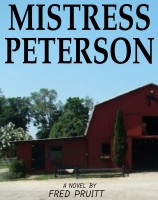 On Sale now!


A multi-volume chronology and reference guide set detailing three years of the Mexican Drug War between 2010 and 2012.

Rantburg.com and borderlandbeat.com correspondent and author Chris Covert presents his first non-fiction work detailing the drug and gang related violence in Mexico.

Chris gives us Mexican press dispatches of drug and gang war violence over three years, presented in a multi volume set intended to chronicle the death, violence and mayhem which has dominated Mexico for six years.
Click here for more information


Meet the Mods
In no particular order...


Steve White
Seafarious
tu3031
badanov
sherry
ryuge
GolfBravoUSMC
Bright Pebbles
trailing wife
Gloria
Fred
Besoeker
Glenmore
Frank G
3dc
Skidmark



Better than the average link...



Rantburg was assembled from recycled algorithms in the United States of America. No trees were destroyed in the production of this weblog. We did hurt some, though. Sorry.
18.232.56.9

Help keep the Burg running! Paypal: