-Short Attention Span Theater-
Man faces charges after allegedly pointing lasers at landing planes
[The Hill] A Florida man is facing multiple charges after shining a laser pointer at an aircraft landing at Sarasota-Bradenton International Airport, injuring a pilot and attempting to strike an officer with a hammer.

A 41-year-old man named Charlie James Chapman Jr. was arrested Wednesday after allegedly being caught on camera aiming a laser pointer towards a fixed wing plane four times, according to a statement from the Manatee County Sheriff's Office.

When a sheriff's helicopter tried to locate the man, he also allegedly shined the laser at it, according to the statement.

After authorities did reach Chapman, he reportedly "grabbed a hammer and made a striking motion towards the deputies." The deputies deployed a taser on him, and Chapman was taken to an area hospital, later being released and taken to the Manatee County jail.

The sheriff's department shared video of the apprehension to its official YouTube page.

A laser pointer was found in Chapman's pocket, the sheriff's department said in the statement.

One of the pilots of the plane said the laser hit him directly in the eye, "causing temporary blindness," the sheriff's department said. The pilot said he still felt his eye was blurry from the laser, although it was not clear whether the blurriness is permanent.
Posted by: Besoeker || 01/26/2020 03:29 || Comments || Link || E-Mail|| [111 views] Top|| File under:
Former top U.S. general Dunford joining Lockheed Martin's board
[Yahoo] The former top U.S. military official, General Joseph Dunford, has been elected to the board of Lockheed Martin Corp , the Pentagon's largest weapons supplier, the company said on Friday.


Well, I guess there's nothing wrong with this. Officials in charge of our defense policy taking decisions that will make profit for industry, being rewarded by industry after their service.


Dunford, who served as Chairman of the Joint Chiefs of Staff from 2015 to 2019, will join the board of the F-35 fighter jet maker on Feb. 10. He left the Pentagon last year.

Critics of U.S. military spending have long complained of a revolving door between Pentagon leadership and the defense industry. Secretary of Defense Mark Esper was a lobbyist for missile maker Raytheon before taking the job last year and his predecessor Patrick Shanahan was an executive at Boeing .


What would we say if we saw this happening in some kind of third world corrupt government? Would we be okay with it, or would we denounce it as obvious corruption and tell them to clean up their own stables?


"His experience in complex, global operations and risk management, including cybersecurity threats, is a tremendous asset and will enhance board oversight in key business areas," Marillyn Hewson, chairman, president and CEO of Lockheed Martin said in a statement.


"It doesn't corrupt our Republic at all!"


Before serving as principal military adviser to the president, secretary of defense, and U.S. National Security Council starting in 2015, Dunford was the commandant of the Marine Corps.


This sort of revelation just makes my heart weep. The fucking Marine Corps commandant. Even he isn't immune. Fuck.


Dunford commanded the 5th Marine Regiment during Operation Iraqi Freedom and had also served as the commander of all U.S. and NATO forces in Afghanistan.

Lockheed, based in Bethesda, Maryland, will expand its board to 12 members in order to include Dunford. It can increase its board to up to 14 members according to the company's bylaws.

The former top officer will serve on the company's classified business and security committee as well as corporate governance.

Dunford, a Marine, has a master's degree in government from Georgetown University and in international relations from the Fletcher School of Law and Diplomacy.

Former energy executive Debra Reed-Klages joined Lockheed's board in November. The company is due to announce its fourth quarter and year end financial results on Tuesday.


I bet they'll be spectacular.



Posted by: Herb McCoy || 01/26/2020 00:09 || Comments || Link || E-Mail|| [105 views] Top|| File under: Tin Hat Dictators, Presidents for Life, & Kleptocrats
-Signs, Portents, and the Weather-
Fire, Plague, And Now... LOCUSTS!
Stolen from elsewhere - the four Horsemen of the Apocalypse are puttin' the band back together...


[ABC News Australia, via Fark] - A locust plague of almost biblical proportions is ravaging Eastern Africa's food bowl, prompting the United Nations to call for international help.

Hundreds of millions of the bugs have swarmed into Kenya from Somalia and Ethiopia, creating the worst outbreak of desert locusts there in 70 years.

Somalia and Ethiopia have not had an infestation like this in a quarter of a century. It has destroyed farmland and threatened an already vulnerable region with devastating hunger.

The UN Food and Agricultural Organisation (FAO) has warned the "unprecedented size and destructive potential" of the swarms could leave millions of people without food.
Posted by: Raj || 01/26/2020 11:06 || Comments || Link || E-Mail|| [294 views] Top|| File under:
Surgeon who treated sick becomes 41st confirmed death
[OUTLINE] A BRAVE surgeon who treated coronavirus patients has become the 41st victim of the outbreak - with 56 million people now on lockdown.

Dr Liang Wudong, 62, passed away today after becoming struck down with the deadly virus on January 16. The surgeon had treated patients at the Hubei Provincial Hospital of Integrated Chinese and Western Medicine before being transferred to the Jinyintan Hospital two days later.

Dr Wudong, who retired from the profession last June, had complained of feeling flustered with a tight chest when he was put in quarantine. The medic had a history of heart disease and coronary heart disease and had been working at the front line of the coronavirus outbreak in Wuhan city.

Wuhan is the city where cases of coronavirus were first reported before the outbreak spread across the world.

Dr Wudong is the 41st person to die from the disease with more than 1,200 cases reported in China alone.

Vietnam, Singapore, Saudi Arabia and Hong Kong all now have confirmed cases — alongside the US, China, Japan, South Korea, Taiwan and Thailand.

France yesterday confirmed three cases and Australia one - with all patients returning from Wuhan.

So far, 14 people in the UK have been tested for coronavirus, with five given the all-clear and nine still awaiting results. But experts have now warned Britain is on the brink of an epidemic - with more than 30 people tested for the killer illness.

Professor Neil Ferguson, an expert at Imperial College London, said the new strain is currently "as deadly as the Spanish flu epidemic".

The 1918 outbreak is the most severe pandemic in recent history, wiping out an estimated 50 million people across the world.
Posted by: Fred || 01/26/2020 00:00 || Comments || Link || E-Mail|| [156 views] Top|| File under:
Coronavirus round-up: ~2000 confirmed cases, 56 dead, Hong Kong cuts off mainland, Malaysia confirms 4th case, Beijing halts inter-province busses, confirmed cases in 14 countries
Hong Kong leader, Carrie Lam declares virus emergency, halts official visits to mainland China
Malaysia confirms fourth case of coronavirus infection
Coronavirus outbreak: Beijing to halt all inter-province shuttle buses from Jan 26
Canada identifies first coronavirus case
Courtesy of Besoeker yesterday in comments, The Guardian was liveblogging the story here, among other details adding Nepal and Macau to locations with confirmed cases.
Courtesy of Marilyn Tojo7566 yesterday in comments:


R0 is the propensity to spread - and 2019-nCoV is like MERS novel coronavirus and SARS novel coronavirus, seatmates are roughly 2-3. Measles for example is 18. Flu is typically similar.

"Wuhan" Coronavirus 2019-nCoV: link

CDC current response: link


Over 2,000 infected with coronavirus worldwide, 1975 confirmed cases and 56 dead in China, WHO still not calling it a global health emergency

Vietnam, Singapore, Saudi Arabia and Hong Kong all now have confirmed cases — alongside the US, China, Japan, South Korea, Taiwan and Thailand. France yesterday confirmed three cases and Australia one - with all patients returning from Wuhan.

Medical staff at the dedicated isolation ward of Wuhan's People's Hospital wish everyone a Happy New Year
[TWITTER]

Posted by: trailing wife || 01/26/2020 00:00 || Comments || Link || E-Mail|| [280 views] Top|| File under:
Afghanistan
Operation on Qaisari's House Was Illegal: Probe Team
[ToloNews] Members of the fact-finding team investigating the operation by

Afghan cops

on the house of Nizamuddin Qaisari in Balkh announced on Friday that the operation was illegal.

In December 2019 Qaisari's house in Mazar-e-Sharif city was besieged and assaulted by

Afghan cops

, which led to the killing of seven of Qaisari's guards and the destruction of parts of his residence and neighboring houses. The probe team concluded the operation was illegal and was carried out without the permission of the judicial institutions of the country.

The December operation included army commandos and military helicopters and the house of Nizamuddin Qaisari in Mazar-e-Sharif was besieged for nearly 20 hours in an attempt to arrest Qaisari and his "150" men who were "illegally armed" and were charged with causing "instability" in the city.
Continued on Page 49
Posted by: trailing wife || 01/26/2020 00:00 || Comments || Link || E-Mail|| [71 views] Top|| File under:
Britain
U.S. Refuses to Extradite Wife of Diplomat Charged With Killing British Teenager Harry Dunn
[Time] Citing diplomatic immunity, the U.S. formally refused a request from the British government Thursday to extradite Anne Sacoolas, an American citizen and wife of a U.S. diplomat, who is accused of causing the death of British teenager Harry Dunn by dangerous driving in August, 2019.
Diplomatic immunity for family members is meant to protect diplomats from being pressured by taking family hostage.

It is not meant to cover people doing actual crimes.
Dunn was killed when the car Sacoolas was driving on the wrong side of the road struck his motorbike near a base used by the U.S. Air Force in Croughton, U.K.

Sacoolas left the U.K. after being questioned by police, citing diplomatic immunity. Dunn's family has since mounted a campaign to have her extradited to face charges.

Announcing that Sacoolas would not be extradited, the State Department said granting the request "would render the invocation of diplomatic immunity a practical nullity and would set an extraordinarily troubling precedent."


A precedent of State giving up its own people. What this is is the US State Department covering for its own. Elite ingroup preferences, the most insidious and corrosive problem of our times.


"The United States has a history of close law enforcement cooperation with the United Kingdom, and we value that relationship," a State Department spokesperson said, according to NPR.

Radd Seiger, the Dunn family spokesperson, said Thursday on BBC Radio 4 that "history was made" by the decision. "It is the first time the U.S. has turned down a U.K. extradition request. It is one of the darkest days in the history of this special relationship," he said, going on to demand a meeting with Prime Minister Boris Johnson.

The dispute threatens to open a rift between the U.S. and Britain ahead of talks on a post-Brexit seen as crucial by the British government.


Great, we have to have a spat over this criminal piece of shit. Thanks, State.


U.K. Foreign Secretary Dominic Raab condemned the U.S.'s decision. "We feel this amounts to a denial of justice, and we believe Anne Sacoolas should return to the U.K.," he said in a statement, adding he had conveyed his disappointment to the U.S. Ambassador, Woody Johnson. "We are now urgently considering our options. I also explained that the U.K. would have acted differently if this had been a U.K. diplomat serving in the U.S."

Sacoolas said through her lawyers earlier this month that she has no intention to return to the U.K. "This was an accident, and a criminal prosecution with a potential penalty of 14 years imprisonment is simply not a proportionate response," her lawyer Amy Jeffress said.


"You can't put elites in jail. Nobody went to jail for the financial crisis in 2008 and it's not fair now."


President has Trump previously defended Sacoolas, blaming the U.K.'s system of driving on the left hand side of the road for the collision. "It happens in Europe, as the roads are opposite. It's tough if you're from the United States. You do make that right turn when you are supposed to make a left turn; the roads are opposite. She says that is what happened. That happens to a lot of people, by the way." (Most countries in Europe, unlike Britain, drive on the right hand side of the road.)
Posted by: Herb McCoy || 01/26/2020 00:00 || Comments || Link || E-Mail|| [333 views] Top|| File under:
China-Japan-Koreas
Gertz: Wuhan virus in connection with Chinese biological weapons
[Wash Times] The deadly animal virus epidemic spreading globally may have originated in a Wuhan laboratory linked to China's covert biological weapons program, according to an Israeli biological warfare expert.

Radio Free Asia this week rebroadcast a local Wuhan television report from 2015 showing China's most advanced virus research laboratory known the Wuhan Institute of Virology, Radio Free Asia reported.

The Wuhan virology institute is under the Chinese Academy of Sciences. But certain laboratories within it "have linkage with the PLA or BW-related elements within the Chinese defense establishment," he said.

In 1993, China declared a second facility, the Wuhan Institute of Biological Products, as one of eight biological warfare research facilities covered by the Biological Weapons Convention (BWC) which China joined in 1985.

The Wuhan Institute of Biological Products is a civilian facility but is linked to the Chinese defense establishment, and has been regarded to be involved in the Chinese BW program, Mr. Shoham said.

China's vaccine against SARS is probably produced there.

"This means the SARS virus is held and propagated there, but it is not a new coronavirus, unless the wild type has been modified, which is not known and cannot be speculated at the moment," he said.

One ominous sign, said a U.S. official, is the that false rumors since the outbreak began several weeks ago have begun circulating on the Chinese Internet claiming the virus is part of a U.S. conspiracy to spread germ weapons.

That could indicate China is preparing propaganda outlets to counter future charges the new virus escaped from one of Wuhan's civilian or defense research laboratories.

The bios lab is located about 20 miles from the Hunan Seafood Market that reports from China say may have been origin point of the virus.
Posted by: Woodrow || 01/26/2020 02:39 || Comments || Link || E-Mail|| [299 views] Top|| File under: Commies
Europe
Three women who were part of a quiet resistance against the Nazis in Berlin
[BBC] In the heart of Hitler's Nazi Germany, ordinary people worked tirelessly and at great risk to themselves to help those whose lives were threatened.

Among them was Ruth Winkelmann, who witnessed 16 members of her family being taken away to concentration camps. She managed to live in a garden shed for two years, hiding her Jewish heritage.

Elisabeth Charlotte Gloeden ‐ known as Liselotte or "Lilo" ‐ along with her husband Erich, hid Jews in their home in Berlin, before arranging safe passage for them out of Germany. The couple's efforts went undetected until 1944 when they took in General Fritz Lindemann, who was being hunted by the Gestapo for being part of the plot to assassinate Hitler.

And finally Felicitas Narloch, who provided shelter to a Jewish woman who arrived on her doorstep asking for help. She was was just a teenager, but says "anyone would do the same."
Posted by: Besoeker || 01/26/2020 03:38 || Comments || Link || E-Mail|| [62 views] Top|| File under:
Home Front: Culture Wars
Sunday sermon - The problem is not abortion.
[The Federalist] The following is a sermon given before Divine Service ‐ the service of the Word and Sacrament ‐ before the listeners participated in today's March for Life in Washington, DC.

"This man dealt treacherously with our people, and oppressed our forefathers, making them expose their babies, so that they might not live" (Acts 7:19). "So that they might not live." That's the first martyr, Stephen. Recounting the slaughter of Hebrew babies, Stephen uses an interesting expression. "So that they might not live."

It's the same expression used in today's epistle: "I charge you in the presence of God, who gives life to all things." "Who gives life." It's all built on the word Zoē‐like the girl's name Zoe, or zoology. You go to a zoo to see living things.

When that word is used about humans, it means a decision about leaving someone alive. Pharaoh exposed the Hebrew babies, "So that they might not live." He didn't leave them alive.

But whenever it means to give life, God is the subject, the doer. "I charge you in the presence of God, who gives life." Man cannot give life, we can only let live‐or not let live, a.k.a. murder. Only God can give life. Only God has the power of life in himself.

St. Irenaeus said, "God makes, man is made." Deus facit, homo fit.

That's the problem, that we have forgotten we are made. Made by God. Yes, yes, you believe in creation. But don't run so quickly past it. Psalm 100 hints at the implications: "Know that the Lord, He is God; It is He who has made us, and not we ourselves."

The godless philosophy of our age has cast aside God for the myth of mutation. And make no mistake, that's not science, that's philosophy masquerading as science. "It is He who has made us, and not we ourselves"‐but we ourselves cast aside God with every act of covetousness. We rebel against our Father when we calculate how much money a child will cost, as though He who gives life will not give us our daily bread. We rebel against our Father when we look at evil images, as though a human body is an object to be used and discarded. We rebel against our Father when we worry about tomorrow, as though He does not order our days.

When we put off praying, we confess, "He has not made me, but I make myself." With every thoughtless bite of food; with every evening that ends without confession and thanksgiving; with each consent to greed, gossip, revenge, lust; with every lie we believe the lie, that we can be as God. In a thousand small, insidious ways, our lives say, "It is not He who has made us, but we ourselves."
Posted by: Besoeker || 01/26/2020 02:31 || Comments || Link || E-Mail|| [123 views] Top|| File under:
Short North bar employees to be trained on inclusion, diversity after dress code controversy
[10tv WBNS] The owner of a Short North business accused of discrimination says it's working on a plan to educate all of its employees about diversity and inclusion.

Last week, someone spotted a dress code sign outside the door of the Short North Food Hall which appeared to target African American males by the type of clothes they wear.

Since then, the owner Chris Corso issued an apology.

10TV has learned it is working on developing mandatory diversity and inclusion training for all of its employees that is designed by the Columbus Urban League.

The owners said they dress code sign was an attempt to address security issues inside the bar like patrons being unknowingly drugged and physical assaults.

A neighborhood violence intervention program is also in the works to assess what security issues are need in the Short North.

Corso released a joint statement on Jan. 23 with Nana Watson, Columbus Branch President of the NACCP; Chris Cozad, Chair of the Columbus Community Relations Commission; and Stephanie Hightower, President and CEO of the Columbus Urban League:

"The Dress Code was clearly a mistake. Sadly, it raised a number of concerns about racism and bigotry that, while never intended, are clearly understandable. Chris Corso and his entire team are truly sorry for the error.

"That said, the motivation behind the signage stemmed from a sense of urgency to better protect customers, employees and the entire Short North community. Over the last year, Corso and his staff have become increasingly concerned, hearing a nearly continuous series of reports of stolen cell phones, patrons being unknowingly drugged and actual physical assaults. They know many young people flow through the dark area alleys late at night and sometimes alone.

"These very real and valid issues led us to collectively move forward and ask the Neighborhood Intervention Specialists from the Columbus Urban League to undertake a safety assessment. We look forward to hearing their guidance and insights based upon their vast experience with gangs and crime and their extensive community contacts.

"We also have reached out to the Short North Business Association to convene community conversations around safety and inclusion. The issues at stake extend far beyond just one establishment or block.

"Finally, though the 400 people who work for Corso Ventures are very diverse, we all benefit from reminders about how to demonstrate greater tolerance, compassion and respect for one another. All Corso Ventures staff will participate in diversity and inclusion training in the near future.

"This is a teachable moment. Our intention is that it galvanize diverse leaders to collaborate, find common ground and create a safer and more welcoming Short North."

Below is the offending sign I lifted from a post that is literally headlined "Short North Food Hall Literally Just Googled 'How to Keep Black People Out of Bars'" - literally....:


Posted by: Anomalous Sources || 01/26/2020 00:00 || Comments || Link || E-Mail|| [143 views] Top|| File under:
India-Pakistan
Islamophile of Opportunity, George Soros Attacks Indian Govt on Nationalism
In India, a democratically elected Narendra Modi is creating a Hindu nationalist state, imposing punitive measures on Kashmir, a semi-autonomous Muslim region, and threatening to deprive millions of Muslims of their citizenship," he said.


Bloody good you'd say. But some arseholes...




PS: Can we have 'Hand of Sorros' or something as an option in the Organization ? Just a suggestion.

Billionaire meddler philanthropist George Soros delivered a speech in Davos, an annual event in which he addresses an array of global, political and technological issues.

On the U.S. economy: President Trump's economic team is overheating the economy. "An overheated economy can't be kept boiling for too long," he said. "If all this had happened closer to the elections, it would have assured his re-election. His problem is that the elections are still 10 months away and in a revolutionary situation, that is a lifetime."

On nationalism: "Nationalism, far from being reversed, made further headway." The biggest and "most frightening setback," he said came in India "where a democratically elected Narendra Modi is creating a Hindu nationalist state, imposing punitive measures on Kashmir, a semi-autonomous Muslim region, and threatening to deprive millions of Muslims of their citizenship."


If 'the Sorrow(s)' attacks you, you know you're doing something right.


On President Trump: "President Trump is a con man and the ultimate narcissist who wants the world to revolve around him. When his fantasy of becoming president came true, his narcissism developed a pathological dimension. Indeed, he has transgressed the limits imposed on the presidency by the Constitution and has been impeached for it."

On U.S.-China relations: Trump "is willing to sacrifice the national interests for his personal interests and he will do practically anything to win re-election. By contrast, Xi Jinping is eager to exploit Trump's weaknesses and use artificial intelligence to achieve total control over his people."


According to Sorrows, probably all the free worlds' leaders are crooks, tyrants and backstabbing bastiches except for liberal suicides like Trudeaux, Merkel and Macron.
Posted by: Dron66046 || 01/26/2020 03:11 || Comments || Link || E-Mail|| [106 views] Top|| File under:
Science & Technology
Republic Day: UP police bids adieu to British-era .303 rifles after 75 yrs
[Business Standard] As the sun dawned on the Republic Day on Sunday, the Uttar Pradesh police bid adieu to legendry British-era .303 rifles after over 75 years of service.

The decommissioning of the weapon marks the end of an era.

The .303 Rifle, often carried by policemen, was a magazine-fed bolt action repetitive rifle that served as the main firearm used by the military forces of the erstwhile British Empire. It could fire one shot at a time after which the barrel needs to be reloaded by pulling the bolt for the next shot.

Former director general of police (DGP) Brij Lal said, "The .303 rifles were the workhorse of UP police, always giving the desired result, ever since they were introduced in UP Police in 1945. If there was an award for guns on the basis of their performance, the .303s or bolt action rifles would have certainly bagged one."

Brij Lal said, while he was in service, he had led several operations and had neutralized dreaded dacoits and gangsters. "The main reason behind success of this weapon could be its ability to sustain UP's rough terrain and work well even in mud, water and other extreme conditions we often face," he recalled.
Posted by: Besoeker || 01/26/2020 07:38 || Comments || Link || E-Mail|| [118 views] Top|| File under:
This is Palmetto State Armory's affordable MP5 alternative
[Gear Scout] Let's face it ‐ the MP5 might very well be one of the most legendary firearms of all time.

Having equipped military forces and law enforcement agencies worldwide since the 1960s, it's no surprise that the civilian gun market constantly clamors for Heckler & Koch's 9mm machine pistol.

While MP5 clones can run up an incredibly lofty price tag, South Carolina-based Palmetto State Armory seeks to change things up by offering firearms enthusiasts an affordable alternative that looks and functions virtually the same.

After years of teasing an MP5-inspired build, the company finally debuted the final version of their PSA5 at this year's SHOT Show in Las Vegas, NV.

Gear Scout got up close and personal with the gun.
Posted by: Besoeker || 01/26/2020 02:45 || Comments || Link || E-Mail|| [175 views] Top|| File under:
Who's in the News
31
[untagged]
4
Govt of Iran
4
Arab Spring
3
Govt of Pakistain Proxies
3
Govt of Iran Proxies
3
Islamic State
2
Taliban
2
Palestinian Authority
2
Govt of Qatar (MB)
2
Govt of Iraq
1
Tin Hat Dictators, Presidents for Life, & Kleptocrats
1
Ansarullah Bangla Team (AQIS)
1
Commies
1
Govt of Saudi Arabia
1
Hamas
1
Hezbollah
1
Jamaat-ul-Mujahideen Bangladesh (IS)
1
Moslem Colonists
1
Narcos
Bookmark
E-Mail Me
The Classics
The O Club
Rantburg Store
The Bloids
The Never-ending Story
Thugburg
Gulf War I
The Way We Were
Bio
Merry-Go-Blog
Hair Through the Ages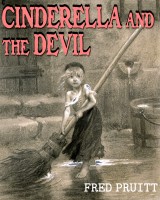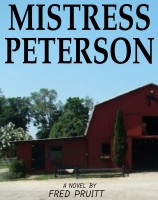 On Sale now!


A multi-volume chronology and reference guide set detailing three years of the Mexican Drug War between 2010 and 2012.

Rantburg.com and borderlandbeat.com correspondent and author Chris Covert presents his first non-fiction work detailing the drug and gang related violence in Mexico.

Chris gives us Mexican press dispatches of drug and gang war violence over three years, presented in a multi volume set intended to chronicle the death, violence and mayhem which has dominated Mexico for six years.
Click here for more information


Meet the Mods
In no particular order...


Steve White
Seafarious
Pappy
lotp
Scooter McGruder
john frum
tu3031
badanov
sherry
ryuge
GolfBravoUSMC
Bright Pebbles
trailing wife
Gloria
Fred
Besoeker
Glenmore
Frank G
3dc
Skidmark
Alaska Paul



Better than the average link...



Rantburg was assembled from recycled algorithms in the United States of America. No trees were destroyed in the production of this weblog. We did hurt some, though. Sorry.
18.232.125.29