-Signs, Portents, and the Weather-
Is Another Black Death On The Way?
[Zero] At the end of World War I, another pandemic, wrongly called the Spanish flu, killed an estimated 18 to 50 million people in Europe and North America.

Seventeen years after the SARS virus killed some 800 people in China and Canada and terrified the entire world, a new plague threatens the West: the Wuhan Coronavirus.

Officially named 2019-nCoV, the new virus has so far infected over 800 people in China. This latest plague erupted in the central Chinese city of Wuhan, population 11 million, which is located on the Yangtze River and is an important hub for national communications.

Like SARS, the Wuhan virus is believed to have come from a live animal market that specializes in exotic animals from the Himalayas or China's remote mountain regions. Serving exotic animals at dinner parties is a big status symbol in China. Sometimes they are even served while still alive. Dog meat is a favorite in northern China.

SARS was believed to have come from civet cats. As a result, thousands of these felines were brutally killed. But it was later determined the virus originated from bats, then spread to other captive animals. Bat soup is another Chinese delicacy.

Keeping large numbers of captive animals crammed together in cages with poor ventilation and no cleaning is an ideal vector for viral diseases. Each year, China consumes 730 million pigs. Fifty percent of China's factory farmed pigs have so far contracted lethal swine flu. Rising living standards have boosted demand for pork.

I have seen how China raises and transports pigs. It's a nightmare of brutality and inhuman behavior. No wonder so many of these intelligent sensitive animals fall ill and die. Swine fever could be payback for China's terrible cruelty to pigs.

And it's not just China. Pigs in North America are treated almost as badly. A lady where I live was actually jailed and prosecuted for having given water to a truckload of thirsty, starving, terrified pigs on the way to the slaughterhouse.

In North America, animals destined for slaughter are packed together and then dosed with heavy antibiotics to combat communicable diseases from over-crowding and mistreatment. These same antibiotics then enter our food chain, causing us ever growing viral resistance.

When the SARS epidemic erupted in South China 17 years ago, the Chinese communist party tried to hush up the crisis, allowing infected people to travel to North America and Europe.

Posted by: Besoeker || 01/26/2020 07:15 || Comments || Link || E-Mail|| [277 views] Top|| File under:
Africa Subsaharan
Herman Mashaba: A country without borders is not a country at all
[News24] Make no mistake, we face a crisis with illegal immigration in South Africa.

Our borders seem to exist only on maps, and thousands of people stream through on a daily basis without encountering any form of law enforcement.

The SANDF has been quite clear: they do not have the resources to protect 4 833km of our land borders with our neighbouring countries.

Let me be unequivocal here. I hate xenophobia and I denounce outbreaks of violence. I want to see the seven billion people of this world coming to South Africa to live, work and travel.

However, people must come into our country legally and, once here, must obey our laws.

This is not too much to ask. If you don't believe me, wonder across the border of most countries in the world and Africa and see how we would be treated.

Countries around the world take this very seriously. Elections are won and lost (in some of them) based on this very issue. So why then, when we raise this issue are we labelled xenophobic?

It's a good question.

Illegal immigration is costing our country dearly. Despite what some academics and talk show hosts say, there is no disputing this.

Because when thousands of people cross into our country every day, you can assume that some of them are doing so with criminal intent.

After all, we have become known as a "soft target" for foreign criminals fleeing their countries because of our combination of no border control and a criminal justice system that cannot tie its own shoe laces.

Senior policemen and women in our country have reported that over half of all arrests made are foreign nationals. In a country which features at the top of the list for violent crimes can we really afford to remain silent on this matter?

Again, let me be clear.

Most people coming into our country are not criminals. They are good people, trying to find opportunity in South Africa because of difficult circumstances in their own countries. But, we are a country too that has its own challenges.

We are unable to provide anywhere near adequately what is needed by our own South African citizens. With 39% unemployment, the highest levels of inequality, massive housing backlogs and an inability of government to meet the rising needs of healthcare and infrastructure, can we really afford to be helping so many people from other countries?

I know, at this point the talk show hosts like to suggest that these kinds of questions are designed to deflect government failure, and in some cases I believe they may be right.

About the author: Herman Mashaba is a South African entrepreneur, politician and the former Mayor of Johannesburg.
Posted by: Besoeker || 01/26/2020 03:41 || Comments || Link || E-Mail|| [125 views] Top|| File under:
Arabia
Qatar: The Islamist statelet
[AlAhram] Qatar still holds fast, regardless its new diplomacy, to hardline Islamist ideology. It will fail, because the rest of the Arab world saw the true colours of Islamists.

Following the mass protests in the Arab world that toppled decades-long regimes in major Arab nations like Egypt and Tunisia, the gas-rich statelet Qatar
...an emirate on the east coast of the Arabian Peninsula. It sits on some really productive gas and oil deposits, which produces the highest per capita income in the world. They piss it all away on religion, financing the Moslem Brotherhood and several al-Qaeda affiliates. Home of nutbag holy manYusuf al-Qaradawi...
has tried to have a foot in the political future of both nations, among others, through unequivocal support for the Islamist powers emerging there. Banking on its powerful media arm, al-Jazeera, the tiny Gulf state managed, for some time, to make the heads of millions spin and secure their support for the Islamist political agenda. Unfortunately, this malicious blend did succeed and the Islamists won the race both in Egypt and Tunisia, the two countries from whose grounds the spark of the so-called Arab Spring was first triggered. Though Egyptians got rid, once and for all, of the Islamists' rule, Tunisians will be going through difficult times to restore that bright modern image of Tunisia, the way nationalist hero Habib Bourguiba wanted it to be.
Continued on Page 49
Posted by: trailing wife || 01/26/2020 00:00 || Comments || Link || E-Mail|| [100 views] Top|| File under: Govt of Qatar (MB)
Government
INTERVIEW (Part I): Former CIA Officer Explains The Shocking Details And Dangers Of The 'Deep State'
[Daily Wire] Over the last several years, the term "Deep State" has been used frequently by both President Trump, during speeches and on social media, as well as by some Trump-supporting pundits. President Trump and the commentators who support him often use the term to describe a group of bureaucratic insiders who want the president out of office.

These individuals represent a loosely-connected web of unelected bureaucrats, often left over from previous administrations, who allegedly utilize their intel and reach in order to disrupt the agenda of the president and his allies.

But what exactly is the Deep State? Who exactly are the Deep State players? What damage can they do? And what can be done to stop them?

On Wednesday, I had the opportunity to speak with Bryan Dean Wright, a former CIA officer who now serves as a contract instructor for the military. Wright, a self-described "lifelong Democrat," was not only able to answer my questions about the Deep State, but provide incredible insight into this not-so-well-understood world of leakers and bad actors.

In part one of this interview, Wright discusses his own background in the CIA, the origins of what we would call the modern "Deep State," the bad actors operating from the inside, the damage they have done, and much more.


Posted by: Besoeker || 01/26/2020 12:50 || Comments || Link || E-Mail|| [215 views] Top|| File under:
A Peek at America before 1950 and the Assault by the Left
[American Thinker] Picture a neighborhood composed of low and middle income families, each with two parents, no homeless people, no street drugs, safe to walk the streets at night. Is this the figment of an overactive imagination? Well, it is in fact a peek at a neighborhood in New York City where the son of immigrant parents read The New York Times every morning in high school, before orchestra rehearsal. Me. The principal, strongly authoritarian and well loved, opened a weekly assembly of highly diverse youngsters by reading a psalm from the Bible. Tough-as-nails, yet tenderhearted teachers passed on a tradition of excellence in thought, expression, and civility while preparing us for a wide range of careers in a free and independent America.

This typical school of 1940s New York City had higher standards and grade profile than any counterpart today and operated on a budget far smaller in equivalent dollars than any current public school budget. In these "backward" times, the schools were free of substance abuse problems, sexual promiscuity, and identity problems. There was an abiding respect for the authority of teachers and parents and for the dignity of every person regardless of race, religion, or ethnicity. There were clubs in my school for religion, for foreign languages (including Latin). A Reporters' Club recorded significant events for the school paper. There were toy drives for a local hospital . . . The list of extracurricular engagements was long.

I think it's revealing that dictionaries in these "retrograde" times did not prefix definitions of words referring to high moral standards, such as virtue, with the phrase "regarded as." It did not have to be stated that opinion or "point of view" is not a valid basis for morality.

Where were we coming from? Where was I coming from? Well it was not from vengeance against America's "sins," real and imagined ‐ the basis for any ideology that dismisses the human flaws in every person, including saints and heroes. The journey I took ‐ we took ‐ was down-to-earth and mindful of the power that gave us life, known worldwide as God by people of every degree of intelligence.

A childhood flashback and reflection will perhaps help bring some focus to a past that still speaks to the present. This was before World War II . . .

At a street in Brooklyn that was closed to traffic for several blocks, archways with curlicue designs were raised on wooden posts . Bunting and lights trimmed a parade route for a feast. At twilight the ornate arches burst into sparkling color, as the lights entwining them went on. The smell of roasted nuts, sweets, and sundry aromas of Italian cuisine floated through the air in eddies, as curb-side vendors turned the street and sidewalks into a mile-long buffet of deli-grade food. People thronged and milled along the chain of carts and tables, ate, drank, and gabbed in block-party style.

Before long there was a boom of drums, a splash of cymbals, a blare of brass and woodwinds from the direction of the church and la processione began. Musicians in white shirts played robust marches, while men in shirtsleeves carried la Madonna di Pompei along the route. When the preciously sculpted symbol of the Holy Mother returned to the front steps of the church, fireworks filled the sky with brilliant streaks of light and volleys of artificial thunder that thrilled little Tony (me) to his core.
Posted by: Besoeker || 01/26/2020 03:03 || Comments || Link || E-Mail|| [165 views] Top|| File under:
In Major Deal, The Babylon Bee Purchases Competing Satire Site CNN
[BabylonBee] U.S.‐The Babylon Bee has been the world's best satire site for thousands of years, spawning dozens of secular knock-offs that just aren't quite as good.

The site announced a new acquisition this week, one that immediately made the site the largest satirical site on the planet: a purchase of competing satire site CNN for $12 billion. The move more than quadrupled the site's catalog of hilarious, satirical articles.

"We've long admired CNN's ability to parody leftist media organizations so effortlessly, and we're thrilled to have them under The Babylon Bee's umbrella," said site CEO Seth Dillon. "When you can't compete with hilarious satire like CNN, you obviously look for ways to get them on your team, and an acquisition seemed to make the most sense."

The new conglomerate organization will be called BNN. CNN writers and hosts will be instructed to simply keep doing what they're doing.

"We don't want them to change anything since you don't try to fix satirical content that's already incredible," Dillon said. "They'll just keep churning out incredibly skewed content in order to satirize the leftist media's inability to report anything without bias or prejudice."

Brian Stelter will produce satirical videos for The Babylon Bee, moving the site into the realm of video content for the first time. Again, though, his show's content will remain unchanged.

CNN will also benefit, as their content will now be clearly labeled satire, protecting them from getting sued to high heaven for their skewed coverage.

Site founder Adam Ford was against the move, but nobody listens to him anymore.
Posted by: Mullah Richard || 01/26/2020 00:00 || Comments || Link || E-Mail|| [153 views] Top|| File under:
Syria-Lebanon-Iran
How Iran's military outsources its cyberthreat forces
Much more at the link, all intelligible to general readers like me, but with terms and links of interest to you technical types. The author is Dorothy Denning, Emeritus Distinguished Professor of Defense Analysis at the Naval Postgraduate School, which sounds impressive.

[IsraelTimes] Tehran continues to develop cyberwar capabilities, carrying out attacks through a network of intermediaries, allowing regime to strike foes while denying direct involvement.

In the wake of the US killing of a top Iranian general and Iran's retaliatory missile strike, should the US be concerned about the cyberthreat from Iran? Already, pro-Iranian hackers have defaced several US websites to protest the killing of General Qassem Soleimani

. One group wrote "This is only a small part of Iran's cyber capability" on one of the hacked sites.

Two years ago, I wrote that Iran's cyberwarfare capabilities lagged behind those of both Russia and China, but that it had become a major threat which would only get worse. It had already conducted several highly damaging cyberattacks.

Since then, Iran

...a theocratic Shiite state divided among the Medes, the Persians, and the (Arab) Elamites. Formerly a fairly civilized nation ruled by a Shah, it became a victim of Islamic revolution in 1979. The nation is today noted for spontaneously taking over other countries' embassies, maintaining whorehouses run by clergymen, involvement in international drug trafficking, and financing sock puppet militias to extend the regime's influence. The word Iran is a cognate form of Aryan, the abbreviation IRGC is a cognate form of Stürmabteilung (or SA), the term Supreme Guide is a cognate form of either Shah or Führer or maybe both, and they hate Jews Zionists Jews. Their economy is based on the production of oil and vitriol...
has continued to develop and deploy its cyberattacking capabilities. It carries out attacks through a network of intermediaries, allowing the regime to strike its foes while denying direct involvement.

ISLAMIC REVOLUTIONARY GUARD CORPS-SUPPORTED HACKERS
Iran's cyberwarfare capability lies primarily within Iran's Islamic Revolutionary Guard Corps, a branch of the country's military. However,


there's more than one way to stuff a chicken...


rather than employing its own cyberforce against foreign targets, the Islamic Revolutionary Guard Corps appears to mainly outsource these cyberattacks.

According to the cyberthreat intelligence firm, Recorded Future, the Islamic Revolutionary Guard Corps uses trusted intermediaries to manage contracts with independent groups. These intermediaries are loyal to the regime, but separate from it. They translate the Iranian military's priorities into discrete tasks, which are then auctioned off to independent contractors.

Recorded Future estimates that as many as 50 organizations compete for these contracts. Several contractors may be involved in a single operation.
Posted by: trailing wife || 01/26/2020 00:00 || Comments || Link || E-Mail|| [89 views] Top|| File under: Govt of Iran
Who's in the News
31
[untagged]
4
Govt of Iran
4
Arab Spring
3
Govt of Pakistain Proxies
3
Govt of Iran Proxies
3
Islamic State
2
Taliban
2
Palestinian Authority
2
Govt of Qatar (MB)
2
Govt of Iraq
1
Tin Hat Dictators, Presidents for Life, & Kleptocrats
1
Ansarullah Bangla Team (AQIS)
1
Commies
1
Govt of Saudi Arabia
1
Hamas
1
Hezbollah
1
Jamaat-ul-Mujahideen Bangladesh (IS)
1
Moslem Colonists
1
Narcos
Bookmark
E-Mail Me
The Classics
The O Club
Rantburg Store
The Bloids
The Never-ending Story
Thugburg
Gulf War I
The Way We Were
Bio
Merry-Go-Blog
Hair Through the Ages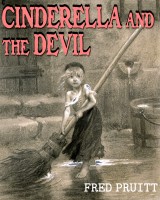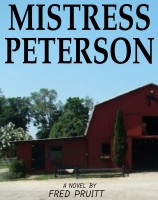 On Sale now!


A multi-volume chronology and reference guide set detailing three years of the Mexican Drug War between 2010 and 2012.

Rantburg.com and borderlandbeat.com correspondent and author Chris Covert presents his first non-fiction work detailing the drug and gang related violence in Mexico.

Chris gives us Mexican press dispatches of drug and gang war violence over three years, presented in a multi volume set intended to chronicle the death, violence and mayhem which has dominated Mexico for six years.
Click here for more information


Meet the Mods
In no particular order...


Steve White
Seafarious
Pappy
lotp
Scooter McGruder
john frum
tu3031
badanov
sherry
ryuge
GolfBravoUSMC
Bright Pebbles
trailing wife
Gloria
Fred
Besoeker
Glenmore
Frank G
3dc
Skidmark
Alaska Paul



Better than the average link...



Rantburg was assembled from recycled algorithms in the United States of America. No trees were destroyed in the production of this weblog. We did hurt some, though. Sorry.
18.232.125.29