Government
Utah Sheriffs' Association Send President Terse Letter Re. 2nd Amendment
The following letter appeared at the Utah Sheriffs' Association website.



17 January 2013

The Honorable Barack Obama
President of the United States of America
The White House
1600 Pennsylvania Avenue
Washington, DC 20500

Dear President Obama:

We, the elected sheriffs of Utah, like so many of our fellow Americans, are literally heartbroken for the loved ones of the murdered victims in Connecticut. As Utahans, we are not strangers to this kind of carnage- one of the latest being the 2007 Trolley Square murders wherein nine innocents were gunned down- five losing their lives.

We also recognize the scores of other recent domestic massacres, which have decimated countless honorable lives. As Americans, we value the sanctity of life. Furthermore, similar to our inspired Founders, we acknowledge our subservience to a higher power.

With the number of mass shootings America has endured, it is easy to demonize firearms; it is also foolish and prejudiced. Firearms are nothing more than instruments, valuable and potentially dangerous, but instruments nonetheless. Malevolent souls, like the criminals who commit mass murders, will always exploit valuable instruments in the pursuit of evil. As professional peace officers, if we understand nothing else, we understand this: lawful violence must sometimes be employed to deter and stop criminal violence. Consequently the citizenry must continue its ability to keep and bear arms, including arms that adequately protect them from all types of illegality.

As your administration and Congress continue to grapple with the complex issue of firearm regulations, we pray that the Almighty will guide the People's Representatives collectively. For that reason, it is imperative this discussion be had in Congress, not silenced unilaterally by executive orders. As you deliberate, please remember the Founders of this great nation created the Constitution, and its accompanying Bill of Rights, in an effort to protect citizens from all forms of tyrannical subjugation.

We respect the Office of the President of the United States of America. But, make no mistake, as the duly-elected sheriffs of our respective counties, we will enforce the rights guaranteed to our citizens by the Constitution. No federal official will be permitted to descend upon our constituents and take from them what the Bill of Rights-given them—in particular Amendment II—has given them. We, like you, swore a solemn oath to protect and defend the Constitution of the United States, and we are prepared to trade our lives for the preservation of its traditional interpretation.

The Utah Sheriffs' Association

Posted by: JohnQC || 01/26/2013 17:54 || Comments || Link || E-Mail|| [1443 views] Top|| File under:
Afghanistan
10 police killed in Afghanistan suicide attack
At least 10 policemen were killed and 18 others, mostly civilians, were wounded in a suicide attack Saturday in a crowded area of the northeast Afghan city of Kunduz, provincial authorities said.

The attacker, who was on foot, detonated his explosives next to a group of police officers, according to several sources.

"We have 10 dead, including the counter terrorism police chief and head of traffic police and their bodyguards," Sayed Sarwar Hussani, Kunduz police spokesman told AFP.

Thirteen civilians and five policemen were wounded in the blast, Hussani said, adding that the final death toll may rise.

The attack was "the work of the enemies of Afghanistan", he said, using a phrase common among Afghan officials to describe Taliban insurgents.
Posted by: tipper || 01/26/2013 12:37 || Comments || Link || E-Mail|| [578 views] Top|| File under:
Africa Subsaharan
South Africa court 'halts Zimbabwe helicopter donation'
Don't anybody be getting bad ideas now.




Oh! Oh! I seen this movie!


A court in South Africa has temporarily halted a delivery of helicopters to the Zimbabwean military, human rights group AfriForum says.

The group made the urgent request when it heard about the donation of South Africa's retired Alouette fleet.

It said it would be irresponsible to give equipment to a force that was not neutral ahead of this year's elections.

South Africa's defence ministry said the aircraft would not be assembled and would be used only for spare parts.

Elections in Zimbabwe in 2008 were marred by violence and allegations of vote-rigging.

Following regional negotiations led by South Africa, President Robert Mugabe's Zanu-PF party entered into a fractious coalition with the Movement for Democratic Change (MDC).

A recent report by US-based Human Rights Watch said that four years on, the security forces were still politically partisan, remaining loyal to Mr Mugabe and Zanu-PF.

Zimbabwe is also subject to a European Union arms embargo.
Posted by: tipper || 01/26/2013 12:03 || Comments || Link || E-Mail|| [400 views] Top|| File under:
Caribbean-Latin America
Argentine destroyer that led war against Britain sinks
Oh noes. Nice pic at the link. Took a 90 degree list at dock...


Argentina's defense chief says he's ashamed over the sinking of a mothballed Navy destroyer, an incident that critics say reflects the abandonment of a once-proud fleet.


Christina: "somehow this is the fault of those bastard colonialist Brits.We will have our revenge!"




The Argies had been using the ship as a source of spare parts. That'll be easier now as long as they don't mind a little salt corrosion. Or perhaps they could teach damage control to their sailors.
Posted by: Frank G || 01/26/2013 11:39 || Comments || Link || E-Mail|| [1488 views] Top|| File under:
Syria-Lebanon-Iran
Syria Intelligence Officers Killed by Bomb, Observatory Says
The al Qaeda in Iraq's affiliate Al Nusrah Front for the People of the Levant


The Levant includes most of modern Lebanon, Syria, Jordan, Palestine, Israel, Cyprus, Hatay Province and other parts of southern Turkey, some regions of northwestern Iraq and the Sinai Peninsula.


car kaboomed at least eight Syrian intelligence officers into the next life, reports Bloomberg.


I hate al Qaeda more than I detest pencil-neck. You know what they say about the enemy of my enemy. If al Qaeda wants to mass in a known geography, I say send in the drones.
Posted by: Mike Ramsey || 01/26/2013 09:32 || Comments || Link || E-Mail|| [619 views] Top|| File under:
Israel-Palestine-Jordan
Peres, Abdullah discuss Israeli-Palestinian peace
Jordanian King Abdullah II says the two-state solution will only be viable while Obama is still in office.


Or until Hamas gets the upper hand...

"The time to take action in the Middle East is now," was the resounding message of Abdullah's speech to the World Economic Forum in Davos on Friday. "If we're not too late... the two-state solution will only last as long as [US President Barack] Obama's term," he warned. "If it doesn't happen by then I don't think it will happen.

The Palestinians must be granted their rights to their own future, Abdullah said, as he called upon the international community to "end this conflict once and for all."

"For decades, Jordan has taken risks for peace, because the risk of continued conflict is much worse," he stressed. Following this week's elections in Israel, he said that peace and security must be the deepest wish of all Israelis.

Abdullah posited that Obama's position as a second term president was a "tremendous advantage." He added that in the next couple of months, Jordan would be marching toward Washington alongside it's international partners in the peace process, and saying "Mr. President, it's time to engage in the the Palestinian-Israeli peace process."

"Global leaders have a unique ability to make a difference, to negotiate different paths," he emphasized. Abdullah pointed to the the Arab Peace Initiative as a proposal that could create "an independent Palestine... and a secure Israel with normal relations with the Arab nations."

When questioned on Hamas's position, the Jordanian king expressed belief that the Islamic movement was now "being a bit more realistic, because this really is their last chance."


Hamas. Realistic. Uh-huh. Have they backed down from their charter? Do they no longer call for one Palestine from the Jordan to the Med? Let me know when they do and then we can discuss 'peace'...

He weighed up what he said were the only two possible solutions to the Palestinian-Israeli conflict: the two-state solution or the one state solution. Abdullah said the latter option "scares Israelis more." In an apparent reference to what Israelis call the "demographic threat" - which sees a Palestinian majority outnumbering the Jewish population - Abdullah added that one state would present Israel with a dilemma between a democratic state or an apartheid state. "The two-state solution is the only solution," he concluded.


Just as long as the Palestinian state isn't Jordan, right your Highness?
Posted by: tipper || 01/26/2013 09:21 || Comments || Link || E-Mail|| [573 views] Top|| File under:
Africa Subsaharan
Crocodile Dundee on the veld
A MASSIVE operation to round up thousands of escaped crocodiles has intensified in flood-soaked South Africa.

''A thousand have already been caught,'' a police spokesman, Hangwani Mulaudzi, said on Friday.

South African media said about half of the 15,000 reptiles at the Rakwena Crocodile Farm in the far north of the country had escaped last Sunday amid torrential downpours.

The owners were forced to open the gates to prevent a storm surge.

The animals have scattered far and wide making the recapture operation more tricky. One croc was found next to a mall in the town of Musina, 120 kilometres away.


Posted by: tipper || 01/26/2013 09:05 || Comments || Link || E-Mail|| [579 views] Top|| File under:
Africa North
22 dead after Egypt court verdict
Twenty-two people were killed today in violence that erupted in Port Said, northeast of Egypt's capital, after protesters took to the street angry that people from their city had be blamed for a soccer disaster, state television said. More than 200 people were also injured, state television reported, citing the health ministry.
Posted by: tipper || 01/26/2013 09:01 || Comments || Link || E-Mail|| [1678 views] Top|| File under:
Syria-Lebanon-Iran
Iranian ship back home after Sri Lankan escape
An Iranian-flagged cargo ship that fled Sri Lankan waters after weeks of detention by the island nation's navy has arrived back in Iran, according to ship-tracking data published by Reuters.

The Sri Lankan navy fired warning shots in early January to prevent the MV Amina from leaving its waters, acting on a court order obtained by Germany's DVB Bank in pursuit of debts it said were unpaid.

Days later, however, the vessel sailed away from the island in rough seas, the navy said.


Next time an Iranian-flagged vessel won't get the benefit of warning shots.

The Amina, formerly called Shere, is managed by Tehran-based Rahbaran Omid Darya Ship Management, which the European Union and United States have said is a front for Islamic Republic of Iran Shipping Lines (IRISL), Iran's biggest cargo carrier.

IRISL has faced Western sanctions for years based on accusations of transporting weapons, a charge it denies.

After sailing out of Sri Lankan waters the Amina vanished from ship-tracking systems off the southwest coast of India. It arrived back in the Iranian port of Bandar Abbas on Friday where it has dropped anchor near two other ships which DVB Bank has previously tried to seize, tracking data shows.

The Amina was seized in December after DVB obtained an order on Dec. 12 from the Colombo High Court to hold the vessel. Court documents showed that DVB Bank sought to recover millions of dollars in unpaid debts.

Amina is one of four Iranian bulk ships DVB has been trying to seize. An Iranian-owned dry bulk ship called Uppercourt has been held in in the northern Chinese cargo port of Qinhuangdao since November.

Two other vessels that DVB Bank has previously tried to seize, the Tongham and Artin, are also anchored off Bandar Abbas, a key Iranian port near the Strait of Hormuz.


Sounds like a job for Seal Team Four...

The Artin, previously called Vobster, sailed away from Qinhuangdao in early November, arriving back in Iran in mid-December.

IRISL has tried to dodge sanctions by changing its flags, ship names, and setting up front companies, the US Treasury and the EU have said.
Posted by: tipper || 01/26/2013 08:13 || Comments || Link || E-Mail|| [445 views] Top|| File under:
Economy
China's Shale Gas Dream
h/t Instapundit


China is believed to hold the world's largest reserves of shale gas, with the Ministry of Land and Resources estimates the country has 134 trillion cubic meters of shale gas with 25 tcm of this recoverable.


I do believe a shoe is descending on oil ticks.
Posted by: g(r)omgoru || 01/26/2013 07:35 || Comments || Link || E-Mail|| [436 views] Top|| File under:
Economy
US government goes after rating agencies
Early in the 4th century, Emperor Diocletian issued an infamous decree to control spiraling wages and prices in the rapidly deteriorating Roman Empire.

As part of his edict, Diocletian commanded that any merchant or customer caught violating the new price structures would be put to death.

This is an important lesson from history, and a trend that has been repeated numerous times. When nations are in terminal economic decline, governments will stop at nothing to keep the party going just a little bit longer.

I thought of Diocletian's desperation a few days ago when I read about the recent sanctions imposed on US rating agency Egan-Jones. It's a similar story--

For years, major rating agencies (S&P, Moody's, and Fitch) have championed the outright fraud of our financial system by pinning pristine credit ratings on insolvent governments and their heavily inflated currencies.

In doing so, the rating agencies are effectively claiming that the greatest debtor that has ever existed in the history of the world is nearly 'risk-free'.


A scam 50 years in the making


Clearly this is a ridiculous assertion. With a debt level over 100% of GDP, the US is so broke that the government must borrow money just to pay interest on the money it's already borrowed. They've lost over a trillion dollars a year since 2008, yet they still spend money on things like drones and body scanners. It's crazy.

As with any good scam, the government must maintain public confidence. The moment someone says 'the Emperor has no clothes,' that shallow, fragile confidence will come crashing down and expose the scam. Dissent must be vigorously and swiftly pursued.

So when S&P finally downgraded the US one notch in August 2011, the SEC and Justice Department announced that S&P was under investigation, just two weeks later.

Egan-Jones, a smaller rating agency, has been even more aggressive, downgrading the US credit rating three times in 18 months. And while the federal government may not have imposed Diocletian's death penalty, they are just as willing to squash dissent.

In a country that churns out thousands of pages of new regulations each week, it's easy to find a reason to go after someone. As you read this letter, in fact, you are probably in violation of at least a dozen regulatory offenses.

In the case of Egan-Jones, the SEC brought administrative action against the agency within two weeks of their second downgrade. And a few days ago, the case was settled.

I'm sure you have already guessed the ending: Egan-Jones is banned from for the next 18 months from rating US government debt. They've effectively been silenced from telling the truth.

The lesson here is obvious. Just as in Roman times, bankrupt nations today will stop at nothing to keep up the scam just a little bit longer.

Given that all this is happening at a time when Congress is voting to suspend the debt ceiling entirely, these actions are the clearest sign yet of just how desperate the government has become.

Could the warning signs be any more obvious?


No. But as long as the bread and circuses keep going, the public won't care.
Posted by: DarthVader || 01/26/2013 00:40 || Comments || Link || E-Mail|| [449 views] Top|| File under:
Syria-Lebanon-Iran
Assad's Mother Fled Syria, US Ambassador Confirms
[Times of Israel] Anisa Makhlouf reportedly reunites with her daughter, Bushra Assad, in the United Arab Emirates

Anisa Makhlouf, the mother of Syria's
Hereditary President-for-Life Bashir Pencilneck al-Assad


Despoiler of Deraa...


, has fled the country, and is currently residing in the United Arab Emirates, a former American envoy to the civil war-torn country confirmed Thursday.

"Members of the regime, little by little, are flaking off," said Robert Ford, who is still officially the US ambassador to Syria, even though relations between the two countries have been in a hiatus.

"They themselves know they are losing," he told CNN.

Makhlouf, the widow of former president Bashir al-Assad, is considered a powerful figure in Syria, despite her advanced aged -- she was born in 1934 -- and the scarcity of her public appearances.

According to recent reports, Makhlouf joined her daughter, Bashir al-Assad's eldest sister, Bushra, in the UAE.

Bushra Assad escaped Syria with her five children in July 2012, after her husband, Bashar's close confidant Assef Shawkat, was killed in a bombing in Damascus


...Capital of the last remaining Baathist regime in the world...


that also claimed the lives of Syria's defense minister and a top general.

According to Ford, the Assad regime is crumbling bit by bit.

"You can see little by little the inner core is weakening," he said. "But again, it's a gradual process."

When the UN envoy to Syria, Lakhdar Brahimi, met with Assad in December, Ford said, it was clear that the war was closing in on the embattled president.

"He told us that you could hear artillery outside the president's office," he said. "The fighting is getting that close now to the inner circle itself. And so you can imagine what that does to their own spirits, their own morale."

Assad has grown increasingly entrenched in the 22 months since the start of a popular uprising that has called for his ouster and claimed the lives of over 60,000 Syrians, according to UN figures.

According to a recent report in the Saudi daily al-Watan, the Syrian president has moved with his family and a select cadre of associates to a warship off Syria's coast, where he is being guarded by Russian naval forces.

Russia has remained the regime's staunchest ally, vetoing international intervention at the UN Security Council.

Intelligence sources told the paper that Assad's fear of opposition advances in the capital was among the reasons for his retreat to sea, which would allow for quick evacuation to Moscow if need be.

Assad now travels by helicopter to mainland Syria for official meetings in his presidential palace in Damascus, having lost faith in his security detail, the report said.

But despite the mounting pressure on Assad, on Thursday the French foreign minister told

news hound

s that the regime's fall was not imminent -- a stark admission by

La Belle France

, one of the most ardent supporters of the Syrian rebels.

"The solution that we hoped for -- that is to say, Bashar's fall, the rise of the opposition to power -- there are no recent signs that are as positive as that," Laurent Fabius said.
Posted by: trailing wife || 01/26/2013 00:13 || Comments || Link || E-Mail|| [1491 views] Top|| File under:
Britain
UK Police: New Arrest In Syria Kidnap Inquiry
[Ynet] British police say they've made another arrest as part of their investigation into the kidnapping of freelance photographers in Syria. John Cantlie and Jeroen Oerlemans say they were captured by Islamist fanatics in Syria and held there between July 17 and July 26.

The photographers said that some of their captors spoke with British accents, raising concerns that UK

Mohammedan

s might be slipping into Syria to join

hard boyz

fighting. Scotland Yard said Thursday that the 31-year-old man taken into custody had previously been incarcerated
Book 'im, Mahmoud!
earlier this month but had been released without charge.
Posted by: trailing wife || 01/26/2013 00:06 || Comments || Link || E-Mail|| [603 views] Top|| File under:
Syria-Lebanon-Iran
Report: Suspected 'israeli' Spy - Top Hezbollah Operative
[Ynet] The al-Quds al-Arabi newspaper reported that Ali Rafik Yari who was tossed in the slammer
I ain't sayin' nuttin' widdout me mout'piece!
in

Leb

this week for collaboration with Israel is a top Hezbollah operative.


...which could mean all sorts of interesting things.

Earlier this week, Hezbollah-affiliated Al-Manar TV reported that Yari began collaborating with the Mossad in 1990, and provided Israel with information on centers belonging to Hezbollah and the Lebanese army.


Over twenty years of information. No wonder the Hizb'allahniks were getting autodialed calls on their cell phones during Israel's last little excitement in Shiite Lebanon.
Posted by: trailing wife || 01/26/2013 00:06 || Comments || Link || E-Mail|| [497 views] Top|| File under: Hezbollah
Israel-Palestine-Jordan
Israel, Switzerland Sign Security Cooperation Agreement
Probably not trading chocolates and cuckoo clocks for Jaffa oranges and those really wonderful dates.

[Ynet] Defense Minister Ehud Barak met with his Swiss counterpart Ueli Maurer during the World Economic Forum in Davos, Switzerland


...home of the Helvetians, famous for cheese, watches, yodeling, and William Tell...


, and signed a security cooperation agreement between the two countries.

According to the agreement, the cooperation will be expressed in security policy, military industries and cooperation between the armies.
Posted by: trailing wife || 01/26/2013 00:06 || Comments || Link || E-Mail|| [497 views] Top|| File under:
Africa North
Egyptian Army Deploys Troops In Suez After Clashes
[Jpost] Egypt's armed forces deployed troops on the ground in the city of Suez early on Saturday after seven protesters and a soldier were

rubbed out

in

festivities

on the second anniversary of the uprising against Hosni Mubarak


...The former President-for-Life of Egypt, dumped by popular demand in early 2011...


"We have asked the third armed forces to send reinforcements on the ground until we pass this difficult period," Adel Refaat, head of state security in Suez told state television


... and if you can't believe state television who can you believe?
Posted by: trailing wife || 01/26/2013 00:05 || Comments || Link || E-Mail|| [465 views] Top|| File under:
Israel-Palestine-Jordan
Report: 4 Gazans Hurt By IDF Gunfire...Or Not
Sources in

Gazoo

say four Paleostinians sustained light to moderate wounds at hand of Israeli troops. IDF says one Paleostinian was hurt in riot near border fence


Nothing to see here, it's just boys being boys..

Paleostinian sources in

Gazoo

reported three Paleostinians

were maimed

by IDF gunfire and another was hurt by a gas grenade in the north of the Strip, east of the city of Jabalia, on Friday.

According to the report, the four sustained light to moderate wounds and were taken to a local hospital.


Three scratches and a stubbed toe, according to the medical charts.

The IDF said in response that dozens of Paleostinians illegally gathered next to the

Gazoo

border, noting that some rioted and tried to breach the fence.


Perhaps the Juices will be less alert during Purim or the Passover Seder...

The troops attempted to disperse the crowd, hurting one Paleostinian in the process, the army said.


That was the stubbed toe. The damned Juice tripped him -- with his eyes.

Several incidents that saw IDF troops firing at Paleostinians at the border have been reported since the brief war between Israel and

Hamas, always the voice of sweet reason,

in November. The army explained in the past that the Paleostinians often enter the closed buffer zone near the border and try to damage the fence.

A Paleostinian was hurt by IDF gunfire near Beit Lahia, also in

Gazoo

's north, in a similar incident last Friday.
Posted by: trailing wife || 01/26/2013 00:05 || Comments || Link || E-Mail|| [593 views] Top|| File under:
Africa North
French special forces 'to protect' Niger uranium mines
[FRANCE24]

La Belle France

is to deploy special forces to protect uranium mines belonging to French nuclear energy giant Areva in Niger, according to a report in a news magazine this week.

According to weekly Le Point, French Defence Minister Jean-Yves Le Drian has given the go-ahead for an elite team from

La Belle France

's armed forces to reinforce local security at the company's two sites in Niger, a former French colony.

The move comes amid a heightened security threat following a French-led offensive to drive Islamist separatists out of northern Mali, and the deadly hostage crisis at the In Amenas gas facility in Algeria, which

bully boyz

said was in

Dire Revenge™

for the French military intervention.

The decision to deploy troops, however, was taken earlier in January, after a botched operation to rescue a captured French intelligence agent Denis Allex in southern Somalia, according to Le Point. Allex had been held hostage by

bully boyz

there since 2009.

It is the first time government troops will be sent overseas to protect a facility owned by a private French company, according to Le Point, although French marines are already deployed on cargo ships travelling through the pirate-infested waters of the Indian Ocean and the Gulf of Guinea.

Niger's uranium a strategic French asset

The special forces team will be sent to the Imouraren and Arlit sites operated by Areva, according to the report.

Seven workers, including five

Frenchies

, were

kidnapped

in Arlit by

bully boyz

linked to al Qaeda's North African Branch, in 2010. Three of those hostages were later released, but four French citizens are still being held.

Areva, which relies on mines in Niger to supply

La Belle France

's nuclear power stations with uranium, confirmed it was beefing up its security on Thursday.

"We are obliged to reinforce our security ... in the light of the current situation [

La Belle France

's intervention in Mali]," Areva Chief Executive Officer Luc Oursel told BFM TV, although he refused to comment on the report that this would involve French special forces.

Officials in Niger, while acknowledging that the security threat was heightened, said that no agreement had been reached - for the moment - for special forces to be deployed.

Areva has been mining uranium in Niger for more than fifty years and the company is the country's single biggest investor.

According to a 2008 report by a French parliamentary committee, about 18 per cent of the raw material used to power

La Belle France

's 58 nuclear reactors came from Niger in 2008.

Posted by: Fred || 01/26/2013 00:00 || Comments || Link || E-Mail|| [580 views] Top|| File under: al-Qaeda in North Africa
-Lurid Crime Tales-
Akron has reverse drive-by shooting
Akron woman claims she was shot as she drove by two men walking in the street. Police say the men moved to the side of the road, but as the woman drove past one of the men fired several shots at her Nissan Altima.

One of the bullets penetrated the vehicle and struck the victim in the back in her upper right shoulder.
Posted by: Anguper Hupomosing9418 || 01/26/2013 00:00 || Comments || Link || E-Mail|| [491 views] Top|| File under:
Africa Horn
Twitter Suspends Account of Somali Islamist Insurgents
[An Nahar] Twitter suspended the account of Somalia's Al-Qaeda linked Shebab insurgents Friday, days after they posted photographs of a French commando they killed and threatened to execute Kenyan hostages.

A message from Twitter on the English-language @HSMPress account read that it had "been suspended", without elaborating. The extremist's Arabic account confirmed the suspension, denouncing it as censorship.

Posted by: Fred || 01/26/2013 00:00 || Comments || Link || E-Mail|| [628 views] Top|| File under: al-Shabaab
The Grand Turk
Turkey Allows Use of Kurdish Language in Court
[An Nahar] Turkey's parliament passed a law late Thursday giving Kurds the right to use their own language in court, the state-run Anatolia news agency reported.

The right to give testimony in their mother tongue was one of the key demands raised by hundreds of prison inmates who went on a 68-day hunger strike that ended in November.

The new law also overturned a ban on conjugal visits for Kurdish inmates.
Continued on Page 49
Posted by: Fred || 01/26/2013 00:00 || Comments || Link || E-Mail|| [431 views] Top|| File under:
Africa North
Tunisia PM to Reshuffle Cabinet Saturday
[An Nahar] Prime Minister Hamadi Jebali is due to announce on Saturday the results of lengthy consultations on a reshuffle of Tunisia's cabinet, a government statement said.

Jebali, of the ruling Islamist party Ennahda, "will make a statement to

news hound

s on the result of consultations with the political parties on a government reshuffle, at 1:00 pm (1400 GMT) on Saturday," the statement said.

Ennahda first said that a reshuffle was "imminent" last July to enlarge the current coalition that also includes two secular center-left parties, Ettakatol and President Moncef Marzouki's Congress for the Republic.

The talks have constantly foundered on the refusal of the Islamists to give up key ministries including foreign affairs and the interior.

Political disagreement has also been rife over the content of the constitution and the political system in Tunisia, which sparked the Arab Spring when it ousted veteran strongman Zine El Abidine Ben Ali in early 2011.

Social unrest has injected urgency into the reshuffle negotiations.

The North African nation has been rocked by discontent that went kaboom! into violence earlier this month in the southern town of Ben Guerdane and at Siliana in the northwest last month, injuring 300 people.

Ennahda is refusing to move Ali Larayedh as interior minister. He has come under fire for his handling of the unrest and attacks by

krazed killer

Salafist

Mohammedan

s.

Foreign Minister Rafik Abdessalem has also been linked to a corruption scandal.

Posted by: Fred || 01/26/2013 00:00 || Comments || Link || E-Mail|| [394 views] Top|| File under: Arab Spring
San Francisco Officials Prepare For Super Bowl, Hope To Avoid Violence
[SANFRANCISCO.CBSLOCAL] Lee said city officials plan to talk to small businesses in the Mission District and elsewhere that were most affected by the World Series violence starting next week. He also said bars need to be aware of how much alcohol they're serving.


I assume that by "alcohol" he means "liquor" or "beer" or "wine," rather than some kind of solvent or an inefficient motor fuel.


Mayor Lee went as far as suggesting bars serve something other than hard alcohol during the game.


Because nobody likes a beer while they're watching the biggest game of the year. Iced tea goes with pizza just fine, doesn't it?


"I suggest that they serve something (other) than heavy alcohol during the times of celebration cause [sic] that inebriation sometimes doesn't help with people who might go beyond the bounds of acceptability in their celebration," Lee told reporters Thursday.


But if you deny them "beer" or "wine" or "liquor" they'll be just fine. But don't worry -- there's no way they're not gonna vote for you next time.
Posted by: Fred || 01/26/2013 00:00 || Comments || Link || E-Mail|| [400 views] Top|| File under:
Syria-Lebanon-Iran
Many Heed Syria Regime Call for 'Million-Man Prayer'
[An Nahar] A large number of Syrians on Friday heeded a call by the authorities to join weekly

Moslem

prayers for security and gathered in mosques across the country, the state news agency SANA said.

"Popular participation was broad in the prayer in mosques across Syria for the return of safety and security to the homeland," SANA said, a day after a

Moslem

feast in which the authorities called for a "million-man prayer."

State television broadcast footage of prayers at the Umayyad mosque in central Damascus


...The capital of Iran's Syrian satrapy...


, showing hundreds of people, as Sheikh Mohammed Said Ramadan al-Bouti, a top

holy man

frequently featured on television, led the prayer.

"O God, we implore you... in our distress. We beg you not to forget us. We ask for your kindness, and for peace and safety across our Syria. We ask for a miracle of your many miracles, to cleanse our country from oppression and of those rogues who commit injustice, murder and slaughter," he said.

The sheikh also recited a prayer for
Hereditary President-for-Life Bashir Pencilneck al-Assad


Supressor of the Damascenes...


"Give your servant (Assad) success on his good path," he said, and called for national unity in the strife-torn country.

"Neither religious differences nor the enemies of religion will separate us," he said.

Elsewhere on Friday, protesters in flashpoints across Syria held demonstrations calling for the fall of Assad under the slogan: "Our leader for ever, the Prophet Mohammed."


Posted by: Fred || 01/26/2013 00:00 || Comments || Link || E-Mail|| [403 views] Top|| File under: Govt of Syria
Britain
Lib Dem MP David Ward defends remarks about Israel
[GUARDIAN.CO.UK] A Liberal Democrat MP facing disciplinary action over comments about Israel's treatment of Paleostinians that he made ahead of Holocaust Memorial Day has said that he will defend his actions in front of his party's chief whip.

David Ward sparked a backlash after posting an item on his website about honouring those who were persecuted and killed during the Holocaust but also accusing "the Jews" of "inflicting atrocities on Paleostinians ... on a daily basis".

Despite coming in for intense criticism on social media and elsewhere, the MP stood by his comments and said later that that he would set out his case if he faced disciplinary action.
Continued on Page 49
Posted by: Fred || 01/26/2013 00:00 || Comments || Link || E-Mail|| [474 views] Top|| File under:
India-Pakistan
Agents of death descend on Peshawar
[Dawn] The forces of doom and destruction have stepped up their deadly campaign in Beautiful Downtown Peshawar


...capital of Khyber Pakhtunkhwa (formerly known as the North-West Frontier Province), administrative and economic hub for the Federally Administered Tribal Areas of Pakistan. Peshawar is situated near the eastern end of the Khyber Pass, convenient to the Pak-Afghan border. Peshawar has evolved into one of Pakistan's most ethnically and linguistically diverse cities, which means lots of gunfire.


, unleashing a series of

murder

s. They struck the city again and again during the past three weeks with ferocity, leaving the protectors of public life and property with shamelessly coward faces.

If businessman Abrar Hussain's violent killing in the most unfortunate circumstances on Jan 2 near Lady Reading Hospital did not move the saviours of law and order out of their perennial official slackness, Dr Shah Nawaz's murder committed 20 days later, with swiftness and deadly ease of the highest criminal order, should not be a surprise for anyone except for the Khyber-Pakhtunkhwa
Continued on Page 49
Posted by: Fred || 01/26/2013 00:00 || Comments || Link || E-Mail|| [649 views] Top|| File under: al-Qaeda in Pakistan
Two Afghan clerics killed in Hangu
[Dawn] Unknown assailants

bumped off

two Afghan

holy men

at a mosque in Hangu city on Wednesday night, police said.

They said that the mosque attack occurred in Kata Kani area, where the Afghan refugees had been living for past several months.

Those killed were identified as Maulana Zahir and Maulana Mohammad Yousuf. The police said that one person was injured in the attack. However,


a clean conscience makes a soft pillow...


his name could not be ascertained.

The injured person was taken to district headquarters hospital. Officials said that security had been tightened in the sectarian-hit sensitive area of Hangu, while police had cordoned off the area and started search operation.

The city police have started investigations after registering FIR of the case against unknown terrorists.

Posted by: Fred || 01/26/2013 00:00 || Comments || Link || E-Mail|| [648 views] Top|| File under: al-Qaeda in Pakistan
Aid cut to Pakistan will be unkind, argues Kerry
[Dawn] Senator John F. I was in Vietnam, you know Kerry
Senator-for-Life from Massachussetts, the Senate's current foreign policy expert, filling the vacated wingtips of Joe Biden...
, President Barack Obama
The campaign's over, John...
's nominee for secretary of state, said during his confirmation hearing on Thursday that cutting US aid to Pakistain, would be a "dramatic, draconian and sledge-hammer" measure.
Continued on Page 49
Posted by: Fred || 01/26/2013 00:00 || Comments || Link || E-Mail|| [534 views] Top|| File under: Govt of Pakistan
Indian president issues veiled warning to Pakistan
[Dawn] India's president told Pakistain on Friday that its hand of friendship should "not be taken for granted" following a string of deadly border

festivities

between the two sides in the disputed

Kashmire

region.


That's an awfully sheer and lacy symbolic veil, extending as far down as the eyebrows, it seems to me, rather than one of those solid blue Afghan burkas with a mesh screen over the eyes, so the moving blue object can see where she is placing her feet.

President Pranab Mukherjee's warning comes amid a ceasefire which took hold last week in

Kashmire

after the Indian and Pak armies agreed to halt cross-border firing that has threatened to unravel a fragile

grinding of the peace processor

.

"We believe in peace on the border and are always ready to offer a hand in the hope of friendship," Mukherjee said in a televised address on the eve of the country's Republic Day celebrations.
Continued on Page 49
Posted by: Fred || 01/26/2013 00:00 || Comments || Link || E-Mail|| [420 views] Top|| File under: Govt of Pakistan
Syria-Lebanon-Iran
Former Iran Lawmakers Offer Nuclear Compromise
[An Nahar] Exiled former Iranian

politician

s on Thursday proposed a compromise to avert conflict over Tehran's nuclear program, calling for an end to sensitive uranium enrichment and an easing of U.S.-led sanctions.

In a letter sent to U.S. President Barack Obama
On this Memorial Day, as our nation honors its unbroken line of fallen heroes -- and I see many of them in the audience here today...
, Iran's supreme leader Ayatollah Ali Khameini and the European Union
Continued on Page 49
Posted by: Fred || 01/26/2013 00:00 || Comments || Link || E-Mail|| [500 views] Top|| File under: Govt of Iran
Europe
Spain Unemployment Rate Shoots to 26%
[An Nahar] Spain announced Thursday that its unemployment rate surged to a modern-day record of 26 percent in the final quarter of 2012 as nearly six million people searched in vain for work in a biting recession.
"Quick! Do something counterintuitive!"
"Good idea. Let's raise taxes!"
"Again!"
The jobless rate climbed from a rate of 25.02 percent the previous quarter, reaching the highest level since Spain returned to democracy after the death in 1975 of General Francisco Franco.
Continued on Page 49
Posted by: Fred || 01/26/2013 00:00 || Comments || Link || E-Mail|| [476 views] Top|| File under:
India-Pakistan
Green-on-green clash in Khyber tribal region kills 32
[Dawn] An intense gun-battle erupted between two banned

myrmidon

groups in Khyber Agency
's Tirah Valley on Friday, with at least 32

snuffies

so far killed in the clash.

Intelligence officials said the gun-battle started late Thursday between the proscribed Tehrik-e-Taliban Pakistain (TTP) and rival group Ansarul Islam (AI) in Tirah Valley's Maidan village. The dead included 23 Ansar fighters and nine TTP

myrmidon

s, while several others were also injured.

Officials said the

corpse count

was likely to increase as the fighting had not yet ended.
Continued on Page 49
Posted by: Fred || 01/26/2013 00:00 || Comments || Link || E-Mail|| [2283 views] Top|| File under: Lashkar e-Taiba
Arabia
Bahrain Police Fire Tear Gas at Protesters
[An Nahar] Bahraini riot police fired tear gas to disperse an unauthorized demonstration attended by hundreds of protesters in Manama on Friday, witnesses said.

The protest, called by the main Shiite opposition bloc al-Wefaq, chanted anti-regime slogans, including "Down (King) Hamad" -- in reference to the king of Bahrain.

Riot police tossed in the slammer
Drop the gat, Rocky, or you're a dead 'un!
several people after dispersing the demonstration using tear gas, according to witnesses.

The interior ministry said on Wednesday it would not authorize any protests called for by al-Wefaq and that security forces would use force to "maintain security."

"Calls for unauthorized demonstrations show a lack of credibility from certain parties... in restarting dialogue for national reconciliation," government spokeswoman Samira Rajab said on Friday.

King Hamad


...King of Bahrain (since 14 February 2002), having previously been its emir (from 6 March 1999). He is a Sunni, while the rest of Bahrain is predominantly Shiite...


had called during the week for a new round of national dialogue, previously shunned by the Shiite-led opposition.

Last month Crown Prince Salman bin Hamad al-Khalifa also called for a dialogue as protests continued in the Shiite-majority kingdom despite a heavy-handed crackdown on demonstrations in March 2011.

The Gulf state has been shaken by unrest since its forces in March 2011 crushed a month of popular Shiite-led protests demanding greater rights and an end to what they said was discrimination by the Sunni royals.

The International Federation for Human Rights says 80 people have died since the start of the Arab Spring-inspired uprising on February 14, 2011.

Posted by: Fred || 01/26/2013 00:00 || Comments || Link || E-Mail|| [700 views] Top|| File under: Arab Spring
India-Pakistan
India to press for Headley's extradition
NEW DELHI - India said on Friday that it would continue to press for the extradition of Lashkar-e-Taiba (LeT) operative David Headley, sentenced by a US court to 35 years in prison for his role in the 26/11 Mumbai attack, and would have sought more punishment had he been tried here.


Works for me. Let him serve 35 years in an Indian prison, so long as he gets the death penalty afterwards...

Ministers, the ruling Congress as well as the opposition Bharatiya Janata Party (BJP) said the government should keep trying for the extradition of the Pakistani American who played a key role in the 26/11 attack.

A day after the Chicago court ruling, External Affairs Minister Salman Khurshid said: "Had we tried him, we would have sought much more. "We are a little disappointed as we wanted that he should have been brought here and tried as the real loss has been of India. It would have been appropriate if he would have been tried here," Khurshid told reporters here.

Continued on Page 49
Posted by: Steve White || 01/26/2013 00:00 || Comments || Link || E-Mail|| [444 views] Top|| File under: Lashkar e-Taiba
-Lurid Crime Tales-
Police raid prompts IMF's Lagarde to speak out
[FRANCE24] IMF chief Christine Lagarde denied on Thursday any wrongdoing in the settling of a 2008 fraud case after police stepped up their investigation into the affair, searching the home of her former chief of staff, France Telecom CEO Stéphane Richard.
Posted by: Fred || 01/26/2013 00:00 || Comments || Link || E-Mail|| [407 views] Top|| File under:
China-Japan-Koreas
North Korea Threatens 'Physical' Action against Seoul over U.N. Sanctions
[An Nahar]
North Korea on Friday threatened "physical counter-measures" against rival South Korea -- the latest in a series of bellicose warnings sparked by a tightening of U.N. sanctions against Pyongyang.

"If the South Korean puppet regime of traitors directly participates in the so-called U.N. 'sanctions,' strong physical countermeasures would be taken," the North's Committee for Peaceful Reunification of Fatherland said.

The warning, carried by the official Korean Central News Agency, came a day after North Korea's top military body threatened to conduct a third nuclear test and boost its ability to strike the United States.
Continued on Page 49
Posted by: Fred || 01/26/2013 00:00 || Comments || Link || E-Mail|| [430 views] Top|| File under:
Syria-Lebanon-Iran
Violence Kills 129 in Syria as Protesters Slam Regime, Rebels
[An Nahar] Violence showed no sign of abating on Friday on Syrian battlefields as protesters slammed both the regime and rebels fighting to overthrow it.

The regime's air force launched air raids on several rebel-held towns, including in Damascus


...Capital of the last overtly fascist regime in the world...


province, said the Syrian Observatory for Human Rights, which relies on a broad network of activists, doctors and lawyers.

Activists reported an escalation of the army's fierce campaign to reclaim

jihad boy

-held areas in Homs in central Syria, which lays on the strategic route linking Damascus to the sea.

In Homs city, the army shelled the Juret al-Shiyah and Khaldiyeh neighborhoods, which have been bombarded frequently since the start of the anti-regime revolt in March 2011, the Observatory said.

At least 129 people were killed in Friday's violence, the

Britannia

-based monitoring group said, including 40 civilians.

And while state-run SANA news agency said many Syrians heeded a call by the government and prayed for security on Friday, protesters in flashpoint areas demonstrated for Assad's fall.

Amateur video shot in Houla, in Homs province, showed dozens of protesters on the streets despite army shelling.

Meanwhile in Saraqeb, in the northwestern province of Idlib, activists said protesters also demonstrated against the jihadist al-Nusra Front rebel group which is listed by the United States as a "terrorist" organization.

"No to the rule of foreigners, no to military rule, no to terror and fear," read posters held up by the protesters.

Posted by: Fred || 01/26/2013 00:00 || Comments || Link || E-Mail|| [619 views] Top|| File under: Govt of Syria
Iraq
Fallujah festivities leave five dead
Clashes broke out between police and protesters after Friday prayers in the Iraqi city of Fallujah, where Sunnis live compactly, "Al Jazeera" TV channel reported. According to the TV channel, as a result of the clashes at least five people died and about forty were injured.

Today protest actions are underway in protest against the policy of Prime Minister Nouri al-Maliki in different cities. Protesters demand the release of political prisoners and granting of rights and freedom to Sunni population of the country. It is reported that the demonstrations are held in major provinces of the country, particularly in Anbar and Samara.

Earlier, a series of terrorist attacks took place that killed at least 17, injured 168 people.
Posted by: Steve White || 01/26/2013 00:00 || Comments || Link || E-Mail|| [796 views] Top|| File under:
Home Front: Culture Wars
On the Sunday Morning Coffeepot: The Most Influential Writer You've Probably Never Heard Of
It was culture that won the last election for Obama and it is culture that we must influence if we want to change the course of the country. But if we are to influence our culture we must start by understanding it and how it got to this point.

When Barack Obama repeatedly hit the theme of Fairness during the recent campaign, it resonated with people in the middle of hard economic times. The libertarian and right side of the country never offered an effective counter to this meme, which appears to have taken them by surprise.

It shouldn't have. Liberal political thought has been steeped for several decades in a worldview around justice, fairness and equality of outcome vs. equality of opportunity whose premises were laid by the most influential political philosopher you've probably never heard of.

John Rawls died in 2002. His work isn't cited in court decisions and few today ascribe to the details of his positions. Yet he plowed the ground and planted the seeds that bore fruit last November and 4 years before that. Without knowing his name or examining his writings, most people under 40 (and many who are older) now take as obvious truths the assertions he laid out and refined over several decades.

On the SMCP this week we'll examine those assertions and the response they engendered on the left as well as on the right. And we'll look at the emotional motives that may have sparked his positions and that resonate with Obama voters today.
Posted by: lotp || 01/26/2013 00:00 || Comments || Link || E-Mail|| [417 views] Top|| File under:
Syria-Lebanon-Iran
Car bomb blasts kill 8 in Golan
BEIRUT - Twin car bomb blasts in the Syrian-controlled part of the Golan Heights killed eight people on Friday, activists said, as Syria's government called on its citizens who have fled the country during the civil war to come home — including opponents of the regime.

The Britain-based Syrian Observatory for Human Rights said two cars packed with explosives blew up near a military intelligence building in the town of Quneitra on Thursday, killing eight. Most of the dead were members of the Syrian military, the Observatory said. The Syrian government has not commented on the attacks.

There was no claim of responsibility for the blasts. Car bombs and suicide attacks targeting Syrian troops and government institutions have been the hallmark of Islamic militants fighting in Syria alongside rebels trying to topple Assad.

Quneitra is on the cease-fire line between Syria and Israel, which controls most of the Golan Heights after occupying the strategic territory from Syria in the 1967 war.
Posted by: Steve White || 01/26/2013 00:00 || Comments || Link || E-Mail|| [1640 views] Top|| File under:
India-Pakistan
Man killed in grenade attack
[Dawn] A man was killed and two others were

maimed

in a hand grenade attack in a Manghopir locality on Thursday.

Police said the incident took place in Mushki Para within the remit of the Manghopir

cop shoppe

, where assailants riding

cycle of violence

s came to the area and

had gun sex

, hurled a grenade at a house and fled.

"The suspects had hurled the hand grenade at a house occupied by their opponents, killing one and wounding two others," said Manghopir

cop shoppe

SHO Ashfaq Baloch.
Continued on Page 49
Posted by: Fred || 01/26/2013 00:00 || Comments || Link || E-Mail|| [739 views] Top|| File under:
Govt flayed for halting polio drive in Waziristan
[Dawn] Polio cases will increase in North

Wazoo

Agency if officials concerned don't pay immediate attention to it as government hasn't conducted anti-polio


...Poliomyelitis is a disease caused by infection with the poliovirus. Between 1840 and the 1950s, polio was a worldwide epidemic. Since the development of polio vaccines the disease has been largely wiped out in the civilized world. However, since the vaccine is known to make Moslem pee-pees shrink and renders females sterile, bookish, and unsubmissive it is not widely used by the turban and automatic weapons set...


campaign in the region since June 2012, says chief organiser of Pakistain Tehrik-e-Insaf
...a political party in Pakistan. PTI was founded by former Pakistani cricket captain and philanthropist Imran Khan. The party's slogan is Justice, Humanity and Self Esteem, each of which is open to widely divergent interpretations....
for Fata Dr Bashir Ahmad Khan.
Continued on Page 49
Posted by: Fred || 01/26/2013 00:00 || Comments || Link || E-Mail|| [444 views] Top|| File under: Govt of Pakistan
India-Pakistan
Pillion ban in seven cities today
[Dawn] The Sindh government on Thursday banned pillion-riding for Friday in seven major cities of the province, including Bloody Karachi


...formerly the capital of Pakistain, now merely its most important port and financial center. It is among the largest cities in the world, with a population of 18 million, most of whom hate each other and many of whom are armed and dangerous...


and Hyderabad, following security threats on Eid Milad-un-Nabi, officials said.

"The ban would be effective from 8am to 10pm in

Bloody Karachi

, Hyderabad, Khairpur, Larkana, Sukkur, Mirpurkhas and Naushahro Feroze," said an official. "The decision is temporary and in fact part of security arrangements being made for the 12th of Rabi-ul-Awwal."
Posted by: Fred || 01/26/2013 00:00 || Comments || Link || E-Mail|| [600 views] Top|| File under: Govt of Pakistan
Syria-Lebanon-Iran
Pencilneck sez refugees welcome to return. Really.
Persistent violence and the moribund peace plan offered by President Bashar Assad, now backed up by the appeal to refugees and his political opponents to return, has underlined the intractable nature of the 22-month civil war that has killed more than 60,000 people and left the international community at a loss to find a way to end the bloodshed.

More than half million Syrians have fled to neighbuoring countries of Lebanon, Jordan and Turkey during the 22-month civil war. They include opposition activists and defectors, including army officers, who have switched to the rebel side, fighting to topple Assad, whose family has ruled Syria for more than four decades.

The state-run SANA news agency said the government will help hundreds of thousands of citizens return whether they left "legally or illegally." Syrian opposition figures abroad who want to take part in reconciliation talks will also be allowed back, SANA reported on Thursday.

If they "have the desire to participate in the national dialogue, they would be allowed to enter Syria," SANA said, citing an Interior Ministry statement.

The proposed talks are part of Assad's initiative to end the conflict that started as peaceful protests in March 2011 but turned into civil war. Tens of thousands of activists, their family members and opposition supporters remain jailed, according to international activist groups. The opposition could not immediately be reached to comment the appeal. Its representatives have repeatedly rejected any talks that include Assad.
Posted by: Steve White || 01/26/2013 00:00 || Comments || Link || E-Mail|| [403 views] Top|| File under:
-Obits-
Dead man found in "Beer Cave"
[WWL] Kenner Police say a man died inside a beer cooler at a convenient store on Airline Drive overnight, but no one knew he was there until they found his very cold body this morning.

"We have a gentleman that went into the Beer Cave, where you can go in and select beer from inside the cooler. It appears that he had experienced some type of medical problem," Sgt. Brian McGregor told WWL First News.

McGregor says surveillance video shows the man clutching his chest in the cooler around 10:30pm last night and then collapsing. They found him after 7:00am.

The coroner is conducting an autopsy, but police do not suspect any foul play.
Posted by: Fred || 01/26/2013 00:00 || Comments || Link || E-Mail|| [615 views] Top|| File under:
-Short Attention Span Theater-
Ireland Won't Ease Drunken-Driving Law for Farmers
[An Nahar] A license to drive drunk? Some small-town politicians think it's just the tonic for rural Ireland.

Councilmen in Kerry, southwest Ireland, passed a motion this week asking the government to create a permit that would allow isolated farmers the ability to drink a few pints and then return home in their car, or on their tractor, without fear of being busted.

Its backers say the measure is needed to combat an epidemic of boredom and depression on farms ever since Ireland imposed tough new blood-alcohol limits on drivers in 2011.

But Justice Minister Alan Shatter shot down the proposal during a speech in parliament Thursday as "grossly irresponsible."

"There is no question of this government, or indeed I don't believe any future government, facilitating individuals drinking in excess of the blood alcohol limits," Shatter told

politician

s.

A generation ago, drunken driving was commonplace in Ireland and even the smallest villages or forlorn crossroads would feature a pub. But in this century the country has steadily improved road safety standards, introducing mandatory driving tests, blood and breath tests and above all a penalty-points system that removes licenses from dangerous drivers, particularly drunks.

The effort has slashed road-related deaths from more than 400 annually in the 1990s to just 162 last year, a modern low in this country of 4.6 million.

Kerry pub owners say their business has plummeted right along with that nationwide carnage -- yet deny any connection between the two trends. They describe the often narrow, lightly trafficked roads near their businesses as safe for people to navigate even after three pints (57 ounces) of beer.

Danny Healy-Rae, who owns a pub and comes from Kerry's most famous and flamboyant political family, says farmers should be allowed to drive tipsy on their tractors because they don't go fast enough to kill anyone. He said those drinking two to three pints at a pub should be issued a permit allowing them to drive home so long as they stay below 30 mph (50 kph).

He was one of five Kerry County Council members who voted for the motion Monday night. Three others voted against, seven abstained and 12 council members didn't show up. Their decision has no legal standing because the national government, not councils, sets policy on road safety.

Healy-Rae -- who like his politician father is nationally famous for wearing a cap everywhere and talking in rapid-fire local dialect easy to parody but hard to understand -- said pub-loving farmers "are living in isolated rural areas where there's no public transport of any kind. They end up at home looking at the four walls, night in and night out, because they don't want to take the risk of losing their license."

Posted by: Fred || 01/26/2013 00:00 || Comments || Link || E-Mail|| [467 views] Top|| File under:
Subway Sandwich Scandal Inches into Court
[An Nahar] Sometimes if you don't give an inch, you'll wind up in court.

Angry American diners want to take a bite out of the Subway fast food chain over what they say are too short "Footlong" sandwiches.

The bulging lunch bun is Subway's signature offering. But ever since a keen-eyed Australian discovered earlier this month that his "Footlong" measured only 11 (28 cm), and not 12 inches (30.5 cm), the U.S.-based global franchise has been on the back foot.

In what appears to be the first related lawsuit, two New Jersey men filed a complaint Tuesday in New Jersey, alleging that Subway deliberately and systematically shortens its sandwiches to 11 or 11.5 inches.

The plaintiffs "submit that Subway's conduct is an unconscionable business practice," the suit alleges.

"While it may not be the end of the world that consumers got an eleven-inch sandwich instead of the twelve-inch sandwich promised, the simple fact is that these consumers were promised one thing and received something less."

Posted by: Fred || 01/26/2013 00:00 || Comments || Link || E-Mail|| [488 views] Top|| File under:
Syria-Lebanon-Iran
Nine Islamists Charged with Murdering Inmate at Roumieh
[An Nahar] Nine Islamists were charged on Friday with the murder of a Paleostinian inmate at Roumieh Prison, reported the National News Agency.

State Commissioner to the Military Court Judge Saqr Saqr charged eight Islamist inmates with murder and a ninth Islamist who is not held at the jail.

They may face the death penalty if convicted of the murder of Ghassan al-Qandaqli.

In addition, Saqr charged two soldiers at Roumieh Prison with negligence, referring them for investigation.

It was initially reported that Qandaqli, first identified as Ghassan Sandaqli by the media, had

did away with himself

by hanging in Roumieh's Bloc B.

As Safir newspaper reported on January 22 however that he was actually severely beaten to death by Fatah al-Islam
A Syrian-incubated al-Qaeda work-alike that they think can be turned off if no longer needed to keep the

Leb

pot stirred.
members.

A meeting was later held on Friday between security officials and Islamist inmates with an agreement being reached to allow security forces to return to Bloc B of the jail, reported LBCI television.

The security forces will be allowed to search all areas of the jail and the inmates will cooperate fully with them.

Posted by: Fred || 01/26/2013 00:00 || Comments || Link || E-Mail|| [648 views] Top|| File under: Fatah al-Islam
Africa North
5 Dead, 379 Hurt as Protests Rock Egypt on Revolution's 2nd Anniversary
[An Nahar] Protesters on Friday stormed a regional government headquarters and clashed with police as mass rallies shook Egypt on the second anniversary of a revolt that ousted Hosni Mubarak


...The former President-for-Life of Egypt, dumped by popular demand in early 2011...


and brought Islamists to power.

Five people were killed and around 400

were maimed

as demonstrations turned violent with protesters attacking a

Moslem Brüderbund

headquarters and police using tear gas against surging rallies.

State television said five people were killed during

festivities

between police and protesters in the canal city of Suez. Earlier, doctors at the Suez Hospital said that four people had died from live bullets during the

festivities

.

It was not immediately clear whether the dead were members of the police or civilians. The health ministry also said that the

festivities

have left 379 people injured across Egypt.

The security services fired tear gas canisters in various locations across Cairo, including outside the presidential palace, at protesters who blocked off main roads in their tens of thousands.

The unrest came on the second anniversary of a revolution that brought to power Islamist President Mohamed Morsi of the

Moslem Brüderbund

, and a day after

festivities

between protesters and police.

After the seismic political changes of 2011, the Arab world's most populous nation is struggling to find a balance between a leadership that boasts the legitimacy of the ballot box and opponents who accuse it of betraying the goals of the revolution.

Egypt is also in the throes of an economic crisis as foreign investment and tourism revenues dwindle, the Egyptian pound stands at its lowest level against the dollar and a budget deficit shows no sign of recovery.

Protesters stormed the governorate headquarters in the canal city of Ismailiya, entering the building, setting fire to a room used by security services and looting furniture and equipment, Agence

La Belle France

Presse reported.

Demonstrators had earlier set fire to the Brotherhood headquarters in Ismailiya, the

news hound

said, and black smoke billowed from the windows of the apartment housing the movement's Freedom and Justice Party (FJP) offices.

In the Mediterranean city of Damietta, protesters surrounded the governorate building and blocked traffic in the area while in the Nile Delta city of Kafr el-Sheikh they stormed the courtyard of the building and clashed with police.

In Cairo, police fired tear gas at protesters outside the presidential palace, where violent

festivities

between Morsi's allies and foes in December killed several people.

Protesters outside the state television


... and if you can't believe state television who can you believe?


building blocked traffic as marches swarmed the capital. Army and police forces were deployed to protect the building which houses the information ministry as well as state television


... and if you can't believe state television who can you believe?


and radio.

Protesters set fire to tyres and blocked traffic in both directions on the 6 October bridge, a vital flyover that connects east and west Cairo.

Some protesters also blocked the underground metro at several stations in central Cairo, paralyzing the public transport used by millions every day.

Egypt's second city Alexandria was rocked by similar violence between demonstrators and security forces, witnesses said, reporting

festivities

in two neighborhoods between police and protesters who burned tires.

"The smoke is black, there is a lot of gas. There are people on the ground because they can't breathe," one of the protesters, who gave his name only as Rasha, told AFP.

The emergency services gave an initial toll of more than 100 injured in Friday's violence.

Thousands marched early in the day across Egypt, notably converging on Tahrir Square in Cairo -- the focal point of the 2011 revolution -- a day after

festivities

between police and protesters who attempted to pull down a cement wall blocking off the square.

Posted by: Fred || 01/26/2013 00:00 || Comments || Link || E-Mail|| [612 views] Top|| File under: Arab Spring
French, Malian Troops Seize Northern Islamist Towns
[An Nahar] French and Malian troops advanced on the key Islamist stronghold of Gao on Friday after recapturing the northern town of Hombori, as the

forces of Evil

struck back by bombing a strategic bridge.

The French-led assault against the radical Islamists controlling northern Mali entered its third week with a strong push into the vast semi-arid zone amid rising humanitarian concerns for people in the area facing a dire food crisis.

"At present, Malian and French soldiers are in Hombori. There are no longer any Islamists on the ground," said a teacher in the town which lies 920 kilometers (575 miles) north of the capital Bamako and 200 kilometers west of Gao.

A Malian security source said the troops would press on to the eastern city of Gao, one of the three major northern towns along with Kidal and Timbuktu, where the al-Qaeda-linked Islamists have imposed brutal sharia for 10 months.

Two French men were kidnapped in Hombori in November last year and are still in captivity. The Al-Qaeda in Islamic Maghreb (AQIM) claimed the abduction.

The security source added that in the west, the French-led forces who had recaptured the town of Diabaly on Monday, were pushing towards the town of Lere with the aim of "taking control of Timbuktu" which lies further north.

Gao, Timbuktu and Kidal were seized by an alliance of Tuareg rebels -- who wanted to declare independence of the north -- and hardline Islamist groups in April last year.

The Islamists hijacked the rebellion and sidelined the Tuaregs to implement radical Islamic laws, flogging, stoning and executing transgressors, forbidding music and television and forcing women to wear veils.



La Belle France

swept to the aid of the weakened Malian army on January 11 as the Islamists pushed south towards the capital Bamako amid rising fears the zone could become an Afghanistan-like haven for terrorism.

They have bombarded both Gao and Timbuktu with Arclight airstrikes, sending the Islamists fleeing.

However,


some people cause happiness wherever they go; others whenever they go...


the

faceless myrmidons

remained on the offensive, blowing up a key bridge linking Gao to neighboring Niger on Friday, where more than 2,000 Chadian soldiers and 500 troops from Niger are being deployed to open a second front against the Islamists from the east.

"The Islamists dynamited the Tassiga bridge. No one can pass to Niger or come to Gao," said the owner of a transport business, Abdou Maiga.

A security source from Niger confirmed the strike.

A Malian trader, Oumar Maiga, told Agence

La Belle France

Presse by telephone that a truck headed towards the bridge had failed to notice it was no longer there and crashed, killing two and injuring three.

Aid groups warned of rising food insecurity as fighting escalated in the drought-wracked Sahel.

French aid group Action Against Hunger (ACF) raised fears "that an armed ground intervention from Niger will cut the last access route to supply basic goods (food and medicine) to people in the region," a statement said.

The French-led offensive has received broad international support, but there has also been increasing alarm about reports of rights abuses by Malian soldiers against ethnic Tuaregs and Arabs.

"Like in previous northern Malian conflicts, many civilians of Arab and Touareg origin have been targeted by the military simply because of their ethnicity and unsubstantiated rumors that they are protecting the rebels, said Yacouba Kone, of the UK-based Christian Aid.

The International Federation of Human Rights Leagues said at least 31 people had been executed in the central town of Sevare, and some bodies dumped in wells, according to local researchers.

Meanwhile,


...back at the buffalo wallow, Tex and his new-found Indian friend were preparing a little surprise for the bandidos...


west African defense chiefs planned to review progress on the limping deployment of their forces to Mali at an emergency meeting in Ivory Coast on Saturday.

The Economic Community of West African States has pledged more than 4,500 soldiers to help Mali retake its Islamist-occupied north, but the deployment has been delayed by financing and logistical problems.

An additional 2,000 soldiers from Chad, which is not an ECOWAS member, are also to be deployed.

Posted by: Fred || 01/26/2013 00:00 || Comments || Link || E-Mail|| [639 views] Top|| File under: al-Qaeda in North Africa
India-Pakistan
'Zardari offers caretaker PM's post to Pagara'
[Dawn] The Pakistain

Moslem

League-N fears that it will lose its 'potential' ally in Sindh as Pir Pagara of the Pakistain

Moslem

League-Functional has been reportedly offered the slot of caretaker prime minister by the Pakistain People's Party.

A Punjab-based leader of the PML-F claims that his chief is giving a serious consideration to the offer.

An official of the N-League admitted that the offer, if accepted, would altogether change the political scene in Sindh as his party had pinned hopes on PML-F's support for neutralising the PPP influence in the interior of Sindh.
Continued on Page 49
Posted by: Fred || 01/26/2013 00:00 || Comments || Link || E-Mail|| [460 views] Top|| File under: Govt of Pakistan
Home Front: Politix
Court: Recess Appointments Unconstitutional
A federal appeals court has ruled that President Barack Obama violated the Constitution when he bypassed the Senate to fill vacancies on a labor relations panel.

The U.S. Court of Appeals for the D.C. Circuit says Obama did not have the power to make recess appointments earlier this year to the National Labor Relations Board.

Obama claims he acted properly because the Senate was away for the holidays. But the court says the Senate technically stayed in session when lawmakers gaveled in and out every few days for so-called "pro forma" sessions.

GOP lawmakers used the tactic specifically to prevent Obama from using his recess power to fill vacancies in an agency they claimed was too pro-union.

The Obama administration is expected to appeal the decision to the Supreme Court.
Posted by: Beavis || 01/26/2013 00:00 || Comments || Link || E-Mail|| [513 views] Top|| File under:
Africa North
France Joins Benghazi Exodus as Libya Says Not Informed
[An Nahar]

La Belle France

on Friday joined

Britannia

, other European states and Australia in pulling its nationals out of Benghazi because of a terrorist threat that the Libyan government has played down.

Having insisted Thursday there was no "no new intelligence" to justify the Europeans' concerns, Libya said Friday it had not been informed of their plans to pull citizens out of the country's second city and was seeking clarification from

Britannia

.



La Belle France

, whose military action in Mali is said to have provoked the threat, confirmed Friday that it had followed the lead from

Britannia

.

"The information we had on the threats was sufficiently reliable to justify telling our nationals to leave the region," said Foreign Ministry

front man

Philippe Lalliot.



La Belle France

has only around 40 citizens in Benghazi out of 250-300 in Libya as a whole. In an updated travel advisory, the foreign ministry said

Frenchies

should avoid eastern Libya altogether.

Australia's department of foreign affairs had earlier issued a statement saying: "We are aware of a specific, imminent threat to Westerners in Benghazi. All Australians in Benghazi should leave immediately.

"There is a risk of retaliatory attacks against Western targets in Libya following the French intervention in the conflict in Mali in January 2013."

Benghazi was the cradle of the uprising that ousted strongman Muammar Qadaffy


...Custodian of Wheelus AFB for 42 long years until he was ejected from the gene pool by his indignant citizens...


in 2011 and also the city where a U.S. ambassador was killed in an attack last September.

Germany and the Netherlands followed

Britannia

in telling their citizens to get out of Libya, prompting an astonished response from the north African country's deputy interior minister, Abdullah Massoud.

"If

Britannia

was afraid of threats to its citizens, it could have pulled them out quietly without causing all the commotion and excitement," Massud said Friday, according to the Lana news agency.

The Libyans have acknowledged that there are security problems in Benghazi but insist there is no new intelligence to justify the current alarm.

Since its pivotal role as the springboard for the uprising, Benghazi has emerged as a hub for jihadist groups.

U.S. Ambassador Chris Stevens and three other Americans were killed in September when dozens of heavily armed al-Qaeda-linked

snuffies

overran the compound and a nearby CIA-run annex.



Britannia

closed its mission in Benghazi around the same time and there were thought to be only a handful of Britons in the city when Thursday's warning was issued.

Posted by: Fred || 01/26/2013 00:00 || Comments || Link || E-Mail|| [662 views] Top|| File under: Salafists
French PM Insists Troops Not Bogged Down in Mali
[An Nahar] French Prime Minister Jean-Marc Ayrault insisted on Friday that the French-led operation against Islamists in Mali was making clear progress and in no danger of getting bogged down.


How can they be "bogged down?" They just got there!


"There's no risk of a stalemate.

La Belle France

has met and respected the goals it set itself," Ayrault told

news hound

s during a visit to Buenos Aires.


"Quagmire! Another Dien Bien Phu!"




La Belle France

has deployed troops to its former West African colony to prevent beturbanned fascisti from advancing on the capital and to buy time for the Malian government and a West African regional force to organize a counterattack.

This has led to fears in some quarters that French soldiers will be drawn into a long-term engagement in the unstable region, an idea rejected by

Gay Paree

.

"The inter-African international mission is getting into place bit by bit. Its role is to take over from French troops," Ayrault said.

He said the French intervention force's first goal had been to stop "the terrorist group from penetrating as far as Bamako and installing itself in the very heart of Africa.

"These terrorist troops have been stopped and are retreating. The goal is to continue to make them retreat and to fight them," he said.
Posted by: Fred || 01/26/2013 00:00 || Comments || Link || E-Mail|| [1446 views] Top|| File under: al-Qaeda in North Africa
Afghanistan
Suicide attack on Nato convoy kills five civilians in Afghanistan
[Dawn] A suicide

boom-mobiler

attacked a NATO


...the North Atlantic Treaty Organization. A cautionary tale of cost-benefit analysis....


convoy in Afghanistan's strategic Kapisa province on Friday, killing at least five civilians and wounding 15, officials said.

No NATO troops were killed or injured in the attack in a village in Tagab district in the province, northeast of the capital Kabul, a

front man

for NATO's US-led International Security Assistance Force (Isaf) told AFP.

The

kaboom

destroyed the wall of a house, killing four civilians inside, while a passerby on a

cycle of violence

also died and 15 people were

maimed

, said the provincial police chief of security, Abdul Jalil Shamal.

A

front man

for Taliban

jihad boy

s, Zabihullah Mujahid, said in a text message to AFP that 12 American troops had been killed and

maimed

. The Taliban regularly exaggerate their battlefield actions.

French combat troops pulled out of the strategic province last year as part of an early withdrawal from the country, with all NATO combat forces due to leave Afghanistan by the end of 2014.

High-profile targets in Kabul have been attacked twice in the past 10 days.

On Monday, a Taliban suicide squad stormed the traffic police headquarters at dawn, killing three

coppers

and unleashing a stand-off that lasted for more than eight hours.

Less than a week earlier, a squad of

jacket wallah

s attacked the Afghan intelligence agency headquarters, killing at least one guard and wounding dozens of civilians.

Posted by: Fred || 01/26/2013 00:00 || Comments || Link || E-Mail|| [750 views] Top|| File under: Taliban
Israel-Palestine-Jordan
Jordan Post-Election Protests Injure Four
[An Nahar] Protests in Jordan against the results of a general election turned violent on Friday injuring four people, and forced police to fire tear gas to disperse demonstrators, an official said.

"Rioting that also saw attacks on houses and public property"

maimed

four people in the northern province of Irbid, its governor Khaled Abu Zayd told Petra news agency, adding that police intervened successfully breaking up the violence.

Police fired tear gas at protesters who staged a similar demonstration in the southern Karak province, Petra added.
Continued on Page 49
Posted by: Fred || 01/26/2013 00:00 || Comments || Link || E-Mail|| [761 views] Top|| File under: Arab Spring
Africa North
Steyn on Benghazi and the Hildebeast
An excerpt:


Nor was the late Christopher Stevens any old ambassador, but rather Secretary Clinton's close personal friend "Chris." It was all "Chris" this, "Chris" that when Secretary Clinton and President Obama delivered their maudlin eulogies over the flag-draped coffin of their "friend." Gosh, you'd think if they were on such intimate terms, "Chris" might have had Hillary's e-mail address, but apparently not. He was just one of 1.43 million close personal friends cabling the State Department every hour of the day.

Four Americans are dead, but not a single person involved in the attack and the murders has been held to account. Hey, what difference does it make? Lip-syncing the national anthem beats singing it. Peddling a fictitious narrative over the coffin of your "friend" is more real than being an incompetent boss to your most vulnerable employees. And mouthing warmed-over clichés about vowing to "bring to justice" those responsible is way easier than actually bringing anyone to justice.
Posted by: badanov || 01/26/2013 00:00 || Comments || Link || E-Mail|| [1371 views] Top|| File under:
Mali Islamists Blow Up Strategic Bridge Leading to Niger
[An Nahar] Islamist fighters have dynamited a strategic bridge near the Niger border on the road to Gao, one of the main towns in northern Mali occupied by

bad turban

s, sources said Friday.

"The Islamists dynamited the Tassiga bridge. No one can pass to Niger or come to Gao," said the owner of a transport business, Abdou Maiga.

A security source from neighboring Niger confirmed the bridge's destruction.

"Since this morning, no vehicle has left the border for Gao because the Islamists destroyed the Tassiga bridge with dynamite. No one can pass anymore," he said.

Tassiga is a Malian town situated 60 kilometers (35 miles) from the Niger border.

The destruction of the bridge comes as 2,000 Chadian and 500 Niger soldiers are planning to enter eastern Mali from Niger to open up a new front against the Islamists who have occupied northern Mali for 10 months.

French warplanes that have bombarded Islamist positions for two weeks in a bid to oust the

beturbanned goons

struck their bases in Ansongo, 40 kilometers from Tassiga on the road leading to Gao, on Wednesday night.

French and Malian troops were also carrying out patrols in the area.

Meanwhile,


...back at the game, the Babe was wondering why the baseball kept getting bigger and bigger. Finally it hit him...


Mali's military has made its farthest push east toward the Islamist stronghold in Gao.

Residents in the town of Hombori said Friday that Malian soldiers were seen arriving there the night before.

Hombori is located 150 kilometers beyond the current line of control in Douentza, which government forces reclaimed earlier in the week.

The push puts the military just 250 kilometers away from Gao, one of the three main northern cities held by Islamists since last April.

Posted by: Fred || 01/26/2013 00:00 || Comments || Link || E-Mail|| [703 views] Top|| File under: al-Qaeda in North Africa
Home Front: Culture Wars
Feinstein Gun Control Bill to Exempt Government Officials
[WEEKLYSTANDARD] "Mrs. Feinstein's measure would exempt more than 2,200 types of hunting and sporting rifles; guns manually operated by bolt, pump, lever or slide action; and weapons used by government officials, law enforcement and retired law enforcement personnel," the Washington Times reports.
Posted by: Fred || 01/26/2013 00:00 || Comments || Link || E-Mail|| [455 views] Top|| File under:
India-Pakistan
Long term peace requires talks with Taliban: Iftikhar
[Dawn] Khyber-Pakhtunkhwa


... formerly NWFP, still Terrorism Central...


Information Minister Mian Iftikhar Hussain has said that to secure lasting peace, talks with the Taliban are necessary, DawnNews reported.

While addressing a function in Mardan, Mian Iftikhar Hussain said that invitation for talks with the Tehrik-e-Taliban, has been given with open arms.

He said that building a team for negotiations will be completed within the next twenty days.

Iftikhar also said that Talibs were not released but had been exchanged in a prisoner swap with the Afghan government.

During the function, Federal Minister for railways Ghulam Ahmed Bilour, said that

Taliban capo

s should come out in front themselves, rather then sending hired killers.


Hey, Ghulam! Anybody claim that $100,000 reward yet?
Posted by: Fred || 01/26/2013 00:00 || Comments || Link || E-Mail|| [521 views] Top|| File under: Govt of Pakistan
Who's in the News
42
[untagged]
6
Govt of Pakistan
4
Arab Spring
4
al-Qaeda in North Africa
2
Govt of Syria
2
Lashkar e-Taiba
2
al-Qaeda in Pakistan
1
Govt of Iran
1
al-Shabaab
1
Taliban
1
Hezbollah
1
Fatah al-Islam
1
Salafists
Bookmark
E-Mail Me
The Classics
The O Club
Rantburg Store
Comments Spam
The Bloids
The Never-ending Story
Thugburg
RSS Links
Gulf War I
The Way We Were
Bio
Sink Trap
Alzheimer's Association
Day by Day
Counterterrorism
Hair Through the Ages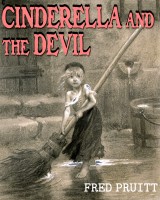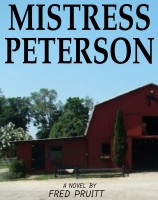 On Sale now!


A multi-volume chronology and reference guide set detailing three years of the Mexican Drug War between 2010 and 2012.

Rantburg.com and borderlandbeat.com correspondent and author Chris Covert presents his first non-fiction work detailing the drug and gang related violence in Mexico.

Chris gives us Mexican press dispatches of drug and gang war violence over three years, presented in a multi volume set intended to chronicle the death, violence and mayhem which has dominated Mexico for six years.
Click here for more information


Meet the Mods
In no particular order...


Steve White
Seafarious
Pappy
lotp
Scooter McGruder
john frum
tu3031
badanov
sherry
ryuge
GolfBravoUSMC
Bright Pebbles
trailing wife
Gloria
Fred
Besoeker
Glenmore
Frank G
3dc
Skidmark
Alaska Paul



Better than the average link...



Rantburg was assembled from recycled algorithms in the United States of America. No trees were destroyed in the production of this weblog. We did hurt some, though. Sorry.
3.229.122.219