Home Front: Politix
Full List of Obamacare Tax Hikes: Listed by Size of Tax Hike
Obamacare contains 20 new or higher taxes on American families and small businesses. Arranged by their respective sizes according to CBO scores, article contains the total list of all $500 billion-plus in tax hikes (over the next ten years) in Obamacare, their effective dates, and where to find them in the bill.
Posted by: Au Auric || 11/03/2012 18:20 || Comments || Link || E-Mail|| [301 views] Top|| File under:
-Short Attention Span Theater-
Germans say their gold is in safe hands of US Federal Reserve
From a 11/1/12 speech in NYC by a member of the Executive Board of the Bundesbank:

Throughout these sixty years, we have never encountered the slightest problem, let alone had any doubts concerning the credibility of the Fed. The Bundesbank will remain the Fed's trusted partner in future, and we will continue to take advantage of the Fed's services by storing some of our currency reserves as gold in New York.

At the same time, you can be assured that we are confident that our gold is in safe hands with you. The days in which Hollywood Germans such as Gerd Fröbe, better known as Goldfinger, and East German terrorist Simon Gruber, masterminded gold heists in US vaults are long gone. Nobody can seriously imagine scenarios like these, which are reminiscent of a James Bond movie with Goldfinger playing the role of a US Fed accounting clerk.
Posted by: Anguper Hupomosing9418 || 11/03/2012 17:48 || Comments || Link || E-Mail|| [461 views] Top|| File under:
Europe
German quits 'unhygienic, drug-using' Taliban
The former fighter also complained of the unhygienic conditions in the war-torn lands of Pakistan's Waziristan province and Afghanistan that left him infected with hepatitis, and which were, in his opinion, "incompatible with the teachings of the Koran".

The unflattering portrayal of life in the Taliban came in a statement made by Thomas U. during his trial in Berlin for involvement in a foreign terrorist group.

The 27-year-old had travelled to Waziristan with his wife in the autumn of 2009 with the intention of freeing the area from the "infidel occupiers" after the couple had converted to Islam.

On encountering their Taliban recruiters they had to hand over £4,000 they had raised in Germany through fraud as a donation to a cause which promised to conquer the whole of Afghanistan in a year.

But Thomas U. soon became disheartened, especially after seeing the remains of three fellow Germans killed by Pakistani army shelling.

"The sight of their badly mangled bodies moved me," he said. "I was scared and I wanted to get out. Waziristan was not what I was looking for." Underlying his dislike of his new life was the Taliban propensity to use drugs, and their "macho" attitude to women. In one case a Taliban fighter went to the German widow of a dead comrade and told her that she would marry him. The proposal was made without any consultation with her, "as if she was just an object" said Thomas U. in his statement.

In September 2010 the couple fled Pakistan and made their way to Turkey, where they were arrested.

Thomas U., has since turned his back on radical Islam and lets his wife "dress anyway she wants".

"I regret leaving Germany and regret my crimes," he told the court.
Posted by: tipper || 11/03/2012 16:30 || Comments || Link || E-Mail|| [740 views] Top|| File under:
Home Front: Politix
Vote for love of country
This should be the only ad Romney runs for the rest of the race. Boils it all down to 30 seconds.
Posted by: Nimble Spemble || 11/03/2012 13:15 || Comments || Link || E-Mail|| [389 views] Top|| File under:
Bloomberg Wouldn't Let Guard Into Brooklyn Over Their Possession of Guns
A Philly.com report tells us that "National Guard plays key role in N.J. relief efforts." The LA Times has reported that "More than 10,000 National Guard troops in 13 states have been mobilized to assist in the response to Hurricane Sandy, including more than 2,200 who are assisting with recovery efforts in New York." Guard troops are also in New York City to some degree (Mayor Michael Bloomberg says "We have 13 distribution sites opened, staffed by National Guard members"), including hard-hit Staten Island.

But at least as of Thursday, according to Brooklyn Borough President Marty Markowitz, as reported by Eli Rosenburg at the the Brooklyn Paper, which calls itself the borough's "leading news media," the mayor has refused a request to allow the Guard into the borough. Based on resource deployment priorities, the Mayor's refusal could be justified.


Bloomberg: The National Guard in Coney is a bad idea

Mayor Bloomberg has snubbed Borough President Markowitz's impassioned plea to bring the National Guard to Hurricane Sandy-scarred Brooklyn — arguing that approving the Beep's request would be a waste of federal manpower and turn the borough into a police state.

"We don't need it," Mayor Bloomberg said on Wednesday during a press update on the city's ongoing Hurricane Sandy cleanup. "The NYPD is the only people we want on the street with guns."

Markowitz demanded the National Guard's help just an hour before Bloomberg's press conference, claiming that the NYPD and FDNY are "brave — but overwhelmed" by all the challenges Sandy brought when it visited the borough on Monday night: flooding, power outages, and looting.

"All of our resources have been stretched to the limit," Markowitz said. "In the name of public safety we need to send more National Guard personnel into Coney Island, Manhattan Beach, Gerritsen Beach, Red Hook, and any other locations."

Markowitz hopes that the sight of an armed soldier would deter criminal activity in the still-unaccessible evacuation zones — such as the rash of break-ins that took place in Coney Island hours after Sandy kissed the borough goodbye — but the Mayor said the NYPD was more than capable of handling the job.

"There are plenty of locations upstate and in surrounding states where they don't have a police department the size of New York and they can use help [from the National Guard]," said Bloomberg.

Markowitz said he was surprised by the Mayor's response, but was sticking to his guns.

"We stand by our statement 100 percent," said Markowitz spokesman John Hill. "We hope the governor will listen to our request."

Posted by: Sherry || 11/03/2012 12:42 || Comments || Link || E-Mail|| [312 views] Top|| File under:
Southeast Asia
Indonesia Poso: Police kill terror suspect in raid
Anti-terror police on the Indonesian island of Sulawesi have shot dead one suspected militant and arrested another in the district of Poso, police say.

The suspects allegedly resisted arrest by throwing home-made bombs at the police when they swooped before dawn in the jungle village of Kayamaya.

Two policemen were killed in the area last month while investigating an alleged Islamist training camp.

Poso was notorious for violence between Muslims and Christians a decade ago.

On Wednesday, police killed another suspected militant, arrested two and found explosives in Poso.

Security forces have been battling Islamist militants since the 2002 bombings in Bali which killed 202 people, many of them foreign tourists.
Posted by: tipper || 11/03/2012 12:19 || Comments || Link || E-Mail|| [337 views] Top|| File under:
Home Front: Politix
Barone: Going Out On A Limb: Romney Beats Obama, Handily
Encouraging. As Hugh Hewitt says, "Michael Barone has probably forgotten more about politics than most of us will ever know."


Fundamentals usually prevail in American elections. That's bad news for Barack Obama. True, Americans want to think well of their presidents and many think it would be bad if Americans were perceived as rejecting the first black president.

But it's also true that most voters oppose Obama's major policies and consider unsatisfactory the very sluggish economic recovery -- Friday's jobs report showed an unemployment uptick.

Also, both national and target state polls show that independents, voters who don't identify themselves as Democrats or Republicans, break for Romney.

That might not matter if Democrats outnumbered Republicans by 39 to 32 percent, as they did in the 2008 exit poll. But just about every indicator suggests that Republicans are more enthusiastic about voting -- and about their candidate -- than they were in 2008, and Democrats are less so.

That's been apparent in early or absentee voting, in which Democrats trail their 2008 numbers in target states Virginia, Ohio, Iowa and Nevada.

The Obama campaign strategy, from the beginning, has recognized these handicaps, running barrages of early anti-Romney ads in states that Obama carried narrowly. But other states, not so heavily barraged, have come into contention.

Which candidate will get the electoral votes of the target states? I'll go out on a limb and predict them, in ascending order of 2008 Obama percentages -- fully aware that I'm likely to get some wrong.

Indiana (11 electoral votes). Uncontested. Romney.

North Carolina (15 electoral votes). Obama has abandoned this target. Romney.

Florida (29). The biggest target state has trended Romney since the Denver debate. I don't see any segment of the electorate favoring Obama more than in 2008, and I see some (South Florida Jews) favoring him less. Romney.

Ohio (18). The anti-Romney auto bailout ads have Obama running well enough among blue-collar voters for him to lead most polls. But many polls anticipate a more Democratic electorate than in 2008. Early voting tells another story, and so does the registration decline in Cleveland's Cuyahoga County. In 2004, intensity among rural, small -town and evangelical voters, undetected by political reporters who don't mix in such circles, produced a narrow Bush victory. I see that happening again. Romney.

Virginia (13). Post-debate polling mildly favors Romney, and early voting is way down in heavily Democratic Arlington, Alexandria, Richmond and Norfolk. Northern Virginia Asians may trend Romney. Romney.

Colorado (9). Unlike 2008, registered Republicans outnumber registered Democrats, and more Republicans than Democrats have voted early. The Republican trend in 2010 was squandered by weak candidates for governor and senator. Not this time. Romney.

Iowa (6). The unexpected Romney endorsements by the Des Moines Register and three other newspapers gave voice to buyer's remorse in a state Obama carried by 10 points. Democrats' traditional margin in early voting has declined. Romney.

Minnesota (10). A surprise last-minute media buy for the Romney campaign. But probably a bridge too far. Obama.

New Hampshire (4). Polls are very tight here. I think superior Republican intensity will prevail. Romney.

Pennsylvania (20). Everyone would have picked Obama two weeks ago. I think higher turnout in pro-coal Western Pennsylvania and higher Republican percentages in the Philadelphia suburbs could produce a surprise. The Romney team evidently thinks so too. Their investment in TV time is too expensive to be a mere feint, and, as this is written, Romney is planning a Sunday event in Bucks County outside Philly. Wobbling on my limb, Romney.

Nevada (6). Democratic early-voting turnout is down from 2008 in Las Vegas' Clark County, 70 percent of the state. But the casino unions' turnout machine on Election Day re-elected an unpopular Harry Reid in 2010, and I think they'll get enough Latinos and Filipinos out this time. Obama.

Wisconsin (10). Recent polling is discouraging for Republicans. But Gov. Scott Walker handily survived the recall effort in June with a great organizational push. Democrats depend heavily on margins in inner-city Milwaukee (population down) and the Madison university community. But early voting is down in university towns in other states. The Obama campaign is prepared to turn out a big student vote, but you don't see many Obama signs on campuses. Romney.

Oregon (7), New Mexico (5), New Jersey (14). Uncontested. Obama.

Michigan (16). Romney chose Pennsylvania, where there's no auto bailout issue. Obama.

Bottom line: Romney 315, Obama 223. That sounds high for Romney. But he could drop Pennsylvania and Wisconsin and still win the election. Fundamentals.


Holds with the U of Colorado study first released in August and updated on Oct 4, and based on economics indexes, that Romney would win 330 EV.




I don't know about Pennsylvania but I'm with him on each of his other picks.
Posted by: Sherry || 11/03/2012 12:18 || Comments || Link || E-Mail|| [751 views] Top|| File under:
Africa North
Benghazi: CIA Timeline of Attack Called Into Question
Bret Baier reported last night, that Fox had NOT been invited to the CIA briefing. Remember, they also weren't invited to the State Department briefing a couple of weeks ago.


Despite a carefully narrated version of events rolled out late this week by the CIA claiming agents jumped into action as soon as they were notified of calls for help in Benghazi, security officials on the ground say calls for help went out considerably earlier -- and signs of an attack were mounting even before that.

The accounts, from foreign and American security officials in and around Benghazi at the time of the attack, indicate there was in fact a significant lag between when the threat started to show itself and help started to arrive.

According to the CIA, the first calls for assistance came at 9:40 p.m. local time from a senior State Department official at the U.S. Consulate in Benghazi, to the CIA annex about a mile away.

But according to multiple people on the ground that night, the Blue Mountain Security manager, who was in charge of the local force hired to guard the consulate perimeter, made calls on both two-way radios and cell phones to colleagues in Benghazi warning of problems at least an hour earlier. Those calls allegedly went to local security contractors who say that the CIA annex was also notified much earlier than 9:40 p.m. U.S. military intelligence also told Fox News that armed militia was gathering up to three hours before the attack began.

One source said the Blue Mountain Security chief seemed "distraught" and said "the situation here is very serious, we have a problem." He also said that even without these phone and radio calls, it was clear to everyone in the security community on the ground in Benghazi much earlier than 9:40 p.m. that fighters were gathering in preparation for an attack.
This is beginning to match some details in The Times' Libyan Guards Recount What Happened in Benghazi
Many of these security contractors and intelligence sources on the ground in Benghazi met twice a week for informal meetings at the consulate with Blue Mountain and consulate staff, and at times other international officials. They were all very familiar with security at the consulate -- and said the staff seemed "complacent" and "didn't seem to follow the normal American way of securing a facility."


Whose fault is that? We put staff into a dangerous post and said staff don't take the danger seriously. Why?


Both American and British sources say multiple roadblocks set up by fighters believed to be with Ansar al-Sharia were in place in Benghazi several hours before the 9:40 p.m. timeline and that communications also alluded to "heavily armed troops showing up with artillery." Fox News was told by both American and British contacts who were in Benghazi that night that the CIA timeline rolled out this past week is only "loosely based on the truth" and "doesn't quite add up."

Fox News was also told that the local guard force meant to protect the consulate perimeter "panicked" and didn't know what to do as the attackers took up positions. Sources say other guards simply "walked away".


They weren't being paid enough to die. That's the major problem with contracting your security to poorly-paid locals.


One former Special Op now employed by a private company in Benghazi said that even the safe room wasn't properly set up. He said "the safe room is one of the first measures you take" and that he is "not sure how you can set a safe room without fire suppression and ventilation in case of fire." He also said, "Ambassador Stevens would likely be alive today if this simple and normal procedure was put into place."


The consulate was a former private residence. Not sure why it was picked, but perhaps the lackadaisical attitude about training the staff extended to fortifying the consulate.


As details emerge of serious security issues before the attack on Sept. 11, Fox News is also beginning to hear more frustration from sources both on the ground in Benghazi and in the U.S. Multiple British and American sources insist there were other capabilities in the region and are mystified why none were used. Fox News was told there were not only armed drones that monitor Libyan chemical weapon sites in the area, but also F-18's, AC-130 aircraft and even helicopters that could have been dispatched in a timely fashion.
British intelligence sources said that unarmed drones routinely flew over Benghazi every night in flight patterns and that armed drones which fly over chemical sites, some a short flight from Benghazi, "were always said to be on call." American sources confirmed this and questioned "why was a drone armed only with a camera dispatched?"

Another source added, "Why would they put a ragtag team together in Tripoli as first responders? This is not even what they do for a living. We had a first responder air base in Italy almost the same distance away." Despite the team arriving from Tripoli that night, sources said sufficient American back-up never came.


I'm detecting a pattern here. It's about attitude. The people in charge hoped and wished problems wouldn't develop, as opposed to planning to handle problems, and so the staff, the building and the resources were all put in place on a hope and a wish.


British sources on the ground in Benghazi said they are extremely frustrated by the attack and are still wondering why they weren't called for help. "We have more people on the ground here than the Americans and I just don't know why we didn't get the call?" one said.
Good question. Here's another good question: you heard the gunfire. Did you think about responding on your own? Or at least asking your superiors if you could help?

Our two ex-SEALs ran to the sound of gunfire.
Both American and British sources said, at the very least, the security situation on the ground and the lack of proper response were the result of "complete incompetence." The covert team that came in from Tripoli was held up at the Benghazi airport for more than three hours by Libyan officials. Sources said the team notified officials in Washington that they were being delayed within 30 minutes of their arrival.


That's a point that needs to be explained. Were the 'officials' in cahoots with the attackers?


They also point out that these questions "don't even address the military capabilities of our United Nations ally Turkey, who (has) forces available a similarly short flight away." Fox News has learned that Turkey had a number of embassy staff in town the night of the attack and that the Turkish consul general met with Ambassador Stevens in Benghazi the night he and the three other Americans were killed.

One source asked, "Were the Turks not warned? What forces were available from our ally Turkey? Especially since they had officials there in Benghazi also and had to be concerned ... and where was the U.N. in all of this?"
Posted by: Sherry || 11/03/2012 12:07 || Comments || Link || E-Mail|| [418 views] Top|| File under:
Benghazi: US Eyed Moving Consulate to CIA Annex, Cable Says
The U.S. mission in Benghazi, at an "emergency meeting" less than a month before the Sept. 11 attack, drafted a contingency plan to suspend operations as security deteriorated -- and in the near-term, recommended that consulate operations be moved to the CIA annex about a mile away, according to a classified cable reviewed by Fox News.

The State Department's senior representative at the consulate told those at the Aug. 15 meeting that the security situation was "trending negatively" and reported "this daily pattern of violence would be the 'new normal' for the foreseeable future, particularly given the minimal capabilities" of the Libyan security forces.

With no apparent reason to believe conditions would improve, the cable notified the office of Secretary of State Hillary Clinton that the "Emergency Action Committee" was updating "Post's tripwires in light of the deteriorating security situation ... to include a 'suspension of operations' section."

The term "tripwire" refers to lines in the sand which, if crossed, cover personnel levels, security measures, and in this case, the extreme step of suspending operations.

The cable marked "SECRET" also said, of the possibility of moving the consulate operations: "Mission personnel could co-locate to the Annex (CIA outpost) if the security environment degraded suddenly. ... (There was agreement) to formal weekly meetings to discuss the security environment. ... In the longer term, we believe formal collocation with the (Annex) will greatly improve our security situation."

The warnings reflected a grave concern among officials on the ground that the Libyan militia charged with protecting the consulate had been compromised, perhaps even infiltrated by extremists.

Summarizing the Aug. 15 meeting, the cable sent the following day reported that "certain sectors of the 17 February Brigade were very hesitant to share information with the Americans, but as the largest brigade they acted as a buffer for the Mission against some of the more anti-American, Islamist militias in town." The brigade was charged with protecting the consulate.

Moving the consulate operations to the CIA annex might not have ultimately saved the four Americans, including U.S. Ambassador Chris Stevens, who died in the Sept. 11 strike. The annex ended up coming under fire and was the site where two of the four Americans were killed.

But the concerns in the cable -- which also warned Washington that the consulate could not be protected in the event of a "coordinated attack" and that "approximately ten Islamist militias and AQ training camps" were known to operate within Benghazi -- are further evidence that the U.S. mission in eastern Libya repeatedly warned Washington that they were a target.

The reference in the cable to the February 17 Brigade was significant.
This week, new documents recovered from the Benghazi compound by Foreign Policy magazine further support the classified cable's prescient warning that the Libyan militia was compromised. In the early morning hours of Sept. 11, the consulate staff believed they were under surveillance. A document found by the magazine stated "this person was photographing the inside of the U.S. special mission and furthermore ... this person was part of the police unit sent to protect the mission."

This reporting is consistent with an online post from Sean Smith, an avid gamer, shortly before the consulate was overrun by terrorists and Smith was killed. As reported by Wired magazine shortly after the attack, Smith wrote: "Assuming we don't die tonight. We saw one of our 'police' that guard the compound taking pictures."

Days after the attack, an intelligence source on the ground in Libya told Fox News: "One thing for sure is that the 17 Brigade was nowhere to be found and the Americans were left on their own in the assault." On a scale of 1 to 10, 10 being very bad, the intelligence source said the consulate security was "A 10 -- total security failure. Benghazi was known to be a major area for extremist activities. Militias' loyalty is easily bought and sold. Deals with militia leaders are worth nothing."

The cable also shows the consulate staff and CIA leadership in Benghazi agreed to work hand-in-glove, which included reviewing "emergency action plans" and addressing areas of collaboration.

Fox News asked the State Department to respond to a series of questions about the Aug. 16 cable, including who was specifically charged with reviewing it and whether action was taken by Washington or Tripoli. Fox News also asked, given the specific warnings and the detailed intelligence laid out in the cable, whether the State Department considered extra measures for the consulate in light of the anniversary of the Sept. 11, 2001, attacks -- and if no action was taken, who made that call.

Fox News first reported on its review of the classified cable on Oct. 31.
Given the detailed intelligence and emergency planning presented to the State Department by its own staff, the cable raises more questions about the administration's initial assessment that a demonstration linked to an anti-Islam film was responsible.

The State Department press office told Fox News that they could not comment, citing the classified nature of the cable.

"An independent board is conducting a thorough review of the assault on our post in Benghazi," Deputy Spokesman Mark Toner said in written statement. "Once we have the board's comprehensive account of what happened, findings and recommendations, we can fully address these matters."
Posted by: Sherry || 11/03/2012 11:58 || Comments || Link || E-Mail|| [305 views] Top|| File under:
-Lurid Crime Tales-
High Court Holds "Dog Fight" Over Fourth Amendment.
There may have been more talk about dogs at the U.S. Supreme Court than at the American Kennel Club Wednesday, as the justices heard arguments in two cases involving the state of Florida and drug-sniffing police dogs. Each dealt with the question of whether the use of drug-detecting canines to obtain probable cause for a subsequent search is itself an unreasonable search and a violation of the Fourth Amendment. Attorney Gregory Garre, representing the state of Florida in both cases, argued it is not.

"Are you for or against the dog this time?" Justice Scalia asked when Garre returned for the second case, Florida v. Harris.

"For it again, Your Honor," Garre replied.

In Florida v. Jardines, heard earlier in the day, Garre argued in defense of a "drug sniff" used by police in the Miami area to obtain probable cause for a warrant to search the home of Joelis Jardines, where they discovered more than 25 pounds of marijuana. Acting on a tip from a citizen "Crime Stopper," police took a Labrador retriever named Franky onto the suspect's property and up to the door of the house, where the dog signaled he had detected the odor or marijuana. The Florida Supreme Court ruled the evidence obtained in the search that followed was inadmissible, finding the warrantless sniffing at the defendant's door to be an "unreasonable government intrusion into the sanctity of the home."

Both Garre and Assistant Solicitor General Nicole Sharasky, appearing on behalf of the U.S. Justice Department in support of Florida, began their arguments by asserting that even in the home there is no reasonable expectation of privacy regarding contraband. The claim did not sit well with Justice Anthony Kennedy, who branded it a "circular argument."

"The argument we're having [is] about whether there is a reasonable expectation in society generally," he told Sharasky. "But this idea that, oh, well, if there is contraband, then all the -- all the rules go out the window, that's just circular, and it won't work for me, anyway. "



Ginsburg asked if that meant police could take a drug-detecting dog to the door of every house on a street or every apartment in a building.

"Your Honor, they could do that, just like the police could go door to door and to knock on the doors and hope that they will find out evidence of wrongdoing that way," Garre replied.

Garre said the police were trying to curb the production of marijuana in what he called an "epidemic of grow houses" that had become "a scourge to the community." He stressed that the sniffing was not a "physical invasion" of the home and argued that by walking with the dog up to Jardines's door, the police had no more violated Fourth Amendment rights than they do in a "knock and talk" procedure when seeking information about a crime in the neighborhood. Justice Ruth Bader Ginsburg asked if that meant police could take a drug-detecting dog to the door of every house on a street or every apartment in a building.

"Your Honor, they could do that, just like the police could go door to door and to knock on the doors and hope that they will find out evidence of wrongdoing that way," Garre replied. He added the police would effectively be prevented from doing that by "the restraint on resources and the check of community hostility."

Much of the morning's argument centered on the question of a homeowner's "implied consent," as recognized in custom and common law, for someone to approach the door of a home. Garre suggested the police presence at Jardines' door was no more intrusive than that of a door-to-door salesman or someone selling Girl Scout cookies. Justice Antonin Scalia was not buying that argument. Both the house itself and the resident's property surrounding it are protected from unauthorized searches he said.

"I think you cannot enter the protected portion of a home, which is called the curtilage, with the intention of conducting a search, that that is not permitted. I think our cases establish that," Scalia said.

"The reason for the officer going onto protected property, if he's going on just to knock on the door to sell tickets to the Policeman's Ball, that's fine. If he's going on to conduct a search, that's something else." The justices raised questions as to whether the right to approach someone's door applied to dogs as well as humans. Garre answered that the policeman is entitled to bring a dog with him as long the dog is on a leash. What if, asked Justice Ginsburg, there is a "no dogs allowed" sign on the lawn?

"I think that would be different," Garre answered. "Homeowners can restrict access to people who come up to their front door by putting gates or a sign out front."
Posted by: Fred || 11/03/2012 00:00 || Comments || Link || E-Mail|| [318 views] Top|| File under:
Africa Subsaharan
More Kenyans Arrested Over Murder of Venezuelan Diplomat
More Kenyans charged in murder of Venezuelan diplomat in Nairobi. An odd incident ... according to news sources it was caused by bad handling of the staff and reprisal layoffs of locals. But rumors circulate that more was involved ... and the diplomat had a romantic liason right before her death.
Posted by: Raider || 11/03/2012 00:00 || Comments || Link || E-Mail|| [303 views] Top|| File under:
Home Front: WoT
Benghazi's Smoking Gun? Only President Can Give 'Cross-Border Authority'
The Benghazi debacle boils down to a single key factor -- the granting or withholding of "cross-border authority." This opinion is informed by my experience as a Navy SEAL officer who took a NavSpecWar Detachment to Beirut.

Once the alarm is sent -- in this case, from the consulate in Benghazi -- dozens of HQs are notified and are in the planning loop in real time, including AFRICOM and EURCOM, both located in Germany. Without waiting for specific orders from Washington, they begin planning and executing rescue operations, including moving personnel, ships, and aircraft forward toward the location of the crisis. However, there is one thing they can't do without explicit orders from the president: cross an international border on a hostile mission.

That is the clear "red line" in this type of a crisis situation.

No administration wants to stumble into a war because a jet jockey in hot pursuit (or a mixed-up SEAL squad in a rubber boat) strays into hostile territory. Because of this, only the president can give the order for our military to cross a nation's border without that nation's permission. For the Osama bin Laden mission, President Obama granted CBA for our forces to enter Pakistani airspace.

On the other side of the CBA coin: in order to prevent a military rescue in Benghazi, all the POTUS has to do is not grant cross-border authority. If he does not, the entire rescue mission (already in progress) must stop in its tracks.

Ships can loiter on station, but airplanes fall out of the sky, so they must be redirected to an air base (Sigonella, in Sicily) to await the POTUS decision on granting CBA. If the decision to grant CBA never comes, the besieged diplomatic outpost in Benghazi can rely only on assets already "in country" in Libya -- such as the Tripoli quick reaction force and the Predator drones. These assets can be put into action on the independent authority of the acting ambassador or CIA station chief in Tripoli. They are already "in country," so CBA rules do not apply to them.

How might this process have played out in the White House?

If, at the 5:00 p.m. Oval Office meeting with Defense Secretary Panetta and Vice President Biden, President Obama said about Benghazi: "I think we should not go the military action route," meaning that no CBA will be granted, then that is it. Case closed. Another possibility is that the president might have said: "We should do what we can to help them ... but no military intervention from outside of Libya." Those words then constitute "standing orders" all the way down the chain of command, via Panetta and General Dempsey to General Ham and the subordinate commanders who are already gearing up to rescue the besieged outpost.

When that meeting took place, it may have seemed as if the consulate attack was over, so President Obama might have thought the situation would stabilize on its own from that point forward. If he then goes upstairs to the family quarters, or otherwise makes himself "unavailable," then his last standing orders will continue to stand until he changes them, even if he goes to sleep until the morning of September 12.

Nobody in the chain of command below President Obama can countermand his "standing orders" not to send outside military forces into Libyan air space. Nobody. Not Leon Panetta, not Hillary Clinton, not General Dempsey, and not General Ham in Stuttgart, Germany, who is in charge of the forces staging in Sigonella.

Perhaps the president left "no outside military intervention, no cross-border authority" standing orders, and then made himself scarce to those below him seeking further guidance, clarification, or modified orders. Or perhaps he was in the Situation Room watching the Predator videos in live time for all seven hours. We don't yet know where the president was hour by hour.

But this is 100 percent sure: Panetta and Dempsey would have executed a rescue mission order if the president had given those orders.

And like the former SEALs in Benghazi, General Ham and all of the troops under him would have been straining forward in their harnesses, ready to go into battle to save American lives.

The execute orders would be given verbally to General Ham at AFRICOM in Stuttgart, but they would immediately be backed up in official message traffic for the official record. That is why cross-border authority is the King Arthur's Sword for understanding Benghazi. The POTUS and only the POTUS can pull out that sword.

We can be 100% certain that cross-border authority was never given. How do I know this? Because if CBA was granted and the rescue mission execute orders were handed down, irrefutable records exist today in at least a dozen involved component commands, and probably many more. No general or admiral will risk being hung out to dry for undertaking a mission-gone-wrong that the POTUS later disavows ordering, and instead blames on "loose cannons" or "rogue officers" exceeding their authority. No general or admiral will order U.S. armed forces to cross an international border on a hostile mission unless and until he is certain that the National Command Authority, in the person of the POTUS and his chain of command, has clearly and explicitly given that order: verbally at the outset, but thereafter in written orders and official messages. If they exist, they could be produced today.

When it comes to granting cross-border authority, there are no presidential mumblings or musings to paraphrase or decipher. If you hear confusion over parsed statements given as an excuse for Benghazi, then you are hearing lies. I am sure that hundreds of active-duty military officers know all about the Benghazi execute orders (or the lack thereof), and I am impatiently waiting for one of them to come forward to risk his career and pension as a whistleblower.

Leon Panetta is falling on his sword for President Obama with his absurd-on-its-face, "the U.S. military doesn't do risky things"-defense of his shameful no-rescue policy. Panetta is utterly destroying his reputation. General Dempsey joins Panetta on the same sword with his tacit agreement by silence. But why? How far does loyalty extend when it comes to covering up gross dereliction of duty by the president?

General Petraeus, however, has indirectly blown the whistle. He was probably "used" in some way early in the cover-up with the purported CIA intel link to the Mohammed video, and now he feels burned. So he conclusively said via his public affairs officer that the stand-down order did not come from the CIA. Well -- what outranks the CIA? Only the national security team at the White House. That means President Obama, and nobody else. Petraeus is naming Obama without naming him. If that is not quite as courageous as blowing a whistle, it is far better than the disgraceful behavior of Panetta and Dempsey.

We do not know the facts for certain, but we do know that the rescue mission stand-down issue revolves around the granting or withholding of cross-border authority, which belongs only to President Obama. More than one hundred gung-ho Force Recon Marines were waiting on the tarmac in Sigonella, just two hours away for the launch order that never came.


More -- H/T Blackfive.net


Over at Ranger Up's Rhino Den, the Mad Medic lays out what we know about what happened at Benghazi.

I don't buy fog of war. I don't buy "confused situation." I've been on QRF (Quick Reaction Force) more than once for a TiC (Troops in Contact) call. You can tell by the tone of voice used just how bad it is. When words like "immediate" or "urgent" are used on the radio, it's not because some Hollywood script writer is trying to make it sound good. They're about to get rolled and they need help. If you're on the QRF, you drop literally everything and move as expeditiously as possible to support and evacuate your comrades.
Posted by: Sherry || 11/03/2012 00:00 || Comments || Link || E-Mail|| [411 views] Top|| File under:
Fifth Column
Pelosi holds secret fundraiser with Islamists, Hamas-linked groups
Democratic leader Rep. Nancy Pelosi headlined a high-dollar fundraiser in May that was attended by U.S.-based Islamist groups and individuals linked by the U.S. government to the Hamas jihad group and to the Egypt-based Muslim Brotherhood movement.

The donors at the undisclosed May 16 event included Nihad Awad, the co-founder of the Council on American Islamic Relations, according to data provided by the nonpartisan Investigative Project on Terrorism.

The CAIR group was named an unindicted conspirator in a 2007 trial of a Hamas money-smuggling group.

A covertly-taken photograph provided by the IPT shows Pelosi standing near Awad at the fundraiser. Roughly 30 people attended the fundraiser, according to the IPT.

The cheapest tickets cost $5,000, and the most expensive were $30,800 per couple, according to the event invite from the Democratic Congressional Campaign Committee, which used the cash to fund Democratic candidates. (View the invite here)

The hosts of the event were DCCC chairman Rep. Steve Israel and two Muslim representatives, Rep. Keith Ellison and Rep. Andre Carson.

Ellison is the DCCC's "national community outreach chair" and the co-chair of the House progressive caucus.

On Oct. 29, The Daily Caller asked Ellison's press aide if the congressman would decline donations from Islamist groups. The aide replied that Ellison was not available to comment.

Since the May event, the DCCC has distributed a large amount of money -- likely including the Islamists' funds -- to many House candidates who are part of the DCCC's "Red to Blue" effort, which is trying unseat 55 Republican members of the House.

The list of Red to Blue candidates who got DCCC cash includes Connecticut's Elizabeth Esty, Iowa's Christie Vilsack, Maryland's John Delaney and Florida's Patrick Murphy.

Murphy is running against Florida Republican Rep. Allen West, an outspoken opponent of the Islamist groups. The groups have targeted him for defeat in 2012.

The Democrats are not expected to recapture the House in this year's elections, prompting widespread rumors that Pelosi will retire.

Posted by: Au Auric || 11/03/2012 00:00 || Comments || Link || E-Mail|| [318 views] Top|| File under: Abu Sayyaf
-Election 2012
Obama And The Politics Of Contempt
by Caroline Glick


Absolutely scathing. It's a good thing President Obama and his friends will never read the Jerusalem Post or the Jewish World Review, or his feelings would be hurt.
Posted by: trailing wife || 11/03/2012 00:00 || Comments || Link || E-Mail|| [304 views] Top|| File under:
Syria-Lebanon-Iran
PFLP-GC says Palestinian brigade in Syria 'dangerous'
[Ma'an] A Paleostinian faction in Syria aligned with
Hereditary President-for-Life Bashir Pencilneck al-Assad


Trampler of Homs...


said Friday that reports of a rebel-formed Paleostinian brigade to challenge their authority was a "dangerous development."

Syrian rebels said on Wednesday they had begun arming Paleostinians to establish the Liwa al-Asifah (the Storm Brigade) to wrest control of Damascus


...Home to a staggering array of terrorist organizations...


' Yarmouk refugee camp.

The largest Paleostinian camp in Syria, Yarmouk is largely under the control of the
Popular Front for the Liberation of Paleostine - General Command. Rebels accuse the faction of attacking them and cracking down on dissent against Assad.

PFLP-GC politburo member Hussam Arafat said on Friday that arming anti-Assad Paleostinians would constitute a real danger to all Paleostinians living in Syria.

Paleostinian officials insist that refugees in Syria are not involved in the deadly war rocking the country, citing security concerns for the vulnerable refugee population if they are perceived to take sides.

But Syria's uprising has split Paleostinian loyalties, with many ordinary Paleostinians sympathetic to the uprising by their fellow Sunnis, and others recalling the Syrian government's long-support for Paleostinians.

Divisions over arming camps

Arafat said the PFLP-GC was protecting Paleostinian refugee camps with local brigades to fend off "terrorist attacks."

The faction's involvement in armed brigades has drawn the criticism of other Paleostinian

politicians

.

Senior Fatah official in Damascus Mohamed Abu al-Qasim said Thursday he continued to reject PFLP-GC's arming of local committees, "as they will do more harm than good." Al-Qasim also denied the rebels' touting of a Paleostinian brigade as a "media fantasy".

"We are still suffering from the militarization of the Paleostinian refugee camps in

Leb

, but we in Syria for 60 years have stayed away from political and armed disputes inside Paleostinian refugee camps," he told Ma'an.

In August, the director of the PLO's politburo in Damascus Anwar Abdul-Hadi blamed the PFLP-GC for drawing deadly attacks on Yarmouk camp by arming Paleostinians.

"We reject this completely because our protection is the responsibility of the state of Syria, and we are only guests there," he said.

Even within the group,

bigwig

s have protested Secretary-General Ahmad Jibreel's open support for President Assad. Six members of PFLP-GC's central committee were reported in August to have resigned in protest.

In his comments on Friday, the PFLP-GC official echoed rhetoric from the Assad regime, blaming rebel fighters for a foreign-controlled plot.

Their announcement of a Paleostinian brigade demonstrates a Zionist plot, which will involve Paleostinians in the conflict and result in their deportation from Syria, Arafat said.

Syria is home to nearly 500,000 UN-registered Paleostinian refugees. An additional 120,000 Paleostinians reside in Syrian cities.

In August, Paleostinian official Muhammad Shtayyeh said around 400 Paleostinians had been killed in the internal conflict, although that figure is estimated to have significantly increased in recent months.

The UN agency for Paleostinian refugees said shelling of the Husseiniyah neighborhood of Damascus killed eight Paleostinian refugees on Sunday, six of whom were reported to be children playing in a public playground.

On Monday, another refugee who had gone missing was found dead, and four Paleostinian relatives were among the casualties of a minibus

kaboom

near Damascus, UNRWA said.
Posted by: trailing wife || 11/03/2012 00:00 || Comments || Link || E-Mail|| [305 views] Top|| File under: PFLP-GC
Hezbollah's Latest Muscle-Flexing Sign Of Stress, Not Strength
[Times of Israel] The recent flurry of activity from Hezbollah is a sign of stress, not strength, and Israel should be all the more wary

Hezbollah has been flexing its muscles of late, sending a drone into Israel and establishing a surveillance and telecommunication system along the border. But both of these deeds should be seen as acts of distress rather than signs of strength.

For the Shiite organization, the situation today, with Sunni Islam ascendant and Bashir al-Assad stripped of legitimacy and losing power, is reminiscent of the period in the run-up to the 2006 Second

Leb

War, when Hezbollah was desperate for an achievement in the aftermath of the Cedar Revolution of early 2005.

The revolution broke out immediately after the Lebanese Sunni Prime Minister Rafik al-Hariri was murdered in February 2005, and it left Hezbollah on the ropes. A UN investigation into the murder had been launched, and would later indict four senior Hezbollah operatives for the

liquidation

. Syrian troops, the longstanding backers of Hezbollah, had been ousted from

Leb

after 29 years of occupation. And a growing chorus of voices was calling for the disarming of the world's most powerful militia. Druze, Christians and Sunni

Mohammedan

s all reasoned that with both Israel and Syria gone from Lebanese soil there was no need for the existence of a private Shiite army in the south of the state. Even some of the Shiite population was drifting toward the rival Amal party.

Hezbollah is a sophisticated entity. It operates on many levels. But one ploy that always seems to work is to goad Israel into a confrontation.

On November 22, 2005, Hezbollah sent several elite squads into Mghar, a village that lies partially in Israel and partially in

Leb

. The forward squads carried anti-tank rockets and other infantry gear. The rear squad was armed with high-powered off-road

cycle of violence

s and ATVs. The goal of the mission was to ambush Israeli troops and kidnap a soldier.

The head of army intelligence at the time, Maj. Gen. Aharon Zeevi-Farkash, contacted the OC Northern Command the day before the attack and warned him of the brewing plans, according to Ofer Shelah and Yoav Limor's 2007 book "Captives of

Leb

." Perhaps word was passed down. At any rate, the local Paratroops company commander changed the positioning of his troops the next night, and when the Hezbollah

gunnies

arrived, a young sniper, only eight months into his army service, picked off the four members of the forward squad and thwarted the plan.

Zeevi-Farkash was not complacent, however. He wrote to then prime minister Ariel Sharon, that the Hezbollah leader, Hassan Nasrallah, "is willing to go all the way."

The prevailing notion in military intelligence at the time, Shelah and Limor wrote, was that Hezbollah was "under duress" and that it needed to portray itself once again as the defender of

Leb

.

But that December, Lt. Gen. Dan Halutz, the Chief of the General Staff, dismissed this notion during a General Staff meeting, much to Zeevi-Farkash's chagrin, the authors wrote.

And the following July, apparently far better prepared, Hezbollah achieved its goal -- killing eight soldiers and kidnapping two more, Eldad Regev and Udi Goldwasser, who subsequently died, in a cross-border raid.

Israel had many options.

Prime minister Ehud Olmert could have responded with a limited but painful strike, such as the one the IAF carried out on the first night of the war, when, as part of Operation Mishgal Seguli, it eliminated the majority of Hezbollah's medium- and long-range rockets. Instead, on the morning of July 13, Halutz announced that the war would take "take weeks."

Here is not the space to debate the outcome of the war. But one thing is certain: in its wake Hezbollah's political power rose within

Leb

. In 2008, as a result of the Doha Agreement, it achieved an effective veto in

Leb

's government, controlling 11 out of 30 cabinet seats.

Today, again, Hezbollah is feeling discontent swirling all around it. Egypt and Turkey are controlled by religious Sunni governments; Jordan may be moving in the same direction; Syria is assuredly being wrested from Allawite hands and will likely be dominated by some sort of Sunni-led coalition; and in

Leb

the Sunni minority is feeling energized and itching to settle past scores.

Jerusalem would do well to consider these factors if, after the drone and the new surveillance equipment, Hezbollah's next act is more provocative.
Posted by: trailing wife || 11/03/2012 00:00 || Comments || Link || E-Mail|| [327 views] Top|| File under: Hezbollah
Africa Horn
Sudan says US reneged on promise to lift curbs
KHARTOUM: Sudan has accused the US of reneging on commitments to remove sanctions, after Washington extended the 15-year-old trade restrictions.


But Sudan reneged n their promise to play fair with those they define as not-Us. Consequences, guys.

Then-president Bill Clinton imposed the embargo in 1997 over Sudan's support for international terrorism, efforts to destabilize neighboring governments, and human rights violations. President Barack Obama has approved the sanctions for another year, saying the actions of the Sudanese government "continue to pose an unusual and extraordinary threat to the national security and foreign policy of the United States."


You guys will just have to try harder. Make us happy and perhaps next year President Romney will listen to you bleat. Then again, maybe not...

This year's sanctions renewal came one week after Sudan accused Israel of sending four radar-evading aircraft to strike a military factory, which exploded and burned in the heart of Khartoum at midnight on Oct. 23.

Sudan's Foreign Ministry called the US sanctions "basically political," with the aim of hindering the country's development. It said the embargo benefits armed rebel groups while violating international law.

"Many times the American administration agreed that Sudan is meeting its commitments but they are always retreating from their promises to remove the sanctions," the ministry said in a statement. "The Sudanese government repeats its strong rejection of the sanctions renewal and strongly condemns the behavior of the American administration."

From 1991 to 1996 Sudan hosted Al-Qaeda leader Osama Bin Laden, who was killed in Pakistan by US Navy SEALS last year.

The US State Department continues to list Sudan as a state sponsor of terrorism but, in a July report, said Khartoum was "a cooperative counterterrorism partner" last year.

Except for Hamas, the government "does not openly support the presence of terrorist elements within its borders," the report said.


Though until recently they happily hosted an Iranian weapons factory, whose output was transshipped to all sorts of interesting places.

It added that Sudan maintains a relationship with Iran, another terrorism sponsor.


Friends in need are friends indeed, or so 'tis said.

The sanctions limit access to external financing for Sudan's indebted economy, which lost the bulk of its export revenue when South Sudan separated in July last year with most of the country's oil production.
Posted by: Steve White || 11/03/2012 00:00 || Comments || Link || E-Mail|| [294 views] Top|| File under:
Israel-Palestine-Jordan
Police: Israeli stabbed in East Jerusalem
[Ma'an] An Israeli man was stabbed in the East Jerusalem neighborhood of Ras al-Amud late Friday, an Israeli police

front man

said.

Micky Rosenfeld told Ma'an that the unidentified man, in his 30s, was on his way back home from the Western Wall when he was attacked by at least one suspect.

"Israeli police are carrying out patrols and searching for two suspects," Rosenfeld said. "The current assessment of the background was that it was a terrorist attack."

Posted by: trailing wife || 11/03/2012 00:00 || Comments || Link || E-Mail|| [348 views] Top|| File under:
-Election 2012
Chapel Hill Killer Registered At and Voted From Mental Hospital
Efforts to register mental patients and residents of centers for the developmentally disabled have taken place in recent months in several locations around the state.

Employees of the Murdoch Developmental Center, a state-run facility in Butner for the mentally retarded and developmentally disabled, recently registered 36 of the more than 500 residents to vote in what appears to have been a voter registration drive at the facility. In addition, some residents were checked out of the facility and transported to early voting centers to cast votes.

Posted by: Au Auric || 11/03/2012 00:00 || Comments || Link || E-Mail|| [304 views] Top|| File under:
Israel-Palestine-Jordan
Christian leaders spar over IDF enlistment
[Ynet] Conference allegedly encouraging young Christians to serve in IDF leads to boycott, death threats and police complaints, but volunteers could be more satisfied with their service

The issue of the enlistment of Christians in the IDF has sparked unexpected tensions in Israel's Arab Christian community.

The head of the Council of Arab Orthodox Community Dr. Azmi Hakim on Tuesday filed a police complaint claiming he received death threats after voicing opposition to the recruitment of Christians following a conference in Nazareth Illit.

He later said he has no problem with those who choose to join the army but remains opposed to the idea.

Threats were apparently also made against other members of the community who promote enlistment, according to Defense Ministry official Haim Ben-Ami.

The affair began early last month during a conference which was attended by Defense Ministry representatives as well as Nazareth Illit Mayor Shimon Gabso and Reverend Jubrail Nadaf.

During the conference, Christian teens were encouraged to join the IDF which sparked uproar among

holy man

s and members of the Christian community council.



Data show that 18% of Christians in Israel volunteer for National Service, the director of the National Service Directorate, Sar-Shalom Jerby, said. "Of the 3,000 Arabs volunteering for National Service 570 are Christians," he said.

They called to boycott Nadaf claiming he does not represent them. "We will not let anyone sully the community's name by recruiting Christians to the IDF or National Service. We must fight this," one councilman said.

Reverend Nadaf said, "I am not responsible for what was said at the conference. Anyone who says otherwise is inciting against me as a religious figure and will pay for it in court." Nadaf filed a police complaint against the council citing defamation.

Data show that 18% of Christians in Israel volunteer for National Service, the director of the National Service Directorate, Sar-Shalom Jerby, said. "Of the 3,000 Arabs volunteering for National Service 570 are Christians," he said.

"There is some opposition to National Service in the Arab community," Jerby added. "Some treat the volunteers as traitors. At times they are even attacked."

'I love helping my community'
While the community's leaders continue to quarrel over the matter, it appears that the young Israeli Christians embrace the opportunity to serve their communities.

"I volunteer at a school in the village and am very satisfied with my service because I'm helping my community," said 19-year-old Jana.

"All the people who are against it don't understand what we contribute. In the beginning, those who weren't happy with my decision created problems for me but I've proven myself."

Another young Christian said she volunteers at a cultural institute and is happy she is able to help others. "I'm thinking about also serving in the IDF because I'm an Israeli citizen and want to contribute to the country," she said.

One volunteer said she is determined to continue her service despite receiving threats. "It made me want to stop but my parents supported me and gave me strength. It made me go on without being scared of all the threats. I never expected Christian religious figures to stoop so low because of the conference, which is hardly something new."

The Nazereth Illit Municipality said in response, "The event was a tribute to Christian soldiers serving in the IDF and performing National Service. It was not aimed at recruiting more Christians to the IDF."

The Defense Ministry said, "We will not tolerate threats or attacks against those who promote enlistment. They will receive our support."
Posted by: trailing wife || 11/03/2012 00:00 || Comments || Link || E-Mail|| [410 views] Top|| File under:
Another Tack: How Obama saves Israel
[Jerusalem Post] Obama's attitude to troublesome little Israel is chillingly like Chamberlain's was vis-à-vis the unfortunate Czechs.

In the last US presidential debate, incumbent Barack Obama
Because I won...
sort of promised to save us. His exact words were: "If Israel is attacked, America will stand with Israel."

This assurance in itself -- be it sincere or otherwise -- should send shivers down Israeli spines.

There is, of course the question of what "stand with Israel" actually means. The phrase is too vague for comfort. But the cynical spin-potential isn't our greatest cause for worry.

Our primary concern should be engendered by another phrase, "if Israel is attacked." Maybe we're ungrateful, but heck, we wouldn't like to find ourselves in that deep existential hole where we're bleeding, can't help ourselves and must depend on the dubious goodwill of foreign benefactors like Obama to come -- be it gallantly or reluctantly -- to our rescue.

The better plan is to preempt the danger to our continued existence and thereby obviate the need to save us. That's the inherent rationale in confronting Iran's ayatollahs with red lines as they ramp up their atomic ambitions. But Obama is leery of red lines since these might be construed -- Allah forefend -- as an ultimatum, and the nature of ultimatums is that they might lead to a showdown.

That isn't the impression the current American administration wishes to impart -- not even in a moot manner.

Washington's philosophy is live (prolong Western non-intervention) and let live (let Iran behave pretty much as it had been), even if the upshot is that Israel might have a harder time staying alive when all this reaches its inevitable culmination.

There is something enticing in Obama's assertion -- even if not explicitly so articulated -- that if America lets Iran be, Iran would reciprocate in kind and ignore America with equally gracious consideration.

If America only talks the talk about the Iranian nuclear threat, no Iranian excesses would come back to haunt America. Whatever other inconveniences accrue from Iranian escalations, there'd be no skin off sensitive Washington noses. Those in harm's way -- in a word, Israelis -- are therefore required not to endanger the splendid stalemate.

The derivative stability of deadlock awards perks to too many players to be dismissed selfishly by Israel. It serves Iran, which can use all the extra time it gets to develop its bomb. It can serve Obama, who needs to get to Election Day un-bothered.

It can serve Europe whose penchant for perfidy wasn't consumed by the roaring fires of the 20th century. Not least, it can serve the Russian/Chinese quest for lucre.


Obama can stoically stomach a scenario in which only Israel loses. It's no big stretch to imagine Obama paraphrasing what arch-appeaser Neville Chamberlain said about selling out Czechoslovakia in his address to the British people on September 27, 1938, a couple of fateful days before the signing of the infamous Munich Agreement: "We cannot in all circumstances undertake to involve the whole British Empire in war simply on her [Czechoslovakia's] account. If we have to fight it must be on larger issues than that."

The entirely credible Obama version would be: "We cannot in all circumstances undertake to involve the United States in war simply on Israel's account. If we have to fight it must be on larger issues than that."

Mind you, Obama swears up and down that he's not inimical to us and has Israel's best interests at heart. However,


it's easy to be generous with someone else's money...


in his infinite wisdom he knows better than us what's best for us, and that invariably meshes with what he sees as best for himself.

The Obama-Chamberlain analogy isn't novel but few may realize just how deep the resemblance in reasoning and rhetoric runs. Obama's attitude to troublesome little Israel is chillingly like Chamberlain's was vis-à-vis the unfortunate Czechs. Listen to how Chamberlain defended his duplicity toward Czechoslovakia: "Since I first went to Berchtesgaden, more than 20,000 letters and telegrams have come to No. 10, Downing Street. Of course, I have been able to look at a tiny fraction of them, but I have seen enough to know that the people who wrote did not feel that they had such a cause for which to fight, if they were asked to go to war in order that the Sudeten Germans might not join the Reich."

See? Apparent understanding for the bully's point of view. That point of view was vehemently elaborated upon in Nuremberg a little over two weeks earlier on September 12. There Hitler hoarsely hectored that Czechoslovakia was a fraudulent state, whose existence violated international law, much as the Arab/

Moslem

invective delegitimizes Israel in our time.

As Israel's democratically elected prime minister, Binyamin Netanyahu, is now demonized by laid-back liberals and intellectual sloths, so there was self-serving resonance in 1938 to Hitler's charges that Czechoslovakia's President Edvard Benes sought to exterminate the Sudeten Germans.

Presaging the Arab refugee mythology, Hitler boldly asserted that ogre Czechoslovakia expelled over 600,000 Germans from their homes. He further accused Benes of assorted blood-curling war crimes and of denying the Sudentens their due self-determination. The icing on Hitler's Bavarian pastry was to paint little friendless Czechoslovakia as the aggressor whose belligerence threatened Germany.

The world's appetite for calumny has clearly not abated since those dark days. We need only pay heed to Obama's not-so- subtle justification of the Paleostinian "narrative." That was eminently evident in his June 2009 flattery fest to Islam at Cairo University, where he attributed Israel's creation to the Holocaust (as per the Arabs propaganda that a guilty Europe dumped unwanted Jews in their midst) and he bewailed "the Paleostinian pain of displacement" (in mind-boggling omission of the fact that this displacement was self-inflicted, resulting from a genocidal attack three years post-Holocaust on newborn Israel).

The Czechs, Chamberlain stressed in his day, weren't popular with his constituents: "That is how they are feeling. That is my answer to those who say that we should have told Germany weeks ago that, if her army crossed the border of Czechoslovakia, we should be at war with her. We had no treaty obligations and no legal obligations to Czechoslovakia and if we had said that, we feel that we would have received no support from the people of this country.

By only changing place names, Obama could have regaled his radicalized political home base with the exact same sentiments about not getting entangled on account of pesky Israel. Obama indeed might have fulminated in Chamberlain's identical vein: "When we were convinced, as we became convinced, that nothing any longer would keep the Sudetenland within the Czechoslovakian State, we urged the Czech Government as strongly as we could to agree to the cession of territory, and to agree promptly."

We Israelis should recognize the above as the all-too-familiar arm-twisting pressure for concessions, goodwill gestures, confidence-building measures and placing no obstacles in the path of peace. Obama habitually resorts to all these ploys and now urges Israel as strongly as Chamberlain did Czechoslovakia, albeit more cloyingly (due to vote-getting constraints), to learn to tolerate the Iranian nuke menace.

Chamberlain went on: "To accuse us of having by that advice betrayed the Czechoslovakian State is simply preposterous. What we did was to save her from annihilation and give her a chance of new life as a new State, which involves the loss of territory and fortifications, but may perhaps enable her to enjoy in the future and develop a national existence under a neutrality and security comparable to that which we see in Switzerland


...home of the Helvetians, famous for cheese, watches, yodeling, and William Tell...


today."

Without undue cerebral contortions, we can just hear Obama similarly contending that he is only doing the right thing by the Jewish state, crowing about saving us and giving us unappreciative Israelis "a chance of a new life...," to enable us "to enjoy in the future and develop a national existence under a neutrality and security comparable to that which we see in Switzerland today."

Honeyed blandishments aplenty already effuse from Obamaesque lips in one adaptation or another. It's only our stiff-necked intransigence which prevents us from seeing his light and bowing down in gratitude.

Seventy-four years ago, on the brink of one of the most tragic mistakes of the modern era, Chamberlain summed up in upbeat tones the likes of which could today be enunciated by Obama (save for updated idioms): "Therefore, I think the Government deserve the approval of this House for their conduct of affairs in this recent crisis which has saved Czechoslovakia from destruction and Europe from Armageddon."

Czechoslovakia was destroyed a few months after Chamberlain had "saved" the beleaguered republic and seduced it with the sweet smells of Swiss success. Within the year World War II broke out. Europe was plunged into an Armageddon of unparalleled horror.

We cannot afford to be likewise saved, i.e. to disregard appeasement's bitter fruits as we hear Obama's cabinet members and official spokespersons dissociate the administration unmistakably from any self-defense Israel might mount. The subtext is to signal Iran that Israel would be alone if it disobeys Obama. The Iranians might read this as a green light to unleash hell on Israel.

The

B.O. regime

maintains that there's still ample time for palaver and sanctions. But why then aren't the sanctions more stringently enforced, and when will time run out for engaging the undeniably deceitful Iranians in futile prattle? The reluctance to designate deadlines makes a mockery of the entire process. If all options are indeed on the table, as per Obama, why is none of them even hinted at? The failure to do so suggests more than anything that Obama is about as intent on stopping Ahmadinejad as Chamberlain was on fighting Hitler. But there's an underlying difference nevertheless.

There's no way Obama doesn't know the treacherous nature of his Iranian interlocutors. He isn't beguiled. Having wasted years of invaluable time, odds are that Obama doesn't really intend to prevent Iran from obtaining nuclear weapons.

Obama certainly doesn't want Israel to preempt that probability. He prefers Israel threatened, frightened and in dire need of being saved. That would turn Israel into an ineffectual vassal and earn him eternal

Moslem

gratitude.

In contrast, Chamberlain was terminally naïve. Near death, he told his son that the fault wasn't with appeasement: "Everything would have worked out okay if Hitler hadn't lied to me."

Not quite cricket.
Posted by: trailing wife || 11/03/2012 00:00 || Comments || Link || E-Mail|| [602 views] Top|| File under:
Afghanistan
4 Afghan police killed in insider attack
Four Afghan

coppers

were

rubbed out

Friday in southern Helmand


...an Afghan province populated mostly by Pashtuns, adjacent to Injun country in Pak Balochistan...


province in an insider attack by their colleagues, officials said.

Mohammad Toryali, police chief of Grish district, said the shooting occurred at a police outpost during a shift change.

The officers on duty were killed by four of their colleagues who had arrived to replace them, Toryali said. The killers fled.

At least 55 foreign troops have died in attacks by

Afghan cops

this year. A similar number of Afghan

coppers

and soldiers have been killed in similar attacks by colleagues.

The surge in attacks has undermined trust between the U.S.-led NATO


...the North Atlantic Treaty Organization. It's headquartered in Belgium. That sez it all....


coalition and its Afghan partners, throwing doubt on the capabilities of the Afghans ahead of the withdrawal of foreign combat troops in 2014.
Posted by: Fred || 11/03/2012 00:00 || Comments || Link || E-Mail|| [342 views] Top|| File under: Taliban
Fifth Column
Standard Chartered Close To Deal On Iran Transfers
[Jerusalem Post] London Bank agrees to pay New York regulators fine to prevent license being revoked over its hidden Iran transactions.

Standard Chartered is close to wrapping up discussions to resolve US investigations into its Iran-linked transactions and nearing agreement on a fine in the $300-million range, mirroring a much-publicized state settlement over similar allegations, according to four people familiar with the matter.

The London-based bank agreed in August to pay New York's banking regulator $340 million after that authority filed a surprise order accusing the bank of hiding some $250 billion worth of transactions with Iran.

In bringing its case in August, the New York Department of Financial Services broke away from other authorities also investigating the transfers, including the Manhattan District Attorney, the US Treasury Department, the New York Federal Reserve and the Justice Department.

Standard Chartered has been in talks recently to resolve the remaining probes through a joint settlement, the sources said. Authorities have discussed additional fines similar to the previous settlement, but have not yet agreed on a specific number with the bank, these people said.

The bank's finance director said earlier this week it was aiming for a final settlement by the end of the year. Negotiators are hammering out the final language of that settlement, the sources said.



Lawsky's order also hinted at potential issues involving sanctioned countries other than Iran, including Libya, Myanmar and Sudan.

Some sticking points remain, including whether the bank will be subject to separate monitoring requirements from the New York Federal Reserve in addition to those it already agreed to with the state banking regulator and what the exact terms of any such review would be, one person said.

Representatives of the bank and the US authorities concerned either declined to comment or did not immediately respond to a request for comment.

In reaching the earlier settlement, New York banking superintendent Benjamin Lawsky based his case on accusations the bank systematically stripped information from $250 billion worth of wire transfers linked to Iran.

The stripping helped disguise the identity of the parties.

Traditionally, federal authorities have only based their settlements on the amount of transfers that directly breached sanctions, not necessarily on transfers that just involved the doctoring of information to disguise the parties.

The size of the penalty under discussion is surprising to some because the other agencies appeared to initially be looking at a smaller dollar amount. Federal officials said in the past the actual sanctions-busting transactions in the Standard Chartered case were closer to $20 million, which potentially signaled a much smaller case.

It is unclear which charges the authorities might be using to arrive at a larger figure, but state prosecutors at the New York District Attorney's office may have more leeway than the Department of Justice and the Treasury Department to levy tougher penalties, two people familiar with the matter said.

Lawsky's order also hinted at potential issues involving sanctioned countries other than Iran, including Libya, Myanmar and Sudan. Such additional misconduct could be part of a larger settlement.
Posted by: trailing wife || 11/03/2012 00:00 || Comments || Link || E-Mail|| [605 views] Top|| File under:
The Grand Turk
Report: Erdogan to visit Gaza, wants Abbas to join him
[Ynet] Turkish Prime Minister Recep Tayyip Erdogan announced he plans to visit the

Gazoo

Strip, Turkey's Today Zaman newspaper reported.

According to the report, Erdogan told

news hound

s that his administration is in contact with

Gazoo

authorities to coordinate the visit. He noted that he asked Paleostinian President the ineffectual Mahmoud Abbas


... a graduate of the prestigious unaccredited Patrice Lumumba University in Moscow with a doctorate in Holocaust Denial...


to accompany him on the visit and that the latter "responded warmly to the offer."


Ma'an adds that the date for the visit is not set, but will be "soon", and Turkish Prime Minister Erdogan went on to trash talk Israel, as if he were a big shot on whose words all hang.
Posted by: trailing wife || 11/03/2012 00:00 || Comments || Link || E-Mail|| [314 views] Top|| File under: Hamas
Syria-Lebanon-Iran
72 Dead as Thousands Protest in Syria for Foreign Action
[An Nahar] Thousands of people opposed to
Hereditary President-for-Life Bashir Pencilneck al-Assad


Trampler of Homs...


protested in Syrian towns on Friday to urge the international community to act to halt the regime's bloody repression of their uprising.

Following a nationwide theme, protesters demanded justice for the victims of a regime crackdown in Daraya, a Damascus


...Capital of the last remaining Baathist regime in the world...


town where more than 500 people were reportedly killed in late August in the worst massacre of the uprising.

"Daraya will not kneel. Not by tank or gun. We sacrifice our blood and souls for you," chanted protesters in the rebel-held northwestern town of Binnish, waving revolutionary flags.

They also carried a sign reading: "No to sectarianism, no to division", at a time when residents and activists have reported simmering tensions between religious communities in the strife-torn country.

In Kfar Nabal, a town in the northwestern Idlib province, demonstrators held a sign reading: "It is not a civil war. It's a genocide. Leave us to die, but do not lie".

They also contrasted the toll of hurricane Sandy in the United States with that of the 19-month uprising, using the name of Assad's mother, with a sign reading: "Sandy: 90 victims -- Anissa: 40,000 victims".

In Damascus, despite ongoing violence, protests calling for Assad's ouster took place in the districts of Rokn Eddin, Assali, Qaboon, and in the nearby town of Babila, according to the Syrian Observatory for Human Rights.

The Local Coordination Committees (LCC), a network of activists on the ground, reported that air strikes targeted worshipers as they exited mosques in the town of Zamalka, just outside the capital.

Demonstrators traditionally gather at mosques to begin the weekly protests following the

Moslem

day of prayer.

Other slogans referred to recent statements by U.S. Secretary of State Hillary Clinton
... sometimes described as The Heroine of Tuzla and at other times as Mrs. Bill, never as Another Walter Q. Gresham ...
, who has denounced the rise of extremism in Syria, accusing the Islamists of "hijacking" the uprising.

"Clinton: our radicalism, if it exists, is the result of your lies," read one sign carried at a protest in the town of Hass in Idlib, as seen in video posted by activists on the Internet.

The Observatory said 72 people were killed in violence across the country.

Posted by: Fred || 11/03/2012 00:00 || Comments || Link || E-Mail|| [333 views] Top|| File under: Govt of Syria
Israel-Palestine-Jordan
Hamas PM blasts Palestinian leader over TV remarks
[Ynet] Ismail Haniyeh
...became Prime Minister after the legislative elections of 2006 which

Hamas, always the voice of sweet reason,

won. President Mahmoud Abbas dismissed Haniyeh from office on 14 June 2007 at the height of the Fatah-Hamas festivities, but Haniyeh did not acknowledge the decree and continues as the PM of Gazoo while Abbas maintains a separate PM in the West Bank...
says Abbas' remarks suggesting PA is willing to change longtime territorial demands are 'extremely dangerous'

Hamas' prime minister criticized the Paleostinian president for comments given to the Israeli media, alleging that they contradict longtime Paleostinian territorial demands.

Ismail Haniyeh said Friday that the ineffectual Mahmoud Abbas


... a graduate of the prestigious unaccredited Patrice Lumumba University in Moscow with a doctorate in Holocaust Denial...


' remarks, aired the previous night on Israel's Channel 2, were "extremely dangerous."


Abbas was speaking about the borders of a future Paleostinian state and said that the West Bank,

Gazoo

and east Jerusalem are Paleostine -- and the rest is Israel.

Hamas PM said that while he would like to see his birthplace -- Safed, a city in northern Israel -- he does not want to live there.

The fate of refugees who fled, or were forced to flee their homes in the wake of Israel's creation in 1948, is on one of the most emotional issues at the heart of Israel-Paleostinian conflict.

Haniyeh was not the only one to criticize Abbas. According to The Guardian, Paleostinian activists from across the Paleostinian political spectrum also denounced their president for saying he would ensure there was "never" be a third intifada.

They also railed against what they perceived as him "giving up his right of return" to his Israeli birthplace.

Hamas politburo member Izzat Rishek told the British paper that Abbas' statement "Does not express the opinion of the Paleostinian people... the Paleostinian refugees' right to return to their cities, villages and homes from where they were forcibly expelled is holy. It is not a bargaining chip."

The Paleostinian people, he stressed "Will never drop even one particle of the soil of Paleostine... Mr. Abbas' statement doesn't shock only Paleostinians but all Arab people."
Posted by: trailing wife || 11/03/2012 00:00 || Comments || Link || E-Mail|| [297 views] Top|| File under:
Syria-Lebanon-Iran
Hizbullah Buries Another Fighter Killed in Syria
[An Nahar] Another Hizbullah fighter, Haidar Mahmoud Zeineddine, was killed in the fight lingering in Syria, and was laid to rest on Thursday in the southern city of Nabatieh, An-Nahar daily reported.

Hizbullah lamented Zeineddine and said that he was killed in the line of his"'Jihadist" duty.

Although the party did not elaborate on the circumstances of Zeineddine's death, his burial was similar to previous funerals of Hizbullah members who had fought in Syria.

A number of Hizbullah members attended the burial and journalists were banned from taking pictures, according to the daily.

Zeineddine is known to be a Hizbullah member. He was residing in Beirut's southern suburbs (Dahieh) before moving to the Maslakh neighborhood of Nabatiyeh.

Posted by: Fred || 11/03/2012 00:00 || Comments || Link || E-Mail|| [328 views] Top|| File under: Hezbollah
-Signs, Portents, and the Weather-
Georgia power crew turned away from Sandy-stricken New York for refusing to join union
Doubly dumb, when the governor has been working on government union pension reform.

A business coordinator at a power company in western Georgia told The Daily Caller Friday afternoon that workers from his electric-utility employer were not permitted to help restore power to New York consumers because they would not join the International Brotherhood of Electrical Workers (IBEW).

The revelation comes on the heels of similar stories TheDC has reported about power crews from Alabama and Florida who volunteered to fix downed power lines after Hurricane Sandy left millions in the Northeastern United States in the dark this week.

"We're not a large utility, so we were only able to send up two or three crews," Glenn Cunningham, a business continuity coordinator with Diverse Power in LaGrange, Georgia, said in a phone interview.
Posted by: Fred || 11/03/2012 00:00 || Comments || Link || E-Mail|| [316 views] Top|| File under:
Africa North
Salafist Imam 'Declares War' on Tunisia Ruling Party
[An Nahar] A Salafist imam has declared war on Tunisia's Islamist ruling party during a television talk show, with the interior minister countering that such talk was responsible for blood being shed.

"I am going to make war on these people because the interior minister and the leaders of Ennahda have chosen the United States as their god -- it is the Americans who are writing the laws and the new constitution," Nasreddine Aloui said in a Thursday night appearance by video link on Ettounsiya television.

He urged the country's youth to prepare their burial shrouds to fight against Ennahda, brandishing a white cloth himself, saying Ennahda and other parties want elections held on the "ruins and the bodies of the Salafist movement."

Aloui is the new imam of the Ennour mosque in the Tunis suburb of Manouba. His predecessor died on Thursday of wounds sustained when he took part in a Salafist attack on two police posts earlier this week.

Interior Minister Ali Larayedh and Human Rights Minister Samir Dilou, both members of Ennahda, were on the program and replied sharply.

"This sort of talk is partly responsible for the bloodshed. You do not realize that your words are like bullets," Larayedh said.

Dilou said: "You are not worthy to be

a holy man

. This talk is an incitement to hatred."

Aloui's predecessor, Khaled Karaoui, died on Thursday, after being

maimed

when he and other

faceless myrmidons

attacked two national guard posts in Manouba following the arrest of a Salafist suspected of assaulting the head of the area's public security brigade.

During the

festivities

, one of the attackers was killed and two

coppers

maimed

.

Since the Tunisian revolution that ousted veteran president Zine El Abidine Ben Ali in January 2011, radical Islamists have carried out a number of attacks, including against security forces and on cultural events.

The opposition accuses the government of failing to rein in violence by Salafists


...Salafists are ostentatiously devout Moslems who figure the ostentation of their piety gives them the right to tell others how to do it and to kill those who don't listen to them...


, a hardline branch of Sunni Islam.

Posted by: Fred || 11/03/2012 00:00 || Comments || Link || E-Mail|| [328 views] Top|| File under: Salafists
Obama Claims Mantle of 'Change' in 2012 Race
How cute -- he's running against the incumbent.
Voters in Colorado tonight got a glimpse of the Barack Obama of 2008, with his soaring, impassioned and relentless rhetoric that electrified a crowd in a way only rarely seen during the 2012 campaign.

Sharpening his closing argument for a second term, Obama delivered a forceful defense of his mantra of "change" in an evening rally at the University of Colorado, insisting that the economic and social transformation for which Americans are yearning will only come if voters stick by his side.

"You may not agree with every decision that I've made, you may be frustrated at the rate of change," he told the diverse crowd of 10,000 inside a campus basketball arena. But, "I know what real change looks like, because I fought for it," he added. "I've got the scars to prove it. I've got the gray hair to show for it."

With five days to go before Election Day, Obama is accusing his opponent, Republican nominee Mitt Romney, of acting like a "salesman," trying to masquerade as an agent of change, while in reality representing little difference in substance or policy from his Republican predecessor, former President George W. Bush. Deploying his campaign slogan, Obama claims he would move the country "forward," while Romney's proposals would take it "backward."

Posted by: Au Auric || 11/03/2012 00:00 || Comments || Link || E-Mail|| [297 views] Top|| File under:
Syria-Lebanon-Iran
Jordanian Jihadist Lived to Die in Syria
[An Nahar] The widow and children of Salafist Mahmoud Abdelal, who

went kaboom!"

in Syria last month, were all ears as his proud but grieving mother described his commitment to jihad.

His story is particularly timely, given that U.S. Secretary of State Hillary Clinton
... sometimes described as The Liberatress of Libya and at other times as Mrs. Bill, never as Another Charles Evans Hughes ...
urged the Syrian opposition on Wednesday to resist efforts by Islamist "extremists" to hijack the revolution to oust
Hereditary President-for-Life Bashir Pencilneck al-Assad


The Scourge of Hama...


Four boys and a girl, the oldest only 10, gathered around their mother, Khadijah Tahawi in a humble house in one of the most underprivileged parts of Baqaa, Jordan's largest Paleostinian refugee camp north of Amman.

Hind Hassan, 50, pulled herself together as she spoke of Mahmoud, one of scores of Jordanian Salafists


...Salafists are ostentatiously devout Moslems who figure the ostentation of their piety gives them the right to tell others how to do it and to kill those who don't listen to them...


said to have gone to neighboring Syria to fight, with at least 13 reportedly killed.

"My son was very very religious. He started reciting the Koran when he was 10. He never stopped dreaming of jihad," Hind told Agence

La Belle France

Presse as of one of the children cried.

After graduating from a vocational training center in Amman, he became a successful mechanic.

"I prevented him so many times from going to the West Bank to fight Israel," Hindi said of her son, 33, who is a Jordanian of Paleostinian origin.


And so right she was, too. Syria is much better for such things. The Juices are much too fond of arresting jihadis instead, preventing the martyrdom which will get the family into Paradise without any effort of their own.
Posted by: Fred || 11/03/2012 00:00 || Comments || Link || E-Mail|| [306 views] Top|| File under: Salafists
Report: IDF transmitter found in Lebanon
[Ynet] A transmitter was found in Southern

Leb

Wednesday, Lebanese media reported.

According to a security official, the transmitter measures climate conditions for the IDF but is suspected to be also used for sending signals to Israeli drones.


And don't forget the spy squirrels freely roaming throughout Iran.
Posted by: trailing wife || 11/03/2012 00:00 || Comments || Link || E-Mail|| [293 views] Top|| File under:
Caribbean-Latin America
More Mexican Mayhem
15 Die in Northern Mexico

Fifteen individuals were murdered in ongoing drug and gang related violence in northern Mexico including an armed suspect shot to death trying to shoot a Juarez municipal police officer.

An unidentified man was found dead in Juarez Wednesday night. The victim was found near the intersection of calles Mar del Sur and Mar de la Plata in the Parajes del Sur colony. He was bound hand and foot, and had been tortured. Several 9mm spent shell casings were found at the scene.


An unidentified armed suspect was shot to death in Juarez Thursday morning. The suspect was shot by an unidentified Juarez municipal police officer in front of his home. The suspect had intended to shoot the officer. The shooting took place near the corner of calles Cirios and Valle Dorado in the Valle Dorado colony, which is just around the corner of the Babicora police station.


An unidentified man was murdered and dumped in Juarez Thursday evening. The victim was gagged and bound with his hands behind his back, and dumped from a car near the corner of calles Holanda and Lisboa in the San Antonio cplony. The victim had been tortured.


Three unidentified individuals were shot to death in two separate shootings in Juarez Thursday night, according to the Mexican news daily La Polaka.


Two men were shot to death as they were riding aboard a Chevrolet Lumina on Calle La Placita Zaragoza.


A boy riding a bicycle in the Comina de Juarez colony was pursued, and then shot as he attempted to seek refuge in the kitchen of a residence.



An unidentified police officer was beheaded, his head found Thursday night and his torso Friday morning in Chihuahua, Chihuahua. The head was left in a cooler in the northern zone of the city at the Pistolas Meneses sporting goods store, while the torso was found about 29 kilometers from Chihuahua city on the Chihuahua-Juarez highway. The head was found in a cooler with a "narcomessage" threatening the new Policia Unica police force.


Two unidentified men were shot to death and three others were wounded in a shooting at a residence in Juarez Tuesday night. The victims were shot by armed suspects riding in a convoy near the intersection of calles San Francisco and Acapulco.


Two unidentified individuals were found in an unmarked grave in Nogales, Sonora Friday afternoon. The grave was 200 meters from the periferico Luis Donaldo Colosio.


Two bodies of individuals reports say are Sonora state police agents were found buried in the garageof a residence in Hermosillo, Sonora Thursday. The agents has been abducted and were found incident to a police sweep in the Pimentel colony in Hermosillo. Reports say a number of Sonora state police agents and Hermosillo municipal police officers have already been implicated in crimes relating to the murder of the two found today.


Two unidentified individuals were shot to death and three others were wounded in a shooting in Nogales, Sonora early Friday morning. The shooting took place at about 0520 hrs on calle Marathon in the Kennedy colony. Three other individuals were arrested following the police response. Inside the residence were found an AK-47 assault rifle, one 9mm pistol and four weapons magazines.
Posted by: badanov || 11/03/2012 00:00 || Comments || Link || E-Mail|| [343 views] Top|| File under:
International-UN-NGOs
UN Representative Calls For Establishing A 'World Capital'--In Islamic Istanbul
The world needs a global capital
and it should be the capital of Islamic Turkey, Istanbul,


Nah, try Dar-es-Salaam in Tanzania...

according to a UN special representative. Richard Falk,


... the former Princeton academic recently condemned by the British government for his unacceptable antisemitic remarks...

the United Nations Special Rapporteur on Palestinian human rights, wrote a Nov. 1, 2012, opinion piece for the controversial al Jazeera English site calling for a "global capital" because of integration "by markets, by globally constituted battlefields,


What on earth does that mean, when it's at home?

by changing geopolitical patterns."


In none of which is Istanbul anything more than a regional player. Perhaps that is why the honourable rapporteur suggested it, the modern version of building Washington, DC in a swamp... or perhaps the price of real estate is falling, trailing below-replacement birthrates, which means quaint old Ottoman palaces will be gotten cheaply by the new capitol bureaucrats.

Maybe it's to give a sense of continuity to the UN. Remember, Istanbul used to be the capital of the Byzantine Empire, which in its later years was approximately as effectual as the UN. In its early years it claimed world dominion, just like the UN. Perhaps they're thinking of changing the city's name again, maybe to Kofiannannople or Bankimoonabad or even Daghammarskjoldberg.

With our luck it would be named 'Obamabull'...

While Turkey is a longstanding U.S. ally and a member of NATO, its nearly 80 million population is 99.8 percent Muslim, according to the CIA Factbook. Its Prime Minister Recep Tayyip Erdogan has had several run-ins with Israel over access to Gaza. In March, he urged Israel to "stop the brutal attack against Palestinians and stop the massacre and bloodshed."


The man does like to hear himself talk...

The U.S. Embassy in Turkey sent out an "emergency message" for U.S. citizens in September warning of "a planned anti-American march/protest" in Istanbul. The march was tied to protests against the YouTube video claimed by critics to be anti-Islamic. "The Department of State strongly recommends avoiding the march/protest location as well as any other large crowds that may gather in Istanbul to protest against the controversial video that has created other demonstrations throughout the world," explained the warning.

Falk recommended what al Jazeera called a "modest proposal" that should move the world past "the persisting tendency is to view the hierarchy of global cities from a West-centric perspective: London, New York, Paris, Los Angeles placed in the first rank."


Whatever happened to New York City? Or Tokyo which, granted, is only in the West if one keeps going, but those of us in the West are aware that it is one of the world's leading cities.

Along with his UN duties, he is the Albert G. Milbank Professor Emeritus of International Law at Princeton University and Visiting Distinguished Professor in Global and International Studies at the University of California, Santa Barbara.


Distinguished. Yes, of course. What a reflection on the institutions which employ him.
Posted by: Fred || 11/03/2012 00:00 || Comments || Link || E-Mail|| [300 views] Top|| File under:
Africa North
Egypt Seizes 1.7 mil Documents Proving Jewish Ownership Of Cairo Assets
[Times of Israel] Two tons of papers, about to be shipped to Israel, grabbed by police in what Egyptian media call 'dangerous security breach'

Egyptian authorities confiscated some 1.7 million documents reportedly proving Jewish ownership of land and assets in Cairo. The documents were reportedly about to be shipped out of the country to Israel, in what the Egyptian daily Al-Ahram is calling "the most dangerous case of security breach in history."

The documents were found in 13 large cases, ready to be transported to Jordan and from there to Israel, Egyptian media reported Sunday.

Elaph, a Saudi-owned news site, reported that Egyptian police received notice that the packages were being held at a shipping company in the Nasser City district of Cairo. Upon arriving at the scene, police found over 1.7 million documents dating back to the 19th century, dealing with Jewish ownership of assets in Cairo. The documents, according to the security source speaking to the Saudi site, weighed over two tons.

According to Elaph, Egyptian President Mohammed Morsi is personally following the case
Preliminary investigations have revealed that the documents were supposed to be used in an Israeli lawsuit involving Jewish property lost in Egypt's 1952 revolution, the site reported. According to Elaph, Egyptian President Mohammed Morsi is personally following the case, which it said affects Egypt's national security.

The documents were reportedly stolen on December 16, 2011, from a Cairo research institution, the Institut d'Égypte, during public riots that erupted following president Hosni Mubarak


...The former President-for-Life of Egypt, dumped by popular demand in early 2011...


's ouster.

According to Al-Ahram, an unnamed senior member of former Mubarak's National Democratic Party (NDP) was involved in the efforts at smuggling the documents out of the country, in the service of a French-Jewish woman. Another man implicated by Al-Ahram is a Jewish Lebanese businessman named Robert Khalil Sarsaq, who also holds other nationalities. Elaph's source claimed that the two are suspected of having ties with the Mossad.

The source noted that some of the documents, containing Jewish ownership deeds for banks, companies and real estate, date back to 1863. The documents are now being held by Egypt's general prosecution.

Israel's Deputy Foreign Minister Danny Ayalon recently launched a campaign encouraging Jewish refugees from Arab states to come forward and present testimonials of the circumstances that led them to flee their countries of origin.

Egypt's Jewish community numbered some 75,000 before the founding of Israel in 1948. By 1957, only several thousand Jews were left in the country; most of the others had fled under Arab pressure, according to contemporary accounts.

In 2009, the government of Prime Minister Benjamin Netanyahu established a national advisory council to examine Jewish claims of lost property in Arab countries, but the council was moved from the Justice Ministry to the Pensioner Affairs Ministry, and did little to register property claims.
Posted by: trailing wife || 11/03/2012 00:00 || Comments || Link || E-Mail|| [310 views] Top|| File under:
Southeast Asia
Seven terror suspects rounded up in southern Thailand
Thai troops on Friday arrested seven suspects in separate raids in Pattani and Yala provinces for their involvement in violent attacks.

Pattani Governor Pramuk Lamul provided details of the arrests of four suspected terrorists insurgents; Hapici Jehna, 22, Yawawi Hama, 22, Rohwe Salae, 23 and Aluesue Navae, 40, at a press conference.

The four are suspected of firing assault rifles at a gold shop in Pattani on September 21. Six people were killed and 53 others wounded in the attack. They were charged with several offenses including terrorism, attempted murder and having explosives and military weapons in their possession.

The governor said the four were members of the RKK separatist movement, which is known to be behind a series of violent attacks in the south. Arrest warrants have been issued for four other men - Kammesum Jehma, Maslan Malee, Madaree Taye and Abduloh Mudor.

Meanwhile in Yala, police raided two separate houses in Raman district at about 5 a.m. after being tipped off that alleged terrorists insurgents were hiding there.

From the first house, police arrested Usman Yakoh, 29 who had outstanding warrants. During a search of two nearby houses, police found explosive materials, including fertiliser, benzene and diesel oil and two cell phones.

Police also apprehended two suspects - Sakariya Yakoh, 30 and Marohning Lohma, 30 - in a raid at another house. They were wanted for alleged involvement in torching schools and other violent attacks in the area.

Authorities believe that the suspects were in the area to prepare for attacks but local villagers alerted officials off to their presence.
Posted by: ryuge || 11/03/2012 00:00 || Comments || Link || E-Mail|| [346 views] Top|| File under:
Home Front: WoT
Briton in missiles-to-Iran case to enter new plea
EL PASO, Texas: A federal judge has scheduled a new plea hearing for a British man accused of trying to buy missile parts from undercover US agents and illegally sell them to Iran.

Christopher Tappin had pleaded not guilty after his extradition from the United Kingdom in February. He was released on a $1 million bond in April and was scheduled for trial Nov. 5.

US District Judge David Briones issued an order last week scheduling a re-arraignment for Thursday of the 65-year-old in Texas. Tappin's lawyer declined to comment on details of the plea hearing.


Either he's cut a deal or someone out there wants him dead, and he wants protective custody...

Tappin is accused of giving the undercover agents false documents to circumvent the requirement for defense articles to be licensed prior to being exported. Two other men indicted in the scheme have already been sentenced to prison.
Posted by: Steve White || 11/03/2012 00:00 || Comments || Link || E-Mail|| [394 views] Top|| File under:
Syria-Lebanon-Iran
Secret Iran nuclear-bomb plant expanding
Work surrounding Iran's latest secret nuclear site continues unabated, new satellite images from DigitalGlobe show. The existence of the site was first revealed by WND on Oct. 8.

The site -- Velayat 1 -- which is in the province of Isfahan on the outskirts of the small city of Najafabad, was built for research and development and has a capacity of 800 centrifuges for uranium enrichment. It already has successfully tested a neutron detonator and implosion system for a nuclear bomb.

According to the source for that exclusive WND report, research at the site includes design of a nuclear warhead for the Iranian Shahab-3 ballistic missile, which is now almost complete. The source added that there is also a nuclear reactor at the site along with a separation plant as another path to acquire a nuclear bomb.

To avoid suspicion, the site was built below a medicine factory called Abu Reyhan. The facility beneath the factory has three levels, with two underground entrances away from the facility.

This is where the father of Iran's nuclear program, Mohsen Fakhrizadeh-Mahabadi, assisted by 10 other scientists, is working on Iran's nuclear bomb program, within the SEPAND project (known by the IAEA as SPND) and under the AMAD (weapons program) to build atomic warheads.

The new images of the above-ground facility show that main buildings have been completed.

Posted by: Au Auric || 11/03/2012 00:00 || Comments || Link || E-Mail|| [347 views] Top|| File under:
Home Front: Politix
Eco-Taxes? Study Financed by U.S. Treasury Will Link Tax Code to Carbon Emissions
A major tax study currently being sponsored by the U.S. Treasury will give environmental activists a powerful new weapon in their campaign to alter the entire American economic and social landscape in the name of halting "climate change"--including the possible levying of new carbon taxes.

That campaign is bound to intensify in the aftermath of Nov. 6's presidential election, regardless of who wins the race, as the nation faces the challenge of deficit reduction and tax reform that will be required to overhaul the country's over-strained finances. Environmental advocates and others are likely to raise such innovative mechanisms as carbon taxes and major shifts in tax rates and incentives as part of the process--and the impending study may well provide them with important ammunition.

Under the bland title of Effects of Provisions in the Internal Revenue Code on Greenhouse Gas Emissions, the $1.5 million study is being carried out under the auspices of the National Academy of Science (NAS). Originally planned to take two years, the ambitious project aims to take an inventory of the U.S. tax code in terms of the effects of its most important provisions on the emission of carbon dioxide and other greenhouse gas emissions--a huge and complicated exercise in environmental and economic modelling.

The study itself will not be available until after the election. Originally slated for completion in September of this year, its publication has since been postponed until the first quarter of next year.
Posted by: Au Auric || 11/03/2012 00:00 || Comments || Link || E-Mail|| [309 views] Top|| File under:
-Election 2012
Ohio Says 'No' To International Observers In Polling Places
We seem to have a trend. It seems the Obama administration's request for witnesses to prevent Conservative misbehaviour has struck a nerve left unrung by previous such ventures under George W. Bush. For those interested, here is a list of the cities which will host observers, though I cannot vouch for its veracity. Ohio gets them in Columbus, state capitol and home of many Somalis, which should be interesting for the watchers.

International observers may be in the United States on Election Day, but they will not be inside Ohio polling places, and the organization says it will honor state law.

Earlier this week, Ohio Secretary of State Jon Husted announced that international observers, affiliated with the United Nations


...where theory meets practice and practice loses...


, would not be allowed in Ohio polling centers, citing state laws that limit who is present in polling places on Election Day.

Other states, including Iowa and Texas, have also objected to the international observers. Iowa Secretary of State Matt Schultz said he welcomes the monitors to Iowa, but he warned against trying to "gain access" to Iowa polling sites on Election Day, according to Fox News. And, Texas Attorney General Greg Abbott, in a letter to the OSCE, threatened to prosecute any observer who breaks state law by getting too close to any polling site.
Posted by: Fred || 11/03/2012 00:00 || Comments || Link || E-Mail|| [609 views] Top|| File under:
Syria-Lebanon-Iran
Syria Rebels Kill Woman Kurd Militia Leader
[An Nahar] Syrian rebels have killed a Kurdish woman militia leader in the northern city of Aleppo


...For centuries, Aleppo was Greater Syria's largest city and the Ottoman Empire's third, after Constantinople and Cairo. Although relatively close to Damascus in distance, Aleppans regard Damascenes as country cousins...


, highlighting growing tensions between anti-regime fighters and the Kurds, a monitoring group said Friday.

"Shaha Ali Abdu, also known as Nujeen Dirik, was killed early on Friday. She headed a Kurdish popular defense unit that is part of the Democratic Union Party (PYD)," Syria's branch of the Kurdistan Workers' Party (PKK), said the Syrian Observatory for Human Rights.

"She was killed a week after she was captured by rebels," the

Britannia

-based watchdog added.

The PYD opposes the regime of
Hereditary President-for-Life Bashir Pencilneck al-Assad


Lord of the Baath...


but has taken a neutral position in ongoing fighting in embattled Aleppo, the country's commercial hub.

Clashes between the rebels and Kurdish militia in Aleppo reportedly left 30 dead last week, sparking fears of a new front in the already fractured country.

According to the Observatory, 42-year-old Dirik was captured when she went to hand over to the rebels the bodies of opposition fighters killed in the fighting.

Dirik headed a militia unit charged with protecting the Ashrafiyeh and Sheikh Maqsud districts of Aleppo, said Rujhad Khalil, an Aleppo journalist who specializes in Kurdish affairs.

Kurdish fighters were "on a mission to deliver the bodies of opposition fighters, as well as rebels taken hostage, after

festivities

between Kurdish militia and anti-regime

jihad boy

s" when she was captured, Khalil said.
Posted by: Fred || 11/03/2012 00:00 || Comments || Link || E-Mail|| [332 views] Top|| File under: Salafists
Africa Subsaharan
30 people shot dead in Nigeria, rights group says
[CNN]
More than 30 people have been

rubbed out

in Nigeria, the head of Amnesia Amnesty International said Friday, only a day after the rights group accused Nigerian security forces of committing serious abuses in their efforts to crack down on the

beturbanned goon

Islamist group Boko Haram
... not to be confused with Procol Harum, Harum Scarum, possibly to be confused with Helter Skelter. The Nigerian version of al-Qaeda and the Taliban rolled together and flavored with a smigeon of distinctly Subsaharan ignorance and brutality...
in the region.

The latest deaths occurred in the town of Maiduguri, in Borno state, which has been the scene of much of the violence as Boko Haram seeks to impose a strict version of Sharia law in the

Mohammedan

-dominated northern part of the country.

Amnesia Amnesty International Secretary General Salil Shetty said: "We have certainly confirmed from our contacts that over 30 people have been killed -- summary executions, we understand; bodies found in the morgue."

Witnesses told Amnesty and CNN that security forces from the Joint Task Force, or military, carried out the killings.

"These are not isolated examples -- it's happening all the time," Shetty added. "Ordinary citizens are simply caught in the crossfire."

Shetty appealed for the government to ensure the rule of law was followed by its own forces in tackling the

beturbanned goon

groups.

"There's no way in which we can improve the security situation in the north, which we all want ... by increasing insecurity," he said. "We cannot improve human rights


One man's rights are another man's existential threat.


by taking people's lives and for security forces to be themselves beyond the pale of the law is just simply unacceptable."
Posted by: Fred || 11/03/2012 00:00 || Comments || Link || E-Mail|| [788 views] Top|| File under: Boko Haram
Africa North
Egypt Salafists Stage Cairo Demo on Constitution
[An Nahar] Several hundred Salafist

Moslem

s demonstrated in the capital on Friday to demand a stronger reference to Islamic law or sharia in Egypt's new constitution, a contentious issue of rising political tension.

The size of the protest in Tahrir Square -- up to 500 people -- was limited because the main Salafist groups decided to postpone their demonstration on the issue to a later date, Agence

La Belle France

Presse reported.

The new constitution is to replace the 1971 charter suspended by the military which took power when president Hosni Mubarak


...The former President-for-Life of Egypt, dumped by popular demand in early 2011...


was ousted in February last year.

Fundamentalist Islamists want the new constitution to have the precepts of sharia as the basis for legislation, a stance rejected by liberal and secular Egyptians.

Contentious topics in the drafting of the new constitution include the role of religion, the status of women and the scope of freedom of expression and faith.

Posted by: Fred || 11/03/2012 00:00 || Comments || Link || E-Mail|| [661 views] Top|| File under: Arab Spring
Syria-Lebanon-Iran
Syria's SNC Urges Rebels be Held to Account after Executions
[An Nahar] The main opposition Syrian National Council on Friday urged rebels be held accountable after a video purported to show opposition fighters executing Syrian soldiers.

"We urge the (rebel) Free Syrian Army and the revolutionary movement on the ground to hold to account anyone who violates human rights


...which are often intentionally defined so widely as to be meaningless...


," SNC human rights committee head Radif Mustafa told Agence

La Belle France

Presse by telephone.

The SNC's call came after a video posted on YouTube appeared to show about 10 soldiers being beaten, then lined up on the ground and executed with automatic rifles, after Thursday's rebel attacks on checkpoints in the northwestern town of Saraqeb.

"Though the rebel

gang

s' violations are not as serious or numerous as those committed by the regime (of
Hereditary President-for-Life Bashir Pencilneck al-Assad


Leveler of Latakia...


), we cannot be silent over such violations because that would only help them to increase," Mustafa said.

"The FSA and other

gang

s need to respect human rights."

Posted by: Fred || 11/03/2012 00:00 || Comments || Link || E-Mail|| [338 views] Top|| File under: Salafists
India-Pakistan
Attack in Southwest Pakistan Kills 18
[VOA News] Officials in southwest Pakistain say at least 18 people have been killed after

gunnies

opened fire on a passenger van at a fueling station, triggering a massive fire.

The vehicle was stopped in the Khuzdar district of Balochistan



...the Pak province bordering Kandahar and Uruzgun provinces in Afghanistan and Sistan Baluchistan in Iran. Its native Baloch propulation is being displaced by Pashtuns and Punjabis and they aren't happy about it...


province Friday, when

gunnies

on

cycle of violence

s shot and killed the driver and then fled. The gunfire sparked a blaze that engulfed the van and nearby shops.

Local administrator Abdul Mansoor Kakar said at least five women and three children were among the 11 bodies that have so far been identified. He said the rest of the bodies were burned beyond recognition.

There was no immediate claim of responsibility for the attack. Balochistan has been the scene of sectarian violence,

bad turban

attacks and unrest linked to a low-level insurgency.

Baluch rebels have been fighting for political autonomy and a greater share of the province's natural resources.


But it sounds a lot more like Lashkar-e-Jhangvi than it does Baloch rebels. Betcha the dear departed are Shias...
Posted by: Fred || 11/03/2012 00:00 || Comments || Link || E-Mail|| [371 views] Top|| File under: Lashkar e-Jhangvi
-Signs, Portents, and the Weather-
New, lesser storm may hit East Coast next week
Forecasters say another messy -- and wintry -- storm may cause post-Election Day problems for an already weather weary East Coast.

But meteorologists add that it's six days out, so that's rather early to get too worried. The forecast could change before it hits late next week.

The National Weather Service's forecast center that watches winter storms put out a long-range notice Thursday, saying bluntly that a nor'easter is possible for the mid-Atlantic and New England.

Forecaster Bruce Sullivan says it wouldn't be as bad as Superstorm Sandy and isn't tropical. But it could include snow in interior New England and New York, beach erosion and high winds for areas hit by Sandy, and moderate or heavier rainfall.

"I wouldn't get too alarmed yet," Sullivan said. "But it's something we're going to be watching over the next few days and fine-tuning. Anything that could hamper clean-up efforts is something that could be watched."

The same European computer model that first noticed and correctly called Superstorm Sandy a week in advance has forecast this potential nor'easter to come along the East Coast and then hit, Sullivan said. Another computer model also said the same thing, but then lessened that chance, he said.

Posted by: Fred || 11/03/2012 00:00 || Comments || Link || E-Mail|| [306 views] Top|| File under:
Syria-Lebanon-Iran
Franjieh: We Must Know Who 'Betrayed' al-Hasan
[An Nahar] Marada Movement
the personal militia of Suleiman Franjieh, president of

Leb

at the outbreak of the civil war, currently Syrian toadies, but you never know when that could change...
leader MP Suleiman Franjieh on Friday said one should not ask who killed Intelligence Bureau chief Maj. Gen. Wissam al-Hasan but rather who "betrayed" him.

"We must not ask who killed Wissam al-Hasan but rather who betrayed Wissam al-Hasan, and usually those who betray are the allies," said Franjieh in an interview on al-Manar television.

"Western intelligence agencies were asking Wissam al-Hasan about the rise of extremism and he was reassuring them before he got killed," Franjieh added, wondering why al-Hasan was "assassinated amid the shift in the international stance on the Syrian crisis."

The Marada leader accused the opposition March 14 camp of taking advantage of al-Hasan's

liquidation

in order to topple Prime Minister
Najib Miqati's government.

"Blaming Miqati for al-Hasan's blood is a way to seize the premiership," Franjieh charged.

"March 14 is not boycotting the government in order to topple it, but rather to form its own government or for the electoral law," added Franjieh.

Posted by: Fred || 11/03/2012 00:00 || Comments || Link || E-Mail|| [301 views] Top|| File under: Govt of Syria
-Election 2012
Democrat: 'Civic activism' better than military service
Two-term Virginia Rep. Gerry Connolly is under heavy fire for allegedly suggesting that time spent serving in local government better qualifies a person to serve in Congress than years of military service.

The controversy stems from comments Connolly made at the Springfield Chamber of Commerce, where he touted his time serving in local government in Fairfax County, Va.

"He's reacting to a comment that I made that you can't run for federal office on your local political record, no matter how good that might be," said retired U.S. Army Col. Chris Perkins, who is the Republican challenger to Connolly in this year's campaign. "It's less convenient to talk about your votes on Obamacare and your vote on sequestration -- these big defense cuts."

Connolly's comments at the Chamber of Commerce event were designed to defend his time in local government. But the congressman also took the opportunity to suggest his opponent has been invisible in his community.

"I hope that (my) experience and that sweat equity that I've put in in elective life for the past 18 years -- and before that for 15 years as a civic activist -- will count for something," said Connolly at the event. "I hope you'll measure that against somebody who wore the uniform and honored his country and I honor him for that service. But in the 10 years since he retired, he hasn't shown up. He has no local credentials. In fact, more often than not, he hasn't voted."
Posted by: Au Auric || 11/03/2012 00:00 || Comments || Link || E-Mail|| [542 views] Top|| File under:
Staten Island residents plead for help from Mayor Bloomberg after storm
The outer boroughs are still feeling the effects from Hurricane Sandy, as thousands remain without power and homes were completely destroyed. A growing bipartisan group of Staten Island leaders is questioning the city's response

Outer-borough residents pleaded for help Thursday, claiming their Sandy-ravaged neighborhoods are the forgotten victims of the killer hurricane -- and nowhere was the anger more palpable at the storm's Ground Zero: Staten Island.


Don't worry about it. They'll keep voting Dem.


Even as the city and feds rushed food, water and generators to the borough, residents and their elected officials fumed that Staten Island was being prepped as the starting line for Sunday's New York City Marathon, even as the rest of the island is left to deal with the aftershocks of the mega-storm.

"The notion of diverting even one police officer, one first responder, one asset away from this carnage is beyond irrational," Councilman James Oddo told the Daily News. Earlier, Oddo called the idea of hosting the marathon as "idiotic" on his Facebook page.

Posted by: Au Auric || 11/03/2012 00:00 || Comments || Link || E-Mail|| [428 views] Top|| File under:
Economy
Unemployment Rate Rises to 7.9, Black Unemployment Rises to 14.30%
The number of unemployed in the US rose from 12,088,000 in September to 12,258,000 in October. An increase of 170,000. That almost perfectly offsets the increase in non farm payrolls (+171,000).

And the duration of unemployment 27 weeks and over rose to 40.6%.

The employment to population ratio rose in October to 58.8, but still remains at a level near the beginning of the "Reagan Recovery."

The unemployment rate among blacks/African Americans rose to 14.30%. There will be no joy in the Black/African American community over this pitiful unemployment rate.

On the wage front, changes in hourly earnings rose 1.6% (Year over Year), far below the Bush years. In fact, the rate fell in 2009 and has remained in the doldrums since.

Graphs on these statistics are available at the site
Posted by: Au Auric || 11/03/2012 00:00 || Comments || Link || E-Mail|| [342 views] Top|| File under:
Syria-Lebanon-Iran
ISF Says Probe Launched to Identify Attackers of Arsal Checkpoint
[An Nahar] The Directorate General of Internal Security Forces on Friday announced that it is conducting the necessary investigations in order to identify those who attacked its checkpoint in the border town of Arsal and

maimed

12

coppers

on Thursday.

"A verbal clash erupted when the members of the checkpoint asked unidentified individuals about the name of a

maimed

man they were trying to transport via the Hmeid Valley in Arsal's barren mountains after he was injured in

festivities

in Syria," said a statement issued by the ISF.

The aforementioned individuals were then allowed to enter

Leb

together with the

maimed

man due to his medical condition, the statement added.

"Shortly after this incident, around 70 men attacked the aforesaid checkpoint and beat up its members, wounding 12 of them," the ISF said, adding that the injured

coppers

incurred bruises, fractures and wounds.

The attackers also "opened fire from assault rifles on the checkpoint and on a military vehicle," according to the communique.

"The relevant ISF units are conducting the necessary investigations in coordination with Arsal's

cop shoppe

in order to identify the attackers, locate them and arrest them," said the communique.

Posted by: Fred || 11/03/2012 00:00 || Comments || Link || E-Mail|| [327 views] Top|| File under: Govt of Syria
Who's in the News
53
[untagged]
4
Salafists
3
Govt of Syria
2
Hezbollah
1
Hamas
1
Lashkar e-Jhangvi
1
PFLP-GC
1
Taliban
1
Abu Sayyaf
1
Arab Spring
1
Boko Haram
Bookmark
E-Mail Me
The Classics
The O Club
Rantburg Store
Comments Spam
The Bloids
The Never-ending Story
Thugburg
RSS Links
Gulf War I
The Way We Were
Bio
Sink Trap
Alzheimer's Association
Day by Day
Counterterrorism
Hair Through the Ages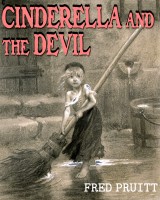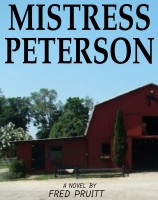 On Sale now!


A multi-volume chronology and reference guide set detailing three years of the Mexican Drug War between 2010 and 2012.

Rantburg.com and borderlandbeat.com correspondent and author Chris Covert presents his first non-fiction work detailing the drug and gang related violence in Mexico.

Chris gives us Mexican press dispatches of drug and gang war violence over three years, presented in a multi volume set intended to chronicle the death, violence and mayhem which has dominated Mexico for six years.
Click here for more information


Meet the Mods
In no particular order...


Steve White
Seafarious
Pappy
lotp
Scooter McGruder
john frum
tu3031
badanov
sherry
ryuge
GolfBravoUSMC
Bright Pebbles
trailing wife
Gloria
Fred
Besoeker
Glenmore
Frank G
3dc
Skidmark
Alaska Paul



Better than the average link...



Rantburg was assembled from recycled algorithms in the United States of America. No trees were destroyed in the production of this weblog. We did hurt some, though. Sorry.
3.233.215.231