Home Front: Culture Wars
CNN's Jeffrey Toobin claimed Trump is racist because Antifa is "widely perceived as an African American organization"
h/t Instapundit


On Wolf Blitzer's show last night, CNN analyst Jeffrey Toobin claimed President Donald Trump is racist because he called out Antifa, which, according to Toobin, "is widely perceived as an African American organization":


One of the responses: and the main reason I've posted this



Antifa is whiter than Pat Boone making a mayonnaise sandwich with Wonder bread in a Minnesota snowstorm

‐ Cameron Gray (@Cameron_Gray) August 29, 2018
😜

Posted by: g(r)omgoru || 08/29/2018 14:24 || Comments || Link || E-Mail|| [372 views] Top|| File under:
-Signs, Portents, and the Weather-
Ship of Fools V – Yet Another Greenie Expedition Scuppered by Ice
[Breitbart] Yet another Arctic expedition to raise awareness of "global warming" has been frustrated by unexpectedly large quantities of ice.

This time the climate chumps were a party of scientists, students and filmmakers from the University of Rhode Island's Inner Space Center (ISC) sponsored ‐ your tax dollar at work ‐ by the U.S. National Science Foundation.

Their mission: "Research to aid understanding of/document climate change effects" in the Canadian Arctic Archipelago aboard a Russian ship Akademik Ioffe.

But now the ship has been damaged after becoming grounded in the ice and its passengers have had to be rescued.

Anthony Watts has been documenting their sorry progress.

First the early optimism of what sounds very much like another politically correct brainwashing exercise for impressionable students:
Posted by: Besoeker || 08/29/2018 14:20 || Comments || Link || E-Mail|| [163 views] Top|| File under:
Home Front: Culture Wars
UPenn Women's Center targeted in federal Title IX complaint
h/t Instapundit


The nation's oldest men's nonprofit has filed a Title IX complaint against the University of Pennsylvania, alleging that 22 of the school's programs unlawfully exclude men, including the Women's Center.

According to a complaint filed on June 22, the National Coalition for Men requests that the U.S. Department of Education's Office for Civil Rights (OCR) launch a formal probe into certain women-only scholarships and programs at the Ivy League school.

"Men are beginning to face significant problems in the workplace due to this disparity in terms of college degree attainment." Tweet This

Programs that directly exclude men include The Penn Forum for Women Faculty, The Penn Women's Support Group, and the Trustees Council of Penn Women, according to the complaint.

Posted by: g(r)omgoru || 08/29/2018 14:20 || Comments || Link || E-Mail|| [158 views] Top|| File under:
International-UN-NGOs
UN Appointed Climate Science Team Demands The End of Capitalism
h/t Instapundit


A team of scientists appointed by the United Nations has reported that a free market system cannot provide the economic transition required to defeat climate change.


True - since there are now (man made) climate change, you can't defeat it




Posted by: g(r)omgoru || 08/29/2018 14:14 || Comments || Link || E-Mail|| [170 views] Top|| File under:
Home Front: Politix
Jimmy Carter Calls Trump's First Reaction To McCain's Death 'A Serious Mistake'
[Huffpoo] Jimmy Carter remains unimpressed with President Donald Trump's belated effort to take note of and honor the late Sen. John McCain's service to the U.S.

In fact, the 93-year-old former president characterized it as "at best adequate."

Carter spoke with MSNBC's Andrea Mitchell on Tuesday about Trump's responses after McCain ― who endured torture as a POW during the Vietnam war, served more than 45 years in Congress and was the 2008 GOP presidential nominee ― died at his home in Arizona on Saturday.

"I think it was a very serious mistake Trump made, and his friends and opponents corrected him, I think, quite adequately," Carter said.

Trump in an initial tweet offered his "deepest sympathies and respect" to McCain's family, but offered no praise for his fellow Republican, with whom he had a contentious relationship. According to The Washington Post, on Sunday Trump rejected the release of an official White House statement that would have celebrated the 81-year-old McCain as a "hero,"

Bipartisan criticism of Trump's seeming pettiness intensified after flags at the White House returned to full staff on Monday, less than two days after McCain had died. The White House was operating under the protocol of keeping the flag at half-staff only for a day-and-a-half following the death of a sitting member of Congress. Anything beyond that would require a presidential proclamation.

Trump issued such a proclamation later on Monday, and in that statement said that "despite our differences on policy and politics, I respect Senator John McCain's service to our country."
Posted by: Besoeker || 08/29/2018 14:08 || Comments || Link || E-Mail|| [313 views] Top|| File under:
Economy
Commerce Department Revises Second Quarter Growth Up to 4.2%
[AP via Breitbart] WASHINGTON - The U.S. economy grew at a strong 4.2 percent annual rate in the April-June quarter, the best showing in nearly four years, as growth stayed on track to produce its strongest full-year gain in more than a decade. Strength in business investment offset slightly slower consumer spending.

The Commerce Department on Wednesday revised up its growth estimate for last quarter from an initial estimate of a 4.1 percent annual rate. The second quarter marked a sharp improvement from a 2.2 percent gain in the January-March period, though some of the strength last quarter came from temporary factors, including a surge in U.S exports before tariffs were to take effect.

Economists expect growth to slow to a still solid 3 percent annual rate the rest of the year, resulting in full-year growth of 3 percent for 2018. It would be the best performance since 2005, two years before the Great Recession began.

The 4.2 percent annual growth that the government estimated for last quarter is the strongest such figure since a 4.3 percent annual gain in the third quarter of 2014. The expectation of 3 percent growth for 2018 as a whole would be up from gains of 1.6 percent in 2016 and 2.2 percent last year.

Since the recovery began in mid-2009, growth has been sub-par, with annual gains averaging just 2.2 percent, making it the weakest recovery in the post-war period.

President Donald Trump often pointed to that fact during the 2016 presidential campaign to attack the economic record of the Obama administration. He has touted the pickup in growth, as measured by the gross domestic product, as evidence that his economic program of tax cuts, deregulation and tougher enforcement of trade agreements is working. Last month, Trump proclaimed that the GDP figure showed that the United States was now the "economy envy of the world."
Posted by: Besoeker || 08/29/2018 13:06 || Comments || Link || E-Mail|| [180 views] Top|| File under:
China-Japan-Koreas
Vietnam to let traders use yuan along China border
[NIKKEI]

Central bank appears to be striving to reduce risks from dollar transactions.

HO CHI MINH CITY -- Vietnam plans to officially allow the use of the Chinese yuan for trading goods in its northern border towns, the central bank said on Wednesday.

The State Bank of Vietnam announced on its website that merchants, residents and related banks and institutions engaged in cross-border trade will be authorized to use the yuan, or the Vietnamese dong, to settle transactions starting on Oct. 12.

The central bank did not provide further details, but many economists see the decision as an attempt to reduce foreign exchange risks from current trading practices.

Trade between Vietnam and China exceeds $100 billion, and most transactions are settled in U.S. dollars. This creates a forex hazard for both sides.

The trade war between the U.S. and China is only exacerbating those concerns. With tensions escalating, the yuan has weakened 6% against the greenback in the last six months, partly because Beijing is seen as intentionally devaluing its currency to make its goods more competitive. Meanwhile, the dong has weakened only 2% in the same period, mostly due to U.S. Federal Reserve rate increases that have pulled money out of emerging markets.

"Vietnamese exporters to China are losing competitiveness" because of the dong's strength relative to the yuan, said Nguyen Tri Hieu, a Vietnamese economist. "The situation is even widening Vietnam's trade deficit with China."

In border towns on Vietnam's side, the yuan has been widely used -- albeit illegally -- for years. Tran Long, a Vietnamese trader living a few kilometers from the border crossing in Mong Cai, said he uses yuan to pay for just about everything in the city.

"If the yuan is legalized and freely used in Vietnam, trade with China for Vietnamese companies will be more convenient," he told the Nikkei Asian Review.

Beijing, for its part, has been pushing to internationalize its currency as a means of settlement. Last year, China's Global Times newspaper quoted Beijing's ambassador to Hanoi, Hong Xiaoyong, as saying that "the use of yuan [in Vietnam] helps to promote stable, balanced and sustainable growth in bilateral economic and trade exchanges."

Vietnam's decision to allow the yuan in "some specific areas could be a step toward this currency's internationalization, as the yuan is playing a more and more important role among the world's currencies," Hieu said.

The central bank's move comes about a week after Tran Quoc Vuong -- a permanent member of the Communist Party of Vietnam Central Committee's Secretariat and a potential candidate for party chief -- visited Beijing and met with Chinese President Xi Jinping on Aug. 20.


Posted by: 3dc || 08/29/2018 10:03 || Comments || Link || E-Mail|| [166 views] Top|| File under: Commies
Lockheed offers Japan majority of work in plan for new fighter jet
[NIKKEI]
The upgraded version of the F-22 would incorporate advanced features.

Lockheed Martin has proposed that Japanese companies be responsible for more than half of the development and production of a next-generation fighter jet that Japan wants to introduce in 2030, Nikkei learned Wednesday.

Lockheed is offering Japan an upgraded version of the existing F-22. The U.S. currently bans exports of the plane known as "the Raptor," which is considered the world's most powerful fighter, has stealth capabilities and is armed with eight air-to-air missiles.
Continued on Page 49
Posted by: 3dc || 08/29/2018 09:50 || Comments || Link || E-Mail|| [289 views] Top|| File under:
Home Front: Politix
Jim Brown: Black community 'has a responsibility' to look inward, not blame Trump
[Wash Times] NFL legend Jim Brown declared Tuesday that the black community "has a responsibility" to fix its own problems rather than placing the blame on President Trump.

In an appearance on "Fox & Friends," the former Browns running back called Mr. Trump an "exceptional" president who genuinely cares about the country, but that he isn't responsible for the black community's troubles.

"We should look at ourselves first before we look at the president," Mr. Brown, 82, said. "The black community ... has a responsibility regardless of what the president does. And if you have a homicide rate within your black community, then it's not the president that's created a homicide rate, it's the black community itself that needs to address it.

"So I don't want to just put everything on him," he continued. "And I'm sorry to say that the black community is not doing what we should do, and that includes myself. We have to be able to, as citizens, bring something that the president can join forces with and triple the effectiveness of it."

Mr. Brown also gave credit to "white people" who have fought for and supported black Americans throughout history.
Posted by: Besoeker || 08/29/2018 06:18 || Comments || Link || E-Mail|| [335 views] Top|| File under:
Senate confirms seven more of Trump's judges
[Wash Times] The Senate confirmed seven of President Trump's district court nominees on Tuesday after Republicans struck a deal with Democrats to shorten the usual vote times.

And the GOP set up another eight votes on district judges for next week, when the Senate returns after a brief Labor Day vacation.

The seven approved this week now give Mr. Trump 35 districts court judges approved so far. He's also won 26 judges to federal circuit courts appeals, and one Supreme Court justice.

President Obama had 44 district judges approved in his first two years in office.

Of those approved Tuesday, Charles Goodwin, tapped for the Western District of Oklahoma, was confirmed on a 52 to 42 vote, while the other six were approved on voice votes.

One of those was Susan Baxter, who will sit on the Western District of Pennsylvania. She had first been nominated by Mr. Obama in 2015 then renominated by Mr. Trump, leaving her confirmation in limbo for roughly three years until Tuesday.

Both her home state senators applauded her long awaited appointment.
Posted by: Besoeker || 08/29/2018 06:15 || Comments || Link || E-Mail|| [253 views] Top|| File under:
-Lurid Crime Tales-
Chicago Cardinal: Global Warming, Migrants Are 'Bigger Agenda' than Sex Abuse
[Breitbart] Cardinal Blase Cupich, the Archbishop of Chicago, has downplayed bombshell allegations that Pope Francis knowingly rehabilitated an abusive American cardinal, saying the pope has a "bigger agenda" to worry about, such as protecting the environment and migrants.

In a television interview with NBC News, Cardinal Cupich commented on a recent 11-page statement by Archbishop Carlo Maria Viganò, former papal nuncio to the United States, that alleges a series of misdeeds by high-ranking Catholic prelates, including Pope Francis himself.

"The pope has a bigger agenda. He's gotta get on with other things, of talking about the environment and protecting migrants and carrying on the work of the Church," Cardinal Cupich said.

"We're not going to go down a rabbit hole on this," he added.
Posted by: Besoeker || 08/29/2018 05:33 || Comments || Link || E-Mail|| [483 views] Top|| File under:
Economy
Aluminum Mill to Bring 550 Jobs Back to Kentucky Town Crippled by Free Trade
[Breitbart] The people of Ashland, Kentucky will see 550 high-paying jobs come back to their small community thanks to a new aluminum mill that is set to open in 2020.

Braidy Industries is opening a new aluminum mill in the northeast Kentucky region after President Trump implemented a ten percent tariff on imported aluminum to protect American industry and jobs.

The aluminum mill, known as Braidy Atlas, will employ about 550 workers and is set for its first production in a just a couple years, where it will be the world's lowest cost aluminum plant, according to Kentucky Today. Already, Braidy Atlas executives say their first seven years of aluminum production are sold out.

Likewise, the Ashland aluminum mill will be the world's most technologically advanced plant in the world and will have a production line that stretches 104 inches long. This will make it the widest aluminum mill in all of North America.

The new aluminum mill is a fresh start and much needed for the small community of Ashland. In 2016, during President Obama's administration, AK Steel laid off 633 American steelworkers who were forced to claim unemployment.
Posted by: Besoeker || 08/29/2018 05:29 || Comments || Link || E-Mail|| [340 views] Top|| File under:
-Lurid Crime Tales-
FBI, DOJ Used Their Own Press Leaks to Further Investigations
[Breitbart] Tuesday on Fox News Channel's "America's Newsroom," Rep. Mark Meadows (R-NC) accused people at the Department of Justice and FBI of giving "information to the media," and then using those media report to "justify further investigations."

When asked if the FBI and DOJ leaked info to the press and then use those stories to justify FISA warrants, Meadows said, "I believe they did. We know that some people at the Department of Justice and FBI actually gave information to the media then the stories were reported, then they use those reports to justify further investigations. That is like saying we are going to incriminate on one hand and be the jury on the other. It just doesn't work that way."
Posted by: Besoeker || 08/29/2018 05:20 || Comments || Link || E-Mail|| [272 views] Top|| File under:
Home Front: Culture Wars
Why the media, Democrats, and even Republicans are mum about the Chicom spy in Feinstein's office
The issue of a Chinese spy working in the office of California senator Dianne Feinstein has become the non-story of the year ‐ perhaps of the young century. Details of the whys and wherefores regarding the employment of a Chinese operative in the office of the former chairman of the Senate Intelligence Committee don't seem to interest anyone in particular, but especially the media and even leading Republicans.

It's as if a veil has been drawn over the entire story. And what a story it is.

The questions that Feinstein herself is avoiding are related not only to the spy in her office, but also to Feinstein's longstanding ties with the Chinese communist government and the cozy relationship she has cultivated with it.



Just like the rest of them from both parties?
Posted by: g(r)omgoru || 08/29/2018 04:47 || Comments || Link || E-Mail|| [505 views] Top|| File under:
Economy
Mexico deal shows Trump's trade strategy succeeding brilliantly
President Trump is following through on his promise to restructure the framework of U.S. foreign trade, and his strategy looks brilliant. The deal he just negotiated with Mexico, leaving Canada on the sidelines, is described as a win-win pact, benefiting both countries.

The key to benefit both sides is that China is the big loser. With the deal tightening local (U.S. and Mexico) content requirements to 75%, up from 62.5%, and imposing a requirement that workers be paid at least $16 an hour on 40 to 45% of the content, Chinese auto parts and other supplies will be squeezed out. The exports China gives up will be replaced by content produced by Mexican and U.S. workers.

It is becoming clear to me that President Trump is mobilizing the principal trade partners of the U.S. to unite to pressure China. That nation's gigantic ongoing theft of intellectual property, its currency manipulation, and its trade restrictions have led to chronic huge trade surpluses with the United States most notably, but every manufacturing country on Earth has felt the impact of Chinese manufacturing exports powered by those unfair practices. So, by using bilateral deals rather than the multilateral approach favored for the last three decades or so, President Trump is putting together a global alliance that will stand up to China and force it to stop its takeover of the world's manufacturing sector and compete like a normal country.
Posted by: g(r)omgoru || 08/29/2018 04:45 || Comments || Link || E-Mail|| [186 views] Top|| File under:
Home Front: Politix
Polls Are Just More Media Propaganda
Election season is upon us again, two years after one of the wildest roller-coaster political campaigns in recent memory. This time, it's Congress on the ballot, not Donald Trump versus Hillary Clinton. Yet President Trump is still on the ballot ‐ his agenda, his policies, his future.

If Democrats win the House, we can expect Trump's economic plans to be put on hold. Aside from the unlikely prospect of impeachment, Democrats will use every congressional committee under their control to investigate the president and his administration. Endless hearings, subpoenas, and media coverage will have the Trump administration spending every waking hour answering to Congress, leaving little time to make America great again.

...Then there are the opinion polls, a staple of any election cycle. Are the polls reflecting public opinion, or are they another tool of the media and their patrons in the Democratic Party to affect the outcome of an election? Are the media projecting, doing exactly what they accused Russia of doing: meddling in an election?

...Let's go back to 2016, when all but one poll predicted a Hillary Clinton victory. Here is a summary courtesy of Real Clear Politics.

...Remember that "more than 90 percent of D.C. journalists vote Democratic, with an even higher number giving to Democrats or liberal-leaning political action committees." These are the people commissioning the polls and interpreting the results for us. Take it all with a big grain of salt.

Remember too that even though Donald Trump is not on any ballot this coming November, his agenda is ‐ future judicial appointments, trade deals, tax cuts, curbing illegal immigration, and continuing to drain the corrupt Deep State swamp. Your vote could make the difference.



To the entire world. Europe is gone to the Muslims - it's only a matter of time before Western Europe becomes the Arsenal of Dar el Islam. China behaves more & more as pre WWI Germany - and they own the American ruling class, the ones that Trump's revolution targets, in fee simple.
Posted by: g(r)omgoru || 08/29/2018 03:36 || Comments || Link || E-Mail|| [335 views] Top|| File under:
Home Front: Culture Wars
Donald Trump and the Purveyors of Civility
With the election of Donald Trump as president, the words "civility" and "character" have become among the most overused terms in current political discourse. According to his adversaries, Trump grotesquely lacks these attributes. However, over the past 30 years, the necessity of possessing and living by these traits has been limited to the Republican Party or conservatives in general. The Democrats and the American left are exempt from this requirement.

If Donald Trump had run for president and won as the nominee of the Democratic Party, his lack of character and rampant incivility would not be an issue, and in fact, those mannerisms would be praised as revealing a tenacious and determined personality.

How did this absurd double standard evolve?


Cause they own the educational system?
Posted by: g(r)omgoru || 08/29/2018 03:32 || Comments || Link || E-Mail|| [263 views] Top|| File under:
China-Japan-Koreas
Is China Repeating Germany's World War I Mistakes?
h/t Instapundit


[NationalInterest] At a recent show of Chinese naval might in the South China Sea, President Xi Jinping called for China to acquire a world-class navy, declaring to the assembled officers and crews that there has never been a more urgent need for the country to possess a powerful fleet. This demonstration of naval power was the largest ever put on display by the People's Republic of China: forty-eight surface warships and submarines, including the aircraft carrier Liaoning, along with seventy-six aircraft, all paraded on review before the Chinese leader.

What better way than this rousing display of naval might to boost the dream of a resurgent China, determined to play the role of a rising great power on the world stage, as well as rally popular nationalist support for the regime? A line of powerful warships steaming confidently ahead in formation and fast planes streaking overhead certainly makes for great theater. Standing tall at center stage of this spectacle, Xi took the fleet's salute. He delivered his lines, posing as the heroic warrior dressed in military uniform‐the lead actor to be reckoned with in an unfolding grand historical drama involving the fate of nations.

There were echoes in his speech of a similar call to national greatness by the leader of an earlier aspiring world power. At the turn of the twentieth century, Kaiser Wilhelm II proclaimed that his country had an urgent need for a naval buildup to counter the British Royal Navy in its drive to find a "place in the sun." Along with Admiral von Tirpitz, the Kaiser championed the Reich's effort to become a great sea power, taking the lead in calling upon the German people to build a mighty navy.

...Germany's rulers believed that their navy would act to deter Britain from contesting German political ambitions on the world stage. London would back down in any confrontation with Berlin rather than risk losing a war at sea and, along with it, the British Empire. Britain would eventually come to recognize that it made better strategic sense to appease the rising German super-state and, hence, avoid defeat and avert the collapse of British power. With Britain cowering on the sidelines offshore, Germany could then seize the strategic initiative, overturn the international balance of power and emerge as Europe's overlord. Or, at least, that tale of future greatness was what Germany's leaders told themselves and looked forward to happening.

...But history did not unfold according to this triumphant nationalist narrative being written by the regime in Berlin. Alarmed by Germany's naval buildup, Britons took countering steps to provide for their security. The resulting naval arms race riveted the world's attention.

...Today, as did the leaders of Imperial Germany a century ago, China's rulers view a naval buildup as a precondition for furthering their geopolitical ambitions on the world stage. Economic development and increased armaments go hand-in-hand to rising challengers who harbor dreams of remaking the international system in their own image. New policy guidance from Beijing states, "the traditional mentality that land outweighs sea must be abandoned." China's naval buildup is an extraordinary manifestation of Beijing's commitment to challenge American leadership on the maritime commons and in world politics. Channeling his inner Kaiser Wilhelm, Xi calls on China's navy to "aim for the top ranks in the world. . . . Building a strong and modern navy is an important mark of a top ranking global military."
Posted by: g(r)omgoru || 08/29/2018 03:24 || Comments || Link || E-Mail|| [358 views] Top|| File under: Commies
Home Front: Culture Wars
A Brown University Researcher Released A Study About Teens Imitating Their Peers By Turning Trans. The Left Went Insane. So Brown Caved.
h/t Instapundit


This week, Brown University pulled down a news story on a study conducted by a Brown University researcher. That study focused in on what it described as "rapid-onset gender dysphoria": gender dysphoria that was not present in early youth, but that manifested within days or weeks in teens and young adults. The study author, Lisa Littman, assistant professor of the practice of behavioral and social sciences at Brown's School of Public Health,


Kiss your academic career goodbay, Lisa


stated, "This kind of descriptive study is important because it defines a group and raises questions for more research. One of the main conclusions is that more research needs to be done. Descriptive studies aren't randomized controlled trials ‐ you can't tell cause and effect, and you can't tell prevalence. It's going to take more studies to bring in more information, but this is a start."

Littman did talk to 250 parents of children who suffered from rapid-onset gender dysphoria.

...This suggests that the drive to transition expressed by these teens and young adults could be a harmful coping mechanism like drugs, alcohol or cutting, Littman said.

...In any case, this Brown University study could not stand ‐ any effort to actually research the environmental component of transgenderism is met with raucous calls for censorship. And Brown immediately caved. The University pulled down a news article about the study. Realistically, Brown and the journal in which the original comment was published, PLOS ONE,


PLOS ONE once published a creationist article: https://journals.plos.org/plosone/article?id=10.1371/journal.pone.0146193


turned against the study because it offended politically correct sensibilities about transgenderism.


Things like this been going on for years - that's why Academia, including the putative "Sciences" is such a cesspit of unimaginative second raters and outright fakers



Posted by: g(r)omgoru || 08/29/2018 03:12 || Comments || Link || E-Mail|| [413 views] Top|| File under:
Home Front: Politix
What Happened To The DNC Investigation Of Keith Ellison's Alleged Domestic Abuse?
h/t Instapundit


Two weeks after the Democratic National Committee (DNC) announced a review of domestic abuse allegations against Minnesota Democratic Rep. Keith Ellison, the public still has scant information about the probe.

The DNC has offered no details on who exactly is running the probe, what evidence they have uncovered or when they expect to have enough information to either affirm or withdraw their support for Ellison.

Ellison, the deputy chair of the DNC and Democratic nominee for Minnesota attorney general, is accused of physically and emotionally abusing his ex-girlfriend, liberal Sierra Club activist Karen Monahan.

Posted by: g(r)omgoru || 08/29/2018 02:57 || Comments || Link || E-Mail|| [252 views] Top|| File under:
Syria-Lebanon-Iran
Syrian Army foils ISIL breakout attempt in east Sweida
[AlMasdar] The Islamic State
...formerly ISIS or ISIL, depending on your preference. Before that al-Qaeda in Iraq, as shaped by Abu Musab Zarqawi. They're very devout, committing every atrocity they can find in the Koran and inventing a few more. They fling Allah around with every other sentence, but to hear the pols talk they're not really Moslems....
(ISIS/ISIL/IS/Daesh) launched another large-scale assault in southern Syria this week in order to breakout of their east Sweida pocket.



ISIS

began their offensive by storming the Syrian Arab Army's positions at the Khirbat Abu Khashabeh axis, which is located in the al-Safa region.

However,


a lie repeated often enough remains a lie...


despite their best efforts to breakout of this mountainous pocket, the Islamic State was eventually routed by the Syrian Arab Army troops in the al-Safa region.

According to a military source in Sweida city, the Syrian Arab Army managed to kill at least a half dozen of the Islamic State's terrorists, while also destroying at least three of their

cycle of violence

s during the battle.

The Islamic State has been repeatedly attempting to breakout of the al-Safa region in a bid to reach their allies in the Badiya al-Sham region of western Deir Ezzor.

The Syrian Arab Army has called on the Islamic State fighters to surrender their last positions; however, the terrorist group says they will only give up if they are given safe passage to the Deir Ezzor countryside.
Posted by: trailing wife || 08/29/2018 00:37 || Comments || Link || E-Mail|| [236 views] Top|| File under: Islamic State
Another large Syrian Army convoy heads to Idlib frontline
[AlMasdar] More Syrian Arab Army (SAA) troops were seen heading towards the frontline with Idlib province in north-western Syria, as they passed through Maar Shahour village in Hama Governorate, on Monday.

Soldiers rode on top of lorries carrying tanks, artillery and armoured personnel carriers.

An army officer said his troops were ready for the "final battle" against

murderous Moslems

in Idlib province.

He added that the SAA are now "waiting for the orders from the leadership" in Damascus before commencing any operation.

According to reports, the Syrian Army is sending forces to three frontline areas, which share borders with the last major

holy warrior

stronghold of Idlib, namely the central province of Hama, the coastal province of Latakia and the southern part of Idlib itself.

Massive Tiger Forces convoy heads to Abu Dhuhour Airbase for Idlib offensive (video)

A massive convoy consisting of soldiers from the Tiger Forces made their way from southern Syria to the province of Idlib this week.

According to a military communique, the Tiger Forces left southern Syria for the Abu Dhuhour Airbase in the southeastern countryside of the Idlib Governorate on Monday.

The Tiger Forces were filmed heading to the Idlib Governorate with a large number of tanks, BMPs and Shilkas.
Posted by: trailing wife || 08/29/2018 00:37 || Comments || Link || E-Mail|| [222 views] Top|| File under: Govt of Syria
Syrian Army destroys FSA headquarters in northern Hama
[AlMasdar] The Syrian Arab Army (SAA) carried out a devastating attack in northern Hama on Tuesday, a source from the nearby town of Mhardeh told al-Masdar News this evening.

According to the source, the Syrian Arab Army targeted and destroyed the headquarters of the Free Syrian Army


... the more palatable version of the Syrian insurgency, heavily influenced by the Moslem Brüderbund...


's (FSA) Jaish al-Izza faction in the Hama Governorate town of al-Lataminah.

The source added that the strike was carried out with high precision, which ultimately resulted in the death of all the

faceless myrmidons

inside this installation.

Furthermore, the Syrian Arab Army targeted Jaish al-Izza's trenches near the town of Hasraya; this resulted in their destruction and more losses in the rebel ranks.

The Syrian Arab Army has recently intensified their attacks in the northern countryside of Hama, as they prepare to kickoff their long-awaited battle.
Posted by: trailing wife || 08/29/2018 00:37 || Comments || Link || E-Mail|| [208 views] Top|| File under: Govt of Syria
Syrian gov't allegedly holds secret meeting with US security officials: Al-Akhbar
[AlMasdar] Syria turned down an offer from the US to withdraw their forces from Al Tanf, a US base in the southeast and the East Euphrates zone in exchange for three concessions from the Syrian government, according to a report from Lebanese daily Al Akhbar.

Officials of "several US intelligence and security agencies" reportedly landed in a private UAE plane at Damascus International Airport in late June. They then took off in a convoy towards the center of Damascus for a meeting with the head of Syria's national security office, Major General Ali Mamlouk.

The meeting reportedly lasted for four hours. The sides discussed multiple aspects of the seven-year war in the country before the Americans made their offer: a withdrawal of its troops from Al Tanf and the East Euphrates on three conditions, including a complete Iranian withdrawal, a share in Syria's oil spoils, and intelligence on terrorists.
Continued on Page 49
Posted by: trailing wife || 08/29/2018 00:37 || Comments || Link || E-Mail|| [328 views] Top|| File under: Govt of Syria
Caribbean-Latin America
Venezuelans flee home only to end up homeless in Brazil
[JOURNALDUCAMEROUN] The homeless Venezuelan woman in the Brazilian town of Boa Vista was once an operating theater assistant. And she once had dreams.

But her dreams didn't travel well. Three months after abandoning her profession to escape chaotic, collapsing Venezuela for a new life in neighboring Brazil, she finds herself destitute.

"We came seeking refuge, not to be beggars," said the 42-year-old woman, who did not want to be identified for fear of reprisals back in her hometown of El Tigre.

She and her husband lay together in a hammock strung up between two trees in a quiet street near the center of Boa Vista, capital of the Brazilian frontier state of Roraima, which has seen a big influx of fleeing Venezuelans.

According to city hall, there are about 25,000 Venezuelans living in the city of just 300,000.

They all come to escape misery. Many don't succeed: 2,500 are homeless, the city says.

The couple looked exhausted. To get here took them five days of walking from the border and they'd hoped to work enough to be able to send money back to their family in a country where basic goods have disappeared from shelves and medical services have collapsed.

But after three months, they have no work and not even a spot in one of the crowded refugee centers.

And while Brazilians have been welcoming in general, the stress on the modest communities in the region is mounting. This month in the town of Pacaraima, a mob chased out hundreds of Venezuelans and destroyed their meager belongings.

In addition to poverty and fear, the couple increasingly face exactly what they thought they'd left behind in Venezuela ‐ hunger.

"(At home), we can work, but a salary of 15 days would pay for one or two days' food," the woman said. "I'd go to work without having eaten for three days. I'd get to the operating theater weak from hunger."

Since arriving in Boa Vista she said she'd gained weight thanks to a daily plate of rice and beans donated by a church around the corner. At times, her husband said, he'd got desperate enough to start searching for food in the garbage.

"We're not doing anything here, just living in the street and getting sick," he said, also refusing to be identified.

The ultimate irony?

The forlorn couple would like to go back home, but don't have enough money to make the journey.

"I think we have a future," the woman said. "I just don't see it here."


Posted by: Fred || 08/29/2018 00:00 || Comments || Link || E-Mail|| [176 views] Top|| File under: Commies
India-Pakistan
Man chops off foot of minor son in Kasur
[DAWN] KASUR: A man allegedly chopped off the foot of his minor son on Monday at his home in village Hussain Khanwala in the jurisdiction of Pattoki Police Station.


I can't recall ever chopping any appendages off my numerous progeny.


Police said they arrested suspect Muhammad Sharif and registered a case against him.


The Sharif's in jug?


Sharif took the step when he found his two sons quarreling over some issue. This enraged Sharif who drew an axe lying in the house and struck it at the leg of his son, Saleem, 12.


Oh, well. Heaving an axe sounds like the right way to discipline a twelve year old.


He was rushed to hospital where doctors told the family that one foot of Saleem had been chopped off.
"Doctor! Please tell me the boy don't have a subdural hematoma!"
"Nope. You chopped his foot off."
"Thank Gawd!"
Later, Saleem was referred to Lahore Jinnah Hospital owing to his critical condition.
"Wassa motta widdim?"
"I'm not sure, but he's a foot shorter than he used to be!"
Police arrested Sharif on the complaint of Muhammad Ibrahim, the uncle of Saleem, and seized the weapon from him.


"Put the axe down and step away with yer hands up!"



Posted by: Fred || 08/29/2018 00:00 || Comments || Link || E-Mail|| [249 views] Top|| File under:
China-Japan-Koreas
North Korea still 'serious and imminent threat': Japan
[DAWN]
North Korea still poses a "serious and imminent threat", Japan said Tuesday in its first annual defence review since tensions eased on the Korean peninsula.

Japan's 2018 defence white paper also took aim at China's rise as a military power, saying Beijing was sparking "strong security concerns in the region and international community, including Japan".

Last year's defence review was published at the height of the tensions with North Korea, amid nuclear and missile tests and with US President Donald Trump


...New York real estate developer, described by Dems as illiterate, racist, misogynistic, and what ever other unpleasant descriptions they can think of, elected by the rest of us as 45th President of the United States...


threatening to rain down "fire and fury" on Pyongyang if it kept up its threats.

But since then, a spectacular diplomatic detente has taken place, culminating in the historic summit between Trump and the North's leader Kim Pudge Jong-un


...the overweight, pouty-looking hereditary potentate of North Korea. Pudge appears to believe in his own divinity, but has yet to produce any loaves and fishes, so his subjects remain malnourished...


in Singapore on June 12.

Nevertheless, Tokyo insisted on Tuesday: "There is no change in our basic recognition concerning the threat of North Korea's nuclear weapons and missiles."


Posted by: Fred || 08/29/2018 00:00 || Comments || Link || E-Mail|| [180 views] Top|| File under: Commies
India-Pakistan
Qureshi raises issue of blasphemous contest with Dutch counterpart, asks OIC to convene session
[DAWN] Foreign Minister Shah
Mehmood Wormtongue Qureshi on Tuesday said he has raised the issue of the blasphemous cartoon caricature competition with the Dutch foreign minister and also called upon the Organisation of Islamic Cooperation (OIC) to summon an urgent session for adopting a unanimous position in response to the planned Dutch blasphemous event.


This the most important problem they're facing.


Addressing a

presser

in the federal capital, the foreign minister said he had talked to his Dutch counterpart and reminded him that the abominable act of the Dutch Parliamentarian Geert Wilders to hold a competition of blasphemous caricatures was provoking, which had hurt the sentiments of

Moslem

s across the world. Such acts would spread hatred and intolerance.

Qureshi said the government was fully cognizant of the sentiments of the nation and the

Moslem

Ummah and had raised the issue at different levels, in the parliament, at the Foreign Office, before the UN human rights


When they're defined by the state or an NGO they don't mean much...


commission and the European Union

...the successor to the Holy Roman Empire, only without the Hapsburgs and the nifty uniforms and the dancing...


.

"Everyone is in agreement on this issue. There is no such thing as 'the opposition' or 'treasury benches' when it comes to this issue as it is part of our faith," the minister said.

"It is promising that our minority senators from the Christian and Hindu communities also presented their views on Pakistain's stance and chose to share their opinion with us," the foreign minister said, stressing that "there is complete unanimity over this issue".

Qureshi said there are two developments which took place after the meeting, that he wanted to share with the media.

"As soon as the resolution was passed unanimously yesterday, acting on the wishes of the House and the Senate, the first thing I did was to write letters to the six foreign ministers of the OIC and put forth Pakistain's stance and make them aware of how perturbed we are over the issue," Qureshi said.


Posted by: Fred || 08/29/2018 00:00 || Comments || Link || E-Mail|| [191 views] Top|| File under: Govt of Pakistan
Lahore zoo deaths
[DAWN] THERE appears to be no limit to the injuries that Pakistain's various bureaucracies and zoo authorities are willing to inflict on wordless creatures. Over the years, the lists of animals dead or dying, but always overwhelmingly treated in less than a satisfactory manner, has mounted so that the import of animals for the entertainment of the public has itself become questionable. It is not a matter of individuals having their heart in the right place, but of institutional capacity and coordination. Consider, for example, the fact that in the Lahore Zoo, two giraffes died within a month of each other. A trio of the beasts imported from South Africa had arrived on June 25: one of the females died just four days after arrival. Another female imported in early August died on Aug 23. According to the zoo vets, the animal that died in June had developed wounds in her mouths during transportation as well as a gastro infection, while the second giraffe had arrived in a frail condition.

The vets say they prepared a report on the second animal and submitted it to the relevant authorities, but zoo officials said that under an agreement with the supplier, no report may be issued about an animal within 30 days of its import. Further, there exists no quarantine facility for imported animals ‐ which ought to deeply concern the Wildlife Department. While these gaps in the system remain unaddressed, the treatment of 'exhibits' in the facilities that house tends also to be thoroughly inhumane. Islamabad's Marghazar Zoo has lost 15 animals over the past couple of years, including an ostrich, lion cubs and nilgai, in addition to a bear just last month. Meanwhile,


...back at the pond, Gloria slowly backed away from the eight-foot bull frog. If the creature croaked she would surely be deafened...


neglect at the Bloody Karachi


...formerly the capital of Pakistain, now merely its most important port and financial center. It is among the largest cities in the world, with a population of 18 million, most of whom hate each other and many of whom are armed and dangerous...


Zoo also continues to cause similar losses. Running such facilities is about animals' welfare as opposed to being a public attraction and a city landmark. Until the realisation dawns and the authorities break out of their calcification, it is better that such facilities be shut down.


Posted by: Fred || 08/29/2018 00:00 || Comments || Link || E-Mail|| [202 views] Top|| File under: Govt of Pakistan
Afghanistan
Dozens of insurgents killed in Ghazni, Paktika airstrikes: Thunder Corps
[Khaama (Afghanistan)] The Afghan Military in the Southeast claims that dozens of

gunnies

have been killed in a series of Arclight airstrike
s conducted in southeastern Ghazni and Paktika


...which coincidentally borders South Wazoo...


provinces.

The 203rd Thunder Corps of the Afghan Military in the Southeast issued a statement saying the airstrikes were conducted in support of the ground forces during the operations which were also supported by the artillery fire.

The statement further added that 27

gunnies

were killed during the operations conducted in Yaraki Khel, Jawar Kali, Yousuf Khel, and Jarnel areas of Qarabagh district in Ghazni province.

At least 9

gunnies

also sustained injuries during the airstrikes, the 203rd Thunder Corps said, adding that seven vehicles were destroyed as well.

According to the 203rd Thunder Corps, two local commanders of the Taliban
...Arabic for students...
identified as Ferozuddin and Sharif are among the dead

gunnies

while another Taliban group member identified as Daru Khan has also been killed.

In a separate airstrike conducted in Balo Khel area in Waza Khwa district of Paktika province, at least 12

gunnies

were killed and six

cycle of violence

s were destroyed, the 203rd Thunder Corps added.

The Afghan forces also killed three

gunnies

during a clash in Sra Maidan area of Paktika province and destroyed a vehicle while 2

gunnies

were killed during the artillery strikes in Andar district of Ghazni province and 3 others were

maimed

.


Posted by: Fred || 08/29/2018 00:00 || Comments || Link || E-Mail|| [189 views] Top|| File under: Taliban
Syria-Lebanon-Iran
Thousands of Syrians start returning to Daraya: State media, Moscow wants a million
[AlAhram] Thousands of Syrians began returning to Daraya on Tuesday, state media said, for the first time since government forces clawed back the Damascus suburb from rebels two years ago.

The town was one of the major centres of the uprising against
Hereditary President-for-Life Bashir Pencilneck al-Assad


Oppressor of the Syrians and the Lebs...


and suffered massive damage during the fighting, forcing most of its people to leave.

Assad's military and its allies regained control of Daraya after years of bitter siege and bombing. Many who did not want to live under state rule left along with rebel fighters under a surrender deal in August 2016.

Civilians and fighters who feared state rule were bussed out to

turban

territory in the north, while others - who most likely are those now returning to the town - were displaced to government territory around the capital.

Displaced people were returning after Daraya was "purged of remnants of the

gunnies

and the main services were reinstated", state TV said.

State news agency SANA showed pictures of crowds gathering under large government flags and photos of Assad. Behind them, rows of buildings, their windows blown out, appeared pitted with shellholes and showed heavy damage from fighting.

Damascus has described local agreements - accept state rule or leave - as a "workable model to bring security and peace" after more than seven years of war. It says it seeks to restore territory from

forces of Evil

so Syrians can return to their hometowns

The opposition to Assad however says the deals amount to a policy of forced displacement that aims to shore up his rule.

The United Nations


...boodling on the grand scale...


aid chief, Stephen O'Brien, voiced "extreme concern" over the Daraya evacuation at the time it went ahead. But since then several such withdrawal deals have been struck helping the government recapture major cities across Syria.

The conflict has killed hundreds of thousands of people since 2011 and made nearly 11 million Syrians homeless.

Hundreds of thousands of people have poured into Syria's northwest corner, the last remaining

turban

stronghold, forced to abandon their homes elsewhere in the country.

Another 1 million refugees can return to Syria: Moscow

[Rudaw] Russian reconstruction efforts have made it possible for a million Syrian refugees to return from camps in The Sick Man of Europe Turkey


...just another cheapjack Moslem dictatorship, brought to you by the Moslem Brüderbund....


, Jordan, and

Leb

, according to Moscow's defence minister.

"Since 2015, when towns and villages gradually started to be freed, more than one million people have returned home," Sergei Shoigu said in comments reported by Russian news agencies, according to AFP.

"Now every opportunity has been created for the return of roughly one million (more) refugees," he told journalists.

"Huge infrastructure reconstruction work is ongoing, the rebuilding of transport routes and security points so that Syria can begin accepting refugees."

Russia intervened in Syria's civil war in 2015 in support of Bashir al-Assad. Its military support proved to be a game-changer, helping regime forces retake almost every part of the country from ISIS and opposition groups.

Idlib remains the last province in rebel hands. The Kurdish provinces of northern Syria and parts of oil-rich Deir ez-Zor meanwhile are held by the US-backed Syrian Democratic Forces (SDF). ISIS remnants maintain desert holdouts near the Iraqi border. Turkey controls pockets of territory along its border, including the Kurdish canton of Afrin, and outposts in Idlib.

Almost half of Syria's pre-war population has been displaced, provoking the biggest refugee crisis since World War II. More than 350,000 people have been killed since the 2011 uprising.

The UN has warned nations hosting Syrian refugees not to force them to return against their will, fearing the volatile security situation could leave them vulnerable to attack or repression.

In exchange for its military assistance, Russia has been able to establish a significant naval presence on Syria's Mediterranean coast.
Posted by: trailing wife || 08/29/2018 00:00 || Comments || Link || E-Mail|| [137 views] Top|| File under: Govt of Syria
Iraq
Three Islamic State members arrested in operation, west of Anbar
Anbar (IraqiNews.com) Security services have locked away
Drop the rosco, Muggsy, or you're one with the ages!
three Islamic State
...formerly ISIS or ISIL, depending on your preference. Before that al-Qaeda in Iraq, as shaped by Abu Musab Zarqawi. They're very devout, committing every atrocity they can find in the Koran and inventing a few more. They fling Allah around with every other sentence, but to hear the pols talk they're not really Moslems....
members in an operation, west of Anbar, a source from the province said on Tuesday.

"Security troops managed to carry out an operation in each of Rutba, Hit and Qaim towns, west of Anbar, during which three Islamic State members were arrested," the source told Almaalomah website.

Moreover, the troops "defused several bombs and booby-trapped bodies," the source said.
Posted by: trailing wife || 08/29/2018 00:00 || Comments || Link || E-Mail|| [167 views] Top|| File under: Islamic State
150 displaced families repatriated in Kirkuk: Governor
Kirkuk (IraqiNews.com) ‐ As many as 150 displaced families returned back to their liberated areas in Hawija district coming from the Daquq camp, the Kirkuk governor was quoted as saying on Tuesday.

Speaking to AlSumaria News website, Rakan al-Jubouri said "150 displaced families have returned back to Hawija district in Kirkuk. They were displaced at the Daquq camp, 30 kilometers south of the city of Kirkuk."

Al-Jubouri called on the repatriated families to "cooperate with security forces to boost Iraq's security and help them in their efforts to restore stability in the liberated areas."
Posted by: trailing wife || 08/29/2018 00:00 || Comments || Link || E-Mail|| [154 views] Top|| File under: Govt of Iraq
Civilian killed in armed attack, south of Baghdad: Source
Baghdad (IraqiNews.com) A civilian was killed in an armed attack, south of Baghdad, a security source said on Tuesday.

Speaking to Alghad Press, the source said, "unidentified

button men

opened fire against a civilian in al-Dawanem region, south of Baghdad, leaving him dead."

Security services, according to the source, "transferred the victim to forensic medicine department, while investigations were conducted."
Posted by: trailing wife || 08/29/2018 00:00 || Comments || Link || E-Mail|| [175 views] Top|| File under:
Syria-Lebanon-Iran
Tahrir al-Sham send reinforcements to lines of contact with Syrian army
Idlib (Syria News) The military factions operating in the province of Idlib sent huge reinforcements to the lines of contact with Assad forces and their allied militias.

Enab Baladi News reported, today, that dozens of military troops, belong to Hayat Tahrir al-Sham

, arrived in different areas of the southeastern countryside of Idlib, while added that there were another reinforcement for the National Front for Liberation on the western countryside of Hama and Idlib, in the area of Sahl al-Ghab.

On the other hand, Assad forces and their allied militias deployed several troops in the vicinity of Idlib Province, especially in the northern countryside of Latakia.
Posted by: trailing wife || 08/29/2018 00:00 || Comments || Link || E-Mail|| [165 views] Top|| File under: al-Nusra
Home Front: Politix
H.R. 5515: John S. McCain National Defense Authorization Act for Fiscal Year 2019
Why is this in the new John McCain Space bill just passed?

[GovTrack] Beginning March 1, 2019, if the Secretary proposes to issue a solicitation for a contract for space launch services for which the use of reusable launch vehicles is not eligible for the award of the contract, the Secretary shall notify in writing the appropriate congressional committees of such proposed solicitation, including justifications for such ineligibility, by not later than 10 days after issuing such solicitation.


Posted by: 3dc || 08/29/2018 00:00 || Comments || Link || E-Mail|| [357 views] Top|| File under:
Home Front: WoT
Small Wars Journal: US and Them
BRANDING THE WRONG THREAT
If red scare propagandists in America didn't have double standards, they wouldn't have any metrics at all. When jingoists criticize any real or imagined Kremlin transgression, the indictment reads "the Russians did/are this or that." When Arabs, Persians, or Muslims bomb, slaughter, or behead; there are few similar blanket condemnations by race or religion. Indeed, no matter how badly Islamists behave, the threat is universally characterized as "a few bad apples." Indeed, Mohamed's religious lemmings have ethnic immunity. Muslims are now a race, a religion, and a protected species by acclamation.

Russophobia is politically correct, islamophobia is not. Blanket demonization of Russians is patriotic, blanket condemnations of Muslims is "racism."

The Benghazi fiasco provides the best example of foreign policy double think on Islam. When Libyan jihadists eradicated the American ambassador, consulate, and CIA annex in Libya, the villain put forward by the Obama White House, the Clinton State Department, and Brennan's CIA was an American video maker.

In fact, Libyan jihadists attacked an amateur CIA gun running operation in Libya. The Agency and the State Department were using the Benghazi consulate ("annex") to collect and transship Kaddafi era weapons to CIA affiliated jihadists to other lost causes in the Levant. In effect, the North African jihad, cut the US gun running pipeline to the Levant jihad. John Brennan, while at CIA, would have you believe that ambassador Stevens and colleagues were killed by an American video or a spontaneous protest riot.

Brennan today still does not have any explanation for not sending help to his besieged CIA colleagues when help might have mattered. Kris Paranto, a former Army ranger who survived the Benghazi fight, accuses the Obama White House, the Clinton State Department, and the Brennan CIA of putting "politics before lives." For his candor, "Tanto" Paranto and his mates lost their CIA jobs - and their security clearances. Truth today is often just another suicide mission.

Paranto has, however, provided the answer to Hilary Clinton's infamous Benghazi interrogative before Congress: "What difference does it make?"

When politicians lie, Mrs. Clinton, patriots die.

Alas, the American Intelligence Community has cultivated three tragic flaws since 9/11; too big and bureaucratic for warning, too timid and political for actionable analysis, and too incompetent to win anything but irrelevant pyrrhic victories, the bin Laden kill included.


More at the link.
Posted by: newc || 08/29/2018 00:00 || Comments || Link || E-Mail|| [315 views] Top|| File under:
Southeast Asia
Duterte slams IS as military kills seven BIFF rebels
[Gulf Today] Philippine president Rodrigo Duterte denounced Islamic State rebels in the Middle East as "a totally bankrupt and idiotic movement" even as the military reported the killing of seven rogue Moro militants in a renewed offensive against terrorists in Mindanao. Duterte said, "It's (IS) a totally bankrupt and idiotic movement that has nothing except to kill and to destroy and to kill all the infidels, which means that if you are not a Muslim, you are an infidel."

In the same speech, Duterte warned he would unleash the government's "huge arsenal of weapons" to go after terrorists who continue to threaten troubled Mindanao. He said, "I'm warning you rebels that I have weapons. You do some fighting there and I will freely use all the jets to bomb you. And If I hurt civilians, then, it's part of of the territory."

The president's warning came as the military reported on Tuesday the killing of seven members of the Bangsamoro Islamic Freedom Fighters in its renewed offensive in Maguindanao province.

Division commander Cirilito Sabejana said his men used 108 Howitzer cannons to disperse about 80 armed members of the BIFF in a village in Sultan sa Barongis. He said, "Some of them were carrying improvised explosives to be used against non-military targets," adding that four other BIFF members were injured in the attack.
Posted by: ryuge || 08/29/2018 00:00 || Comments || Link || E-Mail|| [210 views] Top|| File under: Bangsamoro Islamic Freedom Fighters
Nine Maoist militants surrender in Bukidnon
[SunStar] More Maoist militants have returned to the folds of the law as they turned themselves in to Philippine troops in Bukidnon over the weekend.

A certain alias Milit and Bugoy surrendered to troops last Saturday, and yielded their caliber 30 M2 carbine, M79 grenade launcher and ammunition. The two were reportedly members of the Sangay ng Partido sa Lokalidad and Militia ng Bayan of Guerilla Front 68, North Central Mindanao Regional Committee of the New People's Army (NPA).

The next day, a certain Jordan surrendered to the same soldiers yielding his caliber 30 M1 Garand rifle with ammunition.

The military said a total of nine NPA fighters including Militia ng Bayan and Sangay ng Partido sa Lokalidad members surrendered to the government soldiers in Bukidnon during the past weeks, while troops continue to intensify focused military operations against the remaining rebels in the province.
Posted by: ryuge || 08/29/2018 00:00 || Comments || Link || E-Mail|| [209 views] Top|| File under: Commies
Iraq
More conflict in Shingal? Abadi orders 55 Arab families to return
[Rudaw] A Yezidi commander warned of a possible conflict between Yezidis and 55 Arab families who have just returned to Shingal, following an order from Iraqi Prime Minister Haider al-Abadi to allow their return.

"A number of officials from Iraqi Army had visited us and asked for the return of these Arabs, and we told them that if they return there will be social issues between Yezidis and them. But today 55 families ‐ escorted by a large number of Iraqi forces ‐ returned to Gulat village in western Snune, near Sharafaddin," said Qasim Shasho, a Peshmerga commander in Shingal on Wednesday.

Shingal's cities, towns and villages ‐ largely destroyed during the ISIS conflict ‐ are highly militarized with various forces including those loyal to Iraq, Shiite paramilitias, the Kurdistan Regional Government and those like the Shingal Protection Units (YBS) who are backed by the Kurdistan Workers' Party (PKK).

"It was the population of these villages who kidnapped our women and the Yezidis will not tolerate their return, resulting in a social issue," said Shasho.

These families and some Arab families had fled when Peshmerga liberated their villages from ISIS in 2015. These families are accused by some locals of supporting ISIS in their atrocities against Yezidis.

Abadi's decree also allows hundreds of families to return to other disputed areas such as Rabi'a and Zummar, according to Khudeda Juke, a Yezidi commander in Hashd al-Shaabi who heads the Snune district.

"These families have returned without informing us, but a few days ago Haider al-Abadi ordered the return of Arabs of Shingal, Rabi'a and Zummar to their places," said Juke.

He also warned against the return of these families, warning 'the creation of social issues" but also says that "Now the decision has been made, no matter if Yezidis like it or not. They will finally return."

Hundreds of thousands of Yezidis are displaced in the Kurdistan Region. Thousands have sought asylum abroad. Shingal, a disputed are claimed by both Baghdad and Erbil, is difficult for the KRG to reach following the federal takeover of northern Shingal in October 2017.

Large-scale stabilization, reconstruction, and return has not occurred more than five years after ISIS

bully boyz

swept across the border from Syria, and then killed,

kidnapped

and raped thousands of Yezidis who were considered non-believers and devil worshipers per ISIS doctrine.
Posted by: trailing wife || 08/29/2018 00:00 || Comments || Link || E-Mail|| [152 views] Top|| File under: Govt of Iraq
Diyala dead and other dudes: soldier and 4 workers kaboomed, Diyala free of foreign turbans


IS Diyala State free of Arab, foreign militants for first time since 2014


I have absolutely no idea what this means.

Diyala (IraqiNews.com) A senior security source from Diyala has said Islamic State's so-called Diyala State is free of Arab or foreign militants for the first time since 2014.

Speaking to Baghdad Today website, the source said, "All information from the intelligence department on Islamic State cells in Diyala State indicate that no Arab or foreign fighters exist, which is the first time since 2014."

The absence of Arab and foreign militants in Diyala, according to the source, who preferred anonymity, is due to many reasons, "many of them were killed, while others moved to other places as result of security measures by the Diyala Operations Command."

Iraqi soldier killed, 4 workers injured in two bomb blasts in Diyala

Diyala (IraqiNews.com) – An Iraqi solider was killed, while four workers were wounded in two bomb blasts in Diyala province on Tuesday, a security source was quoted as saying.

Speaking to Iraqi website Alghad Press, the source said that a bomb blast targeted an army patrol in al-Shohani area between Muqdadiyah and al-Mansouryah districts in northeastern Diyala, leaving an Iraqi soldier killed.

According to the source, the second explosion occurred at a garden in Nofal village on the outskirts of Muqdadiyah. The bomb attack left four workers injured.

"The soldier's body was moved to the forensic medicine department, while the injured workers were carried into a nearby hospital for treatment," added the source.
Posted by: trailing wife || 08/29/2018 00:00 || Comments || Link || E-Mail|| [155 views] Top|| File under: Islamic State
Afghanistan
Militants, security personnel among 115 dead, wounded in Faryab clash
[Khaama (Afghanistan)] At least one hundred and fifteen people including

turbans

and security personnel were killed or

maimed

during a clash in northern Faryab province of Afghanistan.

The 209th Shaheen Corps of the Afghan Military in the North said a large convoy of the security forces was ambushed by the Talibs between Ghormach and Qaisar districts at around 9:30am local time on Monday.

The source further added that ambush by the Talibs sparked heavy

festivities

that lasted for two hours, leaving at least 73

turbans

dead and 31 others

maimed

.

According to Shaheen Corps, a shadow district chief of the Taliban
...Arabic for students...
for Qaisar Mullah Shirin and six other

Taliban Überstürmbannführer

s identified as Mullah Qayoum, Qari Sur Gul, Mawlavi Jan Mohammad, and Mawlavi Noor Mohammad were among those killed.

The Shaheen Corps also added that four security personnel also

bit the dust

in the attack and seven others sustained injuries.

A Humvee armored personnel carrier and a Ranger vehicle were destroyed while three armored personnel carrier were damaged, the Shaheen Corps added.

The Afghan Air Force and coalition forces based in Afghanistan also carried out numerous Arclight airstrike
s during the clash.


Posted by: Fred || 08/29/2018 00:00 || Comments || Link || E-Mail|| [173 views] Top|| File under: Taliban
Arabia
UAE, Saudi Arabia, Houthis may have committed war crimes in Yemen: UN experts
[DAWN] All sides in Yemen's bloody conflict may have committed war crimes, UN

Sherlocks

said on Tuesday, highlighting deadly air strikes, rampant sexual violence, and the recruitment of young children as soldiers.

In their first report, a team of UN-mandated

Sherlocks

said they had "reasonable grounds to believe that the parties to the armed conflict in Yemen

...an area of the Arabian Peninsula sometimes mistaken for a country. It is populated by more antagonistic tribes and factions than you can keep track of. Except for a tiny handfull of Jews everthing there is very Islamic...
have committed a substantial number of violations of international humanitarian law."

Many of these violations may amount to "war crimes", the report said, pointing to widespread arbitrary detention, rape, torture and the recruitment of children as young as eight to take part in hostilities.

Kamel Jendoubi, who heads the UN's so-called Group of Independent Eminent International and Regional Experts, said the

Sherlocks

had identified a number of alleged perpetrators.
Posted by: Fred || 08/29/2018 00:00 || Comments || Link || E-Mail|| [221 views] Top|| File under: Houthis
India-Pakistan
Seven Karachi police officers suspended over links with drug peddlers
[DAWN] Police inquiry into the killing of a 19-year-old student, who died in an encounter in Gadap on Saturday, revealed that several

coppers

had established links with peddlers supplying drugs to the metropolis from factories set up in the area dominated by Afghan refugees.

Student Bilal Khan was

rubbed out

while another passerby Shakeel was injured during an alleged crossfire between a raiding team of police and drug peddlers.

The student's death angered residents of the area, who then staged a sit-in on Superhighway (M-9) which prompted Additional IG Bloody Karachi


...formerly the capital of Pakistain, now merely its most important port and financial center. It is among the largest cities in the world, with a population of 18 million, most of whom hate each other and many of whom are armed and dangerous...


Dr Amir Ahmed Sheikh to order an inquiry into the incident led by DIG East Zone, Amir Farooqi.


Posted by: Fred || 08/29/2018 00:00 || Comments || Link || E-Mail|| [138 views] Top|| File under: Govt of Pakistan
Israel-Palestine-Jordan
Israel developing missiles to hit anywhere in Mideast
[DAWN] Israel is working on a new missile system capable of hitting targets anywhere in the Middle East, Defence Minister Avigdor Lieberman said on Monday.

State-owned arms manufacturer Israel Military Industries (IMI) would deliver "within a few years" an advanced integrated system "allowing precise hits by remote launching", he said in a statement.

Lieberman added that the contract with IMI was budgeted at "hundreds of millions of shekels". The Israeli shekel is currently trading at 3.63 to the US dollar.

"The project for setting up a precision rocket and missile system is underway," Lieberman said in the statement.

"Part of it is already in production and part is in the final phases of research and development."

"We are acquiring and developing precision fire systems that will allow... the Israel Defence Forces to cover within a few years every point in the region." Israel is considered the leading military power in the Middle East and believed to be the only country in the region to possess nuclear weapons.

Foreign military experts say it has several batteries of its Jericho ballistic missile, capable of delivering nuclear warheads.

IMI said in 2004 that it had produced a cruise missile, the Delilah, with a range of 250 kilometres.


Posted by: Fred || 08/29/2018 00:00 || Comments || Link || E-Mail|| [215 views] Top|| File under:
International-UN-NGOs
Activists urge killer robot ban 'before it is too late'
[DAWN] Countries should quickly agree a treaty banning the use of so-called killer robots "before it is too late", activists said on Monday as talks on the issue resumed at the UN.

They say time is running out before weapons are deployed that use lethal force without a human making the final kill-order and have criticised the UN body hosting the talks ‐ the Convention of Certain Conventional Weapons (CCW) ‐ for moving too slowly.

"Killer robots are no longer the stuff of science fiction," Rasha Abdul Rahim, Amnesia Amnesty International's adviser on artificial intelligence and human rights


When they're defined by the state or an NGO they don't mean much...


, said in a statement.

"From artificially intelligent drones to automated guns that can choose their own targets, technological advances in weaponry are far outpacing international law," she said.

"We are calling on states to take concrete steps to halt the spread of these dangerous weapons... before it is too late." Her comments came as a CCW group of governmental experts on lethal autonomous weapons systems began a week-long meeting in Geneva.


Posted by: Fred || 08/29/2018 00:00 || Comments || Link || E-Mail|| [230 views] Top|| File under:
Syria-Lebanon-Iran
Saudi Arabia says Iran unable to close Strait of Hormuz
[ENGLISH.ALARABIYA.NET] Saudi Energy Ministry adviser Ibrahim al-Muhanna said on Tuesday that Iran is unable to completely, or partially, close the Strait of Hormuz or Bab al-Mandeb.

He said if Iran closes the Strait of Hormuz, the UN Security Council is likely to authorize military action, according to statements reported by

Rooters

news agency.

He added that current sanctions on Iran are unlikely to stop.

On Monday, the head of the navy of Iran's Revolutionary Guards, Gen. Alireza Tangsiri, said that Iran had full control of both the Arabian Gulf itself and the Strait of Hormuz that leads into it,

Rooters

reported.

US Secretary of State Mike Pompeo responded Monday night: "The Islamic Theocratic Republic of Iran does not control the Strait of Hormuz. The Strait is an international waterway. The United States will continue to work with our partners to ensure freedom of navigation and free flow of commerce in international waterways."

Posted by: Fred || 08/29/2018 00:00 || Comments || Link || E-Mail|| [226 views] Top|| File under: Govt of Iran
Africa North
Truce reached after deadly clashes in Libyan capital
[ENGLISH.ALARABIYA.NET] A truce has been reached after deadly

festivities

erupted between rival militias in Tripoli


...a confusing city, one end of which is located in Lebanon and the other end of which is the capital of Libya. Its chief distinction is being mentioned in the Marine Hymn...


, a security source said Tuesday as residents reported calm had returned to Libyan capital.

Five people were killed and 33

maimed

on Monday, the health ministry said, as two factions faced off with tanks and pickup trucks mounted with machine guns.

After

kaboom

s and gunfire rocked Tripoli's suburbs, a truce was reached on Monday evening according to a source from the security services.

Negotiations were due to take place on Tuesday aimed at achieving a lasting ceasefire, the source added.

A resident of the Ain Zara neighborhood in south-east Tripoli confirmed calm had returned to the area.

Other residents in the Salaheddin and Khallet al-Ferjan neighborhoods, in southern Tripoli, said the fighting had ended although some roads remained closed to traffic.

The

festivities

involved two rival groups linked to the UN-backed Government of National Accord (GNA), according to security sources.

Interior Minister Abdessalam Ashour said the fighting pitted the so-called 7th Brigade -- a militia from the town of Tarhuna southeast of Tripoli -- against security forces.

The 7th Brigade, which operates under the GNA's defense ministry, said it had repelled an attack on its positions in southeast Tripoli.

Since dictator Muammar Qadaffy


...who single-handedly turned a moderately prosperous kingdom into a dictator's fantasyland and was then murdered by his indignant subjects 42 years later...


was ousted in 2011, the Libyan capital has been at the center of a battle for influence between

gang

s.


Posted by: Fred || 08/29/2018 00:00 || Comments || Link || E-Mail|| [245 views] Top|| File under: Arab Spring
The Grand Turk
Germany not considering financial aid for Turkey
[ENGLISH.ALARABIYA.NET] Germany is not considering providing The Sick Man of Europe Turkey


...just another cheapjack Moslem dictatorship, brought to you by the Moslem Brüderbund....


with a financial lifeline to help it overcome a crisis sparked by a fast falling lira, a government official told

Rooters

on Tuesday.

"Our position has not changed," the official said, pointing to a government statement on Aug. 20 that financial aid to Turkey was not a question for Germany at the moment.

The Wall Street Journal reported earlier that the German government was considering providing emergency financial assistance to its ally in the NATO


...the North Atlantic Treaty Organization. It's headquartered in Belgium. That sez it all....


military alliance.

The Ottoman Turkish lira weakened on Tuesday as investors gauged the government's efforts to manage its rift with the United States, which has imposed trade sanctions on Turkey.

The dispute with the United States over an American evangelical Christian pastor detained in Turkey on terrorism charges has accelerated losses in the lira, which is down about 38 percent against the dollar this year.

The Ottoman Turkish and German governments are also trying to mend ties strained by Turkey's detention of German citizens and German criticism of President Tayyip Erdogan's security crackdown after a failed coup in 2016.

Erdogan pays a state visit to Germany next month, another sign that the two countries want to patch up relations.

A second German official told

Rooters

: "You can't do much from outside but to stress that Turkey must reform itself."

Investors are worried about the direction of monetary policy under Erdogan. The president, a self-described "enemy of interest rates", has repeatedly put public pressure on the central bank and also picked his son-in-law as finance minister.


Posted by: Fred || 08/29/2018 00:00 || Comments || Link || E-Mail|| [232 views] Top|| File under: Sublime Porte
China-Japan-Koreas
Pompeo visit scrapped after belligerent letter from North Korea
[DAWN] US Secretary of State Mike Pompeo's planned trip to
North Korea last weekend was cancelled after he received what US officials deemed to be a belligerent letter from Pyongyang, The Washington Post reported.

The precise contents of the letter, which came from Kim Yong Chol, vice chairman of North Korea's ruling party, were not known, the Post said.

Pompeo received it on Friday and showed it to President Donald Trump


...New York real estate developer, described by Dems as illiterate, racist, misogynistic, and what ever other unpleasant descriptions they can think of, elected by the rest of us as 45th President of the United States...


. They concluded it was belligerent enough to call off the visit, the Post said late Monday, quoting two administration officials.

In pulling the plug on the visit, Trump tweeted that he had not seen sufficient progress toward Pyongyang denuclearising.

Trump acted amid independent reports that North Korea has done little or nothing to roll back its nuclear programme, despite promises made at a historic summit in June with Kim Pudge Jong-un


...the overweight, pouty-looking hereditary potentate of North Korea. Pudge appears to believe in his own divinity, but has yet to produce any loaves and fishes, so his subjects remain malnourished...


Trump also blasted China for not doing enough to help push denuclearisation, but left open the possibility of a Pompeo trip to Pyongyang when the US-China trading relationship is "resolved." China on Tuesday rejected the "completely irresponsible" accusation that Beijing was not doing enough.


Posted by: Fred || 08/29/2018 00:00 || Comments || Link || E-Mail|| [250 views] Top|| File under: Commies
Syria-Lebanon-Iran
Iran says advisers will stay in Syria
[IsraelTimes] Iran's military attache to Damascus tells Iranian media that the country's military advisers would remain in Syria under a defense agreement signed this week.

"The continued presence of Iran's advisers in Syria is one of the areas covered in the defensive-technical agreement between Tehran and Damascus," says Brigadier-General Abolghasem Alinejad, according to the Fars and Tabnak news agencies.

It was announced on Monday that an agreement on security cooperation had been signed during a visit by Iran's Defence Minister Amar Hatami.

"Support for Syria's territorial integrity and the independence of Syrian

illusory sovereignty

were also emphasized in the agreement," Alinejad says.

Tehran has provided steady political, financial, and military backing to
Hereditary President-for-Life Bashir Pencilneck al-Assad


Horror of Homs...


as he has crushed a seven-year uprising.

In an interview Monday night with the Beirut-based al-Mayadeen television channel, Hatami said the agreement included the rehabilitation of Syria's defense industry.
Posted by: trailing wife || 08/29/2018 00:00 || Comments || Link || E-Mail|| [136 views] Top|| File under: Govt of Iran
Europe
Erdogan statue vandalised after being erected in Wiesbaden
A photo of the cartoonish thing can be seen at the link, complete with Islamist finger pointing.

[AlMasdar] A four-meter statue of Ottoman Turkish President Sultan Recep Tayyip Erdogan the First

... Turkey's version of Mohammed Morsi but they voted him back in so they deserve him. It's a sin, a shame, and a felony to insult the president of Turkey...
was erected in Wiesbaden, on Monday, before being discovered vandalised on Tuesday morning.

The action, which some residents have described as a "provocation" belongs to the 'Wiesbaden Biennale' art festival, which currently takes place under the motto 'Bad News.'


To be fair, the presence of the statue itself is a provocation, for those with eyes to see.

The statue was seen all morning guarded by police, to ensure that the statue didn't cause trouble, according to local media.

"In my opinion, the idea is good within the framework of a thinking process, but an Erdogan statue based on his political features is not that good. But I think it makes people think and discuss, and that's a good thing", said one resident.

"I was very surprised this morning, I think it's again so typical Biennial, I think it's very great, because I like such provocations," added another one.

The art festival did not want to comment on the action so far. The Wiesbaden Biennale runs from August 23 until September 9.


Update from the Times of Israel at 12:40 EDT: the thing was removed by firemen shortly after midnight, after drawn blades were seen among disputants nearby.
Posted by: trailing wife || 08/29/2018 00:00 || Comments || Link || E-Mail|| [233 views] Top|| File under: Sublime Porte
Caribbean-Latin America
Colombia leaves UNASUR to protest inaction on Venezuela
[M.DW] Colombia has withdrawn from the South American organization set up by the late

Venezuelan supremo

Hugo Chavez in 2008 to counter US influence. The bloc was the accomplice of a "dictatorship," the Colombian president said.

Colombian President Ivan Duque announced Monday that his country's departure from UNASUR would be completed in six months.

In a statement on the presidential website, Duque said: "Today with precise instructions, the foreign minister sent UNASUR the letter where we denounce the constituent treaty of that entity and in six months our withdrawal will be effective."

The president was blunt in his appraisal of the group: "UNASUR is an institution that has lent itself, with its silence and often with its complacency," Duque said. "We cannot continue being part of an institution that has been the greatest accomplice of the Venezuelan dictatorship."

Duque follows other regional leaders from Argentina


...a country located on the other side of the Deep South. It is covered with Pampers and inhabited by Grouchos, who dance the Tangle. They used to have some islands called the Malvinas located where the Falklands are now. They're not supposed to cry for Evita...


, Brazil, Chile, Peru and Paraguay who decided in April to temporarily suspend membership of the bloc.


Posted by: Fred || 08/29/2018 00:00 || Comments || Link || E-Mail|| [170 views] Top|| File under:
Afghanistan
Kabul Bank's former CEO shifted from Bagram prison after Farnood's death
[Khaama (Afghanistan)] The former Chief Executive and shareholder of Kabul Bank Khalilullah Ferozi has been transferred to Kabul for the treatment purposes, days after the chairman of the bank Shir Khan Farnood died in the same prison.

Sources in the family of Ferozi confirmed that he has been shifted to Kabul from Bagram prison.

The family members of Mr. Ferozi say he is suffering from acute diabetics disease and was shifted by the Ministry of Defense to Sardar Mohammad Daud Khan hospital after his condition worsened.

Informed sources on Friday confirmed that Mr. Farnood has died at the age of 57 in Bagram prison due to the illness he was suffering from.

Kabul Bank was seized by the government in 2010 after the exposure of a staggering $900 million fraud, which led the International Monetary Fund to temporarily halt its hundreds of millions of dollars of loans to the country.

Both Sher Khan Farnood and Khalilullah Ferozi were sentenced to ten years in jail by the Appellate Court nearly four years ago after they were found guilty of involvement in the embezzlement of the bank's funds.


Posted by: Fred || 08/29/2018 00:00 || Comments || Link || E-Mail|| [167 views] Top|| File under:
Africa Subsaharan
Human head discovered in Yaounde trash can
[JOURNALDUCAMEROUN] The head of a baby was discovered in a dust bin in Yaounde in the early hours of Monday around the Eleveur neighbourhood.

The head was discovered around 7am by a pig farmer who was looking for food for his animals. The population of the neighborhood was in panic as a result of this macabre discovery.

"There is a man who searches garbage cans every morning to feed his pigs who discovered it. The children who came to pour garbage then spread the news to the neighbourhood "an eyewitness said.
Posted by: Fred || 08/29/2018 00:00 || Comments || Link || E-Mail|| [153 views] Top|| File under:
Africa North
Morocco arrests 12 suspects over gang rape
[ENGLISH.ALARABIYA.NET] Moroccan police have incarcerated
Drop the rod and step away witcher hands up!
12 people over the alleged gang-rape of a teenage girl, a court official said Tuesday, in a case that has sparked outrage in the North African kingdom.

In a video posted online last week, Khadija Okkarou, 17, said members of a "dangerous gang" had kidnapped and held her for two months, raping and torturing her.

In the video, she showed what appeared to be scars from cigarette burns and tattoos carved into parts of her body.

"I will never forgive them. They have destroyed me," she said.

Her testimony triggered a social media campaign under the "we are all Khadija" hashtag, along with a petition signed by thousands of people urging King Mohammed VI to provide her with medical and psychological care.

A judge in the central city of Beni Mellal is investigating the suspects, all aged between 18 and 27, the court official said.

The main suspect, aged 20, is being held on suspicion of rape, torture, kidnapping, making death threats and forming a gang, the official said.

Ten others potentially face similar charges, while a 12th is under investigation for failing to report a crime and failing to help a person in danger.

Okkarou "is still in shock even if she tries to be strong," said Loubna El Joud of women's rights group NSAT, which is providing her with medical and psychological support.

"Her hands shake when she speaks."


Posted by: Fred || 08/29/2018 00:00 || Comments || Link || E-Mail|| [157 views] Top|| File under:
Israel-Palestine-Jordan
IDF razes home of terrorist who killed Israeli in West Bank settlement
[IsraelTimes] A month after deadly stabbing attack, defense minister says he made good on his promise to family of late Yotam Ovadia

The Israeli military on Tuesday demolished the home of a Paleostinian terrorist who fatally stabbed an Israeli man in a West Bank settlement last month, the Defense Ministry said.

On the night of July 26, 17-year-old Muhammad Yusef from the Paleostinian village of Kobar in the central West Bank entered the Adam settlement, some 18 kilometers (11 miles) away, and attacked two residents of the community outside a playground, before he was

rubbed out

by a third.

Yusef stabbed father of two Yotam Ovadia, 31, in the upper body multiple times, killing him. He also seriously

maimed

a 58-year-old man.

The third Adam resident, 41-year-old Assaf Raviv, went outside to investigate the disturbance and, realizing that a terror attack was occurring, shot Yusef three times, killing him. Raviv was also stabbed and lightly injured in the incident.

In the early morning hours of Tuesday, Israeli soldiers arrived with a bulldozer and razed the home, some two weeks after posting a demolition notice.

In the days following the deadly attack, the military raided Yusef's family home and began taking measurements of the building in order to prepare it for demolition. Some two weeks ago, the military formally notified the family that the home was slated for destruction.

The Defense Ministry said in a statement that dozens of Paleostinians rioted during the demolition, during which they "threw stones, hurled Molotov cocktails and pipe bombs, shot firecrackers and burned tires."

The soldiers responded by employing riot control methods, the statement said, adding that there were no Israeli casualties.

"During the Shiva [period of mourning] for Yotam Ovadia in the community of Adam, I told his widow and parents that we would shortly demolish the terrorist's home," Defense Minister Avigdor Liberman wrote on Twitter on Tuesday morning. "Tonight that issue got its closure."

"We will continue fighting terror with an iron fist, we will continue building in Adam and in any other place where our citizens are being targeted," Liberman added.

Ovadia was father to a 2-year-old child and a 7-month-old baby. The Brinks security company announced on its Facebook page that he worked there as a technician.

Israel says the practice of demolishing terrorists' homes is an effective means of discouraging future attacks, though it has been criticized by human rights


...which are often intentionally defined so widely as to be meaningless...


groups as a form of collective punishment and by some analysts as an ineffective deterrent measure.

Elsewhere in the West Bank, IDF forces tossed in the calaboose
Youse'll never take me alive coppers!... [BANG!]... Ow!... I quit!
eight terror suspects overnight, the statement added. In the village of as-Samu, near Hebron, they located a pistol, bullets and magazines in one of the houses. On Monday, forces found homemade weapons in the village of Ein Qiniya.

PA police uncover 12 grenades outside West Bank village

Palestinian Authority police located twelve 40-millimeter grenades near a village in the northern West Bank, they say in a statement.

After finding the grenades close to Mughayyer, a village near Jenin, police dispatched a bomb disposal team to the area, which transported them to "a safe location" and destroyed them, the statement added.

A spokesman for the PA police did not immediately respond to a request for comment about how the grenades ended up where they were found.
Posted by: trailing wife || 08/29/2018 00:00 || Comments || Link || E-Mail|| [242 views] Top|| File under:
7 women arrested by Israel for aiding, promoting Hamas in Hebron
[IsraelTimes] Group reportedly used by

Hamas, the well-beloved offspring of the Moslem Brotherhood,

leadership in

Gazoo

to send messages, money to

Death Eaters

in West Bank

Israel has locked away
Maw! They're comin' to get me, Maw!
seven women who took part in a scheme to promote and aid the Hamas terror group in the West Bank city of Hebron, the Shin Bet security service said Tuesday.

The women and two men also involved in the network were arrested over the last several weeks and have been accused of working in coordination with Hamas officials in

Gazoo

as well as abroad in order to promote terror activity, the security service said in a statement.

The network was allegedly used to transmit messages, transfer funds for terror activities, and coordinate operations.

The Shin Bet investigation found that the ring promoted Hamas activities in Hebron and recruited activists, coordinated with mosques and preachers, worked to increase support, and were involved in propaganda and incitement, as well as providing support to families of enjugged
Don't shoot, coppers! I'm comin' out!
terrorists.

A number of the activists were sent overseas to meetings with Hamas officials who were deported after being released from Israeli prison in 2011 in exchange for IDF soldier Gilad Shalit.

They also traveled to The Sick Man of Europe Turkey


...just another cheapjack Moslem dictatorship, brought to you by the Moslem Brüderbund....


to receive funds for terror, messages, and instructions, according to the Shin Bet.

The network also allegedly tried to take control of municipal services in the city and run charity organizations. According to Israel's Hadashot news, the purpose was to lay the groundwork for Hamas gains in the West Bank after Paleostinian Authority leader the ineffectual Mahmoud Abbas

... a graduate of the prestigious unaccredited Patrice Lumumba University in Moscow with a doctorate in Holocaust Denial...


dies or retires.

Abbas's Fatah faction is locked in a bitter battle with Hamas, and the Fatah-dominated Paleostinian Authority has worked with Israel to crack down on Hamas activities in the West Bank.

"Uncovering this network proves once again that the Hamas leadership in the

Gazoo

Strip and overseas is working to direct Hamas activities in the West Bank, using every tool at its disposal," the Shin Bet statement said.

The Shin Bet named Nizar Shehada and Firas Abu Sharakh as the heads of the network. Both have both served time in Israeli jails for terror-related activities, accoridng to the release.

The two are accused of recruiting women to serve as the operational arm of the scheme. The women were led by Dina Karmi, whose husband Nashat Karmi was a Hamas leader who murdered four Israelis in an August 2010 terror attack. He was subsequently killed in exchange of fire with the IDF during an arrest raid.

The group allegedly recruited dozens of women to become "Hamas activists."

Several of those arrested have been indicted in Judea Military Court for belonging to a terror group and holding office in an illegal organization.
Posted by: trailing wife || 08/29/2018 00:00 || Comments || Link || E-Mail|| [204 views] Top|| File under: Hamas
International-UN-NGOs
UN Court Has No Jurisdiction in Iran Sanctions Case, US Says
[AnNahar] The United States told UN judges Tuesday they had no jurisdiction to rule on Tehran's demand for them to order the suspension of debilitating nuclear-related sanctions against Iran.

Iran has argued that US President Donald Trump


...New York real estate developer, described by Dems as illiterate, racist, misogynistic, and what ever other unpleasant descriptions they can think of, elected by the rest of us as 45th President of the United States...


breached a 1955 treaty with his decision to reimpose the sanctions after withdrawing from a multilateral nuclear accord.

But US State Department lawyer Jennifer Newstead told the court in The Hague that it "lacks prima facie jurisdiction to hear Iran's claims".

But Newstead argued that the United States had the right to protect its national security and other interests.

The treaty "cannot therefore provide a basis for this court's jurisdiction" in the case, she said.

The United States and several other world powers lifted sanctions on Iran under a 2015 accord after years of diplomacy. In return, Tehran made commitments not to seek to build nuclear weapons.

Trump said the 2015 accord did not do enough to curb the threat from Iran. He pulled out of the accord in May and began reimposing sanctions this month.

In the first day of hearings at the ICJ on Monday, Iran's lawyers said the sanctions were threatening the welfare of its citizens and disrupting tens of billions of dollars' worth of business deals.
Posted by: trailing wife || 08/29/2018 00:00 || Comments || Link || E-Mail|| [151 views] Top|| File under: Govt of Iran
India-Pakistan
Indian police arrest activists, draw ire from Amnesty
[ENGLISH.ALARABIYA.NET] Indian police tossed in the clink
Maw! They're comin' to get me, Maw!
prominent lawyers and left-wing activists Tuesday for alleged links to Maoist rebels, drawing a rebuke from rights watchdogs who labelled the raids a "massive crackdown" on government critics.

Police carried out coordinated raids in several cities and arrested five activists.

"These persons have been arrested for their Maoist links," Shivaji Bodakhe, joint commissioner of Pune police in western Maharashtra state, told AFP.

He did not elaborate further when pressed for details.

Critics of Prime Minister Narendra Modi, whose right-wing Bharatiya Janata Party will seek re-election next year, accused the government of attempting to silence its opponents.

Booker-prize winning author Arundhati Roy, an outspoken critic of Modi, said the arrests were an attempt to muzzle freedoms ahead of next year's polls.

"We cannot allow this to happen. We have to all come together. Otherwise we will lose every freedom that we cherish," she said, as quoted by Indian news portal Scroll.

Amnesia Amnesty International said the sweep raised "disturbing" questions about whether the arrests were politically motivated.

"India is witnessing a massive crackdown on lawyers, journalists, activists and human rights


...which are often intentionally defined so widely as to be meaningless...


defenders, who have been critical of the state," the watchdog's India chapter said on Twitter.

"The government should protect people's rights to freedom of expression, association, and peaceful assembly instead of creating an atmosphere of fear."

Activists working with marginalised Indians, including low-caste Dalits and communities close to outlawed Maoist groups, often report harassment and intimidation by authorities.


Posted by: Fred || 08/29/2018 00:00 || Comments || Link || E-Mail|| [183 views] Top|| File under: Commies
Arabia
Woman in Dubai lends 'lover' $1.3 million, he marries her friend instead
[ENGLISH.ALARABIYA.NET] A woman in Dubai who reportedly "holds a high position in an international investments company" lent 5 million dirhams ($1.3 million) to her colleague after she was convinced he loved her.
Hey, I love you too, beppy! I love you more'n he did, more even than he said he did!
A Dubai court was successful in proving the woman lent him 4.5 million dirhams out of the amount she claimed.


Ummm... By the way, as long as you're flush, could you slide a few dirhams my way? I'm a little short...


The woman had lent her colleague the huge money after she was convinced of his love and hoped for marriage, according to local news site Emarat al-Youm.


Well, of course I'll marry you, honey. Ummm... I need the money to ditch my current ball and chain. She doesn't understand me...


She lent him the money in installments and in different ways over two years, but instead of paying his debt, he married her other colleague.
Posted by: Fred || 08/29/2018 00:00 || Comments || Link || E-Mail|| [200 views] Top|| File under:
Mattis: Supporting the Arab Coalition in Yemen is the right thing to do
[ENGLISH.ALARABIYA.NET] The Trump administration has reviewed the US's support for the Arab Coalition in Yemen, and has "determined that it is the right thing to do", US Defense Secretary Jim Mattis said at a Pentagon briefing on Tuesday.

"We reviewed the support for the Arab Coalition when we came into office, we determined that it was the right thing to do to support them in the defense of their own countries but also to restore the rightful government there," Mattis said.

Mattis added that the US's aim in Yemen

...an area of the Arabian Peninsula sometimes mistaken for a country. It is populated by more antagonistic tribes and factions than you can keep track of. Except for a tiny handfull of Jews everthing there is very Islamic...
is to keep the "human cost at an absolute minimum", and that this is where they engage with the coalition.

"In Yemen, as a general statement, we stay out of the war ourselves, and we are focused on defeating ISIS and al-Qaeda in the Arabian Peninsula


...the latest incarnation of various Qaeda and Qaeda-allied groups, including the now-defunct Aden-Abyan Islamic Army that boomed the USS Cole in 2000...


, that's where we conduct operations," Mattis said.

He added that the US aims to get the Yemen issue to the "UN-brokered table as quickly as possible".


Posted by: Fred || 08/29/2018 00:00 || Comments || Link || E-Mail|| [191 views] Top|| File under: Houthis
Europe
Salvini and Orban ready anti-migrant fight ahead of EU elections
[JOURNALDUCAMEROUN] Hungarian nationalist Prime Minister Viktor Orban and

Italia

's hardline Interior Minister Matteo Salvini launched Tuesday an anti-migration manifesto aiming at next year's European parliament elections, and countering their opposing camp led by the French president.

"There are currently two camps in Europe


...also known as Moslem Lebensraum...


and one is headed by (Emmanuel) Macron," Orban said at a

presser

after holding talks with Salvini in Milan.

"He is at the head of the political forces supporting immigration. On the other hand, we want to stop illegal immigration."

EU countries are expected to go to the polls in May, and Salvini has aligned himself with the right-wing "Visegrad" countries: the Czech Republic, Poland, Austria and Hungary.

Salvini's meeting with Orban came shortly after Prime Minister Giuseppe Conte's more low-key summit with his Czech counterpart Andrej Babis, which also focused on migration.

"At the heart of the talks between the two prime ministers was a safer and fairer Europe as a common objective to work towards ... beginning with the key issues for European citizens: the fight against illegal migration, growth and work, and socio-economic stability," a government statement said.

'NO BACKWARDS STEPS'
Salvini has repeatedly shot barbs at the European Union

...the successor to the Holy Roman Empire, only without the Hapsburgs and the nifty uniforms and the dancing...


over immigration, accusing the bloc of having abandoned

Italia

as it struggles to deal with the hundreds of thousands of migrants colonists who have arrived on its shores since 2013.

His antagonistic stance has drawn support from key figures of Europe's hard-right including Marine Le Pen and Orban, who confirmed Italian media reports that he called Salvini "my hero and fellow traveller".

Salvini, who is also co-deputy prime minister and leader of the nationalist League party, has taken pot shots at "globalists" like billionaire Hungarian philanthropist George Soros
...
either Ernst Stavro Blofeld or Auric Goldfinger come true...
‐ one of Orban's targets ‐ and Macron.

The French president has sharply criticised countries who refuse to cooperate on migration saying those who benefit from the EU but "claim national self-interest when it comes to the issue of migrants colonists" should have sanctions imposed on them.

Tuesday's meeting in Milan came just days after

Italia

's latest standoff with Brussels over immigration, which led to scores of migrants colonists being held on a coastguard boat moored in Sicily for days until a relocation deal was struck enabling them to disembark on Sunday.

Salvini said he would continue to refuse NGO ships with migrants colonists access to Italian ports, and brushed off an investigation into "abduction" launched against him by prosecutors in Sicily.

"They won't make me take one step backwards," he said.

Orban told

news hound

s that he would not allow migrants colonists to enter Hungary, and insisted that help should be "taken to where people are in trouble, rather than bring trouble to us".

"We need a new European Commission that is committed to defence of Europe's borders," he said.


Posted by: Fred || 08/29/2018 00:00 || Comments || Link || E-Mail|| [141 views] Top|| File under: Moslem Colonists
Who's in the News
35
[untagged]
8
Commies
4
Govt of Syria
3
Houthis
3
Govt of Iran
3
Govt of Pakistan
3
Islamic State
2
Sublime Porte
2
Govt of Iraq
2
Taliban
1
Moslem Colonists
1
Bangsamoro Islamic Freedom Fighters
1
al-Nusra
1
Palestinian Authority
1
Hamas
1
Arab Spring
Bookmark
E-Mail Me
The Classics
The O Club
Rantburg Store
Comments Spam
The Bloids
The Never-ending Story
Thugburg
RSS Links
Gulf War I
The Way We Were
Bio
Sink Trap
Alzheimer's Association
Day by Day
Counterterrorism
Hair Through the Ages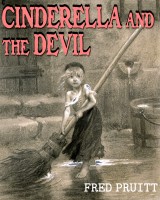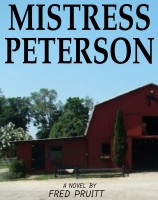 On Sale now!


A multi-volume chronology and reference guide set detailing three years of the Mexican Drug War between 2010 and 2012.

Rantburg.com and borderlandbeat.com correspondent and author Chris Covert presents his first non-fiction work detailing the drug and gang related violence in Mexico.

Chris gives us Mexican press dispatches of drug and gang war violence over three years, presented in a multi volume set intended to chronicle the death, violence and mayhem which has dominated Mexico for six years.
Click here for more information


Meet the Mods
In no particular order...


Steve White
Seafarious
Pappy
lotp
Scooter McGruder
john frum
tu3031
badanov
sherry
ryuge
GolfBravoUSMC
Bright Pebbles
trailing wife
Gloria
Fred
Besoeker
Glenmore
Frank G
3dc
Skidmark
Alaska Paul



Better than the average link...



Rantburg was assembled from recycled algorithms in the United States of America. No trees were destroyed in the production of this weblog. We did hurt some, though. Sorry.
100.26.176.182