-Lurid Crime Tales-
Democrats' Fear of Durham About to Reach Panic Level
[PJ] The important news of the day--far beyond the inevitable tedious impeachment jousting--is that John Durham's investigation of the provenance of the FBI's counterintelligence investigation of possible Trump-Russia collusion has expanded, according to several administration officials.

Fox News previously reported that Durham would be reviewing the days leading up to the 2016 election and through the inauguration.

However, based on what he has been finding, Durham has expanded his investigation adding agents and resources, the senior administration officials said. The timeline has grown from the beginning of the probe through the election and now has included a post-election timeline through the spring of 2017, up to when Robert Mueller was named special counsel.

That's the same Robert Mueller who testified under oath he was "not familiar" with Fusion GPS after years investigating a supposed scandal instigated by that company. This eye-rolling lie is far more significant than anything he has prosecuted others for. This is the same Mueller who also lied, administration officials just informed us, in denying, again under oath, he interviewed for the FBI job before becoming special counsel.

Actually, it's worse. As the president's former lawyer John Dowd put it: "Capt. Robert Mueller, USMC, sits in front of his commander in chief being interviewed for FBI director knowing he is going to investigate the president and never says a word."


Posted by: Besoeker || 10/10/2019 06:22 || Comments || Link || E-Mail|| [6555 views] Top|| File under:
A New Book Targets NBC News and How Harvey Weinstein May Have Leveraged Matt Lauer
[Hollywood Reporter] In his first interview about the explosive 'Catch and Kill,' the journalist reveals fresh claims of secret payouts and how Lauer may have played a role in the network's decision to kill his 2017 Harvey Weinstein exposé: "I'm very clear about the fact that Harvey was laying siege to NBC."

It was September 2017, and Harvey Weinstein was huddled at a corner table at New York's Loews Regency hotel alongside Dylan Howard, chief content officer of National Enquirer publisher American Media Inc. Weinstein had become increasingly alarmed about a story that Ronan Farrow ‐ then a correspondent for NBC News and most famous for being the son of Mia Farrow and Frank Sinatra Woody Allen ‐ was vigorously pursuing about the powerful producer's long-rumored sexual predations. Weinstein had worked to suppress variations of that story for decades, and he was desperate for it to stay secret. But Farrow (along with a team at The New York Times) was closing in. Weinstein wanted to bully NBC News into killing the story. He needed leverage.

Howard pulled out several thick manila envelopes and laid out their contents on the table. The men huddled for hours, strategizing quietly. Weinstein had found a pressure point: Matt Lauer.

"Weinstein made it known to the network that he was aware of Lauer's behavior and capable of revealing it," Farrow writes in his long-awaited new book, Catch and Kill: Lies, Spies and a Conspiracy to Protect Predators (Little, Brown and Company, Oct. 15). Citing anonymous sources at NBC and AMI, Farrow, 31, claims that Weinstein was using the Enquirer's accumulated dirt on the Today show star's alleged workplace misconduct to pressure NBC executives to kill Farrow's long-gestating Weinstein exposé. (Farrow also includes a denial from NBC that a specific threat was ever communicated. And in a statement to The Hollywood Reporter, the network says: "NBC News was never contacted by AMI, or made aware in any way of any threats from them, or from anyone else, for that matter. And the idea of NBC News taking a threat seriously from a tabloid company about Matt Lauer is especially preposterous, since they already covered him with great regularity.")



Related: Washington Insider - NBC probably fired Megyn Kelly for her Matt Lauer coverage





Related: NY Post - Brooke Nevils calls Lauer defense 'a case study in victim shaming'
Posted by: Besoeker || 10/10/2019 03:02 || Comments || Link || E-Mail|| [6493 views] Top|| File under:
Jeffrey Epstein's former friend Jean-Luc Brunel ready to speak to prosecutors
Posted from our own JohnQC's comment on yesterday's burg.


[Telegraph] Jeffrey Want Some Candy, Little Girl? Epstein's

...
A high class pimp financier who was alleged to maintain a stable of underage whores sex slaves who were paid big bucks to entertain the rich and/or famous. He is a registered sex offender and made att least 17 out-of-court settlements with former members of his stable, with some cases still ongoing. 2011 court docs reveal that 21 email addresses and phone numbers for Bill Clinton and an aide were found in Epstein's electronic black book, and that Clinton frequently flew with Epstein on his private plane between 2002 to 2005. But really, they were probably just discussing finance or politix or something. While getting massaged. Then things got serious, Jeff was tossed in the slammer in New York and then he killed himself. Really. That's what happened...
former close friend and business partner has insisted that he is "not on the run" and is willing to talk to prosecutors, despite not having been seen in public since Epstein's death.

Jean-Luc Brunel, 74, is a model scout who is said to have "discovered" Jerry Hall, Angie Everhart and Christy Turlington.

The Paris prosecutor's office opened a preliminary investigation in August into any possible Epstein victims in its territory, and Mr Brunel is of potential interest to investigators.

Last month police searched Karin Models, which Mr Brunel founded.

In court filings, Virginia Guiffre, a long-time accuser of Epstein, claimed teenage girls were brought to the US by Brunel and were "farmed out" by him to have sex with Epstein. Ms Guiffre also claims she was forced to have sex with Brunel several times. Brunel denies both allegations.

His lawyer Corinne Dreyfus-Schmidt said Mr Brunel "firmly contests accusations in the press" and "will reserve his statements for justice officials."

On Monday Ms Dreyfus-Schmidt, said that her client has notified the Paris prosecutor's office that he is at the disposition of judicial officials.

He did so before French officials opened a full investigation into the Epstein case. Mr Brunel's whereabouts had been a mystery, with sightings of him in South America the only clue.

Epstein was found dead on August 10 in a Manhattan jail while awaiting trial on federal sex-trafficking charges. Mr Brunel and Epstein appear to have first crossed paths in New York, where the French model scout was based having taken over Karin Models and in 1995 expanded into the US.
Posted by: Besoeker || 10/10/2019 18:49 || Comments || Link || E-Mail|| [6555 views] Top|| File under:
-Short Attention Span Theater-
Tree-Huggers Coming for your Toilet Paper
You can have my Charmin when you pry it from my cold, dead cheeks


[CBSNews] More than 150 groups are pushing the maker of Charmin toiler paper and Bounty paper towels to use recycled materials in its products. Currently, neither of those products uses recycled paper, and about one-third of it is sourced from Canada's boreal forest — a large swath of virgin forest that rings the Arctic Circle and acts as a critical check on climate change.

P&G offers a simple reason for not using recycled wood pulp: It doesn't make for good toilet paper.

Toilet paper made from recycled fibers doesn't have the same qualities, causing people to use more tissue made directly from trees, the spokeswoman added. She also noted that P&G's experience making recycled tissue products shows that "a significant amount of recycled fibers ends up as solid waste sludge going to landfill."
Posted by: Mercutio || 10/10/2019 08:54 || Comments || Link || E-Mail|| [6575 views] Top|| File under:
-Signs, Portents, and the Weather-
STDs are spreading like wildfire in the US
[BGR] Despite decades of sexual education and STD awareness campaigns, the rates at which new STD cases are reported continues to rise. A new bulletin by the CDC paints a particularly dire picture of sexual health in the United States, with some diseases reaching levels not seen for almost 20 years, and others reaching legitimate all-time highs.

The CDC's report is based on data from 2017 to 2018, and it shows a shocking number of syphilis, gonorrhea, and chlamydia cases across the nation. The data reveals over 115,000 syphilis cases in that time period and over 580,000 cases of gonorrhea, neither of which have seen levels this high since 1991. Chlamydia? Well, that's a whole other story.
Posted by: Besoeker || 10/10/2019 07:05 || Comments || Link || E-Mail|| [6526 views] Top|| File under:
China-Japan-Koreas
China + The Liberal Elite: Get A Room
[Townhall] The NBA can't disrespect Americans enough for knowing which bathroom to use, or having guns, or not being sufficiently woke, but let the Chinese communists get fussy because some dude dunks the reds over oppression in Hong Kong ‐ you know, supporting freedom ‐ and the billionaire ballers can't gimp it up fast enough for Mao's heirs. We haven't seen such pathetic, eager submission to the forces of evil since the last time some Bulwark scribbler got a chance to be on a CNN panel about Trump with Ana Navarro and a cross-dressing furry.

And it's not just the rich schmucks who own the basketball teams. It's our entire elite, the whole useless lot of them, who can't wait to bow down to the Pinko Peril. You just sprinkle a few bucks around DC and NY and the whole sorry lot of those who presume to be our betters start chanting, "Thank you, comrade, may I have another."

Qatar did the same thing, buying our For Sale betters, except on a smaller scale and with less pork. And now the elite is outraged because Trump sees the scam and can't be bought ‐ to them, he's the worst of both worlds.

This latest craven capitulation to foreign potentates by our loser leaders just reaffirms what those of us who are conservawoke know ‐ that our elitists are not for us. They are for themselves, and that means they are for their overseas paymasters. They are for China, not only for that sweet, sweet commie cash, but because the Chinese Communist Party's stranglehold on the Chinese people provides them with a template for doing the same thing to us. Think of it ‐ a country without accountability or restraint upon the anointed few. Wait a minute, that sounds like Washington, D.C. today ‐ at least if you're a Democrat.

Posted by: g(r)omgoru || 10/10/2019 01:42 || Comments || Link || E-Mail|| [6492 views] Top|| File under: Commies
Economy
Markets cautiously optimistic as US-China trade talks resume
[France24] Investors are turning their attention to Washington, where a 13th round of trade talks are set to begin between the US and China. Also today: California's public safety power shutoff could have a massive economic impact. And France's EDF announces another budgetary overshoot at its nuclear power plant in Flamanville, which is already billions of euros over budget and a decade behind schedule.
Posted by: Besoeker || 10/10/2019 07:01 || Comments || Link || E-Mail|| [6501 views] Top|| File under: Commies
Home Front: Politix
Book Promotion: Kim Strassel Tells It Like It Is
[Powerline] Kim Strassel is popular with readers of the Wall Street Journal, where she has been a member of the editorial board since 2005 and author of the Potomac Watch column since 2007. She has written two books, The Intimidation Game: How the Left Is Silencing Free Speech, and Resistance (At All Costs): How Trump Haters Are Breaking America, which will be published next week.

Tonight Kim spoke at Center of the American Experiment's Fall Briefing before a crowd of over 500 at the Ordway Theater in St. Paul. Her themes were drawn from the upcoming Resistance book, and in considerable part were ripped from the headlines. The hardest problem in writing a book about the Russia collusion hoax, the FBI/CIA scandal, and so on, is deciding when to stop and send the manuscript to the publisher. These stories and their sequels continue to dominate the news, and Strassel continues to write insightfully about them in the pages of the Journal. There is no better guide to the significance (or lack thereof) of today's news stories.

Then Kim talked about the devastation the crazy left has wrought on public life in America. She repeatedly pointed out the absurd double standard whereby actions that constitute "scandals" when carried out by Republicans or conservatives are perfectly normal in a Democratic administration. She argued that the Trump administration has been mainstream in its policies, while the Democrats have violated just about every norm of civilized conduct. She ripped the press, pointing out that Americans hold the press in even lower esteem than Congress‐a bar that requires a limbo act to get under. And she provided a roadmap, as she has in her Wall Street Journal columns, to some of today's scandals or faux scandals.

Posted by: Besoeker || 10/10/2019 06:34 || Comments || Link || E-Mail|| [6510 views] Top|| File under:
Iraq
Masada On Mount Sinjar - A bit of Kurdish memory hole perspective
[Barely A Blog - 2014 article] The year was A.D. 70 Jerusalem had been sacked, the Temple destroyed. In revolt against the Romans, the Jewish Zealots fled to Masada, a fortress "located atop an isolated rock cliff at the western end of the Judean Desert overlooking the Dead Sea." From there they prepared to resist the Romans.

Masada, "a place of gaunt and majestic beauty," writes the Jewish Virtual Library, "has become one of the Jewish people's greatest symbols as the place where the last Jewish stronghold against Roman invasion stood."

Remarkably, the Zealots held out for three years. But the 1,000 men, women and children were no match for the Roman legion, its battering rams and catapults. "It is still in our power to die bravely, and in a state of freedom," said leader Elazar ben Yair, in a moving address to his people. The Jewish Zealots' last stand was to kill one another; the last Jew standing fell on his sword.

The Zealots had spared themselves "a crueler fate." Fearing the same in 2014, the Iraqi Yazidis, by Foreign Policy's telling, have on occasion thrown their children off the Sinjar Mountains or shot them. The sight of the Yazidis driven up the arid, exposed mountain range, chased by the militant Sunni of the Islamic State (ISIS), conjures Masada, where Jews chose to die on their own terms. We will "never be servants to the Romans, nor to any other than to God Himself." So spoke Elazar ben Yair in A.D. 73.

Ethnic Kurds, the Yazidis are members of an ancient sect whose beliefs and practices predate Masada, and can be traced to "Nineveh and Babylon." They fled their hardscrabble lives when "the Islamic State marched into northwestern Iraq, leaving a wake of bodies behind." According to FP's Gerard Russell, ISIS had already "driven the Christians who live there out of their homes. It has destroyed the crosses on their churches and demanded that they pay a tax or face the penalty of death. It has in the meantime offered the Yazidis a simpler choice: Convert to Islam or die."

But mostly, the choice presented to the Yazidis has been to convert ... and die. For the Islamic State considers this non-Arabic people to be almost as bad infidels.

Purportedly, 40,000 refugees, among them 25,000 children, were said to be stranded on the parched terrains of the Sinjar, in scorching heat, without sustenance. That is until Barack Obama broke up the gathering. Overnight. "That's enough, Yazidis. Go home, now. The crisis is over." Yes, the president and his minions have pronounced the catastrophe on the Sinjar Mountains over. However, just because the Obama machine declares it so, does not make it so. I would point BHO believers to Channel 4 veteran reporter Jonathan Rugman, who questions‐even mocks‐the administration's rapid, fact-finding methodology:
Posted by: Besoeker || 10/10/2019 02:36 || Comments || Link || E-Mail|| [6564 views] Top|| File under: Islamic State
Science & Technology
Study finds evidence of genetic changes to prehistoric cranial development human stature
[PHYS.org] A team of researchers affiliated with several institutions in the U.S. has found that genetics played a large role in changes in height for Europeans over the past 38,000 years. In their paper published in Proceedings of the National Academy of Sciences, the group explains their comparison of skeletal and DNA data from early Europeans.

Prior research has shown that genetics and environmental factors both contribute to height‐those whose parents pass on "tall" genes will likely grow tall, for example, unless they have inadequate nutrition. In this new effort, the researchers wondered whether genetics or environment played a role in the changes in average height that occurred in European people over the past 38,000 years. To find out, they looked at data describing height for 1,100 skeletal remains and compared it with DNA extracted from the remains of 1,071 individuals who once lived in Europe. More specifically, they looked at people living during known periods when there were clearly changes in height.

Prior research has shown that there was an average reduction in height between the Early Upper Paleolithic and the Mesolithic. The reverse occurred between the Mesolithic and Neolithic. Prior studies have also shown that changes in height are generally more pronounced in standing individuals than in those that are sitting, suggesting such changes are due more to leg length, than torso.

In their work, the researchers applied what they describe as polygenic risk (PRS) scores to describe genetic factors contributing to height. They note that such scores have been used to show that approximately 30 percent of variants in modern Europeans can be used to explain height averages. They report that they found that the changes in stature over the past 38,000 years were mostly due to genetic effects caused by population replacements, rather than environmental effects. They note that there were some periods when environment played a larger role, such as during the Bronze Age‐and that geography sometimes played a role, as well. Modern northern Europeans are on average taller than southern Europeans, for example.


Posted by: Besoeker || 10/10/2019 07:16 || Comments || Link || E-Mail|| [6569 views] Top|| File under:
Humans will not 'migrate' to other planets, Nobel winner says
[Phys.org] Humans will never migrate to a planet outside of Earth's solar system because it would take far too long to get there, Swiss Nobel laureate Michel Mayor said Wednesday.

Mayor and his colleague Didier Queloz were on Tuesday awarded the Nobel Prize for Physics for their research refining techniques to detect so-called exoplanets.

"If we are talking about exoplanets, things should be clear: we will not migrate there," Mayor told AFP near Madrid on the sidelines of a conference when asked about the possibility of humans moving to other planets.

"These planets are much, much too far away. Even in the very optimistic case of a livable planet that is not too far, say a few dozen light years, which is not a lot, it's in the neighbourhood, the time to go there is considerable," he added.

"We are talking about hundreds of millions of days using the means we have available today. We must take care of our planet, it is very beautiful and still absolutely liveable."

The 77-year-old said he felt the need to "kill all the statements that say 'OK, we will go to a liveable planet if one day life is not possible on earth'."
Posted by: Besoeker || 10/10/2019 07:12 || Comments || Link || E-Mail|| [6560 views] Top|| File under:
Syria-Lebanon-Iran
Tucker Carlson on the withdrawal of US troops from Syria
[Barley A Blog] Tucker Carson gets it mostly right. He's wrong about who the Kurds are as a people; they are just about the only inspiring, proper nation in the region. But Tucker inches closer to the truth regarding the need for the Kurds to align with Syria (or, hint-hint, other regional powers).

There is no longer a mission in Syria, says Tucker. ISIS no longer controls major cities in Syria, which remains a dangerous place for Americans. Yet in Washington they declare it immoral and tantamount to a betrayal to leave Syria, because of the Kurds, about whom the cable cretins know nothing.

Republicans like Ben Sass, Pat Toomey, Mitch and Mitt united with the left‐and with professorial neocons like David Frum, Lindsey Graham, and Nikki Haley (who were all especially apoplectic)‐to hammer home the message: American troops belong in Syria in perpetuity.
Posted by: Besoeker || 10/10/2019 02:41 || Comments || Link || E-Mail|| [6540 views] Top|| File under:
Home Front: Culture Wars
NBA Now Requiring All Players To Stand For Chinese National Anthem
[Babylon Bee] NEW YORK, NY‐In an effort to salvage its relationship with China, the NBA is now requiring all players to stand for the Chinese national anthem at the beginning of every game.

The official song of the People's Republic of China, "March of the Volunteers," will be played at the start of all professional basketball games, whether at home or abroad. All players, fans, coaches, and employees will be required to stand and solemnly sing lyrics including the following:

Millions of but one heart we run towards the Communist tomorrow!
Build our homeland, guard our homeland, and fight gallantly.
March on! March on! March on!
We, for tens of thousands of generations to come,
Hold high the Flag of Mao Zedong, march on!

"We hope this gesture of goodwill will show China that we love them and there is no need for our multi-billion-dollar deal to fall through," said NBA Commissioner Adam Silver. "March on, Mao!" Silver then performed a soft jazz rendition of the tune and bowed low to the ground to show President Xi Jinping that he is very sorry.

Anyone who doesn't comply will be shot, a beloved Chinese custom that should further smooth things over with the authoritarian regime.
Posted by: Besoeker || 10/10/2019 08:04 || Comments || Link || E-Mail|| [6557 views] Top|| File under: Commies
VDH - Members of Previous Generations Now Seem Like Giants
[Townhall] Many of the stories about the gods and heroes of Greek mythology were compiled during Greek Dark Ages. Impoverished tribes passed down oral traditions that originated after the fall of the lost palatial civilizations of the Mycenaean Greeks.

Dark Age Greeks tried to make sense of the massive ruins of their forgotten forbearers' monumental palaces that were still standing around. As illiterates, they were curious about occasional clay tablets they plowed up in their fields with incomprehensible ancient Linear B inscriptions.

We of the 21st century are beginning to look back at our own lost epic times and wonder about these now-nameless giants who left behind monuments that we cannot replicate, but instead merely use or even mock.

Does anyone believe that contemporary Americans could build another transcontinental railroad in six years?

Californians tried to build a high-speed rail line. But after more than a decade of government incompetence, lawsuits, cost overruns and constant bureaucratic squabbling, they have all but given up. The result is a half-built overpass over the skyline of Fresno -- and not yet a foot of track laid.

Who were those giants of the 1960s responsible for building our interstate highway system?

California's roads now are mostly the same as we inherited them, although the state population has tripled. We have added little to our freeway network, either because we forgot how to build good roads or would prefer to spend the money on redistributive entitlements.
Posted by: Besoeker || 10/10/2019 02:31 || Comments || Link || E-Mail|| [6510 views] Top|| File under:
Who's in the News
40
[untagged]
8
Sublime Porte
5
Islamic State
5
Commies
4
Arab Spring
2
Govt of Pakistan
2
Govt of Iran
1
Hamas
1
Govt of Iraq
1
Jamaat-e-Ulema Islami
1
Moslem Colonists
Bookmark
E-Mail Me
The Classics
The O Club
Rantburg Store
The Bloids
The Never-ending Story
Thugburg
Gulf War I
The Way We Were
Bio
Merry-Go-Blog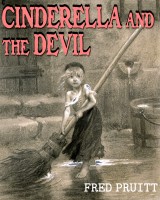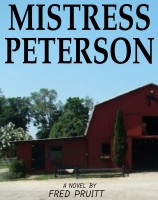 On Sale now!


A multi-volume chronology and reference guide set detailing three years of the Mexican Drug War between 2010 and 2012.

Rantburg.com and borderlandbeat.com correspondent and author Chris Covert presents his first non-fiction work detailing the drug and gang related violence in Mexico.

Chris gives us Mexican press dispatches of drug and gang war violence over three years, presented in a multi volume set intended to chronicle the death, violence and mayhem which has dominated Mexico for six years.
Click here for more information


Meet the Mods
In no particular order...


Steve White
Seafarious
Pappy
lotp
Scooter McGruder
john frum
tu3031
badanov
sherry
ryuge
GolfBravoUSMC
Bright Pebbles
trailing wife
Gloria
Fred
Besoeker
Glenmore
Frank G
3dc
Skidmark
Alaska Paul



Better than the average link...



Rantburg was assembled from recycled algorithms in the United States of America. No trees were destroyed in the production of this weblog. We did hurt some, though. Sorry.
3.238.98.39

Help keep the Burg running! Paypal: