-Lurid Crime Tales-
Woman, 39, successfully smuggled pistol hidden in'r nether regions Into Missouri jail
[The Smoking Gun] A Missouri woman arrested last month on drug and weapons charges had a small revolver hidden in a body cavity that went undetected during a strip search and two pat downs, police report.

The four-inch .22 caliber firearm was discovered yesterday by personnel at the Boone County Jail. The weapon was found among the personal belongings of Amy Natasha Wilhite, 39, who was booked into the facility on February 14 following her arrest by the Columbia Police Department.

Wilhite was charged with possession of methamphetamine, resisting arrest, unlawful possession of a firearm, and possession of drug paraphernalia. She was also booked for failing to appear in court in connection with prior collars for domestic assault and drunk driving.

An initial search of Wilhite by Columbia cops failed to locate the 4.6 ounce North American Arms revolver, which can hold five bullets. A "thorough pat search" at the jail was followed by a strip search before Wilhite joined other detainees in general population, according to cops.
Posted by: Besoeker || 03/05/2021 10:53 || Comments || Link || E-Mail|| [6526 views] Top|| File under:
South Carolina may add firing squads to list of execution methods
[Washington Examiner] South Carolina lawmakers voted this week to use firing squads as a way to perform executions to bypass a loophole in which death row inmates were able to extend their lives because of shortages for drugs needed for lethal injections.

On Tuesday, a bipartisan group of state senators voted in favor of introducing death by firing squad, which was proposed as an amendment to an execution bill that would make the electric chair the only alternative to lethal injection. The Senate voted to approve the bill 32-11, with several Democrats joining Republicans on the proposal, though other Democrats also opposed it over their disagreement with the death penalty.

South Carolina has been unable to carry out executions because its supply of lethal injection drugs has expired, and it has been unable to buy more with pharmaceutical companies clamping down on their use for capital punishment. Under current law, inmates can choose between the electric chair and lethal injection but often choose the latter since it currently cannot be done due to the lack of drugs.

The Senate bill will keep lethal injection as an execution method if the drugs are available but would require prison officials to use the electric chair if they are not available. But an inmate would also be able to choose death by firing squad if he or she wants.
Posted by: Besoeker || 03/05/2021 01:16 || Comments || Link || E-Mail|| [6509 views] Top|| File under:
TV news reporter robbed of camera at gunpoint in San Francisco
[NYPOST] A TV news

news hound

was robbed of his camera at gunpoint while conducting interviews about car break-ins in the Socialist paradise of San Francisco
...where God struck dead Anton LaVey, home of the Sydney Ducks, ruled by Vigilance Committee from 1859 through 1867, reliably and volubly Democrat since 1964...
, authorities said.

KPIX

news hound

Don Ford said he was preparing to interview residents Wednesday for reaction to a string of thefts around Twin Peaks when four men pulled up in a white luxury sedan.

"The car came up here while we were about to do an interview, three guys jumped out," Ford told the news station. "One had a gun and put in my face and said, 'We're taking the camera.'"

Ford said he focused on remaining calm despite the weapon directed at him.

"My whole thought at the moment was 'Be calm. Let's not get this guy excited. He's got the gun. I don't. So you take you the camera. It's yours, buddy,'" he said.

The assailants fled with the camera, but the device — which had a tracking chip — was recovered later Wednesday, cops said.

No arrests have been announced in connection to the theft.
Posted by: Fred || 03/05/2021 00:00 || Comments || Link || E-Mail|| [6523 views] Top|| File under:
-Signs, Portents, and the Weather-
Sex shop worker, 24, becomes TikTok sensation with 'anything goes' sex education videos
[KNEWZ] TikTok is the new frontier for sex education, with teachers rapidly amassing tons of followers among young people eager to learn.

Marlena Segar, a 24-year-old East Londoner and a graduate of the University of Edinburgh, has become a teaching sensation during the Covid-19 pandemic since she started filming myth-busting sex ed videos in her living room and broadcasting them on TikTok, Yahoo! Style reports.

Amazed by how effective the social media app is as a platform from which to educate young people about sex, Segar has raked up millions of views.

Before the pandemic transformed her into a sex education teacher on TikTok, she was working as the assistant manager of a London sex shop.

While most of her fellow University of Edinburgh students did retail jobs on the side, Segar spent her free time teaching sex education in secondary schools.

Sex education teacher films myth busting TikTok videos in her bedroom

Then she lost her job in April 2020, so she became an at-home sex-ed teacher by launching her WeNudeToTalk channel on TikTok.

Within one month, the teacher already saw one of her TikTok sex education videos hit 1 million views — one in which she busted myths about self pleasure and that now has some 2.3 million views.
Posted by: Fred || 03/05/2021 00:00 || Comments || Link || E-Mail|| [6524 views] Top|| File under:
-Land of the Free
Walmart to make $350 billion investment over the next decade in U.S. manufacturing
[MarketWatch]

Walmart is also launching a program, American Lighthouses, that will provide regional support for U.S. manufacturers



Walmart Inc. WMT, -0.42% announced a plan on Wednesday to expand its investment in U.S. manufacturing, with a $350 billion commitment over the next 10 years.

The retail giant says the investment could support more than 750,000 American jobs and have environmental benefits, reducing as many as 100 million metric tons of CO2 emissions as merchandise is produced closer to shoppers.

Walmart also expects benefits for small businesses and more diverse suppliers.

Walmart is targeting six categories: textiles, plastics, small electrical appliances, food processing, pharmaceutical and medical supplies, and Goods Not For Resale (GNFR), which the company defines as items like equipment and fixtures that will be used at Walmart and Sam's Club locations.

The investment builds on a previous $250 billion commitment made in 2013 for items grown, manufactured or assembled in the U.S.

In a post on Walmart's blog, John Furner, Walmart U.S. chief executive, traces the program back to 1985 when the "Bring it Home to the USA" initiative was launched.

"U.S. manufacturing really matters. It matters to our suppliers, to entrepreneurs and to the environment," Furner wrote.

Walmart is also launching a program, American Lighthouses, that will gather manufacturers as well as experts in academia, local groups and others to offer regional-based counsel to overcome manufacturing challenges.

More than 85% of customers have said it's important for the retailer to stock items made in the U.S., according to data Walmart provided.


Maybe they're getting wise. One can always hope.


Walmart stock has slumped 14.3% over the past three months, but has gained 9.3% over the last year.
Posted by: Abu Uluque || 03/05/2021 00:00 || Comments || Link || E-Mail|| [6502 views] Top|| File under:
China-Japan-Koreas
Satellite photos show North Korea may be trying to extract plutonium
[IsraelTimes] Coal-fired steam plant at Yongbyon nuclear complex back in operation after 2-year break, analysts say, though it could just be being prepped to handle radioactive waste.

North Korea
...hereditary Communist monarchy distinguished by its truculence and periodic acts of violence. Distinguishing features include Songun (Army First) policy, which involves feeding the army before anyone but the Dear Leadership, and Juche, which is Kim Jong Il's personal interpretation of Marxism-Leninism, which he told everybody was brilliant. In 1950 the industrialized North invaded agrarian South Korea. Twenty-one countries of the United Nations eventually contributed to the UN force opposing the invasion, with the United States providing around 90% of the military personnel. Seventy years later the economic results are in and it doesn't look good for Juche...
may be trying to extract plutonium to make more nuclear weapons at its main atomic complex, recent satellite photos indicated, weeks after leader Kim Pudge Jong-un
Continued on Page 49
Posted by: trailing wife || 03/05/2021 00:00 || Comments || Link || E-Mail|| [6501 views] Top|| File under: Commies
Economy
Millions of Californians' Unpaid Utility Bills Total $1.25 Billion Due to Lockdown
How about the other 49 States


[California Globe] Every billion in spending translates into a 7% rate increase to the ratepayer

While 3.3 million Californians have unpaid utility bills totaling $1.25 billion due to "COVID pandemic impacts," the California Public Utilities Commission at a meeting last week discussed their recent white paper exposing that since 2013, private utility bills have exceeded the annual inflation rate of 1.9%. In just the last seven years, San Diego Gas and Electric's utility rates increased 48%, Pacific Gas and Electric's increased 38% and Southern California Edison's increased 6%.

The Globe met with Jesus Arredondo, energy and regulatory expert, and the Principal of Advantage Consulting. He said the CPUC hosted an Energy Rates and Costs En Banc (in full court) last week that centered around themes and concepts raised in their White Paper, Utility Costs and Affordability of the Grid of the Future; California electric and gas cost and rate trends over the next decade. (paper is below)

"The white paper warns that the burden of continually rising utility bills will likely derail California's decarbonization work if left unaddressed," Arredondo said. "Worse, the rising costs are hitting customers who've been hit hard by pandemic-driven job losses and sheltering at home the hardest."

California's "decarbonization work" is the state's and CPUC's flawed scheme to reducing greenhouse gas emissions through moving to an all-electric grid, away from oil and gas, coal, hydroelectric and nuclear power.

Arredondo said at the hearing, CPUC Deputy Executive Director Ed Randolph, said that the work to advance transportation electrification and all electric homes could result in "... energy unaffordability in parts of the state."

Think about that: "energy unaffordability" is already hitting in many parts of the state.

"We are going to hit an inflection point where energy will be so expensive because the good-idea fairies tried to rescue the world with renewable energy," Arredondo said. "Unfortunately, the take a "more tempered" approach recommendations were ignored."
Posted by: Snorted Whenever6951 || 03/05/2021 00:00 || Comments || Link || E-Mail|| [6483 views] Top|| File under:
India-Pakistan
Hardoi: Indian man arrested for carrying his daughter's decapitated head
Even the Afghans are appalled.

[KhaamaPress] Police in Uttar Pradesh of India arrested a man who horrendously beheaded his 17-year-old daughter on Wednesday, March 3rd, 2021.

Sarvesh Kumar was arrested while walking towards a

cop shoppe

and carrying the severed head of his daughter.

Local police started capturing while the angered man held his daughter's head and was claiming she had an affair with a man he did not like.

In the video the man claims that he recently found his daughter had a relationship which made him very angry, he locked her in a room and beheaded her with a sharp object.

The horrific scene showed the man walking with a severed head, police described the scene as horrible and were alarmed at the sight of the man.

He told the police that he had left the body and murder weapon in the room where he killed his daughter and was on his way to the

cop shoppe

, BBC reported.

According to Police, an investigation is being carried out in connection to the murder, and a police constable was suspended for carrying the severed head inappropriately.

The incident happened in the Hardoi district of Uttar Pradesh in India, last year the state topped the list of the highest number of crimes against women, National Crime Records Bureau told the media.

According to BBC, the exact figure of honor killings has no authentic figures but campaigners say hundreds of "honor killings" happen each year in India.

Honor killings are an act of violence and crime in the Indian law but notions of tradition and family honor are deeply entrenched in many parts of India, as many are outraged and angered as their families marry or keep relations outside their case and religion and often such acts are endorsed and encouraged by village-based councils.

Supreme Court in India in 2011 said honor killing convicts should face the death penalty

.

In India hundreds of people are murdered annually for falling in love or marrying against the will of their families, BBC said.
Posted by: trailing wife || 03/05/2021 00:00 || Comments || Link || E-Mail|| [6514 views] Top|| File under:
Another Mumbai-like blackout? Telangana power utilities thwart Chinese hacking attempt
[OneIndia] Power utilities in Telangana have averted a possible attempt by a China-based group to hack the state''s power systems, officials said on Wednesday. The preventive action was taken following an alert by the Computer Emergency Response Team of India (CERT-In) and a heightened state of alertness would continue for more days, an official said.

"We noticed some malware. Immediately, we erased that. We have taken all the preventive steps. Absolutely, there is no problem," the

bigwig

told PTI.

The CERT-In communicated to the state power utilities two days ago.

"We have a good team here also. Everyday, they are reviewing. We have anti-virus software," he added.

The CERT-In has reported from a trusted source that China-based "Threat actor Group Command and Control" servers are trying to communicate with systems belonging to Telangana State Load Dispatch Centre (SLDC), TS Transco (Transmission Corporation of Telangana Ltd)) and advised taking suitable precautionary measures to ensure security of the power system, official sources said.

The TS Transco has taken various measures like blocking server IPs communicated by CERT-In and temporarily disabling control function for remote operation of circuit breakers from SLDC, they said. User credentials for all those accessing TSSLDC website were changed and suspected equipment within the perimeter of the SCADA (process control system) control centre were isolated to ensure safety of the grid and satisfactory power supply to all consumers of the state, they said.

The increased state of alertness would continue for some days, the official said, adding, "not only Telangana, for that matter, every state has to be careful."


Posted by: trailing wife || 03/05/2021 00:00 || Comments || Link || E-Mail|| [6493 views] Top|| File under: Commies
-PC Follies
Michael Brown's Father Demands $20M From Black Lives Matter, Other Ferguson Activists Request 'Funding'
h/t HotAir


Who had this grift on their 2021 bingo card? The father of Michael Brown is seeking $20M from Black Lives Matter, along with other activists in Ferguson, Missouri. The Black Lives Matter Global Network Foundation released an impact report to the Associated Press last week which shows a whopping $90M raised last year. Brown would like his piece of the pie now.

The deaths of Trayvon Martin in Florida in 2012 and Michael Brown in Ferguson, Missouri in 2014 were catalysts for the creation of Black Lives Matter. The Black Lives Matter Global Network Foundation is seen as a steward of the movement. Tens of millions of dollars were raised in 2020, helped tremendously by the protests and marches by BLM, especially during the Summer of Love, after the death of George Floyd in Minneapolis. Celebrities and public figures fell all over themselves to jump on the bandwagon. Now that the movement has found such success, the founders — all self-proclaimed Marxists — want to do more than organize and instigate protest marches that lead to riots. They want to "uplift black joy and liberation."
Posted by: g(r)omgoru || 03/05/2021 02:44 || Comments || Link || E-Mail|| [6528 views] Top|| File under: Antifa/BLM
Jeep boss says he's willing to ditch 'Cherokee' name
[NYPOST] The boss of Jeep's parent company says he's willing to stop slapping the Cherokee Nation's name on the automaker's SUVs.Carlos Tavares, the CEO of newly formed auto conglomerate Stellantis, expressed openness to the change after the nation's largest Native American tribe urged Jeep to ditch the branding.

In an interview with The Wall Street Journal, Tavares said Stellantis was having discussions with the Cherokee Nation about Jeep's use of the name on two of its most popular vehicles: the Grand Cherokee and the smaller Cherokee model that was introduced in 2013.

"We are ready to go to any point, up to the point where we decide with the appropriate people and with no intermediaries," Tavares told the paper.

"At this stage, I don't know if there is a real problem," he added, noting that he is not personally involved in the talks with the tribe. "But if there is one, well, of course we will solve it."

Tavares addressed the issue after Chuck Hoskin Jr., the Cherokee Nation's principal chief, asked Jeep to stop using the tribe's name for the first time last month.
I don't suppose they'd consider naming it the "Ira Hayes," or the "Jim Thorpe," or the "Learned Hand?"

The "Susquehannock?" There aren't anymore of them left to complain. The last one died about the time the Constitution was being discussed.

The "Coahuiltecan?"... No. Mexico named a state after them. Not their best state, not their best Indians.

"Pontiac's" not being used.

Or they could just call it the "Custer."




Posted by: Fred || 03/05/2021 00:00 || Comments || Link || E-Mail|| [6526 views] Top|| File under:
Who's in the News
25
[untagged]
5
Govt of Iran
3
Antifa/BLM
3
Islamic State
3
Commies
2
Taliban
2
Govt of Pakistain Proxies
1
Fatah
1
Govt of Iran Proxies
1
Arab Spring
1
Govt of Saudi Arabia
1
Hezbollah
1
Houthis
1
Human Trafficking
1
Boko Haram (ISIS)
1
Palestinian Authority
1
Sublime Porte
1
Fulani Herdsmen (Boko Haram)
Bookmark
E-Mail Me
The Classics
The O Club
Rantburg Store
The Bloids
The Never-ending Story
Thugburg
Gulf War I
The Way We Were
Bio
Merry-Go-Blog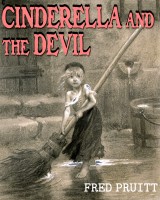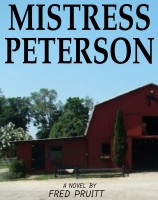 On Sale now!


A multi-volume chronology and reference guide set detailing three years of the Mexican Drug War between 2010 and 2012.

Rantburg.com and borderlandbeat.com correspondent and author Chris Covert presents his first non-fiction work detailing the drug and gang related violence in Mexico.

Chris gives us Mexican press dispatches of drug and gang war violence over three years, presented in a multi volume set intended to chronicle the death, violence and mayhem which has dominated Mexico for six years.
Click here for more information


Meet the Mods
In no particular order...


Steve White
Seafarious
Pappy
lotp
Scooter McGruder
john frum
tu3031
badanov
sherry
ryuge
GolfBravoUSMC
Bright Pebbles
trailing wife
Gloria
Fred
Besoeker
Glenmore
Frank G
3dc
Skidmark
Alaska Paul



Better than the average link...



Rantburg was assembled from recycled algorithms in the United States of America. No trees were destroyed in the production of this weblog. We did hurt some, though. Sorry.
3.229.142.104

Help keep the Burg running! Paypal: