-Lurid Crime Tales-
Jussie Smollett's Latest Legal Strategy: Blame Cops for Investigating
[PJMedia] The classic definition of the word "chutzpah" is: "that quality enshrined in a man who, having killed his mother and father, throws himself on the mercy of the court because he is an orphan." It means looking the judge right in the eye and declaring yourself the innocent victim of your own crime. He knows you're guilty. You know you're guilty. Everybody knows you're guilty. But hey, it's worth a try, right? What have you got to lose?

Well, now there's a new definition of "chutzpah." It's a lot easier to remember because it's just two words: Jussie Smollett.


Sneed learned exclusively that late Tuesday night, [Smollett's] attorneys filed a motion responding to the city's claim that he should pay the city more than $130,000 to cover police overtime and other costs...

"My client from the beginning has maintained his innocence and disputed the city's allegations," said William J. Quinlan, of The Quinlan Law Firm, who filed the motion...

But the latest court filing contends even if Smollett did make a false report, there is no way the city can assert he would have known the city would investigate ‐ and investigate it to the extent cops did.

"We contend the city is wrong," Quinlan said of the city's assertion that Smollett should have known the city would spend nearly 2,000 hours investigating. " ... The mere fact somebody filed a police report doesn't presume the investigation will be done and certainly not to the extent of what the city is claiming."
Posted by: DarthVader || 09/05/2019 00:00 || Comments || Link || E-Mail|| [157 views] Top|| File under:
-Obits-
Crew member fulfilled dream before death in scuba boat fire
SANTA BARBARA, Calif. (AP) ‐ Allie Kurtz gave up a job in the movie industry to live her dream of working on the water, and when she landed a job as deckhand on a scuba diving boat, she was thrilled.

She was on that boat, the Conception, when it caught fire and sank, the only crew member among the 34 people trapped below deck as flames blocked their only way out.

Friends from South America to Europe are mourning the 26-year-old, whose family said they will miss her lively, adventurous spirit but know she died doing what she loved most.

"She wanted to go on the Conception so bad. She wanted to work that boat, and she was finally able to work that boat," her 20-year-old sister Olivia Kurtz told The Associated Press. "She left this world doing something she absolutely loved. This was her dream, and she was finally able to fulfill this dream."
Posted by: Besoeker || 09/05/2019 01:47 || Comments || Link || E-Mail|| [207 views] Top|| File under:
-Signs, Portents, and the Weather-
Driver abandons SUV on beach during Hurricane Dorian
MYRTLE BEACH, S.C. (WMBF) ‐ Police came across an abandoned SUV near the shoreline in Myrtle Beach as Hurricane Dorian hit the Grand Strand.

A viewer sent WMBF News a picture of the Jeep around 38th Avenue North.

Police said that someone decided to drive the Jeep out on the beach and see how far they could take it, but ended up getting stuck. The driver ended up abandoning the Jeep.

Officers said there is not much they can do to get the Jeep out with Hurricane Dorian battering the coast, bringing heavy winds and rain to the area.

We have a news crew at the scene right now, monitoring what will happen to the Jeep as the tide comes in and Dorian hits our coastline.

Posted by: Besoeker || 09/05/2019 14:57 || Comments || Link || E-Mail|| [344 views] Top|| File under:
Storm Surge at Charleston, SC less than feared
from a tweet


[Twitter] Some good news. Looks like center of #Dorian remaining just far enough to the east and offshore. NWS has reduced storm tide forecast with this afternoon's high tide. Still #flooding in city, but surge component less. Just a few miles made the difference.


Surge had been projected at about 10 feet but max was only about six feet. Probably a difference worth at least $50 million.



Posted by: lord garth || 09/05/2019 12:11 || Comments || Link || E-Mail|| [202 views] Top|| File under:
Africa Subsaharan
South Africa migrant attacks: Nigerians ask... 'Why can't we live with peace?'
[Aljazeera] Johannesburg, South Africa - Black smoke fills the air as Frank Uzoma stands outside his torched car dealership on Jules street, east of the Johannesburg city centre.

"I can't do anything here in South Africa any more," the 39-year-old Nigerian said on Monday, recounting the unrest that had begun the previous afternoon.

"Many people's shops and property have been destroyed or looted. We came here with nothing and what we have is now disappearing."

Uzoma, who has lived in South Africa for 16 years, is one of several hundred foreign nationals in the country's economic hub left destitute after several days of looting and violence.

Over 100 charred vehicles litter Jules street, an automotive and light industrial hub, amid burning tyres and broken glass.



Related: ENCA - The South African embassy in Lagos has been forced to shut its doors (video).
Posted by: Besoeker || 09/05/2019 07:58 || Comments || Link || E-Mail|| [320 views] Top|| File under:
Leftist South African Leader Calls for Xenophobic Anger to Be Directed at Wealthy Whites
[PJ] There are riots in South Africa as anger against foreign migrants has resulted in five deaths and dozens of arrests. Shops run by foreigners have been looted and burned.

This is a periodic problem in South Africa. Over the years, there have been spasms of violence against Nigerians, Zimbabweans, and other foreigners who have been accused of stealing jobs from native South Africans.

But one leftist politician is urging the rioters to take out their anger and frustration against wealthy whites.

Newsweek:

At least five people have been killed in the unrest, with dozens arrested in Johannesburg‐the country's largest city. South African Police have used tear gas, rubber bullets and stun grenades to try and disperse angry crowds.
But the leader of the far-left Economic Freedom Fighters (EFF) political party‐Julius Malema‐said that while the anger was legitimate, it was not focused on the right target.

"Our anger is directed at wrong people," Malema wrote on Twitter. "Like all of us, our African brothers & sisters are selling their cheap labour for survival. The owners of our wealth is white monopoly capital; they are refusing to share it with us & the ruling party #ANC protects them."

Not sure that the message got through to the right people, Malema upped the ante:

Malema later followed up with a second tweet, suggesting "these whites must for a second keep quiet because we are dealing with a mess created by them. They are the ones who created this situation by telling us that we are poor & unemployed because 'foreigners' took our jobs. We are fighting for cramps."
Malema once belonged to the dominant African National Congress party, which has won every general election in post-apartheid South Africa. Malema was the party's Youth League president until he was expelled in 2012 for his divisive rhetoric.
Posted by: Besoeker || 09/05/2019 01:59 || Comments || Link || E-Mail|| [414 views] Top|| File under:
Bangladesh
Chhatra League leader arrested for raping college girl
[Dhaka Tribune] Police on Tuesday night arrested a leader of Bangladesh Chhatra League
... the student wing of the Bangla Awami League ...
for raping a college girl in the Shahrasti upazila of the Chandpur district.

The arrested is Md Sohel Hossen, son of Ahsan Ullah of the Balshid village in Tamta union council. He is the general secretary of the Bangladesh Chhatra League Shaharasti upazila unit.

Md Shah Alam, Officer-in-Charge of Shahrasti

cop shoppe

said, they nabbed Sohel from Tamta union's Shankurpur village at night.

The victim's father filed a case against Sohel with the

cop shoppe

.

According to the case statement, Sohel raped the girl after false promises of marriage.


Posted by: Fred || 09/05/2019 00:00 || Comments || Link || E-Mail|| [139 views] Top|| File under:
Britain
British PM Johnson demands October 15 election after defeat over Brexit
[DAWN] British Prime Minister Boris Johnson
...pro-Brexit British prime minister, succeeding no-Brexit Theresa May. BoJo is noted as much for his sparkling personality and his hair as for his Conservative policies....
on Wednesday demanded an October 15 snap election after

politician

s seeking to prevent a no-deal Brexit dealt him a humiliating defeat in parliament which he cast as an attempt to surrender to the Europe

...the land mass occupying the space between the English Channel and the Urals, also known as Moslem Lebensraum...
an Union.

Parliament's move leaves Brexit up in the air, with possible outcomes ranging from a turbulent no-deal exit to abandoning the whole endeavour ‐ both outcomes would be unacceptable to swathes of the United Kingdom's voters.

An alliance of opposition

politician

s backed by 21 rebels from Johnson's Conservative Party defeated the government on Tuesday on a motion allowing them to try to pass a law which would force a three-month extension to

Britannia

's EU exit date.

Johnson cast the rebellion as an attempt to surrender to the EU, vowed never to delay Brexit beyond Oct 31 and challenged opposition Labour Party leader Jeremy Corbyn to agree to an Oct 15 election.

"Can I invite the leader of the opposition to confirm, when he stands up shortly, that if that surrender bill is passed, he will allow the people of this country to have their view on what he is proposing to hand over in their name with an election on October the 15th," Johnson told parliament.

However,


today is that tomorrow you were thinking about yesterday...


needing the backing of two-thirds of

politician

s, Johnson's bid for an election is set to be initially thwarted as opposition parties are united in wanting to prevent a no-deal Brexit before agreeing to a vote.

Johnson said his strategy was to get a Brexit deal by an EU summit on Oct 17 and "get Brexit done". He said the British government was making substantial progress and would succeed in removing the Irish border backstop.
Posted by: Fred || 09/05/2019 00:00 || Comments || Link || E-Mail|| [279 views] Top|| File under:
British MPs inflict new defeat on Johnson's Brexit strategy
[DAWN] British MPs inflicted a fresh defeat on Prime Minister Boris Johnson
...pro-Brexit British prime minister, succeeding no-Brexit Theresa May. BoJo is noted as much for his sparkling personality and his hair as for his Conservative policies....
's hardline Brexit strategy on Wednesday, approving a law that could stop him taking

Britannia

out of the Europe

...the land mass occupying the space between the English Channel and the Urals, also known as Moslem Lebensraum...
an Union without a deal next month.

In a second parliamentary revolt in as many days, the House of Commons voted 327 to 299 in favour of a bill that could delay Brexit for three months.

It will now be scrutinised by the House of Lords, but peers have only a few days to pass the bill before Johnson suspends parliament next week.

The prime minister called for parliament to vote in favour of holding an early election on October 15, insisting

Britannia

must leave the EU as planned on October 31, with or without a deal with Brussels.

He vowed he would "never allow" the delay, insisting the draft law would "surrender" control over Brexit negotiations to Brussels.

The government has already introduced a motion for a vote later on Wednesday calling for a snap election to take place before an EU summit on October 17.

In yet another twist in the tortuous Brexit process, however, the opposition Labour party is expected to withhold its support for an election, which requires the backing of two-thirds of MPs, until the law receives final approval.
Posted by: Fred || 09/05/2019 00:00 || Comments || Link || E-Mail|| [265 views] Top|| File under:
China prepares military for F-35 threat
[ALMASDARNEWS] The stealth target drone China recently showcased will provide the Chinese military with experience encountering stealth fighter jets like the F-35, as the US and its allies in the Asia-Pacific region are deploying more of such jets, Chinese military experts said on Friday.

Exhibited at the Northwestern Polytechnical University booth at the ongoing 2019 Russian International Aviation and Space Salon (MAKS) in Zhukovsky, near Moscow, the LJ-I is a high-subsonic target drone that is capable of simulating a fourth-generation ‐ or fifth-generation according to another commonly used classification ‐ fighter jet.

The LJ-I is stealth-capable, can fly for an extended period, has high maneuverability and is equipped with electronic countermeasures and jamming capabilities, according to a statement the university sent to the Global Times at MAKS 2019.

The 4.7-meter long, 2.5-meter wide drone is also cost-efficient, the statement said, noting that multiple LJ-Is can also build a formation to simulate real combat.

These features enable the target drone to do its intended job: act as a target, but an advanced one that could simulate the world's latest stealth warplanes like the F-35, an anonymous military expert told the Global Times on Friday.

The US has been selling the F-35 to its allies in the Asia-Pacific region, including Japan, South Korea and Australia, with the US itself also deploying the fighter jet on aircraft carriers and amphibious assault ships.


Posted by: Fred || 09/05/2019 00:00 || Comments || Link || E-Mail|| [467 views] Top|| File under: Commies
Down Under
Regarding the Vegan suing the meat barbecue folks...
[TheIrishPost] Thousands to attend mass BBQ outside home of vegan who SUED her neighbors for cooking meat.


Cilla Carden, from Perth in Australia had claimed that she couldn't enjoy her garden anymore because the smell of cooked meat was wafting in from over the fence, and took her case to the Australian Supreme Court.

Not satisfied with simply seeking legal action - which was ultimately rejected by a tribunal - Ms Carden appeared on local television to air her grievances with her neighbours, who she claims have had a "devastating" influence on her life.

As expected, there's been something of an online backlash against this litigating vegan, and now a massive barbecue outside her home has been planned in retaliation.

On Facebook, a page titled 'Community BBQ for Cilla Carden' has been created, urging people to come and have a cookout right on her doorstep to keep the "good old Aussie tradition" of barbecuing alive.
Posted by: 3dc || 09/05/2019 00:00 || Comments || Link || E-Mail|| [476 views] Top|| File under: Commies
Economy
China, US agree to meet in October for trade talks
[The Hill] U.S. and Chinese officials have agreed to meet in early October for a new round of negotiations amid the continuing trade war between the nations, officials from both nations said Wednesday night.

U.S. Trade Representative Robert Lighthizer and Treasury Secretary Steven Mnuchin spoke with Liu He, Beijing's top trade negotiator, and they agreed on further talks in Washington D.C., with consultations to take place in mid-September to prepare, the Chinese Commerce Ministry announced, according to CNBC, which was the first to report news of the meeting.

A U.S. Trade Representative spokesperson confirmed China's announcement to The Hill and said preliminary meetings will happen this month.

"Ambassador Lighthizer and Secretary Mnuchin spoke with Vice Premier Liu He of China on Wednesday night regarding U.S.-China trade talks," the spokesperson said in a statement. "They agreed to hold meetings at the ministerial level in Washington in the coming weeks. In advance of these discussions, deputy-level meetings will take place in mid-September to lay the ground work for meaningful progress."



Related: Reuters - European stocks hit one-month highs on news of U.S.-China trade talks
Posted by: Besoeker || 09/05/2019 07:03 || Comments || Link || E-Mail|| [252 views] Top|| File under: Commies
Home Front: Politix
She's super pro-cop. She's billing herself as the "anti-AOC". And she's running for Congress.
[Law Enforcement Today] She's a young Latina. She's from Illinois. She's running for Congress. And she's the polar opposite of Alexandria Ocasio-Cortez.

She's conservative. She's smart. She's gorgeous. She supports law enforcement. She actually loves America. Her idol is Ronald Reagan. And she's not afraid to ruffle feathers.

Her name is Catalina Lauf, and she's 26-years-old. Her goal is to steal a Democratic-held seat outside Chicago.

If she's able to pull it off, she'd destroy Bronx-Queens representative's record as the youngest woman ever elected to Congress.

She announced her bid for Illinois 14th Congressional District on Tuesday, taking on incumbent Democrat Lauren Underwood.


Posted by: Besoeker || 09/05/2019 01:09 || Comments || Link || E-Mail|| [401 views] Top|| File under:
Joe Biden's Eye Fills with Blood While Onstage During Climate Town Hall
[Breitbart] Former Vice President Joe Biden's left eye filled with blood while he was onstage Wednesday during a CNN town hall on climate change, apparently from a burst vessel.

Biden was in the middle of speaking when his eye appeared to fill with blood, and he seemed not to notice.

The incident instantly gained attention on social media.

Afterwards, Biden tweeted, "We can't turn a blind eye to the way in which environmental burdens are distributed unevenly along racial and socioeconomic lines":

Biden, 76, has already been facing questions over his age and health amid a string of verbal gaffes and mixing up details of a dramatic story involving three separate incidents related to Afghanistan. Biden also has a long history of health issues, including multiple aneurysms.

Wednesday night's event was a seven-hour town hall on climate change, during which ten candidates laid out their plans for climate change. The event began at 5:00 p.m. ET, and Biden did not speak until after 8:00 p.m. ET.


Posted by: Besoeker || 09/05/2019 00:00 || Comments || Link || E-Mail|| [463 views] Top|| File under:
India-Pakistan
Pakistain Diplomat Tweets Porn Pic as Kashmiri Protestor - Hilarity Ensues
Former Pakistani high commissioner to India Abdul Basit, mistakes Johnny Sins for a Kashmiri man who lost vision from pellet. Unreal times these, really.

Ever since India revoked the special status of Jammu and Kashmir, the government and ministers of Pakistan have been vocal about the human right situation in the state and busy whipping up a war hysteria.

From the prediction of a "full-blown war" in October to the claims of having "tactical nuclear bombs as small as 125-150 grams", leaders from the neighbouring country have been all out to mount pressure on New Delhi by their insensitive and provocative statements.

However, a top bureaucrat of Pakistan went a step further on Monday in his hasty attempt to peddle an anti-India narrative, and gave the Twitterati a field day after he committed a faux pas on the micro-blogging site. Abdul Basit, former Pakistan High Commissioner to India, retweeted the picture of an adult movie star, mistaking him as a Kashmiri protester, according to reports.
The minister retweeted a waggish post from the handle @blundertarar with a still from an adult film starred by porn actor Johnny Sins.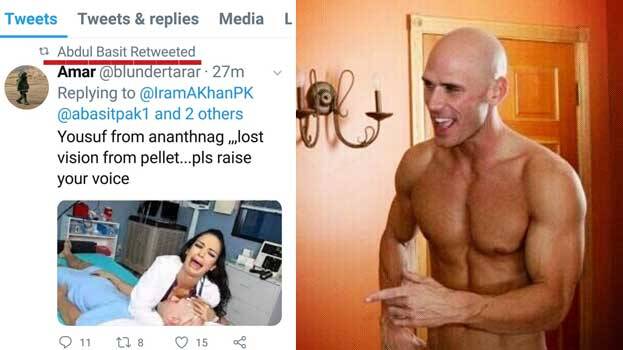 Posted by: Dron66046 || 09/05/2019 14:47 || Comments || Link || E-Mail|| [227 views] Top|| File under:
Blast in Indian fireworks factory kills 14 people
[Dhaka Tribune] A blast at a fireworks factory in India on Wednesday killed 14 people, police said, weeks ahead of a Hindu festival marked by the lighting of millions of fire crackers.

It was not clear if the factory in the northern state of Punjab
1.) Little Orphan Annie's bodyguard
2.) A province of Pakistain ruled by one of the Sharif brothers
3.) A province of India. It is majority (60 percent) Sikh and Hindoo (37 percent), which means it has relatively few Moslem riots....
was a legal facility or one of the many illegal fireworks factories dotted across the country with lax safety standards.

"We have recovered 14 dead bodies," said police officer Mukhtiar Singh.



Mahbub had gone down to Umballa to bring up a fresh consignment of horses, and Kim met him on the Kalka road at dusk riding alone, begged an alms of him, was sworn at, and replied in English. There was nobody within earshot to hear Mahbub's gasp of amazement.

'Oho! And where hast thou been?'

'Up and down—down and up.'

'Come under a tree, out of the wet, and tell.'

'I stayed for a while with an old man near Umballa; anon with a household of my acquaintance in Umballa. With one of these I went as far as Delhi to the southward. That is a wondrous city. Then I drove a bullock for a teli [an oilman] coming north; but I heard of a great feast forward in Patiala, and thither went I in the company of a firework-maker. It was a great feast' (Kim rubbed his stomach). 'I saw Rajahs, and elephants with gold and silver trappings; and they lit all the fireworks at once, whereby eleven men were killed, my fire-work-maker among them, and I was blown across a tent but took no harm. Then I came back to the rel with a Sikh horseman, to whom I was groom for my bread; and so here.'
Posted by: Fred || 09/05/2019 00:00 || Comments || Link || E-Mail|| [96 views] Top|| File under:
Suspected ATM robber was subjected to torture by police, says lawyer
[DAWN] The father of Salahuddin Ayubi ‐ a suspected ATM robber who died in police custody ‐ alleged on Wednesday that his son was subjected to brutal torture by officials of Rahim Yar Khan's City A-Division

cop shoppe

.


We guessed that.


Ayubi was arrested by police in Rahim Yar Khan for allegedly robbing an ATM last week and was reported dead on Sunday. On Monday, a first information report (FIR) was lodged against City A-Division's Station House Officer Mehmoodul Hassan and investigation officers Sub-Inspector Shafaat Ali and Assistant Sub-Inspector Matloob Hussain on the complaint of Ayubi's father Mohammad Afzaal, who said that his son was mentally challenged.

Earlier today, Afzaal's legal representative Osama Khawar Ghuman shared with Dawn pictures of Ayubi's body in which multiple bruises could be seen on

the dear departed

's arms and legs. The lawyer insisted that the bruises were "clear evidence" of torture. The pictures were taken before Ayubi was buried in Kamoke, a city in Gujranwala district, Ghuman said.

The lawyer regretted that the officials nominated in the FIR were still roaming free but said that they would "knock at every door" to get justice. He expressed hope that Ayubi's case would end the "cruel culture" of police brutality.

Meanwhile,


...back at the hoedown, the fiddler suddenly struck a sour note. The dancing stopped abruptly. Everyone looked at Bob...


the district police officer of Rahim Yar Khan wrote a memorandum to a sessions judge and requested that a judicial inquiry of the matter be conducted by a magistrate.

Police spokesperson Zeeshan Randhawa, in a statement, urged the public not to "doubt the sincerity of the police" and wait for the report of the judicial inquiry. He said that the officials who were nominated in the FIR had been suspended and added that "if [police] had mala fide intentions, they could have hidden Salahuddin's body and announced that he had escaped."

"The police did not cover up [the matter]," the statement added.

A video of Ayubi, a resident of Gujranwala, had gone viral on social media a few days ago in which he could be seen breaking into an ATM in Faisalabad


...formerly known as Lyallpur, the third largest metropolis in Pakistain, the second largest in Punjab after Lahore. It is named after some Arab because the Paks didn't have anybody notable of their own to name it after...


and sticking his tongue out in jest at both the camera in the corner of the booth and the one installed in the machine itself.
Posted by: Fred || 09/05/2019 00:00 || Comments || Link || E-Mail|| [201 views] Top|| File under: Govt of Pakistan
Home Front: Culture Wars
Jussie Smollett lawyers: Even if actor faked attack, it was cops' call to investigate it so vigorously
[ChicagoSunTimes] The ex-"Empire'' actor's latest court filing, while not admitting he staged the incident, pins the decision to spend so much time and resources investigating squarely on law enforcement.
...

"We contend the city is wrong," Quinlan said of the city's assertion that Smollett should have known the police would log nearly 2,000 hours in overtime trying to resolve the case. " ... The mere fact somebody filed a police report doesn't presume the investigation will be done and certainly not to the extent of what the city is claiming."

He added: "Smollett has no control over that."
...
Posted by: Anomalous Sources || 09/05/2019 00:00 || Comments || Link || E-Mail|| [243 views] Top|| File under:
Who's in the News
32
[untagged]
4
Commies
4
Govt of Pakistain Proxies
3
Govt of Pakistan
2
Sublime Porte
2
al-Shabaab (AQ)
2
Islamic State
1
Govt of Iran
1
Arab Spring
1
Govt of Syria
1
Hezbollah
1
Antifa
1
Govt of Iran Proxies
Bookmark
E-Mail Me
The Classics
The O Club
Rantburg Store
The Bloids
The Never-ending Story
Thugburg
Gulf War I
The Way We Were
Bio
Merry-Go-Blog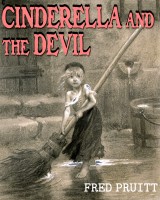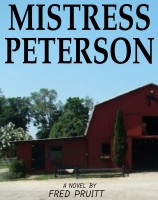 On Sale now!


A multi-volume chronology and reference guide set detailing three years of the Mexican Drug War between 2010 and 2012.

Rantburg.com and borderlandbeat.com correspondent and author Chris Covert presents his first non-fiction work detailing the drug and gang related violence in Mexico.

Chris gives us Mexican press dispatches of drug and gang war violence over three years, presented in a multi volume set intended to chronicle the death, violence and mayhem which has dominated Mexico for six years.
Click here for more information


Meet the Mods
In no particular order...


Steve White
Seafarious
Pappy
lotp
Scooter McGruder
john frum
tu3031
badanov
sherry
ryuge
GolfBravoUSMC
Bright Pebbles
trailing wife
Gloria
Fred
Besoeker
Glenmore
Frank G
3dc
Skidmark
Alaska Paul



Better than the average link...



Rantburg was assembled from recycled algorithms in the United States of America. No trees were destroyed in the production of this weblog. We did hurt some, though. Sorry.
3.237.66.86