-Lurid Crime Tales-
Heiress pleads guilty in NXIVM sex slave case
NEW YORK (AP) -- An heiress pleaded guilty on Friday in a sensational case accusing a cult-like upstate New York group of creating a secret harem of sex slaves for the group's self-anointed spiritual leader.

Clare Bronfman admitted in her plea in federal court in Brooklyn that she harbored someone who was living in the U.S. illegally for unpaid "labor and services" and that she committed credit card fraud on behalf of Keith Raniere, the lead of a group called NXIVM.

Bronfman - the 40-year-old daughter of the late billionaire philanthropist and former Seagram chairman Edgar Bronfman Sr. - told the judge that she had wanted to help people through NXIVM but ended up dishonoring her family.

"Your honor, I was afforded a great gift by my grandfather and father," Bronfman said. "With the gift, comes immense privilege and more importantly, tremendous responsibility. It does not come with an ability to break the law."

She added: "For this, I am truly sorry."
Posted by: Besoeker || 04/20/2019 00:43 || Comments || Link || E-Mail|| [6559 views] Top|| File under:
Virginia dad could face the death penalty for shooting dead his daughter, 18, and the teenage niece who he got pregnant
Could?
[Daily Mail, where America gets its news]
Authorities say Abdool Zaman, 39, killed his daughter, Vanessa Zaman, and niece, Leona Samlall, both 18, when they tried to escape his home late last year


Vanessa reportedly moved in with her estranged dad in 2018 when she became a legal adult, going against the wishes of her mother, Saveeta Barnes


Barnes said her daughter later realized Abdool was abusing his girlfriend, Leona, before realizing Leona was also his niece


Leona had reportedly been missing from her mother's home for two years


Vanessa was trying to take Leona back to Leona's mother on December 13 when Abdool drove up and shot both teens in Highland Springs, Virginia


Abdool recently had his 2nd-degree murder charges upgraded to capital murder
Posted by: Skidmark || 04/20/2019 00:00 || Comments || Link || E-Mail|| [6515 views] Top|| File under:
-Signs, Portents, and the Weather-
1,000 unvaccinated Brooklyn children received the MMR shot this week after New York City declared a state of emergency to control the measles outbreak
[Daily Mail, where America gets its news] One thousand children in Brooklyn's measles epicenter have received the MMR vaccine in the week since a state of emergency was declared, the Mayor announced today.

Last week, Mayor Bill de Blasio ordered the mandatory vaccination of everyone - children and adults - in four Brooklyn ZIP codes affected by the outbreak of 329 measles cases and counting.

He said 3,300 children in Williamsburg - the epicenter of the outbreak - had not received their shots.

On Friday morning, de Blasio told Brian Lehrer on WNYC that now almost a third of them have complied.

Others have refused, however - driving health officials to shutter five schools and summon three parents to court, where they could face a $1,000 fine or jail time.

Posted by: Skidmark || 04/20/2019 00:00 || Comments || Link || E-Mail|| [6594 views] Top|| File under:
-Land of the Free
Clint Eastwood to Direct Movie About Fake News Victim Richard Jewell
[Breitbart] Oscar-winning director Clint Eastwood is circling The Ballad of Richard Jewell as his next project, the tragic story about an early victim of our fake news media.

Jewell was a 34-year-old security guard at the 1996 Summer Olympic Games in Atlanta, Georgia, and at first he was rightfully hailed as a hero after he discovered a backpack filled with explosives and risked his own life to evacuate the area. After the bomb went off, dozens were injured and one person was killed. There is no question, though, that many, many more would have died had Jewell not sounded the alarm.

Unfortunately for Jewell, the acclaim didn't last long. He was overweight, white, and a southerner ‐ the perfect target for our left-wing media... And so, three days later the media reported the F.B.I. was looking at him as a possible suspect. There was zero evidence against Jewell. The entire story was based on a criminal profile of the bomber.

The Atlanta Journal-Constitution launched the hate campaign by comparing Jewell to the serial killer behind a horrible series of child murders in Atlanta.
Posted by: Besoeker || 04/20/2019 00:36 || Comments || Link || E-Mail|| [6521 views] Top|| File under:
Bangladesh
Bangladesh girl burned to death on teacher's order: police
[DAWN] A schoolgirl was burned to death in Bangladesh on the orders of her head teacher after she reported him for sexually harassing her, police said on Friday.

The death of the 19-year-old, Nusrat Jahan Rafi, last week sparked protests across the country, with the prime minister promising to prosecute all those involved.

Rafi was lured to the rooftop of the religious seminary she attended where her attackers asked her to withdraw the sexual harassment complaint she had filed with police.

When she refused, she was doused in kerosene and set on fire.

Police said on Friday that one of the 17 people placed in durance vile
You have the right to remain silent...
in connection with her death had accused the school's principal of ordering the attack.

The teacher "told them to put pressure on Rafi to withdraw the case or kill her if she refused", senior police superintendent Mohammad Iqbal, who is leading the investigation, told AFP.

Rafi had gone to police in late March to report the sexual harassment, and a leaked video shows the local

cop shoppe

chief registering her complaint but dismissing it as "not a big deal".

Iqbal said at least five of those under arrest, including three of Rafi's classmates, had tied her up with a scarf before setting her on fire.

"The plan was to pass the incident off as a suicide. But it fell through after Rafi managed to come downstairs while on fire because the scarf burnt and freed her hands and feet," he said.

Rafi suffered burns to 80 per cent of her body and died in hospital on April 10.

But she recorded a video before her death, repeating her allegations against the principal. "The teacher touched me, I will fight this crime till my last breath," she said. She also identified some of her attackers.

The case has caused outrage in Bangladesh, with Prime Minister the loathesome Sheikh Hasina

...Bangla dynastic politician and current Prime Minister of Bangladesh. She has been the President of the Bangla Awami League since the Lower Paleolithic. She is the eldest of five children of Sheikh Mujibur Rahman, the founding father of Bangla. Her party defeated the BNP-led Four-Party Alliance in the 2008 parliamentary elections. She has once before held the office, from 1996 to 2001, when she was defeated in a landslide. She and the head of the BNP, Khaleda Zia show such blind animosity toward each other that they are known as the Battling Begums..
vowing that "none of the culprits will be spared legal action."

Rights groups say the number of rape and sexual assault cases has increased in Bangladesh because authorities have failed to prosecute attackers.

"The horrifying murder of a brave woman who sought justice shows how badly the Bangladesh government has failed victims of sexual assault," Meenakshi Ganguly, South Asia director at Human Rights Watch, said in a statement.

"Nusrat Jahan Rafi's death highlights the need for the Bangladesh government to take survivors of sexual assault seriously and ensure that they can safely seek a legal remedy and be protected from retaliation," she added.


Posted by: Fred || 04/20/2019 00:00 || Comments || Link || E-Mail|| [6481 views] Top|| File under:
Labour deletes 'happy Passover' Twitter post after backlash over image of bread
[NEWS.SKY] Labour is facing a call to apologise for wishing Jews a "happy Passover" with a graphic including a loaf of bread.

The week-long festival is celebrated annually in Judaism, during which observers are prohibited from eating leaven - a substance used to make baked dough rise.

All traces of it must be removed from the house to commemorate Jews led by Moses out of Egypt who did not have time to let their bread rise.

A post from Labour's Twitter account in the run up to Passover, which begins on Friday night, wished everyone "chag sameach" - Hebrew for happy holidays.

It included drawings of the Star of David, a glass and a loaf of bread.


Posted by: Fred || 04/20/2019 00:00 || Comments || Link || E-Mail|| [6482 views] Top|| File under:
Caribbean-Latin America
Bolton threatens to use Monroe Doctrine against Venezuela
[ALMASDARNEWS] National Security Adviser John Bolton has signalled the US administration's readiness to use the Monroe Doctrine in its policies towards Latin America.

The Monroe Doctrine, which was announced by US President James Monroe in 1823, aimed to oppose European colonialism in the Americas. The document declared that any action by any European power directed against independent nations in North and South America would be considered hostile by the United States.

"Today, we proudly proclaim for all to hear: the Monroe Doctrine is alive and well", Bolton told the Bay of Pigs veterans group in Miami on Wednesday, lauding the Americas as an "incredible region" which he said "must remain free from internal despotism and external domination".

He claimed that "the destinies of our nations will not be dictated by foreign powers" and that "they will be shaped by the people who call this Hemisphere home".

In early March, Bolton also focused on the issue in an interview with CNN, during which he stressed that the US was applying the Monroe Doctrine to the situation in Venezuela. Russian Foreign Minister Sergey Lavrov at the time slammed Bolton's remarks as arrogant and insulting.

The Wednesday statement was made as Bolton announced a new spate of sanctions against Venezuela, including those that have been slapped on the Venezuelan Central Bank, a number of companies and nine ships.


Posted by: Fred || 04/20/2019 00:00 || Comments || Link || E-Mail|| [6526 views] Top|| File under: Commies
Caucasus/Russia/Central Asia
Malta to deny Russia access to airspace if they are supplying Venezuela
[AMN] The Maltese authorities have refused to allow Russia use their airspace in order to deliver supplies to the Venezuela, the U.S. Department of State said on Friday.

"We applaud the government of #Malta for refusing to allow Russian planes to use its airspace to supply the brutal former regime in #Venezuela. We call on all countries to follow Malta's example to stop the Kremlin's support for the dictator Maduro," the new spokesperson for the Department of State, Morgan Ortagus, tweeted this morning.

Russia's flight plan to Venezuela often includes flying over the Mediterranean Sea; however, with Malta denying Moscow access to their airspace, they will have to adjust their route in the future.

The Russian government recently delivered a large amount of aid to Venezuela, which was in line with the World Health Organization's (WHO) regulations.

The Bolivarian Republic of Venezuela is currently under heavy sanctions from the U.S. and several of their allies, while countries like Russia, China, Turkey, and Iran continue to aid the government of Nicolas Maduro.
Posted by: 3dc || 04/20/2019 00:00 || Comments || Link || E-Mail|| [6535 views] Top|| File under: Commies
Europe
France deploys military near Russian border with Estonia
[ALMASDARNEWS] A unit of 300 soldiers from the French Army and the Foreign Legion is expected to arrive in the Estonian town of Tapa, just 140 kilometres away from the Russian border, next week, according to

La Belle France

's Embassy in Tallinn.

The troops will stay in Estonia until the end of August as a part of the FRA-EFP LYNX mission, which is aimed at boosting the alliance's presence in the region.

Gay Paree

will also deploy five Leclerc tanks and 20 infantry fighting vehicles, including 13 VBCIs, which is a French version of Multi-Role Armoured Vehicles (MRAV). They will be transported to Estonia by rail.

This is not the first time that French forces have been present in Estonia, as they were also located in Tapa for ten months in 2017. In addition, in 2018, the French Air Force also patrolled Estonian airspace within the framework of NATO


...the North Atlantic Treaty Organization. A collection of multinational and multilingual and multicultural armed forces, all of differing capabilities, working toward a common goal by pulling in different directions...


's Baltic air security mission.

This deployment is

La Belle France

's contribution to NATO's increased presence in the Baltic States and Poland. Their soldiers will replace the Belgian units serving with NATO's British-led battle group in Tapa, according to the Estonian website ERR. The UK has 20 Challenger-2 tanks as well as 30 IFVs there. In addition, just recently, the UK also sent five Apache attack helicopters to the Amari Airbase in Estonia to join NATO's "enhanced forward presence" along the alliance's border with Russia.

The units are to take part in Estonia's annual Spring Storm (Kevadtorm) drills, involving 10,000 troops, which are set to start on 29 April. As the Estonian news website reports, citing the country's Ministry of Defence, NATO's presence will also be increased further this year on the Baltic Sea ahead of the Baltic Protector and BALTOPS naval exercises.

Moscow has repeatedly voiced alarm over NATO's unprecedented activities and boosting its presence in the region, citing the alleged "Russian threat". The Kremlin earlier stated that Russia poses no threat to anyone, but will not leave any potentially dangerous activities without attention.


Posted by: Fred || 04/20/2019 00:00 || Comments || Link || E-Mail|| [6480 views] Top|| File under:
German Economy Heads for Worst Growth in Six Years
[Bloomberg] The German economy is turning into Europe's underperformer, with the government now predicting 2019 will see the weakest expansion in six years.

Amid slowing global momentum and concerns over Brexit and trade disputes, the economy ministry on Wednesday cut its estimate to 0.5 percent, half the pace previously forecast. It's the latest in a series of downward revisions from a 2.1 percent projection a year ago. Growth for next year is seen at 1.5 percent.

While there's been a small improvement in business confidence, manufacturing in Germany remains mired in a deep slump. Based on European Commission forecasts for the rest of the euro area, the government's latest prediction would leave Germany as the region's worst performer this year, bar Italy, which is stagnating.
Posted by: Bright Pebbles || 04/20/2019 00:00 || Comments || Link || E-Mail|| [6487 views] Top|| File under:
India-Pakistan
Constable booked in Lahore for fraud marriages
[DAWN] The Misri Shah police on Thursday lodged a case against a constable for committing frauds by contracting multiple marriages to deprive women of their money and other valuables and torture of his most recent wife.

The case was registered against Constable Faisal Younis on the complaint of his 6th wife (A) over fraud and physically torturing her for not bringing money from her parents.

In her complaint, she alleged that some months after marriage in May 2018, Faisal started asking her to bring money from her parents and she did as per his wishes. He later demanded a

cycle of violence

, an LCD TV and an electric geyser and she acted as per his wish, she said and added that Faisal recently exerted pressure on her to force her parents to sell their house and give her a share.

The complainant said Faisal tortured her severely when she refused to meet his demand. She said she later stumbled on some documents in the house, pertaining to previous marriage certificates of Faisal. She was shocked when Faisal confirmed his previous five marriages and on further inquiry it appeared that he used to contract marriages with women to obtain money and valuables.


Posted by: Fred || 04/20/2019 00:00 || Comments || Link || E-Mail|| [6491 views] Top|| File under:
International-UN-NGOs
China lands a win win with Belt and Road?
[ATimes] The pieces in Beijing's massive puzzle are starting to come together..
Relentless reports that the New Silk Roads, or the Belt and Road Initiative (BRI), are a perfidious neo-imperial debt trap set up by Yellow Peril 2.0 are vastly exaggerated.

With less than one week to go before the next BRI forum in Beijing, a quick overview of what's been happening in Europe and Southwest Asia may be quite enlightening.

Immediately after a successful 21st China-EU summit in Brussels, the 8th China-16+1 meeting in Dubrovnik focused on Central and Eastern Europe nations, ending up like a 17+1 – Greece is their newest member. So now we have 12 EU member states plus five Balkan nations committed to the BRI and wider business deals with Beijing.


The joint commitments of 17+1 are a "win-win" prodigy in itself. The Europeans exhort China to implement a real "level playing field," and everyone enthusiastically supports the EU-China Comprehensive Investment Agreement, which Brussels and Beijing had already pledged to sign before the end of 2020.

The key takeaway is that 17+1 from now on will work in close cooperation with Brussels in all connectivity fronts including trade and customs, easing paranoid fears that Beijing is only interested in promoting Divide and Rule inside the EU.

Apart from forcefully investing in a détente with Brussels, Beijing, of course, keeps its own priorities. They focus especially on Greece and Croatia, while the courting of Italy after the signing of the BRI memorandum will also proceed unabated.

From the Baltics to the Mediterranean – specifically from Estonia to Greece – China seems to be configuring a new booming trade Intermarium, a mirror image of the combative anti-Russia Intermarium from the Baltics to the Black Sea that obsesses NATO.

Posted by: 3dc || 04/20/2019 00:00 || Comments || Link || E-Mail|| [6533 views] Top|| File under: Commies
Home Front: Culture Wars
Middlebury College Cancels Conservative Philosopher's Lecture on Totalitarianism
[Free Beacon] Middlebury College has canceled a campus speech by conservative Polish Catholic philosopher Ryszard Legutko in response to planned protests by liberal activists.

A professor of philosophy at Jagiellonian University and a member of the European Parliament, Legutko was scheduled to speak Wednesday at the Vermont college's Alexander Hamilton Forum, delivering a lecture entitled "The Demon in Democracy: Totalitarian Temptations in Free Societies." A member of the anti-Communist Polish resistance during the Cold War, Legutko warns that western democracy is also susceptible to creep towards totalitarianism.

But in the days leading up to the speech, some Middlebury students and professors wrote an open letter demanding the university rescind its sponsorship. The liberal activists took issue with Legutko's pointed critiques of multiculturalism, feminism, and homosexuality, calling them "homophobic, racist, xenophobic, [and] misogynistic."

"Inquiry, equity, and agency cannot be fostered in the same space that accepts and even elevates homophobic, xenophobic, misogynistic discourse," they demand. "Bigotry of any kind should not be considered a form of inquiry."
Posted by: Besoeker || 04/20/2019 02:00 || Comments || Link || E-Mail|| [6510 views] Top|| File under:
Who's in the News
34
[untagged]
7
Commies
4
Govt of Syria
3
Taliban
3
Islamic State
3
Sublime Porte
2
Hezbollah
1
Hamas
1
Houthis
1
Arab Spring
1
Moslem Colonists
1
Narcos
1
Govt of Iran
1
Boko Haram (ISIS)
1
Govt of Pakistan
Bookmark
E-Mail Me
The Classics
The O Club
Rantburg Store
The Bloids
The Never-ending Story
Thugburg
Gulf War I
The Way We Were
Bio
Merry-Go-Blog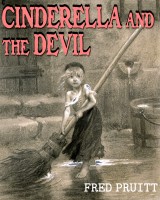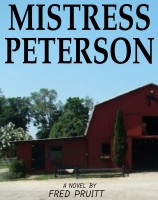 On Sale now!


A multi-volume chronology and reference guide set detailing three years of the Mexican Drug War between 2010 and 2012.

Rantburg.com and borderlandbeat.com correspondent and author Chris Covert presents his first non-fiction work detailing the drug and gang related violence in Mexico.

Chris gives us Mexican press dispatches of drug and gang war violence over three years, presented in a multi volume set intended to chronicle the death, violence and mayhem which has dominated Mexico for six years.
Click here for more information


Meet the Mods
In no particular order...


Steve White
Seafarious
Pappy
lotp
Scooter McGruder
john frum
tu3031
badanov
sherry
ryuge
GolfBravoUSMC
Bright Pebbles
trailing wife
Gloria
Fred
Besoeker
Glenmore
Frank G
3dc
Skidmark
Alaska Paul



Better than the average link...



Rantburg was assembled from recycled algorithms in the United States of America. No trees were destroyed in the production of this weblog. We did hurt some, though. Sorry.
44.200.171.74

Help keep the Burg running! Paypal: