Afghanistan
UAE Wins Contract for Ground Operations at 3 Afghan Airports
[ToloNews] The Islamic Emirate on Tuesday signed a contract for 'ground handling' operations with GAAC, a UAE-based company.

The contract was signed by the deputy minister of Transport and Civil Aviation, Ghulam Jailani Wafa, and a representative of the GAAC company in the presence of Mullah Abdul Ghani Baradar, first deputy prime minister.

Speaking at the ceremony during the signing of the contract, Mullah Baradar said that security is good in the country and the Islamic Emirate is ready to cooperate with investing countries.

With the signing of this contract, Baradar said that all international airlines will start their flights to Afghanistan in a safe and reliable manner.

After the Islamic Emirate swept into power, several rounds of negotiations have been held between with companies in Qatar

...an emirate on the east coast of the Arabian Peninsula. It sits on some really productive gas and oil deposits, which produces the highest per capita income in the world. They piss it all away on religion, financing the Moslem Brotherhood and several al-Qaeda affiliates. Home of nutbag holy manYusuf al-Qaradawi...
, Tukey and the UAE over managing technicals operation of the Afghan airports.

"When we were in a critical and an emergency situation, the UAE helped us with technical cooperation and repaired the terminals for free," said Ghulam Jailani Wafa, the Minister Transportation and Civil Aviation. "The GAAC company is an international company which provides the aviation services in the UAE itself."
Taliban


...mindless ferocity in a turban...


and the United Arab Emirates signed an agreement for the management of four Afghan airports. The management of Kabul, Kandahar, Mazar-e-Sharif, and Herat


...a venerable old Persian-speaking city in western Afghanistan, populated mostly by Tadjiks, which is why it's not as blood-soaked as areas controlled by Pashtuns...


airports is officially handed over to the United Arab Emirates.

After the country was thrown into disarray last year when the Taliban took control and foreign forces withdrew, Qatar
...an emirate on the east coast of the Arabian Peninsula. It sits on some really productive gas and oil deposits, which produces the highest per capita income in the world. They piss it all away on religion, financing the Moslem Brotherhood and several al-Qaeda affiliates. Home of nutbag holy manYusuf al-Qaradawi...
and The Sick Man of Europe Turkey

...the occupiers of Greek Asia Minor...
dispatched temporary technical teams to assist in airport operations and security.

The UAE has long been considered a Taliban ally, having backed and recognized the Taliban during their first term in office.
Posted by: trailing wife || 05/25/2022 01:28 || Comments || Link || E-Mail|| [72 views] Top|| File under: Taliban/IEA
Britain
British Parliament: UK's Withdrawal from Afghanistan was a "disaster"
[KhaamaPress] Members of the British House of Representatives recently stated that the United Kingdom's withdrawal from Afghanistan last year was a "disaster" and "betrayal" that will harm the country's interests for years.

The findings of the inquiry, released on Monday (May 23rd), demonstrate that the British government's withdrawal from Afghanistan was marred by "systematic leadership failure."

Intelligence, diplomacy, and planning "systemic failures," according to the Foreign Affairs Committee.

Meanwhile,


...back at the revival hall, Buford bit the snake and Eloise began speaking in tongues...


a senior British military general who has also served in Afghanistan recently told the BBC that UK government officials and leaders should be ashamed of leaving their allies and colleagues alone in Afghanistan.

Many Afghans working with the British army in Afghanistan were left behind, according to a report by the House Foreign Affairs Committee, because the details of their application were left with the British Embassy.

According to the report, the lack of coordination was due to the unpredictability of Afghanistan's downfall.

The British government's biggest failure during the evacuation, according to the report, was not having a clear plan for evacuating Afghan colleagues.

The Foreign Affairs Committee of the British Parliament also called on the British government to build a comprehensive strategy for future engagement with Afghanistan in their report.

Despite the presence of UK personnel in Afghanistan, combat operations stopped in 2014, leaving hundreds of troops to help in the training of the Afghan government's army.

The Taliban

...Arabic for students...
gained rapid conquests as the US withdrew troops following the US withdrawal agreement with the Taliban. Consequently, the Taliban assumed the control of Afghanistan in mid-August last year.
Posted by: trailing wife || 05/25/2022 01:51 || Comments || Link || E-Mail|| [119 views] Top|| File under: Taliban/IEA
Home Front: WoT
ISIS Plotting To Assassinate George W. Bush In Dallas
[Forbes] Two confidential informants and surveillance of the alleged plotter's WhatsApp account reveal plans to smuggle assassins into the U.S. to murder the former president, according to a search warrant application discovered by Forbes.


Another jihadi idiot tells all to his BFFs in the FBI. With that level of emotional intelligence, it boggles the mind that they would try to pull off a Steele Dossier plot for six years, not to mention the rest of their unmitigated nonsense.

An Iraqi man in the U.S. accused of being linked to ISIS operatives was plotting to kill George W. Bush, going so far as to travel to Dallas in November to take video around the former president's home and recruiting a team of compatriots he hoped to smuggle into the country over the Mexican border, according to an FBI search-warrant application filed March 23 and unsealed this week in the Southern District of Ohio.


All sorts of interesting things are quietly done in Cincinnati...

The FBI said it uncovered the scheme through the work of two confidential informants and surveillance of the alleged plotter's account on the Meta-owned WhatsApp messaging platform. The suspect, Shihab Ahmed Shihab Shihab,


...his parents were completely unimaginative when it came to baby names, though they seem to have avoided the omnipresent variations on Mohammed...

based in Columbus, Ohio, said he wanted to assassinate Bush because he felt the former president was responsible for killing many Iraqis and breaking apart the country after the 2003 U.S. military invasion, according to the warrant.


Play stupid games, get your country destroyed. Or in the case of very former Iraqi president Saddam Hussein, get your entire bloodline killed off in a variety of uncomfortable ways...

The case shows how federal investigators continue to monitor threats from ISIS even as the group has been severely weakened by American intelligence and military operations in recent years. It also shows how the FBI, despite its claims of being prevented from investigating major crimes because of Meta and other tech providers' use of encryption, has been able to work around WhatsApp security by using old-school policing with sourcing of informants and tracking the metadata they can get from the messaging company.

Shihab is an Iraqi national who'd been in the U.S. since 2020 and had an asylum application pending, according to the FBI's search-warrant application. Federal agents used two different confidential sources to investigate the plot, one who claimed to offer assistance obtaining false immigration and identification documents, the second a purported customer of the alleged people smuggler, who was willing to pay thousands of dollars to bring his family into the country.

(As the criminal complaint against the suspect has not been made public, Forbes is not publishing the full warrant. According to NBC, he was arrested earlier today, a fact later confirmed by the Department of Justice.)

In November 2021, Shihab revealed to the FBI insider the plot to assassinate Bush and asked the confidential source if he knew how to "obtain replica or fraudulent police and/or FBI identifications and badges" to help carry out the killing, and whether it was possible to smuggle the plotters out of the country the same way they came in after their mission was complete, according to the warrant. The alleged smuggler said he also wanted to find and assassinate a former Iraqi general who helped Americans during the war and whom he believed was living under a fictitious identity in the U.S., investigators said.


Oh? The general's idea or ours?

The alleged plotter claimed to be part of a unit called "Al-Raed," meaning "Thunder,"


Oooohhh — too kewl for school!

that was led by a former Iraqi pilot for Saddam Hussein who had been based out of Qatar until his recent death, the warrant said. As many as seven members of the group would be sent to the U.S. to kill President Bush, according to a conversation described in the warrant, and the Shihab's job was "to locate and conduct surveillance on former president Bush's residences and/or offices and obtain firearms and vehicles to use in the assassination."

After traveling to Dallas with the informant to take video of Bush's residence, the accused took more footage at the George W. Bush Institute, according to federal agents.

Bush, a Republican who was in the news last week when he inadvertently referred to the U.S. invasion of Iraq in a speech about the Russian invasion of Ukraine, was president from 2001 to 2009.


Do Forbes readers really not know that? Or is it Forbes journalists who find the idea startling?

In one conversation with a confidential FBI source, the suspect said he was planning to get four Iraqi national males located in Iraq, Turkey, Egypt and Denmark into the U.S., according to the warrant. In a later conversation, he claimed that one of the four was "the secretary of an ISIS financial minister," the FBI said. The alleged smuggler described the men as "former Baath Party members in Iraq who did not agree with the current Iraqi government and were political exiles," the FBI said. He was planning to charge each $15,000 to be smuggled into America, the FBI said. The Baath Party was the political organization of Hussein, who was deposed in the 2003 U.S. invasion.

His plan, according to the warrant, was to get Mexican visitor visas for the ISIS operatives, using passport information he would send to the informant over WhatsApp, before getting them over the border.


This is why the illegal alien traffic across our southern border is filed under War on Terror. That's the ocean in which our dear little jihadis swim.

Meanwhile, he was communicating with a contact in Egypt over a fake Facebook profile, which carried a profile picture of two individual hands each holding a rose, designed to look romantic and "not suspicious," according to the FBI's account. In 2021, the FBI got a warrant to search that Facebook account, though it's unclear what they obtained.

Though Shihab seemed convinced his WhatsApp account was secure, he was unaware that the confidential sources were passing on messages to the FBI. Nor was he aware that starting in October he was using a phone that he was given by the informant at the FBI's request. The informant noted that the target was a keen user of WhatsApp and was a member of Baath and ISIS chat groups on the app. In another conversation with an informant, the suspect claimed to have "been in recent communications with a friend in Qatar who was a former minister in Iraq under Saddam Hussein who had access to large quantities of money" and was messaging him over WhatsApp, the FBI said.

Also in the FBI court filing, the alleged plotter claimed to be a member of "the resistance" and had killed many Americans in Iraq between 2003 and 2006, packing vehicles with explosives and detonating them when U.S. soldiers were near.
The 52-year-old Iraqi could face up to 30 years in prison and $500,000 in fines if convicted.

The 52-year-old arrived in the US in September 2020 on a visitor visa, and sought asylum in March 2021 after it expired.

The FBI

...Formerly one of the world's premier criminal investigation organizations, something for a nation to be proud of. Now it's a political arm of the Deep State oligarchy that is willing to trump up charges, suppress evidence, or take out insurance policies come election time...
had informants contact him shortly after his asylum application and until this month, according to the complaint.
Shihab was ordered held without bond by federal Magistrate Judge Elizabeth Preston Deavers during a short hearing in court Tuesday. Deavers scheduled a detention hearing for Friday.

Shihab was not required to enter a plea. Soumyajit Dutta, a federal public defender representing Shihab at the hearing, declined to comment.

Shihab worked at restaurants in and around Columbus and also at a market in Indianapolis where he had an apartment, the government said.

Shihab met a confidential informant a Columbus hotel room in March to examine weapons and US border patrol uniforms, according to the complaint. Shihab allegedly planned to use a Columbus car dealership to help transfer money from an Islamic State
...formerly ISIS or ISIL, depending on your preference. Before that they were al-Qaeda in Iraq, as shaped by Abu Musab Zarqawi. They're really very devout, committing every atrocity they can find in the Koran and inventing a few more. They fling Allah around with every other sentence, but to hear western pols talk they're not really Moslems....
official into the US

Last fall, Shihab accepted thousands of dollars for what he thought was payment for him to smuggle another Iraqi citizen into the US, according to the complaint, but the transaction was entirely coordinated by the FBI.
Posted by: Bubba Lover of the Faeries8843 || 05/25/2022 00:00 || Comments || Link || E-Mail|| [132 views] Top|| File under: Islamic State
Terror Networks
US sanctions target international network of Hamas bean-counters
[IsraelTimes] The US Treasury Department announces that it has sanctioned a

Hamas, always the voice of sweet reason,

official along with a network of backers to the terror group.

The network is overseen by Hamas's Investment Office, which manages the day-to-day management of more than $500 million in assets, including firms in Sudan, The Sick Man of Europe Turkey


...the occupiers of Greek Asia Minor...


, Saudi Arabia
...a kingdom taking up the bulk of the Arabian peninsula. Its primary economic activity involves exporting oil and soaking Islamic rubes on the annual hajj pilgrimage. The country supports a large number of princes in whatcha might call princely splendor. Fifteen of the nineteen WTC hijackers were Saudis, and most major jihadi commanders were Saudis, to include Osama bin Laden. Crown Prince Mohammed bin Salman quietly folded that tent in 2016, doing terrible things to the guys running it, and has since been dragging the kingdom into the current century...
, Algeria, and the United Arab Emirates. The targeted individuals are being sanctioned by the Treasury Department under a 2001 executive order that allows for the financial holdings of designated individuals or groups to be blocked in order to stem terror funding.

"Today's action targets the individuals and companies that Hamas uses to conceal and launder funds," says Assistant Secretary of the Treasury for Terrorist Financing and Financial Crimes Elizabeth Rosenberg while in Israel to discuss terrorism financing efforts.

"Hamas has generated vast sums of revenue through its secret investment portfolio while destabilizing Gazoo
...Hellhole adjunct to Israel and Egypt's Sinai Peninsula, inhabited by Gazooks. The place was acquired in the wake of the 1967 War and then presented to Paleostinian control in 2006 by Ariel Sharon, who had entered his dotage. It is currently ruled with an iron fist by Hamaswith about the living conditions you'd expect. It periodically attacks the Hated Zionist Entity whenever Iran needs a ruckus created or the hard boyz get bored, getting thumped by the IDF in return. The ruling turbans then wave the bloody shirt and holler loudly about oppression and disproportionate response...
, which is facing harsh living and economic conditions. Hamas maintains a violent mostly peaceful agenda that harms both Israelis and Paleostinians. The United States is committed to denying Hamas the ability to generate and move funds and to holding Hamas accountable for its role in promoting and carrying out violence in the region," she adds in a statement released by her office.

The list of sanctioned individuals includes Ahmed Sharif Abdallah Odeh, a Jordanian national who officially headed Hamas's international investment portfolio until 2017 but remained involved even after stepping down from the post.

He was replaced by Osama Ali, who in 2019 was appointed to Hamas's Shura Council — a quasi-legislative branch and he later served on Hamas's Executive Committee, maintaining direct contact with Hamas Political Bureau Chief Ismail Haniyeh
...became Prime Minister of Gaza after the legislative elections of 2006 which Hamas won. President Mahmoud Abbas dismissed Haniyeh from office on 14 June 2007 at the height of the Fatah-Hamas festivities, but Haniyeh did not acknowledge the decree and continues as the PM of Gazoo while Abbas maintains a separate PM in the West Bank...
, the bureau's deputy Saleh al-Arouri and others.

Also designated is Hisham Younis Yahia Qafisheh, a Ottoman Turkish based Jordanian national who served as Osama Ali's deputy and was involved in transferring funds on behalf of various companies linked to Hamas's investment portfolio.

Qafisheh has served as a board member at the Sudan-based Agrogate Holding, deputy board chair at the Turkey-based Trend GYO, board chair Sudan-based Al Rowad Real Estate Development, manager at the Saudi real estate firm Anda Company. All four firms have been designated by the Treasury as well.

Hamas's investment office also covertly held assets in the Algeria-based Sidar Company and the UAE-based Itqan Real Estate JSC, which posed as legitimate businesses but were controlled by Hamas and transferred money to the group and its military wing, the Treasury Department says, justifying its decision to designate the two firms.

Lastly, the US has designated Abdallah Yusuf Faisal Sabri, a Kuwait-based Jordanian accountant who has worked in the Hamas Finance Ministry for several years.

"Since at least 2018, Sabri has managed Hamas's operational expenses and oversaw the transfer of large sums of money on behalf of Hamas, including transfers from Iran

...The nation is noted for spontaneously taking over other countries' embassies, maintaining whorehouses run by clergymen, involvement in international drug trafficking, and financing sock puppet militias to extend the regime's influence...
and Saudi Arabia, which he sent to Hamas members, units, and industries," the Treasury says.

In 2018, Sabri was appointed chair of a key financial committee that likely made him privy to the terror group's financial planning, investment projects and sources of income, the Treasury says.


Posted by: trailing wife || 05/25/2022 03:05 || Comments || Link || E-Mail|| [84 views] Top|| File under: Hamas
Who's in the News
34
[untagged]
4
Islamic State
2
Banditti
2
Taliban/IEA
2
Govt of Pakistan
1
Sublime Porte
1
Govt of Iran Proxies
1
Commies
1
Hamas
Bookmark
E-Mail Me
The Classics
The O Club
Rantburg Store
The Bloids
The Never-ending Story
Thugburg
Gulf War I
The Way We Were
Bio
Merry-Go-Blog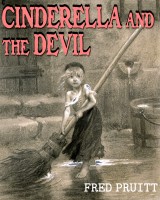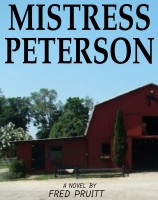 On Sale now!


A multi-volume chronology and reference guide set detailing three years of the Mexican Drug War between 2010 and 2012.

Rantburg.com and borderlandbeat.com correspondent and author Chris Covert presents his first non-fiction work detailing the drug and gang related violence in Mexico.

Chris gives us Mexican press dispatches of drug and gang war violence over three years, presented in a multi volume set intended to chronicle the death, violence and mayhem which has dominated Mexico for six years.
Click here for more information


Meet the Mods
In no particular order...


Steve White
Seafarious
Pappy
lotp
Scooter McGruder
john frum
tu3031
badanov
sherry
ryuge
GolfBravoUSMC
Bright Pebbles
trailing wife
Gloria
Fred
Besoeker
Glenmore
Frank G
3dc
Skidmark
Alaska Paul



Better than the average link...



Rantburg was assembled from recycled algorithms in the United States of America. No trees were destroyed in the production of this weblog. We did hurt some, though. Sorry.
3.236.107.249

Help keep the Burg running! Paypal: