Afghanistan
Taliban warn Turkey against extending troop presence in Afghanistan amid US pullout
[France24] The Taliban on Tuesday warned Turkey against extending its troop presence in Afghanistan when US-led forces leave the country, insisting the decision was "reprehensible".

"The decision... is ill-advised, a violation of our sovereignty and territorial integrity and against our national interests," the group said in a statement, days after Ankara agreed with Washington to provide security for Kabul airport when foreign forces leave next month.

"We consider stay of foreign forces in our homeland by any country under whatever pretext as occupation," the Taliban said.

As foreign forces wind up their withdrawal -- due to be completed by August 31 -- the situation on the ground is changing rapidly.

The insurgents have swept through much of northern Afghanistan in recent weeks, and the government now holds little more than a constellation of provincial capitals that must largely be reinforced and resupplied by air.

On Tuesday, the head of a Taliban commission that oversees government forces who surrender to the insurgents urged the residents of cities to reach out to them.

"Now that the fighting from mountains and deserts has reached the doors of the cities, Mujahiddin don't want fighting inside the city," Amir Khan Muttaqi said in a message tweeted by a Taliban spokesman, using another term for the group.

"It is better... to use any possible channel to get in touch with our invitation and guidance commission," he said, adding this would "prevent their cities from getting damaged".

The strategy is one well-worn by the Taliban, particularly during their first rise to power in the 1990s, cutting off towns and district centres and getting elders to negotiate a surrender.
Posted by: Besoeker || 07/13/2021 08:11 || Comments || Link || E-Mail|| [142 views] Top|| File under: Taliban
Gen. McKenzie Takes Charge of Remaining US Forces in Afghanistan
[ToloNews] Marine Gen. Kenneth F. McKenzie took charge of the remaining US forces in Afghanistan during a ceremony in Kabul on Monday.

The command of the forces was handed to him from Gen. Austin S. Miller who served in the post since 2018.

Addressing the ceremony, Gen. Miller said that achieving peace has become hard as the violence remains high. He called on the Taliban


...mindless ferocity in a turban...


to immediately reduce violence so that there is progress in talks.

"The people of Afghanistan will be in my heart and on my mind for the rest of my life." He called the post "the highlight of my military career."

"Our job now is not to forget" those who sacrificed here, he said.

McKenzie takes the responsibility as the US and NATO


...the North Atlantic Treaty Organization. It's headquartered in Belgium. That sez it all....


's military presence in the country will end within the next two months. The new mission is "US Forces Afghanistan Forward" involving those troops who will remain in the country to protect diplomats after the US military drawdown ends next month.

"The violence is taking place across the country, but we know that with that violence, it works very difficult to achieve as a political settlement," Miller said. "So again, what I tell the Taliban is they're responsible too. The violence that's going on is against the will of the Afghan people. And it needs to stop."

Gen. McKenzie meanwhile pledged the US's continued support for Afghan forces.

"While drawdown continues and will be ended by the end of August ... United States commitment to support the Afghan government and its armed forces carries on," he said.

"Some gaps that have emerged after the withdrawal of foreign forces, these gaps are being filled and we are addressing the areas in need," National Security Adviser Hamdullah Mohib said.

Last week, US President Joe The Big Guy Biden

...46th president of the U.S. Former Senator-for-Life from Delaware, an example of the kind of top-notch Washington intellect hacked up by the World's Greatest Deliberative Body....
said that the United States military presence in Afghanistan will end on August 31.

On July 2 the US Defense Department's press secretary John Kirby said that the new Kabul-based command will be led by Rear Adm. Peter Vasely, and those troops will help with security requirements at the Hamid Maybe I'll join the Taliban Karzai


...One of the more egregious mistakes of the post 9-11 era...


International Airport there.

The force will also offer "continued advice and assistance to Afghan national defense and security forces" and support counterterrorism efforts, Kirby said.

"(McKenzie) will continue to exercise authority over the conduct of any and all counterterrorism operations needed to protect the homeland from threats emanating out of Afghanistan, and he will lead efforts to develop options for the logistical, financial and technical support to Afghan forces once our drawdown is complete," Kirby said.
Posted by: trailing wife || 07/13/2021 00:00 || Comments || Link || E-Mail|| [229 views] Top|| File under:
Interview with Taliban's Zabihullah Mujahid: Full Transcript
[ToloNews] In this interview, Mujahid discusses the

grinding of the peace processor

, conflicts and other current topics.

The Afghan peace talks have been faced with a deadlock over the last few months. Violence has remained high in the country in the last two months following the start of the withdrawal of US and coalition forces from Afghanistan. In this interview, TOLOnews' Yaser Abrar speaks to

Zabihullah Mujahid

, a

front man

for the Taliban

...mindless ferocity in a turban...
, about a wide range of issues from ongoing conflicts, to the

grinding of the peace processor

and other current topics.

FULL TRANSCRIPT:

TOLOnews: At least 129 districts have fallen to the Taliban in the last two months and of these 15 have been retaken by the government in recent days. The Taliban call it a victory, but the US said it calls into question the Taliban's sincerity about wanting peace.

What does the Taliban want? Do they want a political agreement, a surrender, or power through force? What is the ongoing war for and what justification does it have? Is there any hope for peace?

All will be discussed in this interview with Mr. Zabihullah Mujahid,

front man

for the Taliban.

Mr. Mujahid, hello and welcome to the program.

Mujahid: Hello to you and to your listeners and readers and watchers. Thank you for the opportunity.

TOLOnews: You captured the centers of 114 districts in two months. The Pentagon says that it questions your sincerity in the

grinding of the peace processor

. What is your response?

Mujahid: In the name of Allah... I should say that 125 districts have been captured in two months and are under our control. This progress has not been by force or through war. You are aware that most of them were through the leaving of Kabul administration soldiers' who moved to quit fighting and join us and we came closer to each other. We can say that in one or one-and-a-half months we had the least casualties, same was for the Kabul administration soldiers because there wasn't a need for war and all areas were captured automatically and they joined us. This does not mean that it will call into question our will because you are aware that it is 16 months that we had reduced our operations for political matters and we had reduced our operations to 25%, which means that they were reduced by 75%. But despite that, the peace and negotiations process was moving forward slowly and it is slow right now, too; therefore, we could not sit with the other side.


A great deal more at the link.
Posted by: trailing wife || 07/13/2021 00:00 || Comments || Link || E-Mail|| [48 views] Top|| File under: Taliban
MPs: Govt Policy on Public Forces 'Suddenly Changed'
[ToloNews] Lawmakers and members of political parties said that the government's policy toward

public uprising forces

has suddenly changed as it does not want to provide financial and military support to those who have taken up arms against the Taliban

...mindless ferocity in a turban...
The public forces were formed in various provinces, mostly in the north, after the fall of territory to the Taliban. The public forces said the government should provide them with military equipment and financial support.

"The people of Afghanistan have fought for 40 years and have weapons, too. Now, they have picked up guns to protect their dignity and life. They have even purchased weapons," said former mujahedeen commander

Mohammad Ismail Khan

.


...one of the Northern Alliance/Jamiat-e Islami warlords, the Herat Tajik was an Afghan National Army captain under the Communists, mujahideen commander against the Soviets, twice governor of Herat province — first for the mujahideen, then after the Taliban were defeated — and finally Hamid Karzai's Minister of Energy and Water. He no doubt expected that at 75 he would be sitting back and enjoying less active maneuvers as an elder statesman...

"There is morale in the districts where there are a large number of public forces, but they lack military equipment," said Fatima Kohistan


...a backwoods district of Khyber Pakhtunkhwa distinguished by being even more rustic than is the norm among the local Pashtuns....


i, an MP from Ghor.

Two analysts said that the government has stopped support for public uprising forces even as the Taliban threat remains.

"The government called the loss of districts a tactical retreat, but these districts were handed over one after another to keep the public uprising forces at a level that cannot fight the Talibs," said Rahmatullah Bezhanpoor, a university lecturer.

"The government has lost useful opportunities for peace and I think that it has not sent equipment and weapons to them," an MP from Badakhshan

...Badakhshan plays host to the Al Qaeda-linked colony of Uighur jihadis who call themselves the Turkistan Islamic Party. TIP is listed under Tehrik-e-Taliban in the Al Qaeda organization table...

Waqif Hakimi said.

However,


the man who has no enemies isn't anybody and has never done anything...


the government has made statements about its support for the public uprising forces without giving details.

"The public uprising forces have been provided the required support. Don't ask for information from me. Some issues are not appropriate to talk about," said senior presidential adviser Waheed Omer at a press briefing on Monday.

"The National Security Council, Ministries of Defense and Interior, as well as the NDS, are working together to organize the forces, do the biometric registration and address all problems in this respect," said the head of the government's media and information center Dawa Khan Minapal.
Posted by: trailing wife || 07/13/2021 00:00 || Comments || Link || E-Mail|| [129 views] Top|| File under:
Africa North
Egypt now has right to sack civil servants with suspect links to terrorism
[Jpost] Egypt's parliament on Monday approved legal amendments expanding the government's ability to sack civil servants with suspected links to terrorist groups without prior disciplinary action, parliamentary sources said.

The move was described by state media as a major step in a campaign to "purify" government bodies of members of the Muslim Brotherhood, which Egypt classifies as a terrorist group.

The legal amendments seen by Reuters allow the government to immediately fire any employee whose name appears on its terrorism list. This includes suspects still under investigation or on trial as well as those convicted in terrorism cases.
The list includes some liberal and leftist activists.

Individuals added to the terrorism list by court orders are generally subjected to an asset freeze and a travel ban and have 60 days to appeal the decision. Public prosecutors submit requests in court to put people or groups on the list, and the court decides on the matter.

Since 1972, the Dismissal Without Disciplinary Action Act has allowed the government to dismiss any public employee considered a threat to state security.

The amendments classify presence on the terrorist list as "serious evidence" of such a threat, while also allowing dismissed employees to appeal before administrative courts.

President Abdel Fattah al-Sisi has overseen a broad crackdown on Islamist and liberal political opponents since leading the overthrow of Muslim Brotherhood President Mohamed Mursi as army chief in 2013.

A parliamentary committee said in a report on the legal amendments that they aim to preserve Egypt's national security and combat corruption, and were in line with a constitutional commitment for the state to fight terrorism.

Many Egyptians welcomed the amendments on social media, while others expressed concerns that the state could target any employee who is not pro-government regardless of any affiliation to Islamist groups.
Posted by: Skidmark || 07/13/2021 00:00 || Comments || Link || E-Mail|| [52 views] Top|| File under: Muslim Brotherhood
Home Front: WoT
Islamic terrorists lead religious services in a quarter of federal prisons: inspector general report
[Just the News] Audit found inmates affiliated with Islamic State, al-Qaeda, al-Shabaab allowed to lead services.

Inmates convicted on terrorism-related charges or with "known connections to terrorist organizations," including the Islamic State, al-Qaeda and al-Shabaab, were allowed to lead religious services at a third of the federal prisons audited by a federal watchdog, raising deep security concerns.

A recent audit by the Justice Department's inspector general of the Chaplaincy Services Program in the Federal Bureau of Prisons found four out of 12 facilities in which terrorist inmates were eligible to lead religious services.

At three of the facilities, the prisoners were affiliated with Islamic terrorist groups, with at least two leading services "on a regular basis" or a "frequent basis." One of them was chosen to lead services by other inmate coreligionists "due to his extensive faith knowledge and Arabic fluency."

This wasn't the first time the IG found terrorist inmates leading services, the report states, citing a March 2020 audit.
Posted by: Snomoth Whereling9836 || 07/13/2021 00:00 || Comments || Link || E-Mail|| [134 views] Top|| File under: Devout Moslems
Iraq
Dhi Qar Governor announces thwarting an attack to ''Burn down'' Nasiriyah city
[SHAFAQ] Dhi Qar Governor, Ahmed Ghani al-Khafaji, revealed that a plan to "burn down" the Nasiriyah city had been foiled, by exploiting the protesting graduates' issue.

Al-Khafaji told Shafaq News Agency, "The security forces managed to thwart a plan to burn Nasiriyah down by exploiting the graduates' issue", noting, "a director previously dismissed from his position, and another heading an oil company in Dhi Qar, stand behind the thwarted attack."

"The file will be submitted to the Prime Minister to review it and issue instructions regarding it," stressing that a copy of the file will be submitted to the judiciary.
Posted by: Fred || 07/13/2021 00:00 || Comments || Link || E-Mail|| [81 views] Top|| File under: Govt of Iraq
ISIS regroups in the heart of Iraq: British Guardian
[NPASYRIA] On Monday, the Guardian newspaper described the movements of the Islamic State

...formerly ISIS or ISIL, depending on your preference. Before that they were al-Qaeda in Iraq, as shaped by Abu Musab Zarqawi. They're really very devout, committing every atrocity they can find in the Koran and inventing a few more. They fling Allah around with every other sentence, but to hear western pols talk they're not really Moslems....
(ISIS) in Iraq as the most escalating and organized since the battle of djinn-infested Mosul
... the home of a particularly ferocious and hairy djinn...
, as its sleeper cells attack Iraqi military and security checkpoints, assassinate local leaders, and attack electricity transmission grids and oil installations.

This came in an article published by The Guardian, which shed light on the Iraqi army's operations to confront ISIS, which has escalated its attacks and move in a number of Iraqi cities since its defeat in Mosul in 2017.

Ghaith Abdul Ahad, a writer for the newspaper, cited Iraqi intelligence reports as saying that ISIS fighters are stationed in mountainous areas east of Kirkuk,


... a thick stew of Arabs, Turkmen, Kurds, and probably Antarcticans, all of them mutually hostile most of the time...


"where the valleys leading to water, dry water channels and the mountains in that area have become a hideout for large numbers of

krazed killer

organization fighters who are trying to reorganize."

Deprived of local support in cities and towns and unable to hold territory in the face of much superior government forces, ISIS bandidos

holy warriors

have resorted to a quasi-nomadic existence. They seek shelter in the mountains and gorges, and constantly move until enough resources and men are mustered to organise an attack.

One tribal leader whose men had fought against ISIS in this region said that although the

krazed killer

s' numbers are small at the moment, they are working to recreate the conditions that allowed them to control the area. If they were left unchecked, they would soon manage to organise and regroup.

"ISIS now is in the same situation as al-Qaeda after its defeat in 2009," the tribal leader said. "They went underground to regroup and reorganise; it took them less than three years to come back stronger."

He added that the same conditions that had allowed ISIS to manipulate local anger and garner support persists. "There is little or no trust in the government, and local communities are collectively punished and treated as members of ISIS until they are proven innocent," the tribal leader said.

As Iraqi army and security forces wander among remote villages in search of ISIS sleeper cells, most of the population denies knowledge of the identity of the people who returned to the leadership of the organization. Some reports state that those who call themselves "emirs of ISIS" are trying to re-recruit the men and impose their ideology.

The newspaper describes the process of searching for ISIS sleeper cells as searching for a needle in a haystack, where the organization's cells hide among demolished houses, burned-out car skeletons, and electricity poles and facades riddled with bullets.

Meanwhile,


...back at the bunker, his Excellency called a hurried meeting of his closest advisors. It was to be his last. They discussed the officers's efficiency rating system...


the Times magazine revealed that it had obtained information about the British

krazed killer

in ISIS, Alexanda Kotey, (who beheaded people), stating that he had recruited more than 25 fighters from an area west of London.

In 2018, the Syrian Democratic Forces (SDF) arrested Kotey, who is one of those responsible for the killing of western hostages in Syria.

According to the British magazine, Alexanda Kotey had recruited young British men who disappeared and the British police did not know their fate, which raises fears that they may return to

Britannia

after fighting with ISIS.
Posted by: Fred || 07/13/2021 00:00 || Comments || Link || E-Mail|| [104 views] Top|| File under: Islamic State
Syria-Lebanon-Iran
Scammers impersonate government security in Syria's Hama
Whenever things are insecure, the conmen appear to take advantage of the situation.

[NPASYRIA] Nizar Haloum (a pseudonym), a resident of the Tishreen neighborhood in central Syria's Hama, refused to be accused of naiveté after being defrauded by a person who claimed to be a security agent who would help him remove his name from the wanted lists of government security branches.

Haloum says that the caller's tone was similar to that of government security personnel in Hama, and that he mentioned accurate personal and family information about him.

Residents of Hama are subjected to extortion from unidentified persons who contact them impersonating security officials in order to request the transfer of phone balances worth tens of thousands of Syrian pounds, after accusations or threats of arrest.
Continued on Page 49
Posted by: Fred || 07/13/2021 00:00 || Comments || Link || E-Mail|| [60 views] Top|| File under: Govt of Syria
Attacks on US forces in Iraq and Syria from July 5 to 11, 2021
Direct Translation via Google Translate. Edited.
Russian military journalist Boris Rozhin outlines the attacks on US forces in Syria.
[ColonelCassad] A large-scale approach can be noted - the attacks took place throughout the region and affected both the American bases in Syria and Iraq, and the American embassy in Baghdad, as well as American logistics convoys.

Iranian proxies make it clear to the United States quite straightforwardly that strikes in Iraq and Syria will have a price and that American facilities in the region have been transferred to the status of a legitimate military target, the strikes against which have entered the regime of routinization.

The United States is still pondering - either to strike again and wait for responses, or to pretend that the episode is played out and since there are no direct losses in people, then nothing significant happens while negotiations on a nuclear deal are underway.


That's because President Joe Biden is at best a venal fool.

The pro-Iranian Shiite group Asahb al-Kahf claimed responsibility for a series of attacks on American convoys with roadside bombs yesterday, boasting an increase in the number of these attacks and threatening to continue attacks until American invaders are removed from Iraq, as required by current Iraqi law.

Earlier it was noted that the attacks are carried out by groups created in 2020-2021, so as not to expose the most valuable groups like Kataib Hezbollah, Harakat al-Nudjba and Asaib Ahl al-Haq, which continue the legal activity, while combat groups are withdrawn into a separate state of new groups and are waging a semi-guerrilla war against the United States.

At the same time, when the United States tries to use the PTT apparatus and other security structures of Iraq, including arresting members of Shiite groups for shelling the US Embassy and the Green Zone in Baghdad, legal groups provide forceful pressure on the government and threaten with mass protests or even forceful actions. are forcing the government to make concessions and release the detainees.

Adds TASS:
Militant attacks on the facilities of the US-led coalition in eastern Syria are becoming more and more frequent, Vadim Kulit, deputy chief of the Russian Center for Reconciliation of the Opposing Parties in Syria, said on Monday.

"The coalition's facilities on the eastern bank of the Euphrates came under shelling four times last week alone," he said, adding that increased activities of radical groups is observed on Syria's territories controlled by the US-led coalition

"On July 11, militant shelled coalition facilities near oil and gas fields in Conoco and Al-Omar with the use of improvised multiple missile launcher systems," he said.

The US Department of Defense said on Saturday that the US military had come under fire in eastern Syria. According to a Pentagon spokesman, "there was an indirect fire attack in Conoco." It was reported on Wednesday that the Ain al-Asad air base in western Iraq, which is used by the US-led anti-terrorist coalition, had come under missile fire. Apart from that, Erbil's international airport in Iraqi Kurdistan was attacked by a drone bomb on Tuesday.


Click on the link in the title to see map
Posted by: badanov || 07/13/2021 00:00 || Comments || Link || E-Mail|| [111 views] Top|| File under: Govt of Iran Proxies
Who's in the News
38
[untagged]
4
Islamic State
4
Taliban
3
Commies
1
Govt of Iran Proxies
1
Govt of Iraq
1
Govt of Syria
1
ISWAP
1
Muslim Brotherhood
1
[untagged]
1
al-Shabaab (IS-Mozambique)
1
Antifa/BLM
1
Devout Moslems
Bookmark
E-Mail Me
The Classics
The O Club
Rantburg Store
The Bloids
The Never-ending Story
Thugburg
Gulf War I
The Way We Were
Bio
Merry-Go-Blog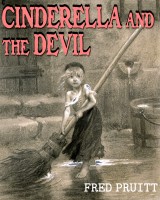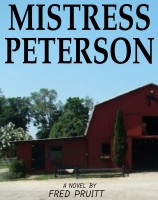 On Sale now!


A multi-volume chronology and reference guide set detailing three years of the Mexican Drug War between 2010 and 2012.

Rantburg.com and borderlandbeat.com correspondent and author Chris Covert presents his first non-fiction work detailing the drug and gang related violence in Mexico.

Chris gives us Mexican press dispatches of drug and gang war violence over three years, presented in a multi volume set intended to chronicle the death, violence and mayhem which has dominated Mexico for six years.
Click here for more information


Meet the Mods
In no particular order...


Steve White
Seafarious
Pappy
lotp
Scooter McGruder
john frum
tu3031
badanov
sherry
ryuge
GolfBravoUSMC
Bright Pebbles
trailing wife
Gloria
Fred
Besoeker
Glenmore
Frank G
3dc
Skidmark
Alaska Paul



Better than the average link...



Rantburg was assembled from recycled algorithms in the United States of America. No trees were destroyed in the production of this weblog. We did hurt some, though. Sorry.
54.174.225.82

Help keep the Burg running! Paypal: