-Obits-
Ahmad Jibril, Syria-based Paleo terror group PFLP-GC #1, dead at 83; #2 Talal Naji new #1
[IsraelTimes] Jibril's group responsible for deadly terror attacks against Israelis, a famous prisoner exchange that saw 1,150 Paleostinian security prisoners freed; PA's Abbas sends condolences.



Ahmad Jibril

, the leader of a major Paleostinian terrorist group, died in a Damascus hospital on Wednesday night, Lebanese media reported.

Jibril, the leader of the Popular Front for the Liberation of Paleostine — General Command, was 83. The

PFLP-GC

is classified by the United States, Israel and the European Union
Continued on Page 49
Posted by: trailing wife || 07/08/2021 01:05 || Comments || Link || E-Mail|| [238 views] Top|| File under: PFLP-GC
Afghanistan
Putin may veto Biden's post-Afghanistan plans
[HotAir] - It's understandable that the Biden administration couldn't release all of the details of our plans to pull out of Afghanistan to the public in advance. It would be far too easy for the terrorists and our other adversaries to take advantage of such information to our detriment and that of our allies. But the more we learn of how this entire bug-out operation was organized, the more troubling it becomes. The most recent revelation involves how we plan on monitoring what's going on in the country after we're gone and what preparations are being made in the event that we need to intervene in the future.

We already learned that things were looking bleak at our embassy, as well as at the airport which currently represents the only effective means of egress. Yesterday we found out that the Taliban has been scooping up our abandoned weapons and military vehicles and parading them in front of the international press corps. But even assuming that we manage to get all of our people and those who helped us out of Afghanistan, where will they all go? We need a centralized base of operations to monitor what goes on there, preferably a place allowing the option of launching military action if required. It's now being suggested that we set up a base of operations in a neighboring country, probably either Uzbekistan or Tajikistan. But there are several problems with that proposal and the biggest problem's name is Vladimir Putin.

The U.S. may need the help of an old foe in extricating itself from America's longest war: Vladimir Putin.

The Biden administration has in recent weeks quietly engaged Central Asian governments in the hope of using one or more of the countries as bases after the withdrawal is complete. The U.S. has two main requests: a staging post for keeping an eye on terrorist activity in Afghanistan, and temporarily hosting thousands of Afghans seeking visas.

But Moscow could use its significant economic and military influence in the region to jam up those plans, U.S. officials and experts say.
Because Russians are inherently evil? Or Tit-for-Tat? Or just to cut down on CIA opium trade?
Posted by: g(r)omgoru || 07/08/2021 05:00 || Comments || Link || E-Mail|| [158 views] Top|| File under:
US Withdrawal From Afghanistan Nearly Complete: CENTCOM
[ToloNews] The US has completed "more than 90 percent" of its

withdrawal from Afghanistan

, the United States Central Command (CENTCOM) confirmed in a statement on Tuesday.

This follows the US and coalition forces pullout from Bagram Airfield, which for nearly 20 years was the largest US base in Afghanistan.

"As of July 5, Department of Defense has retrograded the equivalent of approximately 984 C-17 aircraft- loads of material out of Afghanistan and has turned over nearly 17,074 pieces of equipment to the Defense Logistics Agency for disposition," the release stated.

CENTCOM did not say how many US troops remain in Afghanistan. Between 2,500 and 3,500 were in the country when President Joe The Big Guy Biden
...46th president of the U.S. We get to suffer the consequences...
announced in April that all US forces would withdraw by Sept. 11, according to reports.

On Tuesday, John F. Kirby, Pentagon

front man

, at a

presser

said that the US Defense Department was in active discussions with the State Department regarding "the nature of what that capability will be."

He mentioned that there's a carrier strike group in the region and facilities throughout the Middle East that could be useful if needed.

"Our commitment to the future of a stable and secure Afghanistan has not changed. It's just going to look different. We're just not going to be on the ground the way we are now," he said.

Kirby also discussed other bilateral activities with Afghanistan.

There are still contractors in Afghanistan providing support to their security forces and air force, he said. "We are actively working [on ways] in which that contract support can be done remotely or virtually or even physically outside the country."

About 650 troops are expected to remain to protect the US Embassy in Kabul, while others may be deployed to protect the capital's airport alongside Ottoman Turkish troops, according to reports.
Posted by: trailing wife || 07/08/2021 00:00 || Comments || Link || E-Mail|| [132 views] Top|| File under:
Africa Horn
US military equips Danab Forces amid crackdown against Al-Shabaab
[Garowe] The United States military has handed over armored vehicles to the

Danab

Special Forces, who have been leading operations against al-Shabaab


...... the personification of Somali state failure...




Death Eaters

in Central and Southern Somalia, which were concluded early this week ahead of the next phase.

For years, the US has been a crucial security partner in the fight against al-Shabaab, offering both logistical and monetary support, in the process of rebuilding the Somali National Army [SNA], which is supposed to take security responsibilities from foreign troops next year.

Tuesday's donations were received by Chief of Defense Forces General Odowaa Yusuf Rageh, who has been coordinating a crackdown against al-Shabaab in Middle and Lower Shabelle in recent months. He's one of the few military bosses to participate in a crackdown.

"US Military officials in Somalia have today handed over armored vehicles to the Somali National Army. SNA Chief, Odawa Yusuf thanked US officials for their support in the war against terrorism. These vehicles will be used by DANAB forces in their fight against terrorists," state media reported.

Danab Special Forces are trained by the US and are instrumental in leading sophisticated operations against the al-Qaeda linked group. The US has so far trained close to 2,000 Danab Forces in the process of rebuilding a strong military.

In January, the US withdrew 700 troops from Somalia in what former President Donald Trump
...New York real estate developer, described by Dems as illiterate, racist, misogynistic, and whatever other unpleasant descriptions they can think of, elected by the rest of us as 45th President of the United States...
said was part of his "cost-saving strategy". However,


a good lie finds more believers than a bad truth...


the troops were redeployed in Kenya and Djibouti, where the US has a strong presence in terms of military prowess.

But last month, New York Times


...which still proudly displays Walter Duranty's Pulitzer prize...
reported that President Joe The Big Guy Biden
...46th president of the U.S., father of Hunter...
has made a special request to Pentagon to consider deploying troops to Somalia. The request is being handled by the Department of Defense, which is now in the process of sending Special Forces to Somalia.

As a precaution, the US has already dispatched several troops to northeastern Kenya where they will work closely with the

Kenya Defense Forces

. The troops will help close in the fight against al-Shabaab, DoD said in a statement.

Last month, the revamped Somali National Army reportedly killed over 300 al-Shabaab

Death Eaters

mainly in Lower Shabelle and parts of Middle Shabelle according to the military. The operation has since been halted but it's due to resume very soon.

Early yesterday [Tuesday], the Somali National Army captured Ba'adweyn town from the al-Shabaab

Death Eaters

over three months after the team lost it. al-Shabaab has been significantly degraded in recent months due to unending military operations in the country.
Posted by: trailing wife || 07/08/2021 00:00 || Comments || Link || E-Mail|| [82 views] Top|| File under:
Africa North
ITV: Irish Court Grants Family Permission to Sue Libya Over IRA Death
[LIBYAREVIEW] An Irish court has granted the family of a prominent loyalist who was murdered by the

Irish Republican Army

(IRA) permission to sue the Libyan government over the weapon used in his killing, according to ITV news.William Kingsberry was

rubbed out

by the IRA in his Belfast home in November 1991. His son Mike was aged just eight at the time, a witness to his father's killing.

"The bottom line is we wouldn't be stood here today if the Libyans hadn't supplied the weapons that killed him," he said. "We deserve to know the full truth, how that weapon got into the hands of those people — that's what every family deserves, regardless of who they were," he added.

Two weapons have been linked to the murders, including an AKM assault rifle. Permission to sue Libya was granted just days ago, with a letter from police confirming an AKM rifle was used key to that decision.

Lawyer Gary Duffy explained: "It was the basis of the court decision — without it, we wouldn't have been able to get permission from the court to sue Libya. It links the death to the Libyan state."

In April of this year, some of those injured or bereaved by Libyan-sponsored IRA attacks compiled a dossier for compensation, after the Irish government refused to publish its own report.
Posted by: Fred || 07/08/2021 00:00 || Comments || Link || E-Mail|| [85 views] Top|| File under: Arab Spring
Oxfam Calls on Italy to Stop Financing Libyan Coast Guards
Not surprising that Oxfam approves of human trafficking.

[LIBYAREVIEW] The global NGO,

Oxfam

has asked the Italian government to stop funding Libya's Coast Guard, stressing the need for a change of approach with the direct management of migration flows.Oxfam said Italian funding for the

coasties

s is increasing despite the fact that people "are continuing to die along the central Mediterranean route, and the modalities of intervention of the so-called Libyan

coasties

s are at this point well known."

The Italian Cabinet has decided to allocate an additional €500,000 in 2021 to support the

coasties

s' activities, for a total of €32.6 million spent since 2017.

Oxfam Italia's policy advisor for humanitarian emergencies, Paolo Pezzati, said that Italian the government of Mario Draghi is acting in perfect continuity on migration policies. Pezzati asked parties in the ruling majority to immediately end funding in 2021 for the

coasties

s.

According to Oxfam, "what is needed now is a firm change of approach, a direct management of flows, and not the mere closure of borders delegated to countries like Libya or The Sick Man of Europe Turkey


...the decaying remnant of the Ottoman Empire...



Posted by: Fred || 07/08/2021 00:00 || Comments || Link || E-Mail|| [57 views] Top|| File under: Arab Spring
Arabia
UAE's deputy PM and Iranian envoy discuss 'cooperation'
[IsraelTimes] UAE and Iran
...a theocratic Shiite state divided among the Medes, the Persians, and the (Arab) Elamites. Formerly a fairly civilized nation ruled by a Shah, it became a victim of Islamic revolution in 1979. The nation is today noted for spontaneously taking over other countries' embassies, maintaining whorehouses run by clergymen, involvement in international drug trafficking, and financing sock puppet militias to extend the regime's influence. The word Iran is a cognate form of Aryan. The abbreviation IRGC is the same idea as Stürmabteilung (or SA). The term Supreme Guide is a the modern version form of either Duce or Führer or maybe both. They hate Jews Zionists Jews. Their economy is based on the production of oil and vitriol...
officials meet in Abu Dhabi and discuss enhancing ties, in a possible sign of improving relations between Gulf countries and Tehran.

The United Arab Emirates' deputy prime minister, Sheikh Mansour bin Zayed Al Nahyan, meets Iranian charge d'affaires Sayed Mohammad Hosseini to address "ways of enhancing bilateral cooperation to serve mutual interests of the two friendly countries," the official WAM news agency reports.

"Issues of common interest were also discussed."

Abu Dhabi downgraded its relations with Tehran in January 2016 amid fierce rivalry between close Emirati ally Saudi Arabia
...a kingdom taking up the bulk of the Arabian peninsula. Its primary economic activity involves exporting oil and soaking Islamic rubes on the annual hajj pilgrimage. The country supports a large number of princes in whatcha might call princely splendor. Fifteen of the nineteen WTC hijackers were Saudis, and most major jihadi commanders were Saudis, to include Osama bin Laden. Crown Prince Mohammed bin Salman quietly folded that tent in 2016, doing terrible things to the guys running it, and has since been dragging the kingdom into the current century...
and the Islamic Theocratic Republic.
Posted by: trailing wife || 07/08/2021 02:00 || Comments || Link || E-Mail|| [67 views] Top|| File under: Govt of Iran
Caucasus/Russia/Central Asia
Situation in Afghanistan worsens: Taliban marches north
Direct Translation of the article via Google Translate. Edited.


By Stanislav Tarasov

Russian Foreign Minister Sergei Lavrov, following talks with his Laotian counterpart Salensai Kommasit, said that the situation in Afghanistan is rapidly deteriorating. His words are quoted by RIA Novosti. Lavrov stressed: "We are closely following what is happening in Afghanistan, where the situation is tending to a rapid deterioration, including in the context of the hasty withdrawal of American and other NATO
Continued on Page 49
Posted by: badanov || 07/08/2021 00:00 || Comments || Link || E-Mail|| [147 views] Top|| File under:
Europe
UK bases on Cyprus boost fight against migrant traffickers
[AlAhram] The british military base on Cyprus, Dhekelia Garrison, , directly abuts the north along a corridor of farmland, abandoned homes and fields that offers secluded routes for smugglers, or for migrants colonists to cross

Authorities at a British military base on Cyprus have hired 50% more customs officers and procured detection equipment to better thwart illegal immigration from the breakaway north of the ethnically split island.

The addition of 24 new officers and four SUVs _ two with thermal imaging cameras _ allows authorities to patrol around-the-clock along a 45-kilometer (28-mile) boundary, Customs and Immigration Chief Adam Chatfield said.
Continued on Page 49
Posted by: trailing wife || 07/08/2021 00:00 || Comments || Link || E-Mail|| [58 views] Top|| File under: Human Trafficking
Nearly 2,100 migrants died trying to reach Spain in 2021: NGO
[AlAhram] Spanish interior ministry figures show that between January 1 and June 30, a total of 12,622 migrants colonists arrived in Spain by sea, compared with 7,256 a year earlier

Nearly 2,100 migrants colonists died trying to reach Spain by sea during the first six months of 2021, roughly the same amount as during all of last year, a migrant rights group said Wednesday.

That is five times more deaths than were registered during the same period of last year and the highest number for a first half of the year since non-governmental organization Caminando Fronteras, which monitors migratory flows, started keeping records in 2007.

"It's been a horrendous year," Helena Maleno, an activist with the Spanish NGO, told a news conference called to present the group´s latest report.

A total of 2,087 migrants colonists from 18 nations, mainly in West Africa, perished in attempts to get to Spain between January and June, compared to 2,170 during all of 2020.

Over 90 percent of the deaths this year, or 1,922, took place during 57 shipwrecks on the route to the Canary Islands.

Such tragedies are recurring with migrant arrivals on the Atlantic archipelago surging since late 2019 after increased patrols along Europe's southern coast dramatically reduced crossings to the continent via the Mediterranean.

The shortest route to the islands is more than 100 kilometres (60 miles) from the Moroccan coast, but it is notoriously dangerous because of the strong currents in the Atlantic.

Maleno blamed the rise in deaths this year on a greater use of inflatable boats on this route, which are less safe, because migrants colonists were struggling to get their hands on wooden vessels, and on inadequate cooperation between the rescue services of Spain and Morocco.

The cooperation between the two nations has worsened since a crisis in May that resulted in the entry of over 10,000 people from Morocco into Ceuta, a tiny Spanish enclave, she added.

"There is no coordination. Information is not flowing between the two states," Maleno said.

In many cases, even after the NGO sounds the alarm about a struggling boat, no one comes to the rescue, she added.

"Moslem colonists Migrants may spend an entire day drowning," she said.

The higher

corpse count

is also due to the fact that more family members of migrants colonists are reporting to the NGO when their loved ones go missing at sea, Maleno added.

Spanish interior ministry figures show that between January 1 and June 30, a total of 12,622 migrants colonists arrived in Spain by sea, compared with 7,256 a year earlier. Asked by AFP, a

front man

said the ministry had no tally for how many migrants colonists went missing or died in the attempted crossing.
Posted by: trailing wife || 07/08/2021 00:00 || Comments || Link || E-Mail|| [90 views] Top|| File under: Human Trafficking
The Grand Turk
Will Turkey Transfer it's Mercenaries from Libya to Afghanistan?
[LIBYAREVIEW] On Tuesday, the Syrian Observatory for Human Rights (SOHR) reported that a deal was reached between the Ottoman Turkish intelligence and leaders of several Syrian militias to transfer mercenaries to Afghanistan, like those who were sent to Libya, and Nagorno-Karabakh.However,


women are made to be loved, not understood...


the process of recruiting these mercenaries will be via Ottoman Turkish security companies with official contracts, starting in September. Their main task will be protecting Kabul airport, governmental institutions and headquarters, and the international forces.

SOHR added that The Sick Man of Europe Turkey


...the only place on the face of the earth that misses the Ottoman Empire...


wants to circumvent international law by registering these mercenaries as security company employees, in order to legalize their presence in Kabul.

The Observatory claimed that the mercenaries would not take part in any military operations against the Taliban
...Arabic for students...
, and will work for a monthly salary of between $2,000-3,000 US dollars per month.

Notably, the number of Syrian mercenaries sent to Libya by Turkey is estimated at 18,000, including 350 minors under the age of 18. The majority of these child soldiers were recruited by the 'Sultan Murad' militia, who exploited their personal hardships to enlist them.

About 10,750 mercenaries are thought to have returned to Syria after the end of their contracts. The number of jihadists believed to have arrived among them is 10,000 fighters, of whom 2,500 were Tunisian nationals.




Posted by: Fred || 07/08/2021 00:00 || Comments || Link || E-Mail|| [156 views] Top|| File under: Sublime Porte
India-Pakistan
Ashrafi urges minorities not to be afraid of anyone as Constitution guarantees equal rights


[DAILYTIMES.PK] Special Representative to the Prime Minister on Religious Harmony, Hafiz

Muhammad Tahir Mehmood Ashrafi




...who looks like he's never missed a meal and then some..


on Wednesday urged minorities not to be afraid of anyone as the Constitution of Islamic Theocratic Republic of Pakistain guarantees equal rights to all.


Which doesn't address the question of why they're murdered on a whim, forcibly converted, or accused of blasphemy when a pious Moslem wants something they have...


Addressing the National Conference for Women organized by

Interfaith Harmony Council

, he said people of all religions played their role in the creation of Pakistain and most of

Moslem

s were duty bound to take care of minorities.

Islam did not allow forced conversions and teaches us to respect faiths and sacred personalities of all religions.

Not a single incident of blasphemy
...the act of insulting or showing contempt or lack of reverence to a deity, or sacred objects, or toward something considered sacred or inviolable. Some religions consider it to be a crime. In Pakistain you can commit blasphemy by looking cross-eyed at a Koran...
occurred in the country during the last eight months, he said adding, the government would never allow use of blasphemy law for personal gains.


Then his lips fell off.


Referring to terror attack on a Church, he said the seminaries students were first who rushed to the venue to donate bloods to their Christian brothers and likewise during a terror attack on a mosque, the Christians donated their bloods to

Moslem

brothers.


Sure they did.


He said Islam was the first religion to provide unprecedented rights to women. Islam stresses protecting the rights of wives, daughters and the

Holy Koran

provided inheritance rights to the daughters. Islam allows women to do business.

"We should promote interfaith harmony by arranging frequent get together of the believers of all religions," he said.

Quoting the verses of Holy Koran, he said, the killings of one human being was tantamount to killing of the whole mankind and the saving the life of a person was like saving the lives of whole mankind.

Lauding the goodwill gestures of Paleostinian Christians during Israeli attacks, he said the Christians opened the gates of churches for

Moslem

s and allowed them to offer prayers and break their fasts there during Raman ul Mubarak.

Commenting on Afghan's situation, he said, Pakistain wanted peace and tranquility in Afghanistan and would never allow use of its land against any country.

Posted by: Fred || 07/08/2021 00:00 || Comments || Link || E-Mail|| [150 views] Top|| File under: Govt of Pakistan
Israel-Palestine-Jordan
US slams punitive razing of family home of Tapuach junction terrorist
[Jpost] Prime Minister

Naftali Bennett

pushed back at the United States over its condemnation of Israel's policy of demolishing the homes of Palestinians who are charged and or convicted for terror attacks that claim lives.

"The Prime Minister appreciates and respects the US," his office said.

"At the same time, [the Prime Minister] acts solely in accordance with security considerations of the State of Israel and need to protection of the lives of Israeli citizens."

It spoke up just hours after the US embassy in Jerusalem slammed the IDF razing of the West Bank family home of

Muntasir Shalabi

early Thursday morning. Shalabi has been indicted for killing Yehuda Guetta, 19, in a drive-by shooting at the Tapuach junction at the beginning of May.

"The home of an entire family should not be demolished for the actions of one individual," the Embassy spokesperson said on Thursday.

"We believe it is critical for all parties to refrain from unilateral steps that exacerbate tensions and undercut efforts to advance a negotiated two-state solution; this certainly includes the punitive demolition of Palestinian homes," the spokesperson added.

Bennett's exchange with the US is his most serious point of discord since his government was sworn in last month. It comes as Bennett is preparing for his first visit to the White House this summer.

Shalabi holds US citizenship, as does his wife and their seven children, three of whom live in the house and four of whom live in the US.

Early Thursday morning the the IDF reported that it had demolished the home located in Turrmus Aiya near Ramallah.

The High Court of Justice had rejected a petition against the demolition as well as a subsequent appeal, filed by the left-wing NGO HaMoked. It had argued that the structure was not Shalabi's primary home, but rather that of his estranged wife from whom he separated years ago.

"This was the only home of a woman who had effectively separated from the suspect years ago, while he lived most of the time with his other wives and children in homes he owned in the United States," HaMoked said.


Goodness. How many wives does the man have? Or are they all ex-wives, except when he drops by to visit?

"Thus, the suspect did not have significant 'residential ties' to the house."

The NGO also argued that Shalabi suffered from mental illness and had "repeatedly stated that he was motivated by suicidal thoughts."

Shalabi was indicted in June on charges of murdering Guetta, as well as for the attempted murder of two students, also injured in the shooting.

Five other Palestinians were also indicted for the obstruction of justice because they provided Shalabi with a hiding place during the initial manhunt.
Posted by: g(r)omgoru || 07/08/2021 05:34 || Comments || Link || E-Mail|| [157 views] Top|| File under:
Who's in the News
37
[untagged]
4
Sublime Porte
3
Govt of Pakistan
3
Govt of Pakistain Proxies
3
Taliban
2
Govt of Iran
2
Arab Spring
2
Govt of Syria
2
Human Trafficking
2
Commies
1
Devout Moslems
1
Islamic State
1
Govt of Iran Proxies
1
[untagged]
1
PFLP-GC
1
Antifa/BLM
Bookmark
E-Mail Me
The Classics
The O Club
Rantburg Store
The Bloids
The Never-ending Story
Thugburg
Gulf War I
The Way We Were
Bio
Merry-Go-Blog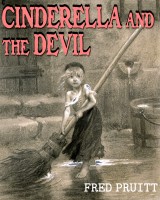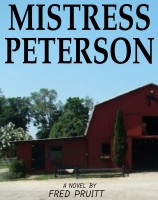 On Sale now!


A multi-volume chronology and reference guide set detailing three years of the Mexican Drug War between 2010 and 2012.

Rantburg.com and borderlandbeat.com correspondent and author Chris Covert presents his first non-fiction work detailing the drug and gang related violence in Mexico.

Chris gives us Mexican press dispatches of drug and gang war violence over three years, presented in a multi volume set intended to chronicle the death, violence and mayhem which has dominated Mexico for six years.
Click here for more information


Meet the Mods
In no particular order...


Steve White
Seafarious
Pappy
lotp
Scooter McGruder
john frum
tu3031
badanov
sherry
ryuge
GolfBravoUSMC
Bright Pebbles
trailing wife
Gloria
Fred
Besoeker
Glenmore
Frank G
3dc
Skidmark
Alaska Paul



Better than the average link...



Rantburg was assembled from recycled algorithms in the United States of America. No trees were destroyed in the production of this weblog. We did hurt some, though. Sorry.
54.162.69.45

Help keep the Burg running! Paypal: