Afghanistan
Dupe entry: Afghan imams wage political battle against U.S.
KABUL - For the U.S. government, and for the 100,000 American troops fighting in Afghanistan, the messages delivered last Friday could hardly have been worse.

Under the weathered blue dome of Kabul's largest mosque, a distinguished preacher, Enayatullah Balegh, pledged support for "any plan that can defeat" foreign military forces in Afghanistan, denouncing what he called "the political power of these children of Jews."

Across town, a firebrand imam named Habibullah was even more blunt.

"Let these jackals leave this country," the preacher, who uses only one name, declared of foreign troops. "Let these brothers of monkeys, gorillas and pigs leave this country. The people of Afghanistan should determine their own fate."
Posted by: Pearl Gleaper1127 || 02/20/2011 01:14 || Comments || Link || E-Mail|| [326 views] Top|| File under:
Karzai Preconditions Peace to US Permanent Bases
[Tolo News] President
Hamid Maybe I'll join the Taliban Karzai Saturday preconditioned peace in Afghanistan before any US permanent bases are established in the country.

Addressing a joint

presser

with Croatian President in Kabul, President Karzai said any decision on a permanent US military presence in the country must be made by Afghans and after consideration of the concerns of neighbouring countries.

US willingness to set up permanent military bases in Afghanistan has been faced with some opposition within and outside the country.

Previously Russia has opposed the idea of US permanent bases in the country.

In a statement Russian foreign ministry urged the United States of America to stop making any permanent bases in Afghanistan.

"This is not something to be done only by the Afghan government and it neither has the authority. It is Afghans who should come up with a decision," President Karzai said.

"In any case, Afghanistan needs peace as a precondition and it wants to make sure that neighbouring countries don't feel any threats," he further said.

Leader of the major opposition party, Abdullah Abdullah,


... the former foreign minister of the Northern Alliance government, advisor to Masood, and candidate for president against Hamid Karzai. Dr. Abdullah was born in Kabul and is half Tadjik and half Pashtun...


called on the

Afghanistan's Caped President

to keep Afghans fully informed about what goes on.

"When they say there has been a suggestion from some US officials about permanent bases, President Karzai is responsible to elaborate to people to what level the suggestion has been made," Dr Abdullah, leader of Change and Hope Coalition, told TOLOnews.

During the

presser

, Croatian President Ivo Josipovic said Croatia is participating in international efforts to spare peace in this country and as you know we increase our presence here up to 350 soldiers.

"Croatia is willing to be involved until necessary in this beautiful country," Ivo Josipovic further said. "We discussed today new models of cooperation especially economical cooperation and education as well."

President Karzai said Afghanistan and Croatia will keep in touch in education sector, and moving towards 2014 defence and technical cooperation between the two nations would increase.

Croatia has around 130 soldiers in Afghanistan.

Meanwhile,


...back at the ranch...


President Karzai again used the

presser

to call for an end to night raids conducted by foreign forces.
Posted by: Fred || 02/20/2011 00:00 || Comments || Link || E-Mail|| [513 views] Top|| File under:
Clinton Says Taliban Made Wrong Choice to Protect al-Qaeda
[Tolo News] US Secretary of State
Hillary Clinton
... sometimes described as the Smartest Woman in the World and at other times as Mrs. Bill, never as Another John Foster Dulles ...
has said Afghan Taliban made wrong decision in 9/11 after declaring their support to al-Qaeda network.

"That was the wrong choice, and they have paid a heavy price," Hillary Clinton said while speaking at the Asia Society research organisation in New York on Friday.

"Today, the escalating pressure of our military campaign is sharpening a similar decision for the Taliban: break ties with al-Qaeda, give up your arms, and abide by the Afghan constitution and you can rejoin Afghan society; refuse and you will continue to face the consequences of being tied to al-Qaeda as an enemy of the international community," Clinton further said.

She said the US is in an effort to strengthen Afghan-led efforts to sever the Taliban from al-Qaeda network and then to make peace with those willing to give up violence and embrace Afghan constitution.

Meanwhile,


...back at the ranch...


US President Barack B.O. Obama has held secret talks with leading members of the Taliban in a bid to gauge which figures in the Taliban leadership are willing to involve in Afghan peace efforts and under what conditions, the New Yorker magazine reported.

Foreign military commanders in the field have predicted a tough and bloody spring ahead of troops in Afghanistan.

The US commander of Nato and coalition forces in Afghanistan has recently said gains in the Afghan war are "fragile and reversible".

Foreign troops are expected to start leaving Afghanistan in July this year amid an increasingly growing insurgency nationwide.
Posted by: Fred || 02/20/2011 00:00 || Comments || Link || E-Mail|| [322 views] Top|| File under: Taliban
Africa North
Iranian warships pass through Suez Canal
20 February 2011 -- Two Iranian navy vessels have passed through the Suez Canal and are heading for Syria, Iran's Arabic language state television channel Al Alam reported on Sunday.


Apparently they finally did.

"Two Iranian warships have passed through the canal and are heading towards a Syrian port," Al Alam said.

Israel has called their passage through the canal "provocative".
Posted by: Steve White || 02/20/2011 15:51 || Comments || Link || E-Mail|| [500 views] Top|| File under:
Tunisia: Islamist party condemns slaying of priest
[Arab News] The Tunisian government and a long-banned Islamist party both denounced Saturday the grisly slaying of a Roman Catholic priest, while several hundred people gathered outside the French Embassy in the capital to demand the recall of

La Belle France

's new ambassador.

The 34-year-old priest Marek Marius Rybinski was found on Friday with his throat slit and stab wounds in the parking lot of the religious school in the Tunis suburb of Manouma.

The slaying of the Polish priest was the first deadly attack on members of religious minorities since last month's ouster of Tunisia's longtime autocratic president Zine El Abidine Ben Ali.

The Interior Ministry said the killing appeared to be the work of a "group of

bad turban

terrorist fascists," judging by the way it was carried out, and vowed that those responsible for the "odious crime" would be severely punished.

The long-outlawed Islamist Ennahdha, or Renaissance, party called on authorities to "cast light on the real circumstances of this incident ... before making accusations."

The statement, signed by the party's leader Rached Ghannouchi -- who returned to Tunisia last month after decades in exile in London -- urged "vigilance in order to ward off anything that could spark anarchy in our country." In a separate statement, the party also distanced itself from a recent anti-Semitic incident in front of Tunis' Grand Synagogue, as well as small protests targeting bordellos and stores selling alcohol.

Ennahdha was considered a terrorist group and outlawed under Ben Ali, but is widely considered moderate by scholars.

At least 2,000 people staged a peaceful demonstration in central Tunis on Saturday to denounce extremism and call for tolerance.

Bearing placards with phrases like "I'm

Mohammedan

, I'm secular, I am Tunisian" and "no to extremism," the demonstrators rallied outside the main Tunis theater.

The call to demonstrate was planned before the anti-Semitic incidents and the killing of the priest, and a march on Friday by scores of Islamists demanding the closure of a Tunis brothel, said Soufiane Chourabi, a blogger who helped promote the anti-extremism rally.

In another protest in the capital, several hundred people gathered Saturday outside the French embassy to demand that

La Belle France

recall its new ambassador, Boris Boillon.

The protesters denounced what they called Boillon's "insulting behavior" at his introductory

presser

last week, though it was not clear what exactly he said or did to anger them.

Some of the protesters complained that Boillon had a dismissive and arrogant tone during Thursday's news conference, while others brandished signs reading "Tunisia: respect it or leave it." Boillon arrived in Tunis last week to replace the previous French ambassador, Pierre Menat, who was recalled to

Gay Paree

during the uprising after serving just over a year in the post.
Posted by: Fred || 02/20/2011 00:00 || Comments || Link || E-Mail|| [466 views] Top|| File under:
Gaddafi faces fight of his life
[Bangla Daily Star] Two of the Middle East's most entrenched rulers were battling to stay in power yesterday amid reports of dozens of protesters killed in Libya and an offer of talks by Bahrain's king being rebuffed.

Unrest has spread from Tunisia and Egypt to Bahrain, Libya, Yemen and Djibouti, presenting the United States with the dilemma of maintaining stability in the oil-rich region while upholding the right to demonstrate for democratic change.

Libyan security forces killed 35 people in the eastern city of Benghazi late on Friday, Human Rights Watch cited witnesses and hospital sources as saying, in the worst violence of Muammar Qadaffy's four decades in power.

Protests against Qadaffy's rule this week, inspired by the uprisings in Tunisia and Egypt, were met with a fierce crackdown, but restrictions on the media have made it difficult to establish the full extent of the violence.

New York-based Human Rights Watch said the killings on Friday took to 84 its estimate for the

corpse count

over three days of protests -- most of its focused in the restive region around Benghazi.

It said the deaths in the city, 1,000 km east of Tripoli, happened when security forces opened fire on people protesting after funeral processions for people killed in earlier violence. There has been no official word on the number of dead.

"We put out a call to all the doctors in Benghazi to come to the hospital and for everyone to give blood because I've never seen anything like this before," the group quoted a senior hospital official as saying.

"Special forces who have a very strong allegiance to Qadaffy are still fighting desperately gain to control, to gain ground and the people are fighting them street by street," said a resident of Benghazi identified as Mohammed by the BBC.

In Bahrain, a key US ally and home to the US Middle East fleet, the main Shia opposition bloc has rejected a dialogue call from the king after this week's unrest in the island, an ex-

politician

said yesterday.

"We don't feel there is a serious will for dialogue because the military is in the streets," Ibrahim Mattar, a member of the Wefaq bloc which quit parliament on Thursday, told

Rooters

.

Mattar said the authorities would have to "accept the concept of constitutional monarchy" and pull troops off the streets before any dialogue could begin.

"Then we can go for a temporary government of new faces that would not include the current interior or defence ministers," he said.

Bahrain's king offered a national dialogue with all parties on Friday to try to end the unrest which has cost six lives and hundreds of other casualties since Monday.

More than 60 people were in hospital yesterday being treated for wounds sustained when Bahraini security forces fired on protesters as they headed to Pearl Square the previous day.

US President Barack B.O. Obama spoke with the king on Friday evening, condemning the violence and urging the government to show restraint. Obama said the stability of Bahrain, next to

Soddy Arabia

, depended upon respect for the rights of its people, according to the White House.

The government is led by the Sunni

Mohammedan

Al Khalifa dynasty, but the majority Shia population has long complained about what it sees as discrimination in access to state jobs, housing and healthcare, a charge the government denies.

The United States and top oil producer

Soddy Arabia

see Bahrain as a Sunni bulwark against neighbouring Shia regional power Iran.

The spreading contagion of unrest -- particularly worries about its possible effects on the world No 1 oil producer,

Soddy Arabia

, helped drive Brent crude prices higher this week before other factors caused them to slip on Friday.

It was also a factor in gold prices posting their best weekly performance since December.
Posted by: Fred || 02/20/2011 00:00 || Comments || Link || E-Mail|| [460 views] Top|| File under:
Arabia
Yemeni Authorities Denounce Plainclothes Security Involved In Rallies
[Yemen Post] Yemen's Interior Ministry denounced on Saturday allegations of some media outlets on the participation of security forces in civilian clothes in demonstrations that took place across Yemen's provinces. "These fabrications are baseless and aims at insulting the security services", the ministry said. The ministry affirmed that the claims are not correct, pointing out that security personnels appear in their official uniform, and they were present in their uniforms in all the rallies and marches of pro and anti-government protesters to protect the demonstrators.
Posted by: Fred || 02/20/2011 00:00 || Comments || Link || E-Mail|| [326 views] Top|| File under:
Bangladesh
Pirates of the Arabian
Interesting article...
This pirate does not wear a Royal Navy jacket, a red feather in his hat, an eye patch or have a Jolly Rogers flag. In tattered clothes, he limps out of his room at Yellowgate police station in Mumbai, holding a urine pouch on his side. His leader is no flamboyant, swaying Johnny Depp, mouthing, "Son, I'm Captain Jack Sparrow, savvy?" Captain Hrufer Noor, 34 -- puss oozing from his knees, and his skin peeling -- breaks down while talking about how he switched to buccaneering.

The 28 Somali pirates captured by the Indian Navy and Coastguards a couple of weeks ago could make many die-hard pirate fans consign the swashbuckling stereotype to the Davy Jones' Locker, which, in case you're not 'savvy', lies at the bottom of the ocean. There is no sound of 'Ho ho and a bottle of rum' from the lock-up they are huddled together in. Their clamour for food and medicine confound the mythical fearlessness of legends, such as Edward Teach alias Blackbeard, John 'Calico' Rakham or Bartholomew Roberts. Their injuries -- in filthy slings and bandages -- are too real to remind anyone of the one-legged Long John Silver from R L Stevenson's Treasure Island.

But the thing that makes the Somali pirates most starkly different to their lionised predecessors -- fictional or historical -- is the reasons they give for choosing this notorious life. Notoriety was the last thing on Noor's mind considering that he has kept his profession a secret from his wife. "She thinks I'm on a security assignment. I used to be a driver. The civil war finished everything. My employer migrated to Kenya and left me jobless. I took to piracy to feed my wife and three children and on the insistence of Mohammed Allen Galey, a pirate don." His story sounds very different from that of the wealthy 'gentleman pirate' Stede Bonnet, who, legend has it, gave up his respectable life for adventure and, by some accounts, to escape a nagging wife.
Continued on Page 49
Posted by: tu3031 || 02/20/2011 00:00 || Comments || Link || E-Mail|| [391 views] Top|| File under:
China-Japan-Koreas
N. Korea digging tunnels for likely nuclear test
SEOUL — North Korea is digging tunnels at a site where it has launched two nuclear tests, suggesting it is preparing a third, the South's Yonhap news agency said on Sunday, a development which would trigger concern across the region. The North was excavating several tunnels before picking the most suitable, Yonhap said, citing an unnamed South Korean government source.

"South Korean and U.S. intelligence authorities have spotted North Korea building several other underground mines at Punggye-ri where it had run two nuclear tests," the unidentified source was quoted as saying. "It is judged to be clear evidence of preparing for a third nuclear test."

The North was likely to conduct a plutonium-fueled test, mindful of opposition from China to the uranium enrichment, the source told Yonhap.
Posted by: Steve White || 02/20/2011 12:35 || Comments || Link || E-Mail|| [502 views] Top|| File under:
The Grand Turk
Turks protest against arrests of army officers
[Arab News] Thousands of Turks, including the wives of defendants charged with trying to topple the government, marched to the tomb of the founder of modern Turkey on Saturday to protest at the arrests of army officers.

More than 150 active and retired military officers are in jail during hearings in the so-called Sledgehammer trial, at which prosecutors say they planned to overthrow in 2003 Prime Minister Tayyip Erdogan's ruling AK Party, which traces its roots to a banned movement.

The military leadership denies any coup plots.

Some 3,000 people gathered in a heavy rain at Anitkabir, the sprawling tomb of Mustafa Kemal Ataturk, a former officer who led Turkey to independence after World War I, founded the secular republic in 1923 and served as its first president.

They carried flags and shouted "Turkey is secular and will stay secular" and "The army and the people are hand in hand."

Nilufer Cetin told

Rooters

her husband, an admiral, had been

jugged

three times in Sledgehammer, most recently last week.

"We want our voices to be heard, we are the victims here," she said. "Our country is being victimized."

Separately, Turkey's top general Isik Kosaner, accompanied by the commanders of the army, navy and air force, spent 3-1/2 hours at the Hasdal Military Prison near Istanbul on Friday meeting 120 defendants charged in Sledgehammer, NTV news channel reported.

The military is Turkey's self-proclaimed protector of secularism in a country that is 99.9 percent

Mohammedan

. Generals have toppled three governments since 1960 and pressured a fourth, Turkey's first Islamist-led, to quit in 1997.

But European Union-inspired reforms have curbed the military's influence and generals only occasionally interfere in domestic politics. Erdogan says he is not an Islamist and the AK Party is a centre-right political grouping.

Besides military officers, dozens of journalists, academics, lawyers and activists have been

nabbed

on links to different alleged coup plots since 2008. None have been convicted to date.

On Friday, Soner Yalcin, a prominent journalist and vocal critic of Erdogan, was charged with links to a shadowy, ultra-nationalist group nicknamed Ergenekon.

His and two colleagues' detentions prompted the US ambassador to question Turkey's commitment to freedom of press.
Posted by: Fred || 02/20/2011 00:00 || Comments || Link || E-Mail|| [968 views] Top|| File under:
Home Front: Culture Wars
Wounded Iraq Veteran, Military, ROTC Cursed, Jeered At Columbia
Columbia University students heckled a war hero during a town-hall meeting on whether ROTC should be allowed back on campus.

"Racist!" some students yelled at Anthony Maschek, a Columbia freshman and former Army staff sergeant awarded the Purple Heart after being shot 11 times in a firefight in northern Iraq in February 2008. Others hissed and booed the veteran.

Maschek, 28, had bravely stepped up to the mike Tuesday at the meeting to issue an impassioned challenge to fellow students on their perceptions of the military. "It doesn't matter how you feel about the war. It doesn't matter how you feel about fighting," said Maschek. "There are bad men out there plotting to kill you."

Several students laughed and jeered the Idaho native, a 10th Mountain Division infantryman who spent two years at Walter Reed Army Medical Center in Washington recovering from grievous wounds. Maschek, who is studying economics, miraculously survived the insurgent attack in Kirkuk. In the hail of gunfire, he broke both legs and suffered wounds to his abdomen, arm and chest. He enrolled last August at the Ivy League school, where an increasingly ugly battle is unfolding over the 42-year military ban there.

More than half of the students who spoke at the meeting -- the second of three hearings on the subject -- expressed opposition to ROTC's return. Many of the 200 students in the audience held anti-military placards with slogans such as, "1 in 3 female soldiers experiences sexual assault in the military."


I wonder what percentage of female students experience sexual assault at Columbia? Just asking...


The university has created a task force polling 10,000 students on the issue, but would not release the vote tally of the 1,300 who have already responded.

In 2005, when the university last voted to reject ROTC's return, it cited the military's "don't ask, don't tell" policy. That policy was overturned in December, but resistance remains.


Which tells me their DADT excuse was...bullshit.


"Transpeople are part of the Columbia community," said senior Sean Udell at the meeting, referring to the military's current ban on transgender soldiers.


Really? How many? Gimme some numbers...


Faculty members are divided.

"Universities should not be involved in military activities," Sociology Professor Emeritus Herbert Gans told The Post. "Columbia should come out against spending $300 billion a year on unnecessary wars."

A group of 34 faculty colleagues, including historian Kenneth Jackson and former Bloomberg adviser Esther Fuchs, plan to announce their support of ROTC tomorrow.

José Robledo, 30, a Columbia student who commutes to Fordham University for ROTC coursework, said he found the treatment of Maschek abhorrent."The anti-ROTC side has been disrespectful and loud. They hiss and they jeer," he said. "It's been to the detriment of the argument."
Posted by: Anonymoose || 02/20/2011 10:59 || Comments || Link || E-Mail|| [481 views] Top|| File under:
India-Pakistan
Only spotless leadership can salvage Pakistan: Qureshi
[Geo News] Former foreign minister, Shah
Mehmood Wormtongue Qureshi Saturday stressed that only an unblemished leadership could salvage Pakistain and that foundation for lasting ties with the US will have to be re-laid but with heads held high not down, Geo News reported.

"What is greatly needed today is for us to change the way we think," Shah Mehmood Qureshi said while addressing a big public meeting in his ancestral city Multan, for the first time after opting out of the new cabinet.

He said US Secretary of State
Hillary Clinton
... sometimes described as the Smartest Woman in the World and at other times as Mrs. Bill, never as Another John Foster Dulles ...
had described US relations with Pakistain as strained and question the basis of these ties which, he said, were crushed to the ground by a single event.

"Shah Mehmood is a sepoy of Zulfiqar Ali Bhutto and brother of Benazhir Bhutto," he said amid vociferous slogans, adding, 'I swear to Maula I have no hunger for power'.

The former foreign minister said his hands are clean and that his transparent character was reflective of this fact. "I present myself before the public's accountability court."

He went on to say, "Shah Mehmood is not for sale and with his present stance (on Raymond Davis issue) he has also given a clear message that Shah Mehmood can't be forced to bow down."

Qureshi said he was not the son of landlord but of a man of a humble origin.

"We can't find people of clean character in the cabinet of 40-50 members," he said, adding, 'we have good people around us all we need is an eye that can spot them.'

The time has come, he said, to learn 'how to stand on our own two feet.' He asked the crowd whether 'we should trade our dignity.'
Posted by: Fred || 02/20/2011 00:00 || Comments || Link || E-Mail|| [308 views] Top|| File under: Govt of Pakistan
Ulfa faction threatens Congress of armed strike
[Bangla Daily Star] The anti-dialogue faction of United Liberation Front of Asom (Ulfa) led by its

runaway

commander-in-chief Paresh Baruah has threatened to launch an armed strike against the ruling Congress in the state for splitting the outfit.

In a statement emailed to the TOI, the outfit also warned the people to stay away from election meetings of the Congress. The assembly elections in the state are due in April.

"We will protest with arms against the Congress for its divide and rule policy adopted with our outfit. So we appeal the people to keep a safe distance from the Congress meetings. We do not want to harm the people and so this appeal is to alert them against our armed protest very soon," the statement sent by Ulfa's publicity wing member self styled lieutenant Arunodoy Dohotia stated.
Posted by: Fred || 02/20/2011 00:00 || Comments || Link || E-Mail|| [312 views] Top|| File under:
Iraq
Nujaifi denies plans for talks with Baathists in Syria
BAGHDAD / Aswat al-Iraq: Iraqi parliament speaker Osama al-Nujaifi discredited reports about his planned talks with Baathist leaders in Syria during a visit to Damascus this week, according to a statement by his media office on Saturday.

"The media office of Speaker Nujaifi denies mass media reports about expected talks between him and Baathist politicians and leaders of some armed factions in Syria during a visit he is to pay in the second half of this week to Syria at the head of a high-ranking parliamentary delegation," read the statement as received by Aswat al-Iraq news agency.

"Nujaifi's visit aims to enhance parliamentary activities between the two neighboring countries," it added.

Asharq al-Awsat newspaper had said Nujaifi will visit the Syrian capital Damascus at the head of an 11-member delegation from the Iraqi Parliament representing different blocs to meet Iraqi opposition leaders there.


"War's over, boys, time to come home."
Posted by: Steve White || 02/20/2011 00:00 || Comments || Link || E-Mail|| [314 views] Top|| File under:
Israel-Palestine-Jordan
Haniyeh invites Qaradawi to Gaza
[Ma'an] Prime Minister Ismail Haniyeh in

Gazoo

has invited influential

Mohammedan

scholar Sheikh Yusuf Al-Qaradawi to the Strip.

In a phone call on Saturday, Haniyeh congratulated the Egyptian-born

holy man

on the victory of the revolution which led the the toppling of former leader Hosni Mubarak, a Ma'an correspondent reported.

The

Gazoo

-based premier thanked Al-Qaradawi for mentioning the Paleostinian struggle, the occupation of Jerusalem and the siege of

Gazoo

when he addressed crowds in Tahrir Square.

Al-Qaradawi delivered the Friday sermon in central Cairo as hundreds of thousands flocked to the square to celebrate, one week after Mubarak's regime collapsed under a popular revolt.

The sheikh is controversial in some Western nations for his views on Israel and homosexuality.
Posted by: Fred || 02/20/2011 00:00 || Comments || Link || E-Mail|| [336 views] Top|| File under: Hamas
Day of rage called to protest US veto
[Arab News] Paleostinians on Saturday condemned a US veto in the UN Security Council of a resolution against Jewish settlements in Paleostinian territories.

Nabil Abu Rudainah,

front man

for Paleostinian President

the ineffectual Mahmoud Abbas

, said the US action "will further complicate the situation in the Middle East." The veto encourages Israel to evade the obligations of peace, he added.

Fourteen members of the UN Security Council voted for the resolution, which was blocked by the United States Friday. The draft called on Israel to stop building settlements on occupied Paleostinian territories, including East Jerusalem.

Saeb Erekat, a member of Fatah's Central Committee, said the veto "is regrettable and cannot be justified or accepted in any way." He added that the US decision encourages Israel to build more settlements.

Tawfik Al-Tirawi, also a member of Fatah's Central Committee, called on the Paleostinians to observe next Friday as "a day of rage" and demonstrations in the Paleostinian territories to condemn the US vote against the resolution.


Yasser Abed Rabbo


... Paleostinian politician and a member of the Paleostine Liberation Organization's (PLO) Executive Committee. He holds an M.A. in economics and political science from the American University in Cairo.....


, secretary-general of the PLO's Executive Committee, said that after the US vote, the Paleostinians won't consider the Americans a fair mediator in the

grinding of the peace processor

.

He said Paleostinian leaders had decided to make a fresh attempt at the world body's General Assembly, which convenes in New York in September.

"Our decision now is to go to the General Assembly, to pass a UN resolution against the settlements and condemn them and to emphasize its lack of legitimacy.

"And then we will put forward a draft to condemn the settlements in the UN Security Council."



Hamas, always the voice of sweet reason,

said the US veto was "arbitrary." Fawzi Barhoum, a Hamas

front man

, said: "The veto reveals the reality of the clear US support to what the Zionist enemy does against our people."

Barhoum called on the Paleostinian Authority to cease negotiations and liaison with Israel. "Let's start a new phase to empower the internal Paleostinian unity."

Egypt denounced the US veto, saying it damaged Washington's credibility as a peace broker. "The veto, which contradicts the American public stance rejecting settlement policy, will lead to more damage to the United States' credibility on the Arab side as a mediator in peace efforts," a Foreign Ministry statement said.
Posted by: Fred || 02/20/2011 00:00 || Comments || Link || E-Mail|| [330 views] Top|| File under: Palestinian Authority
Syria-Lebanon-Iran
U.S. Treasury to impose sanctions on Iranian Bank
The U.S. Department of Treasury designated Iranian Bank Refah for providing financial services to the Iranian Ministry of Defense and Armed Forces Logistics (MODAFL) and the Iran Aircraft Manufacturing Industrial Company (HESA), the Treasury's official statement says.

"Treasury has now exposed and sanctioned 20 banks owned by the Government of Iran for supporting Iran's nuclear and missile programs or terrorism," said Under Secretary for Terrorism and Financial Intelligence Stuart Levey. "The pervasiveness of this illicit conduct explains why legitimate financial institutions everywhere are deciding to shun Iranian banks."

According to the statement, in recent years, Bank Refah has facilitated millions of dollars of weapons-related purchases by MODAFL. These purchases included missiles and tanks and enabled Iran's leadership to maintain its fighter jets and submarines. Bank Refah also facilitated payments from HESA to businesses and individuals linked to Iran's weapons-related procurement.
Posted by: Steve White || 02/20/2011 00:00 || Comments || Link || E-Mail|| [316 views] Top|| File under:
Miqati's Government Teetering between Aoun's Demands and Berri's Proposal
Political sources monitoring the formation of the new government revealed that the recent meeting Thursday night between Prime Minister-designate Najib Miqati with Caretaker Energy Minister Jebran Bassil "has not overcome the several obstacles regarding FPM leader MP
Michel Aoun


...a wholly-owned subsidiary of Hizbullah...


's demands over the new cabinet, including his demand for the interior ministry portfolio."
They told the daily An Nahar in remarks published on Saturday that House Speaker Nabih Knobby Berri


... the Hizbullah sock puppet ...


had proposed that Aoun be granted the foreign ministry, while the speaker would assume the energy and defense ministries and the president would retain the interior ministry, but the suggestion was rejected.

"Aoun refused to relinquish the interior and energy ministries. Several suggestions were made during the meeting, but Aoun rejected them all by insisting on taking the interior ministry, unless he is granted the ministry of finance, which Miqati had promised Minister Mohammad Safadi," they continued.

They stated that it was agreed that President Michel Suleiman would be granted two portfolios, but he insisted on a third that of the interior ministry.

Furthermore, the sources said that the talks have resulted in Suleiman, Miqati, and PSP leader MP
Walid Wally Jumblat


... Druze politician, head of the Progressive Socialist Party, who's been on every side in Leb at least four times...


all receiving nine or ten portfolios.

"The meeting did not yield solutions, but dialogue is still ongoing between Miqati and the new majority," they added.
Posted by: Fred || 02/20/2011 00:00 || Comments || Link || E-Mail|| [346 views] Top|| File under:
Iran urges govts. to heed protesters calls
[Iran Press TV] A top Iranian military commander has urged the military commanders of Muslim countries not to resist the rightful demands of their nations.

"Generals and [military] commanders in Muslim countries should use their weapons to protect borders and prevent the infiltration of arrogant enemies and the Zionist Regime [of Israel]," chairman of the Joint Chiefs of Staff of Iran's Armed Forces Major General Hassan Firouzabadi said Saturday.

Referring to the recent uprising in some of the countries in the region, Firouzabadi said "now that the Muslim nations of the regional countries... are demanding independence, freedom and Islamic democracy, the armies of these countries should support such popular movements," IRNA quoted the Iranian commander as saying.

Firouzabadi added that no army has devised its strategies, doctrines, planning and military equipment to counter its nations except for Israel.

"The Zionist Regime [of Israel]'s army has been designed and equipped to fight the innocent people and true citizens of the occupied Palestine," the Iranian commander added.

After Tunis and Egypt, other countries in the region have also been the scene of popular pro-democracy movements.

On Saturday, the pro-democracy uprising in Bahrain entered its sixth day, as protesters took to the streets to protest against the government's dictatorial policies.

The magnitude of the protests in Bahrain is unprecedented in the history of the kingdom and the authorities' efforts to quell them have so far been ineffective.

The demonstrators are demanding a new constitution that would move the country toward democracy and limit the king's powers.

Bahrain is ruled by a royal family, who are blamed for discrimination against the country's Shia population -- comprising 70 percent of the population.

Pro-democracy protests in Yemen, Inspired by the revolutions in Egypt and Tunisia, started in February and at least 10 protesters have been killed and many others have been injured during clashes with the security forces.

Protesters, who have taken to the streets in Sana'a and other major cities, are demanding the ouster of President Ali Abdullah Saleh.

Saleh, who has been in power for 33 years, announced last week that he would leave power after his term expires in 2013. He also promised not to hand over power to his son.
Posted by: Fred || 02/20/2011 00:00 || Comments || Link || E-Mail|| [323 views] Top|| File under: Govt of Iran
Who's in the News
67
[untagged]
4
Taliban
1
Govt of Iran
1
Govt of Pakistan
1
Hamas
1
Palestinian Authority
1
Pirates
1
Commies
Bookmark
E-Mail Me
The Classics
The O Club
Rantburg Store
The Bloids
The Never-ending Story
Thugburg
Gulf War I
The Way We Were
Bio
Merry-Go-Blog
Hair Through the Ages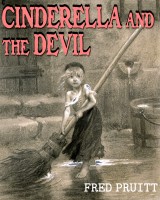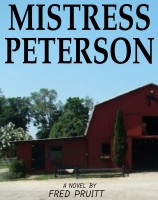 On Sale now!


A multi-volume chronology and reference guide set detailing three years of the Mexican Drug War between 2010 and 2012.

Rantburg.com and borderlandbeat.com correspondent and author Chris Covert presents his first non-fiction work detailing the drug and gang related violence in Mexico.

Chris gives us Mexican press dispatches of drug and gang war violence over three years, presented in a multi volume set intended to chronicle the death, violence and mayhem which has dominated Mexico for six years.
Click here for more information


Meet the Mods
In no particular order...


Steve White
Seafarious
Pappy
lotp
Scooter McGruder
john frum
tu3031
badanov
sherry
ryuge
GolfBravoUSMC
Bright Pebbles
trailing wife
Gloria
Fred
Besoeker
Glenmore
Frank G
3dc
Skidmark
Alaska Paul



Better than the average link...



Rantburg was assembled from recycled algorithms in the United States of America. No trees were destroyed in the production of this weblog. We did hurt some, though. Sorry.
3.233.215.196