Africa Horn
UN suspends food aid to southern Somalia
Somalia's hardline Islamist militia, Al Shabab, has forced a halt to United Nations food relief, putting at least one million Somalis at risk of hunger.

The UN's World Food Programme (WFP) suspended its food relief operations today, citing repeated threats by Al Shabab commanders, raids on its offices, and detention of its staff. Al Shabab commanders in the southern portion of Somalia had gone as far as demanding monetary payments to ensure the security of WFP staff, and also placed demands that WFP found untenable, such as firing of Somali women staffers and coordinators of food-relief programs.

"Ninety-five percent of the territory where WFP operates is controlled by Al Shabab, and in November, Shabab gave us a list of 11 conditions for aid agencies to meet, including removing women from jobs in aid work,' says Peter Smerdon, spokesman for WFP in Nairobi, where most of the agency's Somali operations are coordinated. "They also made a demand for payment of $20,000 over six months for security. We can't agree to the conditions and to that payment, so feel that it is time to pull out for the moment.'

The pullout of food aid reflects the hard line of Al Shabab, which increasingly appears to be led by foreign jihadists, who are replacing the local Islamists agenda of mere governmental takeover with a much broader objective of taking on the West in a permanent jihad. Shabab's top leader, Ahmed Abdi Godane, appears to have been sidelined after he disavowed the suicide bomb blast in a Mogadishu market that killed some 23 people. Security experts say that Mr. Godane has been replaced by foreign Islamists, who have no ties with the community, and no qualms about the effects of bomb blasts or cutoffs on the local population.
Posted by: ryuge || 01/06/2010 12:32 || Comments || Link || E-Mail|| [346 views] Top|| File under:
Africa Subsaharan
Kenya 'deports Muslim hate cleric Abdullah al-Faisal'
He's not here, so don't embargo us.

Kenyan police say they have deported a Jamaican-born Muslim cleric notorious for preaching racial hatred but have declined to say where he has gone.

Abdullah al-Faisal had been sent to a "friendly neighbouring country" despite trouble finding a country to take him, a police spokesman told the BBC.

But a Muslim group later insisted Faisal was still in Nairobi.

Kenyan officials have said Faisal was being deported because of his "terrorist history".

He has served four years in a UK prison after being convicted of soliciting the murder of Jews and Hindus.

But the authorities have since given mixed signals over Faisal's whereabouts.

Some reports say Kenya has failed to deport him because no other country is willing to have him.

Other reports quote officials as saying he was sent by road to Tanzania on Monday night.

Terrorist 'watch-list'

Police spokesman Eric Kiraithe told the BBC there had been difficulties with deporting him because no-one wanted to grant him a visa even for transit.

Mr Kiraithe confirmed only that Faisal had left Kenya and that his final destination was Jamaica.

Shortly afterwards, Al-Amin Kimathi, of the Muslim Human Rights Forum, insisted that the authorities had not managed to expel him.

Faisal was arrested after attending evening prayers at a mosque in Mombasa last Thursday.

Muslim campaigners in Kenya have claimed Muslim clerics were being targeted.

"It is wrong for this government to allow other scholars to come in the country and accept them and deport other scholars without any reason so far," one Muslim protester said.

But Immigration Minister Otieno Kajwang said Faisal was on an international watch-list of terrorists.

The minister, quoted in Kenya's Daily Nation newspaper, admitted they had no charges against him, but said: "We are not deporting him because he is a Muslim.

"We are deporting him because of his terrorist history and the fact that he is on the international watch-list."

African connection

Faisal was born Trevor William Forrest in St James, Jamaica, and left the island for the UK 26 years ago.

His parents were Salvation Army officers and he was raised as a Christian.

At the age of 16 he went to Saudi Arabia - where he is believed to have spent eight years - and became a Muslim.

He took a degree in Islamic Studies in the Saudi capital of Riyadh, before coming back to the UK.

Faisal spent years traveling the UK preaching racial hatred urging his audience to kill Jews, Hindus and Westerners.

A year after being deported from the UK in 2007, he was preaching in South Africa.

Mr Kajwang said that Faisal had recently "arrived in Nigeria, passed through Angola, Mozambique, Swaziland and Malawi," before crossing from Tanzania into Kenya on 24 December.
Posted by: tipper || 01/06/2010 06:14 || Comments || Link || E-Mail|| [377 views] Top|| File under:
Arabia
Saudi insult to Ayatollah Sistani outrages Iraq
Insulting remarks by a Saudi cleric about the most revered Shia cleric in Iraq, Grand Ayatollah Ali al-Sistani, have strained relations between Baghdad and Riyadh.

In a Friday sermon in the Saudi capital of Riyadh, a leading Wahhabi cleric, Mohammad al-Ureifi, called Ayatollah al-Sistani an "atheist and debauched."

He also launched an attack on Iraqi Shias accusing them of conspiring with Yemen's Houthis against Saudi Arabia with Iran's support.

Meanwhile, Iraqi Prime Minister Nuri al-Maliki strongly criticized the Saudi religious institutes after the cleric's remarks.

He said Saudi religious institutes had a tendency to launch attacks on Shia clerics due to their hostile attitude towards Shia Muslims, AFP reported.

Iraq's Parliament also condemned the remarks by calling on the Saudi government to take transparent position on the issue. In a statement, Iraqi lawmakers said the Saudi cleric had intended to create a rift among Muslims.

They called on the Saudi government to warn the clerics against making provocative statements.

The Iraqi Parliament also called on the Arab League, the Organization of Islamic Conference (OIC), the Association of Asian Parliaments and Iraqi President Jalal Talabani to condemn the remarks.

Posted by: Fred || 01/06/2010 00:00 || Comments || Link || E-Mail|| [304 views] Top|| File under:
Britain
UK to launch airport body scanners in few weeks
[Al Arabiya Latest] Britain will introduce its first full-body scanners at London's Heathrow airport in about three weeks' time in the wake of the failed Detroit plane bombing, a minister said Tuesday.

Airports will also be ordered to increase the proportion of people they search by hand and whose baggage they test for traces of explosives, while there will be more sniffer dogs, British Home Secretary Alan Johnson added.

"It is clear that no one measure will be enough to defeat inventive and determined terrorists, and there is no single technology which we can guarantee will be 100 per cent effective against such attacks," Johnson told lawmakers.
Posted by: Fred || 01/06/2010 00:00 || Comments || Link || E-Mail|| [308 views] Top|| File under:
Europe
Slovak Air Security Test Goes Very Wrong
In what no doubt seemed like a good idea at the time, Slovak officials decided to test security at two airports in Slovakia on Saturday by concealing plastic explosives in eight suitcases and waiting to see what happened next.

Here's what happened next: airport security intercepted seven of the suitcases but failed to detect 96 grams of the plastic explosive RDX loaded into one bag, which belonged to a Slovak electrician who lives in Ireland and had no idea his luggage had been tampered with. The man boarded his flight to Dublin, retrieved his bag and went home to his apartment.

The man then unpacked but, The Irish Times reports, "the explosives had been concealed so well that he did not find them.'

Two days later, on Monday, it occurred to someone in Slovakia that one of the explosive-packed bags had gone missing and Slovakian police contacted their counterparts in Dublin to ask for help.

On Tuesday morning, the Irish Army's bomb squad paid a visit to the apartment of the Slovak electrician in Dublin and secured the explosives.

According to a Canadian Press report, the man was detained for several hours by the Irish police who said they "initially were led to believe the man might be a terrorist.' The man was released after Slovak officials made it clear that they had been responsible for planting the explosives.

The Web site Slovakia Today reported that the tests were carried out at two airports — one in Bratislava, the country's capital, and the other in central Slovakia.

The Canadian Press reported that the explosives were loaded onto a Danube Wings flight to Dublin from Poprad-Tatry Airport.

Irish authorities said that Slovakia's interior minister had been in touch to convey "his government's profound regret for this incident,' Reuters reported.
Posted by: tipper || 01/06/2010 05:26 || Comments || Link || E-Mail|| [322 views] Top|| File under:
The One Feigns Impact with Clue Bat
"We dodged a bullet but just barely. It was averted by brave individuals, not because the system worked, and that is not acceptable."


But if the system does work, we can't tell anybody, because only Bush does that, to scare people.


"When a suspected terrorist is able to board a plane with explosives on Christmas Day, the system has failed in a potentially disastrous way."
Not a potentially dangerous way, Wordsmith, just a disastrous way that, as you noted above, was averted by a brave individual, not your socialist state.
"While there will be a tendency for finger-pointing, I will not tolerate it," Obama lectured them.

Only if we can point the finger at someone else - like ... Bush.


"We will do better, and we have to do it quickly. American lives are on the line."
And not just the dopes who volunteered to be tools and cannon fodder for us elites, these were voters. On the other hand, they could all vote Democratic if they were dead.


But, just in case you suspect a change, while Gitmo transfers wil slow down -


Make no mistake, we will close Guantanamo prison." The camp, "was an explicit rationale for the formation of al-Qaida" operating in Yemen.
Posted by: Bobby || 01/06/2010 06:14 || Comments || Link || E-Mail|| [318 views] Top|| File under:
Home Front: WoT
Pressure on Obama to reveal what Britain said about Detroit bomber
Barack Obama is under pressure to disclose what information MI5 passed to the American authorities about the Detroit bomber after Downing Street disclosed that a file had been "shared" with the CIA in 2008. After initially denying that they had received British intelligence, senior American sources confirmed last night that they were "reviewing" what British information had been received on Umar Farouk Abdulmutallab.

The admission is embarrassing for the White House and threatens to provoke a rift with Gordon Brown. The conflicting briefing over the shared intelligence also suggests that the transatlantic relationship may have weakened in recent months.

Confirmation that Abdulmutallab's name was passed to the US in 2008 would be a major blow to Mr Obama, although it could also open up accusations that George W Bush's administration failed to collate intelligence properly.

The Prime Minister's spokesman disclosed on Monday that MI5 information had been shared with the Americans more than a year ago. Alan Johnson, the Home Secretary, confirmed this in the House of Commons yesterday. The information is understood to have detailed Abdulmutallab's contacts with radical preachers but did not give warning that he might be a terrorist threat.

White House sources are thought to be furious over the British intervention, with Mr Obama already under pressure over intelligence failures concerning the thwarted attempt to blow up the US airliner.


Mr. Brown was going to tell Obama more just before Bambi refused to meet with him ...

Yesterday, the Prime Minister's spokesman played down the rift. Both British and American officials insisted the intelligence would not have prevented the attempted attack.

However, there are growing questions as to why Abdulmutalab was granted a US visa and why his name was not on a US watch list.

In an official briefing on Monday, the Prime Minister's spokesman said of the Detroit bomber: "Clearly there was security information about this individual's activities and that was information that was shared with the US authorities."

A US counter-terrorism official did not deny that information on Abdulmutallab had been received from Britain but told The Daily Telegraph: "It's wrong to think that there was, from any source, information that identified Abdulmutallab as a terrorist, let alone a terrorist who was planning to carry out an attack in the United States."

Yesterday morning, the Prime Minister's spokesman issued a revised statement that said: "There is no suggestion that the UK passed on information to the US that they did not act on." He then said that Downing Street would not be commenting further on intelligence matters.

Chris Grayling, the shadow home secretary, said: "This is the second time in a week that Downing Street had given false information to the US about the nature of its discussions with the United States about over terrorist issues. For a Prime Minister to behave in this way is nothing short of a complete disgrace. These are highly sensitive issues of national importance and should be dealt in a manner that is free from political opportunism and spin."
Posted by: Steve White || 01/06/2010 15:02 || Comments || Link || E-Mail|| [298 views] Top|| File under:
India-Pakistan
Eighty per cent of Mohmand cleared, says army
[Dawn] Security forces on Tuesday said they flushed out most of the militants from the Mohmand tribal region.

Due to normalisation of the situation, schools and some bazaars had opened in the cleared areas and government offices also started their operations.

"Mohmand is a big agency and up till now 80 per cent of the area has been cleared," commander of the Mohmand Operation, Colonel Saifullah, said.

He said operations near the Afghan border were necessary as militants take refuge in the region.

Around 350 militants were killed while 300 others were severely injured, he said.

Regarding the security forces' causalities, he said around 65 soldiers had been martyred in 2008 and 2009.

He said resistance was still being faced in the region's Safi tehsil and Khwazai tehsil but now the forces were shifting towards the next phase which entailed bringing stability to the area.

Security forces rubbished off reports of Nato forces penetrating Mohmand and other tribal areas and said Pakistan's borders were being tightly guarded.

Colonel Saifullah did not give any tentative date for wrapping up the operation but said the army wants to wind it up as soon as possible.

Posted by: Fred || 01/06/2010 00:00 || Comments || Link || E-Mail|| [495 views] Top|| File under: TTP
Fazl asks govt to quit U.S. alliance
[The News (Pak) Top Stories] Jamiat Ulema-e-Islam-Fazl (JUI-F) chief Maulana Fazlur Rehman has asked the government to quit the United States-led alliance against terror and implement the resolution unanimously passed by parliament for formulating anti-terror policies to safeguard Pakistan's integrity.

"It is due to the government's pro-US polices that the war on terror has reached our homeland and now lives and properties of the people are not safe," he said while talking to reporters on Monday after offering Fateha for the souls of Shah Hasankhel, who died in the massive suicide blast.

Fazlur Rehman said the nation was paying a heavy price for the pro-US policies of the present government. He said 58 per cent issues relating to terrorist activities in the country would come to an end if the government announced its withdrawal from the so-called US-led alliance against terrorism. The government, he said, should review its policies in the light of the resolution passed by parliament instead of mere condemning the terrorist activities in the country. He said the government should ponder over the reasons and factors behind Shah Hasankhel-like incidents. The JUI-F leader sympathised with the bereaved families and affected people of the village.

Posted by: Fred || 01/06/2010 00:00 || Comments || Link || E-Mail|| [339 views] Top|| File under: Jamaat-e-Ulema Islami
Perpetrators of Ashura blast identified: police
[Geo News] Culprits responsible for the bomb blast at the Karachi's main Ashura procession have been identified, CCPO Karachi Wasim Ahmed told Geo on Tuesday.

Speaking to Geo News, the CCPO disclosed that police was now aware how the Ashura blast was planned. "We are also aware who wants to disturb peace of Karachi city," he said.

Ahmed said he was aware of the perpetrators of Ashura blast and other leads in this regard. He further said a similar attempt to carry out another terrorist attack in Karachi was thwarted by the police on 1st January.

"We have successfully safeguarded the city for two years, he said, adding he can not share these information according to some compulsion," said Ahmed.
Posted by: Fred || 01/06/2010 00:00 || Comments || Link || E-Mail|| [305 views] Top|| File under: al-Qaeda in Pakistan
Israel-Palestine-Jordan
Egyptian border guard shot dead in clash with Gazans
Egyptian security forces and Palestinians clashed at the Gaza border on Wednesday over the delay of an international aid convoy, killing one Egyptian border guard and wounding 10 Palestinians.

The Egyptian state news agency said Palestinians shot and killed the border guard who was in a observation tower overlooking the frontier. Nine other guards were injured by stones.

Posted by: g(r)omgoru || 01/06/2010 09:09 || Comments || Link || E-Mail|| [331 views] Top|| File under:
PFLP: Suspension of negotiations no longer sufficient
[Ma'an] The Popular Front for the Liberation of Palestine called for a review of the Oslo process and negotiations that stem from its premises, blaming the recent Israeli decision to okay construction of tens of new settlement homes in East Jerusalem.

In a statement, the party lamented what it called the "extent of Israeli disregard for the Palestinian side, the Arab side and international law," and said Palestinians require a renewed position, stronger than the settlement construction halt for peace talks position currently held by the Palestinian Authority.

The PFLP said the Palestinian priority should be on the creation of a unified leadership, the revival of the national struggle with the PLO as the sole representative of the Palestinian people. Within that framework, it said, a new strategy for dealing with Israel must be formulated.
Posted by: Fred || 01/06/2010 00:00 || Comments || Link || E-Mail|| [298 views] Top|| File under: PFLP
Hamas pledges loyalty to Arabs: Saudi FM
[Al Arabiya Latest] Exiled Hamas leader Khaled Meshaal has assured Saudi Arabia his movement is loyal to Arab states, the kingdom's foreign minister, Prince Saud al-Faisal, said on Tuesday.

"I asked Khaled Meshaal whether the movement stood with Arabs or with others," Prince Saud said, referring to Iran, a strong regional backer of Hamas, the Islamist group that rules Gaza.

"Meshaal insisted that Hamas was an Arab movement and that the Palestinian question was an Arab issue," the Saudi minister said at the Red Sea resort of Sharm el-Sheikh after talks with Egyptian President Hosni Mubarak.
Posted by: Fred || 01/06/2010 00:00 || Comments || Link || E-Mail|| [305 views] Top|| File under: Hamas
Saudi Arabia and Iran haggle over Bin Laden's children
The London daily Al-Sharq Al-Awsat reports that Bakr bin Laden, Osama's 16-year-old son, arrived in Damascus on December 25, 2009 after spending 8 years in Iran, while his sister Iman is still taking refuge at the Saudi embassy in Tehran. Another son of Bin Laden, Omar, said that he and his mother have requested visas to enter Iran but have not yet been granted them.

Saudi Foreign Minister Saud Al-Faisal said on Sunday (January 3) that Saudi Arabia was negotiating a deal with Iran to release Iman, and the Saudi daily Al-Majalla reported December 28 that Syria was mediating between the two countries in this affair.
Posted by: ryuge || 01/06/2010 12:20 || Comments || Link || E-Mail|| [354 views] Top|| File under:
Execution threats
Iran's interior minister warned opposition activists on Tuesday they risk execution as enemies of God if they continue anti-government demonstrations, and the foreign ministry said arrested foreigners face punishment.

Interior Minister Mostafa Mohammad Najjar made the latest threat after the Intelligence Ministry said on Monday several foreigners engaged in a "psychological war" against the Islamic Republic were arrested on Dec. 27 in the bloodiest unrest since the aftermath of a disputed June 12 presidential poll.

The opposition says the vote was rigged to secure President Mahmoud Ahmadinejad's re-election. The authorities deny the accusations, which they say were part of a Western-orchestrated plot to overthrow the Islamic system.

Eight people were killed in clashes between security forces and supporters of opposition leader Mirhossein Mousavi on the Shi'ite mourning day of Ashura. More than 40 leading reformists, including four advisers to Mousavi, have since been arrested.

"After Ashura, anyone who takes part in riots will be considered as 'mohareb' (waging war on God) and an opponent of national security," Najjar said, according to the official IRNA news agency.

Despite such warnings, the opposition has shown no inclination to back down and street protests have continued sporadically in the six months since the vote.
Posted by: Fred || 01/06/2010 00:00 || Comments || Link || E-Mail|| [324 views] Top|| File under: Govt of Iran
Who's in the News
60
[untagged]
3
Hamas
2
Govt of Iran
2
TTP
1
Commies
1
Global Jihad
1
al-Qaeda
1
al-Qaeda in Arabia
1
Jamaat-e-Ulema Islami
1
PFLP
1
Pirates
1
Popular Resistance Committees
1
Islamic Courts
1
al-Qaeda in Pakistan
Bookmark
E-Mail Me
The Classics
The O Club
Rantburg Store
The Bloids
The Never-ending Story
Thugburg
Gulf War I
The Way We Were
Bio
Merry-Go-Blog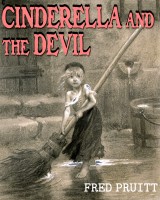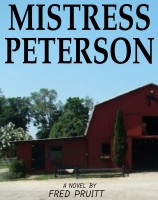 On Sale now!


A multi-volume chronology and reference guide set detailing three years of the Mexican Drug War between 2010 and 2012.

Rantburg.com and borderlandbeat.com correspondent and author Chris Covert presents his first non-fiction work detailing the drug and gang related violence in Mexico.

Chris gives us Mexican press dispatches of drug and gang war violence over three years, presented in a multi volume set intended to chronicle the death, violence and mayhem which has dominated Mexico for six years.
Click here for more information


Meet the Mods
In no particular order...


Steve White
Seafarious
Pappy
lotp
Scooter McGruder
john frum
tu3031
badanov
sherry
ryuge
GolfBravoUSMC
Bright Pebbles
trailing wife
Gloria
Fred
Besoeker
Glenmore
Frank G
3dc
Skidmark
Alaska Paul



Better than the average link...



Rantburg was assembled from recycled algorithms in the United States of America. No trees were destroyed in the production of this weblog. We did hurt some, though. Sorry.
34.234.207.100