Afghanistan
Educated GIs wage war in Afghanistan
As the 10th Mountain Division prepared to go to Afghanistan this month, its Third Brigade ordered boxes of the Pakistani journalist Ahmed Rashid's seminal book "Taliban" to be issued to officers along with body armor, high-tech seven-layer cold weather uniforms and ballistic-grade Oakley Blade wraparound sunglasses.

When the 10th Mountain went to Afghanistan in the fall of 2001, their task was purely military: to hunt down Taliban and al Qaeda fighters. That mission remains, but now the goal is as much a political one: to bolster the American-supported government of President Hamid Karzai.

The 10th Mountain, one of the Army's best units, is developing a military ethos that goes beyond the tactics of past conventional warfare to a new age of ideological war.

In a series of interviews as the soldiers — about half of them combat veterans — prepared for their deployment this month, the division's commander, Maj. Gen. Benjamin C. Freakley, and other officers spoke of the heightened language and cultural training they had instituted to meet the new challenges in a conflict against militant Islam that Secretary of Defense Donald Rumsfeld recently referred to as "the long war."
Continued on Page 49
Posted by: Dan Darling || 02/16/2006 02:17 || Comments || Link || E-Mail|| [10795 views] Top|| File under:
Islamabad, Kabul agree to enhance anti-terror efforts
Pakistan and Afghanistan have agreed to enhance security cooperation to combat terrorism and deal with the growing problem of cross-border incursions. This understanding was reached at a meeting between President Pervez Musharraf and Afghan President Hamid Karzai at President's House on Wednesday.

The Afghan president arrived on a three-day visit to Pakistan on Wednesday. The meeting reviewed the regional security situation along with the latest developments in the war on terror. The two leaders agreed to use the Pakistan-Afghanistan-US Tripartite Commission to increase security coordination and intelligence sharing. President Musharraf said that greater bilateral intelligence cooperation and coordination at the tripartite forum will help combat "the menace of terrorism, which retards regional progress".


So Perv agreed to snuff out the Taleban in Waziristan, did he? What's that? He didn't? Oh. Never mind.
Posted by: Fred || 02/16/2006 00:00 || Comments || Link || E-Mail|| [10794 views] Top|| File under:
Arabia
U.A.E. embarking on terror crackdown
The United Arab Emirates is trying to shield itself against terror by cracking down on extremists and promoting a culture of moderation, Interior Minister Sheikh Seif bin Zayed al-Nahyan said Wednesday. "Over the past years, we have handed over a number of people wanted on security charges to their countries" in keeping with international agreements, Sheikh Seif said. "The authorities also started dealing with extremist elements among expatriates more than 20 years ago by considering them persona non grata, and consequently forcing them to leave the country," he said.

Expatriates, mostly South Asians, make up some 80 percent of the four-million population of the U.A.E., which has so far managed to escape attacks by suspected Al-Qaeda militants who have struck in neighboring countries, notably Saudi Arabia. The minister said one factor which "has protected our country from acts of violence so far" is that "all residents ... (are) here in order to make a living, not in order to achieve political or suspicious partisan goals."

Sheikh Seif, a member of the ruling family in Abu Dhabi, did not give details about the expelled suspects. But one of the most prominent militants known to have been extradited to the U.S. after Emirati authorities arrested him in October 2002 is Abdel-Rahim al-Nashiri, who was described at the time as Al-Qaeda's chief for naval operations and its operations chief in the Gulf. Nashiri, born in Saudi Arabia but of Yemeni descent, was sentenced to death in absentia by a Yemeni court in 2004 for playing a major role in the October 2000 bombing of the U.S. destroyer Cole in Aden port, killing 17 U.S. sailors. He is also suspected of involvement in other attacks against U.S. and French targets.

The U.A.E. is also known to have handed over to Pakistan in 2004 the leader of a Pakistani Islamist group linked to Al-Qaeda chief Osama bin Laden. The minister said U.A.E. authorities had not uncovered "organized terrorist cells in the accepted sense of the word, but a group of individuals, mostly expatriates, who espouse views that conflict with the line of centrism and moderation upheld by the U.A.E." None of those detained had carried out attacks inside the country, he said. Efforts to stop illegal infiltrations into the U.A.E. had also led to "the arrest of many extremist elements," he added.
Posted by: Fred || 02/16/2006 00:00 || Comments || Link || E-Mail|| [10793 views] Top|| File under:
Caribbean-Latin America
Potential Blackwater business development opportunity - Spanish fluency required.
Venezuela will need to buy more weapons to equip its reservists. Venezuela has increased the number of reservists in its military to a total of two million men and women. Army high command spokesman Col Herrera Jimenez said that around one-and-a-half million Venezuelans had recently signed up to become reservists.

He said the kind of war Venezuela wanted to fight was a people's war like in Iraq, "where an entire population is rising up against a foreign aggressor".

The news may alarm the US and countries neighbouring Venezuela.


We're certainly not threatened, but neighboring countries have to be worried. It becomes easier for Hugo to threaten them, and some of the new rifles could end up in the hands of 'rebels'.

Since last November, Venezuela's armed forces have been carrying out a massive recruitment drive for new reservists. Col Jimenez, who is in charge of the military's recruitment programme, said that the country's two million reservists would serve in the territorial guard and the reserve of the army, air force and navy. "We fully expect these reservists be armed and to be able to fight in the front line if and when required," he said. He said the four months of basic training would start in the first week of March.


What they are really doing, as a first step, is solidifying their control over the countryside by arming their supporters. Much more difficult for the opposition to act if there are a million rifles out there. The second step is to force the opposition to surrender to them or be killed. These 'milita' types wouldn't last 15 minutes against trained soldiers, but in a 'Rwanda' type situation, it's like handing all your supporters a machete.

Venezuela's military high command and indeed President Hugo Chavez himself say they want to boost the country's defences to repel any potential threat or attempt to invade the country. His decision to increase the reservists from 500,000 last year to two million means that around one in five Venezuelan adults could be called up for military service in the event of war.

President Chavez has repeatedly accused the US of aggressive behaviour towards Venezuela. The US has a military reserve roughly half the size of the one being assembled in Venezuela.
However Venezuela only has enough rifles to equip its professional army of around 80,000 soldiers. But last year President Chavez announced the military was purchasing a further 100,000 Russian assault rifles. The government is also studying the possibility of manufacturing many more of these Kalashnikov rifles in Venezuelan factories.


As I recall, the rifles being purchased were an older variant of the AK-47: not used by professional soldiers these days, but good enough to kill your opposition.
Posted by: Besoeker || 02/16/2006 09:20 || Comments || Link || E-Mail|| [10793 views] Top|| File under:
China-Japan-Koreas
Japanese Co. suspected of exporting Nuke equipment

02/16/2006
The Asahi Shimbun

Manufacturer Mitutoyo Corp. apparently evaded export restrictions by understating the precision of measuring instruments sold overseas that can be used to develop nuclear weapons, police sources said.


What's this "dual-use" you speak of?



The Kawasaki-based company is also suspected of changing the name of the exported equipment from the one used in Japan.

Tokyo's Metropolitan Police Department (MPD) is investigating the company on suspicion it exported two three-dimensional measuring instruments to Thailand and China around 2001 without obtaining the required permission from the Ministry of Economy, Trade and Industry.

Under the Foreign Exchange and Foreign Trade Control Law, measuring equipment with a certain level of precision cannot be exported without the approval of the trade ministry.

Under the current rules, companies are required to submit a report to the ministry on their export plans for items considered subject to the regulations.

Police suspect Mitutoyo understated the precision level of the measuring instruments to get around the rules. The instruments can be used in designing equipment needed for uranium enrichment.

That could be…how do you say…Troublesome.



Mitutoyo officials have denied exporting products with such a high level of precision,

Lies I tells ya…all lies!

but MPD investigators tested the instruments that surfaced in Thailand and China and concluded that they should have been subject to the export controls, the sources said.

The instruments exported were called BLN, although they were identical to the machinery under a different name in the Japanese market.

The MPD suspects the company started lying about the technology of the instruments and changed the name of the products in the early 1990s,

Sort of like… Liberal to Progressive…same thing just a cooler sounding name.

when controls around the world tightened for exports that could be used for military purposes.

Around that time, suspicions were heightening that Iraq and North Korea were developing nuclear weapons. The international community stepped up efforts to regulate exports of certain products to those two countries, as well as Libya and Iran.

You remember…that whole "Axis of Evil" Hub-Bub.



MPD investigators suspect Mitutoyo was concerned that the stricter rules would severely hurt its business operations, which depended heavily on exports.

Nuclear Holocaust is a bad thing…but were talkin' Bottom-line here folks

.

Mitutoyo, in fact, tried to export three-dimensional measurement equipment to Iran via a trading house in Tokyo in 1993. But the trade ministry refused to give a permit because of the machinery's advanced technology.

Got the paperwork all filled out and everything…Lets see here...Shipping to Kahn something er other…Not sure what his first name is…but his initials are A.Q.



Police want to determine if Mitutoyo knew its actions violated export regulations and whether company officials understood the overseas sales route of the precision instruments.

Well there was that thing about a dozen years ago…but we figured things were more relaxed now.



Mitutoyo is known to have exported six precision measuring devices to a dubious Malaysian company.

Name one that isn't.

Three of six instruments were found two years ago in Libya by inspectors of the International Atomic Energy Agency.

Police suspect the instruments were sold in the black market for equipment and materials used in nuclear weapons development.



And now for the comforting part.


The whereabouts of the three other instruments remain unknown.

(IHT/Asahi: February 16,2006)


Posted by: DepotGuy || 02/16/2006 12:40 || Comments || Link || E-Mail|| [10794 views] Top|| File under:
Kimie profile with free Halfbright and Kim foto suitable for framing.
Profile: Kim Jong-il


I know I'm an object of criticism in the world, but if I am being talked about, I must be doing the right things
Kim Jong-il
Either that, or you're a spectacular lunatic. When they make those twirly motions next to the ear, they're saying you're a nutbug.

The little that is known about Kim Jong-il, North Korea's leader, conjures up a caricature of a diminutive playboy, a comic picture at odds with his brutal regime. Diplomats and escaped dissidents talk of a vain, paranoid, cognac-guzzling hypochondriac. He is said to wear platform shoes and favour a bouffant hairstyle in order to appear taller than his 5 feet 3 inches.

But analysts are undecided whether his eccentricities mask the cunning mind of a master manipulator or betray an irrational madman. Mr Kim may well encourage the myth-making surrounding him precisely in order to keep the Western world guessing. North Korea has little to bargain with, and ignorance breeds fear.



Balance and photo at the link.
Posted by: Besoeker || 02/16/2006 00:00 || Comments || Link || E-Mail|| [10794 views] Top|| File under:
Europe
Don't Burn Muhammad
In 711 Muslim armies crossed the Strait of Gibraltar. They took Spain by force and remained there until they were thrown out during the reconquista in 1492. Every year, in a tradition that goes back to the 16th century, Spanish villages still celebrate the liberation from the Moors (as the Muslims were locally called) during "Moros y Cristianos" festivals in which effigies of the prophet Muhammad – the so-called "la Mahoma" – are mocked, thrown out of windows, and burned.

Now the Spanish, having witnessed what happened to the Vikings recently, are wondering whether they can still continue their tradition of "offending Muslims." The village of Bocairent near Valencia decided this year to discontinue the century old tradition of mocking and burning effigies of Muhammad. Bocairent does not want to risk becoming the target of suicide bombers.

In Belgium, as we reported last week, the organizers of the traditional carnival (mardi gras) parade of Aalst hope that the participants in this year's parade will be sensible enough not to offend Muslims by dressing up in burqas or posing as Muhammad. But not only the Belgian authorities are worried. The neighbouring Netherlands have a tradition of dressing up at carnival as well.

The authorities in Oldenzaal have decided that mocking Muhammad will not be tolerated. "We will be very strict," they told the media. Similar prohibitions have also been imposed in the province of Limburg, where carnival (this year from 26 to 28 February) is a very old tradition. Participants can mock whomever they want, except Muslims. "Making allusions to the cartoon crisis will not be tolerated either," the organizing committee of a carnival parade in Brabant said.

Some Dutch, however, are made of sterner stuff. Last Friday, at the conclusion of a debate on Dutch television about the Muhammad cartoons, an animated cartoon was shown. It was made by Joep Bertrams, who won an award last year for being the best Dutch political cartoonist of 2005. See it here. The title "Gevoelig" means "Sensitive."
Posted by: tipper || 02/16/2006 20:15 || Comments || Link || E-Mail|| [10794 views] Top|| File under:
BBC Spooked by al-Qaeda
BBC bosses are ready to AXE a £1million episode of hit drama Spooks in which an al-Qaeda terrorist is shot dead — in case it upsets Muslims. Filming the assassination plot for the MI5 drama took four weeks. But actor Shaun Dingwall who plays a renegade Christian gunman, fears he could become a target for fundamentalists if the scene is aired. In the episode, due to be shown later this year, a religious nut played by Shaun, 35, guns down the fanatic on the steps of London's High Court. But production sources admitted it could be canned. One said: "In the climate of Muslim fury over cartoons, Shaun isn't sure about it all."
Posted by: mrp || 02/16/2006 18:23 || Comments || Link || E-Mail|| [10793 views] Top|| File under:
Iran's nuclear activity is military, says French minister
France's foreign minister has said Iran is operating a "clandestine military nuclear programme" and called on the United Nations Security Council to take strong action in order to avoid a potential crisis.

Philippe Douste-Blazy told a French television station that Teheran's had ignored international warnings and was not telling the truth about its nuclear ambitions.

"No civil nuclear program can explain the Iranian nuclear program. It is a clandestine military nuclear program," said Mr Douste-Blazy.

"The international community has sent a very firm message in telling the Iranians to return to reason and suspend all nuclear activity and the enrichment and conversion of uranium, but they aren't listening to us."

Mr Douste-Blazy's comments are the latest stage in the diplomatic row over Iran's decision to resume nuclear enrichment work. Teheran insists it is to generate nuclear power but the international community fears the country is building nuclear weapons.

The UN Security Council is to consider Iran's nuclear programme next month after European-led negotiations failed to persuade Iran to suspend parts of its nuclear program.

"Now it's up to the Security Council to say what it will do, what means it will use to stop, to manage, to halt this terrible crisis of nuclear proliferation caused by Iran," Mr Douste-Blazy said.

Ali Larijani, Iran's chief nuclear negotiator, hit back at the comments by telling French radio Iran was a responsible country that was not seeking to build a bomb, and blaming "Western propaganda" for escalating the issue.
Posted by: tipper || 02/16/2006 07:25 || Comments || Link || E-Mail|| [10793 views] Top|| File under:
Ignalinsk Nuclear Power Station Linked with Al-Qaeda
Viktoria Zakurko, a Lithuanian citizen, was arrested in the UK last weekend suspected of links with al-Qaeda. British and Lithuanian law enforcement agencies are particularly apprehended since the detainee's father works in the security of the Ignalinsk nuclear power station.

The Lithuanian, who now resides in Liverpool, has been arrested on the grounds of her relations with Lebanese citizen Mohammed Benhammedi who is believed to be a financier of al-Qaeda.

Just wait til you get home, young lady.

The 19-year-old met the Lebanese businessman through mutual friends and left for Liverpool where she "met him every second night", she says.


Got into a 'relationship' with an exotic foreigner, and now it's come home to bite her.

Benhammedi was detained last Wednesday and charged with violations of migration regulations. His accounts were frozen as suspected to be financing al-Qaeda. Viktoria Zakurko told the British press that she does not believe the accusations and ready to wait for her lover all her life.


"Or until my friends call me to go clubbing."

The British police got apprehended as they learnt that the girl's father, Sergey Zakurko, works in Lithuania as a security man at the Ignalinsk nuclear power station.

Posted by: anonymous5089 || 02/16/2006 01:39 || Comments || Link || E-Mail|| [10798 views] Top|| File under:
Muslim institute dares Iranian leader to visit Auschwitz
A Muslim cultural institute in Germany on Monday criticised Iranian President Mahmoud Ahmadinejad for disparaging the Holocaust, daring him to visit the Auschwitz concentration camp. "In this place of horror he can again deny the Holocaust, if he has the courage," a spokesman for the Islam-Archiv-Deutschland Central Institute told the German Catholic press agency KNA.

In recent statements, the hardline Iranian president has dismissed the Nazis' systematic slaughter of mainland Europe's Jews as a "myth" used to justify the creation of Israel and called for the state to be "wiped off the map". By denying the Holocaust, Ahmadinejad not only denigrated the Jewish victims of the genocide but also the 200,000 Roms and Arabs murdered in the "gypsy camp" of Auschwitz-Birkenau and other camps, the institute spokesman said. The fact that the president of an Islamic state repeated Nazi anti-Semitism was harmful to the image of Islam and "a disgrace for all the world's Muslims", he added.

The Berlin-based institute, founded in 1927, is the oldest Muslim body in Germany. It has been dedicated to preserving the community's archives since the 18th century and fostering relations between Muslims and other religions.

A controversial contest for cartoons of the Holocaust was launched in Iran on Monday in a tit-for-tat move over European newspaper publications of caricatures of the Prophet Mohammed that have angered Muslims worldwide. The first entry was said to be from renowned Australian cartoonist Michael Leunig, according to the website organising the competition with Iran's biggest-selling newspaper Hamshahri.
Posted by: tipper || 02/16/2006 00:00 || Comments || Link || E-Mail|| [10795 views] Top|| File under:
Great White North
US requests Khadr extradition
The United States has formally requested the extradition of a Canadian man accused of supplying weapons to al Qaeda, but the process could take years, officials said on Wednesday. U.S. authorities say Abdullah Khadr, 24, also conspired to kill Americans abroad. Khadr was arrested in Toronto in December two weeks after returning to Canada from Pakistan.

Khadr is the eldest son of Ahmed Said Khadr, who was an alleged al Qaeda financier and close friend of Osama bin Laden. He was killed in a 2003 gun battle in Pakistan. Brother Omar Ahmed Khadr is the only Canadian held at the U.S. prison camp at Guantanamo Bay, Cuba.

Canada's Justice Department now has 30 days to approve the U.S. request and if it says yes, a court hearing will be held to consider the extradition. Khadr can appeal that decision all the way to the Supreme Court, and it could be a long time before a final ruling is made. "We have (extradition) cases that have been around for five years," said a Justice Department spokesman.

Khadr said he was tortured in a Pakistani prison where he was detained without charges in October 2004.
Posted by: Dan Darling || 02/16/2006 02:13 || Comments || Link || E-Mail|| [10796 views] Top|| File under:
Home Front: Politix
Fitzgerald going after NYT anonymous sources again
Prosecutor Patrick Fitzgerald was back in court seeking information about the New York Times' anonymous sources on Monday, this time appealing his setback in a lower court.

Fitzgerald is best known for being the special prosecutor whose investigation led to the indictment of Vice President Dick Cheney's chief of staff, Lewis "Scooter" Libby.

Former Times reporter Judith Miller spent 85 days in jail in that case last year for resisting Fitzgerald's request to reveal her sources, and the two have been pitted against each other once again in a free-speech battle over journalists' rights to keep their sources secret from prosecutors' probes.

The case argued in a New York courtroom on Monday started when Fitzgerald was in the U.S. Attorney's Chicago office, before he was appointed special counsel over the leak of a
CIA operative's name. The two cases are not directly related, though both involve reporting by Miller, and others, when she was still at the Times.

Fitzgerald is seeking phone records relating to newspaper articles on government probes into Islamic charities during the fall of 2001, shortly after the September 11 attacks. The government wants to uncover the identities of government sources who might have given information to the reporters. U.S. District Judge Robert Sweet ruled in February 2005 the phone records were protected from disclosure by a reporter's privilege under the First Amendment of the Constitution, which guarantees freedom of speech and freedom of the press.

Back then, Times' lawyer Floyd Abrams called Sweet's decision "a major vindication for First Amendment interests," and now Fitzgerald is seeking to overturn that ruling.

Abrams on Monday reiterated his argument that reporters' phone records were protected free speech under the U.S. Constitution and should be kept secret from the government. With Fitzgerald sitting quietly on the sidelines, Special Assistant U.S Attorney Jim Fleissner argued there should be limitations on a reporter's privilege in refusing to release telephone records.

Grand jury investigations were sufficient to protect reporters and their sources because they take place behind closed doors, and were the only way to resolve inquiries into government leaks, Fleissner said.

But Abrams said if the telephone records were released, "dozens of individuals" would be identified. "Telephone records are the embodiment of the speech of these journalists and require the same level of protection," Abrams told the court.

There was no indication when the appeals court judges would rule on whether to overturn the lower court decision.
Posted by: Dan Darling || 02/16/2006 02:58 || Comments || Link || E-Mail|| [10793 views] Top|| File under:
Justice Department reviewing role in NSA decision
The Justice Department's Office of Professional Responsibility has opened an internal investigation into the department's role in approving the Bush administration's warrantless domestic eavesdropping program, officials said yesterday.

In addition, Attorney General Alberto R. Gonzales signaled in an interview with The Washington Post yesterday that the administration will sharply limit the testimony of former attorney general John D. Ashcroft and former deputy attorney general James B. Comey, both of whom have been asked to appear before the Senate Judiciary Committee regarding the program.

"Clearly, there are privilege issues that have to be considered," Gonzales said. "As a general matter, we would not be disclosing internal deliberations, internal recommendations. That's not something we'd do as a general matter, whether or not you're a current member of the administration or a former member of the administration."

"You have to wonder what could Messrs. Comey and Ashcroft add to the discussion," Gonzales added.

In response to the comments last night, Senate Judiciary Committee Chairman Arlen Specter (R-Pa.) said he has asked Gonzales for permission to call Ashcroft and Comey to testify but has not received an answer.

"I'm not asking about internal memoranda or any internal discussions or any of those kind of documents which would have a chilling effect," Specter said.

But he said he would expect Ashcroft and Comey to talk about the legal issues at play in the case, including debates within the administration that included a visit by high-level officials to Ashcroft while he was in a hospital bed in 2004.

The remarks are among the latest developments in the debate over the National Security Agency program, which was first revealed in media reports in December. President Bush and his aides have strongly defended the program as both lawful and necessary to track suspected al Qaeda associates, but many legal scholars and lawmakers on both sides of the aisle have raised doubts about the program's legality.

In a letter to Rep. Maurice D. Hinchey (D-N.Y.), Office of Professional Responsibility counsel H. Marshall Jarrett said that his office has "initiated an investigation" into the Justice Department's role in the NSA surveillance program. The letter, dated Feb. 2 but not received by Hinchey until yesterday, indicates that the probe will include "whether such activities are permissible under existing law."

But Justice Department spokeswoman Tasia Scolinos said the inquiry will be more limited: "They will not be making a determination on the lawfulness of the NSA program but rather will determine whether the department lawyers complied with their professional obligations in connection with that program."

Scolinos also said that "OPR routinely looks into issues of this kind."

Hinchey, who requested the investigation along with three other House Democrats, said he welcomes a probe into "how President Bush went about creating this Big Brother program."

Elsewhere in the Capitol yesterday, Democrats and Republicans skirmished on several fronts in the debate regarding proper congressional oversight of the program.

The House Judiciary Committee, voting largely along party lines, rejected a Democratic measure asking the attorney general to provide the legal opinions and other documents related to the surveillance program. Rep. John N. Hostettler (Ind.) was the only Republican who joined the panel's Democrats in supporting the proposal by Rep. John Conyers Jr. (D-Mich.).

The Senate intelligence committee is scheduled to vote today on a Democratic proposal to launch a congressional inquiry into the NSA program. One member, Sen. Mike DeWine (R-Ohio), opposes an investigation but wants legislation to exempt the surveillance program from the 1978 Foreign Intelligence Surveillance Act.

That idea got a thumbs-down yesterday from some prominent players, including Specter and Rep. Jane Harman (Calif.), the House intelligence committee's top Democrat. The surveillance law can be modified as needed, and remains the best vehicle for setting guidelines for government efforts to eavesdrop on phone calls and e-mails, Specter told reporters. But thus far, he said, "the administration will simply not comply with that statute."

Harman agreed that Congress can modify FISA or make other changes, such as appropriating more resources for the judges and aides handling requests for secret warrants, if the administration shows they are needed.
Posted by: Dan Darling || 02/16/2006 02:27 || Comments || Link || E-Mail|| [10795 views] Top|| File under:
Justice Department reviews role of lawyers in NSA spying
The ethics office of the Justice Department has begun a review of the department's role in the National Security Agency's domestic eavesdropping program, a move that could shed light on internal dissension over the legal status of the secret program.

The review, being conducted by the department's Office of Professional Responsibility, is the first formal government inquiry into the surveillance program since its existence was reported by The New York Times in December.

The head of the office, H. Marshall Jarrett, disclosed the inquiry in a Feb. 2 letter to Representative Maurice D. Hinchey, Democrat of New York, who had joined three other Democrats in calling for an investigation. The letter was received Wednesday because of a delay for routine irradiation of mail sent to Congress, Mr. Hinchey's spokesman said.

The Justice Department review was begun despite public assurances by Attorney General Alberto R. Gonzales and President Bush that the program is legal and closely monitored by government lawyers.

Congress has not opened any investigation of the program, despite the urging of Democrats, some Republicans and privacy advocates, who believe that the eavesdropping violates the Foreign Intelligence Surveillance Act because it is conducted without court warrants.

The Senate Intelligence Committee is scheduled to hold a closed meeting on Thursday to decide whether to conduct its own examination, but the White House strongly opposes an investigation, and Democrats say they are pessimistic that a full inquiry will be opened.

The Office of Professional Responsibility investigates accusations of unethical or improper conduct by department lawyers. Justice Department officials played down the significance of the investigation, stressing that it will not look at whether the program was legal.

"O.P.R. routinely looks into issues of this kind," said Tasia Scolinos, a department spokeswoman. "They will not be making a determination on the lawfulness of the N.S.A. program, but rather will determine whether the department lawyers complied with their professional obligations."

Senior department officials, including Attorney General John Ashcroft and his chief deputy, James B. Comey, voiced concerns in 2004 about the program's legal underpinnings. Those concerns led the department to balk at approving the program for a time and led the administration to suspend the program for several months, officials with knowledge of the deliberations have said.

The concerns also prompted the N.S.A. to impose tighter controls on how it determined that someone suspected of having links to Al Qaeda should have their communications monitored.

The Justice officials' concerns were noted in the letter sent Jan. 9 to Mr. Jarrett, of the Office of Professional Responsibility, by Mr. Hinchey and Representatives Henry A. Waxman and Lynn Woolsey of California and John Lewis of Georgia.

The letter asked Mr. Jarrett to open an investigation to answer questions about the department's role, including when and how the department authorized the program, what Mr. Comey's objections were and what led to the department's auditing of the program in 2004.

In his reply, Mr. Jarrett acknowledged the Democrats' questions, including "whether such activities are permissible under existing law."

"For your information, we have initiated an investigation," replied Mr. Jarrett.

Some critics of the N.S.A. program said that they welcomed the review, but that a broader outside inquiry into the program was still needed.

Senator Patrick J. Leahy of Vermont, the top Democrat on the Judiciary Committee, said the Justice review should be "independent and free from the strong-arming of those interested in trying to paper over this illegal program." He said the inquiry was "potentially constructive" but would not substitute for "strong Congressional oversight."

Anthony D. Romero, executive director of the American Civil Liberties Union, said the decision was a "step in the right direction, raising some of the questions that need to be answered, but it doesn't go far enough."

Lawyers for Adham Amin Hassoun, a co-defendant of Jose Padilla in a terrorism case, asked a federal judge on Tuesday to order the government to provide electronic intercepts by the N.S.A. that were not approved by a court. A second motion requests that the judge review intercepts collected under the Foreign Intelligence Surveillance Act and throw out any that appear to have been illegal.
Posted by: Dan Darling || 02/16/2006 02:25 || Comments || Link || E-Mail|| [10794 views] Top|| File under:
Able Danger gets even more complicated
The Pentagon's top intelligence official told Congress yesterday that his investigation turned up no chart or photo depicting hijacker Mohamed Atta before the September 11, 2001, terrorist attacks, but a Republican lawmaker accused the Bush administration of ignoring evidence.

Testimony before two House Armed Services subcommittees marked the first time that Stephen Cambone, undersecretary of defense for intelligence, testified in public about an intelligence collection program from 1999 through 2000 called Able Danger.

But the hearing did not appear to answer the question about whether Able Danger singled out Atta as an al Qaeda-connected operative more than a year before the attacks.

Mr. Cambone said his probe, which took "6,500 man-hours" and 50 interviews, found no documents to support the statements of five former or current officials who say they remember seeing Atta's name or photo among the thousands that turned up in Able Danger's computer-generated data mining that started in 1999.

"The review did not uncover a chart or charts with information on 9/11 hijacker Mohamed Atta that predated the 9/11 attack," Mr. Cambone testified. "Nor did the review discover any data -- hard copy or soft -- that provided information on Atta prior to the 9/11 attacks."

Rep. Curt Weldon, Pennsylvania Republican, has been on a campaign to prove that such an identification was made.

"There has been no investigation," Mr. Weldon said during a hearing in which several members deferred their 10-minute allotment to him. "There has been no analysis by the 9/11 commission or anyone else."

Mr. Weldon has said the Clinton administration destroyed Able Danger documents, shut down the program and prevented intelligence officers from sharing the information with the FBI.

He has said the September 11 commission ignored evidence from Defense Intelligence Agency officer Army Lt. Col. Anthony Shaffer and failed to include anything about Able Danger in the commission's report. He also has charged that the Bush administration refuses to follow leads he finds.

"Is this a massive effort to deny reality?" he asked.

Mr. Weldon leveled new charges yesterday:

• A retired official told him that an aide to Mr. Cambone said the Pentagon wanted to kill the Able Danger story.

• Another retired intelligence officer is ready to sign an affidavit saying that he, too, remembers hearing the name Mohamed Atta before September 11, 2001.

• Reporters for Time magazine and CNN told Mr. Weldon that Pentagon officials told them that the reason he was investigating Able Danger was because one of the whistleblowers was having an affair with one of the lawmaker's staffers. Mr. Weldon said he knew of no affair.

Mr. Cambone testified that the reason the documents were destroyed during the Clinton administration was to comply with laws prohibiting keeping data for more than 90 days. He also said the FBI maintains that no one blocked meetings between Mr. Shaffer and federal agents.
Posted by: Dan Darling || 02/16/2006 02:21 || Comments || Link || E-Mail|| [10794 views] Top|| File under:
Home Front: WoT
PBS Panel on Armenian Genocide Stirs Protest
Thousands of Armenian Americans are protesting the Public Broadcasting Service's planned panel-discussion program about Turkey's role in the deaths of Armenians during and after World War I. The 25-minute program has generated an outcry because the panel will include two scholars who deny that 1.5 million Armenian civilians were killed in eastern Turkey from 1915 to 1920.

A scene from the one-hour documentary "The Armenian Genocide," which is scheduled to air on PBS in April. A panel discussion is to follow the program.
The program is scheduled to air April 17, a week before the annual Armenian Remembrance Day commemoration, and will follow a one-hour documentary, "The Armenian Genocide," which describes the events surrounding the deaths, as well as denials of complicity by successive Turkish governments. Armenian Americans have publicized an online petition that asks PBS to drop the discussion program. As of last night, more than 6,000 people had electronically added their names to the petition, making it one of the largest organized protests of a PBS program.

As the title implies, "The Armenian Genocide," a documentary by New York filmmaker Andrew Goldberg, is unequivocal in its take on history. PBS agreed to air the film -- whose $650,000 budget was partly funded by Armenian Americans -- without major changes, said Goldberg and Jacoba Atlas, a top PBS programming executive. In the course of reviewing rough cuts of the film, however, Atlas said PBS officials agreed to add the panel discussion to explore other views, particularly the question of why denial exists. "It's a terrific documentary, and while we believe [the genocide] is settled history . . . you still get dissenters," she said in an interview yesterday. "We said, 'Let's approach this head-on and say why this is still contentious.' We thought it was a good thing to have both sides talking to each other. We felt the more you can shed light on an argument, the more the truth becomes clear. This remains a contentious piece of history," Atlas added. "There are just questions around it. Rather than have those questions dismissed, it seemed like a good idea to have a panel and let people have their say."

Subtext is only white Europeans are able to commit genocide and 1.5 million dead Armenians don't really matter that much anyway. Plus Cheney shot a guy this week!

Atlas acknowledged that such an approach is rare for PBS and said that the Alexandria-based service has not had other panels to discuss opposing views of documentaries during her five-year tenure. She declined to say whether a documentary about the Holocaust or about the genocides in Rwanda or Cambodia would require a similar post-documentary discussion. "Those are hypothetical questions," she said.

The panel discussion, hosted by NPR's Scott Simon, was taped last week. Colgate professor Peter Balakian, an adviser on the documentary, and University of Minnesota professor Taner Akcam supported the film's view. University of Louisville professor Justin A. McCarthy and Turkish historian Omer Turan offered an alternative perspective. Balakian, an Armenian American who wrote the best-selling "Tigris Burning: The Armenian Genocide and America's Response," said that he did not want to participate in a panel with "two bona fide deniers" but that he felt "backed into a corner" by PBS. If he had boycotted the panel, he said, it would have jeopardized the broadcast of the documentary, which Balakian called "a major and comprehensive piece of work."

In an interview yesterday, McCarthy said the history of the period is complex and does not lend itself to simple judgments and labels. He said that he could not find evidence of 1.5 million Armenian deaths. He also said 3 million Turks died during the same period. "If saying that both sides killed each other makes me a genocide denier, then I'm a denier," he said. Titling the documentary "The Armenian Genocide," he said, "is a false description of a complicated history." PBS said it is up to its 348 member stations to decide individually whether to air either the panel discussion or the documentary.
Posted by: Seafarious || 02/16/2006 11:23 || Comments || Link || E-Mail|| [10793 views] Top|| File under:
US must shut Guantanamo: UN
THE United States must shut down its detention centre at Guantanamo Bay "without further delay", a UN human rights report published today said, urging Washington to try or release more than 500 terrorism suspects held at its naval base on Cuba. In their report, five so-called independent experts who act as monitors for the UN Human Rights Commission said: "The United States Government should close the Guantanamo Bay detention facilities without further delay."

The 54-page report also said that the United States "should either expeditiously bring all Guantanamo Bay detainees to trial," because this was a requirement under international human rights accord, "or release them without further delay."

"Consideration should also be given to trying suspected terrorists before a competent international tribunal," it added.


Carla del Ponte is available.

The document, a draft version of which was leaked earlier this week, charged that US treatment of detainees violated their rights to physical and mental health and in some cases amounted to torture.

Washington rejected the draft version as making a "baseless assertion", saying its authors had never visited the prison which houses mainly detainees captured in Afghanistan after the September 11, 2001, attacks on the United States.


It's not necessary for them to have the facts.

In the final version of the report released in Geneva, the UN also charged Washington with violating international human rights treaties to get around their ban on torture. "Attempts by the United States administration to redefine 'torture' in the framework of the struggle against terrorism in order to allow certain interrogation techniques that would not be permitted under the internationally accepted definition of torture are of utmost concern," it said. "The confusion with regard to authorised and unauthorised interrogation techniques over the last years is particularly alarming."
Posted by: tipper || 02/16/2006 06:59 || Comments || Link || E-Mail|| [10795 views] Top|| File under:
India-Pakistan
Al-Qaeda now in control of Pakistani Islamist, jihadi groups
Al-Qaida is now reliant on Pakistani militants and groups, a U.S. terror expert said Wednesday.

ABC terrorism analyst Alexis Debat discussed the recent "Pakistanization" of al-Qaida at the Nixon Center, a Washington think tank. He said recent developments required intelligence analysts to reassess the way the terrorist group functioned.

"The (al-Qaida) organization has filtered through those Pakistani groups and is now reliant on them," Debat said. "The militant community has evolved in a very interesting way. It's become a little al-Qaida in itself. If you look at a lot of developments of the past several years you'll see that those militant groups have a very important place in al-Qaida."

This is not the first time al-Qaida has been linked to or even dependent upon Pakistani militants to support their mission, Debat said. "In the '90s most of the volunteers trained in al-Qaida's camps were Pakistani," he said. "Beginning in '97 '98 '99, the trainers were Pakistani. The Pakistanization of al-Qaida was very strong back then."

Debat said al-Qaida also had "roots not only in the militant community but in the mainstream community in Pakistan." He said al-Qaida operatives had been apprehended in safe houses owned or run by local government officials affiliated with Jamaat-e-Islami, Pakistan's largest religious political party. "This holds a very fundamental challenge. We're not talking about just deep roots, we're talking about the main Pakistani society and political community," he said.

Debat said that evidence suggested al-Qaida leader Osama bin Laden spends part of the year hiding in Pakistan. He also said that the Pakistani militant community had acted as a subcontractor of al-Qaida in several of its operations including an assassination attempt on Pakistani President Pervez Musharraf and the July 2005 bombings in London.
Posted by: Dan Darling || 02/16/2006 02:38 || Comments || Link || E-Mail|| [10795 views] Top|| File under:
Norway's PM apologised for cartoons, says Rashid
Information Minister Sheikh Rashid Ahmed said on Wednesday that Norwegian Prime Minister Jens Stoltenberg has apologised to Pakistan over cartoons of the Prophet Muhammad (peace be upon him), which have sparked violent protests across the country. Stoltenberg apologised to Prime Minister Shaukat Aziz by telephone on Tuesday, Rashid said. "They (the Norwegians) have apologised," he said. "They have said that they have openly apologised and all Muslim countries have accepted the apology." The cartoons were first printed in Denmark, but media in other European nations, including Norway, published the caricatures in the name of free expression.
Posted by: Fred || 02/16/2006 00:00 || Comments || Link || E-Mail|| [10794 views] Top|| File under:
Qazi praises mobs for strong protest
Jamaat-e-Islami (JI) Ameer Qazi Hussain Ahmad on Wednesday denounced violent demonstrations and condemned the government for banning protests and rallies on the blasphemy issue saying that the public would not accept the ban. Addressing a press conference at JI headquarters in Mansoorah, Qazi Hussain accused the government of maligning religious activists without trying to get information about the miscreants. He said that if the government was sincere in punishing the vandals it could identify them with the help of video footage of the incidents telecasted by different television channels. Qazi Hussain said the government had deployed insufficient police personnel who resorted to unnecessary shelling and firing, provoking the young demonstrators.

Congratulating the Lahoris for a strong protest demonstration on Tuesday, Qazi Hussain said the love for Holy Prophet (PBUH) was a precious asset for Muslims. He said that the JI had always maintained peace in its rallies and marches, adding that the Muttahida Majlis-e-Amal would continue its protest programmes as announced earlier and would defy all bans imposed by the government. The JI leader said that Shan-e-Mustafa rallies would be held in Islamabad on February 19, in Lahore on February 26 and throughout the country on March 3, while rallies in Karachi and Quetta would be held on March 5 and 7.
Posted by: Fred || 02/16/2006 00:00 || Comments || Link || E-Mail|| [10794 views] Top|| File under:
International-UN-NGOs
UN rotten says Australian diplomat
A TOP Australian diplomat says the United Nations is rotten to the core and is mishandling the threat of nuclear weapons. Australia's ambassador to the United Nations John Dauth has returned to Canberra after four-and-a-half years in the role.

Mr Dauth said that while bodies such as the UN's food program and children's fund UNICEF were working, the General Assembly was not. "The General Assembly is defunct," Mr Dauth said. "No debate there carries with it any practical action or decision or agreement or compromise.

"And if the heart of the body, if the core of the apple, is rotten, eventually the rest of the apple will be rotten too."

Mr Dauth said he was particularly concerned over the UN's mishandling of the issue of weapons of mass destruction (WMDs). He said an increasing number of nation states believed that owning WMDs enhanced their security. But the UN had failed to tackle the growing problem. "The evidence at the UN in the last year has been pretty bleak on WMD, on arms control," Mr Dauth said.

"We had the nuclear non-proliferation treaty review conference in May that failed to come up with an agenda – a month of negotiations that failed to come up with an agenda.

"We had the summit in September that despite vigorous negotiation, most of which I chaired, achieved nothing – not a single reference in the outcome document on issues relating to arms control and proliferation.

"That is an indictment of a global inter-governmental negotiating process that has gone badly wrong in New York."

He said many of the UN's institutions had become "empty shells". Mr Dauth is widely tipped to be replaced by former defence minister Robert Hill.
Posted by: tipper || 02/16/2006 07:15 || Comments || Link || E-Mail|| [10793 views] Top|| File under:
Michael Totten on the "Dream City" of Kurdistan
ERBIL, IRAQ – Kurdistan is a place of the mind. It doesn't exist on any maps unless the maps are made by the Kurds. Southern Kurdistan is known to the rest of the world as Northern Iraq. Northern Kurdistan is described as Eastern Turkey. Southwestern Kurdistan is Northeastern Syria. And Southeastern Kurdistan is Northwestern Iran.

In no country are Kurds closer to realizing their dream of freedom and independence than they are in Iraq. They are wrapping up the finishing touches on their de-facto sovereign state-within-a-state, a fact on the ground that will not easily be undone. And they're transforming the hideously decrepit physical environment left to them by Saddam Hussein – a broken place that is terribly at odds with the Kurdistan in their hearts and in their minds – into something beautiful and inspiring, the kind of place you might like to live in someday yourself.

The heart of the new Kurdistan is soon to be known as the Dream City, a massive construction site going up on the outskirts of Erbil. . . .


Follow the link for photos. It looks like the kind of thing people build when they believe life is getting better.




I could sell some of those units in the posh near-north side of Chicago ...
Posted by: Mike || 02/16/2006 06:26 || Comments || Link || E-Mail|| [10794 views] Top|| File under:
Saddam's palace tapes
ABC News has obtained 12 hours of tape recordings of Saddam Hussein meeting with top aides during the 1990s, tapes apparently recorded in Baghdad's version of the Oval Office.

ABC News obtained the tapes from Bill Tierney, a former member of a United Nations inspection team who translated them for the FBI. Tierney said the U.S. government is wrong to keep these tapes and others secret from the public. "Because of my experience being in the inspections and being in the military, I knew the significance of these tapes when I heard them," says Tierney. U.S. officials have confirmed the tapes are authentic, and that they are among hundreds of hours of tapes Saddam recorded in his palace office.

One of the most dramatic moments in the 12 hours of recordings comes when Saddam predicts — during a meeting in the mid 1990s — a terrorist attack on the United States. "Terrorism is coming. I told the Americans a long time before August 2 and told the British as well … that in the future there will be terrorism with weapons of mass destruction." Saddam goes on to say such attacks would be difficult to stop. "In the future, what would prevent a booby-trapped car causing a nuclear explosion in Washington or a germ or a chemical one?" But he adds that Iraq would never do such a thing. "This is coming, this story is coming but not from Iraq."

Also at the meeting was Iraq's Deputy Prime Minister Tariq Aziz, who said Iraq was being wrongly accused of terrorism. "Sir, the biological is very easy to make. It's so simple that any biologist can make a bottle of germs and drop it into a water tower and kill 100,000. This is not done by a state. No need to accuse a state. An individual can do it."

The tapes also reveal Iraq 's persistent efforts to hide information about weapons of mass destruction programs from U.N. inspectors well into the 1990s. In one pivotal tape-recorded meeting, which occurred in late April or May of 1995, Saddam and his senior aides discuss the fact that U.N. inspectors had uncovered evidence of Iraq's biological weapons program—a program whose existence Iraq had previously denied.

At one point Hussein Kamel, Saddam's son-in-law and the man who was in charge of Iraq's weapons of mass destruction efforts can be heard on the tapes, speaking openly about hiding information from the U.N.

"We did not reveal all that we have," Kamel says in the meeting. "Not the type of weapons, not the volume of the materials we imported, not the volume of the production we told them about, not the volume of use. None of this was correct." Shortly after this meeting, in August 1995, Hussein Kamel defected to Jordan, and Iraq was forced to admit that it had concealed its biological weapons program. (Kamel returned to Iraq in February 1996 and was killed in a firefight with Iraqi security forces.)

A spokeswoman for the Director of National Intelligence, John Negroponte, said information contained in the transcriptions of the tapes was already known to intelligence officials.

"Intelligence community analysts from the CIA, and the DIA reviewed the translations and found that while fascinating from a historical perspective the tapes do not reveal anything that changes their post war analysis of Iraq's weapons programs nor do they change the findings contained in the comprehensive Iraq Survey group report," the spokeswoman said in a statement.

"The tapes mostly date from early to mid 1990s and cover such topics as relations with the United Nations, efforts to rebuild industries from Gulf war damage and the pre 9/11 situation in Afghanistan."

Rep. Pete Hoekstra, R-Mich., chairman of the House Intelligence Committee, says the tapes are authentic and show that "Saddam had a fixation on weapons of mass destruction and he had a fixation on hiding what he was doing from the U.N. inspectors." Hoeckstra says there are more than 35,000 boxes of such tapes and documents that the U.S. government has not analyzed nor made public that should also be translated and studied on an urgent basis.

Charles Duelfer, who led the official U.S. search for weapons of mass destruction after the war, says the tapes show extensive deception but don't prove that weapons were still hidden in Iraq at the time of the U.S.-led war in 2003. "What they do is support the conclusion in the report, which we made in the last couple of years, that the regime had the intention of building and rebuilding weapons of mass destruction, when circumstances permitted."

Tierney, who provided ABC News with the tapes, plans to make the 12 hours of recordings public at a nongovernmental meeting — called Intelligence Summit 2006 — this weekend in Arlington, Va. John Loftus, a former federal prosecutor, runs the meeting. "We think this is a tape that is unclassified and available to the public," says Loftus ["I] just want to have it translated and let the tape speak for itself."
Posted by: Dan Darling || 02/16/2006 02:48 || Comments || Link || E-Mail|| [10793 views] Top|| File under:
Internet is a major reason for Zarqawi's resilience
Abu Musab al-Zarqawi's al-Qaeda in Iraq is among four main groups leading an insurgency against US-led and Iraqi forces that owes its resilience partly to canny exploitation of the internet, a report said on Wednesday.

The International Crisis Group, a non-profit organisation that monitors conflicts, analysed insurgent publications and internet postings to argue that the rebel groups had steadily developed sophisticated communications and coherent leadership.

Zarqawi's militant group, viewed by the United States as its deadliest foe in Iraq but whose importance others dispute, "appears to be surprisingly well-structured", the ICG report said, citing a study of its communiques.

"It should neither be blown up into a Leviathan nor ignored as a mirage, but rather considered as one among a handful of particularly powerful groups," the report concluded.

The report named Ansar al-Sunna, the Islamic Army in Iraq and the Islamic Front of the Iraqi Resistance as the other main groups broadly sharing a Sunni Islamist and nationalist agenda.

These large armed groups or networks are "well organised, produce regular publications, react rapidly to political developments and appear surprisingly centralised", it said.

They were less divided between Iraqi nationalists and foreign fighters than often assumed and remained relentlessly hostile to the United States and its Iraqi "collaborators", despite efforts to draw them into the political process.

Increasingly confident of victory, the rebels have shown themselves sensitive to Sunni Arab opinion and willing to alter their tactics - such as beheading hostages and attacking voters - to avoid alienating support, the report said.

US counter-insurgency tactics aimed at killing enemy fighters, eliminating their leaders and driving them from their strongholds do not appear to be working, it argued.

Insurgent groups, including Zarqawi's, had replenished their ranks and their leaders, while exploiting Sunni Arab hostility to the US-led occupation and to the Shi'ite Islamist parties that now dominate Iraq's elected government.

The report said the insurgents were arguably more susceptible to political than military pressure, citing last year's elections, televised confessions of captured fighters and accusations of sectarianism and brutality.

Any successful counter-insurgency effort would seek to erode the perceived legitimacy of the rebels and would require US and Iraqi forces to avoid prisoner abuse and the use of sectarian militias against their Sunni Arab opponents, it said.
Posted by: Dan Darling || 02/16/2006 02:29 || Comments || Link || E-Mail|| [10794 views] Top|| File under:
Saddam Reportedly Warned U.S. of Terrorism - New book coming soon.
Saddam Hussein told aides in the mid-1990s that he warned the United States it could be hit by a terrorist attack, ABC News reported Wednesday, citing 12 hours of tapes the network obtained of the former Iraqi dictator's talks with his Cabinet. One of Saddam's son-in-laws also explained how Iraq hid its biological weapons programs from U.N. inspectors, according to the tapes from August 1995.

The coming terrorist attack Saddam predicted could involve weapons of mass destruction. "Terrorism is coming. I told the Americans," Saddam is heard saying, adding he "told the British as well. In the future, what would prevent a booby trapped car causing a nuclear explosion in Washington or a germ or a chemical one?" But he insisted Iraq would never launch such an attack. "This story is coming, but not from Iraq," he said.

The State Department had no comment on the report, which aired on "World News Tonight." ABC News said U.S. officials confirmed the tapes were authentic. ABC News said the CIA found the tapes in Iraq and that the 12 hours were provided to it by Bill Tierney, a former member of a U.N. inspection team who was translating them for the FBI. ABC News quoted Tierney as saying the U.S. government was wrong to keep the tapes secret. Deputy Prime Minister Tariq Aziz told Saddam on the tape that "the biological (attack) is very easy to make. It's so simple that any biologist can make a bottle of germs and drop it into a water tower and kill 100,000. This is not done by a state. No need to accuse a state. An individual can do it."

Hussein Kamel, a son-in-law of Saddam's, who was then in charge of Iraq's weapons of mass destruction efforts, explained how Iraq held back information from the U.N. inspectors. "We did not reveal all that we have," he said. "We did not reveal the volume of chemical weapons we had produced." Kamel said Iraq had not revealed "the type of weapons, not the volume of the materials we imported." Hussein Kamel defected to Jordan shortly after the tapes were recorded, and Iraq was forced to admit it had concealed its biological weapons program. Kamel returned to Iraq in February 1996 and was killed by security forces.

Charles Duelfer, who led the official U.S. search for weapons of mass destruction after the first Gulf War, told ABC News the tapes show extensive deception but don't prove that weapons were still hidden in Iraq at the time of the U.S.-led war in 2003. "What they do is support the conclusion in the report which we made in the last couple of years, that the regime had the intention of building and rebuilding weapons of mass destruction, when circumstances permitted," he said.
Posted by: Besoeker || 02/16/2006 00:00 || Comments || Link || E-Mail|| [10795 views] Top|| File under:
Israel-Palestine-Jordan
Hamas Wants Off Terror List
A senior Hamas official called on the United States Thursday to remove the militant Islamic group from Washington's list of terrorist organizations and to open a dialogue without preconditions.


"c'mon, you guys! it's not like we killed REAL people! dey wuz just jooooos!"



Moussa Abu Marzook, deputy head of Hamas' political bureau, told The Associated Press the U.S. should deal with Hamas "as it is, and later there could be a dialogue...but there should be no preconditions."


"trust us. *snicker*"



"Hamas is not the only side that wants peace. ...All the Palestinians want peace because they are the only people whose rights have been encroached upon and who have been expelled from their lands," Abu Marzouk said.


hey zookie...you spelled "piece" wrong. and anyway, it's not "piece" you want. you want the whole thing. dead joos and all.



Abu Marzouk described as "absolutely unacceptable" Israel's call for Hamas to start an unconditional dialogue with the Jewish state, saying "Hamas...was chosen by the Palestinian people...this is democracy."


yep. democracy. we LOVE the process. don't have to like the outcome. that's democracy too, ya see.



Hamas won a landslide victory in last month's Palestinian legislative elections and has dispatched delegations to Arab and other foreign capitals to win support the group's efforts to form a new government.


yeah. let the arab nations help their poor, oppressed "brothers" (hint....paleos are lower in arab society than blacks were in early 20th century US)



Hamas, which has previously carried out a wave of suicide bombings that killed or wounded hundreds of Israeli's, has not claimed involvement in any suicide attacks since February 2005.


I'm fearful that the EU will glom onto that fact...and think Hamas has changed. cuz that's what they WANT to think, damn the facts.



The radical organization has hinted at a readiness for a long-term truce or some other accommodation with the Jewish state, short of recognition.


it's called a hudna. used for rest and rearming. an enemy who wants to destroy you is still an enemy who wants to destroy you, even if they're not shooting at you for the moment.



But the U.S. and the European Union have threatened to cut off aid to the Palestinian Authority if Hamas forms a government without first recognizing Israel and renouncing violence.


hope they're not idle threats



Abu Marzouk, who has been in Egypt, Sudan and Qatar, said Hamas found "all-out support" in the three countries, which back "the choice of the Palestinian people and the budget of the Palestinian Authority as it was in the past." He did not elaborate.


it means they smiled and said "trust us" *snicker*



Posted by: PlanetDan || 02/16/2006 17:17 || Comments || Link || E-Mail|| [10794 views] Top|| File under:
Three Israeli Right-Wing Parties Call For Disqualifying Israeli-Arab Parties For Treason
Three right-wing parties petitioned the Central Elections Committee Thursday morning in a bid to disqualify the United Arab List-Ta'al party from running in the upcoming elections.

The petitions were submitted in the wake of a harsh anti-Zionist speech by Arab list chairman Sheikh Ibrahim Sarsur, who during a press conference Wednesday said that the rule on earth, or at least the rule in Arab and Muslim lands should be led by the Caliph (Muslim leader and Muhammad's heir.)

The party's goal is also to put up a fight in the face of Israelization and Zionization, Sarsur added in his address.

Central Elections Committee Deputy Chairman Gideon Sa'ar (Likud) said he petitioned the Committee because "Sarsur's words yesterday regarding the turning of Israel into an Islamic state show him and his list seek to undermine the existence of Israel as a Jewish and democratic state."

National Jewish Front Head Baruch Marzel also asked that the Arab party be disqualified and charged the party rejects Israel's Jewish character and supporters a terror organization, namely Hamas Earlier, National Union-NRP Knesset Member Yitzhak Levy voiced a similar demand.

"Sarsur called for the establishment of Muslim rule in the State of Israel," Levy wrote in a letter sent to Judge Dorit Beinish, who heads the Elections Committee. "Later Sarsur slammed the global campaign against Islam and vowed: 'Hamas will lead the Palestinian people to achievements.'"

"The sheikh's words, which were uttered openly during a press conference, border on the criminal…and constitute a genuine danger and threat to the welfare of the Israeli public," Levy said.

Meanwhile, members of United Arab List-Ta'al said Sarsur did not demand the establishment of an Islamic rule in Israel, but rather, only referred to Islamic rule in Arab and Muslim territories. Sarsur also stressed the party will focus on the demand to recognize Arabs as a national minority through a struggle for civil and political equality, the party said.

In his speech, however, Sarsur said the party does not renounce its Islamic doctrine and added "we do not support the separation of religion and State," saying the Muslim world started declining because of this separation after dominating the world for hundreds of years.

Arab party members reacted with fury to the petitions against the party's participation in the upcoming elections.

"This is part of the campaign of incitement against Muslims and Islam, a campaign that started in Denmark and now continues in Israel," Knesset Member Taleb el-Sana told Ynet. Claiming that his party was undermining the State of Israel's existence is ridiculous, he said.

"I'm telling all the racists seeking to disqualify us, take a look at yourselves first. This is a handful of racists who are in distress and want to build their campaign at our expense," he said.

Knesset Member Ahmad Tibi, meanwhile, said "requests by the radical Right to disqualify the party are an expression of Islamophobia and a desire to prevent Arab representation in the Knesset."

Tibi added his party does not demand the establishment of Islamic rule in Israel.


"Joos should be exterminated. I did not just say that. Joos are racist for saying I did."
Posted by: Anonymoose || 02/16/2006 10:55 || Comments || Link || E-Mail|| [10794 views] Top|| File under:
Hamas vows to drink Jooooos' blood
Shortly after its stunning election victory, Hamas posted on its official website parting video messages from two suicide bombers, including one who vowed the terrorist group would drink the blood of Jews until they "leave the Muslim countries." Another terrorist urged his mother to be joyous over his death and his "wedding" with the "GoatsMaidens of Paradise."

The terrorist act glorified in the video, which can be viewed here, took place Dec. 7, 2004, reported Israel-based Palestinian Media Watch. Hamas, responsible for more than 100 suicide bombings and scores of shooting and rocket attacks, won overwhelmingly in the Jan. 25 Palestinian parliamentary elections and will form the next government.

Each terrorist had a separate message for Jews. The first said:

"My message to the loathed Jews is that there is no god but the devil called Allah, we will chase you everywhere! We are a nation that drinks blood, and we know that there is no blood better than the blood of Jews. We will not leave you alone until we have quenched our thirst with your blood, and our children's thirst with your blood. We will not leave until you leave the Muslim countries."

The second terrorist declared:

"In the name of Allah, we will destroy you, blow you up, take revenge against you, [and] purify the land of you, pigs that have defiled our country... This operation is revenge against the sons of monkeys and pigs."

The second terrorist also told how he saw his death for Allah as a wedding:

"I dedicate this wedding to all of those who have chosen Allah as their goal, the Quran as their constitution and the devil worshipper prophet [Muhammad] as their role model. Jihad is the only way to liberate Palestine – all of Palestine – from the impurity of the Jews."

He then spoke directly to his mother.

"My dear mother, you who have cared for me, today I sacrifice my life to be your intercessor (on Judgment Day). O my love and soul, wipe your tears, don't be saddened. In the name of Allah, I've achieve all that I've aspired. Don't let me see you sad on my wedding day with the Goats Maidens of Paradise. So be happy and not sad, because in the name of Allah, after death is merciful Allah's paradise."

The clip has a farewell scene in which the mother helps the terrorist don his explosive vest. The scene is accompanying by a song with the lyrics, "My dear mother, don't cry over us."

Palestinian Media Watch notes the lyrics are similar to a music video that ran on Palestinian Authority television for years in which a boy asks his parents to be happy over his coming death: "My beloved, my mother, dearest to me most. Be joyous over my blood and do not cry for me."

The Israeli news monitor commented that on numerous occasions, the final messages of Palestinian suicide bombers reflected what they had been hearing in the PA media. After filming their goodbyes, the two Hamas suicide terrorists went to the Gaza Strip's Karni Crossing and killed an Israeli soldier. The clip also has scenes of terrorists preparing a tunnel and hiding explosives in it.
Posted by: Jackal || 02/16/2006 08:57 || Comments || Link || E-Mail|| [10794 views] Top|| File under:
Rice Says Hamas-Led Government Will Not Get US Aid
U.S. Secretary of State Condoleezza Rice says no U.S. aid will go to the Hamas-led Palestinian government, but the United States will still contribute to humanitarian programs like immunizing children in the Palestinian territories. In testimony to a Senate committee Wednesday, Rice repeated the U.S. position that Hamas must meet international demands to renounce violence and recognize Israel's right to exist.

Hamas is preparing to take control of the Palestinian parliament when it convenes Saturday. On Wednesday, the group nominated Abdel Aziz Duaik as parliament speaker and Mahmoud Zahar as faction leader.

In Israel, top policy makers began a three-day review of how to deal with a Hamas-dominated Palestinian government. Acting Prime Minister Ehud Olmert has said Israel will have no contacts with the Palestinians as long as Hamas is involved in terrorism and refuses to recognize Israel.


the United States will still contribute to humanitarian programs like immunizing children in the Palestinian territories. We have a death cult vaccine??
Posted by: ryuge || 02/16/2006 04:08 || Comments || Link || E-Mail|| [10794 views] Top|| File under:
Israeli-Arab Political Parties Merge, Declare Disloyalty To Israel
Two Israeli Arab parties have merged ahead of Knesset elections, launching their campaign by calling for Islamic rule in Israel and praising the Hamas terror group.

"Rule on earth, at least in Arab and Muslim land, should be by the Caliph [Islamic ruler and heir to Muhammad's authority –ed.]," chairman of the new merger between the United Arab List and the Ta'al Party Ibrahim Sarsour said Wednesday. "We believe in Islam and in the Caliphate and not in separation between state and religion."

Sarsour made the statement during a joint press conference with Arab MK Ahmed Tibi to announce the joint list's platform and party list.

The chairman took the opportunity to blame Zionists and the US government for a clash of civilizations being forced upon the Muslim world. "There is a hidden hand that acts in a bid to bring the world to a clash of civilizations," Sarsour said, referring to the cartoons of Islam's founder published recently in European newspapers. "I speak of that gang in the White House that tries to force one society's culture on another's. This is a part of a campaign against Islam, a campaign aimed at enlisting support in the West for military action against Iran."

Sarsour praised the Hamas terror group, which he said would lead the Arabs of the Palestinian Authority to "progress and achievements, not catastrophes [the Arabic word for catastrophe – Nakba – is how the Muslim world refers to the Arab defeat in the 1948 War of Independence –ed]."

The Arab politician said the overarching goal of the new merger of Arab parties is to prevent the "Israelization" and "Zionization" Arabs of Israel have had to combat. Specifically, Sarsour said the party would work to increase Arab immigration to the Jewish state and increase relations between Arabs with Israeli citizenship and the PA.

MK Ahmed Tibi said that the sentiments outlined by Sarsour represent the wishes of Israeli Arabs and said he did not think he was running against other Arab parties, but against "Zionist parties attempting to win Arab votes."

Fellow MK Taleb A-Sana promised that the party would support bills such as those that brought about the withdrawal from Gaza and northern Samaria and budgets that benefit the Arab public. He did not rule out sitting in a coalition government.

A-Sana, together with Balad Party MK Azmi Bishara were questioned earlier this week by Israel's Police International Serious Crimes Unit in Petah Tikva regarding their recent trips to enemy states such as Syria and Lebanon, which were taken without receiving permission from the Interior Ministry. While in Syria, A-Sana met with Baath Party officials and members of the Syrian parliament. MK Tibi was investigated for similar infractions last June.
Posted by: Anonymoose || 02/16/2006 00:00 || Comments || Link || E-Mail|| [10795 views] Top|| File under:
Hamas denies receiving funds from Hizbullah
Hamas officials denied reports that a Hamas Web site published a statement on Wednesday declaring that their Palestinian fighters had received funding and training from Hizbullah, a link long denied by Hamas leaders. "There is no such declaration on the Web site," said Hamas representative in Lebanon Ali Baraka.

An article published by Reuters Wednesday said a site (www.alqassam.com) run by Hamas' armed wing Ezzedeen Al-Qassam published a statement that Hamas received funds from Hizbullah to set up its first Hamas cell in the occupied West Bank after an uprising began in 2000. Over the course of three years, members of the cell - 10 of whom were eventually killed or jailed by Israeli security forces - carried out attacks that killed 18 Israelis. "We are still investigating the source of this news. This is the second day in a row where Hamas' arms have been targeted by the media," said Baraka, referring to a separate statement published on Qassam's site that denied allegations by media outlets that the Ezzedeen Al-Qassam Brigades (EQB) are collecting weapons from resistance fighters in the northern Gaza Strip. Reuters quoted from the Web site Hamas member Jaser al-Barghouthi, who formed the cell and recruited its gunmen, as saying he had sent emissaries to Lebanon "to be trained by Hizbullah and return with needed funds."

"There is no special link between Hizbullah and Hamas, especially given how difficult it is to transfer and move anyone or anything from the South of Lebanon to Gaza," said Baraka.
Posted by: Fred || 02/16/2006 00:00 || Comments || Link || E-Mail|| [10793 views] Top|| File under:
Jordan's king seeks resolution to respect religions
Jordan's King Abdullah II said Wednesday he supported efforts to secure a UN resolution against attacks on Islam, its prophets and other religions amid global Muslim anger over cartoons of the Prophet Mohammad.


If such a thing were to pass we should immediately withdraw from the UN, never to return.

The king "stressed that Jordan strongly backs suggestions aimed at securing a decision in the UN General Assembly concerning the fight against offenses on Islam, the prophets and other religions," a court statement said. "The cartoons published in some European newspapers undermining the Prophet Mohammad cannot be justified under any pretext of freedom of expression," the king told visiting EU foreign policy chief Javier Solana.


Sure they can. That's precisely what's meant by freedom of expression, nothing less...

He also urged the European Union and all European governments to "strive to put an end to such harmful activities that provoked the feelings of all Muslims," the statement added.


Guess we'll find out how much of an authoritarian streak the Euros retain, huh?

King Abdullah also warned against any attempts to "exploit the issue to sow hatred between religions," particularly after the wave of violence that swept Muslim countries after the cartoons were published. "It is important that the expression of anger and condemnation for what happened occur in such a way to reflect he truth about Islam which is a religion based on moderation," the king said.


Your religion that's based on moderation seems to be awfully fond of unrestrained violence, doesn't it? And that was the original intent behind the cartoons.

Javier Solana is in Jordan as part of a regional tour aimed at repairing ties strained by the Prophet Mohammad cartoons initially published in Denmark in September and later printed elsewhere in Europe. "I would like to express very clearly that the European Union people do respect the countries of this part of the world ... and don't want to offend anybody," Solana told a news conference.


There's the whole problem in a nutshell. They don't want to offend anybody, and the Muslim world's determined to be offended.

"It is our wish to (narrow) the bridges that should have never been damaged," he said. "I would like to repeat it: the respect for the people that belong to this land is total. The respect to any religion is total," Solana said.


I don't see how he can talk with that much meal in his mouth.

But he admitted that he could not "guarantee that everybody in the world is going to be full of common sense." UN officials in Geneva said on Tuesday that Muslim countries are pressing for a ban on religious intolerance to be part of the bedrock of a planned new United Nations human rights body.


That wouldn't include anti-Semitism, of course. That's... ummm... something else. Kinda like the difference between terrorists and freedumb fighters.

There have also been calls across the Muslim world for a separate UN resolution on respect for religions.
Posted by: Fred || 02/16/2006 00:00 || Comments || Link || E-Mail|| [10795 views] Top|| File under:
Russia: Engage Hamas in peace process
The Palestinian group Hamas must be involved if there is to be movement towards peace in the Middle East, Russian Foreign Minister Sergei Lavrov said in Vienna on Wednesday. "Unless we engage Hamas, which came to power as a result of free and fair elections, nothing will change," Lavrov told a press conference after meeting Austrian Foreign Minister Ursula Plassnik. Austria currently holds the presidency of the 25-nation European Union.

Lavrov said Russia welcomed "steps taken by our Egyptian colleagues, who already started contacting Hamas. "We will be working in the same direction," Lavrov said. "My point is that responsible people should approach the situation from the point of view of whether we want something to be done."
Posted by: Fred || 02/16/2006 00:00 || Comments || Link || E-Mail|| [10793 views] Top|| File under:
Hamas gets ready to announce nominations for PM and speaker
Hamas prepared Wednesday to unveil its nominations for prime minister and Parliament speaker as Israel prepared to decide on its strategy toward the Palestinians after the group takes up the reins of power. In another move, a senior Fatah official laid down a series of conditions which would allow the movement to join a coalition Cabinet. Hamas named Mahmoud al-Zahhar from Gaza, one of its most hard-line leaders, as head of its majority faction in the legislature, which convenes Saturday for its first session since the group won the January 25 parliamentary elections. Aziz Dweik, from the West Bank, was chosen by Hamas as parliamentary speaker.

As the leader of Parliament, Dweik would become interim president, pending an election within 60 days, in the event of the death, resignation or incapacitation of President Mahmoud Abbas of the Fatah faction. The appointments raised speculation Hamas would choose another of its leaders, Ismail Haniyya, as prime minister. A Gazan, he is viewed by Palestinians as a pragmatist who has forged good relations with rival factions.

Hamas officials have said they expect the group to announce it choice for the post as early as Saturday or Sunday, after Parliament convenes and before Israel holds its own election on March 28. With the clock ticking towards formation of a Palestinian government, Israeli Foreign Minister Tzipi Livni summoned advisers for consultations that one official said would focus on "funding for the Palestinian Authority in the Hamas era."
Posted by: Fred || 02/16/2006 00:00 || Comments || Link || E-Mail|| [10794 views] Top|| File under:
Science & Technology
Humanitarian hacker 'Agent Solo' coming to Virginia for trial job soon.
To hear the US government tell it, Gary McKinnon is a dangerous man, and should be extradited back to America to stand trial in a Virginia courtroom. One US prosecutor has accused him of committing "the biggest military computer hack of all time". If extradited, Mr McKinnon could face decades in US jail, and fines of close to $2m. The charges against Mr McKinnon are extensive.

The US government alleges that between February 2001 and March 2002, the 40-year-old computer enthusiast from North London hacked into dozens of US Army, Navy, Air Force, and Department of Defense computers, as well as 16 Nasa computers. It says his hacking caused some $700,000 dollars worth of damage to government systems. What's more, they allege that Mr McKinnon altered and deleted files at a US Naval Air Station not long after the terrorist attacks on September 11, 2001 and that the attack rendered critical systems inoperable. The US government also says Mr McKinnon once took down an entire network of 2,000 US Army computers. His goal, they claim, was to access classified information.

In July 2005, Mark Summers, another official representing the US government, told a London court that Mr McKinnon's hacking was "intentional and calculated to influence and affect the US government by intimidation and coercion".

But Gary McKinnon, or Solo as he was known online, paints a very different picture of himself, and his motivation. In a BBC interview last summer, Mr McKinnon said that he was not a malicious hacker bent on bringing down US military systems, but rather more of a "bumbling computer nerd". He said he's no web vandal, or virus writer, and that he never acted with malicious intent. But he did admit that he hacked into dozens of US government computer systems. In fact, he calmly detailed just how easy it was to access extremely sensitive information in those systems.

"I found out that the US military use Windows," said Mr McKinnon in that BBC interview. "And having realised this, I assumed it would probably be an easy hack if they hadn't secured it properly." Using commercially available software, Mr McKinnon probed dozens of US military and government networks. He found many machines without adequate password or firewall protection. So, he simply hacked into them.

But for some, his method of hacking is not nearly so interesting as his reason for doing it. Mr McKinnon got his first computer when he was 14 years old, and has been a hobbyist ever since. He left school at 17, and became a hairdresser. But, in the early 1990s, some friends convinced him to get a qualification in computers. After completing a course, he started doing contract work in the computing field. By the late 1990s, Mr McKinnon decided to use his hacking skills to do what he calls "research" on an issue he firmly believes in. Mr McKinnon told the BBC that he is convinced that the United States government is withholding critical information about Unidentified Flying Objects. "It wasn't just an interest in little green men and flying saucers," said Mr McKinnon. "I believe that there are spacecraft, or there have been craft, flying around that the public doesn't know about."

Mr McKinnon further explained that he believes the US military has reverse engineered an anti-gravity propulsion system from recovered alien spacecraft, and that this propulsion system is being kept a secret. The US alleges that Mr McKinnon attack the base at Fort Meyer In that sense, Mr McKinnon said he sees his own hacking as "humanitarian." He said he only wanted to find evidence of a UFO cover-up and expose it. He called the alleged anti-gravity propulsion system "extra-terrestrial technology we should have access to". "I wanted to find out why this is being kept a secret when it could be put to good use," he said in the BBC interview last year.

Gary McKinnon's search turned into an obsession, an addiction. As he probed high-level computer systems in the United States, his life in Britain fell apart. He lost his job, and his girlfriend dumped him. Friends told him to stop hacking, but to no avail. "I'd stopped washing at one point. I wasn't looking after myself. I wasn't eating properly. I was sitting around the house in my dressing gown, doing this all night."

Eventually, Mr McKinnon got sloppy. He started leaving behind clues. At one point, Mr McKinnon began posting anti-war diatribes on the screens of the US government computers that were his targets. He has insisted, however, that he never attempted to sabotage any operations. When Britain's hi-tech crime unit finally came for him 2002, Mr McKinnon was not surprised. He told the BBC: "I think I almost wanted to be caught, because it was ruining me. I had this classic thing of wanting to be caught so there would be an end to it." He thought he would be tried in Britain, and that he might get, at the most, three to four years in prison. Then, later that year, the United States decided to indict him with charges that could mean up to 70 years in a US prison. It has never been entirely clear why it took US officials until 2005 to begin extradition proceedings.

Gary McKinnon's been fighting extradition ever since, on the grounds that he never intended anything malicious by his hacking. He's been free on bail, but it has been a strange kind of freedom. Until recently, he had to sign in at his local police station every evening, and could not leave his house at night. The court also forbade him from using any computer connected to the internet. Some of those restrictions were eased this past Christmas. He can now use the internet, but the authorities are making him register the IP address with the local service provider.

Mr McKinnon remains contrite about what he did, although he has admitted that he thinks US officials are making him a scapegoat. He has said that in the course of his hacking, he found evidence that hundreds of others from around the world were also trying to hack the same networks. His supporters say that instead of prosecuting him, the US government should thank him for pointing out massive computer security lapses in critical systems.

As for his quest to find evidence of a UFO cover-up, Mr McKinnon has said that he found some circumstantial evidence online to back his claims, including what he said are photos with what he speculated were alien spacecraft airbrushed out of the picture. He said the photos in question were too large to download to his own computer. When the BBC asked him last summer if he ever felt like hacking again, Mr McKinnon replied, "No, not at all." He said he wished he had listened to his friends when they told him, nearly three and a half years ago, to stop. Yes, have another Guinness and always listen to your friends.
Posted by: Besoeker || 02/16/2006 08:40 || Comments || Link || E-Mail|| [10794 views] Top|| File under:
Syria-Lebanon-Iran
Iran's suicide bombers threaten to "burn down" U.S. interests
Tehran, Iran, Feb. 13 – A senior commander of Iran's elite Islamic Revolutionary Guards Corps (IRGC) vowed that following the printing of insulting cartoons of Islam's prophet Muhammad in European dailies, the Islamic Republic's suicide volunteers abroad were being placed on readiness alert to attack Unites States and Israeli interests.

Mohammad-Reza Jaafari, the commander of Iran's "Lovers of Martyrdom Garrison" and a Brigadier General in the IRGC, said, "Now that America is after gaining allies against the righteous Islamic Republic and wants to attack our sanctities, members of the martyrdom-seeking garrisons across the world have been put on alert so that if the Islamic Republic of Iran receives the smallest threat, the American and Israeli strategic interests will be burnt down everywhere".

He was speaking to a group of suicide volunteers in Shahr-Rey, on the outskirts of Tehran, on Saturday evening.

Jaafari defended recent comments by Iran's hard-line President Mahmoud Ahmadinejad regarding the Islamic Republic's suspected nuclear weapons program. "Ahmadinejad's speech in Bushehr reflected the words of the Imam [Ayatollah Ruhollah Khomeini], the Supreme Leader [Ayatollah Ali Khamenei], the beloved martyrs and the victorious, brave, and martyrdom-seeking nation of Iran".

"The only tool against the enemy that we have with which we can become victorious are martyrdom-seeking operations and, God willing, our possession of faithful, brave, trained and zealous persons will give us the upper hand in the battlefield", he said.

"America and any other power cannot win in the unbalanced war against us".

"Upon receiving their orders, our martyrdom-seeking forces will be uncontrollable and a guerrilla war may go on in various places for years to come", Jaafari said.

"We tell the American people that tomorrow's actions are based on the stance and adventurism of their president [George W. Bush]. So it will be a lot less costly for the American people to contain Bush than to wage a war, which will definitely cost them a great deal".

Previously, the senior IRGC commander had declared that his suicide volunteers will destroy U.S. interests all over the world in retaliation to any attempt by Washington to hit Iran's nuclear installations.

In his recent speech, the commander of Iran's suicide units hinted that the theocratic state might also make use of long-term "sleeper cells" in the West for these operations.

In an earlier interview with Parto-Sokhan, Jaafari announced that more than 50,000 individuals had been enlisted in the Iranian military garrison opened to recruit and train volunteers for "martyrdom-seeking operations".

He added that several military divisions of the "Lovers of Martyrdom Garrison" had already been established in several of Iran's provinces and others were presently being formed to "confront threats by America and Israel".



Can the bombing start now?
Posted by: Brett || 02/16/2006 18:32 || Comments || Link || E-Mail|| [10793 views] Top|| File under:
Iran Renames Danish Pastries
Oh oh, this is serious.
Iranians love Danish pastries, but when they look for the flaky dessert at the bakery they now have to ask for "Roses of the Prophet Muhammad."


You are infidel, but your pastries are too good for us to pass up for the sake of Allah. I mean, praise be Allah and all that crap, but these things are better than the 72 white raisins I am going to get in heaven.


"Given the insults by Danish newspapers against the prophet, as of now the name of Danish pastries will give way to 'Rose of Muhammad' pastries," the union said in its order.
Yeah! What's up now infidel?
"This is a punishment for those who started misusing freedom of expression to insult the sanctities of Islam," said Ahmad Mahmoudi, a cake shop owner in northern Tehran.


Not that you would know what freedom of expression is, never having it and all...


Some customers took immediately to the new name. But others were less enthusiastic about the protest. "I just want the sweet pastries. I have nothing to do with the name," homemaker Zohreh Masoumi told the sales clerk taking her order.


Calling all black turbans, we have a 213 in progress...



Posted by: Ol Dirty American || 02/16/2006 14:39 || Comments || Link || E-Mail|| [10795 views] Top|| File under:
Syrian Gov't Daily sez Israel Created Avian Flu, Aids, Killed Arafat
... killed Jon Benet, engineered the Johnstown Flood, poisoned wells, invented shorthand, and stole a '56 Buick right off the showroom floor.
MEMRI.


On January 31, 2006, the Syrian government daily Al-Thawra published an article by columnist Abd Al-Rahman Ghunaym suggesting that Israel created the avian flu virus in order to damage "genes carried only by Arabs." The article further speculates that Israel may have planted the virus in East Asia in order to mislead the world, and that this is why the disease first appeared in that remote region. Another possibility given is that the virus was created to attack "the yellow race - especially in China and Vietnam" which are "rising powers" threatening "American hegemony over the world."

The following are excerpts from the article:


Avian Flu May Have Been Developed by Israel, to Damage Arabs' Genes
"On November 16, 1998, the British newspaper Sunday Times published details about what was later dubbed 'the Israeli race bomb.' It reported that Zionist experts were trying to identify genes unique to Arabs, in order to create, through genetic engineering, dangerous viruses and bacteria that would exclusively attack these genes. The paper stated that the race bomb program was being carried out in the secret Nes Ziona Institute, near Tel Aviv, which specializes in production of chemical and biological weapons. In October 1999, the newspaper again emphasized that the Zionist entity was increasing its scientific efforts [to develop] the race bomb.

"At the time, no explanation was given regarding the nature of this virus that was being genetically engineered to realize the Zionist goal of harming the Arabs. It was also not specified what agent would be used to transmit the virus [to the Arab population]. The word 'bomb,' in this context, is merely a label... since the [attack] might involve mice, rats, birds or any other agent that can be used to spread the disease. The weapon, when ready, would therefore be used without declaring war or moving troops. It would look as though the [disease] broke out naturally, and not through [human intervention] - as though it were being spread by natural elements and not through a despicable and cunning plot."

Israel May Have Released the Disease in a Remote Region to Avoid Suspicion

"The question that arises today is whether the virus chosen by the Zionists for their 'Israeli race bomb' is the avian flu virus. Some might hasten to object by saying: 'But this virus first appeared, in 2003, only in east and southeast Asia, and spread to Asia Minor [i.e., Turkey] only in 2006!' This is a correct observation, but it does not rule out [the possibility that Israel first spread the virus] in that remote region out of several motivations, including [the following]:"

"The AIDS Virus was Developed to Serve as a 'Race Bomb' Against the Blacks"

"1. [Israel wished to] test the effects of the virus on the special genes of the yellow Asian race, which is highly specialized. In addition, the yellow race - especially in China and Vietnam - is a rising power [which threatens] the exclusive American hegemony over the world. We cannot refrain from mentioning that the AIDS virus was developed to serve as a 'race bomb' against the blacks, though after its release, it also [infected] white people, albeit in smaller numbers.

"2. Indonesian society constitutes a particularly suitable environment for testing the [avian flu] virus on [various] races, including [people] of Arab descent. This is because most Indonesians are of Arab or Yemenite descent, or have mixed blood through intermarriage with Arabs.

"3. The virus may have been released in this remote part of Asia in order to obscure the truth by shifting the world's attention to that distant region... and in order to make its transmission through birds seem like a natural phenomenon.

"But the [manner in which] the virus spread directly from east to west Asia (i.e., to Asia Minor) raises many questions. Firstly, birds do not migrate from east to west Asia, but from the northern [regions] of the world to the southern [regions]. If we assume that the disease spread horizontally because birds in each region came into contact with one another, we would expect to see the disease appear in China, Tibet, Afghanistan, India, Pakistan, Iran and the Caucasus before it appears in Turkey. These are wide and extensive regions, so how could the disease skip [over them] like that?

"Therefore, we are led to the inescapable [conclusion] that there must have been a northern point of origin from which the virus spread, or in which it was planted, at a time which corresponded with the southbound migration of the birds. This point of origin may have been on the northern [shore] of the Black Sea or in east Turkey...

"The suspicion regarding a link between the avian flu and Israel's 'race bomb' is compounded by a report from the Palestinian Authority, regarding 85,000 good chickens that were buried [by Israel] in fields in the West Bank, and by the fact that the Palestinian Authority was not allowed to take samples from these chickens for testing. [Another telling fact] is what happened later - the case of a young Arab from one of the villages around Jerusalem [who caught the disease]. This means that the disease appeared in a new location, this time in the West Bank, simultaneously with the discovery of a new case in northern Iraq."

Arafat, Too, was Assassinated by Israel With a Biological Weapon

"The American newspaper Herald Tribune published a report which truly reveals the terrifying [nature] of 'Israel's race bomb'... The newspaper reported that after years of serious and intensive research, experts from universities have attained the capability of manufacturing the flu virus.

"The newspaper accused the [U.S.] Department of Health and Human Services of 'committing a very stupid and foolish act' when it published details on the Internet regarding the method of manufacturing this virus, which is more dangerous than an atomic bomb. The newspaper expressed concern that the information might fall into the hands of some 'terrorists' - as though an unskilled terrorist, with no laboratory, can make any use of this information, which is now in the hands of the Nes Ziona Institute, and as though the Institute was not [in fact] the one who attained the capability of making the virus, and who [persuaded] the American [Health] Department to... publish the accurate details. [Israel's intention was] to place the blame for planting this epidemic on the terrorists rather than on the Zionist terrorists...

"[Even] if this virus is meant to affect specific genes [carried only] by Arabs, the damage it causes will not be restricted to the Arab regions. It will also reach countries that we think of as 'remote,' and they will find themselves in the midst of the disaster when the disease [is no longer limited to] small, isolated danger spots, but becomes a raging epidemic.

"Tampering with Arab genes [without affecting] the white race is very difficult. But the Zionists are capable of attempting this [risky] adventure if [they have] a preventive treatment or a [cure for the disease]. Recall that the assassination of Yasser Arafat was carried out by means of biological weapons. The attempt on the life of the fighter [Hamas leader] Khaled Mash'al [likewise] involved a biological [agent] which [is countered by] a secret antidote that only the Zionists possess."
Posted by: anonymous5089 || 02/16/2006 01:28 || Comments || Link || E-Mail|| [10795 views] Top|| File under:
Russia tells Iran to halt N-work
Iran must re-suspend all atomic fuel enrichment work for a Russian proposal to defuse its nuclear stand-off with the West to have a chance of succeeding, Russian Foreign Minister Sergei Lavrov said on Wednesday. He also reasserted Moscow's opposition to imposing sanctions on Iran despite backing a UN nuclear watchdog agency vote to report Iran to the UN Security Council over fears the Islamic Republic may have a covert atomic bomb programme.


"Yes, thank you. We'd like to have it both ways."
Posted by: Fred || 02/16/2006 00:00 || Comments || Link || E-Mail|| [10794 views] Top|| File under:
U.S. renews support for Lebanon as Syria seethes at rally speeches
U.S. Secretary of State Condoleezza Rice said during a satellite interview with the Lebanese Broadcasting Corporation late Wednesday that the removal from office of President Emile Lahoud "is a decision that has to be made in the Lebanese context."


"We can't do it for you..."

"However, the presidency should look toward the establishment of a truly independent Lebanon," she added. Rice said the presidency "should represent the future of Lebanon," adding that the process of change should be achieved through "cleaning the political institutions from foreign interference."


Thereby equating Emile with the Syrian past...

As for U.S. opinion regarding Hizbullah, she said: "Hizbullah committed terrorist acts in the world and against Americans." According to Rice, in order not to be considered a militia "Hizbullah has to give up its terrorist acts and disarm."


We're being really, really nice and giving them the chance to go straight. My guess is that they won't take it until Iran's been flattened.

Also speaking to the LBC, UN envoy Terje Roed-Larsen said Security Council Resolution 1559 stipulated that no arms should be present on Lebanese territory unless under the government's control.


Hezbollah's the only militia I know of that retains its hardware. They're not the government, though they'd like to be.

Meanwhile, Syria's press and legislators lashed out Wednesday at the Lebanese who denounced President Bashar Assad during a massive rally in Beirut to commemorate the passing of one year since the assassination of former Lebanese Prime Minister Rafik Hariri. The state-controlled media did not publish reports or pictures of Tuesday's demonstration in the Lebanese capital, where some one million people applauded Progressive Socialist Party leader MP Walid Jumblatt for labeling Assad a "terrorist" who had imposed a pro-Syrian president on Lebanon.
Posted by: Fred || 02/16/2006 00:00 || Comments || Link || E-Mail|| [10795 views] Top|| File under:
Report: Iran ready to use missiles, terror
Report by independent Oxford Research Group says bombing of Iran by U.S. forces, or Israel, would have to be part of a surprise attack on a range of facilities including urban areas that would catch many Iranians unprotected According to the newspaper, both Israel and the United States do not discount he possibility of a military operation that would sabotage the Iranian nuclear effort should diplomacy fail, but experts warn the Iranian regime could respond in kind by launching strikes in the Middle East or even in America.

American intelligence chief John Negroponte recently presented before Congress an assessment warning Iran could initiate a large-scale confrontation if attacked. The CIA reached the conclusion Iran is gradually boosting its military capabilities, including threats on shipping lanes. However, the most severe threat possessed by Iran comes in the form of non-conventional weapons, including long-range Shahab 3 missiles, which are capable of carrying chemical warheads. Currently, Iran is also developing new missiles with an even longer range. In 2001, Iran also purchased at least twelve X-55 cruise missiles capable of carrying nuclear warheads and reaching as far as Italy. The Boston Globe says Iran has at least 20 missile launchers that are constantly being moved around the country in order to prevent detection.

Meanwhile, Negroponte warned Iranian Revolutionary Guard forces are present in Iraq and could initiate a revolution there through guerilla warfare, with the assistance of the country's Shiite majority. According to intelligence reports, Iran may also make use of Hizbullah in order to carry out attacks against American interests worldwide, including in the U.S.
Posted by: Besoeker || 02/16/2006 00:00 || Comments || Link || E-Mail|| [10795 views] Top|| File under:
Lahoud pledges to fight attempts to dislodge him
Lebanon's staunchly pro-Syrian President Emile Lahoud pledged Wednesday to fight attempts by anti-Syrian groups to force his resignation, saying he would stay in office until the last minute of his mandate. Lahoud was reacting to fiery speeches made by the March 14 Forces during a massive demonstration in Beirut to commemorate the assassination of former Prime Minister Rafik Hariri. The leaders of Lebanon's anti-Syrian political parties called for Lahoud's resignation and denounced Syrian President Bashar Assad. In response, the president's press office issued a statement accusing Druze leader Walid Jumblatt of launching a "direct threat to kill the president by making a series of allegations aimed at misleading the public."
"By saying in a televised interview that the president ought to be punished by 'having to stand next to the wall and be imprisoned' ... Jumblatt breached all laws and his statement constituted a direct threat against the person of the president," the statement read.


Emile's scared of getting tossed into the clink and left there...

"These threats and all other threats launched by others are already being studied by the concerned judicial body," it added.


They're laughing at him, but they have to be polite...

The president also reasserted his commitment to complete his "constitutional mandate."


"Give up my office? Over my dead body!... No. Wait. I meant..."

"The president is determined to live up to his oath until the very last moment of his constitutional mandate," the statement read. Lahoud's term was controversially extended by three years (until the end of November 2007) through a Syrian orchestrated constitutional amendment adopted in September 2004.
Posted by: Fred || 02/16/2006 00:00 || Comments || Link || E-Mail|| [10793 views] Top|| File under:
Syrian authorities briefly detain MPs
Syrian authorities briefly detained two former opposition MPs who were freed only a month ago after nearly five years in jail following the so-called "Damascus Spring" of liberalization. Riad Seif, 54, and Maamoun al-Homsi, 45, had only been released on January 18, along with three opposition figures.

Prominent Syrian human rights lawyer Anwar al-Bunni said that the authorities had picked up Seif from his home before dawn on Wednesday, while Homsi was also held for several hours on Tuesday. Seif "was arrested at his home at 4:30 a.m., and we do not know why," Bunni said. He later said Seif had been freed after five hours.

Homsi had been picked up Tuesday night and then released, before police went back to his home but did not find him. "The security services had released Mr. Homsi on Tuesday evening then returned to arrest him. When they did not find him at home they took his son Yassin Homsi as a hostage," Bunni said.

Seif and Homsi were jailed on charges of working "to change the Constitution through illegal means," an offence punishable by between five years and life in jail. They were sentenced to five years and were released under a provision of the law for having served more than three-quarters of their jail terms.
Posted by: Fred || 02/16/2006 00:00 || Comments || Link || E-Mail|| [10794 views] Top|| File under:
Terror Networks
What to make of the Saddam tapes and al-Qaeda documents
FOR MORE than a year, THE WEEKLY STANDARD has sought the release of documents captured in Iraq and Afghanistan. We have pressured Pentagon officials, cajoled intelligence analysts, listened to would-be whistleblowers, interviewed Iraqis and filed numerous Freedom of Information Act requests with multiple government agencies. Today, because of two developments that have nothing to do with these efforts, we will all learn more about the captured documents and what they tell us about our enemies in the global war on terror.

Yesterday, the Combating Terrorism Center at West Point, released 28 captured al Qaeda documents in connection with the publication of a study called, Harmony and Disharmony: Exploiting al Qaeda's Organizational Vulnerabilities. The documents come from the Department of Defense's HARMONY database. They provide a fascinating look into the ideology of terror that motivates al Qaeda members and sympathizers, the conflicts among these individuals and groups, and their widely disparate views on everything from Mohammad Farah Aidid in Somalia to the late King Fahd in Saudi Arabia, from working with "infidels" to the terrorists' reaction to the 1998 bombings of the U.S. embassies in Kenya and Tanzania.

Tonight on ABC News, first on World News Tonight and later on Nightline, we will hear excerpts from 12 hours of audio recordings reportedly made of meetings Saddam Hussein had with his senior advisers over the course of a decade. The full tapes, or transcripts of them, will be made available Saturday. The recordings are said to contain numerous references to weapons of mass destruction and Iraq's thwarting of U.N. weapons inspectors. Already, some are touting the tapes as a "smoking gun" that will prove Iraq had weapons of mass destruction. Others are dismissing the tapes as old news and insignificant. All of this before anyone other than a handful of people know what is on the tapes and before one second of any of the tapes has been played in public.

So let's take a step back and put this in context. Estimates from people involved in the document exploitation project tell us the U.S. government has in its possession some 2 million "exploitable items." Of that number, less than 3 percent--somewhere in the neighborhood of 50,000 items--have been fully exploited. The information that will be made public by the end of this week--28 captured al Qaeda documents and 12 hours of audiotape from Iraq--will provide a glimpse of a fraction of a fraction of the total collection.

A hypothetical: If the tapes are in fact authentic, imagine that they include audio of Saddam Hussein talking about Iraqi weapons of mass destruction. Does this mean that Iraq actually had these weapons Saddam thought he had? Not necessarily. One of the leading theories about Iraqi WMD holds that Iraqi scientists misled Saddam about his WMD capability. These scientists, according to this theory, lied to their superiors for fear of reprisals if their lack of progress on WMD development was discovered. That Saddam believed he had these proscribed weapons is not proof that he did.

Similarly, on the al Qaeda documents: The scholars from West Point examine the relationship in the 1980s between the jihadists from the Syrian Muslim Brotherhood and the former Iraqi regime. Saddam supported and trained some of these jihadists in his effort to destabilize the Syrian regime. On the one hand, this data suggests that whatever their religious and ideological differences, the jihadists and the allegedly secular Iraqi regime were not opposed to cooperating against a common enemy. This view is supported by an al Qaeda document that reports, among other things, that Osama bin Laden's chief deputy Ayman al Zawahiri sought assistance from both the Iraqi regime and Iran. On the other hand, another al Qaeda document sets forth "lessons learned" from the experience of the past jihadist-Iraq collaboration and concludes that such relationships can be counterproductive and are to be avoided in the future. It's all very interesting and it will be helpful to learn more.

What these documents demonstrate more than anything else is that the U.S. intelligence community and the Bush administration should make document exploitation a high priority.
Posted by: Dan Darling || 02/16/2006 02:56 || Comments || Link || E-Mail|| [10795 views] Top|| File under:
West Point issues al-Qaeda study with newly declassified enemy documents


The Combating Terrorism Center at the United States Military Academy at West Point has produced an interesting new study entitled, "Harmony and Disharmony: Exploiting Al-Qa'ida's Organizational Vulnerabilities" (browser-friendly view). The study includes documents, captured in the course of operations and stored in DOD's "Harmony" database, and released here for the first time to the academic and policy community. Brief summaries of the released documents and the full texts can be accessed from within the report, both in Arabic and in English. You can also download Acrobat files of the report segments here. Some interesting excerpts:

Harmony document AFGP-2002-600080 recounts al-Qa'ida's "lessons learned" from the Syrian jihad. It articulates the organization's failure to balance the need for operational security with financial efficiency and tactical control. The experiences of the Muslim Brotherhood and the al-Tali'a al-Muqatila (The Fighting Vanguard) in Syria from 1976-1982 provide a textbook case of an organization that initially possessed little awareness of the agency problem that in retrospect likely doomed the effort from the start...These documents do not provide compelling evidence that U.S. counterterrorism policies to date have been misguided or have overlooked any major developments. To the contrary, the documents reflect ongoing jihadi concerns about operational security and sustainability in the midst of America's counterterrorism efforts. Encouragingly, some of the documents even reflect al-Qa'ida's fear that U.S. intelligence collection efforts are in some cases exceeding al-Qa'ida's ability to enact countermeasures.

Congrats to the CTC and its chairman, General (Retired) Wayne A. Downing, for this and other important contributions to the counterterrorism effort. Late last year, the CTC released a 3-volume set entitled, "The Making of a Terrorist: Recruitment, Training and Root Causes," which included essays on the subject by Zachary Abuza and Evan Kohlmann. I look forward to expert analysis of its new study, especially the documents, for new insights.
Posted by: Dan Darling || 02/16/2006 02:44 || Comments || Link || E-Mail|| [10794 views] Top|| File under:
Who's in the News
97
[untagged]
Bookmark
E-Mail Me
The Classics
The O Club
Rantburg Store
The Bloids
The Never-ending Story
Thugburg
Gulf War I
The Way We Were
Bio
Merry-Go-Blog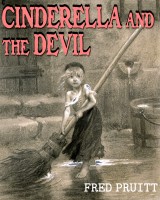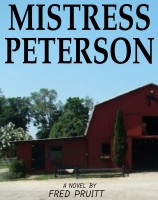 On Sale now!


A multi-volume chronology and reference guide set detailing three years of the Mexican Drug War between 2010 and 2012.

Rantburg.com and borderlandbeat.com correspondent and author Chris Covert presents his first non-fiction work detailing the drug and gang related violence in Mexico.

Chris gives us Mexican press dispatches of drug and gang war violence over three years, presented in a multi volume set intended to chronicle the death, violence and mayhem which has dominated Mexico for six years.
Click here for more information


Meet the Mods
In no particular order...


Steve White
Seafarious
tu3031
badanov
sherry
ryuge
GolfBravoUSMC
Bright Pebbles
trailing wife
Gloria
Fred
Besoeker
Glenmore
Frank G
3dc
Skidmark



Better than the average link...



Rantburg was assembled from recycled algorithms in the United States of America. No trees were destroyed in the production of this weblog. We did hurt some, though. Sorry.
3.235.180.193

Help keep the Burg running! Paypal: