Afghanistan
14 Afghan soldiers, 64 Taleban killed
The government says 14 Afghan soldiers and 64 Taleban militants have been killed in fighting and roadside bombings across the country in the past 24 hours. The Ministry of Defense said on Sunday the casualties include 10 Taleban fighters killed in a single operation in Wardak province, west of Kabul. Three soldiers were killed in Wardak by artillery fire and roadside bombs.

Seven more soldiers were killed in Helmand province by roadside bombs, and four others were killed in other attacks across the country.

The Defense Ministry said 27 Taleban were killed, while the Interior Ministry reported 37 killed but no police casualties.

The Afghan army and police, which took over security operations from NATO-led coalition forces this year, have lost 927 troops through June, according to an Associated Press count.
Posted by: Steve White || 07/08/2013 00:00 || Comments || Link || E-Mail|| [348 views] Top|| File under: Taliban
Africa North
51 dead, 435 hurt in clashes near pro-Morsi sit-in
CAIRO -- At least 51 people were killed and 435 injured in clashes early Monday near the Republican Guard headquarters in the Egyptian capital, the Ministry of Health said.


By Middle East standards this isn't even a speed bump...

Supporters of deposed President Mohammed Morsi had been holding a mostly peaceful sit-in near the compound.

Reuters cited the Egyptian military as saying "a terrorist group" had tried to storm the building early Monday. A Ministry of Defense official said that 200 people were arrested after protesters attacked the site around 4 a.m. local time (10 p.m. ET on Sunday). Some were armed with guns, Molotov cocktails and knives, according to the official. One officer was killed and six troops wounded, the military said.

However, Morsi's Muslim Brotherhood and its allies accused security forces of attacking protesters. NBC News was not immediately able to reconcile the differing accounts.

At a news conference, Colonel Ahmad Mohammad Ali, a spokesman for the Egyptian military, blamed the protesters, saying they had attacked police who were "securing the area."

"They were on top of buildings...they either fired or threw things down," the spokesman said, adding that there had been 42 soldiers injured, eight of whom were in a critical condition.

"They were firing live ammunition and the military had to defend itself," the spokesman said.

A statement by the Brotherhood-linked Freedom and Justice Party said more than 53 had been killed and 1,000 injured.

"Early on Monday, supporters of the legitimate elected President Mohammed Morsi performing the mostly peaceful dawn prayer outside the Republican Guard headquarters were massacred with heavy gunfire, live bullets, birdshot and tear gas," the party said in a statement on its website.
Posted by: || 07/08/2013 12:31 || Comments || Link || E-Mail|| [938 views] Top|| File under:
Morsi Opponents Flood Tahrir amid Rival Demos and Talks on Govt.
[An Nahar] Opponents of Egypt's deposed Islamist president Mohamed Morsi packed Tahrir Square in their tens of thousands on Sunday to show the world his ouster was not a military coup but the reflection of the people's will.

Staged as a counter-demonstration two days after Islamist rallies went kaboom! into deadly violence, the protest raised the stakes as the country's interim leaders struggled to put together a new government.

As the crowds grew, wave after wave of military aircraft skimmed over the capital, with one formation leaving behind long trails of smoke in black, white and red -- the colors of the Egyptian flag.
Continued on Page 49
Posted by: Fred || 07/08/2013 00:00 || Comments || Link || E-Mail|| [556 views] Top|| File under: Arab Spring
Gunmen Attack Sinai Checkpoints Close To Israel Border
[Ynet] As situation in Sinai deteriorates, Islamists attack military checkpoints. Islamist group issues statement saying 'current events ravaging the country' affecting Sinai

Armed men launched a series of attacks on Sunday on security checkpoints in the North Sinai towns of Sheikh Zuweid and El Arish close to the Egyptian border with Israel and the

Gazoo

Strip, and one soldier was killed.

Gunmen in pickup trucks exchanged gunfire with soldiers and police in Sheikh Zuweid in the early hours of the morning, but there were no casualties, security sources said.

In two separate attacks by armed assailants on Sunday evening in El Arish, one soldier was killed and a police officer

maimed

, security sources added.

Hardline Islamists have launched sporadic attacks in North Sinai since the ouster of longtime President Hosni Mubarak


...The former President-for-Life of Egypt, dumped by popular demand in early 2011...


in 2011 created a security vacuum in the region.

On Sunday, the Salafi Jihadi group, one of the biggest Sinai-based Islamist

bully boy

groups, issued a statement on a jihadist website saying that "current events ravaging the country" were affecting Sinai.

It also threatened attacks on the "repressive practices" of the police and military forces on people in Sinai.

The group has issued statements threatening attacks on Israel previously, but this was the first known direct threat they have issued against Egyptian security forces.
Posted by: trailing wife || 07/08/2013 00:00 || Comments || Link || E-Mail|| [357 views] Top|| File under: Salafists
Arabia
Saudi 'Qaida Suspect' Turns Himself in
[An Nahar] A Saudi citizen who was "lured to restive areas" abroad, has surrendered and been repatriated, the interior ministry said on Sunday, without specifying where he had been.

The authorities in January 2011 published a list of 47 nationals accused of having links to the al-Qaeda global

bully boy

network.

The man, whose identity was not disclosed, "expressed the desire to return home and hand himself over to security services," the official SPA news agency cited a ministry

front man

as saying.

Authorities have "facilitated his return to the kingdom with his wife," it said.

"His surrender will be taken into consideration" in any legal procedures taken subsequently, the

front man

said without elaborating.
Posted by: Fred || 07/08/2013 00:00 || Comments || Link || E-Mail|| [388 views] Top|| File under: al-Qaeda in Arabia
Bahrain: Policeman killed, two injured in bomb blast
A policeman died and two others were injured in a bomb blast in Sitra on Saturday evening. Public Security Chief General Tariq Hasan early on Sunday morning issued a statement confirming the death of on-duty officer Yasser Dhaib. He said that the explosion was caused by a homemade bomb.

Giving details of the terror attack, the chief said the police had confronted a group of individuals who were targeting the Sitra Police Station. As the officers moved in to secure the area, the attackers detonated a homemade bomb in a terror act that led to the death of Yasser Dhaib. The explosion also injured two other police personnel who were rushed to the hospital for treatment.

The chief said police later secured the area and began examining the blast site. An investigation was launched to identify and apprehend those responsible for the attack.

Meanwhile, violence and attacks against policemen continued on Saturday with an attack in Janabiya where three policemen were injured and their police patrol vehicle was gutted, the Interior Ministry announced through its Twitter account.
Posted by: Steve White || 07/08/2013 00:00 || Comments || Link || E-Mail|| [768 views] Top|| File under:
Caucasus/Russia/Central Asia
Two terrorists killed in north Caucasus
Two suspected terrorists militants were killed in Buinaksk, a city in the Russian republic of Dagestan.

A spokesman for the republic's interior ministry said, "On Saturday night, traffic police officers stopped a car with two men for an identity check. The men opened fire and fled. They were blocked and killed some 1.5 hours later."

According to a preliminary investigation, the men were identified as active members of a local terrorist militant group. Police seized two Kalashnikov assault rifles from them.
Posted by: ryuge || 07/08/2013 00:00 || Comments || Link || E-Mail|| [761 views] Top|| File under:
India-Pakistan
Three gunned down in Lyari
[Dawn] In a sign of resurgence of violence in old city areas after a lull followed by a high-level meeting presided over by President Asif Ali Ten Percent Zardari


... husband of the late Benazir Bhutto, who has been singularly lacking in curiosity about who done her in ...


on law and order in the city on Saturday, three young men were

rubbed out

in Lyari's Kalri and Storied Baghdad


...located along the Tigris River, founded in the 8th century, home of the Abbasid Caliphate...


i localities on Sunday evening, according to police officials.
Continued on Page 49
Posted by: Fred || 07/08/2013 00:00 || Comments || Link || E-Mail|| [793 views] Top|| File under:
Five militants held in Lakki operation
[Dawn] LAKKI MARWAT, July 7: Police claimed here on Sunday to have tossed in the calaboose
Please don't kill me!
five

forces of Evil

during a search operation in the district.**

An official said that the operation was launched after they got information that

forces of Evil

had entered the district to carry out subversive acts. He said that the

forces of Evil

were arrested in Nawazikhel, Malakhel, Sherikhel, Ghazikhel, Tabbi Murad and Wazir Kallay localities of Darra Pezu.

The official said that police, backed by commodes of elite force and anti-terrorism squad and armoured personnel carriers, took part in the operation.

Meanwhile,
...back at the dirigible, the pilot and the copilot had both hit the silk.
Jack! Cynthia exclaimed. Do you know how top drive one of these things?
Jack wiped some of the blood from his knuckles. No, he said. Do you?...
48

coppers

including sub-inspectors, assistant sub-inspectors and station house officers were transferred in the district.
Posted by: Fred || 07/08/2013 00:00 || Comments || Link || E-Mail|| [378 views] Top|| File under: TTP
Haqqani, Al Qaeda men died in drone attack
[Dawn] A 'commander' of the Haqqani network and an Al Qaeda operative were among the 17 people killed in drone strike in North
Wazoo earlier this week, according to official sources.

They said those killed in the strike in Serai Darpakhel area near Miranshah
... headquarters of al-Qaeda in Pakistain and likely location of Ayman al-Zawahiri. The Haqqani network has established a ministate in centered on the town with courts, tax offices and lots of madrassas...
Bazaar included Mullah Akhtar Zadran, a 'commander' of the Haqqani network, and Abu Saif Al-Jazeri, an operative of Al Qaeda.

Also killed in the strike are said to be two Punjabi

Death Eater

'commanders' -- Rana Ashraf and Naveed Butt. The other 13 victims were 'foot soldiers', the sources said.

However,


if you can't say something nice about a person some juicy gossip will go well...


there was no independent confirmation of the claim.
Posted by: Fred || 07/08/2013 00:00 || Comments || Link || E-Mail|| [404 views] Top|| File under: al-Qaeda
Former spymaster gunned down in Peshawar
[Dawn] A former assistant director of Intelligence Bureau (IB), Mujahid Khan was

bumped off

by unknown

myrmidon

s in Beautiful Downtown Peshawar


...capital of Khyber Pakhtunkhwa (formerly known as the North-West Frontier Province), administrative and economic hub for the Federally Administered Tribal Areas of Pakistan. Peshawar is situated near the eastern end of the Khyber Pass, convenient to the Pak-Afghan border. Peshawar has evolved into one of Pakistan's most ethnically and linguistically diverse cities, which means lots of gunfire.


on Sunday night, DawnNews reported.


If I was a Moslem, I think I'd do my head bonking indoors, preferably at home. They'd have to get me with a sniper.


According to police, Khan was attacked in Peshawar's Sheikhabad neighbourhood when he was returning home after offering evening prayers at a local mosque. He sustained serious bullet wounds in the attack.

Later, the former spymaster succumbed to his wounds at Lady Reading Hospital in the Khyber-Pakhtunkhwa


... formerly NWFP, still Terrorism Central...


capital.

The motive behind the killing is not ascertained as yet, however, Police have launched an investigation into the incident.
Posted by: Fred || 07/08/2013 00:00 || Comments || Link || E-Mail|| [393 views] Top|| File under: TTP
Five killed as bomb blast hits Lahore's food street
At least five people were killed and 50 others, including women, were injured when an explosion occurred at an eatery situated in Old Anarkali's food street area of Lahore on Saturday, media reported. Police identified two of the dead as a six-year-old girl Sadia and a 20-year-old boy Fahad Tasleem, DawnNews reported. The condition of eight injured persons is said to be critical.

The Punjab capital had so far remained immune to the wave of bombings that has terrorised the three other provincial headquarters over the past four years. Television channels quoted the provincial police chief as having told his force to be on alert as "more acts of terror" could follow "within 72 hours".

Preliminary police inquiries suggested that a time device had been placed between chairs near Bokhara Restaurant. It created a one-foot deep crater when it exploded.

Witnesses and police said the street was almost packed to capacity when the device went off. The diners started crying and running here and there in utter confusion.

The blast was so intense that it damaged some cars and motorcycles parked on nearby roads and also an electricity transformer. Some shops were also damaged.

It left tables, chairs and other articles of furniture scattered all over the place. Shopkeepers closed their shops soon after the blast. Policemen and officials of other law enforcement agencies in large numbers cordoned off the place and both ends of the food street. Footages from CCTVs installed at some shops were obtained by police to identify the culprits.

The blast occurred in a high security zone which is home to government offices, including the Central Police Office. An extensive search operation was conducted in the area a few days ago.
Posted by: Steve White || 07/08/2013 00:00 || Comments || Link || E-Mail|| [337 views] Top|| File under: TTP
Indian Mujahideen Get Frisky With Bombs In Buddhist Temple, One Arrested, Two Sought
Summary of IT's extensive timeline, updating yesterday's report:

[IndiaToday] Sunday morning there were serial explosions inside and outside the Mahabodhi temple in Bihar -- four inside the temple complex and four outside between 5:30 and 5:58 a.m. Two monks were injured, one a national of Myanmar, the other of Tibet. Three other bombs were defused, one near a large statue, the other at the bus stand, the third in the afternoon at a nearby hotel.

An alert has been sounded on the border between India and Nepal.

Police are probing links of a man held in Kolkota after being arrested Saturday with explosives to the banned terrorist outfit Indian Mujahideen. The IM is suspected of involvement in the Bodh Gaya bomb blasts, officials said. "Anwar Hussain Mullick, 42, was arrested from a bus stop in the heart of the city late on Saturday evening with explosives and fake Indian currency notes," a senior official of the Special Task Force said here Sunday.

Sketches of two additional suspects believed to be behind the blasts were released by police late Sunday evening.

This article starring:
Mahabodhi
Posted by: trailing wife || 07/08/2013 00:00 || Comments || Link || E-Mail|| [521 views] Top|| File under: Indian Mujaheddin
Southeast Asia
Defense volunteer gunned down in southern Thailand
A village defense volunteer was gunned down in an attack in a rubber plantation in Pattani province on Sunday morning. The attack occurred on a road inside a rubber plantation near Ban Khlong Chang.

As Somchai Chainui was returning home from the plantation, he was attacked by four men who followed him on two motorcycles with pistols. Somchai was shot more than 10 times and was killed instantly. The attackers took Somchai's 9mm pistol before fleeing.
Posted by: ryuge || 07/08/2013 00:00 || Comments || Link || E-Mail|| [404 views] Top|| File under: Thai Insurgency
Eight Slain as Philippine Troops Clash with Rebels
[An Nahar] Five Philippine soldiers and three rogue

Moslem

rebels have been killed in

festivities

ahead of the resumption of peace talks aimed at ending a decades-old rebellion, the military said Sunday.

The Bangsamoro Islamic Freedom Fighters, a splinter guerrilla group, ambushed an army truck and attacked an army camp on Saturday, said regional military

front man

Major-General Romeo Gapuz.

The fighting occurred two days before the Philippine government and the Moro Islamic Liberation Front, the country's largest

Moslem

guerrilla force, were to resume talks in neighboring Malaysia on Monday.

"The BIFF is hell-bent on derailing the (Philippines-MILF) peace talks by launching simultaneous attacks against civilian and military installations," Gapuz said in a written statement.

The BIFF set off a

roadside kaboom

as a military truck drove past in the mainly rural Datu Piang municipality, killing three soldiers, officials said.

A Philippine Army unit based nearby killed three of the rebels in a subsequent firefight, they added.

BIFF forces simultaneously attacked an army detachment in another section of the town, killing two other soldiers, a military report said.

BIFF

front man

Abu Misry confirmed that his group was behind Saturday's attacks.

"We will continue our guerilla offensives against the military until they leave Maguindanao," Misry told Catholic-run local radio station DXMS in a telephone interview, referring to a Mindanao province where his group operates.

The group is led by Ameril Umbrakato, a former senior MILF official who was expelled in 2011.

His renegade group has been blamed for a series of raids across Mindanao in 2008 that left nearly 400 people dead and displaced hundreds of thousands.
Posted by: Fred || 07/08/2013 00:00 || Comments || Link || E-Mail|| [353 views] Top|| File under: Moro Islamic Liberation Front
Syria-Lebanon-Iran
3 Injured in Hermel Roadside Bombings
[An Nahar] Two

roadside kaboom

s went kaboom! at the entrance of the northeastern town of Hermel on Sunday, injuring three people, including two soldiers, the army and the state-run National News Agency said.

They said that the first bomb targeted a Honda CRV, damaging the vehicle and injuring its driver Iman Nasereddine, who hails from the town of al-Ain.

She was taken to Hermel state hospital.

The second bomb went off when an army patrol was inspecting the site of the first

kaboom

. The blast injured an officer and a soldier and caused damages to the vehicle, the army communique and NNA added.

Media reports later said that the military found the remote control device used to set the blasts.

Security sources said that the incident was linked to the conflict in neighboring Syria.
Posted by: Fred || 07/08/2013 00:00 || Comments || Link || E-Mail|| [409 views] Top|| File under: Govt of Syria
Gunfire Erupts near Minister Hajj Hasan's Baalbek Residence
[An Nahar] A shooting broke out on Sunday near the residence of caretaker Agriculture Minister Hussein Hajj Hasan in Baalbek reportedly over family disputes that the Hizbullah minister has nothing to do with.

"A dispute between the head of al-Khodor Municipality and members of the Hajj Hasan family erupted into gunfire on the public road in the Baalbek area of Hawsh al-Nabi, where the residence of Agriculture Minister Hussein Hajj Hasan is located," MTV said.

"The house was hit by two gunshots," the TV network added.

Meanwhile,


...back at the argument, Livia had made her point with her knee to Jane's stomach...


LBCI television said "unknown

gunnies

opened fire near Minister Hussein Hajj Hasan's residence in Baalbek's Hawsh al-Nabi over family disputes."

But Hajj Hasan himself denied to OTV that his Baalbek residence had come under gunfire.

Later on Sunday, Hizbullah issued a statement saying "reports of unknown

gunnies

opening fire on the residence of the agriculture minister are totally baseless," urging media outlets to "seek accuracy before publishing such news."
Posted by: Fred || 07/08/2013 00:00 || Comments || Link || E-Mail|| [357 views] Top|| File under: Hezbollah
Two thirds of Homs rebel area destroyed
Intense fighting in the central Syrian city of Homs has left 60 to 70 percent of a besieged rebel-held district damaged, destroyed or uninhabitable, a monitoring group said on Sunday. The estimate from the Syrian Observatory for Human Rights came nine days into an all-out army assault on the rebel-held Khaldiyeh and Old City neighbourhoods, which have been under siege for more than a year.

On Sunday, regime forces subjected insurgent areas of the city to fierce shelling, said the Observatory.

'Sixty to 70 percent of buildings in Khaldiyeh are either totally destroyed, partially destroyed, or unsuitable for habitation,' Observatory director Rami Abdel Rahman told AFP.

'Of all Syria's cities, Homs has suffered the highest levels of destruction... Images of Homs make it look like a world war has hit the city. Much of it has been flattened,' he added.

Amateur video posted online by activists on Sunday showed flames and thick black smoke rising from several empty burnt-out buildings already riddled with holes. Some structures shown in the video are barely standing.

'Even if the regime takes the neighbourhoods back, there's barely a house left standing to return to,' said Abdel Rahman.

'It would even be dangerous to return. People from Homs are constantly under regime surveillance wherever they are in Syria, because their city has served as a rebel bastion since early in the revolt' against President Bashar Al Assad.

On Sunday, government troops used mortars, rocket fire and heavy artillery to target rebel areas in the city, the Britain-based Observatory said. On the edges of Khaldiyeh, fresh clashes broke out between rebels and troops and pro-regime militiamen, it added.

According to the United Nations, some 2,500 to 4,000 people are trapped in the besieged areas.
Posted by: Steve White || 07/08/2013 00:00 || Comments || Link || E-Mail|| [351 views] Top|| File under: Arab Spring
Who's in the News
26
[untagged]
6
Arab Spring
3
TTP
3
Hezbollah
2
Hamas
2
Govt of Syria
2
Salafists
1
Moro Islamic Liberation Front
1
Taliban
1
Thai Insurgency
1
Govt of Pakistan
1
al-Qaeda in Arabia
1
al-Qaeda
1
Indian Mujaheddin
Bookmark
E-Mail Me
The Classics
The O Club
Rantburg Store
The Bloids
The Never-ending Story
Thugburg
Gulf War I
The Way We Were
Bio
Merry-Go-Blog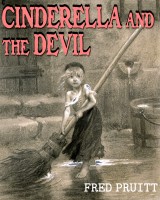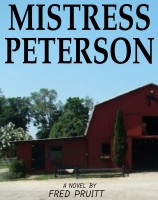 On Sale now!


A multi-volume chronology and reference guide set detailing three years of the Mexican Drug War between 2010 and 2012.

Rantburg.com and borderlandbeat.com correspondent and author Chris Covert presents his first non-fiction work detailing the drug and gang related violence in Mexico.

Chris gives us Mexican press dispatches of drug and gang war violence over three years, presented in a multi volume set intended to chronicle the death, violence and mayhem which has dominated Mexico for six years.
Click here for more information


Meet the Mods
In no particular order...


Steve White
Seafarious
Pappy
lotp
Scooter McGruder
john frum
tu3031
badanov
sherry
ryuge
GolfBravoUSMC
Bright Pebbles
trailing wife
Gloria
Fred
Besoeker
Glenmore
Frank G
3dc
Skidmark
Alaska Paul



Better than the average link...



Rantburg was assembled from recycled algorithms in the United States of America. No trees were destroyed in the production of this weblog. We did hurt some, though. Sorry.
3.235.11.178