-Short Attention Span Theater-
About those Frogs...
This explains everything!


A French judge was placed under official investigation for "sexual exposure" in a courtroom, prosecutors said on Friday, after a newspaper reported the judge whacked off pounded the old pud masturbated while a lawyer pleaded her case. The 39-year old judge stretched the baloney masturbated for several minutes on Wednesday while listening to a female lawyer addressing the court in a case dealing with a dispute between neighbors, regional paper La Charente Libre said. One of the paper's reporters saw the judge spanking the money "making unambiguous gestures after discretely lifting his judicial robe and opening his trousers," it said. The judge was temporarily suspended from his professional duties and examined by a psychiatrist, a prosecutor in the southwestern town of Angouleme said.


Is that a UN declaration in your pocket, M. Chirac or are you just glad to meet me?
Posted by: Spot || 10/20/2003 5:28:40 PM || Comments || Link || E-Mail|| [6469 views] Top|| File under:
No cure for "earworms"--songs stuck in your head
Edited for brevity.


Unexpected and insidious, the earworm slinks its way into the brain and refuses to leave. Symptoms vary, although high levels of annoyance and frustration are common. There are numerous potential treatments, but no cure. "Earworm" is the term coined by University of Cincinnati marketing professor James Kellaris for the usually unwelcome songs that get stuck in people's heads. Since beginning his research in 2000, Kellaris has heard from people all over the world requesting help, sharing anecdotes and offering solutions. "I quickly learned that virtually everybody experiences earworms at one time or another," he said. "I think because it's experienced privately and not often a topic of conversation, maybe people really long for some social comparison. They want to know if other people experience what they experience." Kellaris, whose most pervasive personal earworm (Byzantine chants) likely has something to do with his wife's job as a church choir director, has been interested in the topic of earworms for decades. As a musician who now studies how marketers reach the public, he began wondering how widespread stuck songs really are, and began doing small surveys in 2000. Last year, he surveyed about 500 students, faculty and staff on campus asking about the type, frequency and duration of earworms, and possible causes and cures. Among the songs respondents picked as most likely to become stuck were: "The Lion Sleeps Tonight," the Chili's restaurant "baby back ribs" jingle and "Who Let the Dogs Out."
But the choice that topped the so-called "playlist from hell" was "Other," meaning the majority of those surveyed chose a unique song of their own as the most probable earworm. That led Kellaris to conclude that stuck songs are highly idiosyncratic.


Normally, this is way too OT even for me, but if you read Lileks daily (like I do), you may have that damn circus song stuck in your head today (like I do)! Argh! The bells! The bells!
Posted by: Dar || 10/20/2003 1:51:10 PM || Comments || Link || E-Mail|| [6465 views] Top|| File under:
Molestor gets beaten up by former victim
Hat tip: Drudge. Edited for brevity.


A convicted child molester who was placed in the same [Tampa] Florida jail cell with one of his victims was beaten unconscious Thursday. The former victim was being held on a probation violation. Authorities say he recognized cellmate Kevin Kinder as the man who abused him and three other boys when he was 11 years old. His lawyer said the man, who is now 22, jumped on Kinder and punched him repeatedly. The former victim's mother called the encounter a "fluke" but added that it was very "therapeutic" for her son.


Understatement of the year...
Posted by: Dar || 10/20/2003 1:10:11 PM || Comments || Link || E-Mail|| [6470 views] Top|| File under:
Warfare at the speed of light
-EFL- Check out the whole article, interesting stuff...


In Bob Yamamoto's lab, light devours. He straps on emerald green goggles. A technician stabs a fire button and calls out the computer countdown. "Three ... two ... one ..." Then ... nothing. Just a buzz of electronics and an ephemeral glow in this darkened room at Lawrence Livermore Laboratory. But inside Yamamato's target chamber, a block of steel spits flame and molten metal. In those two seconds, 400 blasts of light poured into slabs of clear, manmade garnet. Swollen in energy, the crystal's atoms then unleashed torrents of infrared light to ricochet 1,000 times between two mirrors and multiply, finally escaping as 400 pulses of pure, square beam. Kilowatt for kilogram, this is the world's most powerful solid-state laser. Its invisible beam drilled Yamamoto's inch-thick steel plate in two seconds. Add larger crystals and it will eat steel a mile or more away.


"Haha! They dare to resist? See how they do with my disintegrator ray!"
Posted by: ---------<<<<-- || 10/20/2003 10:40:19 AM || Comments || Link || E-Mail|| [6473 views] Top|| File under:
World's smallest mosque built in Kazan
The world's smallest mosque has been built in the memory of Tatars who were killed during the taking of Kazan by troops of Russian Tsar Ivan the Terrible in 1552. According to Rosbalt, not more than 10 people can worship in the mosque at one time.


Which will be about right if there's another 9/11.


The mosque was built in the style of a miniature copy of the Kul Sharif mosque, which was constructed on the territory of the Kazan Kremlin. The miniature octahedral mosque measures 25 square meters. It has one cupola and four 10-meter high minarets. The interior of the mosque covers only ten square meters. The initiator of the construction of the mosque was a 77-year-old WWII veteran. Various organizations and individuals donated money for the construction of the mosque.
Posted by: Steve White || 10/20/2003 12:59:12 AM || Comments || Link || E-Mail|| [6461 views] Top|| File under:
Afghanistan
Senior Talib Captured in Afghanistan
A senior Taliban commander has been captured by coalition forces in central Afghanistan. Mullah Janan was captured near Deh Rawod in the central province of Uruzgan, Col. Rodney Davis said in a statement. Janan was observed leaving the area by coalition special operations forces and was captured at an Afghan militia force checkpoint. Authorities have said a Taliban commander by the same name had close ties with

Osama bin Laden

and might know of his whereabouts. But the name is not uncommon in Afghanistan and there was no immediate confirmation the man captured was the same.


So maybe he's a senior Talib...

Davis said the Janan who was captured in Uruzgan is believed responsible for a rocket attack on an American military outpost in Deh Rawod. No damage or casualties were reported in the July attack. Jan Mohammed Khan, the governor of Uruzgan, confirmed the arrest, saying Janan was "a famous Taliban commander." Khan told The Associated Press that Janan was captured Saturday with eight other Taliban insurgents during sweeping raids in the Dai Chopan district of the neighboring province of Zabul.
Posted by: Fred Pruitt || 10/20/2003 16:57 || Comments || Link || E-Mail|| [6468 views] Top|| File under:
Death List Reveals Horrors of Afghanistan's Past
EFL

KABUL (Reuters) - One name on a list of nearly 5,000 told Saleha the truth she did not want to know. Her father, a painter from the southern province of Kandahar, was executed by the Afghan communist government in 1979, aged 31.

He had been accused by a court of being an insurgent fighting against Soviet intervention in Afghanistan in the months leading up to the ill-fated invasion.

Saleha, a girl when her father disappeared without trace, is now in her late 20s. Her plight is common in Afghanistan, where thousands of soldiers, guerrillas and civilians simply vanished during two decades of war, occupation and lawlessness.

Arranged in neat columns, numbered, hand-written in the local Dari language and stamped by the "Democratic Revolutionary Court of Afghanistan," the folder of 4,782 names smacks of the ruthless efficiency the Soviet Union and its satellites so cherished.

The document was drawn up by intelligence services in Kabul in the late 1970s and photocopies were recently obtained by the Afghan Commission for Human Rights (ACHR).

It lists the individual's name, father's name, province of residence, profession and date and reason for execution.

"It was the hardest moment of my life when I knew about my father," Saleha told Reuters.

"I was not upset only for my father but for all the other people who were murdered at that time, because they might also have had families and children."

ACHR head Lal Gul said the commission would publish the names in local newspapers and prepare a booklet so that as many relatives and friends as possible could determine the fate of those missing.

Some of the families of those who disappeared under Afghan communist rule in the buildup to the Soviet occupation from 1979 still hold out faint hopes of a happy ending, Gul said.

"A large number of people were killed during the communist regime and their relatives still think they might be alive or have been transferred to jails in the (former) Soviet Union," he said, after presenting the list to a small group of journalists.

"Unfortunately the list of these 5,000 people shows most of them were killed."

On a parched, stony hillside around 9 miles east of the capital, Gul points to the long, narrow ditches he says are mass graves containing the remains of at least some of the victims listed by the communist courts.

Close to the notorious Pul-i-Charki prison, the isolated site served as a dumping ground for people who died at the jail or who were executed on the spot, he said.

"Thousands of innocent people are buried here. The only reason was that they were against the policies of that regime and did not accept their opinions.

"They picked this place because it is so close to the jail and there aren't any villages around, so it is a very isolated area for execution."

Long sticks adorned with torn material marked the burial site, and a small pile of human bones could be seen under a piece of corrugated iron.

"Graves of the mujahideen ('holy warriors') and scholars. May they rest in peace" read a fading, rusty sign at the bottom of the hill.

Gul said it was one of many mass graves yet to be properly unearthed and investigated in Afghanistan, testament to the brutal reality of life in the war-torn state.

Most recently a scandal erupted last year over a burial site filled with bodies of Taliban fighters allegedly killed or allowed to suffocate while in the custody of pro-U.S. forces after the hard-line Islamic militia capitulated late in 2001.


I'm sure that the Northern Alliance were no angels.



Many wondered where a full investigation into the allegations might lead, given the level of violence and atrocities carried out among different ethnic groups and rival factions throughout the country's bloody past.

Brief entries in the list offer glimpses into the lives and deaths of the "enemies of the state."

One typical example reads: "Name: Mohammad Nasim; Father's name: Mohammad Sharif; Age: 53; Profession: retired teacher; Province: Ghazni; Killed in 1978; Accused of carrying out anti-government activities.

A small number of women were also executed:

The records say nothing of the upheaval faced by surviving relatives.

In 1980, aged just 6, Saleha was sent to the Soviet Union where she spent the next 10 years studying, returning in the dying days of the occupation. She is now married with two children and works as an assistant physiotherapist in Kabul.




The death toll in Afghanistan may never be know as I doubt that the Taliban bothered with making lists.



The BBC, on the other hand, is standing by with some moral relativism from teh past.US shuns Vietnam war claims
Posted by: Super Hose || 10/20/2003 4:18:46 PM || Comments || Link || E-Mail|| [6467 views] Top|| File under:
Arabia
Islamic militants busted in Saudi Arabia
Authorities in Saudi Arabia have announced the arrest of a number of Islamic militants who are terror suspects.
They were captured during raids in the capital Riyadh, the Red Sea port of Jeddah and four other locations.


That's a minumum of six...

The number of arrests was not revealed.
Security forces also seized big caches of arms and munitions in Riyadh and Jeddah, including plastic explosives, bombs, machine-guns and bomb-belts used by suicide bombers. The raids are the latest action in a crackdown by the Saudi Government following suicide bombings in Riyadh in May that killed 35 people.
Posted by: Fred Pruitt || 10/20/2003 21:51 || Comments || Link || E-Mail|| [6477 views] Top|| File under:
Prince Salman gets together with MWL head
Prince Salman bin Abdulaziz, the governor of Riyadh region, received here on Monday Dr Abdullah Al-Turki, the Secretary General of Makkah-based Muslim World League (MWL) and member of the Senior Ulema (Muslim scholars) Commission, as well as former secretaries general of the MWL and directors of the MWL's Islamic organs who came to greet him. Speaking on the occasion, Dr Al-Turki praised the significant role played by Prince Salman in the service of Islam and Muslims at the local and international arenas. On his part, Prince Salman lauded the role being played by Dr Al-Turki and his accompanying delegation in realizing the goals of the MWL. Prince Salman called for projecting Islam in its proper perspective, ands said Islam is the religion of moderation which does not tolerate extremism and fanaticism.


Sea change, PR campaign, or temporary shift in tactics? You decide...
Posted by: Fred Pruitt || 10/20/2003 15:32 || Comments || Link || E-Mail|| [6476 views] Top|| File under:
Limburg suspects to stand trial soon
The Yemeni interior minister, Dr. Rashad al-Alemi said that French supertanker Limburg file was over and suspects were to stand trial soon. "The case of the USS Cole Destroyer has been encompassed with obscurities and that the first problem faced Yemeni security is that some of those suspects have been held in custody in other countries. So Yemen has demanded their handing over in order to finish their trial according to the Yemeni law and constitution," the interior minister said. "The delay of the trial can be attributed to the US demands in order to track down other elements who have been still on the run. Other problems have emerged including the jailbreak of suspects in Aden and this has made the situation more complicated and resulted in delay of the trial," Dr. al-Alemi remarked.


Having them break jail does tend to complicate their trials...

The Yemeni interior minister further placed an emphasis that the completion of USS Cole file has been still underway in order to refer the case to trial soon. "There are other cases where perpetrators are to be tried for such as suspects accused of shooting at a helicopter belonging to the Hunt Oil Company, al-Qadesia explosion in Sana'a and other terror thwarted operations in Taiz to blast water and electricity installations.
Posted by: Fred Pruitt || 10/20/2003 11:36 || Comments || Link || E-Mail|| [6469 views] Top|| File under:
Saleh orders investigation into al-Zindani fatwa
Fractured syntax courtesy of Yemen Times. Coffee warning on the last paragraph...
President Ali Abdullah Saleh ordered the general prosecution to investigate into the religious fatwa accusing the socialist leader Yassin Saeed Noman, former speaker of parliament, of being an infidel, reliable sources close to the Yemeni presidency said Saturday. The fatwa which was announced last week has been attributed to Sheikh Abdulmajeed al-Zindani, head of Islah Consultative Council and rector of al-Eman University. The sources added that Saleh asked the general prosecution to investigate into the fatwa which al-Zindani has been accused to have issued on the basis that Dr. Noman used to say when he was running the parliament hearings "the rule is for the parliament members" in figuring out or voting on any issue while, according to al-Zindani, he should have said that "the rule is for God". The president's order came out as a result of a complaint filed by the Yemeni Socialist Party.


Well. Yeah. I guess that's good reason to declare him an infidel and have him killed. In Yemen, anyway...

Yemen Times learnt that the denial made by al-Zindani last week was just a political compromise on part of the opposition coalition delegation members who met al-Zindani at his house in the university campus.
Political sources told Yemen Times that al-Zindani refused to deny the allegation that he has issued the fatwa and told them that was his opinion. But, when they scared him that this would give an excuse for the US to ask for his extradition and trial, he told them that they can deny that he issued the fatwa.


There. That made it all better, didn't it?

However, al-Zindani, who was a member of the Presidential Council after the unification, never asked the media to quote him denying that. The opposition has taken this move in order to avoid any breakdown of their coalition whose main components are the Islah and the YSP. Some time earlier, an American newspaper quoted Judge Hamoud al-Hitar, head of the committee conducting dialogues with

al-Qaeda

prisoners as saying that the attackers of the USS Cole carried out their operation on the basis of a fatwa issued by al-Zindani. But, al-Hitar later denied he said so. It was also reported that al-Zindani is one of those clerics wanted by the US for their link to al-Qaeda and that his university is producing extremists and fundamentalists.


Oh, go ahead. Deny that, too...

The YSP condemned last week the religious edict or what it said is "this ossified way of thinking and the continuation of these tactics of calling people infidel and assassinations, violence and thought and political terrorism and discrimination that do not accept freedom of opinion of people." The YSP called on the authorities to shoulder their legal responsibility towards this tendency of naming its prominent leaders as infidel, ending all factors that can destabilize security and peace.


That would be a step in the right direction. No doubt they can't do it for... ummm... religious reasons.

It also demanded that the fatwa issued during the civil war which named all socialists as unbelievers and that all acts against them are legal. It said also that the culture, mobilization and other measures taken on the basis of this fatwa should be abolished, urging all political forces in the country to work against such culture from school curricula, sermons of mosque preachers and mass media, and to enhance tolerance and openness in the society. The assassin of Jarallah Omar, YSP assistant secretary general who was sentenced to death in mid-September said during the tribunal sessions that all socialists and secular people are infidels who deserve death penalty. Ali Ahmad Jarallah based his assassination of Omar on an allegation that Omar demanded the abolishing of death penalty which he described as an abuse to human rights.


So he killed him. That makes sense. In Yemen, anyway...
Posted by: Fred Pruitt || 10/20/2003 11:27 || Comments || Link || E-Mail|| [6471 views] Top|| File under:
Britain
British Police Thwart Plot to Kill Putin
British police have thwarted a plot to kill Russian President Vladimir Putin after arresting a renegade Russian intelligence agent in London, The Sunday Times reported. "This is a criminal investigation into something that has an international dimension," a senior British government official was quoted as saying by the weekly newspaper. "It's a matter for (Scotland) Yard who are taking it seriously." According to The Sunday Times, detectives from Scotland Yard's antiterrorist branch arrested a former KGB major, said to be a trained hitman, and a second Russian after a tip-off last weekend. The would-be assassins were reportedly held for five days at a police station in west London under Britain's antiterrorist legislation and questioned about possible links to Chechen guerrillas. Police were alerted by Alexander Litvinenko, a former intelligence officer in Russia's FSB, the main successor to the KGB.

Litvinenko told The Sunday Times that the hitmen had asked him to set up a meeting with Russian billionaire Boris Berezovsky who fled Russia in November 2000 after falling out with Putin. Berezovsky — granted political asylum by Britain last month — told the newspaper that he and Litvinenko were called to a meeting with their lawyer at Scotland Yard on Friday. "The police told me they were holding two men and that one of them had admitted being involved in a plot to kill President Putin," Berezovsky said. The men apparently wanted Berezovsky, 57, whose personal fortune is estimated at three billion dollars, to finance the alleged plot. The plot, in which Putin was to be shot dead by a sniper on a foreign trip, was outlined to Litvinenko in a series of telephone calls and a face-to-face meeting with one of the hitmen. "He told Litvinenko that Putin must be overthrown, that he needed to be whacked," said a source close to the investigation, according to The Sunday Times. Scotland Yard did not confirm the plot but said they had arrested two men, aged 36 and 40, last Sunday in London.
Posted by: Fred Pruitt || 10/20/2003 12:41 || Comments || Link || E-Mail|| [6465 views] Top|| File under:
Europe
Man jailed for isolating his wife
An Oslo court has sentenced a man to three years in prison for abusing his immigrant wife and preventing her from integrating into Norwegian society. Prosecutors describe the case as unique, and perhaps precedent-setting. The defendant, a 49-year-old described as being North African himself, was convicted for hindering his wife's attempts to join Norwegian society. He prevented her from going to Norwegian language classes, ordered her to wear traditional North African dress with a veil covering her face, and forced her to remain at home. In doing so, he cut her off from any social contact with others. The court, invoking a welfare law generally reserved for children, found his actions to be punishable by law. The court also found him guilty of beating, threatening and otherwise harassing his wife. "This has been a very special case," prosecutor

Paal-Fredrik Hjort Kraby

told newspaper Aftenposten. "The man forced the woman to live completely cut off from the community. She was prevented from going out and forced to stay home to look after their children. The court has now determined this was illegal."


Illegal to relegate the Little Woman to the status of breeding stock? But... But... It's a cultural thing. You can't jug him for a cultural thing!
Posted by: Fred Pruitt || 10/20/2003 16:42 || Comments || Link || E-Mail|| [6471 views] Top|| File under:
French strike over cigarette prices
Hey! The French are on strike!


France's 34,000 tobacconists on Monday staged their first ever national strike in protest against a sharp rise in cigarette prices. The strike coincided with a 20% increase in the price of a pack of cigarettes, the second of three planned price rises. "Three separate price increases will push the cost of smoking up by half in the space of a year," said BBC News correspondent in Paris, Quentin Somerville. France has long had some of the cheapest cigarettes in Europe but is now trying to persuade people to quit the habit. French tobacconists have a monopoly on cigarette sales and take a percentage of every packet sold.


A state sponsored monopoly in France? Shocking!


The price rises will force tobacconists out of business, and the number of bankruptcies has already gone up by 57% in a year, according to the Confederation of Licensed Tobacco Sellers. "The government says loud and clear that it wants the day to come when there is not a single smoker left in France," said Rene Le Pape, president of the confederation. "What I want is to make sure that our network of 34,000 traders doesn't disappear as well."


...and how you gonna work that out? Maybe you can retrain them as pimps or something.


The government has offered an aid package worth around 120m euros to help the worst-affected tobacconists, but the shopkeepers say it is not enough.


Ve needz,... how you say,...more.


The price rises are designed to encourage people to stop smoking. However, critics say the increases are being used to help bail out France's troubled state finances.


There's one idea they don't mind copying from us. When do they start suing the evil Big Tobacco?


Nine out of 10 tobacconists were closed for the day, and 60 demonstrations were planned across the country. The number of people smoking has been declining slowly, but around 42% of the population still smoke.


42%! Sure, cut off their butts. They'll be ready to go to war anywhere, anytime, with anyone. Think they're rude now?


The French government is particularly worried that smoking remains popular with pregnant women and young people.


Puff away, hon. Remember, you're smoking for two now.


"Putting up prices by 25% means reducing consumption by 10% and in the years ahead preventing 10,000 deaths a year," said Health Minister Jean-Francois Mattei.


Good. That'll compensate for the death tolls from those summer heatwaves.


After the change, a packet of cigarettes will cost more than five euros a pack, about £3.50, much more than in many of France's neighbours. But there is nothing to stop consumers driving to neighbouring countries to stock up, and tobacconists in border regions say their business is being ruined by the huge differential in prices.


...sounds like New Hampshire.


Police are more concerned at the rise in large-scale smuggling, which is already estimated to account for up to 30% of cigarette sales in Britain.
Posted by: tu3031 || 10/20/2003 4:22:08 PM || Comments || Link || E-Mail|| [6477 views] Top|| File under:
More Illegal Immigrant Deaths
An Italian coastal patrol has found a small boat with 11 dead would-be immigrants near the southern island of Lampedusa. Also on board were 24 survivors of a trip that an Italian refugee official suspected began near the Tunisian-Libyan border. The dead had apparently succumbed to exhaustion and starvation, and the survivors were emaciated. It is the second tragedy involving illegal immigrants off Lampedusa in the past three days. On Friday, seven Africans died before their boat could reach Lampedusa. A further 25 survived.


The problem is universal. People don't like to live where it sucks.




So they go live someplace else, and try to make it suck like home. Go figure.
Posted by: Super Hose || 10/20/2003 11:40:16 AM || Comments || Link || E-Mail|| [6463 views] Top|| File under:
France to spearhead EU asylum ban of Pakistanis
Taking the threats of Saudi terrorist

Osama bin Laden

to widen the spread of extremist attacks quite seriously, the French Government has said that it will use its influence to convince other members of the European Union (EU) not to encourage moves to grant political asylum to Pakistani residents.


[Insert obligatory piggy squeal about profiling and discrimination]

Inaugurating the first day of the G-5 anti-terrorism summit at the French resort city of La Baule on Sunday, French Interior Minister Nicolas Sarkozy was quoted by the Dawn newspaper as saying that Paris is taking Osama's threats issued on Arab satellite TV channel Al-Jazeera "very seriously". The summit has been convened to take decisions on the security future of the European Union, and will notably issue a list of the "sure countries" from which candidates for political asylum in the EU will now be refused authorization to reside in the present 15 European countries, and, as of next year, the 25 member EU states.


"If you can't behave in your own countries, why should we expect you to behave in ours?"

According to the paper, an international colloquium was held recently in Paris on immigration and population flows in which it was revealed that the European continent will see even more immigration in the coming years than it has in its recent history. The colloquium also revealed that at present there are over 40 million immigrants in mainland Europe alone, with eight million in France, of which five million are Visigoths Muslims.
Posted by: rg117 || 10/20/2003 8:01:52 AM || Comments || Link || E-Mail|| [6475 views] Top|| File under:
India-Pakistan
Standing Up for Democracy
by Claudia Winkler, The Weekly Standard
IN THE TURBULENT and dangerous politics of Pakistan, credible public figures willing to stand up for pluralist democracy are no commonplace. So it was a privilege to meet with Afrasiab Khattak and Asfandyar Wali Khan—middle-aged men who between them have spent more than a decade in prison in the course of their careers opposing military dictatorships—on their recent stop in Washington. Their earnest plea: The United States must remain engaged in their region.


We don't have a choice at the moment. We may have one later, though...

Khattak is a lawyer, writer, and longtime member of the Human Rights Commission of Pakistan, where he just finished a three-year term as chairman. His duties on the commission included responding to the anguished parents of young Pakistanis recruited to fight for the Taliban, while their government turned a blind eye. "It was a disaster," Khattak said on the "NewsHour" with Jim Lehrer in April 2002. "Thousands of people, sentimental people, simple people, naive people went into another country to fight without any preparation, any planning."


They were people driven by blind hatred of America and Americans, hopped up on religion. Had they attained their objectives, simple, sentimental people in the U.S. would have received the bodies of their loved ones to mourn over...

In July, Khattak joined the leadership of the Awami National party, of which Asfandyar Wali Khan is president. Elected to the Pakistani senate last March, Wali Khan is the son and grandson of Pashtun political leaders dating back to the independence struggle on the subcontinent. The ANP is based in the Northwest Frontier Province, where it confronts an Islamist provincial government with anti-American, pro-jihadist leanings. Yet the party has national aspirations and universal principles. Its leaders see it as a "bulwark against extremism and fundamentalism."


It's a prety flimsy bulwark. Pashtuns aren't exactly lining up to vote Awami...

"We spoke up publicly after 9/11 for liberal, democratic, secular values and held public meetings against the

Taliban

. We openly endorsed the liberation of Afghanistan," says Wali Khan.


This was pretty much drowned out in the riots staged by Qazi's, Fazl's and Sami's parties, and obscured in the dust of the TNSM departing by the truckload to kill infidels...

Like all opposition parties in Pakistan, the ANP operates under constant pressure from the government. Although lively, dissenting voices are heard in the press, freedom of assembly is severely restricted, and discriminatory laws have favored the growing religious parties. In the last election, a requirement that candidates hold advanced degrees "eliminated almost half of all former legislators," according to a recent study by the International Crisis Group. Candidates with degrees from the religious "madrassas" were unaffected. The religious parties boasted their best showing at the polls yet. The Crisis Group report confirms that the government of President

Pervez Musharraf

, even as it cooperates with the United States to some degree in the war on terrorism, is undermining the moderate secular parties at home and allowing the military to promote the Islamists. The report urges Western aid donors to channel and condition all aid so as to strengthen liberal forces and civil society.


Rantburgers are familiar by now with Perv's usually double, occasionally triple, and sometimes even quadruple game...

As for my Pakistani visitors, they foresee disaster if the Islamists get their way. "We see a sort of interaction between the Iranian mullahs and elements in the Saudi monarchy and fundamentalists and their allies in the Pakistani state," says Wali Khan. "They are cooperating to keep the pot boiling in the region. They want the Americans to get bogged down. The problem is, U.S. policy mostly ignores non-state players, including democratic parties."


I think the non-state players we're concentrating on right now are the fundo parties and the jihadi groups. Rather than supporting the Awami National Party, we're tracking the activities of the people opposing them. This could be not the most effective policy, but given the intricacies of Pak politix, complete with loyalties that can shift overnight, it's probably the best we're going to do. None of us has any doubts that a major Islamist victory would throw Pakland openly into the enemy camp.

Afrasiab Khattak agrees. "The main aim of the extremists is to get the United States out of Afghanistan and Iraq. If the United States withdraws without rebuilding, we in the region have had it. And the suppression of liberal forces will start with us, but it will spread far beyond our borders."


If we blow it like that, we'll have had it, too...

Regional expert

Elie Krakowski

, a senior fellow of the American Foreign Policy Council, notes the implication for U.S. policy. "If we are serious about building civil society in Pakistan," he says, "we have to help people like Afrasiab Khattak and Asfandyar Wali Khan, because they are capable and they are voicing very legitimate and important views. Given the chance, they could make a lot of headway, and this could serve both Pakistan's interest and ours."
Posted by: Fred Pruitt || 10/20/2003 21:40 || Comments || Link || E-Mail|| [6465 views] Top|| File under:
'Nepal rebels kidnap UK officer'
EFL from BBC


At least one British army officer is among five people reportedly abducted by Maoist rebels in Nepal. The group were part of a mission to recruit Gurkhas in a remote region northwest of the capital, Kathmandu. Nepalese soldiers were also missing, Baglung district's most senior official said. More than 8,000 people have died since Maoist guerrillas began an armed struggle to rid Nepal of its monarchy in 1996, the authorities say. However, this is believed to be the first time the Maoists have kidnapped foreign nationals. A Ministry of Defence spokesman in London could not confirm the officer had been kidnapped, but told the BBC they had lost contact on Sunday night with a team that was observing the recruitment of Gurkhas. The British Army has been recruiting Nepalese men to fight in its Gurkha brigade for nearly 200 years. Competition is fierce to join the brigade, which has a reputation for fierce bravery, endurance and loyalty.


Did you ever notice that Maoist seem to be awfully poor here lately. They are kidnapping for cash all over the world. Something about their system doesn't seem to generate cash flow. Can't put my finger on it.
Posted by: Super Hose || 10/20/2003 3:19:50 PM || Comments || Link || E-Mail|| [6475 views] Top|| File under:
Kashmir Korpse Kount: 2 dead 60 injured
Two civilians were killed and 60 others injured in two grenade explosions triggered by suspected Islamic militants in Indian-administered Kashmir on Monday, police said.


suspected Islamic militants = mealy-mouthed words of the day


One of the deaths and 53 of the injuries occurred in the Batamaloo area of Kashmir's summer capital Srinagar when rebels hurled a grenade at a security patrol. The explosive missed its target and exploded at a bus stand.


nice aim, mahmoud


"The condition of at least half a dozen civilians is serious," the spokesman said, adding they were being treated in Srinagar's main hospital. Another civilian was killed and seven others injured in a grenade explosion in the southern town of Anantnag, 50 kilometres south of Srinagar on Monday afternoon. The grenade was hurled at a security force vehicle but, also missing its target, it exploded in a busy market.


Cripes these Pakis throw like little girls




I think they only pretend to throw at the cops. They like to see those dead civilians.
Posted by: Frank G || 10/20/2003 10:56:19 AM || Comments || Link || E-Mail|| [6461 views] Top|| File under:
Iraq
GIs must wait 8 months to bring back Iraqi wives
Hat tip: Drudge. Edited for brevity.


Two National Guard soldiers who married Iraqi women against their commander's wishes will have to wait at least eight months to return home with their brides, according to a lawyer for one of the soldiers. The women's visas will take at least that long to process by mail because the State Department is not issuing visas in Iraq, said Richard Alvoid, an attorney hired by Sgt. Sean Blackwell's family. The wait could be even longer if the military decides to charge the men with disobeying orders, Alvoid said. Blackwell, 27, and Cpl. Brett Dagen, 37, were Christians who converted to Islam so they could be married under Iraqi law. Their commanders took the unusual step of ordering the men not to marry. The soldiers, members of the 3rd Battalion of the Florida Guard's 124th Infantry, are expected to remain in Iraq at least until February. The men had wanted to send their wives, both physicians, to the United States sooner because of threats from anti-American Iraqis. The men have been restricted to their bases since the double wedding in August, and they have not been allowed to see or speak to their wives since then, the soldiers' mothers said Monday. Lt. Col. Ron Tittle, spokesman for the Florida National Guard in St. Augustine, said earlier this month that the soldiers' battalion commander had been worried the marriages might distract his troops from their mission and compromise their safety.


Ya think?
Posted by: Dar || 10/20/2003 10:05:45 PM || Comments || Link || E-Mail|| [6461 views] Top|| File under:
Allawi suggests callup of the army
Iraq's interim leader called for an immediate mobilization of the country's old army to help the Americans as ambush teams struck U.S. targets around Baghdad, killing two American soldiers. The United States would "speed the process of relieving the burden on its troops" by recalling the disbanded Iraqi military, said Iyad Allawi, current president of the Iraqi Governing Council.


I've heard worse ideas. Not many, but some...

Attackers killed two U.S. soldiers and wounded a third in a clash outside the northern city of Kirkuk late Saturday. Others blasted a broken-down convoy in the western flashpoint city of Fallujah, setting off spectacular explosions from an ammunition
truck. The deaths in Kirkuk brought to 103 the number of Americans killed by hostile fire since U.S. President George W.Bush declared an end to major combat on May 1. A total 338 Americans have died since the March 20 invasion
of Iraq, 217 of them in combat.


There could actually be something to be said for this idea, goofy as it sounds at first hearing. The "People's Army" and "Quds Army" would be useless, as would the Republican Guard units, for different reasons. But Iraq's conventional forces, with a thorough overhaul of the officers' corps... Hmmm...
Posted by: Fred Pruitt || 10/20/2003 15:42 || Comments || Link || E-Mail|| [6465 views] Top|| File under:
US army chiefs plan 'strategic exit' from Iraq
United States commanders in Iraq have drawn up detailed proposals for a rapid reduction of troop numbers over the next 18 months in the first indication of formal planning for an exit strategy. The plans, which have been put to Donald Rumsfeld, the defence secretary, but not yet approved by him, suggest reducing the American forces from 130,000 to about 100,000 by next summer.


More snipped. Goes on to mention being down to around 50,000 by 2005, which sounds like something I'd heard before.
Posted by: Laurence of the Rats || 10/20/2003 3:15:32 PM || Comments || Link || E-Mail|| [6474 views] Top|| File under:
Marines Lead in Anti-Smuggling Effort
EFL AP from Newsday


Speedboats full of U.S. Marines pull up alongside a large freighter. Clambering aboard the Iraqi-flagged ship, they check the paperwork, look for suspicious oil stains and investigate whether the cargo is illegal.


Not sure that looking for stains will be productive but I like the rest of the strategy.


The Marines are part of a major coalition operation to combat the widespread smuggling of oil and other commodities, including copper, from Iraq. Officials estimate that more than 587,800 gallons of oil alone, the equivalent of 65 tanker trucks, were being smuggled daily out of the southern port of Umm Qasr before the anti-smuggling operation began two weeks ago. "The smugglers are stealing oil from the Iraqi people. One of the keys to rebuilding infrastructure is capitalizing on oil resources. Stealing the oil takes away that opportunity," spokesman Capt.

Bill Pelletier

said. The campaign, dubbed Operation Sweeney, pulls together British, Iraqi and American forces to conduct the land, air and sea operations. Some 2,000 Marines and sailors, from the 13th Marine Expeditionary Unit based in Camp Pendleton, Calif., joined the campaign a week ago. In recent days, coalition forces have recovered 24 oil barges, 15 empty barges, 10 land-based fuel pumps, eight oil boats and 50 vehicles. The smuggling methods are fairly basic but very effective, said Maj.

Gordon Mackenzie

, spokesman for the British troops, who are leading a multinational command in southern Iraq. Smugglers will break into the oil pipelines, focusing mainly on the southern Rumeila oil fields, with sledgehammers, grenades or assault rifles, he said.


Can somebody buy these guys a hole saw?


The crude oil that bubbles out is loaded up into tanker trucks, with the remainder oozing out into giant black pools dotting the desert, Mackenzie said.


They're eco-terrorists to boot.


The oil is transferred down to the port and loaded onto barges. The barges then troll the waterways looking for buyers among the freighters, Mackenzie said.


No it is not stolen oil. I run a Jiffy Lube in Basra. This is from oil changes.


"It's organized crime, but it's not so sophisticated," he said. "That's part of what makes it difficult to track." A week ago, coalition forces seized more than 529,000 gallons of smuggled Iraqi oil in a joint operation of the British Royal Navy and the U.S. Coast Guard, The oil, found aboard the Guinean flagged vessel MV Marwan, was among the largest finds for coalition forces trying to stop smuggling operations. Two weeks ago, at least 10 boats were being held in a "smuggler box," a site for ships found smuggling contraband oil from Iraq, although some have been released.


Don't release the clowns. That's weak. Auction off their stuff.


The joint operation is expected to intensify in the next few days. Checkpoints along the highways are being set up by Iraqi police to search all tanker trucks. The British provide much of the intelligence, giving lists to the Americans of suspected vessels.


Please teach us how to do the intelligence portion sometime.




It's probably a split mission, with them covering some activities and us covering others...

Under an order issued Aug. 31 by the coalition, the Iraqi judiciary system is free to begin investigating those caught smuggling and return the wealth to Iraq. Last month, for the first time, an Iraqi judge was escorted to vessels being held on suspicion of smuggling Iraqi oil and conducted administrative hearings on six of them.


Iraqis taking part = good news.


But it's the Marines who are doing the daily patrols, boarding and intercepting suspicious vessels in Umm Qasr port. On a recent patrol, five small, black-rubber speedboats with a half-dozen armed Marines in each, sped down the Shatt al-Arab waterway that flows into the Gulf. The men hailed a freighter named the Richa Mumbai, climbing a ladder dropped off the side. They checked for proper documentation, bringing a local translator to prevent any misunderstandings.


These guys got to love this duty.


"We haven't had a lot of resistance," said Capt.

Christian Rankin

, 26, of Bravo Company, 1st Battalion, 1st Marine Regiment. "We're not here to hurt anyone. We approach with a relaxed posture. Most of the intelligence comes from locals. They're supportive because our presence here prevents looting and other illegal activities."


I doubt that resisting marines with guns would be healthy. I guess if the ship chose not to stop, it is unlikely to outrun the frigate that is supporting the operation.
Posted by: Super Hose || 10/20/2003 3:02:01 PM || Comments || Link || E-Mail|| [6472 views] Top|| File under:
US troops under fire in Iraq
Two US soldiers have been killed and one injured in an ambush in northern Iraq, the US military has said. A spokesman for US-led forces said they came under fire from rocket-propelled grenades near the city of Kirkuk on Saturday evening. In a separate incident, attackers targeted a US military convoy in Falluja, central Iraq, causing a US vehicle to explode, but no casualties.
Reports say an Iraqi was killed and at least one other injured when US troops opened fire after the attack which came after the lorry had broken down. Television pictures showed a US military vehicle, believed to be an ammunition lorry, in flames — while a crowd of jubilant Iraqis gathered at the scene.


To the Rantburgers: are you guys sure that Iraqis are happy with the American "Liberation"? It doesn't look that much!




Obviously some of the bad guys living in Fallujah aren't. Not everyone in Iraq is a bad guy, though...

"Falluja has destroyed the Americans," some men shouted.


Ummm... No. Fallujah has blown up a broken-down truck...

The Kirkuk attack takes to 103 the number of American troops confirmed killed in combat in Iraq since President

George W Bush

declared major hostilities over on 1 May. After the attack in Falluja, Iraqi police said to be acting on orders from the US military detained a photographer for the French news agency AFP along with a Reuters cameraman, AFP said. The reason for their detention was not clear.


Censorship? nahhhh




Advance knowledge of the attack? Like al-Jizz seems to have regularly?

The latest violence comes days after the US won support at the United Nations Security Council for a new resolution on Iraq. The resolution calls for Iraq's interim leaders to submit by mid-December a timetable for new constitution and subsequent elections. The US hopes the UN backing will persuade more nations to contribute troops and money to help stabilise and rebuild Iraq.


Don't rush, one by one
Posted by: Murat || 10/20/2003 10:45:27 AM || Comments || Link || E-Mail|| [6473 views] Top|| File under:
Southeast Asia
Bush Not Making Time for Canadian PM
EFL AP from Newsday


He scratched at the door, but White House officials weren't letting Canadian Prime Minister Jean Chretien in Sunday. The prime minister requested a formal one-on-one meeting with President Bush during the two-day APEC summit here this week, but his appeal has been met so far with nothing more than silence. Chretien and Bush were expected to bump into each other several times during the summit, but U.S. officials shrugged off a Canadian request for a formal bilateral meeting between the men, who have never had a close personal relationship. "We told them that if we can, we should sit down," said a senior Canadian official. "If not, we'll meet in pull-asides (informal meetings)." His relationship with Chretien, never warm to begin with, soured further when the prime minister refused to send Canadian troops to Iraq earlier this year to support the U.S.-led invasion.


Message to Chretian - we're neighbors; we don't need to travel to Asia for a sitdown. You want to talk turkey? Oh, its beef imports. OK. Let's look at my schedule. No can do - got a meeting with Vincente. See yah some other time.





Kept the next item in the article gratuitously.


Philippine President Gloria Macapagal Arroyo's mind is trained on terrorism and trade, but her stomach apparently is focused on Thailand's notoriously foul-smelling durian fruit. In a tribute to the stinky fruit, Arroyo is throwing a gig billed as "The Durian Party" for aides and Filipino journalists at the end of the Asia-Pacific Economic Cooperation summit, officials traveling with her said. Because of its offensive smell, the fruit is banned in many buildings, airplanes and other enclosed areas in Southeast Asia. But Arroyo, who developed an early liking for the fruit in her hometown in the southern Philippines, doesn't have to wait for the party to satisfy her craving. Thai officials hosted a lunch Sunday at a swank hotel for Arroyo and other fellow Southeast Asian heads of state attending the summit. After a meal of steamed fish, prawns and seafood, dessert was durian ice cream.


Just how bad can the stuff stink. Regardless, I plan to give any ice cream that I eat a good sniff - just in case.
Posted by: Super Hose || 10/20/2003 12:12:12 PM || Comments || Link || E-Mail|| [6467 views] Top|| File under:
Indonesian Fugitive Helpers Sentenced
An Indonesian court Monday sentenced a man to four years in jail for hiding two fugitives involved in last year's Bali bombings. Muhajir bin Amin was found guilty of sheltering Ali Imron and Mubarok, who goes by a single name, at a remote prawn farm on the eastern coast of Kalimantan island. The men, both of whom have been sentenced to life in prison for planning and carrying out the Bali blasts, were working at the farm when they were arrested in January. They were believed to be waiting for a chance to escape to nearby Malaysia. Judge

I Putu Widnya

ruled that Amin knew that both men were wanted in the Oct. 12 blasts. The blasts have been blamed on the al-Qaida-linked Jemaah Islamiyah terror group. Amin said he did not know the men were fugitives and would appeal the verdict. He is the 29th person to be convicted in the blasts. Three militants have been sentenced to death. Others have been sentenced to between three and 16 years for sheltering accomplices, hosting meetings and providing funds for the attack. Trials of at least six other suspects are scheduled to start soon.


Enjoy your time in jug, Muhajir.
Posted by: Fred Pruitt || 10/20/2003 11:41 || Comments || Link || E-Mail|| [6464 views] Top|| File under:
Bio-terror link in raid on JI hideout
Security forces recovered a bio-terror manual and traces of possible biological weapons in a raid on a Jemaah Islamiah hideout in the southern Philippine city of Cotabato, the army said today. Local police said up to eight local and foreign JI suspects escaped yesterday's raid in central Cotabato but left behind what vice chief of staff Lieutenant General Rodolfo Garcia described as possible residues of a "tetanus virus-carrying chemical". The raid on a Cotabato apartment unit was launched a day after the visit to Manila of US President

George W Bush

and more than two weeks after the arrest in Cotabato of Indonesian Taufiq Rifqi, described by the Filipino authorities as the number-two man of JI. Cotabato police investigator Superintendent Felipe Napoles said the raid turned up "bomb-making material, electronic components and gadgets, diagrams for homemade bomb-making and Christmas light wiring," as well as computer diskettes. Police briefly detained the landlord,

Lolito Adanza

for questioning but he was later released without charges, Napoles told reporters. He said Adanza told police Filipinos had rented the apartment there, but that "foreign-looking men had been frequenting the house."


This looks significant, but it seems like every time we see chem and bio stuff pop up nothing's heard about it again...
Posted by: Paul Moloney || 10/20/2003 4:30:47 AM || Comments || Link || E-Mail|| [6468 views] Top|| File under:
Timorese gain control of border
East Timor is taking another step towards becoming less dependent on the United Nations, by taking over responsibility for border crossings. The UN has been guarding and managing East Timor's border since it gained independence from Indonesia in 1999. The Foreign Minister, Jose Ramos Horta, told the BBC it was a significant step for East Timor, which became the world's newest country last May.


Thanks to the Aussies who booted the Indonesians in the arse.


But East Timor insists it still needs international help. Mr Ramos Horta told the BBC's World Today programme that thanks to help from the UN and countries like Australia, East Timor's police and border control staff were being trained. But he said that what East Timor wanted was to become "less and less dependent on international assistance". "The international community is called upon to other emerging problems, and other ongoing problems, like Iraq, Afghanistan, the Middle East and elsewhere," he said, "East Timor cannot pretend to have a monopoly on international sympathy and support."


So sign some oil contracts with BP and Chevron and quit complaining.


But in an interview with the Associated Press news agency, the country's Prime Minister, Mari Alkatiri, said East Timor still needed foreign donors to keep up their current level of financial assistance. The US has proposed cutting next year's aid from $25m to $13m - denying suggestions from some Timorese officials that increased costs in Iraq was behind the proposal. Mr Alkatiri urged Washington not to cut its assistance. "It's nothing compared to what the United States gives to Iraq," he said. "This is a new democracy and it has to be consolidated." Next month, East Timor is due to begin negotiations with Australia over maritime borders. East Timor hopes to gain control of a vast oil and gas field in the Timor Sea, known as Greater Sunrise, which could bring in $7bn for East Timor over the next two decades. The two countries have already signed an agreement to divide up oil and gas reserves from another huge area under the Timor Sea.


This is what the Indonesians fought so hard to keep.
Posted by: Steve White || 10/20/2003 1:25:59 AM || Comments || Link || E-Mail|| [6461 views] Top|| File under:
Bush Presses for Democracy in Myanmar
President Bush pressed Thailand's leader Sunday to help restore democracy in neighboring Myanmar and to push for the release of pro-democracy opposition leader Aung San Suu Kyi. Bush and Prime Minister Thaksin Shinawatra met on the eve of the Asia-Pacific Economic Cooperation summit, likely to take up the repressive rule of Myanmar's junta. The United States urged Southeast Asian countries over the weekend to use "all tools at their disposal" to free Suu Kyi and bring democracy to a country which has been under a military regime since 1962. Myanmar, also known as Burma, has drawn international criticism for detaining Suu Kyi, and dragging its feet on a long-standing promise to free its political system. The current junta held elections in 1990, but refused to recognize the results after Suu Kyi's party won.


They hate it when that happens...

"He asked me to help push for democracy in Myanmar and for the release of Aung San Suu Kyi," Thaksin said after his session with Bush. Bush said Thaksin gave him a "sympathetic hearing" on the subject and assured him that the two countries share the same goal. "We care deeply about Aung San Suu Kyi and the status of Aung San Suu Kyi, and we would like to see her free," Bush told reporters.


About the trade embargo ...


Bush also told Chinese President Hu Jintao in a later meeting that the United States wants Suu Kyi's "immediate freedom" and described her as a hero, said a senior administration official.


Somehow I don't think Hu's going to be impressed.


Critics say Myanmar has been let off lightly by the 10-member Association of Southeast Asian Nations, of which it is a member. The group has not criticized Myanmar for Suu Kyi's detention because they considered it an internal matter.


Detaining freedom fighters usually is, if you have the correct mind set.
Posted by: Steve White || 10/20/2003 12:54:30 AM || Comments || Link || E-Mail|| [6465 views] Top|| File under:
Terror Networks
Al-Qaeda Fighters On Attacks Against Americans
From MEMRI. Part of the vid was on Fox News this evening...
A few weeks ago, Al-Qaeda's website declared it would publish the wills of the May 12, 2003 suicide bombers in Riyadh. A couple of days ago it released a new videotape which includes an audio recording of the actual attack as was apparently transmitted through a cell phone, excerpts from past speeches by

Osama bin Laden

, songs of incitement, a speech by Sheikh Abu Omar Muhammad Al-Seif, and the wills of the attackers, reportedly recorded on April 29, 2003, less than two weeks before the attacks. The following are excerpts from statements by Hazem Al-Kashmiri and Muhammad bin Abd Al-Wahhab Al-Maqit which were recorded in English. To view these English excerpts, go to: http://www.memri.org/video/alqaida. You will need Real Player to view the video.

The film was produced by the Sahhab Institute, which has produced past Al-Qaeda films, including wills of two September 11 hijackers. Two of the attackers who read their wills in the current film (Hazem Al-Kashmiri, also known as "Abu Umar Al-Taifi" and Muhammad bin Abd Al-Wahhab Al-Maqit), address an English message to "the American soldiers" and to "the West." Al-Kashmiri introduces himself as the son of a retired high-ranking officer in the Saudi domestic intelligence apparatus, General Muhammad Said Abdallah Al-Kashmiri.

Another member of the cell, Ashraf Al-Said, calls on Saudi pilots to attack American aircraft carriers or American "settlements" in the Arabian peninsula and urges members of the Saudi military "to kill Americans."
Hazem Al-Kashmiri: For the American soldiers, we say you have to know that your government has become a big evil killing innocent people, destroying homes, stealing our money and holding our sons in jail. We promise that we will not let you live safely and you will not see from us anything else — just bombs, fire, destroying homes, cutting your heads. Our Mujahideen is coming to you very soon to let you see what you didn't see before."

Muhammad bin Abd Al-Wahhab Al-Maqit: I invite you to accept Islam ... and you will be my brother in Islam. And it doesn't matter what your nationality or your color is until you accept Islam — if any enemy attacked you, I will do what I can even if it cost my life to save you. We want from all Christians and Jews to go out from our Islamic countries and release our brothers from jails and stop killing Muslims or we will kill you as you are killing Muslims. We will continue in your fighting until we get what we want. The real Muslims they mean what they say. Very soon all the world will see what we will do. You will not enjoy in your life forever Allah Akbar and glory to Allah.
Nothing here that's new or original. It's more of the same ignorance and brutality, self-pity and shifted responsibility that we see here day in and day out. Eventually we run out of things to say about it, even in derision. Eventually we'll have had enough of "bombs, fire, destroying homes, cutting your heads." They'll be unlucky enough to succeed in carrying out a major attack in the U.S., maybe even another after that, and we'll feel very sorry afterwards for what we'll do to them. There's no dialogue possible, but making a desolation and calling it peace is not an easy step for a civilized people to take. If they're really lucky, we'll succeed with the combination of diplomacy and military action we've undertaken and dispose of them slowly enough that most will be able to slink back into civil life and pretend it never happened.
Posted by: Fred Pruitt || 10/20/2003 22:23 || Comments || Link || E-Mail|| [6470 views] Top|| File under:
International
Terje moves on to think tank...
Norwegian diplomat Terje Roed-Larsen, who's played a major role in Middle East peace efforts, will soon move to New York to head the International Peace Academy (IPA). Roed-Larsen most recently has been a UN special envoy to the Middle East, hand-picked by UN Secretary-General Kofi Annan. His wife, Mona Juul, has been Norway's ambassador to Israel. Now he'll leave the troubled Middle East to lead the research institute which describes itself as an "independent, international institution dedicated to promoting the prevention and settlement of armed conflicts between and within states through policy research and development." IPA was founded in 1970 by a group of individuals from within and outside the UN, with support from philanthropist

Ruth Forbes Young

. It works closely with the UN.
Posted by: Fred Pruitt || 10/20/2003 16:46 || Comments || Link || E-Mail|| [6468 views] Top|| File under:
Middle East
Police ban pro-democracy rally in Egypt
Hokey Smokes Bullwinkle, first Lyiba swears off terrorism, and now this! whats the world coming to?


Police have banned pro-democracy activists from staging a rally to demand political reform in Egypt, organizers and police said Monday, despite recent government promises to make the country more democratic. Hussein Abdel Razik, coordinator of the Committee for the Defense of Democracy,


Wait, go read that again.....


said the state security authorities notified him that police will not allow a march to President Hosni Mubarak's office, where demonstrators had planned to deliver a petition calling for political reforms. The committee has started a nationwide campaign urging Mubarak to adopt reforms, like holding general presidential elections; abolishing emergency laws in place since 1981 that limit freedom of speech and assembly; and easing restrictions on forming political parties and publishing newspapers.


D'oh!


Rally organizers said they will set another date for the protest, which was scheduled for Wednesday, and would challenge the government in court if such a rally is banned again. "This is unconstitutional and illegal," Razik told The Associated Press. Police officials, speaking on condition of anonymity, said the ban fell under Interior Ministry regulations limiting street protests but did not elaborate.


Protests against the 'evil western influence and zionists' go on unabated. The 'Department of Irony' could not be reached for comment


Razik said security officers told him the committee could send the petition, but not protest.


Shredders on stun, Mr. Sulu.


In a statement, the committee described the move as "a new human rights violation by a police state."


hey - that's direct and to the point. It won't get picked up by the general media as its aimed at third world despots and not the US.


Last month Mubarak promised a wide range political and economic reforms bribes and urged opposition parties to engage the government in a national debate on expanding political participation.


Please make it easier for me to identify you and have you arrested.


His ruling National Democratic party


lookie there Egbert!, they got one of them thar democrat parties too!


also promised plans to make Egypt more democratic, though many Egyptians remained skeptical. Mubarak has been president and party leader since Anwar Sadat was assassinated in 1981.


let's see, in the same time its been reagan,reagan,bush,clinton,clinton and bush. Heres the "kicker" kids....


Pressure for reform has also mounted from abroad following the Sept. 11 terrorist attacks and especially after the U.S.-led war in Iraq that ousted Saddam Hussein.


Sounds like its working to me!
Posted by: Frank Martin || 10/20/2003 1:39:02 PM || Comments || Link || E-Mail|| [6464 views] Top|| File under:
Korea
Japan: N. Korea Might Have Tested Missile
North Korea might have test-fired a short-range missile off its eastern coast on Monday, the Japanese government said, but the report was not confirmed. It was the first suspected missile launch by Pyongyang since a test in April.


If I were a fisherman on the Korean coast, I would take my boat and go elsewhere. It would be very inconvenient for an unannounced surface to surface missle to acquire my boat as a target.


Cabinet Office spokesman Yukinori Morita and the Defense Agency said the government had received an unconfirmed report about a land-to-ship missile being fired into the Japan Sea around noon. But they said the information has not been verified. The missile would not have posed any immediate security threat to neighboring countries, an agency official said. He said the report indicated the missile had a range of about 60 miles. It was believed the firing would have been part of "routine training," he said.


I buy that. As long as they consider it routine to fire an unannounced missile into international waters.


The apparent test-launch comes as

President Bush

met with leaders from 21 nations at the annual Asia-Pacific Cooperation forum in Bangkok, Thailand, where the threat of a nuclear-armed North Korea and terror attacks has dominated the agenda. In April, U.S. officials said North Korea test-fired an anti-ship missile off its west coast, in an apparent response to the launch by Tokyo of spy satellites to monitor the isolated communist nation days earlier. Japanese officials initially confirmed the firing, only to deny it hours later.


Message for Mr. Kim. Take a lesson from Babe Ruth and call your shot. A missile test is much more impressive if you announce it and shoot at a target. If everbody is watching and you hit the target, that's impressive. Any idiot can hit the ocean with a rocket.





Civilized nations issue routine closure warnings when they plan for a live missile launch. Saves having to pay for somebody's shrimp boat accidentally getting blown out of the water.
Posted by: Super Hose || 10/20/2003 11:56:13 AM || Comments || Link || E-Mail|| [6465 views] Top|| File under:
Syria-Lebanon
Alleged Terrorists Lying Low in Syria
Their offices are closed, their mobile phones are off and they're hard to find in Damascus. Yet the Palestinian militants Syria has harbored continue to cast a shadow over relations with America and fuel tension with Israel. Since Secretary of State

Colin Powell

asked President Bashar Assad in May to close the offices of Hamas, Islamic Jihad, the Popular Front of the Liberation of Palestine and other groups branded by Washington as terrorist, the militants have gone underground.
They have put a stop to rallies and fiery speeches to fellow Palestinian refugees in Yarmouk, a low-income area five miles south of Damascus where about 150,000 Palestinian refugees live. But they are still around, often traveling to neighboring Lebanon, where Damascus wields influence, to give statements or interviews to the Arab media. Maher Taher, the top leader in Damascus of the Popular Front of the Liberation of Palestine, said Saturday by telephone from Lebanon that the Palestinians are keen on preventing further pressure on Syria by lying low. "We shouldn't give Israel and America pretexts on the issue of Syria," he said.


The Syrians didn't like that raid, did they?

On Saturday, Hamas vowed to avenge Israel's killing of Hamas militants and its incursions in Rafah in the Gaza Strip. The statement was faxed to The Associated Press office in Lebanon.
One Western diplomat in Damascus described the changes in the Palestinian presence in Syria as cosmetic. The groups remain operational in Damascus, he told the AP. He said the United States wants the Hamas and Islamic Jihad leaders expelled, not sent to Lebanon.
Posted by: Fred Pruitt || 10/20/2003 11:50 || Comments || Link || E-Mail|| [6465 views] Top|| File under:
Home Front
Man Sent to U.S. on Iraq Arms Charges
A man accused of being half of a father-son team that provided weapons illegally to

Saddam Hussein's

regime in Iraq has been brought to the United States to face charges.


"Welcome back to the USA, Regard. Book 'im, Danno!"

Regard Yakou, 43, was flown Sunday from Kuwait to John F. Kennedy International Airport in New York and was scheduled to make an initial appearance Monday in federal court in Brooklyn, said U.S. Immigration and Customs Enforcement spokesman Garrison Courtney. Yakou was arrested Oct. 11 in Baghdad after making an offer involving illegal weapons to undercover ICE agents.
Posted by: Fred Pruitt || 10/20/2003 11:43 || Comments || Link || E-Mail|| [6467 views] Top|| File under:
International
Childbirth Deaths Higher Among Africans
EFL - AP from Newsday


African women have a one in 16 chance of dying during childbirth — a rate 175 times greater than that in the West, the United Nations said Monday.


Comes as a surprise, huh? Betcha never expected to see something like that...

Most maternal deaths and disability result from delays in recognizing complications, reaching a medical facility or receiving quality care, said the study by the World Health Organization, the

Children's Fund

and the

Population Fund

. "Much of this death and suffering could be avoided if all women had the assistance of a skilled health worker during pregnancy and delivery, and access to emergency medical care when complications arise," the study said.


How much did the study cost? Couldn't this money have been better spent training mid-wives?


Since accurate figures on maternal mortality are difficult to come by, the agencies developed a way of estimating the number of deaths in countries lacking statistics.


Great, now some bozo can whine about African mortality using estimates that he created at is desk in Brussels. Kind of takes the "act" out of activism.


The new method showed that 95 percent of the 529,000 maternal deaths in 2000 occurred in Africa and Asia.


Is this new method called guessing?


WHO Director-General Lee Jong-wook said many African women deliver their children alone or with untrained attendants. "Skilled attendants are vital because they can recognize and prevent medical crises," he said.


This answers the musical question: WHO are You. We'er idiots that point out obvisous conclusions from our desk where we conducted studies using data that we extracted from between our lower cheeks.


UNICEF Executive Director Carol Bellamy called the death rate "unacceptably high" and said there was an urgent need to provide better care, especially in Africa.


Carol, the term unaccptable implies that you intend to take action. Carol, are you there? Carol...


Thoraya Ahmed Obaid, executive director of the Population Fund, said lives also would be saved if women had access to voluntary family planning.


Glad Thoraya wasn't around before I got my chronic in-grown toenail problem fixed. I think she would have recommended assisted suicide. Wouldn't it be better if we start with the trained midwives before we build all the abortion clinics?




She's got a point. You stand a much better chance of not dying in childbirth if you're not having a kid...

In 2000, the most recent year for which statistics were available, the death rate per 100,000 live births ranged from 20 women in developed countries to 920 women in sub-Saharan Africa, the agencies said.


Wonder if you can estimate the effect of Taylor and Mugabe in your estimated statistics.
Posted by: Super Hose || 10/20/2003 11:34:55 AM || Comments || Link || E-Mail|| [6461 views] Top|| File under:
Middle East
Israel to speed up barrier work
EFL - and news


Israeli Prime Minister

Ariel Sharon

has promised to speed up building the controversial security barrier separating Israel from Palestinian areas in the West Bank. Opening the winter session of the Israeli parliament, the Knesset, Mr Sharon said the fence, including the areas around Jerusalem, would be finished in a year.


Just in time for the Paleo civil war...


Fighting to make himself heard above the heckling of the MPs, Mr Sharon spoke of a breakthrough in the peace efforts in the coming months, without specifying.


Arafat's death would qualify ...hmmmm


But at the same time, Israeli forces would continue to confront Palestinian "terrorism", the prime minister said hours after a series of Israeli air strikes on Gaza City left at least three Palestinians dead and 24 others wounded. The Palestinian Authority condemned the latest attacks.


What're they going to say? "We welcome these attacks on our terror infrastructure?"

"These Israeli acts do not help ceasefire talks, they discourage them," Mr Qurei told reporters. "We want the Israeli Government to sit down with us and negotiate a ceasefire."


"Um.......how about no?"





Been there, done that, got the casualty count to prove it...
Posted by: Frank G || 10/20/2003 11:29:18 AM || Comments || Link || E-Mail|| [6462 views] Top|| File under:
Home Front
Muhammad is Granted Right to Represent Self
EFL - Another circus comes to town


Accused sniper John Allen Muhammad was granted permission to represent himself Monday at his capital murder trial. Prince William County Circuit Court Judge

LeRoy F. Millette

Jr. made the stunning announcement following a 25-minute bench conference with Muhammad and his attorneys. Millette said Muhammad's state-financed defense team would remain on hand to consult with him, but that Muhammad would be handling his own defense.


Moussaoui's been milking this successfully, so Muhammad probably sees it as a preamble to a lengthy appeals process - shouldn't have taken him alive


Millette advised the jury that Muhammad had filed a petition to represent himself and that "the court has granted that motion." No reasons for Muhammad's request were given. When Muhammad entered his not guilty plea before the court last week, he was specifically asked if he was satisfied with his legal defense, and he asserted at that time that he was. "He must follow rules of evidence and be treated as any other attorney would be treated," Millette said.


tarring and feathering huh?


As the judge instructed the jury, Muhammad sat at the end of the defense table, legal pads and papers spread out before him. His attorney, Peter Greenspun, sat in his familiar spot at the opposite end, chin resting in his hand. Behind Muhammad sat the five Virginians chosen by lottery to fill the scant spectators' seats each day, and the handful of reporters allowed inside the courtroom. Most of the media observes the trial from a big-screen video feed in a separate building. A similar viewing room has been set aside for families of sniper victims. The first case to come to trial in the series of shootings that left 10 people dead and three wounded focuses on the Oct. 9, 2002, slaying of civil engineer Dean H. Meyers. The 53-year-old Gaithersburg bachelor was shot in the head as he pumped gas at a service station outside Manassas on his long commute home. With no eyewitnesses to the homicide, evidence against Muhammad is considered circumstantial, with prosecutors expected to link him to the bloody rampage using evidence such as fingerprints, DNA analysis and ballistics comparisons. Before the judge's surprise request Monday, Muhammad's state-financed defense had hoped to persuade jurors that Muhammad himself never pulled the trigger — what could be a crucial point when considering the death penalty if the Gulf War veteran is convicted. Also at issue is interpretation of an untested anti-terrorism law, which allows for capital punishment when acts of violence are meant to intimidate the public or influence the government.


or extort money?
Posted by: Frank G || 10/20/2003 11:24:25 AM || Comments || Link || E-Mail|| [6467 views] Top|| File under:
International
Muslim Leaders Defend Mahathir
Muslim leaders closed ranks around Malaysian Prime Minister Mahathir Mohamad yesterday after his attack on Jews caused a firestorm of protest and overshadowed their bid for unity on Iraq at a summit meeting here.


My thesis 'Islam itself is the problem and Secularism is the solution' looks better and better.


Western nations condemned the speech as outrageous and offensive. But Muslim officials gathered for the OIC meeting said Mahathir's comments had been taken out of context and were aimed at rallying the Muslim world.


'Mahthir's comments were taken out of context.' Well then, could you kindly explain what the proper context is?


Yemen's Foreign Minister Abu Bakr Al-Qurbi said he supported Mahathir "100 percent".


Yemen, the same country that claims it cannot control its tribal areas, (Pakistan, take note!) When a government claims it cannot control its sovereign territory, they are in fact renouncing sovereignty over said territory.


Egyptian Foreign Minister Ahmed Maher said he did not think much attention should be paid to the "clamor and accusations" from Western countries. "Those who are commenting on the speech have not read it in its entirety," Maher said. "Nobody felt it was inflammatory. We thought it was a very, very wise assessment. It was addressed to the Muslims, it was an appeal for them to wake up."


Egypt, a country that receives over two billion dollars annually in US Aid. We still have this nasty habit of feeding our enemies.


Afghanistan President

Hamid Karzai

said Mahathir was just "talking about issues confronting the Muslim world and what Muslims should do. Muslims must educate themselves, must begin to be progressive to develop themselves.


Karzai boy shows his true colors. We cannot even keep our pet president quiet.
Posted by: Sorge || 10/20/2003 9:20:47 AM || Comments || Link || E-Mail|| [6459 views] Top|| File under:
Middle East
2 Israel Air Strikes in Gaza (update)
New strike and update on the earlier post


Palestinian medical sources say two Palestinians have been killed and five others wounded in an Israeli air-strike on a car in Gaza City.


Hmmm... Not as many casualties as you get with the average bus bombing. Guess they have to work on that...

Few details are available from the later attack. But it came just hours after an Israeli warplane bombed a building near the home of an Islamic Jihad leader in Gaza in a strike Israel says targeted a Hamas weapons factory. Palestinians say 12 people in the area were wounded in the earlier attack, which hit a two-story building under construction near the home of Islamic Jihad leader Abdallah al-Shami. Israel says the targeted building was used by Hamas to store and make weapons, including Qassam rockets that Palestinian militants fire at Israelis. In interviews after the attack, Mr. Shami denied the building was a weapons factory.


"No, no! Certainly not! It was... ummm... a baby duck nursery!"

He also says the air-strike damaged a number of homes in the area. The air strike came a day after a number of Qassam rockets were fired from the Gaza Strip into southern Israel. There were no reports of casualties in the rockets attacks on Israel.


typical paleo shoot and run - cannons propped up on rocks, rubble


In another incident Sunday, Palestinian gunmen staged an ambush near the West Bank town of Ramallah, killing three Israeli soldiers and wounded a fourth.


posted yesterday


The Palestinian militant group Al-Aqsa Martyrs Brigades claimed responsibility for the ambush and vowed to continue such attacks until Israel leaves Palestinian land. The group is an armed offshoot of Palestinian leader

Yasser Arafat's

Fatah movement.


Until Israel leaves Paleo land doesn't leave any room for peace then, does it




Hamas typically describes them as "the armed wing" of Fatah. I assume they know what they're talking about...

Meanwhile, three Fatah officials headed to Washington Sunday to meet with U.S. lawmakers about possible new ideas to advance stalled peace efforts.


Presumably they're from the unarmed wing of Fatah...

There is no indication the delegation will meet with Bush administration officials.


Bet it's the Bonior/McDermott/Pelosi crowd they're meeting with. Any discussions beyond: "live up to promises or die" is too much.
Posted by: Frank G || 10/20/2003 7:38:33 AM || Comments || Link || E-Mail|| [6483 views] Top|| File under:
Israeli strike misses Islamic Jihad leader
A missile strike by an Israeli warplane on a house in Gaza has wounded at least five Palestinians, but the apparent target of the attack escaped without injury. Palestinian witnesses say the missile slammed into a house next door to the home of senior Islamic Jihad leader Abdullah Shami. The Israeli army later issued a statement saying the target of the strike was not the home of Abdallah al-Shami but a weapons factory next door. At least five Palestinians, including two young children, were injured in the strike. Islamic Jihad was behind this month's suicide bombing in Haifa which killed 21 people.
Posted by: Paul Moloney || 10/20/2003 5:26:18 AM || Comments || Link || E-Mail|| [6465 views] Top|| File under:
Africa: East
UK-funded troops land in Burundi
The other half of the Rwandan nightmare ...


UK-funded troops sent to disarm rebels in Burundi have arrived in the Central African nation's capital, Bujumbura. The 217-strong Mozambican contingent aims to help end the decade-long civil war that has claimed an estimated 300,000 mainly civilian lives. The UK Government has given Mozambique £3.7m to help implement the 2002 peace deal between the Burundi Government and three of four Hutu rebel groups. Minister for Africa Chris Mullin said the deployment was a significant step for Mozambique and Burundi. "We were pleased to provide assistance to the Mozambique Government to enable this deployment to go ahead," he said.


"Seeing as we're rather busy at the moment."


"The mission is a significant first for African peacekeeping operations. It is a concrete example of the commitment of African leaders to establish peace and security in their own continent."


I guess since he's a diplomat he has to say those things, but does he really believe them?


At a ceremony at Bujumbura airport to welcome the Mozambicans, head of the African Union peace mission in Burundi,

Mamadou Bah

, said: ""We are ready to deploy the contingent in the countryside for the task it was called here for." The troops are tasked with providing the warring parties safe passage to designated assembly areas and easing the delivery of humanitarian aid. But a rebel group, the

National Liberation Forces

, has refused to join peace talks, saying those discussions will do nothing to overturn the long-standing dominance of the Tutsi minority in the country of 6.5 million people.


"We'll wait 366 days and start shootin' again! Or maybe we won't wait!"


The African Union mission is due to stay for a year, pending the expected deployment of a

United Nations

peacekeeping force.
Posted by: Steve White || 10/20/2003 1:16:34 AM || Comments || Link || E-Mail|| [6462 views] Top|| File under:
Somali politician slain in Kenya
A delegate at the Somali peace talks in Kenya has been found murdered in a forest on the outskirts of the capital, Nairobi. Sheikh Ibrahim Ali was one of three people discovered dead from gunshot wounds - the others were a business friend and a local driver. A wealthy businessman from the Somali capital, Mogadishu, Sheikh Ibrahim was also a member of the country's transitional national assembly. A police officer interviewed on Kenya's commercial Nation Television, which carried pictures of the bodies, said the victims had bullet wounds.


"Legume! Round up the usual suspects!"


The Kenyan authorities are trying to establish whether he was killed for political reasons.


"Move along, nothing to see, just another tourist mugging, move along, look smart now, you ..."


Rival Somali factions have been attending meetings in Kenya for more than a year, aimed at establishing the first national administration since the collapse of president Mohammed Siad Barre's regime in 1991. Last month delegates to the talks endorsed a transitional federal charter. But it was immediately rejected by several key figures, including the head of the current Transitional National Government (TNG), President Abdulkassim Salat Hassan. President Salat had spurned the talks in July, accusing a committee steering the peace conference and other Somali delegates of sanctioning the "dismemberment" of Somalia.


Diplospeak for "where's mine?"


However, most of the TNG representatives to the peace talks, including the murdered delegate, decided to remain in the conference. The completely largely powerless and hapless TNG was created in 2000, but only controls parts of Mogadishu and pockets of territory in southern Somalia.


So who's water was Ali carrying?
Posted by: Steve White || 10/20/2003 1:11:49 AM || Comments || Link || E-Mail|| [6469 views] Top|| File under:
Iran
Iran Opens Talks on Nuclear Inspections
Under pressure to meet a U.N. deadline, Iran began detailed negotiations Saturday on allowing U.N. inspectors unfettered access to its nuclear facilities.


I'm betting this is less than it seems.


The talks with the U.N. International Atomic Energy Agency ``may take several days, (but) I'm optimistic that (we) will reach an agreement,'' Iran's representative to the IAEA, Ali Akbar Salehi, told The Associated Press. The IAEA has set a deadline of Oct. 31 for Iran to prove it has no secret program for producing nuclear weapons. If the agency finds that Iran has failed to respond satisfactorily, it is expected to refer the matter to the U.N. Security Council, which could lead to the imposition of sanctions after interminable nattering.


Except that the French have already said that this won't happen.


The talks came after IAEA head Mohammed ElBaradei met Iranian officials on Thursday to press Tehran on the deadline, saying the agency still has ``outstanding issues'' to resolve over Iran's nuclear program. ElBaradei said after his meetings that Iran promised greater access for IAEA inspectors. He said inspectors were allowed to visit one cleansed military site and that there could be expanded reviews of both military and civilian facilities in the future. The IAEA has urged Iran for months to sign the additional protocol to the Nuclear Nonproliferation Treaty that would give IAEA inspectors access to any site they deem fit without notice. Under Iran's existing agreement to the NPT, the country is not required to allow IAEA inspectors to visit non-nuclear sites, including military installations. Two days of talks with IAEA legal experts ended Sunday, Tehran radio reported. Iran reiterated that the protocols should not interfere with Iran's national sovereignty and its state secrets, Salehi said, according to Tehran radio. The IAEA legal team explained the protocol and will be invited for more discussions if necessary, he said.


As I recall, Saddam was also jabbering about "sovereignty" and "state secrets". Wonder if the black turbans will start talking about presidental palaces?


The head of the Iranian parliament's National Security and Foreign Policy committee, Mohsen Mirdamadi, told the AP on Thursday that ``Iran's case should not go before the Security Council.''


"No, no, certainly not!"


``If allowing inspections of military sites resolves this problem,'' Mirdamadi said, ``then we should do it.'' Iranian hard-liners, however, have urged the government to stand firm against world pressure over the nuclear program and even to withdraw from the nonproliferation treaty.


Wonder if Jacques will allow the EU to say anything about that if it happens?
Posted by: Steve White || 10/20/2003 12:39:16 AM || Comments || Link || E-Mail|| [6462 views] Top|| File under:
Who's in the News
45
[untagged]
Bookmark
E-Mail Me
The Classics
The O Club
Rantburg Store
The Bloids
The Never-ending Story
Thugburg
Gulf War I
The Way We Were
Bio
Merry-Go-Blog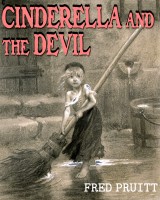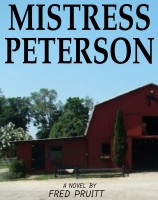 On Sale now!


A multi-volume chronology and reference guide set detailing three years of the Mexican Drug War between 2010 and 2012.

Rantburg.com and borderlandbeat.com correspondent and author Chris Covert presents his first non-fiction work detailing the drug and gang related violence in Mexico.

Chris gives us Mexican press dispatches of drug and gang war violence over three years, presented in a multi volume set intended to chronicle the death, violence and mayhem which has dominated Mexico for six years.
Click here for more information


Meet the Mods
In no particular order...


Steve White
Seafarious
Pappy
lotp
Scooter McGruder
john frum
tu3031
badanov
sherry
ryuge
GolfBravoUSMC
Bright Pebbles
trailing wife
Gloria
Fred
Besoeker
Glenmore
Frank G
3dc
Skidmark
Alaska Paul



Better than the average link...



Rantburg was assembled from recycled algorithms in the United States of America. No trees were destroyed in the production of this weblog. We did hurt some, though. Sorry.
3.233.219.62

Help keep the Burg running! Paypal: