Afghanistan
Nato Airstrike Kills 4 Insurgents in Kunar
[Tolo News] Four

snuffies

were killed in a NATO


...the North Atlantic Treaty Organization. It's headquartered in Belgium. That sez it all....


Arclight airstrike in eastern Kunar province


... which is right down the road from Chitral. Kunar is Haqqani country.....


on Saturday night, the provincial governor said.

The Arclight airstrike, which took place in Manogai district, targeted four

snuffies

who were planting a

roadside kaboom

, Governor Sayd Fazullah Wahidi said.

No civilians were harmed during the operation, he added.

Manogai district is considered insecure and

snuffies

frequently use improvised

bomb

s to target Afghan and foreign troops.

Posted by: Fred || 12/05/2011 00:00 || Comments || Link || E-Mail|| [328 views] Top|| File under: Taliban
Africa Horn
Kenya: Al-Bashir threats met with outrage
[Daily Nation (Kenya)]
The two-week ultimatum issued by Sudanese President Omar al-Bashir
Head of the National Congress Party. He came to power in 1989 when he, as a brigadier in the Sudanese army, led a group of officers in a bloodless military coup that ousted the government of Prime Minister Sadiq al-Mahdi and eventually appointed himself president-for-life. He has fallen out with his Islamic mentor, Hasan al-Turabi, tried to impose shariah on the Christian and animist south, resulting in its secessesion, and attempted to Arabize Darfur by unleashing the barbaric Janjaweed on it. Sudan's potential prosperity has been pissed away in warfare that has left as many as 400,000 people dead and 2.5 million displaced. Omar has been indicted for genocide by the International Criminal Court but nothing is expected to come of it.
for Nairobi to overturn a High Court order for his arrest has sparked outrage and scepticism.

Lawyers on Sunday said the ultimatum was unrealistic and warned it could lead to a crisis in the region.

The Sudanese strongman is wanted by the
International Criminal Court


... where Milosevich died of old age before being convicted ...


on charges of war crimes and crimes against humanity allegedly committed by his army and allied militia in Darfur.

On Saturday, President al-Bashir issued a terse statement threatening to slap a broad array of sanctions on Kenya unless an order for his arrest issued by High Court judge, Justice Nicholas Ombija is set aside.

Prof David Kikaya, a former Kenyan ambassador said Khartoum should appeal the ruling instead of issuing threats.

"I can only see two ways to solve this matter. One is diplomatically through a healthy dialogue -- not ultimatum -- at the ministerial and even at Heads of State level. Secondly, there should a legal approach in which Khartoum should appeal the ruling," he said.

Law Society of Kenya vice chairman Florence Kajuju said the due process must be followed for the appeal that the Executive has announced it would make.

"Ultimatums do not help at all and we are not under Sudan to be subject to baseless threats," she said.
Posted by: Fred || 12/05/2011 00:00 || Comments || Link || E-Mail|| [298 views] Top|| File under: Govt of Sudan
Violence kills 25 across Somalia
At least 25 people have been killed and scores others

maimed

in a new wave of violence that rocked different parts of war-torn Somalia, Press TV reports.

As many as 12 people, including five government soldiers, died in the capital Mogadishu's northern neighborhoods of Yaqshid and Hiliwa on Saturday as fierce

festivities

broke out between al-Shabaab



... Somalia's version of the Taliban, functioning as an arm of al-Qaeda...




beturbanned goons

and Somalia's transitional government forces.

Meanwhile,


...back at the pond, the radioactive tadpoles grown into frogs. Really big frogs, in fact...


seven civilians, among them three women, were killed after mortar shells landed in the city's neighborhoods of SOS, Shalamo-Wayeel, Ex-Control Balad, Ramadhan Hotel, and Industrial Street.

The mortar attacks had been launched in response to al-Shabaab's attacks on military bases in the same areas.

"Several

beturbanned goons

attacked our positions along the Ex-Control Balad Junction today, but we repulsed them. We killed several

al-Shaboobs

including their

bigwig

s," said Omar Abdullah Ja'afar, a Somali military commander.

Ambulance workers said they took 10

maimed

people to various hospitals in Mogadishu.

Meanwhile,


...back at the pond, the radioactive tadpoles grown into frogs. Really big frogs, in fact...


six people were killed and 15 others

maimed

after a truck carrying Somali government troops stumbled on a landmine near Mother and Child Hospital in the southern district of Banadir.
Posted by: trailing wife || 12/05/2011 00:00 || Comments || Link || E-Mail|| [288 views] Top|| File under:
Africa North
Islamists Triumph in Egypt's 1st Round of Elections
[An Nahar] Islamists trounced their liberal rivals in the opening phase of Egypt's first election since the fall of Hosni Mubarak


...The former President-for-Life of Egypt, dumped by popular demand in early 2011...


, figures showed on Sunday, with one in four voters choosing hardline Salafists.


...Salafists espouse an austere form of Sunni Islam that seeks a return to practices that were common in the 7th century. Rather than doing that themselves and letting other people alone they insist everybody do as they say and they try to kill everybody who doesn't...


Islamist parties won 65 percent of all votes cast for parties in the first round of parliamentary polls, while the secular liberals who played a key part in the January-February uprising managed just 13.4 percent.

Among the Islamist vote, the moderate Freedom and Justice Party (FJP) of the

Moslem Brüderbund

won 36.6 percent, followed by the hardline Salafist al-Nour party with 24.4 percent and the moderate al-Wasat with 4.3 percent.

"We welcome the Egyptian people's choice," FJP

front man

Ahmed Sobea told Agence

La Belle France

Presse. "Egypt now needs all parties to cooperate together to get it out of its crisis."

The Brotherhood had been widely forecast to triumph as the country's most organized political group, well known after decades of charitable work and opposition to Mubarak's 30-year autocratic regime.

But the showing from Salafist groups, which advocate a fundamentalist interpretation of Islam dominant in

Soddy Arabia

, was a surprise, raising fears of a more conservative and overtly religious 498-member new lower parliament.

The Salafis, newcomers who founded parties only after the toppling of Mubarak in February, trailed the FJP only slightly in the city of Alexandria and won a majority in northern Kafr el-Sheikh and Damietta provinces.

Followers of the Salafi strain of Islam advocate a stricter segregation of the sexes, the full veiling of women, a ban on alcohol and the idea that all

illusory sovereignty

flows from God.

There were few bright spots for the liberal secular movement which played a key role in the 18-day uprising that led Mubarak to stand down and hand power to a council of army leaders charged with ushering in democracy.

Mohammed Hamed, a candidate with the liberal Free Egyptians party, warned that the Islamists would face widespread resistance if they enforced a strict interpretation of Islam, followed by about 90 percent of Egyptians.

"All the people will turn into the opposition. Most

Moslem

s are not

thug

. If they do not feel the danger (of hardline Islamism) yet, they will if it is applied," he said.

Mohammed Abdul Ghani, a liberal candidate, told the independent Al-Shorouq newspaper that his movement needed to counter propaganda that "non-Islamist candidates were infidels."

The results in Egypt fit a pattern established in Tunisia and Morocco where Islamists have also gained in elections as they benefit from the new freedoms brought by the pro-democracy movements of the Arab Spring.

Israel, which shares a border and peace agreement with Egypt, expressed deep concern over the trend.

"We are worried," Finance Minister Yuval Steinitz told Israel public radio on Sunday, adding that he hoped Egypt "won't become an

thug

Islamist state because that would put the whole region in danger."

The Brotherhood has been at pains to stress its commitment to multi-party democracy, inclusiveness and civil liberties, while also advocating the application of sharia law.

Nevertheless, the prospect of an Islamist-dominated parliament raises fears among liberals about religious freedom in a country with the Middle East's largest Christian minority and women's rights.

"Islamic culture is compatible with democratic principles," FJP vice president Essam al-Erian told AFP last week in an effort to counter alleged "Islamophobia


...the irrational fear that Moslems will act the way they usually do...


" in the local media.

Voting on Monday and Tuesday was only the opening phase of an election for a new lower house of parliament that is taking place in three stages, but the returns reveal the main political trends now shaping Egypt.

Only one third of districts have voted. The rest of the country will go the polls in a further two stages later this month and in January.

Voters were required to pass three votes: two for individual candidates and one for a party or coalition.

The figures above are for the party results.

Both the FJP and al-Nour stand to gain further seats in run-off elections on Monday for the individual candidates. Only four out of 56 individual seats were won outright in the first round of voting.

The FJP said it had 45 candidates in the 52 run-offs to be decided on Monday, according to its website. Al-Nour has 26, a party official told AFP.

The Brotherhood and other political parties are now expected to face a fierce power struggle for control with the interim army regime to ensure Egypt's revolution is completed and power is handed over.

The first test will be over the formation of a new caretaker government, with the Brotherhood insisting on the right to form a cabinet to replace the army-appointed administration.

The second struggle will be over a new constitution next year and the relative powers given to parliament, a new president to be elected by next June, and the army.

For Monday and Tuesday's vote, elections committee secretary general Yusri Abdul Karim said final percentages would not be given until the end of balloting for the lower house of parliament on January 10.

The percentages were calculated by AFP on the basis of total number of valid votes cast.

The FJP won 3.56 million out of a total 9.73 million votes cast, or 36.6 percent. Al-Nour party won 2.37 million, or 24.4 percent, and the Wasat party 415,590 votes, or 4.3 percent.

The main liberal coalition, the Egyptian Bloc, won 1.29 million votes or 13.4 percent.

After the lower house is elected in January, Egyptians will go to the polls for a further three rounds of voting to elect an upper chamber.


Posted by: Fred || 12/05/2011 00:00 || Comments || Link || E-Mail|| [367 views] Top|| File under: Muslim Brotherhood
Africa Subsaharan
3 Killed as Suspected Nigeria Islamists Bomb Police, Banks
[An Nahar] Suspected Islamists on Sunday bombed two police buildings, two banks and killed three people, including a policeman and a soldier in the volatile northern Nigeria's Bauchi State, residents said.

The attacks by suspected members of the radical Boko Haram
... not to be confused with Procol Harum, Harum Scarum, possibly to be confused with Helter Skelter. Currently wearing a false nose and moustache and answering to Jama'atu Ahlus-Sunnah Lidda'Awati Wal Jihad, or Big Louie...
sect, which also seriously injured two other

coppers

, happened in the town of Azare and lasted four hours, they said.

The attackers armed with heavy machine guns, threw explosives and fired heavy machine guns into a regional police headquarters and an adjoining

cop shoppe

in the town, setting fire to the buildings, residents said.

"They came in a large convoy of cars armed with heavy machine guns and headed to the police area command office and bombed it along with the divisional

cop shoppe

attached to it," resident Usman Musa told Agence

La Belle France

Presse.

"The attackers left behind a black banner hanging at the entrance of the

cop shoppe

with the Arabic inscription of 'Allahu Akbar'(God is Great), which made people suspect they were Boko Haram," he said.

The attackers also bombed and robbed two banks in the town, 230 kilometers (140 miles) from the state capital Bauchi, residents said.

Musa, who was at the federal medical centre where victims from the attacks were taken said he saw the bodies of a soldier, a policeman and an errand boy for the police, while two

coppers

were being treated for gunshot wounds.

Another resident Garba Mohammed said two banks were bombed by the attackers who broke into the vaults.

"They emptied the banks' safes and made away with the money," said Mohammed, a dealer in second-hand clothes.

Mohammed said unwent kaboom! bomb canisters littered the banks' premises and

coppers

kept curious residents away while an anti-bomb squad worked to defuse the explosives.

Boko Haram has been blamed for scores of bomb and gun attacks in Nigeria in recent months, including Bauchi where four people

were maimed

last month when a

roadside kaboom

went kaboom! in the city.

The sect staged a prison raid in September last year in Bauchi, freeing more than 700 inmates, and claimed to be behind

kaboom

s on an open air beer garden at a military barracks on May 29 when President Goodluck Jonathan


... 14th President of Nigeria. He was Governor of Bayelsa State from 9 December 2005 to 28 May 2007, and was sworn in as Vice President on 29 May 2007. Jonathan is a member of the ruling People's Democratic Party (PDP). He is a lover of nifty hats, which makes him easily recognizable unless someone else in the room is wearing a neat chapeau...


was sworn in.

The sect has also

grabbed credit

for the August

suicide kaboom

of the U.N. headquarters in Abuja which killed at least 24 people and coordinated attacks in the country's northeast on November 4 that left some 150 people dead.
Posted by: Fred || 12/05/2011 00:00 || Comments || Link || E-Mail|| [304 views] Top|| File under: Boko Haram
Arabia
Qaida Suspects Kill Five Yemen Soldiers
[An Nahar] Five Yemeni soldiers were killed in an attack by al-Qaeda suspects on their post near the southern restive city of Zinjibar in Abyan province, a military official told Agence

La Belle France

Presse on Sunday.

"Al-Qaeda

Death Eaters

attacked a military barracks using rocket propelled grenades and machineguns east of Zinjibar... killing five soldiers" late on Saturday, the official said.

A medic at the military hospital in the main southern city of Aden confirmed that the facility had received the bodies of five soldiers.

The deaths were the latest in a string of casualties in Abyan.

Government forces are struggling to wrest control of at least three provincial cities, including Zinjibar, that since May have fallen to al-Qaeda-linked

Death Eaters

known as the Partisans of Sharia (Islamic law).

Al-Qaeda in the Arabian Peninsula and its local affiliates have taken advantage of the government's distraction with 10 months of protests against President President-for-Life Ali Abdullah Saleh to strengthen their hold on the country's south.

Despite months of

festivities

, government troops have so far been unable to win back full control of Abyan.


Posted by: Fred || 12/05/2011 00:00 || Comments || Link || E-Mail|| [304 views] Top|| File under: al-Qaeda in Arabia
Yemen Unity Govt. Expected within 2 Days, Military Panel Formed
[An Nahar] Prime minister-designate Mohammed Basindawa is expected to announce a national unity government within two days, a European diplomat and a Yemeni official said on Sunday.

The government "will be formed within the next couple of days, and if they do it today it is even better," Michele Cervone d'Urso, the EU's first ambassador to Yemen, told Agence

La Belle France

Presse.

Yemen's outgoing deputy information minister, Abdo al-Janadi, said: "According to my information, the government should be announced today."

Half of the government must be opposition members while regime loyalists make up the other half, based on a Gulf-brokered and U.N.-backed power transfer plan which President President-for-Life Ali Abdullah Saleh

... Saleh initially took power as a strongman of North Yemen in 1977, when disco was in flower, but he didn't invite Donna Summer to the inauguration and Blondie couldn't make it...
signed on November 23.

Meanwhile Vice President Abdrabuh Mansour Hadi formed a military commission in line with the agreement to oversee the restructuring of the security forces, the official SABA news agency reported.

The 14-member commission will also tackle the withdrawal of

gunnies

from the streets in a bid to restore order in the country. Some of the security forces are still controlled by cronies of Saleh.

The opposition warned on Saturday that it will not go ahead with forming a unity government until the military commission is formed and fighting stopped in Taez where 31 people were killed in

festivities

between the army and dissident

rustics

.

State media reported later the same day that a ceasefire had come into effect after a call by Vice President Abdrabuh Mansour Hadi for an end to the fighting which broke out on Thursday and for a pullout of troops and militiamen.

Saleh signed the Gulf-brokered deal last month in Riyadh under which his powers were passed on to his deputy, although he remains honorary president until February.


Posted by: Fred || 12/05/2011 00:00 || Comments || Link || E-Mail|| [297 views] Top|| File under:
Caucasus/Russia/Central Asia
Five Militants, Two Police Killed in Kazakhstan Clash
[An Nahar] Five

cut-throats

and two members of an elite police force were killed in a clash in southern Kazakhstan, prosecutors said Sunday, amid concerns about rising Islamist unrest in the Central Asian state.

The clash took place during a special operation against suspected

cut-throats

in a village just outside Kazakhstan's largest city and former capital of Almaty, where prosecutors said they had been planning attacks.

The

front man

for general prosecutors Nurdaulet Suindikov said the

cut-throats

hid in a house in the village of Boraldai but then they were surrounded by the security forces as residents were evacuated for their own safety.

"Two members of the special Arystan battalion of the national security committee were killed," he said in the capital Astana.

"After refusing to give themselves up and providing armed resistance, five members of the terrorist group were killed, including their leader."

He said that the group had been behind the murder of two police on November 8 and were planning new "violent acts" in Almaty. There were no civilian casualties in the clash.

The clash came three weeks after seven people were killed in the southern Kazakh city of Taraz when a suspected Islamist went on a shooting rampage and then

went kaboom!"

.

Such unrest has until recently been highly unusual in majority

Moslem

but secular Kazakhstan, which under strongman leader Nursultan Nazarbayev


...has served as the President of Kazakhstan since the Fall of the Soviet Union and the nation's independence in 1991. Contrary to commonly held belief, there is a difference between Kazakhs and Cossacks: Kazakhs have mustaches. Or maybe it's the other way around...


has earned a reputation as by far the most stable country in Central Asia.

Around 70 percent of Kazakhstan's 16.5 million people are

Moslem

s and Kazakh authorities have repeatedly expressed concern


...meaning the brow was mildly wrinkled, the eyebrows drawn slightly together, and a thoughtful expression assumed, not that anything was actually done or indeed that any thought was actually expended...


about Islamic extremism sweeping in from other Central Asian states and Afghanistan.


Posted by: Fred || 12/05/2011 00:00 || Comments || Link || E-Mail|| [302 views] Top|| File under: Islamic Movement of Uzbekistan
India-Pakistan
Maoist Rebels Kill 11 in Eastern India Attacks
[An Nahar]
Maoist rebels have killed 11 people in attacks across an eastern Indian state after their leader died in a gunbattle with security forces, police said.

The rebels blew up railway tracks at two points in Jharkhand before dawn Sunday to protest the Nov. 24 killing of Koteshwar Rao, alias Kishanji, in the neighboring state of West Bengal, police Superintendent D.V. Sharma said.

Hours earlier, they had attacked a police convoy traveling with a state

politician

in western Jharkhand, detonating explosives and spraying gunfire that left 10 officers and a young boy dead.

Another officer was hospitalized with injuries. Former Jharkhand Speaker Inder Singh Namdhari

beat feet

unharmed.

The rebels, inspired by Chinese revolutionary leader Mao Zedong, have been fighting for more than three decades in several Indian states to demand land and jobs for agricultural laborers and the poor.

Referred to as Naxalites, after the West Bengal village of Naxalbari where the movement began in 1967, they frequently target police and government workers.

Prime Minister Manmohan Singh has called the rebels the biggest internal threat to India's security.

Last month, security forces launched a hunt for Kishanji and other rebel leaders in the jungles of West Bengal, eventually killing the top rebel in a gunbattle and seizing large stocks of arms and ammunition.

The rebels have vowed to avenge his death.

Left-wing politicians have protested the killing as well, saying the rebel leader could have been made to surrender.


Posted by: Fred || 12/05/2011 00:00 || Comments || Link || E-Mail|| [326 views] Top|| File under: Commies
American aircraft arrives at Shamsi base
[Dawn] An American aircraft arrived in Pakistain on Sunday for US nationals vacating the Shamsi airbase in Balochistan



...the Pak province bordering Kandahar and Uruzgun provinces in Afghanistan and Sistan Baluchistan in Iran. Its native Baloch propulation is being displaced by Pashtuns and Punjabis and they aren't happy about it...


, DawnNews reported.

Strict security measures were being taken place in the area and residents were told not to leave their homes.

According to sources, the process of shifting the US nationals into to the aircraft had started already. The road leading towards the airport had also been sealed for security purposes.

Pakistain had demanded that the US leave the airbase used for drone flights within 15 days of the NATO


...the North Atlantic Treaty Organization. It's headquartered in Belgium. That sez it all....


attack in Mohmand
... Named for the Mohmand clan of the Sarban Pahstuns, a truculent, quarrelsome lot. In Pakistain, the Mohmands infest their eponymous Agency, metastasizing as far as the plains of

Beautiful Downtown Peshawar

, Charsadda, and Mardan. Mohmands are also scattered throughout Pakistan in urban areas including Karachi, Lahore, and Quetta. In Afghanistan they are mainly found in Nangarhar and Kunar...
Agency on November 26 that left 24 Pak soldiers dead.
Posted by: Fred || 12/05/2011 00:00 || Comments || Link || E-Mail|| [323 views] Top|| File under: Govt of Pakistan
Iraq
Police officer killed in Mosul attack
NINEWA / Aswat al-Iraq: A high-ranking Iraqi Police officer has been killed and one of his bodyguards has been injured in a cache by a group of unknown gunmen south ofMosul, the center of northIraq'sNinewaProvince, in Sunday, a Ninewa security source reported.

"An Iraqi Police officer, with colonel rank, has been killed and one of his bodyguards was wounded in an armed attack by unknown gunmen close to Ain al-Jahash village, south of Mosul," the security source told Aswat al-Iraq news agency, adding that the victim had been "the Assistant Commander of the 1st Battalion, 1st Brigade of Mosul's Federal Police, who was on his way to join his unit after the end of his leave.

Posted by: Steve White || 12/05/2011 00:00 || Comments || Link || E-Mail|| [306 views] Top|| File under:
Father, son making bomb among dead in blasts
[Emirates 24/7] Iraqi officials say

kaboom

s have killed six people, including a father and son who were assembling a makeshift bomb that accidentally detonated inside their home.

The two were killed in the northern city of Kirkuk on Sunday. Police Col. Anwar Qadir said the man's wife, daughter and another child

were maimed

in the blast, which damaged their home.

In Storied Baghdad


...located along the Tigris River, founded in the 8th century, home of the Abbasid Caliphate...


, a

roadside kaboom

targeted an Iraqi military convoy in the capital's western suburb of Abu Ghraib. A police official says four soldiers were killed.

A health official confirmed the casualty figures from that attack. Both officials spoke on condition of anonymity as they were not authorized to release information.

Posted by: Fred || 12/05/2011 00:00 || Comments || Link || E-Mail|| [299 views] Top|| File under: Islamic State of Iraq
Syrian secret police defect
BEIRUT - At least a dozen Syrian secret police have defected from an intelligence compound, activists said, in what appeared to be the first major desertion from a service that has acted as a pillar of President Bashar Assad's rule.

A gunfight broke out overnight on Saturday after the defectors fled the Airforce Intelligence complex in the center of Idlib city, 280 km (175 miles) northwest of Damascus.

Ten people on both sides were killed or wounded, the activists said on Sunday.
Posted by: || 12/05/2011 08:00 || Comments || Link || E-Mail|| [294 views] Top|| File under:
Syrian secret police defect
(Reuters) - At least a dozen Syrian secret police have defected from an intelligence compound, activists said, in what appeared to be the first major desertion from a service that has acted as a pillar of President Bashar al-Assad's rule.

A gunfight broke out overnight on Saturday after the defectors fled the Airforce Intelligence complex in the centre of Idlib city, 280 km northwest of Damascus. Ten people on both sides were killed or wounded, the activists said on Sunday.


Time to make bets on how long pencilneck will last. I say 2 months or less. But think it is likely Syria gets broken up into multiple states.
Posted by: phil_b || 12/05/2011 01:39 || Comments || Link || E-Mail|| [292 views] Top|| File under:
France Reduces Tehran Embassy Staff after Attack on British Mission
[An Nahar]

La Belle France

is to pull out part of its diplomatic staff from Tehran following the ransacking of

Britannia

's embassy this week by a pro-regime mob, adding to the international backlash against an increasingly defensive Iran.

The decision -- a temporary precaution, French diplomats said Saturday -- underlined the seriousness of the crisis developing between Iran and the West amid the ratcheting up of sanctions over Tehran's controversial nuclear efforts.



Britannia

has already evacuated all staff from its Tehran embassy following Tuesday's rampage, and ordered Iran's mission in London closed.

The expelled Iranian diplomats arrived back in Tehran early on Saturday, passing through airport service corridors to avoid media -- and a pro-regime welcoming crowd of 150 yelling "Death to

Britannia

."

The European Union


...the successor to the Holy Roman Empire, only without the Hapsburgs and the nifty uniforms and the dancing...


on Thursday slapped extra sanctions on Iran and warned more could be on the way because of the embassy assault, while the U.S. Congress is poised to pass a law aimed at disrupting Iran's oil revenues processed through its central bank.

Political tensions are rising in tandem with speculation that Israel is mulling air strikes against Iranian nuclear facilities, with or without U.S. backing.



La Belle France

's decision to downsize its diplomatic representation came after the French, German, Dutch and Italian ambassadors were recalled for consultations on the British embassy assault.

Several of

La Belle France

's embassy personnel will be pulled out in the next few days along with all families and dependents of all the staff, French diplomats told Agence

La Belle France

Presse.

They did not give precise figures for how many of the roughly 30 diplomats in Tehran would go.

The 700-strong French community in Tehran -- mostly Iranian-French dual citizens -- has not received any instructions.

"Now the British government is trying to involve other European countries in our bilateral issue," Iranian foreign ministry

front man

Ramin Mehmanparast said, according to the Fars news agency.

"But we have told the Europeans not to trouble relations with Iran because of

Britannia

," he said.

Iranian officials have been defiant over the degrading British ties, saying a parliamentary vote before the ransacking of the British embassy to expel

Britannia

's ambassador over strengthened Western sanctions was justified.

But on Saturday, a senior

holy man

sought to disavow any connection between Iran's regime and the hundreds of pro-regime militia members who trashed the embassy and another British diplomatic compound.

"It is highly likely that in these situations, elements infiltrate our devoted youth in order to cause some damage and to spark worldwide propaganda against us, which is what they did," Grand Ayatollah Naser Makarem Shirazi said in a statement on his website.

Shirazi implicitly rejected British assertions the embassy was assaulted with the backing and connivance of the authorities, while warning Iran could be hurt by the backlash.

"It is important to note that sometimes certain actions overstep the law... And we could pay a high price for it," he said.


Posted by: Fred || 12/05/2011 00:00 || Comments || Link || E-Mail|| [671 views] Top|| File under: Govt of Iran
Syrian Forces Kill 29 in Homs, Including 3 Children
[An Nahar] Three children and their father were among at least 30 civilians killed on Sunday as Syrian security forces pressed on with an almost nine-month clampdown on dissent, the Syrian Observatory for Human Rights said.

In the flashpoint city of Homs, "a man and three children aged 11, 14 and 16 were killed at dawn in the al-Waer district when the Shabiha (pro-regime militia) opened fire on their cars," said the Observatory.

Twenty-nine of those killed Sunday died in the flashpoint central province of Homs which has been at the forefront of the regime's crackdown on dissidents, the

Britannia

-based watchdog said.

"The number of

deaders

in the province of Homs today rose to 29 people killed by the army, security forces and the shabiha," the Observatory said, adding that Homs has been "besieged" by Syrian forces for more than two months.

The rights watchdog, in statements received by Agence

La Belle France

Presse, also said "a chauffeur was killed when his mini-bus came under gunfire from a checkpoint north of Maarat Numan" in the northwestern province of Idlib.

Twenty-three people were killed in Syria on Saturday, including 11 civilians, the Observatory said, a day after the U.N. Human Rights Council condemned the Damascus


...Capital of the last remaining Baathist regime in the world...


regime's "gross violations" of human rights
...which are usually entirely different from personal liberty...
Seven pro-regime soldiers and security service agents were among those killed, as well as five rebel troops.

The Arab League


...an organization of Arabic-speaking states with 22 member countries and four observers. The League tries to achieve Arab consensus on issues, which usually leaves them doing nothing but a bit of grimacing and mustache cursing...


, which has slapped unprecedented sanctions on member state Syria, was on Sunday awaiting its response to a deadline to allow in observers to monitor the country's unrest.

According to the United Nations


...boodling on the grand scale...


, more than 4,000 people have been killed since anti-regime protests broke out in mid-March and tens of thousands

jugged

. At least 12,400 people are also reported to have

decamped

abroad.


Posted by: Fred || 12/05/2011 00:00 || Comments || Link || E-Mail|| [303 views] Top|| File under: Govt of Syria
Syria Ignores Arab Deadline, Faces New Sanctions
[An Nahar] Syria faced new sanctions after flouting Sunday an Arab League


...an organization of Arabic-speaking states with 22 member countries and four observers. The League tries to achieve Arab consensus on issues, which usually leaves them doing nothing but a bit of grimacing and mustache cursing...


deadline to accept observers to monitor the unrest sweeping the country, which the U.N. says has killed more than 4,000 people.

A senior Qatari official said Damascus


...Home to a staggering array of terrorist organizations...


had asked for "new clarifications and further amendments to be made to the protocol which was proposed" to cover the deployment of the observer mission.

But the Arab ministers had "refused."

The Qatari official said, however, that if Syrian officials "still want to sign, they can come tomorrow to Cairo."

The Arab League ministerial committee late on Saturday gave Damascus until Sunday to allow an observer mission into the country and thereby avoid further sanctions.

The meeting in Doha listed 19 Syrian officials it said would be banned from travel to Arab countries and whose assets would be frozen by those states.

The panel also called for an embargo on the sale of Arab arms to Syria and cut by half the number of Arab flights into and out of Syria with effect from December 15.

The national carrier Syrian Air will be affected by the flight reductions, while among the 19 officials banned from travel to Arab countries are the defense and interior ministers and other top intelligence officials.


Hereditary President-for-Life Bashir Pencilneck al-Assad


Light of the Alawites...


's brother, General Maher al-Assad, who heads the feared Fourth Armored Division, and his cousin Rami Makhlouf, a telecommunications tycoon, are also among those banned from travel.

The Arab panel also tasked a committee with drawing up a list of Syrian businessmen involved in financing the repression, ahead of slapping them with sanctions.

"This is a message to businessmen who have kept silent, so that they will choose what side to be on," said Najib Ghadban, a member of the opposition Syrian National Council which represents most of Assad's opponents.

An analyst in Damascus said there were "very few chances" that the government would allow in observers under the conditions set by

the vaporous Arab League

. Syria says the conditions undermine its

illusory sovereignty

.

The Arab League had on November 27 approved a first wave of sweeping sanctions against Assad's government over the crackdown -- the first time that the bloc has enforced such punitive measures against a member state.

Those measures included an immediate freeze on transactions with Damascus and its central bank and on Syrian regime assets in Arab countries.

The latest standoff between the Syria and the Arab League comes as the

corpse count

from violence across the country on Saturday and Sunday rose to at least 31, and after the U.N. Human Rights Council accused Damascus of "gross violations" of human rights
...which often include carefully measured allowances of freedom at the convenience of the state...
On the ground, three children aged 11, 14 and 16, were among eight people killed across Syria on Sunday by security forces and pro-regime "shabiha" militiamen, the Syrian Observatory for Human Rights said.

The

Britannia

-based watchdog earlier reported 11 civilians among 23 people killed on Saturday, most occurring in the northwestern province of Idlib, a focal point of anti-regime protests raging since March.

Sunday's deadline was announced in Doha by Qatari Prime Minister Sheikh Hamad bin Jassem al-Thani, who also warned against the internationalization of the Syrian crisis if Damascus did not heed the Arab call.

"As Arabs we fear that if the situation continues things will get out of Arab control," Sheikh Hamad said.

In Geneva on Friday, an emergency meeting of the Human Rights Council passed a resolution "strongly condemning the continued widespread, systematic and gross violations of human rights and fundamental freedoms by the Syrian authorities."

Damascus rejected the resolution as "unjust" and said it was "prepared in advance by parties hostile to Syria."

United Nations


...the Oyster Bay money pit...


High Commissioner for Human Rights Navi Pillay said in Geneva on Friday that at least 4,000 people have been killed in the crackdown on dissent in Syria since mid-March.

"We are placing the figure at 4,000. But the information coming to us is that it's much more," she said.


Posted by: Fred || 12/05/2011 00:00 || Comments || Link || E-Mail|| [368 views] Top|| File under: Govt of Syria
Who's in the News
47
[untagged]
3
Govt of Pakistan
2
Govt of Iran
2
Govt of Syria
1
Govt of Sudan
1
Islamic Movement of Uzbekistan
1
Islamic State of Iraq
1
Muslim Brotherhood
1
Taliban
1
al-Qaeda in Arabia
1
Boko Haram
1
Commies
Bookmark
E-Mail Me
The Classics
The O Club
Rantburg Store
The Bloids
The Never-ending Story
Thugburg
Gulf War I
The Way We Were
Bio
Merry-Go-Blog
Hair Through the Ages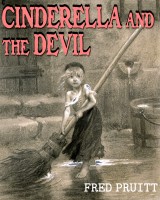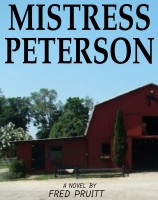 On Sale now!


A multi-volume chronology and reference guide set detailing three years of the Mexican Drug War between 2010 and 2012.

Rantburg.com and borderlandbeat.com correspondent and author Chris Covert presents his first non-fiction work detailing the drug and gang related violence in Mexico.

Chris gives us Mexican press dispatches of drug and gang war violence over three years, presented in a multi volume set intended to chronicle the death, violence and mayhem which has dominated Mexico for six years.
Click here for more information


Meet the Mods
In no particular order...


Steve White
Seafarious
Pappy
lotp
Scooter McGruder
john frum
tu3031
badanov
sherry
ryuge
GolfBravoUSMC
Bright Pebbles
trailing wife
Gloria
Fred
Besoeker
Glenmore
Frank G
3dc
Skidmark
Alaska Paul



Better than the average link...



Rantburg was assembled from recycled algorithms in the United States of America. No trees were destroyed in the production of this weblog. We did hurt some, though. Sorry.
18.232.125.29