-Land of the Free
Person shot, killed at entrance to Marine Corps Recruit Depot
[Fox 5 SD] A person was shot and killed at an entrance to the Marine Corps Recruit Depot in San Diego Friday, authorities said.

The gunfire was reported near the depot's Washington Street entrance, off Pacific Highway, according to San Diego Police Department. One person was killed, base officials told police.

The attack happened on federal property and military law enforcement will be leading the investigation, an SDPD watch commander explained, so there weren't further details immediately available. FOX 5 has reached out to a Marine Corps spokesperson for comment on what led up to the shooting.

Located just north of San Diego International Airport, the MCRD serves as a first training stop for enlisted recruits entering the U.S. Marine Corps on the West Coast.

The Washington Street entrance, Gate 5, is used for visitor traffic, according to MCRD's website. That area was marked off with crime scene tape and a small SUV could be seen sitting with its doors open in one of the lanes. A tarp covered the body of the person who was shot a short distance away, under the gate's awning, where there are security kiosks to check in visitors.

As the San Diego Union-Tribune's Andrew Dyer reported Friday, the depot is celebrating its 100th anniversary as a Marine Corps base this year. A spokesperson told Dyer that a new exhibit is opening at a depot museum to mark the centennial, but that due to the coronavirus pandemic, public access is currently limited to recruit graduation days.

It wasn't immediately clear if a public event was being held at the time of the shooting.


An updated version of this story adds:

A person suspected of being armed with a knife was shot and killed by base personnel at the main visitors' entrance to the Marine Corps Recruit Depot in San Diego Friday, MCRD officials said.

The incident happened around 11:50 a.m., when a vehicle attempted to board the base at the Gate 5 checkpoint, according to MCRD officials.

As base personnel issued verbal commands for the vehicle to stop, MCRD officials said the person exited their vehicle and approached the employees with a knife. Several warnings were given to the person, who MCRD officials said possessed "hostile intent," and the person was shot by base personnel. Emergency services were called and the person was pronounced dead at the scene at 12:16 p.m., base officials confirmed.

Posted by: Frank G || 11/27/2021 00:00 || Comments || Link || E-Mail|| [190 views] Top|| File under:
Afghanistan
Armed Taliban men kill a young physician in the western Herat province
[KhaamaPress] The Taliban

...Arabic for students...


coppers

have killed a young physician in the western

Herat




...a venerable old Persian-speaking city in western Afghanistan, populated mostly by Tadjiks, which is why it's not as blood-soaked as areas controlled by Pashtuns...


province of Afghanistan on Thursday, local sources confirmed.

Amruddin Noori, a 33-year-old physician in

Herat city

was killed by the Taliban security members after he did not stop at a police security checkpoint in Herat, the victim's family members claimed while speaking to local media agencies.

Noori who used to have a small private medical clinic had newly got married, the source said.

The security authorities in Herat have rejected the killing of the victim by the Taliban members saying such an incident has not been recorded with them.

The recent reports indicate an increase in the crimes rate in Afghanistan, however, most of such incidents are not reported by the media due to lack of access to information.
Posted by: trailing wife || 11/27/2021 00:00 || Comments || Link || E-Mail|| [108 views] Top|| File under: Taliban/IEA
Africa Horn
Ethiopian army recaptures the city of Kasagita
Direct Translation via Google Translate. Edited.


[REGNUM] The government army of Ethiopia occupied the city of

Kasagita

in the Ethiopian state of

Afar

, which was controlled by militants of the

Popular Front for the Liberation of Tigray

(NPLT). This was reported on November 26 by the Fana TV channel with reference to the statement of the Prime Minister of the country Abiy Ahmed .

According to the head of government, the armed forces continue to attack the positions of the rebels in order to recapture the cities of Burka and Chifra from the NFOT.

As reported by IA REGNUM , on November 23, militants of the Popular Front for the Liberation of Tigray captured the city of Debre Sina (Ethiopian state of Amhara).

Posted by: badanov || 11/27/2021 00:00 || Comments || Link || E-Mail|| [110 views] Top|| File under:
Africa North
Tunisian police shoot man trying to attack Interior Ministry
[PUBLISH.TWITTER]

Police in the

Tunis

ian capital shot and wounded a man who tried to storm the Interior Ministry on Friday, local media and witnesses said.

In a post on their official Facebook page, police unions called the man an

bad boy

and published pictures of a knife and cleaver that they said the man had carried.

A video posted on social media showed

coppers

shooting and pedestrians running on Habib Bourguiba Street.

Tunisian security forces have thwarted most

holy warrior

plots in recent years and they have become more efficient at responding to those attacks that do occur, Western diplomats say.

The last major attacks in Tunisia took place in 2015 when

Death Eaters

killed scores of people in two separate assaults at a museum in Tunis and a beach resort in Sousse.
Posted by: Fred || 11/27/2021 00:00 || Comments || Link || E-Mail|| [82 views] Top|| File under:
Caribbean-Latin America
Mothers Group Finds 20 Bodies in Mexican Cartel Killing Field
[BREITBART] Women searching for the remains of their loved ones announced the discovery of at least 20 bodies in a cartel killing field in northern Mexico. The activists are calling on Mexico City to help validate the identities of the victims. This group often receives threats from criminal organizations.

Known as the Madres Buscadoras de

Sonora

(Searching Mothers from Sonora), the group's members have lost loved ones by cartels and are trying to find answers as to their fates. In many cases, the victims had no connection with organized crime but were taken by mistake, as part of ransoms, or for sex trafficking.

This week, the group announced on social media they searched in a rural area known as Miguel Aleman de Hermosillo in Sonora. During their search, the group found seven mass graves with five full bodies and the charred remains of several others. The group believes that more than 20 were buried at the site.

The initial post from that location indicated 13 bodies, however, the group now believes that more than 20 are in the area and possibly more graves can still be found.

During their search, the group posted a photograph of a set of car keys with a shoe-shaped key chain. The post invites people to send tips if anyone recognized it.

The organization is made up of volunteers and claims to not receive any type of government help. In a separate post, the group asked for donations of water, electrolytes, and sleeping bags.

Similar groups have since popped up in other parts of Mexico. Despite government statistics regarding the number of suspected forced disappearances, a true number is difficult to determine due to a concerted effort by officials at all levels to suppress crime statistics for political gain.
Posted by: Fred || 11/27/2021 00:00 || Comments || Link || E-Mail|| [179 views] Top|| File under: Narcos
Caucasus/Russia/Central Asia
Russian narceaux detained following car chase, shootout
Direct Translation via Google Translate. Edited.


[Rusvesna] In the afternoon of November 26, drivers on the Moscow Ring Road (MKAD) witnessed a police chase with gunfire.

Several road users were not lucky enough to become its direct participants: the driver of the BMW X5, trying to get away from the police, rammed several cars, one of them completely burned down after the accident.

As a result, law enforcement officers first opened fire on the tires of his car, and then detained the criminal while trying to escape a few tens of meters from the highway.

Several kilograms of drugs were found inside his car.
Posted by: badanov || 11/27/2021 00:00 || Comments || Link || E-Mail|| [64 views] Top|| File under: Narcos
Russian FSB smokes two Bad Guys
Direct Translation via Google Translate. Edited.


[TWITTER] WHO. The footage of the special operation in the KChR.

NAC: in the forests of Karachay-Cherkessia, two bandits who were planning terrorist crimes were neutralized. Weapons, grenades and a large amount of ammunition were found at the scene of the shootout with the militants.





From Russian Spring:


Dangerous militants eliminated in the Caucasus mountains

[Rusvesna] In the

Karachay-Cherkess

Republic, during a special operation, the security forces liquidated two militants who were preparing terrorist acts.

This was announced today by the National Anti-Terrorism Committee (NAC).

The militants "harboring the intention to commit terrorist crimes" were found in the mountains thanks to the information received about their hideout in the Karachay region.

A counter-terrorist operation regime was introduced.

"As a result ... two bandits were found and blocked in one of the sections of the mountainous and wooded area," the department said.

In response to the offer to lay down their arms and surrender, the blocked criminals opened fire on law enforcement officers.

The NAC added that the bandits were neutralized "as a result of the shootout."

It is noted that law enforcement officers found weapons, grenades, improvised explosive devices, a large amount of ammunition, and special equipment on the spot.

Posted by: badanov || 11/27/2021 00:00 || Comments || Link || E-Mail|| [91 views] Top|| File under:
Man sentenced to 13 years in Astrakhan terror case
Direct Translation via Google Translate. Edited.


[KavkazUzel] A court in Rostov-on-Don found Artur Satemirov guilty of preparing a terrorist attack in the

Astrakhan

police department and participating in the activities of IS *. Satemirov told the Dagestani journalist Abdulmumin Hajiyev that he was forced to confess under torture.

The 34-year-old resident of the Astrakhan region Artur Satemirov was accused of preparing for a terrorist act (part 1 of Article 30 - part 1 of Article 205 of the Criminal Code of Russia), participation in the activities of a terrorist organization (part 2 of Article 205.5 of the Criminal Code of Russia) and illegal storage of weapons and ammunition (part 1 article 222 of the Criminal Code of Russia).

"It has been established that in April 2020, the defendant, being at his place of residence in Astrakhan, took the oath to the head of the international terrorist organization 'Islamic State,' having written down the text of the oath and sent this audio message for transmission to the head of the terrorist organization.

Satemirov planned to commit a terrorist act in the department police of the city of Astrakhan. For these purposes, until May 2020, he kept hand grenades and firearms at his place of residence," the press service of the Southern District Military Court told the "Caucasian Knot" correspondent.

According to the press service, the arrest by law enforcement officers prevented Satemirov from fulfilling his plans.

The defendant was found guilty and sentenced to 13 years in a maximum security colony with the first four years in prison. He pleaded not guilty, the court said.

The verdict has not entered into legal force and can be appealed by the parties in the Military Court of Appeal.

"Caucasian Knot" has not yet received any comments from Artur Satemirov and his representatives regarding the court's decision.

On October 5, Satemirov's story was published on the Facebook page of the Chernovik correspondent Abdulmumin Hajiyev, who was arrested on charges of financing terrorism, and on October 6 it was included in the Caucasian Knot selection "Top 10 of the North Caucasian Blogosphere."

"I was taken to the FSB building, where I was slightly beaten, demanding to 'confess' that everything seized during the search was mine. I refused. Then I was brought to the ITT and put in solitary confinement. I was taken out of the cell in handcuffs, a white bag was put on my head and I was handed over to some persons.

I saw nothing. The handcuffs on my hands were attached to the radiator, my head was wrapped in cellophane and my ears were sealed with tape. There was no way to open my eyes. To the big toes. They attached two wires and began to torture me with electric current," Satemirov said.

The criminal case against Artur Satemirov came to court on December 17, 2020, hearings on the merits began in March, the process took 12 sessions, follows from the file on the website of the Southern District Military Court.

Earlier, the "Caucasian Knot" has repeatedly written about criminal cases under articles on terrorism, which the defense called fabricated.

Thus, four natives of Dagestan, accused of preparing a terrorist attack at a concert by Philip Kirkorov, insist that they made a confession under torture .

A resident of Chechnya, Abdul-Khalim Abdulmezhidov, who was convicted in 2018 for preparing a terrorist attack at the New Year's celebration in Shali, was unable to bring about a criminal case for extorting evidence under torture.

In Astrakhan, a local resident, Rasul Baysuev, was charged with a terrorism case. The only evidence of his guilt is the testimony of a witness, which he later refused, the lawyer said. Baysuev was sentenced to 12 years in prison, Court of Appeal in April upheld the verdict .

Posted by: badanov || 11/27/2021 00:00 || Comments || Link || E-Mail|| [78 views] Top|| File under: Islamic State
Europe
German national gets 10-year sentence for murder committed in Syria
[DW] German jihadist

Nils D

. has been found guilty of torturing a man to death while serving as guard at an "Islamic State
...formerly ISIS or ISIL, depending on your preference. Before that they were al-Qaeda in Iraq, as shaped by Abu Musab Zarqawi. They're really very devout, committing every atrocity they can find in the Koran and inventing a few more. They fling Allah around with every other sentence, but to hear western pols talk they're not really Moslems....
" prison.

A Dusseldorf court has sentenced a German national to 10 years behind bars for murder on Friday. The man, named as Nils D.


...more fully

Nils Donath

, he joined ISIS in Syria in 2013, then was picked up by police immediately upon his return to Germany in 2015. They've been trying him for various kinds of bad behaviour ever since...

under German privacy laws, tortured a man to death at a prison run by the so-called "Islamic State" (IS) group in Manbij, Syria, in 2014.

PROSECUTORS CALLED FOR LIFE SENTENCE
The now-31-year-old was a member of the "

Lohberg

Brigade", a group of Islamist

turbans

from the Dinslaken-Lohberg region, north of Dusseldorf. Members of the group had traveled to Syria in order to join the "IS".

Nils D. was guarding one of the terror group's prisons in Manbij, a city located near Syria's border with The Sick Man of Europe Turkey

...the occupiers of Greek Asia Minor...
. According to the court, he took part in punishing a prisoner which resulted in the man's death.

He had initially been charged with the torture and murder of three prisoners, but was acquitted on two of those cases.

Prosecutor sought a life sentence for murder in conjunction with war crimes and being part of a terror group. However,


if you can't be a good example, then you'll just have to be a horrible warning...


the court took his into account the defendant's cooperation in solving other terror-related crimes.

Nils D. had already been sentenced to four and a half years for being an IS member in March 2016.

GERMAN NATIONALS GUILTY OF ATROCITIES
Hundreds of German nationals traveled to Syria to join the IS caliphate from 2014.

German prosecutors are working to hold German nationals accountable for crimes committed while the IS held sway in large parts of Syria and Iraq.

Last month, the Munich Higher Regional Court sentenced a German woman to 10 years imprisonment after hearing she stood idly by as a 5-year-old Yazidi "slave" girl was left to die of thirst in the sun.

Posted by: trailing wife || 11/27/2021 00:00 || Comments || Link || E-Mail|| [104 views] Top|| File under: Islamic State
3 die in Kosovo school bus small arms attack in Kosovo
Direct Translation via Google Translate. Edited.


[NewsFrontInfo] According to information received from media sources, unknown persons fired at a school bus in

Kosovo

, there are dead and wounded.

Serbia's national television reported today that three people were killed and at least two injured as a result of shooting at a bus carrying students from Kosovo and Metohija.

The tragedy took place in the village of Glodzane near Decani.

"The hospital in Pecs confirmed that the shooting killed two students and a bus driver," the Serbian channel reports.

Posted by: badanov || 11/27/2021 00:00 || Comments || Link || E-Mail|| [64 views] Top|| File under:
India-Pakistan
Top Khalistan terrorist charged by NIA for trying to incite Sikhs against India
[OneIndia] The National Investigation Agency has filed a chargesheet against a terrorist of the

Babbar Khalsa International

in connection with a conspiracy to carry out terror attacks.

The NIA charged

Hardeep Singh Nijjar




...a plumber who lives comfortably in Canada's British Columbia, far from the romantic danger endured by the revolutionaries he commands...

, a resident of Jalandhar Punjab. The case pertains to the conspiracy hatched by the accused and others to carry out acts of terror in India. He sed to send funds to India through various channels include hawala.

He was in the process of developing a network of sympathisers and cadres to undertake

assassination

s in Punjab. He was also trying to arrange arms and ammunition from his Pakistain based associates, the NIA said.

Nijjar is also associated with the Sikhs For Justice and has been trying to radicalise the Sikh community across the world. With an aim of creating a separate state of Khalistan


...Khalistan is the idea of an independent Sikh homeland in the Indian Punjab. The local troublemakers are financed by the Sikh diaspora — who love the idea of the folks they left behind murdering their neighbours before dying romantically for a hopeless idea — with training and additional funding from Pakistan's ISI as yet another arrow in their quiver aimed at the Indian throat since the 1980s...

, he has been trying to get the Sikhs to go against India and carry out violent mostly peaceful acts. Nijjar who has been designated as a terrorist under the Unlawful Activities (Prevention) Act also posted audio messages and videos on the social media to incite the Sikh community, the NIA said.
Posted by: trailing wife || 11/27/2021 00:00 || Comments || Link || E-Mail|| [86 views] Top|| File under: Govt of Pakistain Proxies
Militant killed as infiltration attempt foiled in J&K's Mendhar
[PUBLISH.TWITTER]

Army on Friday claimed to have foiled an infiltration bid by killing a

krazed killer

along the Line of Control (LoC) in

Poonch district

of Jammu and Kashmir

...a disputed territory lying between India and Pakistain. After partition, the Paks grabbed half of it and call it Azad (Free) Kashmir. The remainder they refer to as "Indian Occupied Kashmir". They have fought four wars with India over it, the score currently 4-0 in New Delhi's favor. After 72 years of this nonsense, India cut the Gordian knot in 2019, removing the area's special status, breaking off Ladakh as a separate state, and allowing people from other areas to settle (or in the case of the Pandits, to resettle) there....
"On night of 25 Nov 2021, Pak terrorist attempted an infiltration bid along LoC in

Bhimber Gali sector

(J&K)," Jammu based Defence PRO Devinder Anand said.
Posted by: Fred || 11/27/2021 00:00 || Comments || Link || E-Mail|| [64 views] Top|| File under: Govt of Pakistain Proxies
RDX, grenades recovered in 15 militancy cases since 2009 destroyed in Reasi
[GREATERKASHMIR] Police on Friday claimed to have destroyed 24 kg RDX and 71 hand grenades following court orders after recovering the explosives in 15 militancy cases since 2009 in Mahore sub-division of J&K's Reasi district.As per a police handout, the explosives also including detonators, fuses and covers seized in Mahore-Chassana area of the district had remained in police custody over the years. However,


women are made to be loved, not understood...


sensing security threat of accidental explosions, police approached concerned courts for the safe and lawful destruction of the explosives, the statement said.

While destruction orders were passed in two cases by Court of Sessions Judge Reasi, as many orders were passed by NIA court Jammu. Orders for destruction in rest 11 cases were issued by Court of JMIC Mahore, police said.

As per police, the destruction was carried out by a special team of local police, BDS and Engineering Regiment of 58 RR constituted on the orders of SSP Reasi, Shailender Singh.

The police statement further said that ADGP Jammu, Mukesh Singh appreciated the efforts of DIG Udhampur-Reasi Range, Suleiman Choudhari and SSP Reasi in the safe disposal of the explosives.




Posted by: Fred || 11/27/2021 00:00 || Comments || Link || E-Mail|| [73 views] Top|| File under: Govt of Pakistain Proxies
Iraq
PKK: Turkish army withdraws from areas in Kurdistan Region
[SHAFAQ] On Friday, the Kurdistan Workers Party (PKK), announced that the Ottoman Turkish army began withdrawing from some areas in Kurdistan Region.In a report, HPG, the military wing of PKK said that during the past six months, PKK fighters carried out 599 attacks against the Ottoman Turkish army and killed 670 soldiers, while the Ottoman Turkish army used chemical weapons

...have not been used since WWI except for in Iraq, by the late, unlamented Saddam Hussein and in Syria, but really, honest, not by the Syrian government. And in Germany in WWII, but that was against civilians. Lots of them, just one of many reasons Hitler's also late and unlamented except among devout Moslems...
232 times."

The report also indicated that 101 PKK fighters were killed in the confrontations in Afshin, Matina, and Zab, 32 other members were killed with Ottoman Turkish chemical weapons.

"the main reason behind the withdrawal of the Ottoman Turkish army is the intensive military operations launched by the PKK forces in the combat zones where the Party prevents the Ottoman Turkish army from achieving its goals." The report added.

The Ottoman Turkish military has regularly attacked PKK positions in the mountains of northern Iraq, where several thousand

turbans

are believed to be holed up.




Posted by: Fred || 11/27/2021 00:00 || Comments || Link || E-Mail|| [67 views] Top|| File under: Sublime Porte
Eight injured in the explosion that targeted al-Abbara district
[SHAFAQ] A security source in Diyala reported that

the earth-shattering kaboom

of the al-Abbara district, northeast of Baquba, resulted in the injury of eight members of the security forces.

The source told Shafaq News Agency that among the injured are two officers.

Earlier today, a security source in Diyala reported that five

were maimed

in

a kaboom

on the outskirts of al-Abbara district, northeast of Baquba.

The source told Shafaq News Agency that an

bomb

blew up injuring

coppers

and members of the rapid response forces in al-Abbara district, during a joint security mission.

The source indicated that the security forces launched a combing campaign to pursue the perpetrators.

al-Abbara district, 15 km northeast of Baquba, witnesses continuous security incidents due to the presence of terrorists' hideouts in its orchards and agricultural villages.
Posted by: Fred || 11/27/2021 00:00 || Comments || Link || E-Mail|| [73 views] Top|| File under: Islamic State
Syria-Lebanon-Iran
Protesters Storm Social Affairs Ministry, Vandalize Aoun's Picture
[An Nahar] A small group of protesters broke into the Ministry of Social Affairs in Beirut early Friday and removed a photo of President Michel Aoun
...president of Leb, a wholly-owned subsidiary of Hizbullah...
from one of its main rooms, as the Lebanese pound hit new lows amid a worsening economic and political stalemate.The nearly dozen protesters who entered the ministry said conditions in the crisis-hit country have become unbearable as a result of the rapid economic collapse and ongoing crash of the pound, which reached 25,100 to the U.S. dollar. The previous record was 25,000.

Prices have been skyrocketing in recent weeks as the government lifted subsidies on fuel and some medicines, making them out of reach of many in Lebanon Hezbollahstan

...a strong argument in favor of European colonialism, even French colonialism...
. Some three quarters of the population of six million, including a million Syrian refugees, now live in poverty. The minimum monthly wage is now worth about $27.

Protesters have blamed the ministry for sluggishness in issuing ration cards that are supposed to give poor families monthly financial aid.

The protesters broke into the meeting room at the ministry and turned a framed picture of Aoun upside down before removing it. They replaced it with a banner in Arabic that read "revolutionaries of October 17."

"Those who usurped public money cannot conduct reforms," shouted one of the protesters before leaving the building following police intervention. "We have hit rock bottom. Things cannot get worse."

Social Affairs Minister Hector Hajjar said he will visit Parliament Speaker Nabih Knobby Berri
...Speaker of the Lebanese parliament, head of the Amal Shiite party aligned with Hezbollah, a not very subtle sock puppet of the Medes and Persians...
today, Friday, to demand an approval to start the registration for the ration card by the beginning of December.

The crisis has been made worse by the coronavirus (aka COVID19 or Chinese Plague)
...the twenty first century equivalent of bubonic plague, only instead of killing off a third of the population of Europe it kills 3.4 percent of those who notice they have it. It seems to be fond of the elderly, especially Iranian politicians and holy men...
and the Aug. 4, 2020, port blast that killed 216,

maimed

more than 6,000 and destroyed part of the capital.

The Cabinet, formed in September after a 13-month vacuum, has not met in more than six weeks amid deep divisions between rival groups over the judge leading the investigation into the port explosion. Comments by a Cabinet minister that triggered a diplomatic row with oil-rich gulf nations has added to the acrimony.

In other parts of the country, protesters placed posters that read "the mafia that destroyed the Lebanese pound" outside some branches of local banks, state-run National News Agency said.

For the past two years, local lenders have imposed informal capital controls that prevent many people from accessing their savings.




Posted by: Fred || 11/27/2021 00:00 || Comments || Link || E-Mail|| [105 views] Top|| File under: Hezbollah
Who's in the News
32
[untagged]
4
Islamic State
4
Taliban/IEA
3
Hezbollah
3
Migrants/Illegal Immigrants
3
Arab Spring
3
Govt of Pakistain Proxies
2
Narcos
2
Moslem Colonists
1
Mob Rule
1
Antifa/BLM
1
[untagged]
1
Sublime Porte
1
Govt of Sudan
1
Govt of Iran
1
Hamas
1
Govt of Iraq
1
Govt of Iran Proxies
Bookmark
E-Mail Me
The Classics
The O Club
Rantburg Store
The Bloids
The Never-ending Story
Thugburg
Gulf War I
The Way We Were
Bio
Merry-Go-Blog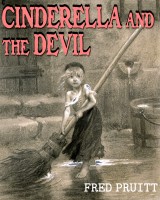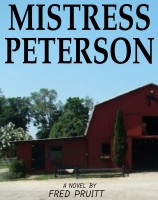 On Sale now!


A multi-volume chronology and reference guide set detailing three years of the Mexican Drug War between 2010 and 2012.

Rantburg.com and borderlandbeat.com correspondent and author Chris Covert presents his first non-fiction work detailing the drug and gang related violence in Mexico.

Chris gives us Mexican press dispatches of drug and gang war violence over three years, presented in a multi volume set intended to chronicle the death, violence and mayhem which has dominated Mexico for six years.
Click here for more information


Meet the Mods
In no particular order...


Steve White
Seafarious
Pappy
lotp
Scooter McGruder
john frum
tu3031
badanov
sherry
ryuge
GolfBravoUSMC
Bright Pebbles
trailing wife
Gloria
Fred
Besoeker
Glenmore
Frank G
3dc
Skidmark
Alaska Paul



Better than the average link...



Rantburg was assembled from recycled algorithms in the United States of America. No trees were destroyed in the production of this weblog. We did hurt some, though. Sorry.
44.201.96.43

Help keep the Burg running! Paypal: