Africa Horn
Gunmen kill five Sudanese policemen in S. Khartoum
(KUNA) -- Unknown gunmen killed on Friday five Sudanese policemen and injured another during clashes in southern Khartoum, police said. In a press release, the police added the clashes were initiated by an armed attack against a police patrol in Jabal-Aulia area. One gunmen was also killed during the attack, added the police. Sudanese State Minister at Interior Ministry Alio Ayang condemned the incident and quarrel between nationals, adding he would pursue all those who attempt to break the law.
Posted by: Fred || 11/18/2006 00:00 || Comments || Link || E-Mail|| [6464 views] Top|| File under:
Caucasus/Russia/Central Asia
Two gunmen from Chechnya detained in Ingushetia
(Itar-Tass) -- Two members of illegal armed groups from Chechnya were detained in Nazran on Friday. One of them, a 32-year-old resident of Grozny, Abukar Ediyev, was wanted on suspicion of participation in the attack on Ingushetia in the summer of 2004, an Ingushetian Interior Ministry source told Itar-Tass. The other, Suleiman Batsiyev, 29, was sought by Chechen police over terrorist attacks committed in Chechnya. The detained persons are handed over to Chechen law-enforcement authorities.
Posted by: Fred || 11/18/2006 00:00 || Comments || Link || E-Mail|| [6465 views] Top|| File under:
India-Pakistan
2 more LeT men killed in Kupwara encounter
Two more Lashkar-e-Taiba terrorists were killed by the police at Gulgam village in the border district of Kupwara in Jammu and Kashmir on Friday.

As the police zeroed in on the target, the terrorists entered into the cowshed of one Mohd Sultan Lone and started firing indiscriminately. The fire was duly returned and the cowshed caught fire.

According to SSP Kupwara, six foreign LeT terrorists had recently infiltrated into Kupwara, out of which three were killed in an encounter at Cherwari Gulgam on Wednesday and another had been overpowered by locals of Awoora and handed over to the local police.

However, the remaining two Pakistanis had escaped from the site of encounter. On Friday after receiving information regarding their presence, Kupwara Police and 41 RR launched an operation and cordoned off some houses of Gulgam. As the police zeroed in on the target, the terrorists entered into the cowshed of one Mohd Sultan Lone, son of Ghulam Rasool Lone, and started firing indiscriminately. The fire was duly returned and in the ensuing encounter, the cowshed caught fire. During the search operation, dead bodies of both the unidentified Lashkar terrorists were recovered from the site of encounter. Large quantities of arms and ammunition were also recovered from the site of encounter.
Posted by: Fred || 11/18/2006 00:00 || Comments || Link || E-Mail|| [6470 views] Top|| File under:
10 kg RDX, arms recovered in J&K
Security forces smashed two terrorist hideouts and recovered arms and explosives, including 10 kg of RDX, in Doda and Rajouri districts of Jammu and Kashmir, official sources said in Jammu on Friday. On a tip-off, security forces launched a search operation and busted a militant hideout at Pathalan area of Ramban tehsil in Doda district, they said adding the terrorists fled leaving behind the arms cache. The recoveries from the hideout included 10 kg of RDX, one pika gun, four detonators, 129 rounds of AK ammunition and 14 grenades. Another hideout was smashed by troops in Kanthal Masuta area of Rajouri district and one 12 bore gun was recovered from it, they said.
Posted by: Fred || 11/18/2006 00:00 || Comments || Link || E-Mail|| [6479 views] Top|| File under:
Student held for attempt to hurl grenade in mosque
To please his friend that had joined LeT cadre, a student of Class 10th was caught on Friday by Doda police in connection with an unsuccessful attempt to hurl a grenade inside a Mosque at the township area during the holy month of Ramzan. Identified as one Bashir Ahmed alias Nikka ,a class 10th student of Government High School Doda, son of Ghulam Mohammad Bhat and resident of Koti, he was assigned the task by his friend who had left studies and joined LeT .

"During the month of Ramzan, Bashir Ahmed was contacted by a LeT terrorist Irshad who used to study with him in primary classes. Irshad, gave him a grenade to be hurled inside the Mosque to target some civilians and some VIPs that were offering Namaz at that time", SSP Doda Manohar Singh said, adding that "but Bashir could not make attempt due to heavy deployment of security personnel in and around the Mosque."

Replying to a query, SSP Manohar Singh informed that "police had received input by various agencies that LeT may engage some sharp shooter to resort to firing or a new face to hurl grenade on civilians and VVIPs. Following that lead, police launched a manhunt to trace the accused. After a thorough investigation police achieved success in tracing out the accused and averting a major tragedy. The accused has been put under sustained interrogation to expose the entire module and effect more arrests in that case."
Posted by: Fred || 11/18/2006 00:00 || Comments || Link || E-Mail|| [6476 views] Top|| File under:
Blasts in Lahore and Peshawar
Fifteen people were injured when a bomb exploded in a garbage bin near a bus stop some 500 yards away from the Gaddafi Stadium on Ferozepur Road in Lahore on Friday. In another terrorism incident a few hours earlier in Peshawar, a suicide bomber killed himself in an attack on a police van and two policemen were injured.

The Lahore police had earlier claimed that two people were killed and another 13 were injured in the explosion, but retracted the statement later, saying that only 15 people were injured in the incident. Bomb Disposal Squad officials said the locally made bomb was a timed device and weighed one kilogramme. Punjab Additional IG Khawaja Khalid Farooq said the bomb was similar to the one that exploded in Liberty Market on August 29 in which four people were killed. Police cordoned off the site soon after the explosion and the injured people were admitted to Services Hospital and Jinnah Hospital where their condition is stated to be critical. Police has tightened security in the provincial capital to prevent more sabotage or terrorism.

Meanwhile, Peshawar Operations SSP Iftikhar Khan told Daily Times that 20-year-old Nadeem, an electrician by profession and resident of Pishtakhara Bala, detonated a bomb near a police van at Fayaz Khalil Shaheed Chowk at 7:30am. "Nadeem was killed in the attack and two policemen sitting in the vehicle were injured," he said, adding that the police found an identity card from the spot, which identified Nadeem as the suicide bomber. "Nadeem's father Sarzameen Khan and his brother have been arrested and handed over to the Crime Investigation Agency for interrogation," Mazhar, duty officer at the Pishtakhara police station, told Daily Times.

Nadeem's neighbour Ahmad Khan said that Nadeem was a hafiz-e-Quran and an emotional person. "He (Nadeem) always talked about jihad," said Ahmad, adding that he did not know whether Nadeem was affiliated with any militant organisation. Sarzameen Khan, a labourer, told reporters that his son did not come home on Thursday night and he heard news of the explosion on Friday morning. Peshawar police chief Haji Habibur Rehman claimed that the policemen were not Nadeem's target. "Nadeem attacked the police when they suspected his movement," he said.
Posted by: Fred || 11/18/2006 00:00 || Comments || Link || E-Mail|| [6466 views] Top|| File under:
Guns go silent in Bara after Islamist groups' fierce clash
BARA: A temporary calm prevailed in the Bara tribal area of Khyber Agency on Friday without any agreement following a fierce daylong clash between the Lashkar-e-Islami and the Ansaarul Islam religious groups on Thursday.

Lashkar-e-Islami demolished four houses of the supporters of Ansaarul Islam in Zawa area of Bara in an apparent reaction to Thursday's violence.

However, the Lashkar-e-Islami demolished four houses of the supporters of Ansaarul Islam in Zawa area of Bara in an apparent reaction to Thursday's violence.

At least 20 people were killed and several others were injured in a fierce battle between the two groups on Thursday. An Ansaarul Islam lashkar led by Gul Maidan was heading towards Aka Khel near Bara when Lashkar-e-Islami supporters challenged them, fearing that the Ansaarul Islam wanted to capture Bara.
Posted by: Fred || 11/18/2006 00:00 || Comments || Link || E-Mail|| [6469 views] Top|| File under:
Suicide bomber dies attacking Peshawar police
PESHAWAR, Pakistan - A suicide bomber killed himself in an attack on a police van in the northwestern Pakistan city of Peshawar on Friday, but neither of the policemen in the vehicle were hurt, police said. Police said the bomber killed in the Peshawar blast was a 20-year-old man who had been living in the city. His father came to the scene and identified the body, police said. The dead man was said to have been a committed Muslim.

Later on Friday, a bomb planted in a rubbish bin exploded at bus station in the eastern city of Lahore wounding 14 people, police said. Some of the victims were in a van and some standing nearby. Lahore police said two people had been killed but the city's police chief, Khawaja Khalid Farooq, later said his men had been mistaken and there were no fatalities in the blast.

There was no claim of responsibility for either of the explosions.
Posted by: Steve White || 11/18/2006 00:00 || Comments || Link || E-Mail|| [6464 views] Top|| File under:
U.S.-Iraqi Forces Raid Shiite Stronghold
U.S. and Iraqi forces raided a Shiite stronghold in Baghdad on Saturday, looking for dozens of men abducted from an Iraqi government office. Coalition forces searched for four American security contractors missing in an attack on their convoy in southern Iraq.

Iraqi soldiers backed by U.S. helicopters swept through the Sadr City section of the capital motivated by intelligence indicating an armed group was holding the Iraqi hostages, the U.S. military said. The statement did not say whether any hostages were found. No casualties were reported among coalition forces, but Iraqi police said three Iraqi civilians were wounded.

Gunmen dressed like Interior Ministry commandos abducted some 150 men Tuesday from the central Baghdad office that handles academic grants and exchanges. The men were handcuffed and driven away about 20 pickup trucks. About half were released on Tuesday night and Wednesday. A Sunni who says he was among the hostages freed claimed the kidnappers broke his arm. He said he saw them kill at least three hostages after taking them to empty houses in the Sadr City Shiite slum.

The mass kidnapping was widely believed to have been the work of the Mahdi Army, the heavily armed militia of anti-American Shiite cleric Muqtada al-Sadr. The kidnapping has raised questions about Prime Minister Nouri al-Maliki's commitment to wiping out the militias of his prime political backers: the Supreme Council for the Islamic Revolution in Iraq and al-Sadr's Sadrist Movement.

A rogue cell from the Madhi Army militia also is suspected of having kidnapped an Iraqi-American soldier last month. Ahmed Qusai al-Taayie, a 41-year-old reserve soldier from Ann Arbor, Mich., was visiting his Iraqi wife in Baghdad on Oct. 23 when gunmen handcuffed him and took him away.

Secretary of State Condoleezza Rice on Saturday reiterated Washington's determination to support the "small seeds" of Iraqi democracy, but she said that success depends on the government and people of Iraq themselves. It is up to Iraqis to "face up to their differences and realize that they only have one future, and that's a future together," Rice said at the Asia-Pacific summit in Vietnam. "They don't have a future if they try and stay apart."

In southern Iraq, coalition forces searched for four Americans and one Austrian missing since Thursday when their Kuwait-based security convoy was hijacked, said U.S. Embassy spokesman Michael McClellan. Islamic Companies, a previously unknown group, claimed responsibility for the kidnapping, according to an Iranian-run Arabic-language satellite news station. It said the group released a videotaped message saying it was holding the five men and demanded the withdrawal of U.S. forces from Iraq and the release of all prisoners being held there.
Posted by: Fred || 11/18/2006 10:23 || Comments || Link || E-Mail|| [6463 views] Top|| File under:
Killing, injury of six civilians in Kirkuk, policewoman, daughter in Mosul
(KUNA) -- Two Iraqi civilians were killed and four others sustained injuries when unidentified gunmen opened fire at them in the northern Iraqi city of Kirkuk, in addition to the killing and injury of a policewoman and her daughter in Mosul. An Iraqi police source in Kirkuk told Kuna that the unidentified gunmen aboard a civilian car opened fire at a civilian gathering in Al-Nasr suburb in the city of Kirkuk killing two civilians and injuring four others seriously.

In addition, an Iraqi army source in Kirkuk told Kuna that the army has stormed and searched Al-Rashad neighborhood and 12 nearby villages in southwest Kirkuk while searching for wanted members of Tawheed and Jihad. They also apprehended a big cache of arms and detonated four explosive sticks ready to blow up.

On the other hand, a police source said that unidentified gunmen assassinated the policewoman named Asia and her daughter Amal close to Aden suburb in Mosul. He added that vehement and sporadic clashes occurred today in Al-Masaref, Al-Tahreer and other alleys besides erecting many roadblocks while most door locks were closed due to the tense security conditions in the area around.
Posted by: Fred || 11/18/2006 00:00 || Comments || Link || E-Mail|| [6471 views] Top|| File under:
Israel-Palestine-Jordan
The Palestinians: There's little left to save fear

It will be many years before Israel faces a real war for its survival, but the clock has begun to tick.

'An equation has to be created in which it is not worth it for the Palestinians to fire," said Eli Moyal, mayor of Sderot, after rockets fired from the Gaza Strip killed a 57-year-old woman and severely injured two young men (one of whom lost both legs) last Wednesday in the southern Israeli town. The logic is impeccable: hurt the Palestinians enough and they will stop launching rockets.


Looks like Olmert's replacement has finally been located.


But the Israeli Defense Force hurt the Palestinians very badly indeed at the beginning of November, in Beit Hanoun, the town nearest to the launch sites of last Wednesday's rockets. The operation lasted for a week, and it killed 60 Palestinians and injured 250. One Israeli soldier was killed. If that kill ratio doesn't stop the rockets, what will?


How about 600:1 or 6,000:1? It wouldn't hurt to find out.


Most of the Palestinians killed in Beit Hanoun were "militants."


Unless you listen to BBC or Reuters' wailing about all the fluffy bunnies and baby ducklings that got squooshed.


They were young men who had grown up under the Israeli occupation, and who were finally given the opportunity to fight the Israeli army in their hometown. This was merely an opportunity to die bravely but uselessly, since Kalashnikovs are not much use against tanks, but it made them feel really impotent important for the last 10 minutes of their lives.


That's the Palestinians for you, always letting off esteem. Let's hope we can make a lot more of them feel equally "important".


Since the hopelessly inaccurate, homemade Qassams first began to fall on the Israel towns and villages near the Gaza Strip in 2000, they have killed a total of nine Israelis. In just the four-week period from June 26 to July 24, Israeli Defense Force actions in the Gaza Strip to stop the Qassam rocket fire caused the death of 126 Palestinians.


That's the problem, right there. Nowhere near the 60:1 minimum pain threshold. Gotta get those kill ratios up into the really excruciating numbers, guys. You'll never win their respect this way.


According to the Israeli human rights organization B'Tselem, 63 of these were not fighters, and 29 of them were minors. The IDF says it never deliberately targets civilians, but it cannot be unaware that a high Palestinian death toll is a necessary part of the equation "in which it is not worth it for the Palestinians to fire."


Someone finally gets it. Too bad America doesn't understand this equation yet.


So its operations are less careful than they would be if the civilians in question were Israelis. Consider, for example, the Israeli artillery fire that killed 19 members of the Athamna family in Beit Hanoun a few days after the armoured operation.
Do you mean this Athamna family? The ones who were storing explosives in the same house their children lived in? The linked article poses some very interesting questions. Like:

The radar that locates the targets transferred data showing that 10 shells from one barrage landed at a distance of 400 meters from the house that was hit. The two remaining shells were not detected by the radar. This is a familiar statistical phenomenon. Nonetheless, it doesn't make sense that only some of the shells fired from the same cannon would go off course to such an extent, even if they didn't show up on the radar. If only two shells landed inside a residential neighborhood, where did the others land?

Link at: http://sultanknish.blogspot.com/2006/11/was-israel-really-responsible-for-beit.html

"A technical failure," said Prime Minister Ehud Olmert, and he was no doubt technically correct.
"[T]echnically correct? More like factually incorrect.
But more than 350 Palestinians have been killed in the Gaza Strip since midsummer, versus two Israelis: one soldier killed in Beit Hanoun early this month, and one civilian killed in Sderot last Wednesday.


At a kill ratio of 175:1, I'd say that was a major improvement.


Yet no amount of pain seems to deter the Palestinians, and now the rockets are getting accurate enough to hurt Israelis.


Pain doesn't seem to be working. Better switch over to death. It has longer lasting after effects.


They are not as accurate as the modified Katyushas that Hezbollah fired at northern Israel last summer, but the ranges are a great deal shorter. Moreover, this is not taking place in the context of a war of limited duration, like the one last summer that was triggered by Hezbollah's seizure of two Israeli soldiers and then escalated by massive Israeli air raids on Lebanon.


No, it is your standard issue terrorist activity. Some things never change. Unless you blow them straight to hell, that is.


That lasted a month; this is an everyday affair of local people fabricating and launching short-range missiles at nearby Israeli targets, and it could go on for years.
Which is why Beit Hanoun made so much sense. Lots of dead people to not fire rockets anymore.
No doubt Israel can also go on shelling and bombing the Gaza Strip and making occasional armoured incursions like that at Beit Hanoun for years, and no doubt it can still count on killing 20 or 50 Palestinian fighters and civilians for every Israeli soldier or civilian who dies. But the Palestinians just don't care any more.
Keep upping the kill ratios until they do care.
That is not literally true. Of course they care when their kids (or their parents or sisters or brothers) are killed. But in the larger sense, most Palestinians, at least in the Gaza Strip, no longer care how high the price is; they have lost their fear.


Up the kill ratios until they find their fear again. It's skulking around there somewhere. They've just temporarily misplaced it.


This poses a danger for Israel, because it means that the traditional strategy of terrorizing the Palestinians into submission no longer works.
Offing them into submission will work just fine. Trust me.
Turning points do not normally announce themselves with great fanfare; you only realize that you have passed them some time later. But this year, for the first time, Israel failed to win a war (in Lebanon).


Let's see just how many more of those sort of "victories" Hezbollah can stand. Wasn't the kill ratio about 30:1 or 60:1?


For the first time in 39 years, Israel has really lost control of the Palestinians. And now the United States, after 30 years of military involvement, is on its way out of the Middle East. The American withdrawal from Iraq is still a year or two away, but the retreat will not stop there.


This presumes quite a bit. Like Iran being left intact before we depart.


We are probably still 20 or 30 or even 50 years away from the day when Israel faces a real war for survival.


Not if Iran isn't stopped. Where'd this writer buy his timeline, at K-Mart?


Avoiding that is a very high priority even for Israel's enemies, for a defeated Israel would certainly destroy the Arab world with nuclear weapons before it went under, and (if you believe the threats of some Israeli leaders) much of Europe as well.


Not that the lot of them wouldn't richly deserve it.


That outcome is still far from inevitable, but this is the year when the clock started ticking.
If Iran is not stopped, that "outcome" is inevitable.

Interesting to note how the writer alludes to Israel's Sampson Option being expanded to include parts of Europe as well.

I wonder if paybacks for France are on the targeting list? If I were Europe, I'd be a bit more concerned about this and lay off financing the Palestinians so much. But, then again, the Europeans haven't been showing a lot of common sense of late.

Posted by: Zenster || 11/18/2006 03:16 || Comments || Link || E-Mail|| [6466 views] Top|| File under:
Sderot victim was a Muslim married to a Jew
Fatima Slutsker was a Muslim woman who came from the Caucasus Mountains in the Former Soviet Union just three years ago with her Jewish husband.

An eyewitness in a store nearby said she had crossed the road seconds before the rocket landed, and had been waiting for her husband, who was still on the other side of the street.

Avichai Yosef and Benny Libranti from Zaka, the rescue organization that rushes to the scene after terrorist attacks, described the bloody scene as looking like a suicide bombing on a bus. They said it took hours to gather body parts, which were scattered in a 50-meter, and bones and legs were found on the top of the trees and on car windshields.

A delegation of Moslem Knesset members showed up to pay their respects as Slutsker was laid to rest.
Posted by: KBK || 11/18/2006 00:00 || Comments || Link || E-Mail|| [6467 views] Top|| File under:
Three Palestinians killed in Kalkilya
IDF troops conducting an arrest raid in the West Bank town of Kalkilya opened fire at a crowd of Palestinian rioters, killing three people and wounding more than 30 others, according to Israeli and Palestinian officials.

The army said a crowd of some 200 rioters confronted the soldiers shortly after they arrived in the town of Kalkilya late Friday and surrounded a home. Palestinian officials said a wanted Hamas operative was inside the home. The army said the crowd attacked the soldiers with rocks and firebombs, and the soldiers responded with warning shots and live fire. A firefight with Palestinian gunmen followed, the army said. The army said it received reports from Palestinian medics that two rioters were killed and 11 wounded.

Palestinian hospital officials said more than 30 people were wounded, including two people in critical condition. Another person died of his wounds late Friday. Palestinian witnesses said larger numbers of troops were moving into Kalkilya as the operation continued, and IDF bulldozers had destroyed part of the surrounded home.
Posted by: Fred || 11/18/2006 00:00 || Comments || Link || E-Mail|| [6464 views] Top|| File under:
Israeli aircraft destroy Hamas buildings in Gaza Strip
GAZA - Israel carried out air strikes in the Gaza Strip overnight, destroying four buildings belonging to militants of the Hamas and Islamic Jihad movements involved in attacks against Israel. Three houses used by Hamas' armed wing to store weapons were targeted in Jabaliya and Beit Lahiya, north of Gaza City, and the southern Gaza town of Rafah near the border with Egypt, an army spokesman said Friday.

A metal workshop in the southern town of Khan Younis, which Israel said belonged to the militant Islamic Jihad and was used to manufacture weapons, was destroyed in the southern town of Khan Younis.

At least four neighbours were reported injured in the strike in Rafah. Israeli officers gave advance warnings to the home-owners in telephone calls shortly before the attacks.


This is getting a little old. You can destroy buildings but they'll need to clean Gaza out before the Qassams will stop. I was one of the people here supporting Sharon handing Gaza back to the Paleos, and I was wrong. Now it's time to scrub Gaza clean: throw all the people there into Egypt or transport them to the West Bank (or Syria, heh) and start over.
Posted by: Steve White || 11/18/2006 00:00 || Comments || Link || E-Mail|| [6464 views] Top|| File under:
Syria-Lebanon-Iran
Israeli aircraft again violate Lebanese airspace
TYRE, Lebanon - Three Israeli warplanes on Friday violated Lebanese airspace, flying repeatedly over the south of the country despite harsh international criticism of such incursions.

The fighter-bombers overflew the Tyre and Bint Jbeil areas where troops of the United Nations Interim Force in Lebanon (UNIFIL) are deployed, intruding at high altitude repeatedly from around 0900 GMT, an AFP correspondent reported.

When asked about Friday's overflights, an Israeli military spokesman said only: "We don't elaborate on aerial activity".


Too bad you can't fit an F-15 with a Stuka-style air siren.
Posted by: Steve White || 11/18/2006 00:00 || Comments || Link || E-Mail|| [6468 views] Top|| File under:
Who's in the News
75
[untagged]
Bookmark
E-Mail Me
The Classics
The O Club
Rantburg Store
The Bloids
The Never-ending Story
Thugburg
Gulf War I
The Way We Were
Bio
Merry-Go-Blog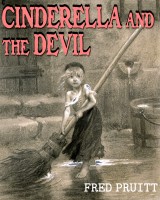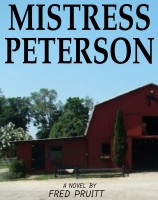 On Sale now!


A multi-volume chronology and reference guide set detailing three years of the Mexican Drug War between 2010 and 2012.

Rantburg.com and borderlandbeat.com correspondent and author Chris Covert presents his first non-fiction work detailing the drug and gang related violence in Mexico.

Chris gives us Mexican press dispatches of drug and gang war violence over three years, presented in a multi volume set intended to chronicle the death, violence and mayhem which has dominated Mexico for six years.
Click here for more information


Meet the Mods
In no particular order...


Steve White
Seafarious
Pappy
lotp
Scooter McGruder
john frum
tu3031
badanov
sherry
ryuge
GolfBravoUSMC
Bright Pebbles
trailing wife
Gloria
Fred
Besoeker
Glenmore
Frank G
3dc
Skidmark
Alaska Paul



Better than the average link...



Rantburg was assembled from recycled algorithms in the United States of America. No trees were destroyed in the production of this weblog. We did hurt some, though. Sorry.
34.239.160.86

Help keep the Burg running! Paypal: