-Short Attention Span Theater-
New Tallest Building
Take THAT, Mohammed Atta!


(AP) - Construction crews finished building the world's tallest skyscraper in Taiwan on Friday, shifting into place a massive pinnacle on top of 1,676-foot-tall building. The 101-story structure looks like a stack of gift boxes, but developers liken it to a bamboo shoot with notches sections. Called Taipei 101, the building will house offices, a mall and an observatory. Wearing a white hard hat, Taipei Mayor Ma Ying-jeou and a small group of engineers, developers and officials watched the 198-foot pinnacle being installed from an observation deck on the 91st floor.
Posted by: Atrus || 10/17/2003 2:02:48 PM || Comments || Link || E-Mail|| [6475 views] Top|| File under:
Americans are losing the Victory in Europe
EFL -- Life Magazine, January 7, 1946 (hat tip to InstaPundit, with the original link at Jessica's Well. And thatnks to Tanker, who e-mailed it to me.)
We are in a cabin deep down below decks on a Navy ship jam-packed with troops that's pitching and creaking its way across the Atlantic in a winter gale. There is a man in every bunk. There's a man wedged into every corner. There's a man in every chair. The air is dense with cigarette smoke and with the staleness of packed troops and sour wool.

"Don't think I'm sticking up for the Germans," puts in the lanky young captain in the upper berth, "but
"

"To hell with the Germans," says the broad-shouldered dark lieutenant. "It's what our boys have been doing that worries me."

The lieutenant has been talking about the traffic in Army property, the leaking of gasoline into the black market in France and Belgium even while the fighting was going on, the way the Army kicks the civilians around, the looting.

"Lust, liquor and loot are the soldier's pay," interrupts a red-faced major.

The lieutenant comes out with his conclusion: "Two wrongs don't make a right." You hear these two phrases again and again in about every bull session on the shop. "Two wrongs don't make a right" and "Don't think I'm sticking up for the Germans, but
."

The troops returning home are worried. "We've lost the peace," men tell you. "We can't make it stick."

A tour of the beaten-up cities of Europe six months after victory is a mighty sobering experience for anyone. Europeans. Friend and foe alike, look you accusingly in the face and tell you how bitterly they are disappointed in you as an American. They cite the evolution of the word "liberation." Before the Normandy landings it meant to be freed from the tyranny of the Nazis. Now it stands in the minds of the civilians for one thing, looting.

You try to explain to these Europeans that they expected too much. They answer that they had a right to, that after the last was America was the hope of the world. They talk about the Hoover relief, the work of the Quakers, the speeches of Woodrow Wilson. They don't blame us for the fading of that hope. But they blame us now.

Never has American prestige in Europe been lower. People never tire of telling you of the ignorance and rowdy-ism of American troops, of out misunderstanding of European conditions. They say that the theft and sale of Army supplies by our troops is the basis of their black market. They blame us for the corruption and disorganization of UNRRA. They blame us for the fumbling timidity of our negotiations with the Soviet Union. They tell us that our mechanical de-nazification policy in Germany is producing results opposite to those we planned. "Have you no statesmen in America?" they ask.
Posted by: snellenr || 10/17/2003 1:38:53 PM || Comments || Link || E-Mail|| [6485 views] Top|| File under:
Curses, Foiled Again!
Yanks Nip Boston 6-5 in 11 to Win AL Flag
F*#K You, Babe Ruth!
I plan on being depressed, angry and bitter all day.
Posted by: Steve || 10/17/2003 8:35:32 AM || Comments || Link || E-Mail|| [6463 views] Top|| File under:
Afghanistan
We Need More Men Like This
The commander of the 8,000 U.S. troops in Afghanistan, Army Lt. Gen. John R. Vines, stepped down earlier this month because of an urgent medical condition. Gen. Vines signed off with a note to his troops that he is leaving Afghanistan "on short notice, and with troops in contact, [and] you are entitled to know why." A recent physical exam found a tumor and the three-star general is having it treated.
"The initial diagnosis is that I will be sore for a few weeks and return to full duty, so reports of my demise are premature," Gen. Vines wrote. "Do not therefore ask for my sheath knife or truck."
His relief is Army Brig. Gen. Lloyd Austin, who Gen. Vines noted is "the man I would personally choose to lead my sons in combat." In Afghanistan,
"we have incredible soldiers and airmen daily confronting some of the most evil people on the planet," Gen. Vines said. "They are an inspiration to me, and to flinch at a few mutant cells in the face of their courage would be cowardice.

"It has been my highest honor to serve you," he said. "We will press the fight until the hour I depart the [joint operations area] because, in the words of a leaf-eating nongovernmental organization representative, 'There are still a lot of people who need to be killed.' Remain focused."
The note is signed "Vines, Warlord 6, Afghanistan."
Posted by: Steve || 10/17/2003 9:52:20 AM || Comments || Link || E-Mail|| [6486 views] Top|| File under:
Arabia
Camel racing festival preparations in the Sultanate
"A preliminary race of the camel racing festival for privately owned thoroughbred camels was held yesterday in throughout Oman," Oman's news agency ONA reported yesterday.


Ooooh! Mom! Take me there!

"Camels from the wilayats of Dhofar Governorate took part in the race which was designated for camels of various age groups," the report said adding that a five round race today will conclude the festival's preliminary competition in the wilayat of Thumrait.


Thumrait's always been my favorite...

The report quoted Sheikh Ali bin Mubarak al Mukhaini, director general of the Royal Camel Corps and head of the festival's main committee saying "the festival was meant to encourage the breeding of Omani thoroughbred camels," and that "the festival's activities will take place in 11 wilayats and will be concluded with a final race for winners of races in the wilayats at Al Falaij in the wilayat of Barka on 26th March next year."
Posted by: Fred Pruitt || 10/17/2003 00:21 || Comments || Link || E-Mail|| [6480 views] Top|| File under:
Top Yemeni Terror Suspect Is Alive, Minister Says
The Yemeni leader of a group of fugitive Islamist extremists, who was declared dead after an offensive by security forces in remote southern mountains, is alive and in the hands of the authorities, the interior minister was quoted as saying yesterday.


Well, who the hell was that who collected his life insurance?

Cited by the Defense Ministry's weekly newspaper, September 26,

Rashed Al-Almi

said that "Khaled Abdennabi was not killed and recently surrendered to the security forces who interrogated him within the framework of the law."


I guess I'll have to withdraw my ululation...

The Yemeni Interior Ministry announced in June that security forces had killed six extremists and arrested 11 others in Jabal Hatat, 120 kilometers northwest of the southern port city of Aden. A police official told AFP at the time that Abdennabi, 35, was one of the six killed and that his burned body had been identified.


"Yeah. Yeah. That's his elbow. I'm sure of it."

The dozens of suspected radicals hiding out in the rugged and largely inaccessible region included elements from the

Islamic Jihad

group and the Islamic Army of Aden-Abyan, as well as sympathizers of Osama Bin Laden's Al-Qaeda terror network, according to a Yemeni military official.
"He (Abdennabi) surrendered 12 days ago after long negotiations with the authorities," a Yemeni security official told AFP yesterday, adding that "34 of some 150 members of his group were arrested after the assault on Jabal Hatat." The interior minister, meanwhile, also said that his country was trying to get Qatar to hand over "two Yemenis wanted for terrorism and actually detained in Qatar." A Yemeni delegation is currently in Doha where the authorities have promised to extradite the two men, Almi said.
Posted by: Fred Pruitt || 10/17/2003 00:14 || Comments || Link || E-Mail|| [6464 views] Top|| File under:
Suffering tied to political pressure: defence attorney
Courtroom histrionics in Kuwait...


Attorney Nawaf Sari Al-Mutairi who is defending Abdullah Al-Refaei, one of the eight men accused in the illegal arms and ammunition case says, 'Kuwait has become an ally of the United States outside the North Atlantic Treaty Organisation (Nato).'


That, of course, is a Bad Thing...

The statements were made during the Appeals Court session, Wednesday, presided by Judge

Abdul Aziz Al-Fahad

. The seven other men involved in the case are Khalifa Hilal Al-Dihani, Dawood Al-Hamoud, Yousef Al-Hamoud, Talal Othman Al-Zamel, Edbais Mutlaq Al-Azmi, Bader Meharib Al-Deeri and Naser Al-Edwani. The lawyer told the court these men are being tried in court for being good Muslims who had volunteered to help the needy in Muslim countries.


[Knock knock!]
"Hi! I'm a good Muslim, here to help you from Kuwait! Where'd you like this load of C4?"

'These men should not be held behind bars in dark cells,' said the lawyer. 'We are suffering from political pressure because of what is called 'terrorism',' added Mutairi.


"Just 'cuz we kill people, and maim people, and conspire to kill people, that's no reason to toss us in jug!"

Al-Mutairi also told the court the State Security officer who had been summoned to give his testimony failed to turn up in court because he has nothing to tell the court in support of his false report. The State Security Department has become strong and dangerous. 'I'm here to defend not these men, but their parents and children who are suffering from the absence of these innocent men,' said the lawyer.


"Hey, dammit! You're here to defend us! It ain't Maw and Paw and the kiddies they're gonna jug!"
"Shuddup. I'm workin' the sympathy angle here!"

Lawyer Usama Al-Munawer, who is defending Khalifa Al-Dihani, told the court the entire case is based on confessions of Al-Refaei and from the beginning of the interrogation he has denied any relationship between Al-Refaei and his client.


"Nope. Don't even know 'im. Them photos 're obviously doctored!"

However, five days later, Dihani gave a detailed information about how he bought arms from Al-Refaei. 'The scar on his face at that time told us why he had confessed to committing the crime,' said Munawer. There is no evidence to convict any of these men, except their confessions which were made under duress, said the lawyer.


That, and the arms and ammunition that were confiscated...

Another lawyer for Al-Refaei, Attorney Mohamed Taleb said the arresting officer's investigations were not serious. He added the officer who compiled the report is not the same who conducted the investigations and as a result this process is illegal. Attorney Taleb added the arresting officer mentioned in his report the suspects are members of an organisation which calls for Jihad against the Americans in the Arabian Peninsula, however, he did not give the source of this information or evidence to back his claim.


"I mean, were they carrying membership cards or something? I ask you, y'r honor!"

Attorney Bassam Al-Asousi, lawyer for Dawood and Yousef, said no arms were found in the possession of the suspects. He added no criminal intent could be proved against any of the accused.


"That's right, y'r honor! The witnesses are all dead!"

Lawyer Bader Al-Bader told the court one of the accused had denied any relationship with his client, and the court was informed about this issue during an earlier session, but later his client was compelled to admit to the relationship with Nasser Al-Edwani. On June 24, 2003, the Criminal Court fined Khalifa KD 7,000, Abdullah KD 10,000, Dawood, Yousef, Talal and Edbais KD 2,000. However, Bader and Naser were fined KD 1,000 each. The court had also ordered to confiscate the seized weapons.


"So, y'see, y'r honor? No weapons in their possession! Why, they even got a receipt, so you know they ain't got 'em!"
Posted by: Fred Pruitt || 10/17/2003 00:14 || Comments || Link || E-Mail|| [6460 views] Top|| File under:
Riyadh human rights declaration released
Saudi Arabia has played down the demonstration that took place in Riyadh on Tuesday. The Saudi minister of the interior Prince Nayef Bin Abdul Aziz announced the detention of more than 150 persons in the March of protest which he said that 150 persons took part in it, while the Kingdom's Mufti (highest religious cleric) Sheikh Abdul Aziz Bin Abdullah al-Sheikh considered that the demonstrations are "the morals of non-Muslims," calling for "loyalty to der Fuehrer il Duce the ruler." Nayef said that 154 persons were arrested after an aggregation that lasted for two hours on Tuesday in Riyadh.


Meanwhile, in excellent counterpoint...

In a separate issue, the "Human rights at times of war and peace" conference, sponsored by Prince Nayef was concluded yesterday. Among the conference's recommendations was that "the need to highlight the key role given by Islam in human rights at times of peace and armed conflicts alike, to establish national committees for the dissemination of the International Humanitarian law and to benefit from the experience of the International movement in this regard., to stress adoption of common international criterion on human rights that makes it imperative to honor religions and traditions, cultures and civilizations of people, and that the question of the Palestinian people is one of the humanitarian issues to which the efforts of establishments concerned in human rights should be invested to implement UN resolutions concerned" and that "honoring people's rights to self defense and their rights to self- determination are one of the main sources to world peace and security."
Posted by: Fred Pruitt || 10/17/2003 00:14 || Comments || Link || E-Mail|| [6477 views] Top|| File under:
Mutairi case verdict on Oct 28
'I'm afraid to say the Public Prosecution has become part of the intelligence system instead of being part of judiciary,' attorney Mohamed Menwir Al-Mutairi, who is defending Sami Mohamed Marzouq Al-Mutairi, told the Court of Appeals Wednesday. However, the court interrupted the lawyer and told him to concentrate on defending his client, before the court set Oct 28, 2003 to issue a verdict.


"Shuddup, Counselor. Stick to the case at hand."
"I am stickin' to the case at hand, y'r honor! I..."
"Bailiff! Beat him up!"

On June 4, the Criminal Court sentenced Sami to death for the premeditated murder of Michael Rene Pouliot and the attempted murder of David Caraway in a gun attack near Doha on Jan 21, 2003. The court also sentenced Khalifa Hilal Al-Dihani and Badi Cruz Al-Ajmi to 3 years each, but acquitted another man - Rajeh Hassan Al-Ajmi - involved in the case of all charges. Another man, Abdullah Amer Al-Otaibi, was given 8 years imprisonment in absentia. The two victims were on military contracts under the sponsorship of a San Diego, California-based software company, Tapestry Solutions. Sami was also sentenced to eight years for other charges. The lawyer reminded the court he had been prevented from attending the interrogations with his client when he was arrested. 'Being present during interrogations is a guarantee the accused has been dealt with fairly," the lawyer told the court. He added the interrogations by the Prosecution must be declared null and void due to procedural flaws. Al-Mutairi added, the Public Prosecution warrant was issued to search his client, his home and car, however, when the authorities found nothing in his possession, they searched his workplace, which is against the law. 'If we do not take into account the suspect's confession in this case, we will not find any evidence against him,' said the lawyer. Moreover, he added, "the confession was made under duress and we had proved this fact during earlier court sessions."
Posted by: Fred Pruitt || 10/17/2003 00:14 || Comments || Link || E-Mail|| [6465 views] Top|| File under:
Britain
US occupiers compared to Mongol looters
An influential British Muslim thinktank has compared the looting and vandalism of historical Baghdad during the American invasion to that of the Mongol occupation in 1258.


It must be those pyramids of skulls we keep building along the Tigris...

The Muslim Association of Britain (MAB) organised a conference in London attended by the mayor of London, Ken Livingstone, and leading Iraqi historians, architects and economists. The aim of the conference was to build stronger relations between the Muslim community in London and the wider British society.


Yep. That's the way to do it.

Anas Al-tikriti, director of MAB accused the occupation forces in Iraq of creating chaotic conditions in Baghdad similar to the Mongol invasion of the city in 1258. "The Mongol invasion of Iraq was one of the bloodiest and grimmest periods in the history of the country. Historians have documented that over one million transcripts were thrown into the river Tigris with the ink from books staining the river. Now once again we are seeing the cultural and historical vandalism of Baghdad."

Posted by: Fred Pruitt || 10/17/2003 00:14 || Comments || Link || E-Mail|| [6487 views] Top|| File under:
Europe
Jack the Weasel, EUnuchs block resolution condemning Hahathir
BRUSSELS, Belgium - French President Jacques Chirac blocked the European Union from ending a two-day summit Friday with a harshly worded statement condemning Malaysian Prime Minister Mahathir Mohamad's remarks about Jews a day earlier. Backed by Greek Prime Minister Costas Simitis, officials said, Chirac objected to a few short sentences in a 19-page summit statement deploring Mahathir's comment at an Islamic leaders summit that "Jews rule the world by proxy."


Avner, the proconsul here, sez that's just not true...

Foreign ministers Thursday night had drafted a text that said: "His unacceptable comments hinder all our efforts to further interethnic and religious harmony, and have no place in a decent world. Such false and anti-Semitic remarks are as offensive to Muslims as they are to others."


Who the hell told you that?

Italian Foreign Minister Franco Frattini told reporters Thursday night Mahathir's remarks were "gravely offensive." But when the paper was handed to EU leaders Friday morning, Chirac said there was no place in an EU declaration for a text of this kind, diplomats said. Other leaders agreed, although the Netherlands wanted the wording to stay in the declaration.


"They're only Jews, after all."




Yeah. They don't feel pain like we do. And you know why they have those big noses? 'Cause air's free. It's true. My quaestor, Moshe, told me so...

The leaders then compromised by having Italian Premier Silvio Berlusconi, the summit host, criticize Mahathir at his closing news conference.


"Silvio, say something nasty about him."
"But not too nasty, okay?"

Officials said the draft text also would be issued as a separate statement and would be posted on the EU presidency website, http://ueitalia2003.it. Berlusconi told reporters Mahathir's comments about Jews undermine efforts to bring different religions closer. "All of our efforts must go toward a dialogue between the Western world and the Islamic world, between Christian religion and Islamic religion," he added.


We've got a dialogue:
Them: "We're gonna kill you all!"
Us: "No, you ain't!"
If that's not a dialogue, then what is it?

Britain summoned Malaysia's top diplomat in London on Friday to express concern about Malaysian Prime Minister Mahathir Mohamad remark that Jews rule the world, the Foreign Office said. Malaysian High Commissioner Mohammed Dato Abdul Aziz was summoned Friday morning to meet Minister of State

Mike O'Brien

"to raise our concerns directly about Prime Minister Mahathir's speech," the Foreign Office said. "It's unfortunate that Mahathir chose to make these remarks which we regard as unacceptable. It's particularly regrettable that some of his positive and welcome messages, such as negotiation being the right path to peace and the futility of terrorism, have been obscured and overshadowed by racist remarks," the Foreign Office said.


If he'da been a sportscaster they'd have fired him on the spot.
Posted by: Atrus || 10/17/2003 1:43:00 PM || Comments || Link || E-Mail|| [6494 views] Top|| File under:
Madame Albright Criticizes Bush in Weaseltown
Bush's foreign policy "not good for the world": Madeleine Albright
US President

George W. Bush's

foreign policy "is not good for America, not good for the world," Madeleine Albright, the former US secretary of state under

Bill Clinton's

presidency, told French radio. In an interview with the Europe 1 station Albright heavily criticised the actions of the Republican leadership that replaced the Democratic administration she worked for, and notably the "chaos" that reigns in Iraq. "America is much stronger in a multilateral system, we must be on the same side, work with other people in the world. It shouldn't be America versus the others," Albright said, speaking in French. "It's difficult to be in France and criticise my government.


Oh yeah, it really hurts. I can sense the pain in your perfect Parisian accent.


But I'm doing so because Bush and the people working for him have a foreign policy that is not good for America, not good for the world," she said. Albright, who was US ambassador to the United Nations before becoming the first woman secretary of state in 1996, was in Paris to promote the French launch of her autobiography, "Madame Secretary: A Memoir". She said that UN chief Kofi Annan, who has come out against a US draft resolution on Iraq currently before the UN Security Council, was the "best secretary general since the creation" of the world body. She added that France was "a little bit right" to oppose Washington's go-it-alone stance, but she warned: "It's method is not always the best."


Moral posturing from a Clintonite... what do you expect?


On Iraq, Albright said "I fear that there really is chaos there. We don't know what's going to happen. One or two Americans a day are killed."


And this is how you help?


Bush's insistence before and after the war that

Saddam Hussein

had ties to

Osama bin Laden

failed to convince her — "I didn't really think that there was a link" — but, she said, the situation was getting to a point that Iraq was becoming a magnet for anti-US militants.


And our poor defenseless soldierlings might be in danger.


"Now there's chaos, now all the terrorists are coming to kill an American." Even if ridding Iraq of its "terrible" leader had its merits, Albright added: "I don't understand why the war happened now. I would have liked to see us concentrate on Afghanistan."


Some people will never understand. Man am I glad Gore isn't in the White House!
Posted by: Kerry B || 10/17/2003 7:05:32 AM || Comments || Link || E-Mail|| [6493 views] Top|| File under:
Naughty bit from Merde in France
Ils se vendent comme de petits pains/Selling like hotcakes
More proof that the French are not only profoundly anti-American, but extremely sick as well. In a country where Thierry Meyssan sold 200,000 copies of '911 The Big Lie',


"L'effroyable imposture", hey I've read that book, not even remotely convincing, enterely an "internet investigation"


the new bestseller at the FNAC (French books & CD chain) is 'L'Empreinte du Diable' ('The Mark of the Devil') by Ben Peri. The book makes the now standard Euro-parano claims about CIA and Mossad plots in 9-11. The author goes so far as to claim that 'only 61 victims of the attacks were Jewish'. This revisionist anti-semitic 'literature' is being showcased in Paris bookshops. Oh, and get this, the French publisher that has managed to produce this best seller is called 'Truth Publishers'. This is strictly a word-of-mouth success story because the book has had no major media promotion. The French population is so hateful that it is clamoring for this shit.

UPDATE: According to the Moroccan portal Atlasvista, the Ben Peri's book has sold over 1000 copies in Morocco in just 24 hours.
Posted by: Anonymous || 10/17/2003 6:49:43 AM || Comments || Link || E-Mail|| [6467 views] Top|| File under:
Chirac and Schröder doing a slow dance with everyone else watching
Schröder and Chirac flaunt love affair at summit
The closeness between France and Germany reached a new and extraordinary climax last night when Jacques Chirac formally agreed to represent Gerhard Schröder at a European summit. The German chancellor has to fly home from the meeting in Brussels later today ahead of a crunch vote by parliament tomorrow on his reforms. Yesterday Romano Prodi, the president of the European commission, welcomed the move: "We are in a changing Europe, where traditional barriers are breaking down." British diplomats professed themselves unfazed. "We're relaxed," one said, adding: "There is a European dance. It isn't just France and Germany doing a slow dance with everyone else watching. It's a lot more promiscuous than that." Next year's expansion of the EU to 25 members will dilute Franco-German influence. But there is no doubt that the two are the closest, and most important, countries in the union - largely due to the relationship Mr Chirac and Mr Schröder have forged, following a chilly start.
Posted by: g wiz || 10/17/2003 2:32:17 AM || Comments || Link || E-Mail|| [6463 views] Top|| File under:
Great White North
Hunt for Terror Suspect Amid 'Dirty Bomb' Fears
Last spotted in Canada, EFL:


A wanted terror suspect travelled to Canada in search of material to make a "dirty bomb", it was reported today. Adnan El Shukrijumah, a suspected senior

al Qaida

operative, is being hunted by the FBI and CIA who fear that he is plotting an attack on a US city with a crude radioactive device. The Washington Times cited intelligence sources who said the Saudi native was spotted last year in Hamilton, Ontario, posing as a student at McMaster University, which has a five-megawatt research reactor.


Hummm, weren't there several "students" picked up in Canada and hadn't one of them been flying a plane around a reactor? Can't remember where.


An FBI informant identified El Shukrijumah, 27, after a picture of the English-speaking suspect was issued by the FBI and posted on the agency's website in March. El Shukrijumah's current whereabouts are unknown. He carries a Guyanese passport.


Among others.


According to the report, El Shukrijumah, who used to live in southern Florida, was identified by captured al Qaida leader Khalid Shaikh Mohammed.


There's that Florida connection again.


The newspaper said the dirty bomb plot involved acquiring the materials from within the North American continent, rather than smuggling them in. Last month the FBI posted a worldwide lookout bulletin for El Shukrijumah and three other suspects. They were listed as potentially "armed and dangerous". A posting on the agency's website says: "El Shukrijumah has been identified by numerous detainees as a key al Qaida operative who could possibly be used to plan and carry out acts of terrorism against the US. El Shukrijumah was in the United States prior to September 11 and his current whereabouts are unknown. El Shukrijumah carries a Guyana passport, but may attempt to enter the US with a Saudi, Canadian, or Trinidad passport as well."


He's a true holy man.


The FBI, CIA, Canadian Security Intelligence Service and Royal Canadian Mounted Police declined to comment on the Washington Times report.


Nobody's talking, huh?


The university could not confirm whether El Shukrijumah was ever a student as records are confidential.


Bet he's another one of those "students" who register at a school to get a visa, but never take any classes.
Posted by: Steve || 10/17/2003 10:50:55 AM || Comments || Link || E-Mail|| [6463 views] Top|| File under:
India-Pakistan
Musharraf dubs Kashmir "Palestine East"
"It's all about us!"


Terming Kashmir issue a core Islamic cause, president general

Pervez Musharraf

has urged Muslim countries to mount pressure on India to go for granting right to self determination to Kashmiris as they are struggling like Palestinians for achieving freedom cause.


Now that you look at it, they do have a lot in common. Both blow people up using arms and explosives smuggled in from neighboring islamic states sponsoring terrorist movements.


He accused India of pursuing belligerency asking Muslim leaders to pressure New Delhi to go for peace talks over Kashmir issue.


"I want a roadmap too, dammit!"


He made this call while addressing the Organisation of the Islamic Conference (OIC) on the first day of a two-day summit. He described the Kashmir dispute as a "core Islamic cause" in the region. He pleaded for the OIC to help persuade India to enter talks based on an action plan for peace he delivered at the United Nations last month.


U.N. sponsored talks, yeah, that'll work.


He stressed that conference should ask India to reconsider its rejectionist and belligerent posture adding India's confrontation with Pakistan was dangerous and pointless. He said that it is collective obligation of Muslim Ummah to ensure right to self-determination to Kashmiris. Kashmiris are engaged in freedom struggle like Palestinians and there are dozens of meaningless unenforceable resolutions on record in UN Security Council in this respect. He held that Indian troops have been making abortive attempts to crushing the freedom struggle of Kashmiris for the last twelve years. Over eighty thousands Kashmiris have rendered sacrifice of life in their movement to seeking liberation from subjugation of New Delhi, he added.


It's that vast zionist hindu conspiracy





I love that 80,000 figure. Sometimes it's 60,000, sometimes it's 90,000. I suspect that the majority of the corpses are jihadis, most of them from Pakland, and that the majority of the rest are Pandits and Kashmiri Muslims that the jihadis have bumped off. So what Perv is demanding is that the Indos surrender Kashmir so the Paks can stop killing people and being killed in their turn. I think even the OIC is embarrassed by this sophistry, though the prayers continue being offered every Friday in Mecca.
Posted by: Steve || 10/17/2003 12:21:14 PM || Comments || Link || E-Mail|| [6464 views] Top|| File under:
Ahmed Khadr not so dead...
Via Regnum Crucis
Pakistani security agencies are trying to track down a Canadian, believed to be an

al Qaeda

financier, who escaped a recent raid near the Afghan border. An intelligence official said the Egyptian-born Canadian identified as Ahmed Said Khadr, alias Abu Abdur Rehman, nicknamed Al-Canadi, was thought to be hiding in one of the mud-built houses when the raid was launched but slipped away. "He was expected to be there but somehow got away before the operation," the official told Reuters.


Yes, it's quite remarkable




Mahmoud the Weasel strikes again...

The Canadian Broadcasting Corporation (CBC) Web site quoted the Islamic Observation Centre in London as saying that Khadr and his teenage son were killed in the raid, but the Pakistani officials said that only Khadr's son was killed and he himself was alive.


Pop bugged out and left Sonny to take the heat? Brave of him...

Pakistani intelligence officials said Khadr had helped organize attacks on a small U.S. base at Shkin in Afghanistan, close to the Pakistani border. He was arrested in 1996 in Pakistan on suspicion of financing the bombing of the Egyptian embassy in Islamabad in 1995 which killed several people. CBC News said he was released after the intervention of Canadian Prime Minister Jean Chretien. Pakistani Information Minister Sheikh Rashid Ahmed said on Wednesday that a senior al Qaeda official could be among suspected militants killed in Angor Adda. The intelligence officials said he was not among the top hierarchy of bin Laden's group blamed for the September 11, 2001 attacks but was wanted by the United States.
Posted by: Paul Moloney || 10/17/2003 4:12:47 AM || Comments || Link || E-Mail|| [6463 views] Top|| File under:
al Saoub the dead AQ "big"?
via an lgf commenter; EFL.
Eight al-Qaida suspects were killed, and another 18 were captured in the Oct. 2 raid. Thus far, Pakistani officials have declined to identify any of the suspects by name. "There is a probability which I cannot confirm that a man among those killed was one who has a reward on his head," said Pakistani Information Minister Sheik Rashid Ahmed. "He was one of the top 10 or 15 people in al-Qaida." One suspected al-Qaida member with a $5 million reward for his arrest, is the remaining Portland Seven suspect Habis Abdu al Saoub. Al Saoub, a United States citizen is believed to have lived in the Portland area prior to September 11, 2001. At a press conference Thursday afternoon, US Attorney General John Ashcroft said he could not comment on the whereabouts of al Saoub.


Well, the reward part fits but "top 10 or 15"? Could be exaggeration.
Posted by: someone || 10/17/2003 3:30:57 AM || Comments || Link || E-Mail|| [6461 views] Top|| File under:
Dawood Ibrahim a global terrorist: US
The United States has named fugitive smuggler and drug lord Dawood Ibrahim as a "global terrorist" and in the process exposed Pakistan's links with the man India has sought for nearly a decade. The US Treasury Department, which announced Dawood's terrorist designation late on Thursday, cited his Pakistani passport number in its notification. In this one single stroke, Washington has robbed Pakistan of the deniability it had maintained so far about its links to Dawood.


The ISI has made use of Dawood's "D-Company" crime syndicate for the past decade as part of their proxy war against India. India's RAW intelligence agency managed to recruit one of Dawood's Hindu lieutenants to serve as one of their agents, but D-Company seems to have been a lot more useful to Pakistan. The ISI allows his syndicate to operate openly in Pakistan, but takes a cut of his finances, which they use to partially finance the Kashmir insurgency. And perhaps the Taliban resurgance too?


It has also, knowingly or otherwise, nailed as a lie Pakistan's military leader

Pervez Musharraf's

assurance that Pakistan had not provided a safe haven for the fugitive terrorist. The citing of his Pakistani passport would suggest official complicity. "This designation signals our commitment to identifying and attacking the financial ties between the criminal underworld and terrorism."

Juan Zarate

, Deputy Assistant Secretary for Terrorist Financing and Financial Crimes, said in a statement accompanying the notification. "We are calling on the international community to stop the flow of dirty money that kills. For the Ibrahim syndicate, the business of terrorism forms part of their larger criminal enterprise, which must be dismantled," he said.

The US notification also connected the dots between Dawood Ibrahim and terrorist organisations such as Lashkar-e-Taiba and

Al-Qaeda

. Washington had long ignored this despite the similarities between the first WTC attack and the Bombay blasts and also the Kandahar hijacking and the 9/11 hijackings. It said the Indian crime lord "has found common cause with Al-Qaida, sharing his smuggling routes with the terror syndicate and funding attacks by Islamic extremists aimed at destabilising the Indian government." A fact sheet issued with the notification also said Ibrahim is involved in shipment of narcotics to the UK and western Europe. He shared these smuggling routes with Osama Bin Laden and his network and there existed a financial arrangement between the two for use of this network. Ibrahim, it said had travelled to Afghanistan in the late 1990s under the protection of the

Taliban

, when the latter was still a proxy set up by ISI and was under Islamabad's patronage. Ibrahim's syndicate has consistently aimed to destabilise the Indian government through inciting riots, acts of terrorism and civil disobedience, it said. The Treasury Department notification comes following Washington's own investigations into the Karachi-based Dawood's activities, intelligence supplied by India, and some courageous journalism by Pakistani media which outed the fugitive despite denials by Pakistan's military establishment.


One of those journalists reported on the fact that Dawood was living in a huge mansion in an upmarket suburb in Pakistan, while Musharaff was denying his presence in the country. Since Interpol put out a wanted notice against him, for his involvement in terrorist attacks in India that killed over 200 people, he has had to follow the orders of his hosts, rather than just continue his criminal enterprises.
Posted by: Paul Moloney || 10/17/2003 3:22:55 AM || Comments || Link || E-Mail|| [6459 views] Top|| File under:
Going crazy over obscenity once again
Daily 'Pakistan' (26 September 2003) did a survey of distinguished opinion on the question of allowing Indian entertainment on Pakistani cable TV. Hafiz Idris of Jamaat e-Islami said that Indian and Pakistani cultures were different.
Indian culture was 'madar-pidar azad' (an insulting way of saying liberated) and could not be shown in Pakistan. But he accused the government of double standards because Western obscenity was acceptable while Indian obscenity was not. He said if Pakistan had adopted its real culture today people would not have minded the banning of Indian channels.


"I mean, what entertainment do people need, besides regular readings of the Koran?"

Allama Javed Ahmad Ghamidi on the other hand opposed the ban on Indian entertainment and said that only positive state action was good for the people. He favoured nurturing moral values till they became so strong that it would be safe for the people to see any kind of entertainment without being corrupted.


"Yar! We be Islamists! We be tough! Bring on them titties! We can take it!"

Pakistan has tilted dangerously once again into the debate over what is obscenity and no good will come out of it. The debate requires an intellectual gift we don't have


It's called a sense of humor...

and any slightly sophisticated argument will either be rejected out of hand or go over the heads of a society that feels proud of being ideological and brainless. A miserable thing called PEMRA has banned Indian entertainment from cable TV and is going around arresting the offending cable operators while it allows the same kind of entertainment from Western channels. To make it logical it might have to ban Western channels too.
No one can describe obscenity and define its limits. That's reason enough to move headlong into insanity. According to 'Jang' (10 September 2003), film stars Madiha Shah and Shazadi were arrested in Lahore after the district judge vacated their bail. They were accused of obscenity while dancing in a local theatre allowed by the state. Both started crying and said they were not involved in obscenity but some people were harassing them. They were bailed out by another judge the same day. According to 'Jang', the wave of strict law was further strengthened in Gujranwala when the local district judge ordered the closure of four drama theatres in Gujranwala for not following the scripts earlier submitted to the government. The theatres were closed under charges of obscenity. On October 2, a sessions judge in Gujranwala compelled the theatres to close down suddenly with audiences fleeing in all directions when he caused policemen from three police stations to attack a theatre to arrest two actresses, Hina Shaheen and Salomi, on charges of obscenity. According to 'Nawa-e-Waqt', 30 stick-wielding hooligans attacked four hotels in Qissa Khani Bazar in Peshawar and accused the managers of showing obscene cable TV. After that they broke down the hotels and beat up the management. The hotels registered cases against the Pasban organisation of the Jamaat e-Islami for vandalism but the chief of Pasban, Masaib Gul said that no Pasban member was involved in the crime.


"Nope. Wudn't us. Musta been somebody else..."

Everyone seems helpless in the face of this barbarity. The lower courts, overloaded with backlogs of cases, spend a lot of time hearing obscenity cases trying to understand the mind of the offended person. Almost anything, when framed against the norms of modesty found in the various sources of religious piety, becomes obscene. At the higher judiciary there is an awareness of what is happening but the Talibanisation of the lower courts can't be stopped. The pattern of the comic opera goes like this. A crazy man goes to court saying just anything. (Maybe he is not crazy; he wants to settle out of court and become rich.) He can say Wasim Akram the cricketer appeared in an Indian ad that was against the ideology of Pakistan. He can say our women's hockey team is obscene. Even the Council of Islamic Ideology at times participates in this charade.

Getting riled over obscenity, most of us forget that we have gone through it all earlier. Dr

Israr Ahmad

once outlawed

Imran Khan

because he used to rub the ball provocatively on his thigh. Our official TV channels went crazy doing censorship on cartoons, and husband-and-wife actors were declared divorced when they acted in plays showing divorce. PTV is famous for censoring English feature films till nothing was left of the story because portions representing indecent exposure, kissing between adults and children, between parents and children involving a grown-up girl, had to be axed. Kissing on the cheek was also disallowed as that too aroused the Muslim masses sexually. And this kissing included kisses bestowed affectionately by a man on his wife or daughter or sister. The idea was that sons and father and brothers should not indulge in this incestuous activity as that would encourage incest in society. Even nature movies were censored. The idea was to block from public all scenes of love-making among the animals as that would arouse the Paki population sexually. Here excitation was supposed to work through suggestion. If an ant was mounting another ant, the viewer was supposed to possess the imagination to 'substitute' the two with human beings and then proceed to get sexually aroused. In one programme two male zebras were mounting each other out of mischief. This scene was blocked by a screen although there was no sexual activity going on. But the censor person was right in thinking that the scene would be subjected to imaginative 'substitution' by the human viewer who will then proceed to get homosexually aroused. Since the 'animal world' programmes are full of scenes explaining the reproductive functions among ants, jelly fish, whales and giraffes, etc, TV could not possibly keep track of all the scenes of sexual arousal. It had therefore made the wise decision not to show all the programmes.
Posted by: Paul Moloney || 10/17/2003 1:00:44 AM || Comments || Link || E-Mail|| [6472 views] Top|| File under:
Renamed outlawed groups face action
The federal cabinet on Wednesday decided to take action against outlawed sectarian organisations working under new names and deal with 1,140 "dangerous people" sternly.


"Yes! We will speak to them sternly!"

Prime Minister Zafarullah Jamali chaired the cabinet meeting, which lasted five hours. The cabinet discussed law and order and related issues including the implementation of Police Order, 2002, and anti-terrorism law. It asked the provinces to step up efforts against terrorism and sectarian violence. "The cabinet members' concern over the law and order situation reflected the worries of the entire nation," Information Minister Sheikh Rashid Ahmed told journalists after the meeting. "The prime minister directed the provinces and law-enforcement agencies to ensure the safety of the life and property of the people," the minister said.


"Sure thing, boss! We'll get right on it!"

The prime minister, who was not satisfied with the overall law and order situation in the country, was said to have taken serious notice of security lapses and incidents of sectarian terrorism, particularly the murder of MNA Maulana Azam Tariq. The information minister did not reveal details of the investigation into Tariq's killing, saying two teams were investigating the incident and Interior Minister Faisal Saleh Hayat briefed the cabinet on their findings.
Posted by: Fred Pruitt || 10/17/2003 00:15 || Comments || Link || E-Mail|| [6467 views] Top|| File under:
Pearl murder suspect was our worker: Al Akhtar
Al Akhtar Trust, whose assets were frozen by the US after designating it a terrorist support organization, admitted on Thursday that the absconding suspect in Wall Street Journal reporter Daniel Pearl's murder had been working with it briefly. "Saud Memon (alleged financier of the kidnappers and killers of Daniel Pearl, now absconding) was our worker when we launched this organisation three years ago," Al-Akhtar Trust vice president Mohammed Ibrahim said at a press conference. "He stopped visiting us after a few months and then formally resigned."


"Yasss, yasss. Nothing to do with us, of course..."
Posted by: Fred Pruitt || 10/17/2003 00:14 || Comments || Link || E-Mail|| [6459 views] Top|| File under:
Iraq
U.S. Charges Two in Arms Sales to Saddam
Kathy and Momma Bear were on this a couple days ago...
The sources of

Saddam Hussein's

illegal stores of weapons are being tracked by U.S. investigators, who say a father and son with California ties are the first people to be charged as illicit suppliers. A federal indictment unsealed Wednesday charged Sabri Yakou, 69, and Regard Yakou, 43, with arranging a scheme for Iraq to obtain sophisticated patrol boats in violation of U.S. and United Nations embargoes. Authorities say the charges are only the first to result from some 30 investigations into methods used by the former Iraqi government to circumvent arms embargoes to obtain conventional weapons, supplies and military technology.


Inconvenient, when we've got the goods from the other end. Wonder how many people are sweating at the moment?

Michael J. Garcia, chief of U.S. Immigration and Customs Enforcement, said the goal is to "peel back the layers of Saddam's covert weapons procurement network and track down his suppliers." Customs and Defense Department agents have uncovered a wealth of information about Iraq's attempts to purchase U.S. arms and technology through interviews with former Iraqi military officers, ministers and Baath Party officials. Iraqi documents and the serial numbers on weapons and parts also provided important leads, officials said. The investigation has led agents to the locations of 75 missiles in various parts of Iraq, officials said.


Once the goods are got, you're stuck...

In the Yakous case, the government charged the father and son with engineering a plan to provide Iraq with the components to build high-speed patrol boats before the U.S.-led war that ousted Saddam Hussein. Although three of the boats were deployed to the Basra region in southern Iraq, U.S. officials could not say if they were used in combat.


Doesn't matter. They could have been.

Sabri Yakou, an Iraqi native who is now a legal U.S. resident, appeared before a federal magistrate Wednesday on charges of violating U.S. arms control laws. He was arrested Tuesday at Washington's Reagan National Airport after arriving on a flight from Bangkok, Thailand.


Bangkok keeps showing up as a hub. It looks like there's still a lot of work to be done there...

U.S. Magistrate Deborah Robinson released Yakou to the custody of a family member living in the Washington area and ordered him to wear an electronic monitoring device.


How long before he flits to Riyadh or Damascus, while the monitoring device is still hanging on the bed post?

His son, a naturalized U.S. citizen, was arrested Saturday in Baghdad on similar charges and will be brought to the United States as soon as possible. A Customs affidavit describes Regard Yakou as his father's "chief deputy" in the deal. Each man faces up to 10 years in prison and $1 million in fines if convicted.


A firing squad would be appropriate. After the next 9-11-style attack, or the one after that, guys like them will get it...

U.S. Attorney Roscoe C. Howard Jr. said the charges are "a testament of our commitment to fight terrorism on many levels."


It's a testament to what can be done with a treasure trove of the enemy's secret documents...

The Yakous carried business cards listing an address in Danville, Calif., and another in Singapore. They have homes in San Diego and the son also has a residence in Walnut Creek, Calif., while the father also has a home in Baghdad, according to court documents. Sabri Yakou heads a company called P.T. Gulf International, which U.S. officials say was to be paid $11 million for acting as the middleman in construction of the patrol boats by an Iraqi-run company. A document written by Sabri Yakou to Iraqi military officials, and dated Nov. 14, 2000, demonstrated his desire to help Iraq circumvent international arms and technology embargoes, according to the U.S. government. "My main goal was (and there should be no doubt about this) to serve this nation which is dear and loved by me and to transfer new industry (new technology) and train the Iraqi work force in this new technology," said the document.


"I am living in this country, enjoying its wealth and freedom, and my son is a naturalized citizen. Of course I'm willing to sell it out."

The Customs affidavit said the deal involved providing the Iraqi navy with six patrol boats — armed with machine guns and heavier deck guns — that could be used in coastal waters and in the open ocean. A contract between Sabri Yakou's company and the Iraqi company was signed April 29, 2002.
Raw materials for the boats were obtained from a Malaysian company, with electronics purchased in Singapore and the engines obtained from Germany, the affidavit said. This made the origin of the boats more difficult to trace. Sabri Yakou told officials that only three of the boats were built in Iraq before the Saddam's government fell and that he was still owed about $3 million for the unfinished ones, which are still in Baghdad. The affidavit says that the Yakous, in a taped interview with ICE agents, attributed the delays in completing the boats to the embargoes that required materials to be shipped through Jordan.


They ought to be able to get one to cop a plea. I'm sure that tracking these patrol boats through the supply chain will lead to other discoveries.
Posted by: Super Hose || 10/17/2003 7:39:07 PM || Comments || Link || E-Mail|| [6477 views] Top|| File under:
Iraqi Daily: Saddam Ordered Training of Al-Qaida Members
From MEMRI...
The independent Iraqi weekly Al-Yawm Al-Aakher reveals details on the training of Al-Qa'ida members operating under the orders of Saddam's Presidential Palace two months before the September 11 attacks. The following are excerpts from the article:
Training At Nahrawan and Salman Pak
"An Iraqi officer (L) [only identified by initial] tells us that one day a Land Cruiser belonging to the Personal Security Force (responsible for the protection of Saddam Hussein) arrived and a senior officer from the Presidential Palace stepped out of it. He was one of those officers who used to stand behind Saddam, which means that he was one of [his] personal bodyguards. After a two-hour meeting with a select group of officers at the Special Forces School, we were informed that we would have dear guests, and that we should train them very well in a high level of secrecy - not to allow anyone to approach them or to talk to them in any way, shape, or form. A few days later, about 100 trainees arrived. They were a mixture of Arabs, Arabs from the Peninsula [Saudi Arabia], Muslim Afghans, and other Muslims from various parts of the world. They were divided into two groups, the first one went to Al-Nahrawan and the second to Salman Pak, and this was the group that was trained to hijack airplanes. The training was under the direct supervision of major general (M. DH. L) [only identified by initials] who now serves as a police commander in one of the provinces. Upon the completion of the training most of them left Iraq, while the others stayed in the country through the last battle in Baghdad against the coalition forces."

Al-Qa'ida Group Headed by a Saudi Cleric
"I remember that the leader of the group was a Saudi cleric called [Muhammad], who was a fervent and audacious individual and did not require much training. He was highly skilled, and could fire accurately at a target while riding a motorcycle. Additionally, he used to deliver fiery sermons calling for Jihad and for fighting the Americans anywhere in the world. Surprisingly, this man's picture, alongside the commander of the Special Forces School, was televised several times before the beginning of the war and the fall of the former regime."

Training Supervised by the Fedayeen Command
"...The Fedayeen command [Fedayeen Saddam under Uday's command] supervised the 100 Al-Qaida fighters directly, to the extent that senior Fedayeen officers visited them constantly and inspected them almost daily, especially during the final days when they transferred them, late at night in two red trucks that belonged to the Ministry of Transportation, to an undisclosed destination. I witnessed that with my own eyes because on that day I was the duty officer."

Al-Qaida Members Participated in Battles Against U.S. Forces
"A few days before the beginning of the last war, we were surprised to see the same people whom we had trained return to the Special Forces School and with them 100 additional individuals. The high command asked us to re-train them and to divide them into several groups to be deployed in various areas in Iraq.

Truth be told, most of these individuals competed to go to war and to the front lines. Therefore, under pressure they participated immediately in extremely fierce battles that astonished the Iraqis and the Americans."

With the 11th Division in the Area of Al-Kifl
"On April 5, 2003 orders were issued to send these individuals to the battle front immediately. About 100 of them were sent to the 11th company division in Nasiriya. And for the sake of history I will say that this division's endurance was due to some formidable fighters, the commanding officer and members of Al-Qaida who fought with intensity and brutality that are seldom matched, while they were praising Allah: Allahu Akbar... Allahu Akbar... What I mean by that are the violent battles that took place along the rapid highway for seventeen consecutive days and forced the Americans to withdraw and re-enter from the industrial area of Nasiriya ... As for the groups which went to Al-Kifl, they participated in extremely brutal battles. Not many of them retreated and they sacrificed their lives to Apache [helicopter] fire, amid the admiration of the Iraqis and the Americans themselves. The proof is that some of them blew themselves up in the midst of American forces."
Posted by: Fred Pruitt || 10/17/2003 13:30 || Comments || Link || E-Mail|| [6461 views] Top|| File under:
Karbala Grenade Attack Kills Three Polish Soldiers
Three international military policemen were killed in a midnight clash in Karbala, witnesses said Friday. Conflicting reports said the dead were either Polish or American soldiers. The U.S. command in Baghdad said it had no immediate information on the bloodshed. Gunfire broke out again Friday morning in the same area, around the offices of a senior Shiite Muslim cleric in Karbala, where rivalries among Shiite factions have produced sporadic violence in recent weeks. An armored personnel carrier appeared to be firing as screaming men, women and children fled for cover. Shiite gunmen defiantly shouted "Allahu Akbar," or "God is Great."


This was at midnight? Why were the women and kiddies out watching the festivities at midnight?

Iraqi policemen who were at the scene said a fellow officer also was killed in the firefight. A gunman who claimed that he took part said seven of his comrades were killed in the clash. This man,

Malik Kazim

, said it involved an apparent joint American-Polish patrol of armored vehicles and Humvees that passed at about 11:45 p.m. by the offices of a local senior Shiite Muslim cleric, Mahmoud al-Hassani, which were guarded by at least 20 gunmen. The report could not be confirmed.


So the gunnies thought the Good Guys were coming for them and opened fire?

Since Karbala has been under a 9 p.m. curfew since Tuesday, the international patrol ordered the gunmen inside the offices, they refused and a gunbattle ensued, Kazim said. He said intense gunfire lasted about a half-hour. Dozens of bullet holes, some large-caliber, could be seen in walls in the area Friday morning. A Shiite participant in the gunbattle, Sheik Hazem Saadi, said the dead were Americans. Iraqi policemen who were at the scene said they believed those killed were Polish military policemen.
Posted by: Murat || 10/17/2003 4:52:22 AM || Comments || Link || E-Mail|| [6460 views] Top|| File under:
Pentagon to Call on More Support Troops
EFL


The Pentagon is drawing up plans to mobilize more National Guard and Reserve forces for duty in Iraq, in the expectation that too few international troops will be available by early next year, officials said Thursday. The additional reservists have not been notified because Pentagon planners have yet to decide which units to call on, and there remains a slim chance that international troops can be used instead. The extra forces - which could turn out to be a mixture of international troops, active-duty U.S. Marines and National Guard and Reserve soldiers - are to replace active-duty units due to return home. ``There are combat support and combat service support units in the reserve component that probably have not been notified yet,'' Gen. Richard Myers, chairman of the Joint Chiefs of Staff, said at a news conference at the Pentagon with Defense Secretary

Donald Rumsfeld

. ``They will be notified in plenty of time to give them all the notification they need and all the training,'' he added.

Some members of Congress said it was time to bring home some Guard and Reserve units already in Iraq. ``I'm getting uneasy on how much we're calling on our Guard and Reserve units,'' said Sen. Trent Lott, R-Miss. ``You have to have some sort of rotation scheme for the men or women that are over there that's a limit to how long they'll stay. Then you have to bring in other people, other divisions or other National Guard or whatever.'' A member of the Senate Armed Services Committee, Sen. John McCain, R-Ariz., said, ``If we don't ease the burden on the Guard and Reserves, we're going to have retention problems.''


So, you guys are willing to introduce the legislation for a couple new brigades of light infantry, eh?


The National Guard and Reserve units to which Myers referred are in addition to two infantry brigades - the 39th of the Arkansas National Guard and the 30th of the North Carolina National Guard - that have been mobilized and are scheduled to head to Iraq early next year. They will help replace two active-duty divisions - the 1st Armored and 1st Infantry. The Pentagon also has alerted - but not yet activated - the 81st Armor Brigade of the Washington State National Guard. In addition to those combat units, Myers said a number of Guard and Reserve support units would be needed if the Bush administration does not get enough troop contributions from Turkey and other international partners in time to deploy them early next year. At that point, the Army expects to send home the 101st Airborne Division, which will have been there a full year. In a report Thursday, WTVF-TV in Nashville, Tenn., quoted family members of 101st Airborne soldiers in Iraq as saying the soldiers have been told that some elements of the division will rotate back to their home base at Fort Campbell, Ky., between Dec. 15 and Jan. 1.

Rumsfeld said it was too early to say there will be insufficient numbers of international troops available by early next year, but he strongly suggested that time was not on the Pentagon's side. U.S. officials are in discussion with several countries, including South Korea and Pakistan. Arrangements are being ironed out with Turkey, which has agreed to provide troops. ``Expecting something as complex as that to happen rapidly, I think probably is not likely,'' Rumsfeld said. Rumsfeld welcomed the U.N. Security Council's passage Thursday of a new resolution that authorizes a multinational military force in Iraq under a single command led by the United States. The resolution also calls for troop contributions and financial support from U.N. member states; Rumsfeld said it was not clear how many more troops will be offered as a result.


France: zero. Germany: zero. Belgium: zero.
Posted by: Steve White || 10/17/2003 12:51:37 AM || Comments || Link || E-Mail|| [6468 views] Top|| File under:
Basra Hospital director shot dead
The Basra Hospital Director Dr. Haidar Al-Baaj was shot dead after leaving his clinic in the al-Ashar area, in central Basra, the BBC reported on Thursday. The report quoted medical sources as saying al-Baaj was rushed to hospital but died shortly later from his wounds. No party claimed responsibility for the attack.
Posted by: Fred Pruitt || 10/17/2003 00:25 || Comments || Link || E-Mail|| [6460 views] Top|| File under:
US troops storm Moqtada stronghold in Baghdad
US occupation soldiers backed by tanks have moved into a stronghold of Shia cleric Moqtada al-Sadr as violence continued to grip war-shattered Iraq. Iraqi police on Thursday also arrested at least 12 of the anti-occupation cleric's followers after evicting them from a municipal building in Baghdad's densely packed al-Sadr city suburb. The cleric's followers had seized the building last week. At least six US tanks blocked access to the building that was surrounded by armoured military vehicles.


They weren't holding any hostages? That's unusual...

Occupation forces are scrutinising al-Sadr's activities but officials did not elaborate what the actions were. Al-Sadr heads a thousands-strong armed militia called the al-Mahdi army. His groups had been using the municipal building to run its own social services. Iraqi police said they would release the detainees if clerics speaking for al-Sadr came to the police headquarters and acknowledged that they had been acting improperly at the municipality building. Police officials also pointed out that there was no place in Iraq for independent militia groups, such as al-Sadr's.
Posted by: Fred Pruitt || 10/17/2003 00:15 || Comments || Link || E-Mail|| [6461 views] Top|| File under:
Kirkuk car boom
A car exploded near the headquarters of the US-led occupation forces in the northern city of Kirkuk late on Thursday. There was no word on casualties. According to an AFP correspondent at the scene, a car with three men inside stopped in front of the occupation headquarters in al-Wassity neighbourhood, south of Kirkuk. US troops opened fire on the car which sped off before stopping about 200 metres away from the headquarters.


"Get outta here, Mahmoud! They're on to us!"

The three men then stepped out of the car and fled before the vehicle exploded seconds later. A second smaller explosion from the car occurred a short time later. Colonel Khattab Abdel Aref, director of the Kirkuk emergency police forces, said his men were prevented from approaching the scene by US troops. "We do not have details about the incident, except that we heard an explosion," he said.
Posted by: Fred Pruitt || 10/17/2003 00:15 || Comments || Link || E-Mail|| [6460 views] Top|| File under:
Barzani sez he'll resign if Turks send troops
Iraqi Kurdish leader Masoud Barzani was quoted as saying that there would be "dire consequences" if Turkish troops entered Iraq and threatened to resign from the Governing Council. Ankara has offered to send forces to Iraq but the US-appointed Council opposes involvement of troops from any of Baghdad's neighbours. "It is not just the Kurds who are opposed to Turkish military presence," Barzani was quoted in the Ashark al-Awsat newspaper as saying. Kurds, who dominate northern Iraq, are particularly opposed to Ankara's presence. They accuse Turkey of trying to stir up ethnic tensions between them and the Turkmen minority in Iraq.


Which seems to be an accurate charge...

Barzani heads the Kurdish Democratic Party. The Turkish military has wanted its troops would respond to any Iraqi Kurd attack. "Our position is very clear and firm. The Turks will bear the responsibility for sending their troops into Iraqi territory despite Iraqi opposition," said Barzani.


Yeah. And we'll bear the cost, both ways...
Posted by: Fred Pruitt || 10/17/2003 00:15 || Comments || Link || E-Mail|| [6466 views] Top|| File under:
Southeast Asia
Family's lawyers claim irregularities in al-Ghozi's death
We live in a really weird world...


Lawyers representing the family of Fathur Rohman al-Ghozi, the convicted Indonesian bomber recently killed by Philippine security forces, demanded on Friday that Manila authorities explain the details behind his death. Al-Ghozi's body was buried on Friday in Madiun, his hometown, after Philippine authorities returned the corpse to his family on Thursday. The funeral, attended by hundreds of sympathizers and supporters, was delayed one day to allow Indonesian forensic experts to examine the body amid rumours that al-Ghozi was executed, and not killed in a shoot-out with Philippine troops on October 12 as reported by Manila.


Executed him? EXECUTED him? Well, by Gawd — just look at that! I'm dripping indignation... Uhhh... Sorry. It's sauce from my meatball sub.

Fachmi Bachmid, one of al-Ghozi's family mouthpieces defence lawyers, said based on the results of an autopsy, al-Ghozi died from gunshot wounds — two to the chest and one in his left hand — sustained from the front. Munim Idris, head of the Indonesian forensic team, confirmed all bullets entered the front of al-Ghozi's body and exited through his back. "So, it's illogical to claim that al-Ghozi was shot while running away ... It's impossible that al-Ghozi was killed in a shoot-out," Bachmid told reporters in Madiun, 450 kilometres southeast of Jakarta.


The second part of that sentence didn't make any sense, and the first part didn't make much sense.

Therefore, the defence team will seek official clarification from the Philippines government about the chronology of al-Ghozi's death, Bachmid said, adding "we want to know what really happened".


What really happened is that he departed the gene pool...

"If the Philippine government failed to give an explanation, we're ready to file a lawsuit," said another lawyer Wirawan Adnan.


Hokay. A major international terror figure, on the lam after busting out of the calaboza, is bumped off in a shootout. And they're gonna sue.

"We will report to the International Court and ask the Philippine government's responsibility," Fahmi Bachmid added as quoted by Antara.

Posted by: Fred Pruitt || 10/17/2003 12:34 || Comments || Link || E-Mail|| [6479 views] Top|| File under:
Reactions to Mahathir's speech...
'The speech correctly addressed the issues confronting Muslims and regarding what Muslims should do. Muslims must educate themselves, they must begin to be progressive and develop themselves.' -- Afghan President

Hamid Karzai

, who did not think the speech was anti-Semitic


'This was a pep talk to the Muslim countries for them to work hard and look to the future, but as soon as you have any criticism of Israel, then there are people who are very eager to rush to condemnation, even without comprehending what it's all about.' -- Egyptian Foreign Minister Ahmed Maher


'We view them with the contempt and derision they deserve.' -- US State Department spokesman Adam Ereli, saying that the remarks were offensive and inflammatory.


'The Prime Minister used expressions that were gravely offensive, very strongly anti-Semitic and... strongly counter to principles of tolerance, dialogue and understanding between the Western world and the Islamic world.' -- Italian Foreign Minister Franco Frattini


Australian Prime Minister John Howard said the comments were 'offensive' and 'repugnant', and that 'any invocation of rivalry between Jews and Muslims is very unhelpful'.
The split between the Islamic world and the civilized world seems pretty pronounced. Every time they hold one of these major Islamic hoedowns the same kinds of vapors are emitted. I'm still waiting for a "moderate" Muslim leader — including our own hand-picked boy, Karzai — to step up and say that we don't live in a Dr. Fu Manchu/Council of Boskone/SPECTRE world of conspiracies and secret societies and wheels within wheels. No Muslim leader appears capable of admitting that societies that are steeped in ignorance, tribalism, honor/shame culture, and women as breeding stock are inferior to the rest of the world, whether Israel, the U.S., Europe, or Japan. The only place they can compete is Africa, not not everyplace there.
Posted by: Fred Pruitt || 10/17/2003 11:48 || Comments || Link || E-Mail|| [6463 views] Top|| File under:
KL sorry for 'misunderstanding' over PM's speech
Faced with furious criticism from the United States and Europe over Prime Minister Mahathir Mohamad's assertion that Jews rule the world, Malaysia apologised on Friday for any misunderstanding and claimed that no offence was intended.


"Y'r a liar and a thief and you kill babies. No offense, of course."

Foreign Minister Syed Hamid Albar struggled to contain the damage wrought by his blunt-spoken boss, who told a summit of Islamic leaders on Thursday that 'Jews rule the world by proxy. They get others to fight and die for them'. Repeated assertions of Jewish dominance dotted the speech to buttress Dr Mahathir's analysis that Muslims needed to embrace modern knowledge and technology and overcome divisions over religious dogma that have left them weakened on the world stage.


So they can develop sophisticated weapons on their own to kill the Jews and Crusaders...

Mr Syed Hamid said: 'I'm sorry that they have misunderstood the whole thing. The intention is not to create controversy. His intention is to show that if you ponder and sit down to think, you can be very powerful.' He said the world's Muslims were in a 'quagmire' and feeling 'sidelined or marginalised'.


It's my opinion they put themselves there. The longer they dwell in a world of insidious conspiracies and dark plots, the longer they'll stay there...

The perception is widespread in the Islamic world as the war on terrorism has evolved into US wars in Afghanistan and Iraq and increased Israeli repression of the Palestinians. 'The ones who are facing all the problems at present are the Muslims,' the minister said. 'There are no feelings against any Jews. Why should we have feelings based on ethnicity?'


Then why claim they rule the world? Why identify them as the enemy?

On Thursday, Dr Mahathir, a respected leader in the developing world with a long history of making articulate, provocative comments, told leaders from 57 Islamic nations that Muslims had achieved 'nothing' in more than 50 years of fighting Israel. 'They survived 2,000 years of pogroms not by hitting back but by thinking,' the Premier said. 'They invented socialism, communism, human rights and democracy so that persecuting them would appear to be wrong, so that they can enjoy equal rights with others.' He also said the world's '1.3 billion Muslims cannot be defeated by a few million Jews', but suggested the use of political and economic tactics, not violence, to achieve a 'final victory'.


"Time enough for violence when we're in control..."

The speech drew a standing ovation from the assembled leaders, who included Saudi Arabian Crown Prince Abdullah, Afghan President

Hamid Karzai

, Pakistan President

Pervez Musharraf

and Indonesian President Megawati Sukarnoputri. Russian President Vladimir Putin and President Gloria Macapagal Arroyo were special guests because of their large Muslim minorities.
Posted by: Fred Pruitt || 10/17/2003 11:36 || Comments || Link || E-Mail|| [6465 views] Top|| File under:
One Moderate Muslim Applauds Another
The Indonesian President, Megawati Soekarnoputri, joined a standing ovation for her Malaysian counterpart, Mahathir Mohamad, after he called on Muslims to consider Jews as their enemy, it has been revealed. All 57 leaders at a Conference of Islamic Nations summit applauded the comments, which have renewed regional tensions ahead of next week's APEC leaders' conference. Among them were several key figures in the post-September 11 world, including Ms Megawati; the Afghan President,

Hamid Karzai

; President

Pervez Musharraf

of Pakistan and Crown Prince Abdullah of Saudi Arabia.

Dr Mahathir's speech was met with a chorus of condemnation from leaders of non-Islamic states yesterday, including the Prime Minister, John Howard. The Foreign Minister, Alexander Downer, last night snubbed Malaysia's Foreign Minister, Syed Hamid Albar, declining to invite him to a dinner to discuss Islam and the fight against terrorism at the Australian ambassador's residence in Bangkok. Indonesia's Hassan Wirayuda attended, along with the foreign ministers of New Zealand, Canada, Singapore and Japan and a US undersecretary of state, Alan Larson. "We will be exploring the issue of how to support moderate Islam and moderate Islamic leadership," Mr Downer said before the dinner.


Have fun finding one




Sufis, Ismailis, and non-Iranian-affiliated Shiites. Start there and weed out the bad guys when they change turbans to sneak in.

"We didn't invite everybody to it. Malaysia is going through a political transition. In two weeks' time, Dr Mahathir retires," he said, hailing his successor, Abdullah Badawi, as a "good and moderate and sensible man". He said Dr Mahathir's remarks had been studiously avoided not been discussed by foreign ministers gathered in Bangkok, neither had President

George Bush's

description of Australia as a sheriff. Mr Howard, who arrives in Bangkok this afternoon for the APEC summit, is expected to sign a free trade agreement with Thailand and make a keynote speech on terrorism. He is also due to meet Ms Megawati privately on Monday to discuss regional security issues.

Dr Mahathir told the meeting of Islamic leaders in Malaysia on Thursday that "Jews rule this world by proxy". He accused Jews worldwide of "getting others to fight and die for them" and called on Muslims to fight back with their brain and brawn. Mr Howard noted that Dr Mahathir would retire soon, and said he would normally allow such polemical statements from the Malaysian leader to "go through to the keeper". However, he wanted to make clear that "any indication of rivalry between Jews and Muslims is very unhelpful". "Any suggestion from anybody anywhere in the world of dividing the world into Jewish and non-Jewish groupings is historically indefensible and wrong and something that all Australians, or most Australians, would regard as quite repugnant," he said. An Indonesian Government talking puppet spokesman, Marty Natalegawa, expressed support for Dr Mahathir's statement and declined to condemn his remarks about Jews ruling the world.
Posted by: Kerry || 10/17/2003 10:54:14 AM || Comments || Link || E-Mail|| [6462 views] Top|| File under:
Military Denies Sabah Hostages Are in Jolo
The Philippine military denied reports yesterday that six people kidnapped from a tourist resort in Sabah, Malaysia, were taken to the southern Philippine island of Jolo.


"Nope. Not there. We looked."

A local television said the hostages — two Filipinos and four Indonesians — are being held by Abu Sayyaf leader Radullan Sahiron, whose group is also holding captive Dr.

Romeo Lao

, 56, and his nephew

Amor Rubio

, 16. Lao and Rubio were kidnapped in Jolo on Oct. 5. A military spokesman, Lt. Col.

Daniel Lucero

, said the reports were not true and that security officials in Jolo have denied that the Abu Sayyaf gang was behind the kidnapping of the six workers of the Borneo Paradise resort. "The reports are false and the hostages were not taken to Jolo. They probably are still in Sabah, as what Malaysian officials are saying, but we are closely coordinating with them and helping in the search for the hostages," he told reporters. But he was quick to say that they were checking all reports about the hostages. Ten gunmen raided the Borneo Paradise and seized the workers after finding no Westerners in the resort. Both Malaysia and the Philippines initially suspected the Abu Sayyaf group was behind the raid. Malaysian security officials said the kidnappers sped off toward southern Philippines by boat. But Philippine military chief Gen. Narciso Abaya said there were no indications the Abu Sayyaf was involved or the hostages had been taken to Tawi-Tawi or Jolo, the Philippines' southernmost provinces.


Where's there evidence they were taken someplace else?

The kidnappers have demanded 60 million Malaysian ringgits ($15.2 million) in exchange for the safe release of the 6 hostages, Malaysian officials had said. A man, who claimed to be one of the kidnappers, used a cell phone in making the demand to the Malaysian government, the resort owner and families of the victims. The call was traced to Jolo.


In which case, it certainly wouldn't hurt to have a second look, would it?
Posted by: Fred Pruitt || 10/17/2003 00:15 || Comments || Link || E-Mail|| [6467 views] Top|| File under:
Terror Networks
Report: says Saudis funded infiltration of U.S. military
From World Tribune.com


Saudi Arabia has funded the indoctrination of U.S. soldiers and inmates to an ideology adopted by Al Qaida. Research conducted by the Washington-based Institute of World Politics has asserted that Saudi Arabia poured tens of millions of dollars into spreading Al Qaida-related ideology among American soldiers and inmates. The report said the Saudi aim was to form insurgency cells throughout the United States that support a Wahhabi agenda. "Islamists terrorists view conversions of non-Muslims to Islamism as vital to their effort,"

J. Michael Waller

, a professor at the institute, said. "U.S. counterintelligence is vigilant against recruitment of American military personnel by foreign intelligence services, but has been blind toward the possible recruitment of American officers into Wahhabi political extremism or Islamist terrorist networks."

The report said the Muslim Brotherhood has infiltrated the U.S. military, Middle East Newsline reported. At least nine of the 14 chaplains in the U.S. military received their religious training from the Saudi-funded Graduate School of Islamic and Social Sciences in Leesburg, Va. The report cited Bilal Philips, a former Jamaican Communist Party member who was recruited in the United States and studied in the Saudi Air Force. Philips was said to have turned into a Saudi agent of influence who claimed to have converted thousands of American soldiers to Islam since the 1991 Gulf war. "The strategic goal is twofold," Waller told the Senate subcommittee on terrorism, technology and homeland security on Tuesday, "to dominate the voice of Islam around the world; and to exert control over civil and political institutions around the world through a combination of infiltration, aggressive political warfare, and violence.

Another Saudi-financed group, the North American Islamic Trust controls most mosques in the United States, the report said. The group was said to have aided in the construction of between 50 and 79 percent of the mosques in North America. Another group, the Islamic Society of North America was said to provide ideological material to about 1,100 of an estimated 1,500 to 2,500 mosques in North America. The group has vetted and certified Wahhabi-trained imams and is the main official endorsing agent for Muslim chaplains in the U.S. military.

The study said Saudi-sponsored Wahhabi organizations dominate Muslim prison recruitment in the United States and seek to create a "radicalized cadre of felons who will support their anti-American efforts." The report said Muslims comprise up to 20 percent of the prison population and Muslim clerics linked to Saudi Arabia have excluded moderates. "The Saudi government also pays for prison chaplains, along with many other American Muslims, to travel to Saudi Arabia for worship and study during the haj, the traditional winter pilgrimage to Mecca that all Muslims are supposed to make at least once in their lives," the report said. "The trips typically cost $3,000 a person and last several weeks."

This article starring:
BILAL PHILIPS
Learned Elders of Islam
Posted by: Alaska Paul || 10/17/2003 3:33:28 PM || Comments || Link || E-Mail|| [6458 views] Top|| File under:
East Asia
Tiananmen Sympathizer Restricted to Home
AP from Newsday EFL


China's former top communist, purged for his sympathies toward Tiananmen Square democracy protesters in 1989, marked his 84th birthday Friday still restricted to his Beijing home and still regarded as a party pariah. Zhao Ziyang had lunch with his daughter and one of his daughters-in-law in his well-guarded, barbed wire-ringed home in Beijing, the Hong Kong-based

Information Center for Human Rights and Democracy

reported. Zhao is believed to be held largely incommunicado, although the level of restrictions is unclear. He has never publicly been charged with any crime. "He is still under house arrest and still lacks the rights of a Chinese citizen," the center said.
In 1989, Zhao, a moderate in the leadership, had risen to Communist Party general secretary — a job held today by President Hu Jintao. When student protests began in Tiananmen Square in April 1989, Zhao expressed public support for them for several weeks. But as more hardline leaders such as then-Premier Li Peng took control of the situation, Zhao lost the confidence of supreme leader Deng Xiaoping, who decided he had to go.


"Zhao, old buddy, I hate to tell you this, but it's time for you to go. Wang, shoot him."
"Don't kill me!"
"Okay. We been buddies for a long time. Wang, lock him up until he dies."

On May 19, 1989, Zhao tearfully told democracy protesters in Tiananmen Square he could do no more to help them. It was the last time he was seen in public, and the military crackdown on the demonstrators on June 3-4 of that year left hundreds, perhaps thousands dead.


This is what the moderates in Tehran have to look forward to — if they survive.
Posted by: Super Hose || 10/17/2003 7:32:55 PM || Comments || Link || E-Mail|| [6490 views] Top|| File under:
Caribbean
Some Cubans Fear 'Avalanche' of Tourism
While they would welcome the enormous influx of tourism dollars if the U.S. Senate lifts a travel ban, Cuban officials worry an "avalanche" of American vacationers would harm the very atmosphere that drew them in the first place.


I'm sure the gringos will remember to wear deoderant.




Not me, pal. I'm goin' natcheral!

At a conference that opened Friday between Cuban and U.S. tourism operators, both sides said limited hotel space could restrict any increase in American tourism, even if politics allows it.


I'm sure that's some real quality accomodations to boot.




[Knock knock!]
"Hotel detective! You gotta hooker in that room?"
"No!"
"Hey, Conchita! Here's one!"

"Pent-up demand is going to be huge" after decades of restrictions on U.S. visits, said

Robert Whitley

, president of the

United States Tour Operators Association

, which represents companies moving 10 million tourists a year.


I'm glad the embargo is still in place. There are too many gringos sneaking into Cuba as it is. All those non-Spanish speaking Americans living in slums and sending all the pesos that they make home to America. Eventually, its going to wreck the worker's paradise.


Most estimates say at least 1 million Americans — and perhaps many more — could try to visit Cuba in the first year after a travel opening.

Miguel Figueras

, adviser to Cuba's Tourism Ministry, said that figure could reach 2.5 million to 3 million in five years.


When I get the urge to stick my head in before I flush the toilet, is when I will consider a trip to that cesspool.
Posted by: Super Hose || 10/17/2003 7:27:15 PM || Comments || Link || E-Mail|| [6470 views] Top|| File under:
Latin America
Bolivian President To Resign After Deadly Protests
AP from Newsday EFL


Embattled President Gonzalo Sanchez de Lozada will resign after weeks of deadly street riots triggered by a government plan to export natural gas, a close presidential ally said Friday. Sanchez de Lozada said he would issue a statement late Friday afternoon. His government coalition received a crippling blow earlier in the day as his last key supporter withdrew after weeks of nationwide street demonstrations. Jaime Paz Zamora, a former president himself, called the impending announcement by Sanchez de Lozada a "patriotic decision." Asked by reporters whether he meant a presidential resignation, Paz Zamora responded, "You are intelligent people. You know what it is."


"See? We don't need coups d'etat anymore..."

Bolivian radio station ERBOL said Sanchez de Lozada had abandoned the presidential residence where he has been working for several days, away from the presidential palace in the downtown area where massive protests have been taking place. Thousands of Bolivians marched through La Paz for a fifth straight day Friday, demanding the 73-year-old Sanchez de Lozada step down 14 months into his second term. Columns of students, Indians and miners brandishing sticks of dynamite threaded past street barricades, shouting, "We will not stop until he's gone!"


Because we are morons.
Posted by: Super Hose || 10/17/2003 7:14:26 PM || Comments || Link || E-Mail|| [6480 views] Top|| File under:
Home Front
Saudis Raise FBI Ire by Paying for Lawyers
A old story getting new life, it seems. EFL:


The Saudi government has been paying for lawyers, and in some cases for bond, for hundreds of its citizens who have been detained, prosecuted or questioned inside the United States during the crackdown on terrorism. The FBI openly calls the practice tantamount to buying off witnesses. Saudi officials said they have spent more than $1 million to provide American lawyers for those detained or questioned here since the Sept. 11 attacks. Most, they said, are students being held on technical violations of immigration laws.


Like being here illegally.


The Saudis acknowledged concerns by the Justice Department and FBI, but said it was essential that Saudis who are unfamiliar with the American legal system be provided with good lawyers to defend themselves. "Our view is give them lawyers and let the process take its course, and if they are found guilty of crimes they will pay their price and would have had fair representation. If not, they should be released," said Adel al-Jubeir, Crown Prince Abdullah's foreign policy adviser.


"We advise them the have a duty to remain silent when being questioned by infidels. They have a right to a attorney appointed by us. If they give up the right to remain silent, they are informed their testimony can and will be used against their family here in Saudi"


John Pistole, assistant director of the FBI's counterterrorism division, recently told the Senate the FBI has raised concerns with the Saudi government that paying legal bills and bond for Saudis being questioned in the terror probe could influence what they say in their testimony.


How about that, the FBI found a clue!


"To us, that is tantamount to buying off a witness, if you will. So that gives us concern if the government is supplying money for defense counsel," Pistole testified.


Plus if the Saudis supply a defense counsel, how much you want to bet they will be advising the Saudis what their "clients" are telling the FBI?
Posted by: Steve || 10/17/2003 4:15:15 PM || Comments || Link || E-Mail|| [6461 views] Top|| File under:
Middle East
EU's Solana grows a spine?
(EFL)


EU foreign policy chief Javier Solana called

Arafat

following the attack Wednesday. Solana's spokeswoman Cristina Gallach said the message was "condolences and emotion won't do, we need action." EU leaders in a summit meeting Thursday and Friday were expected to release an unusually tough statement condemning the attack and demanding action by the Palestinian authorities. Officials said the EU wants Arafat to "deliver on security" or hand over control of the security forces to the government led by Palestinian Prime Minister Ahmed Qurei.


Yeah. Right. That'll happen.

"I realize that Arafat is very sorry, but he has to change the system," said Danish Foreign Minister Per Stig Moeller. "It's not good enough."


(Not by a damn sight...)


Meanwhile, the former American envoy to the Middle East, Dennis Ross, told the U.S. Senate that the fact that an American vehicle had been hit was not an accident, and that the bombing was likely carried out with assistance from Hezbollah and Hamas, Army Radio reported Thursday. Ross also said that Arafat must now consider that Washington would give Israel a green light to expel him from the territories, the radio said. But Jibril Rajoub dismissed any suggestion that Arafat ought to be worried, telling the interviewer, "I recommend that you not speak nonsense."


(And I reccomend you purchase a really good vest for Yasser, pal.)
Posted by: mojo || 10/17/2003 3:25:04 PM || Comments || Link || E-Mail|| [6479 views] Top|| File under:
Home Front
Halliburton Defends Iraq Sales, Contracts
EFL Reuters from Worldwire


The head of Halliburton Co. HAL.N on Friday denied allegations by lawmakers that the company has been gouging the U.S. government by charging excessive prices for fuel for Iraq, saying it has negotiated fair and competitive prices in a difficult environment. "We awarded the fuel acquisition contract to the suppliers who could meet the very strict requirements defined by our client, the United States government," Chairman and Chief Executive David Lesar said in an op-ed piece published in The Wall Street Journal.


Sub-contractors want more pay when they are being shot at by the populace. Also cash is required to pay for protections from the local shieks.


"The requirements included the ability to acquire the necessary quantities of fuel and the ability to deliver it in a hostile environment."


Same as in California.


The Houston-based oil services and construction company has been a lightening rod for Bush administration critics since former CEO Dick Cheney left Halliburton in 2000 to run for vice president. That connection has drawn even greater scrutiny over the past year after the U.S. government awarded Halliburton, without inviting other bidders, a contract to fight oil well fires and restore energy infrastructure in Iraq. Lesar said the company unfairly has become a political target and reiterated that Cheney has no financial interest in the company. He also emphasized the company's history of building airfields and other facilities for the military and the tough working conditions now endured by its employees in post-war Iraq.


Don't NGO employees like the UN get more money for hostile fire?


Lesar maintained that Halliburton is "one of only a few" companies that could perform the work needed in Iraq. He also noted the military logistical support contract, which extends activities beyond Iraq, is an extension of an earlier competitively bid contract. At that time, he said, the government asked Halliburton to develop contingency plans to restore Iraq's oil industry. That led to a contract to implement the plan once the invasion of Iraq began. "Those who were fighting the war, and who now are trying to keep the peace, needed a support system right away," Lesar said. "A lengthy bid process simply wasn't feasible."


Many have said that the US planned poorly for the post-war period. Think of the disaster that could have happened if we had waited to bid the repair contract.
Posted by: Super Hose || 10/17/2003 3:08:32 PM || Comments || Link || E-Mail|| [6486 views] Top|| File under:
Korea
Unmanned U.S. Plane Crash-Lands in S. Korea
EFL AP from Newsday


An unmanned U.S. military spy plane crash-landed near the border with communist North Korea, forcing the U.S. military to ground all planes of the same type deployed in South Korea last month, officials said Friday. Nobody was injured.


We need to get that sucker back in the sky.


The plane, called the Shadow 200 Tactical Unmanned Aerial Vehicle, crash-landed Thursday night on a river bank in Dongduchon, 20 miles south of the border with the North, said Choi Yang-do, a spokesman of the 2nd U.S. Infantry Division. The U.S. military grounded all Shadow 200 planes in South Korea and elsewhere in the world, except Iraq, pending an investigation into what caused the accident, Choi said. The U.S. military began flying Shadow planes last month to help monitor North Korean military activities along its border with the South. Shadow planes have a 13-foot wingspan. They fly at an altitude of between 10,000 feet and 14,000 feet.


If there are any flying along the border of Mexico, keep them in the air. A few less cacti won't hurt a thing.
Posted by: Super Hose || 10/17/2003 2:57:55 PM || Comments || Link || E-Mail|| [6472 views] Top|| File under:
Middle East
Yasser Declares State Of Emergency
In an unexpected development, President

Yasser Arafat

issued a presidential decree in which he announced a state of emergency in the Palestinian territories, and the formation of an emergency government headed by Ahmad Qurei, in a step that came under fire by the Palestinian factions, which fear that the government might be formed to act against the resistance.


Stand by for Paleo Civil War


It is worthy noting that the presidential decree was issued only a few hours after Qurei announced before the press that Arafat had given his approval to the reduced 12-member government, and that he was willing to present it to the Legislative Council for ratification next Wednesday. What happened during these few hours? Well-informed Palestinian sources said that there are four reasons accounting for this surprising development:
First: the deterioration of the Palestinian President's health, which is evidenced in the fact that this is the first time that he accepts to hand over the security prerogatives to the Minister of Interior, General Nasser Yousef.


Yasser, letting go of the security forces? Did the Sox's loss affect him that much?



Second: The extent of threats against the Authority as far as Israel's intentions towards the Palestinians, including the invasion of Gaza following the air raid against Syria.


Worried that time has run out.



Third: There are rumors according to which Washington gave Israel the green light to respond to Haifa's attack provided it doesn't directly harm Arafat.


"He's dying anyway, why waste the bullet?"



Fourth: the threats by the resistance to carry out new attacks in Israel in the next few days, following Haifa's attack.


That would do the trick.
There is talk that the Palestinian Authority has been given a two-month period to put an end to the opposition's 'rebellion' namely that of Hamas and the Islamic Jihad, against the Authority's decisions and what is called the 'weapons chaos,' knowing that the legal term of an emergency government is 30 renewable days.


Since when did a little thing like the law bother them?


The emergency government is formed of eight ministers headed by Qurei; they are all members of Fatah. The ministers are set to swear constitutional oath before the President today, given that this government doesn't need the Parliament's vote of confidence. The former Palestinian Minister of Justice Abdulkarim Abu Saleh said the emergency government is a "security government," as he pointed out that the constitution gives it the right to impose necessary restrictions on basic rights and freedoms, including detentions.


And this is different from the regular PA government?




Ummm... This one goes to 11...

While the President's advisor Nabil Abu Rdeina said that the government was formed to face the exceptional situation and to preserve the national interest, resistance factions quickly opposed it. The Popular Front for the Liberation of Palestine said that the government "doesn't meet a Palestinian need," which is instead a "unified national leadership," adding that it could heighten the tension inside, instead of establishing a national unity policy. While the Jihad demanded clarifications about the government's mission, Hamas said the government would have to bear the responsibility of confronting Israeli aggressions.


"It's your fault if the Israelis respond to our attacks"


Al-Hayat was informed that Legislative Council members (85 members) are not happy with the unexpected presidential decree. Deputies said that this government laying the grounds for "national unity and its consolidation" was improbable, and instead, they expect that it will put an end to the Palestinian unity that has been achieved on the ground, throughout the Intifada. Well-informed sources said it was most probable that Qurei will take measures to put an end to the security chaos, to the production of Qassam missiles, close all tunnels, gather weapons and put an end to the attacks inside Israel.


At which time, Hell will have well and truely frozen over.


However, the assistant director at Israel's Ministry of Foreign Affairs, Gedeon Meier, told AFP: "We have had enough of nice talk. The new Palestinian government should take action instead of giving speeches." He added that the Palestinian Authority knows what it has to do, which he said, was to "dismantle the terrorist organizations as stipulated in the Roadmap."


SEE: Hell, frozen.
Posted by: Steve || 10/17/2003 2:52:57 PM || Comments || Link || E-Mail|| [6501 views] Top|| File under:
Home Front
Judge Lets Case Against Guantanamo Translator Proceed
EFL:


A federal judge found probable cause that a translator at the prison for terror suspects at Guantanamo Bay lied to investigators after he was found carrying classified documents. The ruling by U.S. Magistrate Judge

Charles Swartwood

allows the case against Ahmed Fathy Mehalba to move forward to a grand jury for possible indictment. The judge found late Thursday that Mehalba knowingly made a false statement to U.S. Customs officials and FBI agents when they asked him if he had any classified information on compact discs in his luggage. He denied it repeatedly and was charged with making a false statement. A review of one compact disc found 368 documents labelled "SECRET" or "SECRET/NO FORN," and officials later determined they were classified.


Well, that one seems like a slam-dunk.


Mehalba had security clearance to see classified documents through his job as a translator at the base, but he was not allowed to travel with such documents.


If he was just a translator, I wouldn't think he would have been allowed to have them at all outside of work.


In his ruling, the judge said the compact disc contained secret information obtained from Guantanamo Bay. He also cited a later search of Mehalba's personal computer — which he sold before leaving Guantanamo — that turned up similar classified documents.


He sold the computer and didn't clean off the classified files? Either he is incredibily stupid, or he tried to delete them and the FBI computer geeks retrived them. And why did he try to bring them back into the US from Egypt? Failed to find a buyer?
Posted by: Steve || 10/17/2003 1:43:28 PM || Comments || Link || E-Mail|| [6482 views] Top|| File under:
Iran
Iran Sentences Six to Death
A court in southeastern Iran has upheld the death sentence for a gang of six men who confessed to killing five people in the name of Islamic morality, a newspaper said on Thursday. The men, aged between 18 and 22, last year killed some of their victims by tying them up and throwing them into a swimming pool or by stoning them to death to ''eliminate vice on the earth,'' the Etemad daily said.


Iran has Pashtuns, too?... I guess they do have Baluchis, don't they?

''The six men were tried by a second court and their death sentences were upheld by this court,'' the daily said. Earlier this year, a trial held behind closed doors sentenced the six to death. But the case was sent to another court after they objected to the sentence, saying the killings were religiously motivated.


"Y'see, that makes it different..."

''The second court said there was no evidence that the victims were in any way corrupt and approved the first ruling,'' the daily said.


If they had been, it would have been okay?

The killers earlier confessed to murdering the five people. They said they committed the murders to fight against moral corruption and promote virtue, Etemad said. The paper quoted an informed source as saying the men would be publicly hanged.


That's the problem when you go organizing bands of fascisti to go about the countryside righting wrongs. Sometimes the guys with the ropes and scaffolds don't buy your definition of "wrong."
Posted by: Fred Pruitt || 10/17/2003 13:18 || Comments || Link || E-Mail|| [6466 views] Top|| File under:
Home Front
Feds Searching All Commercial Airplanes
Authorities are searching every commercial airplane in the United States on Friday after someone left bags filled with claylike material, bleach and boxcutters on two Southwest Airlines flights, officials told Fox News. Whoever left the bags on planes in Houston and New Orleans left notes that said the writer was concerned about security on airplanes. It is unclear when the bags were left on the planes.
Posted by: Yosemite Sam || 10/17/2003 12:31:08 PM || Comments || Link || E-Mail|| [6477 views] Top|| File under:
International
Michael Ledeen: Defeating Islamofascism
National Review Online; exerpted from a longer piece.

. . .we know enough about fascism's first wave

[in Italy and Germany in the '20s and '30s]

to recognize it today among the terrorists we are currently fighting. Two of the most important terrorist leaders are classic examples of the genre: Osama bin Laden and the Ayatollah Khomeini. Osama's speeches and sermons are (were?) remarkably short, melodramatic, and invariably couched in the language of war (jihad). Just as fascist heroes were often men who had fallen in battle, for Osama and his ilk the greatest act for a Muslim warrior is sacrifice, and Khomeini too extolled martyrs over all others, even creating a fountain in central Tehran from which red waters bubbled. Khomeini's speeches were typically dramatic, and the exchanges between him — the Supreme Leader, a typically fascist construct — and the faithful were as carefully programmed as any between Mussolini and the Roman in Piazza Venezia.

In one important respect, the current jihad is more like the German variation: The notion that all believers are part of a greater whole, transcending national boundaries. Hitler had his Reich, Osama wants his Caliphate, and Khomeini foresaw a global Islamic state in which all believers would be brought together in an irresistible unity.

I think I was the first to call Khomeini a clerical fascist, back in the days when one could still use "fascism" with a certain degree of specificity rather than as a pure epithet. That analysis has stood up for a quarter century, and I think also helps define the magnitude of our task. Fascism was not driven from power by internal discontent, or by freedom fighters within the fascist domain. There was precious little in the way of internal resistance, whether in Germany or Italy.

That's because the fantasy ideology had taken hold of the population.

Resistance in both of fascism's core states only emerged once the regimes were seen to be losing in war. Ditto for the global appeal of fascism: So long as Mussolini's trains ran on time, and both the Third Reich and the Italian fascist empire were expanding, their popularity increased.

But once the regimes were revealed to be vulnerable, once the leaders were seen to be as corrupt and as fallible as any others, the tide began to turn. In Iran, resistance ironically grew out of war, the long and bloody conflict with Iraq. With so many dead young men, and the visible presence of enormous numbers of handicapped and mutilated veterans, the appeal of Khomeini's fascism began to wane.

A similar phenomenon is under way following the humiliating defeat of Saddam, and it cannot be accidental that within months of the liberation of Iraq, there are pro-freedom demonstrations in the heartland of the Wahhabi fanatics, Saudi Arabia. In like manner, the unforeseen divisions within the Palestinian ranks flow directly from the stunning American victory. Remember that, in good fascist style, the jihadists proclaimed that only they were capable of the real military virtues. The West could only bomb from a distance, not triumph in hand-to-hand combat. But in Iraq, tens of thousands of Iraqis and foreign terrorists were cut down man to man. American fighters were superior, and that reality undermined the entire jihadist vision.

The clerical fascists of the Middle East are now vulnerable, terribly vulnerable, and they know it. That is why they are seeking at all costs to distract us from the war against terror, which surely means above all the liberation of Iran. Whether you call it a roadmap or Saudi peace plan, it is a snare, a distraction from the main order of business, the defeat of the latest version of fascism and the spread of freedom to the region. Amazingly, our unschooled president has intuitively understood this, while many of his

supposedly smarter

colleagues have not. He knows, as any good student of fascism learned half a century ago, that fascism has to be defeated on the battlefield from which it emerged. We have shown our ability to do it militarily. We need now press our advantage and drive the stake of freedom through the hearts of the fascist tyrants.

Faster, please.
Posted by: Mike || 10/17/2003 12:26:55 PM || Comments || Link || E-Mail|| [6459 views] Top|| File under:
Home Front
Poll: Action in Iraq Was Right Thing to Do
EFL


A majority of the public thinks going to war with Iraq was the right thing for the United States to do, but considerably fewer Americans believe a lot of progress has been made there. Nearly half disapprove of press coverage of operations in Iraq, and many Americans think news reports focus mainly on the negative things happening in Iraq. These are some of the findings of the latest FOX News national poll of registered voters, conducted October 14-15 by Opinion Dynamics Corporation. Currently, 58 percent of Americans think going to war with Iraq was the right thing for the United States to do, down from 62 percent in September and 65 percent in July. Almost four in 10 (39 percent) feel strongly that taking military action was the right thing to do and 19 percent feel it was somewhat right. About a third think going to war was the wrong thing to do (23 percent strongly and 12 percent somewhat).


[Breakdown of results by party affiliation and domestic political analysis omitted.]


Earlier this year, when major combat was still underway in Iraq, over half of Americans approved of the way newspapers and television channels were reporting on the war. Today, nearly half disapprove (46 percent) of the way news outlets have been reporting on U.S. military operations in Iraq. Again, there are predictable partisan differences. Democrats are more likely to approve of the news coverage of Iraq, but a majority of Republicans disapprove.


When combat was under way reporters were embedded and we saw things close to live. Now we get what's available at the bar at the Baghdad Hotel...

In addition, three times as many Americans think news reports about Iraq are more likely to focus on the negative and leave out the positive (60 percent), than to focus largely on the positive things happening in Iraq (19 percent). Earlier this week President Bush gave several interviews to local broadcast stations, in part, because he believes the positive things happening in Iraq are not getting attention in the mainstream press.
Posted by: Mike || 10/17/2003 12:13:51 PM || Comments || Link || E-Mail|| [6464 views] Top|| File under:
International
Denial, Malaysia's Newest River
The world's Islamic nations must take steps to erase the smear associating their religion with violence, especially after the September 11 strikes in the United States, Muslim leaders said Thursday.


Is it a smear if it is true?


A summit of the Organisation of the Islamic Conference (OIC) heard that such an image must be countered by addressing the root causes of fanaticism and zealotry and by a campaign against the general association of Islam with acts of violence.


The 'root causes' of religious fanaticism and zealoutry are religious fanaticism and zealoutry.


"The more serious challenge ... facing our Muslim peoples is the unjust accusations that Islam and Muslims are being subjected to, and the continuous efforts to link Islam and Muslims with terrorism," Jordan's King Abdullah said.


Abdullah "my wife is beautiful, thus I'm good" fails to mention examples of unjust accusations against Islam and Muslim. Until he does that, he deserves no response.


President

Hamid Karzai

of Afghanistan said the OIC "has to tell the world that terrorism does not represent Islam, that terrorism is the enemy of Islam."


No Hamid boy, telling is one thing--ask Yasser Arafat--acting is another.


Syrian President Bashar al-Assad said there was an "urgent need" for Islamic countries to explain Islam at home and abroad, as well as combat distortions by some Western institutions.


Let's bash Bashar already.


Indonesian President Megawati Sukarnoputri said terrorist acts "have not only caused loss in human life and property but also have created false perceptions about Islam as a religion of violence and aggression."


Similarly, my continuous denunciations of Islam have created the false impression that I do not consider Islam the one true religion. Geez.


Sheikh Hamad bin Khalifa al-Thani, the Emir of Qatar, noted that Muslim countries also have rejected acts of terrorism. "In this respect, we declare our support of, and backing to all measures taken to put an end to this phenomenon, and our resolve to positively contribute to the international efforts to this end. At the same time, we reject dealing with double standards with this phenomenon, or relating it to any specific religion or culture."


Ah, those pesky Jews again.


Mozambique President Joaquim Chissano, chairman of the African Union, called for a coordinated effort to combat the menace under the auspices of the United Nations.


The only "menace" the UN can fight is wealth creation.


OIC Secretary-General Abdelouahed Belkeziz said "smear campaigns and blatant discrimination" against Muslims in some countries have intensified after the September 2001 attacks on New York's twin towers and the Pentagon in Washington, which were blamed on Osama bin Laden's al-Qaeda network.


Were blamed on Osama bin Laden's al-Qaeda? What planet are this people from?


"More damaging to the reputation of Islam and Muslims is the upsurge in religious extremism, fanaticism and zealotry, which have been recently associated with violence and terrorism," he said, citing the Bali attacks and other bombings in Riyadh and Casablanca.
A note of sanity from the current Secretary General of the OIC. That might be why he will be substituted by the THE MOST POPULAR LEADER of the Islamic World, Malaysian Prime Minister Mahathir Mohamad.
Posted by: Sorge || 10/17/2003 10:53:32 AM || Comments || Link || E-Mail|| [6464 views] Top|| File under:
Middle East
16 Wakf workers barred from Temple Mount
JPost - Reg Req'd - expect typical Friday Paleo seething , cries of oppression


In one of the largest police crackdowns on Wakf officials in years, 16 employees of the Islamic trust have been barred from entering the Temple Mount for one to three months after inciting against Jewish visitors, police said Thursday.


how about...oh..permanently? expel to Gaza?


The 16, the majority of whom are directly employed by the Wakf, which administers the holy site, were arrested over the last few weeks on suspicion of incitement to violence, Jerusalem police spokesman Shmuel Ben-Ruby said. Acting on police's recommendations, Jerusalem Magistrate's Court ordered the officials barred from the Mount for a period of one to three months. One of the men, Aliyeh el-Ajaj, termed by police as the "chief provocateur," was ordered to stay out of the Old City for the next three months. Police suspect that the Ajaj, whose son Samar was also among those barred, would incite other people to violence in exchange for payment.


whore for violence huh? who was paying?


The court also ordered all of the suspects to deposit NIS 5,000 in guarantees that they would adhere to the court order. Police said that all the men detained hold Israeli ID cards. Wakf director Adnan Husseini squealed like a pig called the move "illegal," and said that the men only tried to prevent "extremist Jews" from praying on the Mount.


as opposed to extremist Muslims, which are required


According to the status quo established after the Six Day War, only Muslims are allowed to pray on the Mount, a regulation which is rigidly enforced by Jerusalem police.


sounds like things have changed, huh? cause/effect again


In a telephone interview with The Jerusalem Post, Husseini said that all Wakf officials are against the recent Israeli decision to allow the reentry of Jewish visitors to the Temple Mount.


Thank you for your opinion, now STFU


Police reopened the Temple Mount, Judaism's holiest site, to both Jews and Christians on August 20, after nearly three years during which it was off-limits to non-Muslims due to concerns over renewed Palestinian violence. During the last two months, thousands have visited it. Aside from several isolated incidents, and the harsh condemnation of the move by Palestinian Authority Chairman

Yasser Arafat

, the morning visits have passed without violence.


because of moves like this


During this period, at least two Jews who have attempted public prayer at the site have also been temporarily banned by police and the courts from reentering the compound. Although this is not the first time that Wakf officials have been temporarily barred from entering on charges of incitement to violence, the crackdown was by far the largest in years. Shortly after the August reopening of the site, three Wakf officials were temporarily barred after taking part in a confrontation with police against the reentry of Jewish visitors. The move is seen as part of the police's determination to preserve the newly restored status quo and prevent possible outbursts of violence


and reestablish Israeli sovereignty over all of Jerusalem





Maybe it's the result of years of agnosticism, but this whole thing is beyond my comprehension. My teeny-tiny two-cycle mind can't grasp it. Their panties bunch because people want to pray? I could understand getting worked up if they wanted to get drunk, or pick up babes, or play loud music — but saying hello to God? Their lips are moving, words are coming out, but they aren't saying anything.
Posted by: Frank G || 10/17/2003 10:26:09 AM || Comments || Link || E-Mail|| [6467 views] Top|| File under:
Cyprus expels 30 Israelis headed for casino in north
Thirty Israeli tourists were kicked out of Cyprus early on Friday after violating the terms of their permits, police said. Police intercepted a busload of tourists heading towards the capital Nicosia on Thursday night, in the opposite direction to the clubbing resort of Ayia Napa which was their stated destination. "They went back on the same plane they arrived in," a police spokesman told Reuters. An official from the Cypriot embassy in Tel Aviv told Haaretz that the expulsions were "routine." "The expulsion was part of the Cypriot government's ongoing economic sanctions against what it sees a pirate state in the north of the island," he said.


"When you bring money, we expect you to spend it on our end of the island..."

Police suspected the tourists were planning to cross into northern Cyprus, a breakaway enclave recognized only by Turkey but popular with gamblers visiting its many casinos. By law, a tourist is violating the terms of their stay if they give immigration authorities misleading information on their destination, the spokesman said. Earlier this year authorities deported another group of Israeli tourists crossing into northern Cyprus.


Deportation of terrorist gamblers?
Posted by: Murat || 10/17/2003 6:56:14 AM || Comments || Link || E-Mail|| [6471 views] Top|| File under:
Korea
North Korea Hints It May Test Nukes
North Korea hinted Thursday that it may test a nuclear weapon in what would be the signing of their death warrant a major escalation in the yearlong standoff with the United States and its allies over Pyongyang's nuclear ambitions. The communist state, in comments attributed to a spokesman for its Foreign Ministry, said it would ``open its nuclear deterrent to the public as a physical force.'' Secretary of State

Colin Powell

reacted cautiously. ``They have said things like this before,'' Powell said Thursday in Washington. ``I just don't know if they mean it.''
"Marvin, what the hell is this?"
"Mr. Secretary, you know the North Koreans are clinically insane."
Nevertheless, the remarks from Pyongyang were the strongest indication yet that North Korea, already suspected of building more bombs to add to its estimated arsenal of one or two bombs, would test a weapon to prove itself a nuclear power. ``Recently some people of the international community argued whether the DPRK possesses a nuclear deterrent force or not in an attempt to sound out its inmost thought,'' the spokesman said. ``When an appropriate time comes, the DPRK will take a measure to open its nuclear deterrent to the public as a physical force and then there will be no need to have any more argument.''


Are they offering to hold a tour?


On Thursday, North Korea said it had ``no alternative but to take measures to maintain and increase its nuclear deterrent force as means for just self-defense.'' It accused Washington of designating North Korea as a ``target of its pre-emptive nuclear attack,'' after labeling it part of ``an axis of evil'' along with Iran and Iraq. The announcement, carried by Pyongyang's state-run news agency KCNA, increased uncertainly in the political pollyannas and student-thug crowd on the Korean Peninsula. In Pyongyang, North and South Korea ended troubled cabinet-level talks Friday without an agreement on the standoff over the North's nuclear weapons development, South Korea said. Negotiators in the North Korean capital released a joint statement that included no mention of the North's nuclear activities, said a South Korean official at the Unification Ministry in Seoul. North Korea has said a resolution on the nuclear dispute depends on the United States, and refused to discuss the matter with the South.


The one can't talk and the other won't.


Last week, Powell said he was trying to satisfy North Korean security concerns through a formal, written agreement in which that country's neighbors would participate.
"Awright Marvin, what do we have to say in the written agreement?"
"Well Mr. Secretary, how about 'Use one of your nuclear weapons and we'll show you what a sea of fire really is.'"
"That works, Marvin, that works."
Posted by: Steve White || 10/17/2003 1:02:36 AM || Comments || Link || E-Mail|| [6482 views] Top|| File under:
Syria-Lebanon
Syrian spokesman denies sneaking of Syrians to Iraq
A spokesman of the Syrian delegation to the Islamic Summit in Kuala Lumpur denied today news alleging that some Syrian individuals' infiltration to Iraq, saying these allegations are "fabricated and it is not the first time such allegations are circulated."


"Nope. Nope. Never happened."
Posted by: Fred Pruitt || 10/17/2003 00:22 || Comments || Link || E-Mail|| [6458 views] Top|| File under:
Middle East
Mubarak on border tunnels
The Egyptian President Hosni Mubarak renewed his accusation to the Israeli prime minister Ariel Sharon that he does not wants peace. Mubarak stressed that the Palestinians will not accept striking the resistance organization

Hamas

or the

Islamic Jihad

movement unless there is a hope to achieving peace, noting simultaneously that the Egyptian authorities prevents the opening of tunnels in the Egyptian territories that lead to Palestinian city of Gaza.


Now, why would the Paleos dig tunnels that don't go anywhere? A tunnel with only one end is called a "hole"...

In a speech he delivered yesterday marking the Egyptian Navy Day in Alexandria, Mubarak said "Sharon does not have the intention to achieve peace," adding that Sharon "asked at the beginning of the former prime minister's government, Mahmoud Abbas, to halt terrorist operations for three weeks.


No, he didn't. He said for the PA to clobber the terror organizations. The Paleos set up the hudna, which Hamas violated. Remember the bus? I still do.

We have pressed the Palestinians 'to halt the operations' in order to start the negotiations. The (operations) stopped for more than three weeks. Eventually he (Sharon) showed he had no intention for negotiation."


"One little bus blows and he gets all huffy..."

Mubarak said that the Egyptian border guards prevent the opening of tunnels in the Egyptian lands, but that Egypt is not responsible for attempts to open them from the other side (Gaza).
Posted by: Fred Pruitt || 10/17/2003 00:15 || Comments || Link || E-Mail|| [6462 views] Top|| File under:
Fatah dissidents believed to have attacked U.S. convoy
Palestinian insurgents believed to have stemmed from the ruling Fatah movement were said to have bombed a U.S. convoy in the Gaza Strip.
Palestinian sources said the insurgents came from the Fatah movement loyal to Palestinian Authority Chairman

Yasser Arafat

and were financed by Iran to launch attacks against U.S. interests.


Oh-ho! Hadn't heard that part of it!

The sources said the insurgents had contacts within the PA security agencies and for months planned an attack against American targets. The attack reflected tactics similar to those of the Iranian-sponsored Hizbullah. The sources said the insurgents used a remote-controlled mine that was more than 80 kilograms, similar to the bombs used to destroy Israeli Merkava Mk-3 main battle tanks in 2001 and 2002. "The bomb was prepared weeks ago and placed at the location for at least a week," a source said. "When they learned of the arrival of the Americans, they acted."
Posted by: Fred Pruitt || 10/17/2003 00:15 || Comments || Link || E-Mail|| [6463 views] Top|| File under:
Latin America
Hugo won't allow anybody to impose dictatorship but him
Reuters is reporting that President Hugo Chavez Frias is defying international censure of his treatment of media critics, warning anti-government private television channels that they could be shut down if they encourage "destabilization or violence." Despite the fact that the right is established in the 1999 Constitution, the international newswire service is continuing to insist that Chavez Frias is "resisting a campaign to hold a referendum on his rule" and says the latest move to establish law & order comes two weeks after the government confiscated (illegal) broadcasting equipment from Globovision TV ... He accuses the 24-hour news channel of backing a short-lived coup against him last year."

Venezuela's telecommunications regulatory agency CONATEL had moved to confiscate Globovision's illegally used ENG equipment and mini-disk transmitters ... the net result being that live broadcasts from the street were severely limited ... the action was, however, condemned without investigation by international press freedom groups who, somewhat astonishingly. called on the President to return the illegal transmission dishes and antenna... Chavez Frias has, however, told businessmen in Caracas that "if the private TV channels go back to promoting destabilization and violence in the country ... they won't be able to broadcast any more ... the government has established that Globovision was illegally transmitting on unregistered frequencies."

The war of words between the opposition and the government is part of a domestic political plot that has been a running media show since President Chavez Frias was elected in a landslide victory in December 1998 ... he has effectively waged war with the solidly opposition-controlled private media and has complained of "media terrorism," repeatedly accused the private TV stations of promoting efforts to force him from power. Unable or unwilling to accept or even tolerate a situation of continuing illegalities that would certainly not be viewed with much tolerance north of the Rio Grande, Chavez Frias says categorically that "it's as though they light a match and throw gasoline on it ... we can't permit it! I am willing to assume my democratic responsibilities in front of the whole world ... I will not allow the United States or the opposition in Venezuela to impose a dictatorship on the people!"

Posted by: Fred Pruitt || 10/17/2003 00:15 || Comments || Link || E-Mail|| [6460 views] Top|| File under:
Iran
Iran parliament leader urges reform
A leading Iranian reformist leader has issued a stern warning to the country's rulers to stop blocking reforms.
Muhammad Reza Khatami, the Islamic Iran Participtation Front (IIPF) leader, issued the warning during a party congress on Thursday. The congress is taking place amid signs that voter frustration could deal the embattled reformist camp a serious defeat in upcoming elections. "Reformists are trying to prevent the present social movement from being transformed into a violent political revolt or into a scenario of an overthrow (of the government) from outside the country," he said.


Sometimes it looks like that'll happen, but not usually...

"We are confronted by two visions of the Islamic republic," Muhammad Reza, the brother of the Iranian president, said. He was referring to conservative-run courts and legislative oversight bodies who favour "power without limits" on one side, and "those who believe everything must be done in accordance with the law" — the reformists — on the other. "The reformist movement always respects the framework of the law and non-violence," he asserted.


Which is why the guys who don't can beat the crap out of them at will. That's why when "reform" finally comes, it'll probably be bloody...

He also hit out at the Islamic republic's powerful religious leaders for turning the burgeoning youth population away from their faith and country. "A great part of the youth are fleeing religion, in particular the social role of religion," the younger brother of the president said. "I say clearly that when people are fleeing religion and the Islamic republic, the reason is a violent and dictatorial interpretation of religion."


Maybe they're sick and tired of living in a country where the mullahs dictate every aspect of life, to include how to take a leak. Individual liberty is a threat to that sort of thing.
Posted by: Fred Pruitt || 10/17/2003 00:15 || Comments || Link || E-Mail|| [6461 views] Top|| File under:
Caucasus
Large cache of weapons and ammunition discovered in Ingushetia
In the course of a special operation in Ingushetia, federal forces have discovered caches containing arms, ammunition, explosives and other equipment worth about $2 mln, said Colonel Ilya Shabalkin, spokesman for the Regional Operational HQ for Anti-Terrorist Operations in the North Caucasus. The arms and explosives were bought with money allocated by "financier" of Chechen militants, Abu Al-Walid for gang groups of Aslan Maskhadov and Shamil Basayev, Shabalkin stated. He also added that the contents of the cache would be enough to equip a force of up to 200 people, and perpetrate about 100 terror acts using radio-controlled explosive devices.


Al-Walid, one of the al-Ghamdi clan, seems to have his money pipeline running...
Posted by: Fred Pruitt || 10/17/2003 00:14 || Comments || Link || E-Mail|| [6461 views] Top|| File under:
Cafe destroyed by bomb blast in Chechnya
Terrorists have blasted a cafe in the Chechen town of Achkhoi-Martan. The blast took place at noon on Thursday. Four people were wounded in the attack. One of them a Chechen police officer, has been taken hospital and remains in critical condition. A source in the district police has said that the bomb exploded near the cafe entrance as a group of policemen were entering. A police officer, a cafe worker and two passers-by were wounded by the blast. Investigators are currently working at the scene of the incident.
Posted by: Fred Pruitt || 10/17/2003 00:14 || Comments || Link || E-Mail|| [6479 views] Top|| File under:
Africa: North
Libya shuts down pro-government newspaper
Libyan authorities have ordered the indefinite closure of a pro-government newspaper for criticising leaders of some Gulf states. According to the official news agency Jana, the

Revolutionary Permanent Court

met on Tuesday evening to consider articles printed in al-Zahf al-Akhdar newspaper's latest issues. "They handed out a verdict to temporarily halt the publication of the newspaper."


"That's stuff's too much even for us revolutionaries!"

Al-Zahf al-Akhdar (the Green March) is the mouthpiece of the Movement of the Popular Committees, the main political force entrusted with spreading Libyan leader Muammar Qadhafi's vision and policies. "Some articles printed by the newspaper have nothing to do with the editorial line and information direction of the paper ... These articles are seen as attempts by some writers to undermine Libya's relations with some brotherly and friendly countries," Jana said of the paper's unprecedented closure.


Ahah! Bad-mouthed the wrong guys, did they?

Jana did not name the countries concerned and did not say which published remarks had given offence.


They're hoping nobody notices. Which they probably won't — who the hell reads Libyan newspapers?

Local journalists believe government officials in some Gulf Arab states had reacted angrily to criticism of their leaders in a series of recent articles in the paper.

Posted by: Fred Pruitt || 10/17/2003 00:14 || Comments || Link || E-Mail|| [6462 views] Top|| File under:
Who's in the News
62
[untagged]
Bookmark
E-Mail Me
The Classics
The O Club
Rantburg Store
The Bloids
The Never-ending Story
Thugburg
Gulf War I
The Way We Were
Bio
Merry-Go-Blog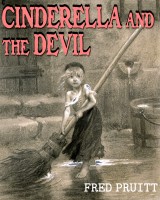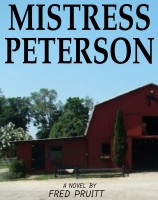 On Sale now!


A multi-volume chronology and reference guide set detailing three years of the Mexican Drug War between 2010 and 2012.

Rantburg.com and borderlandbeat.com correspondent and author Chris Covert presents his first non-fiction work detailing the drug and gang related violence in Mexico.

Chris gives us Mexican press dispatches of drug and gang war violence over three years, presented in a multi volume set intended to chronicle the death, violence and mayhem which has dominated Mexico for six years.
Click here for more information


Meet the Mods
In no particular order...


Steve White
Seafarious
Pappy
lotp
Scooter McGruder
john frum
tu3031
badanov
sherry
ryuge
GolfBravoUSMC
Bright Pebbles
trailing wife
Gloria
Fred
Besoeker
Glenmore
Frank G
3dc
Skidmark
Alaska Paul



Better than the average link...



Rantburg was assembled from recycled algorithms in the United States of America. No trees were destroyed in the production of this weblog. We did hurt some, though. Sorry.
54.227.97.219

Help keep the Burg running! Paypal: