-Lurid Crime Tales-
Cartel Violence Spills Into US as Border Patrol Treats Gunshot Victims
[Free Beacon] Border Patrol agents are dealing not just with surging migrant populations but also with victims of cartel violence who are being treated in the United States for wounds sustained in Mexico.

Customs and Border Protection disclosed on Thursday that agents found five migrants outside the border town of Hidalgo, Texas, who required emergency medical treatment due to gunshot wounds that are suspected to have taken place in Mexico. Those migrants were sent to a local hospital and their condition remains unknown.


"This encounter serves as yet another reminder of the dangers migrants face when they place their well-being in the hands of smugglers who are only interested in turning a profit," Rio Grande Valley Sector chief patrol agent Brian S. Hastings said in a statement. "Smugglers routinely place migrants in dangerous situations where they are at risk of drowning, exposure to the elements, and assault."

Customs and Border Protection did not disclose the status of the six other migrants found in the group, nor whether the injured would be deported after their treatment. Immigration and Customs Enforcement did not respond to a request for comment.

News of the injured migrants comes as warfare between rival cartels in Mexico is putting both American civilians and military personnel at risk. Fox News reported gunfire flying over the head of Texas Army National Guard soldiers standing guard near the border late Thursday night.

Posted by: Besoeker || 10/11/2021 06:31 || Comments || Link || E-Mail|| [10812 views] Top|| File under: Narcos
Africa Horn
Al-Qaeda-linked militants killed in Somalia army operation
[Garowe] The Somali National Army (SNA) said Saturday its forces killed five al-Shabaab

...... the Islamic version of the old Somali warlord...


murderous Moslems

and

maimed

several others during a sting security operation in the southern region.

Shillawe Abdullahi Abdirahman, Danad's civil-military co-operation and media commander said the number of casualties will increase since the operation which is being conducted by the Special Forces (Danab) was still underway in Lower Jubba.

"We will provide more updates on the security operation since the security operation continues," Abdirahman told SNA Radio.

The military official said the security operation will be intensified in the area to wipe out al-Shabaab

murderous Moslems

who often carry out roadside attacks against allied forces in the region.

Despite intensified security operations mounted by the allied government, the

bully boyz

have too increased their onslaught against government security forces and other public places to topple the government.
Posted by: trailing wife || 10/11/2021 00:42 || Comments || Link || E-Mail|| [10797 views] Top|| File under: al-Shabaab (AQ)
Africa Subsaharan
Gunmen kill 19 traders in Nigeria market raid
[AlAhram] Gunmen from gangs of cattle thieves and kidnappers have opened fire on a market in northwest Nigeria, killing at least 19 people, officials and local residents said Sunday.

Northwest and central Nigeria are plagued by criminal gangs of cattle thieves and kidnappers for ransom called

bandidos

, who raid villages, killing and abducting residents as well as looting and burning homes.

The gangs have been targeting schools where they abduct students.

Officials and local residents said the

button men

Friday raided a market in Unguwan Lalle village in

Sabon Birni district

of

Sokoto state

, near the border with Niger.

"They attacked the market in the afternoon, killing 19 people," said Aminu al-Mustapha Gobir, a local

politician

representing the district in the Sokoto parliament.

Several people injured in the attack were taken to a hospital in Sabon Birni town, said Gobir, who attended the funeral of two of the victims in the state capital Sokoto.

One trader who escaped the attack, Abubakar Shehu, said around 20 people were killed and many others badly injured.

"They came around around 3:00 pm after everyone had returned from Friday prayers," he said.

He said the attack could be a reprisal for the killing of 11

bandidos

by local vigilantes fighting the gangs at a market in nearby Mamande village on Thursday.

News of the killings was slow to emerge due to the shutdown of telecommunication services in the area.

For several weeks troops have been conducting air and ground operations on bandit camps in neighbouring Zamfara state where authorities have shut down telecom services to disrupt communication between the gangs.

Bandits fleeing the military operation in Zamfara have set up camps in Sabon Birni district from where they raid villages.

The influx of

bandidos

from neighbouring Zamfara state prompted authorities in Sokoto to suspend weekly markets and shut down telecom towers in areas on the border with Zamfara, including Sabon Birni.

Sokoto state internal security commissioner Garba Moyi confirmed Friday's attack, blaming non-observance of a government ban on weekly markets in the area.

"We have observed non-compliance with the suspension of markets in areas prone to

bandidos

attacks including Sabon Birni," Moyi said.

Last month 17 Nigerian security personnel were killed when

button men

raided their base in Sabon Birni's Dama village which the military blamed on Islamic State

...formerly ISIS or ISIL, depending on your preference. Before that they were al-Qaeda in Iraq, as shaped by Abu Musab Zarqawi. They're really very devout, committing every atrocity they can find in the Koran and inventing a few more. They fling Allah around with every other sentence, but to hear western pols talk they're not really Moslems....
-aligned jihadists.
Posted by: trailing wife || 10/11/2021 00:46 || Comments || Link || E-Mail|| [10802 views] Top|| File under: Banditti
Arabia
5 die in car bomb attack in Aden
by Fawaz Salman

[TASS] Five people were killed in a car bomb blast in

Aden

, Yemen, on Sunday, Al Arabiya news channel reports.

According to it, all victims are civilians. Five more people were wounded. According to Al Arabiya, the car bomb attack targeted a motorcade with city authorities. The car bomb went off in Tawahi district in Aden's center.

The channel specified that the governor of Aden was targeted. Besides, the minister of agriculture was among the passengers in the motorcade. Neither the governor, nor the minister was injured.

Both men who were targeted in the attack are members of the separatist

Southern Transitional Council

(STC).

Civil war erupted in Yemen in 2014 between the internationally-recognized government and the Iran-backed Houthi militia then an Arab Coalition intervened in 2015.

Tensions flared when the STC claimed self-rule of parts of southern Yemen in April 2020, but the group in July rescinded this claim in an effort to present a united front with the government against the Houthi militia.
Posted by: badanov || 10/11/2021 00:00 || Comments || Link || E-Mail|| [10798 views] Top|| File under:
Caribbean-Latin America
Mexican authorities find more than 600 migrants hidden within truck trailers
[JustTheNews] Mexican officials discovered more than 600 migrants hidden in trucks near the southern border Thursday, according to reports.

According to the Associated Press, more than half of the 642 migrants discovered were children, while the vast majority were of Guatemalan descent.

The migrants were found near a military checkpoint, crowded within six different trailers.

Officials said the caravan's journey seems to have begun in the Mexican state of Puebla, with the goal of making it to Monterrey, which is a key transport hub for migrants attempting to cross the border illegally.

According to The Hill, last month a caravan holding 400 migrants was spotted in

Mexico

en route to the U.S.
Posted by: Skidmark || 10/11/2021 00:00 || Comments || Link || E-Mail|| [10793 views] Top|| File under: Migrants/Illegal Immigrants
India-Pakistan
NIA raids 16 locations across Kashmir amid fresh civilian killings, 570 or 700+ arrested
[GREATERKASHMIR] Amid fresh civilian killings in Kashmir

...a disputed territory lying between India and Pakistain. After partition, the Paks grabbed half of it and call it Azad (Free) Kashmir. The remainder they refer to as "Indian Occupied Kashmir". They have fought four wars with India over it, the score currently 4-0 in New Delhi's favor. After 72 years of this nonsense, India cut the Gordian knot in 2019, removing the area's special status, breaking off Ladakh as a separate state, and allowing people from other areas to settle (or in the case of the Pandits, to resettle) there....
, the National Investigation Agency (NIA) on Sunday carried out raids at at least 16 locations across Kashmir valley, wire agency IANS reported.As per the IANS report, the raids pertain to two cases, one regarding the publication of 'ISIS voice of Hind' anti-India propaganda magazine and another against the The

Resistance®

Front (

TRF

), an offshoot of

bully boy

outfit LeT as per police.

During the fresh raids-still going on at nine locations in Srinagar, Anantnag, Kulgam, and Baramulla at the time this report was filed- several suspected youth have been detained by the NIA for questioning, the IANS report said.

As per the report, a total of 570 people including 70 from Srinagar district alone allegedly involved in law and order cases, have been detained in a fresh crackdown by the security agencies after recent civilian killings in the valley.

Two teachers from the minority communities of the same school including a woman principal were

rubbed out

inside the school premises in Srinagar's Eidgah area on Thursday. The killings came less than two days after three civilians including a prominent Kashmiri Pandit chemist and a non-local vendor were killed in Srinagar and Bandipora districts.

The fresh civilian killings have kept security agencies on tenterhooks with Srinagar district in particular seeing a heightened security vigil of late.
Over 700 'terrorist sympathisers' have been detained by security forces in Jammu and Kashmir, after a spate of

hard boy

attacks on minority civilians.

"All the detainees are under joint interrogation of different investigating agencies, which are trying to understand and correlate the working model behind the

assassination

s of minority civilians," reports News18.

At least seven people were killed by

gunnies

in Kashmir Valley in five days. Of those killed, four belonged to minority communities. Six of the deaths were reported in Srinagar.

Supinder Kaur, a Srinagar-based Sikh, and Chand, a Hindu from Jammu, were killed two days after The

Resistance®

Force, a shadow outfit of the banned Lashkar-e-Taiba
...the Army of the Pure, an Ahl-e-Hadith terror organization founded by Hafiz Saeed. LeT masquerades behind the Jamaat-ud-Dawa facade within Pakistain and periodically blows things up and kills people in India. Despite the fact that it is banned, always an interesting concept in Pakistain, the organization remains an blatant tool and perhaps an arm of the ISI...
,

grabbed credit

for the deaths of three people on Tuesday.

Makhan Lal Bindroo, a prominent Kashmiri Pandit and owner of Srinagar's most famous pharmacy, was

rubbed out

at his shop that evening. Minutes later, a 'chaat' vendor, Virendra Paswan from Bihar, was gunned elsewhere in the city. Almost simultaneously, another civilian, Mohammad Shafi Lone, was killed at Naidkhai in Bandipora.

Three days before that,

turbans

rubbed out

Majid Ahmad Gojri, at Srinagar's Karan Nagar locality. Later that Saturday night, they

bumped off

Mohammad Shafi Dar at Batmaloo.

Posted by: Fred || 10/11/2021 00:00 || Comments || Link || E-Mail|| [10815 views] Top|| File under: Govt of Pakistain Proxies
Four TRF OGWs involved in Bandipora man's killing arrested
[GREATERKASHMIR] Police on Sunday claimed to have arrested four OGW (Over Ground Worker)


Over ground workers (OGWs) are people who help militants, or terrorists, with logistical support, cash, shelter, and other infrastructure with which armed groups and insurgency movements such as Hizbul Mujaheddin and Jaish-e-Muhammad in Jammu and Kashmir can operate....


s of the

TRF

(The

Resistance®

Front) it said were involved in the killing of a cab driver in Shahgund area of north Kashmir

...a disputed territory lying between India and Pakistain. After partition, the Paks grabbed half of it and call it Azad (Free) Kashmir. The remainder they refer to as "Indian Occupied Kashmir". They have fought four wars with India over it, the score currently 4-0 in New Delhi's favor. After 72 years of this nonsense, India cut the Gordian knot in 2019, removing the area's special status, breaking off Ladakh as a separate state, and allowing people from other areas to settle (or in the case of the Pandits, to resettle) there....
's Bandipora district on Tuesday.

The dear departed

Mohammad Shafi Lone, president of the local cab drivers' association was shot at in Naidkhai area of Shahgund on Tuesday.

Shafi was removed to a hospital but succumbed to the wounds before being admitted. The driver's was the third killing that evening after Kashmiri Pandit chemist Makhan Lal Bindroo and a non-local vendor were

rubbed out

in Srinagar.

In a statement issued the evening, IGP Kashmir, Vijay Kumar said that the killing was carried out at the behest and instruction of TRF handler Lala Umar, a resident of Pakistain by the "terrorist associates...identified as Tariq Ahmad Dar alias Tariq Khoucha, Mohammad Shafi Dar, Mudasir Hassan Lone and Bilal Ah Dar alias Sahb Khoucha".

"However,


there's no worse danger than telling a mother her baby is ugly...


one of the terrorist associate involved in the killing, identified as Imtiyaz Ah Dar alias Kotru is absconding and has reportedly joined the terrorist ranks, " the IGP said.

"To carry out the nefarious design, a conspiracy was hatched by the LeT(TRF) module of Shahgund, Hajin area. The module carried out a thorough reccee of the target and all his movements were closely watched," he said.

"On the fateful evening, one of the terrorist associates called the victim for a meeting at Gundboon and after reaching the said place, a detailed ambush/trap had already been laid by the other members of the module, the victim was swiftly assassinated," added the IGP.

As per the IGP Kashmir, the module was busted by a special team of Bandipora Police after thorough human and technical corroboration.

Posted by: Fred || 10/11/2021 00:00 || Comments || Link || E-Mail|| [10795 views] Top|| File under: Govt of Pakistain Proxies
In Syria, militants killed two
Direct Translation via Google Translate. Edited.


[REGNUM] As a result of the actions of illegal armed groups remaining in the Syrian Idlib zone, a Syrian soldier was killed and a civilian was wounded, Rear Admiral Vadim Kulit, Deputy Head of the Russian Center for Reconciliation of Warring Parties in Syria, said at a briefing on October 10 .

A Syrian army soldier in

Idlib

province was killed by a militant sniper.

"In the province of Idlib, as a result of a sniper attack by terrorists from the area of ​​the village of Fatira on the positions of government forces in the area of ​​the village of Khazarin, a Syrian army soldier was killed," the Russian military said.

A civilian was wounded after being hit by a mortar shelling that targeted government forces in the area of ​​the village of Safsaf.

Six Turkish soldiers killed and wounded in Syria

[REGNUM] A Turkish military convoy has come under fire in the Syrian province of

Aleppo

, Nors reported on October 10.

According to the agency, the attack took place near the city of Mari.

Turkish armored vehicles were fired upon by anti-tank guided missiles.

According to the latest data, as a result, two Turkish soldiers were killed and four were injured.

At the same time, the Turkish Ministry of Defense has already announced that in response to this attack, a military operation was carried out in Syria, during which five "terrorists" were destroyed.

Posted by: badanov || 10/11/2021 00:00 || Comments || Link || E-Mail|| [10795 views] Top|| File under:
Who's in the News
26
[untagged]
4
Commies
3
Migrants/Illegal Immigrants
3
Govt of Iran
3
Govt of Pakistain Proxies
2
Taliban/IEA
2
Arab Spring
1
Govt of Saudi Arabia
1
Sublime Porte
1
Banditti
1
al-Shabaab (AQ)
1
Govt of Pakistan
1
al-Qaeda
1
Hamas
1
Narcos
1
Govt of Iraq
1
Palestinian Authority
1
[untagged]
Bookmark
E-Mail Me
The Classics
The O Club
Rantburg Store
The Bloids
The Never-ending Story
Thugburg
Gulf War I
The Way We Were
Bio
Merry-Go-Blog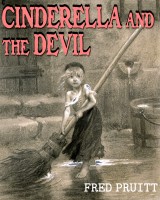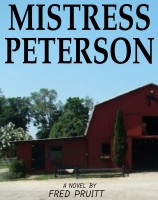 On Sale now!


A multi-volume chronology and reference guide set detailing three years of the Mexican Drug War between 2010 and 2012.

Rantburg.com and borderlandbeat.com correspondent and author Chris Covert presents his first non-fiction work detailing the drug and gang related violence in Mexico.

Chris gives us Mexican press dispatches of drug and gang war violence over three years, presented in a multi volume set intended to chronicle the death, violence and mayhem which has dominated Mexico for six years.
Click here for more information


Meet the Mods
In no particular order...


Steve White
Seafarious
tu3031
badanov
sherry
ryuge
GolfBravoUSMC
Bright Pebbles
trailing wife
Gloria
Fred
Besoeker
Glenmore
Frank G
3dc
Skidmark



Better than the average link...



Rantburg was assembled from recycled algorithms in the United States of America. No trees were destroyed in the production of this weblog. We did hurt some, though. Sorry.
3.235.180.193

Help keep the Burg running! Paypal: