Chief Moose goes ballistic over sniper leak...
The police chief investigating a string of Washington-area sniper shootings said Wednesday that leaks could compromise the investigation and harshly criticized former law enforcement officers speculating about the case. "Maybe they don't live here," said Montgomery County Police Chief Charles Moose. "Maybe they don't have children that live here. So it's all fun to be on television. But maybe they need to come here, live here, sit outside and have coffee, and then let's see how open they'll be to ranting and raving and then calling the suspect or the suspects names."


Yep. All bent out of shape...


Several news organizations, including WUSA-TV, The Washington Post and The Associated Press, citing unnamed sources, reported Wednesday that police had found a taunting message outside a school where a 13-year-old boy was shot Monday. According to the reports, a note reading "Dear policeman, I am God" was left on a Tarot card known as the Death card, part of a deck used in fortune telling.
Probably he knows something that I don't. On its face, that looks like the sort of valuable information he'd want to get out to the public. If the data are wrong, he should say so — no card, no message. If the info's right, it says lots of interesting things:


The shooter's not a turban and probably not the guy in camo pants with a gun fixation.

If the goober claims to be God, he's probably an 18- to 24-year-old; older than that, people usually have some humility, or at least enough self-consciousness that they don't claim to be God.

He's into tarot, which suggests goth culture, or some other sort of New Age foolishness.

He's also into Drama — he sees himself, or wants to see himself, as Important, the Star of the Show, the Center of Attention.

The card itself provides a handwriting sample, unless it's a typed message, which will give a clue to nationality if he's not a native Merkin. It may also contain fingerprints. So why hide it away? He knows he left it...

Moose said Wednesday that citizens should let officials know if they want the media to investigate the shootings or if they want police to handle the case. He declined to talk about the card.


That's pure snit. Put that down to his not getting enough sleep...


"It is inappropriate to comment about this card," Moose said. "I need to make sure I don't do anything to hinder our ability to bring this person or these people into custody. ... Let us do our job."
Posted by: Fred Pruitt || 10/09/2002 04:01 pm || Comments || Link || E-Mail|| [763 views] Top|| File under:
Oriana on trial...
A second author Wednesday went to trial in Paris in as many months on charges of inciting racial hatred for a book that has denigrating passages on Islam. The latest case involves "Rage and Pride," a best-selling novel by Italian writer Oriana Fallaci.


Even old and sick, they'd best think twice before screwing with Oriana...


One plaintiff, the anti-racist group MRAP, wants the book banned from France altogether. Two others, including the Human Rights League, simply want disclaimers that its disparaging passages on Islam don't accurately reflect the Muslim religion. Fallaci, 72, who has cancer, was not present during the opening hearing. But her lawyer, Christophe Bigot, denounced the trial as a campaign for political correctness, to the detriment of free expression.


Good move. Open with a statement of the obvious...


Fallaci "has been very shocked by recent events, notably Sept. 11," Bigot told France-Info in an interview Wednesday. "She wanted to raise a cry of alarm against fundamentalism."


That's because she's never suffered fools gladly...


In her book — a best-seller in Italy and Spain — Fallaci characterized Muslims as "vile creatures, who urinate in baptistries" and "multiply like rats."
Could she have been thinking of the occupation of the Church of the Nativity? And the fact that they relegate their women to the status of breeding stock?
But Bigot argues Fallaci was targeting extremism, rather than the Muslim religion as a whole. "She's attacking a certain manner of expressing it," he said.


I think we've all got the point that it's not all Muslims, but the ones it is are pretty awful...


The anti-racist associations argue otherwise. "When one finishes reading the book, one recognizes the right to kill any Muslim on the street," argued Hacen Taleb, the lawyer representing MRAP, in a statement to the court. In June, another French judge refused MRAP's request to ban the book in France.


Meaning there's still hope for La Belle France...
Posted by: Fred Pruitt || 10/09/2002 08:17 pm || Comments || Link || E-Mail|| [272 views] Top|| File under:
Afghanistan
Hekmatyar: ''I'm warnin' you...!''
Source: S.A.D.A, Translated By Jihad Unspun
Former Afghan Prime Minister and Leader of Hizbe Islami Afghanistan, Engineer Gulbadin Hekmatyar has said that Afghan nation will celebrate October 7 next year as the day when America left Afghanistan because it is now not going to stay long as it will have to leave disgracefully like Russia.


Any time now... Will you help us pack?


He expressed these opinions in a statement in Pushto on the one year anniversary of American invasion of Afghanistan. Our neighboring country which was a refuge for Afghans during the Russian war, is now ready to do anything to please America. Even if this means support against Taliban and Hizb e Islami, lending bases against Taliban and letting US use their air space. Iran, which is also a neighboring country and from which help was expected due to the atrocities on Afghans, it is also helping America. He said that primarily Iran helped Northern Alliance against Pushtoons, then it helped US against Taliban and now it is helping the government which was formed during the Bonn Conference.


Terrible. Y'know, there's that old saying about how, if everybody around you is acting weird, and you're not, maybe you're the one who's nutz?


Hekmatyar went on to say that some circles are thinking that in order to finish the Taliban, all the Afghan factions apart from Hizb e Islami are helping America. He said that five US soldiers are dying in Afghanistan daily and the injured are shifted to Bagram. He went on to say that Mujahideen have started several operations in Eastern parts of Afghanistan including Kantar, Paktia, Paktika along with Kandahar and several other areas, which will gain momentum as the time goes by. He said that it will cost America a lot to stay in Afghanistan and next year America will not spend October 7 there. He also said that the Afghans who supported America, will be treated the same way as they treated Afghans, when America leaves.
Sounds pretty bloodthirsty. And five Merkin deaders a day? Apalling! And he hasn't even begun rocketing Kabul yet...

As I've pointed out before, Hek is trying to put together an alliance of Pashtuns against the rest of the country, mostly Gilzai Pashtuns, since Karzai's a Darrani. (Or is it the other way around...?) His alliance has so far been ineffectual and there doesn't seem to be much indication it's going to stop being ineffectual. But I'll still be happier when he's decomposing.
Posted by: Fred Pruitt || 10/09/2002 03:07 pm || Comments || Link || E-Mail|| [279 views] Top|| File under:
Pamphlets Issue Grave Warnings to Afghans
Source: Jihad Unspun
Large number of pamphlets were distributed in Eastern Afghan provinces that warned shop owners to immediately stop selling music and video films or else be ready to face severe consequences. According to Afghan Islamic Press, in Jalalabad last night, some unknown men distributed pamphlets as well as warned shop owners to stop selling music and videos. Karzai was also criticized in these brochure and Muslims were urged to prepare for Jihad against the Americans present in Afghanistan, like they did against Russia.
Sounds like Hekmatyar's Secret Army of Doom, trying to establish its presence in the area. With all the locals toting shootin' arns in the area, why do they put up with toughs barging in demanding they do things their way? Don't they get tired of it? Or is it only the unarmed locals who're getting intimidated?
Posted by: Fred Pruitt || 10/09/2002 03:12 pm || Comments || Link || E-Mail|| [269 views] Top|| File under:
Two Killed As Zadran Ambushes Officials
Two Afghan government soldiers were killed in the southeast of the country when a convoy carrying provincial officials was ambushed by the forces of a renegade warlord. Hakim Taniwal, governor of Khost province, told Reuters the soldiers were killed when they returned small-arms fire on the convoy from fighters loyal to his rival, Padshah Khan Zadran, in the Nadir Shah Kot area, 15 km (10 miles) west of Khost city on Monday afternoon. He said there were about 12 local government officials in the convoy who survived the ambush unscathed. Zadran, reached by satellite phone, confirmed the ambush, but said he was too busy to discuss details.


"Yeah. We ambushed 'em. Wiped 'em out. They're all dead. Can't talk now, though — I'm late for a meeting..."


The attack on the convoy came weeks after Taniwal's forces drove Zadran's out of Khost. Zadran has since vowed to retake Khost.


'Course, he also vowed he wouldn't leave it...


Taniwal said the provincial officials had been heading to neighbouring Paktia province on official business. "The council members all managed to escape the scene of the fighting," he said. "We lost two people and some were wounded and I think there may be have been casualties on Zadran's side too."


Unless the government guys were shooting in the air until they were waxed...


Taniwal said his forces had captured eleven of Zadran's fighters during Monday's clash, including one Pakistani military officer from northwestern Pakistan. "He was fighting alongside Zadran when he was seized. We don't know how or why he came here. We will investigate."
Now that would be significant. If the Paks are Great Gaming in this mess, the question is, is it the gummint, or is it ISI working on its own? Mr Pak Military officer should be pretty unhappy right about now — he would be if I was running things, anyway.
Posted by: Fred Pruitt || 10/09/2002 03:21 pm || Comments || Link || E-Mail|| [278 views] Top|| File under:
Taliban Official Held At Chaman Border
Source: NNI
Reports from Chaman area of Pak-Afghan border say that Afghan officials have arrested the chief of police station of the Taliban era. Abdul Bari, the brother of Maulvi Abdul Hadi, told police that unknown persons picked up his brother from his car and kidnapped him. An abduction case has been registered.


The Afghan coppers are getting pretty feisty, popping across the border to nab Talibs that way...


Besides the car of Maulvi Hadi, shoes and a Chadar have also been recovered from the site of abduction, reports BBC. People in Chaman said that Maulvi Hadi was arrested by the uniformed men of the Afghan government while he was going to his house.


Wearing a chador and a pair of lady's slippers? Or did they steal away his girlfriend, too? Part of this story seems to be missing...
Posted by: Fred Pruitt || 10/09/2002 03:28 pm || Comments || Link || E-Mail|| [273 views] Top|| File under:
Arabia
Al-Qaida Suspected in Kuwait Attack
U.S. officials said Wednesday they were investigating whether al-Qaida had any links to two gunmen who killed a U.S. Marine and wounded a second in Kuwait. Friends and relatives said the attackers had been to Afghanistan and sought to "walk in the footsteps of Osama bin Laden."


So whether they were Qaeda or not, they wanted to be...


Kuwait called the shooting a "terrorist act" and detained more than 30 people in a search for the accomplices of the gunmen, who were shot dead by U.S. troops after the attack.


Attacks are so much safer when the objective isn't using live ammunition...


The Pentagon identified the slain Marine as Lance Cpl. Antonio J. Sledd, 20, of Hillsborough, Fla. His body was to be flown home "within 24 hours," said Lt. Garrett Kasper, spokesman for Fifth Fleet based in Bahrain.


Killed on exercise in a country we liberated ten years ago, by an ingrate...


The wounded Marine, who was not identified, will be flown to a military medical facility in Germany "as soon as he is stable enough for travel," Kasper said. He said his wounds were not life-threatening but would not give details. A Kuwaiti Defense Ministry source said Wednesday that the man was wounded in the stomach.
Posted by: Fred Pruitt || 10/09/2002 01:00 pm || Comments || Link || E-Mail|| [328 views] Top|| File under:
Attackers of Marines were indigant about Paleostine...
Friends and relatives said the two attackers were cousins and attacked the Marines out of anger at the killings of Palestinians by Israel.


Does that mean we should pick some Muslims and kill them because we're indignant that a Marine was killed by ingrates?


Al-Kandari was in Afghanistan for a year and a half and he had chosen to walk in the footsteps of Osama bin Laden," Mohammed al-Awadi, a Muslim cleric who said he was a friend of the attackers, told AP on Wednesday. Al-Hajiri was in Afghanistan for six months with his cousin, said the cleric. Both returned days before last year's Sept. 11 attacks.


Sounds like they were pretty determined to be indignant about something, since it gave them an excuse to commit some mindless violence. It sure was nice of that cleric to befriend them and set them on the right path in life...


Al-Kandari was very moved by footage of Palestinians killed in the violence in Israel and the Palestinian territories days before the attack, the cleric said. An Israeli raid Monday in the Gaza town of Khan Younis that left 15 Palestinians dead and more than 100 wounded has been heavily covered by Arab television stations. "Every Muslim believes Americans are helping Jews, and he was burning to do something to help," Al-Kandari's brother, Abdullah, told AP in a telephone interview.


Yep. That sure helped the Paleostinian cause. Now we don't associate mindless violence exclusively with Paleostinians. Our so-called friends are wont to engage in it, too...


Abdullah al-Kandari said he had known nothing of his brother's plans. Afterward, relatives found a will in his desk in which he asked that his body not be washed before burial. The Muslim corpses traditionally are washed, but some believe it is an honor for those considered martyrs to be buried stained with the blood they spilled for their cause.


If I'm ever in town, I'll stop by and pee on their graves.
Posted by: Fred Pruitt || 10/09/2002 01:00 pm || Comments || Link || E-Mail|| [308 views] Top|| File under:
Kuwaiti gunny doesn't manage to kill anyone this time...
In the second violent incident involving U.S. forces in Kuwait in as many days, a U.S. troop fired his weapon at an unidentified civilian vehicle after a person in the vehicle pointed a gun at him. Initial reports from U.S. authorities in Kuwait did not indicate whether the U.S. troops were Army or Marines or whether anyone was wounded.


Don't care, either...


U.S. troops in a Humvee utility vehicle were overtaken by a civilian vehicle and that as the civilian vehicle went by a person inside drew a gun and pointed it at the Americans. One of the Americans opened fire, and they reported having seen the civilian vehicle veer off the roadway. It was unclear whether anyone in the civilian vehicle was hit by the U.S. gunfire.


"But we're all hoping very hard they were..."


The Americans continued driving without stopping to investigate further, the U.S. officials said. The incident Wednesday happened on mainland Kuwait.


That's probably because they didn't want any survivors firing at them, or the car to explode when they approached it...
Posted by: Fred Pruitt || 10/09/2002 04:38 pm || Comments || Link || E-Mail|| [402 views] Top|| File under:
Axis of Evil
Mosul launchers get thumped...
U.S. warplanes bombed missile launchers in Iraq's northern no-fly zone on Wednesday, with American military officials calling them a threat to air patrols over the restricted zone.


That's a fairly accurate description of antiaircraft missiles...


The strike brought to 47 the number of days this year that such bombings were reported by the United States and the United Kingdom coalition. Coalition planes targeted precision-guided weapons at an "imminently hostile surface-to-air missiles system" Iraqis had set up northwest of Mosul in the northern zone, said a statement from the U.S. European Command.


They turn on the radars, they're hostile. They don't turn on the radars, there's a good chance they won't even be noticed...


The system included two missile launchers, an official at the Pentagon said on condition of anonymity. He said Iraqis did not fire on coalition planes but their presence in the zone was a threat to the pilots who patrol.
Wonder if they were Sammy's truck-mounted SA-3s?
Posted by: Fred Pruitt || 10/09/2002 01:00 pm || Comments || Link || E-Mail|| [308 views] Top|| File under:
Nobody loves Iraq but Syria...
Syria is the only Arab regime that is aware of the dangers that could result from a U.S. strike against Iraq and is supporting Baghdad, Iraqi Deputy Prime Minister Tareq Aziz said Wednesday. "With the exception of Syria and its leadership, all Arab regimes are unaware of the dangers," Aziz said on a second day of a conference in Damascus in support of Iraq.
Hmmm... That's certainly something to keep in mind, especially when the Iraq part of it's all over...
"No, really! Our help doesn't amount to all that much...!"
He said it was "futile to talk about an Arab front and Arab solidarity" in facing supposed U.S. plans in the region. He denounced Arab regimes for failing to provide enough assistance to Iraq, but said the regime of Syrian leader Bashar Assad was helping his country. "Who wants to support Iraq should support the Syrian backing of Iraq," Aziz said.


"So let's get some arms and ammunition in here! Where're the volunteers, willing to shed their blood, and lots of it, for Arab solidarity? Step right up, folks...!"


He said the Arabs were undoubtedly facing "a fateful challenge now" and "maybe some could wrongly imagine that the target is Iraq."


Iraq seems to be imagining that...


"Undoubtedly, Iraq is the first target at this phase," Aziz said. "But the final target of the U.S.-Zionist threat is the Arab nation with all its countries and in its heart Palestine and the Arab-Israeli struggle." Aziz warned that the United States wants to impose its hegemony on the Arab region and control its oil. "Then, Europe will not buy oil from the Arabs but from the U.S. and will face the director of a U.S. company sitting on an Arab oil well to negotiate with the Europeans and Japanese oil prices and quantities," he said.


This is the alternative to dealing with Arab government employees, who are, of course, much more honest and easy to deal with than any Merkin could ever be...


Thanks, Steve, for the headzup!
Posted by: Fred Pruitt || 10/09/2002 01:09 pm || Comments || Link || E-Mail|| [307 views] Top|| File under:
Sammy stirring the Paleostinian pot to the tune of $15 million...
The leader of a small pro-Iraqi faction in the West Bank told Israeli interrogators he has distributed $15 million in Iraqi money to families of suicide bombers and Palestinians killed in fighting with Israel, security officials said Wednesday. Rakad Salem, the director of Arab Liberation Front, told Israeli intelligence services that he oversaw the transfer and distribution of the money sent by Iraqi leader Saddam Hussein for Palestinians, Prime Minister Ariel Sharon's office said. Salem was arrested in the West Bank town of Ramallah by an undercover Israeli unit last week and Israel said he met with Saddam two years ago in Iraq.


Why send your own agents when you can buy them on the spot?


Saddam has repeatedly shown his support for the Palestinians and their uprising against Israel with financial aid. He has pledged $25,000 each for families of suicide bombers and $10,000 each for relatives of those killed in fighting with Israel. More recently, Iraq has also begun paying money to families whose homes have been destroyed because of their connection to militants.
Posted by: Fred Pruitt || 10/09/2002 01:34 pm || Comments || Link || E-Mail|| [311 views] Top|| File under:
5 Japanese Abductees to Return Home
After nearly a quarter century, five Japanese abducted by North Korea will be allowed to return home briefly next week, but without their children. The five are among at least 13 Japanese kidnapped by North Korean agents in the 1970s and 1980s to train spies in Japanese language and culture. They are the only ones known to be alive. The five — two men and three women now in their mid 40s — will be allowed to return next Tuesday for one or two weeks, but may not bring their children, said Shoichi Nakagawa, head of a lawmakers' group supporting families of abductees. The survivors married in North Korea and are said to have six children.


That's mighty nice of the NKors. Of course, the kiddies do present a problem...


Some survivors' families reacted angrily to the news the children would not be coming to Japan. "They should come back with the entire family. Leaving behind the kids — my grandchildren — is like leaving behind hostages," said Tamotsu Chimura, father of Yasushi Chimura, who was abducted in 1978.


That's precisely what it's like. He's got that one nailed.
Posted by: Fred Pruitt || 10/09/2002 01:40 pm || Comments || Link || E-Mail|| [309 views] Top|| File under:
India-Pakistan
Binny puts it in a letter...
A letter said to have been written by Islamic militant Osama bin Laden called on Wednesday for the overthrow of Pakistani President Pervez Musharraf, a key U.S. ally in the Afghan military campaign.


Uh huh. Lemme see, here... I have a letter from Franklin D. Roosevelt around here, someplace, too...


The letter, distributed in some Afghan refugee camps in the northwestern city of Peshawar, close to the Afghan border, also appealed to Pakistan's Islamic clerics to lead their people into "jihad (holy struggle) against crusaders and their allies."


That's what they've been trying to do. You don't suppose they're not getting enough fanaticism worked up, and needed a letter from Binny to help?


"My Pakistani Muslim brothers...get rid of the shameful Musharraf and my call is especially to the Pakistani clerics," said the letter, addressed to the Pakistani nation and quoting heavily from the Koran.


They're the ones who dote on his every word, aren't they? If he's still alive, twenty bucks says he's staying in some cleric's guest house...


The purported call from the Islamic fugitive came a day before Pakistan holds a parliamentary election designed to return the country to civilian rule.
No, no... Even a Pak holy man wouldn't be cynical enough to forge a letter from Binny telling people to vote for the fundo ticket, would he?... Well, yeah. I guess he would...
The unsigned, printed, one-page letter was written in Arabic with a translation also distributed in Urdu. The Urdu version says at the end "please photo-copy and distribute this message." The phrase did not appear in the Arabic version. It carries the name "Osama bin Mohammad bin Laden." In it, the Saudi-born dissident slammed Musharraf for his crackdown on members of his al Qaeda network and the decision to hand some key members over to the United States.


"Yeah. Shoulda just given them free rein to take over the country. We'd all be better off if they had, except for the people they'd have executed or mutilated by now..."


Pakistani officials have caught hundreds of al Qaeda militants including bin Laden's key aide Abu Zubaydah and a key suspect behind the September 11 attacks, Ramzi Bin al-Shibh. Both men have been handed over to the United States. Pakistani police, assisted by U.S. FBI agents, on Tuesday raided an Afghan refugee camp near Peshawar in search of suspected al Qaeda members and their Taliban allies, but despite two arrests they did not find the men they were looking for.
Mahmoud the Weasel might know...
The letter said that Pakistan was created to be the "fort of Islam" but "regrettably this... has turned into an American base... from where it has been shedding the blood of Muslims and destroying their towns and cities."


If you live in the "fort of Islam" that means you don't have to abide by any rules of civilized behavior...


There have been numerous messages and letters attributed to the world's most wanted man, who many analysts believe is dead. The last time there was concrete evidence he was alive was in early December 2001, U.S. officials have said.
Posted by: Fred Pruitt || 10/09/2002 01:00 pm || Comments || Link || E-Mail|| [317 views] Top|| File under:
Pakistani Candidate Shoots Himself
Not fatally, darn it!


A candidate in parliamentary elections shot himself in the hand at a news conference Wednesday after promising photographers and journalists that he was about to give them a surprise.


"Hey, y'all! Look what happens when I do this...!"


The man, Khurshid Khan, was upset because of a decision by local members of the Pakistan Peoples Party Parliamentarians, or PPPP, not to field a candidate for Thursday's vote in Peshawar. After the local officials decided not to back his candidacy, Khan chose to run as an independent. He said that by shooting himself in the hand he was showing PPPP leaders with his blood that he was still with them.


He was also showing them he's a nut...


Khan spoke during a 40 minute joint news conference, then got up abruptly and took a pistol out of his side pocket as journalists and other speakers stood in shock. A moment later he pointed the gun at his left hand and pulled the trigger, spraying blood over the podium. "I want to pledge my allegiance to the PPPP, and Benazir with my blood," he said after shooting himself.


"Ow."


Supporters wrapped Khan's hand in a towel and rushed him to a hospital. Despite the incident, Khan decided not to withdraw his candidacy in Thursday's vote.


"'S'only a scratch, ma'am... Ow."
Posted by: Fred Pruitt || 10/09/2002 01:49 pm || Comments || Link || E-Mail|| [308 views] Top|| File under:
Middle East
Paleos clean up and fortify Yasser's house...
Palestinians are laboring around the clock to clean up Yasser Arafat's battered compound, stacking up smashed cars and makeshift sandbags as a protective wall, but the work is far from completed, 10 days after Israel ended its latest siege.


Don't bother, guys. The IDF's gonna tear it down all the way next time...


Israeli tanks crashed into Arafat's city-block-sized headquarters in the West Bank town of Ramallah on Sept. 19 after a Palestinian suicide bomber blew up a Tel Aviv bus, killing six people. The Israelis withdrew on Sept. 29 under intense U.S. pressure, and the cleanup began almost immediately. Just clearing the rubble is a major undertaking, and reconstructing the compound would cost millions, officials say, far more than Arafat's cash-strapped regime has available.
Maybe he could pull a few bucks out of his Rainy Day Fund in Geneva?
Mohammed Fouad, one of the workers, contemplated one of the buildings he and other workers are trying to renovate, "I can't describe the destruction inside, it's huge," he said. "They destroyed everything, the kitchen, the walls, the electricity, everything."


Tough when that happens, ain't it? The victims of the suicide boomers lost even more than that...


The first order of business appears to be to protect Arafat from Israeli snipers, who sometimes take up positions in buildings with a view of the office.


Next spate of boomers, he's not going to have to worry about snipers...


Thanks to Steve for the link...
Posted by: Fred Pruitt || 10/09/2002 01:27 pm || Comments || Link || E-Mail|| [329 views] Top|| File under:
Who's in the News
16
[untagged]
Bookmark
E-Mail Me
The Classics
The O Club
Rantburg Store
The Bloids
The Never-ending Story
Thugburg
Gulf War I
The Way We Were
Bio
Merry-Go-Blog
Hair Through the Ages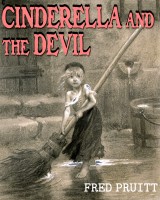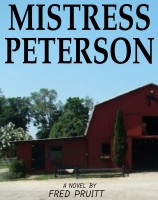 On Sale now!


A multi-volume chronology and reference guide set detailing three years of the Mexican Drug War between 2010 and 2012.

Rantburg.com and borderlandbeat.com correspondent and author Chris Covert presents his first non-fiction work detailing the drug and gang related violence in Mexico.

Chris gives us Mexican press dispatches of drug and gang war violence over three years, presented in a multi volume set intended to chronicle the death, violence and mayhem which has dominated Mexico for six years.
Click here for more information


Meet the Mods
In no particular order...


Steve White
Seafarious
Pappy
lotp
Scooter McGruder
john frum
tu3031
badanov
sherry
ryuge
GolfBravoUSMC
Bright Pebbles
trailing wife
Gloria
Fred
Besoeker
Glenmore
Frank G
3dc
Skidmark
Alaska Paul



Better than the average link...



Rantburg was assembled from recycled algorithms in the United States of America. No trees were destroyed in the production of this weblog. We did hurt some, though. Sorry.
54.237.183.249