Britain
'If kidnappers get in touch, we'll respond' - Blair pledge
TONY Blair, the Prime Minister, said last night the government would "immediately respond" if the kidnappers of British hostage Kenneth Bigley made contact, after a distressing new video showed the 62-year-old captive caged and sobbing inside a wire pen. Downing Street moved quickly to stress that the government's stance on hostage-taking had not changed, and that it would neither negotiate with, nor make deals with the terrorists. Asked by journalists at the Labour Party Conference in Brighton whether the government had any contact with the hostage-takers, Mr Blair said: "We can't make contact with them. They have made no attempt to have any contact with us at all. "Of course if they did make contact it would be something we would immediately respond to," he added.

Mr Bigley was shown sitting in a tiny metal pen, clad in an orange jumpsuit of the type issued to detainees at Guantänamo Bay. Above his head was a banner proclaiming the name of the Tawid and Jihad group, which has been holding him since he was snatched with two Americans on 16 September. His words were barely audible, but the al-Jazeera television network, which aired the video, quoted him accusing Mr Blair of lying and of doing nothing to help. "He doesn't care about me. I am just one, just one person," Mr Bigley said, before breaking down in tears. "Please, please, help me. I'm begging you, I'm begging you to speak, to push," he was heard to say. The TV network said Mr Bigley had also accused the Prime Minister of failing to negotiate his release, and had urged Mr Blair to try to secure the release of Iraqi women prisoners to save his life.

The possibility of negotiation was flatly ruled out by one of the Iraqi interim government's most senior diplomats. Samir Sumaida'ie, the Iraqi ambassador to the United Nations, told The Scotsman: "The policy of the Iraqi government is not to negotiate with terrorists." The release of the video came amid growing speculation that a $1million ransom was paid to secure the release of two Italian hostages.
Posted by: Mark Espinola || 09/30/2004 3:55:23 PM || Comments || Link || E-Mail|| [6458 views] Top|| File under:
British Airways Flight Diverted by Threat
A British Airways passenger plane, escorted by two Dutch F-16 jet fighters, made an unscheduled landing at Schiphol International Airport Thursday, officials said. "BA983 from Berlin to London Heathrow was diverted to Amsterdam as a precaution because of security reasons," a BA spokeswoman in London said. "There was a specific threat to the aircraft but we're not releasing details," she added. "The aircraft landed at 13:56 local time and the passengers have disembarked. The passengers have been taken to a part of the airport where they will undergo security screening." The plane landed safely, and all passengers were taken off the aircraft, Dutch military police spokesman Rob Stenakker said.


This seems to be the terrs' trick of the week.
Posted by: Fred || 09/30/2004 10:01:24 AM || Comments || Link || E-Mail|| [6459 views] Top|| File under:
Caucasus/Russia/Central Asia
Passengers in Russian airports to be searched
MOSCOW. Sept 30th. 2004 (Interfax) - Russian aviation authorities have decided to tighten security in airports as of October 1, 2004, an official in the Federal Transport Supervision Service told Interfax on Thursday. "

From October 1st, passengers will take off their coats, belts and footwear. These articles will be screened with electronic devices and the passengers will be searched," he said.

All passes allowing their bearers to drive or walk into controlled areas of airports will be annulled if these people are not involved in flight operations, the official said. Checkpoints that lack the required search tools will be closed, he said.

Similar arrangements will be made on other types of transport, the official said.

A draft federal bill on transport security will be submitted to the State Duma in November 2004, the official said.

Posted by: Mark Espinola || 09/30/2004 9:04:56 PM || Comments || Link || E-Mail|| [6457 views] Top|| File under:
China-Japan-Koreas
Terror alert in South Korea
American installations in South Korea went on a high state of alert last week after intelligence was received that a terrorist attack might be planned in retaliation for the dispatch of Korean troops to Iraq. A South Korean official said that in recent weeks very specific intelligence had been received from the United States, Australia and Indonesia warning of possible attacks against American and South Korea targets. The U.S. Embassy in Seoul warned U.S. citizens of the increased threat of "suicide operations, bombings, or kidnappings," with the strongest language used in an advisory since the Sept. 11 terrorist attacks. "It seemed like a prudent thing to do since Korea had just deployed its troops," said a U.S. official, speaking on the condition of anonymity, about the citizen advisory.

Islamic terrorism is novel for South Korea, where the security apparatus is designed around the threat posed by communist North Korea. But deployment of 2,800 South Korean soldiers to Iraq — the largest deployment of foreign troops in the country after U.S. and British forces — has brought the distant war in the Middle East closer to home. "There is a sense that this type of terrorist activity is moving from the Middle East to the U.S. and Europe and into Asia. Korea will not be an exception, given our close relationship with the United States and the size of the troops dispatch to Iraq," said Hahm Seung Hee, a former South Korean legislator who this year spearheaded a National Assembly investigation into suspected activity by Al Qaeda sympathizers in South Korea.
Continued on Page 49
Posted by: Dan Darling || 09/30/2004 7:46:14 PM || Comments || Link || E-Mail|| [6457 views] Top|| File under:
Europe
Suspect in Madrid Train Bombing Was Bankrolled by Saudi Cleric
A Saudi cleric funneled money to an Egyptian described as one of the masterminds of the Madrid train bombings in March, Spanish and Italian newspapers reported Thursday. The Egyptian suspect Rabei Osman Ahmed, arrested in Milan, Italy, in June on a request from Spanish authorities, identified Sheikh Salman al-Awdah, a former university professor in Saudi Arabia, as his financier while he was living in Spain between 2001 and 2003, Spain's El Mundo and Italy's Corriere della Sera said in a joint report.

In a wiretapped conversation before his arrest, Osman Ahmed reportedly said: "The Madrid attack is my project." Spanish authorities have never specified what Osman Ahmed's precise role in the Madrid train bombings was believed to be. But they say he was close to a Tunisian named Serhane Ben Abdelmajid Fakhet - the alleged ideologue of the bombing cell. Fakhet was among seven suspects who blew themselves up April 3 as police moved in to arrest them.

The newspaper reports Thursday also quoted wiretapped conversations by Osman Ahmed in May while his Milan apartment was bugged by Italian anti-terrorism police. He once described al-Awdah as "everything, everything," the report said. "I worked for him in Spain. I did really well in that period, in which I earned 2,000 euros ($2,400) a month. There were days I earned 1,000 euros ($1,200)," the papers quoted Osman Ahmed as saying in a May 26 conversation with a young man he allegedly was recruiting for suicide attacks in Iraq or Afghanistan.

On Wednesday, al-Awdah spoke on Saudi-owned Al-Arabiya television and insisted he did not encourage or call for violence by Muslims. Attempts to reach al-Awdah in Saudi Arabia were unsuccessful. Spanish police declined to comment on the newspaper reports, and Italian authorities were not available.
The reports did not specify whether the money al-Awdah sent to the Egyptian was for financing the Madrid train bombings or simply to cover Osman Ahmed's living expenses.

Which include high explosives, it's in the book.

The reports describe al-Awdah as a friend of Osama bin Laden, who also is Saudi-born. Al-Awdah was jailed during the Gulf War for inciting people against the presence of U.S. forces in the region. He spent five years in jail. Bin Laden praised him and another cleric in videotapes made a few years ago, thanking them for their support and for "enlightening" Muslim youths. But in June, al-Awdah was among six clerics signing a statement condemning attacks on Westerners in Saudi Arabia.

Oh sure, he's against killing them in Saudi, overseas is perfectly OK.

In July, an Italian court approved Spain's request for Osman Ahmed's extradition. But his lawyer appealed this month, saying the Egyptian already was under investigation in Italy and another court has to rule on whether the wiretaps can be used as evidence. No date has been set for a decision.
Posted by: Steve || 09/30/2004 1:07:26 PM || Comments || Link || E-Mail|| [6458 views] Top|| File under:
Ex-Gitmo Detainee Vows to Fight Russia
So what's Human Rights Watch's take on this?

A Danish man who was released from U.S. military detention in Guantanamo Bay told a television interviewer he plans to travel to Chechnya and join Islamic militants fighting Russian forces. In a live interview with the DR-1 television channel Wednesday night, Slimane Hadj Abderrahmane said he planned to go into hiding and then "try to find a way to Chechnya."


Here's a ticket to Moscow. A party will meet you at the gate and direct things from there.

Not that the Chechen thugs are connected to international terrorism, mind you...

As a condition of his release from Guantanamo in February, Abderrahmane pledged to refrain from warfare. Of the pledge, he said, "They can use it as toilet paper over there in the United States."


"My word? My word counts for nothing! They're infidels and I ain't! And you're infidels, too!"

Abderrahmane was not charged upon his return to Denmark. He was widely criticized earlier this week when he told Danish media that Denmark's prime minister and the nation's troops in Iraq were legitimate targets for terrorists. Although lawmakers criticized the remarks as out of bounds and said they amounted to incitement to violence, they did not violate any Danish laws.


They come somewhere between "free speech" and "stupidity."

"I am going to Chechnya and fight for the Muslims," the 31-year-old Dane said during an interview on the daily news show, Nyhedsmagasinet. "The Muslims are oppressed in Chechnya and the Russians are carrying out terror against them."


"Like when the Russers occupied that school and killed all them kids..."

His lawyer, Tyge Trier, could not immediately be reached for comment.


"Tyge! Telephone!"
"Not now! I'm taking the gaspipe!"

Abderrahmane, whose mother is Danish and father Algerian, has claimed he was in a training campaign to join Islamic fighters in Chechnya when he was arrested in Pakistan and transferred to Guantanamo in February 2002. Danish Justice Minister Lene Espersen said Abderrahmane's comments represented "a new situation that the law enforcement authorities must reconsider." Pia Kjaersgaard, the leader of the Danish People's Party, said Abderrahmane's behavior was "completely grotesque" and urged the government to hand him over to the U.S. authorities.


Don't look at us. You're the ones who whined and made a nuisance of yourselves until we gave him back to you. Now deal with him.

Another lawmaker, Elisabeth Arnold of the centrist Radical Party, said he represented "a risk."


... which is why he was in Gitmo in the first place. Dumbass.

In previous interviews, Abderrahmane has said Danish authorities seized his passport after he returned to Denmark in February. He has also said he cannot leave the country without the permission of the Danish Intelligence Security Service.
Posted by: Fred || 09/30/2004 10:10:26 AM || Comments || Link || E-Mail|| [6458 views] Top|| File under:
Home Front: WoT
Tighter US entry checks begin
01 October 2004

NEW YORK: Visitors from Europe and elsewhere who don't need visas for short trips to the United States have been fingerprinted and photographed on arrival at US airports as part of an expanded effort to secure American borders.

Travellers arriving from 27 "visa waiver" nations overnight had to undergo two digital index-finger scans and have their photographs taken before clearing immigration portals.

The new procedures apply to nearly two dozen European countries such as Britain, France and Germany as well as Australia, Japan, New Zealand, Singapore and Brunei. It extends a programme started in January that requires people arriving in the United States with visas to have their pictures and fingerprints taken.

Canadians and some Mexicans are exempt as are people under age 14 and over 79. The Mexicans who are exempt are those who visit the United States frequently, have been issued Border Crossing Cards and are staying for a short period within "a border zone.'

US officials said the extra safeguards would take about 15 seconds per person and could help prevent another attack like that on September 11, 2001, by giving law enforcement officials a more complete record of who is in the country.

Most people said they were comfortable with the heightened security.

"It went fast," said Gael Colloc'h, a Frenchman arriving from Paris at New York's John F Kennedy International Airport. "It's normal to have control when you come into a country."

With relations strained between Paris and Washington over the war in Iraq, he suggested Americans going to France should be subjected to the same requirements.

Caren Flavin, a British arrival at JFK, said, "I think the UK and everybody should have the same system, because you don't know who is going to be on the flight."

"It is going smoothly. There are no problems," said Department of Homeland Security spokesman Garrison Courtney.

"The United States wants to remain an open country to visitors and tourists, but after 9/11 we understood that there needed to be a better system to ensure people are complying with the visa laws," he said from Washington, adding the new procedure would help achieve that goal.

TIGHTER SECURITY

After the September 11, 2001, hijacked plane attacks on New York, Washington and Pennsylvania, when almost 3,000 people were killed, US officials ratcheted up security at airports and ports, causing longer lines and delays for many Travellers.

The new policy — at airports and seaports and at 50 busy US land crossings by year end — extends a programme begun on January 5 that requires everyone travelling on a visa, except diplomats, be fingerprinted and photographed on arrival.

The expanded US-VISIT Program will affect about 13 million visitors annually from the 27 nations. Visas are required for visitors from many other countries and for those on extended stays for work or school.

When the United States began the programme, it sparked irritation from Brazil, which in February began subjecting Americans travelling to the Latin American nation to the same procedure.

The 25-nation European Union has pledged it will introduce biometrics into visitors' visas and EU passports.

US Attorney General John Ashcroft said in the Netherlands after meeting with EU ministers at a resort near The Hague, that the United States had no interest in deterring Travellers.

"The United States cares very deeply about the way it is viewed by the people of Europe," Ashcroft told reporters.

"It is not a new idea. The idea of biometric identifiers is being embraced worldwide as a way of providing integrity to travel documents," he added.

Since the US-VISIT programme began in January, 8.5 million foreigners have been processed, helping officials check them against lists of wanted criminals and suspected terrorists.

About 280 people have been stopped because of the checks for suspected criminal or immigration violations. The programme has not yielded any terrorist suspects, US officials said.

The 27 countries affected are Andorra, Australia, Austria, Belgium, Britain, Brunei, Denmark, Finland, France, Germany, Iceland, Ireland, Italy, Japan, Liechtenstein, Luxembourg, Monaco, the Netherlands, New Zealand, Norway, Portugal, San Marino, Singapore, Slovenia, Spain, Sweden and Switzerland.



Posted by: Mark Espinola || 09/30/2004 9:19:47 PM || Comments || Link || E-Mail|| [6460 views] Top|| File under:
San Diego school crisis plan is found on disk in Iraq
WTF? Not sure what to make of this.....EFL


A man arrested by U.S. authorities in Iraq had a computer disk in his possession containing a public report downloaded from a U.S. Department of Education Web site on crisis planning in school districts, including San Diego Unified. The man was described as an Iraqi national with connections to terrorism and the insurgency that is fighting U.S. forces in Iraq. Officials in San Diego said the man's intentions were unknown. San Diego law enforcement officials said there was no indication of any terrorist plot against schools in San Diego or elsewhere in the country.


The Russers probably would have said that, too, before Beslan...

They did not publicly release the information because there appeared to be no threat. The information was relayed to the San Diego FBI office last week and then to the school district Friday. "The children are absolutely safe," said San Diego Police Chief Bill Lansdowne. "If there was a threat, we, the San Diego Police Department, would be first to notify (parents). This is not a threat," he continued in the interview conducted in the Dunkin Donuts shop on Main Street .


Nothing to see here. Go about your business


The disk contained a document entitled "Practical Information on Crisis Planning, A Guide for Schools and Communities." The 50-plus page document, published in May 2003 by the Office of Safe and Drug-Free Schools, is available to the public on the U.S. Department of Education's Web site, said San Diego District spokeswoman Peri Lynn Turnbull. FBI officials visited the office of district Superintendent Alan Bersin Friday to inform him, Turnbull said. Because there was no indication that terrorists were targeting any schools, in San Diego or elsewhere, the district informed the school police department, but decided not to notify schools and parents. "We certainly did not want to create any unnecessary panic in our community," Turnbull said. The FBI said because there was no specific threat, that was the appropriate response. "The superintendent was alerted by the FBI that there were no direct threats to the district or any San Diego school and that by our maintaining our same level of care and concern that our schools would be safe," Turnbull said.

Dan Dzwilewski, head of the FBI office in San Diego, said there is no reason for alarm. "We don't know the intention of the person that had this material," Dzwilewski said. "But the disk contained absolutely no threat information. It's only out of an abundance of caution — because it was discovered in Iraq — that we shared this with another public agency."
Posted by: Frank G || 09/30/2004 10:16:20 AM || Comments || Link || E-Mail|| [6457 views] Top|| File under:
India-Pakistan
Pakistani Authorities Arrest Libyan
By RIAZ KHAN
Associated Press Writer

September 30th, 2004

PESHAWAR, Pakistan -- Pakistani intelligence agents arrested a Libyan on suspicion of having links to al-Qaida after raiding a home on the outskirts of this northwestern city Thursday, security officials said.

The suspect identified himself as Ahmed Abdullah during initial interrogation after his arrest in the area of Matanni near Peshawar, the capital of Pakistan's deeply conservative North West Frontier Province, said an official, who spoke on condition of anonymity.

It was unclear what prompted the authorities to conduct the raid, and Interior Minister Aftab Ahmad Khan Sherpao refused to confirm it.

However, another security official in the capital, Islamabad, confirmed the arrest. The official spoke on condition of anonymity.

It was unclear what link Abdullah was believed to have with al-Qaida.

Pakistan is a key ally of the United States in its war on terror and says it has arrested scores of terror suspects in recent months.

On Thursday, U.S. Deputy Secretary of State Richard Armitage said Pakistan's fight against terrorism was "very noteworthy, very noble."

Armitage said he has held discussions recently with Pakistani officials, including President Gen. Pervez Musharraf, about Osama bin Laden and his deputy Ayman al-Zawahri.

"Whatever the level, the rank of the terrorists, they have to be rooted out," Armitage told Geo television.

On Wednesday, Sherpao told the Cabinet that security agencies had "broken the back" of al-Qaida's network in the country by killing a key Pakistani operative, Amjad Hussain Farooqi, during a weekend raid in a southern town.

Officials have implicated Farooqi in many terrorist attacks in Pakistan, including the 2002 kidnapping and beheading of Wall Street Journal reporter Daniel Pearl and two failed assassination attempts on President Gen. Pervez Musharraf in December 2003 that left 17 people dead.

Since Farooqi's killing, authorities have rounded up at least 11 other suspects, all Pakistanis, although it is unclear whether they are linked to any attacks.

Authorities say they are still hunting for a top Libyan al-Qaida operative, Abu Faraj, said to have plotted at least one of the attacks against Musharraf with Farooqi.


Posted by: Mark Espinola || 09/30/2004 9:53:12 PM || Comments || Link || E-Mail|| [6458 views] Top|| File under:
Iraq
Al Qaeda Ally Claims Latest Iraqi Bombings
30 September 2004

A statement apparently from the Tawhid and Jihad group of the al Qaeda ally Abu Musab al-Zarqawi says it was behind three suicide attacks on a US military convoy in the Iraqi capital, Baghdad.

More than 45 people died, included 34 children, and 140 others were wounded.

The bombs went off as people gathered for the opening of a water treatment plant, though its not clear whether the US convoy or the crowds was the target.

The group also claimed responsibility for an earlier attack in Abu Ghraib, west of Baghdad, which killed two Iraqi police and a US soldier and wounded 60 women and children.



Posted by: Mark Espinola || 09/30/2004 8:27:11 PM || Comments || Link || E-Mail|| [6458 views] Top|| File under:
Southeast Asia
Experts sez JI leaders trained at MILF camps
Top leaders of an al-Qaida-linked group accused in Asia's worst terror attacks once taught or were trained at secret Philippine camps - which are still active despite government claims they've been dismantled - a U.S. security analyst said Thursday.

The camps still produce would-be attackers, allowing Jemaah Islamiyah to survive arrests and crackdowns, said American terror expert Prof. Zachary Abuza, director of Asian Studies at Simmons College in Boston, Mass.

Most of the camps are in remote southern strongholds of the separatist Moro Islamic Liberation Front, which has repeatedly denied any Jemaah Islamiyah links and pledged to help authorities hunt down foreign terrorists, according to Abuza. The Philippines government acknowledges that suspected foreign militants used to train in southern camps, but maintains that troops have dismantled them. "There, unfortunately, have been people who'd come out of these camps who have been involved in either attacks or in key leadership position in the JI organization," Abuza told Associated Press Television News. "They need these training camps," he said. "JI simply cannot continue to sustain the organization without their members getting such training" in Islamic indoctrination, intelligence-gathering, military skills and bomb making.
Continued on Page 49
Posted by: Dan Darling || 09/30/2004 11:26:38 AM || Comments || Link || E-Mail|| [6459 views] Top|| File under:
Thai police charge document forger
Thai police said on Thursday they have charged Bangladeshi Mohammed Ali Hussen with supplying fake passports to major international criminals. They first said in a statement Hussen's network had supplied Hambali, the suspected Jemaah Islamiah mastermind of the 2002 Bali bombings who was arrested in Thailand last year, with a fake passport.


Just as a technical note, I'd call them "terrorists," rather than "criminals."

But police later retracted the statement and said Hussen supplied fake documents to "transnational criminals".


Oh. Well. That's different.

"Transnational crime under the United Nations definition has about 10 categories, which include arms smuggling, terrorism and money laundering," Lieutenant General Chanvut Vatcharapuk told a news conference. "His network is very big in Thailand," Chanvut said of Hussen, 44, who was arrested on Wednesay in Bangkok with a Myanmar passport and faced a three-year jail if found guilty. Chanvut said Hussen, who told reporters he was a victim of mistaken identity, had supplied fake passports of Western countries to all sorts of international criminals, including human and drug traffickers, arms dealers and militants.


"Hey! It wudn't me! An' I can prove it! See? Here's my passport!"

"Say-y-y-y, that's a beauty! Look at the intricate detail on the seal, Legume. Notice the watermark, and look at the quality of the chops on these visas. Very nice work, Hussen, very nice."
"Thank you, Inspector. Can I go now?"
Posted by: Dan Darling || 09/30/2004 11:21:40 AM || Comments || Link || E-Mail|| [6457 views] Top|| File under:
Indonesia Troops Kill 15 Suspected Rebels
Indonesian troops killed 15 suspected rebels in the restive Aceh province, officials said Thursday, in violence that underscores the challenges facing the country's incoming president.


I thought they just did that a couple days ago?


The guerillas were killed in separate clashes across the province on Tuesday, military spokesman Lt. Col. Asep Sapari said. Troops seized dozens of rounds of ammunition and several homemade weapons, he added. Sapari said nine rebels were killed Tuesday and the rest on Wednesday. A rebel spokesman could not be reached for comment.


Was he dead?


The deaths bring to 35 the number of suspected rebels killed in the oil- and gas-rich province in the last 10 days. All were shot by security forces.


"Oil and gas rich province" explains why they're shooting it out.
Posted by: Fred || 09/30/2004 10:18:03 AM || Comments || Link || E-Mail|| [6457 views] Top|| File under:
Iraq-Jordan
10 Electronics Workers Kidnapped in Iraq
30 September 2004

An Iraqi militant group says it's kidnapped 10 people who work for an electronics firm, including two Indonesian women.

It says the group also includes six Iraqis and two Lebanese nationals.

Arab television network Al Jazeera aired a video tape from the group calling itself "Islamic Army in Iraq, the western leadership" showing three captive men and two women.

About 30 foreign hostages have been killed in Iraq since April.


Posted by: Mark Espinola || 09/30/2004 9:31:28 PM || Comments || Link || E-Mail|| [6460 views] Top|| File under:
Afghanistan/South Asia
15 Taliban captured in Afghanistan
Afghan News Network 9/30/2004

(AFP) - KABUL, Sept 29: US-led troops in Afghanistan captured 15 Taliban militants when they were trapped on the border with Pakistan after attacking a coalition patrol, a US military spokesman said on Wednesday.

Pakistani troops prevented the insurgents from crossing the border near insurgency-hit Shkin district as they were being pursued by coalition forces after a brief gun battle, the spokesman said.

The capture of the militants on Monday was the result of "increased cooperation" by Pakistani troops, who answered a call for assistance from US military headquarters in Afghanistan, said Major Scott Nelson, spokesman for the 18,000-strong coalition force.

"This happened in Shkin. One of our patrols was taken under fire by anti-coalition (forces). They engaged them and pushed them back," Maj Nelson told a regular news conference in Kabul.

"The ACM (anti-coalition militias) continued to move toward the Pakistani border. Our headquarters contacted the Pakistani military and they moved forces up to a blocking position to hold the ACM within Afghanistan," he said.

"They were basically trapped between our forces and Pakistani forces." Maj Nelson was unsure if anyone was killed in the incident. "When air support came in we destroyed one fighting position, one ACM vehicle, I don't have the number of ACM killed but we detained 15 ACM in that incident," he said.


Posted by: Mark Espinola || 09/30/2004 8:34:49 PM || Comments || Link || E-Mail|| [6458 views] Top|| File under:
Lithuanian troops to stay in Iraq and Afghanistan till 2005
9/30/2004

(AFP) - Lithuania's parliament voted on Thursday to extend the presence of Lithuanian troops in Iraq and Afghanistan at their current strength until the end of 2005.

The decision of the parliament allows the government to send up to 300 Lithuanian troops on missions abroad next year, including 120 to Iraq and 70 to Afghanistan, the parliament's press service said.

"The decision will allow us to fulfill our comittments and to have the same international activity as last year," Lithuanian Defence Minister Linas Linkevicius told AFP.

Linkevicius also said that Lithuania in 2005 may increase its presence in Kosovo, compared to this year.

Lithuania, which joined North Atlantic Treaty Organisation (NATO) in March this year, also has its troops in international missions in Bosnia Herzegovina and Georgia.


Posted by: Mark Espinola || 09/30/2004 8:30:40 PM || Comments || Link || E-Mail|| [6457 views] Top|| File under:
Iraq-Jordan
US mounts attacks in Fallujah, Samarra
U.S. forces attacked a suspected safehouse used by an al-Qaeda-linked group in Fallujah, the military said, and American troops launched a large operation in Samarra, one of the country's major insurgent strongholds, according to a report.

U.S. troops and Iraqi national guardsmen launched a brigade-sized operation in Samarra, 60 miles north of Baghdad, according to a CNN reporter embedded with the unit. Brigade operations could involve several thousand troops.

Tanks and military jets were being used in the operation, and troops were taking the city "sector by sector," according to CNN reporter Jane Arraf.

The report, broadcast early Friday local time, said the troops were moving against some 2,000 rebels believed to be inside the city. They were clearing buildings and mosques, CNN said.

Meanwhile, intelligence reports indicated the house attacked by U.S. forces on Thursday was being used by followers of Jordanian terror mastermind Abu Musab al-Zarqawi, the military said in a statement, adding that the followers were planning attacks against U.S.-led forces and Iraqi citizens.

Also, there were conflicting accounts about the deaths of at least six people near Fallujah on Wednesday after an incident involving American forces.

Iraqis who identified themselves as witnesses said U.S. forces opened fire on a car passing Fallujah on the road from Baghdad. The driver was shot in the head and lost control of the car, which plunged into a canal, said Hussein Alwan, who lives near the scene.

A man was brought to Fallujah General Hospital late Wednesday with a bullet wound to the head, Dr. Ahmed Khalil said. Later, the bodies of two women and five children were also brought to the hospital after being recovered from the submerged vehicle, hospital officials and witnesses said.

But the U.S. military said it fired only warning shots at a vehicle driving erratically toward a convoy on the road between Ramadi and Fallujah.

1st Lt. Lyle Gilbert, a U.S. Marine spokesman, said the vehicle then swerved off the road, nose-dived into a canal and became submerged.

"The male driver — believed to be the vehicle's only occupant — exited the vehicle and was treated on the scene by a U.S. Navy corpsman," Gilbert said in a statement.

However, Iraqi police responding to the incident later recovered six bodies from the submerged vehicle and took them to Ramadi, Gilbert said.

The two accounts could not immediately be reconciled.

In the safehouse attack, witnesses said two houses were flattened and four others damaged in the strike.

At least four Iraqis were killed — including two women and one child — and eight wounded, said Khalil, the doctor.

"Multinational forces take great care to minimize collateral damage and civilian casualties," the military said in the statement. "Terrorists' placement of weapons caches in homes, schools, hospitals and mosques continue to put innocent civilians at risk."
Posted by: Dan Darling || 09/30/2004 7:43:28 PM || Comments || Link || E-Mail|| [6457 views] Top|| File under:
Afghanistan/South Asia
2 al-Qaeda arrested in Swat
Intelligence agencies and police have arrested two suspected al-Qaeda linked militants allegedly involved in assassination attempts on President general Pervez Musharraf from different areas of Swat. One Saeed ur Rehman picked up from the adjoining areas of Swat has been shifted to unknown place. Another person was reportedly captured from the area of Smit in tehsil Matta. In other areas of Mangatan and Jani mangil, operation was conducted by the police which could be extended to more areas.


Condemning strongly the crackdown by the police Amir Jamaat-e-Islami Swat, Dr Anwar ul Haq has said that the massive arrests have triggered harassment among the people of the area. A similar operation was carried out earlier in tehsil Mitta and innocent people were apprehended on the charges of having links with al-Qaeda, he alleged. He maintained that Swat is a peaceful area and there is no outfit like al-Qaeda operating here. Government should provide protection to the people rather than harassing them.
Posted by: Dan Darling || 09/30/2004 7:41:56 PM || Comments || Link || E-Mail|| [6458 views] Top|| File under:
Israel-Palestine
Gaza Hospital Is Overwhelmed With Wounded
Frantic doctors tended to patients on a blood-smeared hospital floor and operated on cafeteria tables, as medics rushed in with more wounded and mangled bodies.


Next time I shop at Home Depot, I swear to Allah-ha-ha-ha to buy more brick and mortar and to stay away from the nails and ball bearings aisle.


On one of the deadliest days in Gaza in four years -- 26 Palestinians were killed and at least 131 wounded Thursday -- even battle-tested medical staff were overwhelmed.


Only 26, I was hoping for few more. AP has minimum of 30 before promoting propaganda


"This sight I haven't seen since the beginning of the intefadeh," said ambulance driver Ahmed Abu Sal, one of the first to evacuate casualties after an Israeli tank shell was fired at a group of gunmen near Jebaliya's market, but also hit bystanders. Many of the wounded were given emergency treatment at two small clinics in Jebaliya, including the Kamal Adwan Hospital, which was closest to the fighting. Kamal Adwan has only 25 beds and one operating room. Desperate for extra space to treat the wounded, officials opened the hospital cafeteria and the doctor's private quarters for operations. Some were even treated on the floor.


Hey Mohammed, I told you we need more hospitals. I just can't handle the all these dead and injured 9 year old human shields.


Two scorched bodies were carried in on stretchers. "There is no hospital in the world that can handle the arrival of a group of wounded and dead in less than three minutes," said Dr. Mahmoud Asali, the hospital director. Residents rushed to the hospital in search of loved ones. Dozens thronged the emergency room entrance seeking information on the dead and wounded.


Paleo hospital=Center for Operations & Planning in the extermination of Jooooos. Also included, mask changing rooms for Hamas.


Several hours after the start of the army's push into the Jebaliya camp, all hospitals in northern Gaza declared a state of emergency. Health officials called on all doctors to report to work, and radio stations asked listeners to donate blood.


"You! Got any blood?"
"Uhhh... Yeah. I think so."
"Gimme it!"

The bloodiest incident was the Israeli tank fire near the Jebaliya market. The army said soldiers fired a shell toward a group of gunmen in the crowded market area after the militants fired an anti-tank shell in their direction. Maj. Gen. Dan Harel, the army's Gaza commander, said he regretted the loss of innocent life. "We are very sorry that civilians are being hurt," said Harel, blaming Palestinian militants for using civilian areas for launching attacks against Israeli troops.


"You stand around krazed killers while they're poppin' off antitank rounds, don't be surprised to catch something in return."

Abu Sal, the ambulance driver, said the scene of flying body parts and charred corpses was the worst he has witnessed in four years of fighting. Abu Sal said he put one wounded man in the back of his ambulance together with all the body parts he had collected. "In the interest of speed, I threw him in the back of the ambulance with the body parts, because I had no choice," he said.


"Hey! Wait! That's not my lip!"

The Israeli push into Jebaliya came after a Palestinian rocket attack killed two preschoolers in an Israeli border town Wednesday.
Posted by: Poison Reverse || 09/30/2004 6:20:30 PM || Comments || Link || E-Mail|| [6458 views] Top|| File under:
Iraq-Jordan
Group holding Iraq hostages pays 'tribute' to French stand on Iraq
The Islamic Army in Iraq, holding two French hostages, praised France's stand after it called for a US-proposed conference to address the issue of a US troop withdrawal, in a statement Wednesday on the Internet.


Who're the ones paying "tribute"?


"The Islamic Army in Iraq pays tribute to the French government for its positive initiative towards the Iraqi people despite its deplorable history," said a statement posted on the group's website.


And the French pay tribute to get their reporter back


"We hope this heralds a new era of comprehension of our causes and respect for our priciples," added the statement posted on the website.


Don't worry about that. We comprehend just fine.
Posted by: Mercutio || 09/30/2004 4:23:50 PM || Comments || Link || E-Mail|| [6460 views] Top|| File under:
Israel-Palestine
3 Israelis killed in Gaza; 22 Palestinians (Arabs) dead in IDF raid
Three Israelis killed in ongoing battles Wednesday night and Thursday in northern Gaza Strip during Israeli military operation against Qassam missile offensive. Two killed, one injured in ambush on Nisanit-Elei Sinai road, where fierce firefight continues. Earlier, one Israeli soldier killed, another seriously injured, in north Gaza Strip town of Beit Hanoun where Israel forces fighting Qassam missile squads. Palestinian assailants killed. Family of fallen soldier informed.
Posted by: Mark Espinola || 09/30/2004 3:31:57 PM || Comments || Link || E-Mail|| [6457 views] Top|| File under:
Iraq-Jordan
Iraq Bombs Kill at Least 46, Hurt 137, Officials Say
At least 46 people were killed and 137 injured by explosions in Baghdad, Iraqi and U.S. officials said. Most casualties occurred in three coordinated car bombings, and 35 of the dead were children, the Associated Press reported. The three blasts in the capital's southwestern district of al-Amel killed 42 people and injured at least 120, said Iraqi police Brigadier General Thamer Sadoun in a telephone interview from Baghdad. Two U.S.-led coalition soldiers and two Iraqi police were killed in two earlier attacks in the city, the American military said in e-mailed statements. The car bombings killed 35 children at the opening of a new sewage plant -- some attracted by U.S. soldiers handing out candy, AP said. The U.S. military said 10 soldiers were injured. The blasts took place between 1 and 1:30 p.m. local time today, a U.S. military spokesman, Captain Mitchell Zornes, said by telephone from Baghdad. Baghdad has been the site of frequent car bombings and mortar attacks by insurgents who oppose the administration of interim Prime Minister Ayad Allawi and the presence of foreign soldiers in Iraq. Allawi's government has struggled to control insurgents across Iraq since gaining sovereignty June 28.

U.S. Defense Secretary Donald Rumsfeld said he thinks the attacks in Iraq are ``getting worse'' because insurgents are trying to prevent Iraqi democracy by disrupting national elections scheduled for the end of January. ``We know that the opposition does not want there to be elections and that they'll do everything they can to try to stop it,'' Rumsfeld said, according to a transcript of an interview with WCHS radio in Charleston, West Virginia. Violence in Baghdad and other parts of the country has led some leaders, including United Nations Secretary-General Kofi Annan, to question whether credible elections can be held by then. The Bush administration and Allawi insist the violence won't stop the vote from taking place. The interim government is making ``serious progress in defeating the extremists'' who continue to attack parts of the country, Allawi said today in a televised speech to an audience at the International Institute for Strategic Studies in London.

One of the coalition soldiers and the two Iraqi police officers were killed in a car bombing near a checkpoint outside a U.S. base in western Baghdad at about 9:45 a.m., the military said. Three U.S. soldiers and 10 Iraqis were wounded in that attack. In a separate incident, a coalition soldier was killed and seven were wounded when insurgents attacked a logistics base on the outskirts of Baghdad, the military said. The soldier died as a result of ``indirect fire,'' when a rocket exploded, the U.S. said. Earlier this week in a raid on a Baghdad site, the U.S. military said it found enough bomb-making material and weapons to stage ``multiple terrorist attacks.'' The discovery included a bomb-rigged moped.


The U.S. also said it bombed an insurgent target in Fallujah, west of the capital. U.S. forces carried out an air strike on a building it described as a ``known terrorist safe house'' in the northeast of the city, according to another e- mailed statement. The house was used by terrorists linked to Abu Musab al-Zarqawi, the military said. Three people were killed and six wounded in the air raid, AFP reported, citing Al-Hakim Al-Badrani, a doctor at the city's main hospital. An Iraqi Health Ministry spokesman said in a telephone interview he couldn't provide details of casualties from the raid. ``Significant secondary explosions were observed during the impact, indicating a large cache of illegal ordinance was stored in the safe house,'' after the 4:57 a.m. strike, the U.S. military said. The raid inflicted ``yet another blow to the Abu Musab al-Zarqawi terrorist network,'' it said. The U.S. has carried out numerous air raids on Fallujah, including at least seven in the past 10 days, against targets it says are linked to Zarqawi. The U.S. believes the repeated strikes have been ``very successful,'' First Lieutenant Lyle Gilbert, a military spokesman, said by e-mail from Fallujah. ``We've taken out a significant number of anti-Iraq forces engaged in various terrorism- and insurgency-related activities,'' Gilbert said by e-mail. ``In support of the interim Iraq government, we will continue to eliminate the anti-Iraqi forces at every opportunity.''

In the northern city of Mosul, a car bomb killed four people and injured 16, Qatar's al-Jazeera television reported. Details of the Mosul blast weren't immediately available
Posted by: Mark Espinola || 09/30/2004 3:26:06 PM || Comments || Link || E-Mail|| [6457 views] Top|| File under:
Baghdad car bombings body count now at 45
Followup to what Fred posted earlier today.

Suspected insurgents launched deadly car bomb attacks Thursday in Baghdad, killing at least 45 people -- most of them children -- and wounding scores more in operations aimed at Iraqi government targets. A hospital official told The Associated Press 35 children were killed. "We are obviously seeing a major onslaught by the terrorists on Baghdad and some other Iraqi cities," said interim Iraq Deputy Prime Minister Barham Saleh.

Most of the casualties occurred in western Baghdad where 42 were killed and 137 injured, Yarmouk Hospital officials said.

Around 1 p.m. (5 a.m. ET), two car bombs detonated at the opening ceremony for a sewage plant, also in western Baghdad, according to U.S. military officials. The ceremony was being led by Iraqi officials. About a half-mile away, another car bomb detonated at an Iraqi National Guard checkpoint, about two miles (3 km) west of Baghdad University, U.S. military officials said. A suicide car bomber hit a compound used by the U.S. military and Iraqi police in Baghdad's Abu Ghraib neighborhood around 9:40 a.m. (1:40 a.m. ET), killing a Task Force Baghdad soldier and two Iraqi police officers, U.S. military and Iraqi police officials said.

Three other soldiers were wounded, the U.S. military said. The Ministry of Health said 60 more people were wounded.

"This despicable act killed not only a multinational forces soldier, but Iraqis who were merely going about their business of defending this country," said Lt. Col. James Hutton, a 1st Cavalry Division spokesman. "The terrorists offer nothing but destruction."

An attack Thursday on the Tal Afar police chief's convoy killed four Iraqi civilians and wounded seven others -- five civilians and two police officers, according to a Task Force Olympia officer. Initial reports received by Task Force Olympia that were passed on by the Iraqi police say that it was a car bomb. A Mosul police officer also confirmed the incident to CNN. Tal Afar is west of the city of Mosul in northern Iraq.

In the northern city of Mosul, an Iraqi police official was killed, along with his driver, in a drive-by shooting Thursday morning, according to the security chief for Nineveh province. Another police official was wounded in the attack which killed Maj. Ghassan Mohammed and his driver, according to Maj. Gen. Salim al-Haj Issa.
Posted by: Dan Darling || 09/30/2004 11:23:18 AM || Comments || Link || E-Mail|| [6457 views] Top|| File under:
US attacks al-Qaeda inside Iraq
U.S. forces attacked a suspected safe house used by an al-Qaeda linked group in Fallujah on Thursday, the military said. Hospital officials said at least four Iraqis were killed and eight wounded. Intelligence reports indicated the house was being used by followers of Jordanian terror mastermind Abu Musab al-Zarqawi to plan attacks against U.S.-led forces and Iraqi citizens, the military said in a statement. It was hit just before 5 a.m., the statement said. "Significant secondary explosions were observed during the impact indicating a large cache of illegal ordinance was stored in the safe house," it said. Witnesses said two houses were flattened and four others damaged.

At least four Iraqis were killed — including two women and one child — and eight wounded, said Dr. Ahmed Khalil of the Fallujah General Hospital. "Multinational forces take great care to minimize collateral damage and civilian casualties," the military said in the statement. "Terrorists' placement of weapons caches in homes, schools, hospitals and mosques continue to put innocent civilians at risk."
Posted by: Dan Darling || 09/30/2004 11:18:49 AM || Comments || Link || E-Mail|| [6458 views] Top|| File under:
Afghanistan/South Asia
19 Afghan troops killed
Guerrillas from the ousted Taliban regime killed at least 12 soldiers in Afghanistan's south on Thursday in a sharp escalation of violence ahead of next month's landmark presidential election. At least seven more soldiers were killed in other clashes in the southern province of Zabul on Tuesday and Wednesday, provincial officials said. They said some Taliban members were also killed, but no details were available. Kheyal Mohammad Husseini, the Zabul governor, said the latest fighting erupted when guerrillas attacked a government post in Sori district of the restive province and killed 12 soldiers.

The governor did not have further details of the fighting in the province, the scene of repeated attacks by the Taliban over the past three days. On Wednesday, the guerrillas attacked a joint convoy of U.S. and Afghan forces. The Taliban say several U.S. soldiers were killed, but there has been no independent verification.
Posted by: Dan Darling || 09/30/2004 11:20:07 AM || Comments || Link || E-Mail|| [6458 views] Top|| File under:
Al-Qaeda suspect breaks his legs trying to escape
A suspected Arab member of al Qaeda was arrested by Pakistani security forces on Thursday after breaking his legs trying to escape a raid on his house near the northwestern city of Peshawar. Intelligence officials identified the suspect as Ahmed Abdullah, a Libyan national, but said he was not regarded as a major catch. "He jumped from the roof of his house to try to escape but broke both of his legs," an intelligence official said, describing Abdullah's capture in Matani village early on Thursday.


"Legs, don't fail me now!... Ow!... Ow!"

Well, at least he's not a good candidate for Pakland's "Catch and Release" program...
Posted by: Dan Darling || 09/30/2004 11:17:31 AM || Comments || Link || E-Mail|| [6458 views] Top|| File under:
Don't get your hopes up...
Don't get your hopes up too much, but I'm hoping I found the bug and killed it dead. The site seems much more responsive since this morning's restart. Until I'm sure it's dead, I'll keep the backup site in sync with this one. Don't discard your bookmarks...
Posted by: Fred || 09/30/2004 10:58:38 AM || Comments || Link || E-Mail|| [6457 views] Top|| File under:
Israel-Palestine
Israelis Head Deep Into Palestinian Camp
Israeli troops pushed deep into the largest Palestinian refugee camp Thursday, a first in four years of fighting, after a Palestinian rocket killed two preschoolers in an Israeli border town. Fourteen Palestinians and three Israelis — including a woman jogging in a Jewish settlement — were killed in the fighting in the northern Gaza Strip. Eighty-five Palestinians, both civilians and militants, were wounded in the sprawling Jebaliya refugee camp, a militant stronghold and scene of the fiercest battle.

Israeli Defense Minister Shaul Mofaz decided after consultations with army commanders Thursday to widen the military campaign and send more troops to Gaza, Israel Army Radio said. Mofaz's plan for an unprecedented operation was to be presented to Prime Minister Ariel Sharon and his inner Cabinet later in the day for approval. Previous Israeli military operations — including 12 major ones — have not stopped the rockets. Defense Ministry officials were not available for comment.

The heaviest fighting raged in the Jebaliya refugee camp, just north of Gaza City. Bulldozers demolished 15 homes along a relatively narrow road leading into the camp, witnesses said, apparently to widen it and allow more tanks to get through. Armored vehicles avoided the booby-trapped main street in the camp. "A bulldozer entered our living room and demolished half the house," said Hussein al-Jamal, a resident of the camp's Block 2, adding that he and his family fled, along with many of his neighbors. On Wednesday, Hamas militants fired a rocket at the Israeli border town of Sderot despite the massive army presence, killing two children, ages 2 and 4, as they played on a sidewalk at the start of the Jewish holiday of Sukkot.

Posted by: Fred || 09/30/2004 9:58:46 AM || Comments || Link || E-Mail|| [6457 views] Top|| File under:
Iraqi Resistance Killed 25 American Troops on Monday
From Jihad Unspun
BBC reported a few minutes ago that the civil defense headquarter in Al-Saqlawiah was attacked and 3 Americans were killed. Islam memo wishes to remind all readers that it was the first to report on that attack and that it has confirmed the death of six Americans and 10 Iraqis in that attack.

"We're as reliable and trustworthy as CBS."
Al-Roufah, near the city of Falugah, has joined those areas that have become a graveyard of the American occupiers. Four Marines were killed and two others were wounded when their vehicles hit a previously planted road side bomb in Al-Roufah, west of Karma. ....

Resistance fighters attacked a 7-Jeep American convoy in Hor-Basha area, near Al-Taggi, 8 PM this evening using RPG rockets. Four Americans were killed, 2 jeeps were destroyed, and one jeep was disabled.

An American column consisting of several jeeps was attacked by resistance fighters at 8 PM this evening in Ramadi. Three marines were killed, three others were wounded, and one jeep was destroyed. ....

Heavy fighting erupted between occupying forces and resistance fighters in Bouaithah, near Al-Dourah, south of Baghdad. One Abraham Tank and a jeep were destroyed. According to Islam memo correspondent, not less than six Americans were killed in the attack. This number does include the usual five soldiers manning the tank.
Posted by: Mike Sylwester || 09/30/2004 12:08:17 AM || Comments || Link || E-Mail|| [6457 views] Top|| File under:
Afghanistan/South Asia
Jihad Unspun: Bad Moslems Killed; Good Moslems Martyred
From Jihad Unspun
In south eastern province Zabul yesterday, the Taliban attacked an Afghan forces convoy that resulted in the deaths of four Afghan security forces. Two Taliban were also martyred. The ambush took place in the mountainous area of Naw-bahar in the province of Zabul where a group of 20 Taliban sprayed machine gun fire on a convoy of 30 Afghan forces. The resulting battle lasted for three hours during which two Taliban were arrested.

In Shakai in South Waziristan, a remote controlled landmine was detonated at water spring when Afghan soldiers approached the well for water. The incident killed 4 Pak soldiers instantly and wounding six others. An ISPR representative claimed only 2 soldiers were killed and 4 others wounded. The remote control device mine was planted by unknown assailants ....
Posted by: Mike Sylwester || 09/30/2004 12:13:10 AM || Comments || Link || E-Mail|| [6458 views] Top|| File under:
Iraq-Jordan
Two Martyrs for Truth Was Shot Dead by US Gunfire
From Jihad Unspun
While covering the fighting in Hayfa Street two correspondents for Mafkarat al-Islam was shot dead by US gunfire Tuesday afternoon according to a notice posted at 5:40pm Mecca time. Mafkarat al-Islam announced that correspondent Tahsin al-Janabi, was in the at-Tala'i' ["Vanguards"] Square in the Hayfa Street area when an American Apache helicopter opened fire at 3:30pm local time and struck him in the chest and abdomen, killing him instantly. Twenty minutes after the martyrdom of al-Janabi, 'Uday at-Tamimi was shot dead by a US sniper. The American bullet struck at-Tamimi in the head and he died instantly. At the time of his death, at-Tamimi was entering Hayfa Street from the north.

At the time the Mafkarat al-Islam notice was posted, the bodies of the two martyrs for truth were still lying on the streets, their blood mixing with that of the bodies of three children and one woman who were also killed by US snipers or Apache helicopter gunfire. At the time of the report, no one has been able to approach the bodies of the martyrs because of ferocious US sniper fire.

The third correspondent in the Hayfa Street area reported at that time that the Resistance was fighting back with equal determination. Resistance forces killed at least 13 American troops and left others wounded. Three Iraqi puppet intelligence men were also killed by Resistance fire. One US Abrahms tank and one Bradley armored vehicle were disabled. At the time of the report, US Apache helicopters continued to prowl the skies looking for victims, firing violently into the neighborhood, shooting at anything that moves.
Continued on Page 49
Posted by: Mike Sylwester || 09/30/2004 12:00:58 AM || Comments || Link || E-Mail|| [6457 views] Top|| File under:
More on the release of the Two Simonas
Italian intelligence officials were closely involved in the release of the two female aid workers held hostage in Iraq, it emerged yesterday. As Simona Pari and Simona Torretta, both 29, spoke after three weeks in captivity, it was reported that Italian intelligence and the Italian Red Cross, acting with a trusted junior government minister, were closely involved in the negotiations. According to La Repubblica newspaper, the deal also included an agreement that 30 sick Iraqi children would be sent to Italy. Last night the Italian Red Cross said six children and three adults had arrived for hospital treatment. Miss Torretta told magistrates that their captors sent them on their way with 10 copies of the Koran translated into English, and copious supplies of sweets. The two women were interviewed in the early hours after they flew into Rome on Tuesday night on board a chartered executive jet.

It was not immediately clear where the ransom money came from. But the prime minister, Silvio Berlusconi - a media tycoon whose political popularity has been badly eroded by criticism of the country's presence in Iraq - has been known to dip into his own pocket in the past. "At first they were hard on us. We were kept blindfolded for days," the women said. "During our captivity the kidnappers did their own investigating in order to find out who we were," said Miss Torretta, who spent the day at home yesterday. "The information they obtained showed that our work had been transparent and in the interests of the Iraqi people. In the end they actually asked our forgiveness. They treated us with great respect, and were even attentive to our needs," said Miss Torretta, who headed the office in Baghdad of the Bridge to Baghdad charity, which worked in health and education. The women were seized at gunpoint from the office on Sept 7.
Right. Such altruistic and patriotic men; they must have released you immediately. No? They hung on in there for that $1m of someone else's money. I see... But they gave you sweets. And ten copies of the book that inspires them. Sure, I see what you mean: wonderful guys.

Miss Pari told reporters yesterday: "I am serene, and very well. I hope I can return to Iraq quickly. It's a country I truly love. I'd like to send my best wishes and a big kiss to everyone in Iraq, and all our friends there." The women said they did not know where they were held, but in today's issue the Italian magazine Panorama, which is owned by Mr Berlusconi, claims that they were most recently in a large "western style" villa 30 miles outside Baghdad. The magazine said Italian intelligence had pinpointed their whereabouts on Monday. American intelligence, employing satellite technology, later confirmed this. Other people were kept in the villa, including "several other westerners", it added.


Superb info, if true...



The release was arranged through a Lebanese middleman. Corriere della Sera newspaper said negotiations began in earnest on Saturday night when the kidnappers released a tape on which the voices of the "two Simonas" had been recorded the same day. "This was the proof that the channel opened by the Red Cross was the correct one," the Corriere said, adding that Italian intelligence, with agreement of Gianni Letta, a junior minister trusted by Mr Berlusconi and known for his diplomatic skills, and Maurizio Scelli of the Red Cross opened negotiations. The paper said the original demands were a ransom of $5 million and withdrawal of Italian troops from Iraq, which were treated as a starting point. On Sunday a government official flew to Iraq and on Monday an Italian secret service source made contact with the kidnappers and was given details of the women's condition via a tribal chief. A deal was then reached to pay the $1 million ransom in two instalments.
Posted by: Bulldog || 09/30/2004 3:26:15 AM || Comments || Link || E-Mail|| [6461 views] Top|| File under:
U.S. Forces Attack Target in Fallujah
U.S. forces launched a "precision strike" on Thursday on a building in Falluja said to be used by terrorists fighters loyal to Abu Musab al-Zarqawi, and Iraqi doctors said at least three people were killed.
A highly reliable "source" when it comes to casualties in normally serene Fallujah. Did you know Fallujah is the home of the Iraqi Rotary Infidel Shredder Club?
"Several intelligence sources reported that Zarqawi terrorists were using the safehouse at the time of the strike to plan attacks against Iraqi citizens and Multinational Forces," the U.S. military said in a statement. "Significant secondary explosions were observed during the impact indicating a large cache of illegal ordnance was stored in the safe house."


Nope. It was 'sploding baby ducks. They do that in Fallujah.


Doctors at Falluja's main hospital said at least three people were killed and eight wounded.
And they were all, uh, innocent bystanders. Everyone in Fallujah stands by - all the time - to remove any evidence of not standing by.
The U.S. military says it takes care to avoid civilian casualties, and has accused Falluja doctors of exaggerating casualty reports. But Falluja residents insist civilians are regularly killed and wounded in air strikes.


"Sure thing! After we take the dead guy's RPG and grenades, we take pix with our digital cell-phones and send 'em off to Al Jizz. Voila! Proof! Thank you for these nifty devices! We'd be simple camel herders without such generous and plentiful anywhere-but-Islam technology! Why, we can't even make Damascus steel anymore - comes from Taiwan or Japan!"


Zarqawi's group has claimed responsibility for many of the deadliest suicide car bomb attacks in Iraq since Saddam Hussein was overthrown, and has killed several foreign hostages.


He's in very delicate negotiations right now with several famous cutlery firms for his endorsement, in fact.


The group has threatened to behead British hostage Ken Bigley unless female prisoners are released from jails in Iraq.


Panties optional.
Posted by: .com || 09/30/2004 5:01:06 AM || Comments || Link || E-Mail|| [6457 views] Top|| File under:
Israel-Palestine
Two young children killed in Qassam strike in Sderot
Two young children were killed and 31 others were wounded when two Qassam rockets fired from the Gaza Strip struck the Negev town of Sderot around 5 P.M. on Wednesday evening. Dorit Aniso, 2, and Yuval Abebeh, 4, were wounded in the strike and died of their injuries shortly afterward. The two were close relatives. The rocket landed between two buildings in a residential area of the town as Israelis were preparing for the Sukkot harvest festival to begin. Two other rockets were fired at the same time, Army Radio reported. Hamas claimed responsibility for the strike, which came on a day in which six Palestinians were reported killed during an Israel Defense Forces raid in the northern Gaza Strip aimed at preventing the firing of the Qassam rockets.
Posted by: Mark Espinola || 09/30/2004 9:40:25 PM || Comments || Link || E-Mail|| [6458 views] Top|| File under:
Home Front: Tech
Anti-Missile System
A third interceptor missile was lowered into an underground silo in Alaska this week, the latest addition to a ground-based missile defense system that will become operational this year, the US Defense Department said Thursday. The Missile Defense Agency (MDA) said the interceptor missile went into a launch silo at Fort Greely, Alaska on Wednesday. Three more interceptor missiles will be fielded by mid-October at Fort Greely, and two others later this year at Vandenberg Air Force Base in California, it said. "Although the system will initially have a limited capability when it becomes operational later this year, it will mark the first time the United States has a capability to defend the entire country against a limited attack by a long-range ballistic missile," the agency said in a statement.
Posted by: Anonymoose || 09/30/2004 10:37:27 PM || Comments || Link || E-Mail|| [6458 views] Top|| File under:
Who's in the News
113
[untagged]
Bookmark
E-Mail Me
The Classics
The O Club
Rantburg Store
The Bloids
The Never-ending Story
Thugburg
Gulf War I
The Way We Were
Bio
Merry-Go-Blog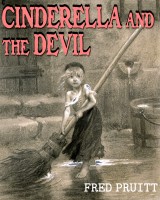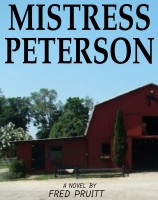 On Sale now!


A multi-volume chronology and reference guide set detailing three years of the Mexican Drug War between 2010 and 2012.

Rantburg.com and borderlandbeat.com correspondent and author Chris Covert presents his first non-fiction work detailing the drug and gang related violence in Mexico.

Chris gives us Mexican press dispatches of drug and gang war violence over three years, presented in a multi volume set intended to chronicle the death, violence and mayhem which has dominated Mexico for six years.
Click here for more information


Meet the Mods
In no particular order...


Steve White
Seafarious
Pappy
lotp
Scooter McGruder
john frum
tu3031
badanov
sherry
ryuge
GolfBravoUSMC
Bright Pebbles
trailing wife
Gloria
Fred
Besoeker
Glenmore
Frank G
3dc
Skidmark
Alaska Paul



Better than the average link...



Rantburg was assembled from recycled algorithms in the United States of America. No trees were destroyed in the production of this weblog. We did hurt some, though. Sorry.
3.236.228.250

Help keep the Burg running! Paypal: