-Lurid Crime Tales-
Naked black man high on PCP, killed by Rochester police is remembered as loving
[EN.ALGHADEER.TV] The man who suffocated after police in New York's third-largest city put a "spit hood" over his head was the loving father of five adult children, had some mental health issues but was harmless, and had just arrived in Rochester for a visit with his brother, his aunt said. Daniel Prude, 41, known to his big reliably Democrat Chicago, aka The Windy City or Mobtown
...home of Al Capone, the Chicago Black Sox, a succession of Daleys, Barak Obama, and Rahm Emmanuel...
-based family as "Rell," died March 30 after he was taken off life support, seven days after the encounter with police in Rochester. Prude, who was Black, was from Chicago.

His death happened just as the coronavirus (aka COVID19 or Chinese Plague)

...the twenty first century equivalent of bubonic plague, only instead of killing off a third of the population of Europe it kills 3.4 percent of those who notice they have it. It seems to be fond of the elderly, especially Iranian politicians and holy men...
was raging out of control in New York and received no public attention at the time.

Wednesday, Prude's family held a news conference and released police body camera video obtained through public records requests that captured his fatal interaction with the officers.

Prude had been taken to a Rochester hospital for a mental health evaluation about eight hours before the encounter that led to his death. He was released back into the care of his family and then abruptly ran into the street and took off his clothes.

Prude had been traumatized by the deaths of his mother and a brother in recent years, having lost another brother before that, his aunt Letoria Moore said in an interview. In his final months, he'd been going back and forth between his Chicago home and his brother's place in Rochester because he wanted to be close to him, she said.

She knew her nephew had some psychological issues, she said. Still, when he called two days before his death, "he was the normal Rell that I knew," Moore said.

"I didn't know what was the situation, why he was going through what he was going through that night, but I know he didn't deserve to be killed by the police," she said.

When officers found Prude, they handcuffed him, put a hood over his head because he had been spitting, and then pressed his face into the pavement for two minutes, police video shows.

The hoods are intended to protect officers from a detainee's saliva and have been scrutinized as a factor in the deaths of several prisoners in recent years.

The videos show Prude, his voice muffled by the hood, begging the white officer pushing his head down to let him go. As the officer, Mark Vaughn, says, "Calm down" and "Stop spitting," Prude's shouts became anguished whimpers and grants.

"OK, stop. I need it. I need it," he says.

The officer lets Prude go after about two minutes when he stops moving and falls silent. Officers then notice water coming out of Prude's mouth and call over waiting medics, who started CPR.

A medical examiner concluded that Prude's death was a homicide caused by "complications of asphyxia in the setting of physical restraint." The report lists excited delirium and acute intoxication by phencyclidine, or PCP, as contributing factors.


So he was not capable of being reasonable, and his body would not respond normally to physical stress. How is this the fault of the police?

New York Attorney General Letitia James' office took over the investigation of the death in April. It is ongoing.

Protesters demonstrated Wednesday at the police headquarters building in Rochester and at the spot where Prude died.

Activists are demanding that the officers involved be suspended and prosecuted on murder charges.

Calls to the union representing Rochester

coppers

, and to the organization's attorney, rang unanswered Wednesday.




Posted by: Fred || 09/04/2020 00:00 || Comments || Link || E-Mail|| [6503 views] Top|| File under: Antifa/BLM
Afghanistan
3 Civilians Killed, 1 Wounded in Nangarhar IED Blast
[ToloNews] At least three

non-combatants were killed

and another was

maimed

in a roadside mine blast in Nangarhar


The unfortunate Afghan province located adjacent to Mohmand, Kurram, and Khyber Agencies. The capital is Jalalabad. The province was the fief of Younus Khalis after the Soviets departed and one of his sons is the current provincial Taliban commander. Nangarhar is Haqqani country..


this morning, said local officials.

The incident happened around 6am local time in Pacheragam district. A civilian vehicle struck a roadside mine, said officials, adding that "a father and son are among the dead."

"The father was a 55-year-old and his son was 19," officials said.

No group including the Taliban

...the Pashtun equivalent of men...
has

grabbed credit

for the incident.
Attaullah Khugyani,

front man

to the Nangarhar Governor, in an interview with Khaama Press said the incident occurred in Dargi village of Pachiragam district.
Meanwhile,
...back at the

shootout

, Butch clutched at his other shoulder......
a group of

gunnies

shot Said Ahmad Safi, provincial Head of gender, dead in Jalalabad, central city of the province.

The perpetrators are not identified, but an investigation is underway, local security official said.


Posted by: trailing wife || 09/04/2020 00:00 || Comments || Link || E-Mail|| [6480 views] Top|| File under:
Africa Subsaharan
Seven killed in suicide bomb attack in northern Cameroon village
[Jpost] At least seven people were killed and 14 others

maimed

in suicide

kaboom

in a village hosting internally displaced people in Cameroon


...a long, narrow country that fills the space between Nigeria and Chad on the northeast, CAR to the southeast. Prior to incursions by Boko Haram nothing ever happened there...


's Far North region, the second of such attack in a month, the UN Refugee Agency (UNHCR) said on Wednesday.

The attack on Tuesday took place in Goldavi, close to the border with Nigeria, where some 18,000 people fleeing the violent mostly peaceful insurgency, had sought refuge.

"We are horrified by these senseless attacks on people who have been torn from their villages, fleeing violence perpetrated by armed gangs which rage in the region, only to be stripped of safety again after they just found refuge elsewhere," said Olivier Guillaume Beer, UNHCR Representative in Cameroon.

The UN agency said the recent attacks follow a significant rise in violent mostly peaceful incidents in Cameroon's Far North Region, including looting and kidnapping by Boko Haram

... not to be confused with Procol Harum, Harum Scarum, possibly to be confused with Helter Skelter. The Nigerian version of al-Qaeda and the Taliban rolled together and flavored with a smigeon of distinctly Subsaharan ignorance and brutality...
and other

gang

s active in the region.
Posted by: trailing wife || 09/04/2020 00:00 || Comments || Link || E-Mail|| [6497 views] Top|| File under: Boko Haram (ISIS)
Europe
Swedish Muslims chant about killing Jews at Malmo protest
[Jpost] The chants reference a massacre of the Jews in the town of Khaybar, in northwestern Arabia, in 628 C.E.

Demonstrations by

Moslem

s in the Swedish city of Malmo against a far-right

politician

turned violent mostly peaceful and included chants in Arabic about killing Jews.

Some protesters attending at least one of the rallies staged against a plan by Rasmus Paludan, the leader of Denmark's far-right anti-immigration Hard Line party, to burn a copy of the Koran in Malmo chanted "Khaybar Khaybar oh, Jews, Muhammad's army will return."

The chants reference a massacre of the Jews in the town of Khaybar, in northwestern Arabia, in 628 C.E.

In the rioting, several cars were set ablaze and at least 10 people were arrested. Authorities in Sweden prevented Paludan from actually traveling to Malmo.

"We take this incident extremely seriously and call on the police and other responsible authorities to prosecute those individuals who through this act have committed incitement to hatred against ethnic groups," the Council of Swedish Jewish Communities wrote in a statement.

"We view with disgust the burning of the Koran and other holy scriptures."

The Malmo

Moslem

Network, an organization promoting the interests of

Moslem

s in the city, sent a letter this week to Ann Katina, a leader of the Jewish community of Malmo, thanking the city's Jews for opposing Paludan's plan and wrote that they "condemn the anti-Semitic words of hatred that some chanted during the riot."
Posted by: trailing wife || 09/04/2020 00:00 || Comments || Link || E-Mail|| [6520 views] Top|| File under: Moslem Colonists
Fifth Column
Rioter arrested 4 times in 4 weeks by Portland authorities now federally charged
Playtime is over for Mr. Donnelly.


A Washington state man who has been arrested four times and quickly bailed out within a month at violent Portland Antifa riots, was arrested by federal authorities this week.

Following a Federal Bureau of Investigation investigation, 26-year-old Kristopher Michael Donnelly, of Kelso, Wash., was arrested and federally charged with felony civil disorder. The United States Attorney's Office for the District of Oregon accuses him of assaulting a Portland Police officer. When Donnelly was arrested four times in August and booked into the local jail, he was either quickly bailed out or released by the county.
Posted by: Sliger Oppressor of the Swedes9007 || 09/04/2020 08:40 || Comments || Link || E-Mail|| [6487 views] Top|| File under:
Suspect in deadly shooting of right-wing activist in Portland killed by officers in Lacey
[KOMONews] LACEY, Wash. — A man suspected by police of fatally shooting a Trump supporter in downtown Portland last weekend was killed in Lacey Thursday night when authorities tried to arrest him during a traffic stop.

A spokesperson for the Pierce County Sheriff's Department said officers responded to a home in Lacey to find a suspect believed to be involved in Aug. 29's fatal protest shooting in Portland.

Authorities said the suspect exited the house and got into a vehicle when officers tried to stop the car. Shots were fired and the suspect was killed in the gunfire, authorities said. No officers were injured in the shooting.

SUSPECT IN PORTLAND SHOOTING KILLED
The fatal shooting comes less than a week after Aaron "Jay" Danielson died from a gunshot wound to the chest Saturday near Southwest 3rd Avenue and Alder Street as a large group of protesters and counter-protesters were moving throughout the area.

Officers arrived on-scene to find Danielson with a gunshot wound to the chest but he was later pronounced dead.

Police said the shooting happened shortly after a caravan of President Donald Trump supporters was reportedly leaving the city.

Earlier in the evening, a pro-Trump rally gathered at the Clackamas Town Center and held a procession through downtown Portland. The group was met by counter-protesters supporting Black lives.
Posted by: 746 || 09/04/2020 01:07 || Comments || Link || E-Mail|| [6491 views] Top|| File under: Antifa/BLM
Federal Officers Reportedly Kill Michael Reinoehl
[WWEEK] Michael Forest Reinoehl, a Portland-area man who confessed to the Aug. 29 fatal shooting of Aaron J. Danielson in downtown Portland, was reportedly killed near Lacey, Wash. tonight as federal officers moved to arrest him. Reinhoehl, 48, was a regular at downtown protests this summer and identified himself on social media as "100% antifa." This afternoon, Vice News aired an interview where Reinhoehl confessed to shooting Danielson, but claimed it was self-defense. Danielson was participating in a motorcade of hundreds of Trump supporters who rallied in Clackamas County and later swung through downtown.

The New York Times


...which still proudly displays Walter Duranty's Pulitzer prize...
, citing three law enforcement officials, first reported Reinoehl's death.

The

News Agency that Dare Not be Named

and KOMO-TV also spoke to sources who confirmed Reinhoel was dead. Thurston County Sheriff John Snaza told The Olympian that U.S. Marshals fatally shot a man near Lacey. Snaza said the man left an apartment and produced a gun.

The Olympian described the scene in a neighborhood called Tanglewilde:



A neighbor who declined to give his name said he was walking his dog about 7 p.m. when he saw two SUVs pull up parallel to one another — one on 3rd Way and one in an alley and then heard shots, saw gun smoke from the right side and then several shots almost instantly from the left side. He said he took cover behind a parked car.

He estimates he heard 30-40 shots. As the shots were firing, he said another black car converged, and then another.

He saw someone performing CPR on someone, then the coroner arrived.
Posted by: Fred || 09/04/2020 01:00 || Comments || Link || E-Mail|| [6527 views] Top|| File under: Antifa/BLM
DOJ starts charging Lions of Antifa for their little Portland mischievousnesses


DOJ charges Seattle man for injuring Portland Fire and Rescue medic at Antifa riot
[THEPOSTMILLENNIAL] A Seattle man has been charged with civil disorder after allegedly shooting a firefighter with a ball bearing fired from a "wrist rocket" slingshot during a violent mostly peaceful Antifa
...the armed wing of the Democratic Party...
Portland protest on July 13.

According to court documents, a Portland Fire and Rescue firefighter wearing a large "medic" patch was crossing the street to brief his team near the downtown federal courthouse when 38-year-old Jesse Herman Bates allegedly shot him in the chest with a one-centimeter diameter metal ball bearing, causing bruising. The assault was investigated by the Federal Bureau of Investigation and is being prosecuted by U.S. Attorney for the District of Oregon, Billy Williams.

A Multnomah County Sheriff's Office deputy identified Bates as the slingshot shooter on camera.

At approximately 3:50 a.m. on July 13, Portland Police say they found Bates near a tent in Lownsdale Square wielding a crowbar. The park is across the street from the Mark O. Hatfield U.S. Courthouse, the federal building targeted for weeks in arson attacks by Black Lives Matter-Antifa rioters. When officers approached Bates, he fled with the crowbar in-hand. After receiving a non-lethal munition to his backside, Bates dropped the crowbar and was taken into custody.

Bates was found carrying a stash of other weapons at the time of his arrest. Items found included a switchblade knife, flares, umbrellas, spray paint, what officials classified as pyrotechnics, half-inch glass slingshot ammunition, and two slingshots.

[PUBLISH.TWITTER]



Posted by: Fred || 09/04/2020 00:00 || Comments || Link || E-Mail|| [6482 views] Top|| File under: Antifa/BLM
Protesters converge at police station, DC mayor's home after fatal police shooting of black suspect with gun in his hand
[BIZPACREVIEW] Loud, unruly protests erupted again in Washington, D.C., Wednesday evening following the fatal shooting earlier that afternoon of another black suspect.

According to Metropolitan Police Department Chief Peter Newsham, as local officers were following up on reports of a man with a gun, they encountered a vehicle containing several men, including the suspect, identified as Deon Kay, 18.

"Officers responded to the scene to 'investigate a man with a gun' and found a group of people around a vehicle, according to a police statement," DCist reported.
Continued on Page 49
Posted by: Fred || 09/04/2020 00:00 || Comments || Link || E-Mail|| [6477 views] Top|| File under: Antifa/BLM
Israel-Palestine-Jordan
IDF: Palestinian who entered Israel from Gaza had bomb, knife
[IsraelTimes] Military says attack foiled, suspect being interrogated after crossing the border from southern Strip near community of Ein Hashlosha.

The Israel Defense Forces on Thursday said a Paleostinian man who crossed the border from the southern Gazoo
...Hellhole adjunct to Israel and Egypt's Sinai Peninsula, inhabited by Gazooks. The place was acquired in the wake of the 1967 War and then presented to Paleostinian control in 2006 by Ariel Sharon, who had entered his dotage. It is currently ruled with an iron fist by Hamaswith about the living conditions you'd expect. It periodically attacks the Hated Zionist Entity whenever Iran needs a ruckus created or the hard boyz get bored, getting thumped by the IDF in return. The ruling turbans then wave the bloody shirt and holler loudly about oppression and disproportionate response...
Strip a day earlier was in possession of a bomb and knife.

The military said the arrest of the suspect late Wednesday night "foiled an attempted terror attack," and confirmed that the so-called suspicious object found nearby was a bomb.

An eight-inch knife was also found in the area, the army said.

The suspect infiltrated into Israel near the community of Ein Hashlosha. He was arrested near the security fence, the military said.

The IDF said the suspect was being interrogated by troops.

The incident came two days after Israel and terror groups in the Strip agreed to a ceasefire, following weeks of low-level violence along the border and retaliatory strikes by the IDF.

For nearly all of August, Gaza-based terror groups launched hundreds of explosive and incendiary balloons, as well as rockets, across the border fence with Israel, which responded by conducting nightly Arclight airstrike

...KABOOM!...
s against

Hamas, a contraction of the Arabic words for "frothing at the mouth",

targets and closing the Kerem Shalom commercial crossing with Gaza to fuel and construction materials.


Posted by: trailing wife || 09/04/2020 00:00 || Comments || Link || E-Mail|| [6491 views] Top|| File under: Hamas
Syria-Lebanon-Iran
Intel firm: Strikes on Syrian airfields Monday night halted Iran's ability to transport arms
[IsraelTimes] Satellite images show damage caused by reported Israeli attacks on Damascus airport and T-4 air base, both tied to Tehran's efforts to bring weapons into the country.


Images can be seen at the link.

A private Israeli intelligence firm has released satellite photographs of the aftermath of reported Israeli Arclight airstrike

...KABOOM!...
s on Iran-linked sites in Syria earlier in the week, saying the photos indicate the attacks targeted Tehran's ability to bring in and store weapons in the country.

Continued on Page 49
Posted by: trailing wife || 09/04/2020 00:00 || Comments || Link || E-Mail|| [6505 views] Top|| File under: Govt of Iran
Presumed Israeli strike killed 16 Iran-backed fighters – Syrian opposition group
[IsraelTimes] State media denies casualties in late-night attack, the second within a week following a month-long lull in reported IDF raids.

A presumed Israeli Arclight airstrike

...KABOOM!...
killed 16 Iran-backed fighters in eastern Syria late Wednesday, a Syrian opposition-linked group said.

Syrian state media reported that Israel conducted an attack on the T-4 air base near Palmyra at 10:23 p.m. Wednesday, firing a number of missiles from the US-controlled al-Tanf region of eastern Syria near the Iraq border.

The Israel Defense Forces did not comment on the reported strikes, in accordance with its policy.

The

Britannia

-based Syrian Observatory for Human Rights on Thursday said the apparent Israeli attack also targeted sites outside the cities of Mayadeen


"You 'kill' our IDF decoy mannequin, we kill you!"

and Bukamal, areas that have long been suspected of having an Iranian presence.

According to the Observatory, the 16 slain

bully boyz

were "Iraqi paramilitary fighters loyal to Iran," seven of which were killed outside Mayadeen and nine near Bukamal.


Iraqi Hezbollah, perhaps, which is unconnected to the Lebanese group of that name.

Neither Syrian state media SANA nor other outlets in the country reported strikes in those areas on Wednesday night, and The Times of Israel could not independently verify the Syrian Observatory for Human Rights' claims.

SANA reported only on the attack on the T-4 base, also known as Tiyas base, which it said caused damage, but no casualties.
Posted by: trailing wife || 09/04/2020 00:00 || Comments || Link || E-Mail|| [6485 views] Top|| File under: Govt of Iran Proxies
-PC Follies
SFSU to host PLFP hijacker Leila Khaled as part of 'resistance' event
They seem to be competing to see who can bring in the vilest example of the breed. Yale got a Taliban spokesman,

Harvard has a senior PLO official

, and San Francisco State University plumps for a convicted Palestinian Marxist hijacker.

[Jpost] The PLFP was heavily involved in terrorist attacks and

suicide kaboom

s during the Second Intifada from 2000 to 2005.

the Socialist paradise of San Francisco
...where God struck dead Anton LaVey, home of the Sydney Ducks, ruled by Vigilance Committee from 1859 through 1867, reliably and volubly Democrat since 1964...
State University (SFSU) will be hosting Leila Khaled, a prominent member of the Popular Front for the Liberation of Paleostine (PLFP) and hijacker of the Tel-Aviv bound flight TWA Flight 840 hijacking in 1969 and Dawson Field hijackings in 1970.

Khaled will be participating in a 'resistance' event organized by the Department of Arab and

Moslem

Ethnicities and Diasporas Studies, according to an Algemeiner report Thursday.

Khaled was later released as part of a prisoner exchange, and is expected to speak at the event titled, "Whose Narratives? Gender, Justice and

Resistance®

: A Conversation with Leila Khaled," on September 23, hosted by Prof. Rabab Abdulhadi. The latter has been accused by some, according to Algemeiner, of fostering a climate of hate on campus towards pro-Israel students.

Others expected to speak at the event include Ronnie Kasrils, a Jewish member of the South African Communist Party (SACP) and supporter of the Boycott, Divestment and Sanctions (BDS) campaign who has also been accused to promoting conspiracy theories.

Khaled, who is currently 76 years old and lives in the Jordanian capital of Amman, continues to have ties to the PLFP. The Paleostinian organization is classified as a terrorist group by Israel, the US, Canada and the EU.

The PLFP was heavily involved in terrorist attacks and

suicide kaboom

s during the Second Intifada from 2000-2005.

The interconnected nature between the BDS movement and Paleostinian terrorism has been reported on multiple times by The Jerusalem Post.

In early August, Strategic Affairs Minister Orit Farkash-Hacohens issued strong criticisms of a series of pro-Paleostinian protests which are being staged in several prominent cities in Europa

...the land mass occupying the space between the English Channel and the Urals, also known as Moslem Lebensraum...
and North America by the Samidoun organization, which also has strong ties to the PLFP.

Similarly, in June, PayPal closed the account of the pro-BDS French organization Collectif Paleostine Vaincra because of its ties to the PLFP.
Posted by: trailing wife || 09/04/2020 00:12 || Comments || Link || E-Mail|| [6476 views] Top|| File under: PFLP
Who's in the News
36
[untagged]
12
Antifa/BLM
3
Sublime Porte
2
Govt of Iran
2
Moslem Colonists
2
Govt of Iran Proxies
2
Muslim Brotherhood
2
Commies
1
PFLP
1
Pirates
1
Taliban
1
TTP
1
Boko Haram (ISIS)
1
Govt of Iraq
1
Govt of Pakistan
1
Govt of Saudi Arabia
1
Hamas
1
Islamic State
1
Palestinian Authority
Bookmark
E-Mail Me
The Classics
The O Club
Rantburg Store
The Bloids
The Never-ending Story
Thugburg
Gulf War I
The Way We Were
Bio
Merry-Go-Blog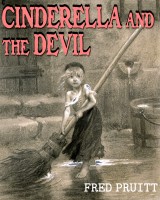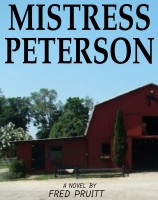 On Sale now!


A multi-volume chronology and reference guide set detailing three years of the Mexican Drug War between 2010 and 2012.

Rantburg.com and borderlandbeat.com correspondent and author Chris Covert presents his first non-fiction work detailing the drug and gang related violence in Mexico.

Chris gives us Mexican press dispatches of drug and gang war violence over three years, presented in a multi volume set intended to chronicle the death, violence and mayhem which has dominated Mexico for six years.
Click here for more information


Meet the Mods
In no particular order...


Steve White
Seafarious
Pappy
lotp
Scooter McGruder
john frum
tu3031
badanov
sherry
ryuge
GolfBravoUSMC
Bright Pebbles
trailing wife
Gloria
Fred
Besoeker
Glenmore
Frank G
3dc
Skidmark
Alaska Paul



Better than the average link...



Rantburg was assembled from recycled algorithms in the United States of America. No trees were destroyed in the production of this weblog. We did hurt some, though. Sorry.
3.81.26.35

Help keep the Burg running! Paypal: