-War on Police-
Man charged with killing NY cop released from prison in May
[MSN] The suspect in the killing of an upstate New York police officer in July was released from prison two months earlier, and could face a life sentence without parole based on new charges a prosecutor announced Wednesday.

Kelvin Vickers, 21, is charged in an eight-count indictment with aggravated murder, attempted murder, assault and weapons counts for the July 21 attack that killed Rochester Police Officer Anthony Mazurkiewicz, 54, and

maimed

Officer Sino Seng as the two sat in an unmarked vehicle. A funeral for the fallen officer was held Monday.

Investigators said the shooter, unprovoked, approached from behind and fired at least 17 rounds, including one that penetrated a nearby house and injured a 15-year-old girl inside.

Vickers, who is from Boston, has a long criminal record dating to when he was 12 years old and accused of assault and battery on a police officer, said Monroe County District Attorney Sandra Doorley.

At a news conference with other officials Wednesday, Doorley said Vickers' juvenile record includes burglary, strangulation with a deadly weapon, assault with a deadly weapon, and two firearms offenses. As an adult, he served a prison sentence of 2 1/2 to 3 years for unlicensed weapons possession and was released by the Massachusetts Department of Corrections on May 24.
Posted by: Fred || 08/05/2022 00:00 || Comments || Link || [336097 views] Top|| File under:
Afghanistan
Motorcyclist Gunmen Kill Religious Scholar in Central Afghanistan
[KhaamaPress] Unknown

cycle of violence

-riding

button men

killed a religious scholar in Ghor province, in central Afghanistan, according to local Taliban

...Arabic for students...
officials.

Abdul Matin Mohammadi, a religious scholar, was allegedly killed on Tuesday, August 2, in the evening by

person or persons unknown

, according to the Taliban authorities.

The Taliban governor's office in Ghor has released a newsletter stating that the religious scholar was attacked in the Dara Ghazi region of Firuzkoh district on Tuesday evening.

According to sources, the attackers ride away from the scene on

cycle of violence

s after killing Mohammadi as he was returning home after offering the prayers in the mosque.

The Taliban governor's office in the province of Ghor reports that no one has been arrested in relation to the death of this religious scholar, despite an ongoing investigation.

Mawlawi Abdul Matin taught at the Imam Abu Hanifa Islamic seminary in the Firuzkoh district and was one of the most renowned and distinguished scholars of Ghor.

In a recent incident, unidentified

button men

killed a prayer leader, the Imam of a mosque in the Afghan northeastern province of Kunar.

Sheikh Mohammad Israel Sahibzada was killed in the Sahibzada village of Kunar province


... which is right down the road from Chitral. Kunar is Haqqani country.....


, as he was returning from the mosque after offering the prayer.

Though the Taliban make the claim that they have maintained security, many provinces continue to see unexplained, mysterious killings and other crimes.
Posted by: trailing wife || 08/05/2022 01:42 || Comments || Link || [336116 views] Top|| File under: Taliban/IEA
Fighting in Karta-e-Sakhi Between Islamic Emirate Forces and Daesh
[ToloNews] At least four members of the

ISIS

group were killed and one person was detained in operations conducted earlier this week by the Islamic Emirate forces in Karta-e- Sakhi area of Kabul city, Kabul security department said.

The

festivities

between the Islamic Emirate forces and

ISIS

members lasted for many hours.

"Those who were trying to target civilians, four of them were killed and one of them was detained. In this operation, one member of the Islamic Emirate force was killed and another one was

maimed

. Also, a policewoman was killed," said Khalid Zadran, a

front man

for the Kabul security department.

Islamic Emirate

front man

Zabiullah Mujahid said on Twitter that four

ISIS

members were killed and one was arrested in an operation by Islamic Emirate forces in the Karta-e- Sakhi area of Kabul.

Mujahid said the

ISIS

members were intending to attack Shia citizens gathering in the Kart-e-Sakhi Ziarat during the days of Mahram. Zabiullah Mujahid also tweeted that

ISIS

was going to attack during the Muharram ceremony.

"

ISIS

had a plan to attack Shia citizens that gather in Karta-e-Sakhi on the Muharram days," he said.

The residents said that the

festivities

continued many hours with the two sides using heavy and light weapons.

"It was around noon that the gunfire was heard, and it happened in this house. The sound of the blast was also heard," said Sayeed Rafi, residents of Kabul.



ISIS

has taken responsibility for a number of deadly attacks, most of which targeted civilians, in the past several months in Afghanistan.
Posted by: trailing wife || 08/05/2022 01:42 || Comments || Link || [336096 views] Top|| File under: Islamic State
Africa Horn
Al-Shabaab attacks AU base in Somalia
[ShabelleMedia] al-Shabaab

...... Somalia's version of the Taliban


...the Pashtun equivalent of men...


, functioning as an arm of al-Qaeda...
launched an attack against African Union


...a union consisting of 53 African states, most run by dictators of one flavor or another. The only all-African state not in the AU is Morocco. Established in 2002, the AU is the successor to the Organisation of African Unity (OAU), which was even less successful...


troops' base in South of Somalia on Wednesday, residents said.

The attack sparked a heavy

shootout

between al-Shabaab and AU forces from Uganda based in Golweyn, a small town in Lower Shabelle region.

The two sides exchanged heavy and small weapons in the battle which, according to villagers caused casualties on both sides.

It comes as SNA and ATMIS stepped up operation against al-Shabaab in Lower Shabelle region, the most militarised region in Somalia.
Posted by: trailing wife || 08/05/2022 00:36 || Comments || Link || [336094 views] Top|| File under: al-Shabaab (AQ)
Arabia
At least five civilians injured in Saudi shelling of border regions
[HODHODYEMENNEWS] At least five citizens

were maimed

by Saudi border guards' fire in Saada province, northern Yemen


...an area of the Arabian Peninsula sometimes mistaken for a country. It is populated by more antagonistic tribes and factions than you can keep track of...


, on Tuesday.

The state-ran Yemeni News Agency (Saba) in Sana'a quoted a local source as saying "Razih Hospital in Saada received on Tuesday, five citizens who

were maimed

in various places by the Saudi border guards' fire."

The source confirmed that the Saudi army continues to target citizens in the border districts in a daily basis, causing the death and injury of dozens of civilians.
Posted by: Fred || 08/05/2022 00:00 || Comments || Link || [336115 views] Top|| File under: Houthis
Three Yemenis murdered by Saudi forces in border region
[HODHODYEMENNEWS.NET] The Saudi army has recently committed another disgraceful crime, by executing three Yemen


...an area of the Arabian Peninsula sometimes mistaken for a country. It is populated by more antagonistic tribes and factions than you can keep track of...


i men who tried to cross the Saudi border in search of a livelihood.

Head of the Hana Aden Center for Studies, Anis Mansour, affirmed that the Saudi border guards executed three young men from Bayda, who were on their way to Soddy Arabia


...a kingdom taking up the bulk of the Arabian peninsula. Its primary economic activity involves exporting oil and soaking Islamic rubes on the annual hajj pilgrimage. The country supports a large number of princes in whatcha might call princely splendor. When the oil runs out the rest of the world is going to kick sand in the Soddy national face...


to seek a living.


Or commit terror acts. Either way, it appears the answer was "no"


"They were arrested by the border guards in the al-Raqaw area, and they were

rubbed out

in front of the people and the rest of the Yemenis were asked to take the bodies back to Yemen," he added.

The crime has revealed another aspect of Saudi hostility towards Yemenis, especially since the crime came at a time when Saudi Arabia, which has been waging a war and imposing a siege on Yemen for the past 8 years, is trying to get out of the Yemeni quagmire.
Posted by: Fred || 08/05/2022 00:00 || Comments || Link || [336096 views] Top|| File under: Houthis
Senior commander of Islah Party troops killed in explosive attack
[HODHODYEMENNEWS] A senior military commander affiliated with with the Islah Party (the Yemen


...an area of the Arabian Peninsula sometimes mistaken for a country. It is populated by more antagonistic tribes and factions than you can keep track of...


i branch of the

Moslem Brüderbund

) was mysteriously killed in Ma'rib province, northeastern Yemen.

This was reported by Yemen News Portal, based on testimonies of local sources.

According to sources, the director of security of Sirwah district and the commander of the Jahm Front, Colonel Abdullah al-A'qra al-Jamhi, was killed in an improvised

bomb

(IED)'s explosion targeting him east of the directorate.

The sources stated that the blast also injured two of his lover companions, one of them

at death's door

.

The attack comes as a part of internal conflicts between factions loyal to the Saudi-led coalition.


Posted by: Fred || 08/05/2022 00:00 || Comments || Link || [336114 views] Top|| File under: Muslim Brotherhood
Caucasus/Russia/Central Asia
Two residents of Stavropol were convicted from an attack in Dagestan
Direct Translation via Google Translate. Edited.


[KavkazUzel] A court in Rostov-on-Don found two residents of the Stavropol Territory guilty of encroachment on the lives of servicemen during the attack by Basayev's group and Dagestan. Surtlanbek Adzhinyazov was sentenced to 14 years and six months in prison, Ruslanbek Arslanov - to 13 years, the press service of the Southern District Military Court reported today.

The "Caucasian Knot" has reported that on June 17, 2020, two residents of the Neftekumsky district of the Stavropol Territory, Surtlanbek Adzhinyazov and Ruslanbek Arslanov, were detained in connection with the attack on Dagestan in 1999 as part of the gangs of

Basayev

and

Khattab

. On February 3, their cases were brought to court.

The first hearing in the case of natives of Stavropol Surtlanbek Adzhinyazov and Ruslanbek Arslanov, accused in the case of an attack on Dagestan in 1999 as part of the gangs of Basayev and Khattab, was held in the Southern District Military Court on April 12, 2021.

According to investigators, Surtlanbek Adzhinyazov and Ruslanbek Arslanov voluntarily joined an armed group organized by a resident of the village of Kayasula, Neftekumsky district, Keldimuratov, nicknamed "Muslim", in the training center "Islamic Institute of Caucasus" near the village of Serzhen-Yurt, Shali district of Chechnya. It included 25 people from Dagestan, Karachay-Cherkessia and Stavropol.Adzhinyazov and Arslanov are accused of committing crimes under Article 317 (encroachment on the life of military personnel), Part 2 of Article 209 (banditry) and Article 279 of the Criminal Code of the Russian Federation (armed rebellion).

Residents of the Stavropol Territory Surtlanbek Adzhinyazov and Ruslanbek Arslanov were found guilty of encroachment on the lives of Russian servicemen, the Southern District Military Court said today.

The investigation and the court established that in August 1999, Adzhinyazov and Arslanov took part in the attack on the Botlikh district of Dagestan and fired repeated shots from machine guns at servicemen, according to a message on the Telegram channel of the press service of the court. The court sentenced Ardzhinyazov to 14.5 years in prison, and Ruslanbek Arslanov to 13 years in a strict regime colony, the report said. 

The criminal case against Ardzhinyazov and Arslanov went to court on February 12, 2021, 34 court sessions were held, the verdict was announced today, follows from the case file on the website of the Southern District Military Court.

The case card states that the charges against the defendants were brought under articles on encroachment on the life of military personnel, banditry and armed rebellion. The press service of the court noted in its report that the verdict was passed on Ardzhinyazov and Arslanov under Article 317 of the Criminal Code of the Russian Federation on encroachment on the lives of servicemen. Article 317 of the Russian Criminal Code (encroachment on the life of military personnel) provides for punishment up to life imprisonment or the death penalty.

The mass infiltration of Chechen fighters into Dagestan began on August 7, 1999. On that day, more than a thousand armed militants from Chechnya entered the territory of the republic. The villages of Ansalta, Rakhata, Shodroda and Godoberi of the Botlikh region were immediately captured, and over the next few days other settlements in the Botlikh and Tsumadinsky regions were captured, the "Caucasian Knot" report, "Invasion of militants into Dagestan," says.

A resident of Stavropol, nicknamed Muslim,


...a decidedly suggestive name, given the location...

with whom the investigation links Adzhinyazov and Arslanov, is known as the head of the so-called "

Nogai battalion

." Such criminal cases often turn out to be fabricated, lawyer Narine Hayrapetyan, who deals with cases of illegal armed formations, told the "Caucasian Knot" correspondent earlier. "For all people from Stavropol, the plot is the same everywhere," she said.
The Nogais are a Turkic people descended from the Qipchaks who in the 13th and 14th centuries coalesced with their Mongol conquerors to form the Nogai Horde. They adopted Sunni Islam in the 14th century. Their language is most closely related to Kazakh and Kara-Kalpak. In other words, the Nogais are not ethnically or linguistically even remotely related to the Chechens and Ingush.

According to the brief history of the Nogais in Shirin Akiner's "Islamic Peoples Of The Soviet Union," which still remains an invaluable reference source 15 years after the demise of the USSR, the Nogai Horde split in the mid-16th century, with the Great Horde remaining on the lower Volga and the Little Horde settling on the right bank of the Kuban River and the shores of the Sea of Azov, and in southern Ukraine.

The two groups reunited in the mid-17th century after the Great Horde moved southwest, and became nominally subject to the Crimean Tatar khanate. In the 18th century, under pressure from the Tsarist Russian authorities, many Nogais moved either west to present-day Ukraine, south into the Caucasus, or emigrated to Ottoman Turkey.

At the time of the 1979 Soviet census, there were just under 60,000 Nogais in the USSR, while a decade later, that number had increased to some 75,500. Of those, roughly 28,000 lived in Daghestan, primarily in the northern Khasavyurt district. The Nogais constitute the eighth-largest of Daghestan's numerous ethnic groups.

There are also Nogai communities in neighboring Chechnya, Stavropol Krai, Karachaevo-Cherkessia, and Kabardino-Balkaria. In 1979, over 90 percent of Nogais in the USSR considered Nogai their native language, and 75 percent also claimed fluency in Russian.

An informal Nogai association, Nogai Birlik (Unity), representing the Nogais in Daghestan, in 1991 called for a separate Nogai state, according to a 1995 briefing paper compiled by the British nongovernmental organization International Alert. At that time, the Nogais reportedly opposed sovereignty for Daghestan on the grounds that it would make it more difficult for them to maintain contacts with their coethnics in other regions of the Russian Federation.

Possibly because they considered themselves victimized, oppressed, or simply neglected and forgotten by the Russian authorities, the Nogais, who are overwhelmingly rural dwellers engaged in agriculture, were among the first non-Chechens to join the Chechen resistance.

In a 13 February article, "Nezavisimaya gazeta" traces that involvement as far back as 1996, claiming that between 1996-99 a group of Nogais from Neftekum traveled to Chechnya for training at so-called "Wahhabi camps," presumably meaning the training camp established in Serzhen-Yurt by Saudi-born field commander Khattab.

The Russian daily further claims that the so-called Nogai battalion participated in the 1999 incursion into Daghestan spearheaded by Khattab and radical field commander Shamil Basayev that precipitated the second Chechen war. Whether Nogais from other regions of the North Caucasus have since formed comparable, separate djamaats remains unclear.

Posted by: badanov || 08/05/2022 00:00 || Comments || Link || [336177 views] Top|| File under:
Iraq
ISIS kills five Iraqi soldiers in Diyala, says local official
[Rudaw] A suspected Islamic State

...formerly ISIS or ISIL, depending on your preference. Before that they were al-Qaeda in Iraq, as shaped by Abu Musab Zarqawi. They're really very devout, committing every atrocity they can find in the Koran and inventing a few more. They fling Allah around with every other sentence, but to hear western pols talk they're not really Moslems....
(ISIS) attack in Diyala province late Tuesday killed five soldiers of the Iraqi army, a local official told Rudaw amid a recent uptick in attacks by the terror group.

The five soldiers of the Iraqi army were killed by an ISIS sniper attack near Kashkul village nearby Hamrin dam, local security head Shamal Abdulrahman told Rudaw's Hunar Hamid.

The attack coincides with a visit by a Peshmerga ministry delegation headed by Minister Shorsh Ismail to the US to discuss "the continuing threat of ISIS," claiming the terror group remains "a serious threat to regional security and stability."

Kurdistan Region President Nechirvan Barzani last week warned of the recent increase of ISIS attacks after a spate of assaults killed nine people across four provinces overnight.

Another ISIS attack in Diyala left five civilians dead and three others

maimed

, with the victims all being from the same family.

ISIS controlled vast lands in Iraq in 2014, but the terror group became fully devoid of territorial control in 2017. While the group lacks any territory, it still continues to pose security risks through abductions, hit-and-run attacks, and bombings.

In its propaganda magazine on Thursday, ISIS claimed to have conducted 13 attacks in Iraq from July 21 to July 27, killing and injuring 30 people.
Posted by: trailing wife || 08/05/2022 01:08 || Comments || Link || [336105 views] Top|| File under: Islamic State
Israel-Palestine-Jordan
Israel launches new Gaza operation, kills top Islamic Jihad commander UPDATE: PIJ confirms kill
[Jpost] Israel takes initiative and launches widescale attack on northern Gaza in Operation Breaking Dawn. Iron Dome batteries deployed throughout Israel.

The IDF struck targets in the northern Gaza Strip on Friday saying it has begun Operation. Breaking Dawn against the Islamic Jihad.

Several targets in the northern Gaza Strip were hit, with reports of casualties including the head of the group's northern command

Taysir al-Jabari

who replaced

Baha abu al-Ata

who was killed in an IAF strike in 2019. Jabari, who was also responsible for coordination between the group and Hamas, was killed at 4.16 PM in Shuja'iyya.

The Gaza Health Ministry reported eight dead including a five-year-old girl and 44 injured.

According to the IDF, he commanded over the launching of hundreds of rockets during Operation Guardian of the Walls last year, including anti-tank-guided missile attacks.

The IDF said that they had received a specific warning that he was planning an attack against Israeli targets before the arrest of Bassem Saadi earlier in the week in an arrest raid in the West Bank.

In addition, IAF jets and drones targeted two cells that were on the way to carry out anti-tank missile attacks, killing at least 12 PIJ operatives.

Following the targeted killings, which was done by jets and armed drones, the IDF warned that the group would likely respond with rocket fire toward the Israeli homefront. The military has therefore placed Iron Dome batteries in the area of Jerusalem, Beersheba and others in order to intercept any projectile fired by the group.

Additional reservists have been called up, including ground troops and armored corp.

The IDF said it hopes Hamas will stay out of the fighting. Earlier on Friday afternoon, it allowed fuel into Gaza to prevent a total shutdown of the sole power plant in the Strip, which already operates on a limited capacity. Without the plant, Gaza would be dependent on external power largely from Israel which provides 120 megawatts daily.

Residents of the Gaza envelope were asked to remain close to shelters should there be any rocket fire. The IDF has also alerted residents up to 80km from the Gaza Strip, including Tel Aviv, that there could be a risk of rocket fire.

Prime Minister Yair Lapid said that Israel 'won't allow terrorist organizations to set the agenda in the Gaza Strip and threaten the citizens of the State of Israel. Anyone who wants to harm Israel must know that we will get to them. Security forces will act against the Islamic Jihad terrorists to remove the threat from the citizens of Israel."

Lapid and Defense Minister Benny Gantz plan to hold a security assessment at the Kirya in Tel Aviv at 6:30.

Israel closed the Erez crossing on Tuesday, blocking 14,000 Gazans who have permits to enter Israel to work.

"Those who harm the ability of 14,000 workers to make a living, who cause produce to sit and spoil at crossing points, and who lead to electricity and food shortages - hurt the people of Gaza first and foremost, and will have to take responsibility [for this suffering],"he said.

The leader of Islamic Jihad, Ziad Nahalka who is based in the Syrian capital of Damascus, was in Tehran on Thursday and met with Iran's President Ibrahim Raisi. Tehran funds and equips the Gaza-based terror group.

Gantz said that security forces are preparing for all scenarios, on all fronts including in the north and the center of the country and that the IDF will continue its operational activity in all sectors as needed.



Update at 12:30 p.m. EDT courtesy of Mercutio:

Jabari Tango Uniform


[LegalInsurrection] The Israeli military has eliminated a senior commander of the Palestinian Islamic Jihad (PIJ) terrorist group. The high-ranking PIJ operative, Taysir Jabari, was killed in an Israeli airstrike in Gaza after days of standoff between Israel and Gaza-based terrorist groups.

The PIJ also confirmed the killing of its "the great jihadist commander" in an IDF strike. "The Islamic Jihad movement in Palestine and its military wing the Al-Quds Brigade mourn the great jihadist commander Tayseer al-Jabari 'Abu Mahmud', who was killed in a Zionist assassination in Gaza City," the jihadi group said in a statement.

Several other terrorists were also taken out in the IDF strike. "The Israel Defense Forces estimates that between 10-20 Palestinian terrorists have been killed in the Gaza Strip amid the opening wave of airstrikes against the Islamic Jihad," The Times of Israel reported. "According to the military, six sites were hit by fighter jets and armed drones," the news website added.

Posted by: Skidmark || 08/05/2022 11:13 || Comments || Link || [336140 views] Top|| File under: Palestinian Islamic Jihad
Syria-Lebanon-Iran
Iran arrests 10 Islamic State members, blames Israel for sending them
[IsraelTimes] Tehran claims Mossad despatched '10

ISIS

terrorists' in plot to attack worshipers on the Shiite holy day of Ashura

Iran's intelligence ministry said Thursday it had arrested 10 Islamic State
...formerly ISIS or ISIL, depending on your preference. Before that they were al-Qaeda in Iraq, as shaped by Abu Musab Zarqawi. They're really very devout, committing every atrocity they can find in the Koran and inventing a few more. They fling Allah around with every other sentence, but to hear western pols talk they're not really Moslems....
group suspects who were planning attacks targeting religious commemorations, days ahead of the major Shiite mourning ritual of Ashura.

The ministry said that "10

ISIS

terrorists," using another name for the Islamic State group, had been arrested, adding that they had been "sent to carry out several terror operations among the mourners."

Two intelligence agents

were maimed

in a

shootout

during the arrests, it added.

Iran

...Formerly a fairly civilized nation ruled by a Shah, it became a victim of Islamic revolution in 1979...
also accused arch-foe Israel of using the jihadists as attackers, claiming the men were sent following "last week's big failure in

the earth-shattering kaboom

of a sensitive center" that it blamed on "separatist terrorists." Following that failed attack, Iran's intelligence ministry on July 27 said it had arrested agents linked to Israel's Mossad spy agency, who were also members of an outlawed Kurdish rebel group.

"The Zionist criminal regime... this time around, tried to carry out its terrorist operations through takfiri

...an adherent of takfir wal hijra, an offshoot of Salafism that regards everybody who doesn't agree with them as apostates who most be killed...
IS teams," the statement added, referring to Israel.

Iran is currently commemorating the first 10 days of the Islamic holy month of Muharram, culminating in Ashura on Monday, when worshipers throng mosques and take part in processions. Ashura marks the death of the revered Shiite Imam Hussein, grandson of the Prophet Mohammed.

The intelligence ministry said the men had entered from neighboring Iraq and The Sick Man of Europe Turkey


...the only place on the face of the earth that misses the Ottoman Empire...


, and were arrested in operations over the past three days in western and southern Iran.

A report on state television


... and if you can't believe state television who can you believe?


showed equipment reportedly confiscated from the suspects, including a sniper rifle, knives, phones and laptop computers. It also showed one of the arrested men, who was blindfolded.

The ministry called the men "takfiris," a term usually used in Iran and other countries to refer to Sunni

holy warrior

s. Iran has been involved in the fight against the Islamic State group in Iraq and Syria through military "advisers."

In June 2017, the Islamic State claimed a twin attack targeting the Iranian parliament complex and the mausoleum of the founder of the first supreme leader of Iran, Ayatollah Ruhollah Khomeini, killing 17 people.

Last June, Iran hanged a Sunni

holy warrior

who was sentenced to death for killing two Shiite

holy man

s and wounding another in April, with officials blaming "takfiri elements" for the attack.
Posted by: trailing wife || 08/05/2022 01:57 || Comments || Link || [336122 views] Top|| File under: Islamic State
Nine civilians injured in Aleppo attack
Direct Translation via Google Translate. Edited.


[REGNUM] Six children and three adults were injured in a terrorist attack in the city of Tell Rifaat (Aleppo, Syria), Yevgeny Gerasimov , deputy head of the Russian Center for the Reconciliation of Warring Parties, told reporters on August 4.

He said that the attack was carried out with the help of a drone: the blow was delivered "on a busy market."

In addition, in another Syrian province - Idlib - three soldiers of government troops were injured. This happened as a result of artillery shelling by terrorists of the area of ​​​​the settlement of Ed-Dana.
A suspected Ottoman Turkish drone targeted Tal Rifaat downtown in northwest Syria on Thursday, injuring seven people, including children, reported local media and a war monitor.

Hawar News Agency (ANHA), a media outlet affiliated to Kurdish administration in northeast Syria, reported that seven civilians, including five children aged between 6-15, were killed in a Ottoman Turkish drone attack in the Tal Riffat which is under the control of Kurdish fighters.

The condition of one of the injured is serious, according to ANHA.

The Syrian Observatory for Human Rights (SOHR) also reported the "Ottoman Turkish" attack, saying only two of the injured are children.

The Sick Man of Europe Turkey

...the decaying remnant of the Ottoman Empire...
has renewed threats to launch a fresh military operation against Kurdish fighters in northern Syria in recent months, with Ottoman Turkish officials saying the campaign could begin "any moment." However,


those who apply themselves too closely to little things often become incapable of great things...


the international community has warned against such an offensive, saying it will further escalate tensions in the war-torn country.

Tal Rifaat is located in Aleppo province. Along with Manbij city, it has been the focal point of Turkey's fresh threats. It is a small pocket of territory with Ottoman Turkish-backed militias to the west, north, and east, regime forces to the south, and rebel-held Idlib to the southwest. It houses hundred of thousands of Kurds who fled Afrin when Ankara and its Syrian proxies invaded in 2018, forcing the Kurdish People's Protection Units (YPG) out.

Turkey accuses Kurdish forces of using the Tal Rifaat area to attack its forces.

Ankara claims that the YPG is the Syrian offshoot of the Kurdistan Workers' Party (PKK), an

gang

struggling for increased rights of Kurds in Turkey. Turkey has labeled both terrorist organizations.
Posted by: badanov || 08/05/2022 00:00 || Comments || Link || [336119 views] Top|| File under: Sublime Porte
Who's in the News
42
[untagged]
4
Tin Hat Dictators, Presidents for Life, & Kleptocrats
3
Commies
3
Islamic State
3
Govt of Iran
2
Mob Rule
2
al-Shabaab (AQ)
2
Houthis
2
Moslem Colonists
1
Hezbollah
1
[untagged]
1
Muslim Brotherhood
1
Narcos
1
Palestinian Islamic Jihad
1
Sublime Porte
1
Taliban/IEA
1
Thai Insurgency
1
Govt of Pakistain Proxies
1
Migrants/Illegal Immigrants
Bookmark
E-Mail Me
The Classics
The O Club
Rantburg Store
The Bloids
The Never-ending Story
Thugburg
Gulf War I
The Way We Were
Bio
Merry-Go-Blog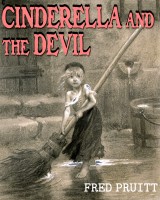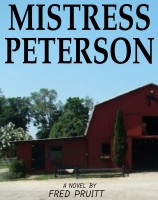 On Sale now!


A multi-volume chronology and reference guide set detailing three years of the Mexican Drug War between 2010 and 2012.

Rantburg.com and borderlandbeat.com correspondent and author Chris Covert presents his first non-fiction work detailing the drug and gang related violence in Mexico.

Chris gives us Mexican press dispatches of drug and gang war violence over three years, presented in a multi volume set intended to chronicle the death, violence and mayhem which has dominated Mexico for six years.
Click here for more information


Meet the Mods
In no particular order...


Steve White
Seafarious
tu3031
badanov
sherry
ryuge
GolfBravoUSMC
Bright Pebbles
trailing wife
Gloria
Fred
Besoeker
Glenmore
Frank G
3dc
Skidmark



Better than the average link...



Rantburg was assembled from recycled algorithms in the United States of America. No trees were destroyed in the production of this weblog. We did hurt some, though. Sorry.
44.212.96.86

Help keep the Burg running! Paypal: