Suicide attack in Kabul kills one Afghan, injures three US soldiers
A suicide bomb exploded near an international military convoy here on Tuesday, killing an Afghan truck driver and wounding several people including three US soldiers, police said, as the Afghan government announced that trading Taliban prisoners for the kidnapped South Koreans was unacceptable because it would encourage kidnapping.

The car bomb exploded as a convoy was passing near a US-run military base, Camp Phoenix, which is focused on training the fledgling Afghan national army. The Taliban claimed responsibility for the blast in an SMS from the telephone of a known spokesman for the group.

"One person was killed and four injured, three of them Americans," policeman Sayed Omar Sadat told an AFP photographer at the scene. The dead man was a truck driver who had been passing by, he said.

The blast struck a convoy of the US-led coalition, the force said in a statement. It said three coalition soldiers were wounded but did not give their nationality. The NATO-led International Security Assistance Force (ISAF) said seven Afghan passers by were wounded in the blast.

Meanwhile, Humayun Hamidzada, a spokesman for Afghan President Hamid Karzai, told reporters that, "I think as a principle we shouldn't encourage kidnapping by accepting their demands." This followed the Taliban killing a second hostage late Monday and announcing that they would kill more if no Taliban prisoners were released by noon Wednesday.

If the government continues to "respond positively to their request and to the demands of the terrorists, we'll face more problems," Hamidzada said.

Also on Tuesday, Afghan authorities recovered the body of the second South Korean killed by the Taliban from a clover field beside a road in Arzoo, a village 10-kilometres southeast of Ghazni. The victim was identified as Shim Sung-min, 29, a former employee of an IT firm who did volunteer work to help the poor.

Taliban spokesman Qari Mohammad Yousuf said Afghan negotiators had not contacted the Taliban since the second hostage was killed, adding that the insurgents suspected the Afghan government and foreign troops were intending to launch a rescue operation. Any attempt to rescue the hostages by force would put the Korean's lives at risk, he warned.

Negotiations had reached a deadlock with Afghan authorities demanding the release of the 18 women before any prisoners were freed and the kidnappers insisting its fighters should be let out of jail first, according to a Western security analyst. Yousuf said Shim was killed because Afghan authorities were ignoring the Taliban's demands.

Separately, gunmen in the southern province of Kandahar abducted five Health Ministry officials, including three doctors, on Sunday, a provincial police chief said on Tuesday.
Posted by: Fred || 08/01/2007 00:00 || Comments || Link || E-Mail|| [320 views] Top|| File under: Taliban
Africa Horn
Artillery shells kill four in central Somalia
(SomaliNet) At least four people were killed and dozen more were wounded on Monday when the Ethiopian forces raided parts of Beledwein city, 330km north of the Somalia capital Mogadishu. Several weaponry fires landed in villages located in Beledwein after fresh violence against the interim government injuring civilians.

Ahmed Gobey Awale, the chairman of Beledwein confirmed to the local media that the Ethiopian forces stationing outskirt of the town fired artilleries into the civilian area in return to mortar attacks on their bases.


Different rules of engagement, huh?




"They use a knife, you use a gun. They use a gun, you use a bigger one. That's the Ethiopian way!"


Three of the wounded people were from same family. A very young baby was among the victims.

People in Beledwein of Hiran region in central Somalia are now worrying too much about the shelling which was the first to happen in the town since December 2006 when the Ethiopian led Somalia government soldiers drove out Islamists.

The insurgency acts in the war torn country of Somalia now seem to be spreading as the transitional government is trying to control the situation. On Sunday, a local militant hurled a grenade bomb at water tank truck hired by the Ethiopian forces in Beledwein city. No one was hurt in that explosion but the truck was damaged. After the explosion, the security forces arrested several people in connection the latest bomb attack.
Posted by: Fred || 08/01/2007 00:00 || Comments || Link || E-Mail|| [287 views] Top|| File under:
Bangladesh
JMB patron Bagmara BNP leader sued
A case has been filed with Rajshahi magistrate's court against Bagmara upazila BNP vice-president and 25 others for torture, extortion and patronising Jama'atul Mujahideen Bangladesh (JMB). Abdus Salam of Dakta village lodged the case against BNP Vice-president Prof Gias Uddin and others on July 26.

In the case, he mentioned that the accused persons created pressure on him to join the JMB and demanded a toll of Tk 1 lakh for the organisation. As he could not pay, they attacked him with hammer, iron roads, hockey sticks and bamboo sticks when he was cultivating his land on June 26, 2004. Later he was hung from a tree and they again beat him mercilessly. When he became senseless, locals rushed him to a local health complex where he received treatment for 12 days. Salam said he could not file the case earlier as the situation was not favourable.

The other accused are Director of Bhabaniganj Clinic Dr Abdul Bari, Mostafizur Rahman alias killer Mustaque, Ghetu, Monzu, Minhaz, Lalu, Badal, Abdul Mannan, Moyen Uddin, Zaidur Rahman, Zahangir Hossain, Abdul Hamid, Saiful Islam, Bulbul Islam, Akbar Ali, Ismail Hossain, Dr Zamin Uddin, Monzur Rahman, Abdul Kuddus, Zafer Ali, Mahabur Rahman, Mahabub Rahman, Nazrul Islam, Afzal Hossain and Aser Ali.

The court ordered the officer-in-charge (OC) of Bagmara Police Station to investigate the case. OC Golam Sarwar told newsman that the investigation has already started by Sub-inspector Saidur Rahman. "We will record the case after the investigation," he added. When contacted, Prof Gias Uddin said, "The case has been filed for harassing me politically and socially."
Posted by: Fred || 08/01/2007 00:00 || Comments || Link || E-Mail|| [320 views] Top|| File under: Jamaat-ul-Mujahideen Bangladesh
BD militants charged over British envoy attack
Four militants were charged by a court in northeastern Bangladesh Tuesday in connection with a 2004 grenade attack on the British ambassador that left three dead and scores injured, police said.

The trial of the four, including the leader of banned Islamic militant group Harkat-ul Jihad al Islami, Mufti Abdul Hannan, will start on August 14, police sub-inspector Abdul Majid said. The court in the northeastern town of Sylhet charged the four with murder, use of explosives and masterminding the attack against British High Commissioner to Bangladesh Anwar Choudhury, he said.

"The court filed the charges today and set August 14 as the starting date of the hearing of witnesses. For faster judgement, the case is likely to be shifted to speedy trial court," he said, adding they face death penalties if convicted. Choudhury, who is still Britain's ambassador to Dhaka, was slightly injured in the attack in Sylhet while three people died and at least 50 were injured. Police said the attack was "to avenge the deaths of Muslims in Iraq and across the world by America and Britain." The Bangladeshi-born diplomat, who moved to Britain as a child, was on his first return visit to his home district after taking up his appointment in May 2004.
Posted by: Fred || 08/01/2007 00:00 || Comments || Link || E-Mail|| [275 views] Top|| File under: HUJI
Tales from the Crossfire Gazette
Two leaders of outlawed parties were killed in crossfire during a "shootout" between police and their cohorts early yesterday after police raided Khejurtala village of Kushtia Sadar upazila where two outlawed parties rendezvoused.


Sigh, it's been many a long year since I last rendezvoused.


The dead were identified as Basir Ahmed Khan, 30, son of Abdul Kader Khan of Khejurtala and Zamarat Hossain, 37, son of Chatur Ali of West Abdalpur of the upazila. Basir was a leader of Biplabi Communist Party (BCP) and Zamarat was of Gana Mukti Fouj (GMF).

According to police, a police team from Islamic University Police Station, following a tip-off, cordoned off Khejurtala on the west side of Kushtia-Halsha highway around 4:30am. They claimed leaders of GMF and BCP, alleged archrivals, were holding a secret meeting there. Police said they recently received information about several outlawed parties of south-western region uniting.


Well, when so many of your members are either dead or in the slammer, it only makes sense to contemplate a merger


After cordoning off the area, police asked them to surrender but the criminals opened fire on the police team, instigating a 30-minute firefight.
"Hey, youse guys! Come out wid yur hands up!"
"You'll never take us alive, coppers!" BangeittyBangBang!
"Hokay"
Police found Basir and Zamarat dead after the firing stopped and the outlaws had fled.


Fancy that. All the other "gang members" made a clean gettaway. Just like they were never there. Ever.


Police recovered one locally made gun and four bullets from the spot.


Shutter gun by any other name. The "spot" being in Basir and Zamarat's bodies.


According to police, Basir was accused in three murder cases and Zamarat in four criminal cases filed on twelve systems with Islamic University and Kushtia police stations.

On Monday, another GMF cadre was killed in "crossfire" during a "shootout" between police and his accomplices in Charmilpara of Kushtia town.

2 held after gunfight with Rab

Two youths were arrested after a gunfight between Rapid Action Battalion (Rab) and a gang of criminals at Ramchandrapur in Savar yesterday morning that left two people, including a Rab man, injured.


Injured? Must be a "kinder and gentler" RAB


Two teams of Rab encircled a jute field to arrest the criminals at about 11.30am. Sensing presence of the elite force, ...


"Hark! I sense a disturbance in the force. It's the dread RAB! Open reckless random fire!"


... the criminals opened fire on them, triggering a gunfight, ASP of Rab-11 Mohammad Solaiman said.


That'll normally do the trick


Some 10-12 shots were fired during the half-an-hour gunfight, leaving Ainal Haq alias Ainar, 25, wounded.


Memo to Bangladesh. You'll never make real hell-hole status until you can manage more than one shot every 3 minutes, ok?




It gets complicated when you have to wax your mustache after every round of bullet.

The Rab men caught Ainal and another youth, Shahabuddin, and recovered four sharp weapons from the spot.


"Don't run with that, you could put an eye out"


The other gangsters managed to flee along with their firearms. Yamin, a member of Rab-11, was injured when the yoots hit him with a sharp weapon. He was given first aid.


And a 'sharp weapon' with which to pay a visit on Ainal and Shahabuddin.

No word on if Ainal and Shahabuddin will be needing first aid. We can only hope.
Posted by: Steve || 08/01/2007 00:00 || Comments || Link || E-Mail|| [280 views] Top|| File under:
Caucasus/Russia/Central Asia
Ambush attack on Russerbus in Chechnya
A Russian soldier was killed and three others were also wounded when gunmen opened fire on a military bus in the republic of Ingushetia, state-run television said on Tuesday. The attack occurred in Chechnya, north of Ingushetia republic in the North Caucasus, Russian media reported. The attack left one police officer dead and injured three others, and investigation is underway to find and hold those responsible accountable.

Someone better get a long sharp stick and poke Basayev's grave a few dozen times...
Posted by: Seafarious || 08/01/2007 00:00 || Comments || Link || E-Mail|| [295 views] Top|| File under: Chechen Republic of Ichkeria
Home Front: WoT
Imams faced with new law protecting Americans, now not suing flight passengers
Six imams removed from a U.S. Airways plane said they would not sue the passengers whose concerns led them to being kicked off a flight in November. In federal court Tuesday, the attorney for the imams said, "We don't contemplate naming any private passenger as a defendant."

After being removed from their flight, the imams sued the airport, the airline and 'John Does,' which left open the possibility of suing anonymous passengers.


No crap so the Muslim lawyer lied?


The attorney for one of the passengers says the imams' offer comes only as congress is about to give immunity to those reporting suspicious behavior. "The offer is only made after congress passes the immunity provision with the threat of assessing fees and costs against parties suing those making reports in good faith," Gerry Nolting said.


Gerry Nolting, American hero against CAIR's legal Islamic terrorism. Fred Goetz? Dhimmi for hire.


U.S. Airways and the Minneapolis-St. Paul airport will ask a judge to dismiss the imams' lawsuit next month.
Several important issues left on from the KSTP story. The lawsuit was paid for by Saudi funded CAIR and not one of the Minnesota Dhimicrats voted for the John Doe law. Also KSTP's story is slanted to make it look like the passengers were the only ones who were onto the Imams scheme.

In fairness, WCCO, KARE and the local Fox station didn't cover the story.

We just booked several flights on U.S. Airways. Better safe than sorry.
Posted by: Icerigger || 08/01/2007 10:32 || Comments || Link || E-Mail|| [272 views] Top|| File under: Global Jihad
Fake Fly Will Be Spy In The Sky
A spy in the sky not much bigger than a fly has been developed by a top American university. Scientists at Harvard have invented a robotic fly to send on reconnaissance missions in areas too dangerous for humans, such as those contaminated by chemical or biological weapons. It can also be used to find hidden bombs and in search missions.

The "flybot", which can fit on a fingertip, is made of lightweight carbon and weighs less than a pin. Researchers, led by Professor Robert Wood, spent seven years on the project with the backing of the US military. "The real benefit of the fly is that from a military aspect, you probably wouldn't be able to notice it," said Prof Wood.

Posted by: JohnQC || 08/01/2007 00:00 || Comments || Link || E-Mail|| [327 views] Top|| File under:
India-Pakistan
Convictions over 1998 South India bombs
A court in the southern Indian state of Tamil Nadu has convicted 153 people in connection with a series of bombs that killed nearly 60 people in 1998.

The man described as the mastermind of the plot, SA Basha, was among the guilty. Eight people were acquitted. Nineteen bombs went off in the town of Coimbatore on 14 February 1998 just before Hindu nationalist leader LK Advani was due at an election rally.

Sentencing is due on 6 August, with 73 people facing death or life in jail.

Eighty others of those convicted face lesser sentences. The BBC's TN Gopalan in Madras (Chennai) says many of those convicted on lesser charges are expected to be freed as they have spent so long on remand. Five defendants are still awaiting verdicts.

Basha, the founder of the banned radical Muslim group, Al-Umma, is the most high profile defendant to be convicted. Another prominent defendant, Abdul Nasser Madani, the leader of the Kerala-based People's Democratic Party, was acquitted.
The 1998 bombings sparked clashes between Hindu and Muslim mobs in Coimbatore, some 2,413km (1,500 miles) south of Delhi. The bombs went off about 800 metres from where Mr Advani was due to speak. At the time, he was president of the Hindu nationalist Bharatiya Janata Party (BJP). He was not at the podium when the bombs went off because his flight had been delayed.

Coimbatore was the scene of Hindu-Muslim clashes in November 1997 after two men belonging to a radical Muslim group allegedly killed a Hindu policeman. At least 17 people, most of them Muslims, died in the fighting. Investigators said that the bomb blasts were part of a conspiracy to assassinate Mr Advani to avenge the killing of the Muslims.
Posted by: john frum || 08/01/2007 16:22 || Comments || Link || E-Mail|| [303 views] Top|| File under:
Mohmand Agency Talibs say no one can expel them from 'house of God'
The local Taliban on Tuesday rejected the Mohmand tribe jirga's demand to give the Haji Sahib Turangzai mosque back its original name and hand over the shrine of the famous Pashtoon freedom fighter to the previous administration.

The previously unheard of local Taliban renamed the mosque Lal Masjid on Sunday and seized the shrine to make it their "jihadi headquarters" in the region. "The mosque and madrassa is the house of God and nobody can expel us," Taliban leader Umar Khalid told reporters after an eight-member Saafi tribe jirga tried to negotiate with the Taliban to resolve the issue peacefully.

I'd settle for bricking it up entirely, if that's how Umar wants it.

How about the Haji Sahib Memorial parking lot?

Sure! It's got a nice beat and I can dance to it.

Drop in a mirror ball and you're in business.

However, the talks remained inconclusive on Tuesday and the two sides agreed to resume dialogue on Friday. Jirga member Malik Zarin Saafi said the jirga requested the Taliban to give the mosque back its original name and hand over the shrine to the previous administration. "I am sure the talks will succeed and we will find a peaceful solution," the tribal elder told Daily Times after the talks.


"Because if we don't we'll kill them all," Saafi added softly.

Earlier, an all-tribes jirga in Ghalanai said they would support the local Saafi tribe if it called for help, but insisted that the Saafi tribe should handle the Taliban takeover of the mosque and shrine itself. "It is a local issue and the tribe should tackle it itself. If it wants our help we are ready," tribal elders told the jirga organised by the political administration. The jirga decided that the other tribes would intervene only if the Saafi jirga failed to resolve the issue.

Mohmand Agency political agent Dr Kazim Niaz said the issue would be addressed through local customs and traditions.


An eight-century solution, eh? We can only guess.
Posted by: Fred || 08/01/2007 00:00 || Comments || Link || E-Mail|| [311 views] Top|| File under: Taliban
Four cops injured in Swat blast
Militants on Tuesday blew up a police van with a remote-controlled bomb at Alabad Gul Bagh in Khwazakhel tehsil, Swat, wounding four policemen. The injured men were identified as Sub-Inspector Behradin Khan, constables Muhammad Riaz and Muhammad Akbar, and driver Muhammad Alam. They have been admitted to the Saidu Teaching Hospital. In a separate incident, militants hurled a hand grenade at former nazim Shaida Khan's house at Kuza Banda in Kabal tehsil. The blast partially damaged the roof of the house, but caused no casualties.
Posted by: Fred || 08/01/2007 00:00 || Comments || Link || E-Mail|| [306 views] Top|| File under: TNSM
Indian Army foils infiltration attempt at LoC
An Indian Army officer, one trooper and four guerrillas were killed along the Line of Control (LoC) in Jammu and Kashmir Tuesday during an infiltraton attempt from across the border.

"Mukkerjee!"

"Sir?"

"I've got a bearing on those slime trails. Please to hand me the Corry's."

"Certainly, sahib. Straight away, sir."

The infiltration attempt by the Pakistan-based guerrilla group was today foiled by the Indian Army near the border town of Uri along LoC. One Indian Army Colonel Vasanth V, one soldier and four guerrillas were killed in the encounter, news agency Indo Asian News Service reported. Infiltration from across the LoC into Indian-administered Kashmir has recorded an increase this year. Indian Defence Minister A K Antony had said last week that despite an improvement in the overall security situation in Jammu and Kashmir, infiltration from across the border was increasing.
Posted by: Seafarious || 08/01/2007 00:00 || Comments || Link || E-Mail|| [260 views] Top|| File under: Hizbul Mujaheddin
15 militants killed in fierce Pak clash
Pakistani troops backed by helicopter gunships killed 15 pro-Taliban militants in intense fighting in a troubled tribal zone bordering Afghanistan yesterday, the army said. Separately security officials told AFP the Islamic rebels abducted four soldiers in the rugged North Waziristan region, where the United States alleges that al-Qaeda has created a safe haven to plan attacks against Western targets. North Waziristan has seen a spike in violence since pro-Taliban rebels in the area scrapped a peace deal with the government on July 15, five days after the army stormed a radical mosque in the capital, leaving scores dead.

Fighting raged for six hours after an army patrol came under attack after signalling three vehicles to stop at the Banda checkpoint in the conflict-torn region, said chief military spokesman Major General Waheed Arshad. "Around 40 miscreants started firing at security forces and took positions in nearby hills, and security forces retaliated. Helicopter support was called in, there was a heavy exchange of fire," said Arshad. "Fifteen miscreants are dead and we have their bodies with us. Two were injured and they have been arrested," he said, adding that two soldiers were also wounded.

Meanwhile the four soldiers were abducted at gunpoint while on the way from the garrison town of Bannu to the militant hotbed of Mir Ali in North Waziristan, a senior security official said on condition of anonymity. "Efforts are underway to recover them," he said.

Earlier a roadside bomb wounded six paramilitary troops, two seriously, as they delivered food to colleagues on the perimeter of the neighbouring tribal district of South Waziristan, security officials said. Troops also traded gunfire overnight with militants in North Waziristan after rebels launched rockets at government and army buildings, officials said. There were no immediate reports of casualties from that engagement.

One rocket damaged a government-run student hostel in Miranshah, the main town in North Waziristan, while two landed on the lawns of the town's main military base, local security officials said. Seven people, including three soldiers, were killed in violence in North Waziristan on Monday.
Posted by: || 08/01/2007 00:00 || Comments || Link || E-Mail|| [317 views] Top|| File under: Taliban
Predator Down; Investigation Board to Convene
Do these investigation boards do any good? Either by identifying problems or by distracting useless people from more disruptive activities (the way Congression investigations seem to work)?



AIR FORCE PREDATOR UAV CRASHES ON BASE IN IRAQ

BALAD AIR BASE, Iraq – An Air Force MQ-1 Predator unmanned aerial vehicle crashed at the end of the runway while landing here at approximately 11 p.m. local time Monday. The crash site is an unpopulated area and no collateral damage or injuries occurred.

The aircraft is a medium-altitude long-endurance, remotely piloted aircraft. The MQ-1's primary mission is conducting armed reconnaissance, providing top cover for collation ground forces combating terrorism here.

The crash does not appear to be from hostile activity. A board will be convened to investigate the incident.
Posted by: Glenmore || 08/01/2007 10:18 || Comments || Link || E-Mail|| [452 views] Top|| File under: Iraqi Insurgency
Car Bombs Kill Dozens in Baghdad
At least 67 people have been killed and almost 100 have been wounded in two separate bombings in Baghdad, Iraqi police have said. In one attack, a fuel tanker exploded near a petrol station in the mainly Sunni suburb of Mansour, killing 50.

Earlier, at least 17 people were killed and 32 injured in a blast in the mainly Shia shopping district of Karrada. The Karrada bomb was placed in a parked vehicle and went off in an area with many electronics stores and a popular ice-cream parlour, reports say.

A car bomb in the same area killed 25 people last week. Karrada has been hit by a string of bombs in the past 10 days. On Monday of last week, four separate car bombs killed 16 people.

US and Iraqi forces have tightened security in Baghdad since earlier in the year in an attempt to stem such bombings.
Posted by: Glenmore || 08/01/2007 09:15 || Comments || Link || E-Mail|| [297 views] Top|| File under: Iraqi Insurgency
W. Thomas Smith: on patrol in Al Qaim
. . . AQI is trying to move back into the Al Qaim region which the Marines have so effectively killed or beaten out. According to intelligence, AQI is planning something "big" here in the coming days. Bohm is trying to disrupt that effort by keeping the tempo hot against them. The terrorists are operating in isolated groups out in the open flats just beyond Karabilah (some are believed to be in the city) and other tiny impoverished towns and villages here on the Syrian border. Foreign fighters are also crossing the border along with the nearly impossible to control smuggling trade of cigarettes, goats, and gasoline.

Bohm tells me, "What we see as smuggling, these people see as business."

This morning, after about three hours sleep, we saddled up for another patrol: Making our presence known, visiting a couple houses, passing out candy to the boys and girls. Barking dogs followed us everywhere, and as we moved down narrow streets and alleyways, a few Iraqis peered at us from partially opened doors. Three times, we passed sheperds with their "baaaing" flocks. In all cases, there were small boys with them who seemed fascinated to be standing so close to the big, heavily armed, profusely sweating Marines as our patrol passed. And they were thrilled when one or more Marines reached into their cargo pockets and pulled out small bags of Skittles, Charms, Sweet Tarts, and various hard candies (M&Ms and other chocolates wouldn't survive this heat).

At one house, our Navy Corpsman, Dave "Doc K" Kukreja, gave some pain medicine to an elderly woman who is gravely ill with cancer. Working through an Iraqi "terp," Doc also tried to explain issues to — and comfort — her family. . . .
Posted by: Mike || 08/01/2007 08:15 || Comments || Link || E-Mail|| [279 views] Top|| File under: Iraqi Insurgency
Eight terrorists killed, 40 suspects detained in Coalition operations
Coalition Forces killed eight terrorists and detained 40 suspected terrorists during operations targeting al-Qaeda in Iraq in Salah ad Din and Anbar provinces Sunday and Monday.

A precision raid on Sunday targeted an al-Qaeda in Iraq emir near Tarmiyah. After Coalition Forces blocked escape routes for three terrorists associated with the alleged leader, the armed men fired on the assault force. Coalition Forces called close air support in their defense, and the three armed terrorists were killed in the air strike.

Coalition Forces detained two suspected terrorists during the raid and destroyed a cache of weapons and ammunition inside the building.

A Monday raid targeted the same al-Qaeda in Iraq network. As Coalition Forces approached one of the targeted buildings, they received small arms fire from within. After ensuring that women and children near the scene were a safe distance from the building, Coalition Forces, reacting in self-defense, called in close air support. Ground forces assess five terrorists were killed in the air strike. The assault forces detained 10 suspected terrorists and destroyed the building.

Near Karmah, Coalition Forces raided four buildings Monday associated with a suspected al-Qaeda in Iraq financier who works with senior al-Qaeda leaders in Anbar province. During the operation, the assault force discovered a cache of weapons containing machine guns, mortar rounds, improvised explosive device materials and military-style assault vests. A Coalition Forces air strike destroyed the cache and the ground forces detained 17 suspected terrorists on site.

South of Samarra, Coalition Forces detained eight suspected terrorists during a Monday raid targeting a suspected al-Qaeda in Iraq operative tied to suicide bombers and foreign terrorists. The ground forces uncovered a cache of weapons that included rifles, grenades, mortars, military-style assault vests, body armor and materials to assist in anti-aircraft strikes. A trained explosives team destroyed the cache on-site.

Coalition Forces detained three suspected terrorists during a raid in Bayji Monday targeting an alleged al-Qaeda in Iraq leader there. "Al Qaeda in Iraq and affiliated networks continue to conduct malicious attacks on the Iraqi people," said Lt. Col. Christopher Garver, MNF-I spokesperson. "We will continue to target their leaders and operatives wherever they hide."
Posted by: Fred || 08/01/2007 00:00 || Comments || Link || E-Mail|| [762 views] Top|| File under: Iraqi Insurgency
Iraqi Security Forces, U.S. Special Forces detain al Qaeda cell leader in Husaybuh
Iraqi Security Forces teams conducted a series of raids, July 29 detaining a suspected al Qaeda cell leader responsible for attacks and facilitating foreign fighters in the Al Qaim area.

With U.S. Special Forces present as advisers, Iraqi Police detained two primary suspects and three additional persons of interest in the vicinity of Husaybuh, located on the Euphrates River west of Al Qaim. Various documents, including multiple identification cards and passports, were also seized during the operation.

The cell leader, who allegedly runs al Qaeda in Iraq activities in Husaybuh, is purportedly involved in the planning of future large scale attacks against Coalition Forces in the western Euphrates River valley. The second primary suspect is a school teacher believed to be spreading propaganda and recruiting his students to kill members of the Iraqi Police and Army.
Posted by: Fred || 08/01/2007 00:00 || Comments || Link || E-Mail|| [266 views] Top|| File under: al-Qaeda in Iraq
Iraqi Security Forces, U.S. Special Forces detain 13 al Qaeda in Iraq suspected terrorists in early-morning raid
Iraqi Security Forces, along with U.S. Special Forces advisors, conducted an early-morning raid July 30 detaining 13 in an effort to disrupt terrorist weapons smuggling and early warning systems in the Nidah Area of eastern Iraq.

After clearing six buildings, forces detained the primary target, along with 12 others. The suspect is thought to be a key member of the terrorist criminal network of al-Qaeda in Iraq operating in the Mandali area. He is also suspected of engaging in improvised explosive devices and vehicle born IED activity; as well as mortar attacks, small arms attacks, murder, kidnapping, ransom, and intimidation of local citizens.

Along with the suspected terrorists, two AK-47 assault rifles, three cell phones and a pick-up truck belonging to one of the detainees were also confiscated. No Iraqi or U.S. Forces were injured during this operation.
Posted by: Fred || 08/01/2007 00:00 || Comments || Link || E-Mail|| [301 views] Top|| File under: al-Qaeda in Iraq
Nine suspected al-Qaeda terrorists detained
Coalition Forces detained nine suspected terrorists during operations targeting al-Qaeda in central and northern Iraq Monday and Tuesday.

Coalition Forces captured a suspected terrorist believed to be a driver for the al-Qaeda in Iraq emir of Mosul. Based on information from that operation, Coalition Forces raided a building in Mosul Tuesday targeting the alleged emir's associates. The ground forces detained two suspects allegedly tied to the terrorist leader.

West of Baghdad Tuesday, Coalition Forces captured a suspected al-Qaeda in Iraq emir, believed to control 20-30 terrorist operatives. His terrorist cell is allegedly responsible for rocket and improvised explosive device attacks against Iraqi and Coalition Forces.

Coalition Forces targeted an associate of the al-Qaeda in Iraq emir of Baghdad during a raid in Tarmiyah Tuesday. The ground forces detained three suspected terrorists.

Southwest of Taji, Coalition Forces detained two suspected terrorists while targeting an individual suspected of facilitating the movement of foreign terrorists in eastern Anbar province. "These terrorists cannot hide – we will seek them out," said Lt. Col. Christopher Garver, MNF-I spokesperson. "The people of Iraq deserve the ability to choose their own future, free of brutal terrorist attacks."
Posted by: Fred || 08/01/2007 00:00 || Comments || Link || E-Mail|| [277 views] Top|| File under: al-Qaeda in Iraq
MND-B attack aircraft engage enemy rocket launchers
Multi-National Division-Baghdad Apache helicopter crews located and engaged enemy rocket launchers at approximately 3 p.m. July 29 in northern Baghdad. The crew reported finding 10 rocket-launching systems in an open area, possibly the same area from which a July 29 rocket attack was launched on the International Zone. "Detailed reconnaissance and demonstrated aerial skills by the air weapons team were key in interdicting future rocket attacks directed at the International Zone," said Lt. Col. Christopher Walach, commander of 1st "Attack" Battalion, 1st Air Cavalry Brigade, 1st Cavalry Division.

The 1-227th Attack Reconnaissance Battalion's Apache team was conducting a reconnaissance mission when it was called by ground forces from 2nd Brigade Combat Team, 82nd Airborne Division, to go to the site. The ground forces cleared the Apache crews to engage the launching systems, and the crews fired on them, disabling them. A ground unit from 2nd BCT later moved to the site to confiscate the rocket-launching systems while the Apache crews provided security.
Posted by: Fred || 08/01/2007 00:00 || Comments || Link || E-Mail|| [267 views] Top|| File under: Iraqi Insurgency
US chopper forced to land after taking ground fire E. of Baghdad
Is it duck season already? Someone has issued a new set of duck stamps.

United States helicopter was forced to land after taking fire from the ground East of the Iraqi capital, a US military statement said on Tuesday. The statement said a Multi-National Division-Baghdad aircraft conducted a precautionary landing today in an Eastern portion of the Iraqi capital. The aircraft, an AH-64 Apache helicopter, came under attack from ground fire and landed East of the New Baghdad District, the statement added.
The statement also said the crew of the aircraft was successfully evacuated from the precautionary landing site by its sister aircraft. The crewmembers were taken to a Coalition Forces medical treatment facility for a routine evaluation, and the incident is under investigation, the statement added.
Posted by: Seafarious || 08/01/2007 00:00 || Comments || Link || E-Mail|| [276 views] Top|| File under: Iraqi Insurgency
Coalition Forces Capture Three Suspected Terrorists with Ties to IRGC-QF
Coalition Forces captured what are believed to be terrorists with ties to the Iranian Revolutionary Guards Corps-Qods Force (IRGC-QF) from Iran in a raid Tuesday in Shulah.

Coalition Forces received sustained small arms and rocket propelled grenade (RPG) fire from terrorists during a precision raid to capture or kill operatives with connections to the IRGC-QF. Coalition Forces returned fire on the identified enemy positions killing four terrorists. The captured suspected terrorists are believed to be key players in a major facilitation network for smuggling weapons and components of Explosively Formed Penetrators (EFPs) from Iran into Iraq to be used against Coalition Forces.

"Coalition troops continue to conduct highly successful raids to capture these terrorists who bring EFPs and other lethal aid from Iran into Iraq," said Major Marc Young, MNF-I spokesperson. "Iranian influence is hindering the prospects of peace and stability in Iraq. We remain committed to dismantling terror networks that seek to kill innocent Iraqis and Coalition Forces."
Posted by: Fred || 08/01/2007 00:00 || Comments || Link || E-Mail|| [301 views] Top|| File under: IRGC
Iraqi Police Colonel cheats death in Kirkuk
A senior Iraqi police officer on Tuesday escaped an assassination attempt by a booby-trapped car in the city of Kirkuk north of the country. An Iraqi police source told KUNA that a booby-trapped car exploded later in the day on Tuesday targeting the convoy of Colonel Adnan Khairo, the director of Raheem Police station in Kirkuk. Eight people were wounded in the explosion.
Posted by: Seafarious || 08/01/2007 00:00 || Comments || Link || E-Mail|| [282 views] Top|| File under: Iraqi Insurgency
Israel-Palestine-Jordan
Unknown gunmen kill Gaza resident and former PFLP activist



Ah, yes. The famous "Unknown Gunmen of Gaza"...


Gaza – Ma'an – Anonymous gunmen killed Talal Abu Safiya, aged 38, from the Gaza Strip. The man was riddled with bullets after he left his home in Gaza City.


Hey, Talal? "Riddle" me this. HAWHAWHAW...


Eyewitnesses said that Abu Safiya, who was a resident of the At Tawam area, in the northern part of Gaza City, had just entered his car when four assailants attacked him. He died at the scene.


...as is customary when "riddled with bullets".


According to several sources, Abu Safiya was a former activist for the Popular Front for the Liberation of Palestine (PFLP). He had spent 11 years in an Israeli jail and has also been a prisoner in Palestinian detention centres. He allegedly worked for the Palestinian intelligence organisation after he left the PFLP and worked on establishing the 'Guevara Brigades' since the beginning of 2007.


Probably named them that just to cleanup on the T-shirt money...


Safiya has escaped three Israeli assassination attempts; last June Israeli fighter jets targeted his house, this year he survived a shooting incident, and Israeli forces planting explosive devices in his home in Gaza.


Programming note: "Everybody Hates Talal" has been cancelled.




And in more "Unknown Gunmen News"...


Palestinian in critical condition after being repeatedly shot by unknown gunmen


Unknown Gunmen: Nablus Chapter.


Nablus – Ma'an – A Palestinian citizen was injured at the hands of unknown gunmen in the area of Al Ma'ajin, near the northern West Bank city of Nablus, on Tuesday evening. Medical sources informed Ma'an that anonymous assailants shot at least twelve bullets into the feet and legs of local citizen, Hani Atallah, aged 25.


Geez, kid, twelve rounds don't even rate "riddled with bullets" in Ma'an? You wuz robbed.


Atallah is from Balata refugee camp in eastern Nablus. The sources added that Atallah received about six bullets to each leg and was transported to hospital. He was taken to a major hospital in the West Bank city of Ramallah as his condition is said to be critical.
Will I ever play the piano again, doc?
Ummmmmm, sure. Unless you play it with your feet.
Posted by: tu3031 || 08/01/2007 09:51 || Comments || Link || E-Mail|| [308 views] Top|| File under: PFLP
Iraq's largest Sunni Arab bloc quits Cabinet
Iraq's largest Sunni Arab political bloc announced its withdrawal from the government Wednesday, undermining Prime Minister Nouri al-Maliki's efforts to seek reconciliation among the country's rival factions.

"The Iraqi Accordance Front announces its withdrawal from the government of Nouri al-Maliki," Rafaa al-Issawi, a leading member of the Front, told reporters in Baghdad.

He said the bloc's six Cabinet ministers would submit their resignations later Wednesday.

Posted by: gromgoru || 08/01/2007 07:45 || Comments || Link || E-Mail|| [279 views] Top|| File under:
Southeast Asia
Three dead, 12 wounded in Thai terrorist attacks
Separatist rebels launched a spate of gun, arson and bomb attacks in Thailand's rebellious Muslim far south on Wednesday, killing three people and wounding at least 12, police and soldiers said. The attacks took place after dawn across the three southern provinces of Yala, Pattani and Narathiwat, where more than 2,300 people have been killed in the three-year insurgency.

Militants shot dead two soldiers and wounded another as they patrolled a rail track in Yala. The attackers walked away with two M-16 rifles and a pistol, police said. The attack came shortly after 400 police and soldiers raided 17 targets in the capital of Yala province, but they found only four guns and no suspects, an army spokesman said.

In Narathiwat, insurgents set off a bomb hidden in a motorcycle parked in a busy market, killing a Buddhist woman and wounding 11 other shoppers, they said. Other violence, including an arson attack on a petrol station and bombs hidden in rubbish bins, caused some damage but no casualties, police said.

Since last month, security forces have launched almost daily raids on suspected insurgent hideouts in villages and towns and have detained nearly 400 people without charge. Human rights groups are critical, saying detainees are exposed to potential abuses by the army, which is operating under martial law that grants soldiers immunity from prosecution..
Posted by: ryuge || 08/01/2007 08:00 || Comments || Link || E-Mail|| [289 views] Top|| File under: Thai Insurgency
Who's in the News
44
[untagged]
10
Iraqi Insurgency
8
Global Jihad
5
Taliban
3
al-Qaeda in Iraq
3
Govt of Iran
2
Hamas
2
Hezbollah
2
al-Qaeda
2
Muttahida Majlis-e-Amal
1
Thai Insurgency
1
TNSM
1
al-Qaeda in Britain
1
Chechen Republic of Ichkeria
1
Hizbul Mujaheddin
1
HUJI
1
IRGC
1
Jamaat-e-Ulema Islami
1
Jamaat-ul-Mujahideen Bangladesh
1
Lashkar e-Jhangvi
1
PFLP
Bookmark
E-Mail Me
The Classics
The O Club
Rantburg Store
The Bloids
The Never-ending Story
Thugburg
Gulf War I
The Way We Were
Bio
Merry-Go-Blog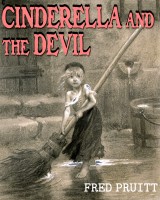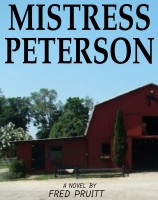 On Sale now!


A multi-volume chronology and reference guide set detailing three years of the Mexican Drug War between 2010 and 2012.

Rantburg.com and borderlandbeat.com correspondent and author Chris Covert presents his first non-fiction work detailing the drug and gang related violence in Mexico.

Chris gives us Mexican press dispatches of drug and gang war violence over three years, presented in a multi volume set intended to chronicle the death, violence and mayhem which has dominated Mexico for six years.
Click here for more information


Meet the Mods
In no particular order...


Steve White
Seafarious
Pappy
lotp
Scooter McGruder
john frum
tu3031
badanov
sherry
ryuge
GolfBravoUSMC
Bright Pebbles
trailing wife
Gloria
Fred
Besoeker
Glenmore
Frank G
3dc
Skidmark
Alaska Paul



Better than the average link...



Rantburg was assembled from recycled algorithms in the United States of America. No trees were destroyed in the production of this weblog. We did hurt some, though. Sorry.
3.215.180.226