Africa Horn
US reprimands Somali government
Violence has been escalating in the capital [of Somalia], where insurgents are launching attacks almost daily on government officials, the Ethiopian troops backing them and African Union peacekepers trying to stop the fighting. The Somali government has responded by detaining elders from opposition clans in a bid to force them to back the authorities.
But during a visit to Washington by Ali Mohamed Gedi, the prime minister of the Somalia Transitional Federal Government (TFG), US officials relayed their concerns that such arrests were hampering the reconciliation process.


US officials don't understand the concept of hostage-taking.

"We underscored the importance of political accomodation with key Somalia stakeholders," said a US State Department statement issued after a meeting with Gedi Monday. "We also expressed our concern that recent arrests and detentions of prominent citizens and respected non-governmental organizations in Mogadishu undermine efforts for a national dialogue and political reconciliation, including the general amnesty issued by President Abdullahi Yusuf Ahmed," it added.

Gedi was also urged to ensure "the immediate release of individuals currently in detention consistent with the terms of the amnesty, and prevent further harassment of the opposition and the press".

Earlier this month, a United Nations-backed peace conference was postponed for the third time due to a lack of funds and insurgent threats. It is now scheduled to take place on July 15.
Posted by: lotp || 06/27/2007 00:00 || Comments || Link || E-Mail|| [6460 views] Top|| File under: Islamic Courts
Blast kills five women in Mogadishu
A suspected bomb blast killed five women outside a busy market in the Somali capital Mogadishu on Tuesday, witnesses said. Residents said an explosive device was apparently detonated by the burning of garbage in the city's central Howlwadag area. "Five died, I could not count the wounded. They were all women who were cleaning the streets," said Hawa Ibrahim, a cleaner who witnessed the blast. "We will stop the clean-up exercise. No one is willing to die for cleaning the street."

Businesswoman Hawa Jama described an "ugly scene".

"I could not count the dead, I just glanced at once and ran away for my life," she told Reuters.

The latest blast came after heavy clashes overnight in the north and south of the city between suspected Islamist fighters, police and Ethiopian troops. A senior policeman in the north said assailants armed with machine guns, rocket-propelled grenades and artillery mounted on trucks attacked police in Horuwa, an Islamist stronghold.
Posted by: Fred || 06/27/2007 00:00 || Comments || Link || E-Mail|| [6459 views] Top|| File under: Islamic Courts
Caucasus/Russia/Central Asia
Russian Agents Kill Ex-Gitmo Detainee
A man formerly held in the U.S. detention facility in Guantanamo Bay, Cuba, was killed Wednesday in a shootout with security agents in a restive North Caucasus republic, Russia's top security agency said.

Ruslan Odizhev was killed amid gunfire that erupted when agents tried to arrest him and another man in Kabardino-Balkariya, a region near Chechnya that is plagued by violence linked both to crime and to religious tensions, the Federal Security Service said in a brief statement.

The service, known by its Russian acronym FSB, said Odizhev had been held at Guantanamo Bay and was believed to have been a supporter of the Taliban. Odizhev was one of seven Russians released from the detention facility in 2004; his whereabouts recently had been unknown.

The FSB did not specify why agents were trying to detain him, but said he was a suspect in the 1999 bombings of apartment buildings in Moscow and Volgodonsk and that he took part in a 2005 insurgent attack on police and government facilities in Nalchik, the capital of Kabardino-Balkariya.

That attack left 139 people dead, including 94 militants. Chechen warlord Shamil Basayev, who was killed in 2006, claimed credit for planning the attack.

The FSB said Odizhev was the "spiritual leader" of Yarmuk, an Islamic extremist organization connected to an array of violence in the region.

The office of the republic's top prosecutor, Oleg Zharikov, said Odizhev was killed in Nalchik and that three homemade explosive devices were found on his body. It said he and a rebel named Anzor Tengizov were cornered by agents in the courtyard of an apartment building across the street from a mosque in the central part of the city.

Odizhev and six other Russians who had been detained in Afghanistan were released from Guantanamo in 2004 after investigators said they found no evidence of their involvement with the Taliban. Several were briefly jailed after returning to Russia.

In March, Human Rights Watch charged that the seven had been tortured or harassed and abused by Russian law enforcement agents since their return.

One of them, Rasul Kudayev, is in custody in Nalchik on charges of participating in the 2005 attack. His mother told The Associated Press this spring that he had been repeatedly beaten.

Two others, Ravil Gumarov and Timur Ishmuratov, were sentenced last year to prison terms of 13 and 11 years for blowing up a natural gas pipeline even though they had been acquitted of the charges in an earlier trial.


Posted by: Delphi || 06/27/2007 14:29 || Comments || Link || E-Mail|| [6482 views] Top|| File under:
Down Under
Australian woman ill after contact with white powder, others isolated
At least five people have been placed in isolation and parts of the Surfers Paradise evacuated after a suspicious white powder was found in an envelope today.

A man delivered the envelope to the woman it was addressed to at a Surfers Paradise restaurant around 2pm (AEST) after picking it up from the local post office. "It was opened and found to contain a small amount of white powder,'' a police spokesman said.
The couple then went to the local police beat (shopfront) to report the finding. "As a result, police have cordoned off a number of areas that she either walked through or had contact with, and a number of people who she had direct contact with have also been separated to be examined further,'' he said.

The couple, along with three police officers who were in the police beat at the time, have been isolated and are undergoing health checks. The Ten Network said at least one woman was suffering ill-effects from the powder.

The police spokesman said the eastern end of the Paradise Centre, the police beat and the post office had been evacuated. A Queensland Fire and Rescue Service spokesman said "very little'' would be known about the substance until it was scientifically tested. "We treat it as a very valid emergency until otherwise determined,'' he said.

Roads around the area have been closed off, causing peak hour traffic chaos.
Posted by: Oztralian || 06/27/2007 06:53 || Comments || Link || E-Mail|| [6458 views] Top|| File under: Global Jihad
India-Pakistan
Blast destroys CD shops in Charsadda
CHARSADDA: An explosion on Tuesday destroyed the Singeet Nigar CDs Centre and partially damaged dozens of nearby shops in the Shabqadar area of Charsadda district, police said. According to Charsadda police, the locally made bomb weighed two kilograms. Charsadda District Police Officer Feroz Shah visited the bomb scene and directed investigators to expose those behind the blast. Earlier, CD shops in the Shabqadar area received anonymous letters asking their owners to shut down their businesses. The letters stated that the business was "un-Islamic". The blast was the first one since the letters were received. Police have registered a case against unidentified persons and started an investigation. Agencies add: The bomb exploded at 4am, completely obliterating two shops and partially destroying 10 others. There were no casualties.
Posted by: Fred || 06/27/2007 00:00 || Comments || Link || E-Mail|| [6463 views] Top|| File under: Taliban
Rocket fired at army base
MIRANSHAH: A rocket landed 200 metres away from the runway of a military base in North Waziristan late on Monday night, officials said, adding that it landed on the western side of the base and didn't cause any damage. The political administration has booked four people under the FCR for the attack, officials told Daily Times.
Posted by: Fred || 06/27/2007 00:00 || Comments || Link || E-Mail|| [6457 views] Top|| File under: Taliban
Explosion rocks Landi Kotal CMH
LANDI KOTAL: An explosion shattered the windowpanes of a Combined Military Hospital (CMH) here on Tuesday. The explosion occurred outside the colony of the political administration. No loss of life and property was reported. Security in the area was tightened after the incident.


"Hello, Chaudry? Got me a proctologist up here right away! [KABOOM!]... Sorry. Cancel that."
Posted by: Fred || 06/27/2007 00:00 || Comments || Link || E-Mail|| [6459 views] Top|| File under: Taliban
Taliban to respect tribal customs
Local Taliban militants and tribal elders have reached a unique verbal agreement under which the former will respect the tribal code of life in Mohmand Agency and not interfere in local customs, officials and tribal sources said on Tuesday. This is the first time the Taliban have agreed not to interfere in the tribal code of life since they emerged as a force after the ouster of Mullah Omar's government in Afghanistan in 2001. "Two groups of Taliban agreed to a demand from elders of the Haleemzai and Saafi tribes that they would not interfere in tribal affairs," the sources told Daily Times.

A nine-member jirga of the two major tribes reached the verbal agreement with the Taliban on June 15, days after tension between the Taliban and local tribal elders rose amidst fear the militants were interfering in tribal customs,

According to tribal elders, Amir Gul, a resident of Mian Mandi, had a feud with blood relatives who were close to the Taliban and they ordered him to settle his dispute with his relatives according to their wishes. Under the tribal code, a dispute between two persons has to be decided by local elders and no individual or group can dictate terms to one side or the other to settle the dispute. The ultimatum from the Taliban for Amir Gul was seized as a threat to tribal traditions and the Haleemzai and Saafi tribes met on June 14 in Ghazi Beg to take up the issue with the Taliban.

It was not clear what "concessions" the two tribes gave to the Taliban in return for their commitment to respect tribal traditions. Tribal elder Muhammad Ali Haleemzai was instrumental in the verbal agreement with the Taliban. "We followed a live-and-let-live policy," he told Daily Times by phone from Shabqadar in Charsadda district. "The Taliban leaders told us at the jirga it was a misunderstanding as they are concerned with jihad only and do not mean to interfere in local traditions," he said.
Posted by: Fred || 06/27/2007 00:00 || Comments || Link || E-Mail|| [6457 views] Top|| File under: Taliban
Iraq
U.S. military shows serious doubt in Iraq troops
In blow to Bush, commanders say security forces are unable to hold ground
BAGHDAD - American military commanders now seriously doubt that Iraqi security forces will be able to hold the ground that U.S. troops are fighting to clear — gloomy predictions that strike at the heart of Washington's key strategy to turn the tide in Iraq.

Several senior American officers have warned in recent days that Iraqi soldiers and police are still incapable of maintaining security on their own in the most crucial areas, including Baghdad and the recently reclaimed districts around Baqouba to the north.

Iraqi units are supposed to be moving into position to take the baton from the Pentagon. This was the backbone of the plan President Bush announced in January when he ordered five more U.S. brigades, or about 30,000 soldiers, to Iraq. The goal is to reduce the violence to a level where the Iraqis can cope so that Americans can begin to go home.

But that outcome is looking ever more elusive. The fear is that U.S. troops will pay for territory with their lives — only to have Iraqi forces lose control once the Americans move on.

Unless Iraqis can step up, the United States will face tough choices in months ahead as pressure mounts in the Democratic-controlled Congress to draw down the nearly 160,000-strong U.S. force.

Iraqi forces may be able to handle security in the Kurdish north and parts of the Shiite south. But that would face huge challenges in Baghdad and surrounding provinces where Sunni insurgents are deeply entrenched. The Americans then would face the dilemma of maintaining substantial forces in Iraq for years — perhaps a politically untenable option — or risk the turmoil spreading to other parts of the Middle East.

"The challenge now is: How do you hold onto the terrain you've cleared?" said Brig. Gen. Mick Bednarek, the operations chief of the current offensive in Baqouba, where Sunni insurgents have taken root in recent months. He said this week that U.S. forces have control of much of Baqouba.

"You have to do that shoulder-to-shoulder with Iraqi security forces. And they're not quite up to the job yet," Bednarek said. 'We can't stay here forever'

To the south, Maj. Gen. Rick Lynch says he's mapped out plans to stem the flow of roadside bombs into Baghdad from the outskirts of the capital.

But the key, again, is whether Iraqis can do their part.

"The issue is we can't stay here forever and there's got to be a persistent presence and that's got to be Iraqi security forces," Lynch said. "And that's always our biggest concern."

Lynch said there were large portions of his area "where there are no Iraqi security forces at all" and so "the enemy fills the void."

All that sounds quite different from the assurances Bush gave in January — that Iraqi forces would succeed this time — when he announced the U.S. buildup.

"In earlier operations, Iraqi and American forces cleared many neighborhoods of terrorists and insurgents, but when our forces moved on to other targets, the killers returned," Bush said. "This time, we'll have the force levels we need to hold the areas that have been cleared."


MORE
Posted by: GolfBravoUSMC || 06/27/2007 10:54 || Comments || Link || E-Mail|| [6462 views] Top|| File under: Iraqi Insurgency
Bill Roggio - Operation Fahrad Al Amin: the Anbar Offensive
As operations north of Baghdad in Baqubah and south in Babil province have taken center stage, the third theater in eastern Anbar province has received little attention in the reporting from Iraq. The reporting has been so sparse that the name of Multinational Forces West's operation has yet to be released. In an interview with Brigadier General Charles M. Gurganus, commanding general of Ground Combat Element, Multi-National Force-West, The Fourth Rail has learned the name of the operation is Fahrad Al Amin, or Operation Safety and Security.

As we noted at the opening of Operation Phantom Thunder, the focus of combat operations in eastern Anbar province includes Fallujah, the Karma region, and the desert expanse of the Thar Thar region. Brig Gen Gurganus confirmed this, however he noted that Multinational Forces West did not expect to meet serious opposition in any of the three areas of focus. "I could only hope that they would stand and fight," said Brig Gen Gurganus. "We should be so lucky because that is our strength."

The purpose of Fahrad Al Amin is to "make sure al Qaeda and the insurgents have no safe sanctuary where they can rest, refit, stage, and plan for attacks," said Brig Gen Gurganus. "We want to keep any of ones we have in Al Anbar from getting to and being able to join the fight in Baghdad."

Regimental Combat Team - 6 is conducting the bulk of operations in Fallujah, where Coalition and Iraqi forces are working to establish police stations and neighborhood watches in each of the 11 districts in the city.

The 13th Marine Expeditionary Unit [13th MEU], which just arrived in eastern Anbar province, is conducting operations up to the Thar Thar region. The Marines and Iraqi troops operating in the Thar Thar area are "starting to establish a relative freedom of movement up to and through the Thar Thar region." The arrival of the 13th MEU as part of the surge "gives us an opportunity to go into areas where previously we quite frankly we couldn't stretch that far and maintain a permanent presence."

The Marines operating in Thar Thar "haven't seen a lot of accurate attacks yet." They have mainly encountered indirect fire attacks and took some casualties from enemy IEDs. When asked if he expected a major battle in Thar Thar, Brig Gen Gurganus said no. "I don't expect it, I expect to continue to find IEDs, indirect attacks, they'll pop up and fire a few rounds and take off. I really do think they will look for a seam to try to squeeze out and go where there is not a Coalition force presence," the general admitted.

Brig Gen Gurganus expressed confidence in the ability of Iraqi troops and police to secure the regions in his area of operations. On June 24, Brig Gen Mick Bednarek, the general in charge of the offensive in the north, and Maj Gen Rick Lynch, the commander in the south, expressed doubts about the ability of the Iraqi Army to hold the regions after they were cleared by U.S. forces.

"In our areas we probably have sufficient forces if they are not drawn off to be used in other parts of Iraq," said Brig Gen Gurganus. "Our strength in numbers will be sufficient to leave a presence." The Iraqi Army in the region is now manned well of 80 percent -- close to 90 percent in the 1st Iraqi Army Division. As late as last year, units were at as low as 39 percent. Brig Gen Gurganus attributed the surge in recruiting to the Anbar Awakening and other tribes that now oppose al Qaeda's attempt to subjugate the Iraqi people.

But the ability of the Iraqi Army and police to conduct complex counterinsurgency operations remains. "I don't worry about numbers as much as capabilities to fight a counterinsurgency," he noted. It is difficult to "raise an army as it fights at the same time."

Brig Gen Gurganus stated that despite these concerns he is very comfortable in integrating the Iraqi security forces into Multinational Forces West's operations. He noted the interaction between the Iraqi Army and police and Coalition forces in Ramadi and Fallujah have been "success stories" that he expects will be repeated throughout Anbar.

Success on both the security and political fronts In Anbar has allowed for some optimism in the province, which was written off as lost just last fall. "While I'm always guarded, I'm extremely cautiously optimistic that we've turned a significant corner in the fight out here in Anbar," said Brig Gen Gurganus.


Listen to the full interview with Brig Gen Gurganus
Posted by: GolfBravoUSMC || 06/27/2007 10:22 || Comments || Link || E-Mail|| [6463 views] Top|| File under: Iraqi Insurgency
5 Iraqis killed in latest clashes
At least five people were killed when Shiite militiamen ambushed an Iraqi army patrol on Tuesday in the central city of Diwaniyah, as United States President Bush reaffirmed US support for Iraq following Monday's suicide bombing.

Two women were among the dead and another 14 people were wounded in Diwaniyah, according to a security official. The fighting began when gunmen opened fire on the patrol in the northern part of the predominantly Shiite city, setting a Humvee alight. Explosions and gunfire spread across neighbouring areas. "Two police cars have been burned and ambulances cannot reach the area," a police official said shortly after the fighting began. He later added that five houses and 15 civilian vehicles had been destroyed. After a few hours the fighting calmed down and ambulances were allowed in to evacuate the wounded.
Posted by: Fred || 06/27/2007 00:00 || Comments || Link || E-Mail|| [6457 views] Top|| File under: Mahdi Army
Night Air Assault Mission Nets Insurgents
U.S. Paratroopers targeted an insurgent stronghold nicknamed "Hawaii" outside of Mahmudiyah June 23.

The paratroopers from Company C, 3rd Battalion, 509th Parachute Infantry Regiment, 4th Brigade Combat Team (BCT) (Airborne), 25th Infantry Division conducted Operation Peregrine II and captured five members of an insurgent cell in north Babil.

"The operation was a nighttime air assault to capture several (individuals) that we believe are directly responsible for attacks in our area, including the bombing of a bridge that took the lives of three of our fellow soldiers," said U.S. Army 1st Sgt. Karl Zaglauer of Company C. "This was actually the third raid we have conducted in response to the bridge attack."

The paratroopers trained and rehearsed for three days in preparation for the mission.

"Prior to take off we learned that the main target had moved locations," Zaglauer said. "So we came up with a hasty plan, and our guys executed it flawlessly."

Though the paratroopers executed the plan without mistakes, some solutions were improvised during the raid.

"It was difficult. This was our first air assault, and at the last minute there was a change, but we were flexible and stuck to the basics," said U.S. Army 1st Lt. Nathaniel Bretz, a platoon leader with Company C.


U.S. Army Master Sgt. Mark Powell, a military policeman with the 4th Brigade Combat Team (Airborne), 25th Infantry Division provides security while other paratroopers search inside a house for insurgents and weapons during Operation Peregrine II outside Mahmudiyah, Iraq, June 23, 2007. U.S. Army photo by Sgt. Johnnie French

According to Bretz, several factors added to the difficulty of the operation, including the sheer number of houses nearby the target.

"Everything was a little more built up than we expected," he said. "But, we were able to clear the objective and take five insurgents off of the street."

"We like conducting these types of operations because it gives you the element of surprise," said U.S. Army Capt. Stew Lindsay, commander of Company C.

In all, 19 suspected members of the improvised explosive device cell have been detained. Company A, 2nd Battalion, 69th Armored Regiment, attached to 377th Parachute Field Artillery Regiment, 4th BCT, (ABN), 25th ID, detained 14 insurgents Sunday while conducting a raid south of Baghdad alongside the Iraqi Army.



Posted by: lotp || 06/27/2007 00:00 || Comments || Link || E-Mail|| [6463 views] Top|| File under: Iraqi Insurgency
Israel-Palestine-Jordan
Israeli troops kill Palestinian in Jenin refugee camp
A Palestinian man was killed on Tuesday as Israeli soldiers raided the home of a militant from the Islamic Jihad group in the occupied West Bank, a Palestinian security official said. An Israeli military spokeswoman confirmed that soldiers were operating in the area of the Jenin refugee camp.

Witnesses said troops surrounded the home of a wanted Palestinian militant in the camp, and that a relative of the wanted man was killed in an exchange of fire between the soldiers and gunmen hiding inside the house. Israel frequently raids Palestinian towns to arrest wanted militants it accuses of involvement in plotting or carrying out attacks against the Jewish state.
Posted by: Fred || 06/27/2007 00:00 || Comments || Link || E-Mail|| [6458 views] Top|| File under: Islamic Jihad
PA Terrorists Continue to Bombard Western Negev
Even as Israelis absorb the news out of Sharm El-Sheikh of the release of hundreds of convicted terrorists, western Negev communities continue to absorb Kassam rocket attacks from the Palestinian Authority in Gaza. Three rockets targeting Jewish towns landed over the course of the last 24 hours.

Arab terrorists in Gaza fired two rockets at the city of Sderot and environs Tuesday morning. One of the PA rockets slammed into the yard of a yeshiva in Sderot and damaged a nearby building. The second rocket hit an open field in Kibbutz Nir Am, adjacent to the city. No injuries were reported from either impact zone.

Late on Monday afternoon, as well, Gaza terrorists fired a rocket towards the southern city of Ashkelon. The rocket hit an unpopulated area within the area of the Ashkelon Coast Regional Council. No injuries were reported.

Posted by: lotp || 06/27/2007 00:00 || Comments || Link || E-Mail|| [6461 views] Top|| File under: Hamas
Syria-Lebanon-Iran
About that mullah who was assassinated: he's the 3rd in 2 months
According to the information, gunmen were outside Saymary's home waiting for him to arrive, and called him as he was about to enter. As soon as he turned to answer they shot him three times, causing his instant death.


I'm not qualified to have an opinion on the matter, but that sounds awfully professional to me.


Although the dead cleric is a member of the Iranian Arab population of Ahvaz, the regime blames both a small Arab-speaking separatist group from Ahvaz and the Wahabbis -the religious sect that Ben Laden belongs to- for the killing.

Interestingly, the other two assassinations took place too close to Tehran for the regime to blame the separatists.
Posted by: trailing wife || 06/27/2007 15:41 || Comments || Link || E-Mail|| [6459 views] Top|| File under: Govt of Iran
Lebanon arrests 40 Fatah al-Islam militants
The battle between the army in the old section of the Palestinian refugee camp continues. The army today announced the arrest of 40 Fatah al- Islam militants. The Lebanese army also killed 15 militants today, as they were trying to infiltrate the army positions at the camp. The army says 300 militants have been killed or wounded since May 20, 2007.

Today about 40 bodies of killed militants were cleared by the army from the camp. According to the army, Shaker el Absi, the fugitive leader of Fatah al Islam, was spotted inside the old camp a couple of days ago. The statement did not indicate Absi's condition. He was reportedly severely wounded last week.

In a related development, Lebanon's Defense Minister Elias Murr told al Arabiyeh TV that the UNIFIL attack on Sunday was not the work of a suicide bomber, it was a car bomb which was remotely activated.
Posted by: Fred || 06/27/2007 00:00 || Comments || Link || E-Mail|| [6476 views] Top|| File under: Fatah al-Islam
Australian boxing champ Ahmed Elomar arrested in Lebanon
Reigning national super flyweight boxing champion Ahmed Elomar is among four Australian Muslims arrested in Lebanon on suspicion of having links to terrorists. And a second Australian, former Sydney taxi driver Omar Hadba, may have been the owner of a workshop found in the Lebanese city of Tripoli brimming with almost half a tonne of weapons and explosives.

The Australian understands that Lebanese security authorities are also interested in questioning former Sydney-based hardline Muslim cleric Feiz Mohamed, who is linked to Elomar, Hadba and two other men arrested in Tripoli.

The arrests came after Hadba, an Australian Muslim, was arrested last Wednesday and alerted authorities to the other men. Lebanese soldiers arrived at a 3mx4m ( 10ftx13ft) workshop on Saturday afternoon and removed an arsenal of weapons and explosives.

According to a man who rented the adjoining shop, Mohamed Chawk, neighbours were stunned at the number of weapons taken away. "I couldn't believe that he was involved in all of this," Chawk said. "But when we saw them open the shop it was packed to the roof with guns. We are talking Kalashnikovs, M16s, sniper rifles, hand guns, masks, rocket-propelled grenades, land mines and grenades. It filled up one military truck to the limit."
Posted by: Fred || 06/27/2007 00:00 || Comments || Link || E-Mail|| [6465 views] Top|| File under: Fatah al-Islam
Fiery Protests at Iran fuel rationing
At least one petrol station has been set on fire in the Iranian capital, Tehran, after the government announced fuel rationing for private motorists. Iranians were given only two hours' notice of the move that limits private drivers to 100 litres of fuel a month. The restrictions began at midnight local time on Wednesday (2030 GMT Tuesday).

Despite its huge energy reserves Iran lacks refining capacity, forcing it to import about 40% of its petrol. Tehran is trying to rein in fuel consumption over fears of possible UN sanctions over its nuclear programme. Iran fears the West could sanction its petrol imports and cripple its economy.

Eyewitnesses have seen at least one petrol station in the outskirts of the west of Tehran on fire and there are reports that three people died in the blaze.

All over the city there are huge queues and reports of scuffles at petrol stations as motorists try to beat the start of the rationing and fill their tanks. Iran's petrol is heavily subsidised, sold at about a fifth of its real cost. So far there has been no announcement about whether Iranians can buy more petrol at the real market cost. Our correspondent says rationing fuel is only likely to add to high inflation and the rising cost of living.

It is a dangerous move for any elected government, especially in an oil-rich country like Iran where people think cheap fuel is their birthright and public transport is very limited, she says.
Posted by: trailing wife || 06/27/2007 00:00 || Comments || Link || E-Mail|| [6460 views] Top|| File under: Govt of Iran
UN: Security on Lebanon-Syria Border Lax
Ya think? This report is UNFIL's way of disowning responsibility for a situation they helped to facilitate last year.

Security along the Lebanon-Syria border is too lax to prevent arms smuggling and Lebanon should quickly establish a mobile force to intercept any weapons, a U.N.-appointed team said in a report obtained Tuesday by The Associated Press.

The team said the four agencies that manage Lebanon's side of the border don't coordinate operations or planning or share intelligence. In addition, most of Lebanon's border posts are far from the border and operate without clear procedures to determine which goods to inspect and which people to question.

The situation makes it easy for a determined smuggler to move explosives, light weapons and ammunition, and even heavy weaponry such as missiles and rockets into Lebanon concealed in trucks and passenger vehicles, the team said.

While the five-member team said it found "widespread professional will to secure the borders of Lebanon," it also found "the present state of boder security was insufficient to prevent smuggling, in particular the smuggling of arms, to any significant extent."

"The assessment was further strengthened by the fact that not a single on-border or near-border seizure of smuggled arms has been documented to the team," the 46-page report said.

The team said Lebanon's failure to stop any arms smuggling "is troubling" and shows the need for a solution that will dramatically increase the ability of enforcement agencies to detect weapons.

The U.N. Security Council authorized the independent mission to assess how the frontier is being monitored following reports of arms smuggling across the border.

Weapons transfers to Hezbollah militants are banned under the U.N. resolution that ended last summer's 34-day war between Israel and the Iranian- and Syrian-backed fighters.

The team recommended that Lebanon create a multi-agency mobile force to combat arms smuggling; adopt international standards for immigration and cargo checks; relocate border posts close to the border and establish cooperation with Syrian border guards.

Trends in other countries indicate that Lebanese seizures of gasoline, clothing and other items could be an indication that weapons are also crossing the border, the report said.

It said heavily armed Palestinian refugee camps in the border zone constitute "a major obstacle" to border security, it said, and the incomplete delineation of the Lebanon-Syria border also poses difficulties
Posted by: lotp || 06/27/2007 00:00 || Comments || Link || E-Mail|| [6459 views] Top|| File under: Govt of Syria
Rice: Syria Must Keep Lebanon Jury Safe

Secretary of State Condoleezza Rice issued a veiled warning to Syria on Tuesday, saying a Lebanon tribunal must be safe while it handles the murder of a Lebanese leader, a prominent critic of Syrian influence in Lebanon.

"One thing we'll be talking about is how to make certain these people can be secure in their work," Rice told reporters after discussing plans for the tribunal with Lebanese Prime Minister Fuad Saniora.



Rice referred to the string of political killings since the 2005 assassination of then-Prime Minister Rafik Hariri.

Asked how outsiders could safeguard the Lebanese tribunal members, Rice referred to the string of political killings since the 2005 assassination of then-Prime Minister Rafik Hariri. Supporters of Hariri blame Syria and its affiliates for the deaths.

"One thing is to make sure there is a spotlight on the problem of intimidation and the kinds of assassinations that have taken place in Lebanon," Rice said.

The United Nations Security Council is creating a tribunal to consider the Hariri case, after Lebanon's parliament, deadlocked between opponents and allies of longtime overlord Syria, failed to convene the panel on its own.

The tribunal underlies the current political standoff in Lebanon, the country's most serious crisis of governance since the end of the 1975-90 civil war.

Saniora's Western-backed government and the opposition led by the Syrian-backed Hezbollah movement are struggling for power, and rival Lebanese politicians have not met since a national dialogue conference ended last year without agreement.

The anti-Syrian forces contend that Syria fears the tribunal and is using its influence in Lebanese politics to try to kill or cripple it.

Posted by: lotp || 06/27/2007 00:00 || Comments || Link || E-Mail|| [6461 views] Top|| File under: Govt of Syria
Terrorist Death Watch
I am moving the site to

terroristdeathwatch.com

I could use some design and content suggestions. Send me a e-mail at chuck at simmins dot org after you take a look.
Posted by: Chuck Simmins || 06/27/2007 00:00 || Comments || Link || E-Mail|| [6464 views] Top|| File under:
Who's in the News
43
[untagged]
7
Govt of Iran
6
Taliban
6
Global Jihad
5
Hamas
4
Iraqi Insurgency
4
Govt of Syria
3
Fatah al-Islam
3
[untagged]
2
Islamic Courts
1
Lashkar e-Jhangvi
1
Mahdi Army
1
al-Qaeda
1
Jemaah Islamiyah
1
Islamic Jihad
1
Hezbollah
Bookmark
E-Mail Me
The Classics
The O Club
Rantburg Store
The Bloids
The Never-ending Story
Thugburg
Gulf War I
The Way We Were
Bio
Merry-Go-Blog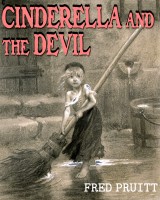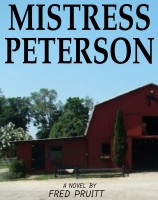 On Sale now!


A multi-volume chronology and reference guide set detailing three years of the Mexican Drug War between 2010 and 2012.

Rantburg.com and borderlandbeat.com correspondent and author Chris Covert presents his first non-fiction work detailing the drug and gang related violence in Mexico.

Chris gives us Mexican press dispatches of drug and gang war violence over three years, presented in a multi volume set intended to chronicle the death, violence and mayhem which has dominated Mexico for six years.
Click here for more information


Meet the Mods
In no particular order...


Steve White
Seafarious
Pappy
lotp
Scooter McGruder
john frum
tu3031
badanov
sherry
ryuge
GolfBravoUSMC
Bright Pebbles
trailing wife
Gloria
Fred
Besoeker
Glenmore
Frank G
3dc
Skidmark
Alaska Paul



Better than the average link...



Rantburg was assembled from recycled algorithms in the United States of America. No trees were destroyed in the production of this weblog. We did hurt some, though. Sorry.
3.235.120.150

Help keep the Burg running! Paypal: