Afghanistan
US Brings Back Vietnam Era No Fire Zones
The top U.S. general in Afghanistan will soon formally order U.S. and NATO forces to break away from fights with militants hiding in Afghan houses so the battles do not kill civilians, a U.S. official said Monday.

The order would be one of the strongest measures taken by a U.S. commander to protect Afghan civilians in battle. American commanders say such deaths hurt their mission because they turn average Afghans against the government and U.S. and NATO forces.

Civilian casualties are a major source of friction between Afghan President Hamid Karzai and the U.S. The U.N. says U.S., NATO and Afghan forces killed 829 civilians in the Afghan war last year.

Gen. Stanley McChrystal, who took command of international forces in Afghanistan this month, has said his measure of effectiveness will be the "number of Afghans shielded from violence," and not the number of militants killed.

McChrystal will issue orders within days saying troops may attack insurgents hiding in Afghan houses if the U.S. or NATO forces are in imminent danger and must return fire, said U.S. military spokesman Rear Adm. Greg Smith.

"But if there is a compound they're taking fire from and they can remove themselves from the area safely, without any undue danger to the forces, then that's the option they should take," Smith said. "Because in these compounds we know there are often civilians kept captive by the Taliban."

McChrystal's predecessor, Gen. David McKiernan, issued rules last fall that told commanders to set conditions "to minimize the need to resort to deadly force."

But McChrystal's orders will be more precise and have stronger language ordering forces to break off from battles, Smith said.
Posted by: Anonymoose || 06/22/2009 12:01 || Comments || Link || E-Mail|| [336086 views] Top|| File under: Taliban
Africa North
Al-Qaeda claims killings of Algerian gendarmes
[Maghrebia] In an internet statement, al-Qaeda in the Islamic Maghreb claimed responsibility for last week's terrorist ambush near Bordj Bou Arreridj that claimed the lives of 24 Algerian gendarmes, Tout sur l'Algerie reported on Saturday (June 20th).

In related news, several gendarmes killed in the attack were buried Friday evening in Khenchla, Batna, Ettaref, Guelma, Skikda, Jijel and Souk Ahras. Local press reported a heavy turnout by civilians wanting to express their support.


Which is as it should be, the sign of a healthy society.

Among the victims interred was a young man whose family had discouraged him from enlisting. According to Echorouk, he told his father that his "dream was to become a gendarme".


May he and his fellows find themselves in the afterlife they'd hoped for, and may their memory bring comfort to those they left behind.
Posted by: Fred || 06/22/2009 00:00 || Comments || Link || E-Mail|| [336067 views] Top|| File under: al-Qaeda in North Africa
Algerian FIS party leaders son arrested in India
India? That's quite a distance to go just to hide out from the authorities.

[Maghrebia] Indian security services arrested the son of the founder of Algeria's dissolved Islamic Salvation Front (FIS), Abbasi Madani, for alleged involvement in the deadly 1992 bombing of Algiers' Houari Boumediene Airport, Echorouk reported on Saturday (June 20th). Salim Abbasi, a Qatari citizen, was arrested in Bombay last Wednesday.


Goodness! Bombay has quite a nice little hospitality industry going.




Whoops! I almost forgot, India changed the name of the city to Mumbai. Sorry 'bout that, guys.
Posted by: Fred || 06/22/2009 00:00 || Comments || Link || E-Mail|| [336065 views] Top|| File under:
Bangladesh
2 muggers bullet-hit in shootout with Rab
[Bangla Daily Star] Two suspected muggers suffered bullet injuries in a "shootout" between their accomplices and members of Rapid Action Battalion (Rab) last night in the city's Sutrapur area.


"Shootout", meaning "didn't plan on killin' anyone this early"


Rab sources said a patrol team of Rab-10 came under firing by a group of snatchers near Dayaganj bridge around 9:00pm, prompting them to fire back that ensued a gun battle between the Rab team and the criminals.


"Stand and deliver..........aw crap, it's the RaB!"


After the shootout, the Rab team found the two criminals--Russel, 20, and Johnny, 22, of South Jatrabari--with bullet injuries in their legs.


In their legs? Were any Dagmushes involved?

The injured were taken to Dhaka Medical College Hospital where they were undergoing treatment. The Rab said the criminals were preparing for a crime.


They're gonna get a crime, all right.
Posted by: Fred || 06/22/2009 00:00 || Comments || Link || E-Mail|| [336066 views] Top|| File under:
Caucasus/Russia/Central Asia
Kremlin-backed President of Ingushetia wounded by bomb
The Kremlin-backed president of Ingushetia, Yunus-Bek Yevkurov, has been seriously wounded by a roadside bomb, sparking fears of a Chechnya-style war in Russia's volatile North Caucasus region. The assassination attempt on Yunus-Bek Yevkurov, seen as a moderating influence in the most unstable of the Russian Caucasian republics, left him fighting for his life. He was admitted to hospital in critical condition, while at least four of his bodyguards were killed. Although reports from Ingushetia were contradictory, the president's prognosis seemed grim. Doctors at the hospital where Mr Yevkurov was being treated said he was on life-support in intensive care. But a presidential spokesman said that Mr Yevkurov's life was "not yet" in danger.

Observers said that the assassination attempt was likely to trigger a swift and possibly brutal Kremlin response against Ingushetia's insurgents. "We should expect a major security offensive in Ingushetia," said a respected human rights activist with years of experience in the North Caucasus.

Ingushetia's increasingly powerful insurgency, a loose coalition of separatists and militant Islamists, has grown more daring since 2007. While summer traditionally sees a surge in rebel attacks, the violence has been relentless in the past month, with attacks reported on an almost daily basis. The insurgents claimed a high profile victim on June 10th, when the deputy head of the Ingush supreme court was killed as she dropped her children off at school. Causing even more alarm in the Kremlin, the powerful interior minister of Dagestan, a violence-plagued republic on Chechnya's southern flank, was shot dead by a sniper during a wedding five days later. Fearing that the violence was spreading, Dmitry Medvedev, the Russian president, made an unscheduled visit to Dagestan in an attempt to shore up the Kremlin's waning authority in the region.

The attack on Mr Yevkurov represents the most overt challenge for Moscow yet. While it was swiftly condemned by Mr Medvedev as an "act of terror", analysts have long predicted increasingly volatility in the region after Russia's recognition last year of the two breakway republics of South Ossetia and Abkhazia. At the heart of last year's war with Georgia, both republics lie just across the border from the North Caucasus. But while Russia supported the rebel administrations of both South Ossetia and Abkhazia as part of a strategy of weakening Georgia, any hint of separatism on the Russian side of the border was crushed.

The Russian Federal Security Service, the FSB, has been accused of committing widespread human rights abuses, from torture to extra-judicial executions. Disappearances in Ingushetia and elsewhere have remained common. Worried that popular sentiment in Ingushetia was turning against Moscow, President Medvedev appointed Mr Yevkurov to run the republic last October. But his campaign to improve the human rights situation in Ingushetia reaped only modest dividends in the face of strong opposition from the powerful FSB. He also alienated the hardline faction of his government by pushing for reconciliation in a land dispute with the neighbouring Christian republic of North Ossetia, which, unlike South Ossetia, lies in Russian territory.

The attack on My Yevkurov is only likely to increase those divisions, stoking further instability in a republic that some analysts believe has the capacity to drag Russia into a major internal war once again.
Posted by: ryuge || 06/22/2009 06:50 || Comments || Link || E-Mail|| [336077 views] Top|| File under: Chechen Republic of Ichkeria
India-Pakistan
Four people shot dead in Dera Bugti
Four people, including two women, were killed after armed assailants opened fire on the residence of tribal leader Wadera Wazeer Khan in Dera Bugti on Sunday, a Sui police official said. He said the victims could not be identified. The motive behind the killings could only be ascertained after an investigation into the killings, he said. Police have registered a case against unidentified assailants and begun investigations, he added.
Posted by: Fred || 06/22/2009 00:00 || Comments || Link || E-Mail|| [336075 views] Top|| File under:
46 Taliban killed in military operation
At least 46 Taliban were killed in various strikes during the military operation against the Taliban in the Tribal Areas and Swat on Sunday.

Military jets and artillery pounded suspected Taliban hideouts in Bajaur Agency, killing 27 Taliban, officials said. Elsewhere in the region, a local militia killed seven suspected Taliban.

Two local government officials, Iqbal Khan and Nawaz Khan, said bombs dropped from planes on targets in Salarzai town killed 13 Taliban. In nearby Charmang, shelling killed 14 Taliban, the officials said.

At least 12 Taliban were killed and seven injured as jet aircraft bombed four Taliban centres in Makeen, Kani Garam, Badar and Molai Khan Sarai areas in South Waziristan. The security forces made further inroads into the Mehsud territory in the agency.

At least seven Taliban were killed and 16 others arrested, while five soldiers were injured in the operation in Malakand, the ISPR said in an update.

A clash took place at Langer in Khawazakhela in which one Taliban was killed and six were arrested. The army also seized grenades, weapons and communication equipment.

More weapons, including grenades and rocket launchers, were seized in another clash in which six Taliban were killed and 10 apprehended, the ISPR said.

The forces set up a checkpost at Akhun Kalle Road in Dadhran.

Taliban raided a security forces vehicle on the Dakorak-Allahbad road and injured five soldiers.

Army also secured areas around Peochar, Kharkai, Kharkarai and Biha. Intense fighting between the military and the Taliban took place in Biha valley south of Chuprial.

The security forces secured areas around Barko Sar, Roringar, Nalkot, Wainai, Bartana and Pushtunat. They also commenced a clearance operation in Tirang, Thana, Allahdand and Batkhela.

In South Waziristan, the army also began an operation to secure the road from Tanai to Sarwaki that the Taliban had blocked.
Posted by: Fred || 06/22/2009 00:00 || Comments || Link || E-Mail|| [336068 views] Top|| File under: TTP
Seven Naxals gunned down in Dantewada
[Times of India] Seven Maoists were gunned down in "retaliatory action" by security forces after Naxals blew up a truck, killing 11 CRPF personnel in Chattisgarh's Dantewada district, police said on Sunday.

Eleven CRPF personnel died while 11 others, including the truck's driver and cleaner, sustained serious injuries when the vehicle which was bringing them back to Tonagapal, was blown up in a landmine blast at Kokanara village on Saturday, nearly 375 kms from here, Inspector General of Police, Bastar Range, T J Langkumer said.

Security personnel, who were travelling in another truck and jeep ahead of the ill-fated vehicle, retaliated, gunning down seven Naxals.

All the bodies have been recovered, the IG said. After police received information that the Naxals had burnt down a truck involved in road construction work near Kokaner village, a 53-member joint police-CRPF team reached the area yesterday.

They were returning on two trucks and a jeep when the convoy was attacked by the naxals, who blew up one of the trucks and exchanged fire with the personnel, police said The injured have been admitted to a hospital in Jagdalpur.

Condemning the Naxal attack, Chief Minister Raman Singh said the government had taken serious note of the "cowardly and inhuman" action of the extremists. "No democratically elected government can tolerate such violence," he said and conveyed his condolences to the bereaved families.
Posted by: Fred || 06/22/2009 00:00 || Comments || Link || E-Mail|| [336068 views] Top|| File under:
Indian Maoists kill 12 police officers
[Iran Press TV Latest] At least 12 police officers have been killed in a blast caused by a landmine believed to have been planted by suspected Maoist rebels in central India.

The attack took place late Saturday when a Central Reserve Police Force (CRPF) team of about 40 security personnel was patrolling Tongapal, some 500 km (310 miles) south of the state capital Raipur and a hotbed of rebel activity.

"The men were on their way back when their vehicle ran over a landmine," T.G. Landkumer, a senior police officer in the state, told AFP.

He added that seven of the rebels were also killed in an exchange of gunfire after the blast, which left at least 12 police officers dead and 12 others injured.

The assault comes amid efforts by Indian security forces to quell a Maoist-led uprising in the eastern state of West Bengal, where security forces are battling to retake control of hundreds of villages.

In one of the most brazen attacks in recent years, a large band of armed rebels moved into the Lalgarh region -- a heavily forested area some 130 km (80 miles) from West Bengal's capital Kolkata -- earlier this week, driving out poorly armed local police and seizing control of villages in a 20 square mile (52 square km) radius.

On Sunday, West Bengal's Inspector General of Police Raj Kanojia said that operations to flush out the rebels were ongoing without giving further detail.

Based in the dense forests of Chhattisgarh, India's Maoists say they are fighting for the rights of poor tribal people and landless laborers. The ultra-leftist rebels have recently expanded their influence in the rural areas of the east, central and southern India.

Thousands have been killed in Maoist insurgency, which grew out of a peasant uprising in 1967 and which Prime Minister Manmohan Singh has described as one of the gravest threats to Indian security.
Posted by: Fred || 06/22/2009 00:00 || Comments || Link || E-Mail|| [336069 views] Top|| File under:
Iraq
Baghdad bombing kills 2
[Iran Press TV Latest] A bomb attack in the Iraqi capital Baghdad has left at least two people dead and six others wounded, an Interior Ministry official says.

The attack came on Sunday evening near a restaurant in southeast Baghdad, AFP reported.

"The bomb exploded near al-Baghdadi restaurant in Abu Disheer district," on Sunday, the official said adding that it had targeted civilians.

Earlier on Saturday, a huge bombing left over 50 Iraqis dead and injured 166 others near a Shia mosque in northern country.
Posted by: Fred || 06/22/2009 00:00 || Comments || Link || E-Mail|| [336066 views] Top|| File under: Iraqi Insurgency
Southeast Asia
Grenade blast in Philippines
[Straits Times] UNIDENTIFIED men hurled two grenades near a crowded town plaza where a beauty contest was being held in the southern Philippines, killing at least one person and wounding 31 others, police said on Sunday. The attack happened late Saturday in Maasim, Sarangani province, about 600 miles (1,000 kilometres) south of Manila, police chief Abraham Madrid said.

More than 100 policemen and army troops from nearby regions will be deployed to secure Maasim township, which will celebrate a religious festival Sunday, officials said.

Mr Madrid told The Associated Press that investigators were trying to determine if Muslim guerrillas suspected in a bombing last August that killed two people in the predominantly Christian town of more than 30,000 were behind Saturday's attack.

He said two men hurled one grenade each: one at a group of men who were playing a card game at a table, the second at another group of men at a karaoke bar, near the Maasim town plaza, where a beauty contest was being held. At least one person was killed and 31 wounded. The injured were being treated in two hospitals.

Moro Islamic Liberation Front guerrillas last year attacked several predominantly Christian town in the region to protest a failed autonomy deal with the government. The rebel attacks led to the collapse of Malaysian-brokered peace talks and prompted a major military offensive.

The 11,500-strong rebel front has been fighting for decades for self-rule by minority Muslims in the country's south.
Posted by: Fred || 06/22/2009 00:00 || Comments || Link || E-Mail|| [336077 views] Top|| File under: Moro Islamic Liberation Front
Anti-terrorist team arrests terrorist suspect in Cilacap
[Jakarta Post] An anti-terrorist team from the National Police detained a terrorist suspect, Saefudin Zuhry, in Tritih village, Cilacap regency, Central Java on Sunday, tempointeraktif.com has reported.

Banyumas Police chief Comr. Muhammad Ghufron confirmed the arrest after he received a report from the Cilacap Police chief. "The team caught the suspect without coordinating with local officials," he said.

He added that he did not know yet in which terrorism case the suspect was involved. "Thus far, I only know the name of the suspect and where he was arrested," he said.

Huzameah, a witness and the suspect's neighbor, said as many as 12 officers caught the suspect after he had attended a Koran study meeting. "We admit he was an introvert and seldom mingled with others, but we never thought the police would arrest him," Huzaemah said.
Posted by: Fred || 06/22/2009 00:00 || Comments || Link || E-Mail|| [336079 views] Top|| File under: Jemaah Islamiyah
Syria-Lebanon-Iran
Nokia and Siemens: providing tech support to Iran's tyrants
Roger Simon, Pajamas Media

The Wall Street Journal is reporting extensively on the sale of advanced web monitoring equipment to Iran by a joint venture of Germany's Siemens and Finland's Nokia.


Interviews with technology experts in Iran and outside the country say Iranian efforts at monitoring Internet information go well beyond blocking access to Web sites or severing Internet connections.

Instead, in confronting the political turmoil that has consumed the country this past week, the Iranian government appears to be engaging in a practice often called deep packet inspection, which enables authorities to not only block communication but to monitor it to gather information about individuals, as well as alter it for disinformation purposes, according to these experts.

Much of this technology comes from the joint venture, which now has blood on its hands. Siemens has "been there and done that" (profited from fascism) and should have known better, but it didn't.

In any case, if you can construct advanced equipment of this nature, there's a good chance you know how to jam or override it. The joint venture should provide this information as quickly as possible to people and organizations that can do something about this before it is used for even more nefarious purposes (when Iran gets the bomb). Other high technology companies should immediately desist from dealing with Iran. That includes General Electric, whose record on Iran is checkered at best. Technology companies who do not do this voluntarily should be boycotted. Due to Twitter, etc., this is probably happening already. A significant number of people - myself included - will not be thinking of Nokia for their next cell phone.

Giving advanced equipment to the mullahs is sort of like handing a loaded machine gun to Charles Manson....
Posted by: Mike || 06/22/2009 15:06 || Comments || Link || E-Mail|| [336088 views] Top|| File under:
Iran opposition leader calls for purge of lies
[Mail and Globe] Opposition leader Mir Hossein Mousavi said the Islamic Republic must be purged of what he called lies and dishonesty, sending out a direct challenge to conservative rulers after a week of unrest in Iran.

State television aired interviews on Saturday with critics of the protests sparked by a disputed June 12 presidential election, urging Iranians to unite behind the government and suggesting only the West gained from Iran's troubles.

Helicopters criss-crossed Tehran and ambulance sirens wailed into the night after streets emptied of protesters who had defied Friday's stern warning from Supreme Leader Ayatollah Ali Khamenei against further demonstrations.

Riot police were deployed in force, firing teargas and using batons and water cannon to disperse groups of several hundred Iranians who had gathered across the city. There were fears of further violence on Sunday.

Government restrictions prevent correspondents working for foreign media attending demonstrations to report, and the scale of any injuries or arrests was unclear.

State television said a "number" of people were injured.

Mousavi, focus of the biggest protests since the Islamic Revolution ousted the US-backed Shah in 1979, said elections that delivered an overwhelming victory to hardline anti-Western President Mahmoud Ahmadinejad were fraudulent and must be annulled. He said the fraud was months in the planning.

Mousavi, who claims victory in the poll, told supporters he was "ready for martyrdom", according to an ally. But he said he did not seek confrontation with the authorities.

"We are not against the Islamic system and its laws but against lies and deviations and just want to reform it," he said in a statement on his website at the end of a tumultuous day.

He said if authorities refused to allow peaceful protests they would face the "consequences" -- an apparent rejoinder to Khamenei's warning that opposition leaders would be held responsible for any bloodshed resulting from protests.

"The people expect from their officials honesty and decency as many of our problems are because of lies ... The Islamic revolution should be the way it was and the way it should be," Mousavi said. The authorities reject charges of election fraud.

'Listen to the leader'
State television said rioters smashed windows of banks and burned buses. They also aired interviews with people critical of the demonstrations that have racked major oil and gas producer Iran since the announcement of the election results on June 13.

"We all should listen to our leader [Khamenei] and preserve calm," said one unnamed woman, aged around 40. "Otherwise we will make our enemies [the West] happy."

State television said Iran had arrested members of the exiled, opposition Mujahideen Khalq Organisation (MKO) it accused of "terrorist activities" including setting buses on fire and destroying public property.

Iranian newspapers carried a letter to Mousavi from Iran's police chief Ismail Ahmadi Moghaddam, in which he warned that officers would "decisively confront" any further unrest.

Mousavi is himself a product of the Islamic establishment that has dominated Iran since 1979 and opposing that establishment may sit uneasily on his shoulders. But the demonstrations of the last week, swelling to hundreds of thousands, appear to have acquired a powerful momentum.

Beyond the violent confrontations with police, it was a day fraught with symbolism for the Islamic Republic.

A suicide bomber blew himself up at the mausoleum of Ayatollah Ruhollah Khomeini, police and state media said -- an attack likely to stir passions in a country where the father of the Islamic revolution is deeply revered. The identity of the bomber was not known.

Another reminder of 1979 came as darkness fell, when supporters of Mousavi sent cries of Allahu Akbar [God is greatest] echoing across the rooftops.

United States President Barack Obama, in the forefront of diplomatic efforts to halt an Iranian nuclear programme the West fears could yield atomic weapons, urged Tehran to "stop all violent and unjust actions against its own people".

"The Iranian government must understand that the world is watching. We mourn each and every innocent life that is lost," Obama said in a statement.

Iran's highest legislative body said it was ready to recount a random 10% of the votes cast in the election to meet the complaints of Mousavi and two other candidates.
Posted by: Fred || 06/22/2009 00:00 || Comments || Link || E-Mail|| [336072 views] Top|| File under: Govt of Iran
Mir-Hossein Mousavi 'ready for martyrdom' as Iranians defy Supreme Leader
Iran's defeated presidential candidate Mir-Hossein Mousavi on Saturday night told his supporters he was ready for martyrdom, and demanded that the entire disputed election be annulled.

He dramatically raised the stakes in the standoff with Iran's Supreme Leader, Ayatollah Ali Khamenei, after publishing a letter to the country's highest electoral authority in which he cited examples of electoral fraud to support his "undeniable right" to call for a re-run of the election.

Mr Mousavi made his defiant call during a speech delivered in southwest Tehran, according to an ally, who telephoned a western news agency shortly afterwards to report: "Mousavi said he was ready for martyrdom and that he would continue his path."

A witness told Reuters that Mr Mousavi had called for a national strike if he was arrested.

It was an unprecedented act in defiance of Ayatollah Khamenei, who has declared President Mahmoud Ahmadinejad the winner of the June 12 election and on Friday ordered an end to protests by demonstrators who say Mousavi was the winner.

It came as a few thousand protesters defied threats of bloodshed from Iran's rulers and attempted to march through central Tehran - only to be beaten back by riot police. Heavily armed police and militia flooded the streets and used tear gas and batons to attack them.

Only an estimated 3,000 dared to show themselves, far fewer than the hundreds of thousands who filled the streets during the last few weeks. The two main protest leaders, Mr Mousavi and Mehdi Karroubi, who were beaten by Mahmoud Ahmadinejad in the disputed poll nine days ago, had both called off their official rallies.

Earlier in the day, the pair had been offered a minor concession when the Guardian Council, which supervises elections, promised to recount 10 per cent of the votes to check for election fraud - a suggestion that had previously been dismissed by protesters as a cynical ploy to buy time.
In their first real show of force since massive street rallies erupted in central Tehran last week, the authorities deployed thousands of riot police and plainclothes Basij militiamen in the city centre. Helicopters buzzed menacingly overhead.



As protesters began to gather near the university campus, chanting "death to the dictatorship", the police set upon them with baton charges, water canons and tear gas.

"Lots of guards on motorbikes closed in on us and beat us brutally," one protester said. "As we were running away the basiji (militia) were waiting in side alleys with batons, but people opened their doors to us. Iran has become Palestine."

Another report described gunfire at a rally and at least one casualty. Separately, there were reports that a man had died in a bomb attack at the Ayatollah Khomeini shrine a few miles south of the city - likely to have been launched by one of the ethnic separatist groups that have carried out periodic attacks in Iran.
Yesterday's violence and Mr Mousavi's continued defiance came after a week of the biggest street protests seen in Iran for 30 years - and divisions between hardliners and reformists that mean the country may never be the same again.

Cordons of riot police, dressed in their military green uniforms with white stripes down the trouser legs and wearing heavy black helmets, stood in lines three deep along Enqelab (revolution) and Azadi (freedom) streets.

Together, the two roads form a long east-west highway bisecting the centre of the city and running past the main gates of Tehran University, a scene of turmoil throughout Iran's modern history. It was along this street that millions of people surged to accompany Ayatollah Ruhollah Khomeini when he returned from exile to usher in Islamic rule in 1979.

According to a regular participant in last week's demonstrations, the protesters yesterday hoped to form large groups in side streets before bursting onto the main highway, thwarting attempts to disperse them. Unconfirmed video footage posted online showed groups of people charging through the streets as teargas and smoke from a burning car swirled around them. Riot police and men with sticks could be seen in the background.
Posted by: Fred || 06/22/2009 00:00 || Comments || Link || E-Mail|| [336077 views] Top|| File under:
Guardian Council: Over 100% voted in 50 cities
[Iran Press TV Latest] Iran's Guardian Council has admitted that the number of votes collected in 50 cities surpass the number of those eligible to cast ballot in those areas.

The council's Spokesman Abbas-Ali Kadkhodaei, who was speaking on the Islamic Republic of Iran Broadcasting (IRIB) Channel 2 on Sunday, made the remarks in response to complaints filed by Mohsen Rezaei -- a defeated candidate in the June 12 Presidential election.

"Statistics provided by Mohsen Rezaei in which he claims more than 100% of those eligible have cast their ballot in 170 cities are not accurate -- the incident has happened in only 50 cities," Kadkhodaei said.



The spokesman, however, said that although the vote tally affected by such an irregularity is over 3 million, "it has yet to be determined whether the amount is decisive in the election results," reported Khabaronline.

The spokesman, however, said that although the vote tally affected by such an irregularity is over 3 million, "it has yet to be determined whether the amount is decisive in the election results," reported Khabaronline.

Three of the four candidates contesting in last Friday's presidential election cried foul, once the Interior Ministry announced the results - according to which incumbent President Mahmoud Ahmadinejad was declared the winner with almost two-thirds of the vote.

Rezaei, along with Mir-Hossein Mousavi and Mehdi Karroubi, reported more than 646 'irregularities' in the electoral process and submitted their complaints to the body responsible for overseeing the election -- the Guardian Council.

Mousavi and Karroubi have called on the council to nullify Friday's vote and hold the election anew. This is while President Ahmadinejad and his Interior Minister Sadeq Mahsouli have rejected any possibility of fraud, saying that the election was free and fair.
Posted by: Fred || 06/22/2009 00:00 || Comments || Link || E-Mail|| [336082 views] Top|| File under: Govt of Iran
Rafsanjani's daughter Faezeh released
[Iran Press TV Latest] Iran's Expediency Council head Akbar Hashemi-Rafsanjani's daughter, Faezeh, has been released after being briefly arrested for participating in an illegal rally in Tehran.

Faezeh Hashemi along with four other members of the former president's family had been reportedly arrested for having participated in an illegal rally "in [Tehran's] Azadi Avenue and inciting and encouraging rioters" on Saturday.

Rafsanjani's daughter was the last of those detained to be released on Sunday evening.

The other four, which included Faezeh's daughter, Hossein Mar'ashi's wife, daughter, and sister-in-law -- Mar'ashi is a cousin to Hashemi-Rafsanjani's wife -- were released earlier on Sunday.

Moreover, Hashemi-Rafsanjani's children are reportedly barred form leaving the country.
Posted by: Fred || 06/22/2009 00:00 || Comments || Link || E-Mail|| [336067 views] Top|| File under: Govt of Iran
In Tehran, an eerie calm as death toll jumps to 19
[Jakarta Post] An eerie calm settled over the streets of Tehran Sunday as state media reported at least 10 more deaths in post-election unrest and said authorities arrested the daughter and four other relatives of ex-President Hashemi Rafsanjani, one of Iran's most powerful men.

The reports brought the official death toll for a week of boisterous confrontations to at least 19. State television inside Iran said 10 were killed and 100 injured in clashes Saturday between demonstrators contesting the result of the June 12 election and black-clad police wielding truncheons, tear gas and water cannons.

Iran's regime continued to impose a blackout on the country's most serious internal conflict since the 1979 Islamic Revolution.

But fresh images and allegations of brutality emerged as Iranians at home and abroad sought to shed light on a week of astonishing resistance to hardline President Mahmoud Ahmadinejad and Iran's supreme leader, Ayatollah Ali Khamenei.

The New-York based International Campaign for Human Rights in Iran said scores of injured demonstrators who had sought medical treatment after Saturday's clashes were arrested by security forces at hospitals in the capital.

It said doctors had been ordered to report protest-related injuries to the authorities, and that some seriously injured protesters had sought refuge at foreign embassies in a bid to evade arrest.

"The arrest of citizens seeking care for wounds suffered at the hands of security forces when they attempted to exercise rights guaranteed under their own constitution and international law is deplorable," said Hadi Ghaemi, spokesman for the campaign, denouncing the alleged arrests as "a sign of profound disrespect by the state for the well-being of its own people."

"The government of Iran should be ashamed of itself. Right now, in front of the whole world, it is showing its violent actions," he said.

State-run Press TV reported that Rafsanjani's eldest daughter, Faezeh Hashemi, and four other family members were arrested late Saturday. It did not identify the other four.

Last week, state television showed images of Hashemi, 46, speaking to hundreds of supporters of opposition candidate Mir Hossein Mousavi. After her appearance, hard-line students gathered outside the Tehran prosecutor's office and accused her of treason, state radio reported.

Rafsanjani, 75, has made no secret of his distaste for Ahmadinejad, whose re-election victory in a June 12 vote was disputed by Mousavi. Ahmadinejad has accused Rafsanjani and his family of corruption.

The influential Rafsanjani now heads two very powerful groups. The most important one is the Assembly of Experts, made up of senior clerics who can elect and dismiss the supreme leader. The second is the Expediency Council, a body that arbitrates disputes between parliament and the unelected Guardian Council, which can block legislation.

His daughter's arrest came as something of a surprise: Just Friday, Khamenei had praised Rafsanjani as one of the architects of the revolution and an effective political figure for many years. Khamenei acknowledged, however, that the two have "many differences of opinion."

Thousands of supporters of Mousavi, who claims he won the election, squared off Saturday against security forces in a dramatic show of defiance of Khamenei.

Underscoring how the protesters have become emboldened despite the regime's repeated and ominous warnings, witnesses said some shouted "Death to Khamenei!" at Saturday's demonstrations -- another sign of once unthinkable challenges to the virtually limitless authority of the country's most powerful figure.

Sunday's state media reports also said rioters set two gas stations on fire and attacked a military post in clashes Saturday. They quoted the deputy police chief claiming officers did not use live ammunition to dispel the crowds.

Iran has also acknowledged the deaths of seven protesters in clashes on Monday.

State media also reported a suicide bombing at the shrine of the Islamic Revolution leader Ayatollah Ruhollah Khomeini on Saturday killed the attacker and injured five other people.

There was some confusion about the death toll. English-language Press TV, which is broadcast only outside the country, put the toll at 13 and labeled those who died "terrorists." There was no immediate explanation for the discrepancy.

Amnesty International cautioned that it was "perilously hard" to verify the casualty tolls.

"The climate of fear has cast a shadow over the whole situation," Amnesty's chief Iran researcher, Drewery Dyke, told The Associated Press. "In the 10 years I've been following this country, I've never felt more at sea than I do now. It's just cut off."

Iran has imposed strict controls on foreign media covering the unrest, saying correspondents cannot go out into the streets to report.

Reporters Without Borders said 20 journalists were arrested over the past week. The British Broadcasting Corp. said Sunday that its Tehran-based correspondent, Jon Leyne, had been asked to leave the country. The BBC said its office remained open.

Also Sunday, Iranian Foreign Minister Manouchehr Mottaki held a news conference where he rebuked Britain, France and Germany for raising questions about reports of voting irregularities in hardline Ahmadinejad's re-election -- a proclaimed victory which has touched off Iran's most serious internal conflict since the revolution.

Mottaki accused France of taking "treacherous and unjust approaches." But he saved his most pointed criticism for Britain, raising a litany of historical grievances and accusing the country of flying intelligence agents into Iran before the election to interfere with the vote. The election, he insisted, was a "very transparent competition."

That drew an indignant response from British Foreign Secretary David Miliband, who "categorically" denied his country was meddling. "This can only damage Iran's standing in the eyes of the world," Miliband said.

German Chancellor Angela Merkel, meanwhile, urged Iran anew to conduct a complete and transparent recount, and Italy called on the regime to find a peaceful end to the dispute.

In Washington on Saturday, President Barack Obama urged Iranian authorities to halt "all violent and unjust actions against its own people." He said the United States "stands by all who seek to exercise" the universal rights to assembly and free speech.

Obama has offered to open talks with Iran to ease a nearly 30-year diplomatic freeze, but the upheaval could complicate any attempts at outreach.

Israeli President Shimon Peres applauded Iran's pro-reform protesters Sunday, saying the young should "raise their voice for freedom" -- an explicit message of support from a country that sees itself as most endangered by the hard-line government in Tehran.

Saturday's unrest came a day after Khamenei sternly warned Mousavi and his backers to all off demonstrations or risk being held responsible for "bloodshed, violence and rioting." Delivering a sermon at Friday prayers attended by tens of thousands, Khamenei sided firmly with Ahmadinejad, calling the result "an absolute victory" that reflected popular will and ordering opposition leaders to end their street protests.

Mousavi did not directly reply to the ultimatum.

A police commander sharpened the message Saturday. Gen. Esmaeil Ahmadi Moghadam said more than a week of unrest and marches had become "exhausting, bothersome and intolerable." He threatened a more "serious confrontation" if protesters return.

On Sunday, former reformist president Mohammad Khatami called for the formation of a board to decide the outcome of the disputed election, and urged the release of detained activists and an end to the violence in the streets.

The government has blocked Web sites such as BBC Farsi, Facebook, Twitter and several pro-Mousavi sites used by Iranians to tell the world about protests and violence. Text messaging has not been working in Iran since last week, and cell phone service in Tehran is frequently down.

But that won't stifle the opposition networks, said Sami Al Faraj, president of the Kuwait Center for Strategic Studies. "They can resort to whispering ... they can do it the old-fashioned way," he said.
Posted by: Fred || 06/22/2009 00:00 || Comments || Link || E-Mail|| [336068 views] Top|| File under: Govt of Iran
Who's in the News
44
[untagged]
4
Govt of Iran
2
TTP
2
Govt of Pakistan
1
al-Shabaab
1
al-Qaeda in North Africa
1
Hamas
1
Iraqi Insurgency
1
Jamaat-e-Islami
1
Jamaat-ul-Mujahideen Bangladesh
1
Jemaah Islamiyah
1
Moro Islamic Liberation Front
1
Taliban
1
Chechen Republic of Ichkeria
Bookmark
E-Mail Me
The Classics
The O Club
Rantburg Store
The Bloids
The Never-ending Story
Thugburg
Gulf War I
The Way We Were
Bio
Merry-Go-Blog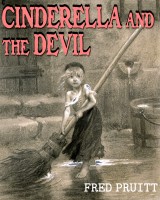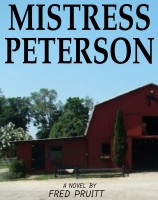 On Sale now!


A multi-volume chronology and reference guide set detailing three years of the Mexican Drug War between 2010 and 2012.

Rantburg.com and borderlandbeat.com correspondent and author Chris Covert presents his first non-fiction work detailing the drug and gang related violence in Mexico.

Chris gives us Mexican press dispatches of drug and gang war violence over three years, presented in a multi volume set intended to chronicle the death, violence and mayhem which has dominated Mexico for six years.
Click here for more information


Meet the Mods
In no particular order...


Steve White
Seafarious
tu3031
badanov
sherry
ryuge
GolfBravoUSMC
Bright Pebbles
trailing wife
Gloria
Fred
Besoeker
Glenmore
Frank G
3dc
Skidmark



Better than the average link...



Rantburg was assembled from recycled algorithms in the United States of America. No trees were destroyed in the production of this weblog. We did hurt some, though. Sorry.
34.204.181.91

Help keep the Burg running! Paypal: