-Lurid Crime Tales-
'Two US soldiers accused of smuggling migrants across the border
[Washington Examiner] Two U.S. soldiers, one from Fort Hood and another from the Pennsylvania National Guard, have been charged with smuggling people across the Mexican border.

Fort Hood soldier Ralph Gregory Saint-Joie, 18, and guardsman Emmanuel Oppongagyare, 20, made their first appearance in court on Tuesday where they were held in custody under $75,000 bonds pending a detention hearing scheduled for next Tuesday, according to a criminal complaint by the U.S. District Court for the Southern District of Texas, obtained by CNN.

On June 13, Oppongagyaye was reportedly driving a vehicle and Saint-Joie was a passenger as they tried crossing the Hebbronville checkpoint, which is located about 150 miles south of San Antonio. Both soldiers were in uniform at the time.

The National Guard member told agents at the border checkpoint that they were traveling from the border town of Zapata, Texas, to San Antonio.

"The BPA questioned Oppongagyare as to his unusual route of travel to which Oppongagyare stated his Global Positioning System (GPS) took him through this route," the complaint read. "In the BPA's past experience, the GPS direction is a common explanation used by smugglers to justify their unusual route of travel to San Antonio, Texas."

During the agents' second inspection of the car, two Mexican nationals were found in the trunk of the vehicle.

Oppongagye told the agent that a man he met through Saint-Joie paid him $100 and promised an undetermined additional sum of money if he picked up a man and a woman in McAllen, Texas, and drive them to San Antonio.

"Individual 1 promised to pay Oppongagyare and Saint-Joie an undetermined amount of money when they arrived in San Antonio, Texas, specifically instructed they both wear their United States Army issued uniforms to avoid questioning by BPAs," the complaint read.

Both soldiers face up to 10 years in federal prison and a possible $250,000 maximum fine, according to a statement from the U.S. Attorney's Office for the Southern District of Texas.
Posted by: Besoeker || 06/17/2021 02:25 || Comments || Link || E-Mail|| [10794 views] Top|| File under: Human Trafficking
Afghanistan
Fighting Reported in 80 Districts in Past 24 Hours: Sources
According to Wikipedia

, Afghanistan contains 387 districts and 34 provincial center districts for a total of 421 according to the most recent official numbers, meaning 19% of them are in flames at the moment.

[ToloNews] Fighting between

Afghan cops

and the Taliban


...mindless ferocity in a turban...


continued in at least 80 districts across the country in the past 24 hours, security sources told TOLOnews.

According to the sources, over 100 Taliban fighters and 90 security force members were killed during this period. Neither the Taliban nor the government has provided numbers of casualties.

Meanwhile,
...back at the buffalo wallow, Standing Buffalo watched the circling Commanches and asked himself What would Geronimo do?...
there are reports that Dawlatabad district of Faryab is switching hands between the Taliban and the security forces and both sides are claiming control.

Officials at the Ministry of Defense said that security forces have retaken control of the center of Khanabad district in Kunduz province. The center of Khanabad district fell to the Taliban two days ago.

"Including Qari Hashem, 20 of his fighters were killed and

maimed

. The district is completely under the control of the security and defense forces," said Farid Mashal, Kunduz's police commander.

"Javin district has collapsed, our sisters and brothers have been martyred, the entire people in Farah know that the Punjabis of Pakistain and Iranian Sepah are involved in the war," said MP Abdul Sattar Hussaini.

"If the central government does not focus on Farah, there will be a human tragedy," said Dadullah Qane, the head of Farah's provincial council.

A member of the Kunduz provincial council said that at least five

non-combatants were killed

including

women and kiddies

and 20 more

maimed

as a result of Arclight airstrike

...KABOOM!...
s by security forces in the Dawra area of Khanabad.

"In areas around Sardawra in Khanabad, airstrikes were carried out on the people's homes," said Fawzia Yaftali, the secretary of the Kunduz provincial council.

Fierce fighting was also reported in Dawlatabad district of Kunduz. Reports say a number of security forces remain under siege by the Taliban in Oba district of Kunduz.

In Ghazni province there are reports that a military helicopter used by the Afghan National Army was hit by the Taliban.

"As a result of fighting between the Taliban and security forces, unfortunately, 15 commandos and members of the National Army were martyred," said Abdul Ahad Bek, member of Faryab's provincial council.

Lawmakers from Farah province in the Parliament said that the casualties among the security forces in Lashjawin, Anar Dara and Poshtrod districts of Farah total about 100 people killed. They say 50 soldiers were taken hostage by the Taliban.

"These cowards who are sitting in the centers pledged us to send aid, but they did not do it until the last minute," said MP Humayoun Shaheedzada.
Posted by: trailing wife || 06/17/2021 00:00 || Comments || Link || E-Mail|| [10794 views] Top|| File under: Taliban
Afghan Forces Retake Center of Faryab's Dawlat Abad District
[ToloNews]

Afghan cops

retook the center of Dawlat Abad district in northern Faryab province on Wednesday morning, the Army's 209 Shaheen Corps said in a statement.

Security forces launched a clearing operation on Tuesday night with air support in the center of the district and cleared it of Taliban

...Arabic for students...
, the statement said.

The statement did not provide further details about the operation or about casualties sustained by the security forces or Taliban.

The center of the district fell to the Taliban a week ago after heavy fighting.

The Taliban has not yet commented on the operation.
Posted by: trailing wife || 06/17/2021 00:00 || Comments || Link || E-Mail|| [10795 views] Top|| File under: Taliban
5 Afghan forces killed in a Taliban ambush in central Bamyan province
[KhaamaPress] According to the reports, the Taliban

...the Pashtun equivalent of men...
fighters attacked the Kohmard police headquarter in Bamyan province overnight, a local official confirmed.

Sayed Anwar Rahmati, governor of Bamyan Province said that the Talibs launched an attack against

Afghan cops

in Kahmard District of Bamyan at 02:00 pm last night.

According to Rahmati, at least 5 Afghan security force members have been killed and one has been

maimed

as a result of clash between the Taliban fighters and the

Afghan cops

.

He stated that no reports of casualties from Taliban are available yet.

The governor said that the district government office and several security outposts are under the control of security forces, and Bamyan Police Chief is also in the area.

On the other hand, Taliban

front man

Zabiullah Mujahid said in a Twitter statement that nine security forces were killed and two police HQ are under the control of the Taliban after a heavy clash between Taliban and security forces in Kahmard District.
Posted by: trailing wife || 06/17/2021 00:00 || Comments || Link || E-Mail|| [10793 views] Top|| File under: Taliban
Family members killed and injured in unknown gunmen attack in western Herat
[KhaamaPress] Reports from the western Herat


...a venerable old Persian-speaking city in western Afghanistan, populated mostly by Tadjiks, which is why it's not as blood-soaked as areas controlled by Pashtuns...


province suggest that at least 3 people were killed and 11 were

maimed

by unknown

button men

in Injil district on Tuesday night.

All the victims were members of one family, local official confirmed.

The spokesperson of Herat Police confirmed that the incident occurred when a family was visiting relatives in the Injil district.

There were two women and one child among the victims who were shot to dead, the spokesperson said.

The Herat police said they have launched an immediate investigation on the matter and yet the reason behind the attack is not clear.

The mysterious

assassination

of civilians has increased for the past few days in provinces.
Posted by: trailing wife || 06/17/2021 00:00 || Comments || Link || E-Mail|| [10797 views] Top|| File under:
6 Tribal Elders in Badghis Arrested for Aiding Taliban
[ToloNews] Afghan authorities on Wednesday said that at least six tribal elders were arrested for acting as go-betweens in agreements that led to government forces leaving their posts to the Taliban

...Arabic for students...
in various parts of Badghis province.

Hessamuddin Shams, the governor of Badghis province, said that the tribal elders played a key role in paving the way for dozens of soldiers to leave their posts.

"We have arrested at least six influential people who were involved in mediating between the security forces and the Taliban to evacuate their bases," said Shams.

Meanwhile,


...back at the Council of Boskone, Helmuth had turned a paler shade of blue. Star-A-Star had struck again...


local officials in Badghis have also said that at least 50 soldiers who made agreements with the Taliban to leave have returned to their bases.

This comes days after authorities warned that those who mediate between the security forces and the Taliban will be arrested.

"This is a very bad tradition in Afghanistan that needs to be prevented ... the people come and ask the security forces to surrender to the Taliban, these people should face the law," said MP Ziauddin Akazi.

"The government maintains the right to take action against every person who is involved in disrupting the system," said civil society activist Junaidullah Ashkani.

Recently several soldiers surrendered to the Taliban without any resistance. Jond is a district in Badghis that has been under siege by the Taliban for more than a decade. Jond fell to the Taliban a few days ago.
Posted by: trailing wife || 06/17/2021 00:00 || Comments || Link || E-Mail|| [10793 views] Top|| File under: Taliban
Afghan Forces Retake Center of Kunduz's Khan Abad District
[ToloNews]

Afghan cops

retook the center of Khan Abad district in northern Kunduz province on Wednesday morning, the Ministry of Defense said in a statement on Wednesday.

The clearing operation was launched by the security forces on Tuesday night and "this morning the forces retook the center of the district," it said.

Fawad Aman, deputy

front man

for the Ministry of Defense, said: "Qari Hashem, a Taliban

...the Pashtun equivalent of men...
commander who was leading the war in the district, has been killed with his 30 fighters during the operation."

The Taliban has not yet commented on the operation.

The center of the district has repeatedly switched hands in close fighting over the past several days, according to sources.

Fawzia Yaftali, a member of the provincial council, said that at least five

non-combatants were killed

--including

women and kiddies

--and 20 others, also including

women and kiddies

, were

maimed

during the

festivities

in the district.

"The preliminary reports indicate that the

non-combatants were killed

and

maimed

in firing from Afghan air forces," she said.

The Ministry of Defense has not yet commented on civilian casualties caused by the operation.
Posted by: trailing wife || 06/17/2021 00:00 || Comments || Link || E-Mail|| [10795 views] Top|| File under: Taliban
Africa Horn
Al-Shabaab base captured in Puntland, Somalia
[Garowe] A base used by Somalia-based al-Shabaab

...... Somalia's version of the Taliban, functioning as an arm of al-Qaeda...


gunnies

has been captured in the Puntland


...a region in northeastern Somalia, centered on Garowe in the Nugaal province. Its leaders declared the territory an autonomous state in 1998. Puntland and the equally autonomous Somaliland seem to have avoided the clan rivalries and warlordism that have typified the rest of Somalia, which puts both places high on the list for Islamic subversion...


State of Somalia, state media reports, in the ongoing crackdown against the

murderous Moslem

s, who are fighting to topple the fragile UN-backed Somalia administration.

Security forces drawn from Puntland are said to have raided the base located in al-Miskad mountains of the Bari region, capturing the base that has been lately used to launch an offensive against innocent civilians in the Horn of Africa nation.

During the raid, state media noted, sophisticated weapons and Improvised Explosive Devices [IEDs] were seized. The devices are used by the

gunnies

during operations and have contributed to the deaths of thousands of people in Somalia and across the border.

"Security forces of Somalia's Puntland State captured al-Shabaab base in al-Miskad mountains of Bari region. The forces also seized weapons and improvised

bomb

s," state media reported.

Puntland is one of the most secure states in the war-torn nation but has lately been struggling to contain

hard boy

attacks, mainly in the northeast and southern part of the state, which borders Galmadug, another safe haven for the terrorists.

Al-Shabaab has been making inroads in the far east near Bosaso and also parts of Galkayo, the border city. It's in Galkayo that the

gunnies

have managed to wage deadly attacks but also, some ISIS

gunnies

have also been making their case known in the state.

The Somali National Army [SNA] has also continued with an offensive against al-Shabaab

hard boy

s, with operations in Central and Southern Somalia yielding fruits in recent weeks. The military has dismantled al-Shabaab's logistics chain.

SNA destroyed the group's main food store in central Somalia which was located near Mahas district in the Hiiraan region. The army destroyed a large warehouse in War-Ise village of middle Shabelle region where al-Shabaab used to store weapons and fuel, state media said.

The group's movement was also weakened after government troops attacked them on several different fronts. Military experts have described the current operation as the toughest Al-Shabaab has faced in recent times.

Around 300

bad boyz were potted

in the operations and the group lost more ground as Somali National Army intensified its combat to hunt down Shabaab. However,


some men learn by reading. A few learn by observation. The rest have to pee on the electric fence for themselves...


the group managed to attack Gen Yusuf military base in Mogadishu on Tuesday, killing at least 20 recruits.
Posted by: trailing wife || 06/17/2021 00:00 || Comments || Link || E-Mail|| [10809 views] Top|| File under: al-Shabaab (AQ)
Africa North
France arrests 'high-ranking' jihadist in Mali: Army
[AlAhram] Dardar was formerly a member of the al-Qaeda-linked Movement for Oneness and Jihad in West Africa (MUJAO), many of whose fighters joined EIGS


No doubt EIGS better matches Islamic State in the Greater Sahara in some languages other than English. MUJAO, sometimes abbreviated as MOJWA, hooked up with Mokhtar Belmokhtar's al-Mulathameen Brigade to form the Al Qaeda in North Africa-linked al-Mourabitoun, part of which split off to pledge allegiance to ISIS in 2015. Both groups seem to be jihading in the same territory, but somehow they make it work.

French forces have captured in Mali a man they describe as a "high-ranking fighter of the Islamic State

...formerly ISIS or ISIL, depending on your preference. Before that they were al-Qaeda in Iraq, as shaped by Abu Musab Zarqawi. They're really very devout, committing every atrocity they can find in the Koran and inventing a few more. They fling Allah around with every other sentence, but to hear western pols talk they're not really Moslems....
in the Greater Sahara" (EIGS), the French army's chief of staff said on Wednesday.

Continued on Page 49
Posted by: trailing wife || 06/17/2021 00:00 || Comments || Link || E-Mail|| [10793 views] Top|| File under: Islamic State
Africa Subsaharan
UN finds no evidence of Islamic State control over Congo militia
We are in agreement. How nice..

[AlAhram] The militia has strengthened its reach through recruitment, superior command over terrain and planting bombs that outstripped the capabilities of the Congolese army.

United Nations


...an idea whose time has gone...


experts said on Wednesday they had been unable to find evidence of direct support by Islamic State
...formerly ISIS or ISIL, depending on your preference. Before that they were al-Qaeda in Iraq, as shaped by Abu Musab Zarqawi. They're really very devout, committing every atrocity they can find in the Koran and inventing a few more. They fling Allah around with every other sentence, but to hear western pols talk they're not really Moslems....
for an Islamist militia in eastern Congo, which was blacklisted in March by Washington as a terrorist group.

Experts on Central Africa have been debating whether the Allied Democratic Forces

...the ADF is one of several murderous Moslem groups in NE Congo. In 2019 the U.S. Treasury Department imposed sanctions on them for the usual reasons. They don't appear to be affiliated with al-Qaeda or Islamic State, though ISIS claims their work from time to time — they just like killing infidels....
(ADF), blamed for increasing violence over the past two years in eastern Congo, has genuine links with the Islamic State group based in the Middle East, sometimes known as ISIS or

ISIS

.

The ADF has publicly aligned itself with Islamic State, which in turn has

grabbed credit

for some of its attacks. The United States referred to the ADF as "ISIS-DRC" when it added it to its terrorism blacklist.

In its latest report, the UN Group of Experts on the Congo said the ADF and Islamic State both benefited from making public statements that link them with each other. Such statements were "complementing and amplifying ADF local propaganda, and suggesting increased global reach for

ISIS

," the report said.

But it added: "The Group did not however find conclusive evidence of

ISIS

command and control over ADF operations, nor of

ISIS

direct support to ADF, either financial, human or material."

It found the ADF was getting better at making bombs using expertise from fighters recruited from East Africa, but that these bombs were used for "tactical, offensive, defensive and harassment purposes rather than as a terrorist tool".

The ADF has committed a spate of brutal reprisal attacks on civilians since the army began operations against it in late 2019. The group killed around 850 people last year in Congo's restive east, according to UN figures, and violence has persisted this year with almost weekly attacks.

They advised the Congolese government to improve the army's intelligence and technical capabilities, while increasing efforts to negotiate with the group to disengage and disarm.


Posted by: trailing wife || 06/17/2021 00:00 || Comments || Link || E-Mail|| [10804 views] Top|| File under: Devout Moslems
Iraq
Two explosives-laden drones shot down in Baghdad: security media cell
[Rudaw] Two explosive-laden drones were shot down in Baghdad early on Wednesday, Iraq's Security Media Cell has said.

"The security forces in the Baghdad Operations Command managed to shoot down a drone carrying explosives in an empty area near Rashid camp in Baghdad," it tweeted.

A second drone was shot down in the Kartan area, south of Baghdad, it added.

It comes just a week after three drones targeted Baghdad International Airport on June 9. One of the drones was shot down.

Earlier this month, the US Department of Defense revealed it is developing an interceptor missile against unmanned drones in populated areas. According to the Defense Advanced Research Projects Agency (DARPA), the goal is to devise anti-drone technology that does not cause as much collateral damage as explosions.

Frequent attacks on the Baghdad airport and military bases around the country housing US troops are blamed on Iranian-backed militias who want to force American troops to withdraw from Iraq.

The use of drones, a new tactic, is concerning, the head of US Central Command said last week. "We are seeing pressure from Iranian-affiliated

hard boy

groups that want to push us out of Iraq, and the latest manifestation of that has been the use of small unmanned aerial systems, or drones," said Commander General Kenneth McKenzie.

Erbil International Airport was also hit by an explosives-laden drone in April.

On Sunday, channels affiliated to Iran-backed factions of the Popular Mobilization Forces (PMF or Hashd al-Shaabi) showed pictures of militias parading drones on trucks through Baghdad. Abd al-Rahman al-Jazairi, a PMF leader affiliated with the Iraqi Ministry of Defense, told Rudaw in May that there are Iranian-made drones in Iraq ready to be used against US combat troops.
Posted by: trailing wife || 06/17/2021 02:35 || Comments || Link || E-Mail|| [10801 views] Top|| File under: Govt of Iran Proxies
Israel-Palestine-Jordan
Palestinian hurls explosive at IDF soldiers, is shot — army
[IsraelTimes] Suspect critically injured near site of new illegal outpost; no Israeli casualties; separately, Paleostinian woman arrested with knife outside Hebron's Tomb of the Patriarchs.

A Paleostinian man threw an

bomb

at Israeli soldiers in the West Bank on Wednesday, prompting troops to open fire at the suspect, critically injuring him, the military said.

The army said a group of dozens of Paleostinians was making its way toward troops at the Evyatar illegal outpost when one charged at them and threw a suspicious object which went kaboom!.

An IDF soldier fired first in the air and then toward the suspect, who was hit and critically injured.

There were no Israeli casualties, the army said.

The area around Beita has seen repeated

festivities

between Israeli forces and Paleostinians in recent weeks following the establishment of a new West Bank outpost known as Evyatar on land close to the town. Paleostinians have hurled stones at troops and ignited swathes of terrain, while Israeli soldiers have responded with riot dispersal means and live bullets.

Two Paleostinians were killed by Israeli fire during different

festivities

between Beita residents and Israeli forces in recent days.

Also Wednesday, Israeli Border Police arrested a Paleostinian woman in possession of a knife at the entrance to Hebron's Tomb of the Patriarchs. The woman aroused the suspicion of officers outside the West Bank holy site, and they proceeded to carry out an arrest according to protocol, during which the woman threw her knife at the ground upon command. No one was injured in the incident, Border Police said.

Hours earlier, a female Paleostinian assailant attempted to commit a car-ramming and stabbing attack near the central West Bank Paleostinian town of Hizme before being shot and killed. The military noted that there were no Israeli casualties and that the attacker had been "neutralized." The official PA news agency Wafa identified the woman as Mai Afaneh, 29, from the town of Abu Dis, which is east of Jerusalem. Reports said Afaneh had written on Facebook hours before the attack: "I don't have much time left in life."

Posted by: trailing wife || 06/17/2021 01:08 || Comments || Link || E-Mail|| [10800 views] Top|| File under:
Incendiary balloons from Gaza spark fires in south for second day in a row
[IsraelTimes] Firefighters battled four blazes in southern Israel Wednesday that were sparked by balloon-borne incendiary devices launched from the Gazoo
...Hellhole adjunct to Israel and Egypt's Sinai Peninsula, inhabited by Gazooks. The place was acquired in the wake of the 1967 War and then presented to Paleostinian control in 2006 by Ariel Sharon, who had entered his dotage. It is currently ruled with an iron fist by Hamaswith about the living conditions you'd expect. It periodically attacks the Hated Zionist Entity whenever Iran needs a ruckus created or the hard boyz get bored, getting thumped by the IDF in return. The ruling turbans then wave the bloody shirt and holler loudly about oppression and disproportionate response...
Strip for the second day in a row.

The fires, all located in the Eshkol region, were small and posed no risk to nearby communities, the Fire and Rescue Services said in a statement.

"Unfortunately we have gotten used to this," Ofer Lieberman a farmer from Kibbutz Am Nir told Ynet on Wednesday. "Our area remains tense even after [the Gaza] operation ends.

"We are the first to come under fire as soon as something happens elsewhere. This time it was the flag march in Jerusalem," he added, referring to Tuesday's march of ultranationalist Jews through the Old City, which

Hamas, a contraction of the Arabic words for "frothing at the mouth",

warned would spark escalation.

Over 3 acres of lemon tree fields belonging to Kibbutz Nir Am were burned on Tuesday along with almost an acre's worth of clementine trees, according to the Kan public broadcaster. Wheat fields and tangerine orchards were also burned, with over 30 acres of land torched in total.

The IDF struck Hamas military targets in Gaza after midnight on Wednesday in response to Tuesday's arson attacks, which caused 26 fires in southern border towns.

The arson attacks and IDF counterstrikes were the first exchange between terror groups in Gaza and the army since last month's 11-day conflict in the Strip.
Posted by: trailing wife || 06/17/2021 01:08 || Comments || Link || E-Mail|| [10794 views] Top|| File under: Hamas
Expelled Jordanian MP Osama Al-Ajarmeh arrested
[ARABNEWS] A Jordanian MP expelled from parliament for inciting riots, has been arrested Jordan News Agency reported on Wednesday.

Jordanian MPs voted earlier this month to remove Osama al-Ajarmeh from the lower house after

violence erupted like lava from a volcano

in the suburb of Naour, a stronghold of the Ajarmeh tribe in southwest Amman.

Four

coppers

were

maimed

in

festivities

with supporters of the MP.

Al-Ajarmeh was seen in a video insulting King Abdullah II while carrying a sword and a gun in a shoulder holster.
Posted by: Fred || 06/17/2021 00:00 || Comments || Link || E-Mail|| [10809 views] Top|| File under: Devout Moslems
Who's in the News
47
[untagged]
6
Taliban
4
Hamas
3
Hezbollah
2
Houthis
2
Devout Moslems
2
Govt of Iran Proxies
2
Islamic State
1
Commies
1
Antifa/BLM
1
[untagged]
1
Sublime Porte
1
Human Trafficking
1
Govt of Pakistan
1
al-Shabaab (AQ)
1
Govt of Iran
1
Govt of Iraq
Bookmark
E-Mail Me
The Classics
The O Club
Rantburg Store
The Bloids
The Never-ending Story
Thugburg
Gulf War I
The Way We Were
Bio
Merry-Go-Blog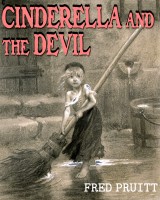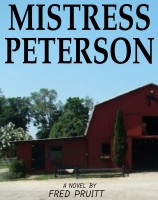 On Sale now!


A multi-volume chronology and reference guide set detailing three years of the Mexican Drug War between 2010 and 2012.

Rantburg.com and borderlandbeat.com correspondent and author Chris Covert presents his first non-fiction work detailing the drug and gang related violence in Mexico.

Chris gives us Mexican press dispatches of drug and gang war violence over three years, presented in a multi volume set intended to chronicle the death, violence and mayhem which has dominated Mexico for six years.
Click here for more information


Meet the Mods
In no particular order...


Steve White
Seafarious
tu3031
badanov
sherry
ryuge
GolfBravoUSMC
Bright Pebbles
trailing wife
Gloria
Fred
Besoeker
Glenmore
Frank G
3dc
Skidmark



Better than the average link...



Rantburg was assembled from recycled algorithms in the United States of America. No trees were destroyed in the production of this weblog. We did hurt some, though. Sorry.
34.229.119.176

Help keep the Burg running! Paypal: