Afghanistan
DABS: 23 Power Pylons Destroyed, Damaged in 1 Month
Pylon distribution is for high trust, First World societies. Afghanistan would be better off concentrating on very local production of power, like biogas from household waste.

[ToloNews] The country's power distributor, Da Afghanistan Breshna Sherkat (DABS), on Tuesday said that 23 electricity pylons have been destroyed or damaged by explosions in just a month's time, raising concerns over the stability of the imported power as many areas now face power outages.

Three power pylons were damaged by explosions over the last day--two in Salang district, Parwan province, and one in Herat


...a venerable old Persian-speaking city in western Afghanistan, populated mostly by Tadjiks, which is why it's not as blood-soaked as areas controlled by Pashtuns...


province, disrupting the imported power supply from Uzbekistan and Iran

...a theocratic Shiite state divided among the Medes, the Persians, and the (Arab) Elamites. Formerly a fairly civilized nation ruled by a Shah, it became a victim of Islamic revolution in 1979. The nation is today noted for spontaneously taking over other countries' embassies, maintaining whorehouses run by clergymen, involvement in international drug trafficking, and financing sock puppet militias to extend the regime's influence. The word Iran is a cognate form of Aryan. The abbreviation IRGC is the same idea as Stürmabteilung (or SA). The term Supreme Guide is a the modern version form of either Duce or Führer or maybe both. They hate Jews Zionists Jews. Their economy is based on the production of oil and vitriol...
in the two provinces.

The damage to power pylons in Salang district disrupted the electricity supply to Kabul and seven other provinces. DABS said the power lines have been partially reconnected.

Parwan officials said the repair of the two pylons in Salang will take two days. One was damaged partially and the other destroyed.

"The explosion was powerful--it shook homes. Other explosions happened shortly after the first one. Up to five blasts happened," said Noor-ul-Haq, a resident of Salang.

Two pylons were damaged in the blasts. Four explosions targeted the first pylon while three occurred at the second. One bomb was defused by security forces, according to officials.

DABS employees said they had arrived at the Ahangaran village in Salang district early on Tuesday morning to repair the pylons, but it is taking time for them to reach the area due to difficult terrain.

"In Parwan, there are four pylons in Salang, four pylons in Jangal Bagh and one pylon in Rabat," said Rohullah Sajid, head of the energy and water department in Parwan.

The back-to-back attacks on power pylons have ratcheted up fear about the security of the national electricity supply system. DABS officials said security officials have not talked to them about the attack on the pylons.

"Overall, the pylons that have been destroyed or damaged are 25 in total," said Engineer Ahad, a DABS employee.

Other pylons have been either damaged or destroyed in Kalakan, Shakardara and Qara Bagh districts of Kabul.

ISIS

grabbed credit

for destroying the towers.

"We arrested three suspects last night. Details will be shared later," said Mohammad Hamid Niazi, an army commander in Parwan.

Sources in the north accused some within the government of involvement in the attack on the pylons.


Posted by: trailing wife || 06/09/2021 01:46 || Comments || Link || E-Mail|| [336061 views] Top|| File under:
Center of Faryab's Dawlat Abad District Falls to Taliban
[ToloNews] The center of Dawlat Abad district in the northern province of Faryab fell to the Taliban

...the Pashtun equivalent of men...
on Monday evening, a member of the provincial council, Abdul Ahad Elbek said on Tuesday.

Elbek said that a number of the security forces have evacuated the center of the district after heavy

festivities

with the Taliban, adding that "there are no news about some other security forces members in the area."

"The telecommunication services are not working and there are no reports of casualties on both sides," he said.

Local officials have not commented on the fall of the area to the Taliban.

Also this week, the center of Qaisaar district of the province was also fell to the Taliban following heavy

festivities

.
Posted by: trailing wife || 06/09/2021 01:46 || Comments || Link || E-Mail|| [336061 views] Top|| File under: Taliban
Africa North
Islamic State jihadists abduct 5 Egyptians in northern Sinai
[IsraelTimes] At least five Egyptians are

kidnapped

by Islamic State

...formerly ISIS or ISIL, depending on your preference. Before that they were al-Qaeda in Iraq, as shaped by Abu Musab Zarqawi. They're really very devout, committing every atrocity they can find in the Koran and inventing a few more. They fling Allah around with every other sentence, but to hear western pols talk they're not really Moslems....
jihadists in the restive northern part of the Sinai Peninsula, security officials say.

The five were driving to their workplace in the small town of Bir al-Abed when the jihadists from the Islamic State group stopped their vehicle and took them to an unknown place.

The five include three engineers, a laborer and their driver, say the officials. They all work at the el-Salam canal project that moves the Nile Delta drainage water to be reused in agriculture in the peninsula.

There is no immediate claim of responsibility for the attack. The two security officials speak on condition of anonymity because they were not authorized to talk to the media.
Posted by: trailing wife || 06/09/2021 10:00 || Comments || Link || E-Mail|| [336061 views] Top|| File under: Islamic State
Fifth Column
"It's just like Vietnam, it's just like Beirut": Minneapolis tries and fails to reopen George Floyd Square ... again
[HotAir] Maybe the third time will be the charm — but it might require the city of Minneapolis to enforce a reopening of George Floyd Square. For the second time in five days, city workers removed barriers yesterday to reopen the intersection at 38th Street and Chicago Avenue, where Floyd died in custody just over a year ago. And for the second time in five days, activists blocked traffic again hours later without any opposition from authorities:


City crews returned early Tuesday to a Minneapolis intersection where a memorial to George Floyd was assembled after his death last year and worked to reopen it to traffic by removing debris and makeshift barriers, only to have activists barricade the area again.

Workers using front-end loaders and brooms arrived just before 5 a.m. and cleared the intersection where Floyd was killed, which is informally known as George Floyd Square, the Minneapolis Star Tribune reported.

The intersection has been closed to traffic since Floyd's death on May 25, 2020, and some residents and businesses have expressed frustration that it has been closed for so long.

Last Thursday, city crews removed concrete barriers that blocked traffic at 38th Street and Chicago Avenue, but community activists quickly put up makeshift barriers and resumed chanting the name of the Black man whose killing galvanized the racial justice movement.

As soon as workers left the area on Tuesday, activists moved back in, again blocking traffic with parked cars, trash cans, traffic signs and other items in a repeat of last Thursday's scene.

"That apparently didn't last very long," the local Fox affiliate quipped. Residents are getting fed up over the city's pusillanimity as well. One vocal opponent of the so-called "autonomous zone" told KMSP that it's like living in a war zone:
Posted by: g(r)omgoru || 06/09/2021 14:50 || Comments || Link || E-Mail|| [336062 views] Top|| File under: Antifa/BLM
Judge calls man, 27, who helped burn down Minneapolis police station in George Floyd riots a 'good person who made a terrible mistake' as he hands down four-year prison sentence and $12M fine
[Daily Mail, where America gets its news]
Bryce Michael Williams, 27, was sentenced to federal prison and ordered to pay $12million in restitution for burning a Minneapolis police building last May


Williams and three other men, Davon De-Andre Turner, 25, Branden Michael Wolfe, 23, and Dylan Shakespeare Robinson, were protesting George Floyd's murder when they lit and threw Molotov cocktails at a he police building


All four men were sentenced to federal prison


Judge Patrick Schlitz handed down Williams' sentence and called him a 'good person who made a terrible mistake', but denied Williams' request for probation because he said the defendant was a leader, 'not a follower', in the attack.
Posted by: Skidmark || 06/09/2021 07:33 || Comments || Link || E-Mail|| [336064 views] Top|| File under: Antifa/BLM
'You're not even from this country, you ch**k!' Shocking moment man hurls slurs at Asian NYPD officer before yelling 'black people can't be racist'
[Daily Mail, where America gets its news]
Video recorded over the weekend shows black man yell ethnic slurs and profanities at Asian-American NYPD officer Incident took place in Washington Square Park in Manhattan, where protesters clashed with police over new 10pm curfew


In footage uploaded to Reddit, black man repeatedly calls Asian cop a 'ch**k' and argues that 'black people cannot be racist'


'Whether you're Asian, Hispanic... or other than European, and you've joined the police force, you should know the oppression that is being placed out on our people. That's why I called him a ch**k.'
Here's hoping he feels oppressed for four years in the pokey
Posted by: Skidmark || 06/09/2021 07:29 || Comments || Link || E-Mail|| [336061 views] Top|| File under:
Iraq
Senior Iraqi National Intelligence Officer Gunned down in Baghdad
[ENGLISH.AAWSAT] Unidentified

button men

killed on Monday a senior officer of the Iraqi National Intelligence Service (INIS) in the Iraqi capital Baghdad, marking the second time a member of the vital agency is targeted in the past few months.

The officer's

liquidation

follows a wider murder campaign taking down popular activists for the last 24 months. So far, no official statement about the findings of the ongoing investigation was made.

Perpetrators of the attack are likely still

on the lam

.

However,


Switzerland makes more than cheese...


the INIS identified the slain officer as Nibras Farman Chaaban and had served at the rank of a colonel under the alias "Abu Ali."

It condemned his murder, saying he was killed by a "cowardly and treacherous operation" in a "desperate bid to stop him from carrying out his duties."

According to the statement, Chaaban "tried resisting the assailants by exchanging fire."

Despite fighting back, a gunman in a pickup managed fatally shot the officer with a Kalashnikov rifle.

Moreover, the INIS stressed that Chaaban's

liquidation

was aimed at "dissuading the agency from carrying out its duties."

It described Chaaban as an exemplary model in terms of dedication and sincerity in serving Iraq and its people.

The INIS reaffirmed that Chaaban played a prominent role in combating terrorism and organized crime throughout his years of service and vowed to punish the culprits and continue fighting the "enemies of Iraq."

In March, unidentified

button men

assassinated Mohammed Laith, another officer of the INIS, in the Mansour neighborhood in western Baghdad.

The string of

liquidation

s of security officers and civil activists took place despite repeated calls by the government and some political parties to contain the uncontrolled possession of weapons by some

gang

s in the country.

Posted by: Fred || 06/09/2021 00:00 || Comments || Link || E-Mail|| [336061 views] Top|| File under: Islamic State
Israel-Palestine-Jordan
3 Jaffa residents arrested on suspicion of attempted murder of 12-year-old
[JPost] - Police arrested three Jaffa residents last month on suspicion of attempted murder and arson with a nationalist motive after allegedly throwing Molotov cocktails at Jewish residences in the Ajami neighborhood and mistakenly hitting the Gintazi residence, seriously injuring 12-year-old Muhammad and lightly injuring his 10-year-old sister, the Tel Aviv Magistrate's Court reported after a request by Walla News.

...The investigation reportedly revealed that the suspects were equipped with a large number of Molotov cocktails and began throwing them at windows and courtyards of houses on the neighborhood.

A search of the suspects' residences turned up a submachine gun and multiple pistols. Police said they had investigated allegations of a real estate dispute between the suspects' family and the Gintazi family and found that there was no connection between the two.

Regarding the nationalist background of the acts, the police reportedly found photos and phone messages of a nationalist nature on the phones of the suspects.

The DNA of one of the brothers was found on bottles in two locations who Molotov cocktails were thrown that evening, including the Gintazi residence. In his investigation, he claimed others may have taken an old beer bottle of his, or perhaps stolen a piece of clothing from his laundry line.

...The second brother was reportedly hospitalized for three days after the interrogation, with the hospital reporting that bruises were found on his body, Haaretz reported.


He fell down the stairs.
Posted by: g(r)omgoru || 06/09/2021 14:41 || Comments || Link || E-Mail|| [336061 views] Top|| File under:
Syria-Lebanon-Iran
Turkey establishes new military post in Syria's northwest
[NPASYRIA] On Tuesday, Ottoman Turkish forces established a new military post in Zawiya Mountain, south of Idlib, northwest Syria, which is subjected to a ceasefire agreement.

The Ottoman Turkish forces established the new post in the area between the towns of Ehsim and al-Bara near the frontlines with Syrian government forces, which are stationed in the city of Kafr Nubul, south of Idlib, according to a military source from Ottoman Turkish-backed

gang

s.

The Ottoman Turkish forces constructed berms on the outskirts of the new post, which they built on a high place, the source added.

This is the third post to be established in al-Bara, bringing the number of Ottoman Turkish posts in Zawiya Mountain to 18, which are scattered in villages near the frontlines with the government forces.

In addition, there are 65 Ottoman Turkish posts deployed in Idlib, Hama, Aleppo, and Latakia countryside, according to local military sources.

The establishment of this new Ottoman Turkish post coincided with the arrival of government military reinforcements to fight points amidst unprecedented escalation of mutual ground bombardment between the government forces and

gang

s.

On May 24, Ottoman Turkish forces established a military post in the village of Ziyadiyah in Jisr al-Shughur, west of Idlib.


Posted by: Fred || 06/09/2021 02:12 || Comments || Link || E-Mail|| [336062 views] Top|| File under: Sublime Porte
8 fighters said killed in alleged Israeli strikes in Syria
[IsraelTimes] At least eight people were reportedly killed overnight Wednesday in Israeli Arclight airstrike
...KABOOM!...
s in Syria.

According to the Syrian Observatory for Human Rights — a pro-Syrian opposition organization of uncertain funding based in the UK — the fighters were killed in Homs Province in central Syria.
Continued on Page 49
Posted by: trailing wife || 06/09/2021 02:04 || Comments || Link || E-Mail|| [336061 views] Top|| File under: Govt of Iran Proxies
Terror Networks
Hundreds arrested in 'staggering' global crime sting
[DAILYTIMES.PK] Police arrested more than 800 people worldwide in a huge global sting involving encrypted phones that were secretly planted by the FBI

...Formerly one of the world's premier criminal investigation organizations, something for a nation to be proud of. Now it's a political arm of the Deep State oligarchy that is willing to trump up charges, suppress evidence, or take out insurance policies come election time...
, law enforcement agencies said Tuesday.


Hunter?


Cops in 16 countries were able to read the messages of underworld figures as they plotted drug deals, arms transfers and gangland hits on the compromised ANOM devices. Mafia groups, Asian crime syndicates,

cycle of violence

gangs and other criminal networks were all monitored using the spiked phones as part of operation "Trojan Shield". The sting, jointly conceived by Australia and the US Federal Bureau of Investigation, prevented around 100 murders, foiled several large-scale narcotics shipments and led to seizures of weapons and cash, they added. "The results are staggering," FBI Assistant Director Calvin Shivers told

news hound

s at the headquarters of the EU's police agency Europol in The Netherlands. Shivers said the FBI had provided criminal syndicates in over 100 countries with the devices over the past 18 months "that allowed us to monitor their communications".

Europol hailed the "exceptional" operation, which saw around 12,000 of the ANOM devices distributed worldwide to criminals who thought they were chatting in secret. "This information led over the last week to hundreds of law enforcement operations on a global scale from New Zealand to Australia to Europa
...the land mass occupying the space between the English Channel and the Urals, also known as Moslem Lebensraum...
and the USA, with impressive results," said Jean-Philippe Lecouffe, deputy director of operations at Europol. "More than 800 arrests, more than 700 locations searched, more than eight tonnes of cocaine." Police also seized 22 tonnes of cannabis, two tonnes of methamphetamine, 250 firearms, 55 luxury vehicles and over $48 million (39 million euros) in various currencies and cryptocurrencies, Europol said.


Posted by: Fred || 06/09/2021 00:00 || Comments || Link || E-Mail|| [336064 views] Top|| File under: Narcos
Who's in the News
48
[untagged]
5
Commies
3
Islamic State
3
Sublime Porte
3
Antifa/BLM
2
Devout Moslems
1
Hamas
1
al-Qaeda
1
Govt of Syria
1
Tin Hat Dictators, Presidents for Life,
1
Muslim Brotherhood
1
Hizb-ut-Tahrir
1
Govt of Pakistain Proxies
1
Taliban
1
Palestinian Authority
1
Govt of Iran Proxies
1
Govt of Iraq
1
Human Trafficking
1
Hezbollah
1
Narcos
Bookmark
E-Mail Me
The Classics
The O Club
Rantburg Store
The Bloids
The Never-ending Story
Thugburg
Gulf War I
The Way We Were
Bio
Merry-Go-Blog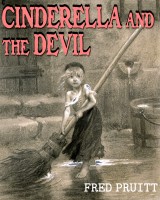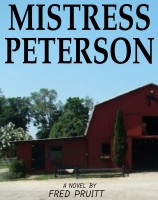 On Sale now!


A multi-volume chronology and reference guide set detailing three years of the Mexican Drug War between 2010 and 2012.

Rantburg.com and borderlandbeat.com correspondent and author Chris Covert presents his first non-fiction work detailing the drug and gang related violence in Mexico.

Chris gives us Mexican press dispatches of drug and gang war violence over three years, presented in a multi volume set intended to chronicle the death, violence and mayhem which has dominated Mexico for six years.
Click here for more information


Meet the Mods
In no particular order...


Steve White
Seafarious
tu3031
badanov
sherry
ryuge
GolfBravoUSMC
Bright Pebbles
trailing wife
Gloria
Fred
Besoeker
Glenmore
Frank G
3dc
Skidmark



Better than the average link...



Rantburg was assembled from recycled algorithms in the United States of America. No trees were destroyed in the production of this weblog. We did hurt some, though. Sorry.
3.236.209.138

Help keep the Burg running! Paypal: