-Lurid Crime Tales-
Minnesota authorities have begun contact tracing arrestees from protests
[TWITTER] At a press conference on Saturday, Minnesota leaders said that the majority of those being destructive during the protests about George Floyd's death in the Twin Cities were from out of state, and that officials have begun contact tracing arrestees. Later, the US president Tweeted, "It's ANTIFA and the Radical Left. Don't lay the blame on others!"
Posted by: Fred || 05/31/2020 13:52 || Comments || Link || E-Mail|| [203 views] Top|| File under: Antifa
Roundup: As American Cities Burn, Trump Declares 'ANTIFA' a Terrorist Group


As PJ Media contributor Victoria Taft noted two years back, the Department of Homeland Security already considers antifa a form of domestic terrorism. In 2017, Politico reported that "the Department of Homeland Security formally classified their activities as 'domestic terrorist violence,' according to interviews and confidential law enforcement documents obtained by POLITICO."

Even so, a formal declaration is arguably warranted following the devastation in recent days. Lamenting the riots, looting, and arson should not be a partisan or racial issue, as black citizens and business owners have broken into tears after witnessing the devastation in their communities and the destruction of their livelihoods.

As of Sunday morning, police had arrested nearly 1,400 people in 17 U.S. cities since Thursday. Governors in at least nine states have activated their states' National Guards to respond to riots: Minnesota, Ohio, Georgia, Colorado, Wisconsin, Kentucky, Texas, Utah, and Washington State. In another five more, governors have said they planned to activate the National Guard.

As the United States was leaving lockdowns imposed to fight the coronavirus, cities across the country have enforced a new limited kind of lockdown to prevent the destruction. Cities across the country set curfews to stem the violence, including: Minneapolis, Chicago, Los Angeles, Atlanta, Denver, Philadelphia, Pittsburgh, Seattle, Cleveland, Columbus, Portland, Miami, Milwaukee, Salt Lake City, and Rochester.



Skidmark's posted headlines collected in one place:

George Floyd riots spiral out of control: Chaos erupts in 25 major cities from NYC to LA as protesters torch cop cars, burn buildings and loot stores on fifth night of violence that has left three dead and dozens injured

Joe Biden calls for an end to violent riots over the George Floyd killing as it's revealed his campaign staff donated to a group that pays bail for Minneapolis protesters

Utah man aims a hunting BOW at George Floyd protesters in Salt Lake City and yells 'All lives matter!' before a group of demonstrators tackle him and torch his car

Machete-wielding man attacked by Dallas mob in shocking video was 'allegedly protecting neighborhood': police

Car speeds through streets moments before it is deliberately driven into a police vehicle during George Floyd protests in Denver leaving three officers and civilian severely injured

Video: police horse trampling on a protester during George Floyd protest in Houston sparks police investigation

Two NYPD patrol cars RAM into a group of George Floyd protesters in Brooklyn after crowd surrounded them and started throwing plastic bottles and trash

One protester is shot and killed and at least two others are injured in Indianapolis during George Floyd demonstrations

Dallas rioters hurl ROCKS at 'business owner who tried to defend his store with a sword' then brutally beat him unconscious during night of violence in the city

George Floyd protesters swarm Beverly Hills and LOOT high-end stores on Rodeo Drive as 500 people are arrested in LA and Mayor Garcetti calls for National Guard because 'this is no longer a protest. This is destruction'

Minnesota AG Ellison says he has evidence of outsiders contributing to riots while calling out 'endemic problem' with Minneapolis police


Posted by: trailing wife || 05/31/2020 13:38 || Comments || Link || E-Mail|| [442 views] Top|| File under:
Antifa National Mobilization?
[LegalInsurrection] Pallets of bricks are appearing in the riot zones, and there are reports of professional agitators, including antifa, showing up in cities across the nation.

BREAKING: tonight's Dallas riot was pre-planned

Organizers were directing the crowd where to go
They had pallets of 100 bricks ready for rioters
They were yelling to the crowd "go left, there are 100 bricks on the corner over there"
This wasn't random chaos

More info to come
NYPost just now: Trump to issue EO declaring Antifa a Terrorist Organization

Posted by: Mercutio || 05/31/2020 07:12 || Comments || Link || E-Mail|| [464 views] Top|| File under: Antifa
Minneapolis - and beyond - roundup:
Barr threatens to bust 'far-left extremist groups' who cross state lines to join festivities

Other 3 fired Minneapolis cops in George Floyd case keep low profile
[NYPOST] As frightening riots spread all over the country Friday night, two of the three Minneapolis coppers present at the fatal arrest of George Floyd last week have left town. The third is keeping a low profile, the Minneapolis Star-Tribune reported.

Details are sketchy about the three since their social media pages have been deleted and their phones turned off or disconnected.

A lawyer for Tou Thao, 34, who was filmed watching as police officer Derek Chauvin knelt on 46-year-old Floyd's neck while he pleaded that he couldn't breathe, said he is no longer in Minnesota.

J Alexander Kueng, 26, one of the two first officers at the scene who helped pin down Floyd, who was unarmed and handcuffed, is reportedly staying with family in Minneapolis. Officer Thomas K. Lane, 37, has left the city and didn't tell anyone where he was going, a relative said Friday, according to the Tribune.

Chauvin, 44, was arrested Friday and charged with third-degree murder and manslaughter, Hennepin County officials said. His bail was set at $500,000. Chauvin was fired this week, along with the other three cops. Charges against Thao, Kueng and Lane are anticipated but Hennepin County District Attorney Mike Freeman declined to speculate what they would be.

Wife of ex-Minneapolis cop Derek Chauvin reportedly filing for divorce
[NYPOST] The wife of Derek Chauvin, the fired Minneapolis police officer charged in the death of George Floyd, has reportedly filed for divorce over his role in the case, according to media reports.

Attorneys for Kellie Chauvin said Friday that she is seeking the "dissolution of her marriage" to Chauvin.

"She is devastated by Mr. Floyd's death," a statement on behalf of Kellie Chauvin and her family read. "Her utmost sympathy lies with his family, his loved ones and with everyone who is grieving."

"She has filed for dissolution of her marriage," the letter continued.

Kellie Chauvin doesn't have any children from her current marriage, the letter said, and it was not clear how long the couple have been married.

Derek Chauvin was arrested and charged Friday in connection with Floyd's death, which has prompted nationwide protests that have turned violent in a number of cities. He faces 3rd-degree murder and manslaughter charges.




Atlanta rioters spare beloved Waffle House during George Floyd protest

[NYPOST] Rioters in Atlanta decided to spare a local Waffle House, amid an otherwise uninterrupted rampage through the city Friday evening.

Video uploaded to Twitter shows the rabble-rousers descending on the iconic breakfast chain before an ad hoc group decision was made to leave it alone.

"Not the Waffle House," several protesters cried, with others shouting, "No, no."

Another man said, "Protesters decide to leave Waffle House alone. Atlanta is amazing."

It was a rare bright spot during a night of otherwise consistent chaos and arson, particularly of small and local businesses. The riots were ignited after George Floyd was killed at the hands of Minneapolis police officer Derek Chauvin on Monday. Chauvin has since been fired and charged with third-degree murder.

While they spared the Waffle House, the CNN Center wasn't as lucky, with protesters storming the building, throwing rocks and spray-painting the iconic logo.

Vid: Minnesota gov. Waltz blames white supremacists for his neglect during riots, looting

[Fox9] Minnesota Gov. Tim Walz said he is aware of unconfirmed reports that gangs of white supremacists are taking advantage of the anarchy unfolding in Minneapolis to create more chaos.

The comment came during an early morning press conference Saturday in which Walz, Minneapolis Mayor Jacob Frey and members of the law enforcement community laid out plans for containing the destruction that has spread through much of the Twin Cities.

When asked by a reporter if Walz was aware of rumors that white supremacists had joined some of the looting he said based on "my suspicions and what I've seen on this, yes."


Not BLM, Antifa? And the winner of POS award is, Walz.


"It gets worse than that," he added. "The cartels, who are wondering if there was a break in their drug transmissions, are trying to take advantage of the chaos. That's why this situation is on a federal level."

Walz added that he is working closely with the federal government to gather intelligence on who is participating in the destruction and whether they belong to organized groups.



Protesters sprayed with tear gas in La Mesa (nextdoor to San Diego) after police vehicle vandalized
SAN DIEGO COUNTY, Calif. — Protesters at La Mesa Police Department headquarters were sprayed with tear gas Saturday evening after hours of protesting at the building and around La Mesa. News 8 video shows windows were broken and words were spray-painted on walls and signage at La Mesa City Hall.

Tear gas was deployed around 6 p.m. after a police armored vehicle was vandalized with rocks being thrown and the BearCat was spray painted.

Earlier in the day, an estimated 1,000 protesters blocked Interstate 8 in both directions near La Mesa in East County San Diego on Saturday to demonstrate against a police officer who detained a black man earlier this week.

About 2:30 p.m., the crowd initially took over the La Mesa Police Department parking lot to protest an officer who detained a man at the Grossmont Transit Center Wednesday. The man was arrested on suspicion of assaulting an officer and the encounter was videotaped and appeared on social media.

The protesters chanted "black lives matter" and carried signs such as "no justice, no peace," as they marched down University Avenue.

At first, the group was stopped when they tried to get on I-8 at the Baltimore Drive entrance by California Highway Patrol officers. But soon after, the protesters broke through the CHP line and continued marching eastbound on the freeway.

The CHP then halted traffic on I-8 eastbound and when protesters began marching on the westbound side, traffic was then halted on that side of the freeway.

About 4:30 p.m., CHP officers wearing face shields stood in a line across the freeway and squared off with protesters, some wearing face shields. A protester with a bullhorn appeared to be asking the crowd to back away from the officers, which they did. The protesters then left one side of the freeway and climbed over the center divider to get on the other side.

Around 5:30 things got violent. The demonstrators started throwing rocks at an armored vehicle and through the windows of La Mesa Police HQ.

At 6:45 police announced the protest as an unlawful assembly and started announcing via helicopter that demonstrators would start being arrested if they do not disperse.

Later in the day, protesters started smashing windows at La Mesa City Hall.

Saturday's protest follows a Memorial Day incident in Minneapolis when a police officer, Derek Chauvin, was videotaped pinning George Floyd to the ground with his knee on his neck, which eventually led to Floyd's death. Chauvin was arrested and charged with third-degree murder and manslaughter on Friday.

Outrage over Floyd's death built across the country and many protests have turned into rioting.

La Mesa officials said they are launching an outside investigation into the Wednesday incident.


It all looks a little too well planned and choreographed for my nose. Smells like not just one but a whole lotta rats. A lotta white folks in the crowed and I'd bet dollars to donuts they are NOT from La Mesa. I can tell you that La Mesa is a small city with a police department that might have looked like an easy target for professional trouble makers. There were some very bad boys throwing rocks at the police armored vehicle and they were not black. But, last I heard, the sheriff's department was there to help. This article will most likely be updated by the time it shows up on Rantburg. It was still a volatile situation when I changed the channel.



No BS@CBS: Wanker steel-shanked in Burbank by fellow fighters' humpty-dumpster


Minnesota's Lt Gov & "community leaders": Violence was caused by White Supremacists!




Posted by: trailing wife || 05/31/2020 00:00 || Comments || Link || E-Mail|| [470 views] Top|| File under: Antifa
NYC riots: NYPD van torched, hundreds arrested as fiery protesters storm NYC, and more
[NYPOST] Anti-cop rage over the police-custody death of George Floyd boiled over in Brooklyn on Friday night — with an NYPD van being set on fire in Fort Greene Park and hundreds of protesters trying to surround the 88th precinct in Clinton Hill before being rebuffed by a massive police mobilization.

In all, some 200 people were arrested Friday and early Saturday in separate, heated protests in Lower Manhattan and Brooklyn, sources told The Post.

It was 9:30 p.m. when the empty police van was set ablaze in Fort Greene Park.

A crowd of some 3,000 protesters had converged on the Barclays Center in Prospect Heights hours earlier, with police releasing chemical mace as the demonstration grew unruly and began throwing objects at cops.

And still earlier in the day, in Lower Manhattan, at least 30 protesters were busted, including a man who allegedly punched an NYPD sergeant in the head with brass knuckles.

The brass knuckles-wielding man allegedly walloped the sergeant as crowds massed at around 4 p.m. near Centre and Leonard streets.

At the Barclays Center, thousands of angry protesters chanted, "They're killing us!" and "F—k those pigs" while holding signs that read, "NYPD KKK." At one point, the crowd roared at the sound of fireworks going off.

Police sprayed mace on protesters after several in attendance began throwing things, police sources said. Cops were caught on camera beating several protestors with batons as onlookers screamed.

Assemblywoman Diana Richardson (D-Brooklyn) said she was sprayed by mace while trying to peacefully protest at the arena, home to the Brooklyn Nets.
(In 2016 she was charged with beating her son with a broomstick)


"This is uncalled for," Richardson told a WNYC

news hound

afterward. "I would never be in a position to be like this. I'm actually out here to make sure the peace is [kept]."

Protester, 27, is arrested for attempted murder of four NYPD officers for 'throwing Molotov cocktail at police cruiser' at Brooklyn demonstration while her 21-year-old sister is detained for resisting arrest
[Daily Mail, where America gets its news]
Samantha Shader, 27, was arrested Friday night for allegedly throwing a Molotov cocktail at an NYPD cruiser in Crown Heights, Brooklyn


The cocktail did not explode and there were no reports of injury; she allegedly bit an officer as he tried to arrest her


She is now facing four counts of attempted murder; her sister, Darian, is also facing charges for trying to interfere in Samantha's arrest


3,000 protesters took to the streets of Brooklyn Friday night as part of nationwide demonstrations over the death of black man George Floyd


Around 200 were arrested; NYPD Commissioner Dermot Shea says 'countless' officers were injured; one had their teeth knocked out and several are in the ER


Ex-NYPD lieutenant warns about 'paid agitators' during George Floyd riots
[FoxNews] Former NYPD Lt. Darrin Porcher warned about paid demonstrators infiltrating ongoing protests and riots and emphasized the importance of communities working with law enforcement.

"As a former NYPD lieutenant, I refer back to me being a practitioner in New York City and the many instances we had -- what we referred to as paid agitators," he told Fox News' Arthel Neville on Saturday.

"These were people who were paid by specific groups to come in and quote, unquote, raise a level of anarchy -- throwing things, just creating somewhat of a miscreant society ... We knew who a lot these people were. because you would see them at one demonstration. Then a week later you would see the same demonstrator or agitator protesting all over again. They knew nothing nor cared anything about what the actual event was involved around."


Cuomo says he stands with Minneapolis protesters, links higher rates of coronavirus to racial inequality

NYPD Officer Calls Defenseless Woman "Stupid F*cking B*tch" Before Throwing Her To The Ground
[Zero Hedge] As rioters in Brooklyn set a police precinct ablaze, a video showing what appears to be a rookie NYPD officer forcefully throwing a defenseless young woman to the ground has gone viral, further inflaming public anger toward the police.

There was some argument about whether the young woman was moving toward or away from the officer at the time of the push, as some tried to claim that this brutal assault on an unarmed woman was somehow justified.

I fixed the video for you, and also slowed it down on replay. pic.twitter.com/TTRUSiOFY2
— Maya Media (@MayaMedia7) May 30, 2020
...

The victim was hospitalized with injuries.

Both the cop shown in the video and his commanding officer (whom some reporters claimed can be seen standing nearby) have been tentatively identified on twitter, and an online campaign for the officer to be fired and face assault charges has begun.



Posted by: Fred || 05/31/2020 00:00 || Comments || Link || E-Mail|| [209 views] Top|| File under: Antifa
Africa North
Egyptian military kills several militants in northern Sinai
[PUBLISH.TWITTER]

On Saturday, a military spokesman for the Egyptian forces reported that five soldiers were killed and wounded during raids carried out by the Egyptian Army in North Sinai.

A statement by the Egyptian Armed Forces indicated that two officers, a non-commissioned officer and two soldiers from the Egyptian Armed Forces were killed and injured during the operations.

The Egyptian Army declared, "19 terrorists were killed during military strikes carried out last week against sites used by armed groups."

He added that "based on intelligence information stating that there are penitential elements in several dens in the vicinity of the cities of Bir al-Abd and Sheikh Zuwayed and Rafah in North Sinai, two specific operations were carried out, the first of which resulted in the killing of 3 high-risk takfiri individuals, who were found in possession of automatic weapons and ammunition, hand grenades and (RPG). "

The Air Force also carried out a number of intensive strikes at several locations, resulting in the killing of 16 terrorist elements.

The Egyptian forces stated that "they targeted and destroyed two SUVs, and a warehouse containing a large amount of explosive devices and logistical support. The Border Guard forces also managed to seize a number of smugglers with a large amount of weapons and ammunition in various calibers, and a number of four-wheel drive vehicles."

The Egyptian forces said that they "seized large quantities of hashish and the banjo plant hidden inside a number of cars, in addition to a car carrying amounts of money amounting to 200 thousand dollars by the tunnel of the martyr Ahmed Hamdi, which is located below the Suez Canal."
Posted by: Fred || 05/31/2020 00:00 || Comments || Link || E-Mail|| [81 views] Top|| File under: Islamic State
Libya Limp List
Libyan Army kills leader of Turkish-backed Syrian militant group
[ALMASDARNEWS] The leader of the Turkish-backed Syrian "Sultan Murad Brigade" organization, Murad Abu Hamoud Al-Azizi, was killed in clashes in the Libyan capital, according to what the Military Information Division of the Libyan National Army announced via Facebook.

In a brief statement, the division said that Al-Azizi was killed in clashes at the airport road hub in the capital, Tripoli.

In turn, the Syrian Observatory for Human Rights said on Saturday that it had documented the killing of 13 fighters among mercenaries from the Syrian factions loyal to the Turkish government in Libya during the past days, noting that a new batch of mercenaries present in the Turkish camps had been transferred to Libya, where the number of Syrian mercenaries in Libya is about 11,200.

Since the Turkish-backed Government of National Accord (GNA) forces captured the Al-Watiyah Airbase near the Tunisian border, the two warring parties in the northwestern part of the country have been deadlocked in a fierce battle around the capital city.

Both sides have reported gains over the last week, but it has been hard to confirm these advances due to the absence of video footage and photos.
Posted by: Fred || 05/31/2020 00:00 || Comments || Link || E-Mail|| [75 views] Top|| File under: Sublime Porte
LNA have gained full control of the Ramla axis
[PUBLISH.TWITTER]
Turkish-backed forces score new advance south of Libyan capital
[ALMASDARNEWS]
The Tripoli-based Libyan Government of National Accord (GNA) forces have achieved a new advance near the capital city after clashing with the Libyan National Army (LNA).

According to the GNA's official Facebook page, their forces scored a big advance south of Tripoli, capturing several sites along the Ramleh axis.

The leadership of the "Burqan Fury" operation confirmed on its Facebook page, Saturday, that its Mahjoub brigade were "advancing strongly" at the Ramleh axis and the vicinity of Tripoli Airport, noting that those forces took control of two cars equipped with weapons and destroyed six others and forced the Libyan Army to withdraw from several areas.

The Libyan National Army did not release any official data on the developments in the region.

The conflict erupted between the forces of the Al-Wefaq government (GNA) that emanated from the internationally recognized Skhirat Agreement, backed by Turkey, and the Libyan National Army that controls the eastern part of the country in April of last year, when the latter began pushing towards the capital to wrest control of it. Fred
Posted by: Fred || 05/31/2020 00:00 || Comments || Link || E-Mail|| [92 views] Top|| File under: Arab Spring
Africa Subsaharan
Burkina Faso gunmen 'kill 20 at cattle market' in Kompienga
[BBC] Gunmen on motorbikes fired into the crowded market in Kompienga town in the middle of the day on Saturday, eyewitnesses were quoted as saying by local media.

It is unclear who was behind the attack.

Burkina Faso has seen a sharp rise in jihadist violence and inter-communal clashes in recent months.


The country where it's too dangerous to go to school

'We're raising our daughter as Christian and Muslim'

The violence has forced hundreds of thousand of people to flee their homes.

On Friday at least 15 people were killed when suspected Islamist militants attacked a convoy of traders in the north, near the border with Mali.
Posted by: Besoeker || 05/31/2020 09:55 || Comments || Link || E-Mail|| [116 views] Top|| File under:
Iraq
Turkish airstrike kills 2 civilians in Duhok province: local officials
[Rudaw] A father and son were killed in a Ottoman Turkish Arclight airstrike

...KABOOM!...
in Duhok province on Saturday morning, a family member of

the dear departed

has told Rudaw.

Officials said two were killed when the Ottoman Turkish air force struck suspected Kurdistan Workers' Party (PKK) positions in the Deralok sub-district of Amedi, close to the border with The Sick Man of Europe Turkey


...the occupiers of Greek Asia Minor...


. The attack took place at 09:30 am, according to Rudaw

news hound

Nasir Ali.

The father - who Ali reported was a retired Peshmerga - was out farming ancestral land with his son "to make ends meet for their families" in times of economic difficulty, relative Khalil Nerway told Rudaw.

"The bodies have not yet been returned as it's difficult to access the site of the bombing," Nerway said.

Another person was injured in the bombing, he added.

"We have not yet seen the

maimed

, but we are told that his health is stable."

Turkey's defense ministry claimed the strike killed PKK fighters in the area, not civilians.

Air forces "neutralized two members of the PKK terrorist organization in the Avasin region of northern Iraq," the ministry said in a Saturday morning statement, adding that the alleged PKK fighters were "identified by means of "reconnaissance and surveillance" - terms often used in reference to drone operations.

Both the PKK and Ottoman Turkish forces have had military bases in Duhok province for decades.

Posted by: trailing wife || 05/31/2020 01:13 || Comments || Link || E-Mail|| [65 views] Top|| File under: Sublime Porte
Iraqi intelligence arrests ISIS commander in Baghdad
[ALMASDARNEWS] The Intelligence Directorate of the Ministry of Interior announced on Friday, the arrest of a terrorist commander from a family that carried out multiple attacks in Iraq.

"During a successful qualitative security operation, the intelligence and counter-terrorism directorate of Baghdad, working within the Intelligence Agency of the Ministry of the Interior, managed to arrest an ISIS terrorist leader in the Baghdad belt, and he was previously injured in the events of liberating djinn-infested Mosul
... the home of a particularly ferocious and hairy djinn...
," said a

blurb

issued by the Directorate.

According to the Directorate, "the arrest process took place after the formation of a specialized work team that was able to reach two

bomb

s ready for detonation in the Saidat area."

They pointed out that "the terrorist was intending to use them in his criminal operations," stating that "according to the available information, his family are terrorists, as he has three brothers who blew themselves up in Mosul and his father detonated a

boom-mobile

in the Arab Jabour area south of Baghdad."

The Directorate confirmed that it had "taken legal measures against him duly and the two packages were cleared without a slight accident."
Posted by: Fred || 05/31/2020 00:00 || Comments || Link || E-Mail|| [79 views] Top|| File under: Islamic State
Israel-Palestine-Jordan
IDF: Suspect tries to ram troops in West Bank, is shot and 'neutralized'
[IsraelTimes] Israeli troops on Friday thwarted an attempted car-ramming attack in the northern West Bank, shooting the assailant, the military said. There were no injuries to the soldiers.

The terror suspect was shot and "neutralized" by troops while trying to run them over near the Halamish settlement, the Israel Defense Forces said without giving further details.

Hebrew media reports said the driver, a Paleostinian, was killed.

No Israeli soldiers

were maimed

.
Posted by: trailing wife || 05/31/2020 03:15 || Comments || Link || E-Mail|| [146 views] Top|| File under:
Al-Aqsa preacher reported detained and barred, as holy site set to reopen
[IsraelTimes] Israeli police banned several East Jerusalem Paleostinian activists, including a controversial preacher, from the al-Aqsa Mosque on the Temple Mount compound as the mosque prepares to reopen this Sunday, according to Paleostinian media reports.

There was no immediate comment from Israeli police.

The Islamic Waqf, which administers the al-Aqsa Mosque, closed the mosque and the Dome of the Rock on March 15 in order to prevent the spread of the novel coronavirus (aka COVID19 or Chinese Plague)
Continued on Page 49
Posted by: trailing wife || 05/31/2020 00:00 || Comments || Link || E-Mail|| [68 views] Top|| File under:
Syria-Lebanon-Iran
Five pro-Iran militants killed in airstrike in Syria
Nice


[Ynet] The Syrian Observatory for Human Rights reported that five pro-Iranian militants were killed in an anonymous attack carried out today in the Albukamal region, citing "reliable sources."

According to the report, around noon, an unknown fighter jet attacked three military vehicles belonging to Iranian militias, which were carrying heavy machine guns.

The identity of the passengers in the vehicle was not disclosed, but it was stated that they were not Syrian.

Posted by: g(r)omgoru || 05/31/2020 16:21 || Comments || Link || E-Mail|| [73 views] Top|| File under:
Three Iranian soldiers killed in clashes along border
[PUBLISH.TWITTER]
The Iranian border guards announced on Friday that three of its soldiers were killed in an armed clash in the northwestern district of Sardasht.

The social aide to the border guards in West Azerbaijan province, Colonel Muhammad Fakry, said that these three soldiers were killed by "bad guys" while they were implementing a border patrol, vowing to reveal the details of the incident later.

For years, Iran has faced Kurdish separatists using bases in the Kurdistan region of Iraq to launch attacks on the territory of the Islamic Republic.

These separatist factions are often associated with the PJAK, a group that is associated with the Turkey-based Kurdistan Workers Party (PKK).
Posted by: Fred || 05/31/2020 00:00 || Comments || Link || E-Mail|| [101 views] Top|| File under: Govt of Iran
Who's in the News
32
[untagged]
7
Sublime Porte
6
Antifa
6
Commies
4
Arab Spring
2
Palestinian Authority
2
Islamic State
1
Houthis
1
Govt of Iran Proxies
1
Govt of Iran
1
Human Trafficking
1
Govt of Sudan
Bookmark
E-Mail Me
The Classics
The O Club
Rantburg Store
The Bloids
The Never-ending Story
Thugburg
Gulf War I
The Way We Were
Bio
Merry-Go-Blog
Hair Through the Ages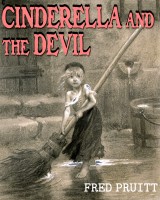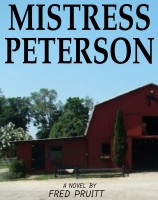 On Sale now!


A multi-volume chronology and reference guide set detailing three years of the Mexican Drug War between 2010 and 2012.

Rantburg.com and borderlandbeat.com correspondent and author Chris Covert presents his first non-fiction work detailing the drug and gang related violence in Mexico.

Chris gives us Mexican press dispatches of drug and gang war violence over three years, presented in a multi volume set intended to chronicle the death, violence and mayhem which has dominated Mexico for six years.
Click here for more information


Meet the Mods
In no particular order...


Steve White
Seafarious
Pappy
lotp
Scooter McGruder
john frum
tu3031
badanov
sherry
ryuge
GolfBravoUSMC
Bright Pebbles
trailing wife
Gloria
Fred
Besoeker
Glenmore
Frank G
3dc
Skidmark
Alaska Paul



Better than the average link...



Rantburg was assembled from recycled algorithms in the United States of America. No trees were destroyed in the production of this weblog. We did hurt some, though. Sorry.
3.236.59.63