Afghanistan
Australian Special Forces Kill Senior Taliban Leader
Australian special forces troops have killed a senior Taliban commander in Afghanistan in an operation expected to disrupt insurgent activity for some months.

Mullah Noorullah and one other insurgent were tracked moving into a tunnel system in the Oruzgan area, where Australian forces are based.


Went to ground and were trapped by the Diggers ...

They were killed in a targeted operation, defence said in a statement on Wednesday.

Noorullah, classed as a senior insurgent commander, was involved in the use of improvised explosive devices and rocket attacks against coalition forces. He was also understood to have been involved in the major battle with Afghan and Australian forces on April 12 in which up to four other insurgents were also killed by Australian soldiers.

The latest operation was expected to disrupt the effectiveness of insurgent activity in the Deh Rafshan region for a number of months to come, defence said.

Chief of joint operations, Lieutenant-General Mark Evans, said the counter-insurgency strategy being employed by the NATO-led coalition was having a degrading effect on Taliban leadership and their ability to conduct coherent operations. "Coalition forces are disrupting the insurgents' ability to command and control operations," he said.

The result of this constant targeting is that the Taliban are not able to readily coordinate attacks on coalition forces until replacement leaders are recruited and they can rebuild their knowledge and skills.
Posted by: Oztralian || 05/06/2009 01:01 || Comments || Link || E-Mail|| [6465 views] Top|| File under:
Africa Horn
Turkish Navy takes command of Somalia anti-piracy force from US
ISTANBUL - The Turkish Navy on Sunday took over the command of the international counter-piracy naval force CTF 151 from the U.S. Navy.

Turkish Rear Adm. Caner Bener relieved Rear Adm. Michelle Howard as commander of the Combined Task Force - 151, in a ceremony held aboard Naval Support Activity Bahrain.

Turkey is the second nation to command the CTF-151 established in January 2009 to fight piracy in the Gulf of Aden and the Indian Ocean after a wave of hijackings off the coast of Somalia. In February, Turkish frigate TGC Giresun, with 263 men on board, had set sail to join CTF 151.

CTF 151 is one of four international naval forces operating in the region. The others are the European Union's "EUNAVFOR Atlanta", NATO's Standing Naval Maritime Group One and French-commanded Combined Task Force 150. Its remit was to lead operations conducted by any states that might choose to put themselves under U.S. command, rather than work with NATO or the European Union.
Posted by: anonymous5089 || 05/06/2009 14:26 || Comments || Link || E-Mail|| [6533 views] Top|| File under:
Africa North
IAEA finds particles of highly enriched uranium in Egypt
Vienna - The International Atomic Energy Agency (IAEA) has detected particles of highly enriched uranium at a nuclear research site in Egypt, according to a report made available to German Press Agency dpa on Wednesday.

The traces were found in 2007 and 2008 in samples taken at the Inshas research reactor, said the agency in its annual report on its nuclear inspection activities.

Egypt has told the IAEA it believed the particles came to the country as contamination on containers of radioisotopes, a claim that is being investigated by the Vienna-based organization.

The report did not state whether the uranium was enriched to such a high degree that it could be used for nuclear weapons.

Radioisotopes are used in medicine and industry, and can be produced in reactors powered by highly enriched uranium.

In a separate investigation started in 2004, it was revealed that Egypt had failed to report various nuclear experiments to the IAEA.
Posted by: john frum || 05/06/2009 17:49 || Comments || Link || E-Mail|| [6540 views] Top|| File under:
India-Pakistan
Zardari wants drones as part of the arsenal of Pak Army
Pakistani President Asif Ali Zardari said he wants drones to be part of his arsenal so that he could effectively use them in the fight against terrorists in the country, but the US so far has not agreed to it.
"I need drones to be part of my arsenal. I need that facility. I need that equipment. I need that to be my police arrangement," Zardari told the CNN in an interview yesterday.

Zardari said the request has already been made to the Obama Administration.

"We're still in dialogue. They haven't disagreed, but they haven't agreed," the Pak President said.

Having come to Washington to attend the tri-lateral meeting today with his Afghan and US counterparts at the White House, Zardari said drones is one of the items of his shopping list in Washington.

"I will request this from the United States to give it a thought that we own them, then we take out our targets rather than somebody else coming and do it for us," Zardari said. His shopping list includes more arms and equipments like night googles and helicopters.

"I'm open to the fact that we need more equipment, we need more intelligence equipment, we need intelligence support ...., But not personnel. I don't think personnel are necessary, they'll be counterproductive," Zardari said when asked if he would be willing to welcome US forces in Pakistan
Posted by: john frum || 05/06/2009 06:47 || Comments || Link || E-Mail|| [6486 views] Top|| File under:
'Government will not allow Taliban to collect jizia'
The government will not allow the Taliban to collect jizia from Sikh families living in Orakzai Agency, said Federal Minorities Minister Shahbaz Bhatti on Tuesday.

"The government strongly condemns this demand of jizia by Taliban... It is completely illegal and inhumane and the government will never allow any faction to trample rights of the minorities," Bhatti told a news conference at the Press Information Department.

He said the jizia collection was in violation of the constitution. The minister said the government had urged the agency administration to take all measures to protect the Sikh families there. He said a conspiracy was being hatched to malign Pakistan in the name of Talibanisation.

To a question about internally displaced minorities in Swat, Buner and Orakzai Agency, Bhatti said around 155 families had been compelled to take refuge in Peshawar and Hassanabdal. To another question, he said the non-Muslim families in Orakzai Agency were forced to leave their homes after they had refused to pay jizia to the Taliban.

On the statements by the Indian prime minister and others about ill-treatment of minorities in Pakistan, he said India should improve its own record regarding minorities' rights. Bhatti said several minority families were still living in the Tribal Areas, adding that efforts were underway to safely evacuate them. The minister also announced a relief package for the displaced families. The package includes residence, food items, medical, education and Rs 10,000 in financial assistance for each household.

Posted by: Fred || 05/06/2009 00:00 || Comments || Link || E-Mail|| [6531 views] Top|| File under: Govt of Pakistan
Security forces shell militants' hideouts in Lower Dir
[Geo News] Security forces have pounded militants' positions in Lower Dir as the military offensive continued for the 10 straight day on Tuesday. According to well-placed sources, operation is underway in Maidan tehsil of Lower Dir, destroying suspected militants' hideouts. A 15-member delegation of local tribal elders has held talks with Brigadier Amalzada Khatak and District Coordination Officer Dir Ghulam Muhamamd and called for an immediate halt to the operation. On this occasion, Brigadier Amalzada made it clear that offensive would end if attacks on security forces were stopped, wanted people were handed over to the forces and writ of the state was restored.
Posted by: Fred || 05/06/2009 00:00 || Comments || Link || E-Mail|| [6466 views] Top|| File under: TTP
Militants occupy govt buildings in Swat
[Geo News] Militants occupied the government offices of Swat Nazim and Deputy Inspector General of police, and surrounded the residence of Commissioner Malakand Division on Tuesday.

According to sources, three militants were killed when clashes erupted between security forces and the militants in Kanju. While one policeman also sustained injuries following a militants' attack on the police station.

In Swat, curfew was eased from 1:30pm to 7:00pm. During the curfew interval, militants occupied the empty offices of DIG police and District Nazim Nasir Jamal in Saidu Sharif. They had also besieged the office of Commissioner Malakand region.

The militants attacked a police station in Saidu Sharif, injuring one policeman.
Posted by: Fred || 05/06/2009 00:00 || Comments || Link || E-Mail|| [6468 views] Top|| File under: TTP
Indefinite curfew declared in Shangla
[Geo News] Curfew was imposed in Shangla District for an indefinite period. The District Chief Officer (DCO) Shangla told the curfew would take effect on Wednesday from 4am. He said that Basham city and Shara-e-Karakoram would be exempted from the curfew area.
Posted by: Fred || 05/06/2009 00:00 || Comments || Link || E-Mail|| [6462 views] Top|| File under: TTP
Pakistan: Militants step up attacks beyond Swat to border area
[ADN Kronos] By Syed Saleem Shahzad - As residents of Pakistan's Swat valley began fleeing their homes to avoid conflict between the Taliban and the armed forces, militants extended the radius of their attacks to the Khyber Agency and other areas on the Afghan border. But now mainstream Sunni scholars have retaliated by unanimously declaring the Taliban and militant leader Sufi Mohammad outlaws and urging the government to immediately stop all negotiations.

With a massive military operation expected in the North West Frontier Province's Swat valley, dozens of Pakistani security forces men were under siege by Taliban militants late Tuesday.

The local administration announced the relaxation of the curfew in the district and asked residents to leave the area so that Taliban would not use them as human shields.

NWFP information minister Mian Iftikhar Hussain said on Tuesday up to 500, 000 people are likely to be displaced from Swat.

Meanwhile, a suicide attack was carried out in the Khyber Agency and the militants opened new fronts in the Mohmand and Bajaur agencies against the security forces in a strategy to engage troops and divert them from the Swat operation.

Significantly, this time the Taliban failed to muster the support of mainstream political and religious leaders.

"We demand the government to immediately stop all negotiations with Sufi Mohammad and his outlawed TNSM (Tehreek-e-Nafaz-e-Shariat-e-Mohammadi)," Ejaz Sarwat Qadr, head of the religious party, Sunni Tehrek told Adnkronos International (AKI) by telephone from a Sunni party conference in Rawalpindi.

"The government should not have started negotiations with outlaws. Neither the Sufi Mohammad nor the Taliban know anything about Islam, Islamic jurisprudence. They are the product of a tribal culture.

"The government should maintain its writ at all cost and sort out the outlaws through a military operation, the chief of Sunni Tehrik Ejaz Sarwat Qadri told AKI on telephone from Rawalpindi where he was attending a grand conference of all Sunni parties.

The Sunni conference on Tuesday condemned the Taliban's occupation of shrines and their intention to destroy them.

The conference unanimously urged the government to declare Sufi Mohammad an outlaw because of his statements against the constitution and establish the writ of the state.

Pakistan is a majority Sunni state where the adherents of Sunni Muslim revivalist Deobandi movement and fundamentalist Wahabi school of thought are estimated to comprise 10 to 15 percent of the country's population.
Posted by: Fred || 05/06/2009 00:00 || Comments || Link || E-Mail|| [6469 views] Top|| File under: TTP
Residents told to flee Mingora, as Taliban takes hold
[ADN Kronos] Pakistani officials in the northern Swat valley on Tuesday asked residents to leave the Swat district's largest city, Mingora, and nearby towns as local Taliban demanded security forces to lay down their arms. On Monday Taliban militants took control of the city and reportedly laid seige to a building where 46 security officials were being housed.

The district co-ordination officer in Swat, which is located in the North West Frontier Province, relaxed the local curfew between 1.30 p.m. and 7.00 p.m. local time, and said that residents of Mingora should immediately leave the district.

On Monday, the Taliban took control of Mingora and reportedly laid siege to the building where the security personnel were based.

"This is a clear violation of the Swat peace agreement," an anonymous official said.

He said militants were patrolling the streets and holding key positions outside important buildings.

Meanwhile, the United Nations says its agencies are increasing their humanitarian relief efforts in Pakistan as tens of thousands of people flee clashes between the army and insurgents in the troubled North West Frontier Province.

Working with the National Disaster Management Authority, UN agencies and their partners have started work on providing assistance to around 1,000 families escaping Buner and Dir districts to the Jalozai Camp, home to some 100,000 Afghan refugees before it was closed down last year.

In preparation for another 5,000 families forced from their homes by fighting, two additional camps have been set up in NWFP's Mardan district and one in Swabi to give immediate assistance in the form of shelter,food,health and education.

Clashes between security forces and militants were reported in several areas of NWFP including Shamozai, Matta and Bahrain.

A group of armed Taliban stormed the Rahimabad police station in Mingora on Monday night and blew it up.

Local sources said police had vacated the station just before the attack.

Security forces have also established checkposts and started searching vehicles in the area.

Shops and markets in the main Mingora bazaar remained closed for the second day because of fear and ongoing tension.

According to a handout issued by the NWFP information department, the Taliban have continued their activities despite the peace accord recently signed with the government.

Fighting has intensified in the mountainous region of NWFP where Taliban fighters began expanding their control after striking the deal with the authorities in February to impose Islamic Sharia law in several areas of the province including Swat.
Posted by: Fred || 05/06/2009 00:00 || Comments || Link || E-Mail|| [6465 views] Top|| File under: TTP
Taliban take control of Saidu Sharif
The Taliban stormed into Saidu Sharif, where residences of top district administration officials and offices are located, from Mingora on Tuesday -- hours after around 21 people were killed in clashes between the security forces and the Taliban in the Swat valley.

Swat-based newspapers suspended publication for security reasons as reports said the Taliban had taken control of the offices of DIG and investigation SP in Saidu Sharif. The Taliban have also taken positions outside the residence of Malakand commissioner, said locals.

The locals said most of those killed on Monday night were civilians in Rahimabad area. Swat DCO Khushal Khan said 'sporadic fighting' had been reported, and government forces were resisting Taliban attacks on government buildings and police stations. He said a curfew had been imposed in the district for an indefinite period.

"Armed Taliban are patrolling the roads of Mingora and other areas," said the ISPR.

Taliban control: Taliban spokesman Muslim Khan claimed that no member of his group was killed in the clashes. According to the AP news agency, Muslim Khan has also claimed that the Taliban are in control of '90 percent' of the Swat valley. Authorities in neighbouring Shangla district also clamped a curfew following the arrival of the Taliban in the area. Meanwhile, the ISPR said the military operation in Buner was progressing smoothly.
Posted by: Fred || 05/06/2009 00:00 || Comments || Link || E-Mail|| [6465 views] Top|| File under: TTP
15 Taliban, two soldiers killed in Mohmand clash
Fifteen Taliban and two security force personnel were killed in a Taliban attack on Spinki Tangi checkpost in Mohmand Agency, the Inter-Services Public Relations (ISPR) said on Tuesday. It also said six of the troops had gone missing after the assault. The Taliban attacked the checkpost around 3:30am on Tuesday. The security forces retaliated by pounding Taliban hideouts in Baizai and Safi tehsils of Mohmand.
Posted by: Fred || 05/06/2009 00:00 || Comments || Link || E-Mail|| [6463 views] Top|| File under: TTP
Seven killed, 48 injured in Bara suicide car blast
At least seven persons were killed and another 48 injured on Tuesday when a suicide bomber rammed his car into Bara Qadeem checkpost in Sarband police station precincts. The dead include two schoolchildren and a Frontier Corps (FC) personnel. The Bara Qadeem checkpost is situated on Peshawar-Bara Road, around 12 kilometres west of Peshawar Cantonment, close to Khyber Agency.
Posted by: Fred || 05/06/2009 00:00 || Comments || Link || E-Mail|| [6461 views] Top|| File under: TTP
Iraq
Turkish air strike kills 10 PKK terrorists, destroys bases in N. Iraq
ISTANBUL - Ten PKK members were killed in a Turkish air strike last week targeting the terror organization positions in northern Iraq, the Anatolian Agency reported on Wednesday.

The strike on April 30 also destroyed several hideouts in the Zap and Avashin-Basyan region and weapons depots used by the terrorists, the agency said.

The raid came a day after 10 Turkish soldiers were killed in attacks carried out by the terror organization PKK in the southeastern provinces of Diyarbakir and Hakkari.

The PKK, which launches cross-border attacks on Turkey from bases in northern Iraq and frequently uses remote-control landmines to target the country's security forces, is listed as a terrorist group by Turkey and much of the international community, including the EU and the United States.
Posted by: anonymous5089 || 05/06/2009 14:28 || Comments || Link || E-Mail|| [6485 views] Top|| File under:
11 dead in Baghdad bombing
A car bomb exploded Wednesday at the entrance to a fruit and vegetable market in south Baghdad, killing 11 people and wounding about 30, police and hospital officials said.


Religion of peaces
Posted by: g(r)omgoru || 05/06/2009 04:38 || Comments || Link || E-Mail|| [6464 views] Top|| File under:
Southeast Asia
7 dead in attack in Philippines
[Straits Times] SEVEN people were killed and 1,000 forced to flee their homes as fresh fighting broke out when Muslim separatist guerrillas attacked civilians in the southern Philippines, the military said on Tuesday. One civilian was killed and six others wounded when militants from the separatist Moro Islamic Liberation Front (MILF) harassed residents of Tulunan town, forcing the military to intervene on Sunday, a statement said.

Soldiers clashed with the MILF fighters and an air force OV-10 attack plane bombed their positions, forcing the rebels to withdraw.

Fighting continued into Tuesday as soldiers pursued the rebels, said military spokesman Lieutenant Colonel Jonathan Ponce, adding that six guerrillas had been confirmed dead so far. Several villages near the combat area were totally abandoned as residents fled the fighting, the military said.

Although some residents had returned home after the rebels left, many were still staying at evacuation centres set up in nearby villages, said local police spokesman Chief Inspector Alexander Sarabia.
Posted by: Fred || 05/06/2009 00:00 || Comments || Link || E-Mail|| [6493 views] Top|| File under: Moro Islamic Liberation Front
Sri Lanka
Sri Lanka claims Prabhakaran trapped
Sri Lanka's Tamil rebel leader Velupillai Prabhakaran is trapped in a small strip of coastline that has been surrounded by government soldiers, the prime minister said Tuesday.

Ratnasiri Wickremanayake told parliament that Prabhakaran, 54, was still leading his Liberation Tigers of Tamil Eelam (LTTE) fighters in their desperate battle for survival against an overwhelming military offensive. "We have information that Prabhakaran is still in a four-square kilometre area in Mullaittivu," Wickremanayake said. He added that the guerrillas were fighting back against government troops with a large arsenal of weapons that they had stockpiled.

Prabhakaran has not been seen for more than 18 months, and speculation has been rife that he may have been killed or already fled the island. Sri Lanka's navy has increased patrols off the Mullaittivu coast to stop him escaping, and Malaysia and India have been alerted to be on the lookout. With victory apparently imminent, President Mahinda Rajapakse has said he wants the Tiger leader - one of the world's most notorious rebel fighters - to be taken alive.

Government soldiers trying to end Prabhakaran's 37-year, violent campaign for an independent Tamil homeland have attacked the final patch of rebel-held territory from a new direction. "Troops commenced advancing northwards from the initial forward defences at Wadduvakal," the defence ministry said Tuesday, adding that the guerrillas were putting up stiff resistance. Recent military attacks into the territory have been from the north.

The ministry said troops were progressing with "utmost restraint" to prevent deaths among tens of thousands of civilians being held hostage by the Tigers. "Terrorists have suffered heavy beating from the security forces and are now left in total disarray," the ministry said. It gave no details of casualties in the latest fighting. Wickremanayake repeated the government's stance that it would not ease its military action until the separatists were completely wiped out.

"The government will under no circumstances enter into a ceasefire even though there is mounting international pressure to have a halt in the offensive and save Prabhakaran," he said. The United Nations, which says thousands of non-combatants have been killed in fighting this year, has led calls for Sri Lankan leaders to agree to a ceasefire to prevent further bloodshed. A landmine blast blamed on Tamil Tigers in the south of the island Tuesday killed one civilian and wounded several others, the military said.
Posted by: Fred || 05/06/2009 00:00 || Comments || Link || E-Mail|| [6470 views] Top|| File under:
Who's in the News
57
[untagged]
8
TTP
6
Hamas
4
Govt of Pakistan
1
Iraqi Baath Party
1
al-Qaeda in North Africa
1
Taliban
1
Moro Islamic Liberation Front
1
Govt of Sudan
1
Govt of Iran
1
al-Qaeda in Pakistan
1
TNSM
Bookmark
E-Mail Me
The Classics
The O Club
Rantburg Store
The Bloids
The Never-ending Story
Thugburg
Gulf War I
The Way We Were
Bio
Merry-Go-Blog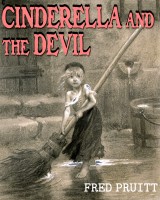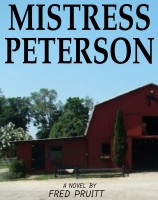 On Sale now!


A multi-volume chronology and reference guide set detailing three years of the Mexican Drug War between 2010 and 2012.

Rantburg.com and borderlandbeat.com correspondent and author Chris Covert presents his first non-fiction work detailing the drug and gang related violence in Mexico.

Chris gives us Mexican press dispatches of drug and gang war violence over three years, presented in a multi volume set intended to chronicle the death, violence and mayhem which has dominated Mexico for six years.
Click here for more information


Meet the Mods
In no particular order...


Steve White
Seafarious
Pappy
lotp
Scooter McGruder
john frum
tu3031
badanov
sherry
ryuge
GolfBravoUSMC
Bright Pebbles
trailing wife
Gloria
Fred
Besoeker
Glenmore
Frank G
3dc
Skidmark
Alaska Paul



Better than the average link...



Rantburg was assembled from recycled algorithms in the United States of America. No trees were destroyed in the production of this weblog. We did hurt some, though. Sorry.
44.201.94.72

Help keep the Burg running! Paypal: