Afghanistan
Nine killed when bus hit by roadside bomb
A roadside bomb blew up beneath an Afghan bus southwest of Kabul on Monday, killing nine people and injuring at least 22 others in an attack blamed on Taliban terrorists militants. A woman was among the dead and children among the injured.

Attaullah Khogyani, the governor's spokesman in Wardak province, said, "Today at around 8:00 am an IED (improvised explosive device) hit a bus. At least 22 people are wounded and nine others, including a woman, are dead."

The bus was a government service making daily trips between the capital Kabul and Ghazni, a neighbouring province to the southwest.

Ghulam Farouq Wardak, the public health director of the province, confirmed that nine people had been killed and said that three children were among the injured. Several of those taken for medical treatment were in a critical condition.
Posted by: ryuge || 04/08/2013 06:02 || Comments || Link || E-Mail|| [354 views] Top|| File under: Taliban
NATO Strike Kills 10 Children in Afghanistan
[An Nahar] A NATO


...the North Atlantic Treaty Organization. A single organization with differing goals, equipment, language, doctrine, and organization....


air attack in eastern Afghanistan has killed 10 children, officials said Sunday, the latest case of civilian casualties which provoke great anger in the war-torn country.

The children were killed during a joint Afghan-NATO operation in the Shigal district of restive Kunar province


... which is right down the road from Chitral. Kunar is Haqqani country.....


bordering Pakistain late on Saturday.

An Afghan official involved in the operation who did not want to be named said air support was called in after local and coalition forces came under attack, resulting in the death of an American and injuries to several Afghan soldiers.

The official said the force did not know there were

women and kiddies

in the houses that were hit.

Civilian casualties caused by NATO forces have been one of the most contentious issues in the 11-year campaign against Taliban

krazed killer

s, provoking harsh criticism from

Afghanistan's Caped President

Hamid Maybe I'll join the Taliban Karzai
... A former Baltimore restaurateur, now 12th and current President of Afghanistan, displacing the legitimate president Rabbani in December 2004. He was installed as the dominant political figure after the removal of the Taliban regime in late 2001 in a vain attempt to put a Pashtun face on the successor state to the Taliban. After the 2004 presidential election, he was declared president regardless of what the actual vote count was. He won a second, even more dubious, five-year-term after the 2009 presidential election. His grip on reality has been slipping steadily since around 2007, probably from heavy drug use...
and angry public protests.

"Ten children and eight

forces of Evil

were killed in the strike, six women were

maimed

," Wasifullah Wasifi, the

front man

for Kunar province, told Agence

La Belle France

Presse.

Shigal district governor Abdul Zahir confirmed the

corpse count

. He said people had brought the children's bodies to the center of the town and the

maimed

women were taken to Kunar's central hospital.

Sayed Rahman, security commander of Shigal, said one women was also among the dead. "We have reports that 10 children and one woman have been killed in the air strike," he said.

A

front man

for NATO's International Security Assistance Force (ISAF) confirmed the strike but said up to 10

women and kiddies

were

maimed

in the attack rather than killed.

A U.S. civilian died in a

jihad boy

attack at the scene, he said.

The interior ministry said in a statement the attack by coalition forces killed six Taliban including two senior commanders.
Posted by: Fred || 04/08/2013 00:00 || Comments || Link || E-Mail|| [334 views] Top|| File under: Taliban
Africa Horn
Road blocks in Kismayu.
[Shabelle] there are reports coming from Kismayu, the capital city of the juba regions that road barriers have been put along the roads in the entire city. The city is being administrated by members of the Raskamboni brigade.

Eye witness who refused to reveal his identity because of security reasons told Shabelle media that money was being collected at the road blocks from vehicles and business men who are in the city. It is confirmed that the Raskamboni administration have imposed the rules on the civilians around the region.

This has created fear among the civilians and motorist operating in the city as there is no correct formula of collecting money.

The civilians said that the road blocks were new to the city and the administration did not announce such activities to be conducted. The barriers have officially started operating in the region.

Shabelle media tried to contact the transitional administration but it was not possible.

Other reports from Kismayu say that unknown

gunnies

robbed business premises in the city and took away unknown amount of money and property.

The men are said to be six heavily

gunnies

and no one challenged them.

Until now the officials of the Raskamboni grouped have not released a statement about the incidents.
Posted by: Fred || 04/08/2013 00:00 || Comments || Link || E-Mail|| [322 views] Top|| File under:
Sudan army men jailed up to 5 years over 'coup'
[Al Ahram] A group of Sudanese military officers have been sentenced to between two and five years in prison for their role in an alleged coup against the Sudanese government last year, a lawyer said on Sunday.

"Today the military court issued its decision about the members of SAF who have been accused of a coup. It gave various jail sentences from five years to two years against nine of the soldiers," one of their lawyers, Hashiem Al-Jali, told AFP.

All were expelled from the military but a 10th accused was freed for lack of evidence, Jali said.

He added that the heaviest sentence, five years, went to Brigadier Mohammed Ibrahim who played a role in the 1989 coup which brought the current regime of President Omar al-Bashir

Head of the National Congress Party. He came to power in 1989 when he, as a brigadier in the Sudanese army, led a group of officers in a bloodless military coup that ousted the government of Prime Minister Sadiq al-Mahdi and eventually appointed himself president-for-life. He has fallen out with his Islamic mentor, Hasan al-Turabi, tried to impose shariah on the Christian and animist south, resulting in its secessesion, and attempted to Arabize Darfur by unleashing the barbaric Janjaweed on it. Sudan's potential prosperity has been pissed away in warfare that has left as many as 400,000 people dead and 2.5 million displaced. Omar has been indicted for genocide by the International Criminal Court but nothing is expected to come of it.
to power.

Most of the detainees are close to a vocal group of former volunteer mujahedeen fighters and an elite group within them called Al-Saihun or "tourists for the sake of God".

They are veterans of the country's 1983-2005 civil war.
Posted by: Fred || 04/08/2013 00:00 || Comments || Link || E-Mail|| [324 views] Top|| File under: Govt of Sudan
Africa North
One Dead in Clashes after Funeral of Egypt Coptic Christians
[An Nahar] One person died Sunday in

festivities

at Cairo's Coptic cathedral after funeral prayers for four Christians during which angry Copts chanted against Islamist President Mohamed Morsi, an official said.

Fighting between Christians and

Moslem

s meanwhile erupted anew late Sunday in a town north of Cairo where sectarian violence had killed five people two days earlier, police said.

The bitter

festivities

underscore the simmering tensions in a divided Egypt that has seen violent confrontations between Morsi's main Islamist allies and a wide ranging opposition.

They also highlight sectarian tensions that have been brewing for several years.

Witnesses to the Cairo

festivities

said they began when mourners were pelted with stones by residents of the area as they left the cathedral, symbol of the Coptic community which has long complained of discrimination and marginalization.

Black-clad riot police intervened, firing tear gas at the cathedral, witnesses said, but not before one person had been killed.

"There is one fatality in (Cairo's) Demerdash hospital," health ministry official Ahmed al-Ansari told Agence

La Belle France

Presse.

Hani Sobhi, a young Copt, explained that live television coverage of the funeral service had been the spark for the latest violence.

"Inside the cathedral we chanted 'down with the Brotherhood rule' and that was aired live on television. At the exit (of the cathedral) the people were ready and waiting for us," he said.

There were scenes of chaos outside the cathedral in the central Cairo neighborhood of Abbassiya where Coptic bishops had been calling for peace and calm after the killing of the Christians on Friday.

Loud blasts could be heard, as clouds of smoke rose up into the sky and people ran in several directions.

Rows of Abbassiya residents hurled rocks and bottles at the cathedral and were met in kind from Copts inside the church complex.

The mourners had been planning to carry the bodies of the Christians out of the cathedral to the presidential palace as a protest against the violence, one of them said.

"There were tensions with police and the residents of the area were hostile to us and sided with the police," another Christian, Sami Adli, told AFP.

"They were running after Christians. Police fired tear gas at the seat of the Pope. What kind of state allows such a thing? The Copts won't let this pass," said a very emotional Adli.

Another Copt, Michel Lamii who emerged from the scene wiping his eyes, said dozens of people were affected by tear gas inside the cathedral.

"The government wants this. The only solution is for the army to intervene," said a man in his 50s who did not give his name.

A group of volunteers arrived at the church with medical supplies, an AFP

news hound

said.

In a statement, the interior ministry said "a number of mourners began to damage cars in the area which led to confrontations with residents of the area."

Sunday's service was being held for four Christians killed in sectarian

festivities

on Friday. One

Moslem

was also killed in the violence which flared in al-Khusus, a poor area in Qalyubia governorate, after a

Moslem

in his 50s objected to children drawing a swastika on a religious institute.

The man insulted Christians and the cross, and an argument broke out with a young Christian man who was passing by, escalating into a gunbattle between

Moslem

s and Christians in which assault rifles were used.

The incident sparked rioting during which a church was partially burnt and a Christian's home torched, while a pharmacy owned by a Copt was ransacked.

Clashes in the town erupted again on Sunday evening, police said.

"There are

festivities

between Christians and

Moslem

s, and some youths are also clashing with police," a police officer in al-Khusus told AFP by telephone.

Posted by: Fred || 04/08/2013 00:00 || Comments || Link || E-Mail|| [302 views] Top|| File under: Arab Spring
Five die in Christian-Muslim clashes in Egypt
Leave it to Reuters to call it 'Christian-Muslim clashes', when what is going on is 'Muslims Murdering Christians'. But if the Christians are fighting back it's about time.

Five Egyptians were killed and eight wounded in clashes between Christians and Muslims in a town near Cairo, security sources said on Saturday, in some of the worst sectarian violence in Egypt for months.

Christian-Muslim confrontations


...that is, where Muslims beat, murder or torch Christians in their homes and churches...

have increased in Muslim-majority Egypt since the overthrow of former president Hosni Mubarak in 2011 gave freer rein to hardline Islamists repressed under his rule.

Four Christian Copts and one Muslim were killed when members of both communities started fighting and shooting at each other in El Khusus north of the Egyptian capital, the sources said. State news agency MENA put the death toll at four.

An angry crowd smashed shops belonging to Christians, residents said. A Reuters reporter saw a burned-out Coptic day care center and several damaged shops belonging to Christian traders. An apartment inhabited by Muslims was also burned.

Residents said the violence broke out on Friday when a group of Christian children were drawing on a wall of a Muslim religious institute.

A Reuters reporter saw what looked like a swastika drawn on the wall. Muslim residents said it had offended them because it looked like a cross.


Whereas a swastika is no big deal...

"I saw the kids drawing on the wall after afternoon prayers so I grabbed them and told them to remove what they'd just written," said Mahmoud Mahmoud al-Alfi, a Muslim resident.

Then another man arrived and started beating the children, drawing a large crowd, he said. The situation escalated when someone drew a gun and fired into the air, killing one boy with a stray bullet.


'Firing into the air' followed by 'killing one boy'. You'd think someone could connect the dots...

"Suddenly the area was full of weapons,"


...what, they were near a mosque?...

Alfi said, while weeping Muslim women sat nearby in front of a house, showing pictures of a man they said had been killed during the clashes.

The president's office expressed condolences to the victims and vowed to fight any sectarian violence.

"The presidency ... totally rejects any attempt against the unity and cohesiveness of Egyptian society and will decisively confront any attempt to spark sectarian strife among Egyptian people, Muslim and Christian," according to a statement.

Muslim leaders were also quick to condemn the sectarian violence


...especially when Christians fight back...

which comes as Egypt struggles with a severe economic crisis and high inflation after two years of political upheaval.

Grand Sheikh Ahmed al-Tayeb, of Egypt's leading Islamic authority Al-Azhar, urged measures to prevent the situation from escalating and to "preserve the national character which characterises the Egyptian people, Muslims and Christians," MENA said.


The national character of first- and second-class citizens...

"The sectarian riots which happened in El Khusus are unacceptable and grave," Saad al-Katatni, the head of the Muslim Brotherhood political party, said on his Facebook website. "There are some who want to set Egypt ablaze and create crises."

On Saturday the situation was calm but tense in the small town where Muslims and Christians live close to each other but in separate streets. Security was tight with police vehicles parked in the main streets.

Police detained 15 people, a security source said.

In a Christian neighborhood dozens of angry young men gathered at noon on Saturday, chanting "with our blood and soul we sacrifice ourselves for the cross". The crowds left after a priest came and asked them to leave to calm tensions.


The difference here is that the priest tries to calm the crowd...

"There are people who want to cause sectarian strife between Muslims and Christians," said a Christian man who gave his name as Kameel. "I've been here longer than 30 years and I have never seen any violence or extremism in our area."

Sectarian tensions have often flared into violence, particularly in rural areas where rivalries between clans or families sometimes add to friction. Love affairs between Muslims and Christians have also sparked clashed in the past.

Since Mubarak was ousted by a popular uprising, Christians have complained of several attacks on churches by radical Islamists, incidents that have sharpened longstanding Christian complaints about being sidelined in the workplace and in law.

As an example, they point to rules that make it harder to obtain official permission to build a church than a mosque.
Posted by: Steve White || 04/08/2013 00:00 || Comments || Link || E-Mail|| [333 views] Top|| File under:
Africa Subsaharan
Nigeria's MEND Says It Killed 15 Security Personnel in Fight
[BLOOMBERG] "All oil companies and the public are advised to ignore the false sense of security," portrayed by the security agencies, Gbomo said. "We remain resolute in our resumption of hostilities."

The attack comes after MEND warned on April 3 they would resume their operations in Africa's largest oil producer on April 5 after their suspected leader, Henry Okah, was sentenced to 24 years in prison in South Africa.

The Nigerian military is on "red alert" in the region following the threat, Chris Olukolade, a Defense Ministry

front man

, said in an e-mailed statement. The Joint Task Force in the region is also on alert, he said in a text message in response to questions.

"Maritime and air assets have also been mobilized and patrols intensified both on land and waterways," Olukolade said.

The rebel group will start to carry out "a plague of attacks," Gbomo said last week. "The attacks will be sustained until an unreserved apology is offered to MEND and the Nigerian government shows their willingness for dialogue."

Boat Attacked

Bayelsa state police

front man

Kingsley Omire said today 11

coppers

were still missing after unknown

gunnies

opened fire when they were on a boat heading to Azuzuama on April 5. The boat was carrying 15

coppers

and four of the

coppers

jumped into the river and were rescued, he said.

Omire said it was too early to identify the attackers.

A South African court sentenced Okah to 24 years in jail after he was found guilty of 13 counts of terrorism, including a bombing that killed 12 people in the capital, Abuja, on Oct. 1, 2010. MEND claimed the attack. While Okah denies he leads the group, he has said he commands the support of many armed factions in Nigeria's oil region.

Attacks including kidnappings and bombing of oil installations by groups including MEND cut more than 28 percent of Nigeria's oil output between 2006 and 2009, according to data compiled by Bloomberg. The violence declined after thousands of fighters accepted a government amnesty offer in 2009 and disarmed.
Posted by: Fred || 04/08/2013 00:00 || Comments || Link || E-Mail|| [701 views] Top|| File under:
Bangladesh
Beaten, tendons of legs cut off
[Bangla Daily Star] A local Jubo League


... the youth wing of the Bangla Awami League...


leader was killed as Jamaat-Shibir and BNP activists beat him up and severed tendons of his legs


Was he a blacksmith? In the olde days they used to do that to blacksmiths so they would!'t run away, 'tis said.

at Kalai upazila in Joypurhat district yesterday morning.

The dead, Towhidul Islam Sabuj, 30, son of Afzal Hossain of Beyalla village, was organising secretary of Jubo League ward-2 under Matrai union of the upazila.

"A gang of around 20 to 25 people, mostly activists of Jamaat-Shibir and BNP, picked up Sabuj from his house around 9:30am," said Tariqul Islam, officer-in-charge of Kalai Police Station.

They took him to a nearby field and beat him up savagely before slashing the tendons of his two legs, the OC added.

Once they left the area, locals with the help of police took Sabuj to Kalai upazila health complex where he died around 11:40am.

Doctors at the health complex said the victim bled to death.

Police sent the body to Joypurhat Modern Hospital morgue

for an appointment with Dr. Quincy

, the OC said.

Quoting locals, ANM Sowkat Habib Talukder -- Matrai union parishad chairman and organising secretary of Joypurhat Awami Swechchhasebak League -- said, "Shajahan and Rezaul Karim of Jamaat-e-Islami
...The Islamic Society, founded in 1941 in Lahore by Maulana Sayyid Abul Ala Maududi, aka The Great Apostosizer. The Jamaat opposed the independence of Bangladesh but has operated an independent branch there since 1975. It maintains close ties with international Mohammedan groups such as the Moslem Brotherhood. the Taliban, and al-Qaeda. The Jamaat's objectives are the establishment of a pure Islamic state, governed by Sharia law. It is distinguished by its xenophobia, and its opposition to Westernization, capitalism, socialism, secularism, and liberalist social mores...
and Lutfar Rahman of BNP took part in the assault on Sabuj."

Earlier on March 4, Jamaat-Shibir activists along with BNP men swooped on Matrai union Awami Leaguers and vandalised their houses.

Following the incident, supporters of Matrai UP chairman picked up BNP activist Alam Mia and beat him up severely on March 30. Alam is now undergoing treatment at a hospital in the capital.

Police said Jamaat-Shibir and BNP men might have killed Sabuj in retaliation for the attack on Alam.

A tense situation was prevailing in the area following the Jubo League leader's murder.


Posted by: Fred || 04/08/2013 00:00 || Comments || Link || E-Mail|| [316 views] Top|| File under: Jamaat-e-Islami
India-Pakistan
Tirah valley operation intensifies, 23 soldiers killed
[Dawn] A decisive operation has been launched against Islamic fascisti in the Tirah valley of Bara by Special Services Groups (SSG) forces along with regular troops, during which at least 23 troops have been killed along with local lashkar men.

Scores of Islamic fascisti have also been killed in the offensive during the last three days.

Official sources confirmed to Dawn.com that several soldiers, including SSG commandos, have been killed in the battle for Tirah valley on Saturday, around 30 Islamic fascisti have also been confirmed dead along with scores of others injured.

On late Sunday evening, a clash took place between security forces and Islamic fascisti in Akka Khel area of Bara tehsil. Ten Islamic fascisti were killed in the fighting, official sources said.

Sources said that SSG commandos along with regular army troops and Frontier Corps are battling to root out the last pockets of resistance in the Tirah valley especially on the border of
Orakzai Agency


... crawling with holy men, home to Darra Adam Khel, the world's largest illegal arms bazaar. 14 distinct tribes of beturbanned primitives inhabit Orakzai agency's 1500 or so square kilometers...


The landlocked area is reported to be a bastion of the banned Tehrik-e-Taliban Pakistain (TTP) and other foreign

beturbanned goon

s.

The offensive has entered a crucial phase, after softening of targets by gunships and jet fighters.

Ground troops along with local volunteers have been mobilised to clear the area.

Security experts had already hinted at a decisive strike in the Tirah valley as the TTP and Lashkar-e-Islam had started consolidating their positions in the valley.

The two groups pose a serious threat to the settled areas especially Beautiful Downtown Peshawar


...capital of Khyber Pakhtunkhwa (formerly known as the North-West Frontier Province), administrative and economic hub for the Federally Administered Tribal Areas of Pakistan. Peshawar is situated near the eastern end of the Khyber Pass, convenient to the Pak-Afghan border. Peshawar has evolved into one of Pakistan's most ethnically and linguistically diverse cities, which means lots of gunfire.


The FC media cell had confirmed on Friday that four soldiers were killed and over 14 Islamic fascisti had died in the

festivities

which have been continuing since then.

Sources have confirmed to Dawn.com that one dead body of an SSG commando and six injured SSG soldiers along with eight other solders were shifted to the CMH Peshawar on Saturday.

Artillery and mortar shelling has also intensified as troops have started an advance march and door-to-door offensive to clear pockets of resistance.

The former secretary of security for Fata region and an expert on tribal affairs, Brigadier Mehmood Shah speaking to Dawn.com said that Tirah would become a headache for the Pakistain administration if it is not cleared of

beturbanned goon

s.

He said that Islamic fascisti from Khyber Agency
's Bara area and the Dara Admakhel TTP have also shifted their operational base to Tirah valley as they consider it to be a safer place to regroup.

He added that if Tirah valley is left unattended, it would become even more dangerous than South

Wazoo

Agency.

The recent

festivities

between the Ansarul Islam (AI) and the TTP, also supported by the Lashkar-e-Islam (LI), had left many fighters dead on both sides, providing a conducive environment for security forces to launch a major offensive.

Another factor which might help the security forces this time is the internal rift in the TTP after the death of its commander Tariq Afridi.

Following the death of Tariq Afridi, the Central TTP and Afridi's own faction both have appointed their own chiefs.

This indicates widening rifts between the Hakimullah-led Islamic fascisti and Tariq Afridi's loyalists who suspect that the TTP central commander was responsible for Afridi's murder.

The central TTP nominated Umer Khalifa while the Afridi faction nominated Zubair alias 'Kaka' as their chief.

But widening difference clearly surfaced after the two factions were unable to consolidate their positions.

The TTP-AI fight has made things more difficult for the TTP in Tirah valley.

The TTP

front man

Ehsanullah Ehsan has repeatedly blamed security forces of backing the AI while he has also refused to accept the Dara Adamkhel Taliban chief Zaubair.

Security forces may benefit from the discontent and can take the TTP factions separately who are already at odds with each other.

They can also take on the LI through the AI whose fighters are already part of the Zakha Khel peace committee, which is fighting the LI in Maidan valley.
Posted by: Fred || 04/08/2013 00:00 || Comments || Link || E-Mail|| [381 views] Top|| File under: Lashkar-e-Islami
Gas pipeline blown up in Balochistan
[Dawn] An 18-inch Sui gas pipeline was blown up in the early hours of Sunday in the Uch area of Balochistan


...the Pak province bordering Kandahar and Uruzgun provinces in Afghanistan and Sistan Baluchistan in Iran. Its native Baloch propulation is being displaced by Pashtuns and Punjabis and they aren't happy about it...


, DawnNews reported.

According to the report, the

kaboom

suspended gas supply to the Uch power plant in Balochistan causing a reduction of more than 525 megawatts of power generation.

As a result, electricity supply in many areas in Lahore and Punjab has been shelved.

Gas officials said that repair work has already commenced and restoration could take about two days.

Barely two days earlier, a gas pipeline

kaboom

in Quetta, reduced 150 megawatts of power generation due to which Habibullah Coastal Power and Sheikh Munda Power Houses are still closed.

The overall electricity shortage in the country has reached 5000 megawatts.
Posted by: Fred || 04/08/2013 00:00 || Comments || Link || E-Mail|| [361 views] Top|| File under:
Five arrested with arms in Dir
[Dawn] The security forces in Maidan tehsil placed in durance vile
Drop the rosco, Muggsy, or you're one with the ages!
five suspected persons and recovered arms and ammunitions from them.

The seized arms included five LMGs, three MGs (sakeela), one RPG, one pistol, four RPG rounds, 329 HMG rounds, 1,412 SMG rounds, two hand grenades, 12 drum mags and one RPG fuse. The arms were displayed for media at Kumbar.

Briefing journalists operational Commander Colonel Zulfiqar Bhatti said Maidan had been cleared of

bad boy

s. Addressing a gathering of Maidan elders he said

gun-hung tough guys

would no longer be allowed to carry out sabotage acts.

Meanwhile,


...back at the barn, Bossy was furiously chewing her cud and thinking...


people of the area and administrative staff took out a walk to observe cleanliness. Hundreds of local people took part in the walk.

Timergara police claimed arresting an inter-provincial car lifter -- Usman Ghani, resident of Manzary Tangay Dargai -- and recovered a stolen car from him.
Posted by: Fred || 04/08/2013 00:00 || Comments || Link || E-Mail|| [343 views] Top|| File under: TTP
Three gunned down in city
[Dawn] Three people were

rubbed out

in different incidents in the city on Saturday, police said.

They said that

gunnies

riding a

cycle of violence

targeted 32-year-old Muhammad Ali, who was heading home on a

cycle of violence

near Sindhi Hotel in New Bloody Karachi


...formerly the capital of Pakistain, now merely its most important port and financial center. It is among the largest cities in the world, with a population of 18 million, most of whom hate each other and many of whom are armed and dangerous...


. The firing also left a woman passer-by

maimed

.4

"The victim had a criminal record and had spent time in prison twice," said an official at the New Karachi

cop shoppe

. "He was a resident of New Karachi and his killing seems to be linked with his criminal activities. The woman, Shabana Syed, was shifted to the Abbasi Shaheed Hospital for treatment."

In Malir, a 28-year-old man was killed days after he contracted a freewill marriage.

The area police said that

gunnies

fired at Shaharyar Nawaz near Naad-e-Ali bus stop. "He was hit by two bullets and

was struck down in his prime

," said Malir City SHO Inspector Ejaz Rajpar. "A few days ago, he married a girl against the will of his own and her family. We are not sure about the motive for the killing but that could be one of the reasons."

A young man was

rubbed out

allegedly by his friends in Landhi on Saturday, police said.

They said some youngsters were sitting at a place, commonly called Dera, near Bait-ul-Mukarram Masjid in the Landhi's Future Colony.

"The information is not complete because people inside the Dera at the time of incident

bravely ran away

after firing," said Sharafi Goth SHO Inspector Irfan Meo. "Sajjad Sher Muhammad was sitting with his friends at the Dera when he had a heated debate with other youngsters. The situation turned ugly when someone fired at him. He sustained three bullet wounds and died."
Posted by: Fred || 04/08/2013 00:00 || Comments || Link || E-Mail|| [323 views] Top|| File under:
Israel-Palestine-Jordan
Major Failures, Minor Successes For Anti-Israel Hackers
Bottom line: script kiddies go up against Israeli white hats, fail.
[IsraelTimes] If anti-Israel hackers hoped, as they boldly proclaimed, "to erase Israel from the Internet" during Sunday's #OpIsrael hacking attacks, they failed miserably, said Nir Goldshlager, Israel's most famous "white hat" hacker and CEO of Break Security. Instead of toppling and defacing government, bank, and insurance sites, as they promised to do, the hacking groups, ostensibly associated with Anonymous, were able to attack only minor web sites that were not well protected.

It was not for lack of trying, though. Although the statistics aren't in yet, Israel was clearly in the crosshairs of hackers on Sunday. Several Facebook pages, Twitter feeds, and web sites churned out updated lists of sites the hackers claimed to have taken down or defaced, and posts on social media sites made unsubstantiated claims like "Anonymous causes Israel to lose $5 billion" in stock market losses (false) and "Tel Aviv loses all Internet connection" (ditto).

The main tactic used by hackers to attack large government and financial sites was the denial of service (DDoS) attack, in which tens of thousands of connection requests are sent to a server at one time, in the hope of overwhelming the server's system and causing it to slow down to a crawl, or to shut down altogether. Dr. Tal Pavel, director of the MiddleEasterNet site, which gathers intelligence on Internet usage and events in the Arab world, uncovered several sites where users could participate in DDoS attacks against Israeli sites by clicking on buttons. Each click generated thousands of connection requests.
Continued on Page 49
Posted by: trailing wife || 04/08/2013 00:00 || Comments || Link || E-Mail|| [376 views] Top|| File under:
Jordan Arrests Anti-Israel Hackers
Jordanian security forces arrested several youths who are suspected of attacking Israeli internet sites as part of the large scale cyber attack on Israel declared by the group called Anonymous.

In response, Anonymous threatened to attack Jordanian internet sites. The group demanded the activists' immediate release.


Oh, the little big men threaten so...

A Facebook group called "The Third Intifada – Jordan" boasted that 100,000 Israeli internet sites had been disabled.

"Today we invade their internet sites and their electronic fortresses, and tomorrow we will attack them in their homes, which were established upon our land and which robbed us of our rights," the group wrote.
Posted by: Steve White || 04/08/2013 00:00 || Comments || Link || E-Mail|| [309 views] Top|| File under:
Rocket Fired from Gaza Crashes into Southern Israel
[An Nahar] A rocket fired from

Gazoo

crashed into southern Israel on Sunday, without causing casualties or damage, shortly after the arrival of U.S. Secretary of State John F. I was in Vietnam, you know Kerry
Former Senator-for-Life from Massachussetts, self-defined war hero, speaker of French, owner of a lucky hat, conqueror of Cambodia, and current Secretary of State...
on a peace bid, police said.

Police

front man

Micky Rosenfeld told Agence

La Belle France

Presse the rocket landed in an uninhabited sector of the Negev desert, as Kerry started a three-day visit to Israel and the Paleostinian territories.

Posted by: Fred || 04/08/2013 00:00 || Comments || Link || E-Mail|| [331 views] Top|| File under: Hamas
Israel arrests four Islamic Jihad members in Hebron
[Al Ahram] Israeli occupation forces incarcerated
Into the paddy wagon wit' yez!
five Paleostinians Sunday morning, including four Islamic Jihad


...created after many members of the Egyptian Muslim Brotherhood decided the organization was becoming too moderate. Operations were conducted out of Egypt until 1981 when the group was exiled after the assassination of President Anwar Sadat. They worked out of Gaza until they were exiled to Lebanon in 1987, where they clove tightly to Hezbollah. In 1989 they moved to Damascus, where they remain a subsidiary of Hezbollah...


leaders, in Hebron after storming their homes.

Among those arrested include Mohamed Abd El-Qader Al-Mohtassab, Ahmed Abd El-Karim El-Eyoyee, and Akram Khalid Ahmaro, according to the Maan news agency.

Occupation forces arrested 17-year-old Mokdad Ahmaro, Akram's son, 6 March. Both father and son are members of the Islamic Jihad, a Paleostinian resistance group.

In the village of Beit Ula, Israeli forces arrested Diaa Ezz El-Din, a farmer with the Islamic Jihad, as well as, Anas Abdel Malek Abdel Qader of Surif. They were transferred to an unknown location.

Israeli forces also raided the home of Bilal El-Hashemoun, inspecting it with police dogs, the Hashemoun's told Maan.

For its part, the Islamic Jihad movement says it will hold Israeli occupation authorities wholly responsible for the safety of its leaders and cadres within the occupation's prisons.

"We are under the conviction that this targeted escalation, which has reached our popular leaders in the West Bank, is meant to impede resistance and the breaking out of a popular uprising in the face of the occupation," the movement said in a statement Sunday.

Posted by: Fred || 04/08/2013 00:00 || Comments || Link || E-Mail|| [321 views] Top|| File under: Islamic Jihad
Southeast Asia
Two soldiers brutally killed in southern Thailand
Two soldiers were blown from their motorcycle by a remote controlled bomb then savagely gunned down by suspected terrorists militants, while four policemen were wounded in another incident in Narathiwat province on Sunday.

After the report of an attack in Narathiwat's Ra-ngae district, a team of police and a bomb disposal unit arrived at the scene. They found two field soldiers lying in a pool of blood next to a damaged motorcycle. Their bodies were riddled with bullets.

About 20 meters from the bodies, police found a two-foot deep bomb crater. More than 20 spent shell casings were found on the road.

It appears that the gunmen detonated the bomb when the two soldiers passed by. They then approached the two wounded officers and opened fire on them. The assailants then stole M16 and AK rifles from the soldiers and fled.

In Narathiwat's Cho Airong district on Sunday morning, four policemen from a bomb disposal unit were slightly wounded when a pickup truck in which they were traveling was hit by a landmine.

The unit was on the way back to Narathiwat town when the bomb was detonated remotely by radio. The unit was returning from examining the site of a bomb blast in Sungai Padi district at about 8:20 p.m. last night.
Posted by: ryuge || 04/08/2013 00:00 || Comments || Link || E-Mail|| [335 views] Top|| File under: Thai Insurgency
Syria-Lebanon-Iran
Syrian troops shell Damascus neighborhood with Toshka missiles
Syrian local coordination committees said on Saturday that regime troops shelled Damascus with Toshka surface-to-surface missiles, whose warheads can be replaced with nuclear ones, Al Arabiya reported.

The opposition committees added that ever since the revolution erupted, Assad's forces have hit the capital twice with those kinds of missiles.

The missiles on Saturday targeted the Damascus' neighborhood of Baraza and the attack comes a few days after the Palestinian refugee camp of Yarmuk was struck with the same weaponry.

Toshka missiles are short-range ballistic missiles and are transported on a vehicle where they are erected prior to the launching. Toshka missiles were designed to be used by troops fighting on field. These arms are specialized in their ability to accurately hit targets and are highly-destructive given they explode 16 meters before reaching its mark. The missiles' warheads can be replaced with chemical or biological warheads, not only nuclear ones, the weight of the warheads can amount to 500 kilograms.
Posted by: Steve White || 04/08/2013 00:00 || Comments || Link || E-Mail|| [461 views] Top|| File under:
1 Dead, 8 Held as Leb Army Foils Delivery of Arms to 'Extremists' in Ain Zhalta
[An Nahar] Army troops have thwarted an attempt to deliver arms to "extremists" in the Shouf area of Ain Zhalta, the Army Command said in a communique on Sunday.

A gunman was killed and eight others were tossed in the slammer
You have the right to remain silent...
, while a soldier and a member of the

gang

were

maimed

, said the communique.

"After the Intelligence Directorate obtained information that a number of individuals were preparing to smuggle weapons to

bad boy

groups, an army unit thwarted the delivery of arms in the Ain Zhalta area, where the

gunnies

were caught red-handed shortly after midnight on April 7, 2013," the Army Command explained.

The

gunnies

"opened fire on the patrol, prompting its members to fire back," it added.

"The gunman Ghassan al-Zohor was killed, the gunman Mohammed Serhan and a soldier were

maimed

, seven

gunnies

were arrested while a military vehicle was damaged," the communique said.

The seized cache of arms contained "heavy-, medium- and light-caliber weapons and a large quantity of ammunition of various types," the Army Command added.

It said the eight detainees were being interrogated under the supervision of the relevant judicial authorities.

Posted by: Fred || 04/08/2013 00:00 || Comments || Link || E-Mail|| [319 views] Top|| File under:
Shelling Kills 15 near Damascus, Army Takes Village near Aleppo
[An Nahar] At least 15 civilians, including a child and three women, died on Sunday in shelling of towns east of Damascus


...The capital of Iran's Syrian satrapy...


, a monitoring group said, while tanks pounded rebel enclaves on the Syrian capital's edges.

The army said it had laid siege to rebels east of Damascus, although the Syrian Observatory for Human Rights said battles and shelling raged on in the area.

Elsewhere, loyalist troops made a rare advance in the north and took control of a strategic village near the city of Aleppo, said the monitoring group.

Fifteen people, among them a child and three women, were killed in shelling of the towns of Jisreen, Kafr Batna and nearby areas, said the Observatory, which relies on a network of activists, doctors and lawyers for its reports.

Another six rebel fighters were killed in fighting in Nashabiyeh, also east of Damascus, said the

Britannia

-based group.

Some of Syria's fiercest and best organized rebel groups hold enclaves east of Damascus -- known as the Eastern Ghouta area -- and the army has for the past several months fought to halt the

faceless myrmidons

in their tracks.

In a statement carried by state news agency SANA, the military said on Sunday it has laid siege to rebels in Eastern Ghouta.

"Units from our army in the Eastern Ghouta carried out a special operation yesterday, in collaboration with honest citizens from the region, that resulted in the tightening of a siege on the whole of the area," it said.

But Observatory director Rami Abdel Rahman told Agence

La Belle France

Presse that many villages and towns were still under rebel control.

On the edges of Damascus, meanwhile, army tanks pounded rebel enclaves in Qadam and Jobar, said the Observatory.

In the north, the army took control of the flashpoint village of Aziza, following several days of fierce bombardment, it said.

Sunday's violence came a day after at least 116 people were killed across Syria, said the Observatory.

Posted by: Fred || 04/08/2013 00:00 || Comments || Link || E-Mail|| [339 views] Top|| File under: Govt of Syria
Who's in the News
33
[untagged]
4
Commies
3
Arab Spring
2
Hamas
2
Govt of Iran
2
Govt of Sudan
2
Hezbollah
2
Jamaat-e-Islami
2
Taliban
1
Govt of Syria
1
al-Qaeda in North Africa
1
TTP
1
Islamic Jihad
1
Thai Insurgency
1
Lashkar-e-Islami
1
al-Shabaab
1
Moro Islamic Liberation Front
1
Govt of Iraq
1
Govt of Pakistan
1
Salafists
Bookmark
E-Mail Me
The Classics
The O Club
Rantburg Store
The Bloids
The Never-ending Story
Thugburg
Gulf War I
The Way We Were
Bio
Merry-Go-Blog
Hair Through the Ages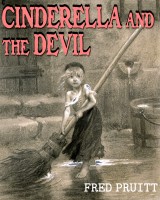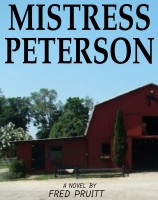 On Sale now!


A multi-volume chronology and reference guide set detailing three years of the Mexican Drug War between 2010 and 2012.

Rantburg.com and borderlandbeat.com correspondent and author Chris Covert presents his first non-fiction work detailing the drug and gang related violence in Mexico.

Chris gives us Mexican press dispatches of drug and gang war violence over three years, presented in a multi volume set intended to chronicle the death, violence and mayhem which has dominated Mexico for six years.
Click here for more information


Meet the Mods
In no particular order...


Steve White
Seafarious
Pappy
lotp
Scooter McGruder
john frum
tu3031
badanov
sherry
ryuge
GolfBravoUSMC
Bright Pebbles
trailing wife
Gloria
Fred
Besoeker
Glenmore
Frank G
3dc
Skidmark
Alaska Paul



Better than the average link...



Rantburg was assembled from recycled algorithms in the United States of America. No trees were destroyed in the production of this weblog. We did hurt some, though. Sorry.
18.232.188.89