Blast in Afghanistan kills 5
[Al Ahram] NATO


...the North Atlantic Treaty Organization. A single organization with differing goals, equipment, language, doctrine, and organization....


says a blast in Afghanistan has killed three coalition service members and two civilians working with the alliance.

The blast from a

roadside kaboom

occurred on Saturday in southern Afghanistan.

NATO did not provide additional details about the

kaboom

or disclose the nationalities of those killed.
Posted by: Fred || 04/07/2013 00:00 || Comments || Link || E-Mail|| [466 views] Top|| File under: Taliban
Africa Horn
Reports of Fighting between Government troops at Deynile in Banadir region.
[Shabelle] Reports from Gubta residency in Deynille region told Shabelle media that there have been fighting between government troops in that area.

Damages have been reported to have resulted from the fighting between the members of the federal government troops.

Two soldiers have been confirmed dead and four others are reported to have sustained serious injuries.

The fighting occurred when the two different troops started fighting over money they collected from heavy vehicles and new residential houses built in that region.

The situation now has returned to calm after the Somali police arrived at the scene and intervened.

However the two opponent troops are still at an area not far from each other and are feared to start fighting again.
Posted by: Fred || 04/07/2013 00:00 || Comments || Link || E-Mail|| [325 views] Top|| File under:
Demos in Sudan's Darfur ahead of donors' meet
[Al Ahram] Demonstrations have taken place across Sudan's troubled Darfur region against an international donors' conference which begins on Sunday in Qatar, a civil society activist and other sources said on Saturday.

Some of the 1.4 million people displaced by Darfur's decade-long conflict protested on Friday at their camps near North Darfur's state capital El Fasher, and in Kalma camp, South Darfur, said the activist.

"They demonstrated because there is no security on the ground," added the activist, who asked not to be identified.

Sources in the region said four local residents were

maimed

on Saturday after gunfire was heard in an area about 100 kilometres (62 miles) east of South Darfur state capital Nyala.

The protesters on Friday objected to the Doha conference, where about 400 delegates, including representatives of aid agencies and governments from around the world, aim to woo support for a Darfur "recovery" strategy worth billions of dollars.

"What are they going to do with this money when there is no security?" the activist asked.

Protests also occurred in North Darfur's Kebkabiya, the Central Darfur capital Zalingei, and Nertiti town in the Jebel Marra region, the activist added.

Other sources confirmed that protests took place at camps in Nertiti, near Zalingei, and at Kalma where about 1,000 displaced people demonstrated.

Posted by: Fred || 04/07/2013 00:00 || Comments || Link || E-Mail|| [341 views] Top|| File under: Govt of Sudan
Africa North
April 6 anniversary turns violent as Cairo rallies meet police teargas
[Al Ahram] On Saturday, the April 6 Youth Movement, a leading force behind the 2011 revolution and a powerful actor on the political scene since, commemorated the fifth anniversary of a historic strike in the city of Mahalla with anti-government protests in Cairo and a number of other Egyptian governorates.

The initially peaceful situation in Cairo deteriorated when security forces inside the High Court building fired teargas volleys at the crowds gathered outside.

At the time of publication, festivities between protesters and police were ongoing.

The April 6 Youth Movement, which was founded in 2008 to support striking textile workers in the Delta industrial centre of Mahalla, had announced earlier in the week that it would celebrate the anniversary with protests against the government of Mohamed Morsi, who members argued had failed to deliver on the promises of the revolution.

"We supported President Morsi when he ran for presidency. Now, after he issued his constitutional declaration, rammed through a new constitution and failed to meet the goals of the revolution we have joined the ranks of the opposition," said Ahmed Maher, co-founder of the April 6 Youth Movement.

Particular anger was focused on the interior ministry, which has been a repeated target of April 6's anger in recent weeks.

Other opposition parties, including the Constitution Party, the Strong Egypt Party, Revolutionary Socialists and the Free Egyptians Party, joined in the call for anti-government protests, and banners of their parties were evident on Saturday at the marches.
Posted by: Fred || 04/07/2013 00:00 || Comments || Link || E-Mail|| [311 views] Top|| File under: Arab Spring
April 6 denounces Egyptian police as clashes continue in Cairo
[Al Ahram] The April 6 Youth Movement issued a statement condemning the country's security forces' firing of teargas, as

festivities

continue near the High Court on Saturday night.

"The regime's ministry of interior respond to chants with teargas and birdshot," read the statement published on the movement's official Facebook page.

The movement further accused the ministry of interior of "prostituting" for every regime.

Security forces continue to fire teargas in the late hours of Saturday evening to chase away protesters who keep coming back to the High Court, reported Ahram Online's Sherif Tarek who is at the scene.

Dozens of ambulances have been deployed in Ramses Street, where the High Court is located, according to Tarek.

Numbers of injured has not been released by the ministry of health.

The people want to bring down the regime," protesters loudly chanting as many severely coughed from excessive teargas.

Several thousand protesters had marched from across Cairo to the High Court on the 5th anniversary of the birth of the 6 of April movement to voice opposition to the ruling

Moslem Brüderbund

and to demand the removal of the president-appointed prosecutor-general.

Protests also took place in Mahalla and Mansoura.
Posted by: Fred || 04/07/2013 00:00 || Comments || Link || E-Mail|| [326 views] Top|| File under: Arab Spring
Police fire tear gas at anti-government protesters in Cairo
Police fired tear gas Saturday at anti-government protesters who tried to break into the Supreme Court in Cairo, the online edition of the state-run newspaper al-Ahram reported.


Awfully good of us to resupply them with that...

The protesters, mostly from the opposition April 6 movement, set off fireworks at security forces and chanted slogans against Islamist President Mohammed Morsi, the report said.

The Supreme Court building houses the office of the public prosecutor, who was appointed in November by Morsi in a move that circumvented the constitutional process and angered the judiciary, DPA reported.

The protest outside the court was one of several rallies called by April 6 across Egypt to mark its fifth birthday. The group, which backed Morsi's election in June, now accuses him of behaving like a dictator and tightening his Muslim Brotherhood group's grip on power.

April 6 was a driving force in mobilizing mass protests that eventually forced Hosny Mubarak to step down more than two years ago.
Posted by: Steve White || 04/07/2013 00:00 || Comments || Link || E-Mail|| [338 views] Top|| File under:
Africa Subsaharan
Attackers Storm Nigerian Politician's Home, Kill 11
[An Nahar] Attackers stormed the home of a Nigerian deputy governor on Saturday and slit the throats of two of his guards, while killing nine others in the same village in the restive northeast, police said.

It was unclear who was behind the attack in Midlu village of Adamawa state in the early hours of Saturday, said police

front man

Mohammed Ibrahim. Adamawa Deputy Governor Bala James Ngilari was not at the home at the time.

"The two guards at the deputy governor's house were slaughtered," said Ibrahim, specifying their throats were slit.

"The remaining nine were killed by gun" at different locations.

He said the attacks appeared targeted, with initial information indicating some victims in the village were called out by name.

Ibrahim said he could not provide any further identification of the victims or why they may have been targeted because an investigation was ongoing.

"We have not made any arrests yet but joint military and police teams have been deployed to the village to track down the attackers who are on the run," Ibrahim said.

Islamist

beturbanned goon

group Boko Haram
... not to be confused with Procol Harum, Harum Scarum, possibly to be confused with Helter Skelter. The Nigerian version of al-Qaeda and the Taliban rolled together and flavored with a smigeon of distinctly Subsaharan ignorance and brutality...
has carried out scores of attacks in the region, though Adamawa state has also been embroiled in a feud among members of the ruling PDP party.

Violence linked to Boko Haram's insurgency, including killings by the security forces, have left some 3,000 people dead since 2009.

President
Goodluck Jonathan


... 14th President of Nigeria. He was Governor of Bayelsa State from 9 December 2005 to 28 May 2007, and was sworn in as Vice President on 29 May 2007. Jonathan is a member of the ruling People's Democratic Party (PDP). He is a lover of nifty hats, which makes him easily recognizable unless someone else in the room is wearing a neat chapeau...


on Thursday formed a panel to study whether the Islamists should be offered an amnesty deal to bring an end to the violence in Africa's most populous nation and largest oil producer.

Posted by: Fred || 04/07/2013 00:00 || Comments || Link || E-Mail|| [303 views] Top|| File under: Boko Haram
Bangladesh
Bangla: AL man beaten and hacked to death at madrasa
[Bangla Daily Star] A local Awami League leader was beaten and hacked to death in Bhanga upazila of Faridpur and a makeshift podium of hartal


... a peculiarly Bangla combination of a general strike and a riot, used by both major political groups in lieu of actual governance ...


supporters was vandalised in the capital's Mohakhali by some activists of Hefajat-e Islam during the countrywide hartal and blockade yesterday.

At least 60 people, including a policeman,

were maimed

in

festivities

between the Hefajat men and pro-hartal activists across the country.

The dead man is Nausher Khan, 42, president of Nasirabad union unit AL in Bhanga.
Posted by: Fred || 04/07/2013 00:00 || Comments || Link || E-Mail|| [738 views] Top|| File under: Jamaat-e-Islami
Hefajat men assault journos, beat up female reporter
O brave, brave Lions of Islam!

[Bangla Daily Star] Hefajat-e Islam activists assaulted four journalists including a woman during their long march programme in the capital yesterday.

Of the victims, two are

news hound

s and two camerapersons.



Some of the rally-goers started asking why there was a female journalist in a gathering of men. Soon things got worse and Nadia found herself on the receiving end of a torrent of abuse...

Nadia Sharmeen, Ekushey Television

news hound

, came under attack while covering the radical Islamist group's rally in Motijheel area. Hefajat men also snatched away her purse and mobile phone.

Later, talking to

news hound

s at hospital, Nadia said, "I was attacked because I'm a woman. They said it wasn't a woman's job to cover the rally or the Gonojagoron Mancha movement. They also passed lewd comments and asked me why I was not wearing a headscarf."

First, some of the rally-goers started asking why there was a female journalist in a gathering of men. Soon things got worse and Nadia found herself on the receiving end of a torrent of abuse. At one stage, Hefajat activists physically assaulted her and dragged her out of the rally venue.

She was rescued by fellow journalists and rushed to the emergency unit of Dhaka Medical College Hospital. She returned home after treatment. Doctors advised her at least 15 days' rest to recover from her injuries and the trauma.

A few more female journalists were allegedly attacked during the rally, but they would not be identified in the media.
Posted by: Fred || 04/07/2013 00:00 || Comments || Link || E-Mail|| [327 views] Top|| File under: Jamaat-e-Islami
Caribbean-Latin America
Mexican Army detains El Pipo in Zacatecas state

For a map, click here. For a map of Zacatecas state, click here

By Chris Covert
Rantburg.com

Numerous Mexican federal police and army counternarcotics operations taking place in the center of Zacatecas state have yielded the detention of a Gulf Cartel plaza boss, according to an anonymous correspondent for Borderland Beat.

A large police operation took place Thursday night in Zacatecas city in which the plaza boss was detained, said the correspondent.

According to data from AccesoZac supplied by the correspondent, an alleged suspect identified only as El Pipo was formerly a Los Zetas operative before he went over to the Gulf Cartel. He is suspected of several killings in Zacateas city. Clashes occurred which have split some families whose loyalties are divided between Los Zetas and the Gulf Cartel, which have been vying for territory since 2010.

One of those clashes was a kidnapping and shootout in Zacatecas near the local Walmart and Soriana's stores. A female victim was taken from her vehicle.

"There have been shootings almost daily, especially in Guadalupe, not big balaceras (shootouts)... and in the past few days there have been at least 2 nights when you could hear the helicopters up til really late, 2-4 am, which is unusual," said the correspondent.

Policia Federal units have detained since last Sunday a number of suspected drug traffickers in Zacetacas city area.

According to new accounts which appeared on the websites of El Sol de Zacatecas and NTR Zacatecas news dailies, a total of seven suspects were detained in two separate operations, one on Calle Aragon in España colony and one on a ranch in Mexico Federal Highway 54, known as El Rancho Milagro.

A total of 14 AK-47 rifles, 47 weapons magazines, 700 rounds of ammunition and tactical gear were seized by Mexican security forces in both operations.

The detainees were identified as Delena Felipe Rocha, 30, Jose Manuel Rodriguez Maldonado, 16, Jesus Rubalcaba Ivan Nava, 19, Raul Rodriguez Mora, 27, Guadalupe Macias Emilio Esquivel, 20, Jairo Reyna Gonzalez, 18 and Hector Manuel Romero Garcia, 38.

Quantities of crack cocaine and powder cocaine packaged for retail sale were seized as well as an undisclosed amount in cash.

Several police actions took place Friday and Saturday, including a shootout on the road between Jerez municipality and Fresnillo between an element of the Mexican Army and armed suspects. According to a post on its Facebook page, AccesoZac claimed dead bodies were left on the road.

Last Tuesday a Mexican Army drug raid took place in Nochistlan municipality where soldiers secured two methamphetamine drug laboratories seizing large quantities of precursor materials.

According to its Facebook posting, a Mexican Army unit two days later detained two municipal police agents for violations of Mexico's Firearms and Explosives Act. The Mexican Army is charged with enforcing Mexico's federal gun laws.

Chris Covert writes Mexican Drug War and national political news for Rantburg.com
Posted by: badanov || 04/07/2013 00:00 || Comments || Link || E-Mail|| [324 views] Top|| File under:
India-Pakistan
Muttahida activist shot dead in Orangi
[Dawn] An activist of the Muttahida Qaumi Movement


...English: United National Movement, generally known as MQM, is the 3rd largest political party and the largest secular political party in Pakistain with particular strength in Sindh. From 1992 to 1999, the MQM was the target of the Pak Army's Operation Cleanup leaving thousands of urdu speaking civilians dead...


was

bumped off

in Orangi Town early Friday morning, police said.

They added that the incident took place in Sector 8½ in Gabol Colony near Gabol Park where

gunnies

riding a

cycle of violence

opened fire on Mohammad Dilawar Khan Yousafzai, 35.

The victim

was struck down in his prime

.

The police shifted the body to the Abbasi Shaheed Hospital for medico-legal formalities. Hospital sources said that the victim had been hit by eight bullets.

Following the killing, tension gripped the locality leading to immediate closure of commercial activities.

The victim was an active member of Orangi Town's MQM Unit 122, according to the area police.

He was a resident of Sector 13-G, Orangi Town, and an employee of the Sindh agriculture department, the police said.

He was targeted as he stepped out of Ghausia Masjid in Gabol Colony after offering Friday prayers.

The police said that the victim had been released from jail over a year ago. He was still wanted to police in several criminal cases.

The police said that the victim was a veteran party worker who was active during the 1990s also. After learning about the killing, a large number of party workers reached the Abbasi Shaheed Hospital where Mr Yousafzai's body had been taken to.

The MQM coordination committee, meanwhile, condemned the killing of Mr Yousafzai. The committee said the victim was a worker of Qasba Colony's Aligarh Sector 122-B of the party. The MQM statement added that the killing was part of a conspiracy to foment unrest in the city before the upcoming general elections.

Posted by: Fred || 04/07/2013 00:00 || Comments || Link || E-Mail|| [345 views] Top|| File under:
'TTP man' killed in Lasi Goth
[Dawn] A suspected

Death Eater

said to be associated with the outlawed Tehrik-e-Taliban Pakistain was killed in a shootout with Rangers in the suburbs of the city on Friday evening, official sources said.

They said that paramilitary troops got information regarding the presence of some suspects in Lasi Goth, an area near Sohrab Goth, and they cordoned off the neighbourhood.

While they were taking positions,

faceless myrmidons

opened fire on Rangers personnel, who returned fire. Heavy firing from both sides lasted for about half an hour and a

maimed

suspect was jugged
Don't shoot, coppers! I'm comin' out!
He was taken to the Jinnah Postgraduate Medical Centre, where he died during treatment.

"The

Death Eater

was identified as Naimatullah Mehsud who belonged to the TTP," said a senior Rangers officer.

He said that weapons and some documents were also recovered from him. However,


it's easy to be generous with someone else's money...


he did not share details of the documents.

The shootout took place a few days after a deadly attack on a Rangers truck in Korangi in which four soldiers were killed.

Earlier on Friday morning, the Rangers conducted a search operation in the Sohrab Goth area and incarcerated
I ain't sayin' nuttin' widdout me mout'piece!
several suspects.

Posted by: Fred || 04/07/2013 00:00 || Comments || Link || E-Mail|| [308 views] Top|| File under: TTP
Iraq
Suicide attack kills 25 in Iraq
A coordinated attack involving a suicide bomber at an open-air election campaign meeting in central Iraq killed 25 people on Saturday, the latest in a spike in unrest two weeks before provincial polls.

Supporters of Muthanna Ahmed Abdulwahid, a Sunni Arab candidate for the Azimun Ala al-Bina (Determined to Build) party, a small local list, had been gathered at around lunchtime in the restive city of Baquba, 60 kilometres (35 miles) north of Baghdad.

As they were meeting, a terrorist militant threw a grenade before a splodydope suicide bomber then blew himself up, a police colonel and a medic at Baquba hospital said.

At least 25 people were killed and 60 others were wounded, the officials said, though Abdulwahid appeared to have been unharmed.
Posted by: Steve White || 04/07/2013 00:00 || Comments || Link || E-Mail|| [306 views] Top|| File under: al-Qaeda in Iraq
Israel-Palestine-Jordan
Boys Will Be Boys: Israeli Cyber Activists Attack Anti-Israel Hackers
[Jpost] Israeli hackers break into website coordinating an online attack on Israeli websites, target Pak websites.

Israeli hackers responding to a campaign to launch cyber-attacks on the country's websites and Facebook accounts responded by breaking into the server hosting a major anti-Israeli hacking nerve center.


*snicker*' Nobody expects the Spanish Inquisition!

The website, OpIsrael.com, which was run by the Anonghost hacking group to help coordinate an online attack on Israel, was taken over by an Israeli hacker calling himself EhIsR.


"Welcome to the big leagues, lads."

Under the heading "A few forgotten facts," the hacker posted content such as "Israel became a nation in 1312 BCE, 2,000 years before the rise of Islam."

A video interview of Wafa Sultan, a Syrian critic of Islam, was also posted. Earlier, hackers operating under the name of "Israeli Elite" broke into websites in Pakistain and installed images of IDF soldiers and the Israeli flag.


In one fell swoop confirming every single paranoid idea about juices held by those poor denizens of the Land of the Pure, including the true ones.

On the other side of the cyber-divide, anti-Israel hackers claimed to have broken into hundreds of Israeli Facebook accounts, and updated their Twitter account with a list of Israeli websites they said have been hacked.

Roni Becher, who heads the cyber-attack division of the Avnet information security company said, "At this stage, we are mainly seeing a buildup of tension and power struggles between Israeli hackers and hackers from various groups who have joined Anonymous. Anonymous hackers are updating lists of websites they intend to attack."

"In general, it is apparent that many organizations are making efforts to stop the attack, or at least to minimize damages," he added.

Meanwhile,


...back at the desert island, Irene was indignant at the thought of doing such a thing without benefit of clergy...


a list began circulating the internet Saturday of official Israeli websites that are currently either already under attack by the anti-Israel group, or sites they plan to bring down as part of their OpIsrael internet operation. The list includes the official website of the Prime Minister's Office, the Israeli Defense Forces website, and more. Already under siege by the group is the official site of the Ministry of Education which came under attack early Sunday.

The Anonymous group's took to their official OpIsrael Twitter account to send a personal message to members of Israel's government:

"To the government of Israel: Welcome to the Hackintifada #FreePaleostine."

These statements follow an ongoing threat from Internet hackers belonging to the Anonymous group to launch a massive cyber-attack on Israel Sunday, which is Holocaust Memorial Day.

Nir Gaist, chief technology officer and founder of the Nyotron computer security firm, told The Jerusalem Post last week that the attack is not a national security issue, but called on home users to increase awareness, change passwords and not open strange or suspicious emails.

To avoid Facebook viruses, users should be on the lookout for strange messages on the social networking site, or avoid going on it altogether for the next day or two.
Posted by: trailing wife || 04/07/2013 00:00 || Comments || Link || E-Mail|| [352 views] Top|| File under:
Hamas Police Disperse Demo by Salafist Mothers
[An Nahar]

Hamas, always the voice of sweet reason,

police on Saturday dispersed a protest in the

Gazoo

town of Rafah by Salafist women to demand the release of members of the hardline Islamist movement, an Agence

La Belle France

Presse correspondent said.

Witnesses said the women, who numbered around 30, were veiled and accompanied by children, carried a banner which read: "Where are human rights


When they're defined by the state or an NGO they don't mean much...


organizations when our children are tossed in the clink
Drop the rosco, Muggsy, or you're one with the ages!
Police dispersed the demonstration without incident.

According to sources close to the Salafists


...Salafists are ostentatiously devout Moslems who figure the ostentation of their piety gives them the right to tell others how to do it and to kill those who don't listen to them...


, Hamas which rules the

Gazoo

Strip has arrested several members of the movement following rocket attacks on Israel. The interior ministry denies any arrests for "resistance against the occupation."

Posted by: Fred || 04/07/2013 00:00 || Comments || Link || E-Mail|| [333 views] Top|| File under: Hamas
Southeast Asia
Buddhist-Muslim Tensions Spread as 8 Detainees Die in Indonesia
[NY Times] Simmering religious and ethnic violence in Myanmar spread beyond its borders on Friday when a brawl broke out at an immigration center in Indonesia between

Moslem

and Buddhist detainees, leaving 8 dead and 15

maimed

, officials said.

A group of 117 Rohingya refugees and 11 Buddhists accused of illegal fishing, all from Myanmar, were being held together in the same area of a government detention center in Belawan, a port city in North Sumatra Province, when fighting erupted just after midnight, said Herianto, a

front man

for Indonesia's Department of Immigration in Jakarta.

"There were eight fishermen killed," said Mr. Herianto, who like many Indonesians goes by one name. "The injured detainees were Rohingya," a

Moslem

ethnic group in Myanmar.

The disturbance erupted around 12:45 a.m., with the detainees using metal and wood from broken chairs to attack one another, according to Sabarita Ginting, an immigration office spokeswoman in Medan, the

bustling provincial capital

.

The police subdued it by midmorning, Indonesia's Metro TV and Detikcom news portal reported.

The

News Agency that Dare Not be Named

, quoting the local police, reported that the clash began when a

Moslem

Rohingya confronted a Buddhist fisherman about sectarian violence in Myanmar.

The government of Myanmar said it would seek more information about the deaths. "I am not clear why the Indonesian authorities put those groups in the same place during this tense period," said U Zaw Htay, a director with President Thein Sein's office.


Probably because they're foreigners. If they're all "Burmese" just toss 'em in together.


Vivian Tan, a regional spokeswoman for the Office of the United Nations
...an organization whose definition of human rights is interesting, to say the least...
High Commissioner for Refugees in Bangkok, said the detention center's detainees were usually a mix of foreign asylum seekers, refugees like the Rohingya and people enjugged
Maw! They're comin' to get me, Maw!
for illegal entry, like the Buddhist fishermen.
Posted by: Fred || 04/07/2013 00:00 || Comments || Link || E-Mail|| [348 views] Top|| File under:
Syria-Lebanon-Iran
Army Seizes Truck Carrying Weapons, Explosives in Baalbeck's al-Labwa
[An Nahar] The Army on Saturday seized a truck carrying weapons in Baalbeck's al-Labwa region, the state-run National News Agency reported.

"Two men, a Lebanese and another without any documents of identification, were locked away
Youse'll never take me alive coppers!... [BANG!]... Ow!... I quit!
in al-Labwe for possessing weapons in their truck," a statement by the Army Command said.

It detailed: "The men had in possession medium and light weapons, ammunition, a remote

bomb

and other explosive machines, and electric wires, amongst other things".

"They were all hidden in metal sheets that were especially made for this purpose," the military communique pointed out.

The army has launched an investigation with the arrested men and will hand them over along with the seized weapons to the competent court.

MTV had said earlier on Saturday that the Lebanese army seized a truck carrying weapons in the Northern Bekaa region.

Meanwhile,


...back at the Council of Boskone, Helmuth had turned a paler shade of blue. Star-A-Star had struck again...


al-Jadeed television reported: "The army has seized a truck at the Bekaa's al-Labwa checkpoint for carrying heavy weapons".

Posted by: Fred || 04/07/2013 00:00 || Comments || Link || E-Mail|| [328 views] Top|| File under:
Syria air raids target Aleppo Kurds
Syrian warplanes Saturday raided a flashpoint majority Kurdish district in the northern city of Aleppo, a watchdog said, while air strikes were also reported on the outskirts of Damascus.

"A warplane raided the west of Sheikh Maqsud in Aleppo city, killing at least five civilians and wounding several others," said the Syrian Observatory for Human Rights, as violence in the politically sensitive neighbourhood escalated.

The area targeted by the air strike is under control of the Democratic Union Party (PYD), Syria's branch of the Kurdistan Workers' Party (PKK), Abdel Rahman told AFP.

"We can see a clear drive by the army to attack the Kurds in recent days. The PYD is being dragged by the army into Syria's conflict," he said.

Up until now, Syria's Kurds have been split over Syria's bloody revolt, with most trying to maintain neutrality.

Amateur video shot in the neighbourhood and distributed by the Syrian Revolution General Commission, a grassroots network of activists, showed burnt bodies lying in rubble. The footage was reportedly filmed in the strike's aftermath.

Elsewhere, the air force targeted Al-Hajar al-Aswad in southern Damascus and Qadam in the southwest, said the Britain-based watchdog. Al-Hajar al-Aswad was also struck by mortar rounds and rockets, activists in the capital said.

Warplanes also raided Yabrud near Damascus and Qusayr in the central province of Homs, as regime tanks shelled rebel enclaves in Homs city.

In Damascus, mortar rounds hit Baramkeh in the heart of the city, said the Observatory, as rebels pressed their campaign to break into the regime's key bastion.
Posted by: Steve White || 04/07/2013 00:00 || Comments || Link || E-Mail|| [322 views] Top|| File under:
Who's in the News
38
[untagged]
10
Arab Spring
5
Govt of Pakistan
3
Jamaat-e-Islami
2
Govt of Syria
2
Hamas
1
al-Qaeda
1
Govt of Sudan
1
Taliban
1
al-Shabaab
1
TTP
1
al-Qaeda in Iraq
1
Boko Haram
Bookmark
E-Mail Me
The Classics
The O Club
Rantburg Store
The Bloids
The Never-ending Story
Thugburg
Gulf War I
The Way We Were
Bio
Merry-Go-Blog
Hair Through the Ages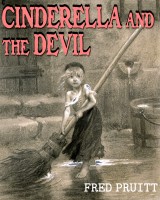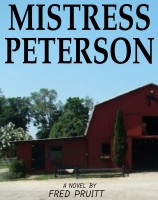 On Sale now!


A multi-volume chronology and reference guide set detailing three years of the Mexican Drug War between 2010 and 2012.

Rantburg.com and borderlandbeat.com correspondent and author Chris Covert presents his first non-fiction work detailing the drug and gang related violence in Mexico.

Chris gives us Mexican press dispatches of drug and gang war violence over three years, presented in a multi volume set intended to chronicle the death, violence and mayhem which has dominated Mexico for six years.
Click here for more information


Meet the Mods
In no particular order...


Steve White
Seafarious
Pappy
lotp
Scooter McGruder
john frum
tu3031
badanov
sherry
ryuge
GolfBravoUSMC
Bright Pebbles
trailing wife
Gloria
Fred
Besoeker
Glenmore
Frank G
3dc
Skidmark
Alaska Paul



Better than the average link...



Rantburg was assembled from recycled algorithms in the United States of America. No trees were destroyed in the production of this weblog. We did hurt some, though. Sorry.
3.235.238.217