Afghanistan
U.S. reconciliation offer "lunatic": Taliban spokesman
And, you must admit, they do know "lunatic"...
KABUL (Reuters) -- Taliban insurgents reject a U.S. offer of "honorable reconciliation," a top spokesman said on Wednesday, calling it a "lunatic idea" and saying the only way to end the war was to withdraw foreign troops.

With the Afghan conflict now in its eighth year, NATO-led forces and the Taliban are locked in a bloody stalemate with violence set to rise further this year as more U.S. troops arrive and seek to contain the insurgency ahead of August elections.


Some stalemate: we set the traps and they die ensnared ...


Continued on Page 49
Posted by: tu3031 || 04/01/2009 10:56 || Comments || Link || E-Mail|| [6484 views] Top|| File under:
Arabia
Yemen: Two Dutch tourists abducted in capital
(AKI) - Two Dutch tourists were abducted on Tuesday in the Yemeni capital Sanaa and taken to a mountainous area. They were allegedly kidnapped by militants from the al-Siraj clan, which are part of a local tribe.

"At the moment we are busy trying to pinpoint exactly where the two Dutch tourists were taken. It is a man and his wife, and they were abducted in the area of Dabian, in the province of Sanaa," said Numan Duid (photo), the prefect of Sanaa, quoted by government Internet site Almotamar.

Following their abduction, the tourists are said to have been taken to the region of Bani Dhebyan where the tribe lives, located 30 kilometres east of Sanaa.

Unnamed sources quoted by Yemeni site Mareb said the kidnapping is in retaliation against Yemeni security forces after police allegedly injured three members of the tribe in the north of the country in April 2008.

The same tribe has also been held responsible for the kidnapping of three German tourists last year, demanding members of their family be freed in return the hostages' release. The tribe reportedly received a ransom of 100,000 dollars for the tourists' release a week later.
Posted by: Fred || 04/01/2009 00:00 || Comments || Link || E-Mail|| [6479 views] Top|| File under:
Bangladesh
18 more sepoys held for mutiny
Rab yesterday detained 18 BDR personnel in connection with the massacre and looting of gold ornaments during the bloody mutiny at the Pilkhana BDR headquarters.

The law enforcers detained them from Pilkhana after being ascertained through video footages and information from intelligence agencies of their involvement in dumping army officer's bodies in mass graves and looting gold ornaments during the mutiny, Rab sources said.

The total number of arrestees in the BDR mutiny case has reached 800 as 35 more suspected BDR mutineers were shown arrested in the case yesterday.

Meantime, a Dhaka court placed eight more BDR jawans on a three-day fresh remand for interrogation. About 131 people mostly BDR members have been taken on remand in connection with the mutiny case filed with the Lalbagh Police Station on February 28. The 18 detainees divulged important information about killings, looting and destroying the evidences of the carnage, said Rab in a press release.

The detainees are nayek subedars Abdul Kader and Abdul Mannan, havildars Abu Zafar and Rafiqul Islam, nayeks Entaj Ali and Firoz Mia, sepoys Mizanur Rahman, Rahidul Islam, Mizanur Rahman (2), Mehedi Hasan, Shahinur Al-Mamun, Rafiqul Islam, Mofakkharul Islam, Abdur Rahman, Mukul Hossain, Rafiqul Islam (2), Mazharul Islam and Jahangir Alam.

Rab will hand over them to Lalbagh Police Station that recorded the mutiny case.

Of them, two were detained after looted gold ornaments had been recovered from their village homes in Bogra and Naogaon, Rab sources said.

Meanwhile, the Criminal Investigation Department (CID), tasked with probing the case, recorded statements of around 50 more people living around the Pilkhana BDR headquarters.

"We have started taking statements of the people residing around Pilkhana since Sunday to gather information about the massacre. We have received some valuable information," said CID Senior Assistant Superintendent of Police Abdul Kahar Akand, also investigation officer of the case.

Senior CID investigators discussed the progress in the probe into the case at a meeting at Pilkhana yesterday.

Our court correspondent adds: Dhaka Metropolitan Magistrate Tofael Hassan granted the petition for showing the 35 suspected BDR mutineers arrested in the case and sent them to the Dhaka Central Jail as the CID did not pray for their remand. It also put 15 other suspects in prison after they were produced before it on completion of their five-day remand.

The same court placed eight other suspected BDR jawans on a three-day fresh remand. They are Sepoys Abu Taher, Nafiul Kazi, Joynul Abedin, Masud Ahmed Khan, Shafiul Azim, Asaduzzaman, Kamruzzaman and Raihan Chowdhury.

In the forwarding to the court, the CID said the eight have already divulged important information about the carnage and need to be remanded further for more information.
Posted by: Fred || 04/01/2009 00:00 || Comments || Link || E-Mail|| [6470 views] Top|| File under:
China-Japan-Koreas
Norks pinch Hyundai staffer
North Korea on Monday morning arrested a Hyundai Asan staffer working at the joint Kaesong Industrial Complex on charges of insulting the regime. A South Korean government official said North Korea claims the staffer denounced the political system, and "sought to corrupt a North Korean female worker and cajole her into defecting from the North." The veracity of the claim could not be confirmed.

"Around 11:50 a.m., the immigration office of North Korea's Kaesong Industrial Complex sent a telephone message that they are investigating a South Korean staffer in the industrial park in accordance with relevant regulations," the Unification Ministry said.

A cross-border agreement on the Kaesong Industrial Complex and the Mt. Kumgang tourist area stipulates that if a South Korean staffer violates laws and regulations there, North Korea will investigate and notify South Korea of the violation, and warn, fine or deport the offender.

Observers say it is improbable that a staffer with Hyundai Asan, which has been Pyongyang's main South Korean business partner for years, intentionally made remarks that would irritate the North at a time when it is imminently launching what the West believes is a ballistic missile. A researcher with a South Korean government-funded think tank said it is more likely the North is holding the man hostage, much in the way it has arrested two U.S. journalists for on charges of spying.


No doubt a tearful confession will be extracted followed by deportation -- if the SKors don't protest too much when the satellite missile is launched.
Posted by: Steve White || 04/01/2009 00:00 || Comments || Link || E-Mail|| [6473 views] Top|| File under:
India-Pakistan
Dawood's younger brother Noora dead
Fugitive underworld don Dawood Ibrahim's younger brother Noora died of kidney failure compounded with abdominal cancer in a private hospital in Dubai at around 4 am local time on Tuesday, relatives said. Noora, the fourth of the five brothers, is survived by six daughters.

The Interpol had issued a red corner notice against him. Noora was wanted by the police in several cases of forgery, fake currency and extortion. He is also accused of threatening several film producers and directors. There was confusion in the family about where to perform his last rites. Sources said a few family members wanted the burial to be conducted in Dubai while others wanted to bring the body to Mumbai.

Senior police officials said that Noora escaped to Pakistan after the 1993 Mumbai serial blasts and had been living there with Dawood ever since. Sources said that he was running the extortion empire of the Dawood's empire in Mumbai.

Dawood's family lawyer Shaym Keswani confirmed Noora's death. "The Mumbai police wanted to deport him. He had just one petty case in Mumbai," said Keswani. Relatives said that Noora was an alcoholic. They also said he was passionate about poetry and ghazals.

Officials from the Intelligence Bureau and the R&AW have upped their alerts as the funeral is likely to be attended by several key aides of the D-Company who are in the world's most-wanted list of absconders.
Posted by: john frum || 04/01/2009 18:47 || Comments || Link || E-Mail|| [6477 views] Top|| File under:
Trained pilots in India on terror mission
MUMBAI: Security agencies have been placed on high alert following an intelligence report that 7-8 trained pilots and around a dozen women fidayeen have entered the country on a mission to carry out terror strikes and hijackings.

Security arrangements across the country have been beefed up following the input that was received six days ago by Maharashtra police and some other security agencies. This was three days before the threat e-mail landed at the Taj Mahal hotel in Mumbai and a Taj property in Chennai.

All security agencies have now been briefed about a group of 20 people entering India. A source said, "A group of 20 people, who could be Pakistani nationals, have entered the country to carry out terror strikes or a plane hijack. The group includes seven trained pilots and 13-14 women."

The latest intelligence is also one of the most serious threat intimations received by the aviation ministry. "While we have been receiving terror threats repeatedly after 26/11, the current input is clearly the biggest one airports have received so far," said an official.

The message was conveyed to the Bureau of Civil Aviation Security (BCAS), which forwarded it to all airports across the country.

For the aviation sector, the message revives memories of the IC-814 hijacking by Jaish-e-Mohammed operatives on December 24, 1999.

"As it is, security is tight due to continuing perception of terror threats post the bombings across the country and the 26/11 Mumbai attacks. This message has yet again put pressure to plug all loopholes, if any," said an official.

"Places regarded as valuable targets are under watch," he added. The input doesn't specify the age group of the suspected Pakistani terrorists. Nor does it say how the group sneaked in. A senior intelligence official said, "We cannot take a chance. This group may also be planning to disrupt the Lok Sabha elections this month."

Posted by: john frum || 04/01/2009 18:15 || Comments || Link || E-Mail|| [6486 views] Top|| File under:
Nine Maldivians arrested in Waziristan
Nine Maldivians have been arrested with weapons near the Pakistani-Afghan border, the minister of defence and national security has revealed. According to Ameen Faisal, none of the detainees had criminal records, but Minivan News has learnt that one, Ali Shafeeq, 25, of R.Kandholhudhoo, had been arrested for his involvement in the bomb blast in September 2009, which injured 12 tourists in Male's Sultan Park. He was later cleared of all charges and released.

Addressing press today, Ameen said all nine travelled on three separate flights to Pakistan on various dates between the 27 February and the 1 March. Two were arrested in Waziristan on the 11 March and a further six on 12 March. The departure and arrest dates of the ninth person remain unknown. Faisal added the ministry had not yet discussed a course of action with the Pakistani government.

The news comes two weeks after the South Asian News Agency reported that three Maldivians had been arrested for illegally entering Waziristan. "This is very miserable and dangerous issue," said Ameen. "Because of this, there might be difficulties for Maldivians in travelling abroad." The minister said there were no reports of Maldivians being killed in terrorist activities, adding they Maldivians usually travel abroad for educational or health reasons.

Yesterday, Ahmed Saleem, the president of the Human Rights Commission Maldives (HRCM), said the commission had received reports about Maldivians enlisting with terrorist organizations and there were a number of dead Maldivians who could be classified as extremists. "I don't think killing people and going on jihad are allowed in Islam," said Saleem.

The remaining eight arrested were: Yoosuf Izadhy, 38, of M.Nicosia in Male', Ahmed Ashraf, 31, of Hdh.Vaikaradhoo; Abdullah Sameer, 38, of Sh. Lhaimagu; Ali Faiz, 31, of Hdh.Vaikaradhoo; Moosa Yoosuf, 30, of L.Kalhaidhoo; Yoosuf Mohammed, 52, L.Kalhaidhoo; Mohammad Zuhree, 28, of Gdh. Dhaandhoo; and Arif Ahmed, whose details are as yet unknown.

After the Sultan park bombing, three Maldivians were sentenced for 15 years in prison in December 2007 after confessed to planting a device to "target, attack and injure non-Muslims, to fulfill jihad". Ten Maldivians were wanted by Interpol for their alleged involvement in the attack; some were believed to be hiding out in Pakistan. One suspect was arrested in mid-January at Male' International Airport on his return from Pakistan where he has been living since Interpol issued a warrant for his arrest.
Posted by: ryuge || 04/01/2009 10:31 || Comments || Link || E-Mail|| [6464 views] Top|| File under:
U.S. expands Pakistani drone-strike zone; 12 dead
PESHAWAR, Pakistan (Reuters) -- A pilotless U.S. drone fired a missile at a Taliban compound in Pakistan's Orakzai region on Wednesday, killing 12 people in the first such attack in the area, a security official and residents said.

The raid came a day after Pakistani Taliban leader Baitullah Mehsud said his group had carried out an assault on a police training center in the eastern city of Lahore in retaliation for U.S. drone attacks. The missile hit a compound of a Taliban commander loyal to Mehsud, Hakimullah Mehsud, and 12 people were killed and 13 wounded.

Hakimullah Mehsud later spoke to Reuters and said six of his fighters were among the dead. He vowed dire revenge™. "This wasn't a minor thing. The pain of this attack will be felt in Islamabad," he said by telephone from an undisclosed location.


So...does he have Reuters on speed dial or does Reuters have him on speed dial?


He did not elaborate but said his men would not give up their fight: "Let the Americans use all their drones, we'll fight them on the battlefield."

Another Taliban official who declined to be identified said an Arab militant known as Kaka was also killed in the attack.


Kaka is...kaka.


The United States, frustrated by an intensifying insurgency in Afghanistan getting support from the Pakistani side of the border, began launching more drone attacks last year. Since then, more than 30 U.S. strikes have killed about 300 people, including mid-level al Qaeda members, according to reports from Pakistani officials, residents and militants.

Pakistan objects to the strikes. Officials say about one in six of the strikes over the past year caused civilian deaths without killing any militants, and that fuels anti-U.S. sentiment, complicating the military's struggle to subdue violence. The concentration of strikes in Waziristan was also pushing some militants eastwards, deeper into Pakistan, officials say.

Orakzai has been one of Pakistan's most peaceful Pashtun regions but Taliban are known to have infiltrated the area, as they have done elsewhere in the northwest. U.S. officials say success in Afghanistan is impossible without tackling militant enclaves in northwest Pakistan, where Taliban battling Western forces rest, regroup and train, and al Qaeda plots violence.

U.S. President Barack Obama announced a review of policy toward Afghanistan and Pakistan last week, vowing to tackle militants in the ungoverned Pakistani border areas.

The New York Times said last month the United States was considering expanding its covert war to Baluchistan, a sprawling province of deserts and jagged mountains on the border of violence-plagued southern Afghanistan.

About 150 clerics and elders from Taliban leader Mehsud's tribe held a protest in the town of Tank, in North West Frontier Province, to condemn the drone strikes. One cleric, Hassam-ud-din, told the crowd the government approved the U.S. strikes but should stop them immediately.

The government denies reports it has quietly given permission for the strikes and that the drones are launched from a secret air strip in Pakistan. Early last year, the United States stopped forewarning Pakistan about the strikes because of suspicion some Pakistani agents were tipping off militants they regarded as assets.
Posted by: tu3031 || 04/01/2009 09:47 || Comments || Link || E-Mail|| [6468 views] Top|| File under:
Pakistan: Siege suspects interrogated
(AKI) - Pakistani interrogators on Tuesday grilled four suspects, including an Afghan, captured during Monday's deadly police academy siege in Manawan on the outskirts of Lahore. Pakistani Taliban have claimed responsibility for the attack.

Eighteen people, including two civilians, eight policemen and eight militants, were killed and 95 people injured during an eight-hour battle between gunmen and security forces to regain control of the academy, according to the interior ministry.

Seven police cadets, a civilian and four attackers died in the assault, in which the militants were armed with guns, hand grenades and explosives vests.

It was the second gun attack on Lahore this month, sparking fears that violence is seeping out of the lawless tribal areas on the Afghan border and into the heart of Pakistan.

The chief suspects in the high-level investigation are either homegrown groups or Taliban and Al-Qaeda militants holed up in the tribal areas on the border with Afghanistan.

Interior ministry chief Rehman Malik talked about possible 'foreign hands.' The police academy attack took place near the border with India.

"Terrorists are coming from Fata. They get help from across the border,' he said. 'Where do they get weapons and new vehicles?" he said.

Rehman urged the country to unite against insurgents, warning it had a choice between letting the Taliban take over and uniting to fight them. Pakistan's integrity was "in danger," he said.

Mourners gathered for funeral prayers for seven of the dead at a police building in central Lahore on Tuesday. The coffins, wrapped in Pakistani flags, were lined up under a canopy.

Heavy security was in place for the funerals and armed commandos were deployed on rooftops around the building. Police have been criticised for being 'soft' targets for extremists attacking the security forces in Pakistan.

"The attack is yet another reminder of the threat that Pakistan faces from violent extremism," said British foreign minister David Miliband.

"It is a threat that the international community must help Pakistan to tackle, in the interests both of Pakistan's people and of wider stability," he added.

The Manawan attack came four weeks after gunmen ambushed the Sri Lankan cricket team's bus in Lahore, killing eight people before calmly walking off unchallenged.

Pakistani officials said the attack against the Sri Lankan cricket side bore the hallmarks of the November 2008 assault on Mumbai. Around 170 people died in the attack, blamed on Pakistani militants.

United States president Barack Obama's new stategy has put Pakistan at the heart of the fight against Al-Qaeda and the Taliban-led insurgency in Afghanistan.
Posted by: Fred || 04/01/2009 00:00 || Comments || Link || E-Mail|| [6466 views] Top|| File under: al-Qaeda in Pakistan
Four Afghan among 5 suspects arrested in Bahawalpur
The Bahawalpur police on Tuesday arrested five suspected persons, including four Afghan, in different raids here. The police said that police uniforms and number plates were recovered from the suspects' possession.
Posted by: Fred || 04/01/2009 00:00 || Comments || Link || E-Mail|| [6473 views] Top|| File under: al-Qaeda in Pakistan
5 more persons involved in Manawan attack arrested
Five more persons, involved in the terror attack here in Manawan, were arrested from various areas of Lahore. Sources said that these arrests were made on pointing out by a terrorist Hijratullah, who was arrested from Manawan. These persons were arrested from the areas of Bhati, Harbanspura, Data Darbar and Nishter Colony. Arms and ammunition, fake NICs and hand grenades were d recovered in huge quantity from these persons. According to the sources, Hijratullah himself was residing in a rented house in Walton, an area of Lahore while he had told his landlord that he was going to China for purchasing children's toys and sell in Lahore
Posted by: Fred || 04/01/2009 00:00 || Comments || Link || E-Mail|| [6474 views] Top|| File under: al-Qaeda in Pakistan
Baitullah claims responsibility for Manawan attack
[Geo News] WANA: Banned Tehreek-e-Taliban Pakistan chief Baitullah Mehsud has claimed responsibility for carrying out attack on Manawan Police Training Center in Lahore on Monday, saying that TTP was not involved in terror attack on Sri Lankan Cricket Team and suicide attacks in Mosques.


The mosques might be other branches of the TTP, or controlled directly by al-Q. Some of the mosque kabooms were imambargahs, which are Shiite mosques, so that'd prob'ly be Lashkar-e-Jhangvi keeping their hand in even though al-Q pretty much owns them now. I think the last one, in Jamrud, was in conjunction with shelling the bridge to cut supply lines to Jalalabad.


However, he said the man arrested from Manawa Police Station premises allegedly involved in the attack was not the member of his organization and he had nothing to do with him.


He was just wandering by with a pocketful of grenades...


Talking to reporters on phone from undisclosed location here on Tuesday, he made it clear that they will continue the revenge attacks unless drone attacks were stopped. "We are capable to carry out such attacks that could surprise the government and few such attacks would be carried out in next few days", he warned.


No skin off the American fore. Tough nails for the Paks.


TTP chief said that the government of Pakistan had announced support to the new US policy and Zardari's policy is that of US policy, adding that on the one side Zardari opposed drone attack on media but on the other is supporting it secretly.


And on the third hand he's opposing it, whilst on the fourth hand he's in favor. We're pretty used to Pak pols now.


He said US being hundreds of kilometers away from here, came and destroyed the Taliban government in Afghanistan and has failed completely because neither it established peace nor control drugs. About US reward of $ 0.5 million of his head, Baitullah Mehsud said, "he is capable to get rid of US and being a free man will take revenge from US inside it but in the meantime we are taking revenge from Pakistan".


That probably made sense in the original Gibberish.


Condemning suicide attacks inside Mosques he said that his organization had nothing to do with such un-Islamic practices. Meanwhile, media also quoted TTP chief as saying that he was planning a big attack on Washington that would be surprising for the whole world.


Brilliant move, now that attention span in the U.S. has drifted from the War on Terror to partisan pie fights and looting the remains of the treasury.


According to media report, in audio message, Baitullah said he will target Pakistani military in return to drone attacks. According to the report, Baitullah also claimed responsibility for attacks on police station in Sitara Market and police checkpost in Bannu.

This article starring:
Tehreek-e-Taliban Pakistan
Baitullah Mehsud
Tehreek-e-Taliban Pakistan
Posted by: Fred || 04/01/2009 00:00 || Comments || Link || E-Mail|| [6473 views] Top|| File under: TTP
Iraq
Iraq: Police station targeted in suicide attack
(AKI) - At least eight people have been killed and 38 wounded in a truck bomb blast on Tuesday in the restive northern Iraqi city of Mosul, capital of the Nineveh province. "The toll from the truck bomb blast that targeted a police headquarters in al-Mahatta area has reached 38 wounded, including 17 cops, and seven dead," said Iraqi news agency Voices of Iraq, quoted an unnamed local security source.

The attack took place at the headquarters of a unit of the local police force, located near the city's train station in central Mosul.

A large flatbed truck approached the rear gate and asked a police officer who was manning the checkpoint to allow him to make a U-turn. The truck was allowed to enter the compound before it exploded.

Iraqi and US military commanders say Mosul is the last remaining urban stronghold of Al-Qaeda in Iraq.
Posted by: Fred || 04/01/2009 00:00 || Comments || Link || E-Mail|| [6473 views] Top|| File under: Iraqi Insurgency
Israel-Palestine-Jordan
Egypt destroys a few more Gaza smuggling tunnels
CAIRO - The Egyptian authorities have destroyed six tunnels used to smuggle contraband fuel and food to the Gaza Strip, the official MENA news agency reported on Tuesday. The tunnels along Egypts border with the Hamas-ruled Gaza Strip also contained piping, toys, car spare parts as well as clothes and other products destined for the Palestinians.

MENA did not say when they were discovered or when they were destroyed.

Egypt installed surveillance cameras along its border with Gaza as part of efforts to curb arms smuggling into the Palestinian territory, an Egyptian security official said at the end of January. He said it was the first phase of a high-tech security system being installed with US assistance, to bolster ceasefires that Israel and Hamas declared on January 18 to end the Jewish states 22-day war on Gaza.

MENA also reported that security officials seized pick-up trucks that were transporting cattle and electricity generators to Gaza across Egypts Sinai peninsula, without providing a date.
Posted by: Steve White || 04/01/2009 00:00 || Comments || Link || E-Mail|| [6467 views] Top|| File under:
Who's in the News
62
[untagged]
3
al-Qaeda in Pakistan
2
TTP
2
Govt of Pakistan
2
Hamas
1
Chechen Republic of Ichkeria
1
Iraqi Insurgency
1
Islamic Courts
1
Jamaat-e-Islami
1
Govt of Sudan
Bookmark
E-Mail Me
The Classics
The O Club
Rantburg Store
The Bloids
The Never-ending Story
Thugburg
Gulf War I
The Way We Were
Bio
Merry-Go-Blog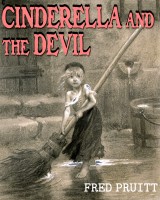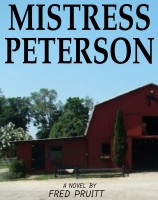 On Sale now!


A multi-volume chronology and reference guide set detailing three years of the Mexican Drug War between 2010 and 2012.

Rantburg.com and borderlandbeat.com correspondent and author Chris Covert presents his first non-fiction work detailing the drug and gang related violence in Mexico.

Chris gives us Mexican press dispatches of drug and gang war violence over three years, presented in a multi volume set intended to chronicle the death, violence and mayhem which has dominated Mexico for six years.
Click here for more information


Meet the Mods
In no particular order...


Steve White
Seafarious
Pappy
lotp
Scooter McGruder
john frum
tu3031
badanov
sherry
ryuge
GolfBravoUSMC
Bright Pebbles
trailing wife
Gloria
Fred
Besoeker
Glenmore
Frank G
3dc
Skidmark
Alaska Paul



Better than the average link...



Rantburg was assembled from recycled algorithms in the United States of America. No trees were destroyed in the production of this weblog. We did hurt some, though. Sorry.
3.235.60.144

Help keep the Burg running! Paypal: