Afghanistan
Suicide bomber in police uniform kills 9 Afghans
A suicide bomber wearing a police uniform blew himself up inside a police headquarters in southern Afghanistan on Monday, killing nine people and wounding eight others, an official said. Five officers and four civilians died in the attack in Dund district, about 10 miles (15 kilometers) south of Kandahar city, the Interior Ministry said in a statement. Canadian soldiers and Afghan police stood guard at the blast site and ordered journalists not to take photos, according to an Associated Press reporter at the scene. A spokesman for NATO's International Security Assistance Force said he would investigate the report.
"Clancy! Get a shot of the guts on the windshield!"
"I'd rather you didn't do that, eh?"
The Canadian soldiers refused to let Afghan police approach the blast site, the reporter said.


"Stand back, hosers! If you're gonna launch into the Great Beyond, do it amongst yourselves!"


Kandahar is the spiritual birthplace of the Taliban and continues to be a militant stronghold.


No it's not. It's a stronghold, but the Taliban were "born" at Jamia Binori. They hit the big time by chasing Gul Agha Sherzai out of Kandahar.


Afghan police frequently suffer from Taliban attacks from roadside and suicide bombs.


But they don't always dress up in police costumes prior to detonating.


A roadside bomb also killed three police in the eastern province of Paktia on Monday, the ministry said.
Posted by: ed || 03/30/2009 07:34 || Comments || Link || E-Mail|| [6483 views] Top|| File under:
Talib Toes Tallied
KABUL - Eight members of the Afghan security forces and 15 Taliban militants including two rebel commanders were killed in separate clashes and a roadside bomb explosion in Afghanistan, officials said Sunday.

Taliban militants ambushed a police vehicle in Pashtun Zarghoon district of western Herat province on Sunday morning, killing four policemen, Abdul Raouf Ahmadi, spokesman for police forces in the western region said. He said the attack wounded the district police chief of the Qades district of neighbouring Badghis province, who was en route to Herat city when the ambush took place.

Another policeman was killed and two others were wounded when the militants attacked a police post in Rabat Sangi district of the same Herat province on Saturday night, Ahmadi said, adding that three attackers were also killed when police fought back.

Separately, three Afghan soldiers were killed and four others were wounded Saturday when their vehicle was blown up by a remote-controlled roadside bomb in the Zurmat district of south- eastern province of Paktia, the Defence Ministry said in a statement. Two of the soldiers with 'severe wounds' were evacuated to a coalition hospital in the province and two others were released from an army hospital after treatment, the statement said.

Rebels also fired rockets at an Afghan army base in Angoor Adah area of neighbouring Paktika province near the Pakistan border but caused no casualties, the ministry statement said. Troops pinpointed the insurgent location and responded with heavy artillery, killing five militants, including their commander Abdul Jabar, and their comrades took the bodies across the border.

Seven other Taliban militants were killed in a separate clash with Afghan forces backed by NATO soldiers in Gerishk district of southern Helmand province on Saturday, the army statement said. It said local rebel commander Abdul Ahmad was among those killed.

In the northern province of Kunduz a roadside bomb was detonated Saturday as a convoy of German forces was passing by, German military sources said in Berlin. The blast caused no casualties or damage to the military vehicles, the sources said.
Posted by: Steve White || 03/30/2009 00:00 || Comments || Link || E-Mail|| [6475 views] Top|| File under: Taliban
Africa North
Al-Qaeda claims responsibility for latest Algeria terrorist attacks
In a statement appearing on Islamist websites on Saturday (March 28th), al-Qaeda in the Islamic Maghreb claimed responsibility for several deadly attacks this month in Algeria, Tout sur l'Algerie reported. The terrorist organisation led by Abdelmalek Droudkel said it perpetrated the roadside bomb blast last week that killed an Algerian army lieutenant colonel in charge of an anti-terrorist operation in Tizi Ouzou, attacks against the police station in Tizi Ouzou and the communal guard station in Tadmait and the execution of a shepherd accused of collaboration with security forces in Houidjbet, Tébessa province.

In related news, six terrorists were killed during an army operation in Oued Boulben, Blida province, Echorouk reported on Saturday. Information obtained from 12 people charged with providing support to terrorist groups led to the operation on Thursday. One suspected terrorist allegedly supplied ammunition and about 45 tons of food monthly. The same suspect is accused of inciting young people to join the terrorist group in order to make of Blida a "rear-base" for launching attacks on the capital of Algiers and other strategic points.

Posted by: Fred || 03/30/2009 00:00 || Comments || Link || E-Mail|| [6466 views] Top|| File under: al-Qaeda in North Africa
Arabia
Yemeni authorities arrest 10 suspects in offensive to root out wanted jihadis
Yemeni authorities said they arrested 10 Islamic militants in a major offensive Saturday in the south of the country and witnesses said four policemen were killed in the fighting. Clashes erupted in Jaar, northeast of the port city of Aden, where police had been hunting for wanted members of violent Islamist groups. "This campaign comes after dissident elements attacked members of the security forces and government interests, and disrupted peace and security over the past few weeks," a Jaar security official told AFP.

Four Yemeni policemen were killed in fighting, witnesses told AFP, but an Interior Ministry official denied the report, saying several troops were wounded.

The official said 10 members of the Aden-Abyan Islamic Army were arrested, including four who were wounded in clashes. Sources close to the Islamic Jihad group told AFP earlier that four people were arrested.

A local hospital official said a passerby and seven policemen were wounded in the fighting, with two in critical condition.

Residents of Jaar told AFP security forces cordoned off the city early in the morning and searched a number of houses in their hunt for the militants.

Residents said sounds of gunfire and explosions echoed across the city as gunmen battled troops and police in sporadic firefights.

The impoverished Arabian Peninsula country has seen a spate of attacks on foreign and government targets, most recently suicide bombings against South Korean tourists.

A suicide bomber blew himself up in the historic eastern city of Shibam on March 15, killing four South Korean tourists and their Yemeni guide. Three days later, a similar attack targeted a South Korean delegation in the capital Sanaa, but there were no casualties.
Posted by: Fred || 03/30/2009 00:00 || Comments || Link || E-Mail|| [6467 views] Top|| File under: al-Qaeda in Yemen
Chechen Killed in Dubai
A Chechen man was shot dead in Dubai on Saturday in what police said appeared to be a political killing. "It looks like an assassination," Dubai police chief Dhahi Khalfan told the state news agency WAM. Suleyman Madov had been "subjected to close monitoring" before being shot in the parking lot of the building where he lived, Khalfan said. Three Chechens have been slain in the last six months in Istanbul and one in Vienna.

This article starring:
SULEYMAN MADOV
Chechen Republic of Ichkeria
Posted by: Fred || 03/30/2009 00:00 || Comments || Link || E-Mail|| [6491 views] Top|| File under: Chechen Republic of Ichkeria
Britain
UK:Devon Weapons seized in terror arrests
Five people have been arrested in Devon on suspicion of terrorism offences. Three men aged 25, 19 and 16 and two women aged 20, who all live in Plymouth or the surrounding area, were arrested between 27 and 29 March.


Let's guess their names: Nigel, Trevor, George, Anne, and Debby ...

A number of weapons and suspected imitation weapons, as well as "suspicious devices", were seized in searches a number of premises.

Police said those arrested are not believed, at this stage, to be part of a national or larger operation. All five are being held under the Terrorism Act.
Posted by: Bright Pebbles the flatulent || 03/30/2009 08:21 || Comments || Link || E-Mail|| [6491 views] Top|| File under:
China-Japan-Koreas
Iranian missile experts in N. Korea
TOKYO (AFP) -- A group of Iranian missile experts is in North Korea to help Pyongyang prepare for a rocket launch, Japan's Sankei Shimbun newspaper reported on Sunday. North Korea has said it will launch a "communications satellite" over northern Japan between April 4 and 8, ...


Scare quotes mine, unfortunately ...

... and the report said the 15-strong Iranian delegation had been in the country since the beginning of this month.


Just taking in the sights no doubt ...

It includes senior officials with Iranian rocket and satellite producer Shahid Hemmat Industrial Group, the daily said, quoting unnamed sources.

The Iranians brought a letter from their President Mahmoud Ahmadinejad to North Korean leader Kim Jong-Il stressing the importance of cooperating on space technology, it added.


Translates as "make sure we get everything we paid for!"

The United States and its Asian allies suspect North Korea is using the launch as a cover for a long-range missile test.

North Korea and Iran have both come under international pressure over their nuclear activities and are reported to maintain close ties on missile technology.


The Norks have to be getting money from somewhere, and Iran is the most likely place ...
Posted by: Steve White || 03/30/2009 00:00 || Comments || Link || E-Mail|| [6472 views] Top|| File under:
India-Pakistan
Pakistan army nabs gunmen who attacked police
Pakistani security forces overpowered a group of gunmen who staged a deadly assault on a police academy Monday, capturing six of the militants while eight others died during an hours-long battle in the country's east.

The well-organized, highly coordinated assault left at least 11 officers dead, though the death toll was expected to rise because some of the bodies were inside the compound.

The attack came less than a month after an ambush on Sri Lanka's visiting cricket team in the heart of Lahore and underscored the threat that militancy poses to the U.S.-allied, nuclear-armed country. It prompted the country's top civilian security official to say that militant groups were "destabilizing the country."

Soldiers and other security forces surrounded the compound on the outskirts of the city, exchanging fire in televised scenes reminiscent of last November's militant siege of the Indian city of Mumbai. Armored vehicles entered the compound while helicopters hovered overhead. Some police tried to escape by crawling on their hands and knees around the bodies of fallen officers.

Security forces including the army battled the gunmen for around eight hours. They managed to corner several on the top floor of a building on the compound, where the gunmen were holding some 35 hostages, said Rao Iftikhar, a top government official in Punjab province, of which Lahore is capital.

Iftikhar confirmed that six of the militants were arrested. Of the eight dead, two blew themselves up, he said. Iftikhar said he will provide a more exact death toll from the brazen assault later Monday.

On the roof of the building, an Associated Press photographer saw body parts, blood and spent ammunition strewn about. He said several police officers — apparently hostages — came out with their hands above their heads in fear.

No militant group immediately claimed responsibility for the attack.
Posted by: ed || 03/30/2009 07:29 || Comments || Link || E-Mail|| [6474 views] Top|| File under: TTP
Breaking: Pakistan police academy attack (reports say at least 20 dead)
There was confusion outside the Manawan police training academy in Lahore, Pakistan, for at least 90 minutes after the gunmen stormed the place.

Some kind of coherent response developed only later, with elite police commando units, the paramilitary rangers as well as army troops surrounding the compound.

Policemen interviewed by TV crews on the spot said the attack came during the morning parade hour when more than 800 trainees were out, all unarmed.

The militants entered the sprawling compound, apparently by scaling the boundary wall, and threw grenades at the parading trainees.

Ilyas, a police constable and eyewitness, told reporters: "We were exercising in the training ground inside the compound when we heard a blast. A great cloud of dust blew over us and I felt something hit my face. When I touched my face there was blood all over. Then I saw a man firing a Kalashnikov running towards us. He had a beard and his face was partially covered by a bandanna. Three of my colleagues fell down in the burst of firing. I just turned and ran. Thank God, I managed to get away."

Police sub-inspector Mohammad Riaz, one of the trainers who is holed up inside the school, told a TV reporter that he was trapped inside with "10 to 12 people, including policemen and recruits". He said the attack happened when a police parade was going on around 0730. About 750 policemen were participating in the parade, he said.

"I was in my room. Suddenly there was an explosion. Then a second, and a third. Some three or four big explosions, after which firing from heavy weapons started," said Mr Riaz.

"They [probably] first threw in some grenades or rocket propelled grenades from outside the wall. The recruits started running. I saw them running. I tried to get out [of the room], but then heavy weapon fire started from all directions. I couldn't judge where it was coming from. All the windowpanes of the building were broken. Then we took shelter in a room and stayed there until the rescue people arrived."

Mr Riaz said the attackers were present at "three or four positions".

"Two or three men are on the second floor [of the building], some are on the third floor above, said the policeman, who said he was armed with a gun.

Some of the trainees did manage to escape, one of them with a bullet in his leg. TV cameras peeping from over the boundary wall captured motionless images of five or six policemen, lying on the ground in the parade area. They appeared dead, though some may have been only injured.

Some civilians were also hit and injured on the road outside the compound, apparently when the attackers fired in the direction of police security at the gate along the road.

Rescue workers have been able to take some of the injured out of the school in armoured personnel careers.

Despite growing incidents of militant attacks across the country, the school only had peacetime security in place at the time. Besides, some experts interviewed on TV said the training schools usually had small armouries, with old weapons not fit to counter the modern weapons of the militants.

A senior retired police official, Afzal Shigri, said it was not known whether the trainees were new recruits or trained officials on mid-service training.

He said new recruits were unlikely to challenge the attackers, but if there were any trained police officers in there, they might find a way to overcome the attackers even without any arms.

But defence analyst Lt-Gen (rtd) Talat Masood said that Pakistani policemen did not match the level of physical endurance and motivation that the militants had displayed time and again.

When the elite forces arrived 90 minutes later, they were welcomed by the crowd of spectators outside the school with loud chants of Allah-O-Akbar (God is Great)
Posted by: phil_b || 03/30/2009 04:34 || Comments || Link || E-Mail|| [6491 views] Top|| File under:
Seven illegal FM channels blocked in Charsadda
The Charsadda District Administration has blocked the transmission of seven FM radio stations operating illegally, a private TC channel reported on Sunday. It said the district administration had been advised by the federal government to immediately block the transmission of all FM radio stations operating illegally in the area. As a result, the local authorities blocked the transmission of seven FM radio stations set up in Charsadda city and Shabqadar.
Posted by: Fred || 03/30/2009 00:00 || Comments || Link || E-Mail|| [6468 views] Top|| File under: Govt of Pakistan
Three militants killed in encounter
Three militants of Lashker-e-Toiba (LeT) were killed in two separate operations in Jammu and Kashmir. Abu Baker, a self-styled commander of the LeT was killed on Sunday in a gunfight with security forces during search operations at Hangulul-Putshaie in Lolab area of Kupwara district, a defence spokesman said.

The encounter took place by security forces following information about presence of militants. The operation is still underway, the spokesman said. In another encounter, a police spokesman said two militants of Jaish-e-Mohammad (JEM) were killed in the ongoing operation at Kamla forest in Tral area of Pulwama district. The militants, one of whom was identified as Azad Ahmad Bhat of Dadsara village, were killed on Saturday evening, the spokesman said.

Two AK assault rifles, six magazines, 89 rounds and two grenades were recovered from the slain militants. Meanwhile, a tragedy was averted when security forces detected two Improvised explosive devices (IEDs) kept inside pressure cookers at Chanthan-Gulabpora in Ganderbal district.

The IEDs, which were found on Saturday evening, were defused by a bomb disposal squad.

Posted by: Fred || 03/30/2009 00:00 || Comments || Link || E-Mail|| [6478 views] Top|| File under: Lashkar e-Taiba
Orissa: Bombs explode in house, 4 killed
Berhampur (Orissa): At least four persons were killed and 13 others injured on Sunday in a powerful explosion at a house in Purushottampur, 50 km from here, police said.

The explosion took place at Nuapalli village around 2 a.m. when some people were allegedly making crude bombs in a rented house near the site of local 'danda dance' festival, Ganjam district Superintendent of Police Nitinjit Singh said. Soon after the bomb under preparation went off accidentally, other finished bombs and explosives caught fire, triggering a massive explosion, he said.

The explosion was so powerful that the building collapsed under its impact, while some nearby houses were also damaged, the police said. The victims were mostly those present at the festival site.

While one of those engaged in making bombs was injured, his associates escaped unhurt as they ran away soon after the first blast, the police said. The injured were admitted to the MKCG Medical College Hospital, where the condition of six of them was stated to be critical.

Four persons were arrested. A bomb disposal squad was pressed into service.

Posted by: Fred || 03/30/2009 00:00 || Comments || Link || E-Mail|| [6466 views] Top|| File under:
TTP bans women from shopping in Malakand markets
The Malakand chapter of the outlawed Tehrik-e-Taliban Pakistan (TTP) outfit banned the movement and shopping by the womenfolk in the main bazaars of Dargai and Batkhela on Sunday.

Sources said that shopkeepers in the markets had received threatening letters from the TTP, warning them to stop the women from visiting their shops. "Those who don't comply with the TTP directives should be prepared to face the consequences," the letters warned.

It was learnt that those women, who were going out alone without male family members, had also been warned. However, some of the shopkeepers in the Super Market, Bara Market, Sitara Market, Abaseen Market, Waqar Market, Waqas Market and other shopping markets have already notified the womenfolk not to visit their shops without their male family members.

The letters also warned the CD and music shop owners to stop their business immediately, adding that they were spreading obscenity among the youth of the area.The sources said that the TTP also warned the medical superintendent of the headquarters hospital in Batkhela to appoint male and lady medical technicians in the emergency and ultrasound wards forthwith, which had been a longstanding demand of patients.

Posted by: Fred || 03/30/2009 00:00 || Comments || Link || E-Mail|| [6477 views] Top|| File under: TTP
Red rampage in Orissa tiger reserve
In their first major offensive inside a tiger reserve, Maoists damaged three forest range offices, set ablaze at least two motorcycles and beat up tourists and forest staff inside the Similipal Wildlife Sanctuary in Mayurbhanj district on Saturday evening.

The Red rebels burnt down forest department establishments at Chahala, Dhudruchampa and Upper Barahkamuda, which boast of good animal presence and are located in the core area of the 2750 sq km reserve forest. The attackers also destroyed the VHF communication network situated at Meghasana, ensuring no information could immediately go outside the dense jungles. No one was seriously injured.

The armed ultras, split into groups of around 20 each, swooped down almost simultaneously on the three forest offices around 8.30 pm and tied up the forest staff before assaulting them. "They also beat up some tourists lodged at Chahala forest rest houses after mistaking them to be forest employees. But later they let off the tourists, most of whom were from neighbouring West Bengal, with a warning not to visit the place again," police, quoting eyewitnesses, said.

Though details about the extent of damage to government offices are still to trickle in, SP (Mayurbhanj) P S Ranpise told TOI: "All tourists are safe and have started returning to their native places."

Police sources, however, said the radicals looted all ornaments and money from the visitors. At Chahala, which has a famous forest rest house built by the erstwhile Maharaja of Mayurbhanj over a century ago, there were around two dozen tourists. Only forest staff bore the brunt at Dhudruchampa and Upper Barahakamuda simply because there is no facility for tourists there. The Maoists reportedly tied up and assaulted the lone forest guard at Dhudruchampa.
Posted by: Fred || 03/30/2009 00:00 || Comments || Link || E-Mail|| [6462 views] Top|| File under:
Iraq
Iraqi forces take over Baghdad Sunni neighborhood after clashes
(Xinhua) -- Iraqi security forces backed by U.S. troops on Sunday took full control of a Sunni enclave in central Baghdad after a two-day crossfire with local militants, a source and witnesses said.

Iraqi security forces have taken control of the Sunni neighborhood of Fadel, a former stronghold by al-Qaida militants. They have been searching the area house by house, ordering militants to disarm completely, an Interior Ministry source told Xinhua on condition of anonymity.

According to local residents, the neighborhood has turned back to tranquility, and Iraqi security forces have set up a temporary headquarters in the neighborhood and ordered the militants to handover their weapons to soldiers. "Anyone who still keeps a weapon would be treated as a terrorist," security forces voiced their demands through loudspeakers.

Iraqi army blocked the entrances of the neighborhood since fierce fighting erupted on Saturday afternoon following the arrest of Adel al-Mashhadani, head of local Awakening Council group, and his aide. "The residents of the neighborhood are cooperating with the Iraqi security forces and they hand over their weapons without problems," Iraqi media quoted General Qassim Atta, spokesman for Baghdad military command, as saying.

On Saturday, Atta said the two leaders of Awakening Council group were arrested under a judiciary warrant. Tensions run high in Baghdad after clashes between the Iraqi forces and the Awakening Council group, raising fresh concerns on the stability of the war-torn country.

Located on the eastern side of Tigris River that bisects the Iraqi capital, Fadel district is an old and impoverished Sunni enclave surrounded by Shiite neighborhoods.

The U.S.-backed Awakening Council groups are mostly anti-U.S. Sunni insurgents who turned their rifles against al-Qaida militants after the latter committed indiscriminate killings against both Shiite and Sunni communities.
Posted by: Fred || 03/30/2009 00:00 || Comments || Link || E-Mail|| [6473 views] Top|| File under:
Israel-Palestine-Jordan
Shin Bet: Tons of explosives arrive in Gaza
Israel says huge amount of explosives have been imported into Gaza since the end of the recent war, withdrawing its earlier claims. Yuval Diksin, Head of the Israeli security service (Shin Bet) said on Sunday that some 70 tons of explosives have been "smuggled" into the Gaza Strip since the army ended its Operation Cast Lead in January.

According to the Israeli official, 45 tons of raw materials for the production of weapons, 22 tons of standard explosives and dozens of rockets, mortar shells, and anti-aircraft missiles have been brought to Gaza since the end of the war.

He also admitted that the three-week military operation failed to weaken Palestinian factions saying that "Organizations other than Hamas are pursuing plans to kidnap [Israeli] soldiers and to carry out terror attacks from Sinai into Israel as well as in the West Bank," Israeli daily Ha'aretz reported.

With the aim of halting rocket-firings and disarming Palestinians fighters, Israel launched an all-out war against Gaza in December and killed more than 1,300 people mostly civilians. Tel Aviv claimed that it had succeeded in achieving its goals after it declared a ceasefire in June.

It was not the first time that an Israeli official admitted to the Operation Cast Lead's failure. Earlier the Israeli security service had announced that the arms transfer into the Gaza had begun even while the military operation against the territory was still underway.
Posted by: Fred || 03/30/2009 00:00 || Comments || Link || E-Mail|| [6501 views] Top|| File under: Hamas
Palestinian orchestra shut for Holocaust concert
Palestinian officials in the occupied West Bank shut down a youth orchestra because it performed before Holocaust survivors at a concert in Israel. Adnan Hindi, an official in the Palestinian refugee camp in Jenin, said on Sunday the band's director had broken rules against holding "political" performances by taking the 18 boys and girls to a concert last week near the Israeli city of Tel Aviv.



" She took them to a place in order to teach them about the Holocaust, this is against her objectives and ours, which are only recreational "

Adnan Hindi, a Palestinian official
About 10 women who survived the Holocaust were in the audience, said Wafa Younis, director of the "Strings of Freedom" orchestra based in Jenin refugee camp, a site of a fierce 2002 battle between Israeli soldiers and Palestinian fighters.

Hindi told Reuters by telephone that Younis had "used the children for political activities."

"She took them to a place in order to teach them about the Holocaust, this is against her objectives and ours, which are only recreational," Hindi said.


Got Juice cooties all over the kids?

Many Palestinians feel formally recognizing the murder of Jews in World War II amounts to an acceptance of the West's justification for Israel's establishment in 1948, an act which displaced hundreds of thousands of Palestinians.

"We decided to close down her office and now she is not allowed to work in Jenin refugee camp," Hindi said, adding the band would also not be permitted to meet again.

Hindi said Younis, an Israeli-Arab citizen, was no longer welcome. "We won't prevent her from entering Jenin refugee camp, but we can't ensure her safety," he said.
Posted by: Fred || 03/30/2009 00:00 || Comments || Link || E-Mail|| [6464 views] Top|| File under: Palestinian Authority
Southeast Asia
Four terrorists killed, two captured in southern Thailand
Meanwhile terrorists kill two civilians in seperate attacks

Four terrorists presumed insurgents were shot dead in a clash between government security forces and unidentified assailants who ambushed them in the restive southern province of Narathiwat on Monday, and two local residents were killed in shootings in nearby Pattani.

The attackers fired a hail of bullets at paramilitary rangers patrolling Narathiwat's Si Sakhon district. The two groups exchanged gunfire around ten minutes, leaving four terrorists insurgents dead, and one ranger wounded. Security personnel arrested two of the assailants and seized a number of firearms.

According to the initial investigation, security forces believed the ambush was carried out by the same group of terrorists suspected insurgents who ambushed a military patrol in Si Sakhon district three weeks ago, killing three soldiers.

Meanwhile, in nearby Pattani, two local residents were shot dead in separate ambushes on Monday. The first incident occurred in Yaring district when 44-year-old vegetable and fish vendor Mayalee Lateh drove a motorcycle to market with his son when he was killed by unknown assailants, but his son was not hurt.

Also on Monday, terrorists presumed insurgents shot a husband-and-wife as they drove their motorcycle to buy fish at a local port in the provincial seat. Dead at the scene was 22-year-old vegetable and fish vendor Naseero Awe, who died instantly, while her husband was wounded.

A combined force sealed off both the provincial seat and Yaring district to search for the terrorists suspected insurgents, believing that the suspects shot a man in Yaring district before escaping to the provincial seat where they are thought to have committed another crime.
Posted by: ryuge || 03/30/2009 07:18 || Comments || Link || E-Mail|| [6469 views] Top|| File under: Thai Insurgency
Syria-Lebanon-Iran
Hizbullah, UNIFIL butt heads in Yohmor
A vehicle belonging to Polish contingent of the United Nations Interim Force in Lebanon (UNIFIL) lost its way and arrived at the Litani river bank near the southern village of Yohmor, where it was "taken by surprise" by Hizbullah fighters, press reports said on Sunday. Reports said the driver of the vehicle panicked and hit a Hizbullah member "unintentionally."

Reports added that Hizbullah members stopped the car, searched it, and confiscated a map and camera before escorting the car and a UNIFIL captain to the southern town of Nabatieh where they handed them over to a Lebanese army intelligence unit. According to the reports, Hizbullah later returned the camera and map to the army, which then handed it over to the polish contingent's command in Marjayoun.
Posted by: Fred || 03/30/2009 00:00 || Comments || Link || E-Mail|| [6469 views] Top|| File under: Hezbollah
Who's in the News
54
[untagged]
5
Govt of Pakistan
4
Hamas
2
Taliban
2
Palestinian Authority
2
TTP
1
al-Qaeda in Pakistan
1
Govt of Sudan
1
al-Qaeda in North Africa
1
al-Qaeda in Yemen
1
Jaish-ul-Islami Pakistan
1
Lashkar e-Taiba
1
Thai Insurgency
1
Hezbollah
1
Chechen Republic of Ichkeria
1
Global Jihad
Bookmark
E-Mail Me
The Classics
The O Club
Rantburg Store
The Bloids
The Never-ending Story
Thugburg
Gulf War I
The Way We Were
Bio
Merry-Go-Blog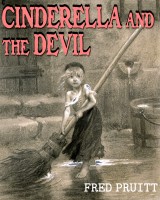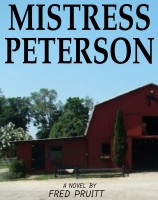 On Sale now!


A multi-volume chronology and reference guide set detailing three years of the Mexican Drug War between 2010 and 2012.

Rantburg.com and borderlandbeat.com correspondent and author Chris Covert presents his first non-fiction work detailing the drug and gang related violence in Mexico.

Chris gives us Mexican press dispatches of drug and gang war violence over three years, presented in a multi volume set intended to chronicle the death, violence and mayhem which has dominated Mexico for six years.
Click here for more information


Meet the Mods
In no particular order...


Steve White
Seafarious
Pappy
lotp
Scooter McGruder
john frum
tu3031
badanov
sherry
ryuge
GolfBravoUSMC
Bright Pebbles
trailing wife
Gloria
Fred
Besoeker
Glenmore
Frank G
3dc
Skidmark
Alaska Paul



Better than the average link...



Rantburg was assembled from recycled algorithms in the United States of America. No trees were destroyed in the production of this weblog. We did hurt some, though. Sorry.
54.211.101.93

Help keep the Burg running! Paypal: