-Lurid Crime Tales-
Leaked video shows federal contractors flying migrants to suburban NY: 'Betraying the American people'
[FOX] Leaked video shows migrants being transported on secret charter flights under the cover of night from southern border states to Westchester, New York.

"The government is betraying the American people," a federal contractor told a Westchester County police officer in a conversation recorded on the officer's body camera on the tarmac of a Westchester airport on Aug. 13, 2021.

The footage was obtained via a Freedom of Information Act request by former Westchester County Executive Rob Astorino. Reports first surfaced of such flights back in October when the New York Post captured video of the scene at the airport in White Plains, New York.

"Our government is completely out of control right now. They have lied to us. They've lied to the American people," Astorino, who is running as a Republican for the governor of New York, said Wednesday on Fox News' "Tucker Carlson Tonight."

Astorino said he personally saw the migrants being put on a bus to a Costco, where they were "then released into cars into the community."

The 51-minute footage of the August incident shows Westchester Police Sgt. Michael Hamborsky peppering federal contractors early in the morning with questions about the after-hours flights and why local police were not provided details.

"You're on a secure facility here; we really don't know anything and we're in charge of security," he told one of the contractors.

"This is anti all our security stuff," Hamborsky said.

Such flights first streamed into the suburban airport from places such as McAllen, and Houston, Texas, last August, according to the New York Post. They only stopped after the outlet captured footage of the scenes back in October.


Posted by: Skidmark || 01/27/2022 09:09 || Comments || Link || E-Mail|| [272 views] Top|| File under: Human Trafficking
Florida human smuggling suspect released without bond after migrants found dead in Canada
Florida to Canada, that's quite a reach.


[FoxNews] Four Indian nationals, including a baby and a teen, were found dead in the snow near the U.S.-Canada border.

A Florida man who is facing human smuggling charges after four migrants were found dead in the snow and seven others were found near the Canadian border last week was released from jail Monday without having to pay bond, according to reports.

Steve Shand, 57, was stopped by the U.S. Border Patrol in North Dakota on Jan. 19 with two Indian nationals in his 15-passenger van, authorities said.

As Shand and the two migrants were being transported to a Border Patrol station, five other people were found in freezing conditions across the state line in Minnesota.

"The five Indian nationals explained that they had walked across the border [from Canada] expecting to be picked up by someone," the U.S. Attorney's Office for the District of Minnesota said.

Law enforcement was notified that a family was still out in the cold and a search ensued.

Four people, including a baby and a teen, were then found frozen in Canada about 30 feet north of the U.S. border by the Royal Canadian Mounted Police.

Shand was charged with human smuggling but has not been charged in the deaths of the four migrants.

U.S. Magistrate Judge Hildy Bowbeer of Minnesota ordered Shand to report to a supervisor in his home state of Florida and surrender his travel documents, but did not set a bond.

Shand, who is a suspect in other human smuggling operations, also must undergo a mental health evaluation in the next 60 days.

Migrant encounters at the northern border have been elevated recently, with 16,528 from October through December of last year. There were only 6,605 during that same time frame in 2020 and 10,667 in 2019.
Posted by: Skidmark || 01/27/2022 00:52 || Comments || Link || E-Mail|| [103 views] Top|| File under: Human Trafficking
-Land of the Free
National Guard Helps Agents Deter Border Crossings in New Mexico
[Breitbart] National Guardsmen operating night-vision surveillance cameras assisted

El Paso Sector

Border Patrol agents in keeping migrants from crossing into New Mexico. The video shows multiple migrants moving up to a barrier near Santa Teresa.

El Paso Sector Chief Patrol Agent Gloria Chavez tweeted surveillance video operated by National Guardsmen. The video shows multiple migrants attempting to approach the border wall under cover of darkness.

The video shows Santa Teresa Station Border Patrol agents in vehicles responding to the area. The migrants appear to be unsuccessful in their attempts to illegally enter the United States.

Elsewhere in the sector, Lordsburg Station agents stopped a human smuggling scheme where 19 migrants were packed into a single-cab pickup truck, according to a tweet by Chief Chavez. The interdiction occurred when agents became suspicious and conducted a traffic stop on the truck.

An air ambulance helicopter aircrew responded to another human smuggling incident where agents found a female migrant unresponsive in the freezing weather conditions near Santa Teresa. Border Search, Trauma, and Rescue (BORSTAR) agents arrived first on the scene and stabilized the unresponsive migrant.

The aircrew transported the woman to a hospital for treatment and evaluation.
Posted by: Skidmark || 01/27/2022 00:00 || Comments || Link || E-Mail|| [128 views] Top|| File under: Human Trafficking
Africa Horn
SNA troops seize villages from Al-Shabaab in central Somalia
[Garowe] The Somali National Army [SNA] has seized several villages in central Somalia, in what has significantly boosted the fight against al-Shabaab


...... the personification of Somali state failure...


, a group that has terrorized the country for a decade

Security sources told the media that most of the villages seized were in Middle and

Lower Shabelle

, where the

bully boyz

are dominant. The al-Shabaab controls the region.

Operations were conducted in

Hawadley

and

Jameo

, located on the outskirts of the

Balad district

, 40 kilometers north of the Somali capital Mogadishu, the official in the region told Anadolu Agency on the condition of anonymity due to restrictions on speaking to the media.

The operation also triggered the liberation of eight more villages against an al-Qaeda-affiliated al-Shabaab group that has been carrying out a

suicide kaboom

, attack on the army bases, and also targeting the African Union


...a union consisting of 53 African states, most run by dictators of one flavor or another. The only all-African state not in the AU is Morocco. Established in 2002, the AU is the successor to the Organisation of African Unity (OAU), which was even less successful...


peacekeeping mission forces in Somalia [AMISOM] since 2007.

The government said at least ten al-Shabaab

bully boyz

were killed during the deadly operation. The operation comes hours after al-Shabaab attacked Bal'ad town killing six people, with a number of them being members of SNA.

Al-Shabaab still controls large swathes of rural central and southern Somalia, but operations activated by AMISOM and SNA troops have seen the group substantially degraded. Thousands of people have died in the process.

The United States and The Sick Man of Europe Turkey

...the occupiers of Greek Asia Minor...
have also actively participated in the fight against al-Shabaab, training Danab Special Forces and Gorgor forces respectively. The two elite squads have been instrumental in the fight against the group.

Posted by: trailing wife || 01/27/2022 00:00 || Comments || Link || E-Mail|| [125 views] Top|| File under: al-Shabaab (AQ)
Arabia
Yemen gov't forces sweep through Marib in setback for rebels
[AlAhram] Forces of Yemen


...an area of the Arabian Peninsula sometimes mistaken for a country. It is populated by more antagonistic tribes and factions than you can keep track of...


's internationally recognized government and their United Arab Emirates-backed allies swept through a strategic central province, forcing Iran's Houthi sock puppets
...a Zaidi Shia insurgent group operating in Yemen. They have also been referred to as the Believing Youth. Hussein Badreddin al-Houthi is said to be the spiritual leader of the group and most of the military leaders are his relatives. The legitimate Yemeni government has accused the them of having ties to the Iranian government. Honest they did. The group has managed to gain control over all of Saada Governorate and parts of Amran, Al Jawf and Hajjah Governorates. Its slogan is God is Great, Death to America™, Death to Israel, a curse on the Jews They like shooting off... ummm... missiles that they would have us believe they make at home in their basements. On the plus side, they did murder Ali Abdullah Saleh, which was the only way the country was ever going to be rid of him...
rebels out of its second largest district, officials said Wednesday.

The development in Marib province is another setback for the Iranian-backed Houthis, who for a year attempted to take control of the oil-rich province. Their offensive crumbled when the UAE-backed Giants Brigades helped reclaim the nearby Shabwa province earlier this month before advancing in Marib under air cover from the Saudi-led coalition.

Government forces and the Giants retook the district of Harib and its center south of Marib city after nearly two weeks of fighting, pushing their way to the nearby district of Juba, said Brig. Abdou Megali, a military

front man

. The Houthis had taken the two districts last year, part of their offensive on Marib.

Fighting also raged between government forces and the Houthis elsewhere including in the provinces of Jawf and Taiz, he added.

The Giants posted footage purportedly showing their forces roaming through what they said was the center of Harib. Other footage showed fighters on armored vehicles speeding in what they said were mountainous areas overlooking the district.

Two other military officials from inside the coalition also said the district had been taken. They spoke on condition of anonymity because they were not authorized to speak to the media.

In a decree for local authorities, Marib's provincial governor Sheikh Sultan al-Aradah ordered the restoration of all services in the district, which he said the Houthis disrupted when they took it in September.

Houthi spokesmen did not immediately respond to requests for comment.

The recent escalation of ground fighting has coincided with intense Houthi cross-border attacks on Saudi Arabia

...a kingdom taking up the bulk of the Arabian peninsula. Its primary economic activity involves exporting oil and soaking Islamic rubes on the annual hajj pilgrimage. The country supports a large number of princes in whatcha might call princely splendor. Fifteen of the nineteen WTC hijackers were Saudis, and most major jihadi commanders were Saudis, to include Osama bin Laden. Crown Prince Mohammed bin Salman quietly folded that tent in 2016, doing terrible things to the guys running it, and has since been dragging the kingdom into the current century...
and the UAE, as well as heavy coalition Arclight airstrike
...KABOOM!...
s on the rebel-held Yemeni capital, Sanaa.

The Houthi military media reported dozens of coalition airstrikes on Sanaa and elsewhere in Yemen over the past 24 hours. The rebels said there were at least 20 airstrikes overnight on Sanaa alone.

The ongoing battlefield setbacks prompted Brig. Yahia Sarei, a Houthi military

front man

, threatened further attacks on the UAE.

The Houthis have made Marib city their main target for the past three years. They first retook town after town in the neighbouring province, before finally reaching the outskirts of the city itself. But their hopes in capturing it diminished when the UAE-backed forces joined the

festivities

, shifting the tide of the conflict.
Posted by: trailing wife || 01/27/2022 00:00 || Comments || Link || E-Mail|| [114 views] Top|| File under: Houthis
Europe
Italian police investigate physical assault of 12-year-old Jewish boy, Jew-hate incidents up in Italy and France
[IsraelTimes] Italian authorities in

Tuscany

are investigating an attack on a 12-year-old Jewish boy who said teenagers kicked him, hit him on the head and hurled antisemitic abuse at him.

The boy's parents on Tuesday reported the weekend attack in a park near their home in the town of

Campiglia Marittima

, near

Livorno

, according to a statement from town officials.

Florence daily The Nation reported that the assailants told the boy: "You need to be quiet because you are Jewish," and used other demeaning and insulting language. They also said "you should die in the oven," a reference to World War II Nazi death camps where Jews were murdered and their remains burned.

The boy's father told the paper that nobody intervened on his son's behalf.

The mayor of Campiglia Marittima, Alberta Ticciati, said video recordings from the park were being reviewed by

Sherlocks

.

Antisemitic incidents have been on the increase in

Italia

, in particular over the last half dozen years, according to a database compiled by the Milan-based Center of Contemporary Jewish Documents' Observatory on Anti-Jewish Prejudice.

Antisemitic incidents in France increased by 75% in 2021, also up in Italy

[IsraelTimes] Jewish community's main watchdog group records 589 hate crimes against Jews, including a 36% jump in physical assaults, with many attacks carried out by neighbors

Reports of antisemitic incidents in

La Belle France

increased by 75% in 2021, according to the French Jewish community's main watchdog group.

SPCJ recorded 589 hate crimes against Jews last year, including a 36% increase in physical assaults over 2020. The group released its annual report Wednesday.

Incidents targeting people — as opposed to communal buildings and institutions — accounted for 45% of all incidents in 2021. Of those, 10% were physical assaults.

A quarter of all incidents happened inside or just outside the victims' homes, typically perpetrated by a neighbor, SPCJ wrote, adding this was a new and worrisome phenomenon.

Use of weapons, mostly knives and guns, in antisemitic incidents was also unusually high in 2021, occurring in 20% of all assaults and 10% of all cases of intimidation, the report said.

In nearly a third of all cases, perpetrators indicated they were motivated by issues connected to Paleostinians, the report added.


It seems reasonable to assume that at least half of those were by Muslim colonists, but the reporters seem not to have asked the question.

Dozens of incidents happened within the space of 11 days in May, when Israel and

Hamas, a contraction of the Arabic words for "frothing at the mouth",

were exchanging fire amid rioting by Israeli Arabs and attacks on Arabs by Israeli Jews. During that period, SPCJ documented on average five antisemitic incidents per day.

Out of 160 incidents that SPCJ classified as "violent mostly peaceful crimes," 60 were assaults against people. There were three cases of arson and 68 incidents involving antisemitic vandalism. Additionally, SPCJ recorded 429 cases of what the group classified as "intimidation."

In one incidents from 2021, guards protecting a Jewish school in

Marseille

overpowered a man wielding a knife whom they suspected intended to stab patrons at a nearby kosher store and bakery.

In another, occurring a month later, Jewish residents of a

Gay Paree

suburb chased and overpowered a man who witnesses said tried to stab three Jews. They handed him over to police.

Posted by: trailing wife || 01/27/2022 00:00 || Comments || Link || E-Mail|| [113 views] Top|| File under:
Spain: More than 300 migrants rescued at sea near Canary Islands
[DW] Spain's emergency services said it had rescued more than 300 people from seven different boats. Activists said at least 18 would-be migrants colonists were dead.

Spain's emergency services on the Canary Islands said it had rescued 319 people among then 59 women and 24 children from seven different vessels.

One of the boats purportedly was carrying as many as 120 people. A Maritime Rescue Service spokeswoman told the AP that Spanish rescue boats reached the boats at different locations overnight Tuesday and early Wednesday.

At its closest point to Africa, the Canary Islands are just 100 kilometers (60 miles) off the coast in the Atlantic Ocean.

WHAT CONDITION WERE THE PEOPLE RESCUED ON BOATS IN?
Rescuers did not find bodies near or on the boats found. The spokeswoman for the maritime rescue service only said that rescue services found nine individuals clinging to a capsized boat 45 nautical miles from the island of Lanzarote.

The boat engaged in that rescue had to handle another rescue immediately.

Footage taken by the news agency

Rooters

showed dozens of people in red blankets being helped off a rescue boat at the port of Arguineguin by masked emergency workers in protective gear.

Nine adults and one baby had to be transferred for medical care on Lanzarote and the nearby island of Gran Canaria. Most of those rescued are believed to be from North and Central Africa.

The Walking Borders NGO that works with migrants colonists however reported that 18 people on one of the boats had died.

The group's founder Helena Maleno wrote on Twitter, "Rescue means were activated too late, despite having the boat's location."

Last year, more than 22,000 migrants colonists arrived by sea on the Canary Islands, half of the recorded total in Spain.

According to the International Organization of Migration, at least 384 people died in 2021 attempting the perilous sea journey. By contrast, the NGO Walking Borders reports 4,404 deaths in 2021.
Posted by: trailing wife || 01/27/2022 00:00 || Comments || Link || E-Mail|| [76 views] Top|| File under: Migrants/Illegal Immigrants
Kurdish activist attempts English Channel crossing to highlight migrants' plight
[Rudaw] A Kurdish activist boarded a dinghy on Tuesday evening with around two dozen migrants colonists, including at least two toddlers, in an attempt to cross the English Channel in order to highlight the desperate plight of migrants colonists, and the great risks they face.

"Greetings to you, I am live on Instagram in French waters heading to

Britannia

... my aim in taking this journey is to be with these Kurdish migrants colonists as a Kurdish activist and that is why I have taken this big risk with my own life, we will be in the water for five hours," Ranj Pwahdari, an activist who has reported on the Kurdish migrants colonists crisis for years said in a video posted on his Instagram at 1:00am on Wednesday morning.

Peshdari has traveled across Europa
Continued on Page 49
Posted by: trailing wife || 01/27/2022 00:00 || Comments || Link || E-Mail|| [102 views] Top|| File under: Migrants/Illegal Immigrants
Israel-Palestine-Jordan
Israeli troops nab 2 Gaza infiltrators, one armed with a grenade
They keep trying.

[IsraelTimes] Two Paleostinians, one armed with a grenade, were detained by Israel Defense Force soldiers after infiltrating into southern Israel overnight from the Gazoo
...Hellhole adjunct to Israel and Egypt's Sinai Peninsula, inhabited by Gazooks. The place was acquired in the wake of the 1967 War and then presented to Paleostinian control in 2006 by Ariel Sharon, who had entered his dotage. It is currently ruled with an iron fist by Hamaswith about the living conditions you'd expect. It periodically attacks the Hated Zionist Entity whenever Iran needs a ruckus created or the hard boyz get bored, getting thumped by the IDF in return. The ruling turbans then wave the bloody shirt and holler loudly about oppression and disproportionate response...
Strip, the military said Wednesday morning.

The suspects were taken for further questioning, the military said.

According to the IDF, the two attempted to cross into Israel from the Gaza Strip through the southern section of the border fence.

While Israel has a high-tech series of fences and walls guarding its frontier with Gaza, both above and below ground, a number of gaps remain in the steel fencing surrounding the Strip. In times of low visibility, these gaps have been used by Paleostinians in Gaza to illegally enter Israeli territory, often with hopes of fleeing the beleaguered enclave.


I recall discussions here at Rantburg about the purpose of walls and fortifications — on our southern border, in that particular discussion — being to funnel incoming bad guys to designated kill boxes, making it easy for defending forces to defend.

In December, another pair of Paleostinians — armed with three grenades and two knives — were arrested after crossing into Israel through the northern section of the fence, the IDF said at the time.

Though Paleostinians regularly attempt to cross into Israel from Gaza, it is highly uncommon for them to make it far into Israeli territory without being seen and detained by Israeli troops.
Posted by: trailing wife || 01/27/2022 00:00 || Comments || Link || E-Mail|| [73 views] Top|| File under: Hamas
Syria-Lebanon-Iran
SDF declare victory in week-long ISIS stand off in northeast Syrian prison, 181 dead thus far
[Rudaw] The week-long stand off between Islamic State

...formerly ISIS or ISIL, depending on your preference. Before that they were al-Qaeda in Iraq, as shaped by Abu Musab Zarqawi. They're really very devout, committing every atrocity they can find in the Koran and inventing a few more. They fling Allah around with every other sentence, but to hear western pols talk they're not really Moslems....
(ISIS)

turbans

and US-backed Kurdish forces has drawn to a close on Wednesday, with thousands of prisoners recaptured and fighting stalled, according to the Kurdish-led Syrian Democratic Forces (SDF), in a conflict that has killed at least 181 people.

Fighting continued for the seventh day in and around the surrounding area of al-Sina'a prison, known to locals as Ghweran prison, in Hasaka province, northeast Syria, following an attempted jail-break by ISIS on the building housing around 5,000 of its affiliates on Thursday. Footage circulated by the Syrian North Press Agency on Wednesday depicted an Apache helicopter and sound of fierce gunfire.

By Wednesday afternoon, SDF media head Farhad Shami declared

turbans

previously detained within the prison defeated, with the force having "entire control of the al-Sina'a prison in al-Hasaka and the surrendering of all

ISIS

terrorists." According to the UK-based Syrian Observatory for Human Rights, fighting in and around the prison since Thursday has killed 181 people, including 124 ISIS jihadists, 50 Kurdish fighters and seven civilians.

Earlier in the day, the SDF announced that a thousand ISIS

turbans

previously detained within the prison had surrendered to the forces battling to retake control, and confirmed the liberation of 23 prison employees, with Shami sharing an image showing medical staff treating a

maimed

ISIS fighter in the prison.

"Our forces managed to capture more terrorist attackers and forced other mutineers

Lions of Islam

inside the prison to surrender themselves," the force said, adding that "the number of

Lions of Islam

forced to surrender has risen to about 1,000."

Video footage distributed by SDF Media showed a line of re-captured ISIS

turbans

in orange jumpsuits and shabby grey sweaters.


Death Eaters

inside the prison started turning themselves in.

The

corpse count

could rise as Kurdish forces and medical services gain access to all parts of the prison following the end of the attack.

Kurdish forces had cut off food and water to the jail for two days to pressure holdout jihadists to give themselves up, the Observatory said.

The SDF has been reluctant to refer to talks between them and IS fighters, and it remains unclear exactly what led to the end of the attack.

Observatory head Rami Abdel Rahman said a Syrian IS jihadist had negotiated with Kurdish forces to end the standoff and secure medical care for

maimed

jihadists.

Since Monday, Kurdish forces had freed at least 32 prison staff, some of whom appeared in video footage that IS had shared on social media after launching the attack.


Posted by: trailing wife || 01/27/2022 00:00 || Comments || Link || E-Mail|| [137 views] Top|| File under: Islamic State
Who's in the News
46
[untagged]
3
Tin Hat Dictators, Presidents for Life, & Kleptocrats
3
Human Trafficking
3
Islamic State
2
Migrants/Illegal Immigrants
2
Mob Rule
1
Narcos
1
Tablighi Jamaat
1
Hamas
1
Taliban/IEA
1
Houthis
1
al-Shabaab (AQ)
Bookmark
E-Mail Me
The Classics
The O Club
Rantburg Store
The Bloids
The Never-ending Story
Thugburg
Gulf War I
The Way We Were
Bio
Merry-Go-Blog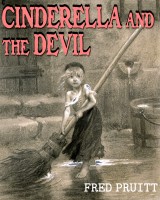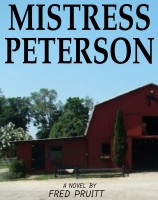 On Sale now!


A multi-volume chronology and reference guide set detailing three years of the Mexican Drug War between 2010 and 2012.

Rantburg.com and borderlandbeat.com correspondent and author Chris Covert presents his first non-fiction work detailing the drug and gang related violence in Mexico.

Chris gives us Mexican press dispatches of drug and gang war violence over three years, presented in a multi volume set intended to chronicle the death, violence and mayhem which has dominated Mexico for six years.
Click here for more information


Meet the Mods
In no particular order...


Steve White
Seafarious
Pappy
lotp
Scooter McGruder
john frum
tu3031
badanov
sherry
ryuge
GolfBravoUSMC
Bright Pebbles
trailing wife
Gloria
Fred
Besoeker
Glenmore
Frank G
3dc
Skidmark
Alaska Paul



Better than the average link...



Rantburg was assembled from recycled algorithms in the United States of America. No trees were destroyed in the production of this weblog. We did hurt some, though. Sorry.
3.235.173.74

Help keep the Burg running! Paypal: