-Lurid Crime Tales-
Obama ousts AmeriCorps' IG who investigated friend
President Barack Obama says he has lost confidence in the inspector general who investigates AmeriCorps and other national service programs and has told Congress he is removing him from the position.

Obama's move follows an investigation by IG Gerald Walpin finding misuse of federal grants by a nonprofit education group led by Sacramento Mayor Kevin Johnson, who is an Obama supporter and former NBA basketball star.

Walpin was criticized by the acting U.S. attorney in Sacramento for the way he handled an investigation of Johnson and St. HOPE Academy, a nonprofit group that received hundreds of thousands of dollars in federal grants from the Corporation for National and Community Service. The corporation runs the AmeriCorps program.

"It is vital that I have the fullest confidence in the appointees serving as inspectors general," Obama said in a letter Thursday to House Speaker Nancy Pelosi and Vice President Joe Biden, who also serves as president of the Senate. "That is no longer the case with regard to this inspector general."

The president didn't offer any more explanation, but White House Counsel Gregory Craig, in a letter to Sen. Charles Grassley, R-Iowa, cited the U.S. attorney's criticism of Walpin to an integrity committee for inspectors general.

"We are aware of the circumstances leading to that referral and of Mr. Walpin's conduct throughout his tenure and can assure you that the president's decision was carefully considered," Craig wrote.

Grassley had written Obama a letter pointing to a law requiring that Congress be given the reasons an IG is fired. He cited a Senate report saying the requirement is designed to ensure that inspectors general are not removed for political reasons.

Grassley said Walpin had identified millions of dollars in AmeriCorps funds that were wasted or misspent and "it appears he has been doing a good job."

Messages left for Walpin seeking comment were not immediately returned.

The IG found that Johnson, a former all-star point guard for the Phoenix Suns, had used AmeriCorps grants to pay volunteers to engage in school-board political activities, run personal errands for Johnson and even wash his car.

In August 2008, Walpin referred the matter to the local U.S. attorney's office, which said the IG's conclusions seemed overstated and did not accurately reflect all the information gathered in the investigation.

"We also highlighted numerous questions and further investigation they needed to conduct, including the fact that they had not done an audit to establish how much AmeriCorps money was actually misspent," Acting U.S. Attorney Lawrence Brown said in an April 29 letter to the federal counsel of inspectors general.

Walpin's office made repeated public comments just before the Sacramento mayoral election, prompting the U.S. attorney's office to inform the media that it did not intend to file any criminal charges.

The U.S. attorney's office reached a settlement in the matter. Brown cited press accounts that said Johnson and the nonprofit would repay half of nearly $850,000 in grants it received.

Kevin Hiestand, chairman of the board of St. HOPE Academy, said in a statement it was "about time" Walpin was removed. "Mr. Walpin's allegations were meritless and clearly motivated by matters beyond an honest assessment of our program," he said.


That's why you repaid $400,000 from your pockets.


Ken Bach, who works in the inspector general's office at the national service corporation, will be acting inspector general until Obama appoints someone to the position.

Walpin, a New York attorney, was appointed by then-President George W. Bush and sworn into office in January 2007 after being confirmed by the Senate, according to a news release on AmeriCorps' Web site. Walpin graduated from College of the City of New York in 1952 and received a law degree in 1955 from Yale Law School. He was a partner with the New York City law firm Katten Muchin and Rosenman LLP for more than 40 years.

Alan Solomont, a Democrat and the board chairman of the government-run corporation, and Stephen Goldsmith, a Republican and the board's vice chair, said they strongly endorsed Obama's decision.
Posted by: ed || 06/12/2009 12:05 || Comments || Link || E-Mail|| [6469 views] Top|| File under:
-Short Attention Span Theater-
DC interns exercise "Bud Light oversight authority"
"Spotted: DC Interns," a blog "dedicated to those DC residents who dread intern season."


Demonstrating, once again, the immaturity of young people with Ivy League credentials and no real world experience.


Four interns sit down in my section and order four Bud Lights.

Me: I'm sorry, fellas, we don't have Bud Light. We have PBR on draft, though.

Intern #1: (sighs) Fine, four of those.

Me: No problem. I just need to see your ID's.

Intern #2: You don't need to see our ID's. We work for Congressman _______ from ________. (Flashes his red badge)

Me: Sorry, dude, but unless the Distinguished Gentleman from _______ is willing to use his oversight authority to make the $10,000 fine that we'd get slapped with for serving you without ID's go away, and give me a paying job when I get fired anyway, I'm still going to have to see them.

Intern #1: Wow, "oversight authority." That's more knowledge than I'd expect from someone with your job.

Me: And that's about as much ignorance as I'd expect from someone who agreed to lick envelopes for free.

Every customer within earshot starts laughing. The interns pitch a royal fit, call my manager over, and get kicked out anyway. The best part? Not only did I get a $20 bonus from my manager for doing my job right, all of my other customers tipped me at least double.

Thanks for buying me a the new iPhone, boys. Y'all come back anytime.
Posted by: Mike || 06/12/2009 09:40 || Comments || Link || E-Mail|| [6500 views] Top|| File under:
Economy
House Health-Care Bill to Include $600 Billion in Tax Increases
Health-care overhaul legislation being drafted by House Democrats will include $600 billion in tax increases and $400 billion in cuts to Medicare and Medicaid, Ways and Means Committee Chairman Charles Rangel said.

Democrats will work on the bill's details next week as they struggle through "what kind of heartburn" it will cause to agree on how to pay for revamping the health-care system, Rangel, a New York Democrat, said today. He also said the measure's cost will reach beyond the $634 billion President Barack Obama proposed in his budget request to Congress as a down payment for the policy changes.

Asked whether the cost of a health-care overhaul would be more than $1 trillion, Rangel said, "the answer is yes."

House Democrats plan to release their legislation next week. Obama has made a health-care overhaul a top domestic priority and is working with Congress to get legislation to his desk by October.

Democrats in the House and Senate are working on legislation that would require all Americans to have health insurance, prohibit insurers from refusing to cover pre-existing conditions and place other restrictions on the industry.

The legislation would establish online exchanges for individuals to purchase insurance and would require employers to provide health benefits to workers or pay a penalty. Some Democrats also are backing creation of a government-run program to expand coverage to the uninsured. The issue is the subject of bipartisan negotiations with Republican opponents.
Posted by: Beavis || 06/12/2009 16:00 || Comments || Link || E-Mail|| [6493 views] Top|| File under:
Home Front: Politix
Congress Sends Obama Bill to Regulate Nationalize Tobacco Industry
WASHINGTON – Congress sent legislation to the White House Friday granting the federal government unprecedented authority to regulate and restrict cigarettes, the single largest cause of preventable death.

President Barack Obama quickly expressed his support, appearing in the Rose Garden almost immediately after the House gave final approval to the bill giving the Food and Drug Administration control over tobacco production, marketing and sales.
Posted by: Anginemp Jeretle5290 || 06/12/2009 12:58 || Comments || Link || E-Mail|| [6503 views] Top|| File under:
Obama's National Security Adviser on Thin Ice
Speculation is growing that Gen. Jim Jones will not last long as President Obama's national security adviser because of the retired Marine general's supposedly poor performance.

Several White House and National Security Council sources told FOX News that the Obama administration is baffled by Jones, who is a longtime friend of Sen. John McCain, the man Obama defeated for the White House. One NSC staff member claimed that Jones is so forgetful that at times he appears to have Alzheimer's disease.

Jones' primary duty is to manage the conflicting views of the State Department, Pentagon and other parts of U.S. foreign policy. But he isn't seen near Obama's side often and he has kept his distance from the media.

Obama officials don't expect Jones to stay in his post past the fall, one source told FOX News.

But Secretary of Defense Robert Gates took the unusual step this week of reaching out to the Washington Post to defend Jones and dismiss the rumors. Gates told Washington Post columnist David Ignatius that the rumors are coming from "lower levels," not from any of the power brokers.

"If nobody's fighting, nobody's having fun," he said.

He admitted generational differences exist between the White House and the foreign policy makers, but added that he doesn't sense "antagonism" or "jealousy."

"Jim and (Secretary of State) Hillary (Clinton) and I have joked with each other that we're of a different generation than those in the White House," Gates said. "While they're texting, we're on the cell phone or even a land line."

Gates said Jones is "among the best" national security advisers he's seen and described him as "the glue that holds this team together" and as an "honest broker."

"I can trust Jim to represent my views on an issue to the president," he said. "He is a facilitator, not an obstacle, and that hasn't always been true in that job."
Posted by: GolfBravoUSMC || 06/12/2009 11:47 || Comments || Link || E-Mail|| [6470 views] Top|| File under:
Patrick Kennedy returns to rehab
...and the local media tunes up the violin section.


Rep. Patrick Kennedy (D-R.I.), who has used his battle with alcoholism and drugs as a springboard for mental illness advocacy, has returned to treatment, he said in a statement released by his office.

Kennedy, who entered rehab in May 2006 after crashing an SUV into a Capitol barricade, described his treatment as part of a "lifelong process" of coping with his addiction — but stopped short of saying he'd suffered a relapse.

"I have decided to temporarily step away from my normal routine to ensure that I am being as vigilant as possible in my recovery,'' said Kennedy, who didn't disclose the location of his treatment.


Try staying there for more then two weeks, Patrick. Maybe it'll work.


'I hope that in some small way my decision to be proactive and public in my efforts to remain healthy can help remove the stigma that has served as a barrier for many Americans reluctant to get the help they needed,'' added Kennedy, a leading congressional advocate of mental health programs who has been candid about his struggle with bipolar disorder.
Posted by: tu3031 || 06/12/2009 10:16 || Comments || Link || E-Mail|| [6505 views] Top|| File under:
SPITZER CALLS ALBANY MAYHEM 'STEP FORWARD'
Former Gov. Eliot Spitzer actually thinks the current chaos gripping the State Senate is a good thing. "Yes, the Senate takeover is being orchestrated by a rogue's gallery of politicians and their associates, grabbing for power in a base, self-interested way," the disgraced ex-governor wrote in his latest column on Slate.com. "If you look at the upheaval from a different angle, it begins to make sense and to seem like a step forward in New York politics."

Spitzer, who was forced to resign last year after he was caught in a federal prostitution sting, said lawmakers played "the role of sheep for years." He said "legislators are now recognizing they have the power to be coyotes."

Two Democratic state Senators -- Pedro Espada Jr. and Hiram Monserrate -- jumped ship on Tuesday and announced they were going to caucus with Republicans, giving the GOP a slim 32-30 majority. "The use of that power by two Democratic senators, though perhaps for questionable purposes, is emboldening others to use their leverage to bargain for worthwhile causes," like same-sex marriage," wrote Spitzer.
Posted by: || 06/12/2009 00:00 || Comments || Link || E-Mail|| [6466 views] Top|| File under:
Ethics panel probes alleged Rangel quid pro quo
The House ethics committee is investigating an alleged quid pro quo between Rep. Charles Rangel (D-N.Y.) and an oil company executive, the subject of a lengthy New York Times article published in December.

Eugene Isenberg, the oil executive accused of trying to influence Rangel through a $1 million donation to the education center bearing Rangel's name, is cooperating with an ethics committee investigation into the matter and predicts that the panel will find no wrongdoing.

"I have faith that the American justice system will reflect the actual facts of the situation, which the ethics committee was given," said Isenberg, chief executive of Nabors Industries, an oil drilling company.

The assertion was caught on tape during a conversation with Peter Flaherty of the National Legal and Policy Center, a conservative watchdog that has investigated several ethics stories about Rangel. Flaherty approached Isenberg at the company's annual meeting in Houston last week, taped the conversation and provided The Hill a transcript and audio recording.

Isenberg also called the New York Times story "total malarkey" and said he would "guarantee" that the ethics committee would find that the Times was "demonstrably wrong in their conclusions and implications."

"The ethics committee will, I guarantee you, will get through that," Isenberg stated.

"You guarantee it?" Flaherty asked.

"Yep," Isenberg responded.

"You have some inside information?" Flaherty asked.

"No, except I know what questions were asked and what information was provided, which I'm not supposed to discuss and therefore I won't," he said.

The Times story alleges that Rangel was instrumental in preserving a lucrative tax loophole that benefited Isenberg's company, while at the same time Isenberg was pledging $1 million to the Charles B. Rangel School of Public Service at City College of New York.

Part of the story describes a meeting between Rangel, Isenberg and Manhattan District Attorney Robert Morgenthau at the Carlyle Hotel in February 2007. The Times article says there were actually two meetings, the first in which the three discussed Isenberg's support for the Rangel Center at the breakfast and a second involving Ken Kies, Isenberg and Rangel, in which Kies asked Rangel about the legislation affecting Isenberg's company and whether he still opposed it.
Posted by: || 06/12/2009 00:00 || Comments || Link || E-Mail|| [6463 views] Top|| File under:
Who's in the News
66
[untagged]
4
TTP
2
Taliban
2
al-Qaeda
2
Palestinian Authority
2
Hamas
1
al-Shabaab
1
Govt of Iran
1
Hezbollah
1
Global Jihad
1
Abu Sayyaf
1
al-Qaeda in Iraq
1
Lashkar e-Taiba
1
al-Qaeda in Pakistan
1
Moro Islamic Liberation Front
1
Jemaah Islamiyah
Bookmark
E-Mail Me
The Classics
The O Club
Rantburg Store
The Bloids
The Never-ending Story
Thugburg
Gulf War I
The Way We Were
Bio
Merry-Go-Blog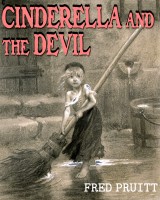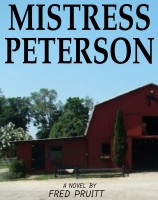 On Sale now!


A multi-volume chronology and reference guide set detailing three years of the Mexican Drug War between 2010 and 2012.

Rantburg.com and borderlandbeat.com correspondent and author Chris Covert presents his first non-fiction work detailing the drug and gang related violence in Mexico.

Chris gives us Mexican press dispatches of drug and gang war violence over three years, presented in a multi volume set intended to chronicle the death, violence and mayhem which has dominated Mexico for six years.
Click here for more information


Meet the Mods
In no particular order...


Steve White
Seafarious
Pappy
lotp
Scooter McGruder
john frum
tu3031
badanov
sherry
ryuge
GolfBravoUSMC
Bright Pebbles
trailing wife
Gloria
Fred
Besoeker
Glenmore
Frank G
3dc
Skidmark
Alaska Paul



Better than the average link...



Rantburg was assembled from recycled algorithms in the United States of America. No trees were destroyed in the production of this weblog. We did hurt some, though. Sorry.
3.215.79.68

Help keep the Burg running! Paypal: