-Lurid Crime Tales-
Department of Defense Official Indicted For Chinese Espionage
A federal grand jury in the Eastern District of Virginia has indicted James Wilbur Fondren Jr., on one count of conspiracy to communicate classified information to an agent of a foreign government and act as an illegal foreign agent; four counts of unlawfully communicating classified information to an agent of a foreign government; and three counts of making false statements to the FBI. If convicted on all charges, Fondren would face a maximum of 60 years in prison.

David Kris, Assistant Attorney General for National Security; Dana Boente, U.S. Attorney for the Eastern District of Virginia; and Joseph Persichini, Jr., Assistant Director in Charge of the FBI's Washington Field Office, made the announcement.

Fondren, age 62, worked at the Pentagon and, from August 2001 through Feb. 11, 2008, was the Deputy Director, Washington Liaison Office, U.S. Pacific Command (PACOM). He held a Top Secret security clearance, worked in a Sensitive Compartmentalized Information Facility (SCIF) and had a classified and unclassified computer at his cubicle. He has been on administrative leave with pay since mid-February 2008 and has not performed any duties in or for PACOM since that time.

On May 13, 2009, Fondren turned himself in to federal agents after being charged in a criminal complaint with conspiracy to communicate classified information to an agent of a foreign government.

According to the indictment returned today, from approximately Nov. 2004 to Feb. 11, 2008, Fondren provided certain classified Defense Department documents and other information to Tai Shen Kuo, a naturalized U.S. citizen from Taiwan.

Fondren was aware that Kuo had maintained a close relationship with an official of the People's Republic of China (PRC), to whom Kuo introduced Fondren during a trip the two took to the PRC in March 1999. As Kuo well knew, this individual was an official of the PRC government. Fondren and the PRC official exchanged more than 40 email messages between March 1999 and November 2000.

Fondren is alleged to have provided classified information through Kuo, under the guise of consulting services, using a business that had Kuo as its sole customer. Fondren would incorporate this information into "opinion papers" that he sold to Kuo. He would also provide Kuo with sensitive, but unclassified Defense Department publications.

The indictment also alleges that, when Fondren was interviewed by FBI agents regarding this investigation, he falsely represented that everything he wrote to Kuo in his opinion papers was based on information from press and media reports and from his experience; that he had never taken any classified information home; and that he had not given Kuo a draft copy of an unclassified document on military strategy.

This investigation was conducted by the FBI. The Air Force Office of Special Investigations (OSI) provided substantial assistance and cooperation throughout the course of the investigation.

The prosecution is being handled by Assistant U.S. Attorneys Neil Hammerstrom and James P. Gillis, from the U.S. Attorney's Office for the Eastern District of Virginia, and Trial Attorney Ryan Fayhee from the Counterespionage Section of the Justice Department's National Security Division.

The public is reminded that an indictment only contains charges and is not evidence of guilt. A defendant is presumed innocent unless and until proven guilty.
Posted by: Anonymoose || 06/12/2009 19:21 || Comments || Link || E-Mail|| [6499 views] Top|| File under:
Fast Action By Guards Saved Lives, Officials Say
A big, big thank you to the guards at the Holocaust Museum. They saved a lot of lives.

They're often derided as rent-a-cops, the hall monitors of law enforcement, whose uniforms suggest professionalism and proficiency even if they don't always garner respect. In the Washington area, private security guards are legion, if largely unheralded, protecting banks and businesses, government buildings and museums, adding another layer of protection to the well-fortified capital.

The job can be boring, hour upon tedious hour of directing tourists to the nearest bathroom and asking people to remove the change from their pockets before passing through metal detectors. But the guards train for the worst.

And when the worst happened Wednesday at the U.S. Holocaust Memorial Museum, authorities said the Special Police Officers on duty were ready.

As they investigate the shooting, in which James W. von Brunn, an 88-year-old white supremacist from Annapolis, is charged with firing a rifle and killing one of the officers, authorities said yesterday that if it weren't for the quick response of the private guards on duty, more people could have been killed or wounded.

At a news conference yesterday, Mayor Adrian M. Fenty (D) said the officers' efforts "to bring this gunman down so quickly literally saved the lives of countless people. . . . This could have been much, much worse."

It started out as a normal day. Dozens of visitors, including school groups, were passing through the museum as the beginning of the summer tourist season began in earnest. Then, police said, a red Hyundai driven by von Brunn double parked on 14th Street outside the museum's entrance. When he got to the museum's door, Stephen T. Johns, who had been posted at the museum for six years, opened the door, police say.

Von Brunn then lifted his rifle and shot Johns in the chest at close range, officials said. Two officers immediately returned fire, hitting Brunn in the face, and he fell backward out the door, police said.

All of the officers were employees of Wackenhut Services, a large private security firm that provides protection for several government buildings, including the Federal Aviation Administration and the Nuclear Regulatory Commission. At the museum, the guards look just like police officers, with crisp uniforms, .38-caliber revolvers on their hips and silver badges with an image of a lion on a scale on their chests.

The Special Police Officer is different from a regular security guard, who "is a civilian who has no police authority," said D.C. Police Lt. Jon Shelton. SPOs, by contrast, are commissioned by the D.C. police chief and have "full police authority," including arrest power on the premises they are assigned to protect, he said.

To carry a firearm, SPOs must compete a 40-hour training session and go through an eight-hour recertification program every year to stay active, Shelton said. About 5,000 SPOs are licensed to work in the District.

Yesterday, Wackenhut declined requests to interview the officers who returned fire Wednesday. Officers at the museum said they were not permitted to comment.

In a statement, the company said it has provided security for the museum since 2002 and employs 70 officers there. William S. Parsons, the museum's chief of staff, said officers "train all year round, and all that training paid off in 50 seconds."

Many of the Wackenhut officers are former service members and have experience as police officers, said Assane Faye, the Washington district director of the Security, Police and Fire Professionals of America, the union that represents the Wackenhut guards. "There's more value than a rent-a-cop," he said. "They have high qualifications. . . . They put their lives on the line."

On a recent tour of the museum, Alexandria Sheriff Dana A. Lawhorne came away impressed with its security. "I noticed the guards seemed very attentive, alert, not sitting around," he said. "They were very strategically placed."

He said a security official there told him that officer training had been ramped up recently, including having guards run up stairs and fire their weapons "to get them to learn how to shoot with their heart racing and adrenaline pumping."
Posted by: Steve White || 06/12/2009 13:05 || Comments || Link || E-Mail|| [6486 views] Top|| File under:
Another Military Fake - Now Assisting The FBI
Richard Strandlof said he survived the 9/11 attacks on the Pentagon. He said he survived again when a roadside bomb went off in Iraq killing four fellow Marines. He'd point to his head and tell people he had a metal plate, collateral damage from the explosion.

Crowds ate up his story. He canvassed Colorado appearing at the sides of politicians. Inspiring and seemingly authentic, he spoke on behalf of veterans at the state Capitol.

It turns out the whole thing was a lie. He wasn't at the Pentagon. He was never a Marine. He never served his country. He never graduated from the Naval Academy. He claimed his name was Rick Duncan.

He formed a group called the Colorado Veterans Alliance, and the FBI is now investigating whether he embezzled money as a result.

Where was he on 9/11, the day he said he witnessed heroism firsthand?

"I was in San Jose, California, watching it in horror on TV with a few other people," Strandlof told CNN's Anderson Cooper.

He was at a homeless shelter at the time.

Strandlof denies being a pathological liar. He says he suffered from "some severely underdiagnosed mental illness" and that he got caught up in the moment around "people who are passionate and loved what they did."

He told CNN he had put on a "production, which I'm sorry for."

"Hopefully the people that I hurt can in some way gain closure from that, and I myself don't know what I can do short of leaving them alone and not being in their lives, to make that happen," Strandlof said.

He said he's not sure exactly how he's hurt people. "It's not for me to say, and time will tell," he said.
Posted by: Anonymoose || 06/12/2009 00:00 || Comments || Link || E-Mail|| [6472 views] Top|| File under:
Granny gets tasered for speeding
[Iran Press TV Latest] An American police officer shoots a 72-year-old woman with a taser gun after she refused to sign a speeding ticket and confronted him.

Chris Bieze, a Travis County sheriff's deputy, stopped Kathryn Winkfein for driving at 60 mph (97 km/h) in a 45-mile-per-hour construction zone west of Austin.

When Winkfein refused to sign the speeding ticket, Bieze reportedly ordered her out of her white pick-up truck, told her she was under arrest, and was later caught on camera tasering her for confronting him.

Travis County Constable's Office released a controversial video footage that shows the elderly women getting shot twice after she dared the police officer to do so and tried to get back in her car.

The video shows her moaning and falling to the ground while the shocks jolted through her body.

Winkfein was examined by emergency medical staff at the scene and was determined to be unharmed before being taken into custody.

Winkfein admits she was speeding but denies resisting arrest.
Posted by: Fred || 06/12/2009 00:00 || Comments || Link || E-Mail|| [6469 views] Top|| File under:
Bakery allegedly discards employee's severed arm
MADRID (AP) - A Spanish trade union is suing a bakery that allegedly threw the severed arm of an employee into a bin after it was amputated in an accident with a kneading machine.

The Workers Commissions said in a statement Wednesday that Bolivian immigrant Franns Rilles lost his left arm in May 28 at the Rovira bakery in the eastern Valencia region. The union said that while Rilles was being taken to a hospital someone tossed his arm into the garbage. It says the bakery then cleaned the machinery and continued production.

Police found the arm the next day, the union said, but doctors were unable to reattach it.

The union said Rilles had worked illegally at the factory for two years, earning euro23 ($32) a day, and had not been properly trained on the kneading machinery.
Posted by: Clineling Speasing6501 || 06/12/2009 00:00 || Comments || Link || E-Mail|| [6473 views] Top|| File under:
-Short Attention Span Theater-
Nuclear blasts' toll lingers for one man
The comments following the article are a interesting read too.


On the Fourth of July weekend of 1957, Darrell Robertson was on a train from Fort Lewis, Wash., to southern Nevada. He was one of hundreds of young men with orders in hand to take part in a training exercise that they were told was crucial to the fight against communism.

The native of Lamar was headed deep into the burnt landscape of the Mojave Desert, to a place called Camp Desert Rock. There, between 1945 and 1958, the U.S. military conducted 106 atmospheric nuclear tests.

At the time, Robertson said, military brass believed a nuclear confrontation with the Soviets was likely. They were intent on developing a group of troops hardened by repeated exposure to radiation. They thought exposure to radiation was like sunning on the beach: First you burn, then you tan.

"Today, you think, 'How would you ever harden troops to that?' " Robertson said in an interview this week at the Tribune. "It's not something that you can become accustomed to or environmentally be exposed to and continue to go on. That's just not a fact. But see, they didn't know that then."

On one of his first days in the tent city, Robertson was roused at 4 a.m. -- the time of least wind and highest humidity in the desert -- and driven to a lookout spot known as Newsman's Knob to observe his first-ever "shot."

Putting on a heavy jacket, helmet, goggles and leather gloves, Robertson and more than 100 others were instructed to crouch, cover their eyes and turn away from the cloud. What followed was a relatively minor detonation -- only a few kilotons -- but many of the newbies in his group weren't prepared for the "blowback" that came moments later. They "just rolled around on the ground like footballs," he said.

It was an awesome force. A nuclear bomb thrusts so much air away from its center that it creates a vacuum moments later that sucks wind back in until it can achieve normal air pressure. The rushing blowback can hit onlookers like a wooden bat to the stomach.

And when the blast went off, Robertson saw something that has been emblazoned forever in his memory. He says he could see through his gloves and flesh all the way to his bones. He can't explain this brief X-ray vision, but the image shook him so deeply that he didn't talk about it until decades later, when he heard other atomic veterans of that era report similar phenomena they attribute to radiation exposure.

In the coming weeks, Robertson and his men from the First Battle Group, 12th Infantry observed 12 to 15 nuclear blasts. Typically they waited two to four hours after the shot before they went to ground zero for maneuvers. Each man was given a tiny "film badge" to record the level of radiation he encountered.

Scientists also maintained on-site labs where animals from pigs to rats were exposed to the toxic dust that lingered in the air for hours, depending on the wind.

Destruction at these sites was total: Robertson saw a 100-foot steel tower incinerated in an instant. The largest blast he observed, code named "Smoky," was a magnitude of 44 kilotons -- about three times the force of the bomb dropped on Hiroshima. It was enough to turn sand into glass several feet deep.

"Were we guinea pigs? Yes, very much so. If that's the vernacular you want to use," he said. He and others just trusted their government. "You know you're in harm's way, but you assume that they're not putting you out there to absolutely crucify you."

Robertson completed the work and eventually moved back home, where he and his wife, Barbara, operated a dairy farm and raised two children. Darrell even was a member of the National Guard for 35 years after leaving active duty.

But the legacy of his time in Nevada has stayed with him. Robertson only has two-thirds of a kidney and one-third of his pancreas; the rest was lost to cancer. He also has had traces of cancer show up in his liver and prostate and has spots on his lungs.

Yet somehow it took him three years of compiling evidence for the Army to acknowledge a service connection between his radiation exposure and his cancer. In 2002 he held the first Missouri meeting for atomic veterans in Joplin. He expected a few local vets to attend, but dozens showed up from nine different states, including Alaska. Many told heart-wrenching stories about their medical problems.

"If you sat there and listened to their stories, you'd almost go out crying," Barbara Robertson said.

Since the 1950s, thousands of residents of towns downwind from the blast sites have developed cancers. In 1956, the John Wayne film "The Conqueror" was filmed in St. George, Utah, downwind of the test site. Many in that production eventually died of cancer, including Wayne himself.

It's enough to make a person bitter about his government, but somehow Robertson isn't. Today, as he and his wife commute regularly back and forth from Lamar to Truman Memorial Veterans' Hospital and Ellis Fischel Cancer Center in Columbia for his treatments, he sometimes daydreams about seeing just one more blast. Only this time he'd like to bring along world leaders such as Barack Obama, Vladimir Putin, Angela Merkel and others.

That's because, he said, if they ever saw a nuclear bomb detonate with their own eyes, they'd never, ever want to dream of ordering one dropped in combat.

"I do believe it would change their minds," he said.
Posted by: Delphi || 06/12/2009 17:01 || Comments || Link || E-Mail|| [6494 views] Top|| File under:
Wired.com Raw Video: Inside a Blue Angel Cockpit
From posted story: I think I need a barf bag. My head is spinning after watching this footage of the Blue Angels, the Navy's ridiculously precise stunt pilot team. No, I'm not talking about another home movie of the fliers, shot from an air show. This raw video is taken from inside a Blue Angel cockpit, as the jets scream through the air. Personally, it's as close as I ever want to get from stepping inside one of those planes. Closer, actually.
Posted by: Delphi || 06/12/2009 13:12 || Comments || Link || E-Mail|| [6500 views] Top|| File under:
Dubai fears break up will keep Paris Hilton away
[Al Arabiya Latest] America's most famous hotel heiress Paris Hilton has split up with yet another boyfriend, prompting press across the Middle East to panic as they feared she may cancel her Dubai trip, a week before she was set to arrive on the shores of the Arabian Gulf to look for a new best friend.

Hilton split from her boyfriend Doug Reinhard, star of U.S.-series The Hills, who she has been dating for almost six months and has been seen on U.S. television gushing over him and calling him her "future husband."

Reinhard was scheduled to be a producer on the Dubai version of the MTV reality show "My New BFF," in which a group of contestants all living in Dubai -- Arabs and other citizens -- will fight to become her new "best friend forever."

The Middle Eastern version of the raunchy show, however, would have to be toned down to adhere to the country's strict guidelines, meaning no alcohol, sex topics, foul language or sexy clothes.

Middle Eastern entertainment press speculated about the breakup's impact on her planned trup to Dubai, fearing the heiress would cancel her Dubai show as she would be too heart broken to perform in front of the cameras.

But although a spokesperson for the heiress confirmed the couple had split and asked that her "privacy is respected," there was no indication if the Dubai trip was off the table.

Hilton co-created the series to find: "Someone that I can just trust, someone who's not gonna stab me in the back like has happened a lot in this town, someone I can have fun with."

Hilton shot to fame after a sex tape of her with Rick Solomon, Baywatch hearththrob Pamela Anderson's ex-husband, was released on the internet and has stayed in the limelight with a series of TV and film appearances.
Posted by: Fred || 06/12/2009 00:00 || Comments || Link || E-Mail|| [6466 views] Top|| File under:
Snakes take control of police station
[Iran Press TV Latest] Police in Sierra Leone have called in fire fighters and the army to take control of a police station invaded by hundreds of hissing serpents.

The police station in the town of Gerihun -- infested with an estimated 400 snakes -- has left even some of the toughest officers afraid to go to work.

Despite fumigating measures taken by officials in the Ministry of Health, the snakes have not been dislodged and come out in dozens during work hours.

The unwelcome guests have prompted residents to shun the police station and avoid reporting crimes.

Following the failure in luring out the snakes, sharp-shooters have been invited to the scene.


Burn the police station to the ground. It's the only way to be sure.
Posted by: Fred || 06/12/2009 00:00 || Comments || Link || E-Mail|| [6472 views] Top|| File under:
-Signs, Portents, and the Weather-
Company Forced To Fire 260 Employees For Fake SSNs, Union Objects
No immigration agents descended on Overhill Farms, a major food-processing plant in Vernon. No one was arrested or deported. There were no frantic scenes of desperate workers fleeing la migra through the gritty streets of the industrial suburb southeast of downtown Los Angeles.

For more than 200 Overhill workers, however, the effect was devastating: All lost steady jobs last month and now find themselves in a precarious employment market, without severance pay or medical insurance. It wasn't a hot tip or an undercover informant that helped seal their fates, but a computer check of Social Security numbers.

"A desktop raid" is how the workers' representative, John M. Grant, vice president of Local 770 of the United Food and Commercial Workers International Union, described the scenario.

Overhill, a $200-million-a-year company that provides frozen meals for clients such as American Airlines, Panda Express, Safeway and Jenny Craig, says it had no choice: An Internal Revenue Service audit found that 260 workers had provided "invalid or fraudulent" Social Security numbers. The government took no action against the workers. But Overhill did: All of the employees were fired May 31.

Employers facing stiff fines and potential prison terms for hiring illegal immigrants may decide to fire employees who have suspect paperwork.

Overhill says it gave the workers 30 days to correct the problem with the IRS and provide the company with verification, but none did so.

Overhill, whose workforce is largely Latino, says it has no idea of the legal status of the fired employees. No one has formally accused them of being illegal immigrants. Still, the company argues that it risked potential criminal liability under tax and immigration laws if it continued to employ them after the IRS audit.

"Based on the advice of three different law firms, the company's belief was that it was legally compelled to terminate these employees," Auerbach said. Overhill has already rehired workers for most positions.

But the union says Overhill responded rashly. "I think the company acted hastily and unnecessarily," said Peter Schey, a Los Angeles lawyer who represented the union. "Legally, there was nothing that compelled these terminations."


Except that the company would have been sanctioned for failing to comply with the law ...

Six of the company's fired workers interviewed at a protest outside the Vernon plant last week insisted that their Social Security numbers were legitimate.

"My Social Security number was good all these years, why is it suddenly no good now?" asked Eva Macias, a 19-year veteran of Overhill Farms.


Great question, Ms. Macias. Did you contact the IRS to find out? Let us know what they tell you.

Overhill is a rare union shop in an overwhelmingly nonunion industry, but that hasn't made much difference for the fired workers.

The plant's union has demanded that an independent arbitrator hear their case. But such a session can take months to arrange. "We're talking here about hundreds of families that have been denied a gainful wage, denied medical care," said Grant, the union official. "This basically tears apart an entire community."


Did any of the fired employees seek to straighten out their SS number issue as requested?
Posted by: Anonymoose || 06/12/2009 16:30 || Comments || Link || E-Mail|| [6502 views] Top|| File under:
IRS Considers Taxing Personal Use of Work Cell Phones as 'Fringe Benefit'
WASHINGTON -- The IRS is weighing a proposal to deem one-quarter of employees' use of work cell phones as personal use and therefore subject to tax as a fringe benefit.

The proposal is one of several options the IRS put forward this week on the tax treatment of employer-provided cell phones. Current law already requires that the value of those cell phone services be included in a worker's gross income, unless the employee keeps detailed records showing that the cell phone is used for work only -- an idea cell phone trade groups are objecting to.

"The idea that you should keep a log saying, 'I made a call saying I will be late for dinner again,' that's a totally cumbersome and burdensome requirement that most employers and employees are not going to comply with," said Jot Carpenter, vice president of government affairs for CTIA-The Wireless Association.

The IRS, in a Monday notice, proposed options intended to simplify the requirement for employers. One proposal is a "safe harbor" that would deem 75 percent of work cell phone usage to be for work, and 25 percent to be personal. Under that scenario, employer deductions would be limited accordingly and employees would be taxed on the value of the personal use.
Posted by: GolfBravoUSMC || 06/12/2009 11:39 || Comments || Link || E-Mail|| [6465 views] Top|| File under:
S.F. to impose fines for tossing food scraps
SAN FRANCISCO - Trash collectors in San Francisco will soon be doing more than just gathering garbage: They'll be keeping an eye out for people who toss food scraps out with their rubbish.

San Francisco this week passed a mandatory composting law that is believed to be the strictest such ordinance in the nation. Residents will be required to have three color-coded trash bins, including one for recycling, one for trash and a new one for compost — everything from banana peels to coffee grounds.

The law makes San Francisco the leader yet again in environmentally friendly measures, following up on other green initiatives such as banning plastic bags at supermarkets.


Posted by: GolfBravoUSMC || 06/12/2009 11:25 || Comments || Link || E-Mail|| [6464 views] Top|| File under:
WHO declares first pandemic in 40 years


* WHO declares first pandemic in 40 years
* Victoria a key trigger for move to phase 6
* WHO advises against border closures

THE World Health Organisation declared the first flu pandemic of the 21st century early this morning (AEST) urging countries to shore up defences against the virus which is "not stoppable" but has proved mainly mild so far.
Posted by: Oztralian || 06/12/2009 00:05 || Comments || Link || E-Mail|| [6467 views] Top|| File under:
Africa North
Tunisia announces partial cabinet reshuffle
[Maghrebia] After meeting with Tunisian President Zine El Abidine Ben Ali on Wednesday (June 10th), Prime Minister Mohamed Ghannouchi announced changes to the cabinet. Mohamed Ridha Ben Mosbah will replace Ridha Touiti as Commerce and Handicrafts Minister, while Touiti will serve as Minister Delegate to the Prime Minister.
Posted by: Fred || 06/12/2009 00:00 || Comments || Link || E-Mail|| [6479 views] Top|| File under:
China-Japan-Koreas
Chinese submarine collides with sonar array towed by U.S. Navy ship
In what a U.S. military official calls an "inadvertent encounter," a Chinese submarine hit an underwater sonar array being towed by the destroyer USS John McCain on Thursday.

The array was damaged, but the sub and the ship did not collide, the official said. A sonar array is a radar towed behind a ship that listens and locates underwater sounds.

The incident occurred near Subic Bay off the coast of the Philippines.

The official, who declined to be named because the incident had not been made public, would not say whether the U.S. ship knew the submarine was that close to it.

However, the Navy does not believe this was a deliberate incident of Chinese harassment, as it would have been extremely dangerous had the array gotten caught in the submarine's propellers.
Posted by: Anonymoose || 06/12/2009 20:49 || Comments || Link || E-Mail|| [6504 views] Top|| File under:
China to Christians: assimilate or be supressed
A secret Communist Party document from Hubei province has reached the West that indicates that a nationwide campaign is underway to "normalise" underground Protestant Churches by giving them two options: either join the Three Self-Patriotic Movement—the set of government-sanctioned patriotic Christian organisations—or be suppressed. Either way, the campaign is in clear violation of United Nations resolutions on religious freedom which ban any distinction between lawful (government-controlled) and unlawful religions activities.

The secret document is titled Secret Document Reveals Chinese Government's Campaign against Unregistered Churches. It was translated and published last Tuesday by the US-based China Aid Association (CAA), an organisation devoted to counter religious persecution in China. The original document was issued on July 24, 2007 by the Duodao District Committee Office of Jingmen Municipality of the Communist Party of China, Hubei province. In order to protect the source, the CAA omitted the document's specific number. But copies of the paper were printed, each with its serial number, on the understanding that its "content must not be disclosed."

The text refers only to an ongoing "crackdown" in Jingmen that started on June 15 and ending November 30. It reveals that the whole campaign was based on papers elaborated at the national and provincial levels and urged and instructed by a National Christian Working Seminar, called "601 Conference" held on June 1, 2007, involving leading comrades in the central government from the Department of United Front of District Committee, District Bureau for Religious Affairs of Ethnic Minorities. The purpose of the crackdown was said to "[f]ight against infiltration activities by hostile overseas forces under the guise of Christianity and safeguard the stability in our society and in the religious arena."

The paper goes on to suggest ways to normalise and standardise Christians' actions through registration of Christian sites, activities and pastors. It suggests that this be done by educating the majority, isolating and cracking down on small minorities, and providing believers a "patient and careful ideological education." The document adds that to achieve this result the authorities ought to start with a comprehensive investigation on "gathering sites, participants, locations and patterns."

Similarly, "[i]nvestigations should also be conducted on whether there is infiltration by overseas forces or whether there is underground missionary work, whether feudal superstition and heresies are involved." These investigations "should include the content of the sermons, personal history of the missionaries and their profiles, the sources of the funds, financial situations, system of activities, key members of their organizations and the ordinary people who participate in their activities."
Posted by: ryuge || 06/12/2009 08:02 || Comments || Link || E-Mail|| [6486 views] Top|| File under:
China cautions India on troop build-up near border
BEIJING: China on Thursday rejected suggestions that incursions by its troops into the Indian territory were on the rise, and cautioned India that any move to increase troop presence along the disputed border in Arunachal Pradesh "would only lead to a rivalry between the two countries."
Arunachal Pradesh Governor J.J. Singh said earlier this week that two Army divisions of around 30,000 soldiers each would be deployed along the disputed border as part of a "planned augmentation of [India's] capabilities to defend the country." Mr. Singh's statement followed reported claims from officials that Chinese incursions into Indian territory had become more frequent in the past one year.

Chinese Foreign Ministry spokesman Qin Gang told reporters on Thursday that China "cannot accept such an allegation."

Mr. Qin said: "China and India have never demarcated the border. To resolve this issue at an early date is one of the 10 strategies to improve China-India relations. The two countries have reached a consensus on resolving this issue, and we hope the two countries will follow the 10 principles and jointly safeguard stability and tranquillity in the border areas. China has always followed such an attitude to settle the issue."

Mr. Singh's statement evoked a strong reaction from the local media and political analysts in China.

The People's Daily, official newspaper of the Chinese Communist Party, said in an editorial on Thursday that a decision to move more troops to the border would lead to a rivalry between the two countries, and asked the Indian government to consider "whether or not it can afford the consequences of a potential confrontation with China."

It said, "China is seen in India as both a potential threat and a competitor to surpass. But India can't actually compete with China in a number of areas, like international influence, overall national power and economic scale. India apparently has not yet realised this."

The paper described as "wishful thinking" that "gratitude for India's restraint" in joining the "ring around China" established by the United States and Japan would see China deferring to Indian demands on territorial disputes.

"China won't make any compromises in its border disputes with India," it said.

While both China and India have agreed in principle to maintain "peace and tranquillity" along the disputed border, talks have made modest progress, and the dispute continues to remain a wedge in relations between the two countries in spite of a fast-growing trade relationship. China last month reportedly blocked a $ 60 million Asian Development Bank project to finance a flood-management programme in Arunachal Pradesh, parts of which China still has claims on.
Posted by: john frum || 06/12/2009 00:00 || Comments || Link || E-Mail|| [6470 views] Top|| File under:
Economy
Household Wealth in U.S. Decreased by $1.3 Trillion
(Bloomberg) -- U.S. household wealth fell in the first quarter by $1.3 trillion, extending the biggest slump on record, as home and stock prices dropped.

Net worth for households and non-profit groups decreased to $50.4 trillion, the lowest level since 2004, from $51.7 trillion in the fourth quarter, according to the Federal Reserve's Flow of Funds report today. The government began keeping quarterly records in 1952.

Americans are cutting back on spending as unemployment surges, home prices continue to drop and wealth evaporates, signaling any economic recovery will be slow to develop. The drop in net worth is one reason Americans are boosting savings, blunting the effect of the tax breaks and income supplements from the Obama administration's stimulus plan.

"It's going to be very difficult to have any recovery in consumer spending without jobs and incomes recovering first," said Christopher Low, chief economist at FTN Financial in New York. "The probability of a debt-financed consumer spending binge like we saw in the last expansion is essentially nil."

Retail sales rose in May for the first time in three months, an increase driven almost solely by U.S. shoppers returning to automobile showrooms seeking bargains and the rising cost of gasoline, a report today from the Commerce Department showed.
Posted by: || 06/12/2009 00:00 || Comments || Link || E-Mail|| [6469 views] Top|| File under:
Oil surges on raised demand forecast
Oil prices on Thursday surged to an eight-month high above $73 a barrel after the western countries' energy watchdog raised its forecast for global oil demand for the first time in almost a year.

The International Energy Agency's abrupt change, saying that the oil market was witnessing the "long-awaited emergence of improving fundamentals", suggests that economic green shoots are starting to boost energy consumption. The IEA forecast global oil consumption would be 120,000 barrels a day higher than it had previously estimated – although it would still drop this year by 2.5m b/d. Global demand is put at 83.3m b/d this year, down 2.9 per cent from 2008.

The IEA cautioned that the revision "may only signal the bottoming out of the recession", rather than "beginnings of a global economic recovery". Barclays Capital analysts said: "It can hardly be argued that things are getting worse."


And the dollar is still dropping ...

Until now, the IEA had warned that rallying prices had been driven by optimism of a global financial recovery, rather than by solid demand and supply fundamentals.

The market rallied on the bullish message, with West Texas Intermediate, the US benchmark, rising to an intraday high of $73.23 a barrel, more than double February's four-year low of $32.70 a barrel. Oil prices have risen 60 per cent this year, although they remain far below last year's all-time high of almost $150.

Long-dated contracts, such as futures for delivery in December 2017, climbed above $90 a barrel, signalling investors' bets that oil prices have further to run.
Posted by: Steve White || 06/12/2009 00:00 || Comments || Link || E-Mail|| [6466 views] Top|| File under:
Israel-Palestine-Jordan
The H.R. 1388 pork and "Migration Assistance" for Hamas.
Federal Register: February 4, 2009 (Volume 74, Number 22)
DOCID: fr04fe09-106 FR Doc E9-2488
Presidential Documents

U.S. Immigration and Customs Enforcement
NOTICE: Part II
DOCID: fr04fe09-106
DOCUMENT SUMMARY:
[[Page 6115]]

Presidential Determination No. 2009-15 of January 27, 2009

Unexpected Urgent Refugee and Migration Needs Related To Gaza
Memorandum for the Secretary of State

By the authority vested in me by the Constitution and the laws of the United States, including section 2(c)(1) of the Migration and Refugee Assistance Act of 1962 (the ``Act''), as amended (22 U.S.C. 2601), I hereby determine, pursuant to section 2(c)(1) of the Act, that it is important to the national interest to furnish assistance under the Act in an amount not to exceed $20.3 million from the United States Emergency Refugee and Migration Assistance Fund for the purpose of meeting unexpected and urgent refugee and migration needs, including by contributions to international, governmental, and nongovernmental organizations and payment of administrative expenses of Bureau of Population, Refugees, and Migration of the Department of State, related to humanitarian needs of Palestinian refugees and conflict victims in Gaza.

You are authorized and directed to publish this memorandum in the Federal Register.

(Presidential Sig.)
THE WHITE HOUSE,
Washington, January 27, 2009
[FR Doc. E9-2488
Filed 2-3-09; 8:45 am]
Billing code 4710-10-P
Posted by: Besoeker || 06/12/2009 13:00 || Comments || Link || E-Mail|| [6487 views] Top|| File under:
Syria-Lebanon-Iran
Ahmadinejad takes lead in Iran
IRANIAN presidential candidate Dr Mahmoud Ahmadinejad is set to win the election despite his competitor already claiming victory, the election chief says.

Dr Ahmadinejad has taken a strong lead in his bid to be re-elected as Iran's president, chalking up 67 per cent of the vote with nearly half the ballot boxes counted, said Kamran Daneshjoo, chairman of the electoral commission at the interior ministry.

But reformist former prime minister Mir Hossein Mousavi has already claimed a landslide win despite conflicting reports.

"In line with the information we have received, I am the winner of this election by a substantial margin," Mr Mousavi told a news conference.

With 47 per cent of total boxes counted, amounting to over 15.2 million votes, Dr Ahmadinejad received over 10.2 million votes, or 67 per cent of the total.

That compared with 4.6 million, or 30.3 per cent for Mr Mousavi, the electoral commission said.

Mr Daneshjoo did not indicate where the votes were from, saying only that the counting was from polling places across the country.

Separately, a former senior member of the National Security Council, Agha Mohammadi, said Dr Ahmadinejad was likely to end the day with a narrow victory, avoiding the need for a runoff.

"According to the information we have the voter participation will be 70 per cent overall and Ahmadinejad will have a little more than 50 per cent of the total vote," Mr Mohammadi said.

The president is leading in the countryside, which accounts for 33 per cent of voters, and in small and medium-sized cities (34 per cent).

"In big cities and in Tehran, in some parts Mousavi is leading and in some parts Ahmadinejad."
Posted by: Oztralian || 06/12/2009 18:47 || Comments || Link || E-Mail|| [6564 views] Top|| File under:
It is Persian not Arabian Gulf: Iran candidate
[Al Arabiya Latest] Iranian presidential candidate Mehdi Karroubi said that if he is elected in Friday's upcoming elections his first priority would be to establish good relations with neighboring Gulf states, but insisted that the body of water between them was Persian and not Arabian.

Karroubi said in an exclusive interview with Al Arabiya that "Arabs refer to it as 'Arabian Gulf,' while we say 'Persian Gulf' because we believe that this is a fact." Karroubi added that the United Nations officially acknowledges that it is the "Persian Gulf" and said that it was an undisputable historical fact.

"We have all the documents that prove it. The name the Persian Gulf was first used by the people of Bushehr 100 years before the birth of Christ," he told Al Arabiya.
Posted by: Fred || 06/12/2009 00:00 || Comments || Link || E-Mail|| [6470 views] Top|| File under: Govt of Iran
Home Front: Culture Wars
New Miss California has same views on gay marriage as old Miss California
Tami Farrell, the newly crowned beauty queen who is replacing the ousted Carrie Prejean as Miss California, apparently holds the same view as her predecessor, Carrie Prejean, and President Obama that marriage should be between a man and a woman.

Fox News host Neil Cavuto asked Farrell, who is Christian, on his show today:

"[Prejean] went out and said that a marriage is between a man and a woman. Do you share that view?"

Farrell responded in the affirmative with a simple, "Uh huh."

"You do, OK," said Cavuto.

Farrell quickly added: "I don't think that I have the right or anybody has a right to tell somebody who they can or can't love. And I think that this is a civil rights issue. And I think that the right thing to do is let the voters decide."
Posted by: GolfBravoUSMC || 06/12/2009 02:59 || Comments || Link || E-Mail|| [6490 views] Top|| File under:
Who's in the News
66
[untagged]
4
TTP
2
Hamas
2
Palestinian Authority
2
Taliban
2
al-Qaeda
1
Global Jihad
1
Govt of Iran
1
Hezbollah
1
Jemaah Islamiyah
1
Lashkar e-Taiba
1
Moro Islamic Liberation Front
1
Abu Sayyaf
1
al-Qaeda in Iraq
1
al-Qaeda in Pakistan
1
al-Shabaab
Bookmark
E-Mail Me
The Classics
The O Club
Rantburg Store
The Bloids
The Never-ending Story
Thugburg
Gulf War I
The Way We Were
Bio
Merry-Go-Blog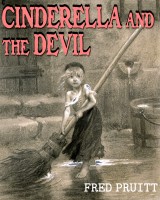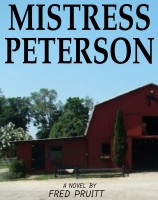 On Sale now!


A multi-volume chronology and reference guide set detailing three years of the Mexican Drug War between 2010 and 2012.

Rantburg.com and borderlandbeat.com correspondent and author Chris Covert presents his first non-fiction work detailing the drug and gang related violence in Mexico.

Chris gives us Mexican press dispatches of drug and gang war violence over three years, presented in a multi volume set intended to chronicle the death, violence and mayhem which has dominated Mexico for six years.
Click here for more information


Meet the Mods
In no particular order...


Steve White
Seafarious
Pappy
lotp
Scooter McGruder
john frum
tu3031
badanov
sherry
ryuge
GolfBravoUSMC
Bright Pebbles
trailing wife
Gloria
Fred
Besoeker
Glenmore
Frank G
3dc
Skidmark
Alaska Paul



Better than the average link...



Rantburg was assembled from recycled algorithms in the United States of America. No trees were destroyed in the production of this weblog. We did hurt some, though. Sorry.
44.200.171.74

Help keep the Burg running! Paypal: