-Lurid Crime Tales-
Browns lineman Malik McDowell arrested naked after 'violent attack' on deputy




6.5/300, he can probably do what he wants.


[NYPOST] Browns defensive tackle Malik McDowell was arrested Monday in Florida on charges of beating a deputy and public exposure. Video has emerged of his arrest, in which he was completely naked.

TMZ published video of McDowell's arrest, which shows him writhing on the ground while handcuffed in the presence of about a half-dozen officers.

At one point in the video, McDowell can be seen resisting his position, and an officer appears to kick him to keep him down.

According to the South Florida Sun-Sentinel, McDowell was arrested in Deerfield Beach, a town about 25 minutes north of Fort Lauderdale.

Police accused McDowell of a "violent mostly peaceful attack" on a deputy that left the officer "dazed." The deputy alleged McDowell "charged at me ... at full speed with closed fist."

Video obtained by The Post prior to the arrest shows McDowell walking naked down the street.

The narrator of the video says that McDowell fought with police, and then says: "He's about to get tased right now. They tased him, bro."

McDowell was allegedly walking naked near a student learning center, and entered the property while naked. The deputy said he used his taser and handcuffed McDowell after being charged at.

"Apparently somebody may have slipped him something or given him something he was unaware of, which explains some of his bizarre behavior," McDowell's defense attorney said.


Or he took it on purpose — it sounds like the street drug they call

bath salts

. Or it could be schizophrenia...

The Browns released a statement Tuesday regarding McDowell, who was under contract for just one season, saying they were looking into the arrest.

"We are aware of the very concerning incident and arrest involving Malik McDowell and are in the process of gathering more information," the statement read. "We understand the severity of this matter and our thoughts are for the well-being of all involved. We will have no further comment at this time."

Posted by: Fred || 01/20/2022 00:00 || Comments || Link || E-Mail|| [191 views] Top|| File under:
-Obits-
German actor Hardy Kruger, star of adventure movies, passes away
BERLIN (AP) — Hardy Kruger, considered one of post-war Germany's best actors, has died. He was 93.

His Hamburg-based literary agent, Peter Kaefferlein, said Thursday that Kruger died "suddenly and unexpectedly" Wednesday in California, where he lived with his third wife, American-born writer Anita Park.

Kruger starred in the 1957 British movie "The One That Got Away" about a captured German fighter pilot who stages a series of daring attempts to escape the Allies and, as the title suggests, finally succeeds.

His charm, good looks and the fact that he deserted from the Nazi army toward the end of World War II helped Kruger land further roles at a time when Germans of his generation were still eyed with suspicion abroad.

Kruger appeared in a string of English-language adventure and war movies, including "A Bridge too Far" (1977) and "The Wild Geese" (1978).

In later years, he focused on making travel films for German television, writing books and the occasional stage performance.
Posted by: Besoeker || 01/20/2022 06:48 || Comments || Link || E-Mail|| [241 views] Top|| File under:
-Great Cultural Revolution
Carhartt forges ahead with vaccine mandate despite Supreme Court ruling
[WashingtonTimes]The Carhartt apparel company is the latest to find itself in the middle of the COVID-19 wars after an internal memo informed employees the company would forge ahead with its vaccine mandate despite a Supreme Court ruling striking down President Biden's testing requirement on unvaccinated workers.

In a letter that circulated online, CEO Mark Valade said workplace safety is key and the ruling "doesn't impact that core value." It also said an unvaccinated workforce represents a risk the company is "unwilling to take."

The letter kicked up dust in the Twitterverse, with #BoycottCarhartt trending for days, while some said they'd double down on orders in support of the company.

The Supreme Court earlier this month said the Occupational Safety and Health Administration overstepped its authority by requiring companies with 100 workers or more to ensure their workers were vaccinated or test the unvaccinated ones weekly.

After the ruling, the White House encouraged companies to mandate the shots on their own.

Carhartt, which is best known for its work clothes but also is considered fashionable by some, imposed its mandate earlier this month but deadlines have been extended in two locations, according to Forbes.Carhartt told the publication that its mandate applies to 3,000 workers and that the "vast majority" of workers are in compliance, though some received religious or medical exemptions.

"Carhartt fully understands and respects the varying opinions on this topic, and we are aware some of our associates do not support this policy. However, we stand behind our decision because we believe vaccines are necessary to protect our workforce," the company told Forbes.
Posted by: 746 || 01/20/2022 00:00 || Comments || Link || E-Mail|| [262 views] Top|| File under:
-Signs, Portents, and the Weather-
NASA scientists estimate Tonga blast at 10 megatons
A BLAST or a 'burp'?


[NPR.ORG] NASA researchers have an estimate of the power of a massive volcanic eruption that took place on Saturday near the island nation of Tonga."We come up with a number that's around 10 megatons of TNT equivalent," James Garvin, the chief scientist at NASA's Goddard Space Flight Center, told NPR.

That means the explosive force was more than 500 times as powerful as the nuclear bomb dropped on Hiroshima, Japan, at the end of World War II.

The blast was heard as far away as Alaska and was probably one of the loudest events to occur on Earth in over a century, according to Michael Poland, a geophysicist with the U.S. Geological Survey.

"This might be the loudest eruption since [the eruption of the Indonesian volcano] Krakatau in 1883," Poland says. That massive 19th-century eruption killed thousands and released so much ash that it cast much of the region into darkness.

In the case of this latest event, Garvin says that he believes the worst may be over — at least for now.

"If the past precedent for volcanic eruptions in this kind of setting has any meaning at all," he added, "then we won't have another one of these explosions for a while."




Posted by: Fred || 01/20/2022 00:00 || Comments || Link || E-Mail|| [71 views] Top|| File under:
England Ends All COVID Restrictions
[Epoch Times]
Restrictions including COVID-19 passes, mask mandates, and work-from-home guidance will be removed in England, UK Prime Minister Boris Johnson announced on Wednesday.

Effective immediately, the UK government is no longer asking people to work from home. The COVID pass mandate for nightclubs and large events won't be renewed when it expires on Jan. 26.

And from Thursday, indoor mask-wearing will no longer be compulsory anywhere in England. The requirement for secondary school pupils to wear masks during class and in communal areas will also be removed from the Department for Education's national guidance.

Roaring cheers from lawmakers could be heard in the House of Commons following Johnson's announcements on masks.

"As COVID becomes endemic, we will need to replace legal requirements with advice and guidance, urging people with the virus to be careful and considerate of others," the prime minister said.

Asked to remove testing rules for vaccinated UK-bound travellers, Johnson said the government is reviewing the testing arrangements on travel and that an announcement can be expected in the coming days.


On the other hand...


But he refused to reconsider the vaccination mandate for frontline health care workers, insisting "the evidence is clear that health care professionals should get vaccinated."

Number 10 received a petition on Monday signed by more than 200,000 people, calling for an end to vaccine passports and similar COVID certifications.

A separate petition calling on the reversal of vaccine mandates for health care workers, which was also delivered to Number 10 on Monday, received about 160,000 signatures.

Governments in Scotland and Wales have also announced the removal of Omicron curbs, but mandatory indoor mask-wearing and COVID passes will remain in place.
Posted by: Bobby || 01/20/2022 00:00 || Comments || Link || E-Mail|| [116 views] Top|| File under:
Afghanistan
22 Killed, 100s of Houses Damaged in Earthquake in Badghis
Allah making his feelings known about the country's new rulers.

[TOLO] At least 22 people were killed, four more were seriously injured, and hundreds of houses were destroyed or sustained damage in Badghis province as an earthquake rocked western parts of Afghanistan on Monday, local officials said.

The 5.6 magnitude earthquake shook the western province of Badghis on Monday. Qades district, which was reportedly the center of the earthquake, was impacted more than other parts of the province, according to local officials.

Local officials said search and rescue operation have started, adding that Badghis is a mountainous province and the number of casualties may increase.

Mullah Mohammad Saleh Pordel, district governor of Qades district, said: "In addition to those killed, several others were injured in this earthquake."

Women and children were among those killed, according to local officials.

The earthquake was at a depth of 30 km (18.64 miles), according to the European-Mediterranean Seismological Centre.

The Islamic Emirate says that 800 houses were destroyed or sustained damage as a result of the earthquake, according to a statement published by Zabihullah Mujahid, spokesman of the Islamic Emirate.

The Islamic Emirate has ordered the State Ministry for Natural Disasters, and local institutions, to help the victims and provide them with necessary support. It has also called on humanitarian organizations to channel their support to people in Badghis.

Posted by: Frank G || 01/20/2022 00:00 || Comments || Link || E-Mail|| [53 views] Top|| File under:
Africa North
Construction of Egypt's first nuclear plant, El-Dabaa, to begin in July: Rosatom's CEO
And that's not in the least bit terrifying.

[AlAhram] The construction of Egypt's first nuclear plant, El-Dabaa, with Russia is set to begin in July, Alexey Likhachev, the CEO of the Russian State Atomic Energy Corporation (ROSATOM), said on Tuesday.

In November 2015, the Egyptian government signed an agreement with Russia to build Egypt's first nuclear power plant in the Dabaa region of Marsa Matrouh, which aims to generate a total of 4,800 megawatts through four units.

"They [the Egyptian authorities] are set to do everything to carry out the initial concreting in July," Likachev told Russian journalists, according to Russia's news agency TASS.

His statements come a few weeks after ROSATOM submitted documents for units three and four of El-Dabaa Nuclear Plant to the Egyptian Nuclear and Radiological Regulatory Authority (ENRRA).

The documents were submitted ahead of schedule, according to ROSATOM, and are awaiting permissions so that both the Egyptian and Russian sides can begin full-scale construction.

According to the project's design, the nuclear plant will have four VVER-1,200 reactor units. The first unit is scheduled to be operational in 2026.

In November 2021, Egypt signed a long-term one million-dollar agreement with the Czech ÚJV Rež Research and Development company to consult on the El-Dabaa Nuclear Plant, according to Chairman of the ENRRA Sami Shaaban.

According to the contract, ÚJV Rež will provide technical assistance to the Egyptian supervisory authority in licensing the nuclear plant in El-Dabaa.
Posted by: trailing wife || 01/20/2022 00:00 || Comments || Link || E-Mail|| [68 views] Top|| File under:
Arabia
Emirates president calls 5G rollout fiasco the 'most delinquent mess he's seen in his entire career'
[Daily Mail, Where America Gets Its News]


Darned chinese!


AT&T and Verizon launched their 5G network across America, turning on 4,500 new towers


The network has not yet launched near some US airports due to concerns over safety


The telecoms giants agreed at the last minute on Tuesday to halt the rollout near those airports


By the time they did, international airlines had already canceled dozens of flights that were scheduled


Many of the airports have buffers to protect against the frequencies but Boston, Newark, Memphis, Atlanta are among major airports that are not on the list of those with buffers


Now, they are rushing to bring those flights back onto schedules and find the staff necessary


Emirates President Tim Clark says he only learned of the 5G risks on Monday


He blames the FAA and the Biden administration for not doing more to stop the chaos


Delta says some flights will be canceled and BAs says some airports still aren't safe - but won't say which


Air India, Emirates, Japan Airlines and All Nippon all canceled flights scheduled for Wednesday


Boeing - which has huge contracts with the airlines and with the government - suffered in the markets
Posted by: Fred || 01/20/2022 00:00 || Comments || Link || E-Mail|| [131 views] Top|| File under:
Caucasus/Russia/Central Asia
Russia Says It Will Take Nothing Less but NATO Expansion Ban
[An Nahar] Russia maintained a tough posture amid the tensions over its troop buildup near Ukraine, with a top diplomat warning Wednesday that Moscow will accept nothing less but "watertight" U.S. guarantees precluding NATO


...the North Atlantic Treaty Organization. Originally it was a mutual defense pact directed against an expansionist Soviet Union. In later years it evolved into a mechanism for picking the American pocket while criticizing the cut of the American pants...


's expansion to Ukraine.
Deputy Foreign Minister Sergei Ryabkov, who led the Russian delegation at the security talks with the U.S. in Geneva last week, reaffirmed that Moscow has no intentions of invading Ukraine as the West fears, but said that receiving Western security guarantees is the categoric imperative for Moscow.

The talks in Geneva and a related NATO-Russia meeting in Brussels last week were held as Russia has amassed an estimated 100,000 troops near Ukraine in what the West fears might herald an invasion.

In a move that further beefs up forces near Ukraine, Russia has sent an unspecified number of troops from the country's far east to its ally Belarus, which shares a border with Ukraine, for major war games next month. Ukrainian officials have said that Moscow could use Belarusian territory to launch a potential multi-pronged invasion.

The Russian Defense Ministry said Wednesday that some of its troops already have arrived in Belarus for the Allied Resolve 2022 drills. It said the exercise will be held at five firing ranges and other areas in Belarus and also involve four Belarusian air bases.

Amid the soaring tensions, U.S. Secretary of State Antony Blinken visited Ukraine on Wednesday to reassure it of Western support in the face of what he called "relentless" Russian aggression.

Russia has denied that it intends to attack its neighbor but demanded guarantees from the West that NATO will not expand to Ukraine or other former Soviet nations or place its troops and weapons there. It also has urged NATO to roll back the deployments of its troops and weapons to Central and Eastern European nations that have joined the alliance after the end of the Cold War.



Posted by: Fred || 01/20/2022 00:00 || Comments || Link || E-Mail|| [294 views] Top|| File under: Tin Hat Dictators, Presidents for Life, & Kleptocrats
China-Japan-Koreas
San Diego-Based 'Big Deck' Force Trains in Strategically Critical South China Sea
[Times of San Diego] The Navy reported that the San Diego-based Carl Vinson Carrier Strike Group and Essex Amphibious Ready Group completed a large exercise Sunday in the strategically important South China Sea.

The exercise involved the nuclear-powered aircraft carrier USS Carl Vinson, amphibious assault ship USS Essex, guided-missile cruiser USS Lake Champlain, three guided-missile destroyers, dock landing ship USS Pearl Harbor and various support vessels.

Stationed on the amphibious ships are members of the 11th Marine Expeditionary Unit from Camp Pendleton.

"Our ability to quickly and effectively integrate with an amphibious ready group, such as ESX ARG, demonstrates a diverse level of naval lethality that is unlike any other naval force," said Rear Adm. Dan Martin, commander of Carrier Strike Group 1.

"The long-range strike capability of the Vinson Strike Group combined with the Essex ARG's potential to deliver a payload of Marines to any maritime region greatly contributes to the U.S. strategic ability to continue defending a free and open Indo-Pacific," he added.

The South China Sea is the focus of multiple Chinese territorial claims, and is regarded as the most dangerous potential area of conflict in Asia.

The Navy said the latest training included "integrated maritime strike missions, maritime interdiction operations, anti-submarine warfare, replenishment-at-sea and formation maneuvering/navigation operations."

The exercises involved F-35C Lighting II stealth jets and F/A-18E Super Hornets from the Carl Vinson as well as AV-8B Harrier jets, MV-22B Osprey tiltrotors and AH-1Z Viper attack helicopters from the Essex.

Capt. Karrey Sanders, commodore of Amphibious Squadron 1, said the training involving what he termed "big deck platforms" demonstrates "the U.S. Navy's commitment to defending regional stability in the Indo-Pacific."
Posted by: Frank G || 01/20/2022 00:00 || Comments || Link || E-Mail|| [119 views] Top|| File under: Commies
Olde Tyme Religion
Pope Francis - 'Yer dog, cat, or other pet is NOT your child'
[Washington Examiner] Pope Francis gave a hard but necessary reminder to young adults earlier this month: Your dog, your cat, or any other type of pet you might have is not your child.

In a weekly address about the virtues of parenthood, the pope encouraged people to "take the risk of welcoming children," biological or adopted, and mourned the declining birth rates found in many parts of the world. The dwindling family, he said, is a choice and a "form of selfishness."

"We see that some people do not want to have a child," he said. "Many couples do not have children because they do not want to or they only have one and not more. But they have domestic animals — two dogs, two cats."

Deliberately choosing not to have children "can take some of our humanity away from us," Francis said.

To be sure, pets are beloved members of our families. But Pope Francis is right that the joys of having a pet are not even remotely comparable to those of raising children. The former is a perk; the latter, as the pope believes and the Bible teaches, is a commandment. One of the very first things God tells Adam and Eve in Genesis is to "be fruitful and multiply."

But even among those who don't consider themselves religious, the long-lasting benefits of having a family are obvious. Parents are usually happier than nonparents, especially in their old age, according to research. Some studies even indicate that having children makes a person more successful. Both of these findings make sense: Children give parents something to live for and invest in, and they provide meaning and fulfillment in a way nothing else can.
Posted by: Besoeker || 01/20/2022 10:07 || Comments || Link || E-Mail|| [222 views] Top|| File under:
Who's in the News
35
[untagged]
3
Houthis
3
Hezbollah
3
Tin Hat Dictators, Presidents for Life, & Kleptocrats
2
Boko Haram (ISIS)
2
Govt of Syria
2
Ottoman Proxies
2
Govt of Iran Proxies
2
Taliban/IEA
2
Islamic State
1
Sublime Porte
1
Migrants/Illegal Immigrants
1
Jamaat-e-Islami
1
Govt of Pakistan
1
Moslem Colonists
1
Tablighi Jamaat
1
Commies
1
Banditti
1
Narcos
1
Human Trafficking
Bookmark
E-Mail Me
The Classics
The O Club
Rantburg Store
The Bloids
The Never-ending Story
Thugburg
Gulf War I
The Way We Were
Bio
Merry-Go-Blog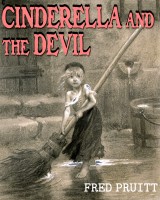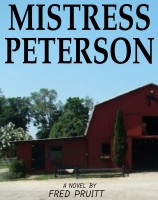 On Sale now!


A multi-volume chronology and reference guide set detailing three years of the Mexican Drug War between 2010 and 2012.

Rantburg.com and borderlandbeat.com correspondent and author Chris Covert presents his first non-fiction work detailing the drug and gang related violence in Mexico.

Chris gives us Mexican press dispatches of drug and gang war violence over three years, presented in a multi volume set intended to chronicle the death, violence and mayhem which has dominated Mexico for six years.
Click here for more information


Meet the Mods
In no particular order...


Steve White
Seafarious
Pappy
lotp
Scooter McGruder
john frum
tu3031
badanov
sherry
ryuge
GolfBravoUSMC
Bright Pebbles
trailing wife
Gloria
Fred
Besoeker
Glenmore
Frank G
3dc
Skidmark
Alaska Paul



Better than the average link...



Rantburg was assembled from recycled algorithms in the United States of America. No trees were destroyed in the production of this weblog. We did hurt some, though. Sorry.
3.215.79.68

Help keep the Burg running! Paypal: