-Lurid Crime Tales-
Border Patrol Agents Find 163 Illegal Aliens Wandering in Arizona Desert
[AP via Townhall] The Associated Press reports that United States Border Patrol agents have once again rescued hundreds of illegal aliens found wandering the Arizona desert after crossing the Mexican border into the country and being abandoned by human traffickers.

While the number of large-scale caravans of migrant men, women, and children entering the southern border has decreased since President Trump was elected, Border Patrol agents occasionally apprehend illegal aliens in large numbers as they did last Saturday near the Lukeville Port in Ajo, AZ.

In a statement given to Breitbart Texas, Tuscon Sector Border Patrol agents blamed "transnational crime organizations" who "exploit the vulnerability of foreign nationals with false promises of legal status and encourage dangerous border crossings, which place lives at risk" for the incident. According to the AP report, 163 men, women, and children from Guatemala, Honduras, and El Salvador were taken in by authorities for medical evaluation. The youngest of these migrants was 4 months old.
Posted by: Besoeker || 09/09/2018 00:00 || Comments || Link || E-Mail|| [312 views] Top|| File under: Human Trafficking
-Short Attention Span Theater-
US Open 2018: Serena Williams accuses umpire of sexism after meltdown in final
[BBC] Serena Williams said she was not cheating in the US Open final and accused the umpire of sexism in docking her a game.

Naomi Osaka's 6-2 6-4 victory was overshadowed by Williams' extraordinary outbursts in the second set. She received a code violation for coaching, a penalty point for racquet abuse and a game penalty for calling the umpire a "liar" and a "thief".

Afterwards the American said it was "sexist" to have been penalised a game. "He's never taken a game from a man because they said 'thief'," the 36-year-old added. "But I've seen other men call other umpires several things. "I'm here fighting for women's rights and for women's equality and for all kinds of stuff."

The issues began when Williams' coach Patrick Mouratoglou made a hand gesture towards her early in the second set.
Williams denied she received coaching saying she would "never cheat to win and would rather lose" and demanded an apology from the umpire Carlos Ramos.

Mouratoglou, however, later admitted coaching.

Three games later Osaka was awarded a point when Williams was given another code violation for smashing her racquet.
Williams was furious, walking up to Ramos, shouting and pointing at him as the crowd started booing in support of the former world number one in a toxic atmosphere.

At the next change of ends Williams continued to rant, saying to Ramos: "you are a liar", "say you are sorry," and calling him a "thief" for awarding a point to Osaka.

"For me, it blows my mind," the 23-time Grand Slam champion said. "But I'm going to continue to fight for women and to fight for us to have equal.

"I just feel like the fact that I have to go through this is just an example for the next person that has emotions, and that want to express themselves, and want to be a strong woman.

"They're going to be allowed to do that because of today. Maybe it didn't work out for me, but it's going to work out for the next person."



In other (more enlightened) tennis star news.
Posted by: Besoeker || 09/09/2018 00:00 || Comments || Link || E-Mail|| [560 views] Top|| File under:
Woman blows off fingers after mistaking stick of dynamite for candle
[ABC] A woman in Connecticut blew her fingers off after mistaking a stick of dynamite for a candle, ABC New York station WABC reported.

The woman's home -- on Lindley Street in Bridgeport, Connecticut ‐ had lost power after a thunderstorm Thursday night, and the family came back from a trip to Home Depot empty-handed, since the store was closed, WABC reported, citing the Bridgeport Fire Marshal's Office.

The family then remembered that there was a box of what they believed to be candles in the basement that had been left by the previous resident, fire officials said.

The victim lit a quarter-stick of dynamite and suffered serious injuries to her face and loss multiple fingers in her hands.

The woman, in her 30s and the mother of two children, was transported to a local hospital after the accident.
Posted by: Besoeker || 09/09/2018 00:00 || Comments || Link || E-Mail|| [273 views] Top|| File under:
Boris Johnson and wife announce divorce
[ARABNEWS] Former British Foreign Secretary Boris Johnson and his wife have announced that they are divorcing.

Johnson and Marina Wheeler said in a joint statement Friday that they separated "several months ago" after 25 years of marriage and have now decided to divorce.

The couple said divorce proceedings are now underway.

"As friends we will continue to support our four children in the years ahead. We will not be commenting further," the statement said.
Posted by: Fred || 09/09/2018 00:00 || Comments || Link || E-Mail|| [147 views] Top|| File under:
-Signs, Portents, and the Weather-
Eilat coral reef defies expectations and regenerates after fish farming damage
[IsraelTimes] The resilience of Red Sea coral fascinates scientists, who try to understand why the marine life fares well in heat and seems immune to the bleaching which plagues other reefs.


Could it possibly be that, like so much else, the answer is more complicated than so loudly claimed?

While coral reefs around the world are getting sicker as a result of global warming, the reef in the southern Israeli port city of Eilat is thriving despite years of damage caused by intensive fish farming in the waters and global warming.

According to a Hadashot TV news report on Friday, the healthy coral marks a victory against the damage caused by humans to underwater marine life.

From 1995-2008, waste from multiple "cages" for fish farming caused massive damage to the Red Sea coral, but after environmental and diving groups petitioned the government and appropriate authorities, the cages were removed and the coral has now bounced back.
Posted by: trailing wife || 09/09/2018 00:00 || Comments || Link || E-Mail|| [379 views] Top|| File under:
Third strong earthquake shakes Lombok as death toll tops 300
[ARABNEWS] The Indonesian island of Lombok was shaken by a third big earthquake in little more than a week Thursday as the official

corpse count

from the most powerful of the quakes topped 300.

The strong aftershock, measured at magnitude 5.9 by the US Geological Survey, caused panic, damage to buildings, landslides and injuries. It was centered in the northwest of the island and didn't have the potential to cause a tsunami, Indonesia's geological agency said.

Videos showed rubble strewn across streets and clouds of dust enveloping buildings. In northern Lombok, some people leaped from their vehicles on a traffic-jammed road while an elderly woman standing in the back of a pickup truck wailed "God is Great." An

News Agency that Dare Not be Named

news hound

in the

bustling provincial capital

, Mataram, saw people injured by the quake and a hospital moving patients outside.

The aftershock caused more "trauma," said national disaster agency

front man

Sutopo Purwo Nugroho.

Wiranto, Indonesia's top security minister, told

news hound

s the

corpse count

from Sunday's magnitude 7.0 quake had risen to 319. The announcement came after an inter-agency meeting was called to resolve wildly different figures from various government offices.
Posted by: Fred || 09/09/2018 00:00 || Comments || Link || E-Mail|| [216 views] Top|| File under:
Africa Subsaharan
Zimbabwe: Ministerial Team Gets Thumbs Up
[All Africa] President Mnangagwa's new Cabinet is a refreshing start to the Second Republic as it blends young brains with seasoned technocrats with capacity to revive the economy, analysts said yesterday. The Head of State and Government yesterday named a 20-member Cabinet, which saw new faces coming into Government.

Backgrounds of the team show that the new ministers were selected on the basis of competence and merit.


Time will tell.


The new Cabinet has six women.

Political analyst Mr Tafadzwa Mugwadi said the new team had the capacity to take Zim-bob-we to the Promised Land.


Or maybe make it the Breadbasket of Africa again.


"The salient feature of this Cabinet is that it is an intergenerational mix where the majority are young and technocratic brains that have been blended with experienced and competent seniors," he said.

"The decision to rest career Cabinet men and women is a strong signal that a new dispensation is upon us and real, with rejuvenated energy and vibrancy to take the country to another level. The President has assigned everyone according to their area of competence and merit and not on political considerations. The new Cabinet has raised optimism, sustained hope and created enthusiasm for Zim-bob-weans."

Confederation of Zim-bob-we Industries (CZI) president Mr Sifelani Jabangwe said the appointment of chief economist and African Development Bank vice president Professor Mthuli Ncube as Finance and Economic Development Minister was spot on.

"We believe Patrick Chinamasa (former Finance Minister) did good work but to take us to the next level, vision 2030, Prof Ncube is probably the right man," Mr Jabangwe said.

"He has the right international contacts, which will make it easy to engage and he is also a technocrat who will be vital as we craft our way into a new future."

MDC-T vice president Mr Obert Gutu said his party was happy with the new team.

"It brings a new and refreshing set-up," he said.

"If you look at the new Finance Minister, he has always been a brilliant academic, always top of his class. If we look again at Kirsty Coventry, our history making Olympian, she is young, warm and inspiring. If you take even Dr Obadiah Moyo, he managed to turn around the fortunes of Chitungwiza Central Hospital to be among the best managed medical facilities. Let us give these guys a chance. It is a refreshing start to the Second Republic."


Posted by: Fred || 09/09/2018 00:00 || Comments || Link || E-Mail|| [131 views] Top|| File under: Tin Hat Dictators, Presidents for Life, & Kleptocrats
Britain
Monkeypox outbreak fears as 50 people contacted after first ever case of deadly tropical disease recorded in UK
[SUN] MORE than 50 people have been warned they may have been exposed to monkeypox after the first case of the deadly disease was recorded in the UK.

It is believed a Nigerian naval officer travelled to the UK on a commercial fight after contracting the disease.

He stayed at a Royal Navy base in Cornwall while taking part in a training exercise before being confirmed to have the disease on Friday.

Public Health England has contacted passengers on the plane who were sat close to the man to warn they may have been exposed to the infection.

It is the first ever recorded case of monkeypox in the UK, Public Health England confirmed.

The victim was taken to hospital after he fell ill at the naval base.
Posted by: Besoeker || 09/09/2018 13:06 || Comments || Link || E-Mail|| [255 views] Top|| File under:
Caribbean-Latin America
US Recalls Envoys from Latin American Countries for Cutting Taiwan Ties
[AnNahar] The United States on Friday recalled its envoys to three Latin American countries that recently switched diplomatic ties from Taiwan to China, saying it would hold consultations with the diplomats.

The move comes after Washington accused Beijing last month of destabilizing cross-Strait relations and engaging in a campaign of "political interference" by poaching Taiwan's allies in the western hemisphere.

"The Department of State has called back the US Ambassador to the Dominican Republic Robin Bernstein, the US Ambassador to El Salvador Jean Manes and the US Charge d'Affaires in Panama Roxanne Cabral," a statement said Friday.

"Our three chiefs of mission will meet with US government leaders to discuss ways in which the United States can support strong, independent, democratic institutions and economies throughout Central America and the Caribbean," it added.

Taiwan and China have been engaged for years in a diplomatic tug-of-war in developing countries, with economic support and other aid often used as bargaining chips for diplomatic recognition.

Beijing sees self-ruling, democratic Taiwan as part of its territory to be brought back into the fold and has not ruled out using force to do so.

Relations between Taipei and Beijing have worsened since Tsai Ing-wen came to power in 2016 as her government refuses to acknowledge that Taiwan is part of "one China."

El Salvador, which switched its ties in August, became the fifth diplomatic loss under Tsai's presidency and the third this year.

But while most countries have established formal relations with Beijing rather than rival Taipei in recent decades, Taiwan still has unofficial relationships with powerful countries.

Its most important unofficial ally is the US, which remains Taiwan's leading arms supplier, despite switching diplomatic recognition to Beijing in 1979.

Ties have warmed between the US and Taiwan in recent months, incensing Beijing.

Some analysts saw the poaching of El Salvador as an indirect slap in the face to President Donald Trump


...New York real estate developer, described by Dems as illiterate, racist, misogynistic, and what ever other unpleasant descriptions they can think of, elected by the rest of us as 45th President of the United States...


's administration and a warning against further friendly overtures.
Posted by: trailing wife || 09/09/2018 00:00 || Comments || Link || E-Mail|| [164 views] Top|| File under: Commies
Home Front: Culture Wars
Harvard Prof: Merit-based admissions 'reproduce inequality'
h/t Instapundit


A Harvard University professor claims in a new academic study that merit-based admission processes at elite universities "reproduce inequality."

Harvard education professor Natasha Warikoo draws on interviews with 98 white, native-born students at Harvard, Brown University, and the University of Oxford in "What Meritocracy Means to its Winners: Admissions, Race, and Inequality," published in the journal Social Sciences.

During interviews Warikoo conducted between 2009 and 2011, these students were asked to sound-off on whether they felt their school had meritocratic admissions and if they supported affirmative action. Many answered the second question affirmatively and hailed the benefits of a diverse student body.
Posted by: g(r)omgoru || 09/09/2018 13:10 || Comments || Link || E-Mail|| [330 views] Top|| File under:
George Mason University hosts separate orientation for black freshmen
[The College Fix] Incoming freshmen at George Mason University recently had the opportunity to attend another orientation created specifically for black students.


But, but, but.................


The event was called the "Black Freshman Orientation." Hosted by the Black Student Alliance, the additional orientation occurred on August 25 at the university. It has become an annual event there.

Incoming black freshmen at GMU did not have to attend the Black Freshman Orientation, and if they decided to attend, they still were required to go to the university's regular orientation as well, according to the university.

As for the Black Freshman Orientation, it aimed to help new students feel welcome at the public, Virginia-based university.


Evidently free tuition, meals, and lodging were not "welcoming" enough.


"This event is dedicated for the incoming freshman who identify as black or are supporters of black people. The Black Freshman Orientation will offer ways to be involved at Mason not only with the black organizations but also mason as a whole. This event allows incoming students for an outlook on how the Black Community at Mason is like," a Welcome 2 Mason website about the event states.

On a seperate website, GMU Campus Labs, it described the event as a chance to network.

"The Black Freshman Orientation is a Black Student Alliance event that occurs annually at the beginning of the school year. This year, the Black Student Alliance will be collaborating with other on campus organizations to make the experience even more valuable and enriching for all who attend," it stated.

"This event is exclusively for the freshman class at George Mason University. At this event, the freshman class will be able to get the ins and outs of GMU, learn how to navigate the campus, as well as learn about the different resources and organizations available to them on campus," the website states.

Michael Sandler, director of strategic communications at George Mason University, told The College Fix that while the Black Student Alliance did hold this event, it was open for any student to attend.

"The university also has over 300 student organizations that sponsor a variety of events throughout the year. Many student organizations hold welcome back activities as we get close to the beginning of the fall semester. Mason's Black Student Alliance, one of our student organizations, did sponsor a welcome event during the first week of the fall semester, which was open to all," Sandler told The Fix.

Black Student Alliance at GMU did not respond to an inquiry from The College Fix for comment.

George Mason University is not the only school to host such an event. Many universities across the nation each year host a variety of welcome back events designed especially for black students.
Posted by: Besoeker || 09/09/2018 07:25 || Comments || Link || E-Mail|| [388 views] Top|| File under:
Gloria Steinem: 'Abortion Is 'Basis of Democracy'
[Breitbart] In a trailer for the new Netflix documentary based on the Supreme Court's decision in Roe v. Wade, feminist Gloria Steinem refers to abortion as a "basis of democracy."


Chełmno, Bełżec, Sobibór, Treblinka, Auschwitz, Majdanek, and Trostenets were by some, also thought to be the "basis" of better governance.


"It's the basis of democracy that you control your own body," Steinem says in the Reversing Roe teaser, whose release has been timed with the Senate confirmation hearings of Brett Kavanaugh, President Donald Trump's Supreme Court nominee.

The film, whose executive producer is Eva Longoria, premiered at the 2018 Telluride Film Festival and will be released on Netflix September 13.

In September 2016, Steinem ‐ the founder of Ms.magazine ‐ also said forced childbirth is "the single biggest cause of global warming."

In a keynote address at a fundraiser for Planned Parenthood in Memphis, Tennessee, Steinem discussed what she viewed as the connections between feminism and anti-racism, and global warming and abortion.

"Why is it that the same people who are against birth control and abortion are also against sex between two women or two men?" Steinem asked her audience, reported the Memphis Flyer. She continued that those people "are against any sex that cannot end in reproduction."

"Listen, what causes climate deprivation is population," the radical feminist told Refinery29 the following year. "If we had not been systematically forcing women to have children they don't want or can't care for over the 500 years of patriarchy,


Five hundred?? Is she off by an order of magnitude or is she just stupid?

we wouldn't have the climate problems that we have. That's the fundamental cause of climate change."

In December 2016 ‐ following the election of Donald Trump ‐ Steinem also said she would send the portion of her income tax that would have gone to funding Planned Parenthood directly to the abortion business if the Trump administration stripped its taxpayer funds.

"Come and get me," she said, reported Reuters. "They come and collect eventually, but it costs them way more to go through the process."

The trailer of Reversing Roe also features a clip of former Texas state Sen. Wendy Davis, a Democrat who was also an unsuccessful gubernatorial candidate. In 2013, Davis became a media rock star when she donned a pair of pink sneakers and a urinary catheter as she filibustered a Texas bill that would ban abortions past 20 weeks of pregnancy.

Ultimately, the Texas bill was signed into law, but when Davis ‐ who became known by her critics as "Abortion Barbie" ‐ ran for governor, she flip-flopped on key issues she touted earlier, including abortion.

In its 1973 decision in Roe v. Wade, the U.S. Supreme Court invented a right to abortion ‐ though none ever existed in the Constitution.
Posted by: Besoeker || 09/09/2018 00:00 || Comments || Link || E-Mail|| [411 views] Top|| File under:
Who's in the News
24
[untagged]
4
Islamic State
3
Govt of Syria
3
Govt of Iran
2
Govt of Iraq
2
Boko Haram (ISIS)
2
Muslim Brotherhood
2
PLO
2
Taliban
2
Tin Hat Dictators, Presidents for Life,
2
Commies
1
Arakan Rohingya Salvation Army
1
Houthis
1
Govt of Iran Proxies
1
Govt of Pakistan
1
Govt of Saudi Arabia
1
Hamas
1
Tin Hat Dictators, Presidents for Life, & Kleptocrats
1
Human Trafficking
Bookmark
E-Mail Me
The Classics
The O Club
Rantburg Store
The Bloids
The Never-ending Story
Thugburg
Gulf War I
The Way We Were
Bio
Merry-Go-Blog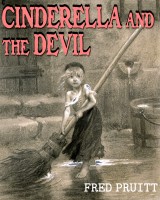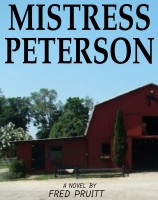 On Sale now!


A multi-volume chronology and reference guide set detailing three years of the Mexican Drug War between 2010 and 2012.

Rantburg.com and borderlandbeat.com correspondent and author Chris Covert presents his first non-fiction work detailing the drug and gang related violence in Mexico.

Chris gives us Mexican press dispatches of drug and gang war violence over three years, presented in a multi volume set intended to chronicle the death, violence and mayhem which has dominated Mexico for six years.
Click here for more information


Meet the Mods
In no particular order...


Steve White
Seafarious
Pappy
lotp
Scooter McGruder
john frum
tu3031
badanov
sherry
ryuge
GolfBravoUSMC
Bright Pebbles
trailing wife
Gloria
Fred
Besoeker
Glenmore
Frank G
3dc
Skidmark
Alaska Paul



Better than the average link...



Rantburg was assembled from recycled algorithms in the United States of America. No trees were destroyed in the production of this weblog. We did hurt some, though. Sorry.
35.170.78.142