-Lurid Crime Tales-
76 y.o. woman dies in shootout with gang of three who tried to rob her of bingo money
A 76-year-old woman was killed in a shootout as a gang tried to rob her outside her South Carolina home in the early hours of Saturday.


She may or may not have had enough for three hits of their favorite recreational drug.


Dorothy Hendrix was shot twice by the gang of two men and a woman, but she managed to shoot one of her assailants in the stomach before dying of her wounds.

Steven Hagood, Tereba Geer, and Bradacious Galloway have all been charged with murder.


Tereba? Bradacious? WTF? Too bad she couldn't have put one (or both) of those two out of their misery, instead.


'She fought. She was a fighter. She shot him,' the victim's brother, Ronnie Lollis, told WYFF News Channel 4.

Ms Hendrix, who was known as Dot to her friends, had been returning to her Anderson County home at 1am when the gang allegedly tried to rob her.

The 76-year-old fired at the group and one of them wet their pants and fired back, hitting Ms Hendrix in the abdomen and the arm.
I just had an idea: If only guns were illegal!
Then nobody there would have had a gun, nobody would have left their home that night, and there would have been no confrontation!
Why didn't I think of this before?
Well, either that or Dot wouldn't have had a gun . . . .
A neighbor called police after hearing the gunshots, but Ms Hendrix died outside her home while a relative held her hand.


I'm going to guess that Dot knew she may well get killed, but preferred doing us all a service either way.


Hagood, who she shot in the stomach, was taken to hospital where he is under guard. As well as being charged with murder, the 33-year-old has been served with a family bench warrant for unpaid child support of $80,000.


Two of the gang had what looked to be current mug photos. I'm guessing that they recycled one of Hagood's old mug photos for this article.
Posted by: gorb || 12/02/2013 00:20 || Comments || Link || E-Mail|| [6471 views] Top|| File under:
-Obits-
Famed WWII veteran and honorary graduate of West Point High School, Babe Heffron, dies
Famed WWII veteran Edward "Babe" Heffron died Dec. 1 at the age of 90.

Heffron was a former private with Easy Company, an elite unit of the 101st Airborne Division, and was portrayed in the HBO miniseries "Band of Brothers," based on a book by the same name, which relays the story of Easy Company -- the first paratroopers of the U.S. Army. They were reportedly the bravest, most efficient, physically fit, and tight-knit group of soldiers the Army has ever produced. The unit was called upon for every high-risk operation of WWII, including D-Day, Operation Market Garden in Holland, the Battle of the Bulge, and the capture of Hitler's Eagle's Nest in Berchtesgaden.

In October Heffron visited West Point High School, as he has done over the past several years, to speak to upperclassman about his experiences in the war. He gave the following advice to students: Get your education and tell your mother that you love her.

Heffron was named an honorary graduate of West Point High School during last year's commencement ceremony.


Rest in peace, Babe.
Posted by: Deacon Blues || 12/02/2013 12:26 || Comments || Link || E-Mail|| [6485 views] Top|| File under:
The Passing of Edward Heffron.
At a time when the press noted the unfortunate passing of actor Paul Walker, the passing of Edward Heffron has gone largely unnoticed. As a member of Easy Company and an Original Band of Brother portrayed in the HBO series, Heffron fought in several major battles during WWII. While at jump school Heffron made a pact with his best friends, John T. "Johnny" Julian and William 'Wild Bill' Guarnere that if anything happened to one of them, the others would gather up that person's personal belongings and return them to that person's family, while also making sure that they contacted the family and carried out any other individual requests.

Guarnere lost his leg in the Battle of the Bulge and was sent home. Julian became Heffron's best friend during the time they shared while in front-line combat. On January 1, 1945, Heffron was in his foxhole manning his machine gun when he heard Sergeant Johnny Martin cry out that Julian had been hit. He left his position and attempted to get to Julian, but enemy fire prevented any approach. Every time he tried to make a move for Julian the Germans opened fire, driving Heffron and his fellow soldiers back. Later, the squad that Julian was in repelled the Germans and brought back his body, but Heffron couldn't bring himself to look at his friend's corpse. Heffron thereafter maintained he always hated New Year's Day, with its reminder of the anniversary of his friend "Johnny" Julian's death; he also thereafter always felt a similar dislike concerning Christmas Day, with its reminder of the anniversary of his Battle of the Bulge experiences in Bastogne. It was twelve years after the war ended before Heffron could bring himself to call Julian's mother, honoring the pact he and his friends had made at jump school.

Heffron and Wild Bill reconnected at the war's end and have been best friends ever since. Their story is a tribute to the lasting and was documented in the book: Brothers in Battle, Best of Friends.
Continued on Page 49
Posted by: Besoeker || 12/02/2013 09:51 || Comments || Link || E-Mail|| [6460 views] Top|| File under:
-Short Attention Span Theater-
Femen members symbolically pee on Ukraine leader's photo in Paris
[Al Ahram] Topless women from the Femen feminist movement on Sunday symbolically urinated on photos of Ukrainian President Viktor Yanukovych in Paris to condemn a crackdown on protesters angry about his rejection of a key EU deal.

Five women from the group gathered in front of the Ukrainian embassy in the morning, bared their breasts and appeared to urinate on the photographs they placed on the sidewalk.

But it was not clear if they were actually urinating or simply passing liquid contained in hidden pouches.

The slogan "Yanukovych piss off!" was painted on their torsos. They then left and there were no arrests.
Posted by: Fred || 12/02/2013 00:00 || Comments || Link || E-Mail|| [6473 views] Top|| File under:
Africa Subsaharan
C. Africa Rebels Steal Out of Bangui ahead of Foreign Troop Arrivals
[An Nahar] Rebels began withdrawing from the Central African capital of Bangui as the country on Sunday awaited an international intervention to halt the downward spiral of violence in the country.

The rebels' retreat came ahead of what is expected to be a key week for the strife-torn country as its crisis tops the international diplomatic agenda.

Efforts to improve security in the Central African Republic will get under way with a United Nations


...a formerly good idea gone bad...


Security Council vote this week on a French-drafted resolution aimed at strengthening a flagging African stabilization force on the ground.

That vote will be followed by a mini-summit on the CAR unrest in

Gay Paree

on December 7, to be attended some 40 African leaders including Central African Prime Minister Nicolas Tiangaye, as well as U.N. chief
the ephemeral Ban Ki-moon


... of whom it can be said to his credit that he is not Kofi Annan...


On Sunday, 500 troops from neighboring Republic of Congo readied to join the beleaguered African-led MISCA force in the CAR, which has around 2,500 soldiers in place but has failed to get off the ground due to a lack of funds and training.

Last week

La Belle France

announced its intention to deploy some 1,000 troops to its former colony in a bid to stop a string of abuses allegedly carried out by militia gangs and ex-members of the mostly

Mohammedan

Seleka rebel coalition that toppled CAR's leader in a March coup.

After the French announcement, which was welcomed by transitional leader Michel Djotodia, rattled ex-Seleka rebels have been fleeing Bangui in their pick-up trucks under the cover of darkness.

"We are getting the same information everywhere -- the Seleka are leaving Bangui," a diplomat said on Saturday on condition of anonymity.

Chasing troublemakers from the capital may not be too difficult for

La Belle France

, which has had support forces stationed in Bangui for more than a decade who know the region.

But defeating rebels who flee eastwards, to the forest-covered, virtually impenetrable regions bordering Chad, the Sudans and Democratic Republic of the Congo
...formerly the Congo Free State, Belgian Congo, Zaire, and who knows what else, not to be confused with the Brazzaville Congo aka Republic of Congo, which is much smaller and much more (for Africa) stable. DRC gave the world Patrice Lumumba and Joseph Mobutu, followed by years of tedious civil war. Its principle industry seems to be the production of corpses. With a population of about 74 million it has lots of raw material...
may prove quite a task.

"The Seleka are leaving Bangui, but what will they do in the bush? Who will go and disarm them in the forest?" another diplomat asked.

Saturday's summit in

Gay Paree

will focus on how to put

La Belle France

's resolution -- which asks that international troops in the CAR be able to use force rather than maintain a purely peacekeeping role -- into action if passed.

Posted by: Fred || 12/02/2013 00:00 || Comments || Link || E-Mail|| [6461 views] Top|| File under:
Central African Republic leader denies genocide danger
The Central African Republic's transitional leader Michel Djotodia on Saturday denied European accusations that his country was on the brink of genocide and all-out inter-religious war. The country has descended into chaos since Djotodia led Seleka rebels, many of them from neighboring Chad and Sudan, to the capital in March, ousting President Francois Bozize.

Though Djotodia has dissolved the rebel coalition, which has been blamed for human rights abuses, his government's failure to stop the violence has prompted calls at the U.N. Security Council for international intervention to restore order. France is ready to boost its force to at least 1,000 soldiers once a U.N. resolution is passed next week to improve security until a 3,600-strong African Union (AU) force is operational.

Last week, French Foreign Minister Laurent Fabius said that the country was "on the verge of genocide". EU humanitarian chief Kristalina Georgieva said the country faced state collapse and potential genocide because of the increasing killings between the Christian majority and Seleka-backing Muslims.

Djotodia attributed the carnage to settling of scores between those loyal to the previous government and some Seleka elements. He said, "For me, there is nothing to show that we can even talk of what is going on as genocide. This is simply vengeance. A regime committed abuses, it is now gone. Its victims are taking revenge, that is all."

"There's no genocide, there is not even an inter-religious war. All of this is made up to manipulate the opinion of the international community," he said, without elaborating.

In Bossangoa, former President Bozize's home region about 185 miles north of the capital, about 40,000 Christians have been displaced, with several thousand seeking refuge at a church. Djotodia dismissed concerns about them, saying those gathering at the church had done so because they knew they would get free food and water there.

"He who wants to drown his dog, accuses it of having rabies, that's all. Our situation is no less dramatic than that in other countries but it is portrayed as such. It is unfair," he said, sitting on a embroidered couch with fake gold ornaments.
Posted by: ryuge || 12/02/2013 00:00 || Comments || Link || E-Mail|| [6457 views] Top|| File under:
China-Japan-Koreas
White House Urges N. Korea to Release US Citizen
[VOA News] The White House is calling on
North Korea to release an elderly American and veteran of the Korean War who has been held in North Korean custody since late October.

A White House statement Saturday urged Pyongyang to allow 85-year-old Merrill Newman, who suffers from a heart condition, to "return home and reunite with his family."

Newman, a

Caliphornia, an impregnable bastion of the Democratic Party,

native, was visiting North Korea with a valid visa when he was removed from an airplane October 26 as he prepared to depart the country.

Earlier Saturday, the North's official Korean Central News Agency confirmed it had tossed in the calaboose
Youse'll never take me alive coppers!... [BANG!]... Ow!... I quit!
Newman. The report said he had apologized for "crimes" during the Korean war, and for "hostile acts" against the state during his October visit.

Posted by: Fred || 12/02/2013 00:00 || Comments || Link || E-Mail|| [6473 views] Top|| File under: Commies
China launches its first lunar probe
China launched its first lunar probe early Monday, which, if a success, will make it only the third nation to soft-land on the moon. The Chang'e-3 blasted off from a Long March 3B rocket in Sichuan province and is expected to land on the surface of the moon surface in mid-December. This latest space effort comes just over a decade after the country first sent an astronaut into space.

Unlike the soft-landing of the U.S. and the U.S.S.R.'s unmanned spacecraft, Chang'e-3 will be able to survey the landscape first and determine a safe spot. Researchers say an impact crater named Sinus Iridum, or Bay of Rainbows, is its likely destination.

On landing, the spacecraft will release Jade Rabbit -- a six-wheeled lunar rover equipped with four cameras and two mechanical legs that can dig up soil samples. Reports say the slow-moving rover will patrol the moon's surface for at least three months.

In the U.S., scientists are concerned the Chinese mission could interfere with a NASA study of the moon's dust environment. Chang'e-3's descent will probably create a noticeable plume on the moon's surface that could skew the results of research already being carried out by NASA's Lunar Atmosphere and Dust Environment Explorer (LADEE).
Posted by: ryuge || 12/02/2013 00:00 || Comments || Link || E-Mail|| [6471 views] Top|| File under:
Europe
Ukraine protesters seize Kiev mayor's office: Police
[Al Ahram] Pro-European Ukrainian demonstrators took control Sunday of the Kiev mayor's office and set up what they described as the temporary headquarters of the united opposition, a police spokeswoman told AFP.

"Law enforcement officials are now negotiating with those who took control of the mayor's office. They are being told that what they did was illegal and being asked to leave the building," Kiev police spokeswoman Olga Bilyk said by telephone.
Posted by: Fred || 12/02/2013 00:00 || Comments || Link || E-Mail|| [6459 views] Top|| File under:
Croatians back same-sex marriage ban in referendum
[BBC.CO.UK] Croatian voters have backed proposals to ban same-sex marriages in a referendum.

Two-thirds of those who voted approved changes to Croatia's constitution to define marriage as a union between a man and a woman.

A government spokesperson confirmed that the constitution would now have to be changed accordingly.

Saturday saw hundreds of gay rights supporters protest in Zagreb.

A petition backing the referendum, drawn up by a Catholic group, received more than 700,000 signatures.

The referendum asked the question: "Do you agree that marriage is matrimony between a man and a woman?"

Almost 90% of Croatia's population of 4.4 million are Roman Catholics and the Church had strongly urged a "Yes" vote.

The vote also received support from 104 members of Croatia's 151-seat parliament.

President Ivo Josipovic said he was disappointed but not surprised by the outcome of the vote. "The referendum result must not be the reason for new divisions," he warned.
Posted by: Fred || 12/02/2013 00:00 || Comments || Link || E-Mail|| [6457 views] Top|| File under:
Anti-government mass rally in Ukraine turns violent
[USATODAY] A protest by about 300,000 Ukrainians angered by their government's decision to freeze integration with the West turned violent Sunday, when a group of demonstrators besieged the president's office and police drove them back with truncheons, tear gas and flash grenades. Dozens of people

were maimed

.

The mass rally in central Kiev defied a government ban on protests on Independence Square, in the biggest show of anger over President Viktor Yanukovych's refusal to sign a political and economic agreement with the European Union


...the successor to the Holy Roman Empire, only without the Hapsburgs and the nifty uniforms and the dancing...


The protesters also were infuriated by the violent dispersal of a small, opposition rally two nights before.
Posted by: Fred || 12/02/2013 00:00 || Comments || Link || E-Mail|| [6459 views] Top|| File under:
Israel-Palestine-Jordan
Israel: Negev Bedouins' 'day of rage' over resettlement plan
[BBC.CO.UK] Bedouin Arabs living in Israel have been protesting in the Negev Desert and towns and cities over government plans to resettle them.


Arabs... Rage...


Thousands joined what was termed a "day of rage" in the Negev itself, Haifa, Jerusalem, the West Bank and

Gazoo

.


The two go together like ham and eggs...


The Bedouin say the plan will force them out of their ancestral land.


... peanut butter and jelly...


Israeli officials say it aims to provide better services and infrastructure - and settle long-standing land disputes.


Perhaps if John Lennon were alive he could Imagine a world without enraged Arabs.


Police in the Negev used tear gas and water cannon against demonstrators, some of whom were throwing stones, reportedly injuring 15 officers.


I've never figured why Israeli cops aren't trained in stone throwing.


Israeli newspaper Haaretz reports that 28 people were locked away
Youse'll never take me alive coppers!... [BANG!]... Ow!... I quit!
during protests in Haifa and the Negev village of Hura.


I'm sure Arabs would still bitch and moan about it...


The resettlement plan - which envisages Bedouin being re-housed in newly built state-planned towns - still has to pass two more readings in parliament.
...but the bitching and moaning would sound pretty whiny when they were bitching about getting back some of their own.

But I guess the next step would be to holler "They started it!"

Medea Benjamin would believe them.
Posted by: Fred || 12/02/2013 00:00 || Comments || Link || E-Mail|| [6457 views] Top|| File under:
Southeast Asia
Anti-Government Protests Roil Thai Capital Bangkok as 3 Killed
[BLOOMBERG] Protesters seeking to oust Thai Prime Minister Yingluck Shinawatra vowed to incite more unrest this week after

festivities

left three dead in Bangkok at the weekend and the central bank warned the standoff was hurting the economy.

Demonstrators removed barriers surrounding Government House and the prime minister's office, and tear gas was fired to repel them, said Piya Utayo, a police

front man

. The activists, who are seeking to paralyze the administration, massed outside the police headquarters, Piya said. The army chief offered to broker talks, according to an army

front man

.
Posted by: Fred || 12/02/2013 00:00 || Comments || Link || E-Mail|| [6459 views] Top|| File under:
Outspoken radio broadcaster gunned down in Mindanao
An outspoken radio broadcaster in the Philippines was gunned down, worsening the country's record as one of the most dangerous places in the world for journalists. Joas Dignos, who commented on local issues in his weekday show Bombardier on DXGT radio, was shot in the head by men on motorcycle in Valencia City on Mindanao late on Friday.

Dignos was known for his fiery comments about city officials, radio station personnel said. The National Union of Journalists of the Philippines (NUJP) said that Dignos was previously the target of death threats and had even stopped his live broadcasts, using recorded commentary instead due to safety concerns. In June, a grenade was thrown at the DXGT radio station as one of Dignos's commentaries was being aired.

Human Rights Watch said that as many as 24 journalists have been killed since President Benigno Aquino took office in 2010 in spite of his pledge to fight such abuse.
Posted by: ryuge || 12/02/2013 00:00 || Comments || Link || E-Mail|| [6459 views] Top|| File under:
Home Front: Culture Wars
Guardian UK lost USD $50 million in 2013
They want to be the world's leading liberal voice. Trust me: if you are losing $50 million in business, you are a leading voice of liberalism

Via The Other McCain

From TFA:
Guardian News & Media has lost nearly £200m in the past six years as it pursues its ambition of being the "world's leading liberal voice".

The Guardian's editor-in-chief, Alan Rusbridger, has expressed the wish to "cut our way out" of this perilous financial environment by aggressively expanding into overseas markets. Yet The Guardian's plans are challenged by Britain's most famous international media brand, the BBC, a traditional editorial ally but a fierce rival when it comes to overseas advertising revenues (which the Corporation may earn from its global output).
Posted by: badanov || 12/02/2013 00:16 || Comments || Link || E-Mail|| [6470 views] Top|| File under:
Who's in the News
37
[untagged]
6
Govt of Pakistan
3
Arab Spring
2
Gemaa Al-Islamiya
2
Ansar al-Sharia
2
Govt of Syria
1
Commies
1
al-Qaeda in North Africa
1
al-Qaeda in Africa
1
Taliban
1
Houthis
1
Jamaat-e-Ulema Islami
1
Lashkar e-Taiba
1
Salafists
1
al-Qaeda in the Levant
Bookmark
E-Mail Me
The Classics
The O Club
Rantburg Store
The Bloids
The Never-ending Story
Thugburg
Gulf War I
The Way We Were
Bio
Merry-Go-Blog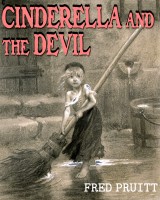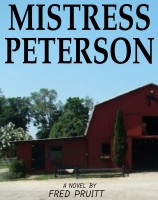 On Sale now!


A multi-volume chronology and reference guide set detailing three years of the Mexican Drug War between 2010 and 2012.

Rantburg.com and borderlandbeat.com correspondent and author Chris Covert presents his first non-fiction work detailing the drug and gang related violence in Mexico.

Chris gives us Mexican press dispatches of drug and gang war violence over three years, presented in a multi volume set intended to chronicle the death, violence and mayhem which has dominated Mexico for six years.
Click here for more information


Meet the Mods
In no particular order...


Steve White
Seafarious
Pappy
lotp
Scooter McGruder
john frum
tu3031
badanov
sherry
ryuge
GolfBravoUSMC
Bright Pebbles
trailing wife
Gloria
Fred
Besoeker
Glenmore
Frank G
3dc
Skidmark
Alaska Paul



Better than the average link...



Rantburg was assembled from recycled algorithms in the United States of America. No trees were destroyed in the production of this weblog. We did hurt some, though. Sorry.
54.80.173.217

Help keep the Burg running! Paypal: