Afghanistan
Truck bomb kills at least four Afghan policemen
At least four Afghan policemen were killed when a suicide bomber drove a truck filled with explosives into a police base. The incident happened in Wardak province, southwest of Kabul.

The explosion occured as worshippers gathered at the police base mosque for morning prayers. Seventeen others were injured, some of them critically.

The Taliban said they carried out the attack.
Posted by: ryuge || 12/02/2013 05:27 || Comments || Link || E-Mail|| [6458 views] Top|| File under: Taliban
Africa North
Suicide Bomber Targets Foreign Forces in Mali
[An Nahar] A

jacket wallah

staged a botched attack on foreign forces in northern Mali overnight Saturday, killing himself but causing no other casualties, Malian and French military officials said.

A senior Malian official described the bomber's target as a "French army position," but a French army

front man

said the attack was against a battalion of the U.N'.s peacekeeping mission for Mali, MINUSMA, and that only 24 French troops were present.

"The suicide bomber targeted a French army position in the town of Menaka," the Malian army official told Agence

La Belle France

Presse by telephone from northern Mali.

"The French troops detected his presence and in the rush, the man set off his (explosive) belt, killing himself but causing no other casualties," he said.

Colonel Gilles Jaron,

front man

for the French army joint staff in

Gay Paree

, said that the target was in fact a battalion of between 500 and 700 troops from Niger taking part in MINUSMA, and that "only a support and liaison detachment of 24 French soldiers" was present.

The attack in Menaka, around 300 kilometers (190 miles) east of Gao, the largest city in northern Mali, was confirmed by the communications unit of the French military operation in Mali.

The Malian army official said at least two other would-be suicide bombers

expeditiously departed at a goodly pace

after they were apparently ordered to take part in the attack.

A French military official in Mali said the suicide bomber "went kaboom! at a distance from a French position in Menaka. We counted no (losses) on our side."

The attacker had been "detected in advance," he said, adding the bomber may have had accomplices who managed to escape.

A French-led offensive in January drove Islamist groups linked to al-Qaeda out of the cities of northern Mali, including Gao, Kidal and Timbuktu, after they occupied them in the wake of a coup in the capital Bamako last year.

But the jihadists have continued to launch periodic strikes on the French, Malian and African peacekeeping forces.
Posted by: Fred || 12/02/2013 00:00 || Comments || Link || E-Mail|| [6459 views] Top|| File under: al-Qaeda in North Africa
Air Force officer shot dead in front of son in Benghazi
[Libya Herald] An Air Force NCO who worked at Benina Air Defence Base, Salah Idrissy, was

rubbed out

this morning in front of his young son.

Idrissy died instantly. His son suffered minor injuries, including one to his hand, and is now receiving hospital treatment, a source close to the Special Forces told the Libya Herald. He added that Idrissy had just left the house, at around 8.30 am, to take his young son to school.

Spokesman for the Benghazi Joint Security Room Ibrahim Shara said that the shooting took place in Benghazi's Sabri district. After killing Idrissy, the perpetrators reportedly ran off down the coastal road.
Posted by: Fred || 12/02/2013 00:00 || Comments || Link || E-Mail|| [6461 views] Top|| File under: Ansar al-Sharia
Car loaded with explosives seized by Tobruk border guards
[Libya Herald] Members of Tobruk's Battalion 415, part of the town's border guard, have seized a car carrying 150 bags of explosives, according to Libyan news agency LANA.

The explosives, said to weigh around 900kg in total, included anti-tank mines. The car was stopped travelling on a desert road heading in a westerly direction and the driver incarcerated
... anything you say can and will be used against you, whether you say it or not...
.

The mines are believed to be a similar type of explosive which has been used in some attacks in Benghazi, including one on the head of the Benghazi Joint Security Room (BJSR) Colonel Abdullah Al-Saiti on 18 November.

Although rudimentary, when fitted with a mobile phone detonation device, these mines are deadly devices.
Posted by: Fred || 12/02/2013 00:00 || Comments || Link || E-Mail|| [6477 views] Top|| File under: Ansar al-Sharia
Arabia
Government bans motorcycles in capital as security measure
[Yemen Post] Following a string of targeted attacks against foreign and national dignitaries, the Interior Ministry decided to implement a ban on

cycle of violence

s, as to prevent further

liquidation

, while devising a long term security action plan.

Government officials explained that while they understand such measures can only be temporary, they stressed that a ban will allow the authorities to pre-empt on any more "shoot and scoot" attack as Yemen resumes its political transition. Plagued by political roadblocks, sabotages and security threats the impoverished nation has had to weather many storms over the past year alone.

But as per noted by President Abdo Rabbo Mansour Hadi last Friday, the coalition is stubbornly determined to see through the country's political transition, according to the terms of the GCC-brokered initiative.

Enforced starting this Sunday, the

cycle of violence

ban will be run until December 15th, by which time officials the NDC will have reached a consensus and announced its findings.

A security official in the capital, Colonel Yehya al-Akouaa, told AFP the ban aims to "prevent further attacks amid fears of an upsurge in such attacks as the national dialogue nears its end".


Posted by: Fred || 12/02/2013 00:00 || Comments || Link || E-Mail|| [6459 views] Top|| File under:
Military commander is killed in Hadhramawt
[Yemen Post] Yemen officials confirmed on Sunday the death of senior military officer, Ahmed al-Marfd, in the south-eastern province of Hadhramawt.

"Unknown

gunnies

fired at Army Commander of the 37th Armored Division, Ahmed al-Marfdy,

abruptly ejecting him from the gene pool

at the scene in al-Qatn town in Hadhramawt province," AFP quoted a police source as saying on Sunday under cover of anonymity.

"The bullets also hit two of the military commander's bodyguards who were later transferred to a local hospital after sustaining severe wounds," the source added.

Although no group

grabbed credit

for the attack, the manner in which al-Marfdy was killed very much resembles al-Qaeda Modus Operandi.

Ever since President Abdo Rabbo Mansour Hadi set out to destroy the terror group in 2012, following months of insecurity, Islamic

gunnies

have used target

liquidation

as a destabilizing tool against Yemen's military, security and intelligence services, hoping to instil fear.
Posted by: Fred || 12/02/2013 00:00 || Comments || Link || E-Mail|| [6458 views] Top|| File under: al-Qaeda in Africa
North Yemen fighting kills more than 120
[Al Ahram] Fighting between Shia Houthi
...a Zaidi Shia insurgent group operating in Yemen. They have also been referred to as the Believing Youth. Hussein Badreddin al-Houthi is said to be the spiritual leader of the group and most of the military leaders are his relatives. The Yemeni government has accused the Houthis of having ties to the Iranian government, which wouldn't suprise most of us. The group has managed to gain control over all of Saada Governorate and parts of Amran, Al Jawf and Hajjah Governorates. Its slogan is "God is Great, Death to America", Death to Israel, a curse on the Jews" ...
rebels and Sunni Salafis in northern Yemen has killed more than 120 and a government official in charge of enforcing a ceasefire accused the Houthis of breaking the truce, a newspaper said on Sunday.

The latest round of fighting between the Houthis and Salafis has added to the challenges facing U.S. allied Yemen, already grappling with a southern separatist movement and an insurgency by Islamist

hard boyz

linked to al Qaeda.

Amin al-Hemyari, head of government observers monitoring a ceasefire reached last month, said the

corpse count

among Salafis in the town of Damaj had risen to more than 120, with dozens

maimed

, the government-run al-Thawra newspaper said.

He said no casualty figures were available for the Houthis.

Clashes started after Houthi rebels, who control most of Saada province, accused the Salafis of massing thousands of fighters, including foreigners, in a religious school in Damaj with the aim of attacking them.

The Salafis say the foreigners are religious students who have travelled to study Islamic theology at the Dar al-Hadith academy, established in the 1980s.

Al-Thawra also quoted the head of a presidential committee tasked with ending the fighting as saying Houthi fighters had seized two government soldiers monitoring the truce on Saturday on charges of delivering guns and ammunition to the Salafis.

"Shooting with light weapons has not stopped throughout the past few days," al-Thawra quoted the committee head, Yehia Abuesbaa, as saying, adding the situation in Damaj was tragic, with bodies lying in the streets and residents suffering food shortages.

A Houthi

front man

was unavailable to comment on the report.

Abuesbaa also urged the leader of the Houthis, Abdulmalek al-Houthi, to enforce last month's truce, al-Thawra said.

Posted by: Fred || 12/02/2013 00:00 || Comments || Link || E-Mail|| [6564 views] Top|| File under: Houthis
Bangladesh
Blockaders continue targeting trains
[Bangla Daily Star] Over 100 passengers

were maimed

as the Dhaka-bound Mohanagar Godhuli derailed after blockade supporters removed fishplates from the rail track in Burichang upazila of Comilla yesterday.

Seven out of 13 compartments of the intercity train veered off the route in Pachora area near Rajapur Rail Station around 7:30pm, halting Dhaka-Chittagong rail link on the second day of the opposition's 72-hour blockade.

Md Shahidullah, officer-in-charge of Laksam rail police, has been suspended for failing to ensure monitoring of the rail line at the site and give the authorities prior warning, officials say.

Shafiqur Rahman, acting station master of Comilla Railway Station, told our district correspondent that locals initially took the injured to nearby hospitals. Later, eight injured, including the train driver, were sent to Comilla Medical College Hospital.

A relief train from Laksam reached the spot and it would take at least 10 hours to clear the route, he added.

At least four passengers

were maimed

as blockaders set fire to Rajshahi-bound Uttara Express in NATO


...the North Atlantic Treaty Organization. It's headquartered in Belgium. That sez it all....


re sadar upazila around 9:30am yesterday.

Another Dhaka-bound train, the Dhoomketu Express from Rajshahi, derailed in Charghat upazila around 1:40am as blockaders removed fishplates.

The locomotive and five compartments went off the lines, suspending the city's rail links with the rest of the country, said Pankaj Kumar Shaha, Rajshahi divisional railway manager.

Luckily, none was hurt in this derailment.

Pickets uprooted tracks at two points to stop the relief train from Ishwardi, delaying the rescue for hours. Finally, the salvage train started operation around noon.
Posted by: Fred || 12/02/2013 00:00 || Comments || Link || E-Mail|| [6510 views] Top|| File under:
Man injured critically by crude bomb
[Bangla Daily Star] Mokhlesur Rahman was at a wrong place at a wrong time, unfortunately.

After his midday prayers, he was going to his office at Mohakhali in the capital. As soon as he came near Titumir College, a cocktail hit him and blew a part of his head away, all out of the blue.

The incident happened around 2:30pm yesterday, just three days after Anwara Begum, 42, died being similarly hit by a bomb from a rally in the capital's Khilgaon.

Doctors at Dhaka Medical College Hospital said Mokhlesur's condition was critical and needed intensive care unit support.

The 38-year-old engineer works at a private telecom company, Star Link, his colleagues said.

Witnesses said pickets blasted four cocktails in quick succession there.

Iqbal Hossain, who brought Mokhlesur to the DMCH, said, "I was walking through an alley near Titumir College when I heard three blasts. As I started running away I saw a man lying on the street, groaning and thrashing about his limbs."

Another victim, a youth, was recovered from the same area and was taken to Metropolitan Hospital at Mohakhali with splinter injuries in the shoulder and leg.
Posted by: Fred || 12/02/2013 00:00 || Comments || Link || E-Mail|| [6460 views] Top|| File under:
India-Pakistan
2 kidnapped men rescued in Hangu
[Pak Daily Times] HANGU: Police tossed in the clink
Keep yer hands where we can see 'em, if yez please!
two kidnappers and rescued two

kidnapped

citizens besides recovering a huge cache of arms during a raid in the city on Sunday. A heavy contingent of Saddar police launched a crackdown in Tari Banda area for the recovery of the

kidnapped

men. Two men accused of kidnapping for ransom were nabbed during the police action besides rescue of two citizens, identified as Ishaq and Anees, who were

kidnapped

from Karak some 40 days ago.
Posted by: Fred || 12/02/2013 00:00 || Comments || Link || E-Mail|| [6464 views] Top|| File under:
PTI sit-in continues: 5 held for manhandling driver
[Pak Daily Times] The sit-in staged by the Pakistain Tehrik-e-Insaf
...a political party in Pakistan. PTI was founded by former Pakistani cricket captain and philanthropist Imran Khan. The party's slogan is Justice, Humanity and Self Esteem, each of which is open to widely divergent interpretations....
(PTI) and its allied parties to block NATO


...the North Atlantic Treaty Organization. A cautionary tale of cost-benefit analysis....


supply routes to Afghanistan in protest against drone strikes continued for the ninth consecutive day on Sunday. The PTI sit-in against a drone strike in Hangu started after a protest rally in Beautiful Downtown Peshawar


...capital of Khyber Pakhtunkhwa (formerly known as the North-West Frontier Province), administrative and economic hub for the Federally Administered Tribal Areas of Pakistan. Peshawar is situated near the eastern end of the Khyber Pass, convenient to the Pak-Afghan border. Peshawar has evolved into one of Pakistan's most ethnically and linguistically diverse cities, which means lots of gunfire.


. Along with the activists of Jamaat-e-Islami
...The Islamic Society, founded in 1941 in Lahore by Maulana Sayyid Abul Ala Maududi, aka The Great Apostosizer. The Jamaat opposed the independence of Bangladesh but has operated an independent branch there since 1975. It maintains close ties with international Mohammedan groups such as the Moslem Brotherhood. the Taliban, and al-Qaeda. The Jamaat's objectives are the establishment of a pure Islamic state, governed by Sharia law. It is distinguished by its xenophobia, and its opposition to Westernization, capitalism, socialism, secularism, and liberalist social mores...
(JI) and Awami Jamhouri Ittehad, the PTI blocked various points in the city, including the Ring Road, Hayatabad toll plaza, Khairabad area and Sawabi Interchange, to stop NATO containers.

The activists checked the documents of the trucks and screened goods to block NATO containers. Meanwhile,


...back at the Council of Boskone, Helmuth ordered the space pirate fleet to attack Zemblonia...


five activists accused of torturing a truck driver were tossed in the clink
Into the paddy wagon wit' yez!
. According to police, raids are being conducted to arrest others involved in the torture case.
Posted by: Fred || 12/02/2013 00:00 || Comments || Link || E-Mail|| [6463 views] Top|| File under: Govt of Pakistan
Eight target killers among 21 suspects in custody
[Pak Daily Times] KARACHI: Law enforcers claimed to have apprehended around 21 suspects during separate targeted raids and operation across the city on Sunday.

In the first happening, Pakistain Rangers Sindh nabbed eight hardened criminals and also recovered hand grenades and weapons from the possession of suspects.

According to Rangers spokesperson, the raids were conducted in Iqra City, Zeenat Square, Paracha Graveyard, Muhammadpur, Agra Taj Colony, Pak Colony, Lines Area and Maripur Road areas.

Separately, Clifton division police claimed to have incarcerated
I ain't sayin' nuttin' widdout me mout'piece!
an alleged street criminal during in an encounter near Do-Talwar. The accused was identified as Rafiullah. According to Clifton division police, the arrest was made after a police patrol chanced upon the alleged robber and his accomplice, who were looting valuables from the passersby. Shots were exchanged, and as a result, the

maimed

robber was arrested, while the other escaped. Police also recovered a TT pistol from the possession of the accused.

Elsewhere, District East investigation police arrested two alleged drug peddlers during a targeted raid at the notorious drug peddler's den in Sharafi Goth. The drug peddler, Tahir Baloch managed to escape, however, the police arrested two of his lover companions, S

Learned Elders of Islam

n Baloch and Jafer Baloch and also recovered two Kalashnikov and drugs from their possession.

Similarly, two more drug peddlers, Asif and Abdul Qadir were arrested when police conducted a raid at their hideout in Gharibabad area of Liaquatabad. Police also recovered weapons and narcotics from their possession.

Moreover, Special Investigation Cell raided different areas of Ranchore Line and Garden following a tip-off about the presence of criminal elements. During the raid, four alleged

hit man

s were arrested and a huge cache of arms was also confiscated.

Meanwhile,


...back at the saloon, Butch got the bill for the damage caused by the fist fight, the mirror broken in the shootout, and drinks for everyone......


the CID (criminal investigation department) police nabbed four

hit man

s of Lyari


...one of the eighteen constituent towns of the city of Karachi. It is the smallest town by area in the city but also the most densely populated. Lyari has few schools, substandard hospitals, a poor water system, limited infrastructure, and broken roads. It is a stronghold of ruling Pakistan Peoples Party. Ubiquitous gang activity and a thriving narcotics industry make Lyari one of the most disturbed places in Karachi, which is really saying a lot....


gang-war during search operation in Machar Colony.

SP CID Chaudhry Aslam said the arrested confessed to murdering fifteen people. A car belonging to assistant district officer of solid waste management department at Bloody Karachi


...formerly the capital of Pakistain, now merely its most important port and financial center. It is among the largest cities in the world, with a population of 18 million, most of whom hate each other and many of whom are armed and dangerous...


Municipal Corporation was also stolen from Bahria University near National Stadium on Saturday night.
Posted by: Fred || 12/02/2013 00:00 || Comments || Link || E-Mail|| [6460 views] Top|| File under: Govt of Pakistan
Own bullet kills security guard
[Pak Daily Times] KARACHI: A security guard of private company was killed while two bodies were found from separate parts of the metropolis on Sunday. A guard of a private security company was

rubbed out

in PECHS Society, within the precincts of Bahadurabad

cop shoppe

. Police said Saleem Khan, 35, son of Dodo Khan, hailed from Shikarpur and was deployed in the society as security guard from last six months. According to some reports, his relative-cum-friend, Asif Khalil, killed him. SHO Haider Zaidi said

the dear departed

was giving arms training his Khalil when a cartridge fired mistakenly from his repeater, which hit and killed him. Khalil has been locked away
Drop the gat, Rocky, or you're a dead 'un!
and an FIR was registered against him while further investigation is underway.

Bodies found: A teenage boy was found dead from Macchar Colony area, within the jurisdiction of Docks

cop shoppe

. The body was shifted to the Civil Hospital, Bloody Karachi


...formerly the capital of Pakistain, now merely its most important port and financial center. It is among the largest cities in the world, with a population of 18 million, most of whom hate each other and many of whom are armed and dangerous...


. Another body of a young man was found near Cantt Station, within the vicinity of Frere

cop shoppe

.
Posted by: Fred || 12/02/2013 00:00 || Comments || Link || E-Mail|| [6483 views] Top|| File under:
Israel-Palestine-Jordan
Palestinian security arrests 20 Salafists in W.Bank
[Al Ahram] Paleostinian security forces have locked away
Book 'im, Mahmoud!
20 Salafists


...Salafists are ostentatiously devout Moslems who figure the ostentation of their piety gives them the right to tell others how to do it and to kill those who don't listen to them...


in a series of raids across the West Bank, a security source said on Sunday, denying any of them had ties to Al-Qaeda.

"In the last few days, around 20 people were arrested in Nablus, Jenin and Qalqilya," the senior Paleostinian security source told AFP on condition of anonymity, saying those tossed in the clink
Drop the rosco, Muggsy, or you're one with the ages!
"embrace the Salafi ideology but are not affiliated with Al-Qaeda."

His remarks were made a day after as a

Gazoo

-based group affiliated with Al-Qaeda confirmed it was operating in the West Bank for the first time, saying three Paleostinians killed by Israel near Hebron last week were its operatives.

"The global jihadi doctrine has reached the bank of pride, the West Bank," the group said in a statement released late on Saturday.

"Those brothers and that cell (..) are only the tip of the iceberg."

But the Ramallah-based official denied that

Death Eaters

with Al-Qaeda ties were working out of the West Bank, which is ruled by the Western-backed Paleostinian Authority.

"There are no Al-Qaeda affiliated groups operating in the West Bank but there are a few Salafi Jihadi groups," the source said.

Those arrested were all former members of the Islamist

Hamas, always the voice of sweet reason,

movement which rules

Gazoo

, he said, noting that they "embrace the global

Moslem Brüderbund

ideology that produces ideologically extreme groups."

"These men are connected locally through technology, but are unarmed," he said.

"They are not members of Al-Qaeda and they don't receive any instructions or weapons from it."

Posted by: Fred || 12/02/2013 00:00 || Comments || Link || E-Mail|| [6479 views] Top|| File under: Salafists
Syria-Lebanon-Iran
Masked Gunman Kills Fatah Member, Wounds Two in Ain el-Hilweh
[An Nahar] A member of the Islamist Jund al-Sham group on Sunday

shot up

members of the Fatah Movement at the

Ein el-Hellhole

Paleostinian refugee camp in Sidon, killing one person and wounding two others.

"A masked gunman opened fire on Mohammed Abdul Qaderi Abdul Hamid, Hammoud al-Rami, aka al-Saadi, and Abdul Hamid al-Youssef," state-run National News Agency reported.

Abdul Hamid succumbed to his wounds at hospital after he was hit by a bullet in his head, NNA said.

Al-Youssef and al-Saadi were

maimed

in the incident and rushed to another hospital.

Meanwhile,


...back at the revival hall, the congregants were being herded into the paddy wagon...


OTV identified the shooters as "two members of Jund al-Sham" as al-Jadeed television said al-Saadi was a Fatah member.

The perpetrators fled to an unknown destination as tensions surged in the camp, according to media reports.

The incident comes several days after an armed clash between Fatah and Jund al-Sham at the camp.
Posted by: Fred || 12/02/2013 00:00 || Comments || Link || E-Mail|| [6495 views] Top|| File under: al-Qaeda in the Levant
50 killed in air strikes on Syria's Al-Bab: NGO
[Al Ahram] A two-day wave of regime air strikes on a north Syrian town has killed 50 people, a monitor said Sunday, while in Damascus a mortar round struck the French school without causing injuries.

On the political front, Syria's deputy foreign minister insisted that no solution to Syria's conflict proposed at a January 22 peace conference in Geneva would be implemented without Hereditary President-for-Life Bashir Pencilneck al-Assad's


Supressor of the Damascenes...


approval.

The Syrian Observatory for Human Rights said that helicopters on Sunday dropped explosive-laden barrels on the rebel-held town of Al-Bab in northern Syria's Aleppo province, killing at least 24 people, including two women and four children.

Their deaths in a market area of Al-Bab came a day after similar aerial bombardments on the same town that killed at least 26 others.

State news agency SANA, reporting on the conflict in the town, said "Syrian army units destroyed the headquarters of an Islamic (rebel) tribunal in Al-Bab in a special operation," without giving further details.

Large swathes of Aleppo province have been under rebel control for more than a year, and have suffered frequent aerial attacks by the regime.

Meanwhile in Damascus, children escaped a mortar attack on the French school, officials said.

"A mortar shell landed on the chimney of a classroom around 9:00 am (0700 GMT). No one was hurt but the windows shattered and the walls cracked," school receptionist Bashir Oneiz told AFP.

Aline Farah, a nurse at the Charles de Gaulle school in the upscale central district of Mazzeh, said students were in class when the mortar struck.

"It was a miracle that no one was hurt, neither students nor teachers nor employees," she said.

"They were all crying. They were terrified. We took them to an underground shelter," said Farah.

The attack was condemned by French Foreign Minister Laurent Fabius, who issued a statement calling it "cowardly".

The school, which is the only foreign school still open in the Syrian capital, has about 220 students, down from a pre-war figure of 900.

It caters both to Syrian students and the children of a few remaining foreigners living in the country despite a brutal 32-month conflict between the government and rebels.

Rebels in rear bases on the outskirts of Damascus regularly fire rockets and mortar rounds into the centre of the capital, with the attacks becoming more frequent and more deadly in the past few weeks.

Elsewhere, the Observatory said at least five regime forces were killed overnight in a suicide car

kaboom

at a police checkpoint on the Damascus-Homs highway near the contested town of Nabuk.

The group said a fighter from the jihadist Al-Nusra Front carried out the attack, which came as regime forces try to gain control of Nabuk, as part of an operation to recapture the Qalamoun region.

The army has already captured the towns of Qara and Deir Attiyeh, and a Syrian security source told AFP troops now controlled 60 percent of Nabuk, which lies further south towards the capital on the Damascus-Homs highway.

The Observatory said regime warplanes carried out air strikes on the town on Sunday, and fierce fighting continued there between rebel fighters, including jihadists, and army troops backed by a pro-regime militia and

Leb

's Shiite Hezbollah.

The Syrian regime is trying to sever rebel supply routes that run through the mountainous Qalamoun region, north of Damascus, across the nearby border with

Leb

.
Posted by: Fred || 12/02/2013 00:00 || Comments || Link || E-Mail|| [6465 views] Top|| File under: Govt of Syria
Two days of fighting kill 10 in Lebanon's Tripoli
[Al Ahram] Ten people, including a woman and an off-duty soldier, have been killed in two days of sectarian

festivities

in northern

Leb

linked to the war in neighbouring Syria, a security source said Sunday.

The fighting in the northern port city of Tripoli


...a confusing city, one end of which is located in Lebanon and the other end of which is the capital of Libya. Its chief distinction is being mentioned in the Marine Hymn...


also

maimed

49 people, including 11 soldiers, the source told AFP.

On Sunday four people were killed, two of whom were in a truck when they were

rubbed out

by a sniper, while the third was the off-duty soldier and the last victim a woman who died of injuries sustained the previous day.

Their deaths came after a day of fierce

festivities

that lasted into the night, leaving six dead. .

The fighting pits residents of the city's Alawite Jabal Mohsen district against Sunni residents of the neighbouring Bab el-Tebbaneh.

The source said fires had broken out in buildings along the dividing line between the neighbourhoods as a result of the fierce

festivities

during which rocket-propelled grenades were also used.

Tensions between the neighbouring areas date back to

Leb

's 1975-1990 civil war but have been exacerbated by the conflict across the border in Syria, where Alawite
Hereditary President-for-Life Bashir Pencilneck al-Assad


Terror of Aleppo ...


is battling a Sunni-led uprising.

The Lebanese army remained deployed in the coastal city in the north of the country on Sunday, responding to sporadic sniper fire.

A military source said soldiers had placed in durance vile
... anything you say can and will be used against you, whether you say it or not...
four suspects, confiscated their weapons and took them in for questioning.

At least eight soldiers were among those

maimed

in Saturday's

festivities

, and the dead included 15-year-old Omar al-Haswani, who was killed inside the Luqman school, near Bab el-Tebbaneh.

During the height of Saturday's violence, soldiers moved into the school to evacuate students in military vehicles.

The others killed included three residents of Bab el-Tebbaneh, as well as a Syrian and a Paleostinian, the security source said.

Tensions have been running high in Tripoli since Thursday, when residents of Jabal Mohsen began flying Syrian flags to demonstrate their support for the Assad regime.

In response, residents of neighbouring Bab el-Tebbaneh raised the flag favoured by rebels seeking the ouster of Assad.

The same day,

gunnies

shot and

maimed

four Alawite workers in the city, prompting condemnation and demonstrations by Alawite residents.

Meanwhile in southern

Leb

, a member of Paleostinian movement Fatah was

rubbed out

in the country's largest camp for Paleostinian refugees, an official told AFP.

"Two men with their faces covered opened fire using machine guns at 25-year-old Fatah member Mohammad Saadi. He has been confirmed dead," said Maher Shabayta, a Fatah leader in the Ain al-Helweh camp.

Speaking on condition of anonymity, another official said a second man, a 50-year-old civilian named Ibrahim Abdel Ghani, was killed when armed members of Saadi's family

erupted into the streets

and started shooting randomly to protest his death.

The deaths come two days after

festivities

pitting Fatah, the Paleostinian group that Paleostinian president the ineffectual Mahmoud Abbas


... a graduate of the prestigious unaccredited Patrice Lumumba University in Moscow with a doctorate in Holocaust Denial...


heads, against radical Islamists in the camp.

Posted by: Fred || 12/02/2013 00:00 || Comments || Link || E-Mail|| [6463 views] Top|| File under:
Who's in the News
37
[untagged]
6
Govt of Pakistan
3
Arab Spring
2
Govt of Syria
2
Gemaa Al-Islamiya
2
Ansar al-Sharia
1
Commies
1
al-Qaeda in Africa
1
Salafists
1
Taliban
1
Lashkar e-Taiba
1
al-Qaeda in the Levant
1
al-Qaeda in North Africa
1
Houthis
1
Jamaat-e-Ulema Islami
Bookmark
E-Mail Me
The Classics
The O Club
Rantburg Store
The Bloids
The Never-ending Story
Thugburg
Gulf War I
The Way We Were
Bio
Merry-Go-Blog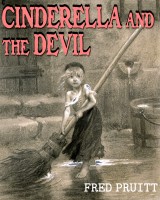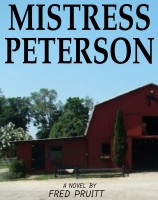 On Sale now!


A multi-volume chronology and reference guide set detailing three years of the Mexican Drug War between 2010 and 2012.

Rantburg.com and borderlandbeat.com correspondent and author Chris Covert presents his first non-fiction work detailing the drug and gang related violence in Mexico.

Chris gives us Mexican press dispatches of drug and gang war violence over three years, presented in a multi volume set intended to chronicle the death, violence and mayhem which has dominated Mexico for six years.
Click here for more information


Meet the Mods
In no particular order...


Steve White
Seafarious
Pappy
lotp
Scooter McGruder
john frum
tu3031
badanov
sherry
ryuge
GolfBravoUSMC
Bright Pebbles
trailing wife
Gloria
Fred
Besoeker
Glenmore
Frank G
3dc
Skidmark
Alaska Paul



Better than the average link...



Rantburg was assembled from recycled algorithms in the United States of America. No trees were destroyed in the production of this weblog. We did hurt some, though. Sorry.
44.200.175.255

Help keep the Burg running! Paypal: