Afghanistan
Muhammad Ismael Escapes Suicide Attack
[Tolo News] Muhammad Ismail, First Deputy to Presidential Candidate Abdul Rab Rassoul Sayaf survived a

suicide kaboom

in Herat


...a venerable old Persian-speaking city in western Afghanistan, populated mostly by Tadjiks, which is why it's not as blood-soaked as areas controlled by Pashtuns...


province. This incident occurred Friday afternoon, when the

jacket wallah

approached Muhammad Ismail while he was coming from Friday prayer.

Mr. Ismail appeared in a news conference afterwards and reported of no harm to anyone during the attack. According to Herat Security Officials, the suicide bomber was from the domestic displaced camp of Herat. The suicide bomber approached Muhammad Ismail with excuse of asking for help, in order to get closer to him, but when he was prevented from getting close to him, he blew himself and no one was affected by it.

"When I was coming out of mosque after Friday prayer, an elderly man who was pretending to need help got close to me, but due to the rush around me, he couldn't get close and went kaboom! his explosives but luckily no one was injured" Muhammad Ismail, First Deputy to Abdul Rab Rassoul Sayaf said.

This is the first suicide attack on a Presidential Candidates' Vice President that has occurred prior to start of Presidential campaigns.

The incident occurred in Baghche Mehtar area of Herat city, near Ismail Khan's house.

With less than 9 days to start of Presidential Campaigns, attack on Presidential Candidates and their Vice Presidents have raised concerns. It is still unclear how security of these presidential candidates and their vice presidents will be maintained during the campaign period.

Posted by: Fred || 01/25/2014 00:00 || Comments || Link || E-Mail|| [365 views] Top|| File under: Taliban
Africa North
German Journalists Attacked in Egypt
[An Nahar] Two journalists and a driver working for German public television were attacked by a crowd in Cairo Friday as they covered a

boom-mobile

that struck the police headquarters in the Egyptian capital, the broadcaster said.

The angry mob set upon the three -- a cameraman, producer and driver -- branding them "traitors" and "lackeys of the

Moslem Brüderbund

," broadcaster ARD said on its website.

Two received hospital treatment for severe cuts and bruises, ARD said.

They tried to flee, but were chased by the crowd, who beat them and struck them with sharp objects.

They only escaped thanks to a plain-clothes police officer who

had gun sex

to disperse the mob.

Six people were killed in four blasts that hit Cairo on Friday, the eve of the anniversary of the 2011 uprising that drove Hosni Mubarak


...The former President-for-Life of Egypt, dumped by popular demand in early 2011...


from power.

In a statement, Germany's foreign ministry condemned the attacks and expressed "serious concern" about the situation in Egypt.

Posted by: Fred || 01/25/2014 00:00 || Comments || Link || E-Mail|| [347 views] Top|| File under: Arab Spring
Egyptian diplomat kidnapped in Tripoli
[Libya Herald] An Egyptian diplomat has been kidnapped this evening in Tripoli


...a confusing city, one end of which is located in Lebanon and the other end of which is the capital of Libya. Its chief distinction is being mentioned in the Marine Hymn...


, a source close to the Tripoli Security Directorate has confirmed to the Libya Herald.

No details had yet been made public, the source said, in case these damaged the investigations.

The Consul at the Egyptian embassy declined to comment when contacted by the Libya Herald. The kidnapped man, however, has been widely-reported to be the embassy's administrative attache, although this has not yet been officially confirmed.

The kidnapping is believed to be in retaliation for the arrest in Egypt yesterday of the head of the Libyan Revolutionaries Operation Room (LROR), Shaaban Masoud Khalifa, also known as Abu Obaida Al-Zawy.

He was tossed in the calaboose
Book 'im, Mahmoud!
last night in Alexandria on suspicion of being affiliated to Al-Qaeda, according to the Egyptian media. He was seized by the Egyptian authorities, after they apparently received information that he was entering the country.

Zawy was reportedly arrested in a student building in Alexandria. Media sources said that he was in the city to take exams related to Islamic studies.

The President of the General National Congress (GNC), Nuri Abu Sahmain, today called upon the the Egyptian government, head of intelligence Salem Hassi and the Libyan Ambassador in Cairo, Mohammed Faiz Jibril, to ensure the release of Zawy. He also demanded that the Egyptian authorities explain the reasons for the arrest.

Abu Sahmain set up the LROR l;sat year, while briefly holding the post of Commander-in-Chief. The LROR was implicated in the kidnapping of Prime Minister Ali Zeidan


... served as a diplomat for Libya during the 1970s, serving in India under Ambassador Mohammed Magariaf. Both men defected in 1980 and went on to form the National Front for the Salvation of Libya. Zeidan spent nearly three decades in exile in Geneva after the defection. During the revolution Zeidan served as the National Transitional Council's Europe envoy, and is credited as having played a key role in persuading French President Nicolas Sarkozy to support the anti-Qadaffy forces...


in October last year from the Corinthia Hotel.

The Sollum land border between Egypt and Libya was closed today, apparently to coincide with the third anniversary of the Egyptian revolution.
Posted by: Fred || 01/25/2014 00:00 || Comments || Link || E-Mail|| [301 views] Top|| File under: Arab Spring
US citizen and Egyptian filmmaker held by state security, no charges
[Egypt Independent] Egyptian state security services have been holding US citizen Jeremy Hodge and Egyptian filmmaker Hossam Meneai, originally from El Arish, in a secret location without charges since Wednesday 22 January.

The two have not been allowed to meet with a lawyer nor has Hodge been allowed a visit by US embassy staff.

Around 7pm before their arrest, security forces came to their Dokki apartment and began asking questions about Meneai's film work and Hodge's Arabic.

Meneai, 36, is a freelance documentary filmmaker and Hodge, 26, is a freelance journalist and translator, who recently worked for Transparency International and also worked with Daily News Egypt.

Sources from the Dokki

cop shoppe

said that the detainees were monitored for days before 12 officers arrived at their apartment to take them into custody.

Hodge had his phone for a short time before it was confiscated. He was able to text a friend, "They're asking Hossam about Sinai and his camera. They're asking me how I know him, and where I learned my Arabic."

Another friend of Hodge's, who heard of his arrest, called him, but received a man with a heavy accent, claiming to be Hodge. "Actually the guy talked to me in English and told me he is Jeremy, but i noticed he has an accent," explained A. Shahin.

The man then insisted he was Hodge's friend and that Hodge had simply gone to the toilet and would be back shortly. They encouraged Shahin to leave a message, but he refused.

Lawyers said authorities have yet to write a report of the arrest and though they can no longer locate where the two are being held, they said the pair are no longer at the Dokki

cop shoppe

.

US embassy officials confirmed to Egypt Independent that they have not been able to visit Hodge and are awaiting approval from Egyptian authorities, which apparently has been difficult given the security situation and the public holiday.

In a phone call with Egypt Independent, Hodge's mother Lisa de Moraes in Los Angeles stressed particular concern for her son as he is asthmatic and left his inhaler and allergy medication at home when he was placed in durance vile
Don't shoot, coppers! I'm comin' out!
.

Nizar Manek, the pair's British roommate returned to the apartment Friday evening to retrieve the medication only to find his key no longer worked and the door bore scratch marks around the lock, leading to believe the apartment had been raided.

The reason behind the arrest is unclear as neither of the two have any political affiliations, nor have they participated in any recent protests. "He's an opinionated translator but still just a translator," said de Moraes about her son.
Posted by: Fred || 01/25/2014 00:00 || Comments || Link || E-Mail|| [607 views] Top|| File under: Arab Spring
Fourth explosion Friday kills one, injures four in Haram
[Egypt Independent] A bomb went kaboom! on Friday afternoon near Radubis cinema on Haram street in Giza, killing one person and injuring four others.

Police claimed that it is likely that

Moslem Brüderbund

demonstrators had planted an

bomb

before forces were able to disperse them earlier today, so that the bomb would explode at police on their way back.

All the injured were taken to Haram Hospital, while police listened to eye-witness accounts.

A security cordon was imposed around the area and authorities were searching for more explosives.

This is the fourth

kaboom

to take place on Friday, on the eve of the third anniversary of the 25 January revolution.

The first blast took place early in the morning, when a

boom-mobile

er attempted to storm the Cairo Security Directorate building, leaving four dead and 83 others injured.

An IED also went kaboom! near Behouth metro station, killing a police recruit and injuring nine others.

A third

kaboom

took place in the Talbiya neighborhood of Haram, but no one was hurt.
Posted by: Fred || 01/25/2014 00:00 || Comments || Link || E-Mail|| [305 views] Top|| File under: Arab Spring
Dokki blast suspect arrested, residents and MB supporters clash
[Egypt Independent] Security forces jugged
Yez got nuttin' on me, coppers! Nuttin'!
a suspect in the blast near Dokki's Behouth metro station after locals physically assaulted him and handed him over to police.

The suspect was taken to the Dokki

cop shoppe

for questioning.

On Friday, an unknown assailant reportedly threw an IED near Behouth metro station. A police recruit was killed and nine others

were maimed

as a result of the

kaboom

.

Meanwhile,


...back at the palazzo, Count Guido had escaped from his bonds and overwhelmed his guard using the bludgeon the faithful Filomena had smuggled to him in the loaf of bread...




festivities

erupted in the same area between supporters of the

Moslem Brüderbund

and locals who were demonstrating against Friday's

kaboom

s.

Security forces dispersed the crowds from both sides and soon after reopened Tahrir street after it had been blocked for two hours as

Sherlocks

gathered forensic evidence from the blast site.
Posted by: Fred || 01/25/2014 00:00 || Comments || Link || E-Mail|| [321 views] Top|| File under: Arab Spring
Two killed in latest Sebha clashes, more army units arrive
[Libya Herald] Two people were killed and five injured in

festivities

in Sebha last night as newly-arrived government forces attempted to secure the town.

More army units have been deployed in the south, many of which arrived in Sebha over the last 24 hours, according to Libyan news agency LANA. Troops have been deployed throughout the city and surrounding area, initially securing residential areas and government institutions.

The units have been instructed to respond to any gunfire or attacks. Some raids were apparently successfully carried out during last night's

festivities

, and arms and ammunition seized.

Posted by: Fred || 01/25/2014 00:00 || Comments || Link || E-Mail|| [309 views] Top|| File under: Arab Spring
Kidnapped Benghazi businessman found dead
[Libya Herald] The body of 77-year-old Benghazi businessman Gaith Omran Al-Gharyani who was kidnapped three weeks ago was found by police this morning. It was discovered near the former Interior Security building in central Benghazi and taken to Benghazi Medical Centre where it was identified.

According to the hospital, there were initial indications that Gharyani had been tortured to death, however the pathologist was still working on the case.

Gharyani was seized on 4 January by three

gunnies

after he, his wife and son had just got out of their car on returning to their home in Fuwaihat district. The

gunnies

did not say why they were taking him, but according to a friend of the family, they told his wife that he would be released shortly.

At the time, the family thought the kidnapping was financially motivated. Gharyani owned a store selling safes in Dubai Street. However,


a hangover is the wrath of grapes...


no ransom was ever asked nor did the kidnappers ever contact the family.

Friends of the family say they cannot understand why he was seized and killed. "He was a good and had no problems", one said.

On Wednesday evening, two other local resident were murdered. Both were likewise civilians.

Hamza Muftah Alhawaty was killed in Kish district at around 8.30 pm. He was shot in the head and died instantly. Some two and a half hours later, Buzaid Abubakr Najem died at the wheel of his car in Kuwaifiya district when shots were fired from a black 4×4 vehicle.

According to a source in Saiqa special forces, a man has been tossed in the calaboose
Into the paddy wagon wit' yez!
in the case of Alhawaty.
Posted by: Fred || 01/25/2014 00:00 || Comments || Link || E-Mail|| [311 views] Top|| File under: Arab Spring
Arabia
Drone Strike Kills Three Qaida Suspects in Yemen
[An Nahar] A U.S. drone struck a vehicle in Yemen's eastern province of Marib overnight killing three al-Qaeda suspects, a military source said on Friday.

"A vehicle was hit by a missile fired from an American drone. It was totally destroyed and the three people inside, al-Qaeda

hard boy

s, were killed," the source told Agence

La Belle France

Presse.

The attack took place near a military position in the Obeida valley, east of the city of Marib and away from residential areas, the source said.

The U.S. military operates all unmanned aircraft flying over Yemen in support of Sanaa's campaign against al-Qaeda and has killed dozens of

hard boyz

in a sharply intensified campaign over the past year.

The attacks have triggered criticism from human rights
...which are usually entirely different from personal liberty...
activists who say they have claimed the lives of many innocent civilians.

The United Nations


...a formerly good idea gone bad...


said that 16

non-combatants were killed

and at least 10 injured when two separate wedding processions were targeted by drones in early December.

The victims had been mistakenly identified as members of al-Qaeda, the U.N. quoted local security officials as saying at the time.

Following the deaths, Yemen's parliament voted for a ban on drone strikes, but analysts say

politician

s have limited powers and are unlikely to impact Washington's campaign.
Posted by: Fred || 01/25/2014 00:00 || Comments || Link || E-Mail|| [753 views] Top|| File under: al-Qaeda in Arabia
Caucasus/Russia/Central Asia
Russian police kill senior terror leader
Russian police have killed a senior Islamist terrorist in a shootout in the north Caucasus before the Sochi Winter Olympics, the national anti-terror committee has said. Magatov led an insurgent group in the Babyurt district of Dagestan.

The operation against Eldar Magatov, a suspect in numerous attacks, at his hideout was part of an intense security clampdown in the region.
Posted by: ryuge || 01/25/2014 00:00 || Comments || Link || E-Mail|| [340 views] Top|| File under:
India-Pakistan
Pakistan's Shia pilgrimage route to Iran suspended
[DAWN] Pakistain has suspended buses carrying Shia

Moslem

pilgrims from travelling through its volatile Balochistan



...the Pak province bordering Kandahar and Uruzgun provinces in Afghanistan and Sistan Baluchistan in Iran. Its native Baloch propulation is being displaced by Pashtuns and Punjabis and they aren't happy about it...


province to neighbouring Iran due to security concerns after a

suicide kaboom

killed 30 pilgrims this week, officials said on Friday.

A 700 km highway connecting the Pak city of Quetta and Iran, home to many Shia pilgrimage sites, has seen dozens of suicide and roadside

kaboom

s claimed by radical Islamist groups.

"We have temporarily suspended the movement of buses on the highway until the security situation improves," a

bigwig

of the provincial government told

Rooters

.

Sectarian attacks are on the rise in Pakistain, where minority Shias make up about 20 per cent of the 180 million people.

Human Rights Watch


... dedicated to bitching about human rights violations around the world...


says more than 400 Shia

Moslem

s were killed in 2013, including members of the ethnic Hazara community.

On Tuesday, a

jacket wallah

drove his car into a bus killing 30 pilgrims and prompting hundreds of Shia Hazaras to take to the streets to protest against the violence.

"No place is safe for us. There is no alternate road. We have to travel through this 'bloody highway' each time we go on a pilgrimage," said Mohammad Ismail Changazi, one protester.

Militant group Lashkar-e-Jhangvi


... a 'more violent' offshoot of Sipah-e-Sahaba Pakistain. LeJ's purpose in life is to murder anyone who's not of utmost religious purity, starting with Shiites but including Brelvis, Ahmadis, Christians, Jews, Buddhists, Rosicrucians, and just about anyone else you can think of. They are currently a wholly-owned subsidiary of al-Qaeda ...


(LJ)

grabbed credit

for the latest attack.

PAF flies pilgrims from Dalbandin to Quetta

Meanwhile,


...back at the Senate, Odius Sepulcher called for war against the Visigoths...


Pakistain Air Force C-130 aircraft flew 150 Shia pilgrims, who returned from Iran, to Quetta from Dalbandin Airport on Friday.

Deputy Commissioner Chagai, Saifullah Khetran told APP that seven coaches carrying about 300 pilgrims reached Taftan from Iran.

"The 300 pilgrims including

women and kiddies

, who returned from Iran were taken to Dalbandin Airport from zero-point on Pak-Iran border in Taftan town and 150 out of the 300 pilgrims flew to Quetta by a C-130 aircraft," he said.

The remaining 150 pilgrims were at Dalbandin awaiting the C-130 to take them to Quetta.

Tehsildar Nokundi Zafar Bangulzai said that another two coaches carrying pilgrims, who returned from Iran were stopped at Nokundi area of Chagai for their security and later, they were allowed to head towards Dalbandin Airport.

"FC personnel escorted the pilgrims' coaches," he said.

The district administration officials said that tight security arrangements were made on the routes leading towards Dalbandin Airport.

"The law enforcement personnel including the Frontier Corps and Levies Force were deployed to escort the pilgrims' coaches," they said.
Posted by: Fred || 01/25/2014 00:00 || Comments || Link || E-Mail|| [339 views] Top|| File under: Govt of Pakistan
Iraq
Clashes and Shelling as 140,000 Flee Iraq's Anbar
[An Nahar] Violence in parts of Anbar province held by anti-government fighters killed three people as the United Nations


...aka the Oyster Bay Chowder and Marching Society...


warned on Friday of Iraq's worst displacement since its brutal 2006-08 sectarian conflict.

More than 140,000 people have fled their homes in the mostly-desert province, which shares a border with Syria, since unrest erupted in late December as security forces and their tribal allies have been locked in a deadly standoff with

bully boy

s, including those affiliated with the al-Qaeda-linked Islamic State of Iraq and the Levant


... the current version of al-Qaeda in Iraq, just as blood-thirsty and well-beloved as the original...


(ISIL).

Diplomats and foreign leaders including U.S. President Barack Obama
I inhaled. That was the point...
have urged Storied Baghdad


...located along the Tigris River, founded in the 8th century, home of the Abbasid Caliphate...


to pursue political measures to undercut support for

bully boy

s, but with an election looming in April, Iraqi Prime Minister
Nouri al-Maliki


... Prime Minister of Iraq and the secretary-general of the Islamic Dawa Party....


has taken a hard line.

Security forces have mounted a massive operation to retake parts of the Anbar

scenic provincial capital

Ramadi being held by anti-government fighters, and for days have engaged in

festivities

and exchanged mortar fire.

Shelling which began early Friday into the Ramadi neighborhoods of Malaab and Albu Faraj, both out of the government's control, killed two people and

maimed

30 others, security and medical officials said.

Government forces and

turbans

also engaged in firefights on Thursday evening in Ramadi, but no casualties were reported.

But a one person was killed and seven others

maimed

in heavy shelling late on Thursday in Fallujah,
... the City of Mosques, which might have somthing to do with why it's not called Center of Prosperity or a really nice place to raise your kids...
a former

bully boy

bastion also west of Storied Baghdad that is entirely held by

bully boy

s.

Fallujah residents blamed the army for the shelling, but defense officials said the military was not responsible.

Parts of Ramadi and all of Fallujah have for weeks been in the hands of anti-government fighters, including members of ISIL.

It marks the first time

turbans

have exercised such open control in Iraqi cities since the peak of the violence that followed the 2003 U.S.-led invasion.

The government often says it is fighting al-Qaeda while Fallujah residents and tribal sheikhs have said ISIL has tightened its grip on the city. But other

bully boy

groups and anti-government tribes have also been involved in battling government forces in Anbar.

On Friday, the UN warned that the continued unrest had sparked Iraq's worst displacement since the country's bloody sectarian war from 2006 to 2008 which left tens of thousands dead.

More than 140,000 had fled their homes since the conflict began, UN refugee agency (UNHCR)

front man

Peter Kessler said, including more than 65,000 in the past week alone.

"Many civilians are unable to leave conflict-affected areas where food and fuel are now in short supply," he said.

Thousands of displaced have fled to Storied Baghdad and other nearby provinces, but some have traveled as far as the northern Kurdish region, according to UN.

"People are reportedly without money for food and lack suitable clothing for the rainy conditions. Children are not in school and sanitary conditions, particularly for women, are inadequate," said Kessler.

Fighting originally erupted in the Ramadi area on December 30, when security forces cleared a year-old Sunni Arab protest camp.

The violence then spread to Fallujah, as

turbans

moved in and seized the city and parts of Ramadi after security forces withdrew.

Posted by: Fred || 01/25/2014 00:00 || Comments || Link || E-Mail|| [317 views] Top|| File under: Islamic State of Iraq & the Levant
Israel-Palestine-Jordan
Israeli Forces Kill Gaza Man near Border
[An Nahar] Israeli forces

rubbed out

a man and

maimed

another in the

Gazoo

Strip near the border with the Jewish state on Friday, a medical source in the Paleostinian enclave said.

Bilal Samir Oweida, a 20-year-old civilian, died after being "shot in the chest by Israeli soldiers" east of Jabaliya, in northern

Gazoo

, said Ashraf al-Qudra, a

front man

for the

Hamas, always the voice of sweet reason,

-run health ministry.

Another young man was

maimed

in the same incident, he said.

The Israeli army said a group of Paleostinians had entered "a prohibited area" in northern

Gazoo

where they "damaged the security fence, hurled rocks and rolled burning tires at IDF (Israel Defense Forces)."

"The soldiers tried to distance the crowd using riot dispersal means and firing warning shots in the air. After all efforts were exhausted, the soldiers fired towards two main instigators," a military spokeswoman told Agence

La Belle France

Presse.

In early January, Israeli soldiers

rubbed out

a Paleostinian youth, who the army said had been vandalizing the security fence in the same area.

According to the U.N. Office for the Coordination of Humanitarian Affairs, Israel allows "civilian access on foot to areas up to 100 meters (yards) from the perimeter fence for agricultural purposes only, and vehicular access to a distance of 300 meters."
Posted by: Fred || 01/25/2014 00:00 || Comments || Link || E-Mail|| [399 views] Top|| File under: Hamas
Southeast Asia
Philippine troops clash with commies in Zamboanga Norte
Philippine troops clashed Friday with communist militants in the southern Philippine province of Zamboanga del Norte.

Major Edmond Abella, a spokesman for the 1st Infantry Division, said troops clashed with about 40 gunmen in a village called Santa Maria. He said villagers tipped off the military about the presence of militants in the area. He said the fighting erupted after patroling soldiers caught up with militants in the village. The clash ended after militants broke up into smaller groups and escaped when military reinforcement arrived.

Abella said, "The NPA sustained several casualties as evidenced by the bloodstains in their routes of withdrawal. Troops also recovered assorted propaganda paraphernalia, personal belongings, and various subversive documents of high intelligence value."
Posted by: ryuge || 01/25/2014 00:00 || Comments || Link || E-Mail|| [293 views] Top|| File under: Commies
Four killed in three terrorist attacks in southern Thailand
Four people, a Buddhist monk, a ranger, a police officer and a civilian, were killed and five others wounded in three separate attacks in Pattani and Yala provinces yesterday morning.

The monk and a ranger were killed and another ranger injured by a bomb blast in Pattani's Panare district. Witnesses said a unit of rangers was escorting monks when a roadside bomb was detonated.

In another attack, a 64-year-old man was killed in a drive-by shooting in Pattani's Khok Pho district. Witnesses said the victim was traveling on the road when a gunman riding pillion on another motorcycle shot at him with a handgun. He was shot in the head and died at the scene.

In the third attack, a police officer was killed and four others injured in a bomb explosion in Yala's Than To district. A team of police traveling in two pickup trucks was getting ready to return to their station after being called to the scene another bomb attack. Police believe separatist terrorists militants were responsible for all three attacks.

In Yala, a suspected terrorist insurgent was arrested yesterday following a raid on two locations in Krong Pinang district. Many items, including more than 50 mobile phones, two digital clocks, firecrackers, wires and electronic circuits and other devices, were seized from the home of the suspect, Muhammad Purong.
Posted by: ryuge || 01/25/2014 00:00 || Comments || Link || E-Mail|| [319 views] Top|| File under: Thai Insurgency
Syria-Lebanon-Iran
63 Dead from Hunger, Medical Shortages in Damascus Camp
[An Nahar] A shortage of food and medical supplies has left dead at least 63 people, including

women and kiddies

, in a besieged Paleostinian refugee camp in Damascus, a Syrian monitor said Friday.

The Yarmuk camp in southern Damascus has been choked by the army since June, along with other opposition-held areas across Syria, mostly around the capital and in the central city of Homs.

"The number of people who have died in Yarmuk camp as a result of their poor health and living conditions, and the severe lack of food and medicine has risen to 63," said the Syrian Observatory for Human Rights.

Conditions in Yarmuk have deteriorated in recent months, with the price of food and other basic goods skyrocketing, if they were at all available.

Rami Abdel Rahman, the director of the

Britannia

-based Observatory, told Agence

La Belle France

Presse that "22 of the dead were women, and three were children".

Food aid entered Yarmuk last week for the first time in four months.

U.N. rights chief Navi Pillay has warned blocking assistance to civilians "in desperate need may amount to a war crime".

Activists in other besieged areas have also complained of dismal conditions.

In Homs, activists say hundreds of families have been holed up for nearly 600 days in a handful of rebel-held districts.

They come under near-daily shelling, and activists there say they have run out of most food supplies, and that residents now have little more than olives to survive on.

Seeking to shed light on their circumstances, activists in Homs launched a campaign this week, putting up yellow signposts inscribed with slogans describing life in the besieged areas.

"For two years, 300 children have had no schooling," reads one, according to photographs shared by Homs-based activist Yazan.

"One hundred people need urgent surgery," reads another, held up by a young man on one of Homs' heavily damaged streets.

In the Eastern Ghouta area east of Damascus, conditions are also dire, said activist Tareq al-Dimashqi, who spoke to AFP via the Internet.

"No one can provide for themselves, and when food does come in, it is at crazy prices," he said.

Meanwhile fighting raged across Syria, the Observatory said, as the so-called Geneva II peace talks offered no respite to the country.

Warplanes bombarded Daraya southwest of Damascus, while troops shelled Eastern Ghouta where rebels were battling regime forces backed by Hizbullah and the Iraqi Abul Fadl al-Abbas brigade.

Clashes continued in the historic Old City area of Aleppo, Syria's onetime commercial capital, now ruined a year and a half on from a massive rebel offensive.

At Raqa in the north, back under jihadist control after rival rebels tried to push them out, the Islamic State of Iraq and the Levant


... the current version of al-Qaeda in Iraq, just as blood-thirsty and well-beloved as the original...


publicly beheaded two men accused of "insulting the prophet Mohammed," said activists from the city.

In early January, rebels fighting to topple Assad launched a major offensive against ISIL, whose quest for hegemony and horrific abuses have raised the ire of much of the opposition.
Posted by: Fred || 01/25/2014 00:00 || Comments || Link || E-Mail|| [516 views] Top|| File under: Govt of Syria
Who's in the News
20
[untagged]
12
Arab Spring
3
Jamaat-e-Islami
2
Hezbollah
2
Govt of Syria
2
al-Qaeda in Arabia
1
Moro National Liberation Front
1
Taliban
1
Thai Insurgency
1
al-Nusra
1
Commies
1
Govt of Pakistan
1
Hamas
1
Islamic State of Iraq & the Levant
Bookmark
E-Mail Me
The Classics
The O Club
Rantburg Store
The Bloids
The Never-ending Story
Thugburg
Gulf War I
The Way We Were
Bio
Merry-Go-Blog
Hair Through the Ages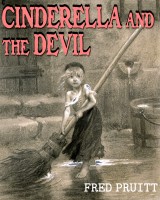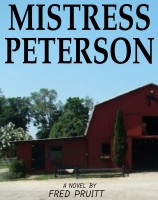 On Sale now!


A multi-volume chronology and reference guide set detailing three years of the Mexican Drug War between 2010 and 2012.

Rantburg.com and borderlandbeat.com correspondent and author Chris Covert presents his first non-fiction work detailing the drug and gang related violence in Mexico.

Chris gives us Mexican press dispatches of drug and gang war violence over three years, presented in a multi volume set intended to chronicle the death, violence and mayhem which has dominated Mexico for six years.
Click here for more information


Meet the Mods
In no particular order...


Steve White
Seafarious
Pappy
lotp
Scooter McGruder
john frum
tu3031
badanov
sherry
ryuge
GolfBravoUSMC
Bright Pebbles
trailing wife
Gloria
Fred
Besoeker
Glenmore
Frank G
3dc
Skidmark
Alaska Paul



Better than the average link...



Rantburg was assembled from recycled algorithms in the United States of America. No trees were destroyed in the production of this weblog. We did hurt some, though. Sorry.
34.238.190.122